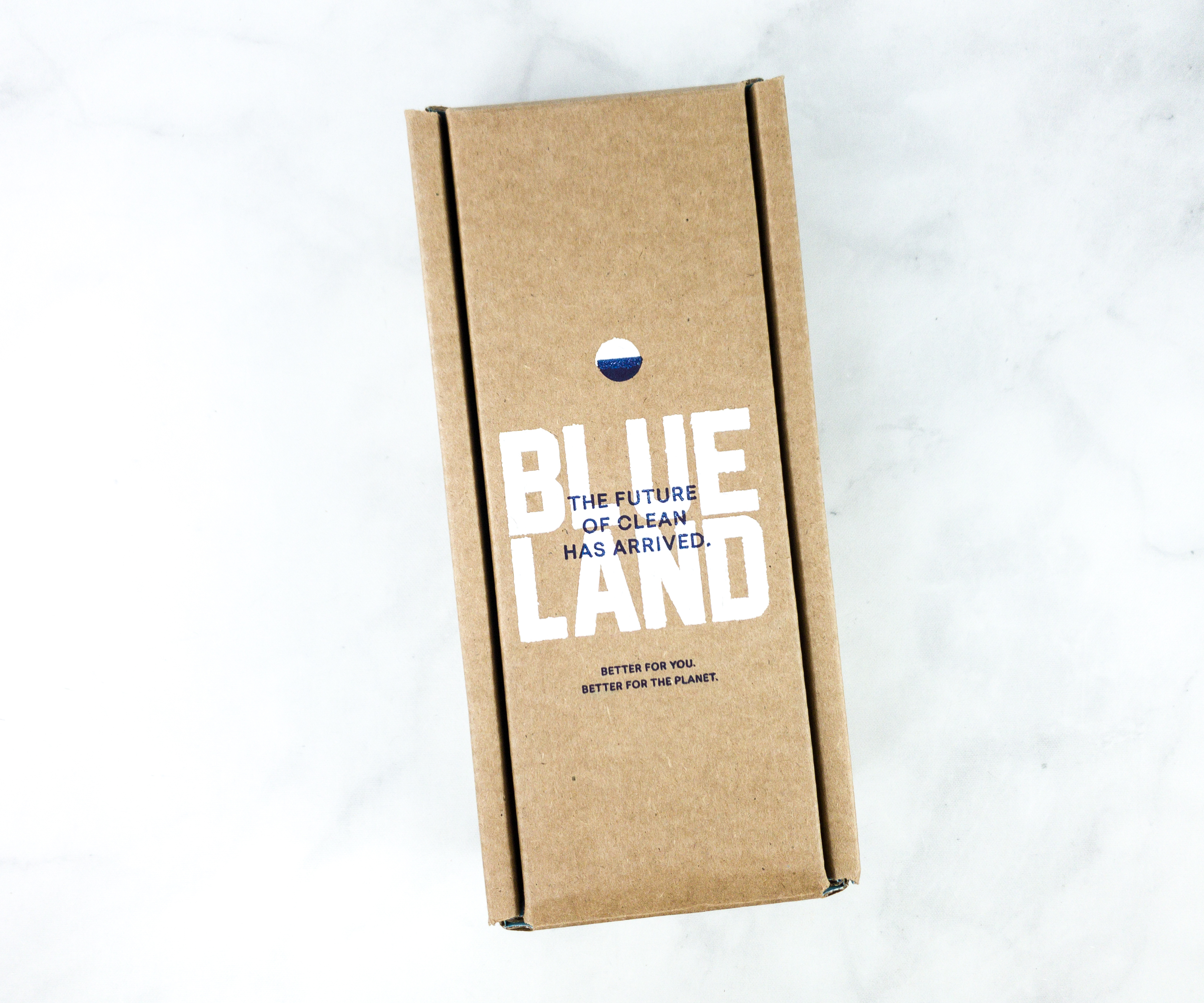 Blueland is an eco-friendly brand that offers cleaning products without single-use plastic packaging. Their non-toxic products are formulated without water, and they make it a point to minimize the carbon footprint generated when shipping these products from their warehouse to your home. Every first kit will include reusable bottles, so you will only have to buy the bottle once and never have to throw them away! Individual cleaning sets start at $12, while refills start at $2 per piece.
This is the review of Blueland Naked Laundry Tablets! You can grab the Blueland Naked Laundry Tablets in the Laundry Starter Set for $18 per month (or set your own frequency), and will include 40 Fragrance-Free Laundry Tablets in a Reusable Steel Tin. Also available are The Blueland Everyday Clean Kit ($69), The Blueland Clean Essentials Kit ($39), and The Clean Up Kit ($29).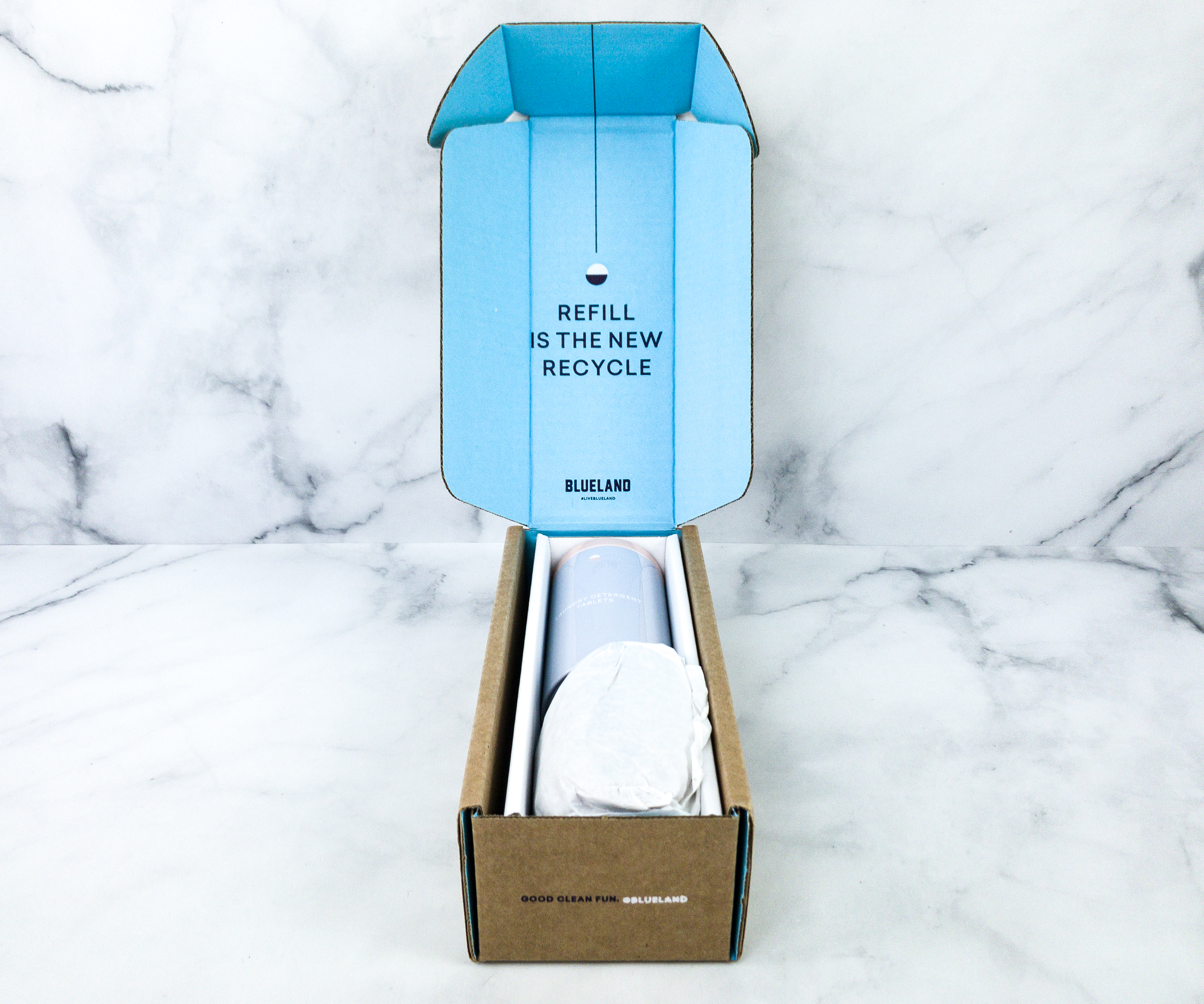 In line with their efforts to reduce waste, they use only recyclable packaging, including the box and other shipping materials, plus the wrappers!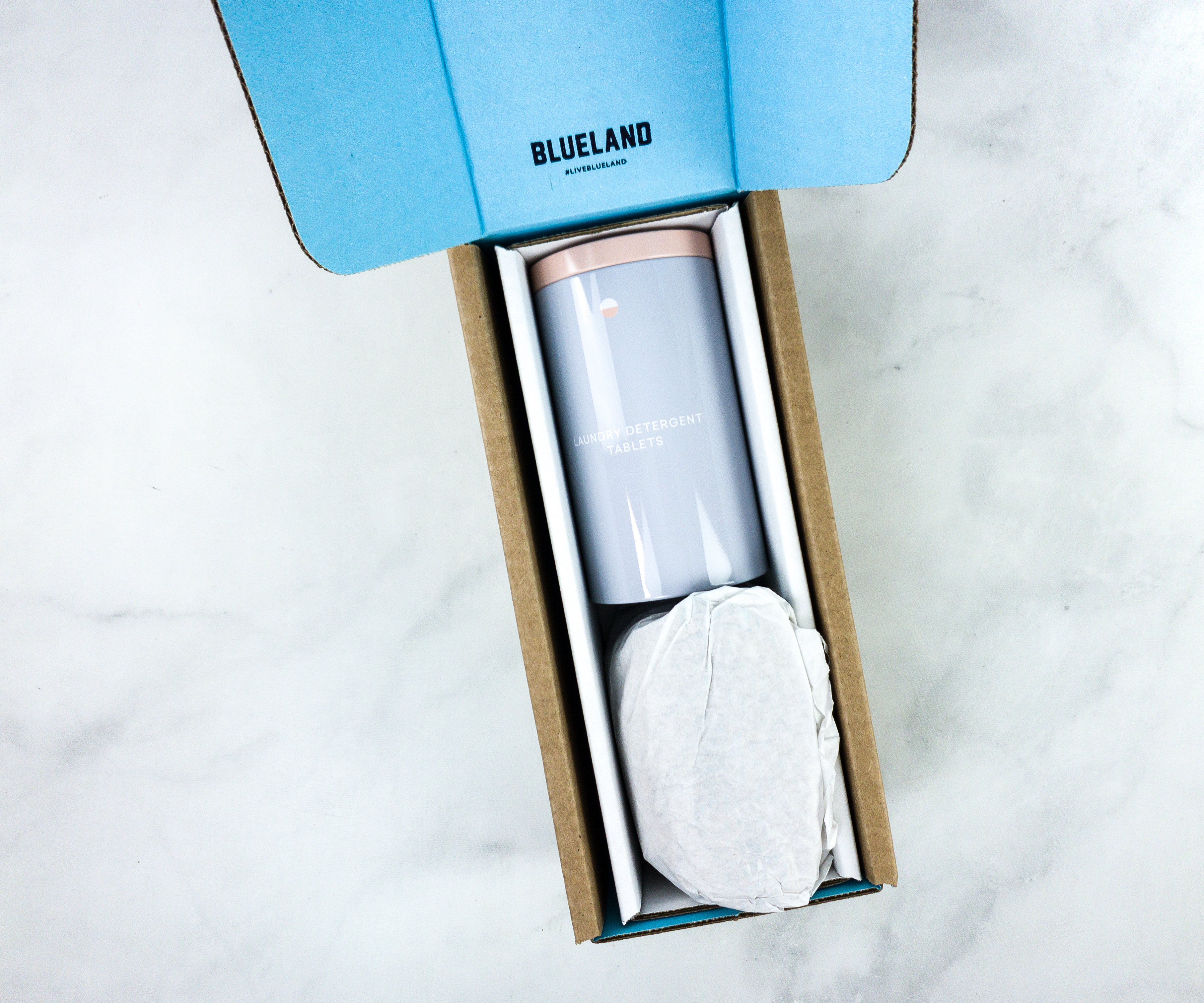 All the items came nestled in a cardboard case, to make sure that they don't move around during transit.
Blueland ensures that its products are safe by using only non-toxic ingredients. Their products have also received Platinum certification from Cradle to Cradle and they also avoid any ingredients on the Environmental Working Group restricted list. They only use ingredients on EPA's Safer Chemical Ingredients List.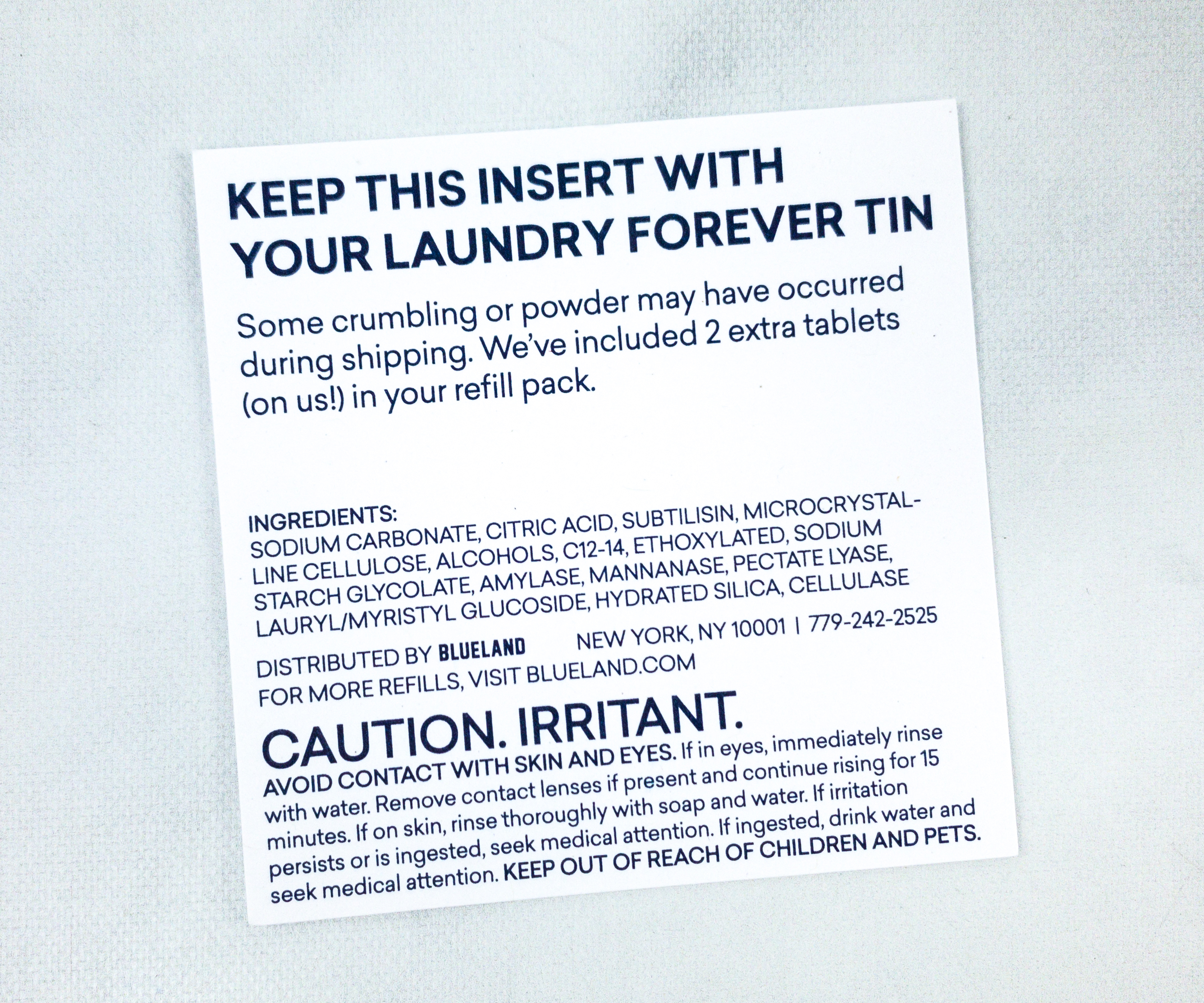 The box includes a card from Blueland. It instructs us to keep the insert with our forever tin and it also informs us that they included 2 extra tables for free in the refill pack!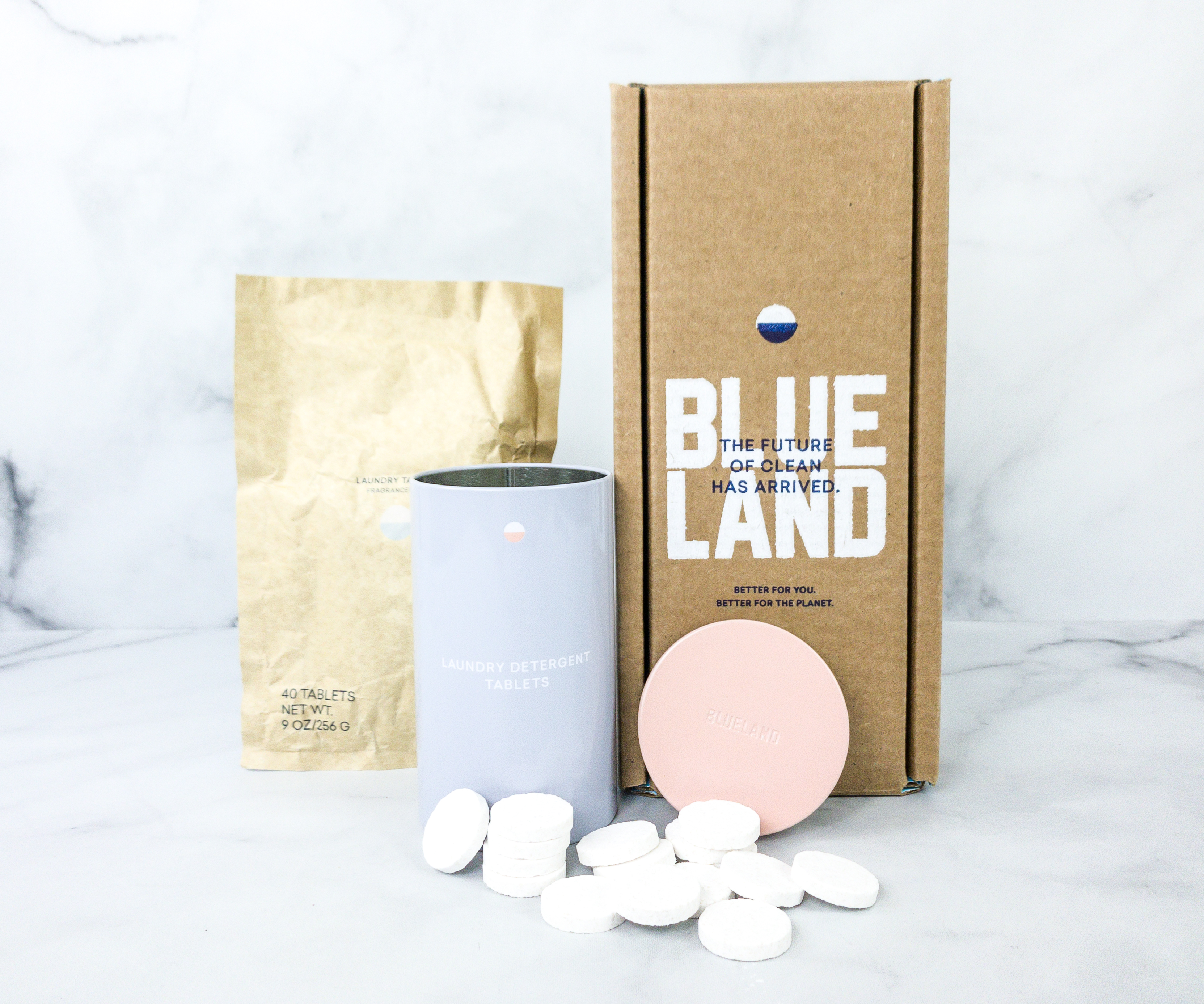 Everything in my box!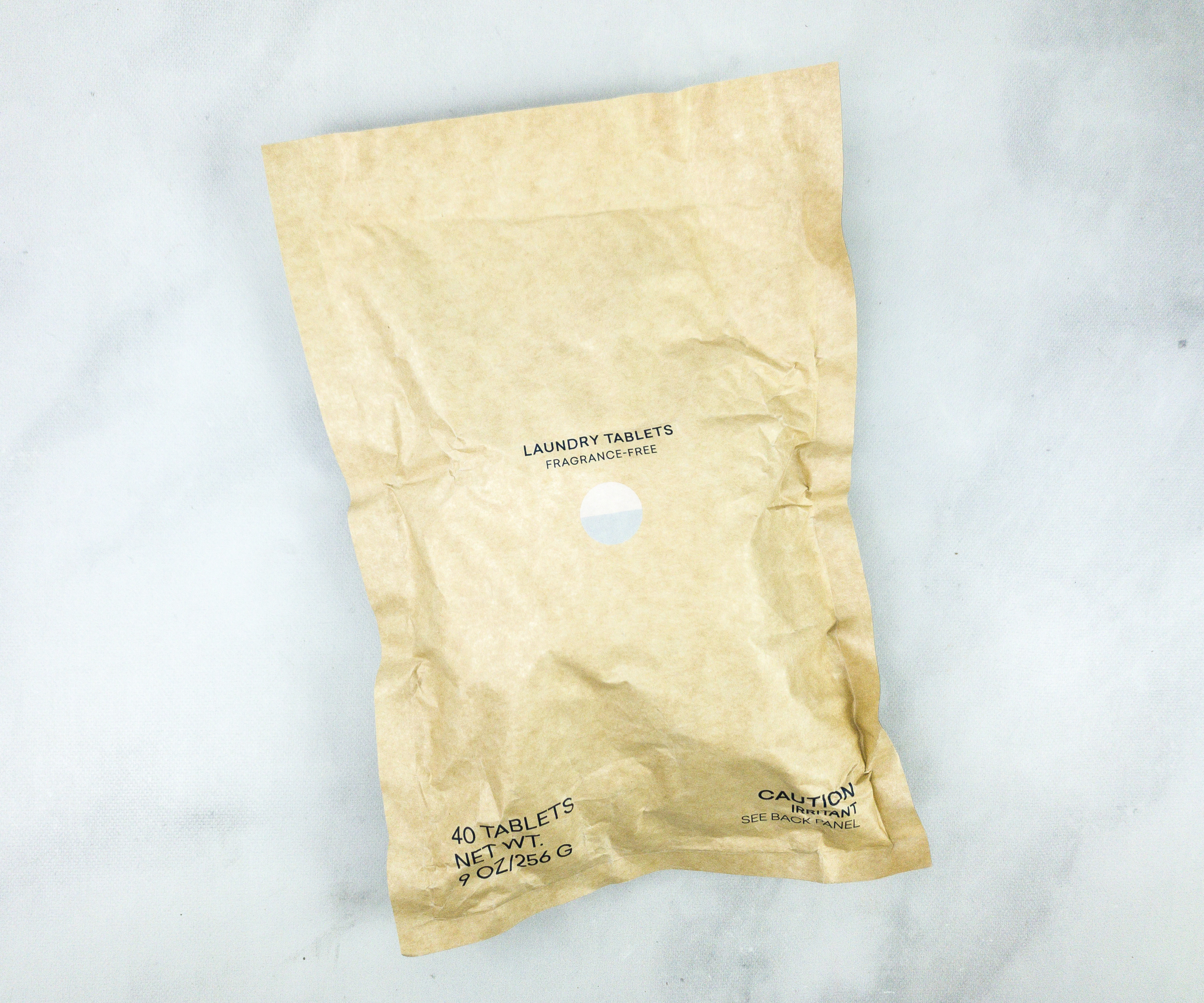 Laundry Tablets. There are 40 laundry tablets in this eco-friendly and compostable paper packaging!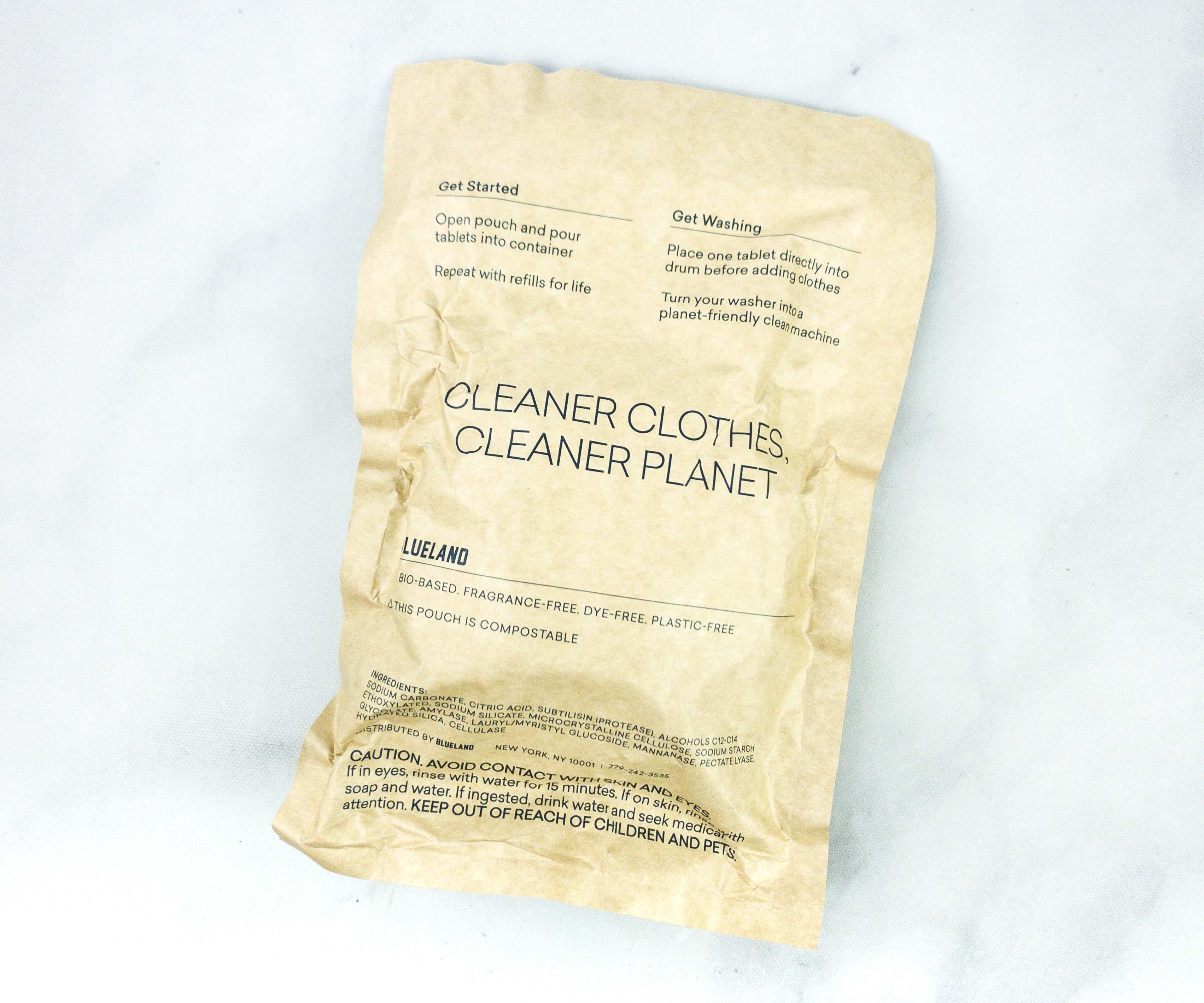 It contains naturally derived Pectate Lyase that removes stains from fibers and Mannanase that helps break down sticky stains. Other ingredients for the laundry tablets are Sodium Carbonate, Citric Acid, Subtilisin, Microcrystalline Cellulose, Alcohols, C12-14, Ethoxylated, Sodium Starch Glycolate, Amylase, Lauryl / Myristyl Glucoside, Hydrated Silica, and Cellulase.
The tablets inside are totally naked, which means there isn't even a thin sheet of plastic that covers them. Therefore, there will be no waste that might cause harm to the environment!
Each year, an estimated 11 billion laundry pacs individually wrapped in plastic (PVA/PVOH) are used. Much of the plasticsthat encapsulates these pacs dissolves and enters our water systems.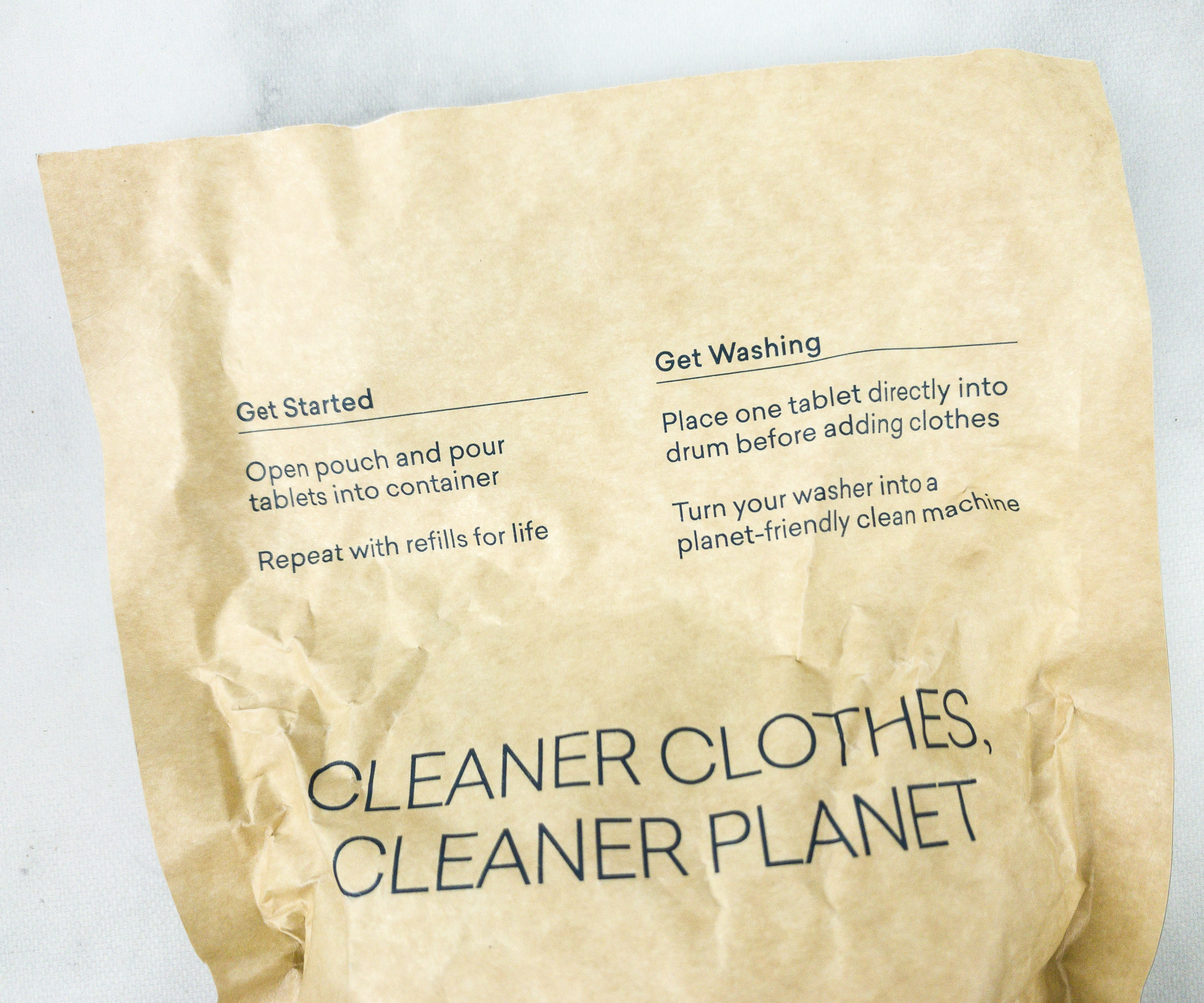 Blueland laundry tablets are bio-based, fragrance-free, dye-free, and plastic-free! To use, just put one tablet directly into the drum before adding clothes.
Blueland laundry tablets are free from triclosan, parabens, phosphates, chlorine bleach, MEAs, DEAs, TEAs, SLES, petroleum, artificial dyes, or fragrances. These tablets are even USDA BioPreferred, Leaping Bunny (cruelty-free) certified, and recognized by Cradle to Cradle as Certified Platinum in Material Health.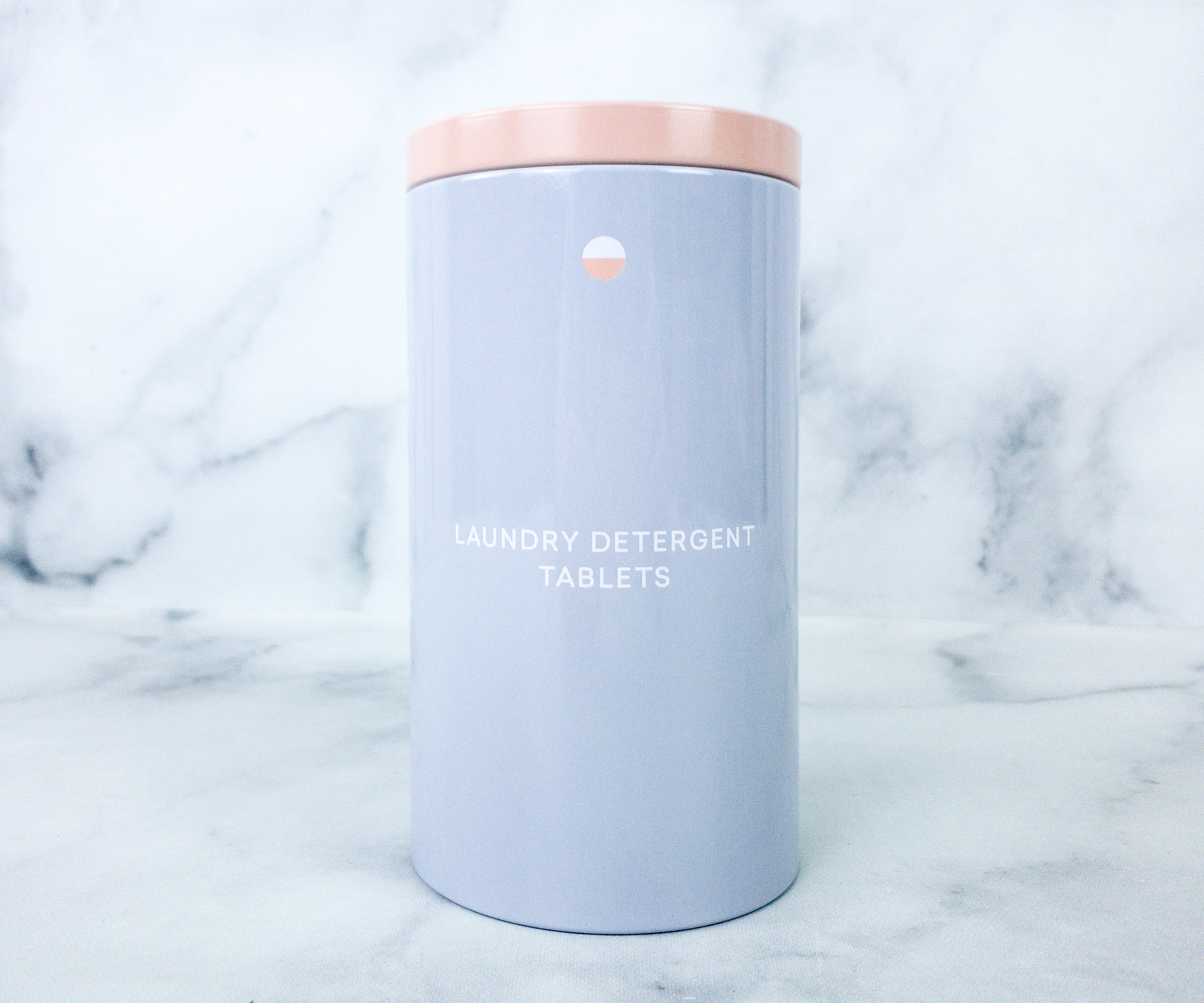 Here's the reusable tin can that comes in the first kit! It's aesthetically pleasing and it will look good on any countertop. It has the label "Laundry Detergent Tablets" right in front so it's easy to know what's inside.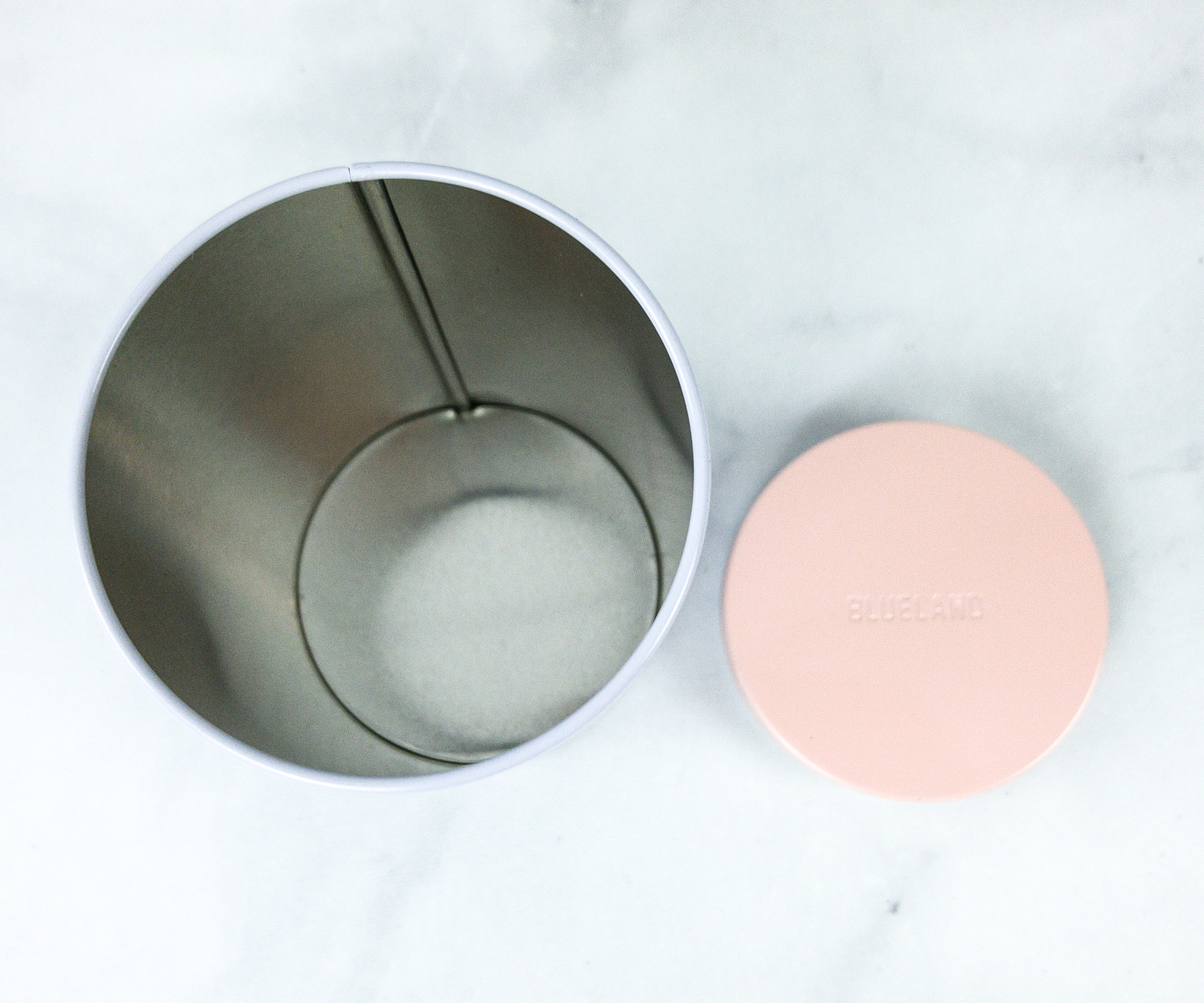 The lid has the Blueland branding on the top. It can easily pop on and off, making it convenient for us to get the tablet when we need it. I think this is great because it's super easy to open and doesn't require fumbling or wrestling.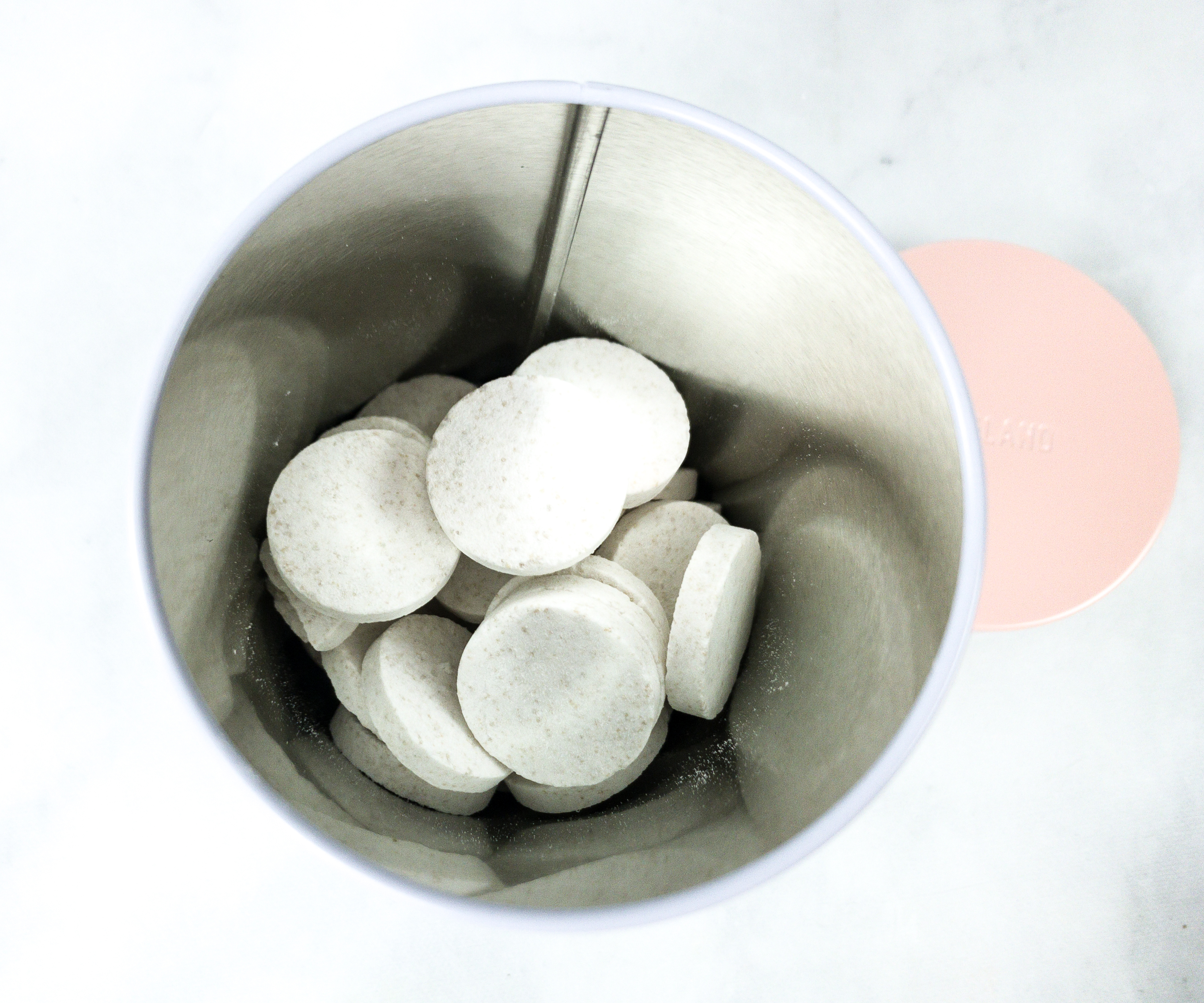 Just transfer the naked tablets inside the tin and keep it in a cool, dry place. Then, refill when your next package arrives!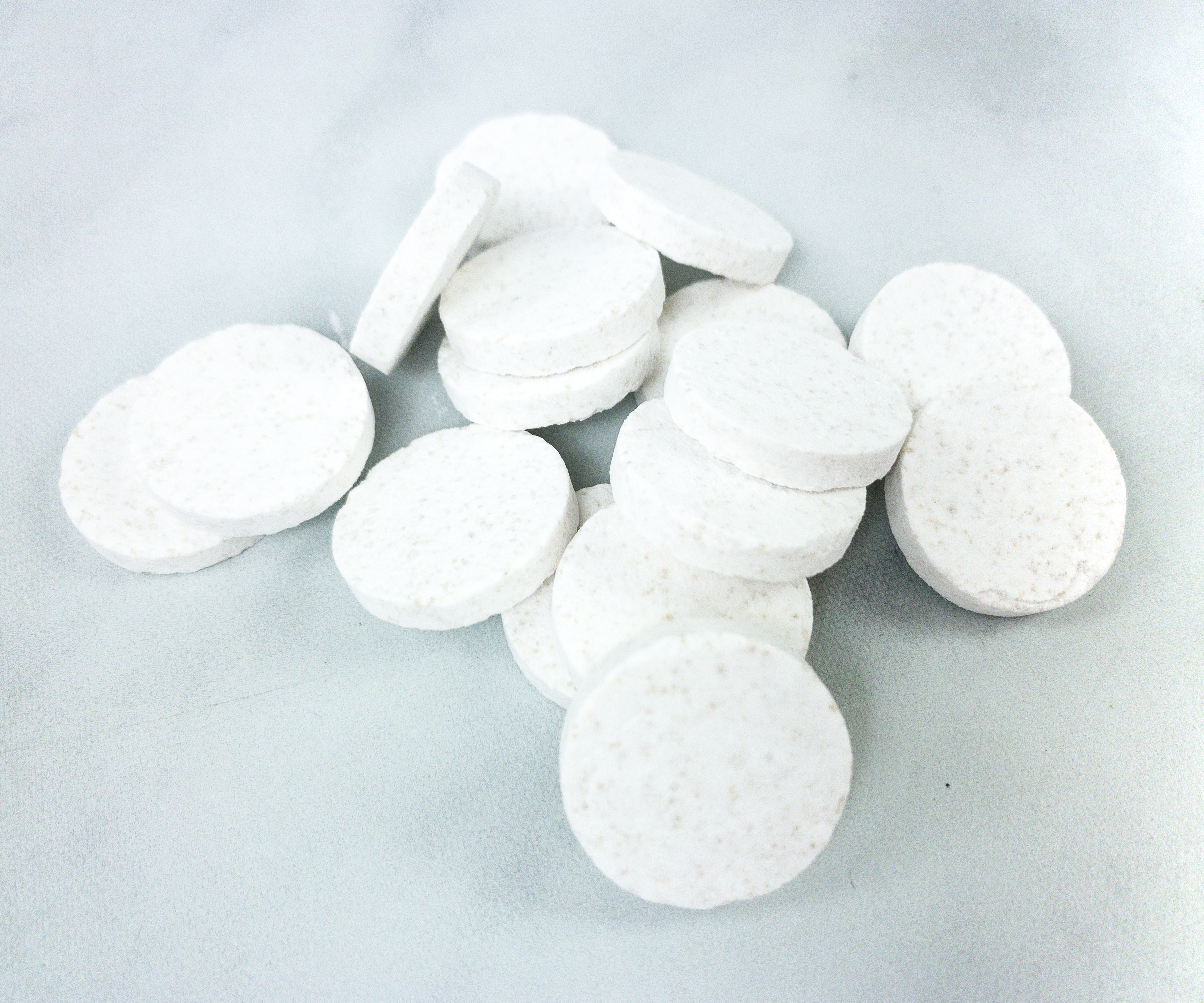 This product lives up to its promise as it cleans our clothes well and doesn't leave any residue. They can be used on various fabric types, like cotton, linen, denim, polyester, rayon, acetate, and tencel. They also work whether with high-efficiency washers or standard washing machines.
Blueland cleaning products are all eco-friendly! This time, we tried their naked laundry tablets which are totally plastic-free! It's a great alternative to regular laundry pacs or laundry detergents because it helps lessen plastic waste that could harm the environment. Also, these tablets are gentle on fabrics but tough on stains. They have no scent but they are great in removing sweat and dirt from clothes, keeping our laundry fresh and clean each and every time! I also love that they included a reusable container in the first kit so all we have to do is to refill. If you're looking for eco-friendly alternatives to your usual laundry and cleaning products, Blueland is worth checking out! They are truly committed to protecting the environment while keeping our clothes and our home clean!
Are you getting Blueland?