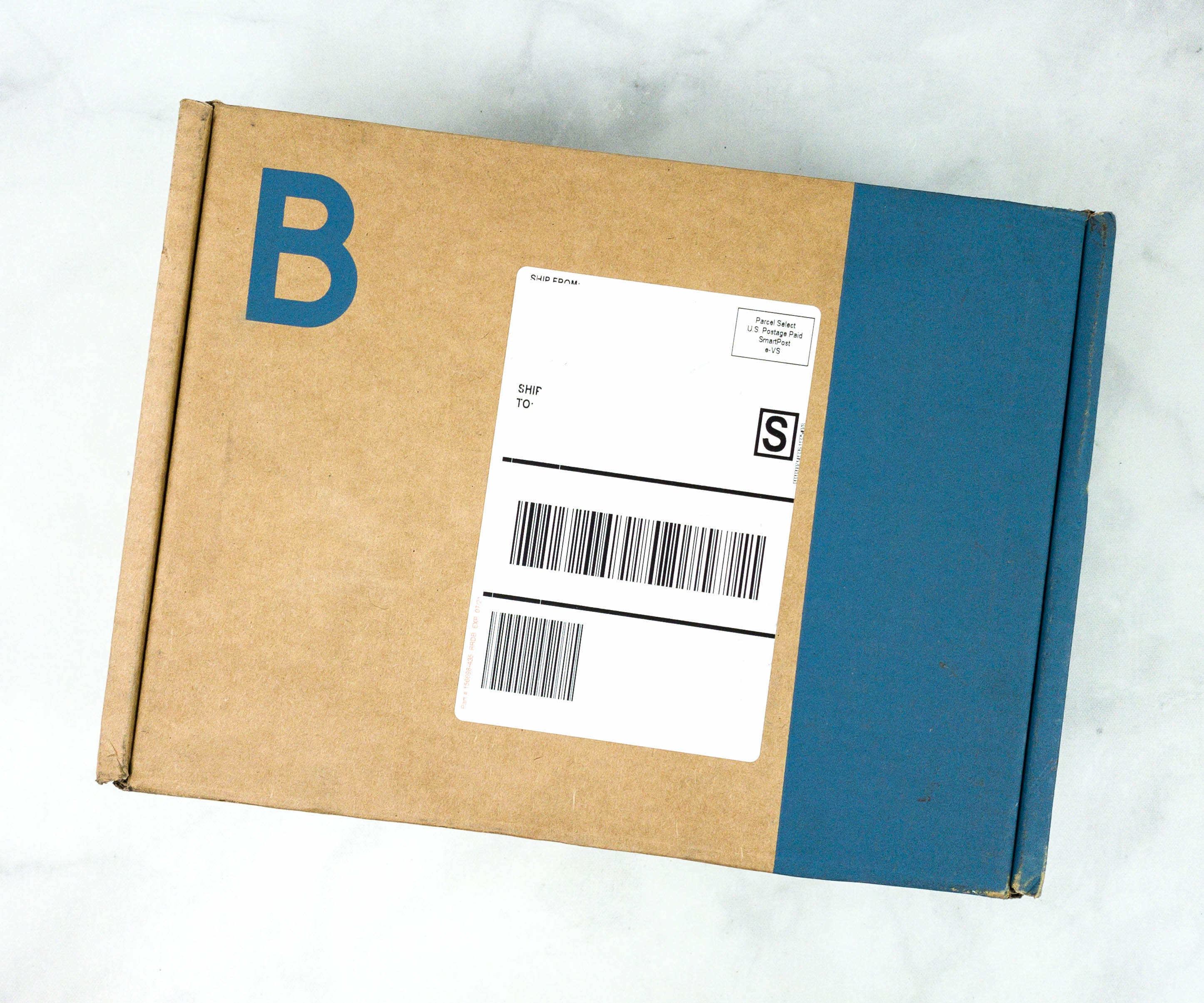 Bespoke Post is a men's lifestyle subscription box offering sophisticated accessories, gear, and curated interest kits, although nearly all of their offerings are unisex and would be equally appropriate for any woman.
DEAL: For a limited time, use code MYFIRST to save 25% on your first box!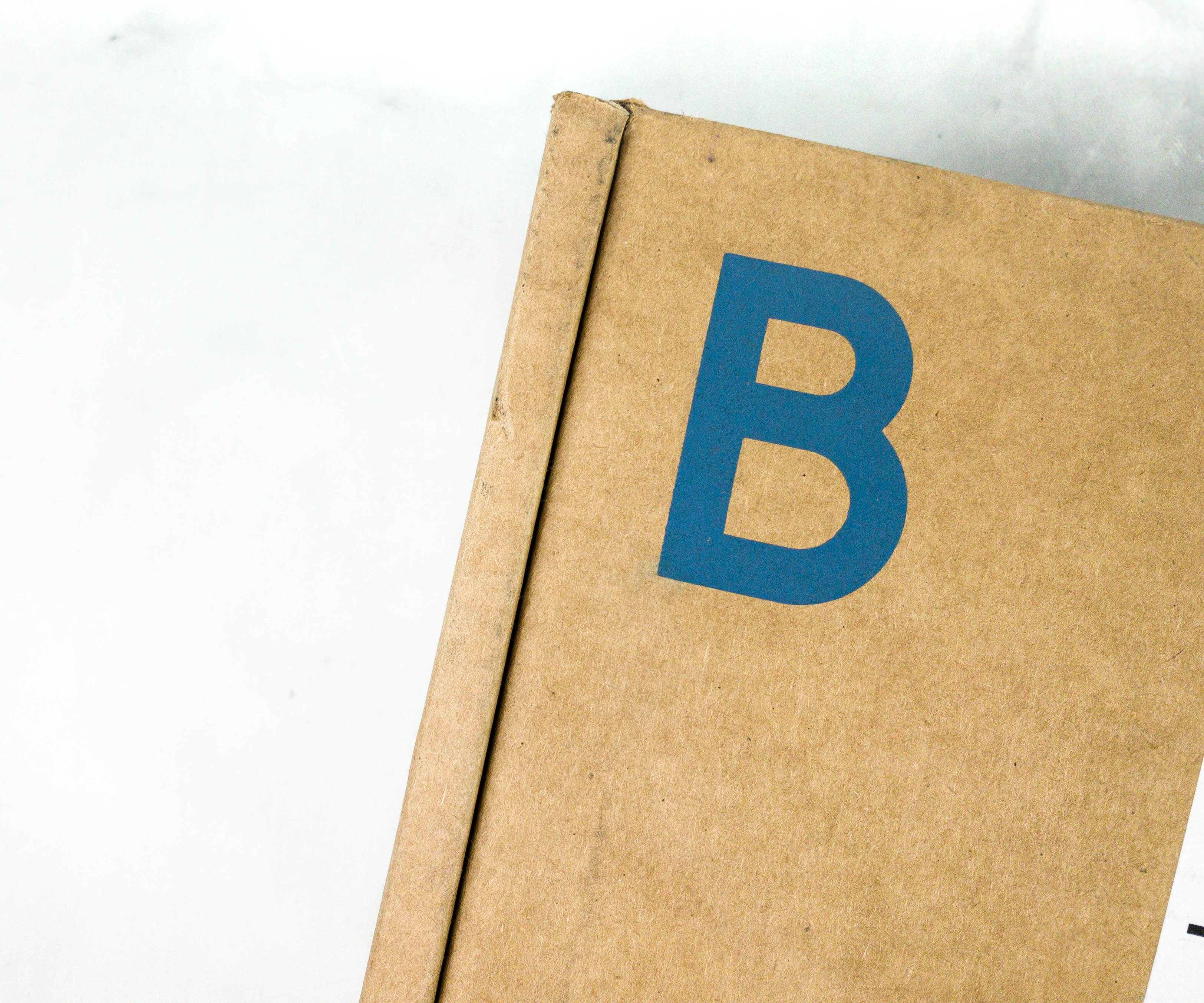 Bespoke Post has a unique model – you can select your box from a variety of offerings, or receive their automatic monthly selection picked just for you. You can also skip the month if you're not interested in any of the available boxes.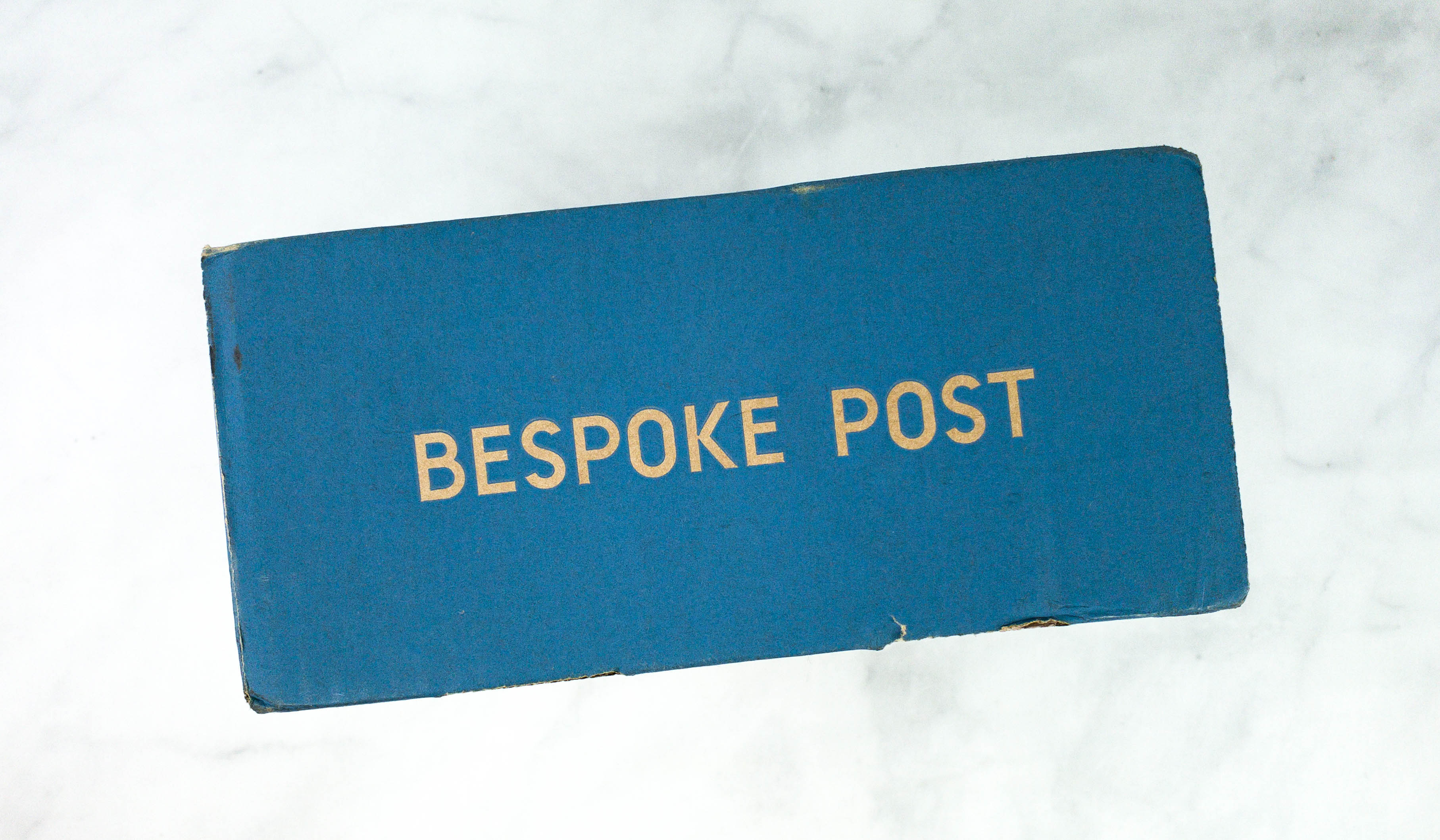 Everything was packed carefully.
Our selection for this month, Tender, is still available. This is one of the regular $45 selections.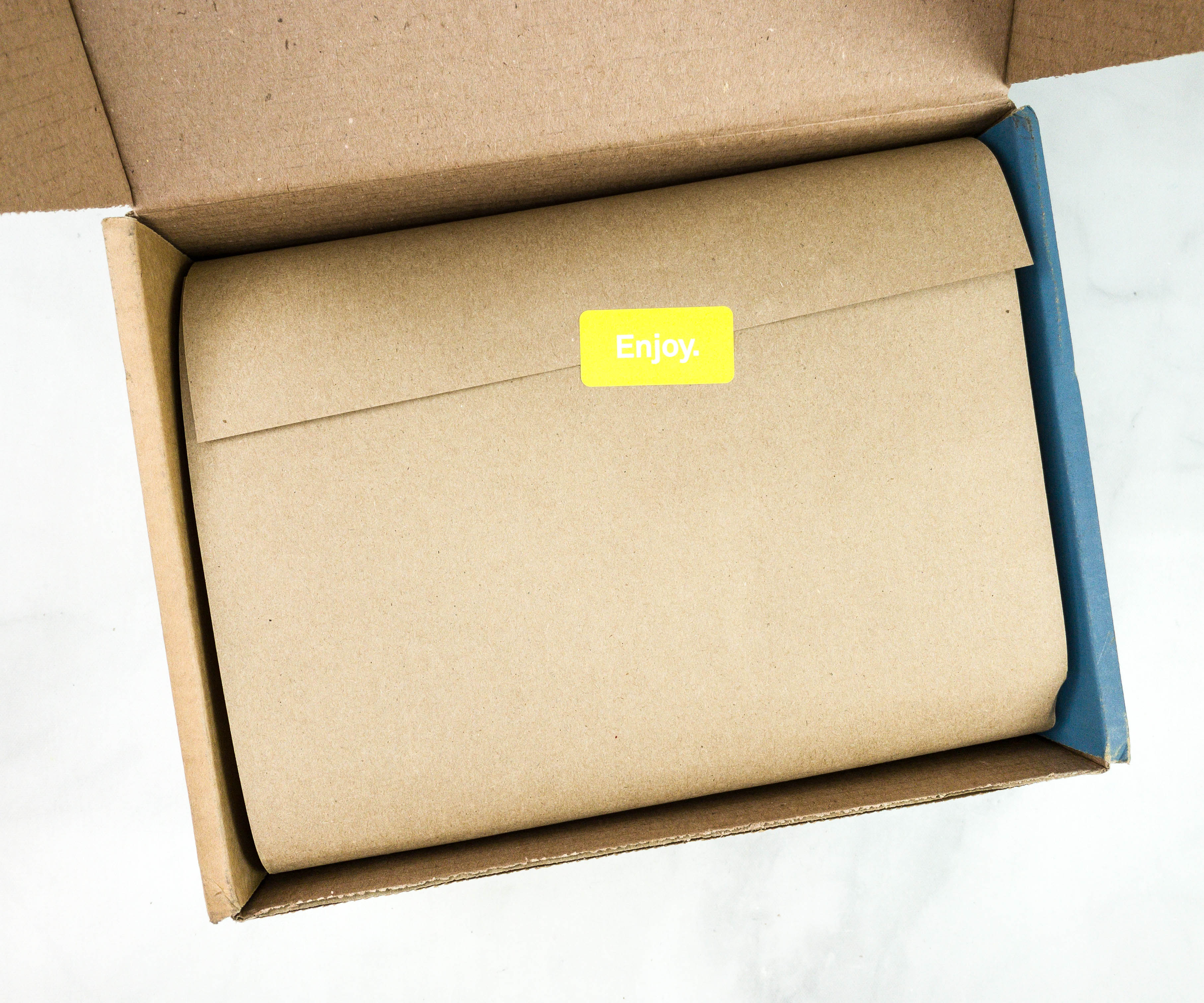 All the items were wrapped in brown paper, sealed with a yellow sticker that says "Enjoy."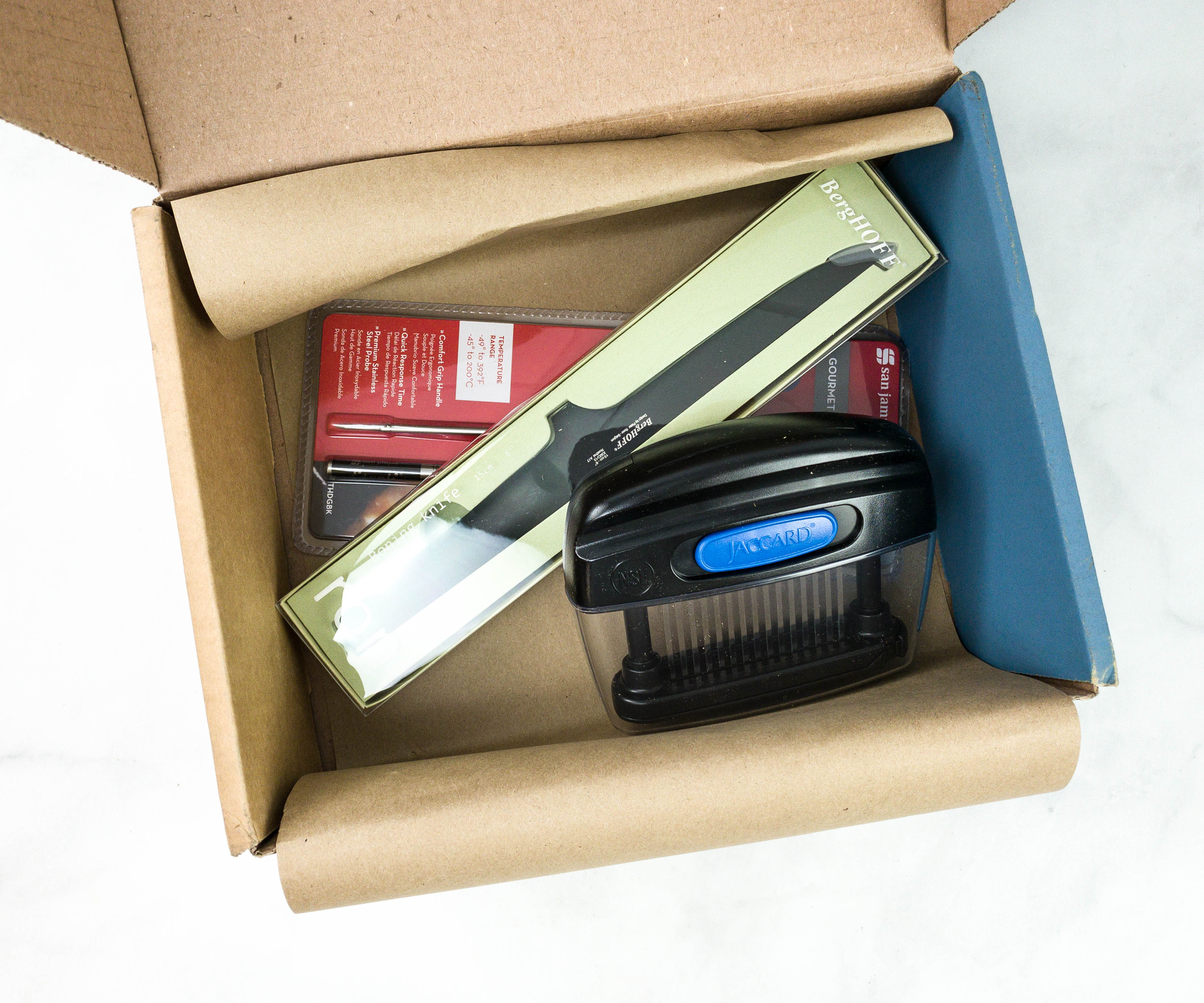 Some of the items came in their original packaging.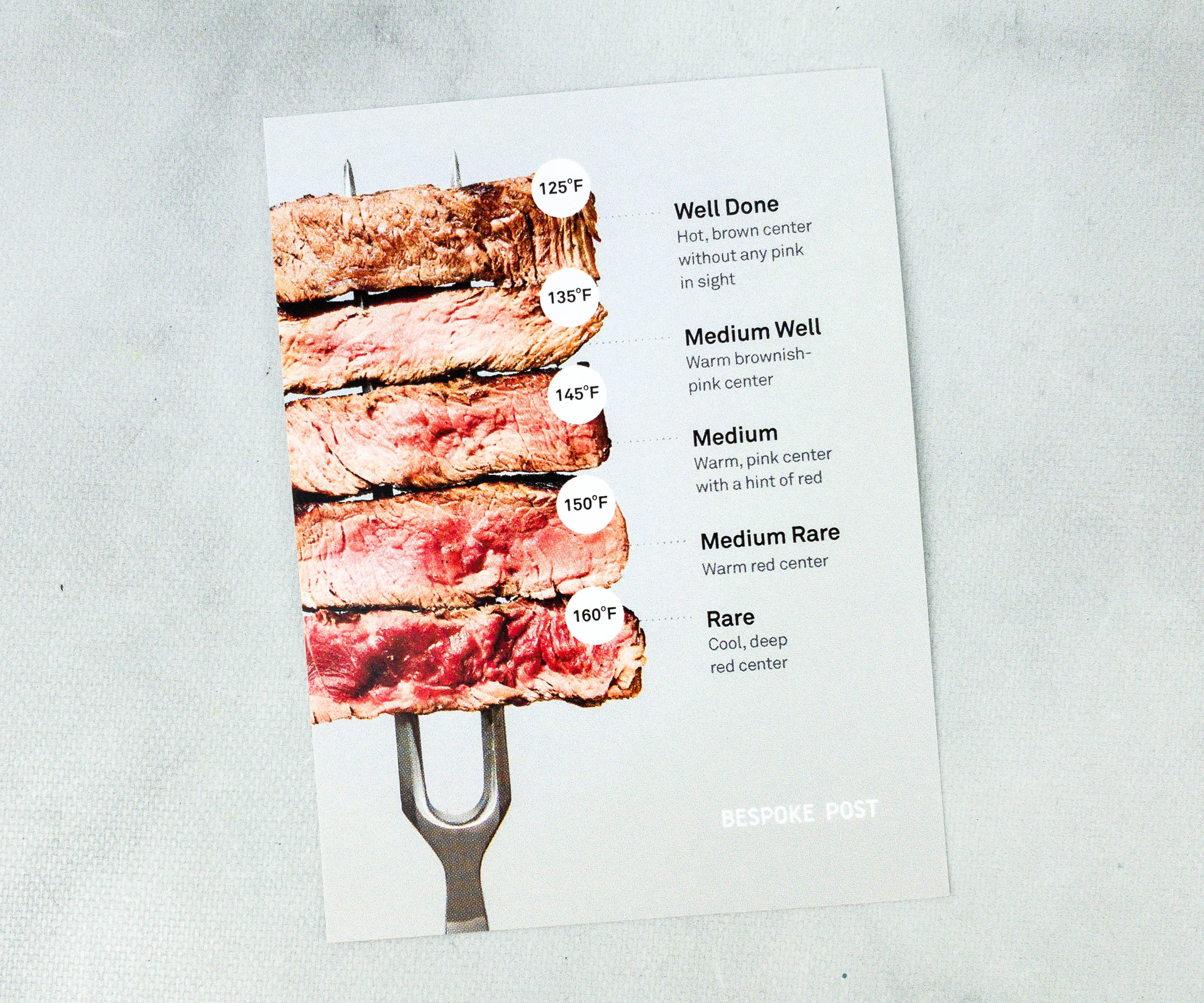 The box includes an information card.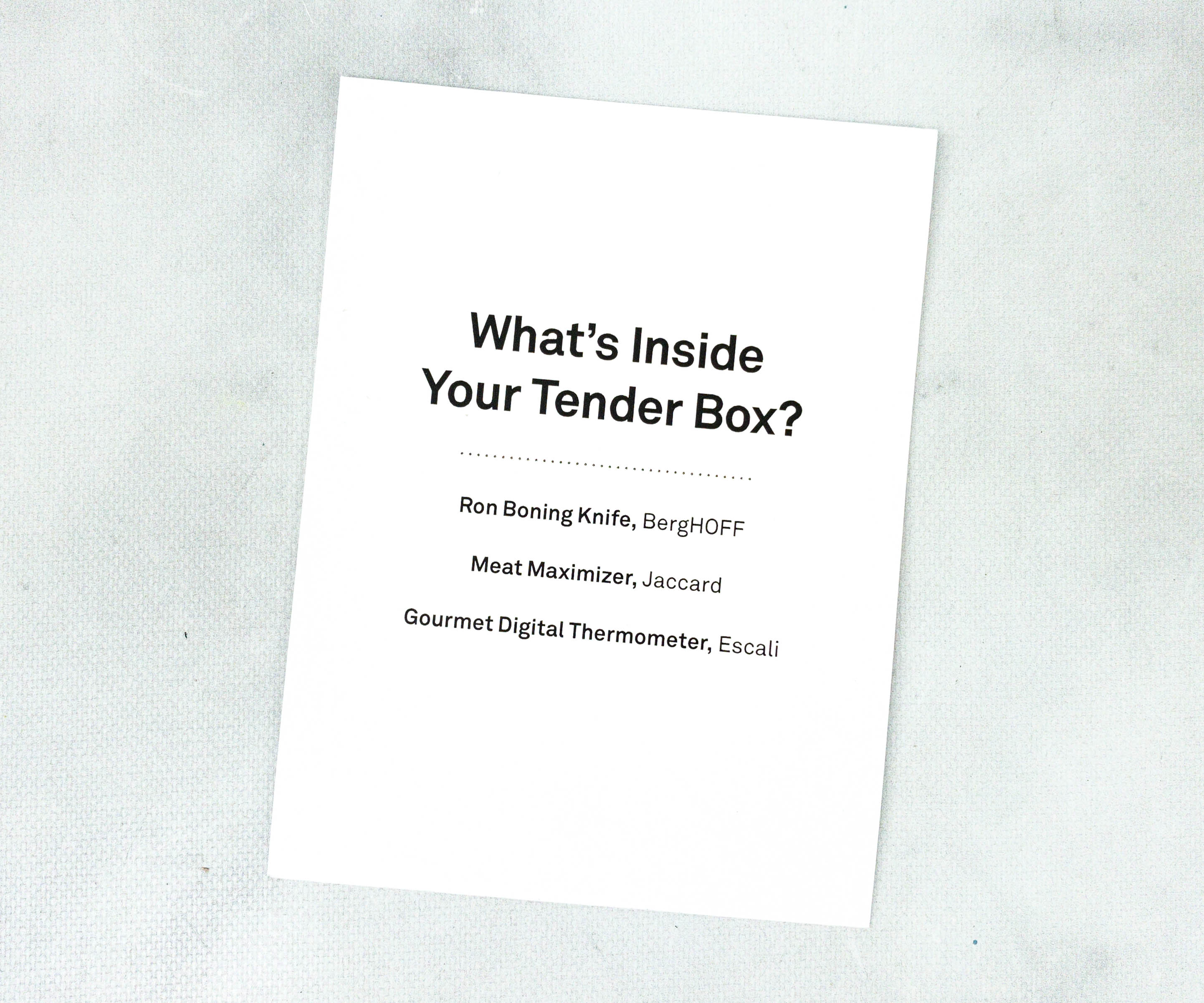 The back of the card lists all the items inside the box.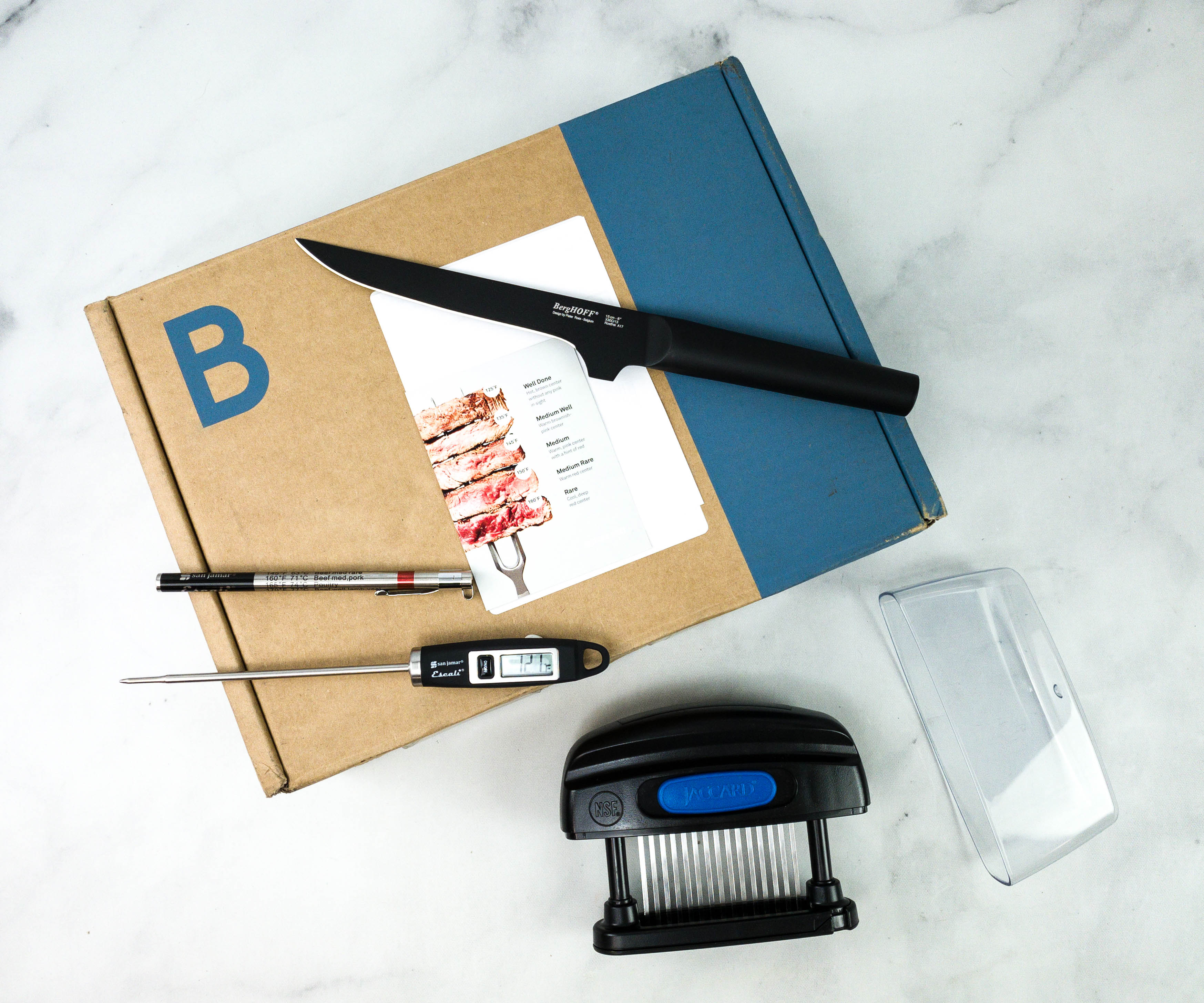 Everything in my box!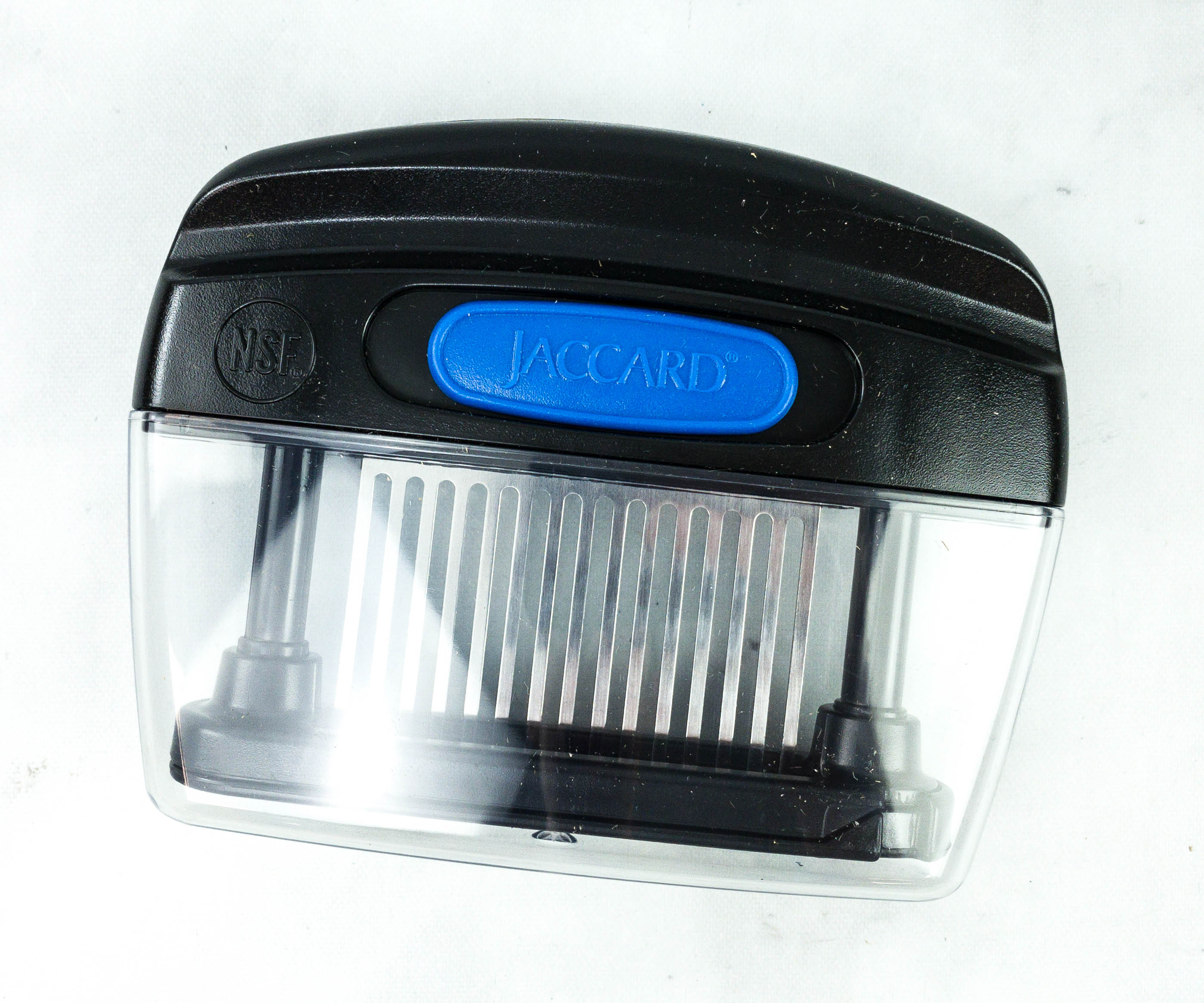 Jaccard Meat Maximizer. This meat tenderizer takes meat preparation to a whole new level. It cuts my preparation time in half and makes meat flavorful, so this is a lifesaver! It can be used whether for beef, pork, veal, chicken, calamari, squid, venison, and fowl.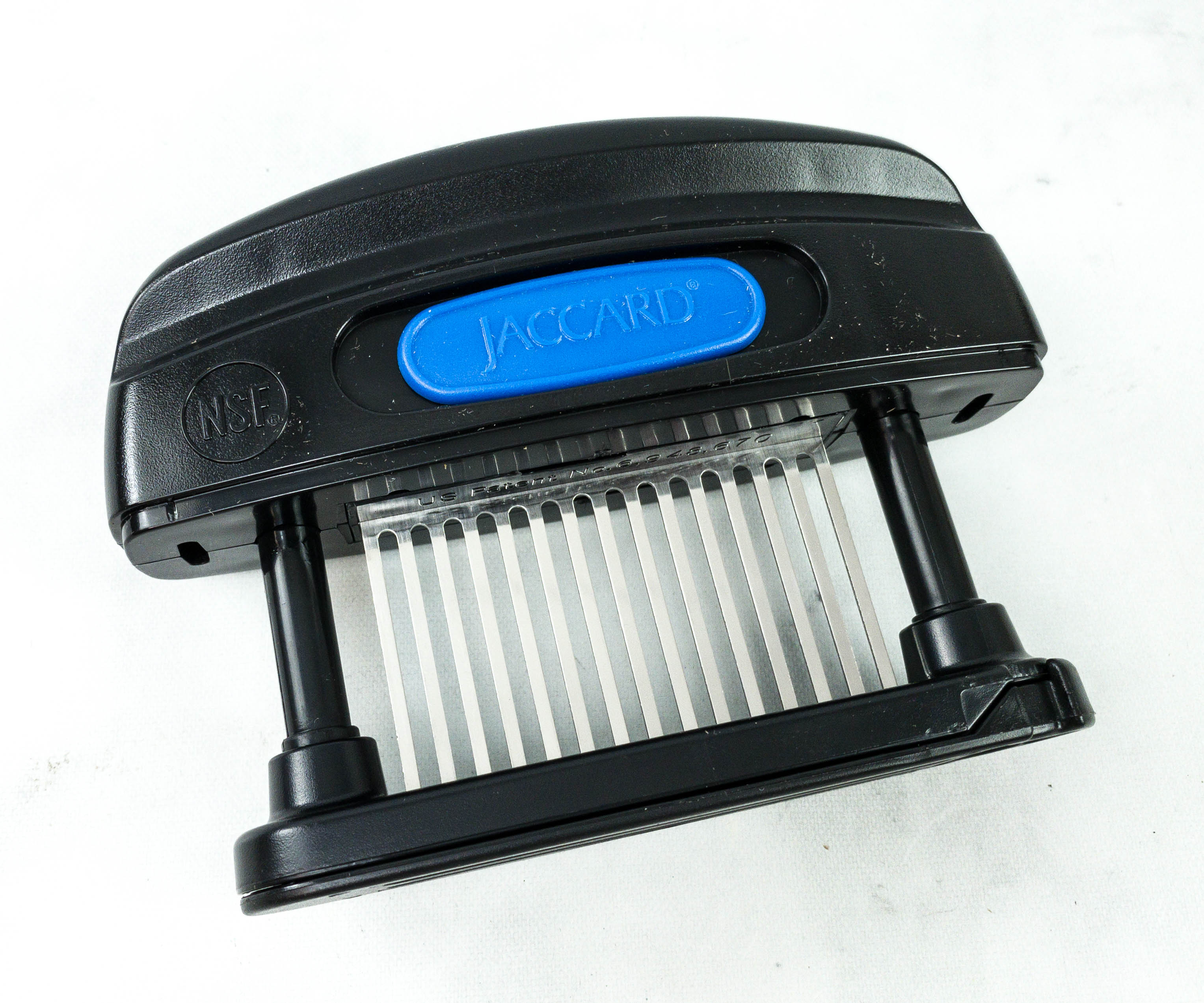 I like that it's easy to assemble and disassemble, and it's also easy to clean!
There are 15 razor-sharp knife blades that make it easy to tenderize meats. It's made with stainless steel so you're it can last you a long time. The blades also creating small openings where heat and the marinade can easily travel through.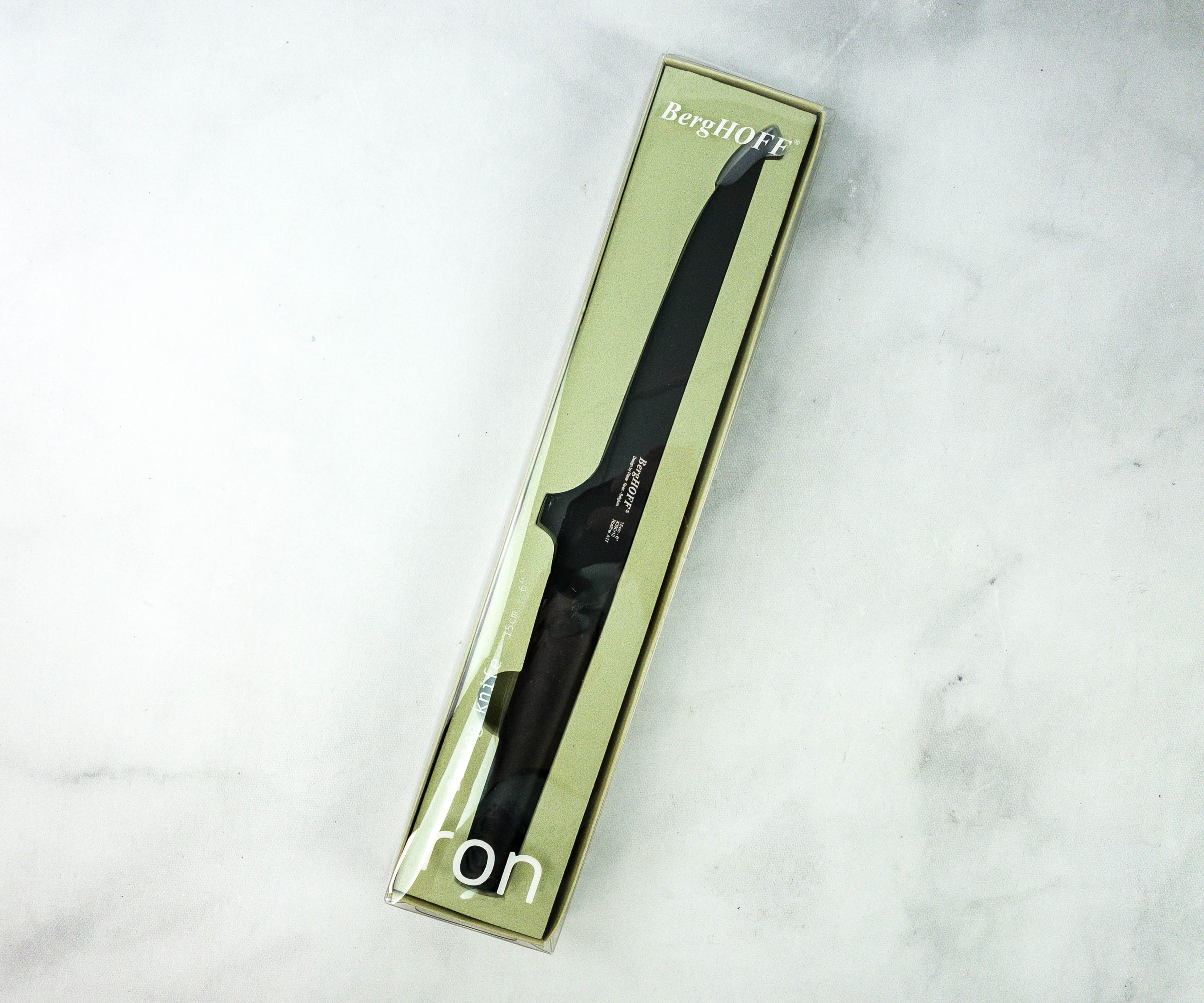 Berghoff Ron Boning Knife. This boning knife is definitely a must-have for every kitchen!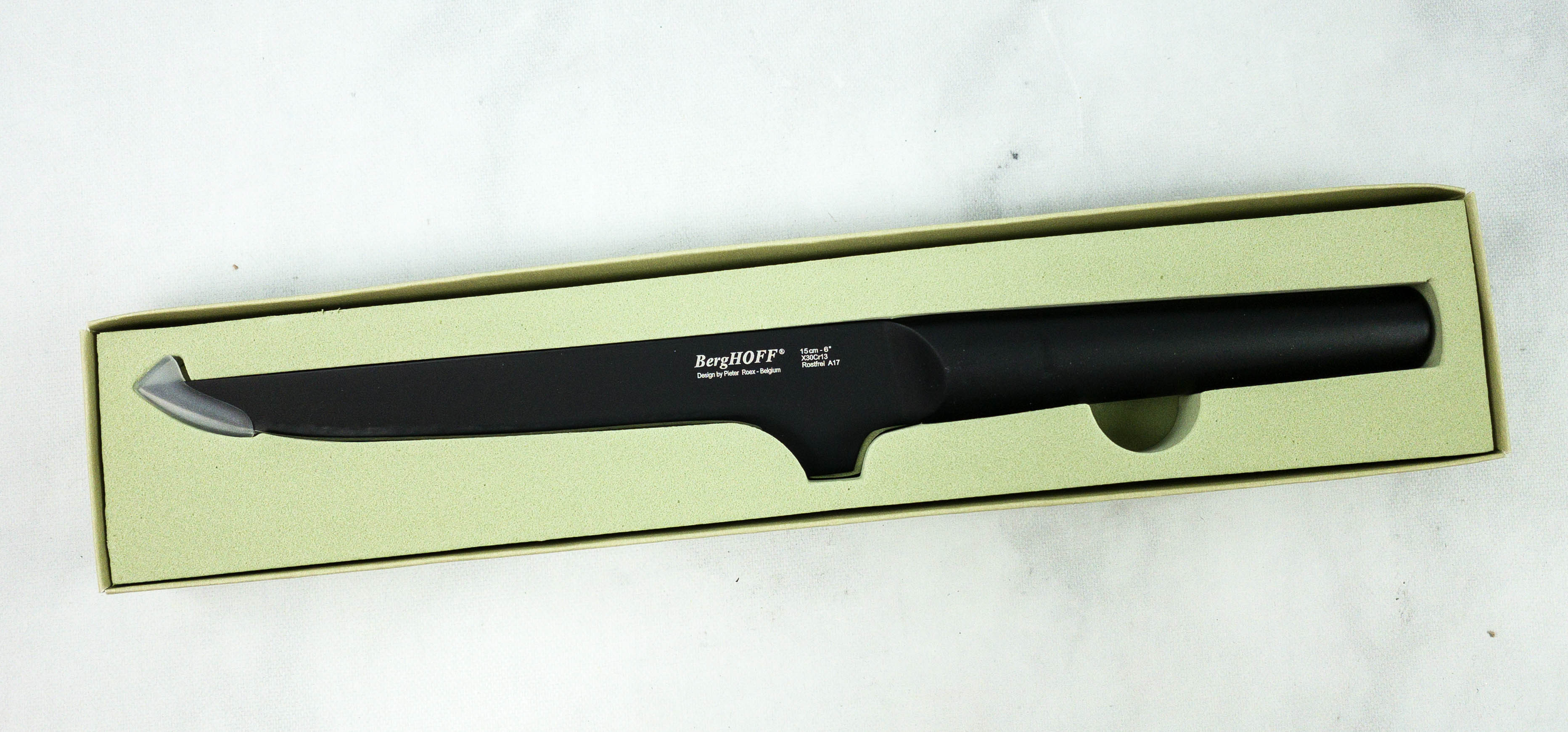 It's securely packed in a custom box.
On the side of the box, it indicates the type and size of the knife.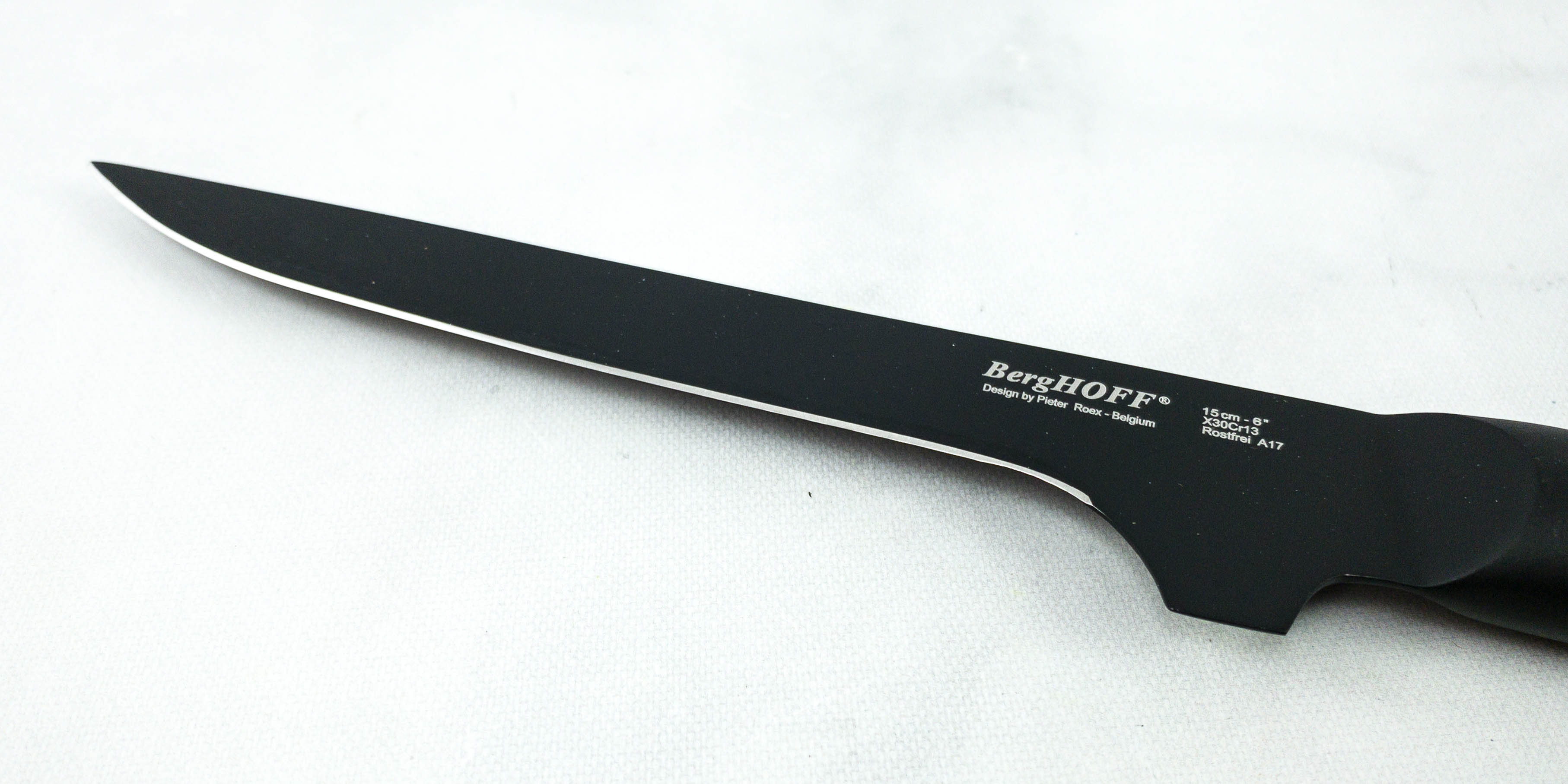 The blade is strong and sharp, I had no problems removing all the meat from the bone when I tested it out!
The overall design is modern yet minimalist. It also easily fits into any kitchen aesthetic.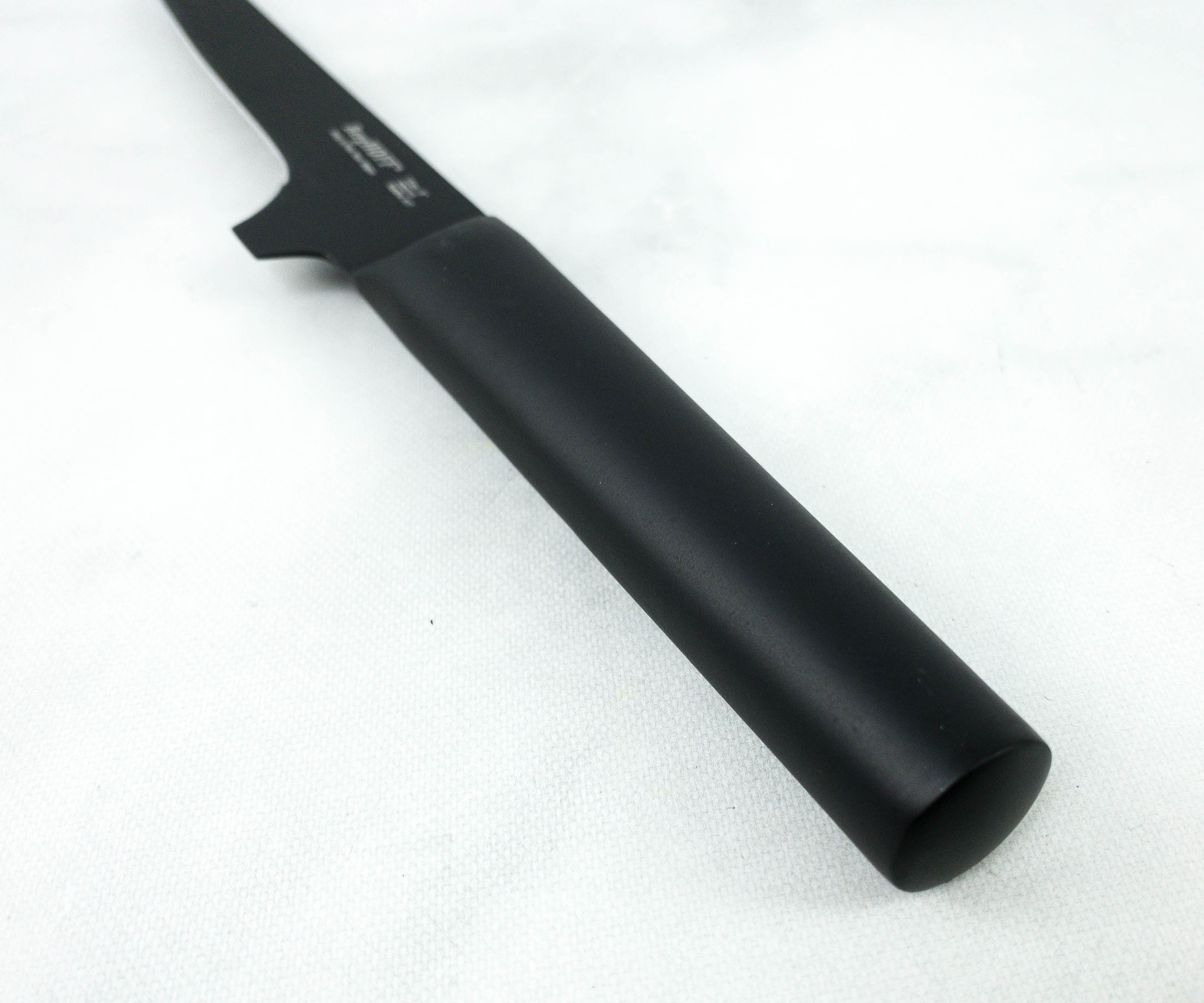 The handle is perfectly designed and sized in proportion to the blade. It's also easy to grip.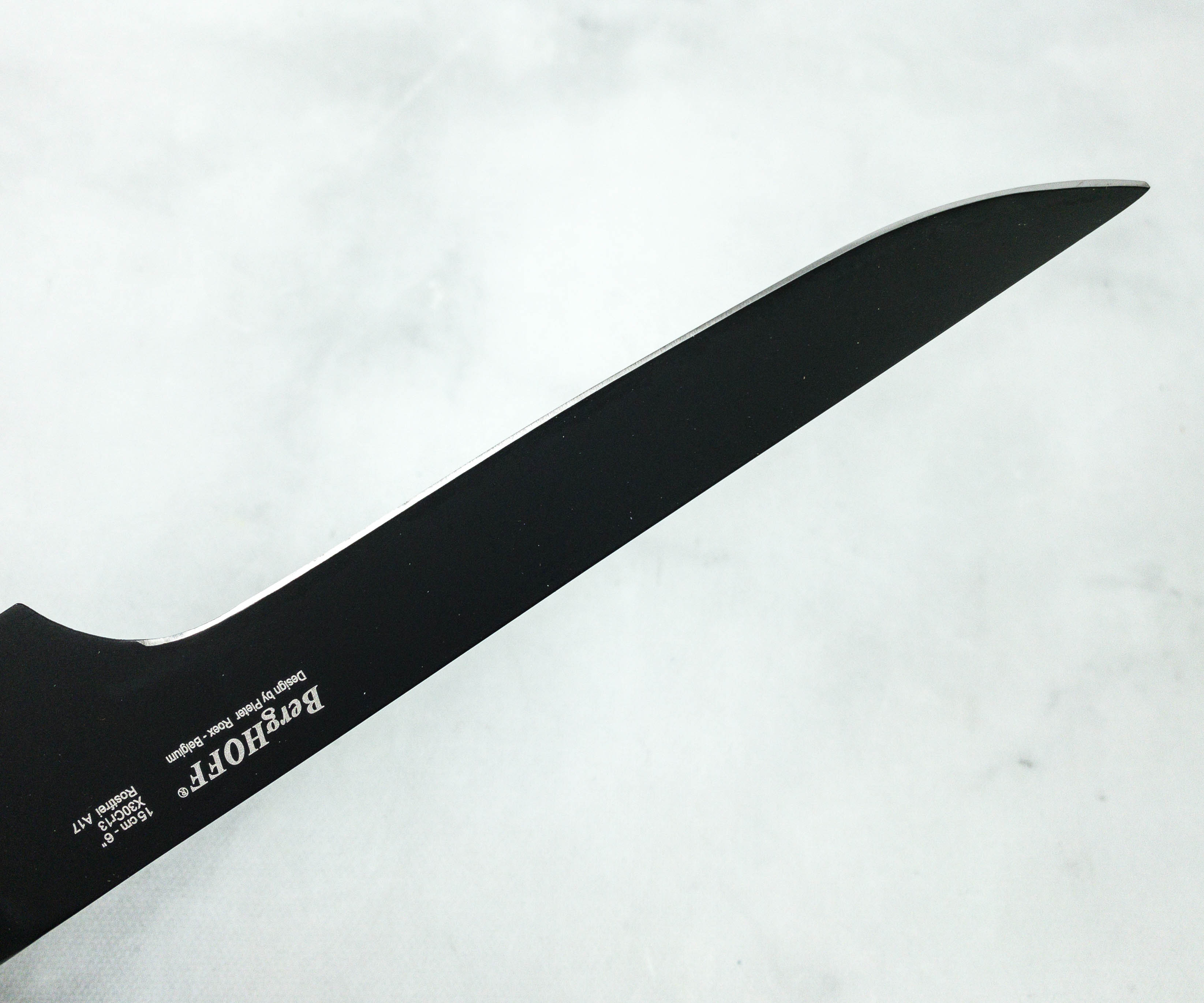 The non-stick coating on the blade makes sure no meat clings on it!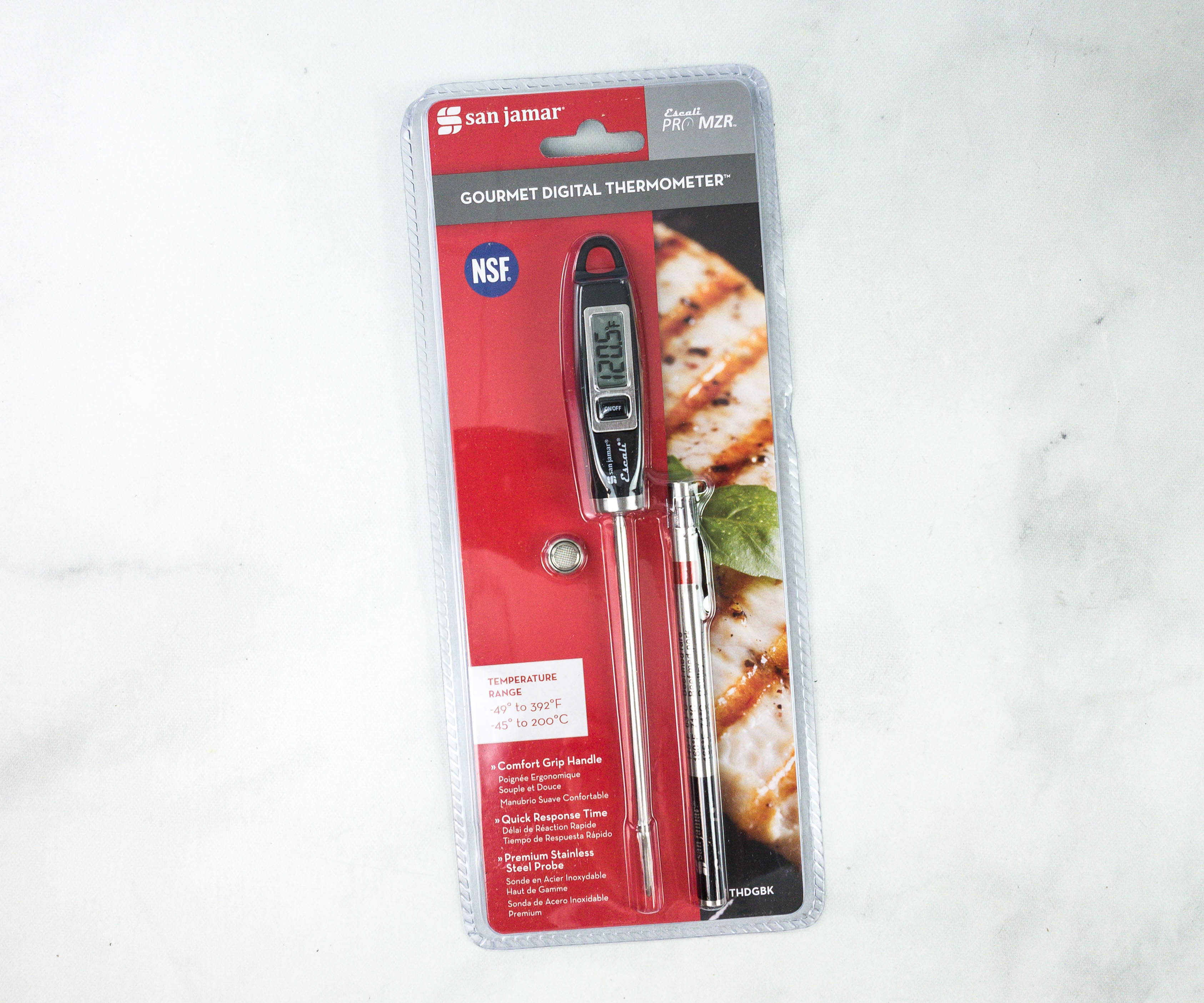 Escali Gourmet Digital Thermometer. If you want to learn how to cook meat perfectly, this digital thermometer is your new best friend. It comes in a handy size and has its own battery.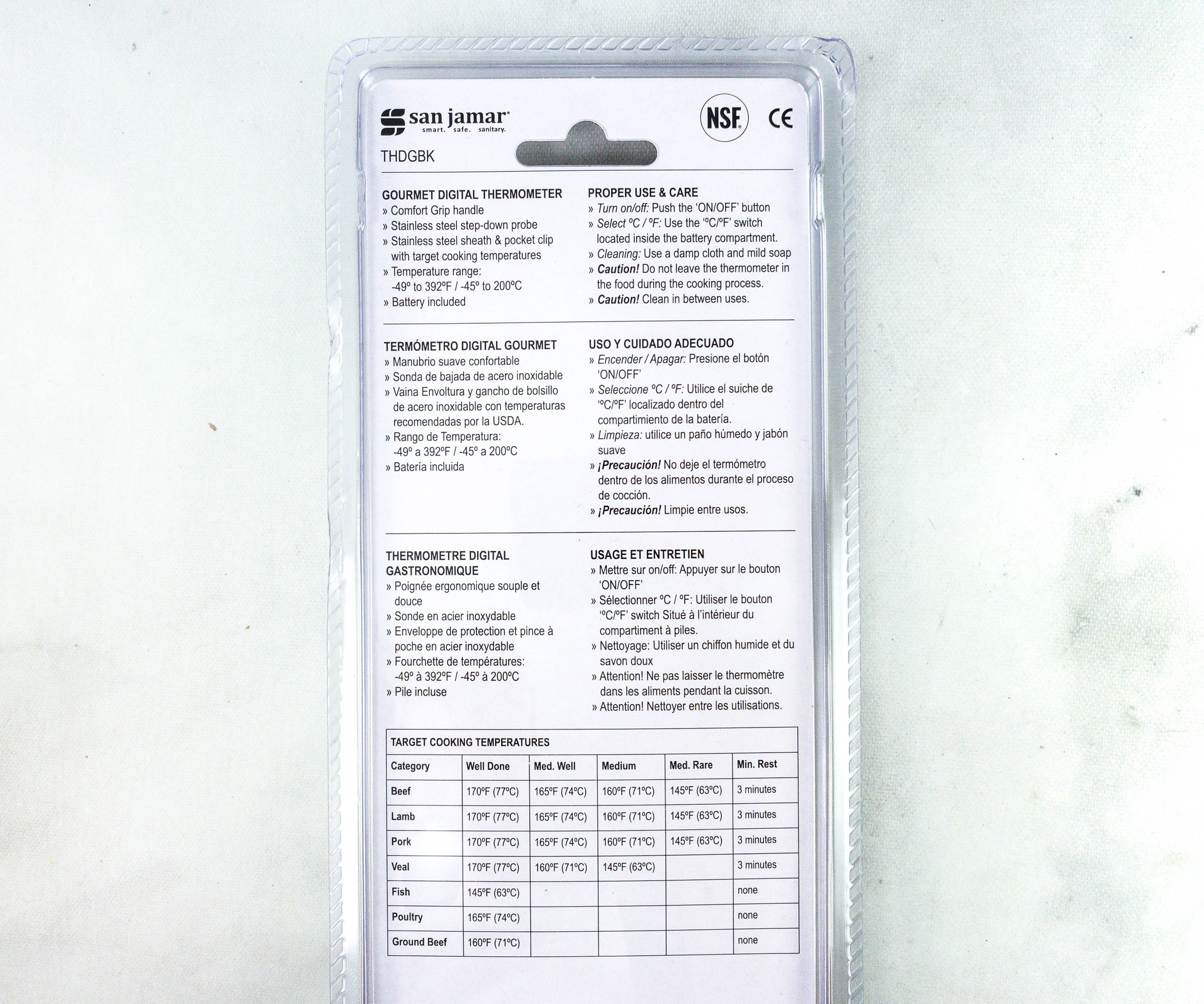 The back of the packaging includes a guide, featuring the target cooking temperatures of beef, lamb, pork, veal, fish, poultry, and ground beef. To use, just push the ON/OFF button. It's also recommended to clean the thermometer in between uses. All you need to clean it is a damp cloth and a mild soap.
The probe is extended compared to the usual size of the normal ones we see in the market.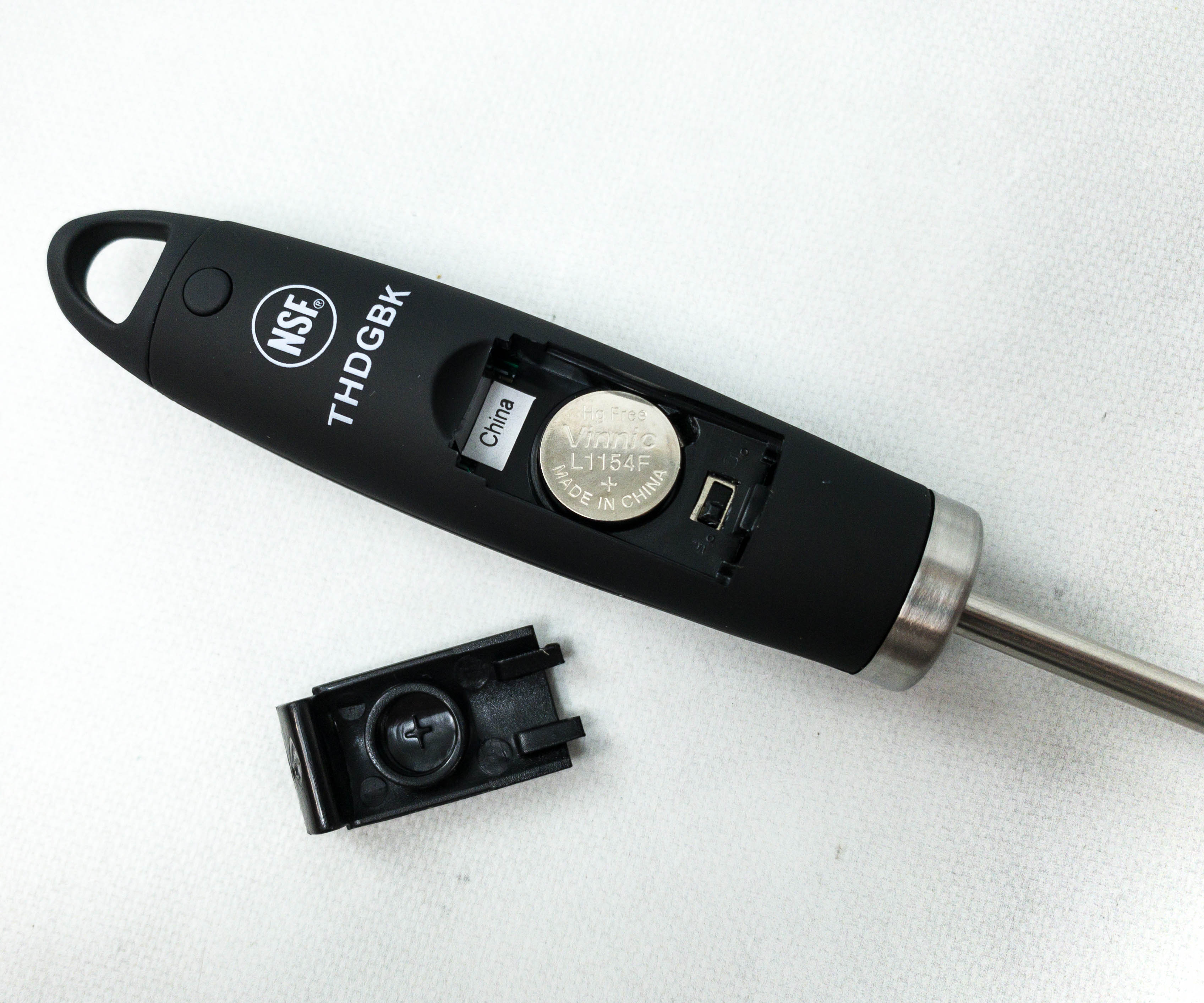 The back part of the handle is where the battery slot is located. It has an easy to secure and remove lock cover.
The on and off button is placed beside the digital screen. Fahrenheit is the default temperature when using this tool.
There is also an option to switch to Celsius in reading the temperature.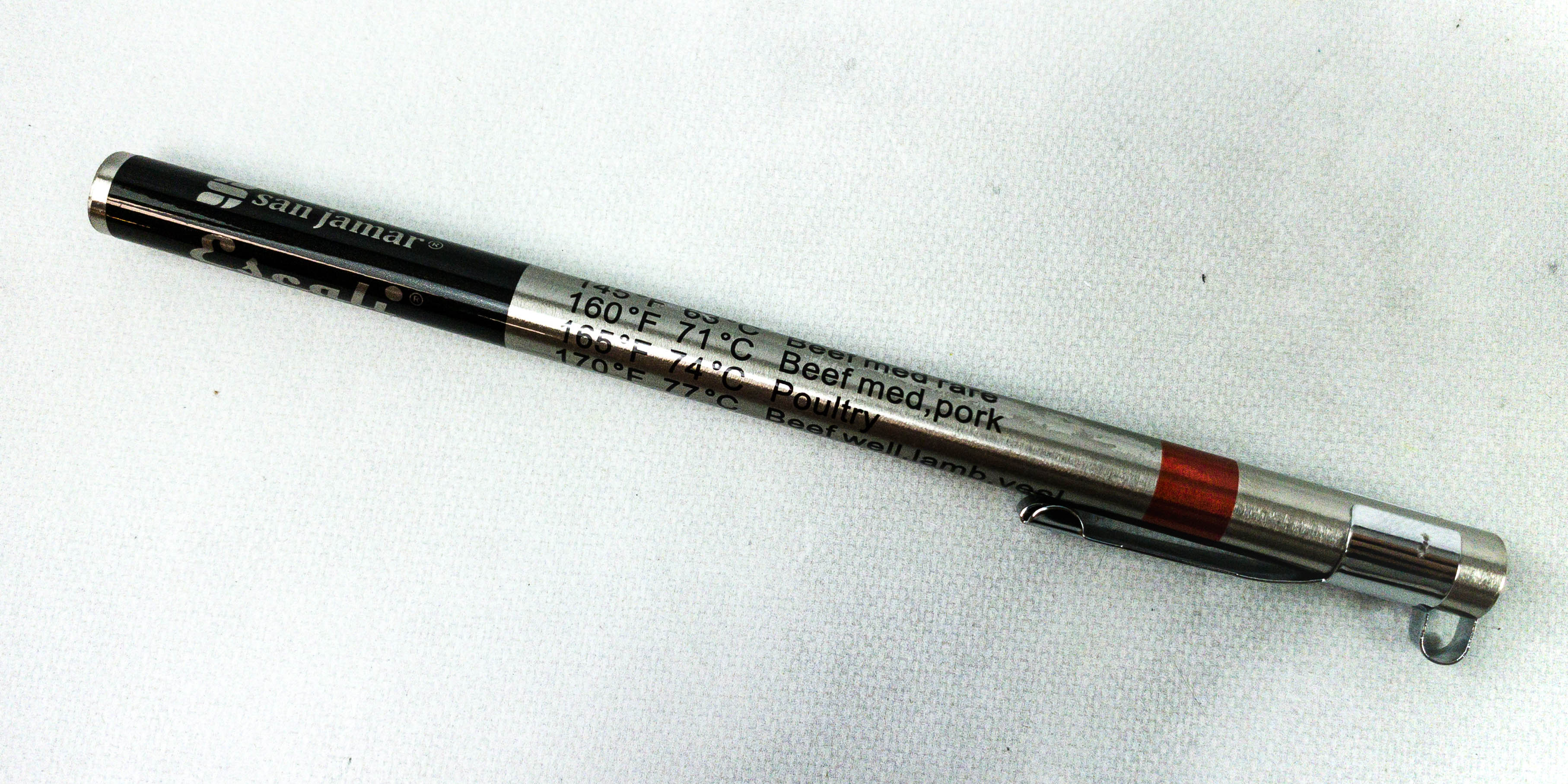 The protective sheath also comes with ideal cooking temperatures for different kinds of meat.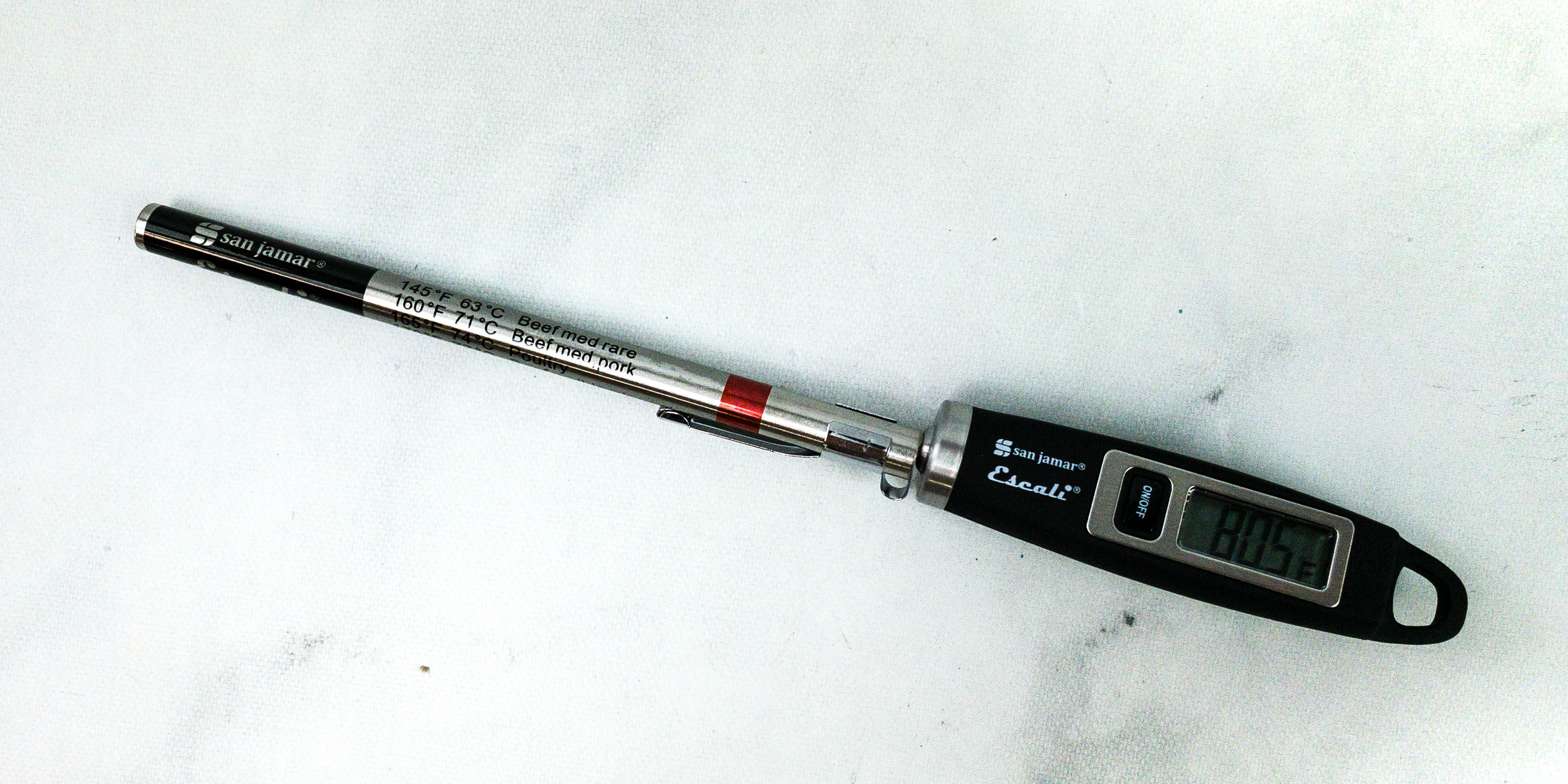 With its sleek, easy to clean and store design, I might not be needing another digital thermometer in the near future. The combination of a smooth handle and longer probe makes it easier to use and this is definitely something that can stay in our kitchen for a long time!
Bespoke Post surprised me again this time by sending another set of amazing items! As the man of the grill in our house, I finally have better tools to use when we're having a cookout. I might surprise my family with new types of meals and better food! It was fun using the digital thermometer and the boning knife, but the meat maximizer is my favorite since this is the tool that I will use the most. It's like a magic wand for me to tenderize and make those meats more flavorful! To sum it all up, this box is amazing! All the items I received are useful and definitely worth every single penny!
What did you think of the Bespoke Post TENDER box?