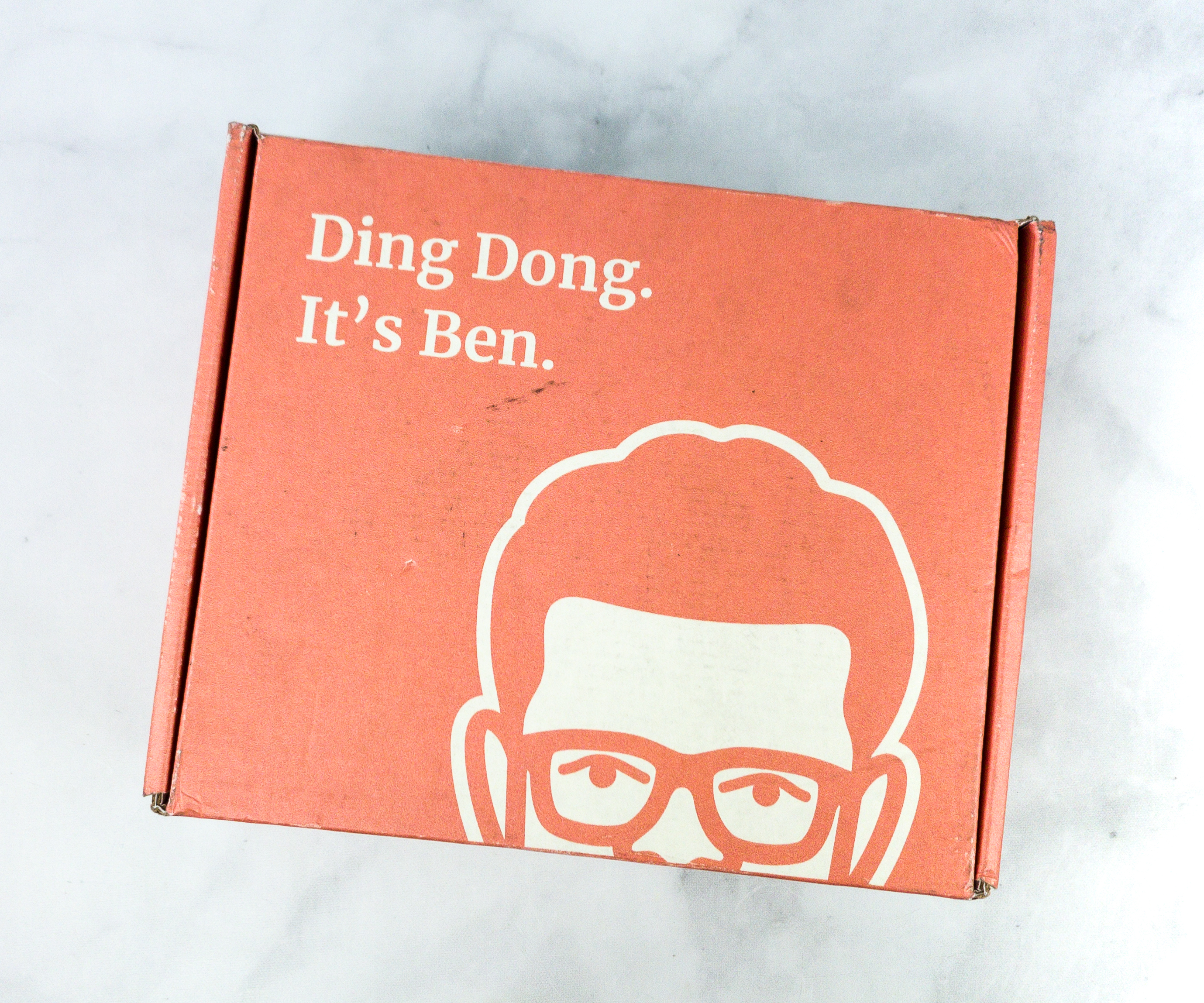 Ben to Table delivers a hand-selected rotation of pantry staples and unique non-perishable delicacies right to your door. By cultivating relationships with a variety of artisans both at home and from around the world, Ben provides a cooking and eating experience unlike any other. Choose from 3 options: Pantry Essentials Box ($65.99), Taste The World ($65.99), and Ben to Table Box ($130.99).
This is the review of Taste The World box, which includes 5-7 unique ingredients based on a geographic theme. First-timers will start with a Taste of Greece box.
DEAL: Get $15 off your first box! Use the coupon code HELLO15 at checkout.
There's a card on top of the items.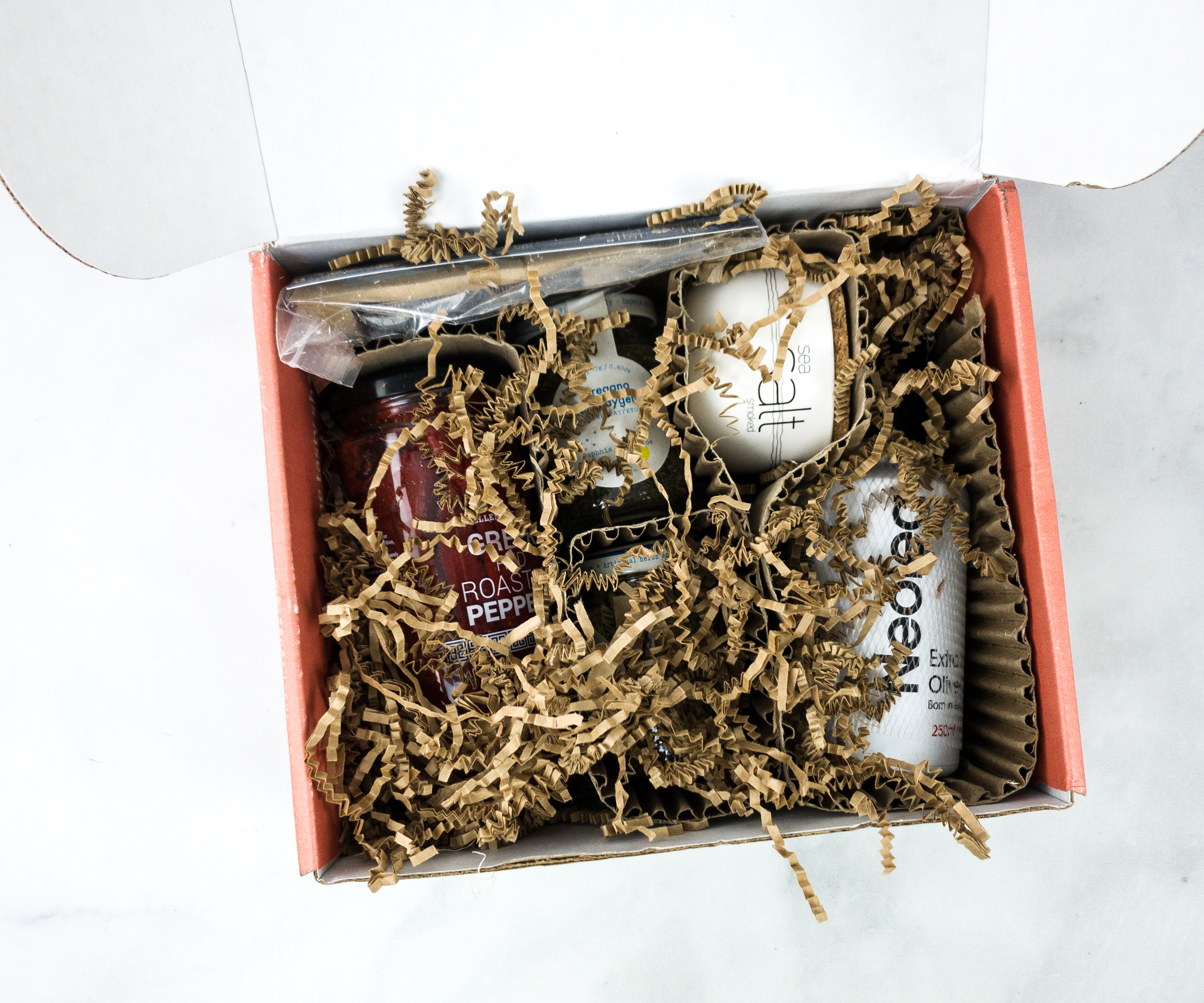 The box is filled with brown squiggles to protect all the items inside!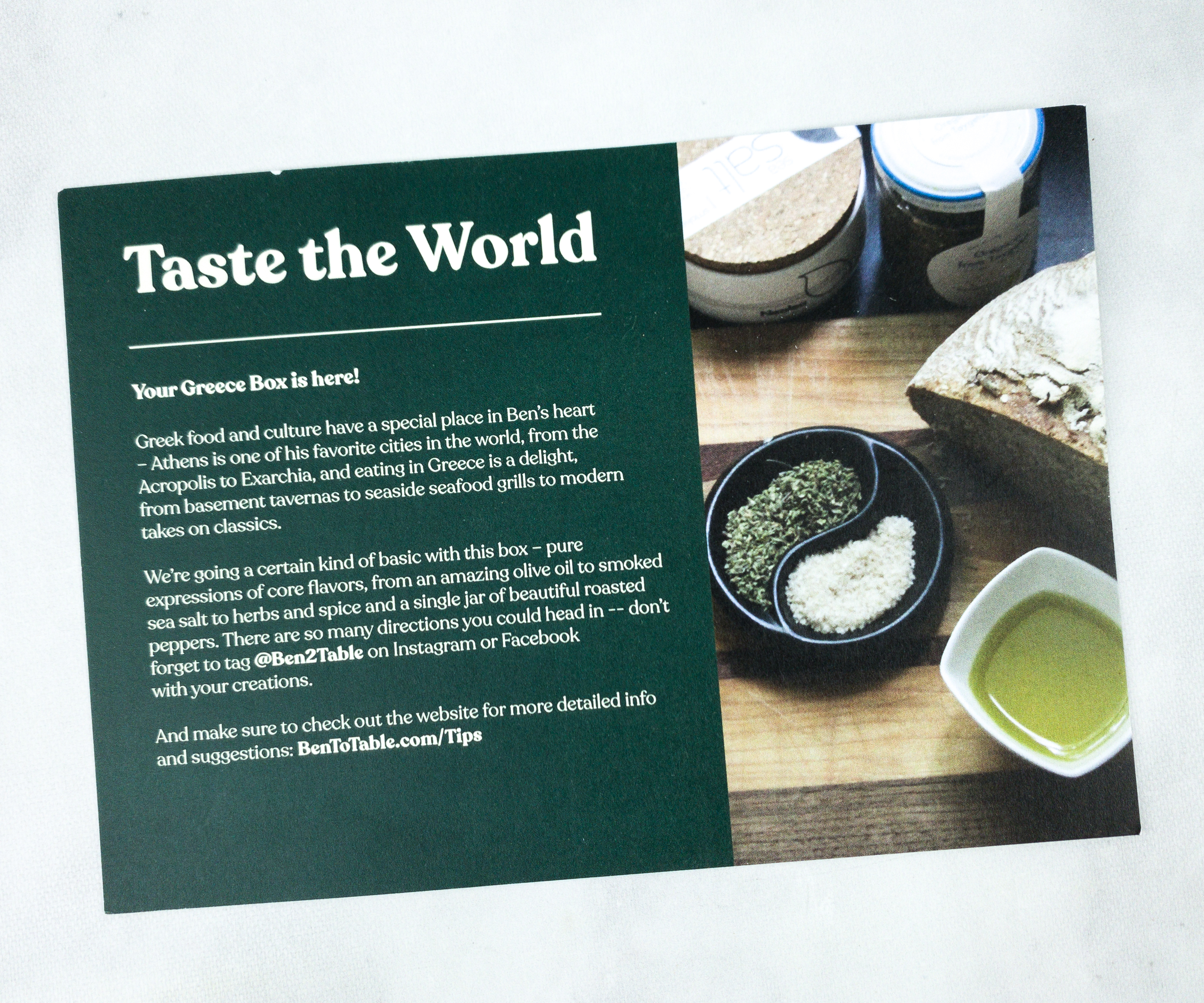 This month's box contains items from Greece!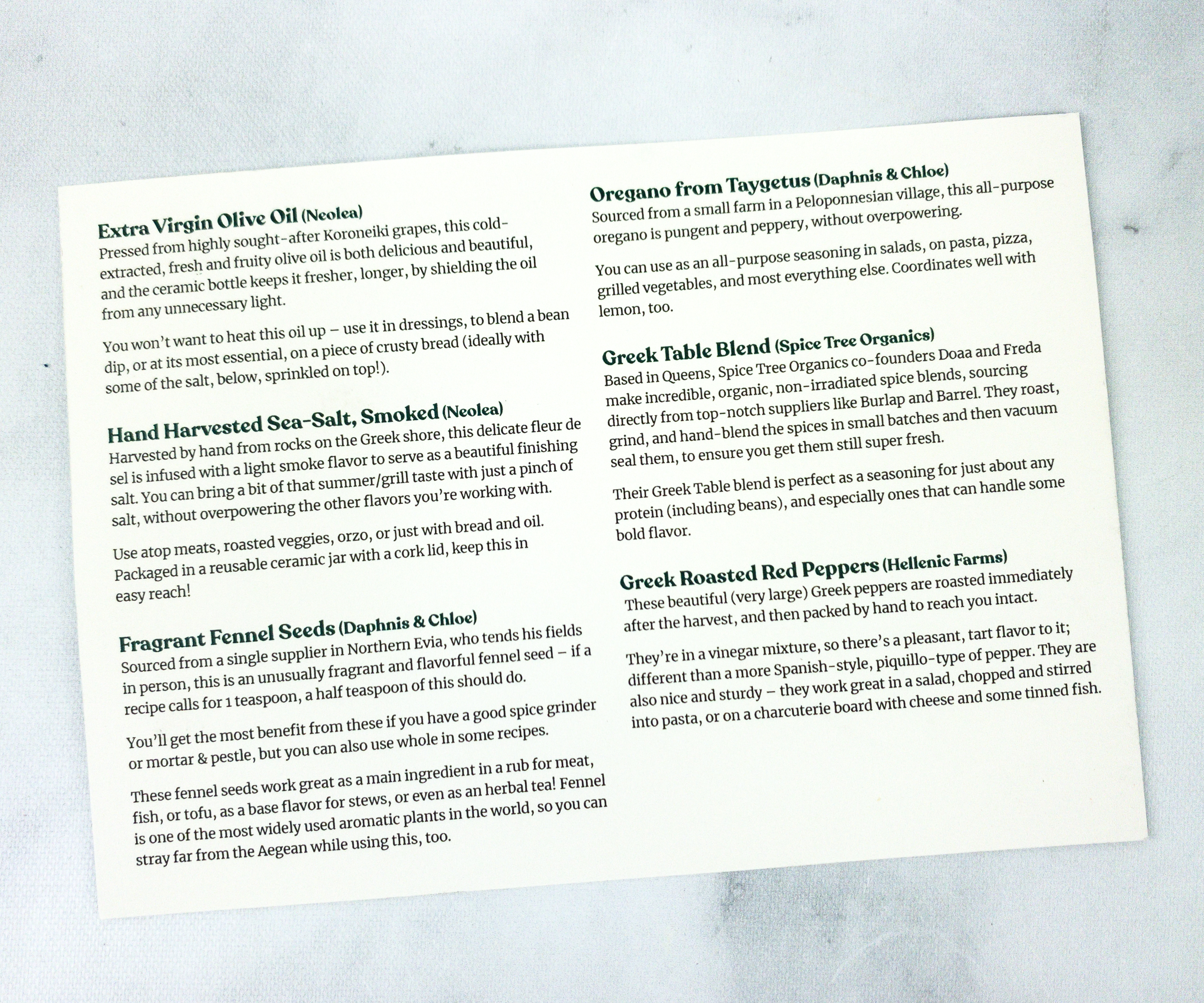 The back of the card lists all the items included inside the box together with some brief information for each.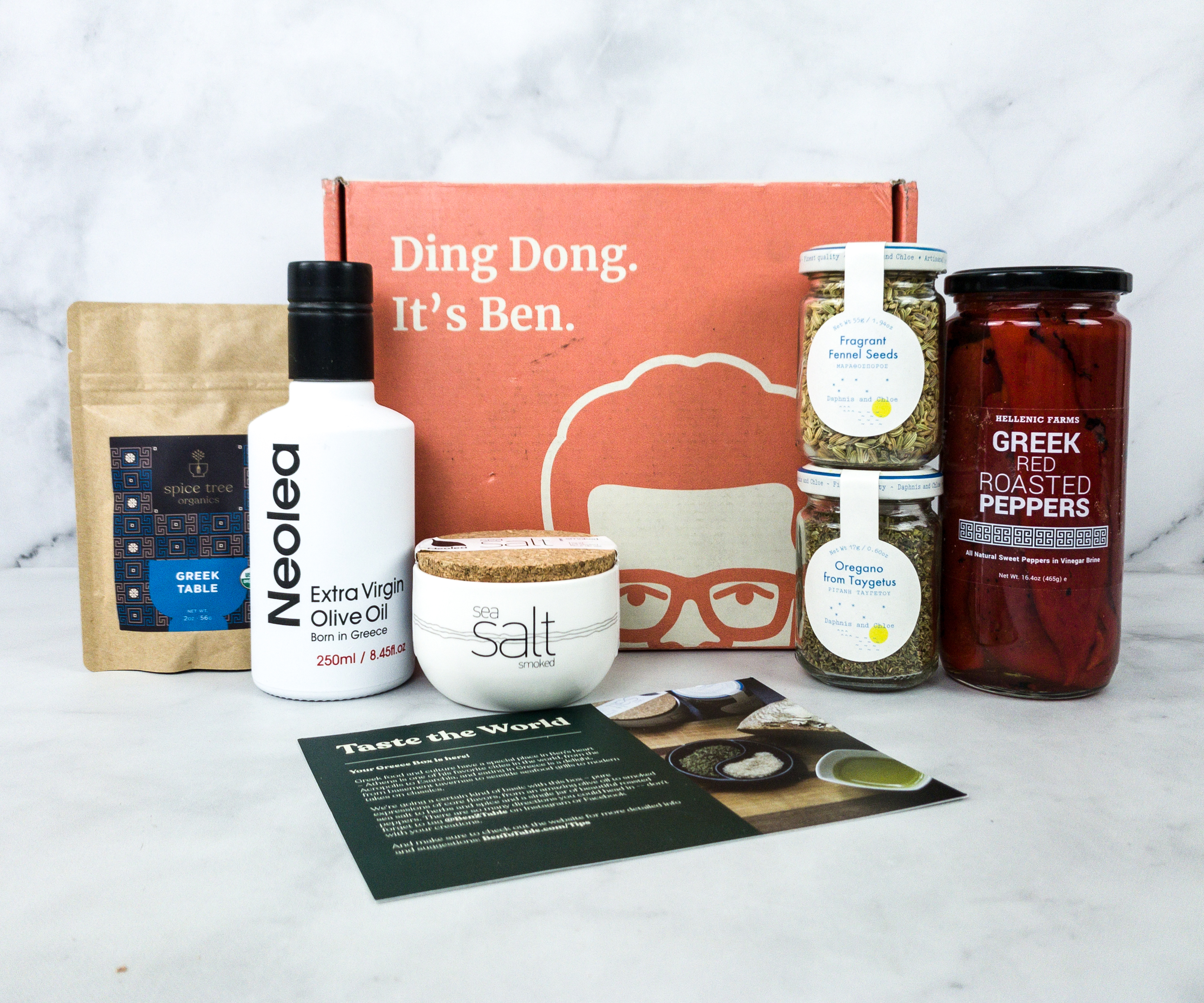 Everything in my July 2020 box!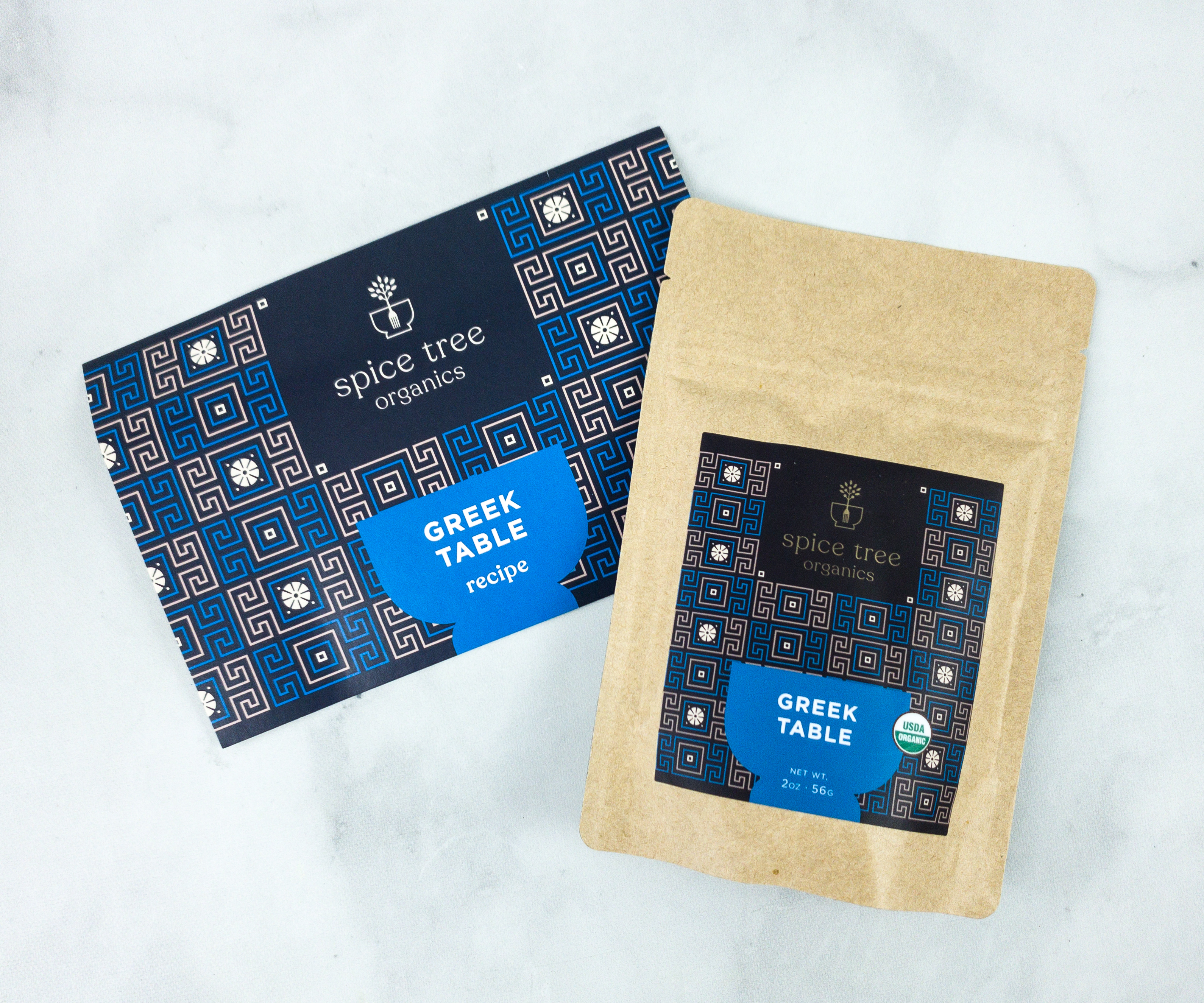 Spice Tree Organics Greek Table Blend ($7.95) It's a pack of flavorful and versatile seasoning made from 100% organic ingredients that include paprika, rosemary, marjoram, thyme, oregano leaf, cumin powder, curry blend powder, onion and garlic granules, and cracked black pepper.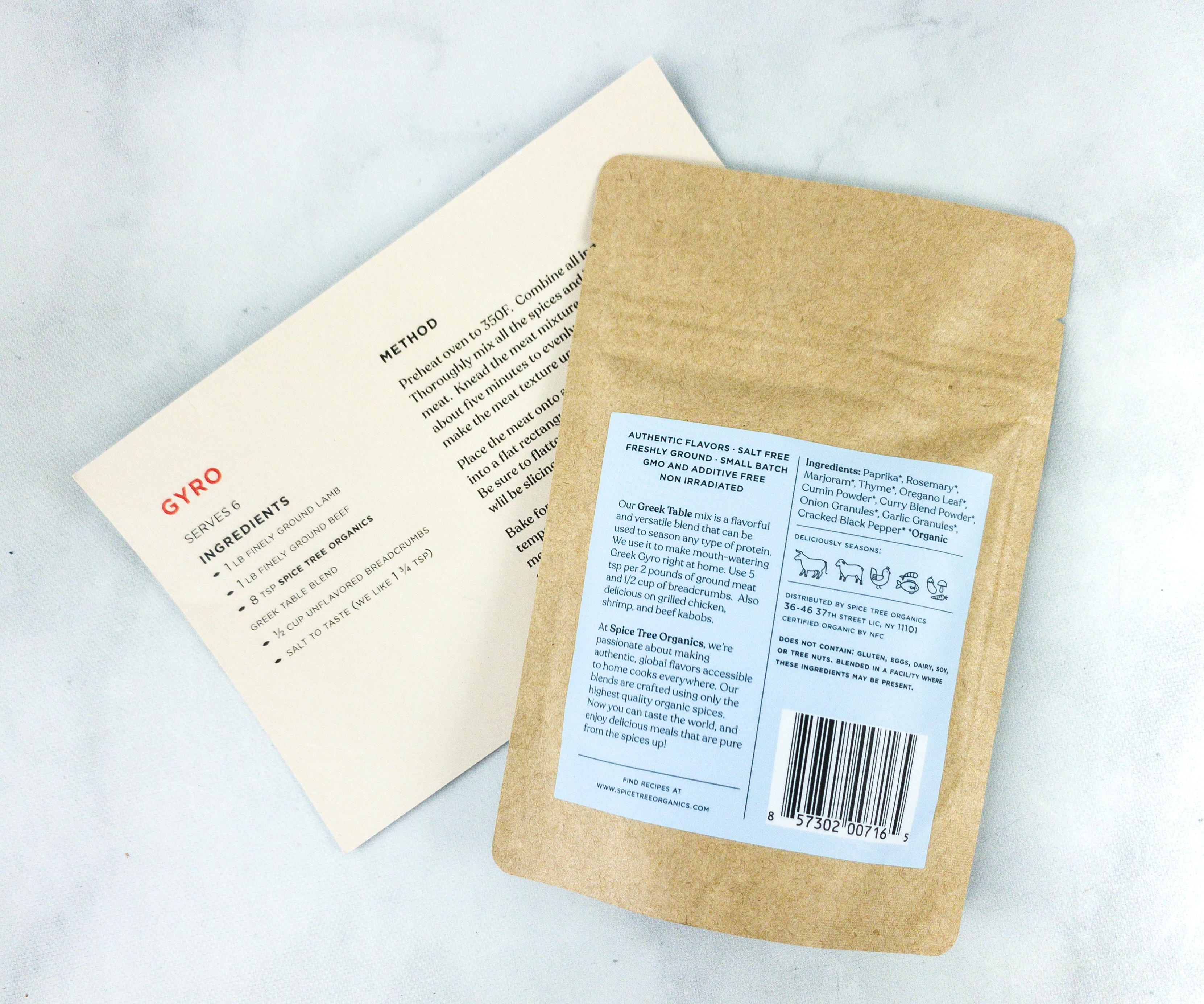 This pack of spices comes with its own recipe card.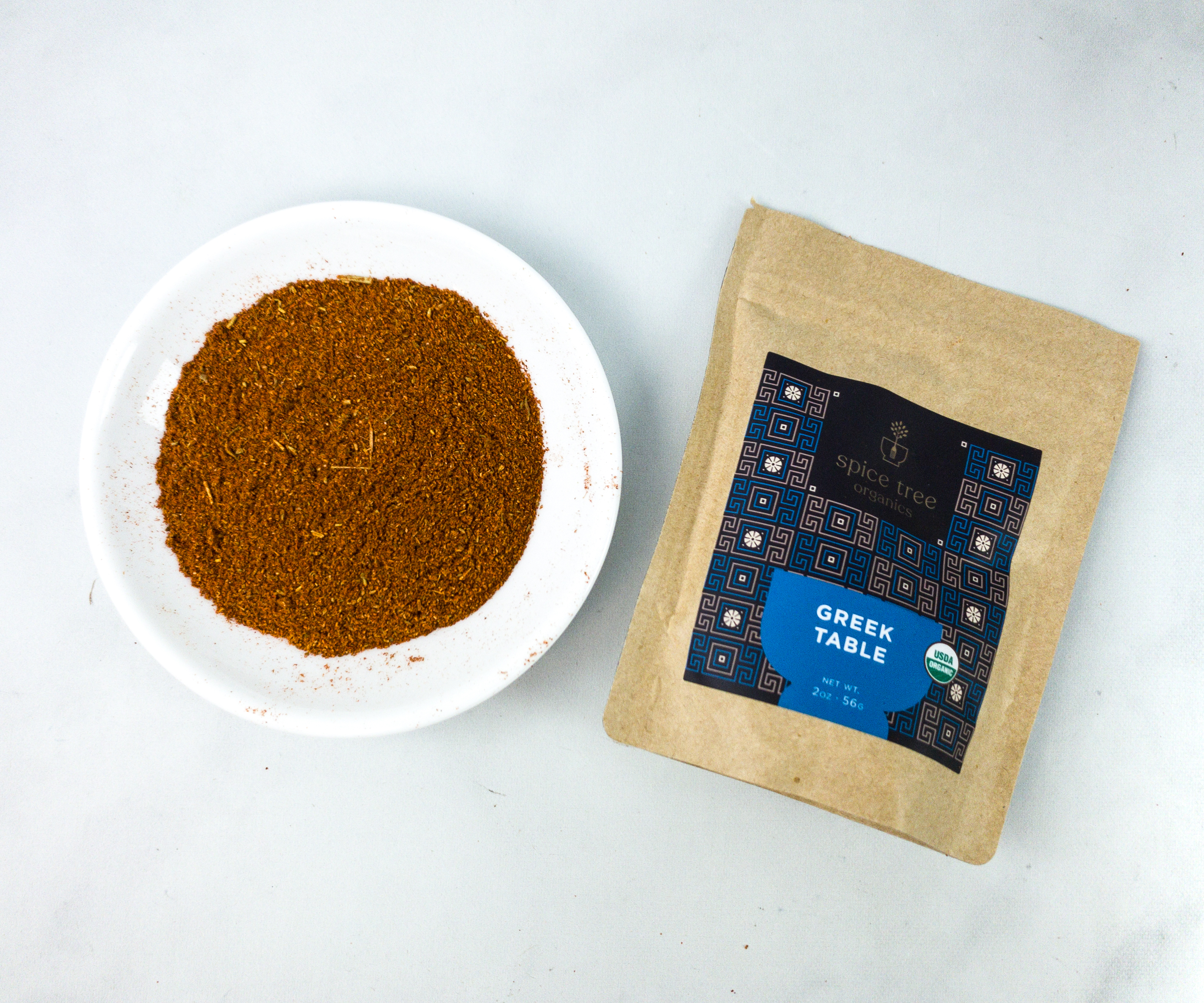 According to the recipe card, this seasoning is best used when making lamb and beef gyro, Greek lasagna, shrimp skewers, chicken salad, gyro salad with tzatziki, and more!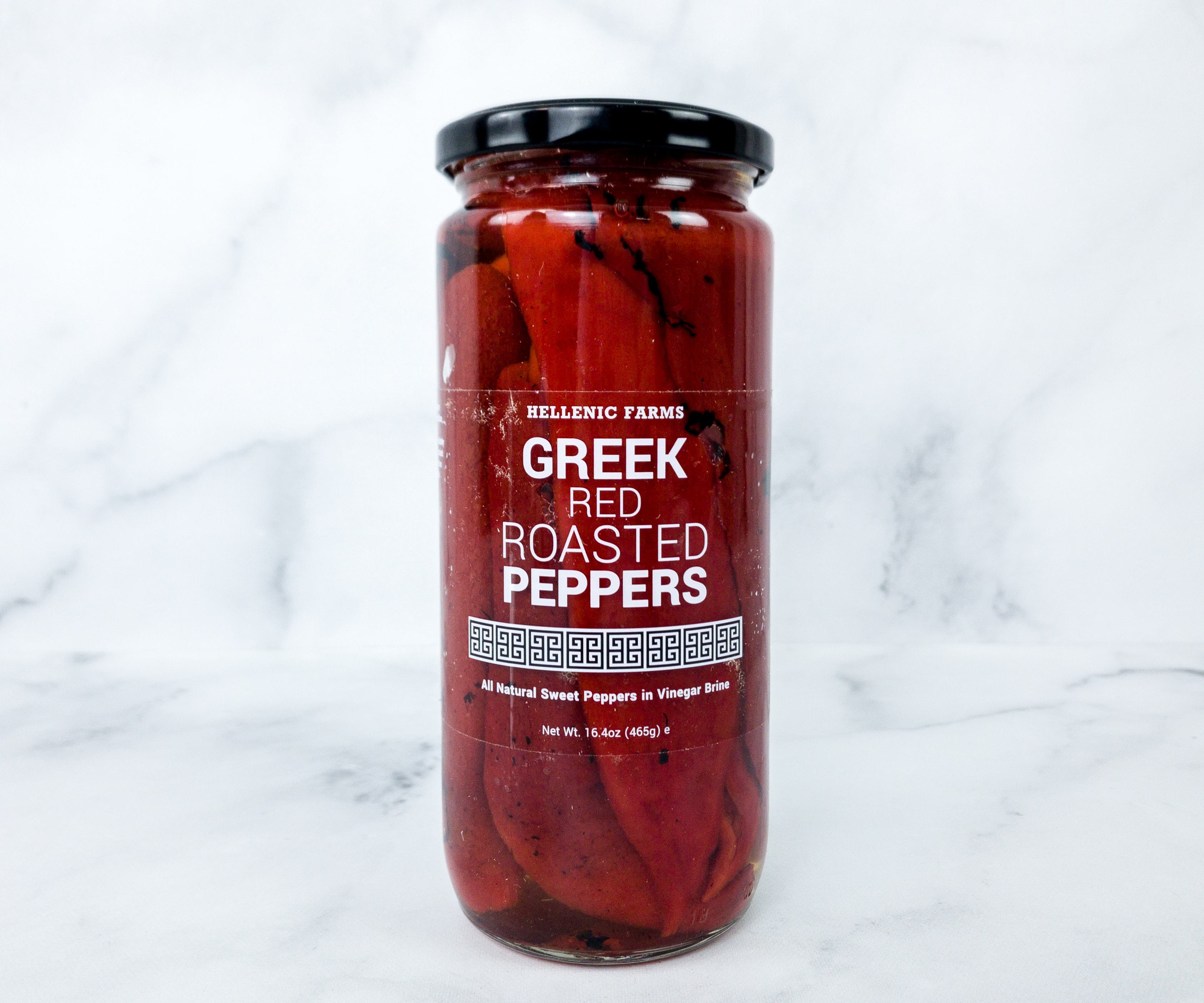 Hellenic Farms Greek Red Roasted Peppers ($7) Another Greek cuisine staple is roasted pepper. I received them in a jar with vinegar brine!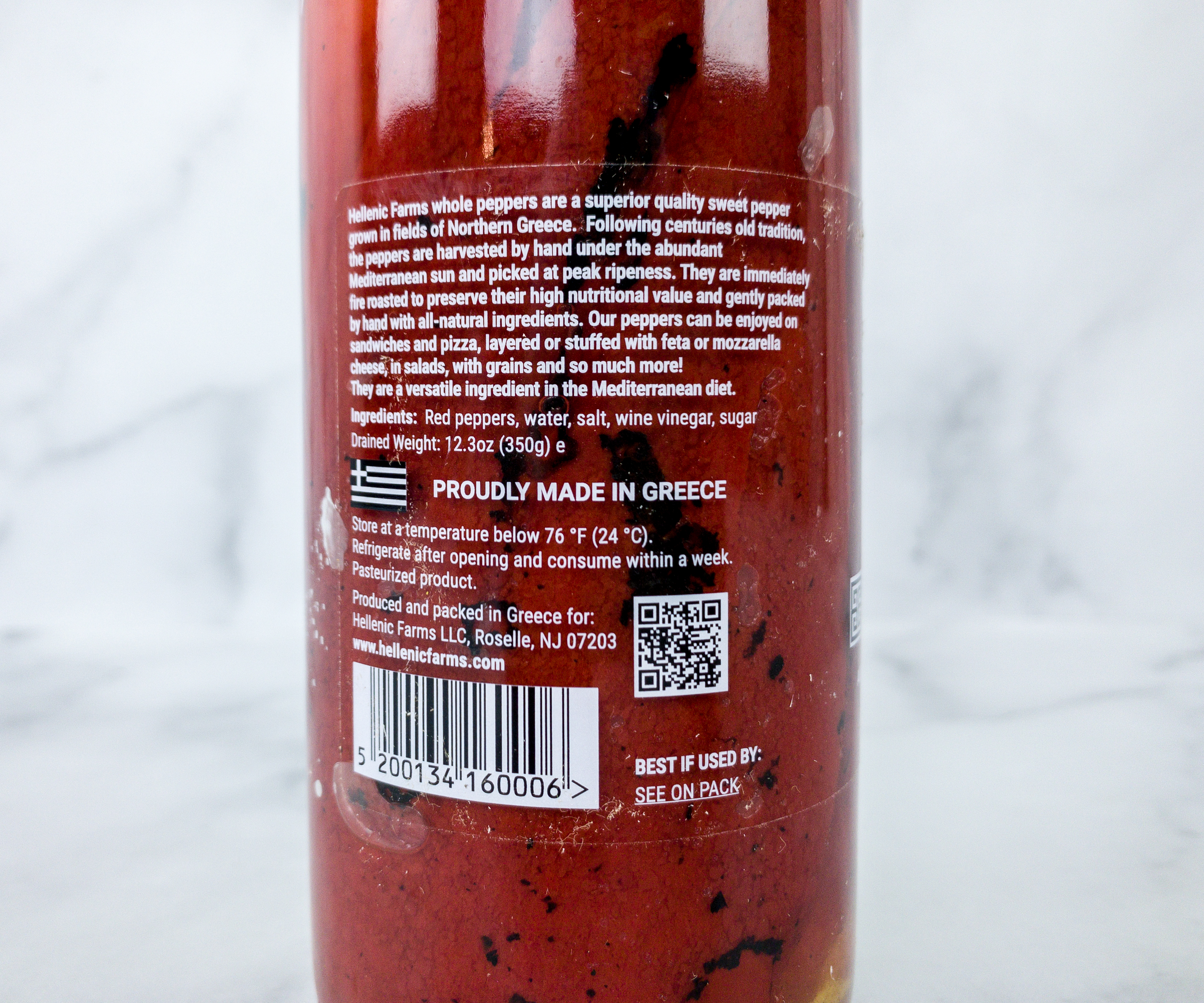 In a century-old Greek tradition, these red peppers are fire-roasted, preserving its nutritional value. They are also said to be packed by hand. These peppers are perfect for adding to pizza and sandwiches, and even in salads!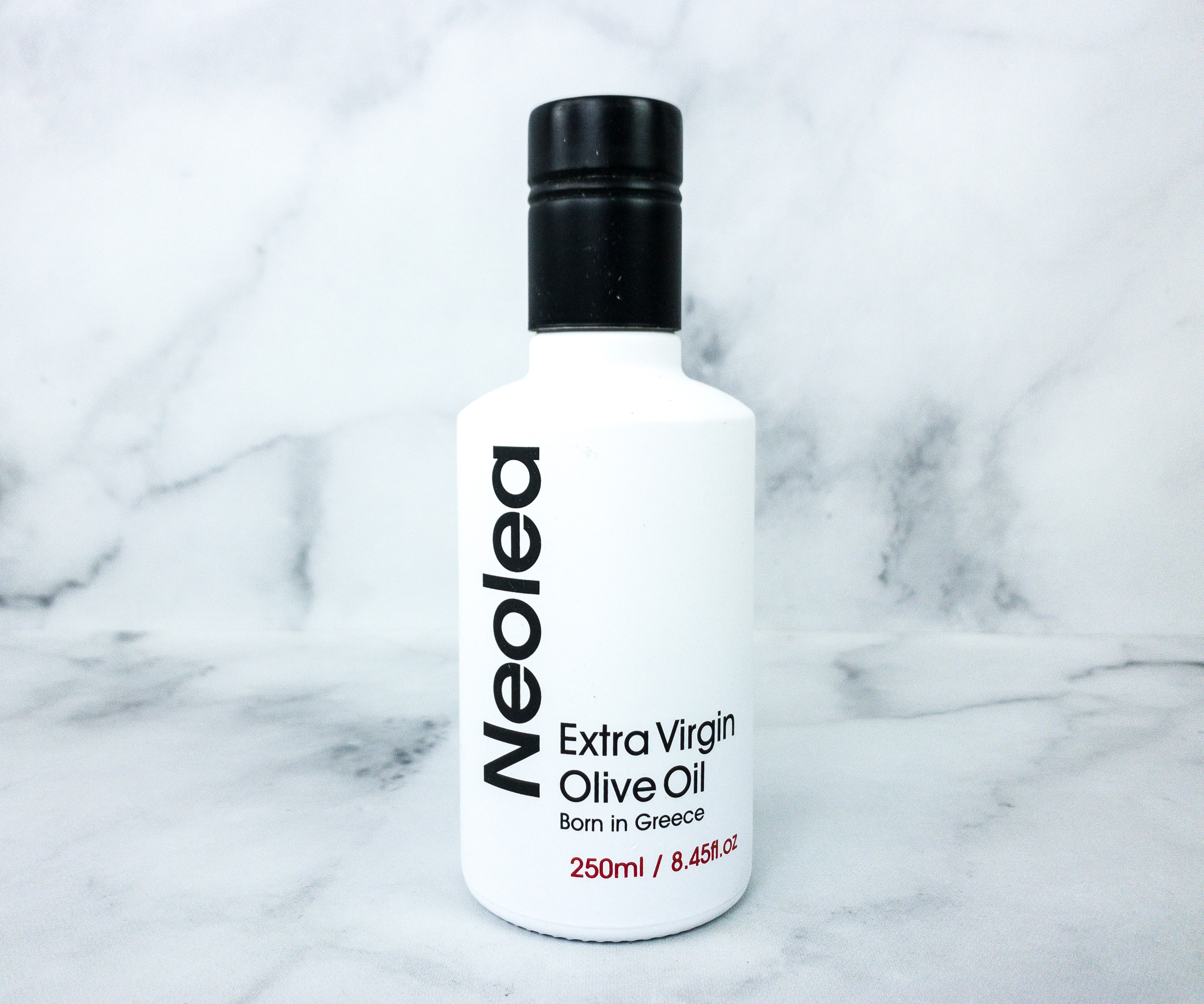 Neolea Extra Virgin Olive Oil ($17.99) This bottle of extra virgin olive oil is made from Koroneiki olives that are handpicked by the native farmers in the south of Greece.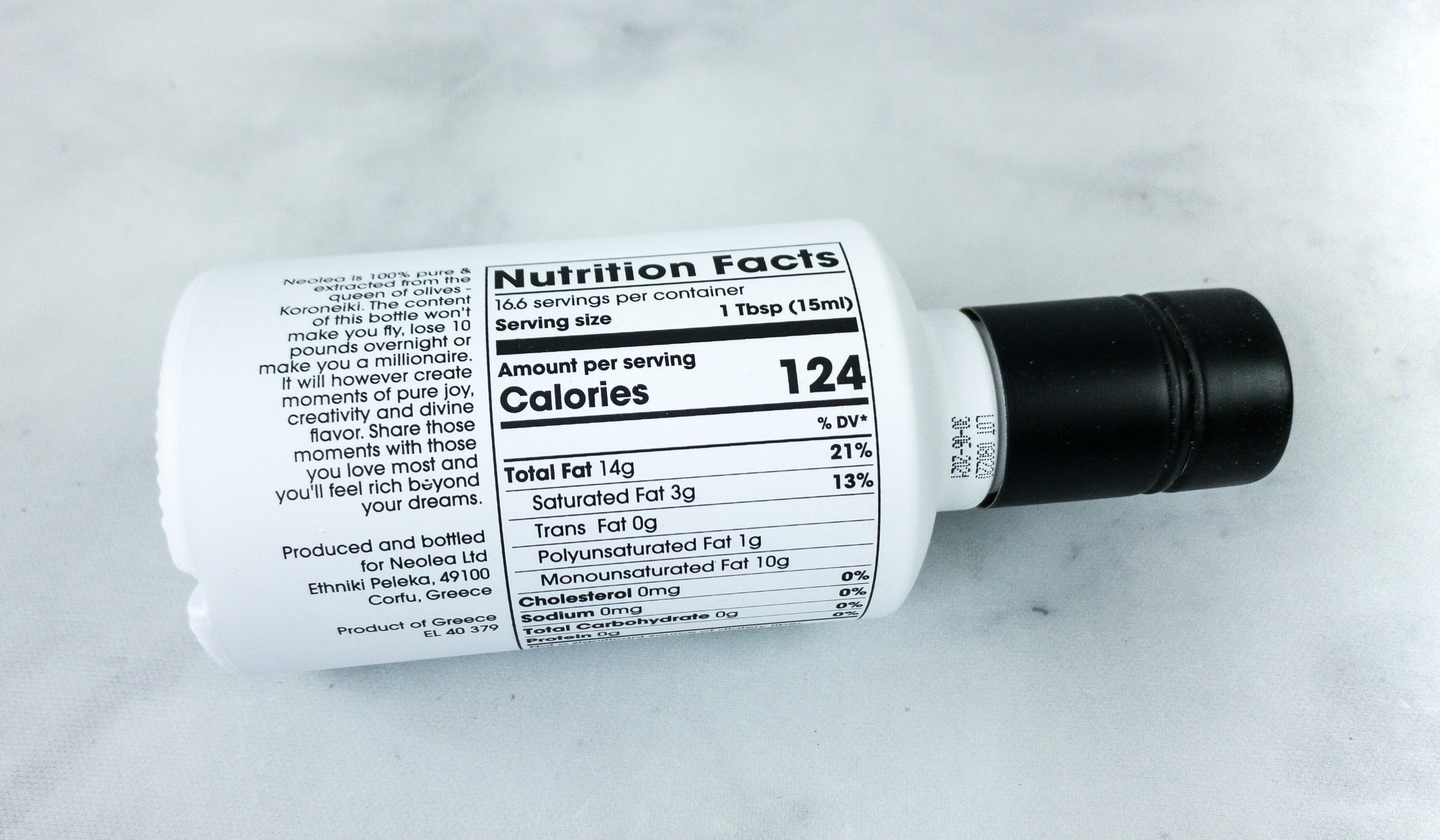 This oil has a rich aromatic profile, with olive leaves, green herbs, freshly cut grass, and artichoke notes. It's best used with tabbouli and arugula salads, fish and grilled meat, and baked goods!
Daphnis and Chloe Oregano from Taygetus ($10.30) Oregano is a staple spice in Mediterranean cooking, and they are regularly used in Greek salads, Italian pizza, grilled meats, and more!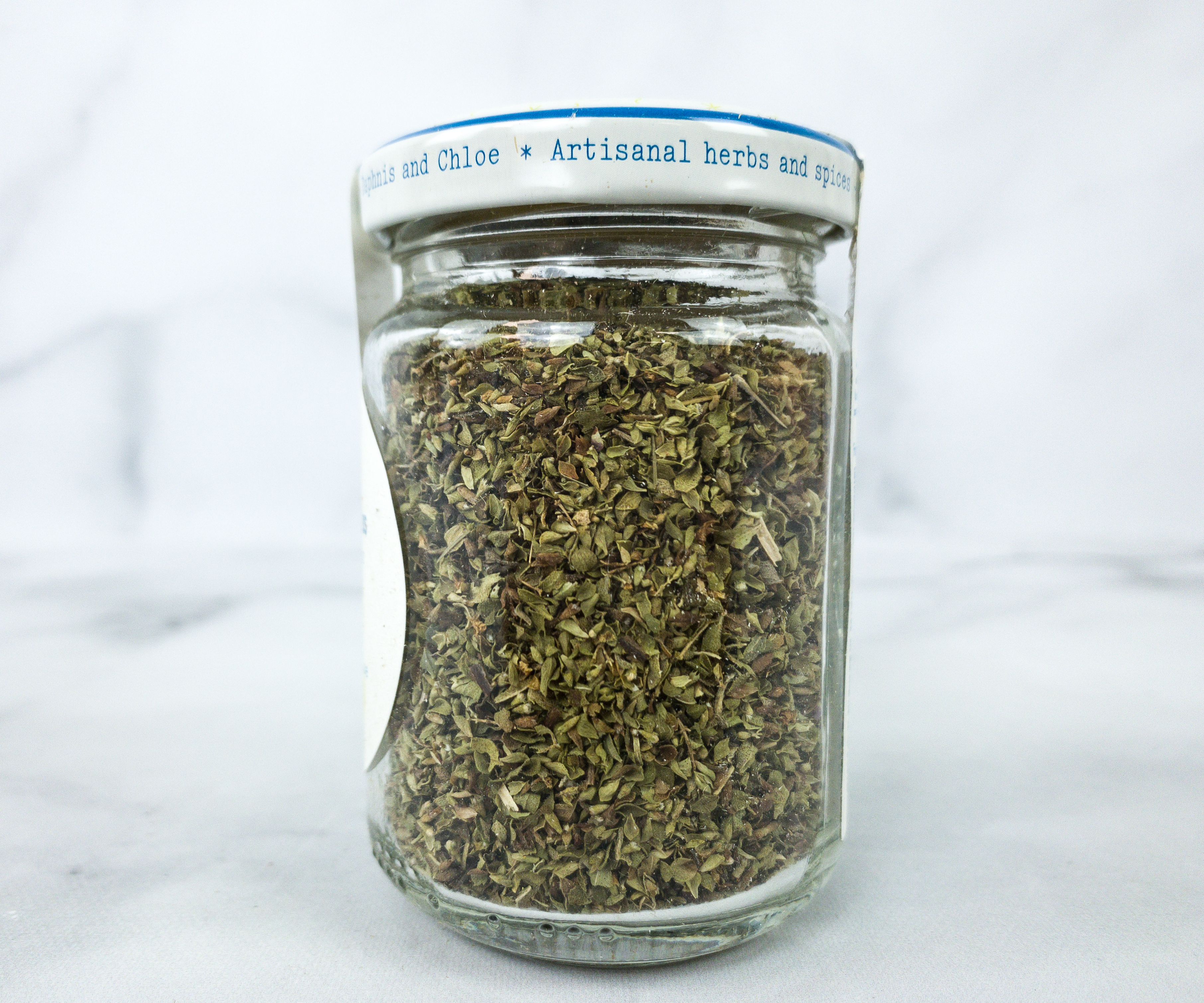 Each jar is packed with high-quality, classic oregano that is known to be rich in essential oils. They are pungent and peppery, making them a versatile all-purpose seasoning mix.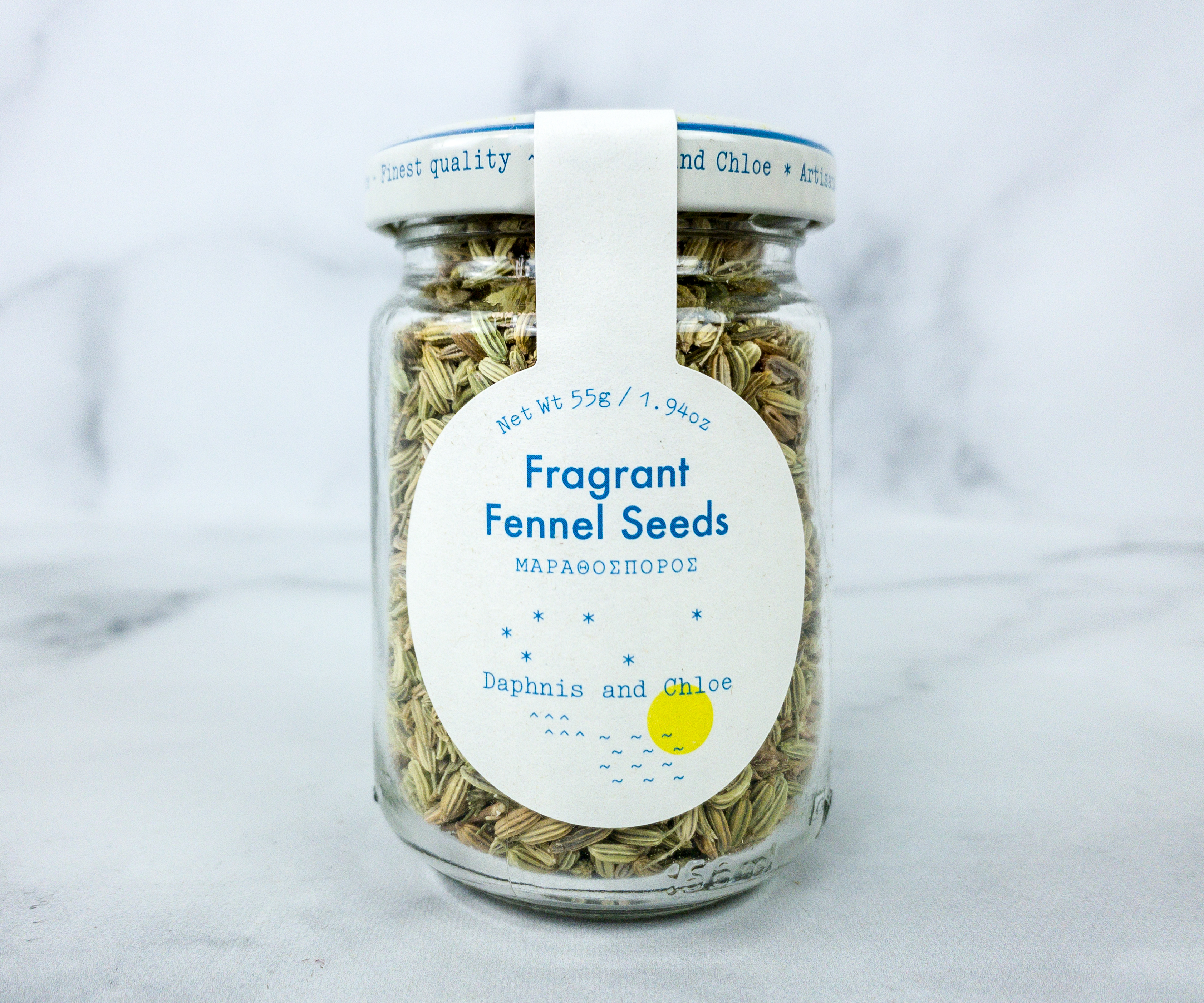 Daphnis and Chloe Fragrant Fennel Seeds ($10.30) Here's another jar of herbs, and this time it is consists of high-quality fennel seeds sourced from the Istiea in North Evia, a place known for their traditional development of these kinds of crops.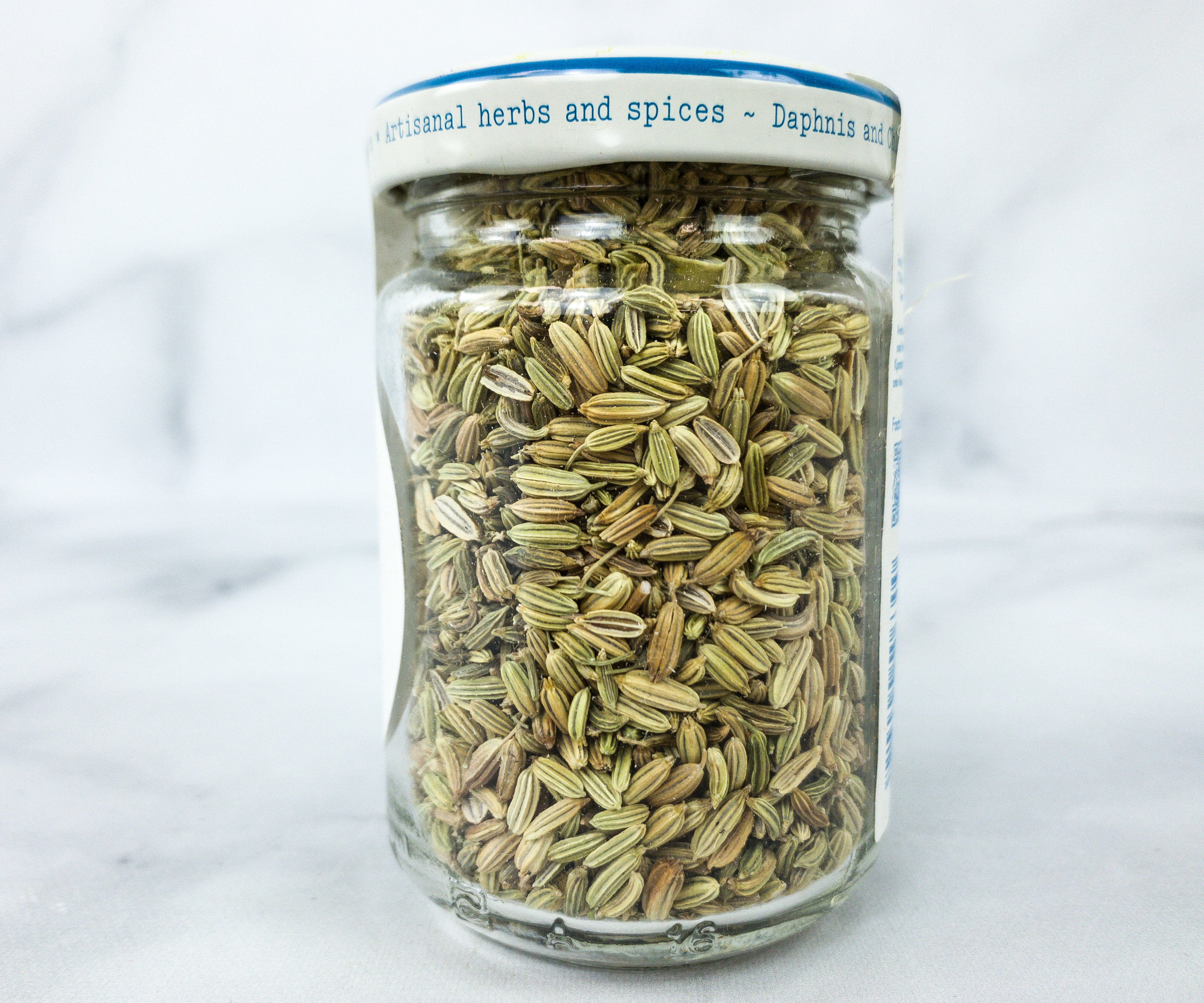 These fennel seeds feature a light and sweet flavor that is similar to anise. It works well with chili and pepper for your meat or fish dishes, or with almonds whenever you like to work on delicious cookies. It's also a great ingredient to add to your cup tea.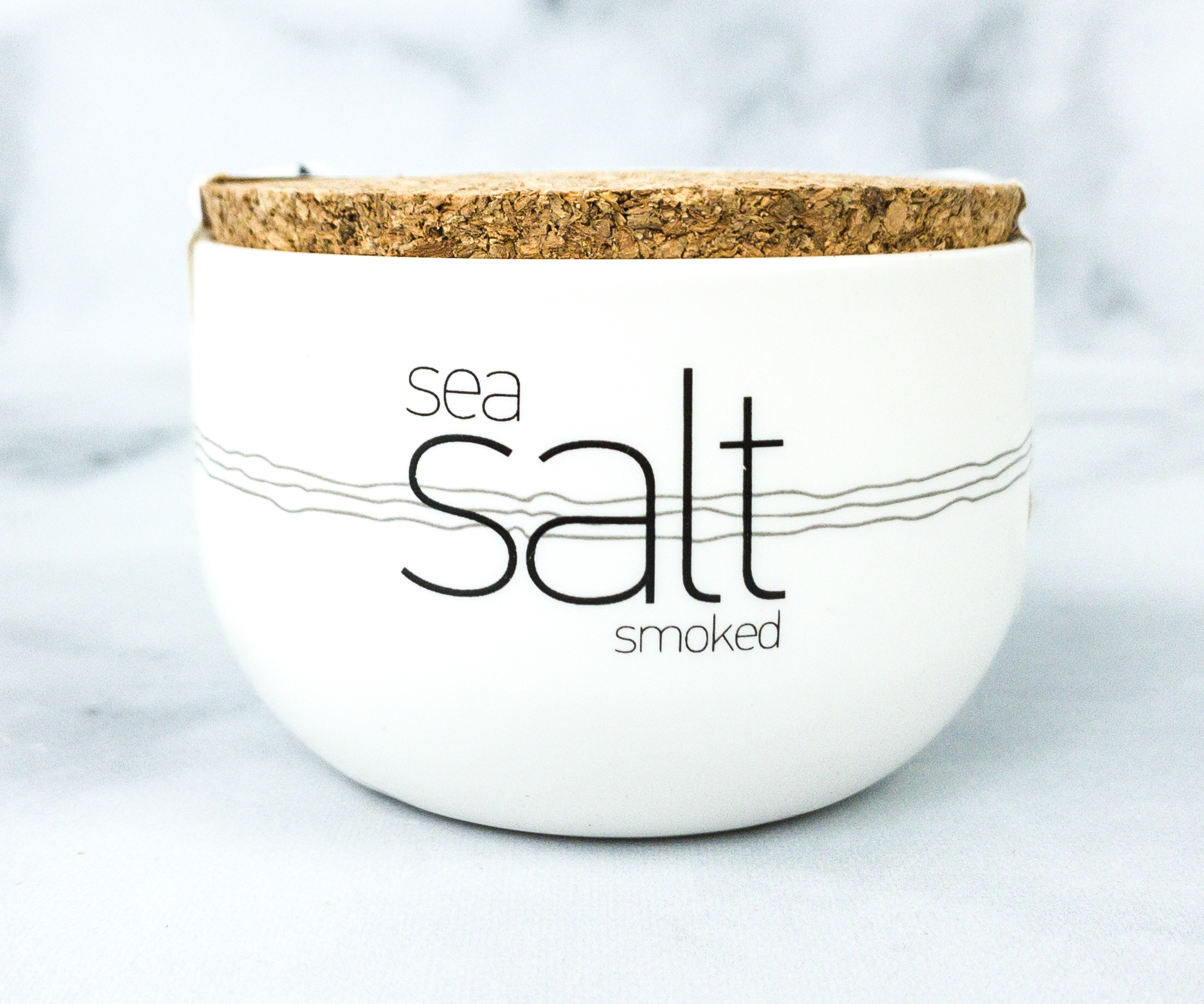 Neolea Hand Harvested Sea-Salt Smoked ($14.99) The smoked sea salt from Neolea came in sophisticated packaging, a white ceramic jar enclosed with a cork lid.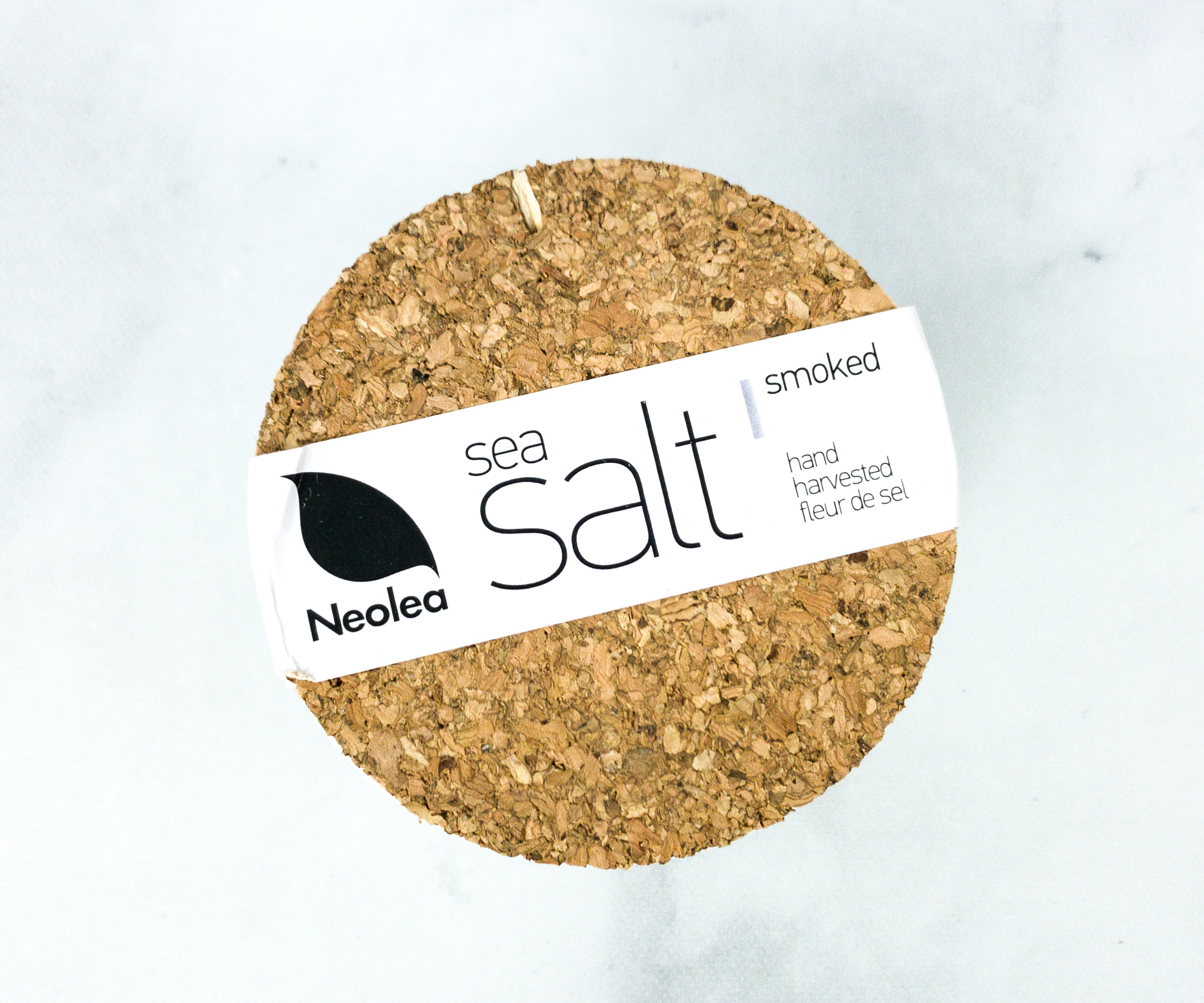 There's 3.5 oz of pure sea salt inside! These sea salts don't come from the traditional process where the seawater is evaporated. Instead, they harvest the salts from the rocks near the Greek seas, keeping the salt's pureness and nutritional minerals more intact and natural than ever.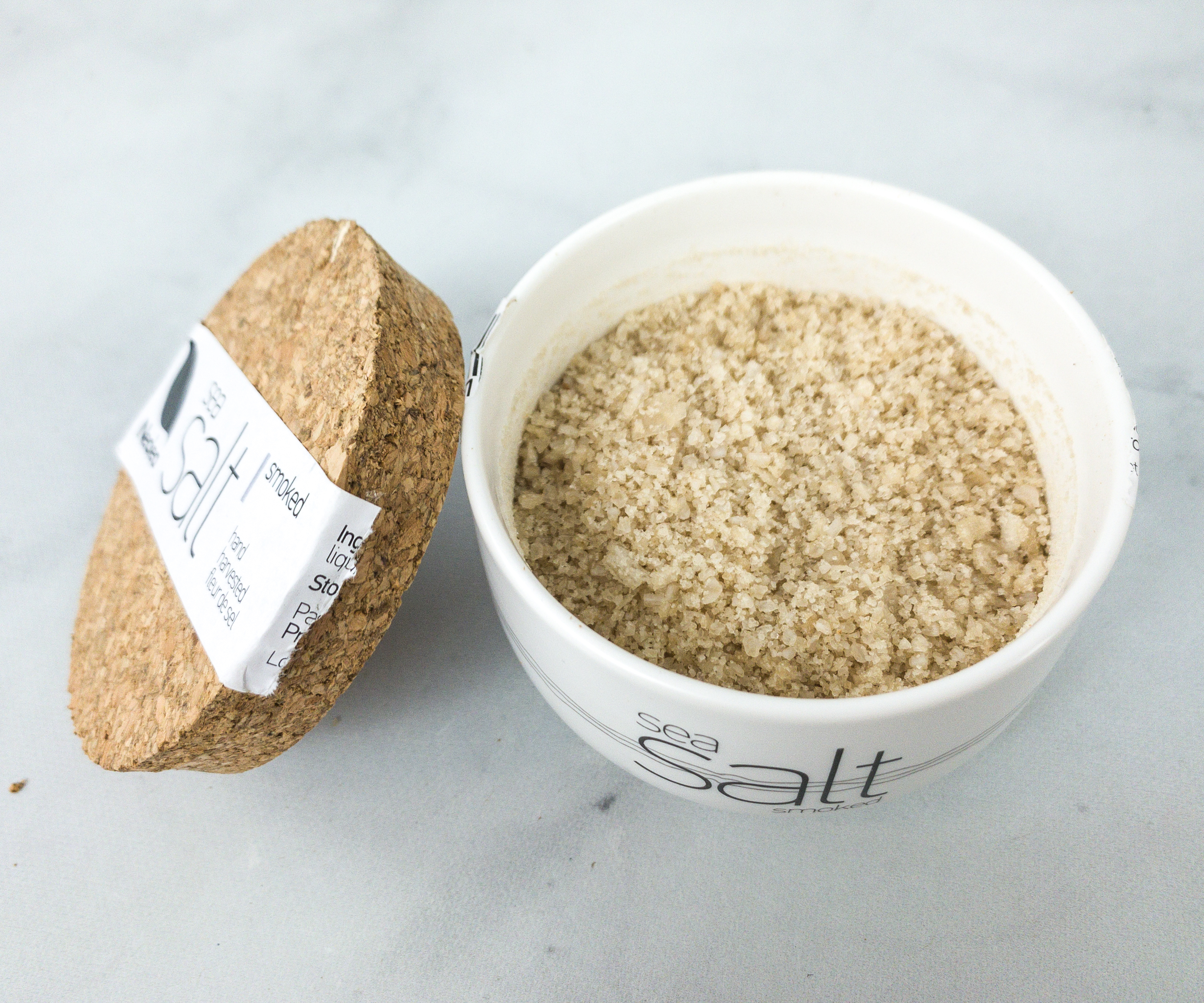 Smoked sea salt is a delicious gourmet ingredient that adds a gentle, smoky flavor to anything you sprinkle it on including meat, seafood, cooked vegetables, and even salads!
Packed with gourmet pantry staples, Ben To Table makes a great subscription for home cooks and anyone looking to level up their favorite dishes. This month's box includes 6 high-quality gourmet ingredients from Greece! I find most of them useful and interesting, and if I have to pick a favorite, it would be the smoked sea salt! It's a versatile ingredient and it's perfect for my steaks and chicken roasts. This is my very first box from this subscription and I'm quite satisfied because of the quality and variety of the staples I received, not to mention that they are made by artisans from overseas! I also think this box subscription would make an amazing gift for any foodie!
What do you think of this month's box?