The Barkery by WhiskTakers is a subscription that sends DIY dog treat kits! For $15.99, boxes include step by step recipes and pre-measured ingredients. Everything they send is organic and gluten-free. All you will need from home is 1 egg and some water, and in just a short amount of time, you'll have homemade treats for your dogs! Each kit yields about 30 treats and you can choose from chicken and beef flavors.
DEAL: Get 10% off your first purchase! Use coupon code HELLO10.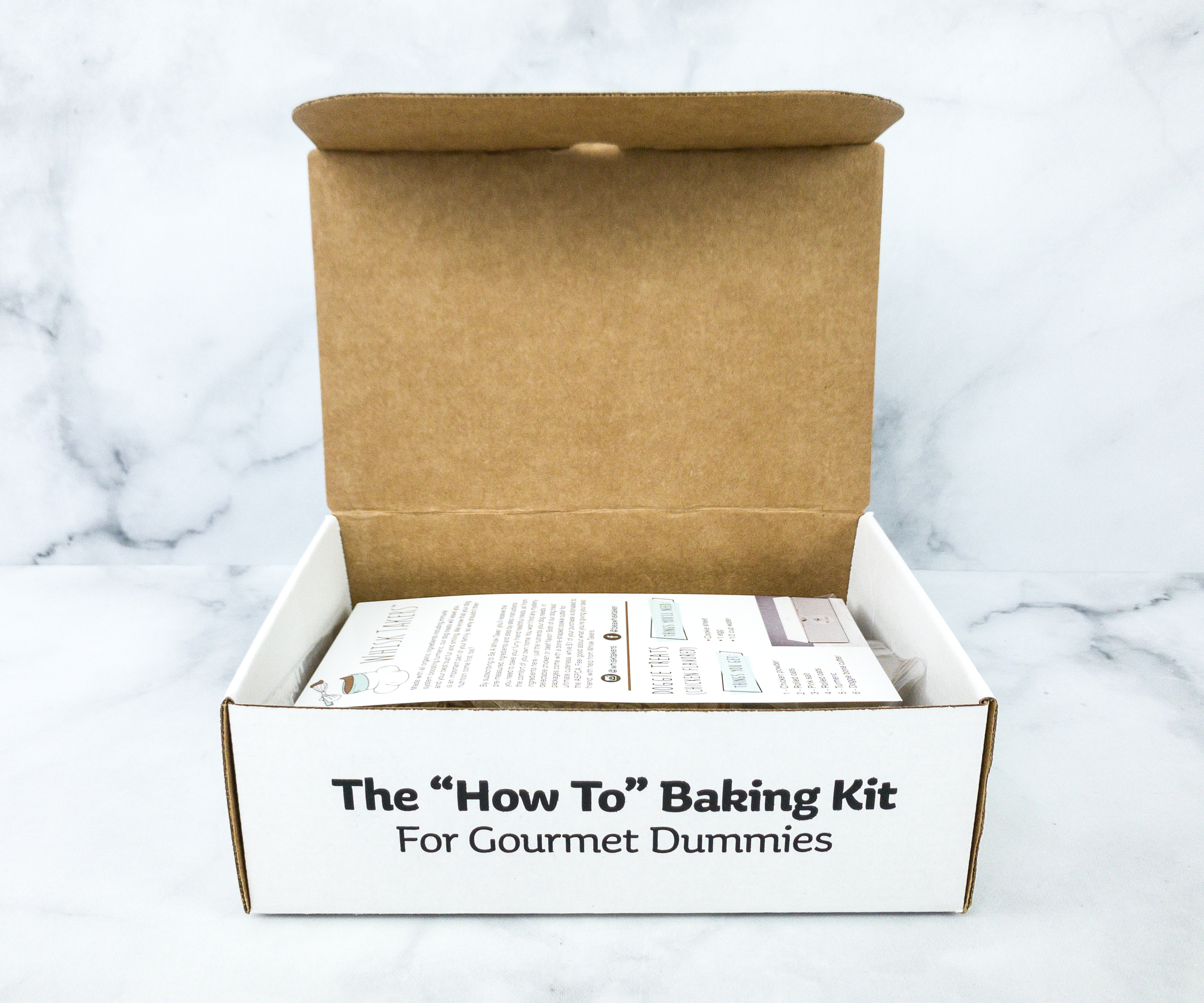 They call it The "How To" Baking Kit for Gourmet Dummies!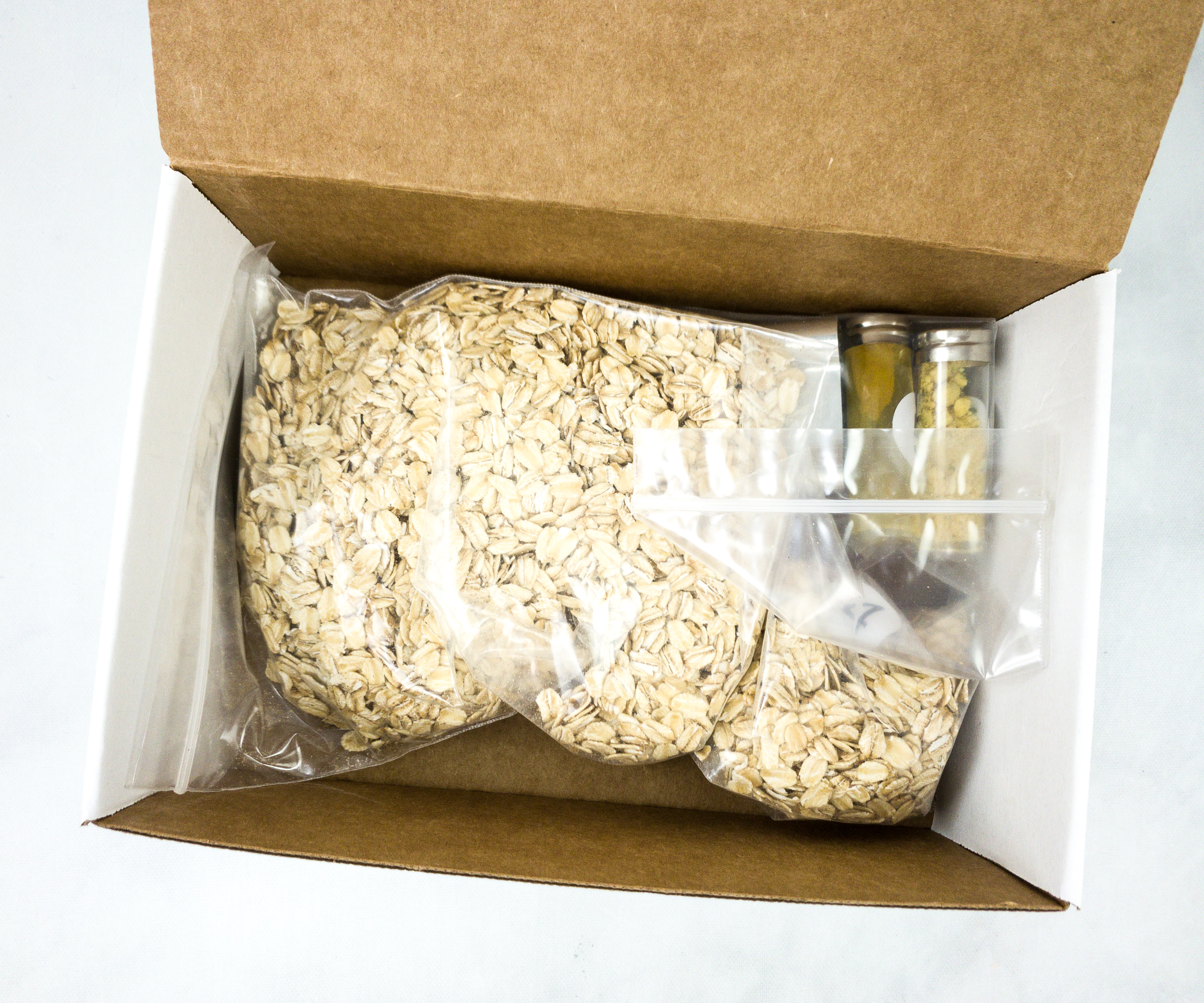 Some of the items are packed in resealable plastic pouches while others are in small canisters.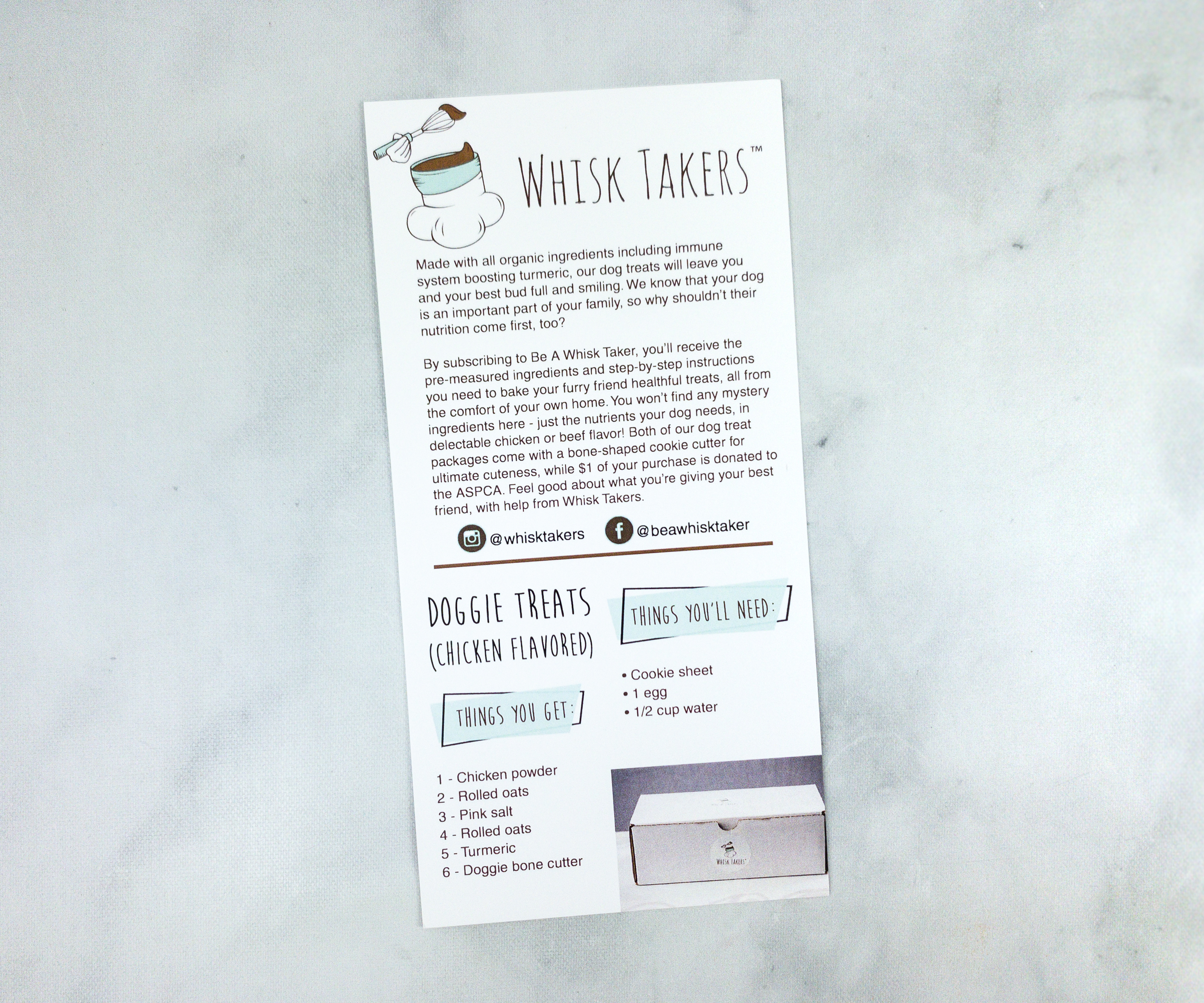 The box also includes an information card. There's a welcome note, plus a list of items in the box and the things you'll need from home.
At the back is the step-by-step instruction on how to bake the goodies for your dogs!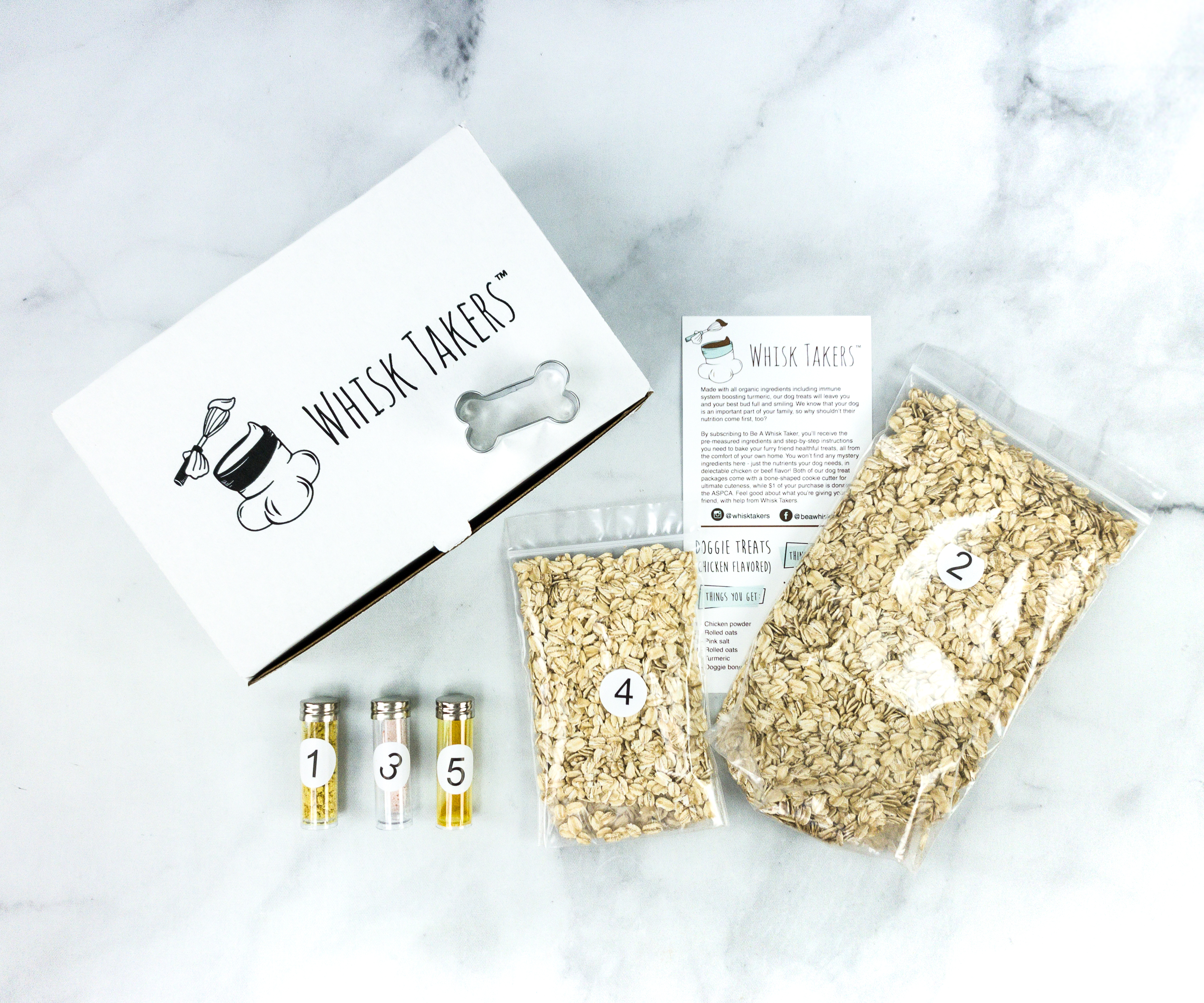 Everything in my box!
We have the chicken-flavored cookie kit!
Doggie Bone Cutter. This bone-shaped cutter will help make our dog cookies look good!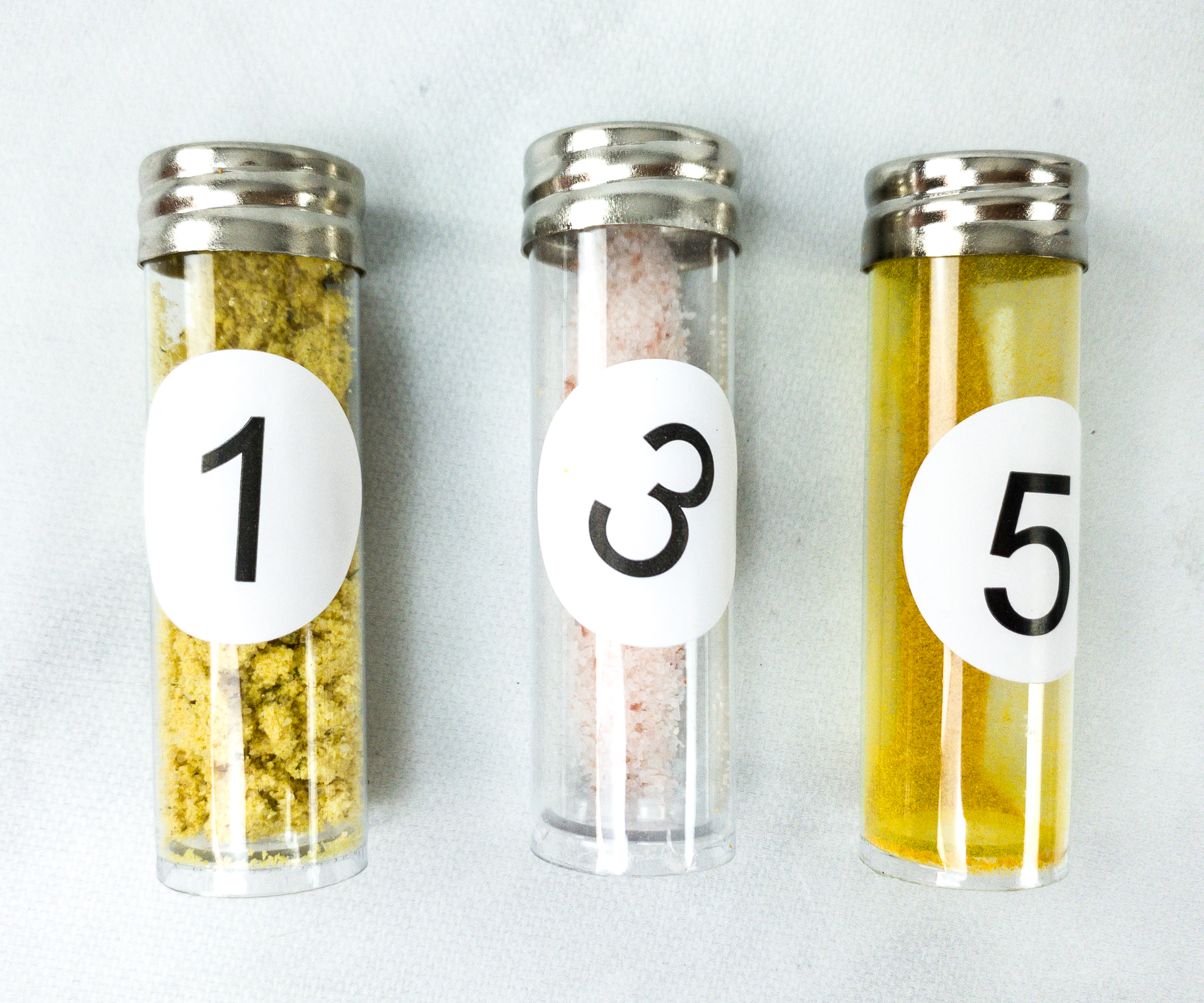 They labeled each ingredient with a corresponding number, which makes them easy to identify. Bottle #1 contains chicken powder, which is the key ingredient in making the cookies tasty. Bottle #3 is pink salt, and #5 is turmeric.
Pack #2 and #4 both contain rolled oats but different measurements.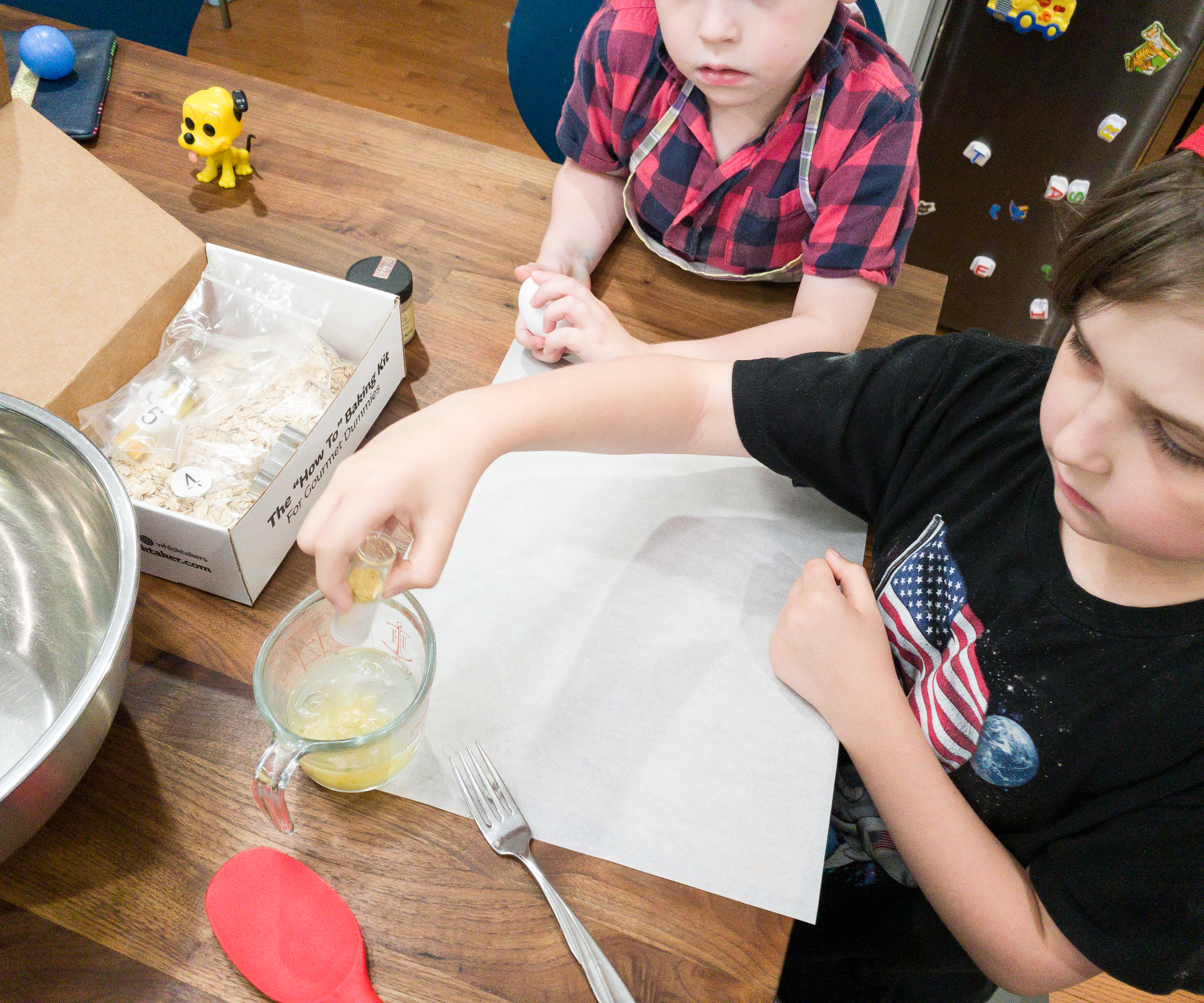 My kids took part in making the cookies for our pups! First, they prepared and organized the ingredients.
I preheated the oven and then made a broth using the chicken flavored powder and hot water. Meanwhile, my kids added the big bag of rolled oats, pink salt, and egg in a large mixing bowl.
My older son did a great job of mixing the ingredients with his hands!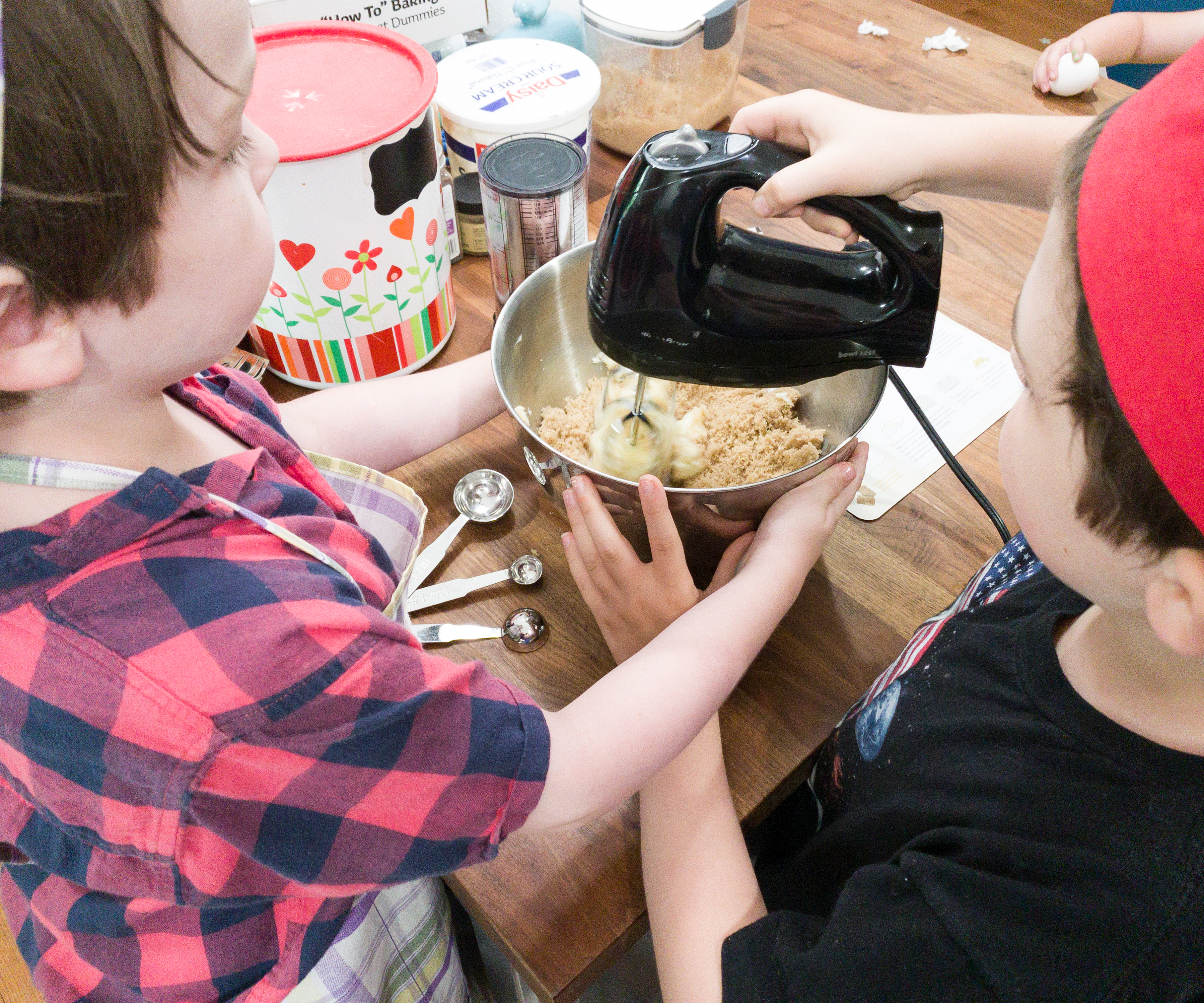 Later on, they switched to an electric hand mixer.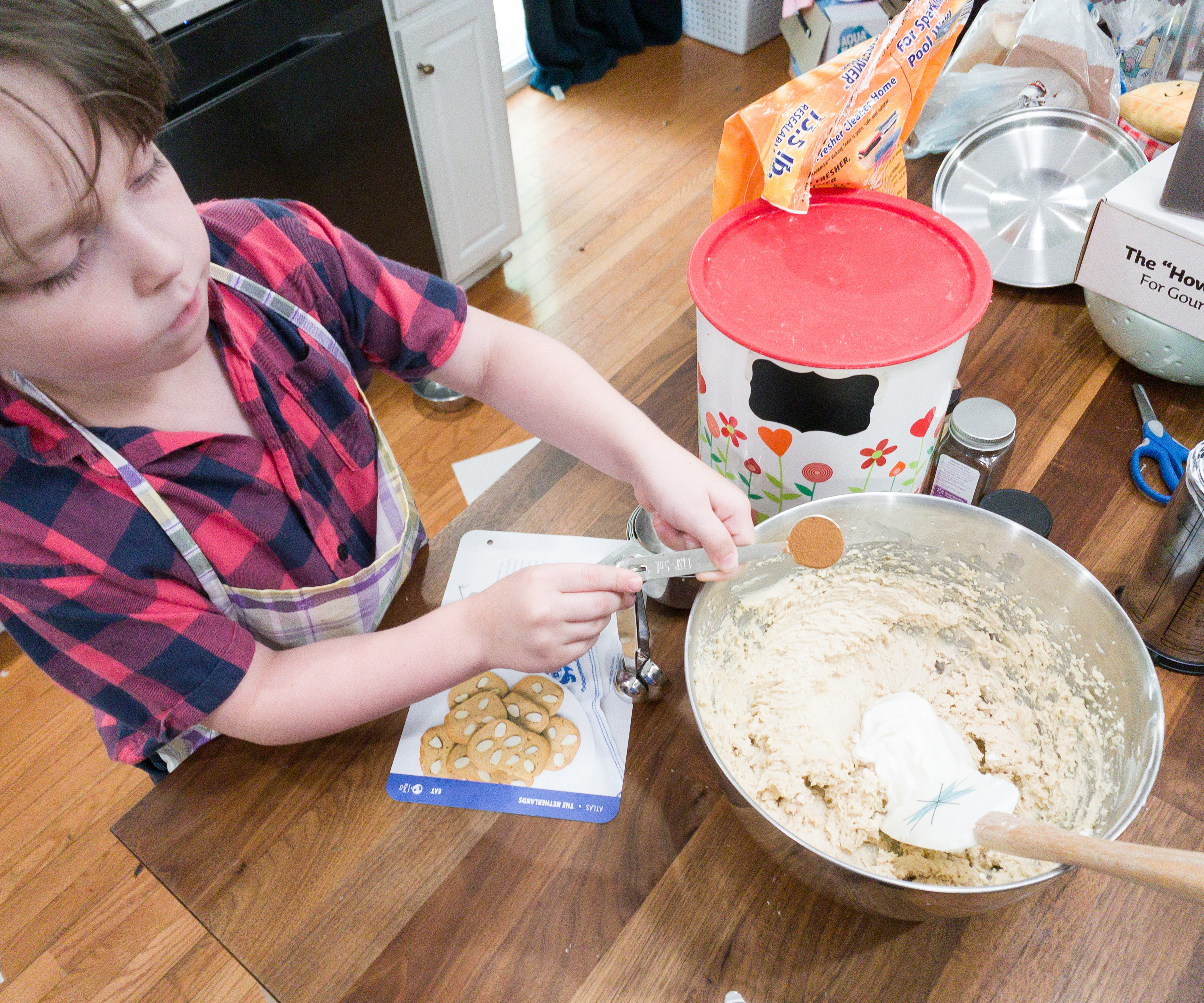 The next step is to add the broth and mix well. It should be followed by the smaller bag of rolled oats and then mixed thoroughly again.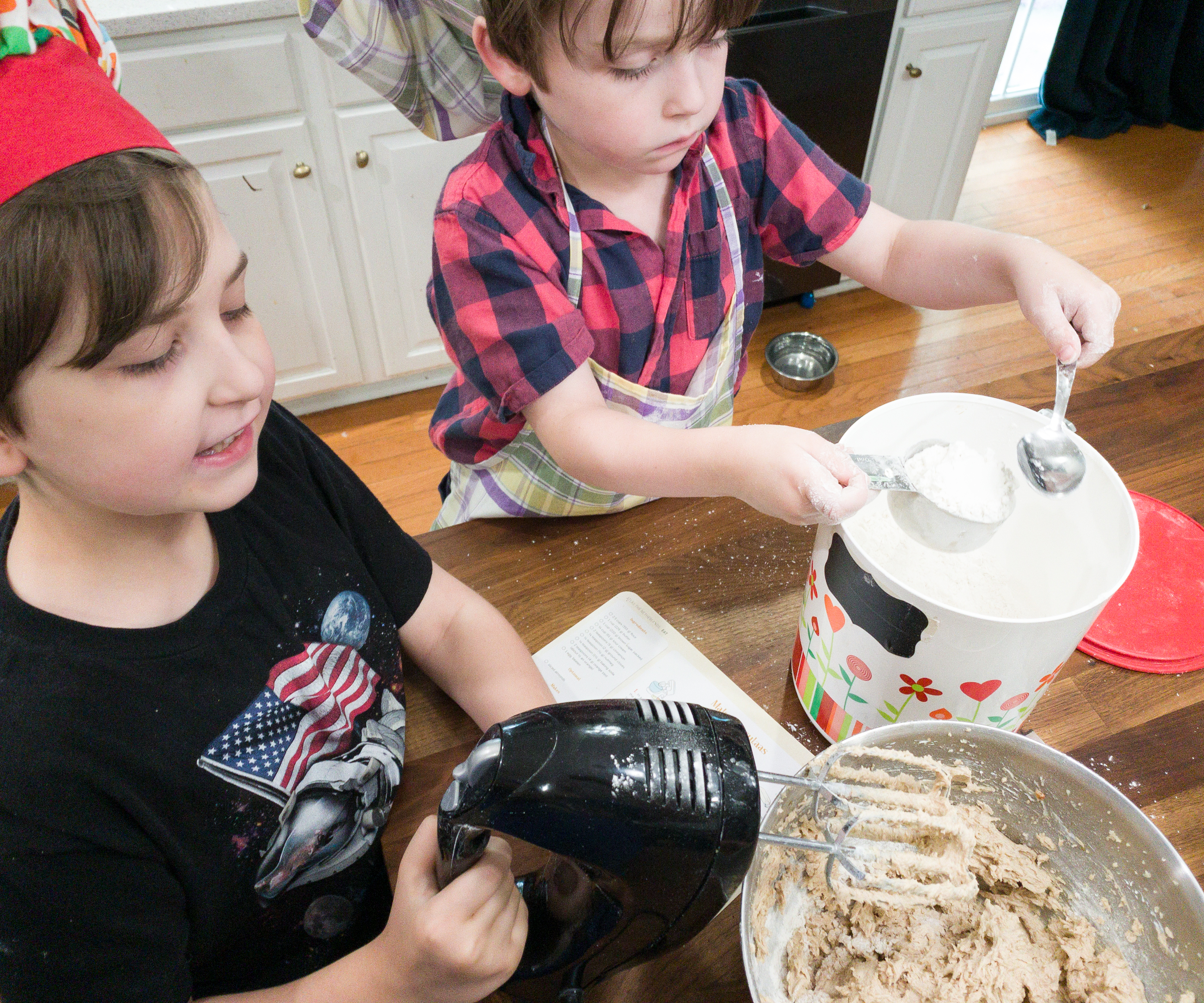 My kids enjoyed this activity so much!
After making sure that we mixed everything well, we kneaded the dough for 4 minutes and then let it sit for 3 minutes afterward. Once the dough was firm, my son used the cutter to form the bone cookies!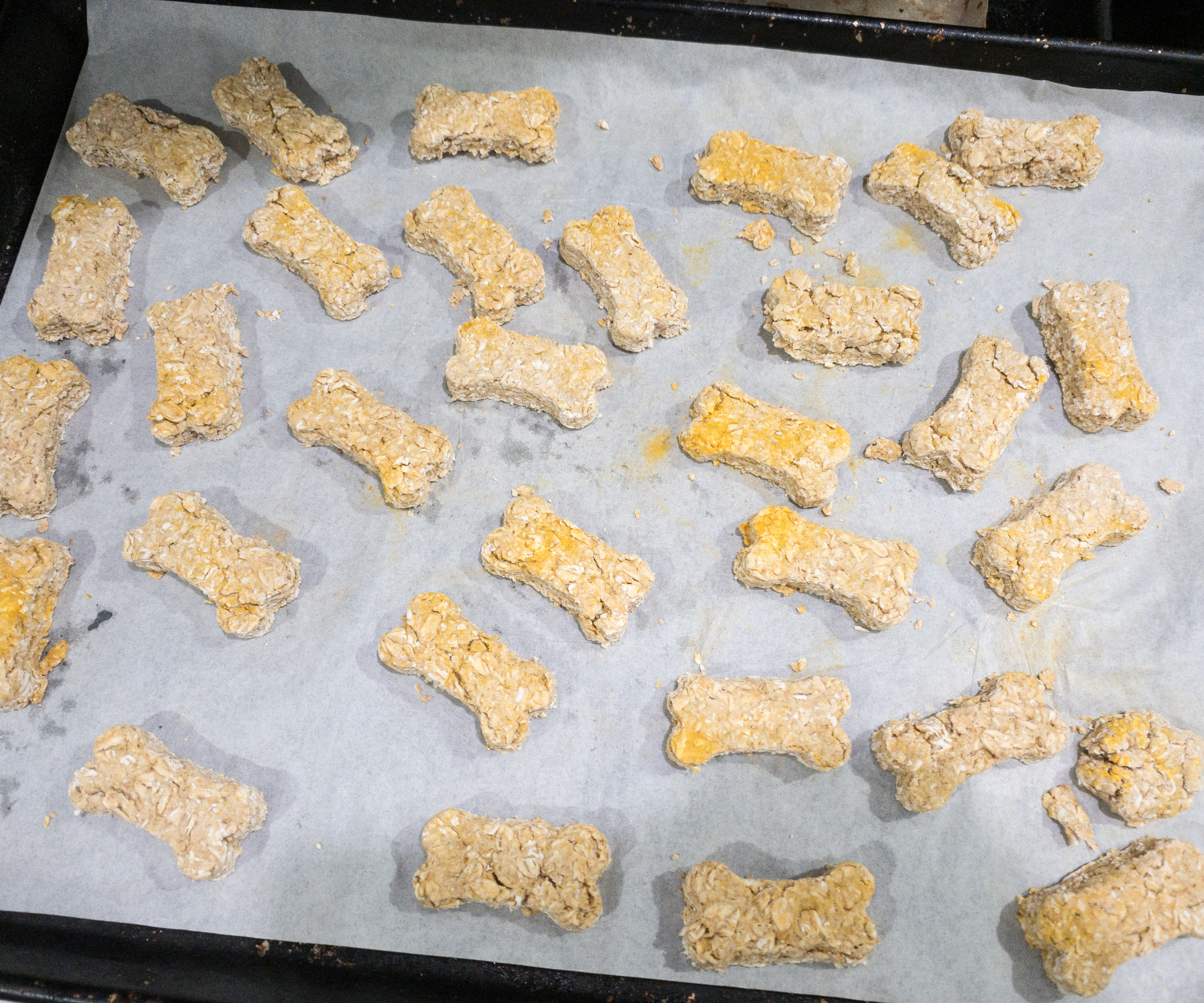 We also sprinkled turmeric on the cookies! Turmeric is great for dogs because they are anti-inflammatory, anti-bacterial, and anti-fungal.
They recommend rotating the treats after 10 minutes so they come out evenly cooked. After 20 minutes in the oven, the dog treats are done!
The cookies look good and smell good!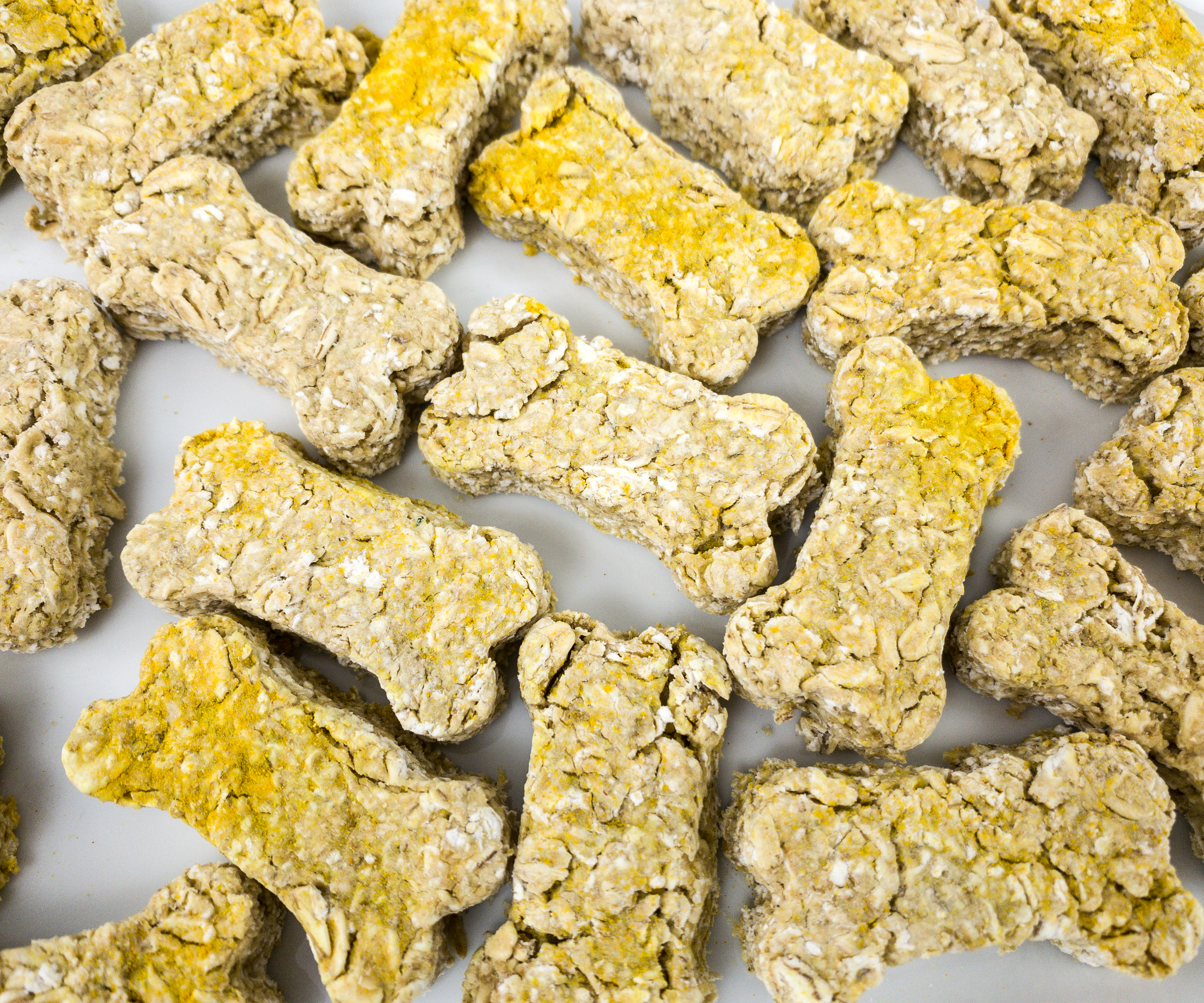 Here's a closer look at the chicken-flavored cookies for our dogs!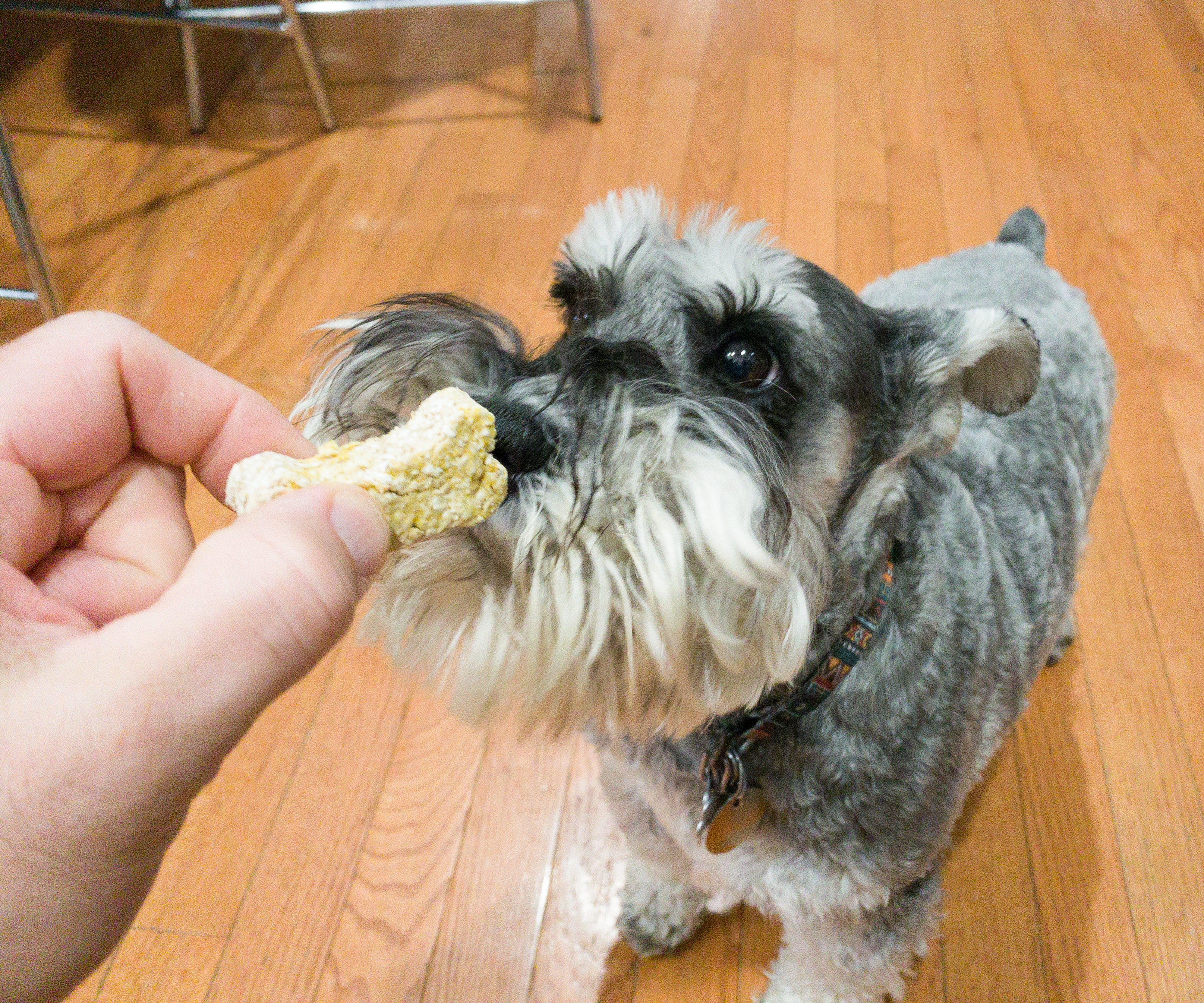 Dean was excited to have a taste of our DIY cookies!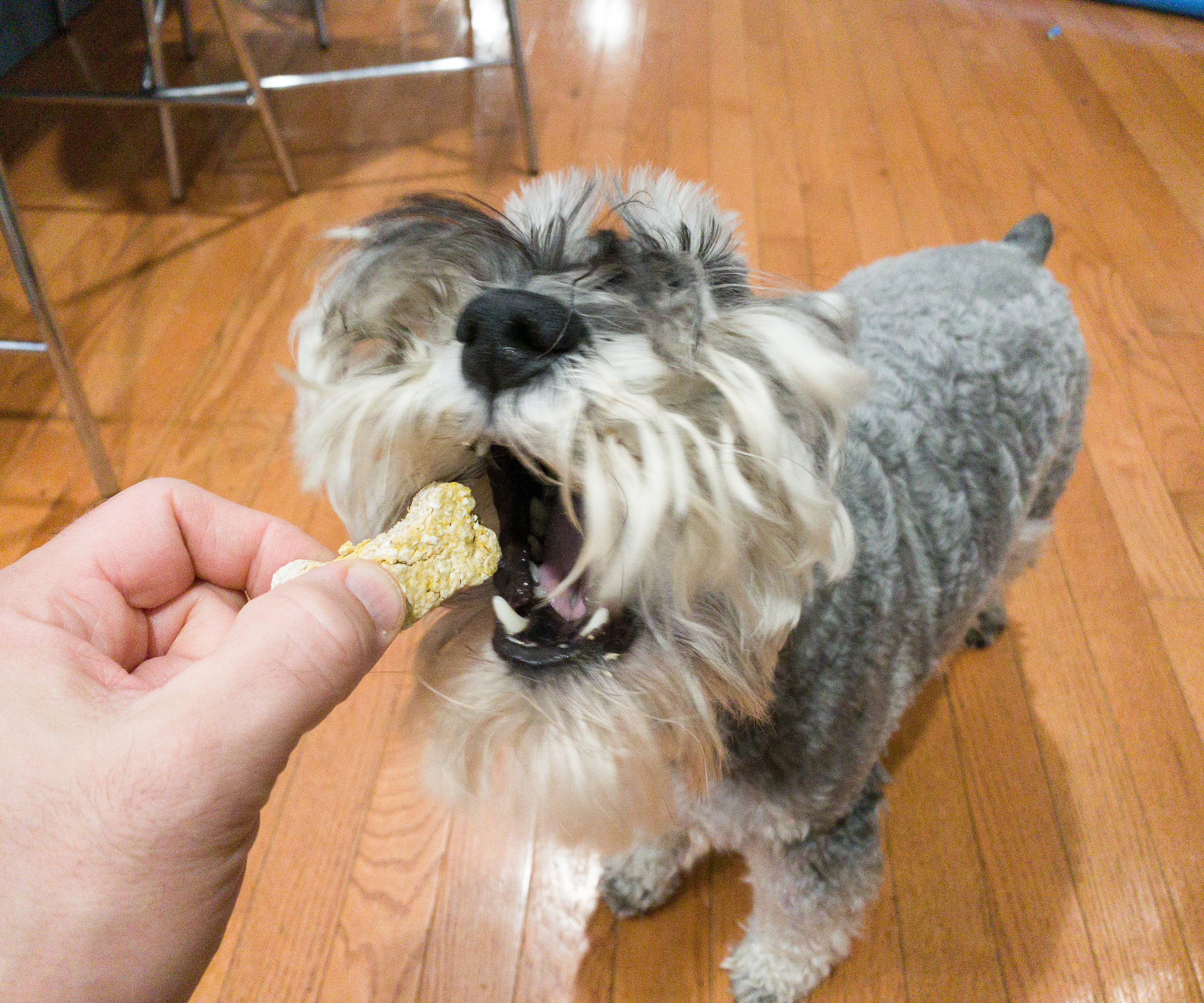 He chomped on it and then asked for more after. He definitely liked it!
We never thought making delicious cookie treats for our dogs would be this fun! Barkery really made it easy for us because most of the ingredients are provided and we only needed an egg and some water from home. The instructions were also clear and well-detailed, even my kids find them easy to follow! I also love how this became a family bonding activity for us. Lastly, the final product was thoroughly enjoyed by the other members of our family, which are our pups! Seeing how everyone had a great experience, I can say that our first DIY kit from Barkery is a successful one!
What do you think of the Barkery by WhiskTakers box?