Allure Beauty Box is a monthly beauty subscription service that sends 5 deluxe sized product samples with a value of at least $50 and is curated by the editors of Allure Magazine, who choose and test the products themselves. It's $15 a month and if you sign up for a year-long subscription you will pay for 11 boxes and get 1 box for free.
NOTE: Big changes are coming to Allure, including a price change. Read all about it here! This is your LAST SHOT to subscribe (or upgrade!) to an annual subscription and get the current annual price of $165 – that's $13.50 per box!
DEAL: Sign up for the Allure Beauty Box and receive a free bonus gift!
First look!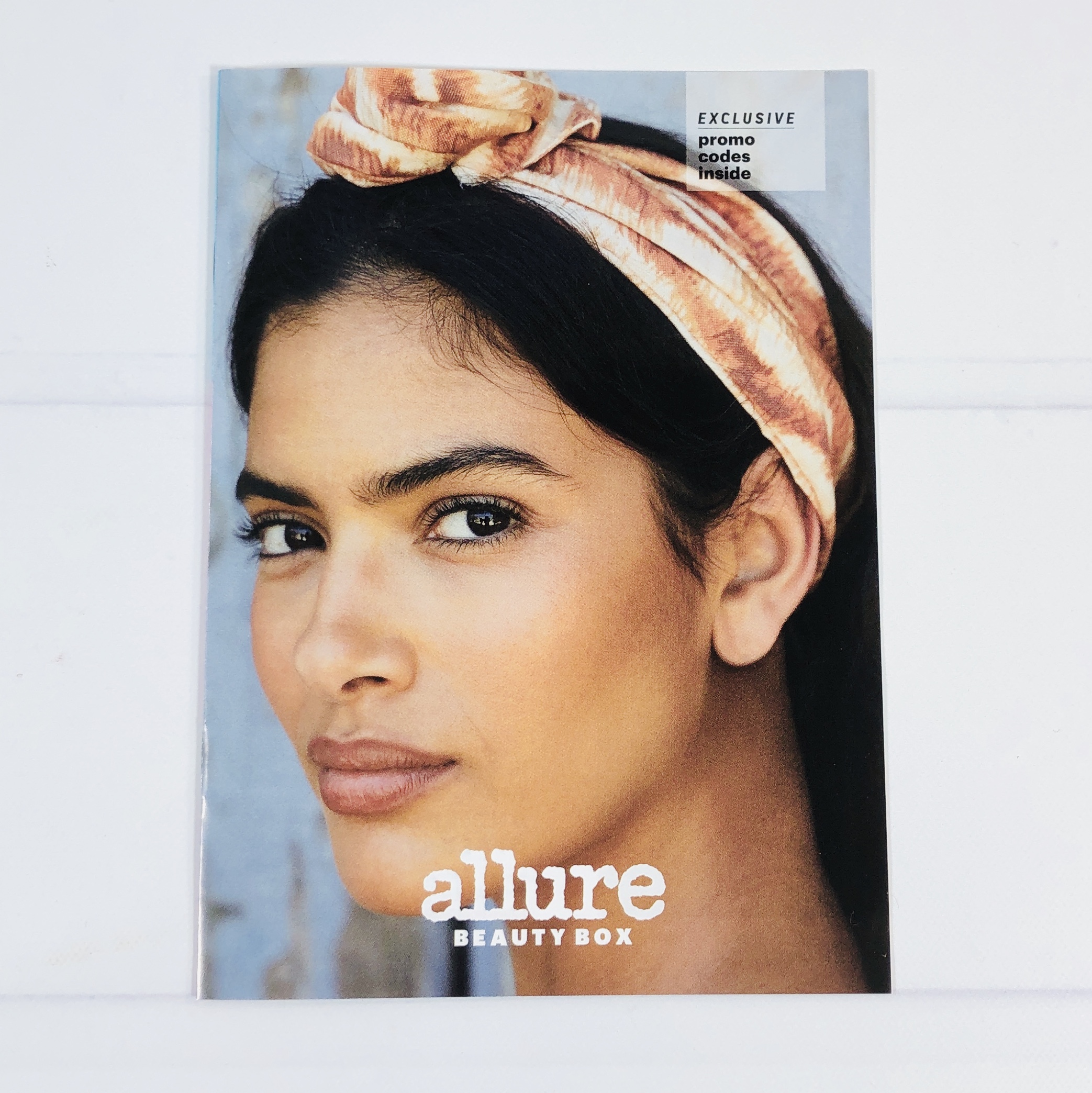 Allure is a magazine so they produce a mini-magazine with all the featured items in the box.
The magazine lists each product, the MSRP of the full-sized product, and where you can find more. Plus, you can find some discount codes for a future purchase.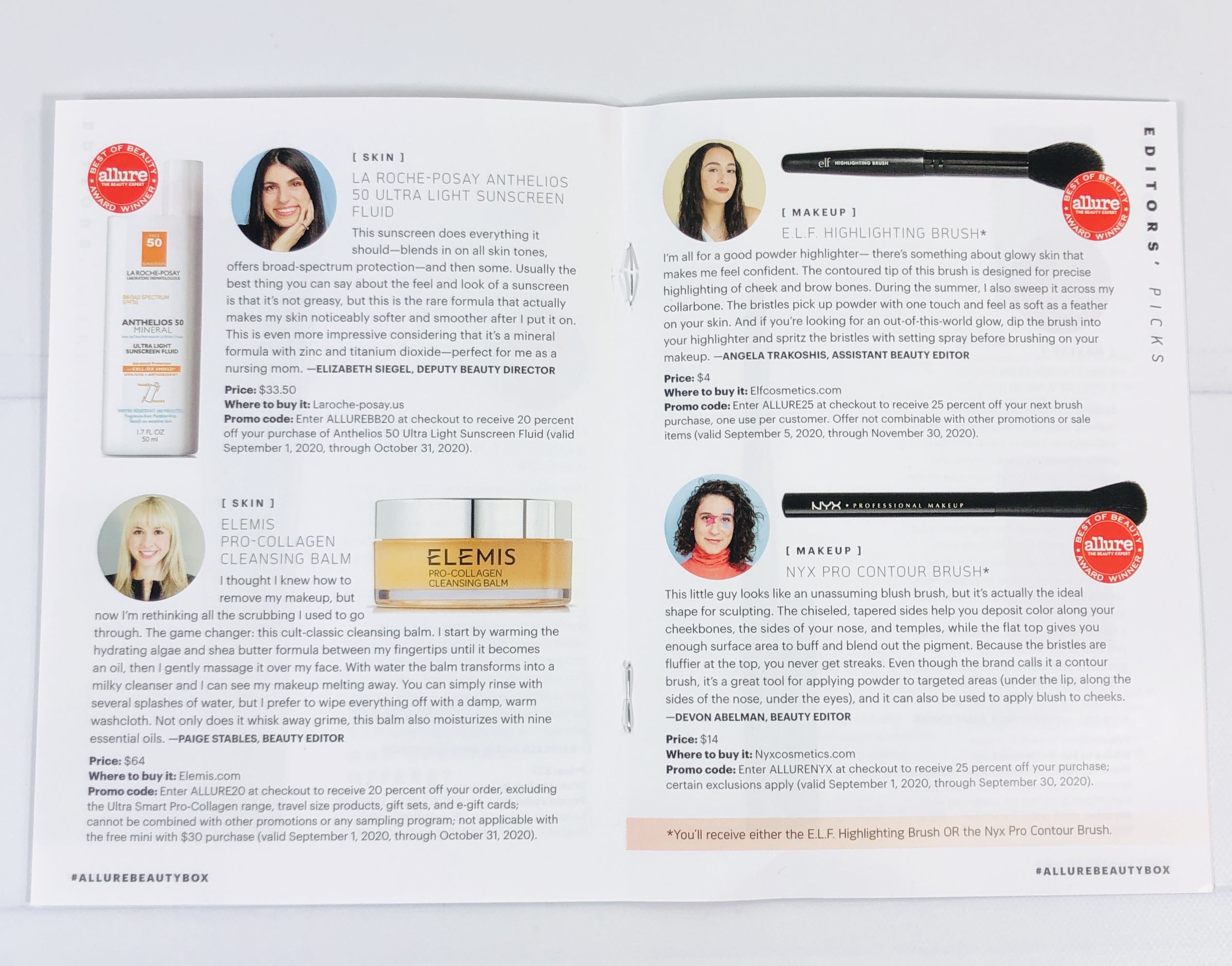 NOTE: Allure sometimes sends several box versions so your mini-magazine and products (and value) may differ from mine. This month, readers will receive one of the brushes shown and one of the sheet masks shown below.
I appreciate that the editors let us know what they thought of each product.
The back had an ad and an item from this brand is in the box as a bonus!
Some of the items came in individual boxes.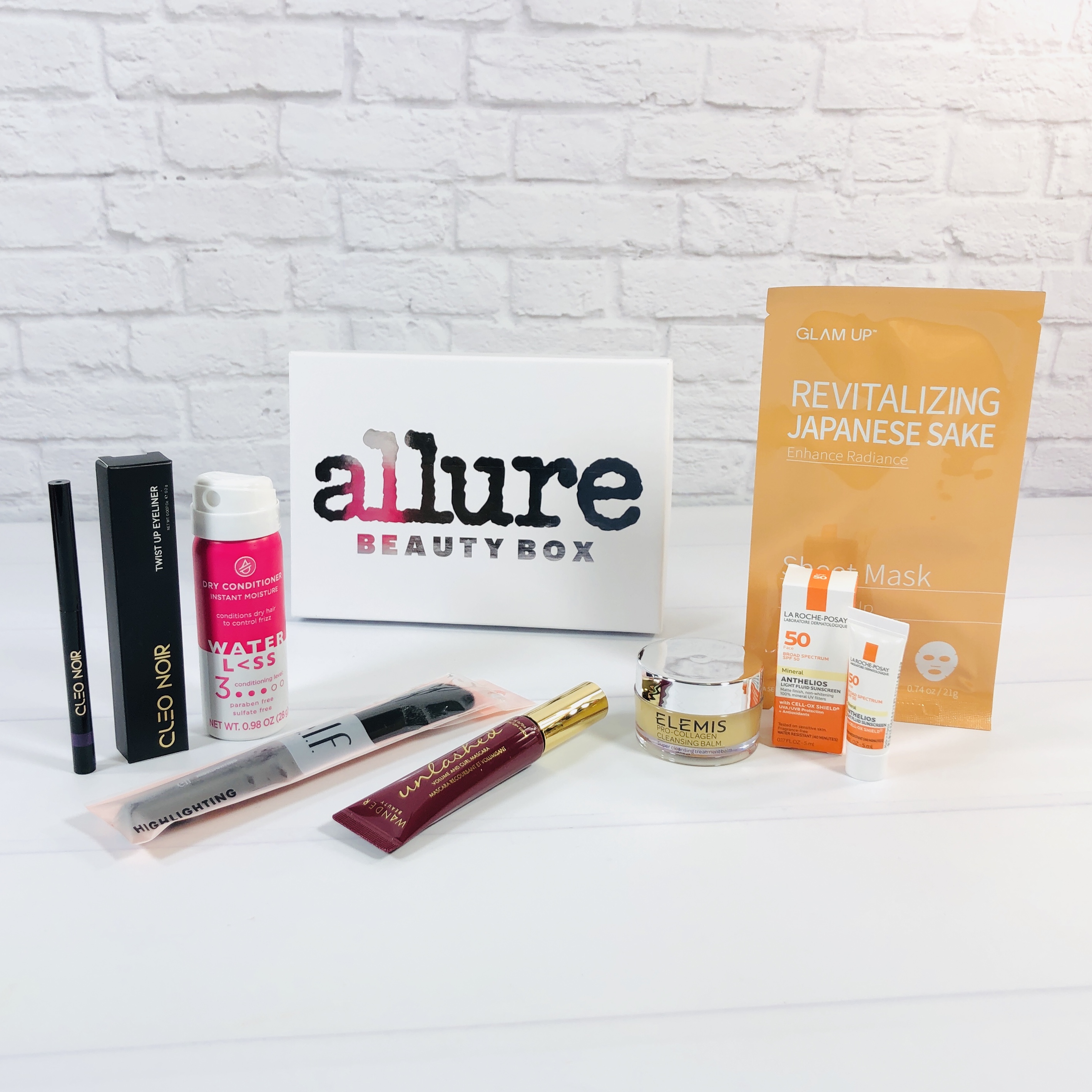 Everything in my box! I received 7 items in my September box.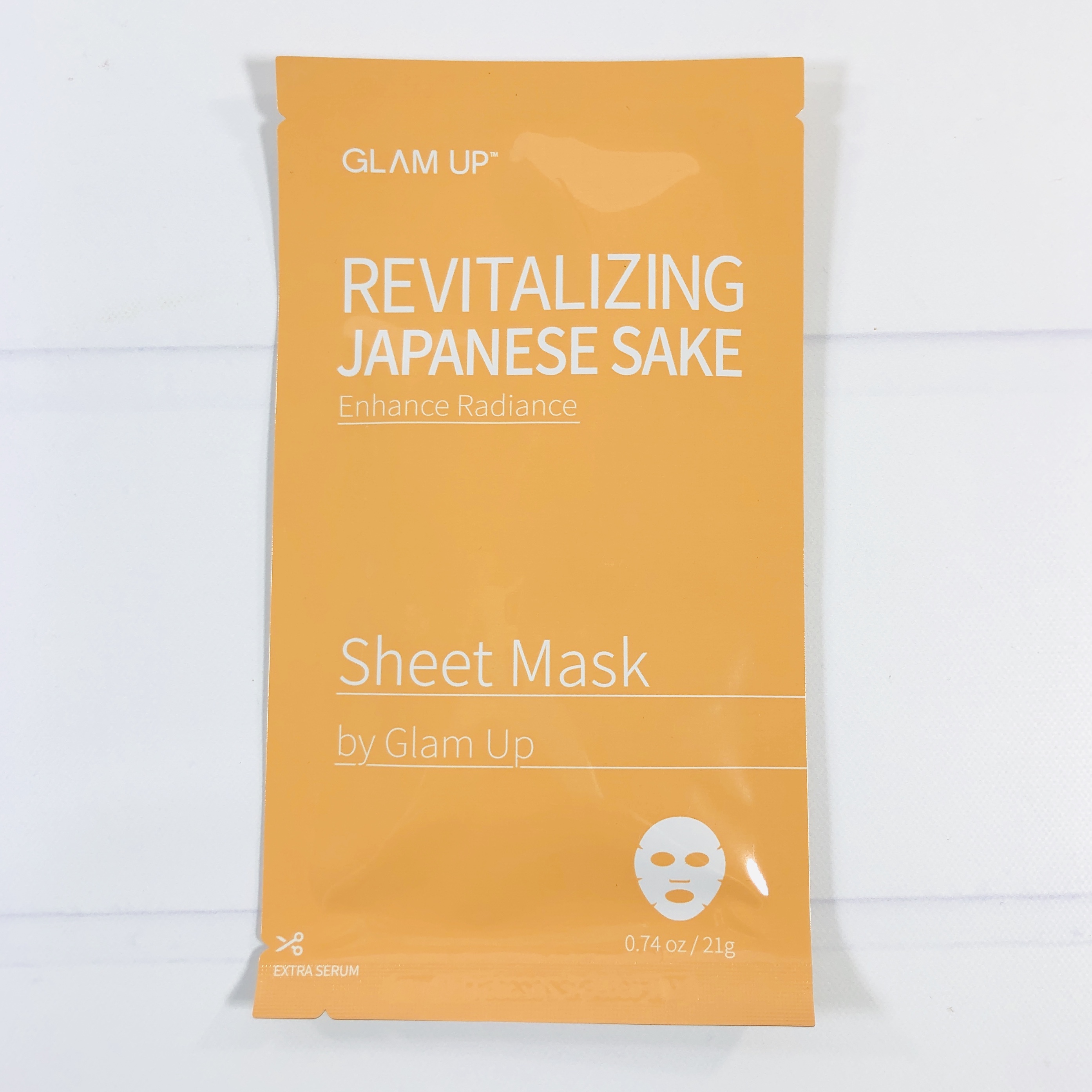 Glam Up Revitalizing Japanese Sake Single Sheet Mask ($1) Subscribers will receive either this sheet mask or a soothing aloe version.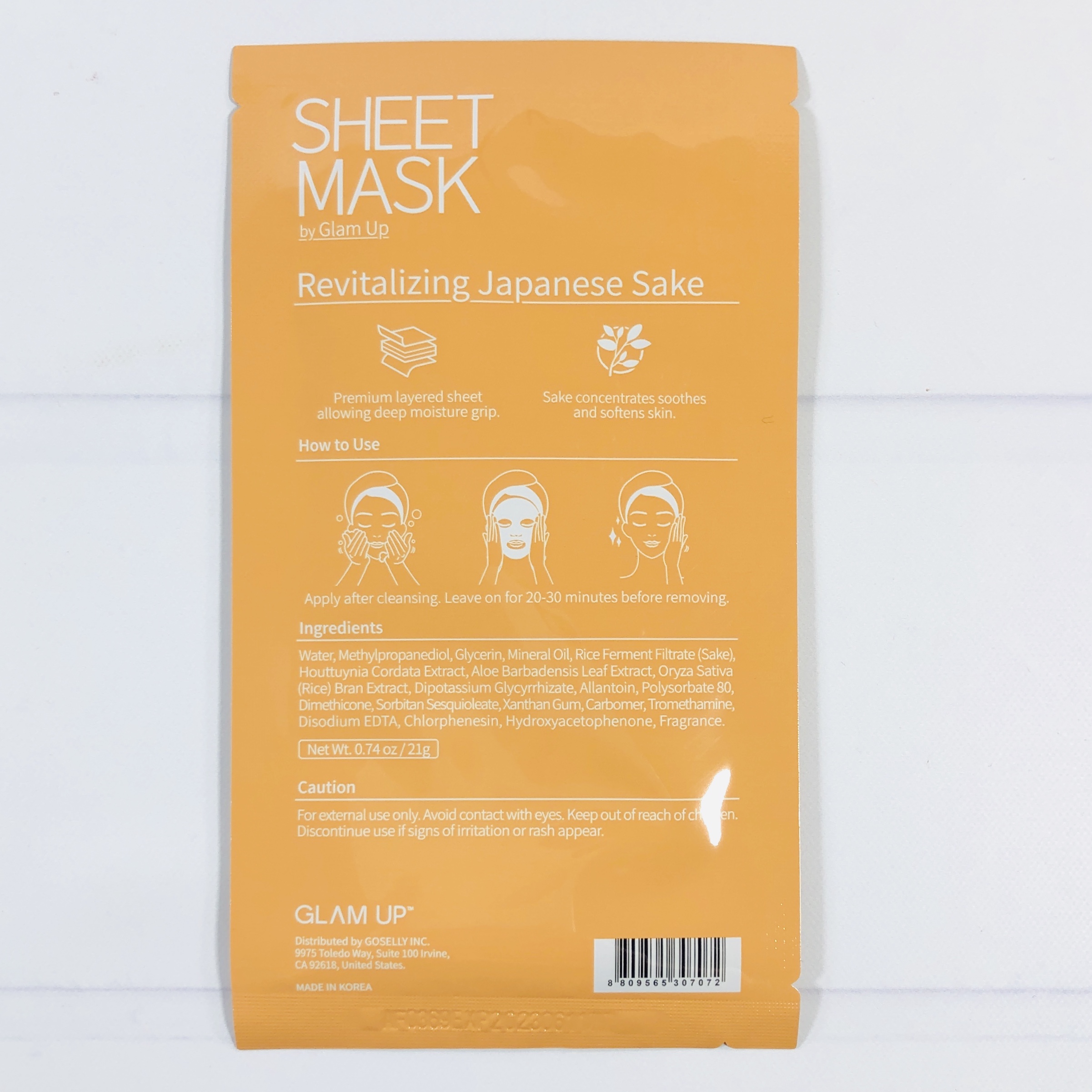 Some of the first few ingredients are mineral oil, sake, and aloe. Place the mask on a clean face and leave it there for 20-30 minutes. Remove the mask and pat any remaining essence into skin. You can cut off the corner of the pack to reveal extra serum if needed!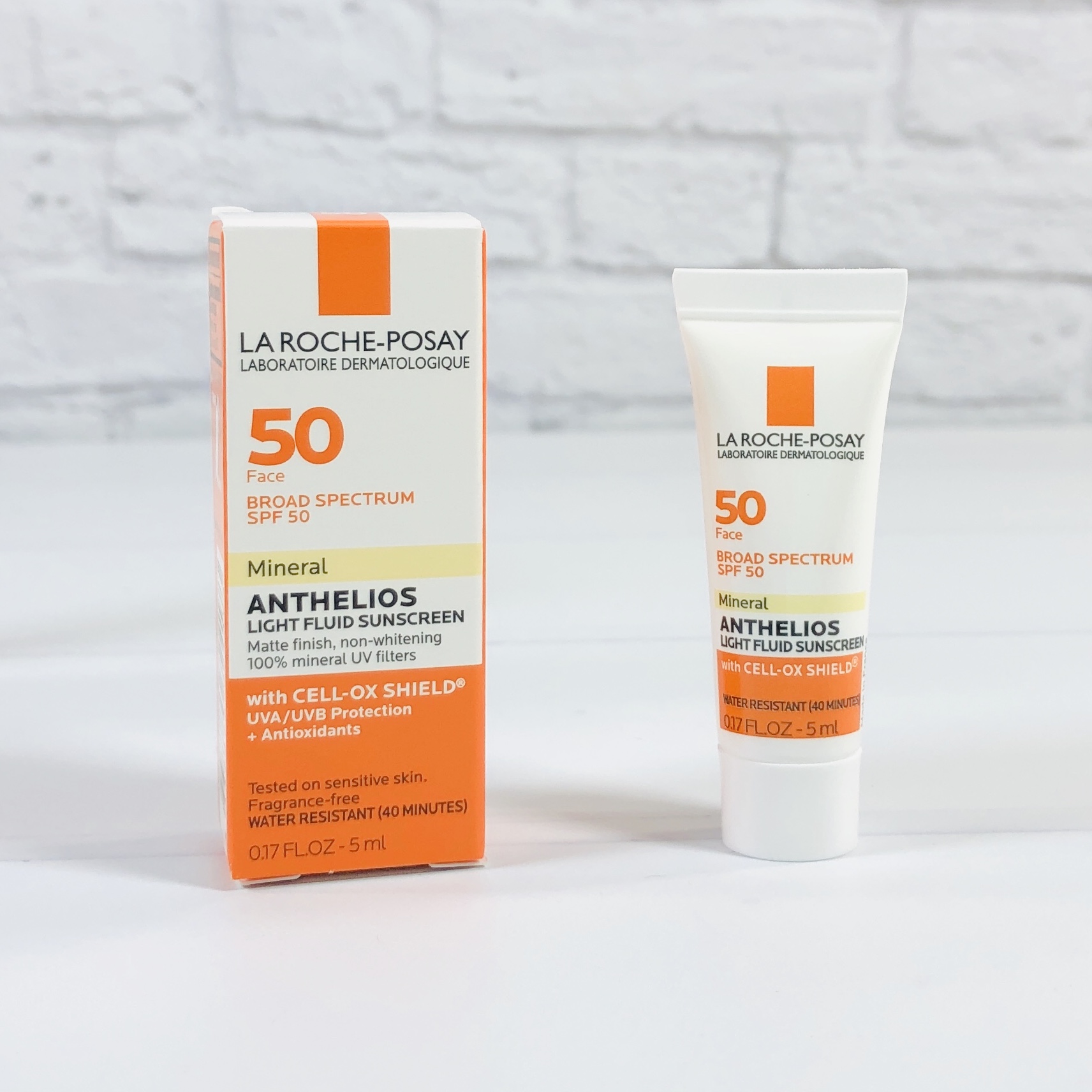 La Roche-Posay Anthelios 50 Mineral Ultra Light Sunscreen Fluid ($1.24) I wear sunscreen every day and thought this sounded like a good version to try. It was more watery than I thought it would be but it seemed to disappear into my face (my skin color is "light") and wasn't greasy – it felt a bit like a primer. I wore makeup over top and was pretty happy with it. It didn't bother my sensitive skin and didn't really have a scent.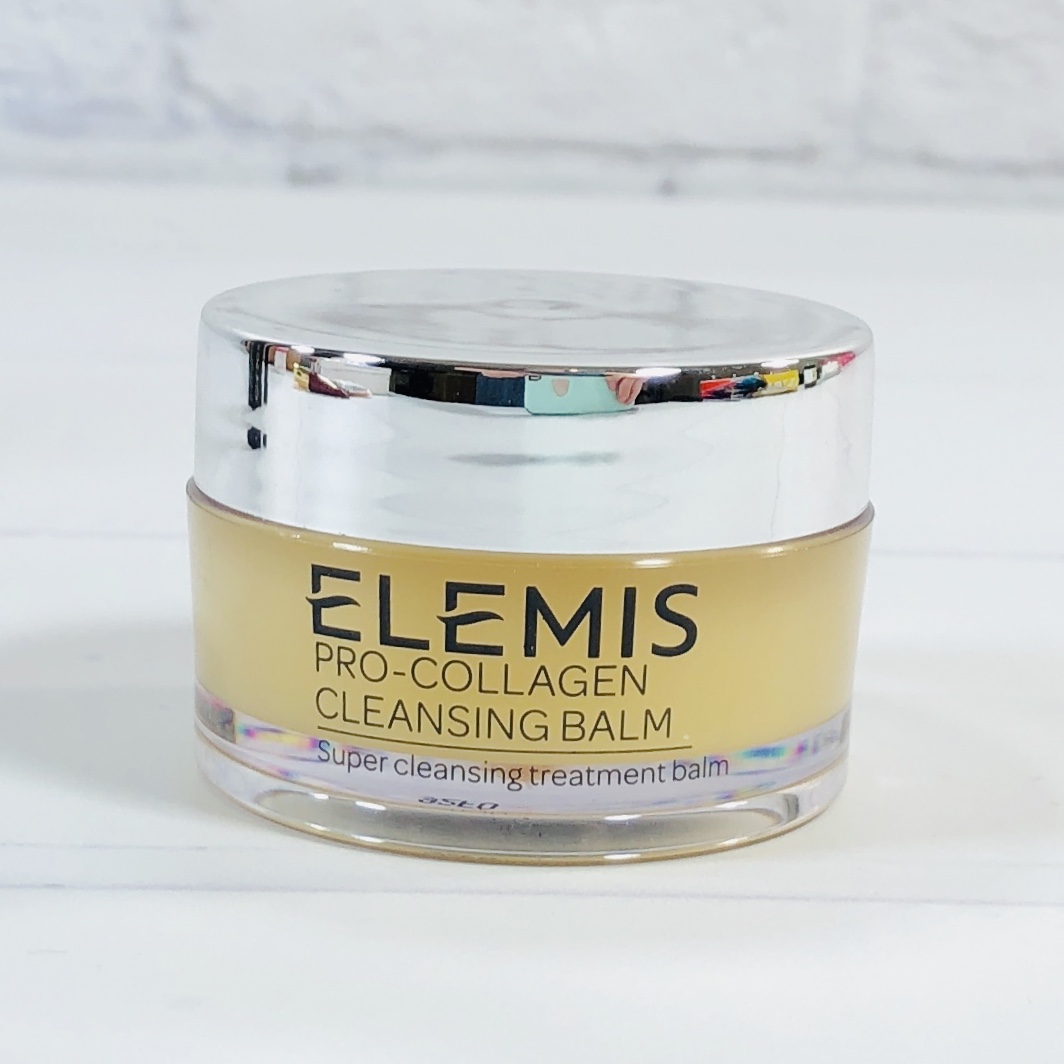 Elemis Pro-Collagen Cleansing Balm ($14) I love cleansing balms, especially those that melt away as soon as water is added.
I used a blob and rubbed it all over my face (but not my eyes) and it felt like butter. The scent is very strong, somewhat herbal, and I was shocked to see it was from perfume, since it has so many essential oils too. I added water and it turned milky and easily washed off with a damp washcloth. I went over it with a second cleanser to remove any traces of balm and makeup.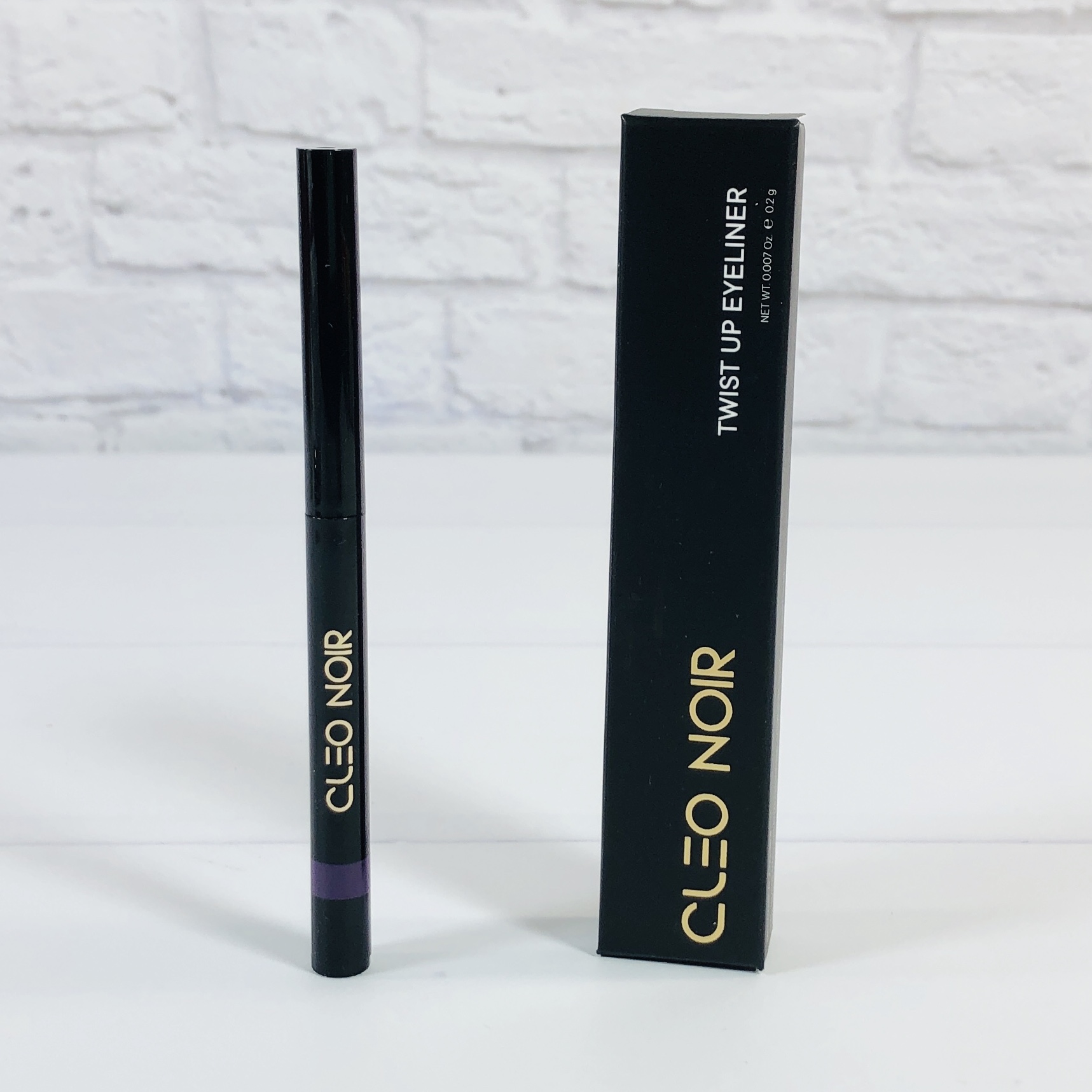 Cleo Noir Twist Up Eyeliner in Purple ($18) I have never heard of this brand before but according to the one picture on their Instagram page, they just launched!
The brand is cruelty-free and I was happy to see a purple eyeliner! My eyes are hazel and purple is supposed to help the green color pop.
Sadly, the formula and color payoff were not there. I couldn't even get it to line my eyes and actually show up. When I went to wipe off my swatch it came off immediately with no effort at all. I was really excited for this but sadly it doesn't seem to be high quality.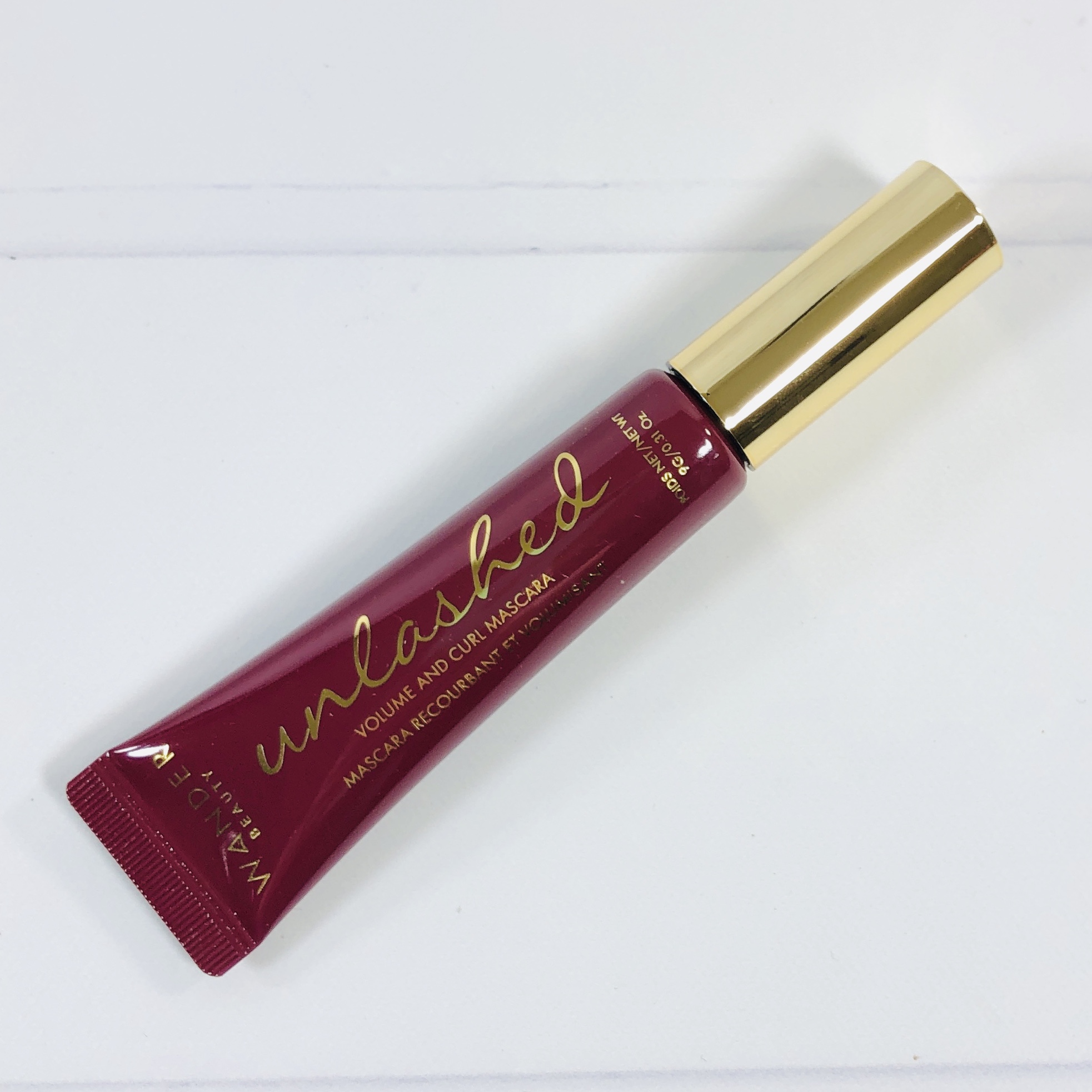 Wander Beauty Unlashed Volume & Curl Mascara ($24) Yay for a full sized mascara! My supplies were running low so I was excited to get this, and I like the soft-sided container.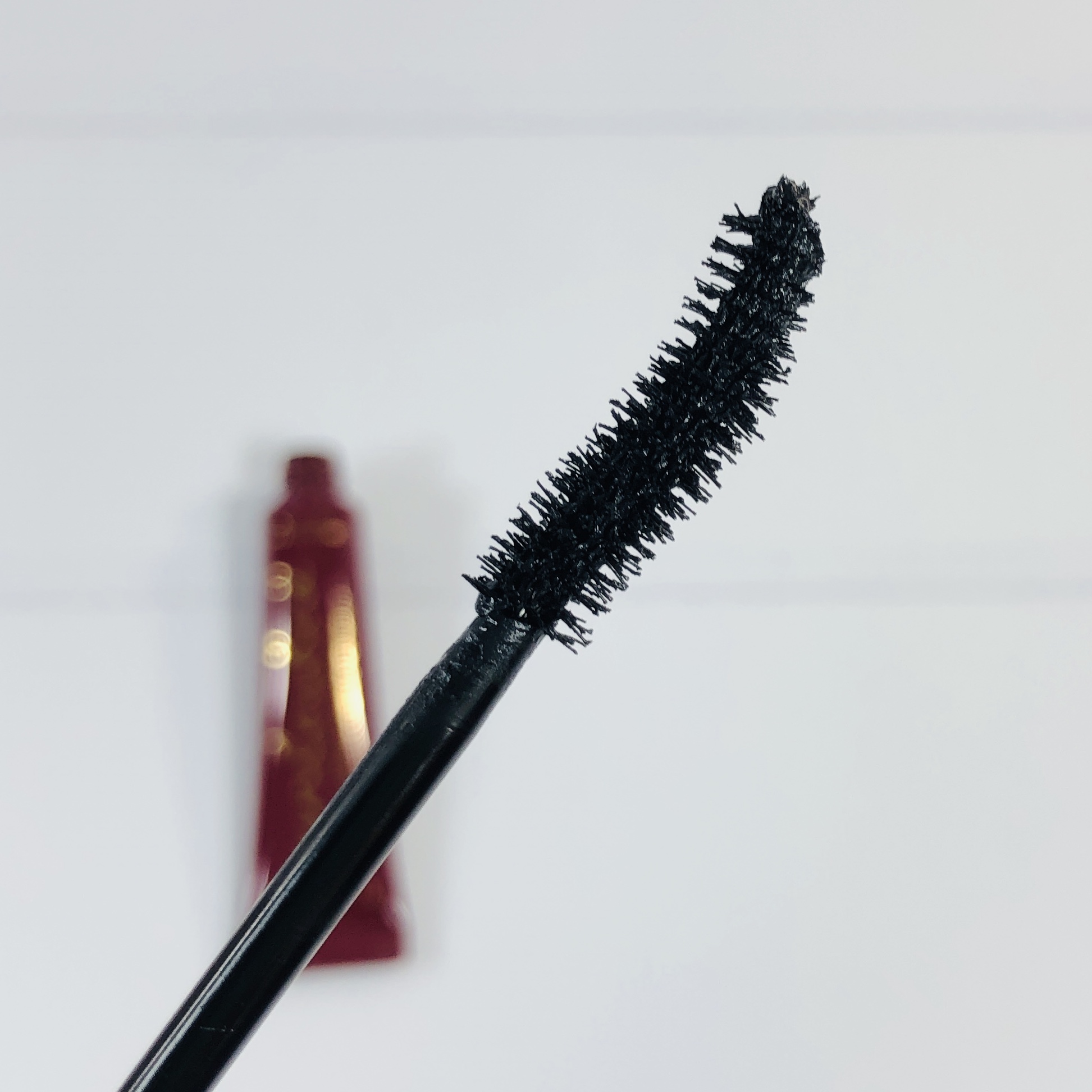 The wand is curved and the formula is supposed to volumize, lengthen, and curl. I have short lashes and didn't get much of those benefits but hey, it made me look like I actually have lashes so it's a win!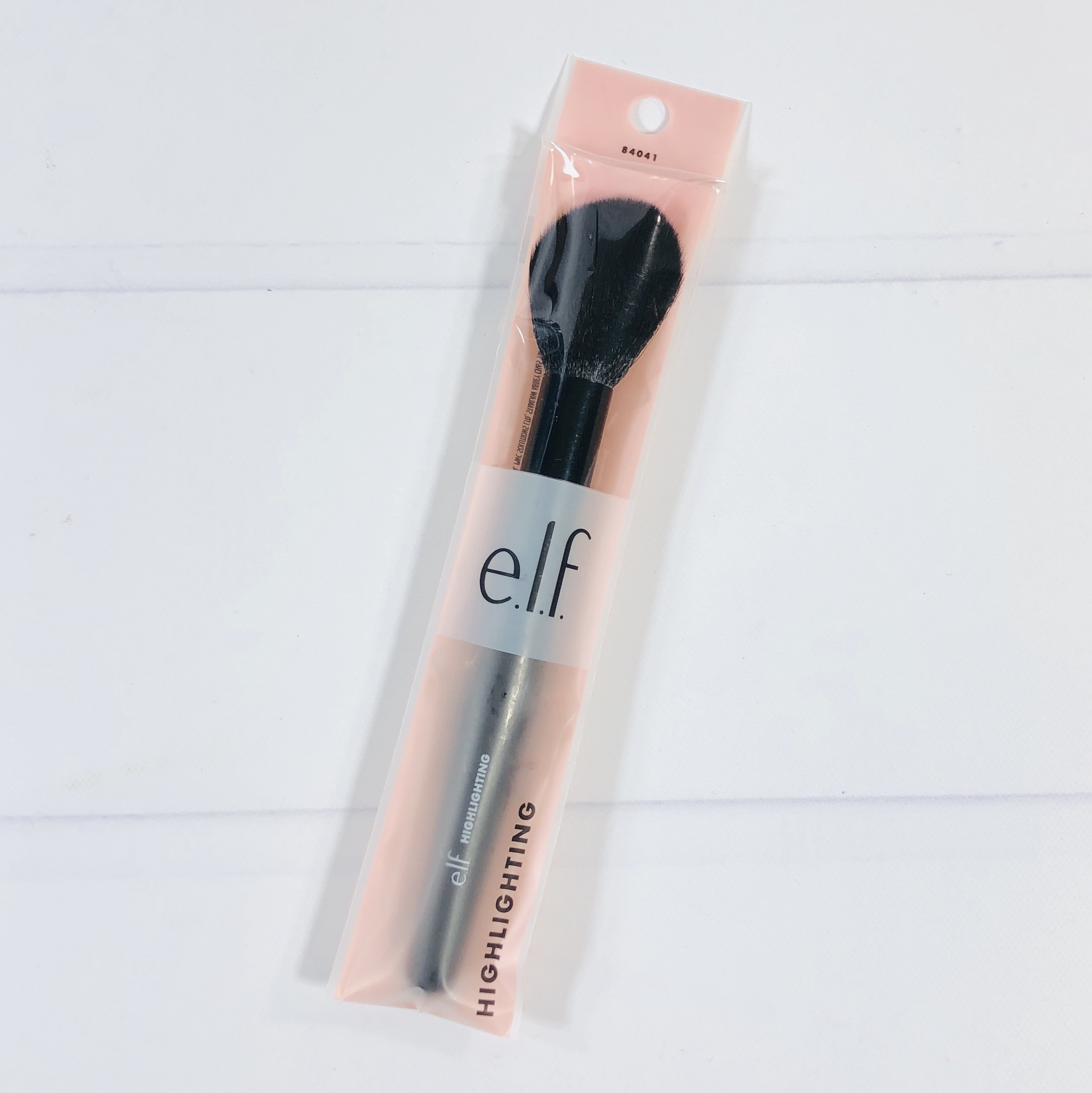 e.l.f. Cosmetics Highlighting Brush ($4) Subscribers received either this brush or a contour brush by NYX.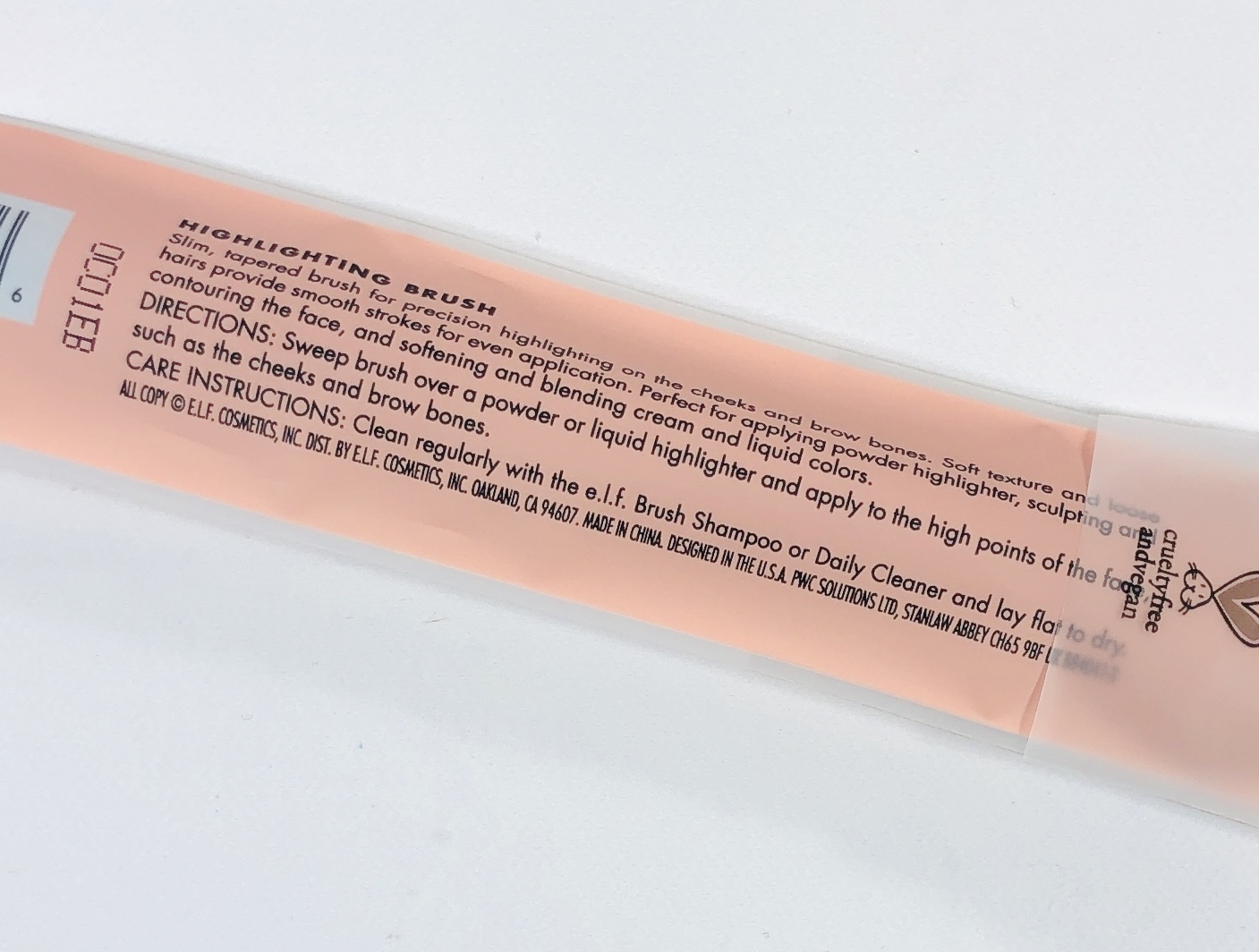 I used this with a powder highlighter but it looks like it would work with liquid to give a strobing effect.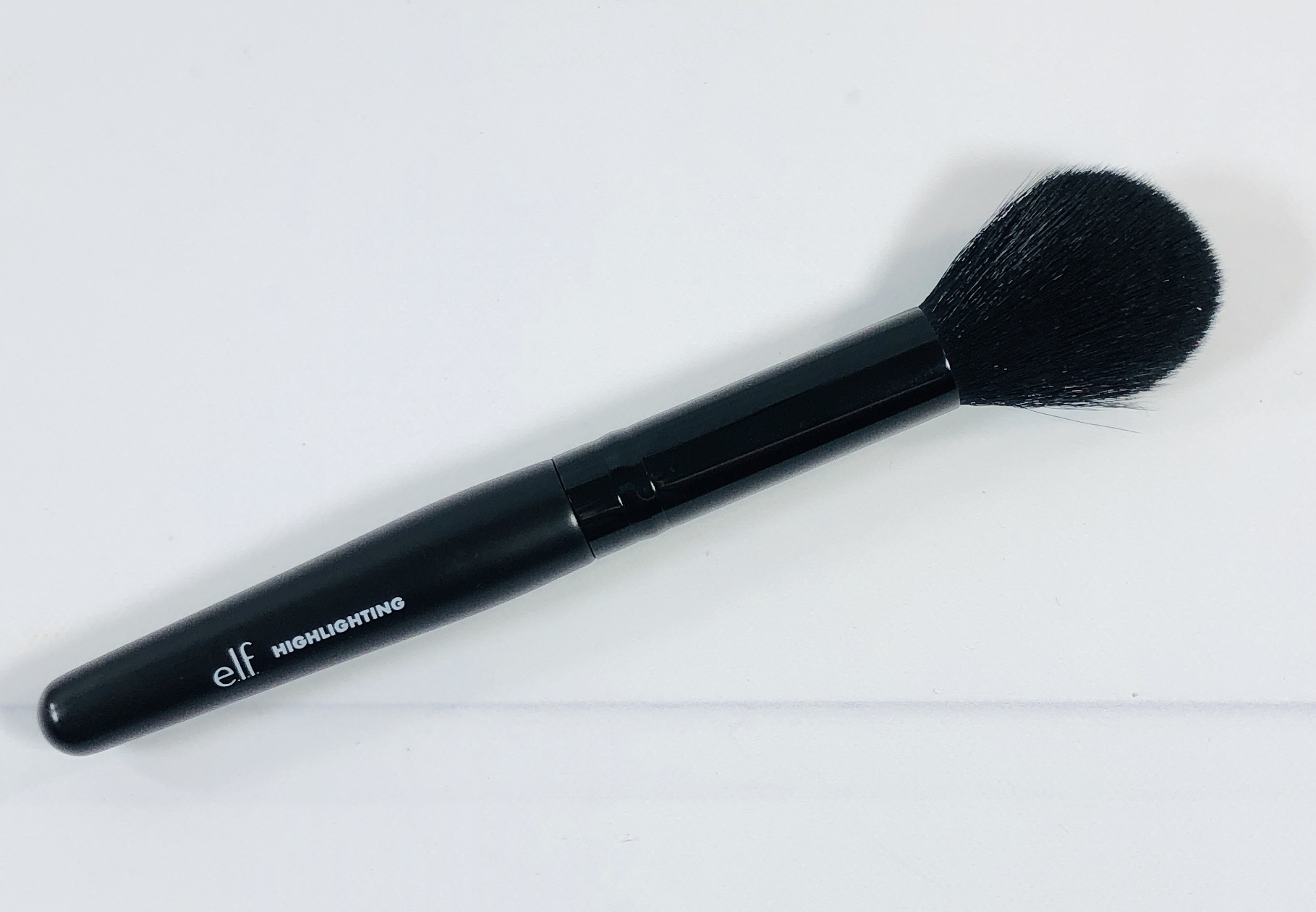 The bristles are synthetic and should be cleaned regularly.
It is super soft and I was worried it wouldn't pick up product but it actually worked well for my needs, because I prefer a light hand when it comes to the shiny stuff. It deposited just the right amount.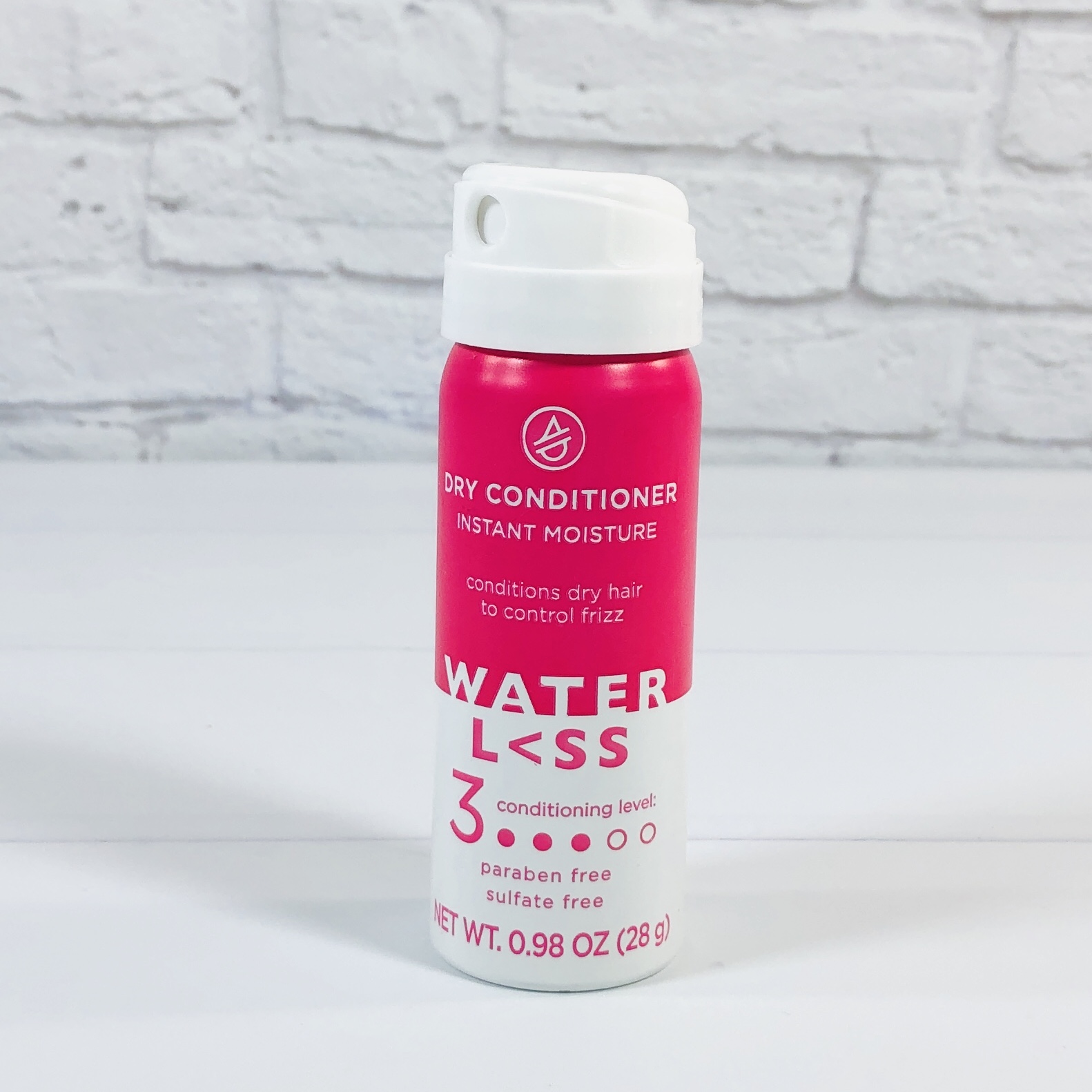 Waterless Dry Conditioner Instant Moisture ($2.44) Subscribers received this as a bonus. It says it is perfect for thick hair and reduces frizz and I have non-frizzy thin hair so I think I will rehome it so it can get used by someone who will appreciate its gifts. Spray on ends and comb through.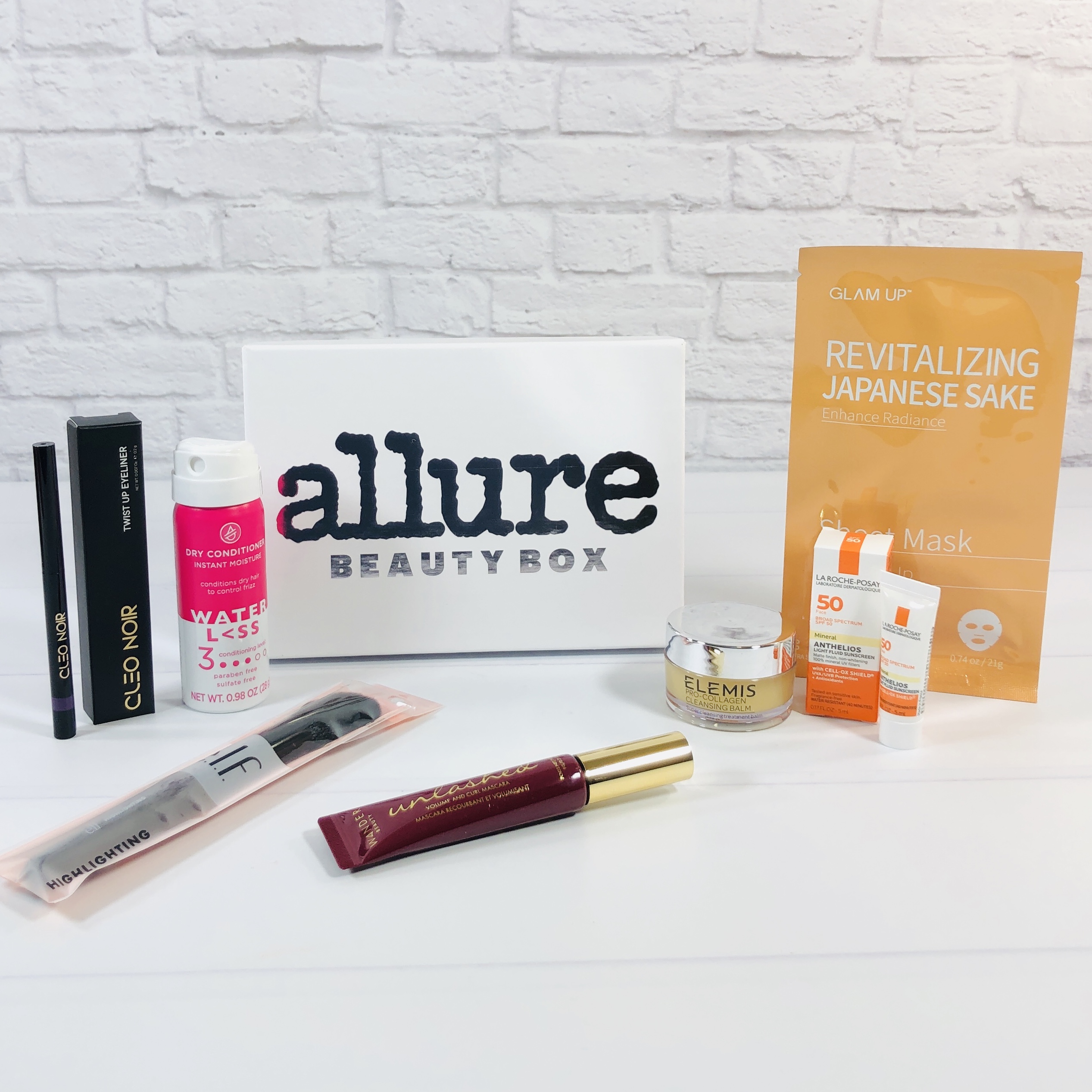 This is it for the $15 Allure Beauty Box, but luckily they will still have a monthly box, but at a higher price point (and with more full sized items and a higher value). My September Allure assortment was pretty good, with 1 hair product, 2 makeup items, a makeup brush, and 3 skincare items. My favorites were the sunscreen and mascara, but most of the other items were good too. The value for this assortment was around $64.68. I am looking forward to seeing what the new and improved October box brings us!
Have you tried Allure Beauty Box yet? What did you think of this month's box? Let me know in the comments!