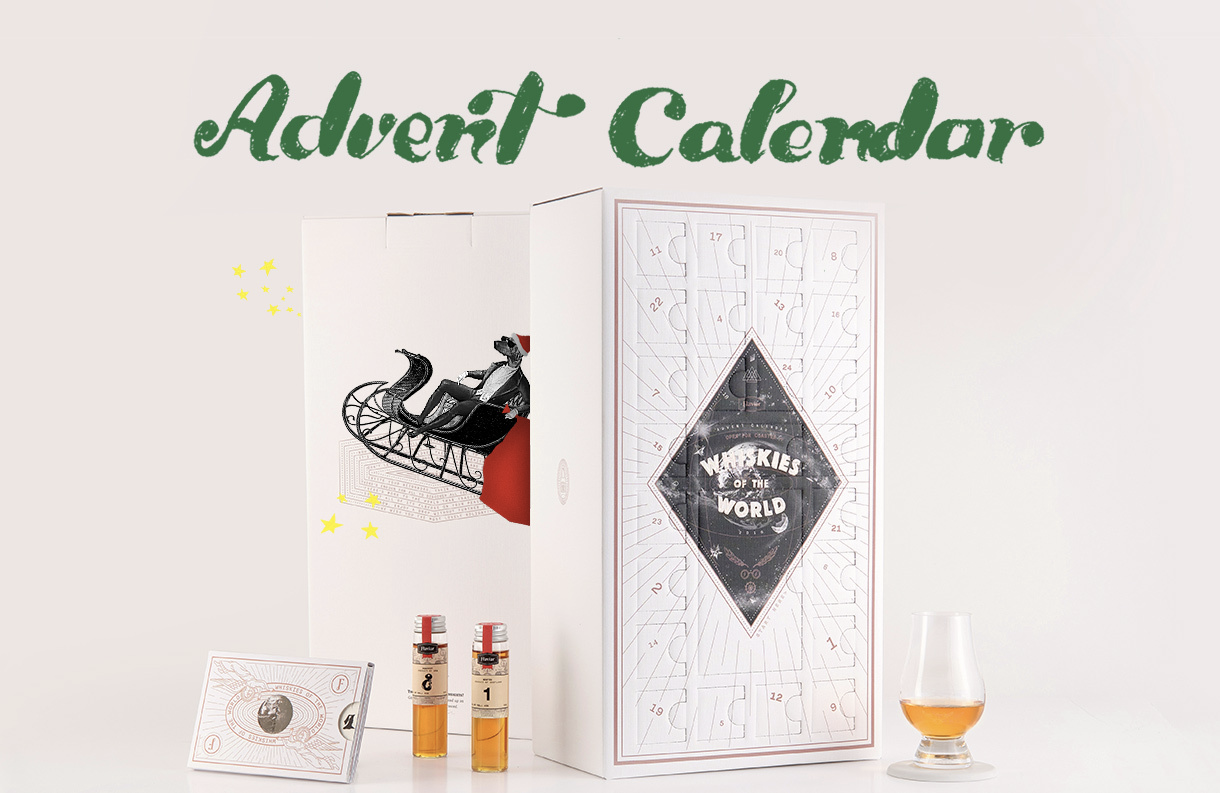 The 2020 Flaviar Whiskies of the World Advent Calendar is now available!
This advent calendar is $250 (currently on sale for $225!).
It took Jules Verne 80 days to travel the world, but we're smarter, so we're doing it in 24 days – while staying put and drinking Whiskey. Flaviar Advent Calendar will introduce you to a new lineup of Whiskies from all around the globe and make the countdown to Christmas flavorful and exciting.
Each calendar includes:
24 Spirits samples
Glencairn Glass
Flaviar Coaster
Tasting notes booklet
Your Flaviar Advent Calendar will be shipped early in November, which allows enough time for it to reach you in time for the Holiday Season.
Are you getting the Flaviar Whiskies of the World Advent Calendar?
If you prefer to start with a regular Flaviar membership with a bottle instead of the special holiday gift,just use this link.
Looking for even more advent calendars? Check out all our posts on Advent Calendars or find more on Amazon!