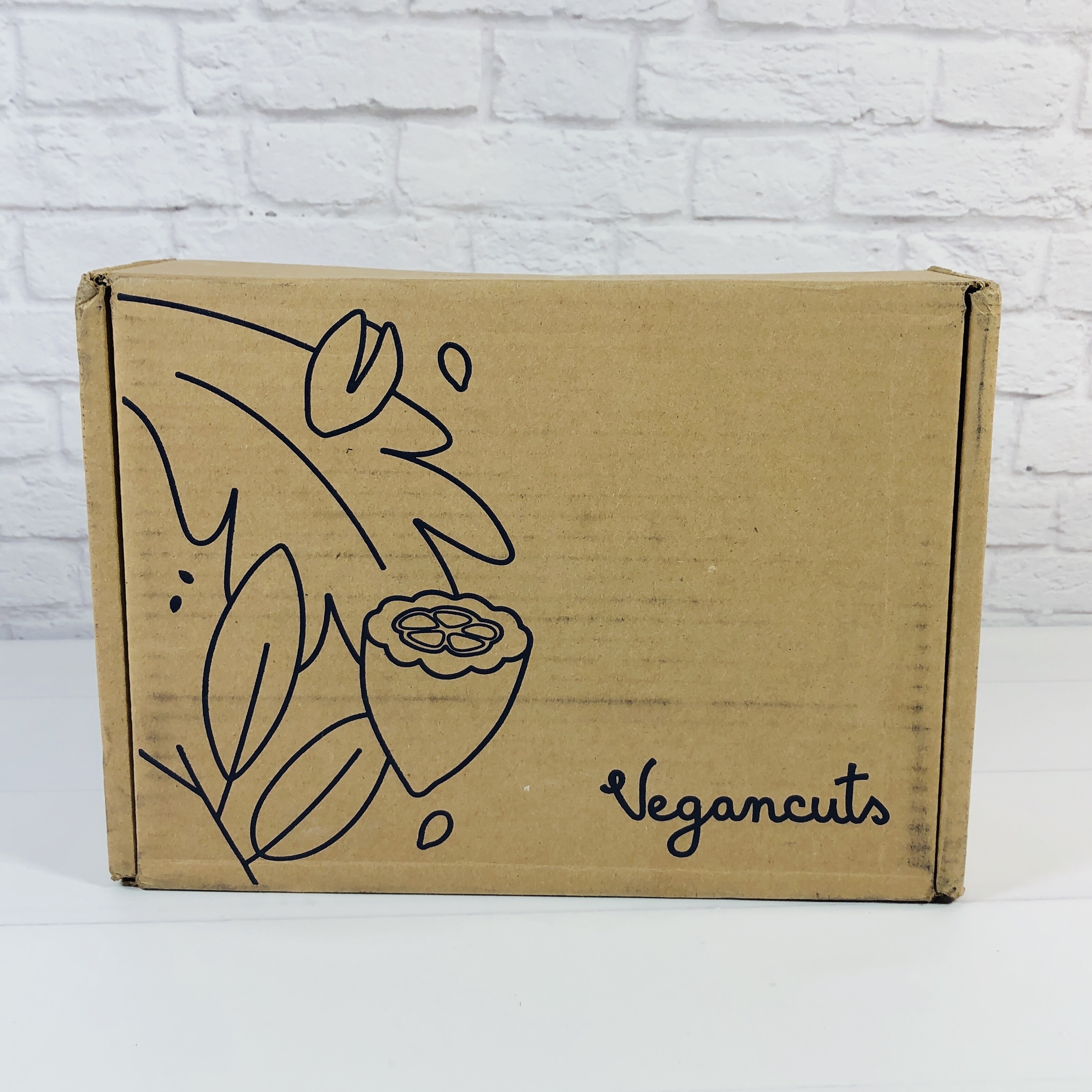 Vegancuts Beauty Box is a monthly beauty subscription service that sends 4 or more items ranging from unique cosmetics to luxurious skincare. Best of all, they are 100% cruelty-free and vegan, plus most items are natural and non-toxic! Monthly recurring shipments are $22.95 with free shipping in the USA (there is an additional charge for other countries). This sub is also available in 6 or 12-month terms that do not renew but that do earn you a discount.
Each month you'll receive a delivery of 4 or more new deluxe or full-size products, from unique cosmetics to luxurious skin care, that treat your outside as good as you treat your inside.
DEAL: Use the coupon code hellosub to get $5 off your first box on any Vegancuts subscription!   It can only be used once per customer, but it can be used on multiple subscriptions at once so long as they are in the same transaction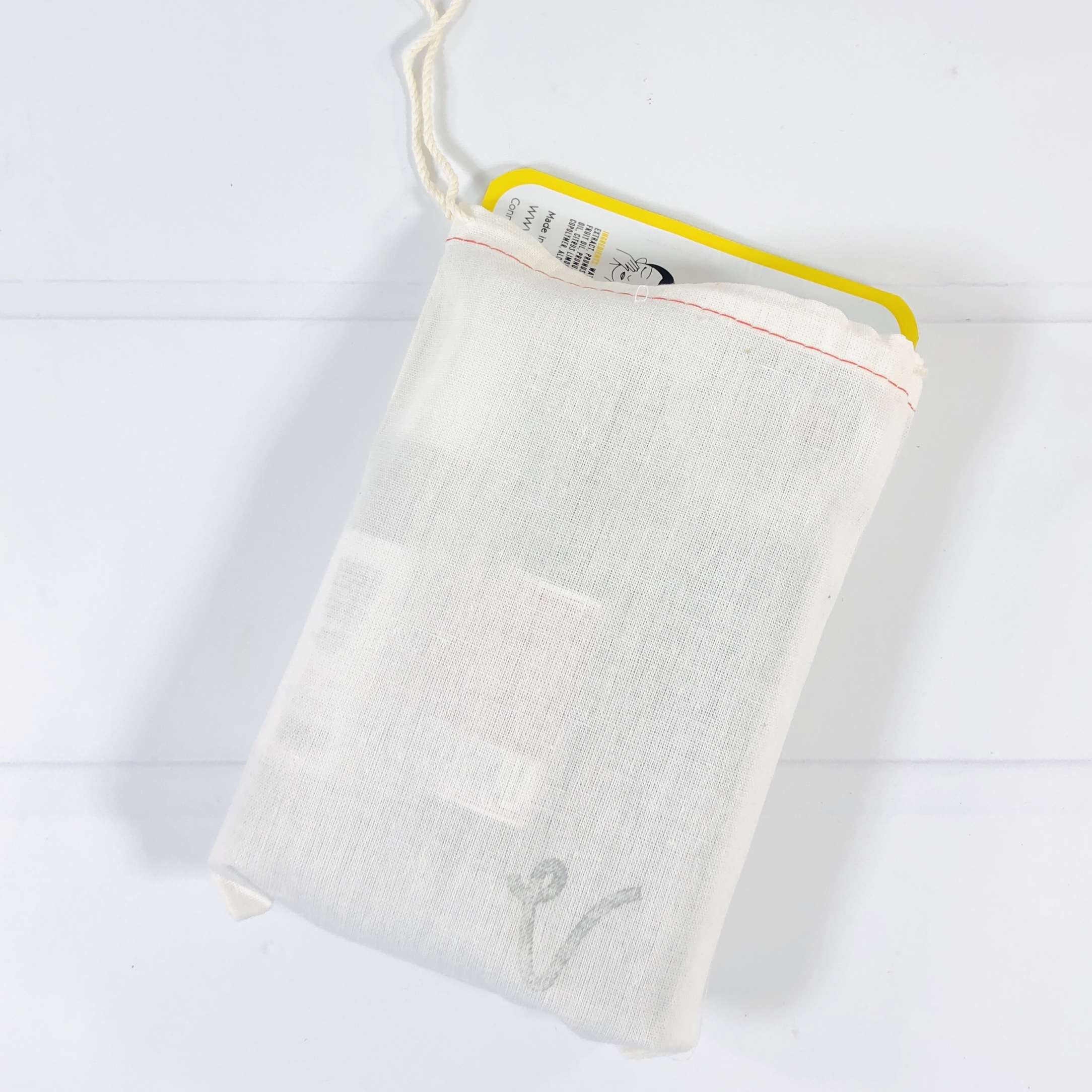 I get both the Beauty and Snack boxes at the same time so the beauty items are tucked into a reusable pouch.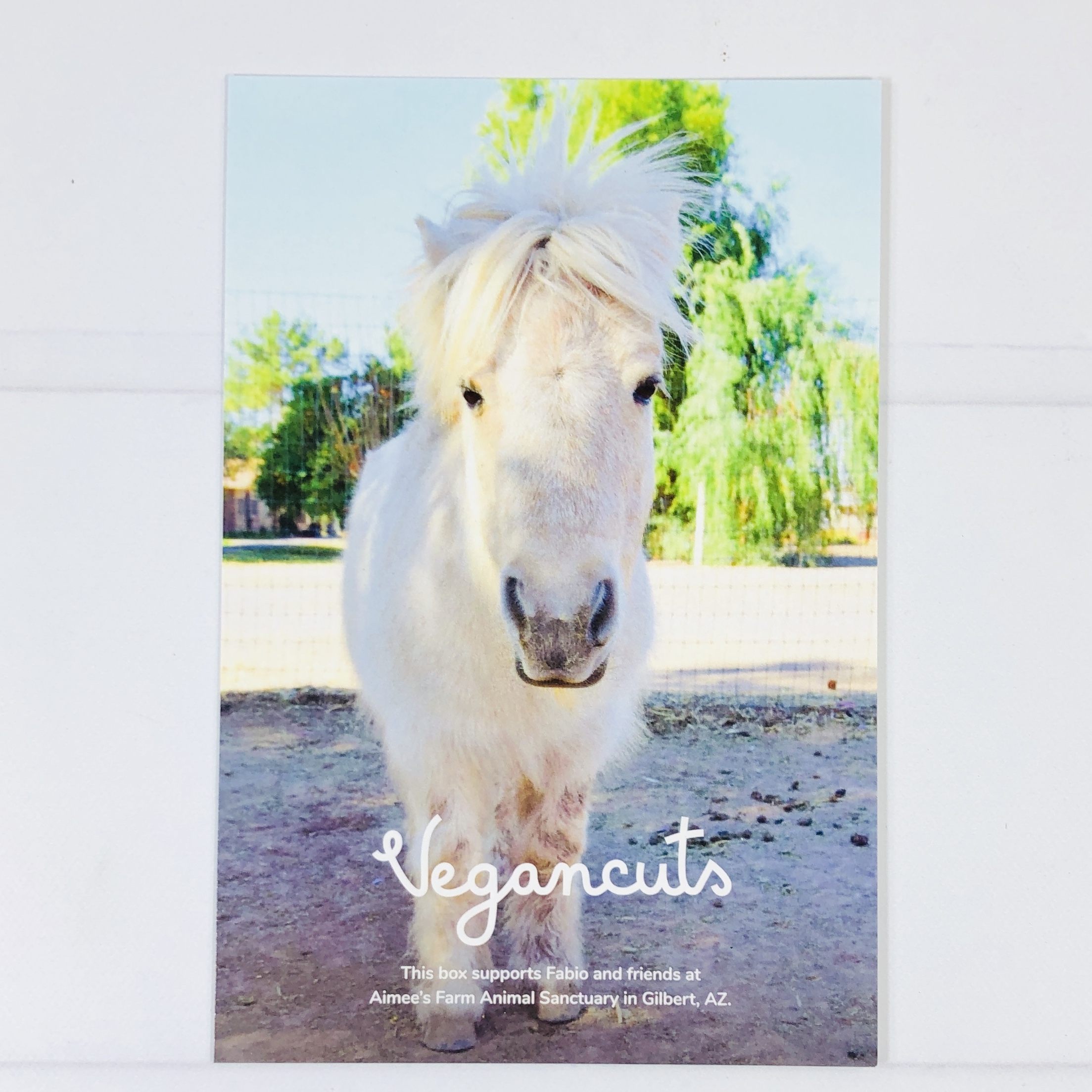 There was a card that says we are supporting Aimee's Farm Animal Sanctuary this month!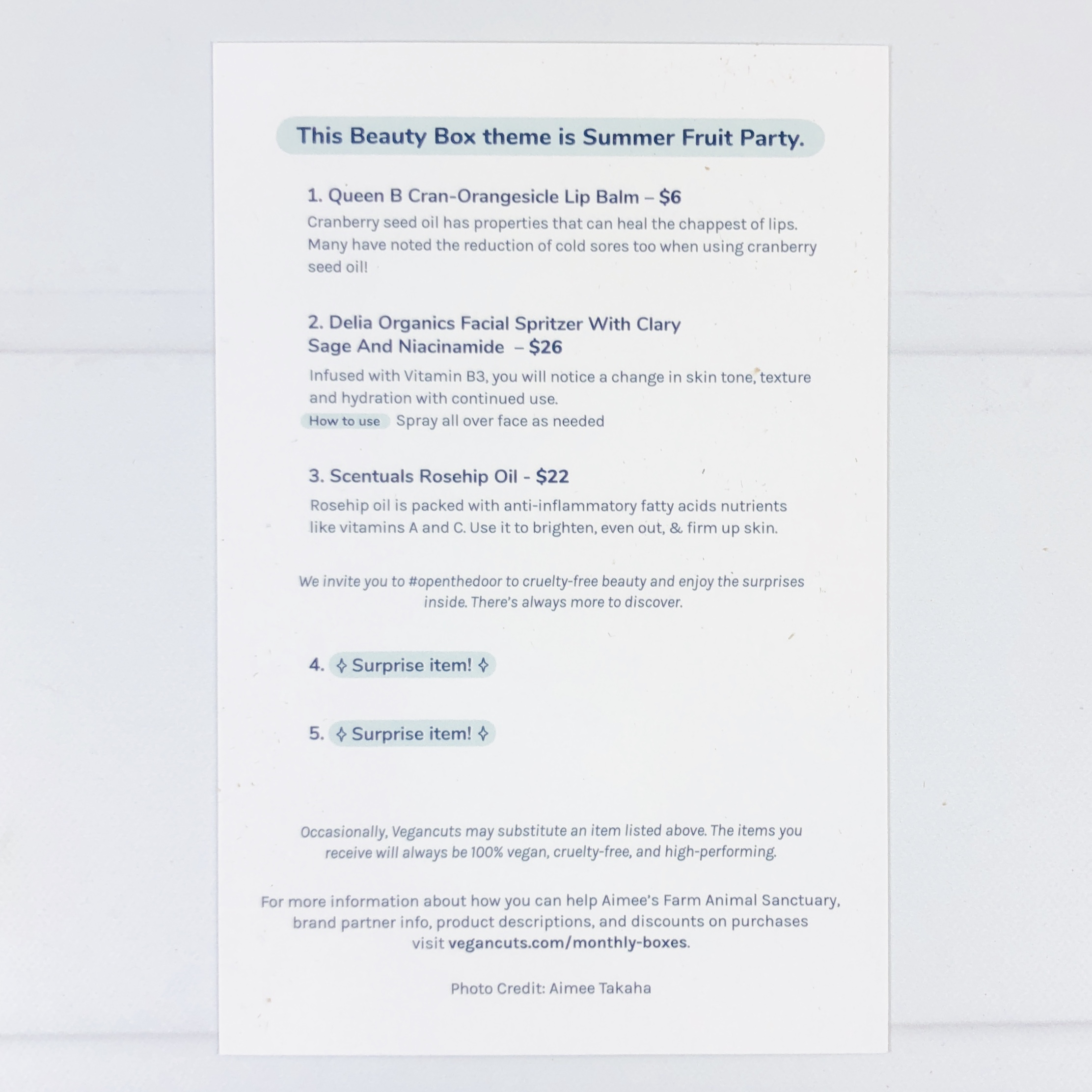 The back of the card lists the items and retail value. The theme is Summer Fruit Party and please note that two of the items are random so your box may look different from mine.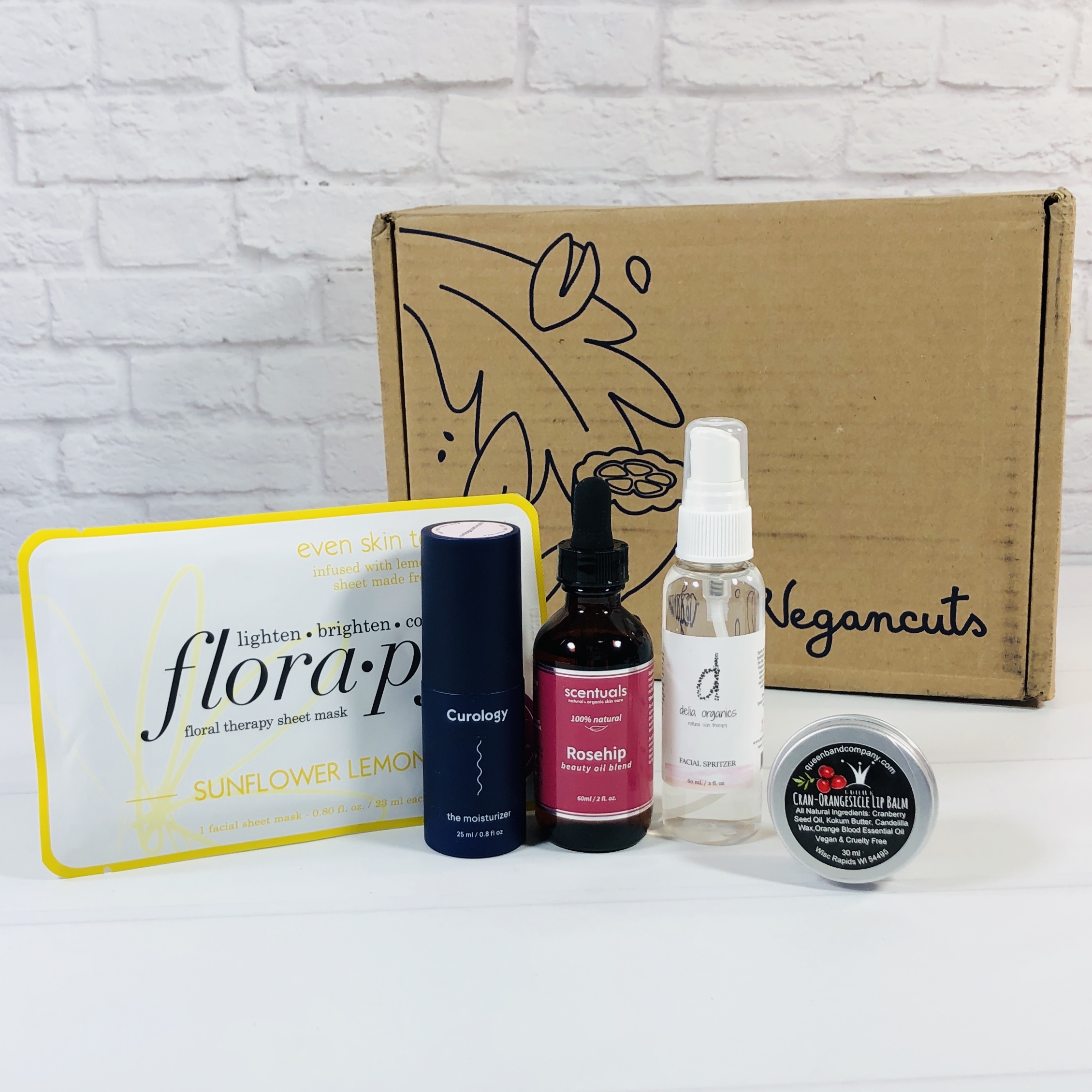 Everything in my box!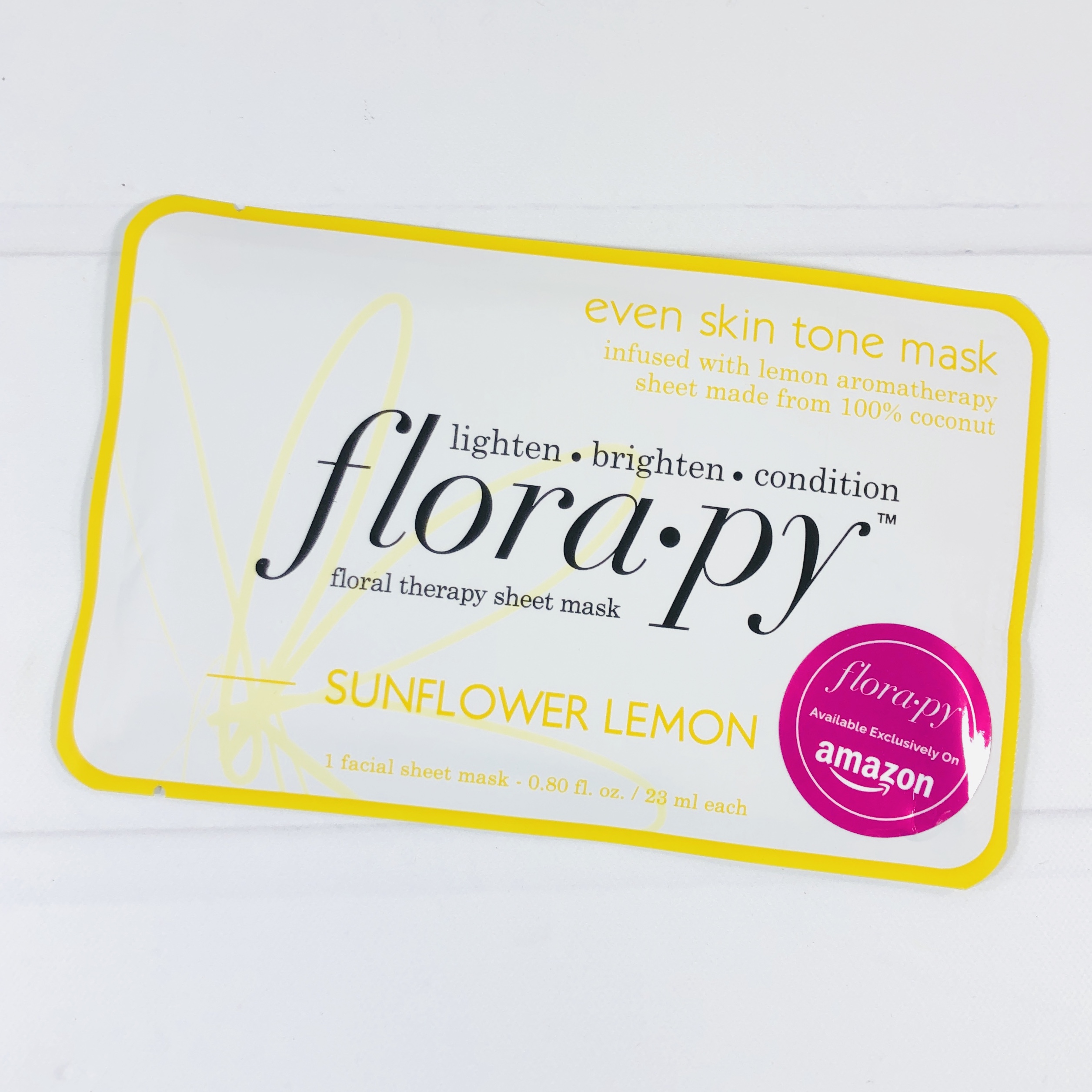 Florapy Sunflower Lemon Sheet Mask ($7) was one of my surprise products. It is meant to reduce the look of age spots while helping skin look bright.
The mask is made of coconut fiber and is infused with lemon and sunflower oils. Place on clean skin and let sit for 15-20 minutes. Gently pat any remaining essence into skin afterwards.
Delia Organics Facial Spritzer ($25.99) Spritzers are a neat way to cool the skin during the summer heat. Note that while the bottle looks like glass on the Delia Organics website, they frequently send items in plastic when they are in subscription boxes. The glass gives it more value in my opinion, but this is still rather pricey for a face mist.
There are several floral waters listed, such as lavender and tea tree. There is witch hazel but it is the alcohol-free kind. The mist isn't a stream but it is kind of forceful so make sure to really hold your arm away from your face, or spritz onto a cotton pad and dab it on instead. The tea tree and witch hazel have strong scent profiles, but it isn't overwhelming.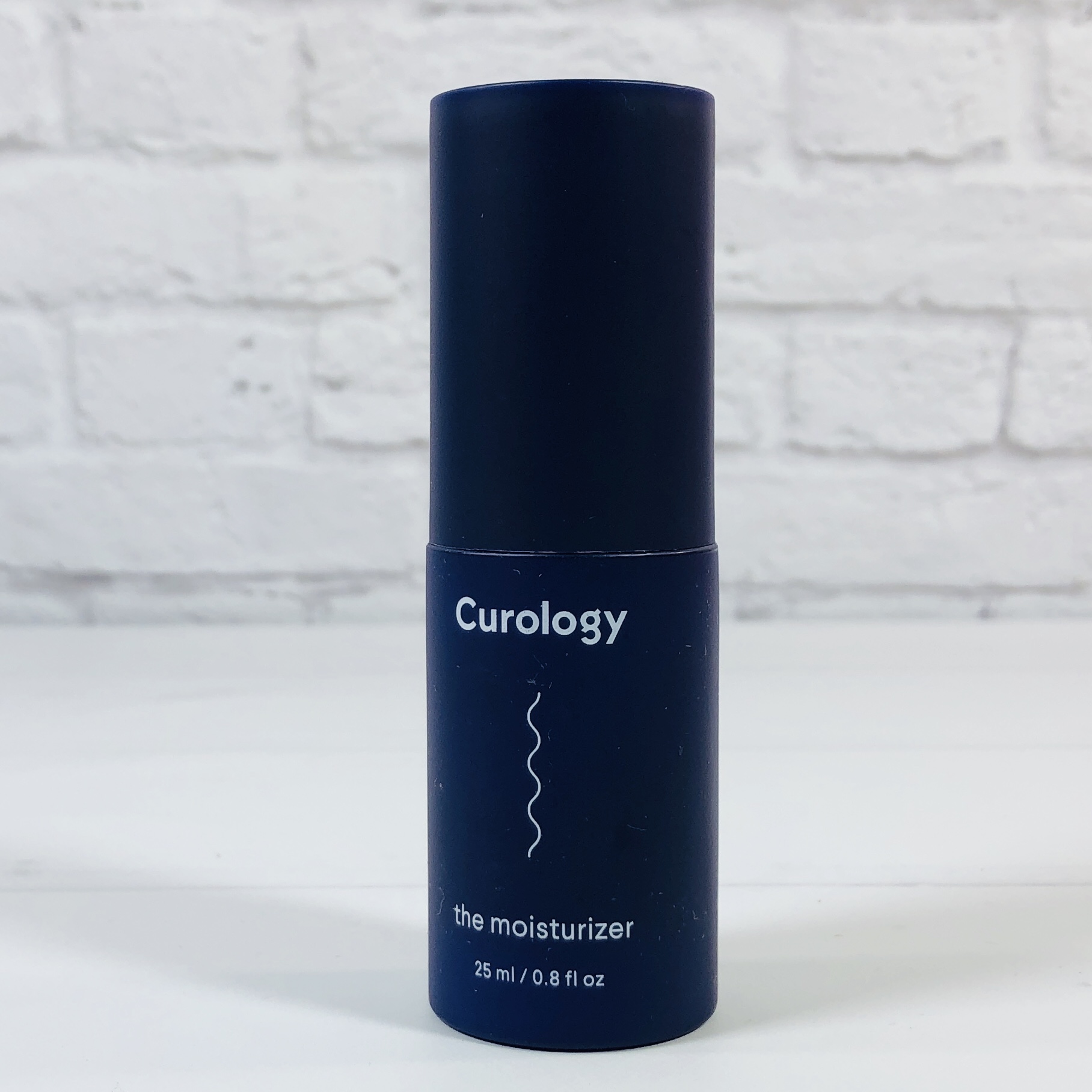 Curology The Moisturizer is the second surprise item. It isn't available on its own, you have to sign up for a Curology skincare trial, which is a customized skincare regimen, another type of subscription if you will.
Dimethicone is near the top of the list of ingredients, so it feels similar to a silicone-based face primer. This moisturizer is not emollient enough for my dry skin, it disappeared immediately after I applied it. I think those with oily or combination skin might like it better, especially in the summer.
Apply morning and night after cleansing, and make sure to follow with SPF during the daytime.
Queen B and Company Cran-Orangesicle Lip Balm ($6) I think the scent of this lip balm is good for summer or fall, since there are both orange and cranberry. I was slightly confused over the ingredients, which on the lid says kokum butter, and on the website says shea butter. They are not the same thing so beware if you are allergic to either product. Of course, it also says "orange blood" essential oil, so maybe the owners need to proof read a bit.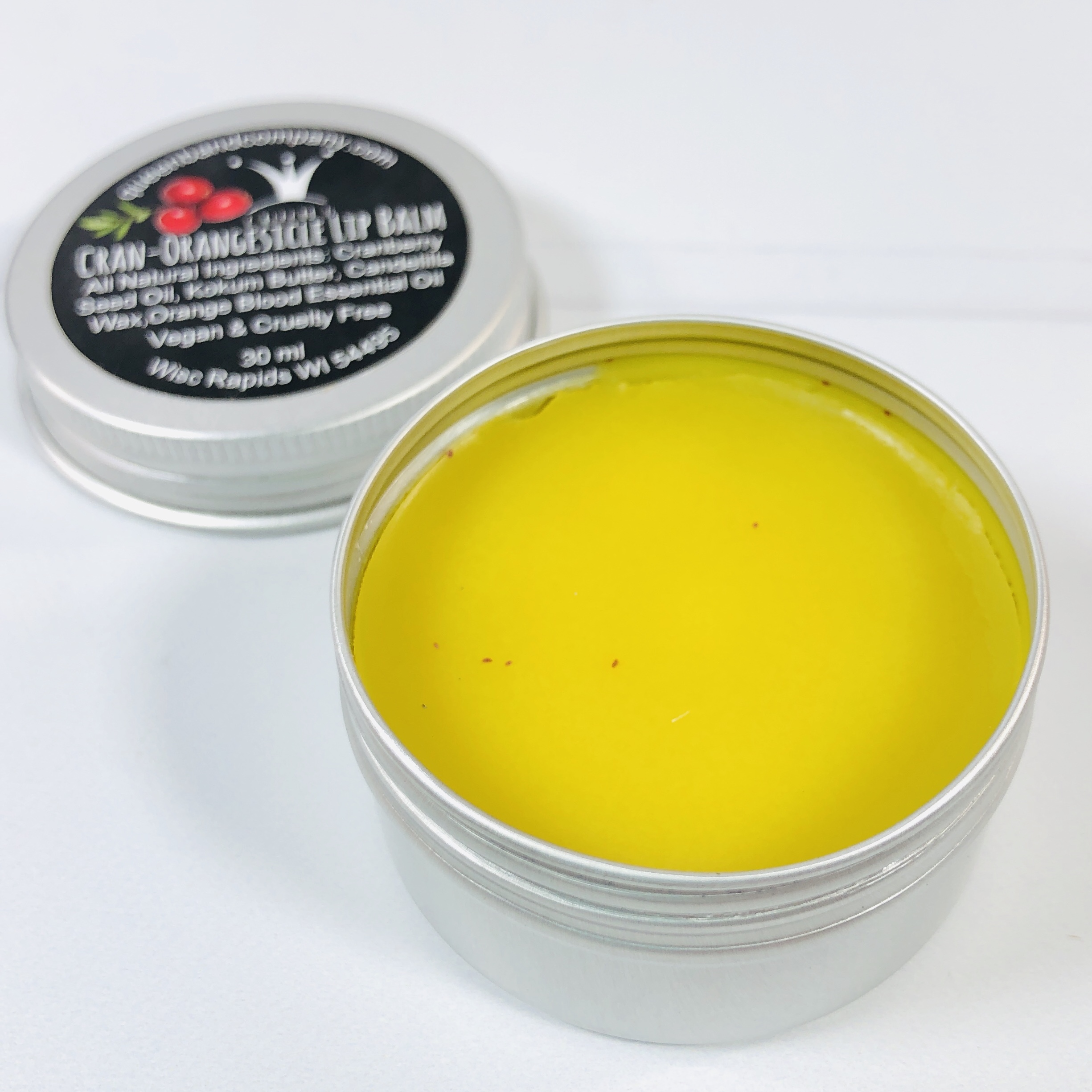 There are some specks in the lip balm which I believe are from the cranberry oil. The balm was grainy, which happens with shea butter products (and possibly kokum, I'm not really sure) but as I kept rubbing the product on my skin the grains dissolved. This balm can also be applied to cuticles or other dry spots, such as elbows and heels.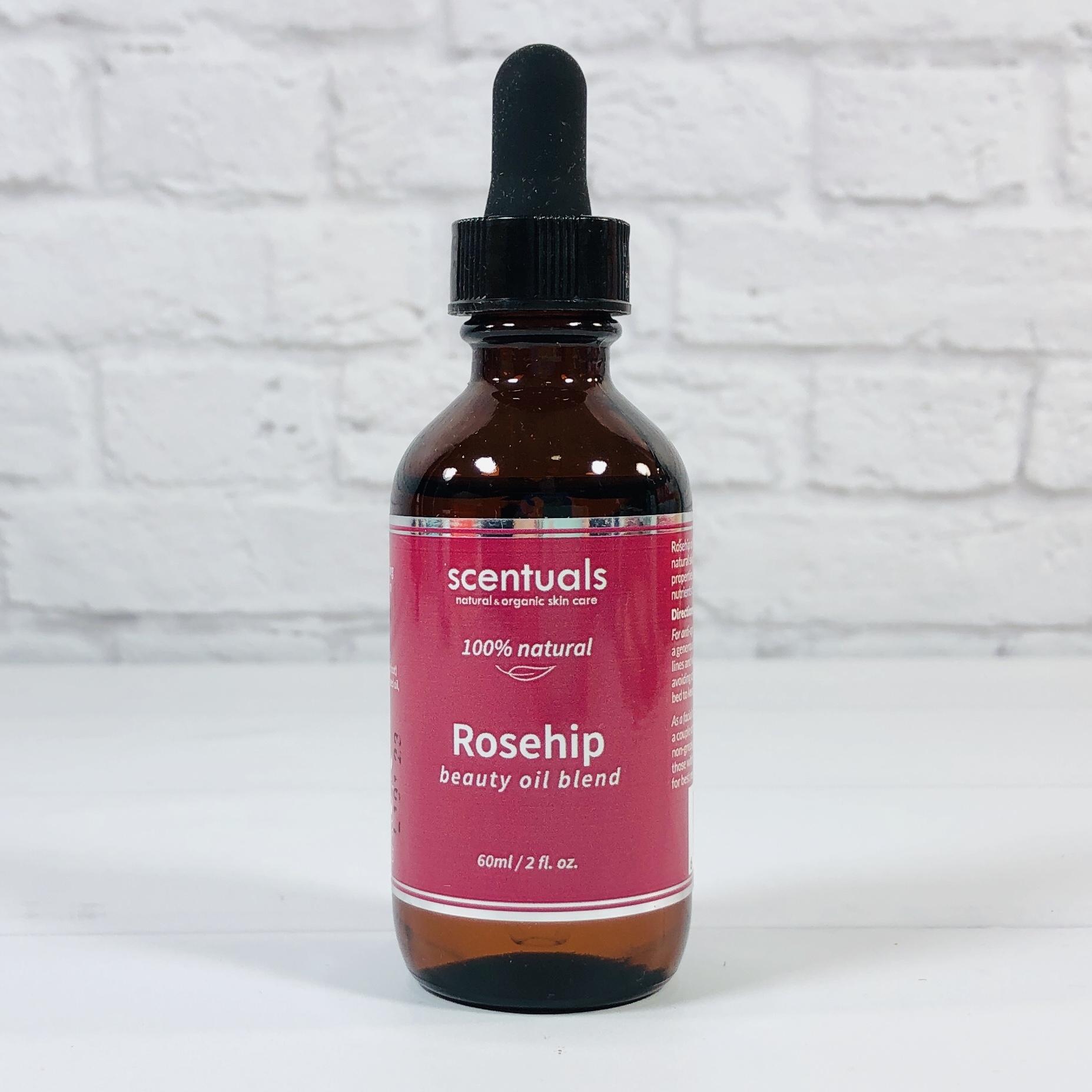 Scentuals Rosehip Beauty Oil Blend ($25.95 CAD, about $19.60 USD) I have quite the collection of Scentuals thanks to recent subscription boxes (like See new and Pearlesque), so I was excited to receive one more item from this brand that I really enjoy now that I've gotten to know them!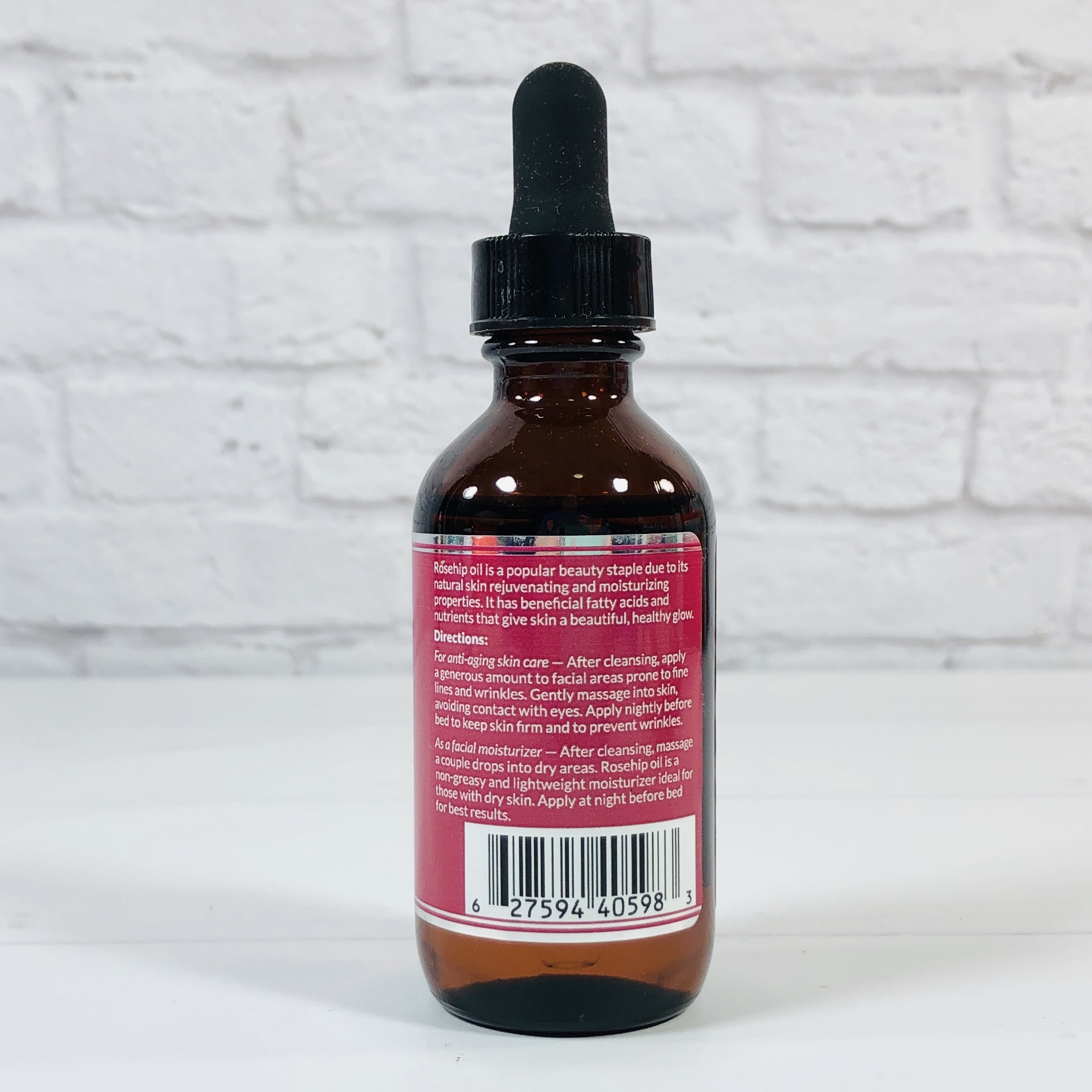 You can rub this one the skin and it should be absorbed quickly, hence the "dry oil" nickname.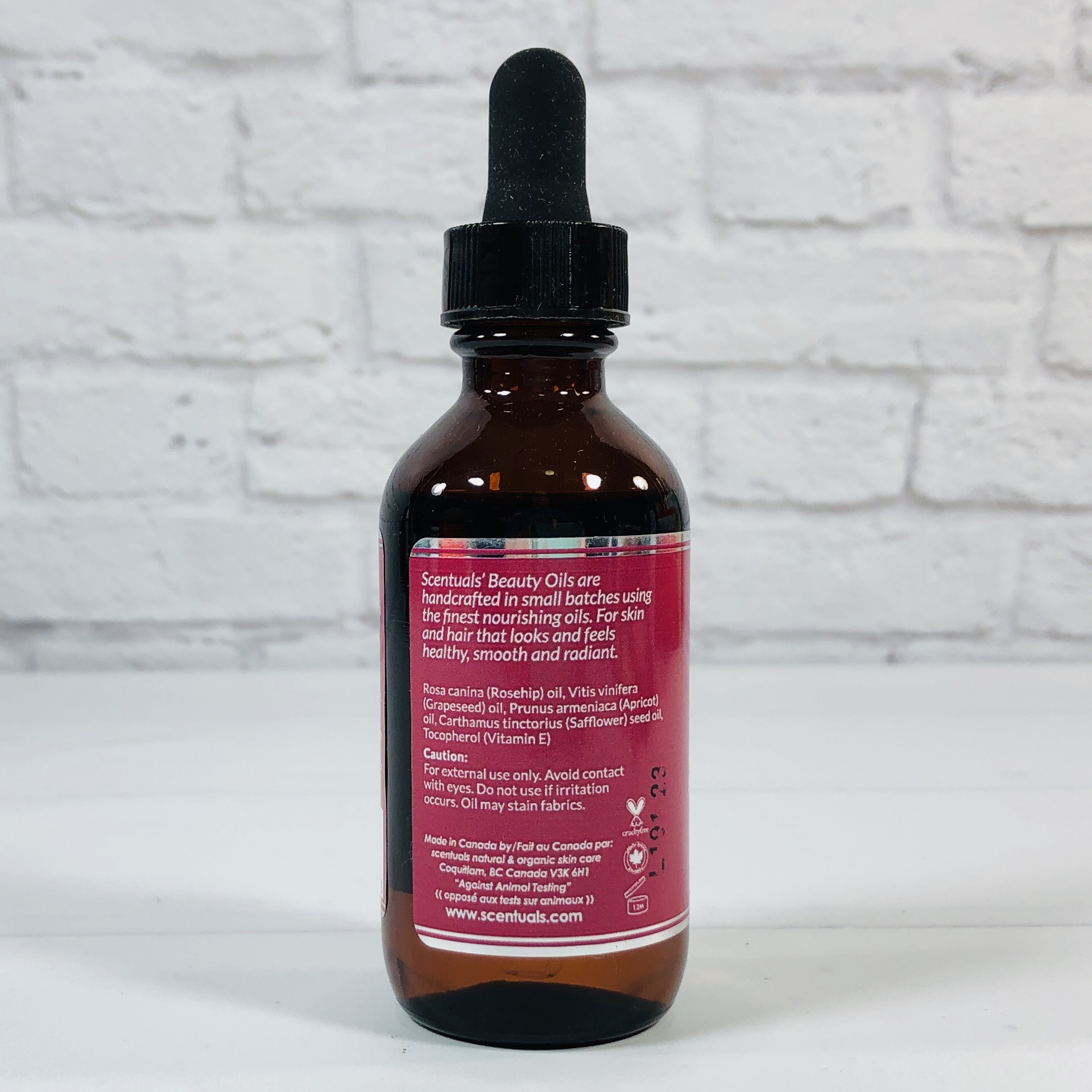 Ingredients are rosehip oil, grapeseed oil, apricot oil, safflower oil, and vitamin E. The rosehip oil is supposed to fight fine lines and also claims to fight stretch marks and scars.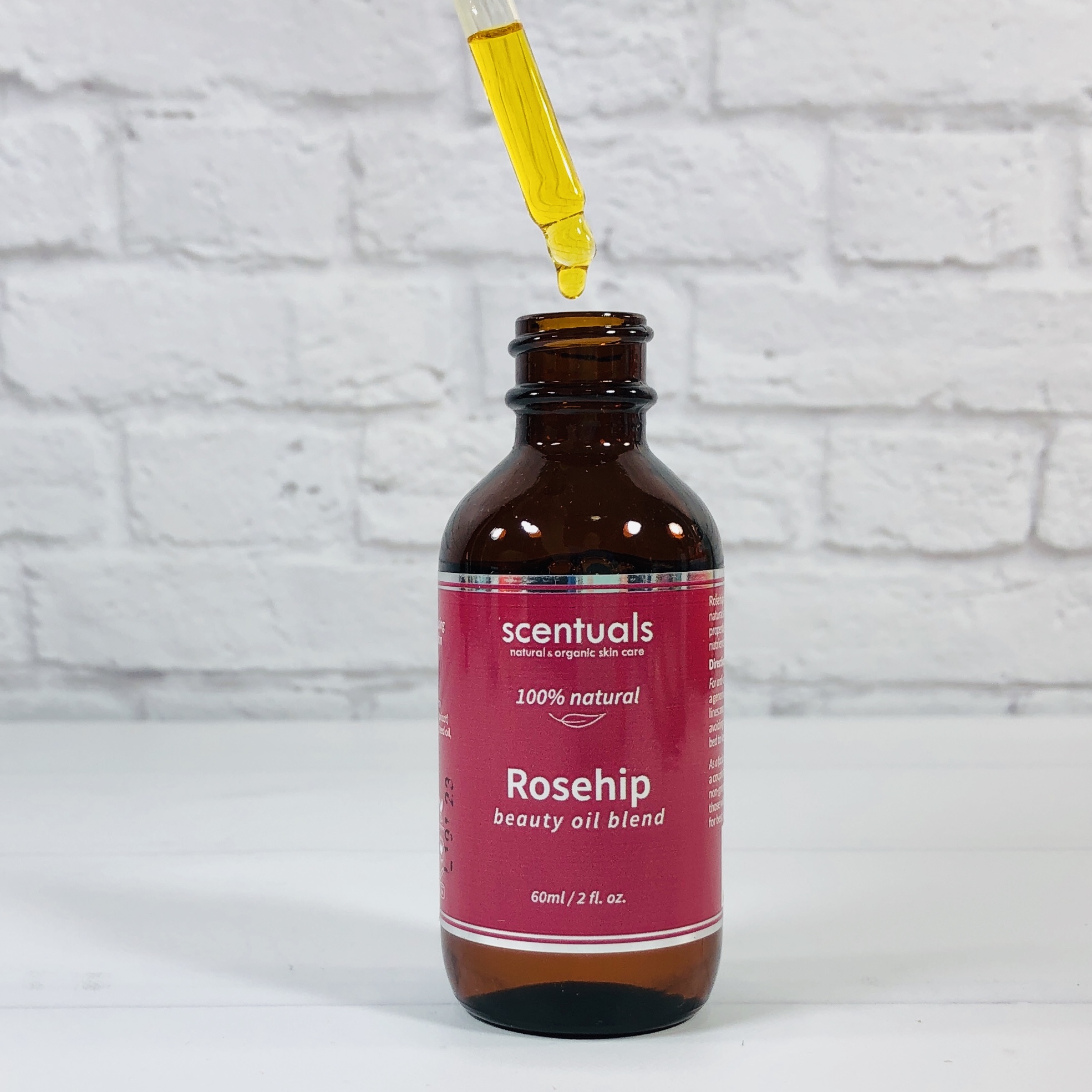 I applied this dark yellow oil to my face and my skin drank it in, and it was dry, no greasy mess for my skin. It can also be used on the cuticles, hair and scalp, dry heels, or wherever you need some extra skin softening.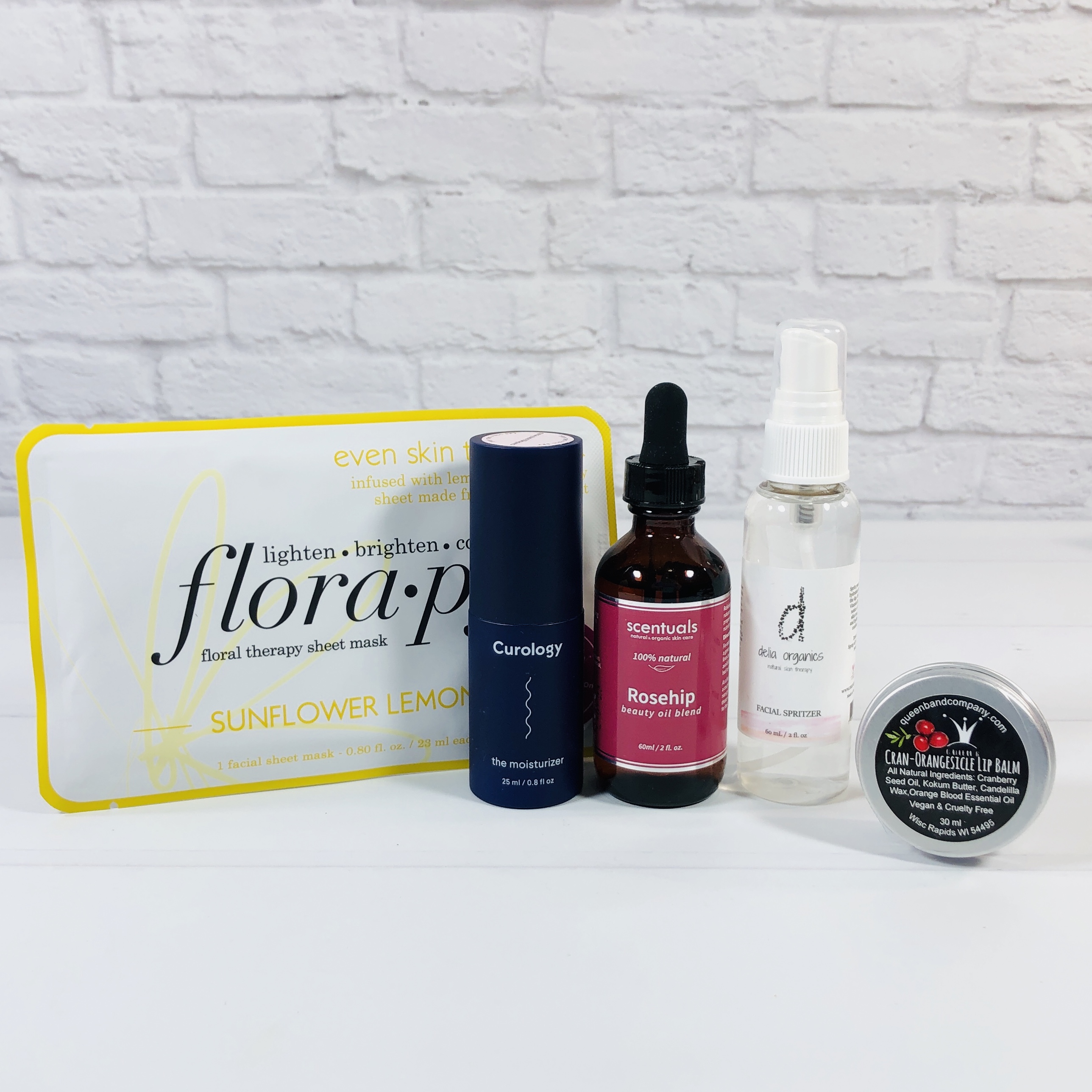 Vegan Cuts sent five skincare items in my August box, but keep in mind that your assortment may vary since two of the items are wildcards. I don't know that the items went well with the Summer Fruit Party theme, since only one of the main items had any fruit in it (the lip balm), but I guess my mask was fruity too. The value for my box combo was around $58.59, not including the Curology moisturizer. I do think the items are fun for summer, since a spritz perks up steamy days in not time!
What do you think of this month's Vegan Cuts Beauty Box? Let me know which product you're loving in the comments!