Vegan Cuts Beauty Box is a monthly beauty subscription service that sends 4 or more items ranging from unique cosmetics to luxurious skincare. Best of all, they are 100% cruelty-free and vegan, plus most items are natural and non-toxic! Monthly recurring shipments are $22.95 with free shipping in the USA (there is an additional charge for other countries). This sub is also available in 6 or 12-month terms that do not renew but that do earn you a discount.
Each month you'll receive a delivery of 4 or more new deluxe or full-size products, from unique cosmetics to luxurious skin care, that treat your outside as good as you treat your inside.
DEAL: Use the coupon code hellosub to get $5 off your first box on any Vegancuts subscription!   It can only be used once per customer, but it can be used on multiple subscriptions at once so long as they are in the same transaction
There was a card that says we are supporting Peaceful Prairie Sanctuary.
The back of the card lists the items and retail value. The theme is Summer Skin!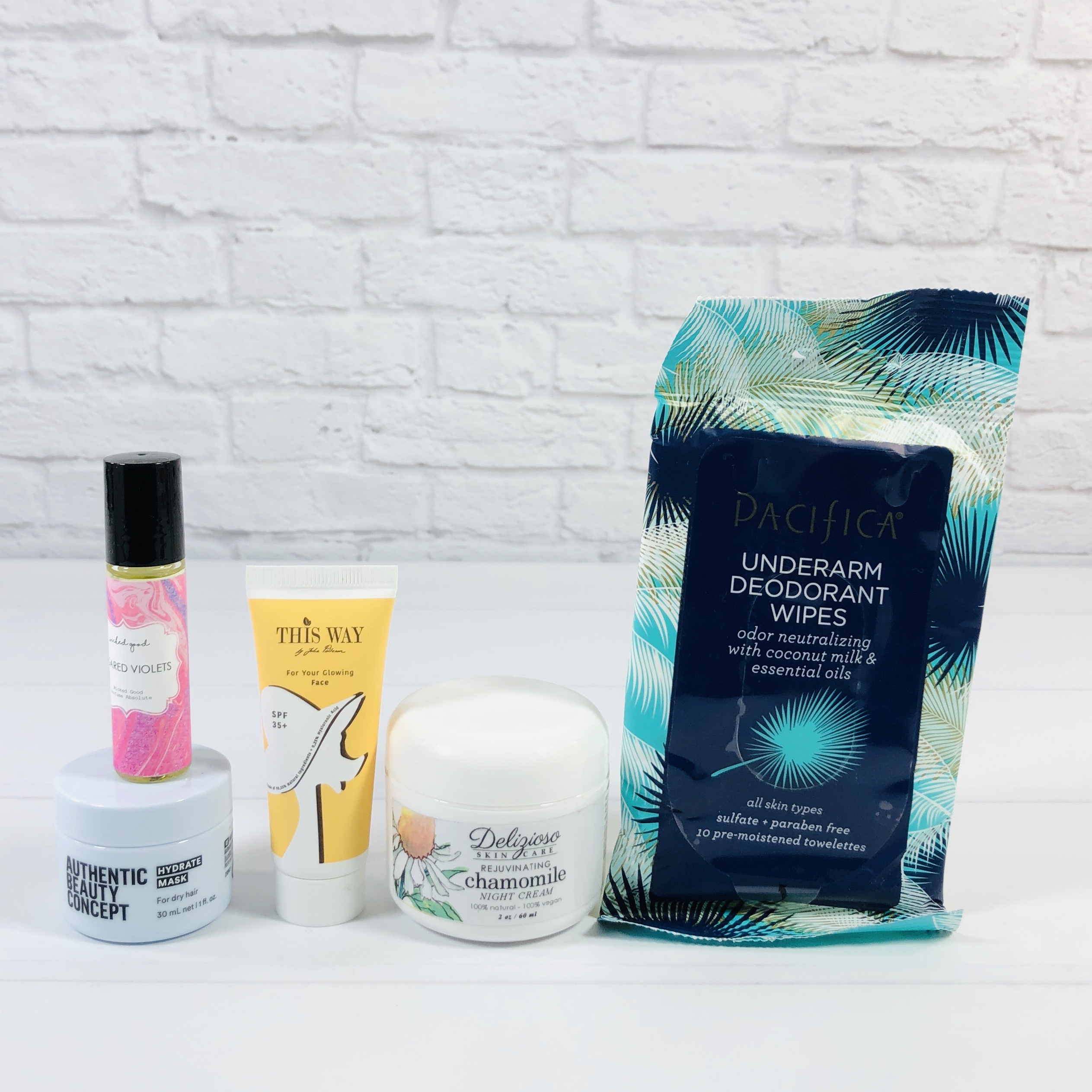 Everything in my box!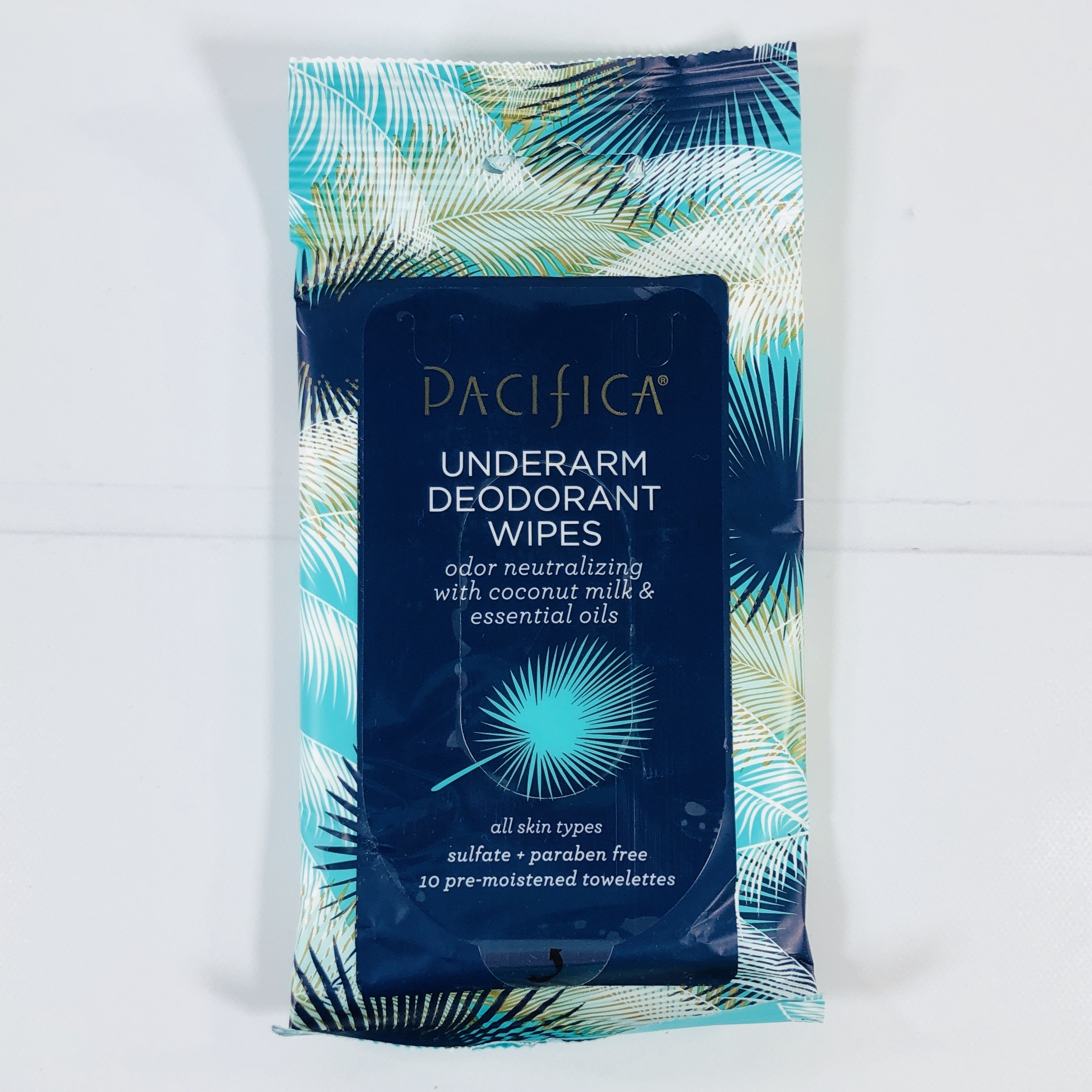 Pacifica Underarm Deodorant Wipes ($3.50) I've used roll-ons, sprays, and even my fingers to apply deodorant but I think these wipes are a first for me!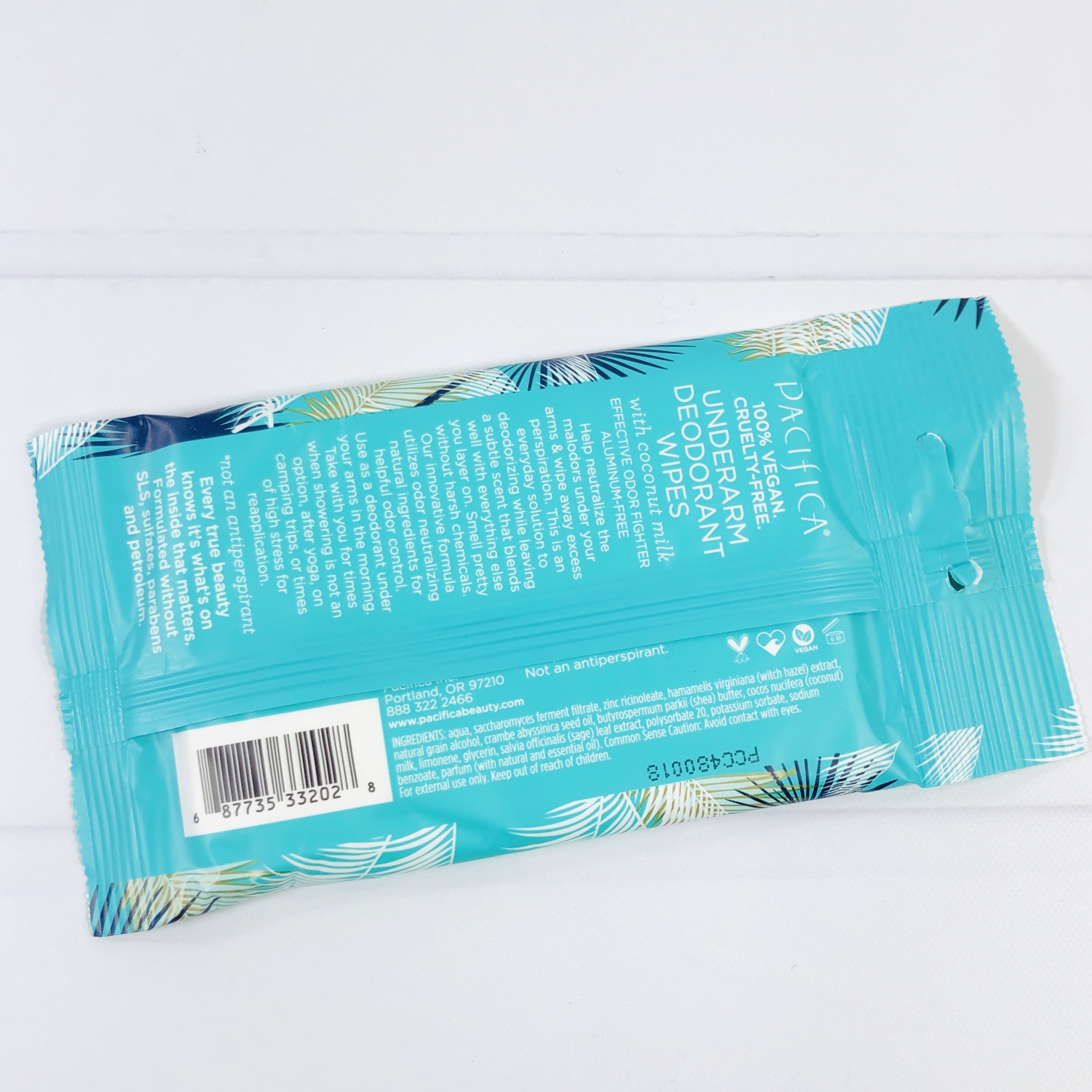 Witch hazel, shea butter, and coconut milk are a few of the ingredients listed.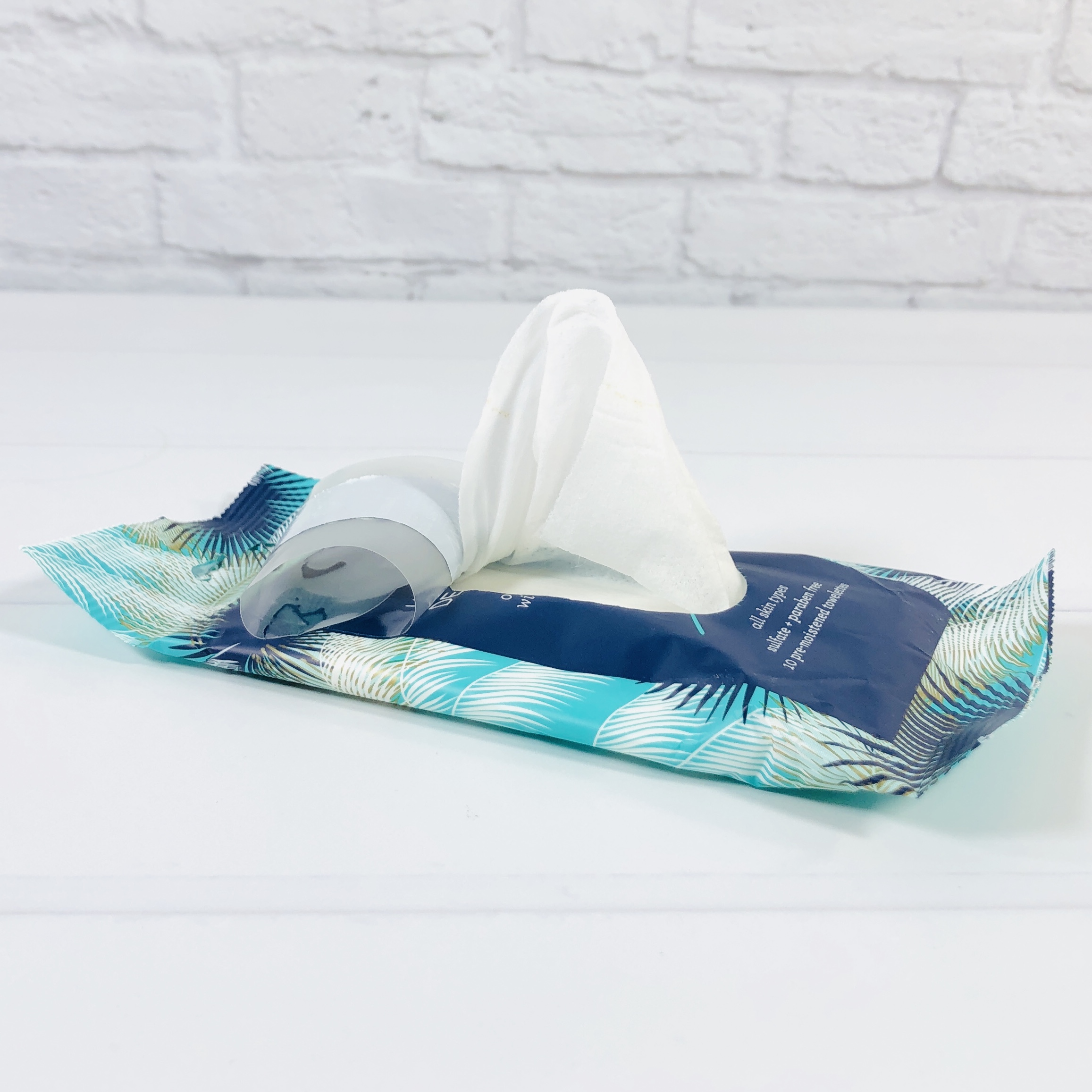 Just wipe and go. These are ideal for touch-ups after a work out and they smell very tropical coconutty. Keep in mind that they are not meant to keep you from sweating, they are supposed to keep armpits from smelling stinky.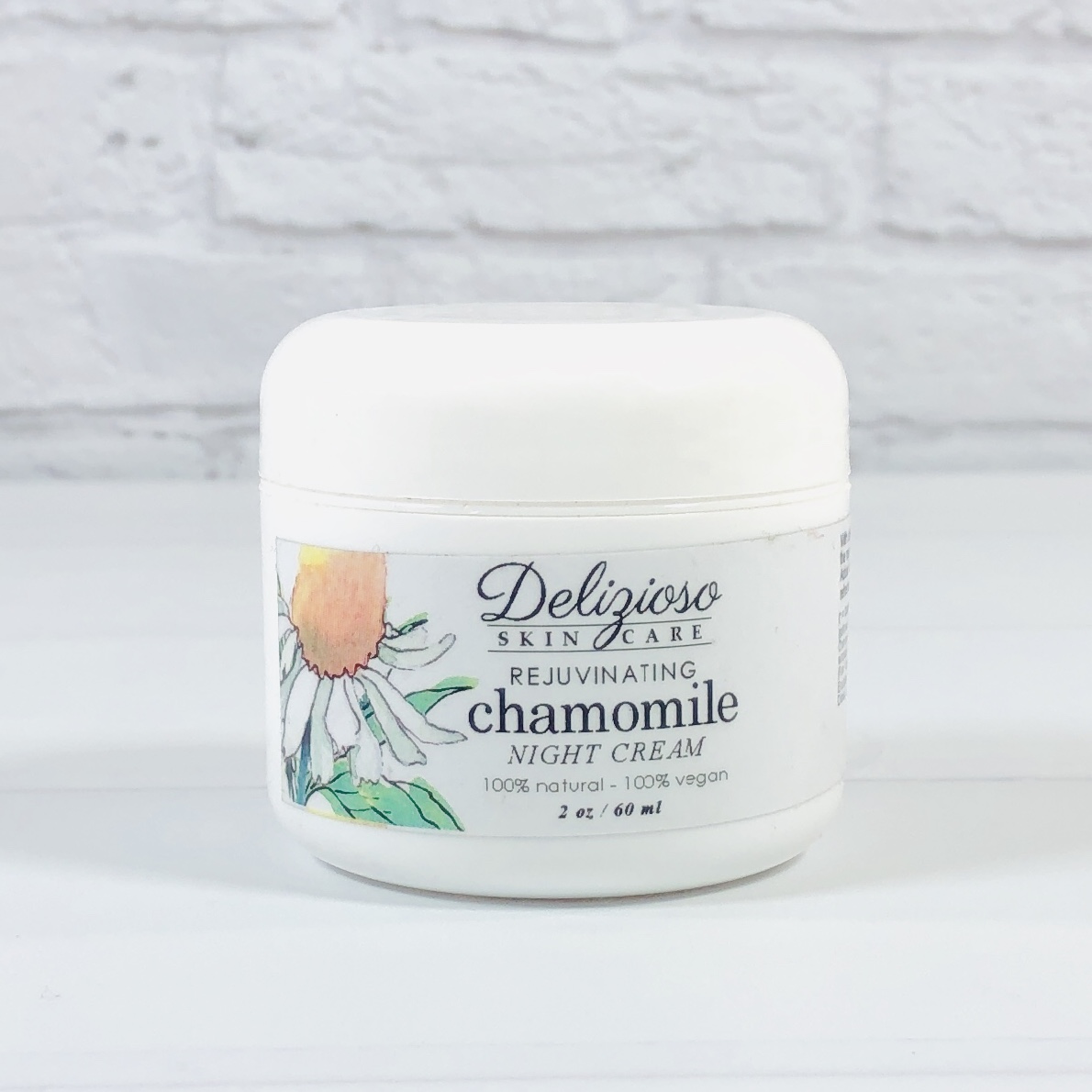 Delizioso Skincare Rejuvenating Chamomile Night Cream ($39.95 for 50ml, making this worth $47.94) is a moisturizer that is supposed to help calm skin while keeping it moist and helping it look glowy.
Aloe, safflower, and cherry pit oil are the first few ingredients but some others listed are avocado oil, chamomile and lavender extracts, plus hemp oil.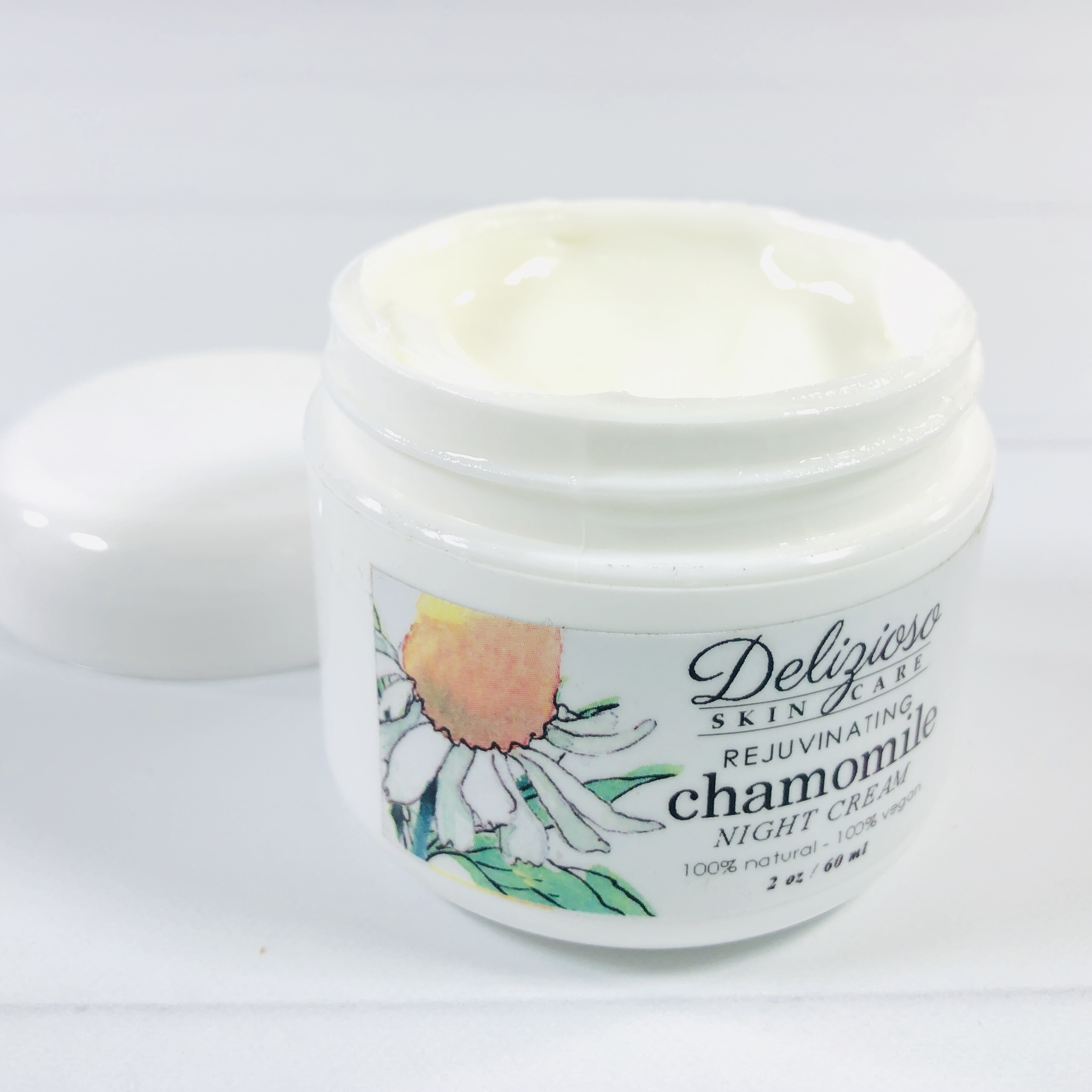 The lotion has a creamy feel but also feels a little waxy, which may help keep moisture in the skin. The scent is very strong to my nose and I think I will use this as a scented body lotion instead of on my face, it just feels so good on my skin.
This Way Natural Space Sunscreen SPF35 With Tint ($24.21) Sunscreen in a subscription box is especially welcome in the summertime but I would be somewhat cautious with this one, since it has citrus essential oils and may cause a burn if you rely solely on this product for a day at the beach.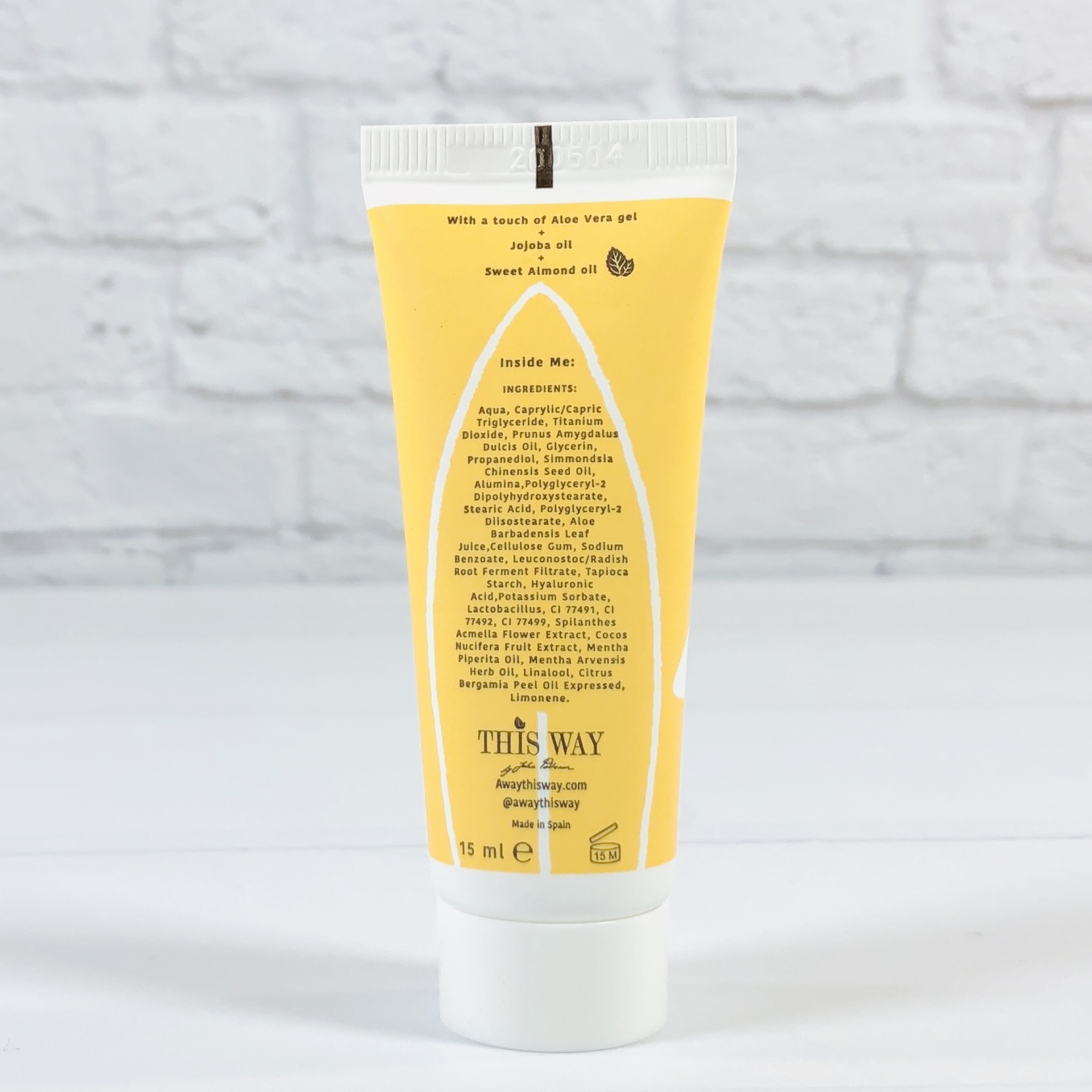 I'm always wary when a sunscreen doesn't come with an FDA label on it but at least this has zinc oxide, which should provide some protection. I used it on my face and was surprised to find it was pink. I started rubbing it around and while I liked the minty scent I can't say that I want that much essential oil on my face. The product took quite a bit of rubbing to spread around and then left me with odd pink patches. It also left my skin, let's call it moist, and when I used a blow dryer on my hair then my tresses got stuck on all those moist spots. I am also wary of the broken English and weird wording on the brand's website. It tells me it's smooth and "needs very little application" but for sunscreen I want to know I'm protected and this one is sketchy.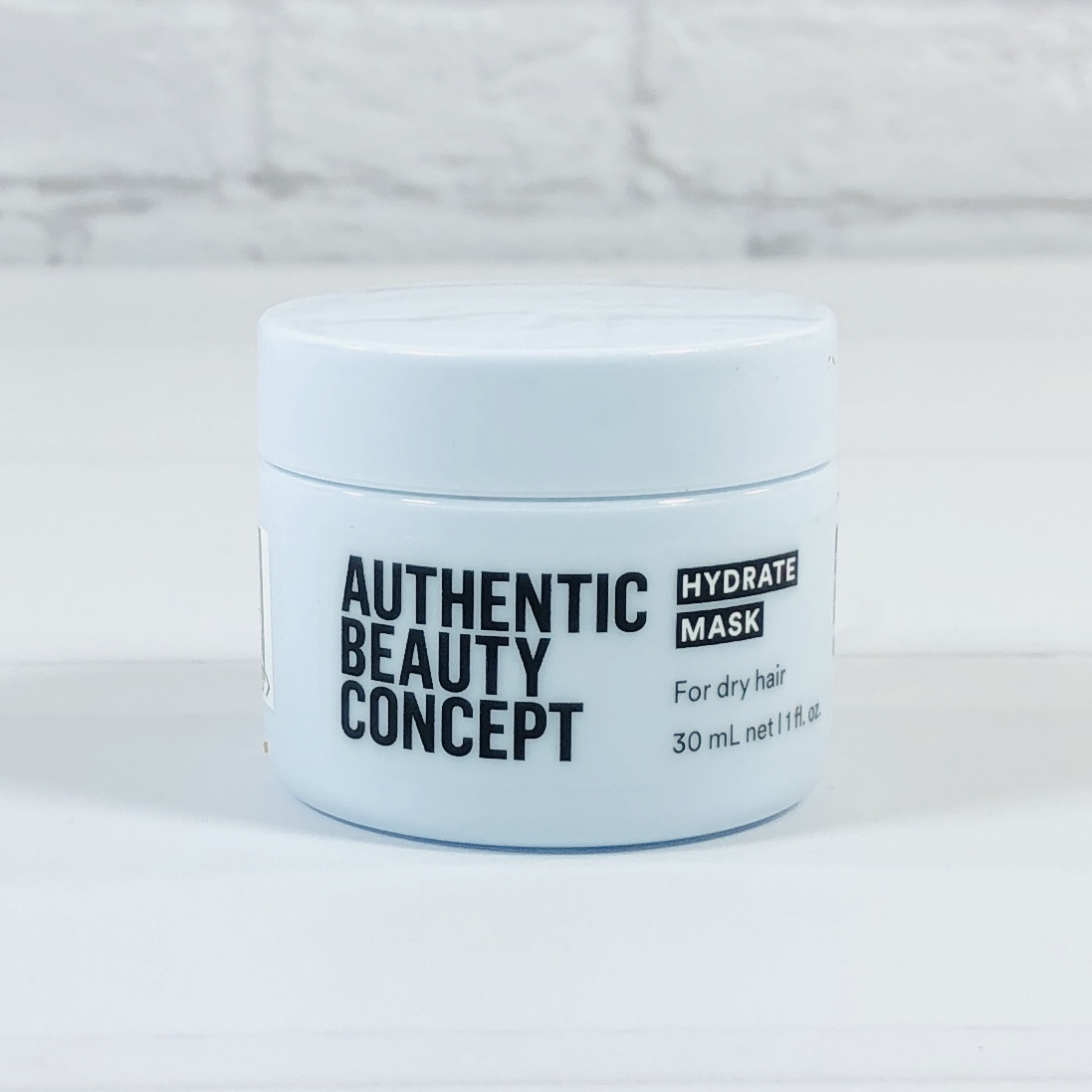 Authentic Beauty Concept Hydrate Hair Mask ($10 listed value) I use a deep conditioner once a week and this one worked well for my fine hair type.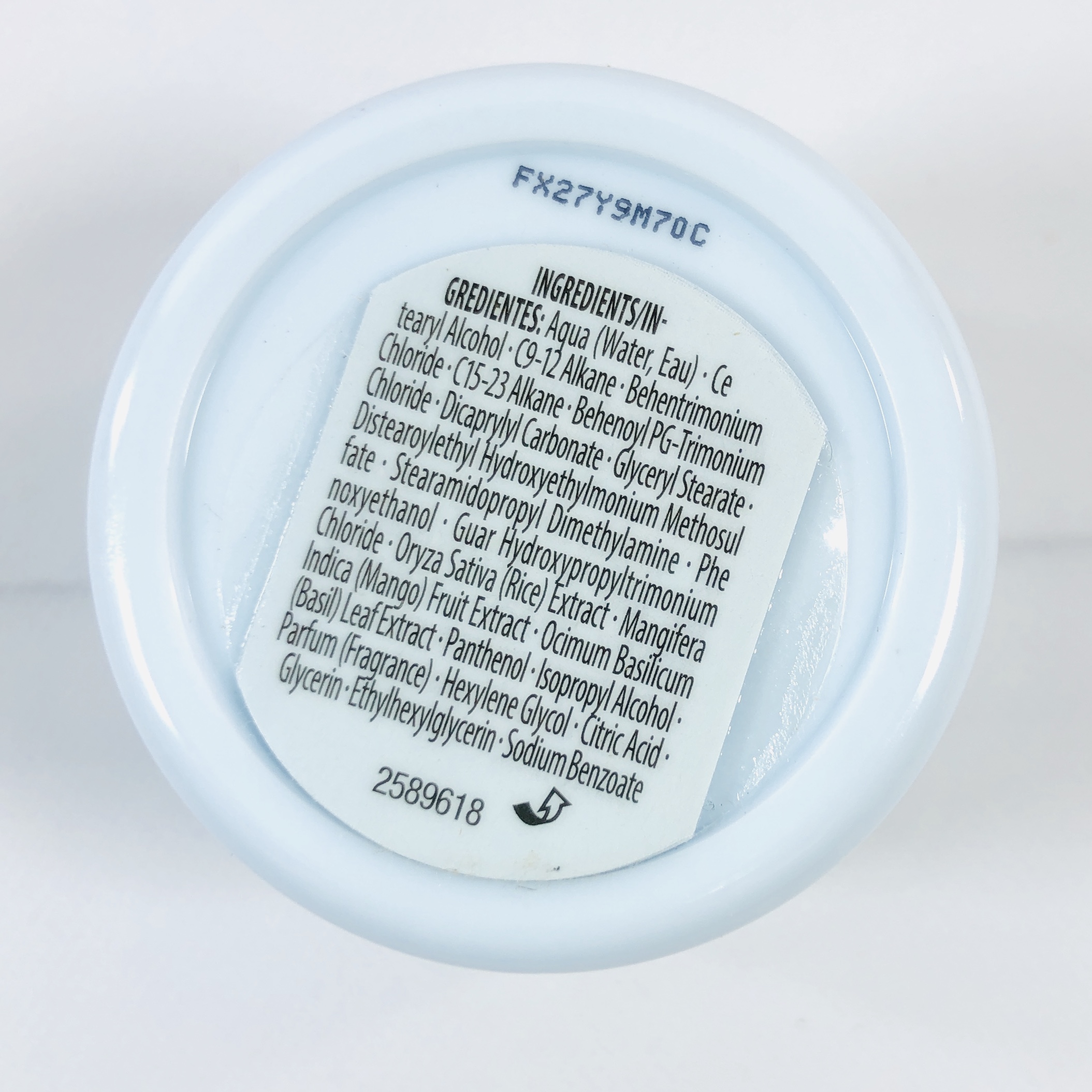 Mango fruit and rice extract are a couple of the ingredients here, and the product smells really good, like a nice perfume.
I used it after a clarifying shampoo (which always leaves my hair tangled) and my hair felt silky as I rinsed it out. I also had no problems combing my hair afterwards, plus it didn't weigh my hair down either. This was a win for me!
Wicked Good Sugared Violets Perfume Roller ($15.95) is a sweet little roll-on perfume from a company that has their own subscription box!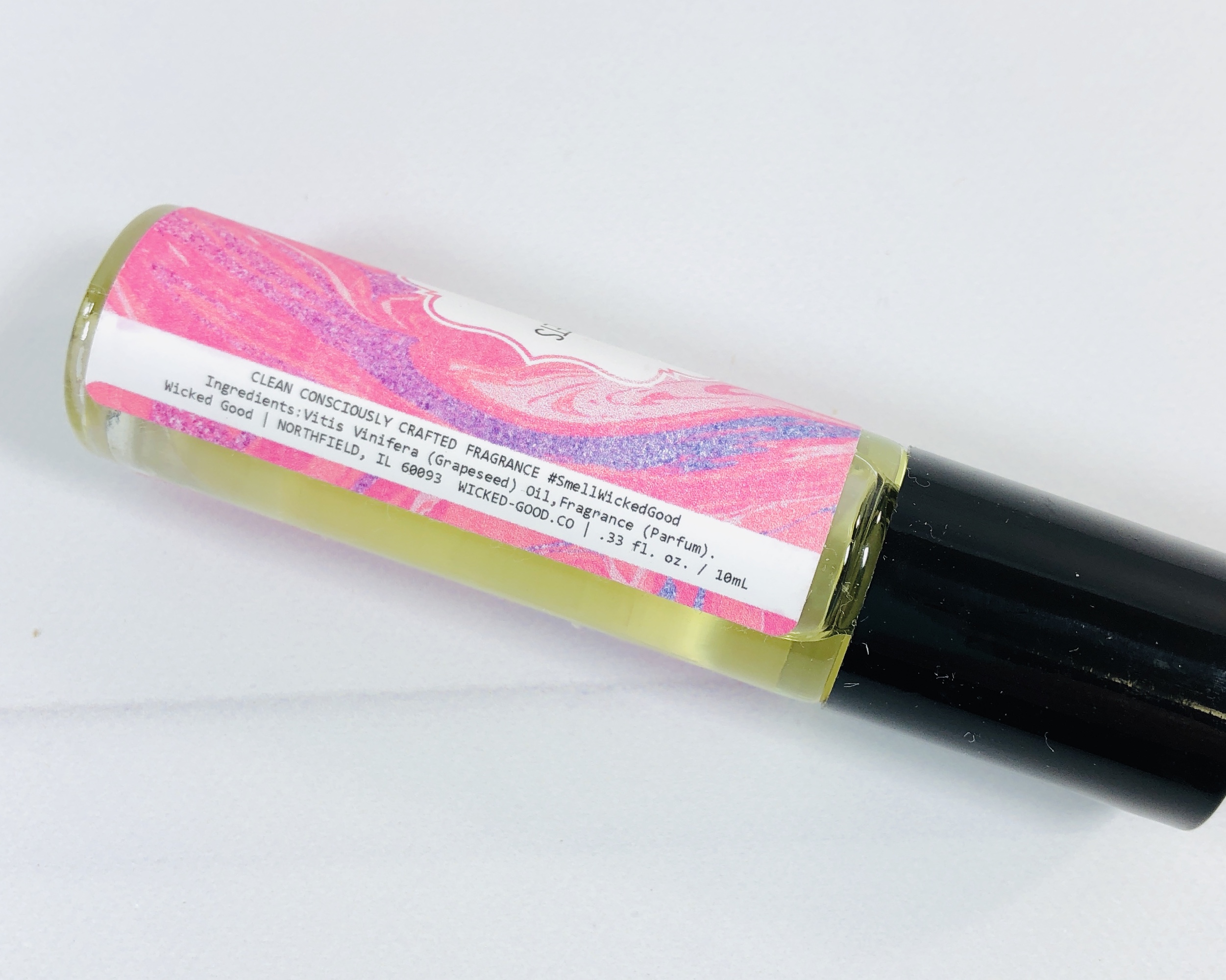 Ingredients are grapeseed oil with fragrance added, and I would like to add that the fragrances from this brand are closer to traditional perfumes rather than essential oils. It smells like perfume.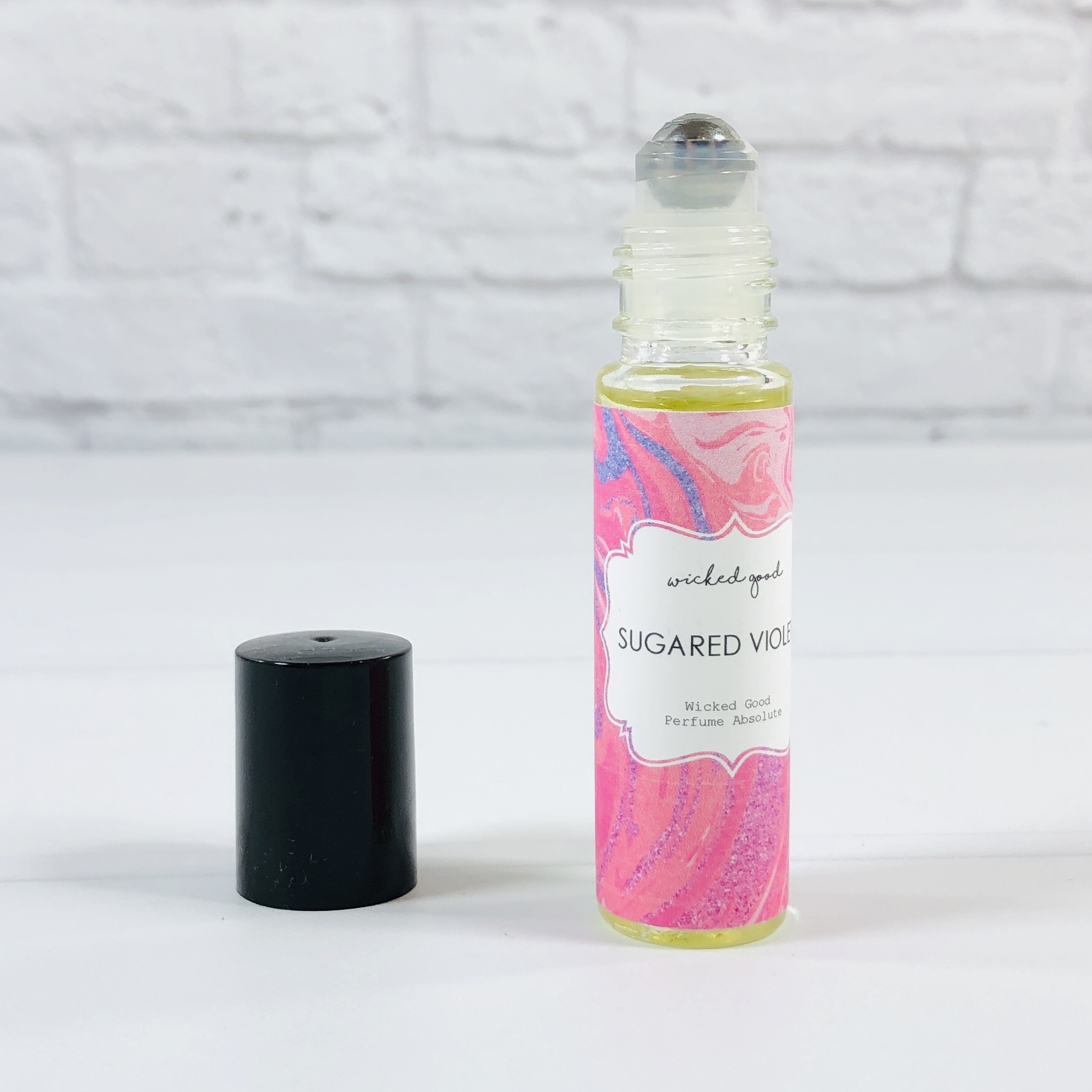 Scent notes for this fragrance are violet leaves and petals, jasmine, sugar, vanilla, and suede accord. I think it smells like a gourmand/floral/fruity scent with vanilla and sugar in the lead, but with a florals too. It's not heavy at all and is perfect for summer. It doesn't last a super long time but luckily it is easy to reapply with abandon!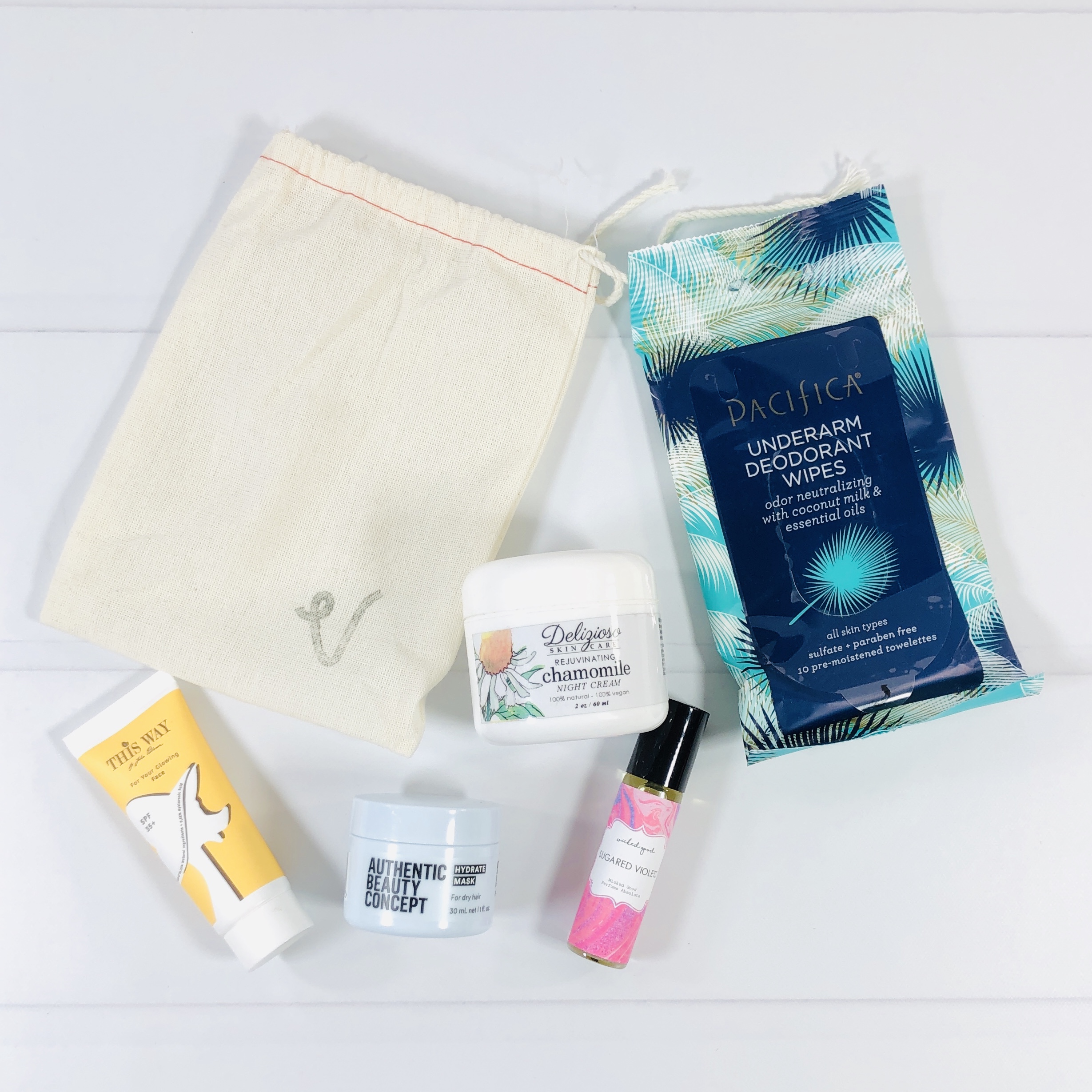 Vegan Cuts sent a solid box of items that seem perfect for summer! I especially like the rollerball scent, which smells sweet for the season, but I also liked how silky the deep conditioner left my hair. The face lotion works better as a body lotion for me and while the SPF wasn't my cup of tea I realize that not every product will be a home run. The value for the July box was around $101!
What do you think of this month's Vegan Cuts Beauty Box? Let me know which product you're loving in the comments!