Universal Yums is an international snack subscription! Featuring a new country each month, the box contains unique and delicious snacks that are either difficult or impossible to find in US stores. They promise to always include a variety of sweet and savory snacks, all with the featured country's distinct flavors and spices. Each box also comes with an interactive guidebook containing an explanation of why they chose each snack, as well as trivia, games, recipes, and other cultural features!
There are three available box sizes:
Yum Box – 6+ snacks plus a 12-page booklet for $14 a month
Yum Yum – 12+ snacks plus a 16-page booklet and other bonus content for $25 a month
Super Yum Box – 20+ snacks plus a 20-page booklet and other bonus content for $39 a month
DEAL: Save 10% on a 6+months Universal Yums subscription!! No coupon code needed, just use this link to sign up!
This is the review of the Yum Yum box!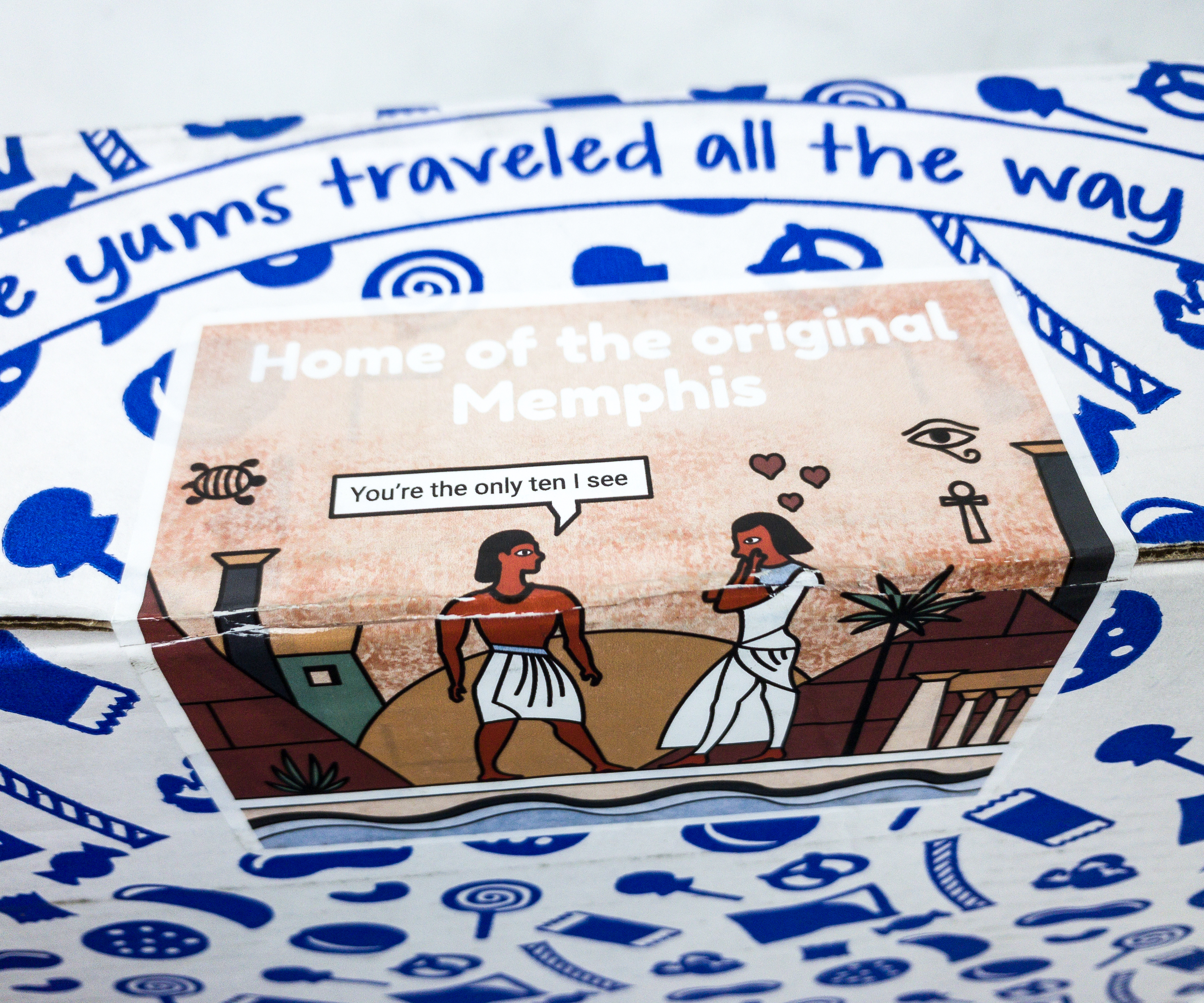 The sticker seal usually gives us a hint about the featured place.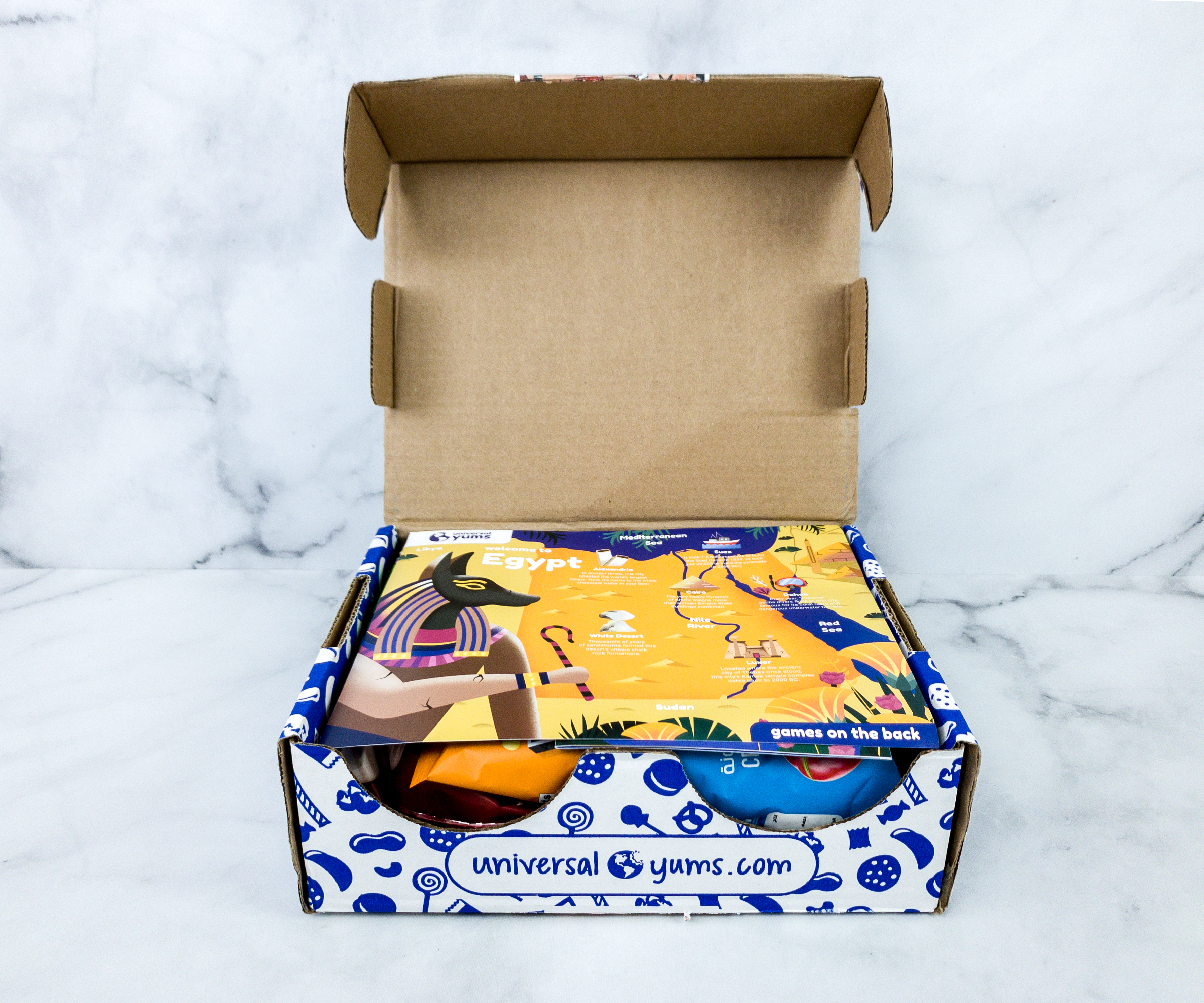 The featured place this month is EGYPT!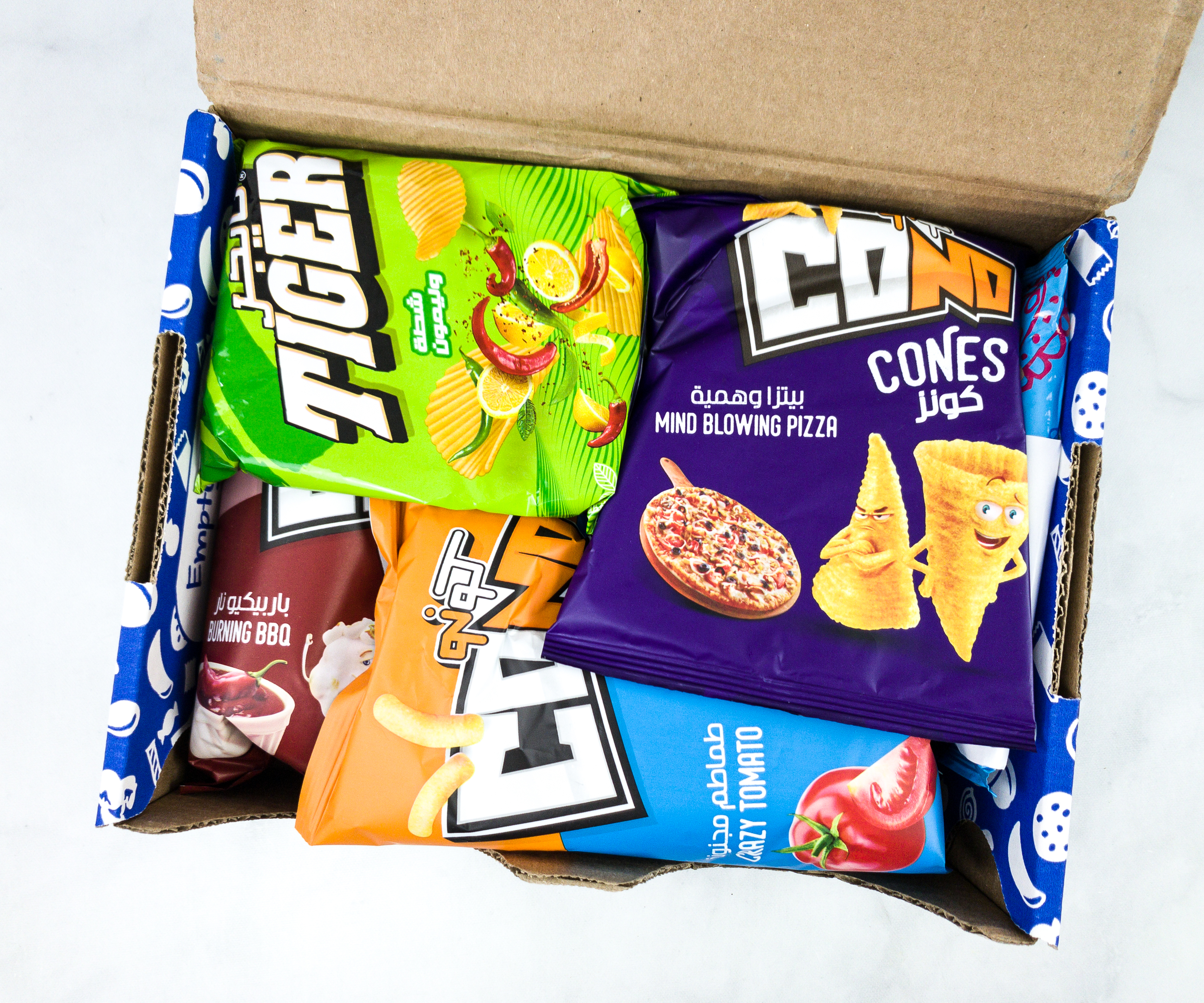 As always, the box is jampacked!
The card features the map of Egypt. It also gives us a brief overview of the country!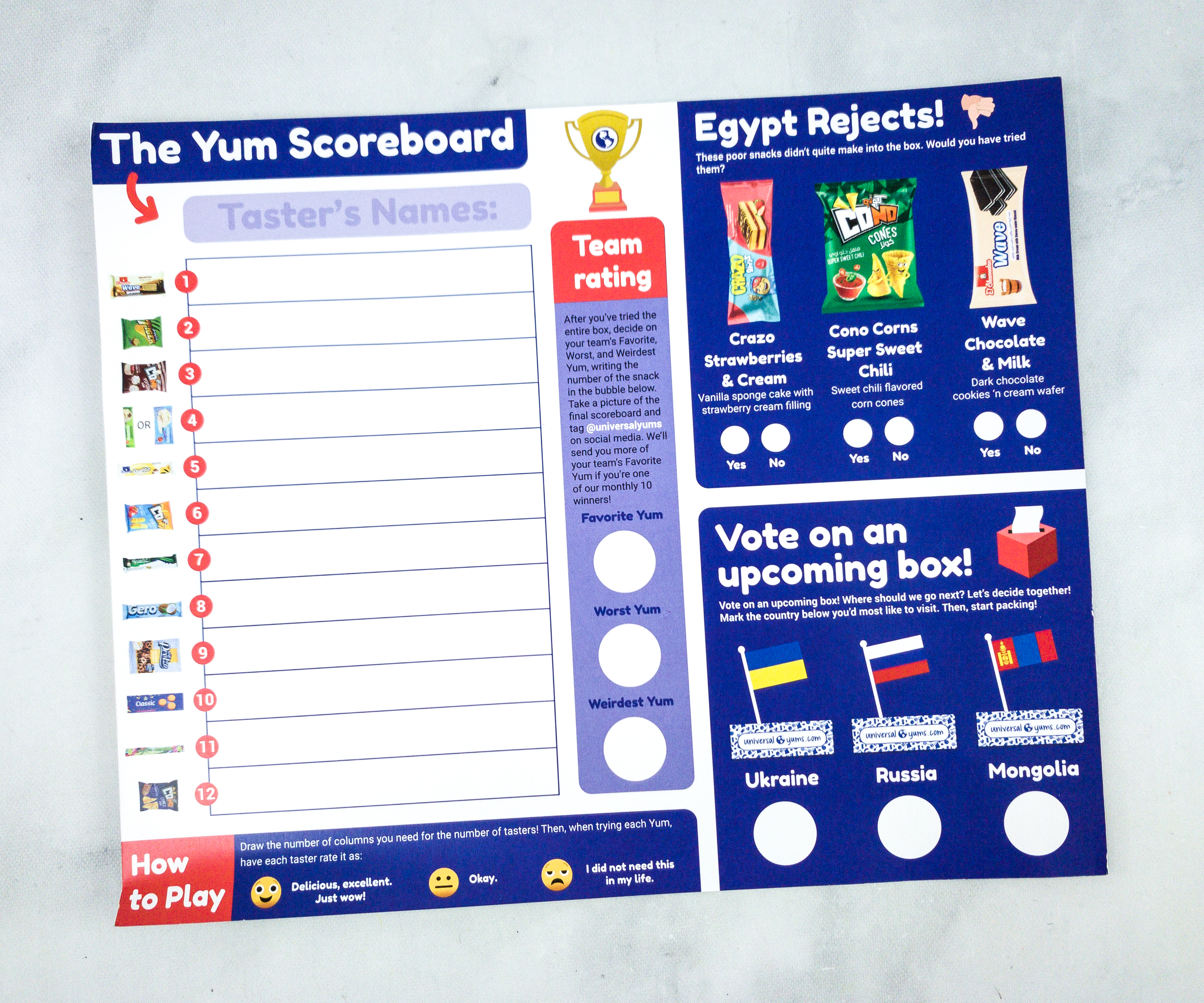 There's a sheet for The Official Yum Awards where you can rate all the snacks!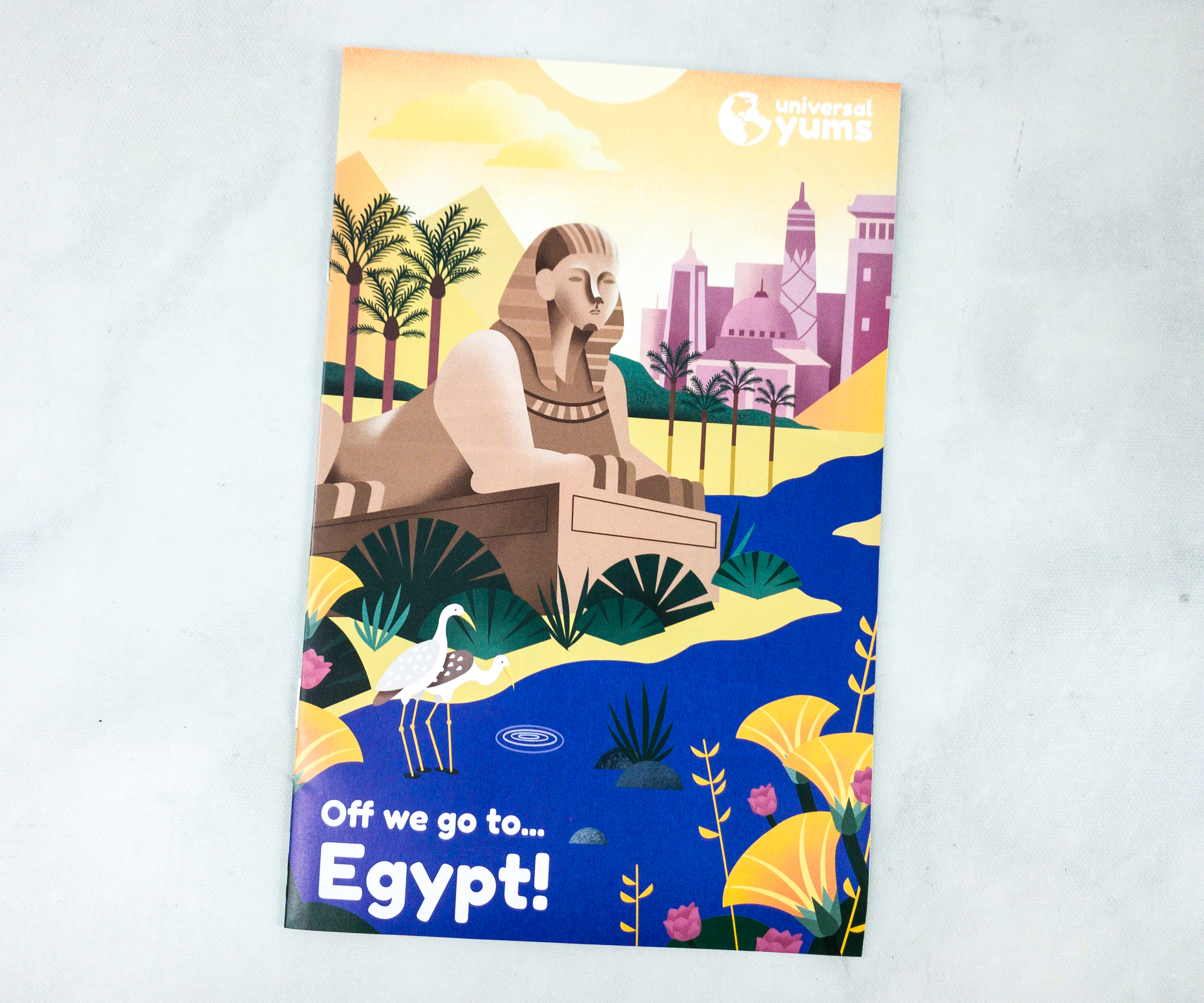 Aside from the sheet, we also received an information booklet!
At the back, they featured items that are available in The Yum Shop!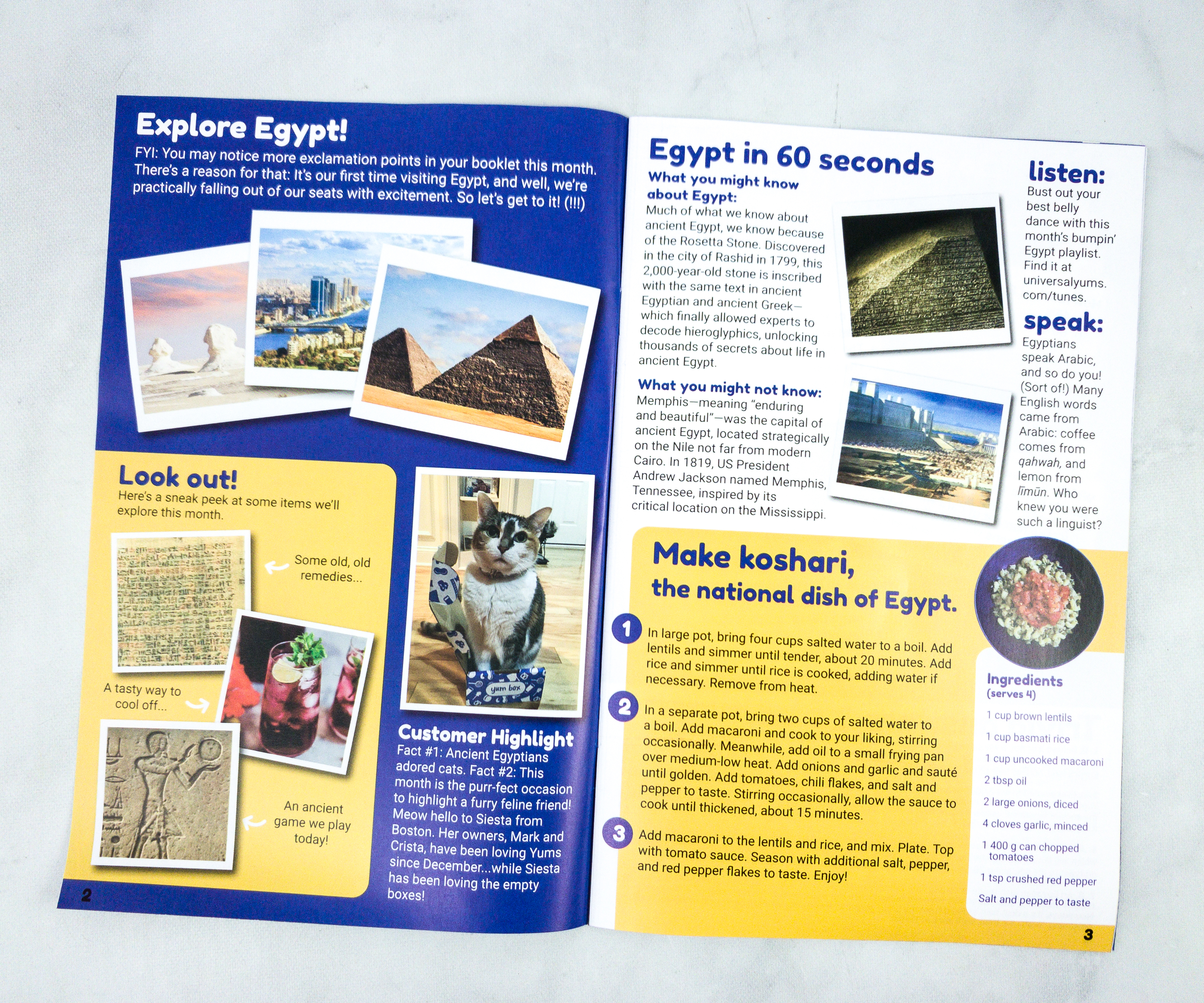 Inside the booklet, there are more fun facts about Egypt, as well as tourist spots. There's even a recipe for Egypt's national dish, koshari!
Here's a trivia page where you can test your knowledge about this wonderful place!
This booklet also lists down all the snacks inside the box.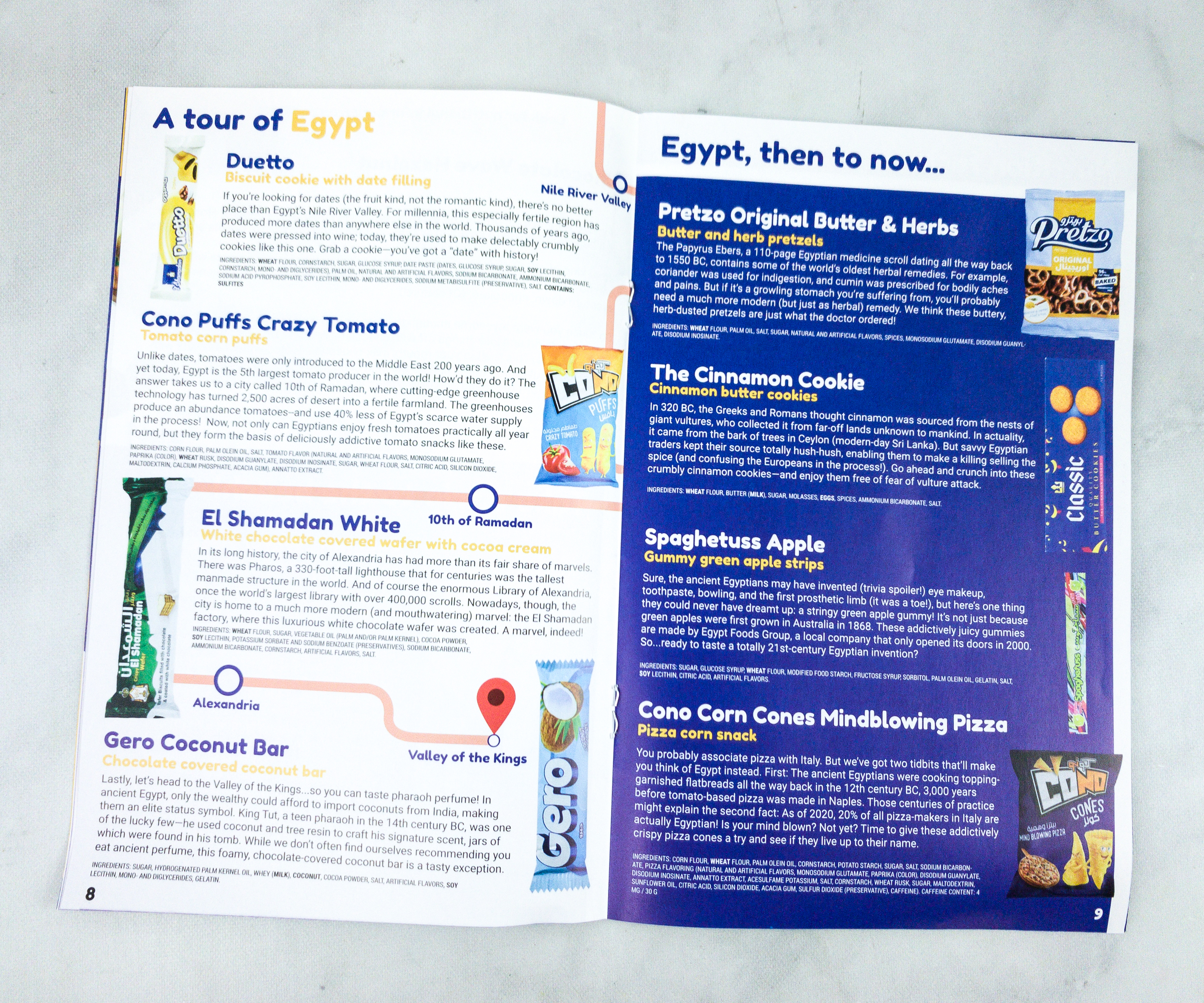 Each snack comes with a photo and a long description in the booklet!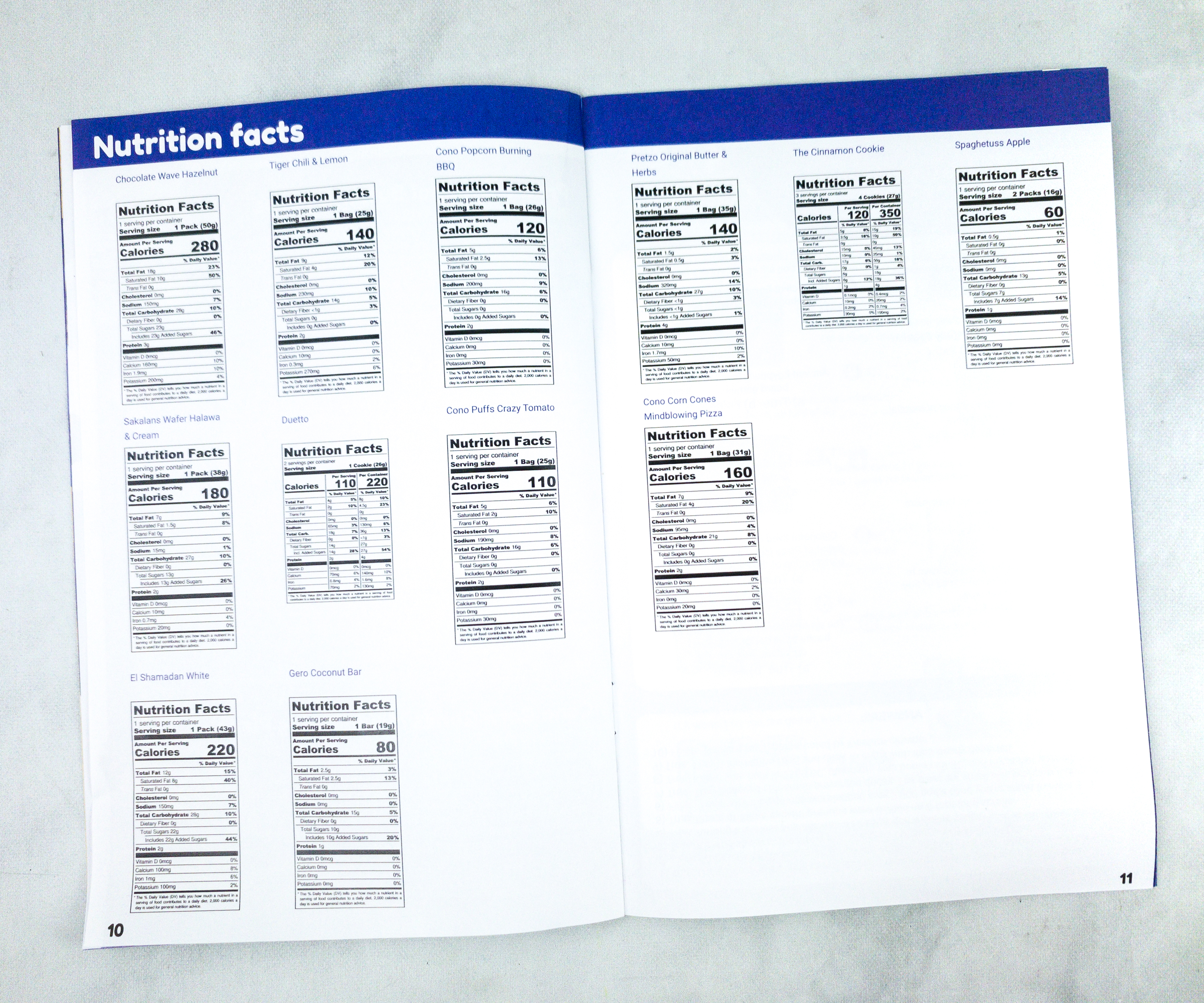 This month, they also included the Nutrition Facts of each item.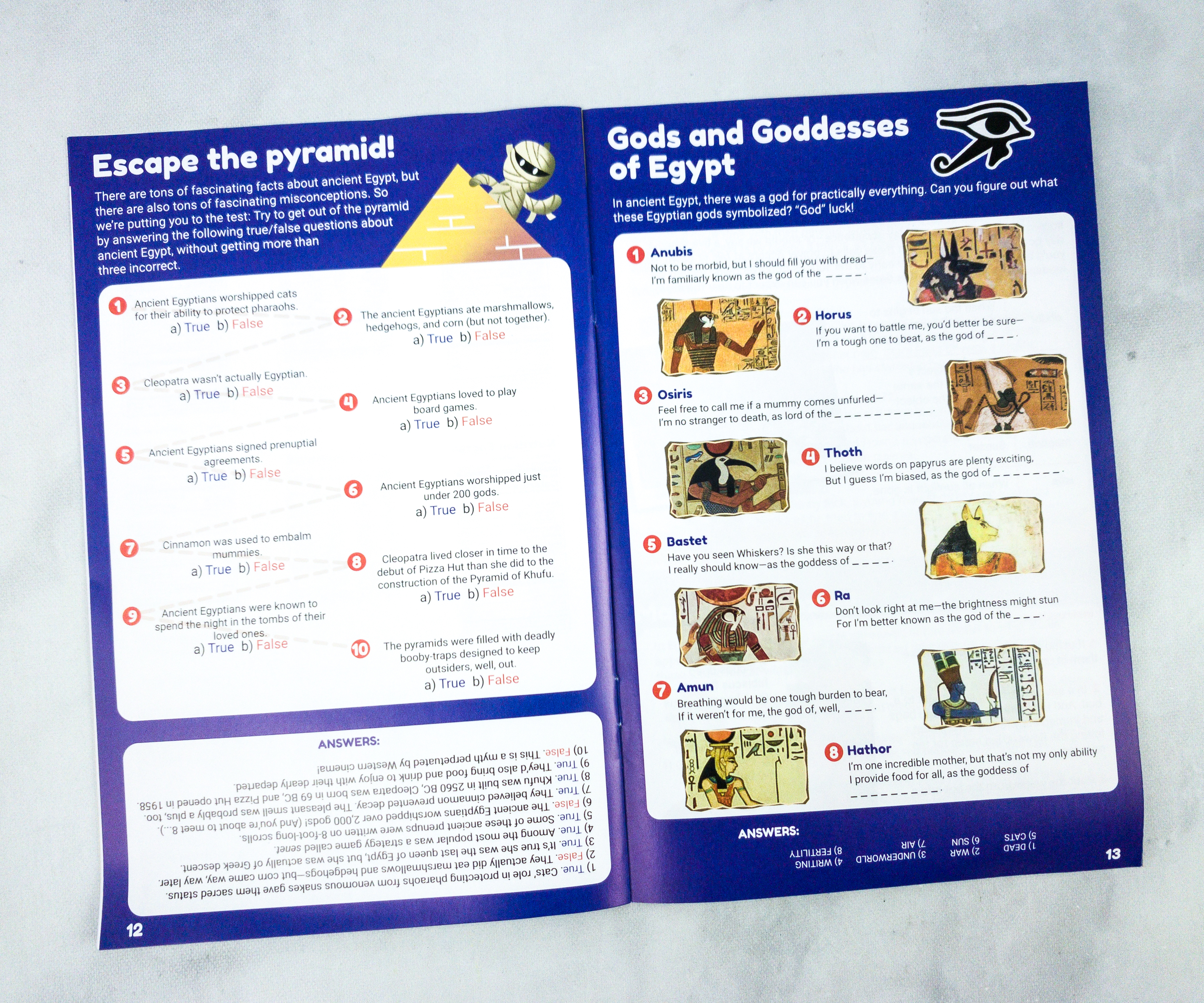 There are even fun games you can play with friends, including the Escape the Pyramid and Gods and Goddesses of Egypt.
We loved reading this before taking a bite on this month's snacks!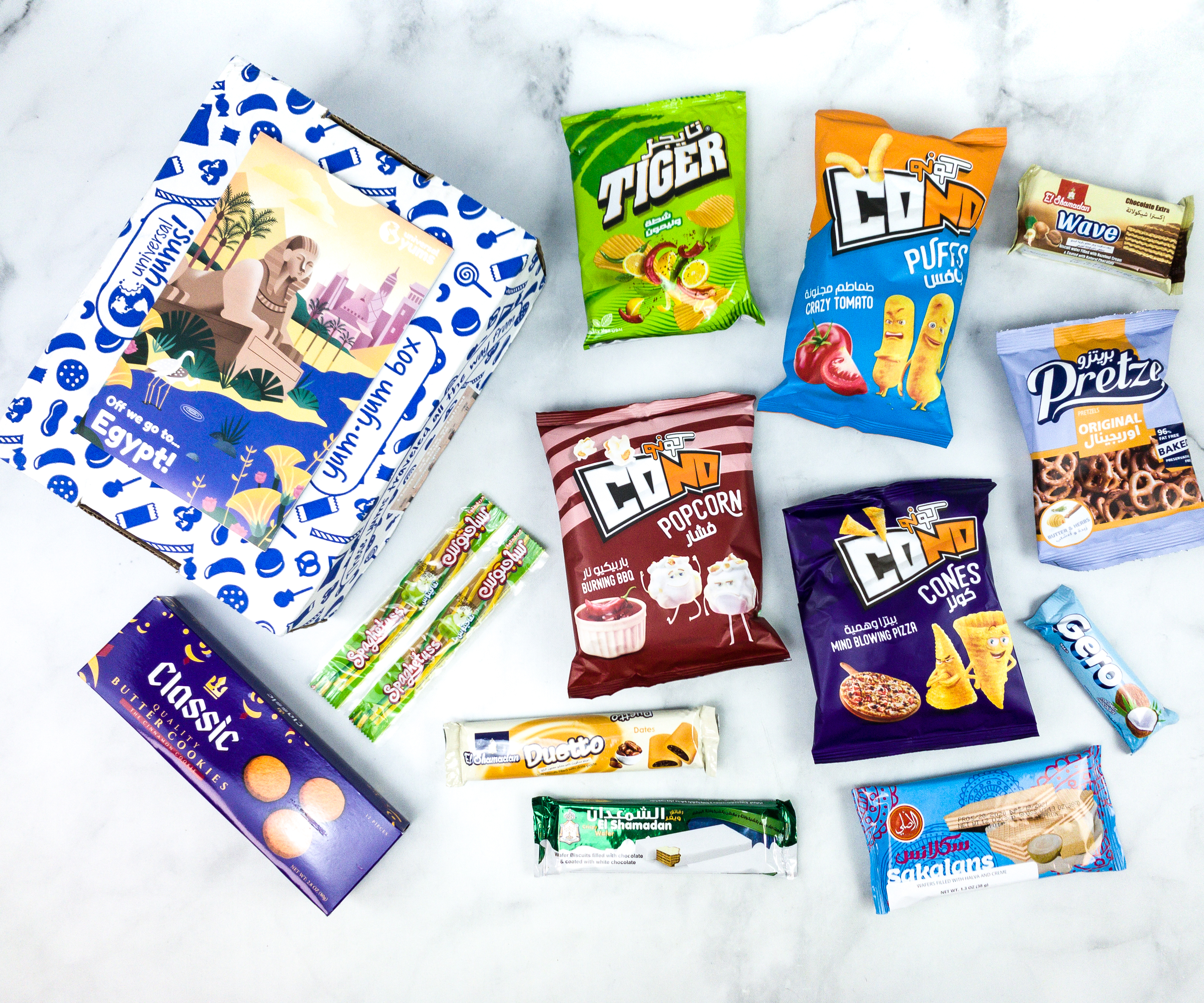 Everything in my August 2020 box!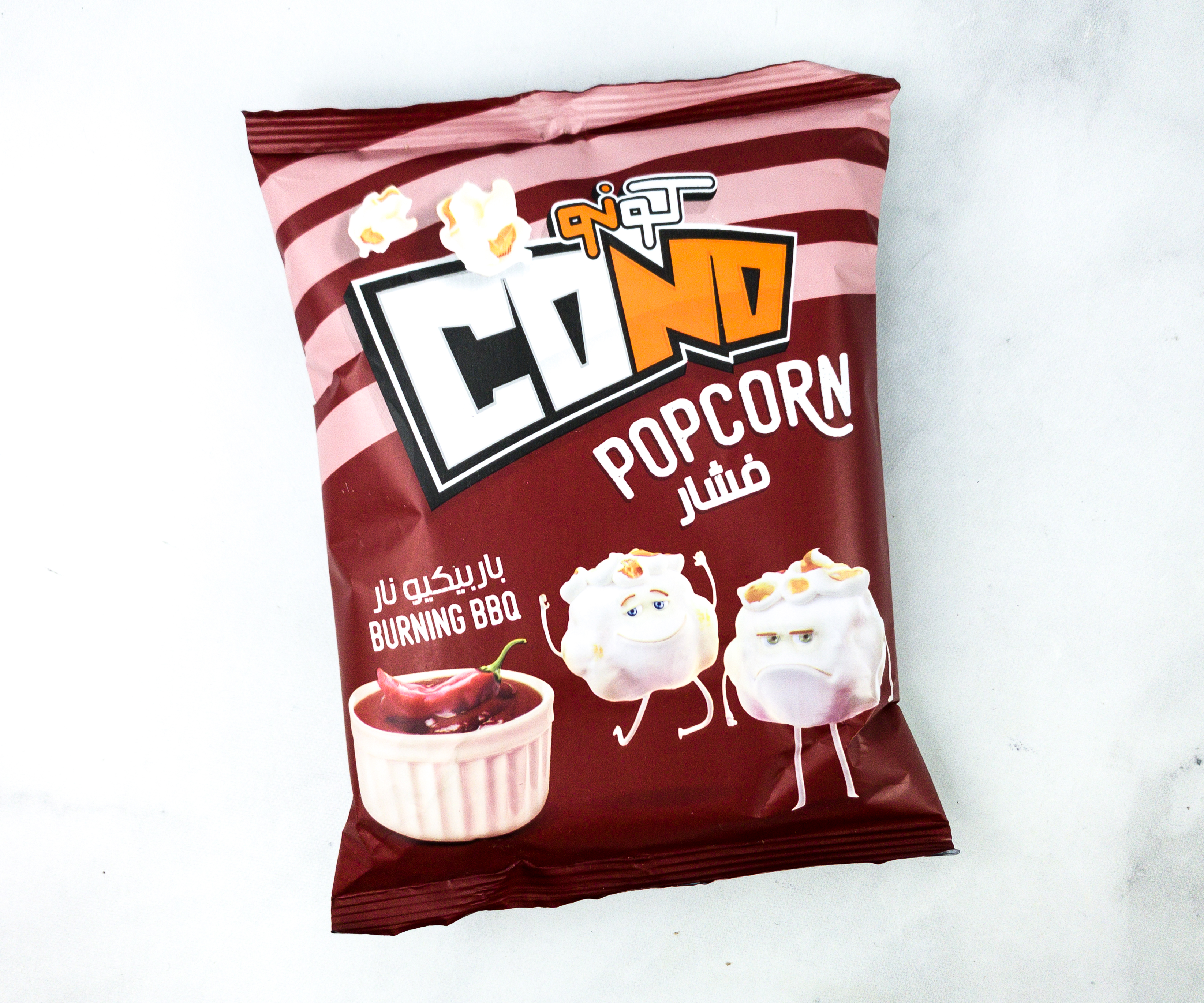 Cono Popcorn Burning BBQ. It's a bag of delicious popcorn snack infused with Egyptian barbecue flavor. Each piece was crunchy and easy to chew. I also love its smoky and intensely spicy flavor, making it the perfect snack to pair with an ice-cold beverage!
Cono Corn Cones Mindblowing Pizza. Pizza is known as an Italian dish, but Egyptians actually made the very first pizza using flatbread topped with a variety of garnishes! From the same brand as the popcorns, here are crunchy cone-shaped crackers blended with delectable Egyptian pizza flavors. They're so tasty!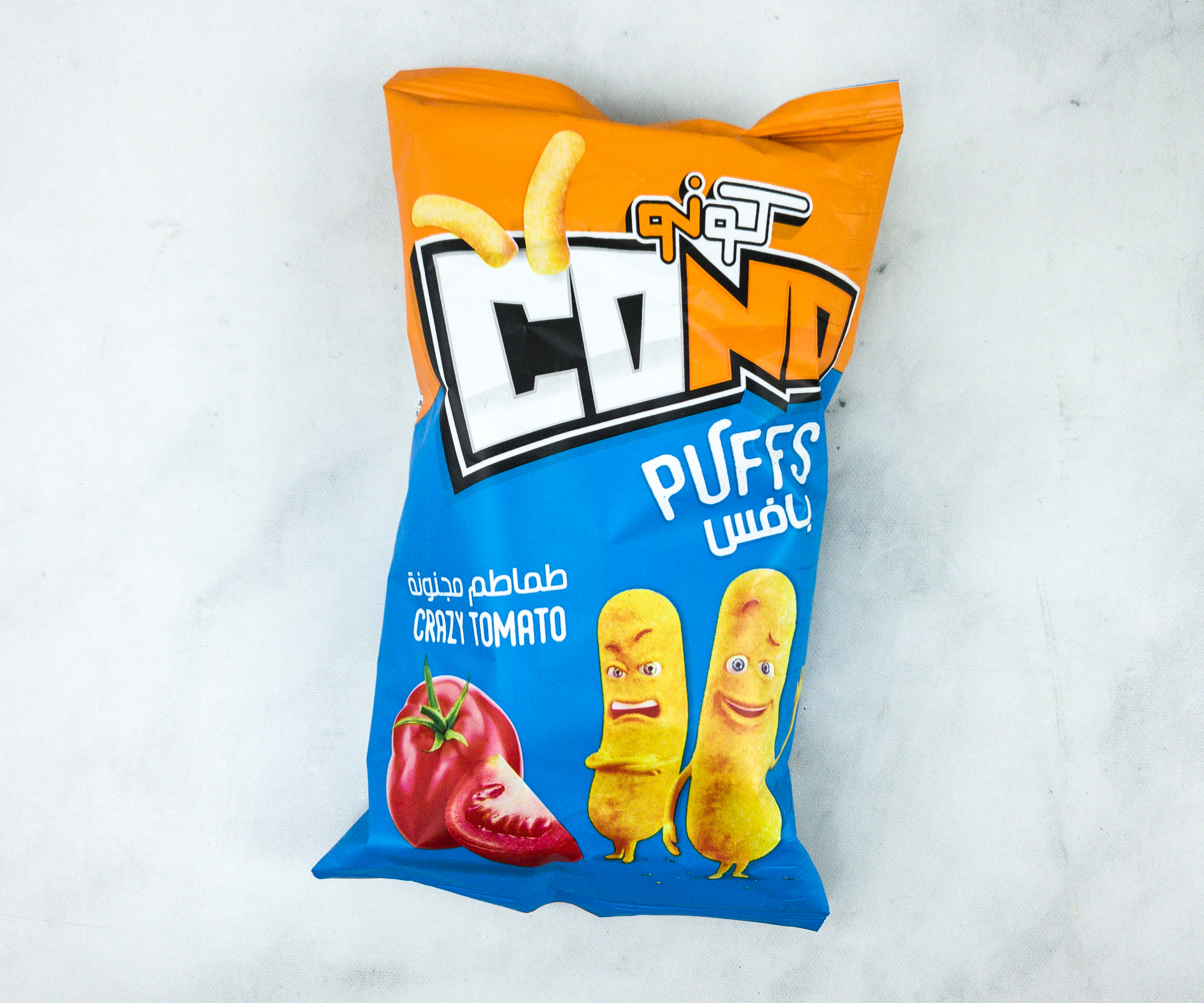 Cono Puffs Crazy Tomato. Here's another great snack for watching TV! These are lightweight corn puffs seasoned with a well-balanced blend of paprika and real tomato flavors. It's so yummy and very addicting as well.
Tiger Chili & Lemon. They took potato chips to another level by giving them a spicy and sour flavor! The wavy chips were satisfyingly crunchy, while the flavors from chili and lemon were on point. I guess Egyptians really love intensely flavored snacks.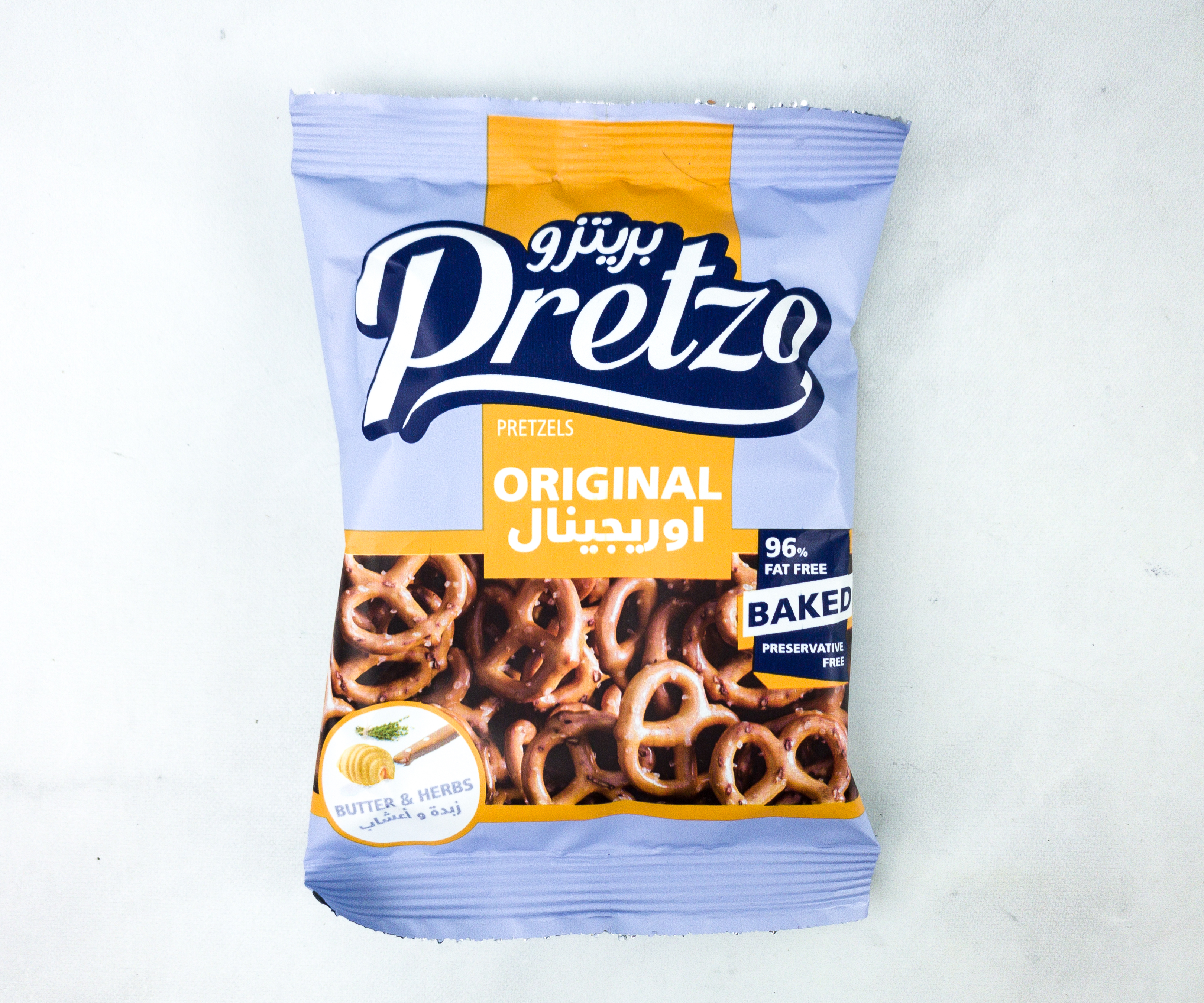 Pretzo Original Butter & Herbs. Aside from snacks with strong flavors, baked biscuits are popular in Egypt as well! This bag of pretzels is a delicious and quick snack to munch on. It contains no preservatives and is 96% fat-free since it's baked and not fried. It makes a lovely pair with your favorite dip!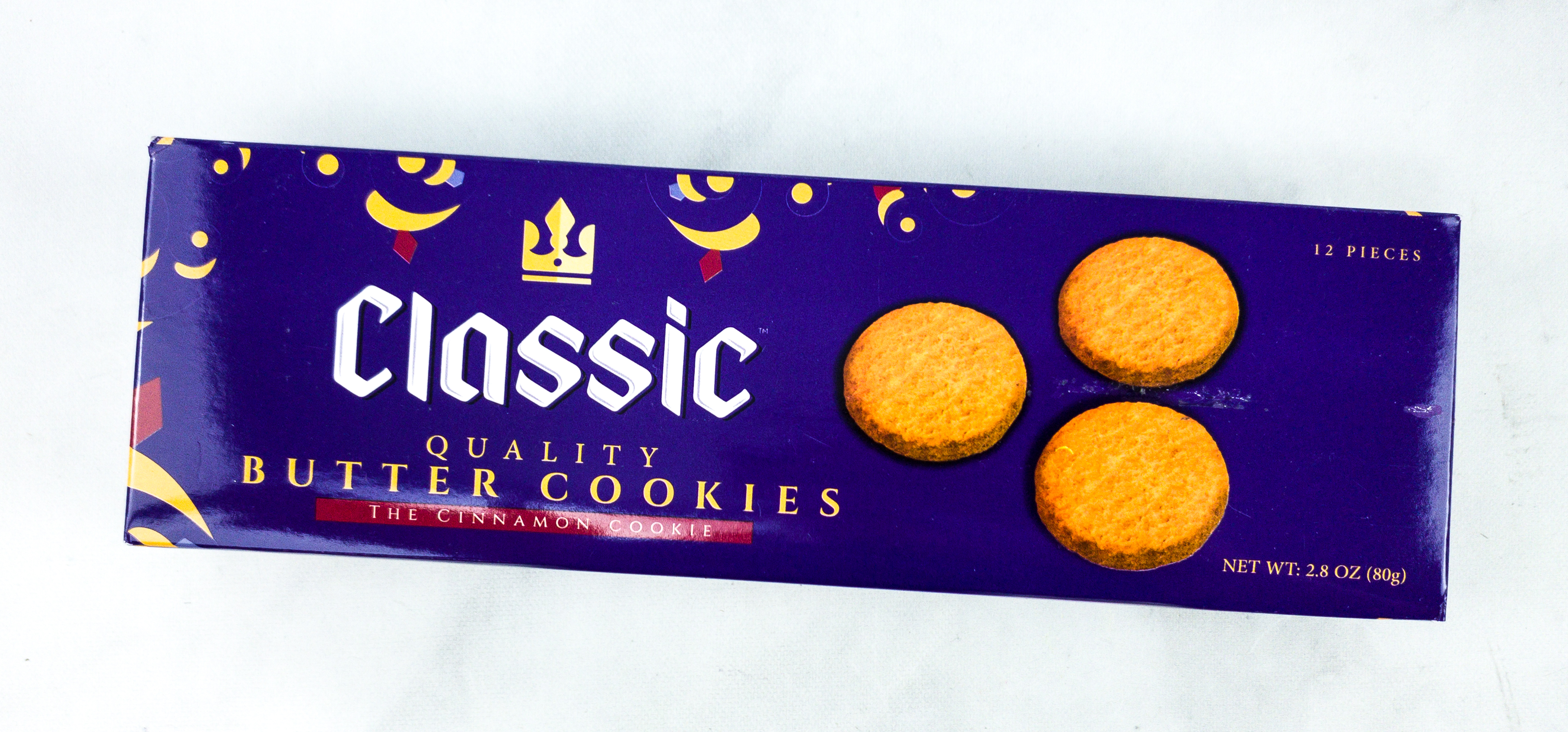 The Cinnamon Cookie. It's a 12-piece pack of butter cookies made from clean and simple ingredients that include wheat flour, butter, sugar, molasses, eggs, spices, and salt. Whether paired with warm milk or enjoyed as is, these cookies are perfect! My kids love them so much!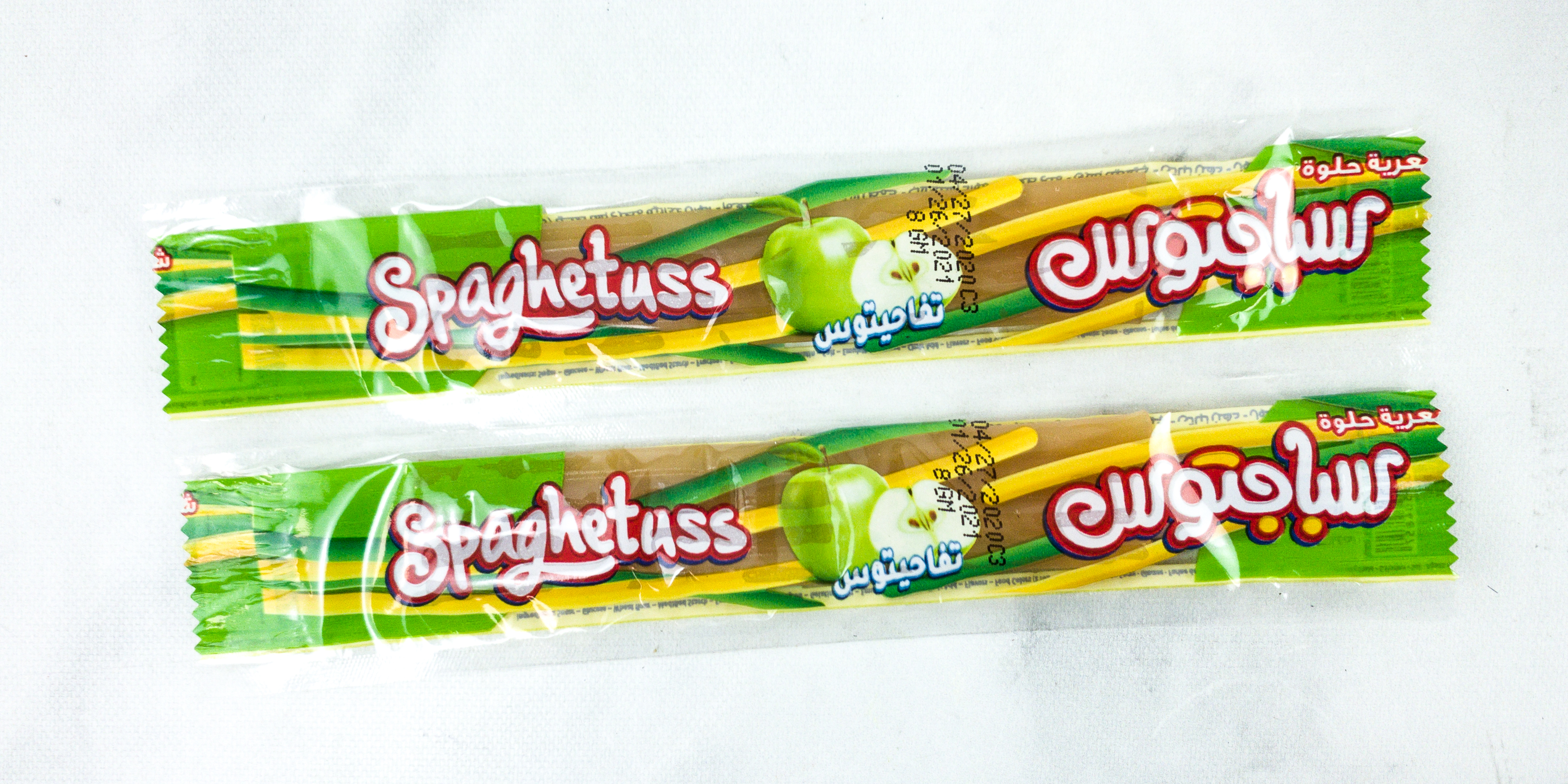 Spaghetuss Apple. As a sour candy lover, I was definitely satisfied with these thin strip of gummy candies infused with green apple flavor. In spite of its slim form, it's packed with real fruity taste! It's chewy as well!
Chocolate Wave Hazelnut. Chocolate and hazelnut is an irresistible combo! In this treat, the wafer is filled with hazelnut cream and coated with rich chocolate. The sweetness is just right, and the snack is filling overall. It's great for a quick afternoon pick-me-up!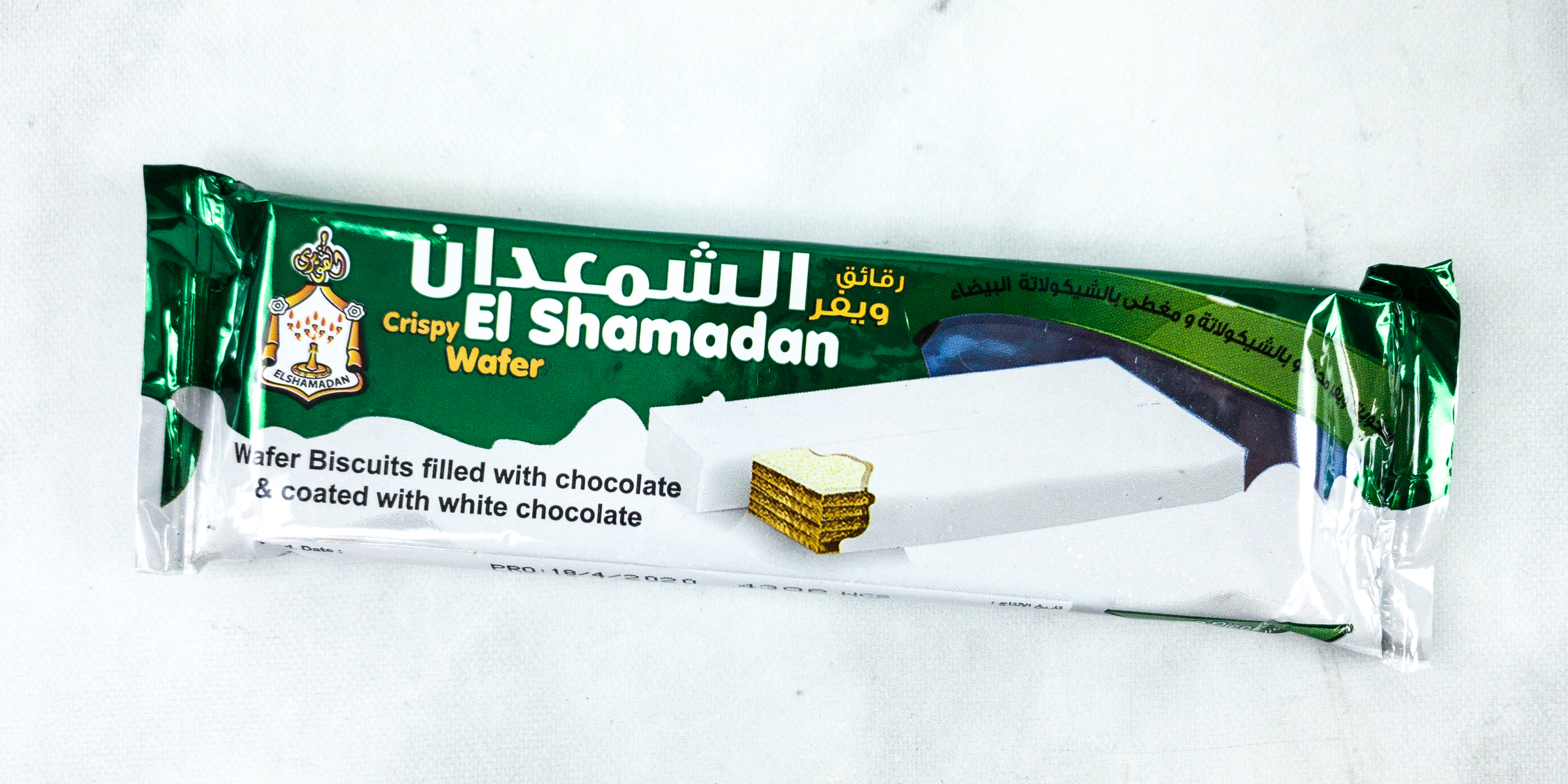 El Shamadan White. This crispy wafer snack is smaller than the first one, but it's also pretty tasty. The wafer is filled with regular chocolate and coated with creamy white chocolate. Its sweetness is addicting!
Sakalans Wafer Halawa & Cream. Halva is a well-known Middle East sweet confection made from nut butters or flour. This snack features a thick and tasty halva creme sandwiched between crispy wafer biscuits. Its unique flavor makes it a perfect snack to pair with hot coffee or tea!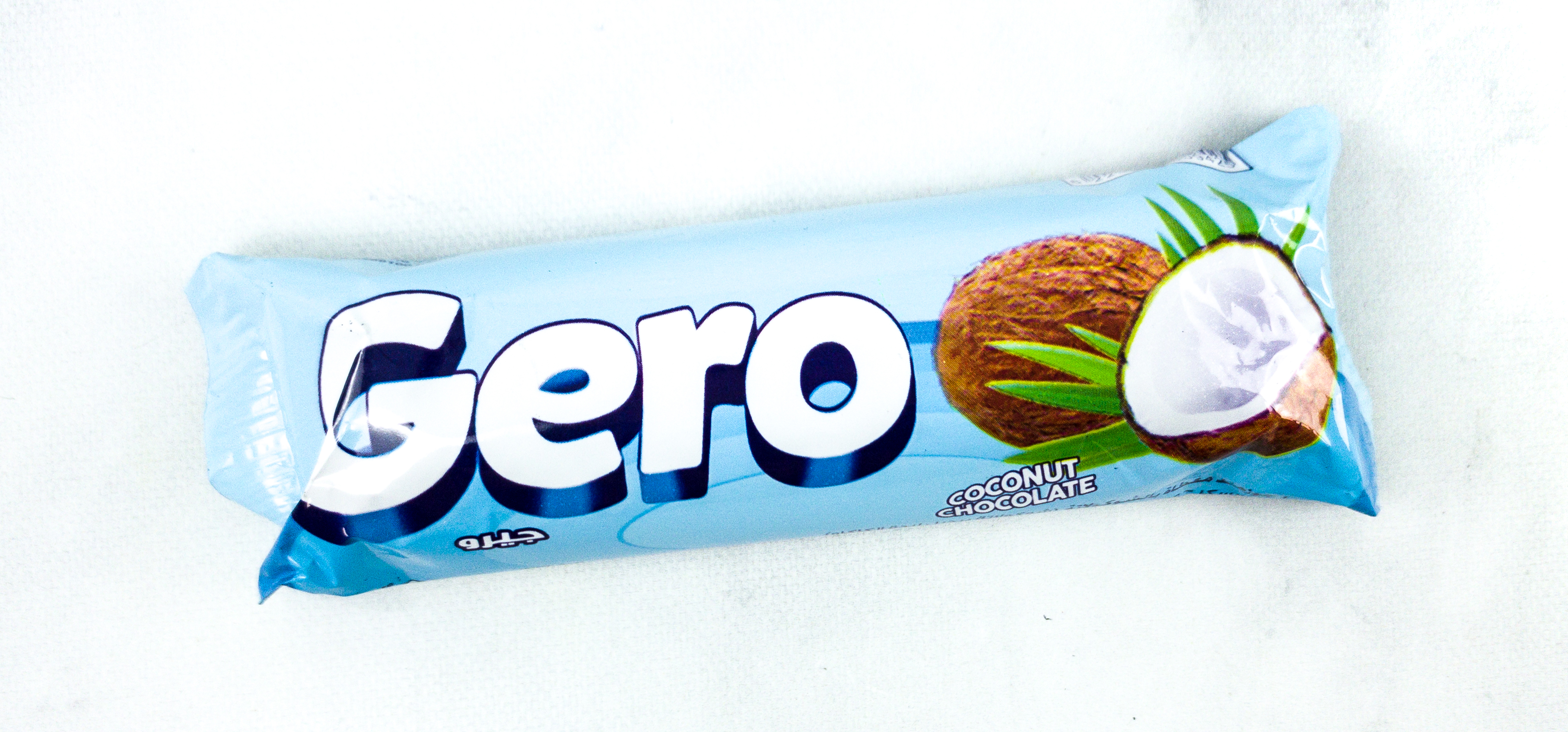 Gero Coconut Bar. For coconut lovers, here's a yummy treat you will love. It's like a candy bar, but with a sticky coconut filling inside. It also has chewy coconut bits that made it such a delight to munch on. The milk chocolate coating was smooth and creamy to boot!
Duetto. It's a soft biscuit filled with thick date paste! I never thought dates would taste so good as a filling. It was sweet, with a subtle caramel-like taste.
This month's Universal Yums brought us to another awesome country, Egypt! I loved all the snacks I received this month, especially the chips with intense flavors. They do know how to achieve a perfect balance of spicy and savory flavors! The cookies and wafer biscuits were yummy as well, and my kids liked them so much. Egypt is certainly a great place with great snacks, and Universal Yums did a great job showing it to us. It's truly a fantastic way to get the whole family involved too!
Have you tried Universal Yums? What do you think?