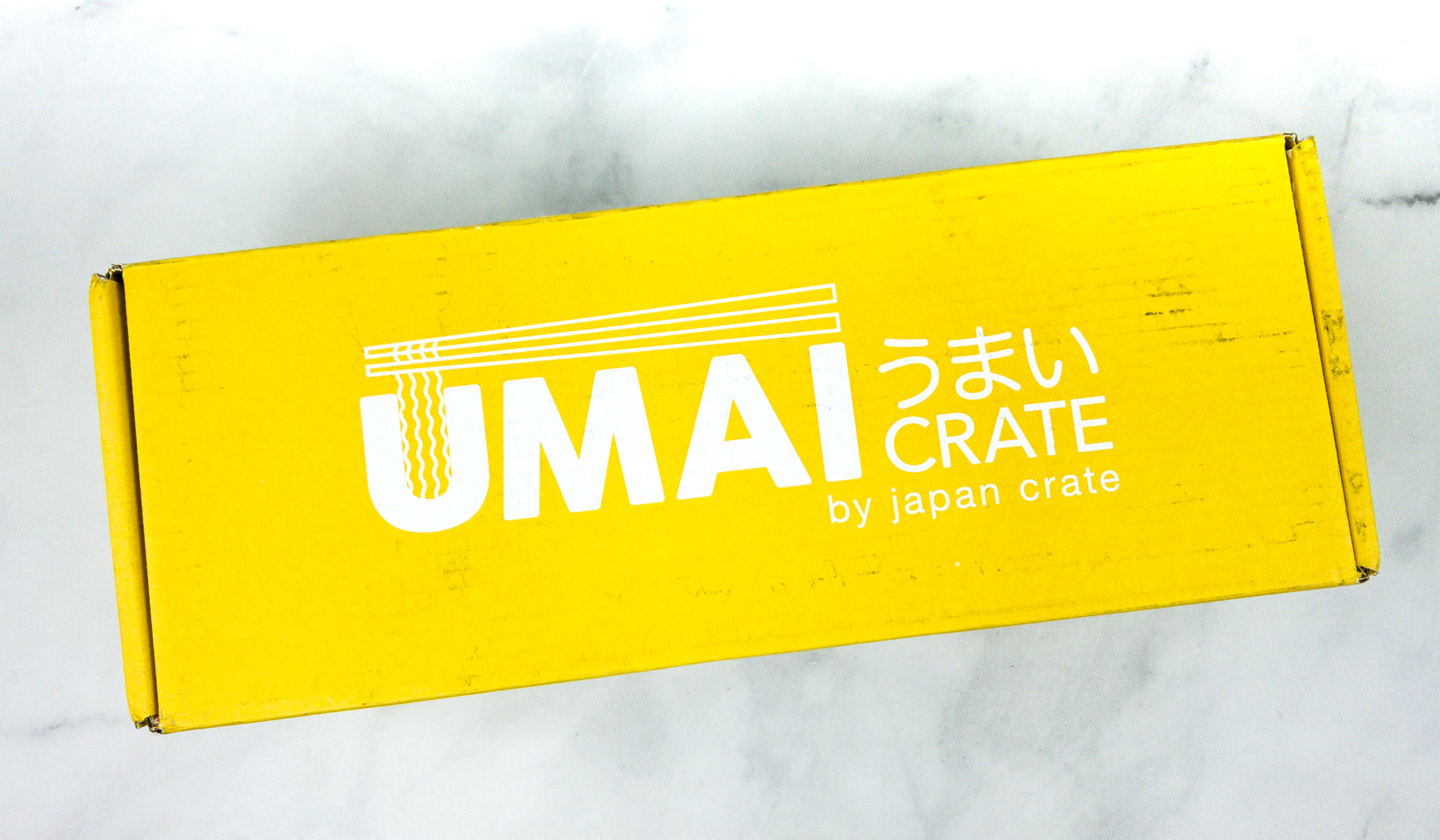 Umai Crate is a monthly subscription box that brings you exclusive Japanese-style noodles every month. The subscription costs $25 per month, and you'll get 7-8 noodles, plus bonus items like gachapons, collectible chopsticks, and more.
Umai Crate is from the same makers that bring you Japan Crate, Doki Doki Crate, and Kira Kira Crate!
DEAL: Take $3 off your first crate. Use coupon code HELLO.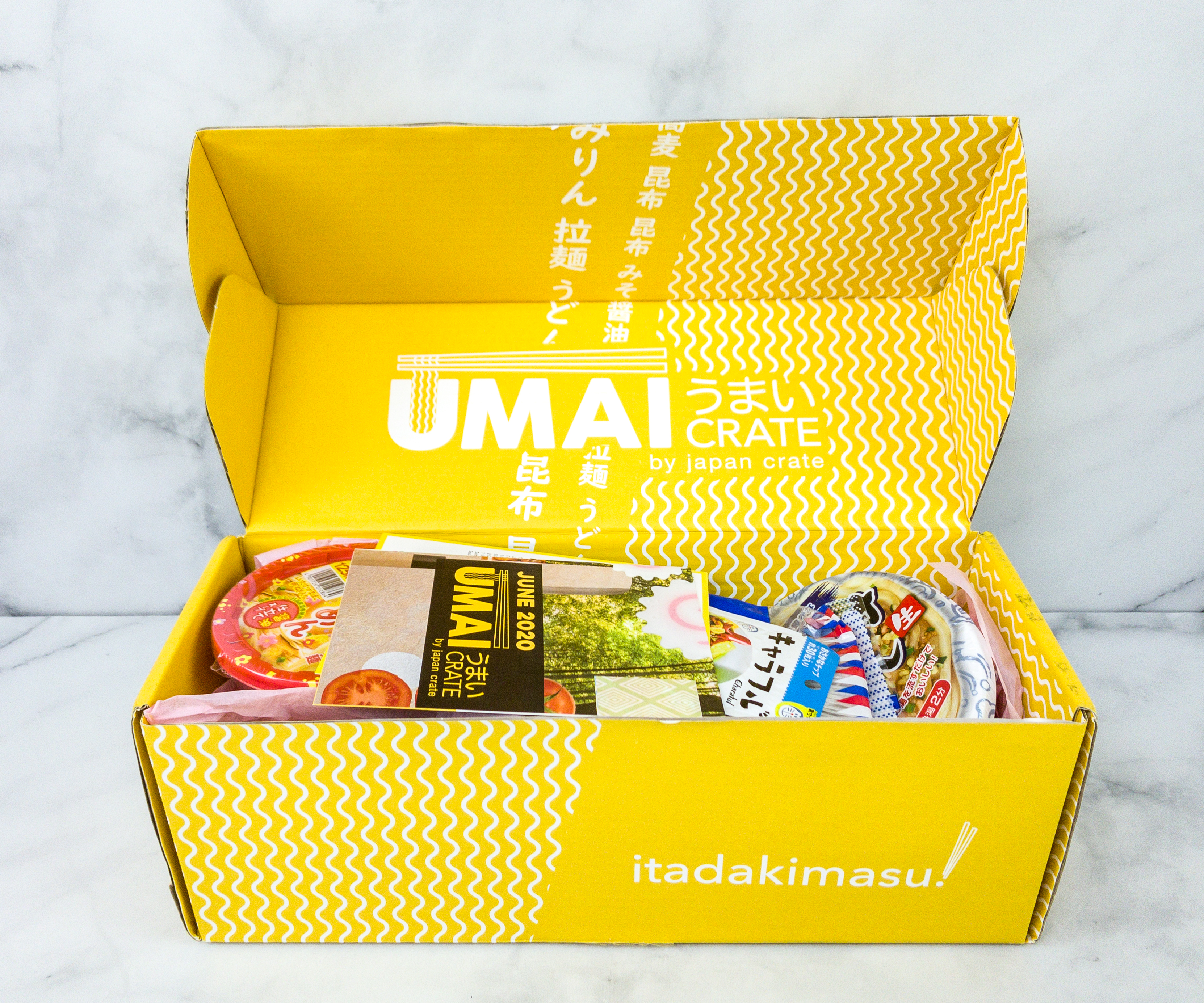 I'm excited to try this month's featured noodles!
This is the June 2020 edition of Umai Crate. The box is almost the size of a windowsill planter, and it's packed with yummy noodles!
It includes a booklet that contains a couple of fun articles about noodles and the noodle eating culture in Japan.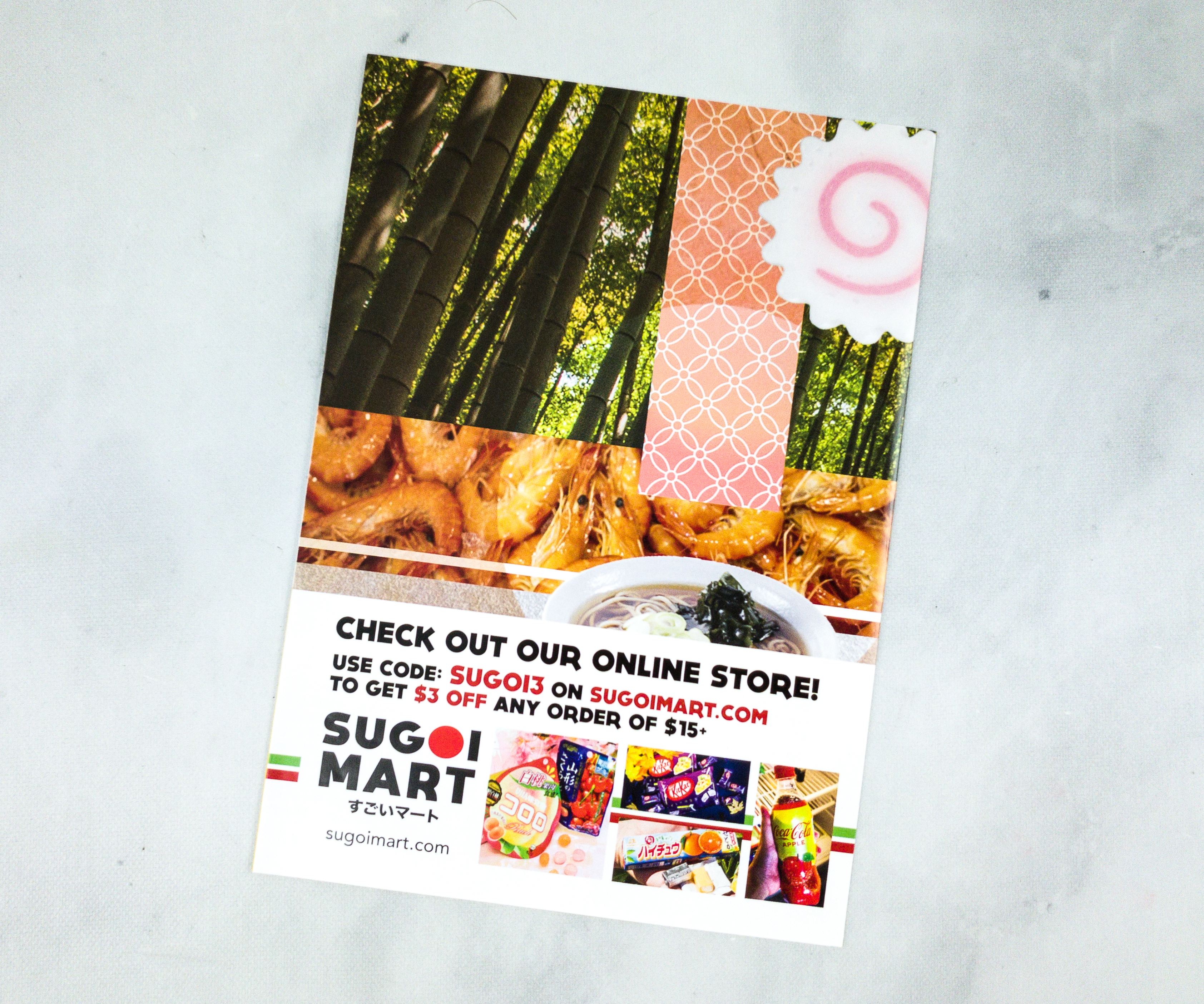 There's an included ad for Sugoi Mart!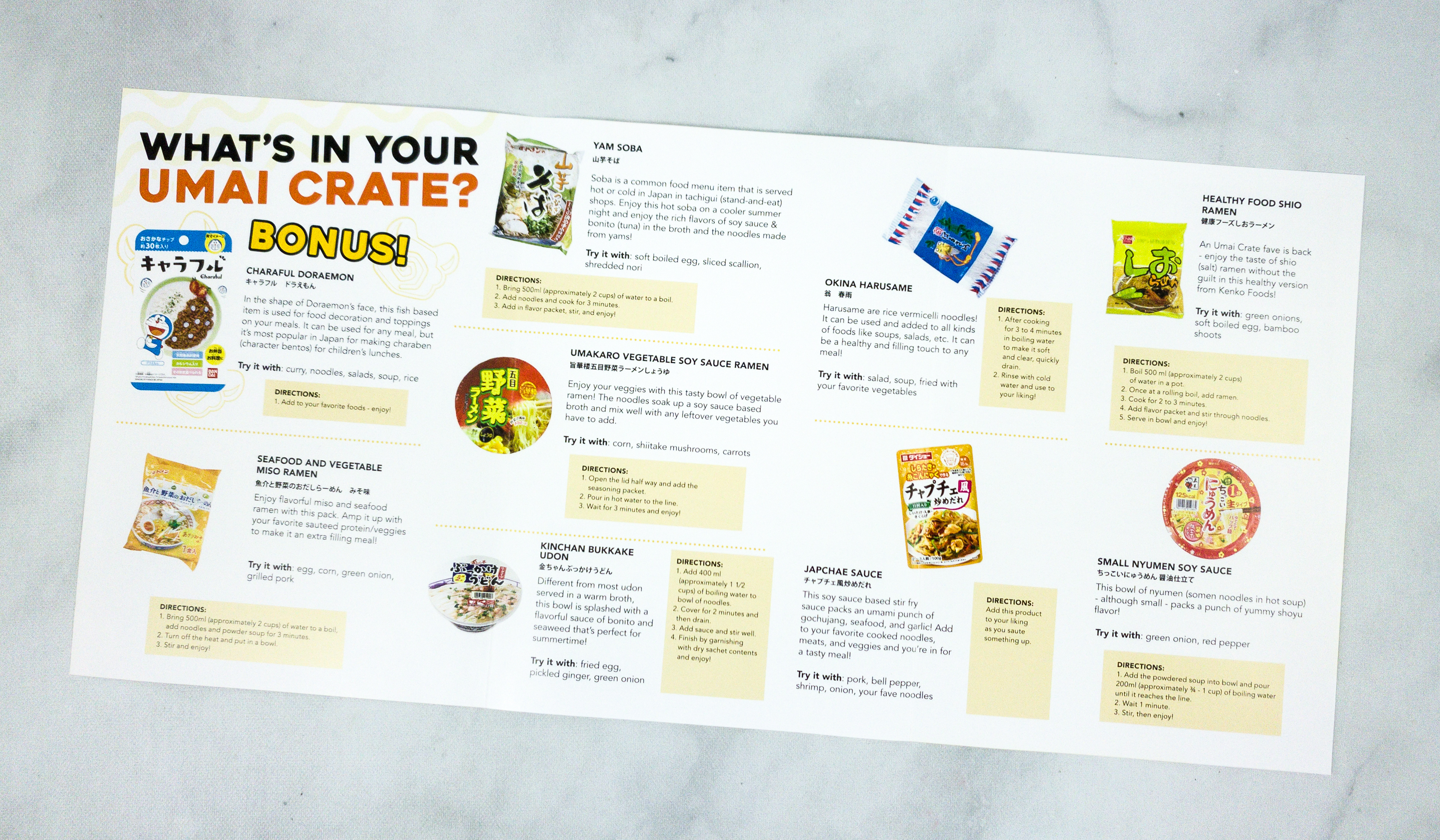 There's a list of all the items in the box, with their specific descriptions and directions for cooking. We also got a bonus item, which is Charaful Doraemon!
The box also includes an exclusive Umai Crate recipe. This month's featured recipe is Seafood Japchae!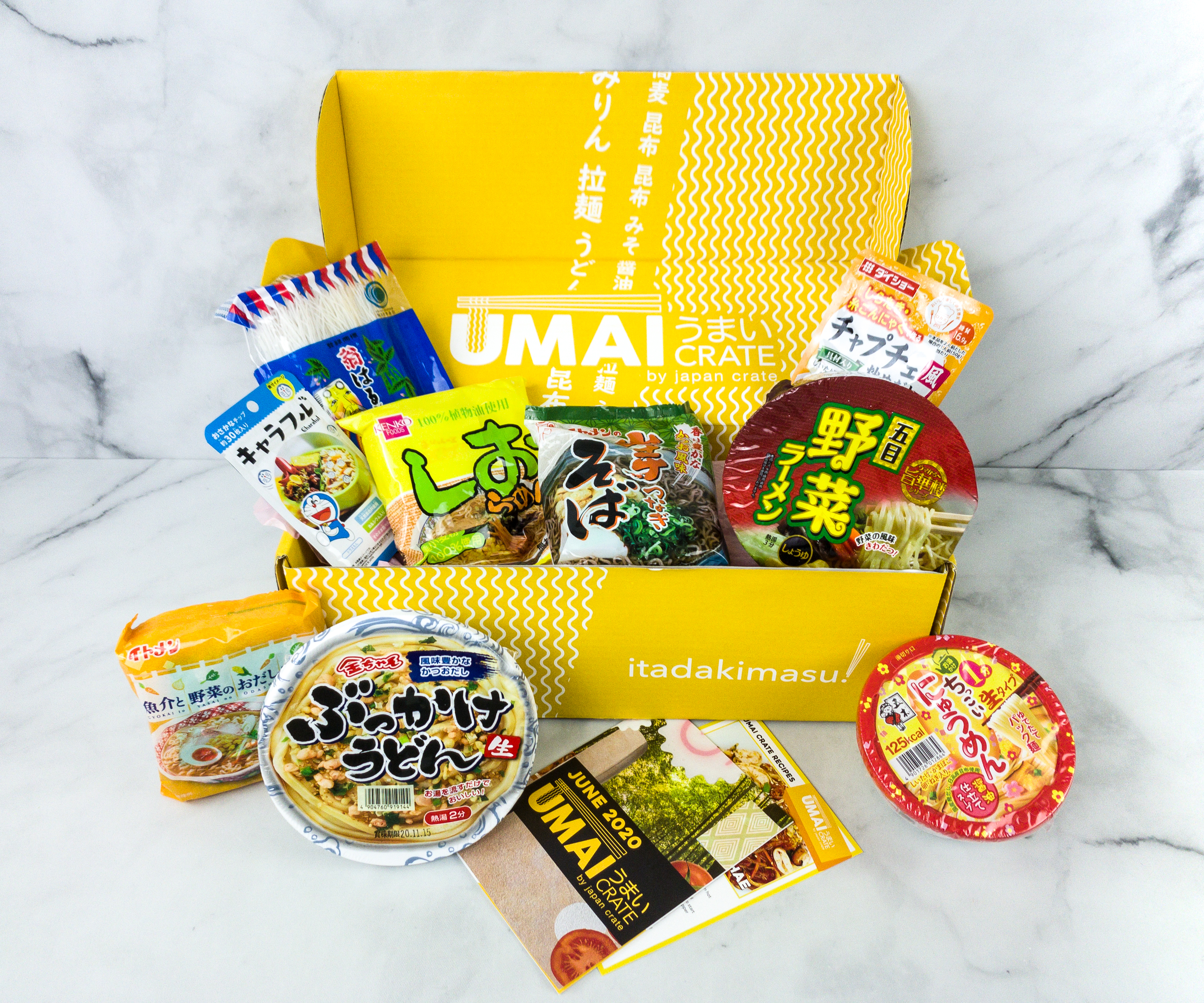 Everything in my June 2020 Umai Crate box!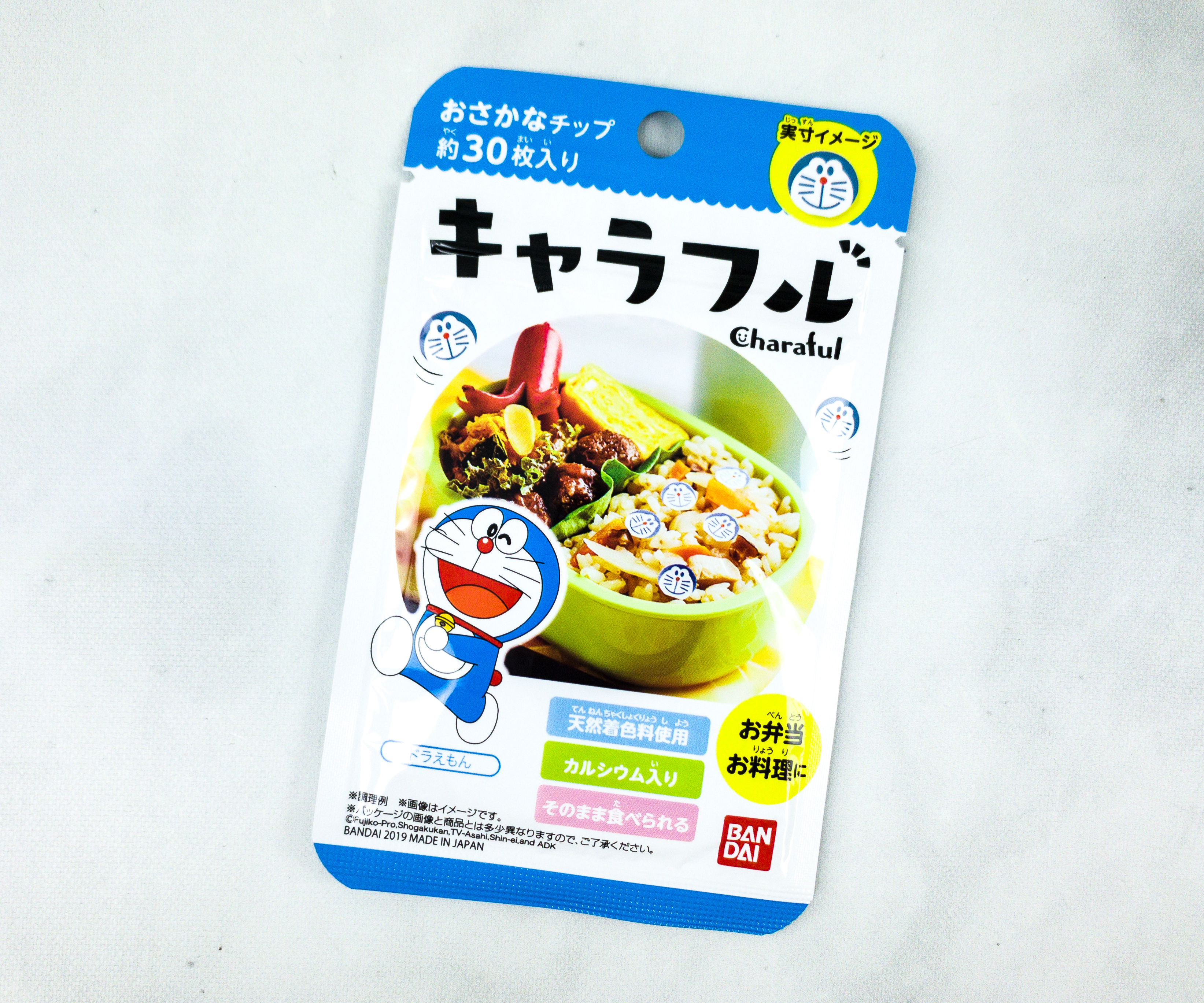 Charaful Doraemon. The bonus item this month is perfect for Charabens (or Character Bentos), as the toppings are in the shape of Doraemon's face! It's so adorable to put on top of ramen, rice, noodles, salads, and more! Kids and kids-at-heart will love these fish-based food decors on their lunches!
Okina Harusame. Harusame are rice vermicelli noodles that can be used and added to all kinds of food like soups, salads, and more. You can also make it simple yet filling paired with a variety of fried veggies!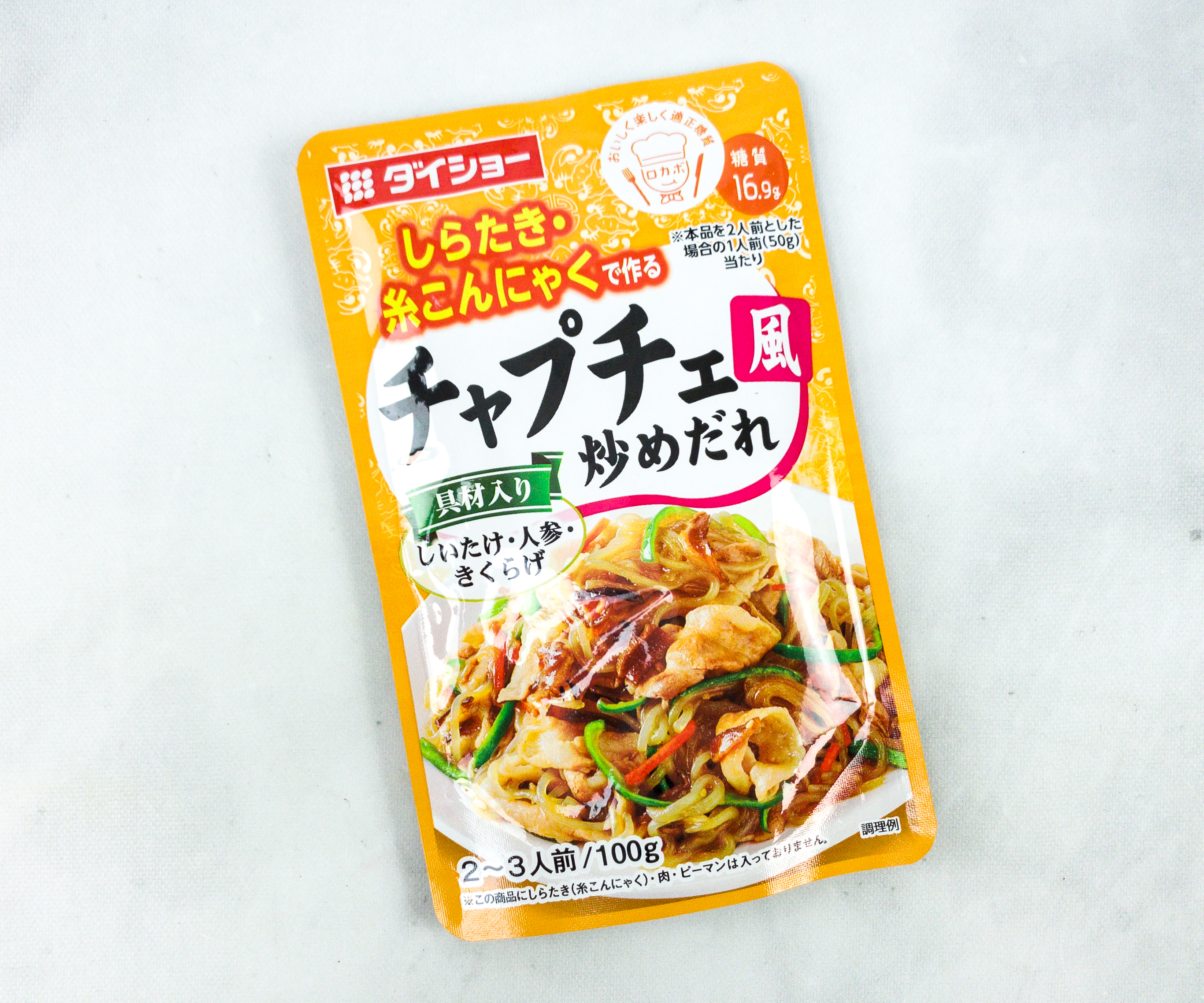 Japchae Sauce. This is a soy sauce-based stir-fry sauce packed with umami as it contains gochujang, seafood, and garlic. It gives a kick of flavor to cooked noodles, meat, and even vegetables. This would work for my Okina Harusame, and even for the featured recipe for this month which is the Seafood Japchae!
Yam Soba. This soba dish is perfect for a cold summer night! It may be salty but it's really delicious. The broth packs a lot of flavors and there's a lot of noodles as well. The buckwheat noodles used in this pack are made with yam, adding a bit of fall flavor. It comes with a packet of bonito seasoning to make the broth more delicious and tasty!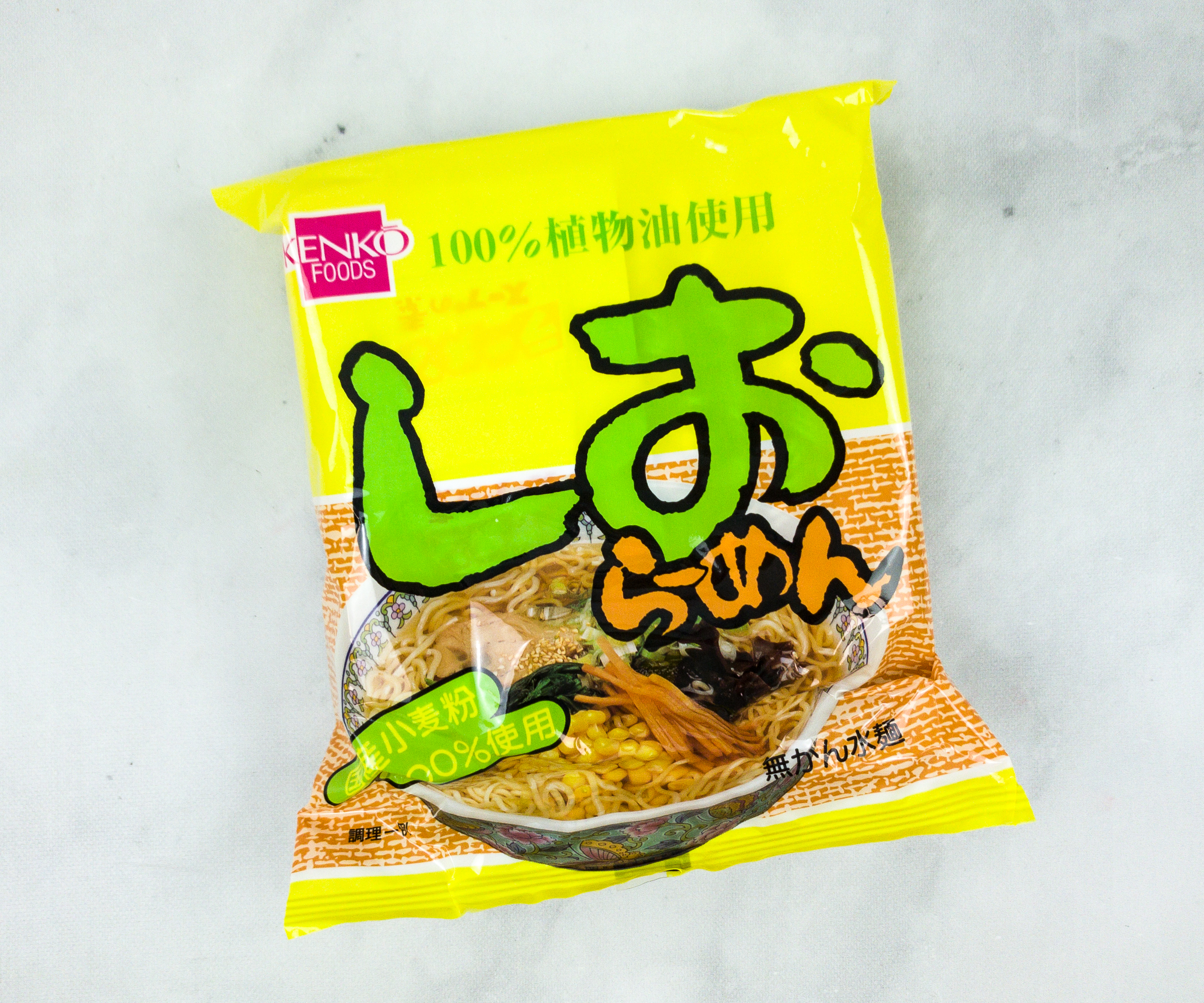 Healthy Food Shio Ramen. The shio ramen is really salty ramen but Kenko Foods made a healthier version of it and it actually became one of the Umai Crate favorites! Though it's really salty, the ramen has a lighter color. It can be topped with green onions, soft boiled egg, and bamboo shoots to balance out the flavors!
Seafood And Vegetable Miso Ramen. Seafood and vegetables in rich miso broth are simply delightful. This can serve as a filling meal when mixed with sauteed veggies and meat. You can also add egg, corn, and green onion to this wonderful dish!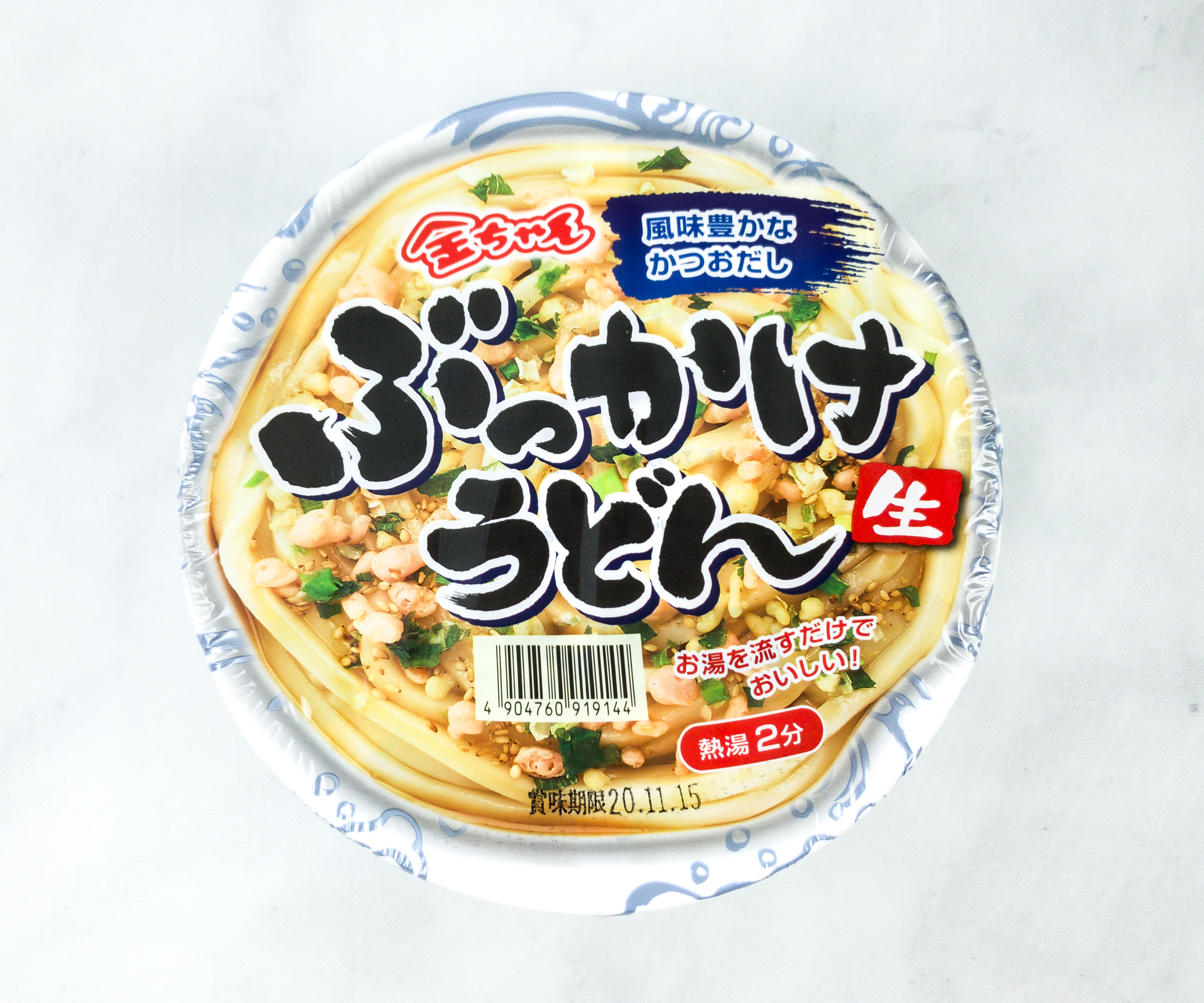 Kinchan Bukkake Udon. This bowl of udon doesn't have broth but a sauce with bonito and seaweed. Its flavors are fitting for summer!
The broth has a strong tuna and seaweed taste which is really enjoyable. We also tried adding some fried egg on top which made the dish really special! It's so good!
Umakaro Vegetable Soy Sauce Ramen. It's a bowl of veggie ramen, where the noodles are soaked up in a soy sauce-based broth, making them more flavorful in every bite.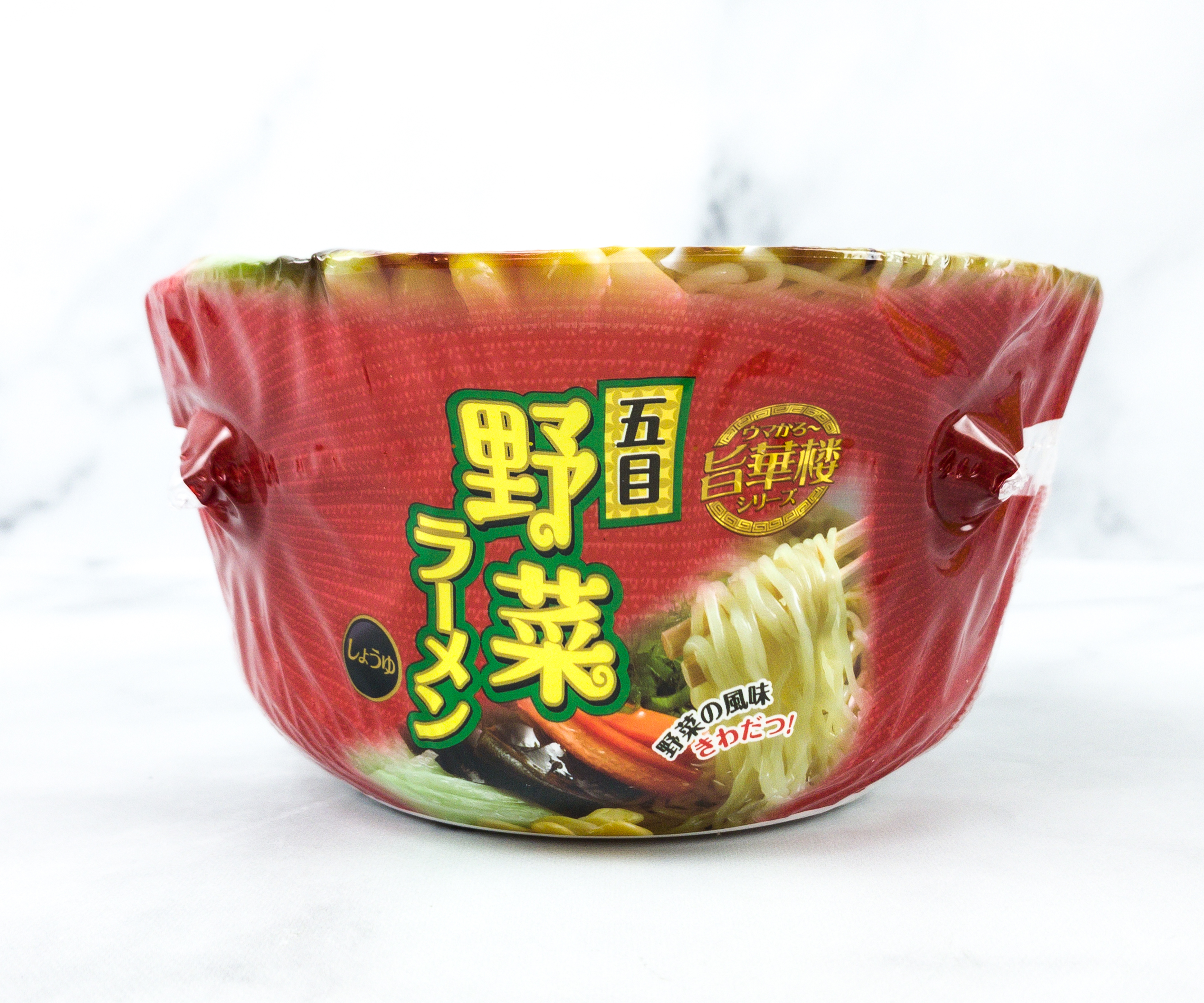 You can also add more veggies like corn, carrots, and shiitake mushroom to this bowl of ramen.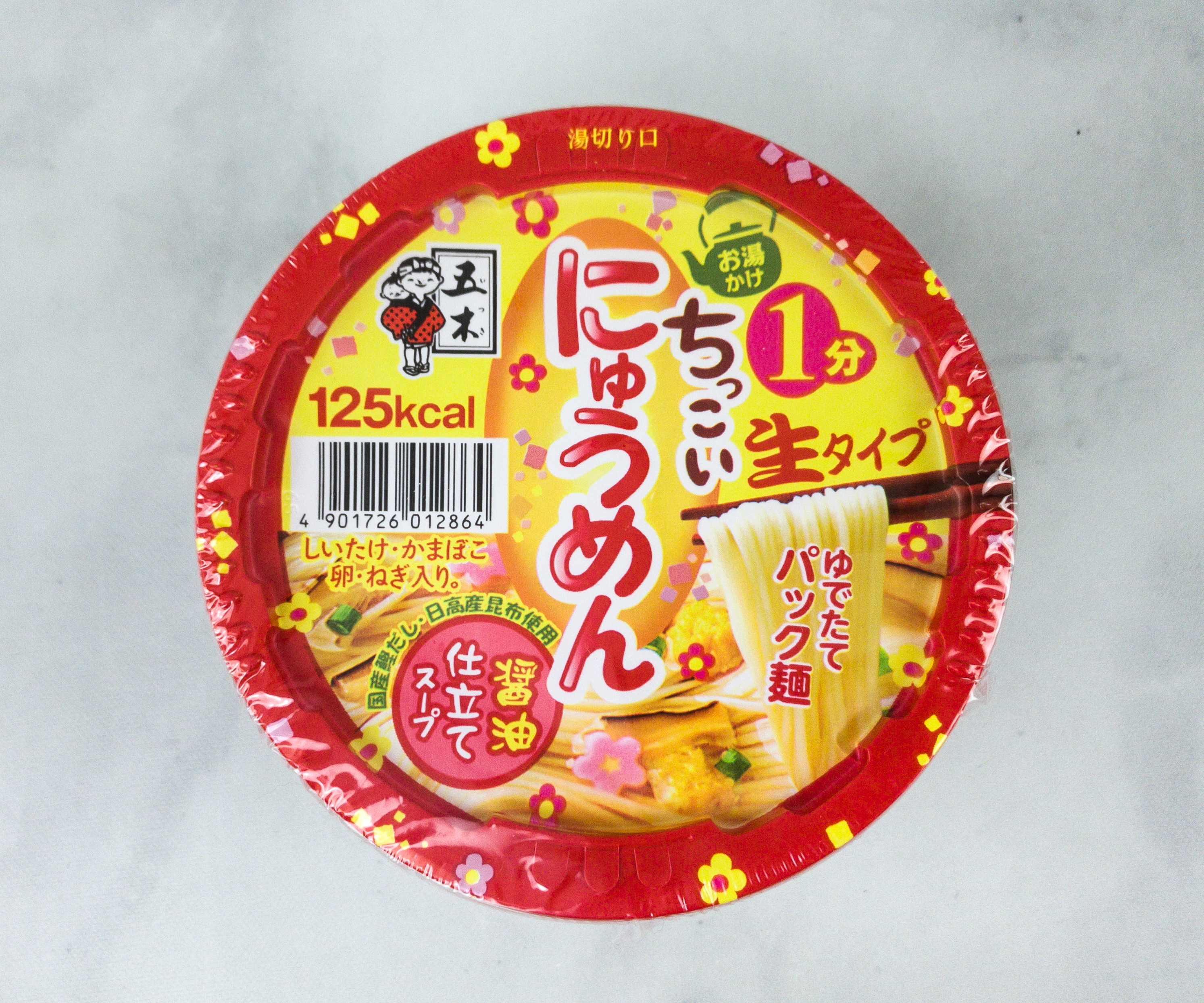 Small Nyumen Soy Sauce. Nyumen is somen noodles in hot soup. This one comes with a sauce featuring the rich flavors of kombu, mushroom, and citrus.
It may be small but it definitely has big flavors! It's handy and it can be perfect if you opt to go for a light meal.
I'm very happy to stock my pantry with all these goodies from Umai Crate! Some of them are made to be filling meals, and others are perfect for snacks. The bonus items they send are also fantastic, like this month's Charaful Doraemon that my kids absolutely loved. Another thing I like about this box is that everything can be prepared in a short span of time, so we can spend more of our time enjoying the food. Japanese noodles are one of the best! If you love Japanese noodles as we do, this subscription would be a perfect treat for you!
What's your favorite ramen this month?