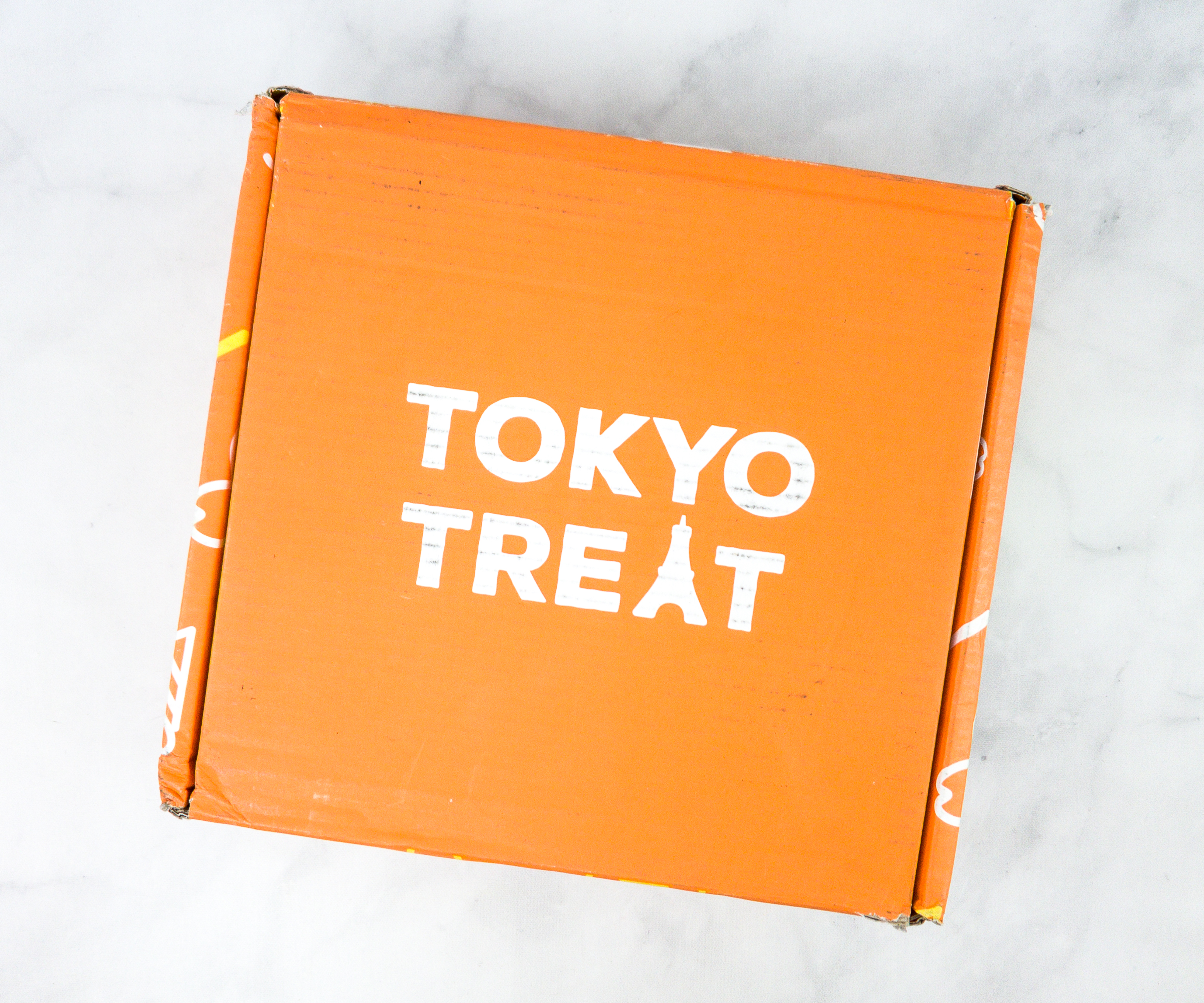 Tokyo Treat is a monthly Japanese snack and candy subscription box that is shipped directly from Japan.
There are two box sizes — Classic ($25) and Premium ($35). As always, shipping is free worldwide.
The Classic box includes 12 items altogether — 4 popular snacks, 4 share packs (new), 2 dagashi snacks, 1 DIY candy kit, and 1 kinosei (quirky) snack.
The Premium box includes 17 items — 5 popular snacks, 1 party pack (new), 4 share packs (new), 3 dagashi snacks, 1 anime snack (new), 1 DIY candy kit, 1 kinosei snack, 1 drink.
This is a review of the Premium box.
DEAL: Use coupon code HELLOSUBS at checkout to save 10% ($3.50) on your first box!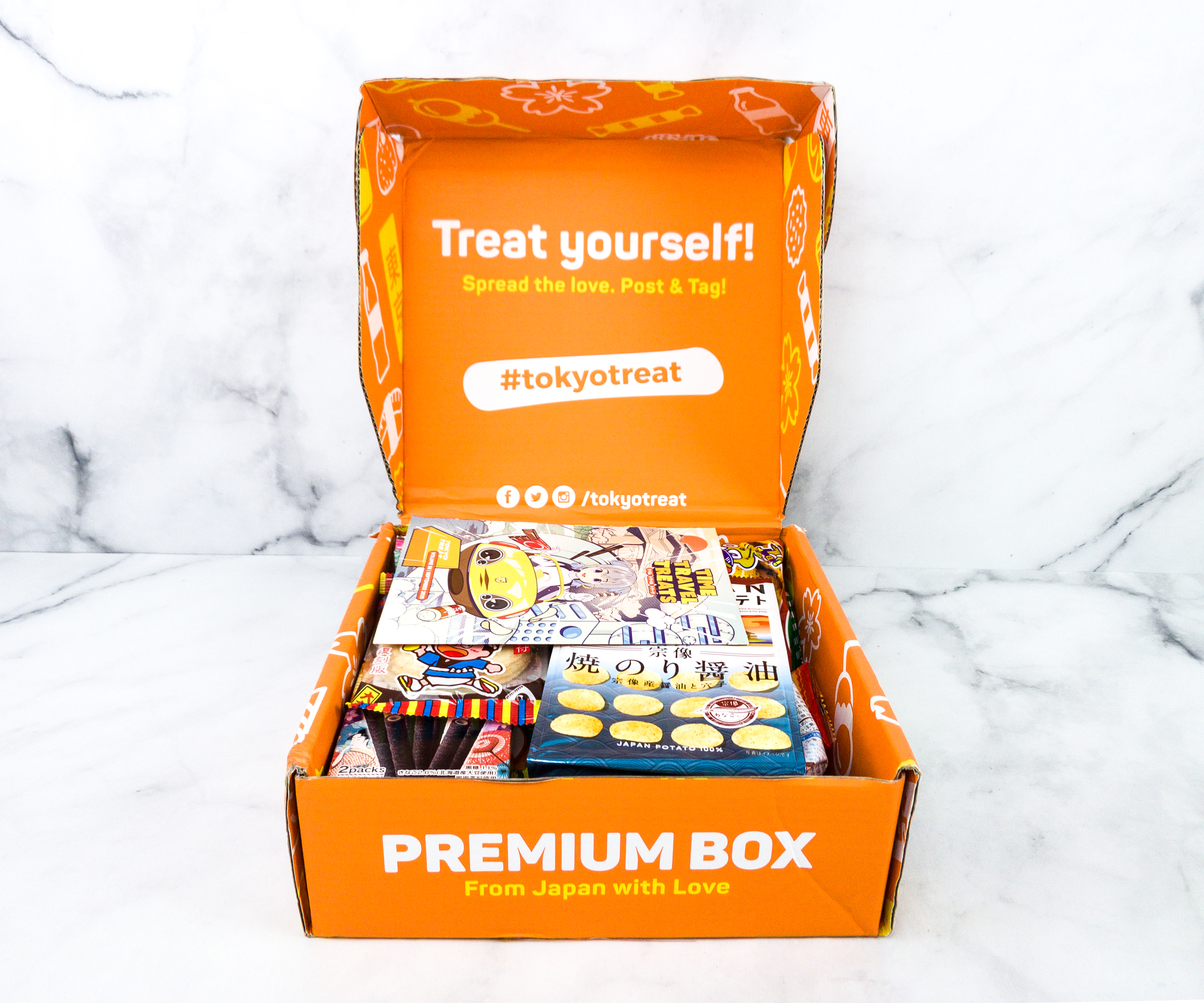 There's a booklet on top of the items.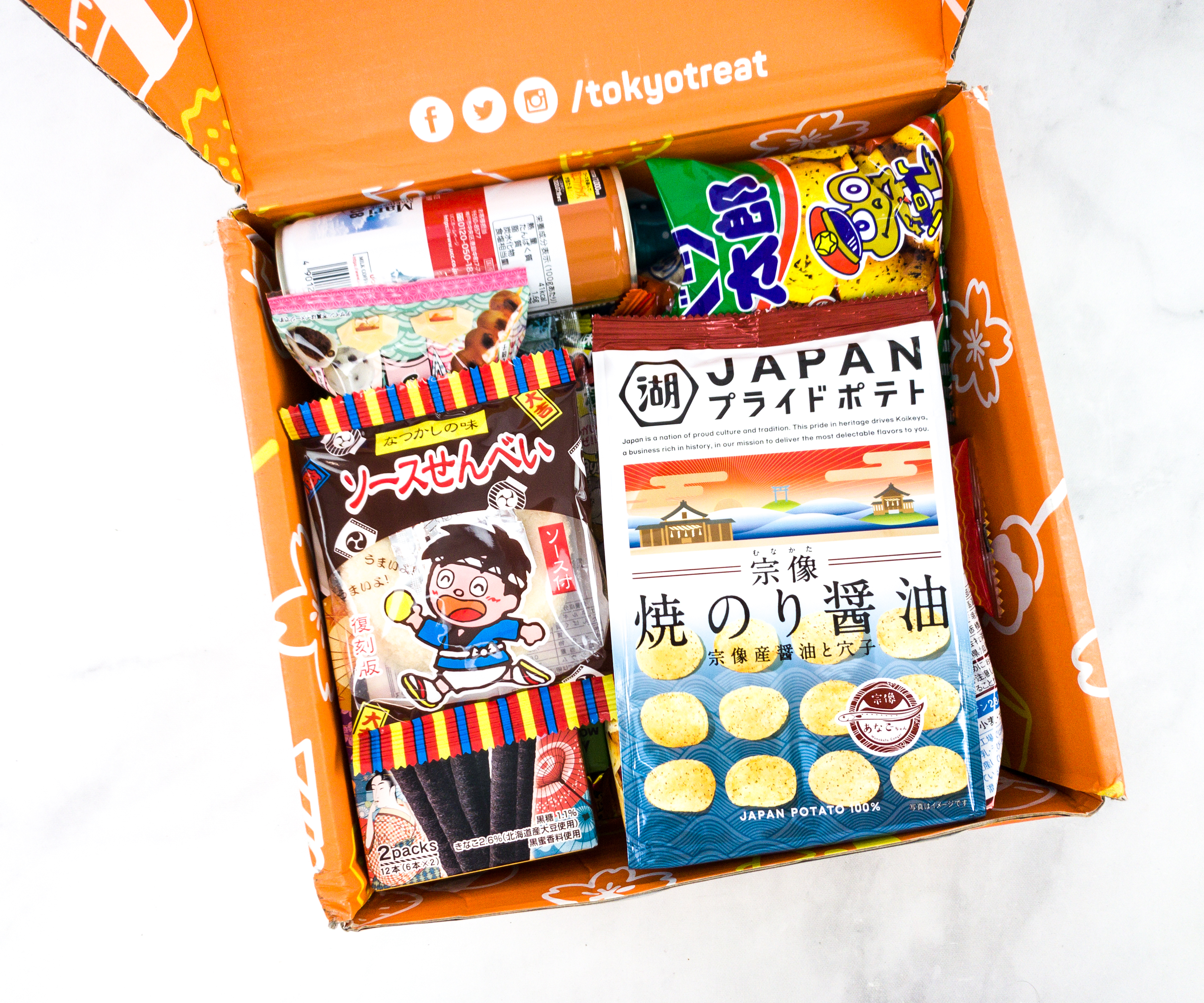 The box is jampacked, as always!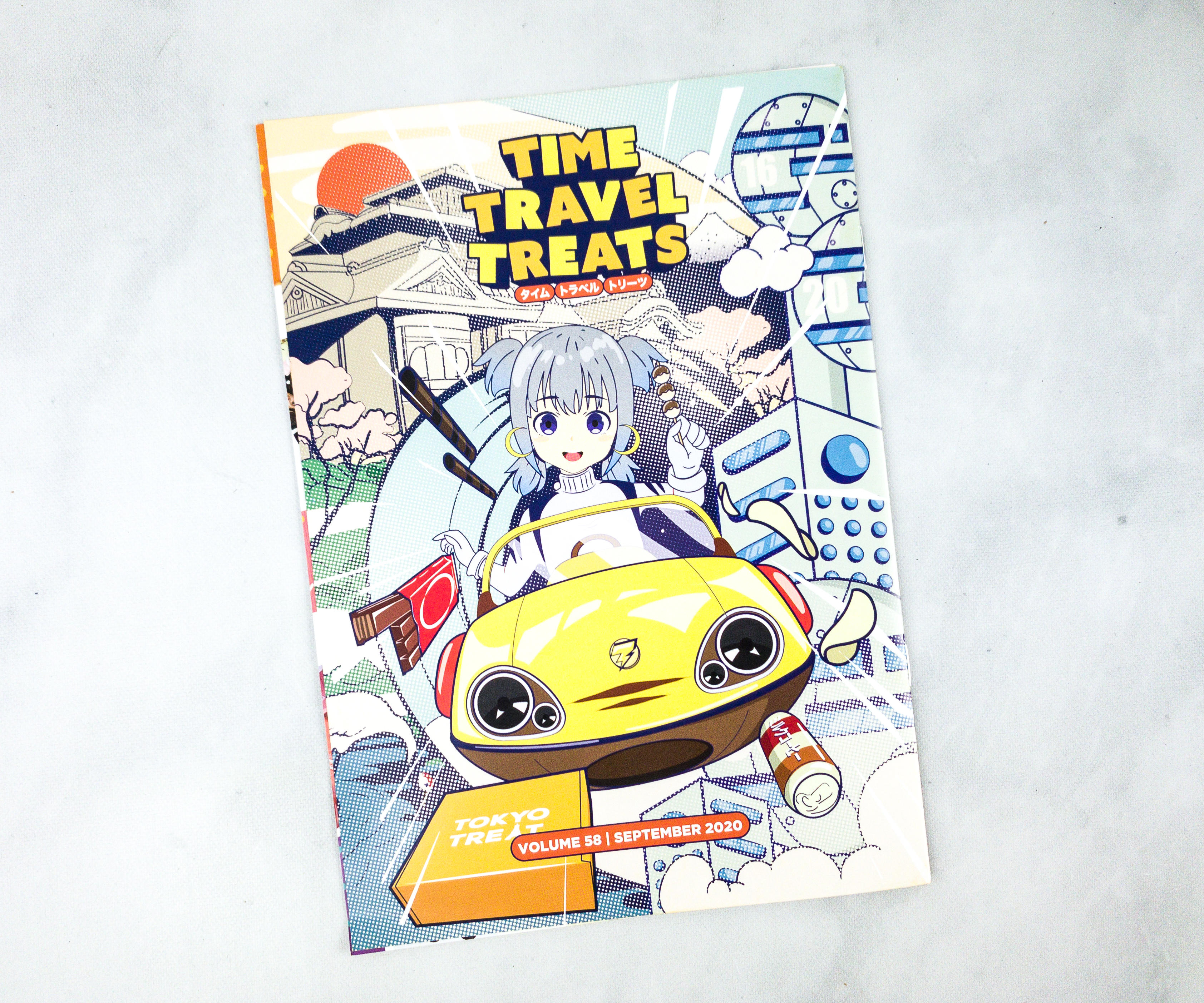 This month's theme is TIME TRAVEL TREATS!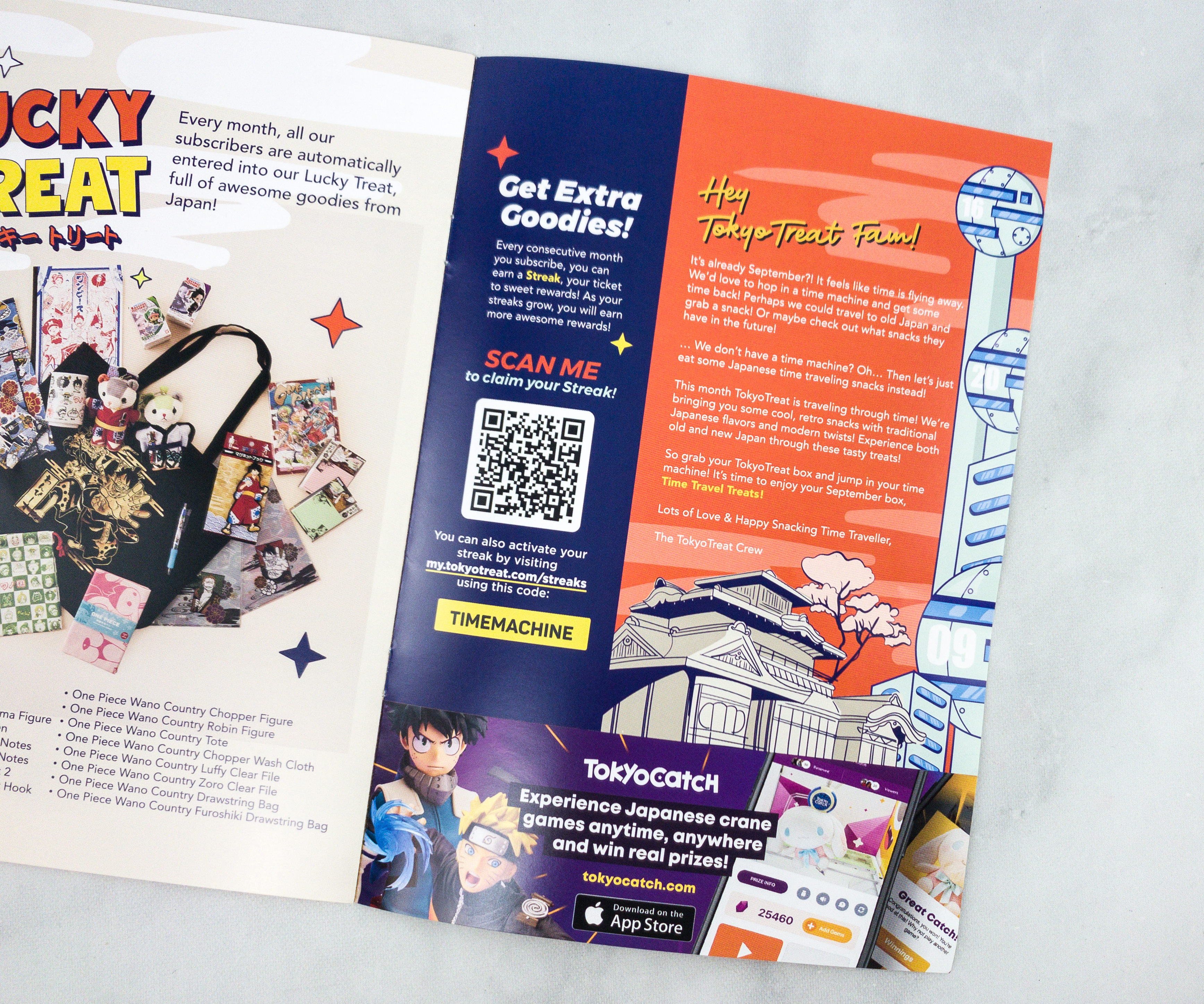 The booklet contains all the information you need to know about the items inside the box. There's also an instruction on how to activate your box for rewards!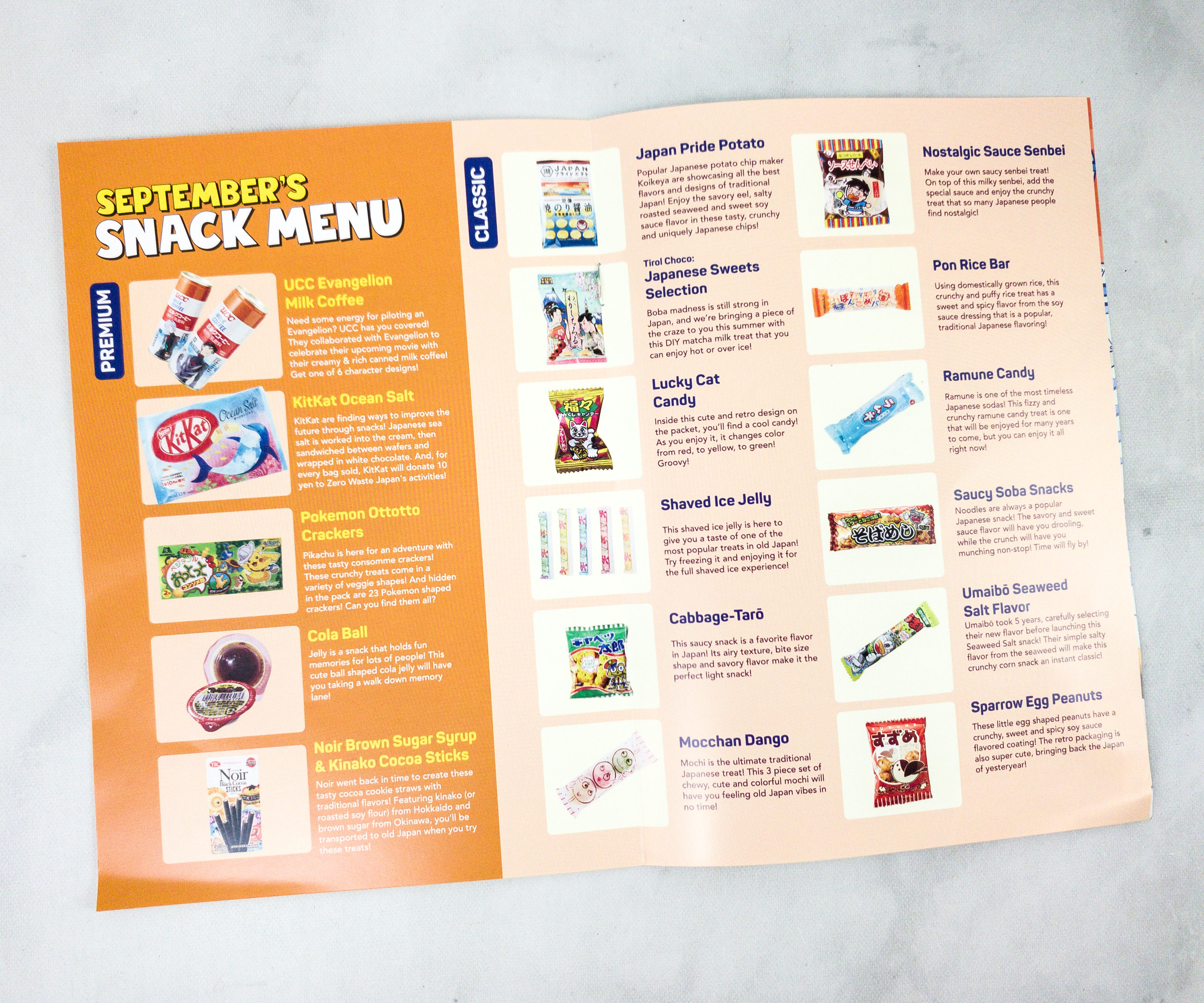 There's a list of all the items we should be expecting in this month's box.
Explore Japan page shares a bit of Japan's local culture every month. This month, they even listed the top 5 time travel animes!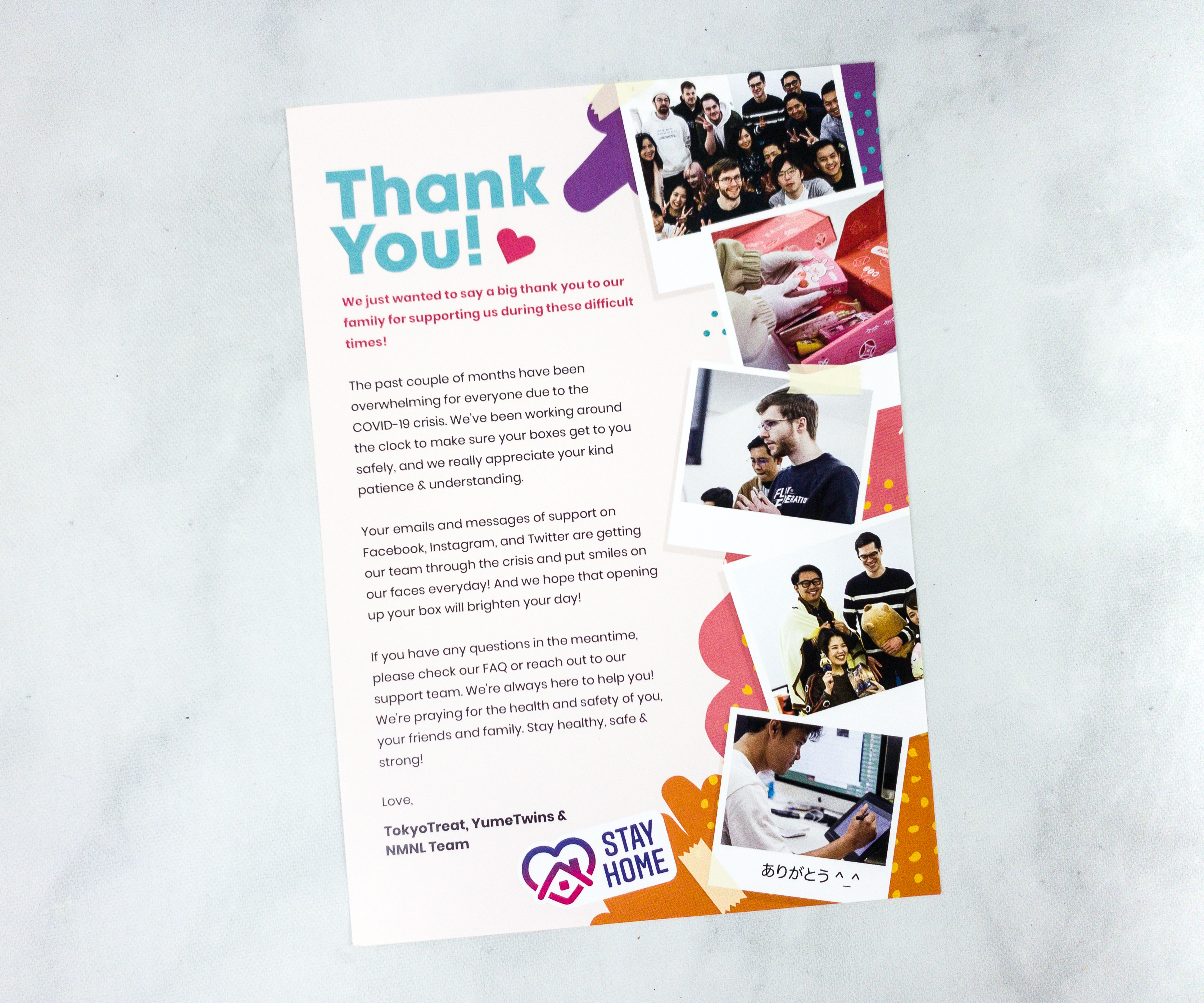 The back of the booklet features a full-page thank you message of the Tokyo Treat Crew to all the subscribers who supported them during this difficult time!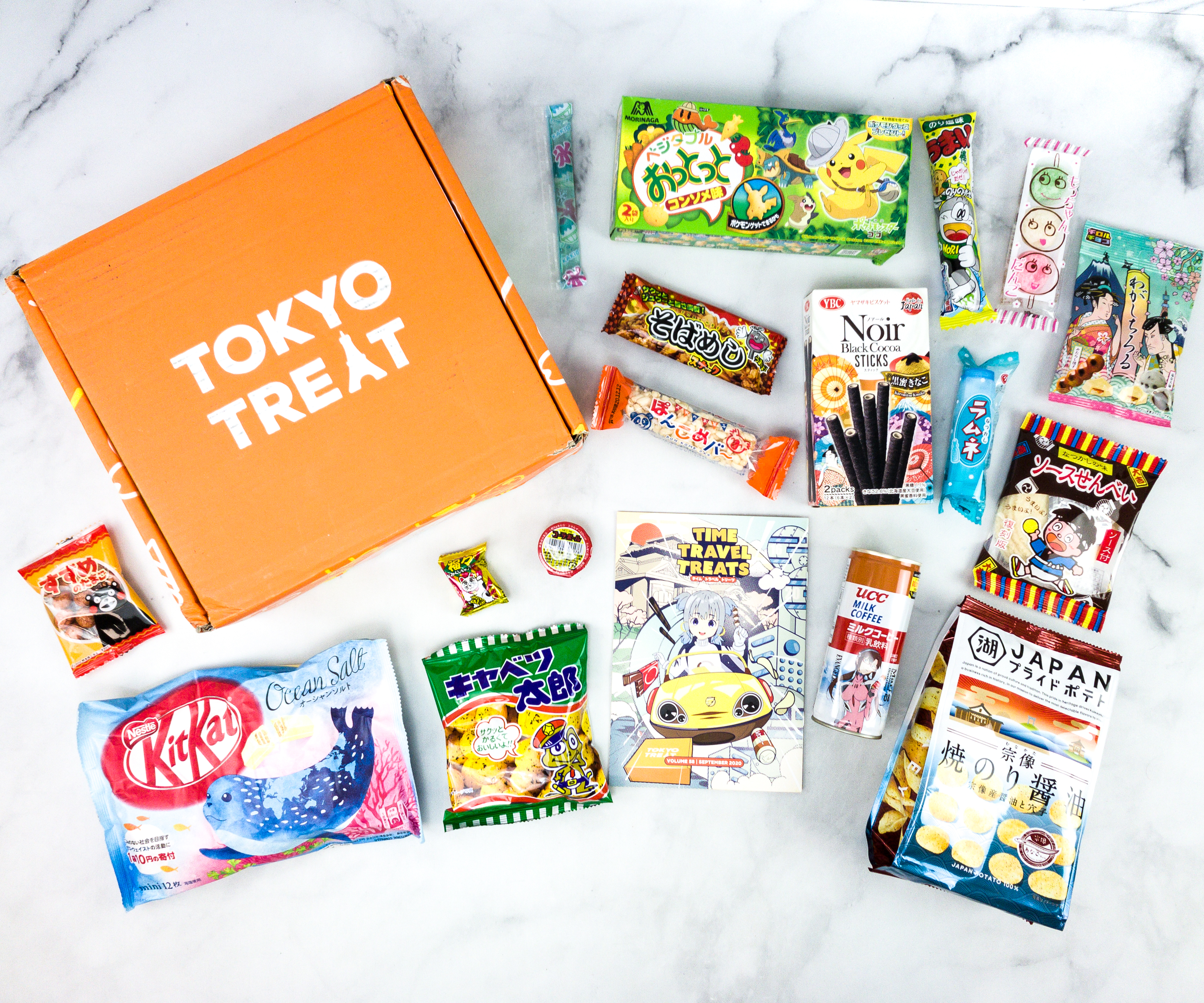 Everything inside my September 2020 box!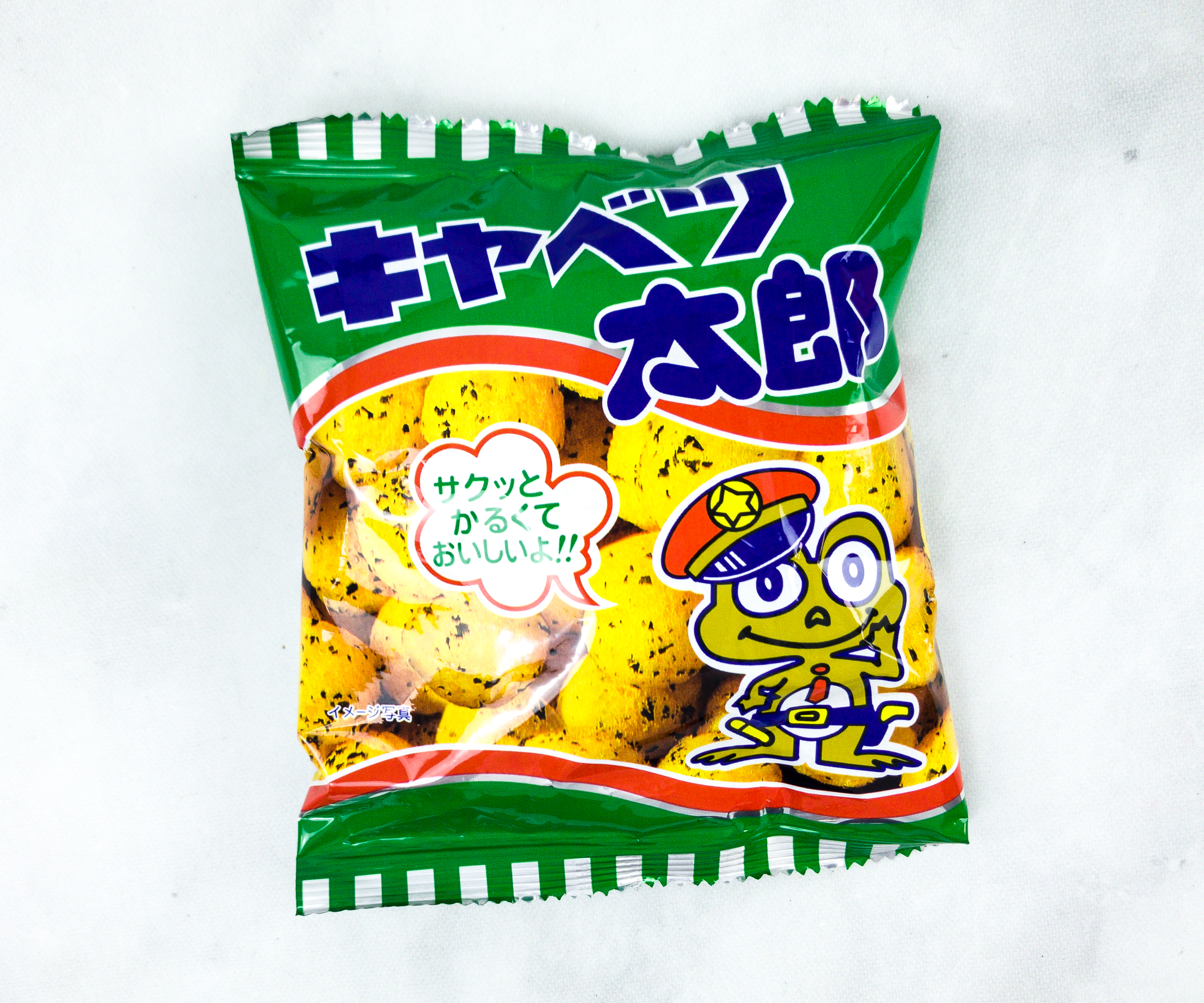 Cabbage Taro. These delicious puffy treats are covered with rich Japanese brown sauce and seaweed flavor, making it look like a mini-cabbage. Each piece is lightweight and crunchy, with a strong savory taste.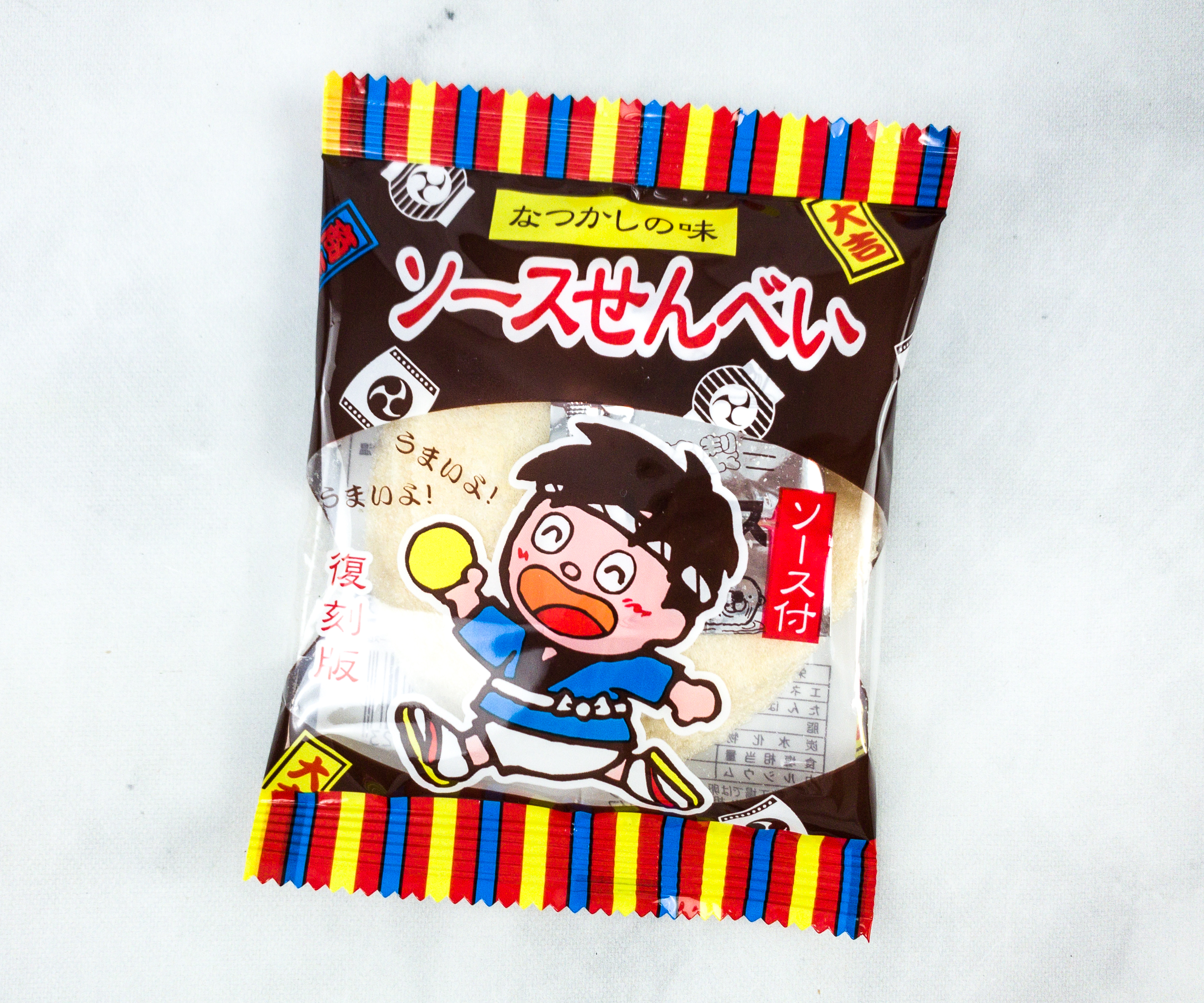 Nostalgic Sauce Senbei. It's a traditional Japanese soft biscuit made with milk and showered with a delicious sugar-coating. The senbei's sweetness and creaminess pairs well with tea or coffee.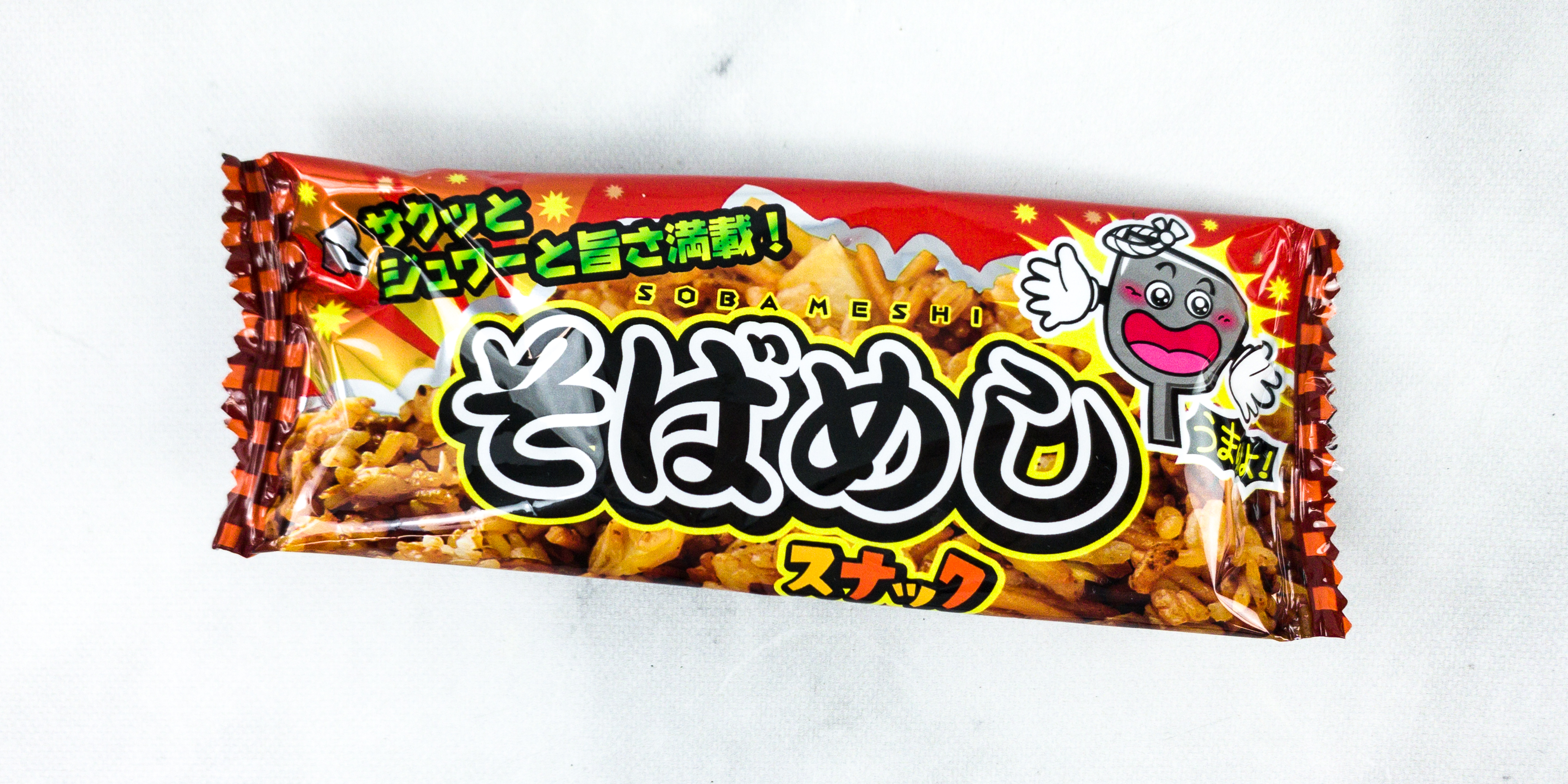 Saucy Soba Snacks. This crispy snack is made with a combination of rice puffs and dried noodles, showered with savory and sweet soba sauce flavor. You can munch on these straight out of the bag or use them as scrumptious noodle toppings!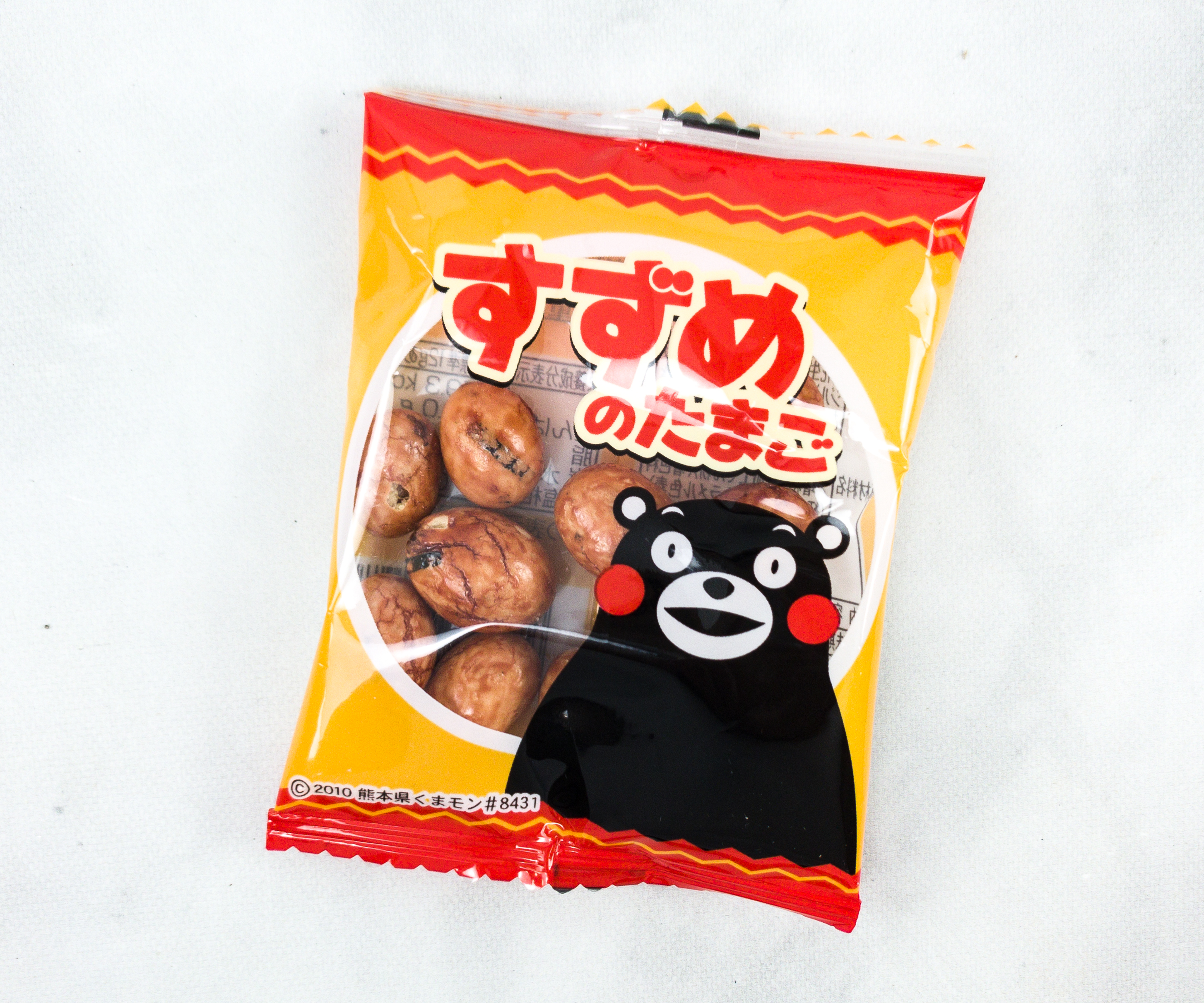 Sparrow Egg Peanuts. These treats look like sparrow egg, thus their name! However, they are actually bean candies coated with sweet and spicy soy sauce flavor. The packaging features Kumamon, a mascot character that represents Kumamoto prefecture.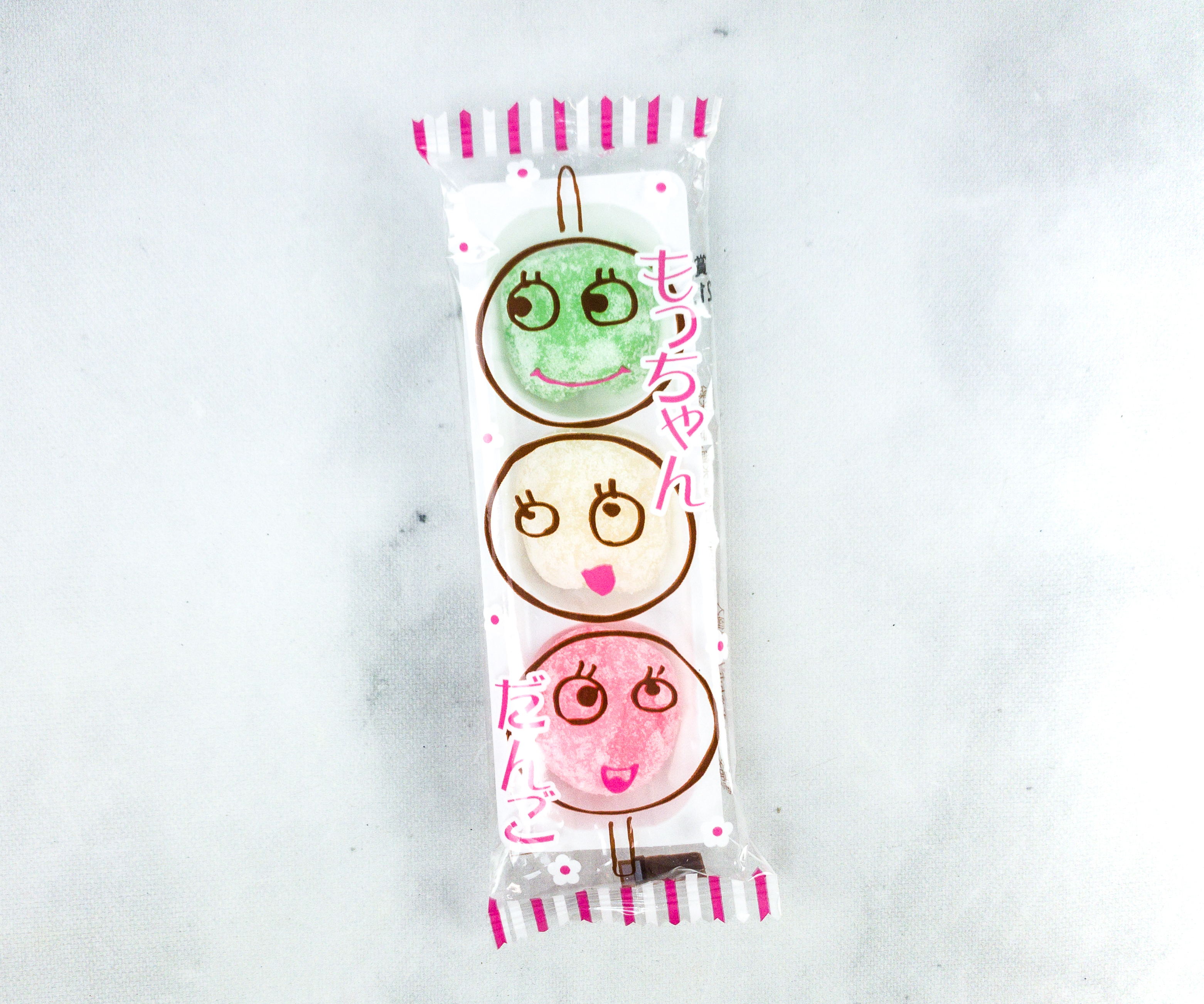 Mocchan Dango. Dango is a well-known dumpling-shaped sweet snack in Japan. It's made from mochiko (Japanese sweet rice flour) and is mostly eaten as a dessert. Each piece is topped with sugar powder that would definitely satisfy your sweets cravings!
Pon Rice Bar. Here's another crispy snack! This time, it's purely made with domestically grown rice crisps blended with sweet and spicy flavor from the soy sauce dressing that is a well-known traditional Japanese flavoring.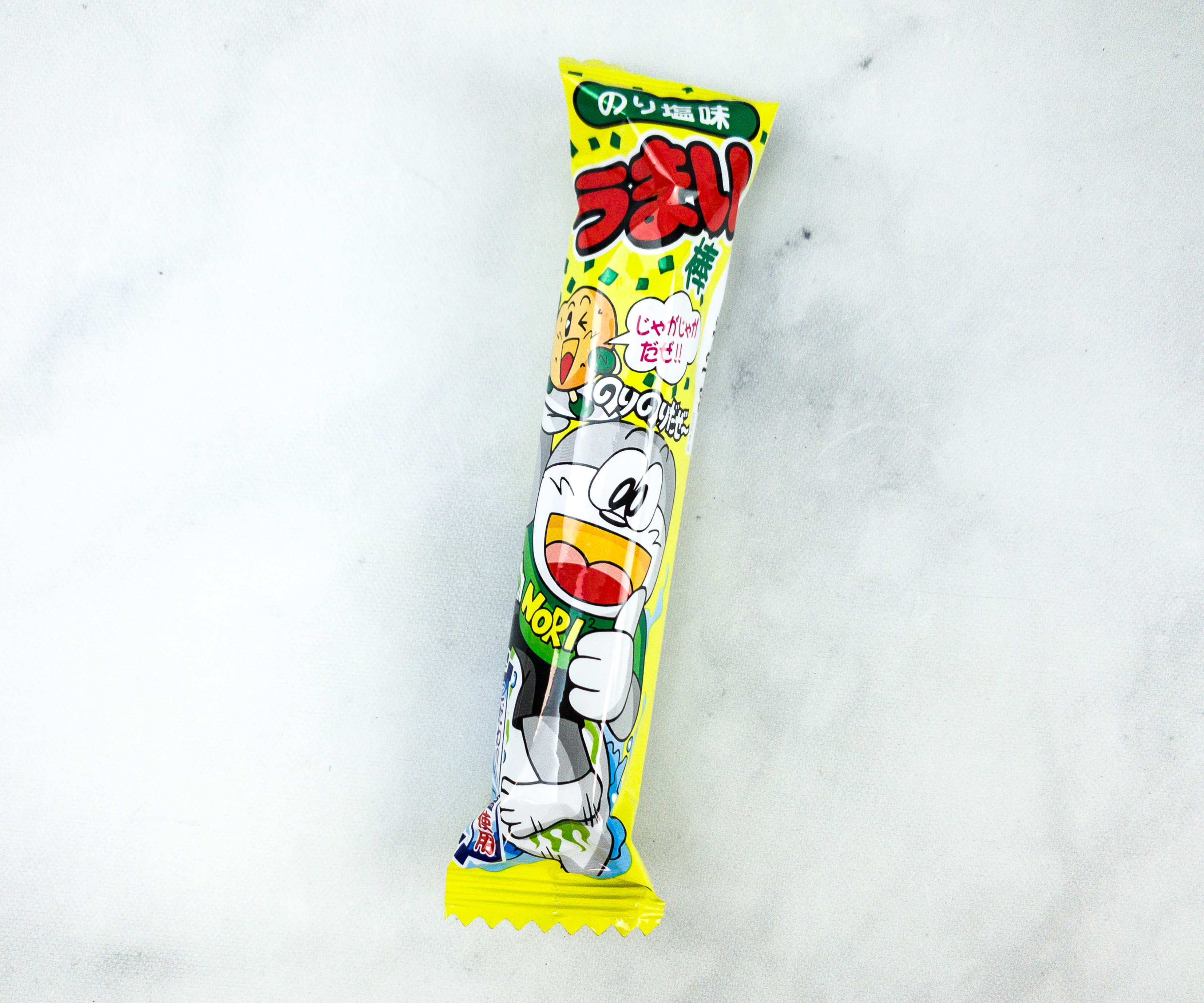 Umaibo Seaweed Salt Flavor. Umaibo is another popular Japanese snack and is also a staple treat in our Tokyo Treat boxes! This month's version features its trademark crunchy and puffy corn snack blended with unique seaweed flavor. It's tasty and a bit salty as well!
Shaved Ice Jelly. It's a super soft and juicy Kakigo jelly stick, infused with a refreshing ramune flavor! It's lightweight, handy, and really flavorful, making it the perfect dessert treat that you can easily bring on-the-go.
Ramune Candy. Ramune candy is made to taste like the classic Japanese soft drink, with a kick of cool mint. The candies are shaped like tablets and they have a bit of fizz to them which is different from the ordinary candies. My kids love them so much!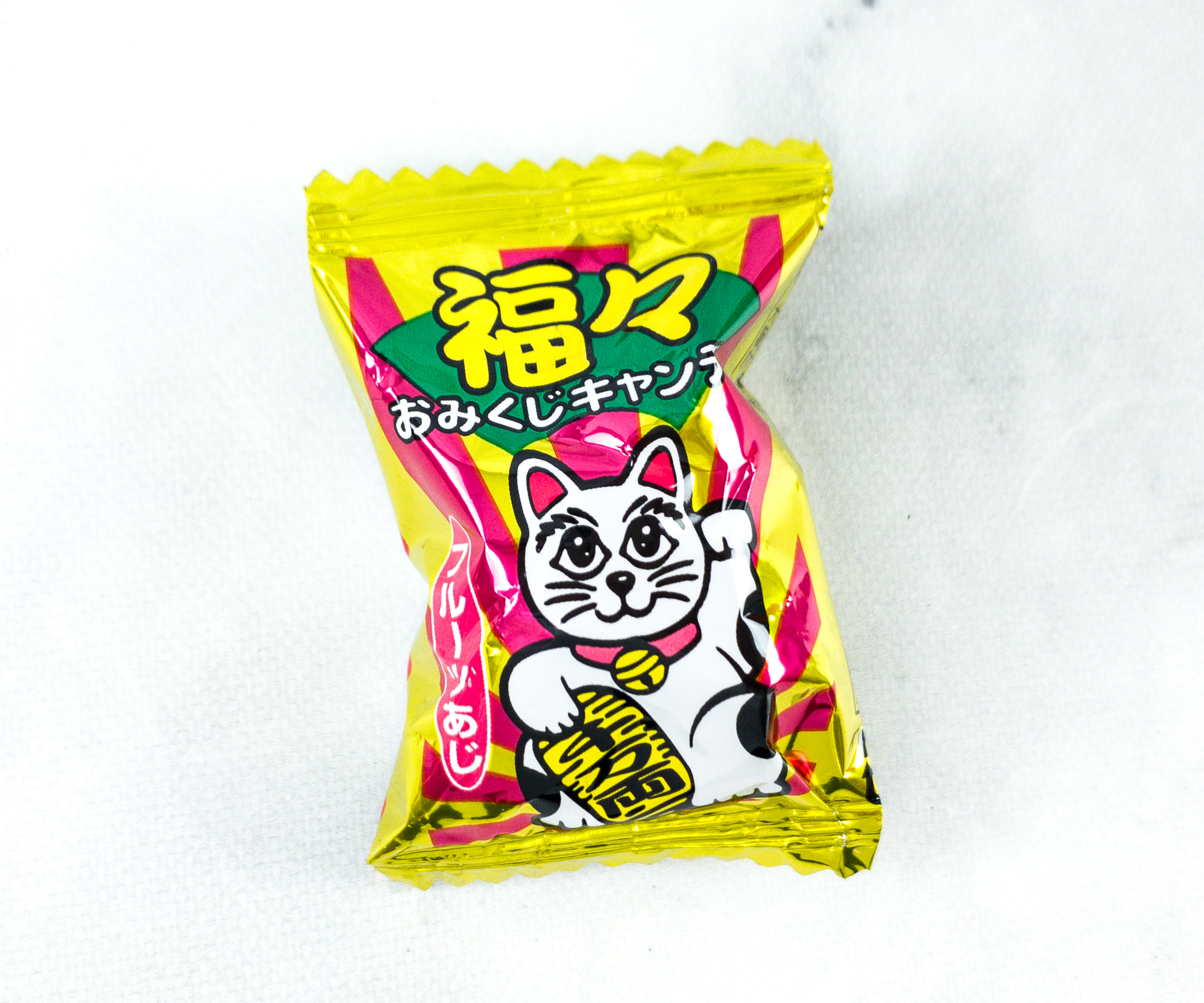 Lucky Cat Candy. Inside the pack are red-colored, bite-sized candies that eventually change to yellow and then green when you put them in your mouth! They are tasty and fun to eat! The changing colors also appeal to kids!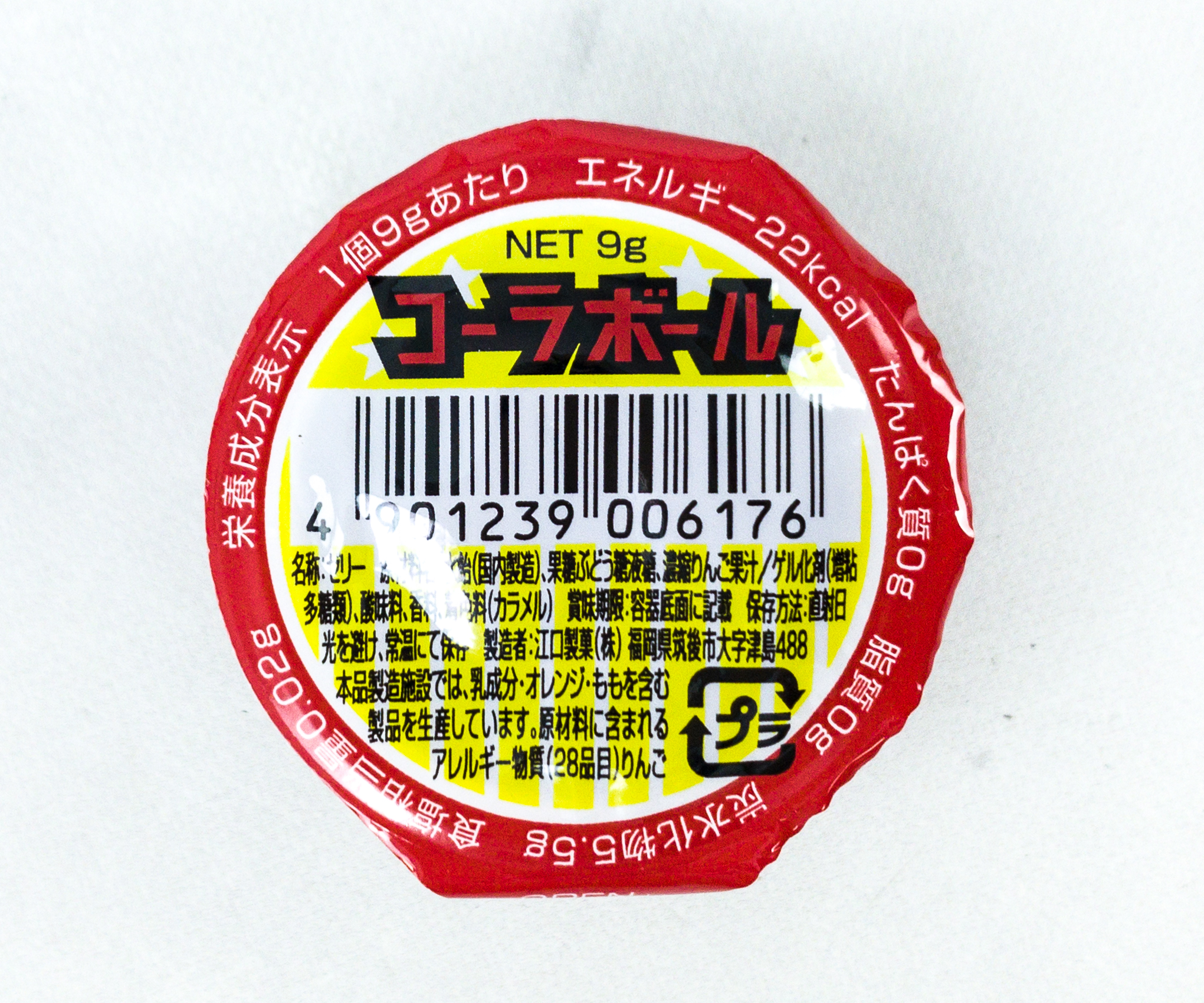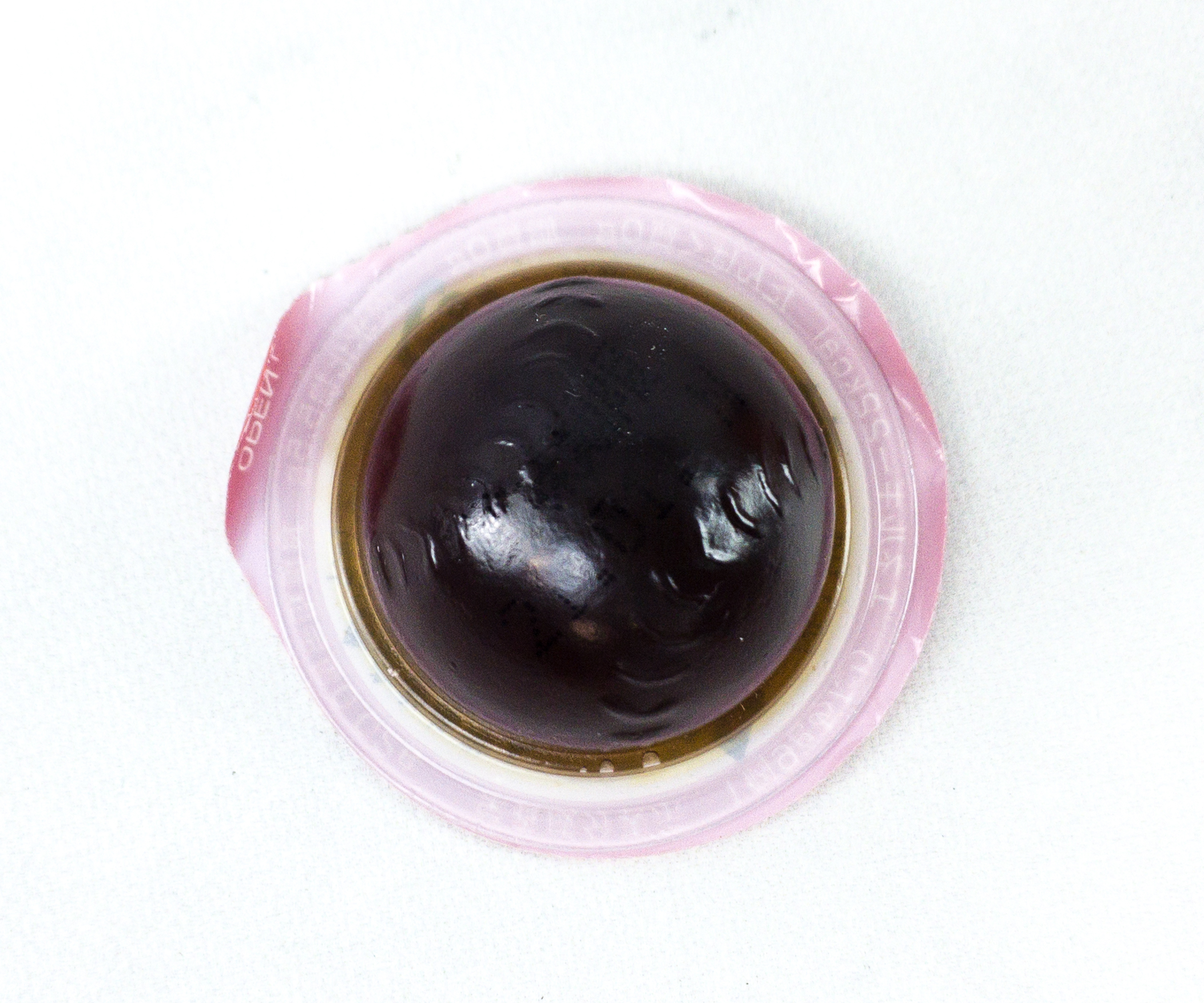 Cola Ball. It's a piece of jelly that features a soft and smooth texture. It's also infused with a refreshing cola flavor that just bursts in every chew!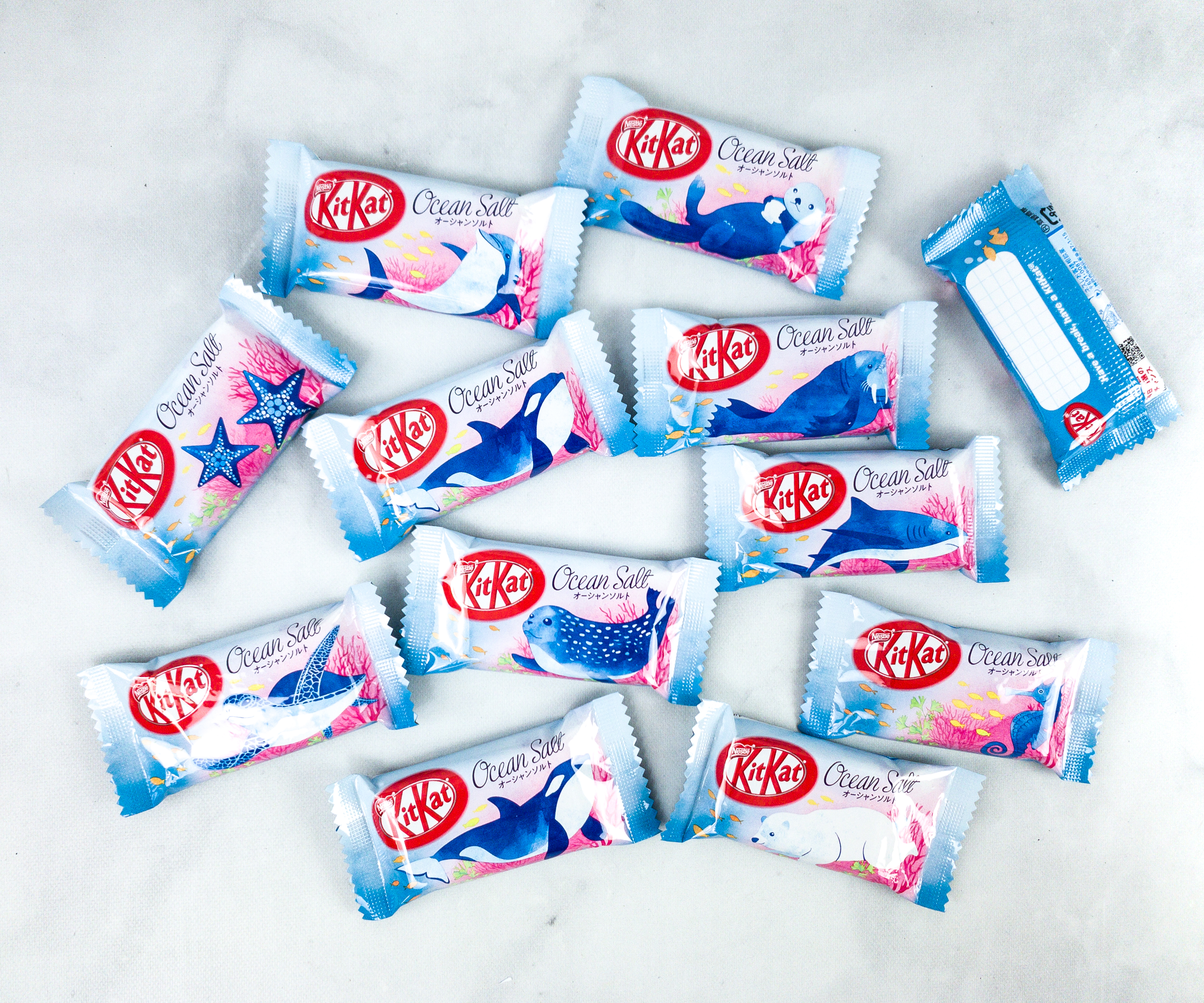 KitKat Ocean Salt. Aside from Umaibo, Kitkat is another staple snack in our box. This month's KitKat is a limited-edition version that is made from their signature crispy wafer coated with luscious milky white chocolate blended with mouthwatering ocean salt flavor. The salty-sweet flavor is so appealing to the palate. Also, each individually-wrapped KitKat features a cute illustration of marine life!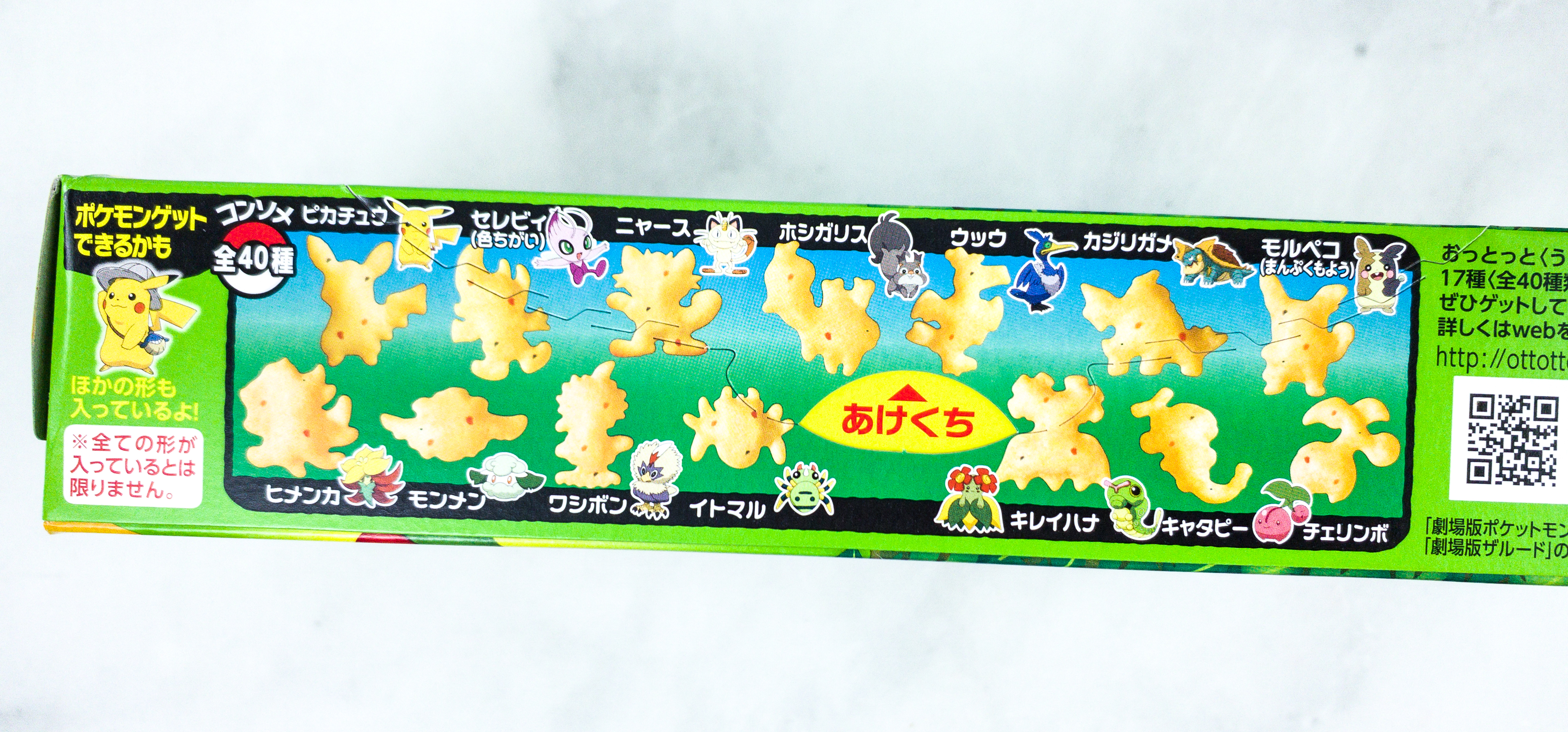 Pokemon Ottotto Crackers. This version of Ottotto crackers features Pokemon characters! Each piece is not just crunchy, but delicious as well. The back of the carton features all the Pokemon-inspired shapes you can get inside, and it includes Pikachu, Meowth, Bellosom, Catterpi, Cherubi, and more!
Noir Brown Sugar Syrup & Kinako Cocoa Sticks. These crunchy cookie sticks are made from black cocoa with luscious vanilla filling inside. They make a great snack to enjoy on-the-go because they come in a slim pack and they're not messy to eat.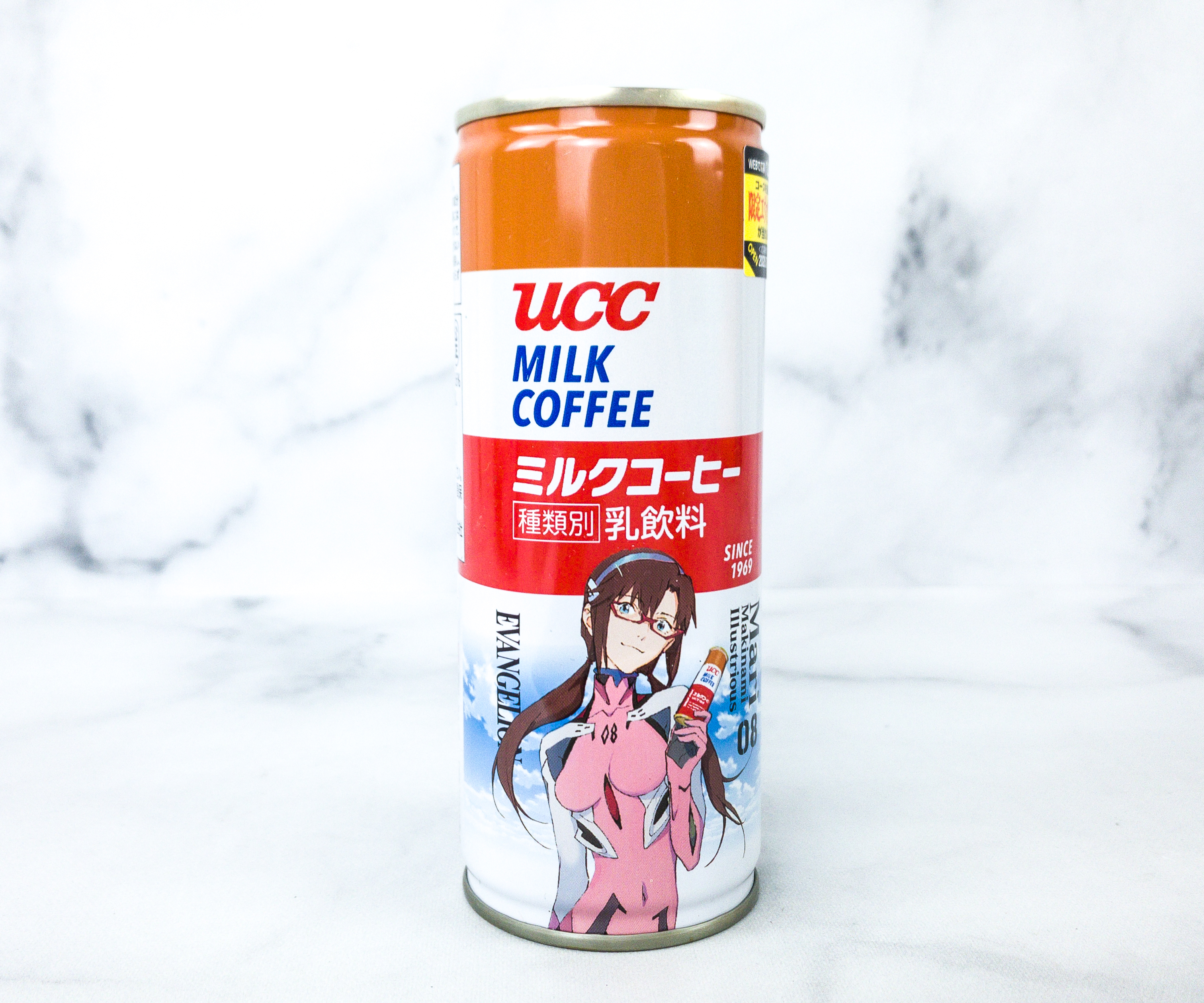 UCC Evangelion Milk Coffee. We also have a drink in this box, and it's a limited-edition Neon Evangelion-themed Milk Coffee from UCC. This drink is best served chilled! I'm not into coffee, but my husband likes it because of its well-balanced blend of creamy milk and coffee.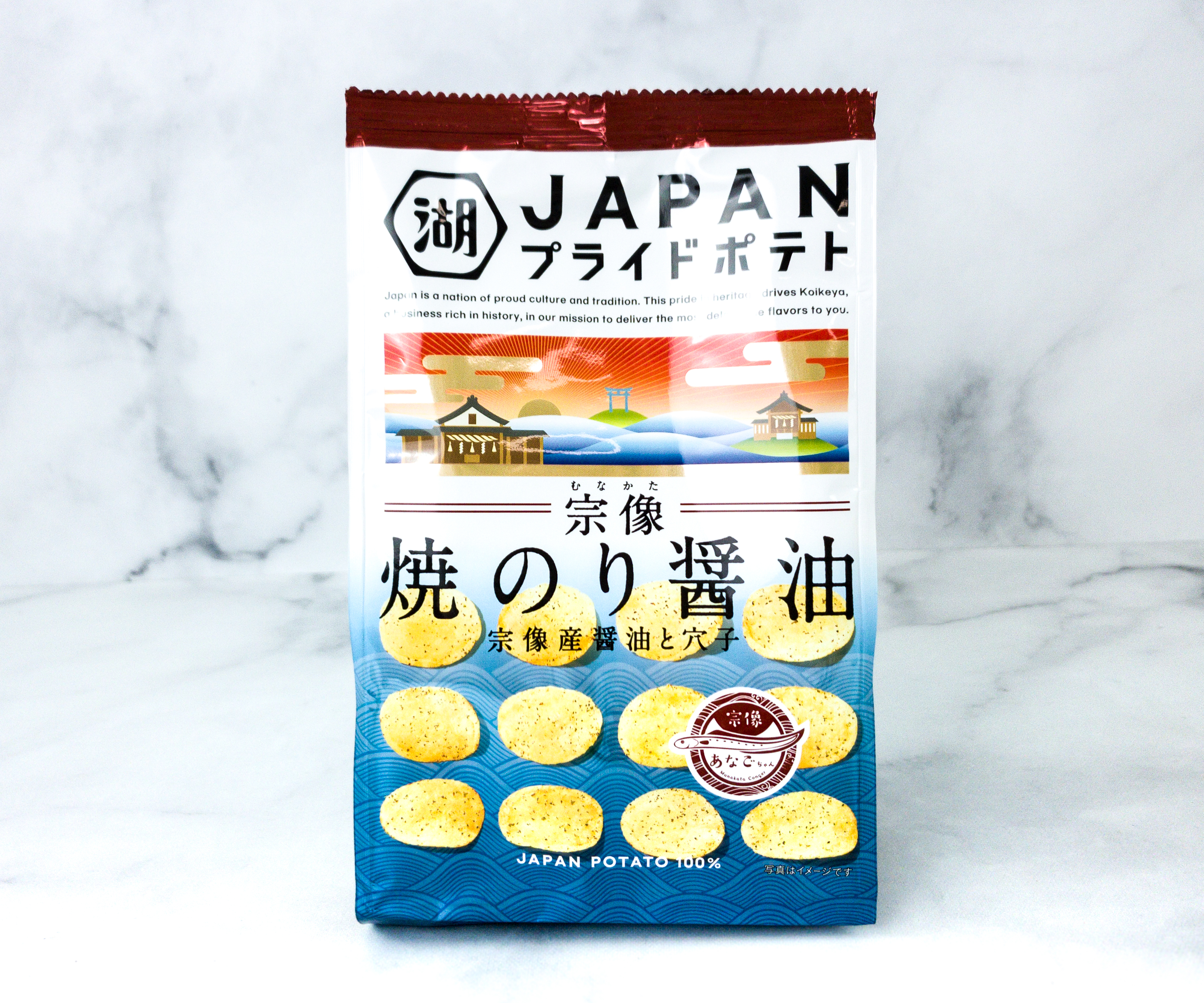 Japan Pride Potato. Here's another unique snack from Japan, a bag of crispy chips made from Japanese potato and infused with savory eel, roasted seaweed, and sweet soy sauce flavor with salt sprinkle finish. They weren't as fishy or seafood-like as we thought they would be! The balance of savory, salty, and sweet flavors is good!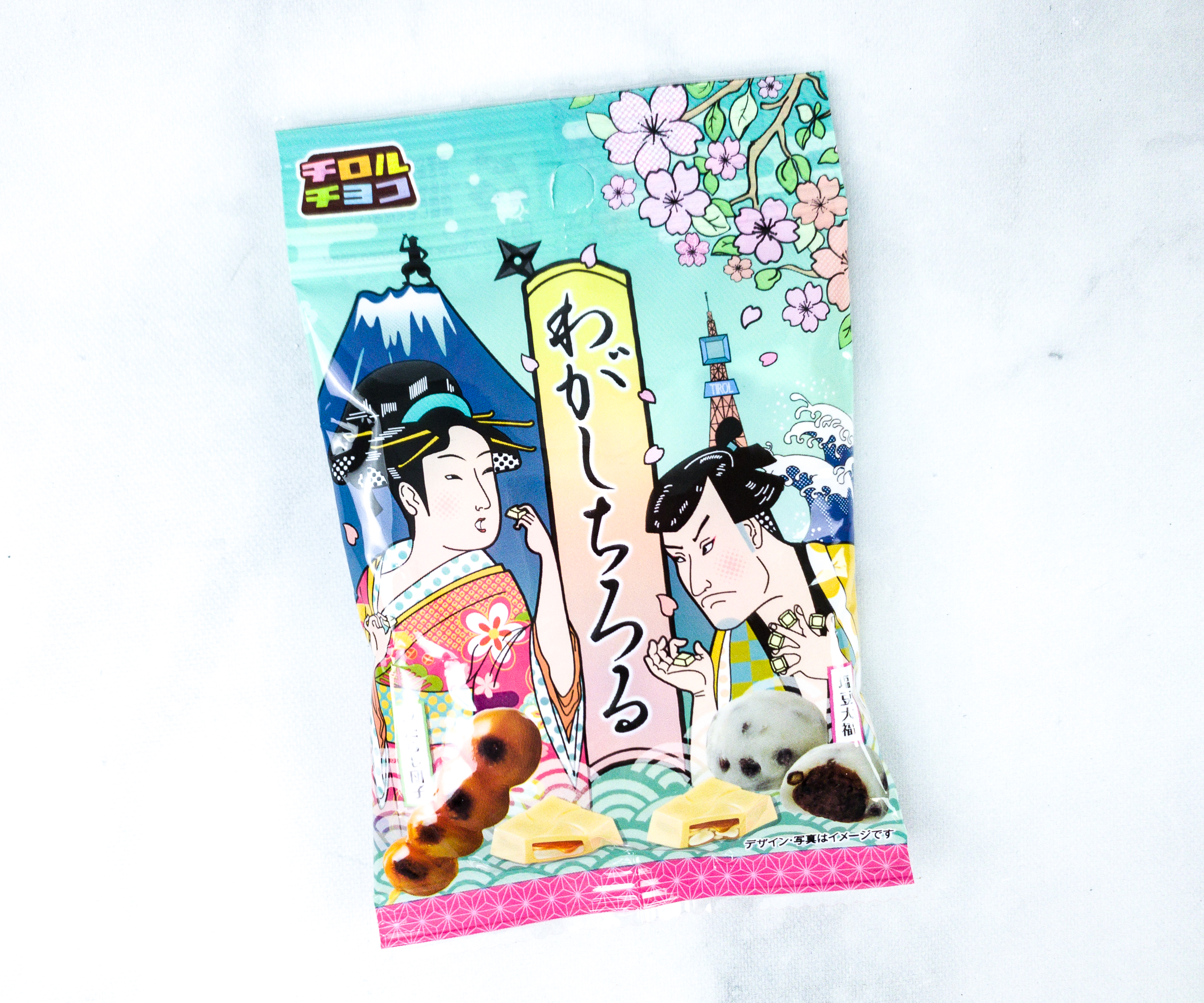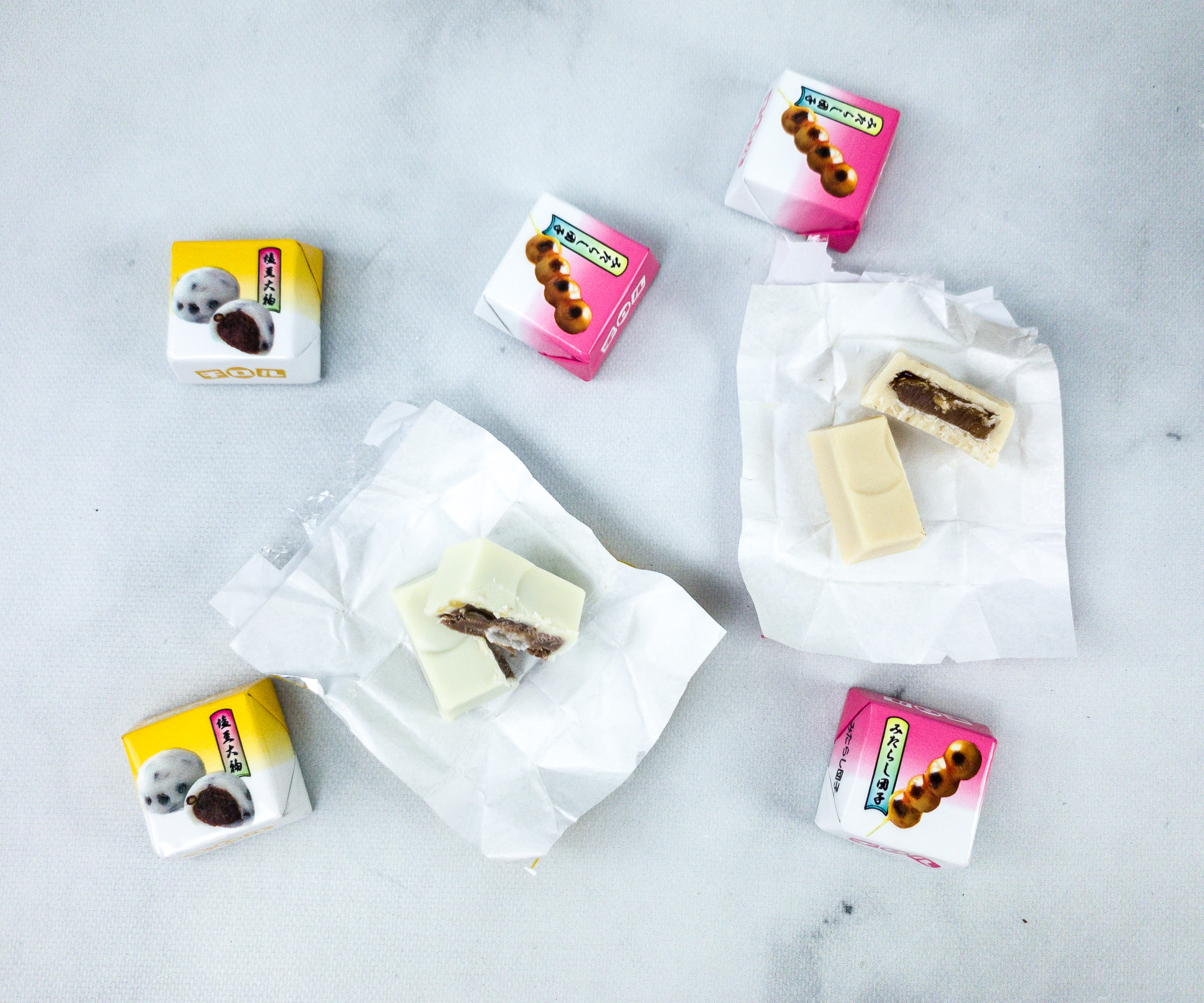 Japanese Sweet Selection. Inside the bag are individually-wrapped, bite-sized milk chocolates, blended with mochi and dango-flavored fillings. It's like having a taste of traditional Japanese treats mixed with tasty chocolate. They are delicious and they also make a perfect dessert snack.
Once again, we got to experience the flavors of Japanese summer through Tokyo Treat! This month's box includes a bunch of refreshing and delectable treats, as well as savory snacks to accompany us on our summer adventures. We love all the snacks we got this month, especially the limited-edition version of KitKat and the potato chips! This subscription never disappoints with their jampacked boxes. If you love Japanese snacks, this box makes a great treat for yourself monthly! It's also good for sharing with friends and family!
What did you think of this month's Tokyo Treat?