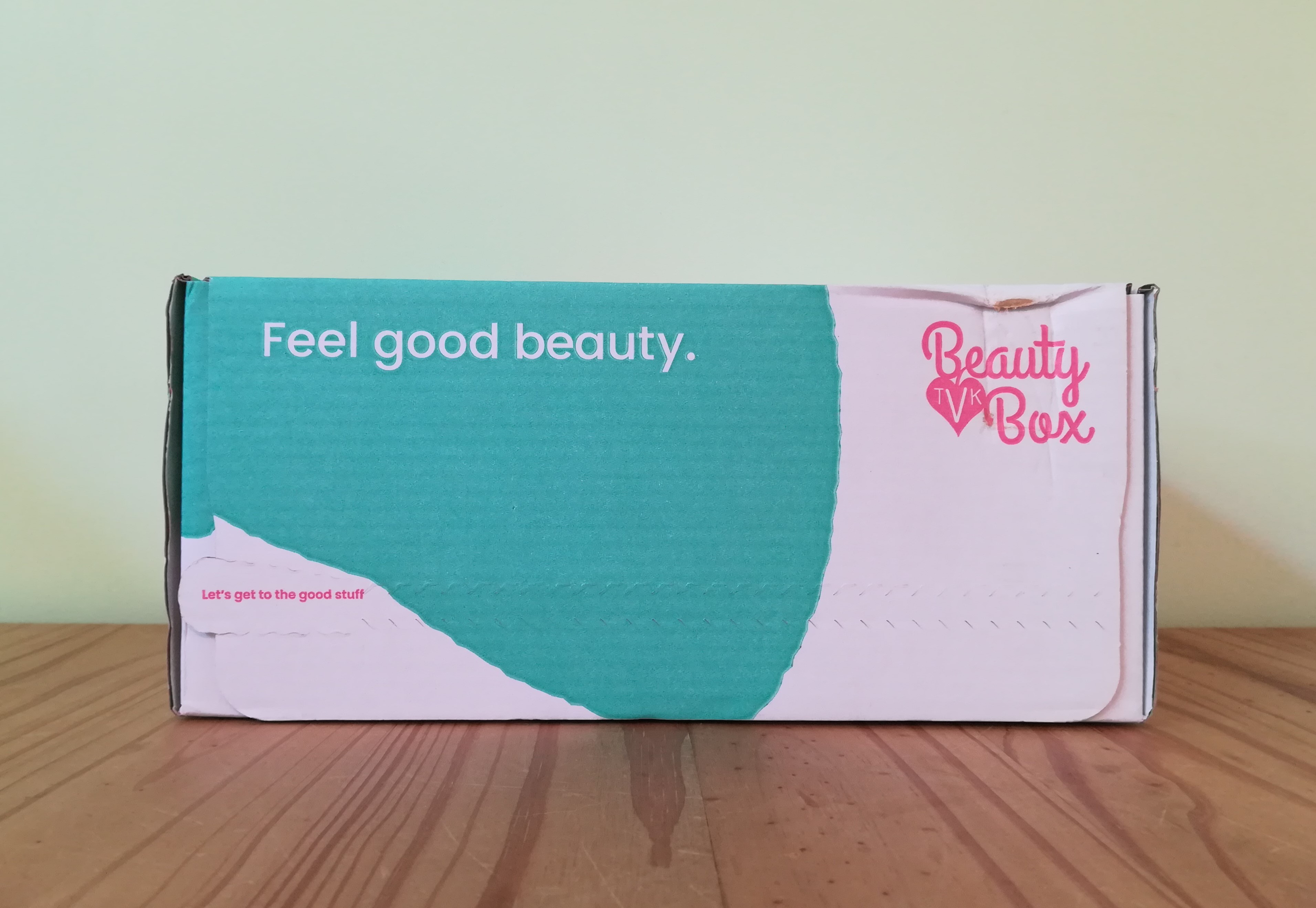 The Vegan Kind is the UK's most popular subscription boxes for vegans. The Beauty Box delivers a mix of vegan skincare, cosmetics and beauty products quarterly.
DEAL: Get £5 off your first box! Use coupon code VEGAN.
The June and July Edition of my TVK Beauty Box arrived in a sturdy little box styled out in pretty pastel colours. A little bit of crinkle cut shredded paper keeps the contents safe.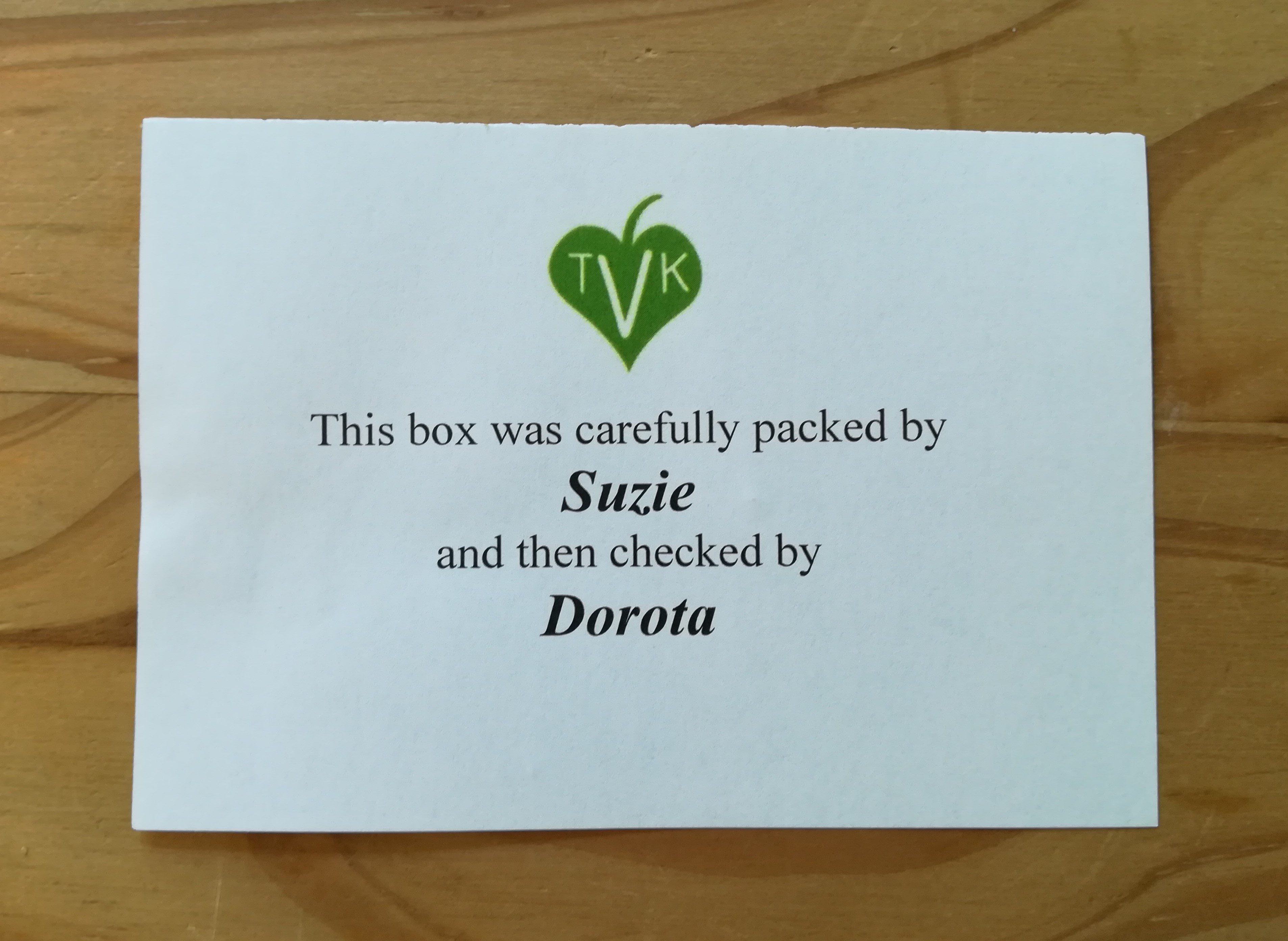 As with the last box, this one included a little note to let me know who packed and checked my box.
The box features 5 products.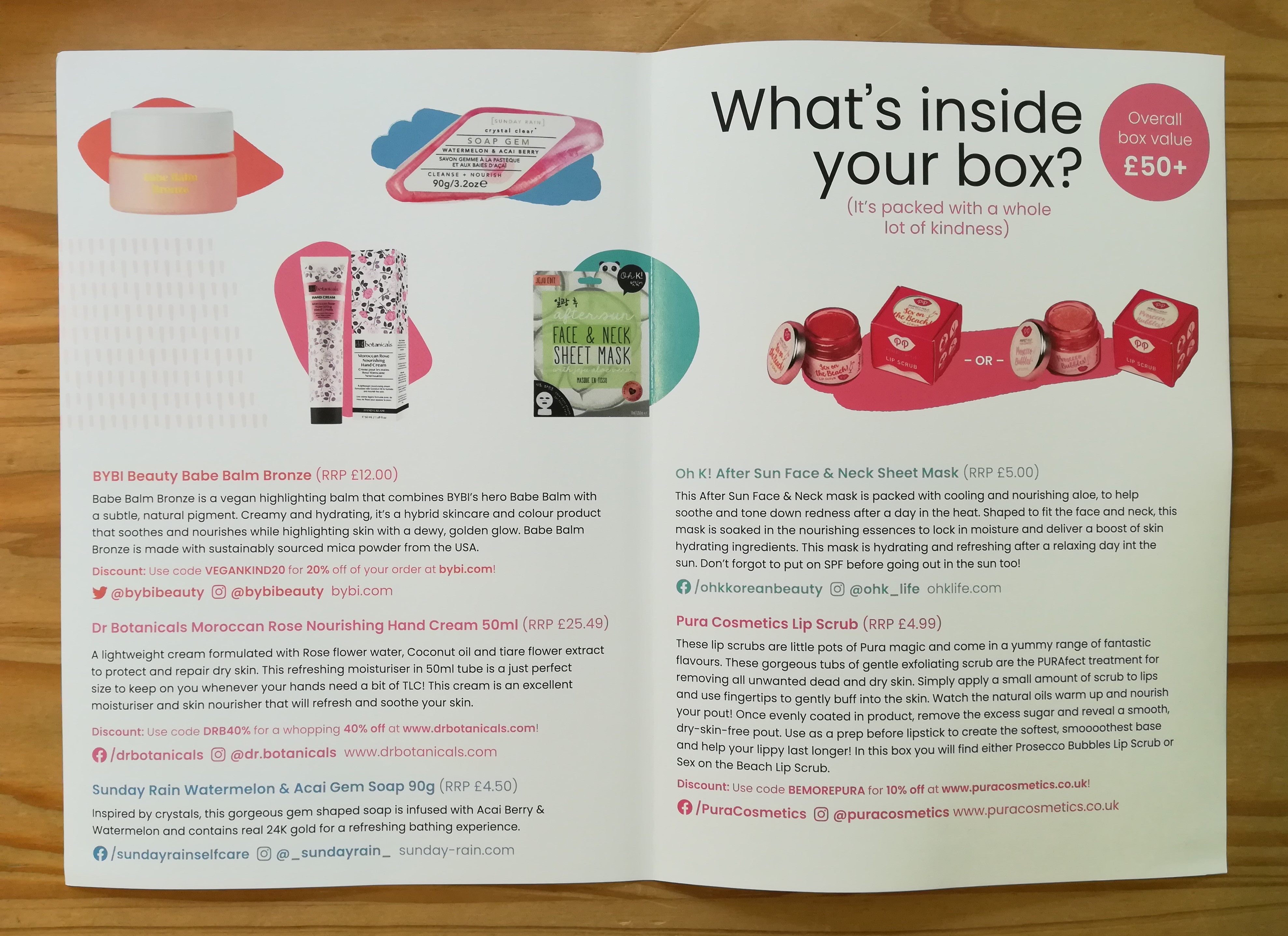 Details of each product are given in the What's Inside Your Box sheet.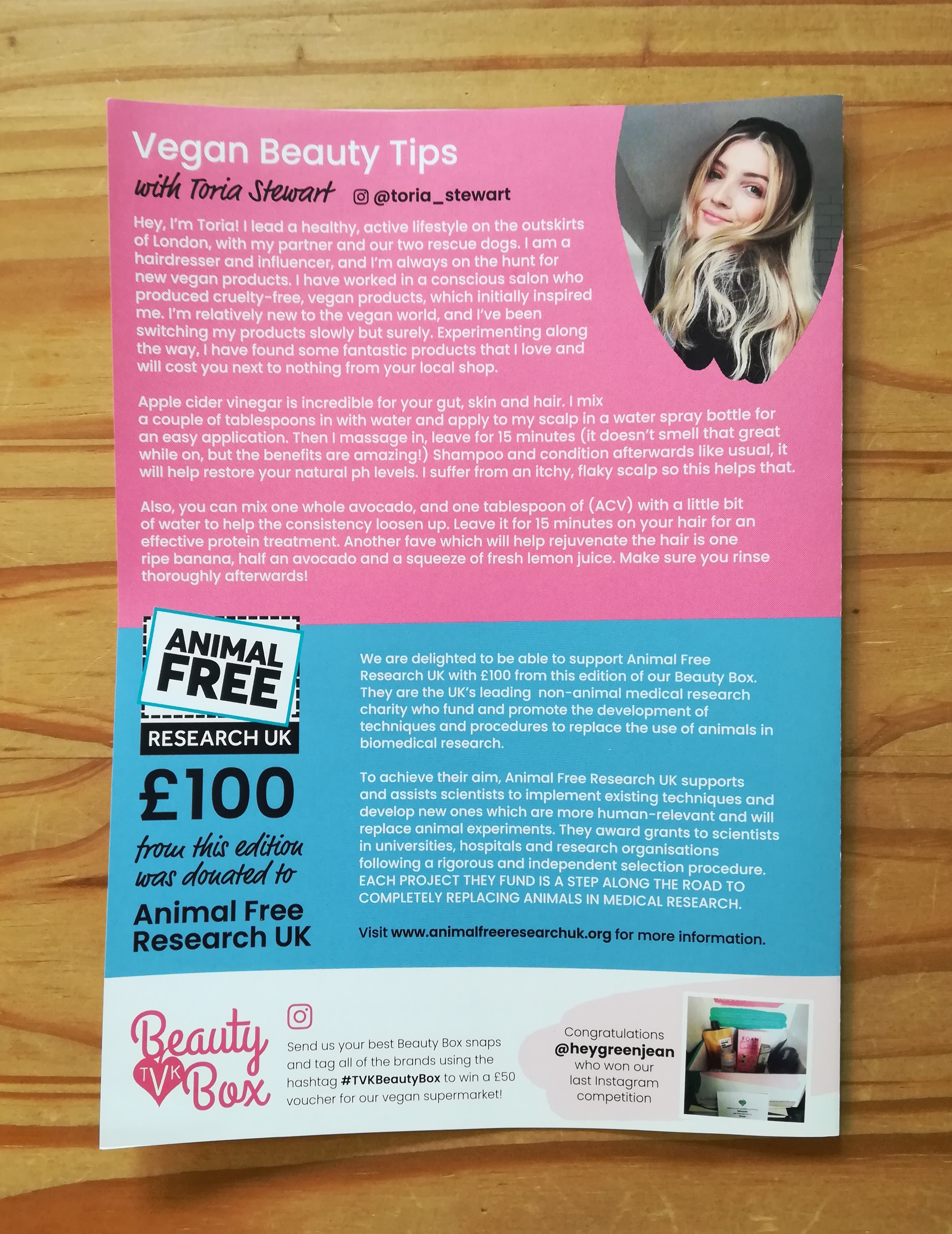 The info sheet includes beauty tips from Toria Stewart, a hairdresser and influencer.  She provides a few interesting hair treatments using everyday household ingredients: apple cider vinegar and water to restore hair's natural pH levels; avocado, apple cider vinegar and water as a 15 minute mask; and banana, avocado and fresh lemon juice to rejuvenate.
BYBI Beauty Babe Balm Bronze (RRP £12) is a vegan highlighting balm made with sustainably sourced mica power from the US.  The balm is creamy and luxurious, lending skin a natural looking golden shimmer. This is a subtle and effective highlighter.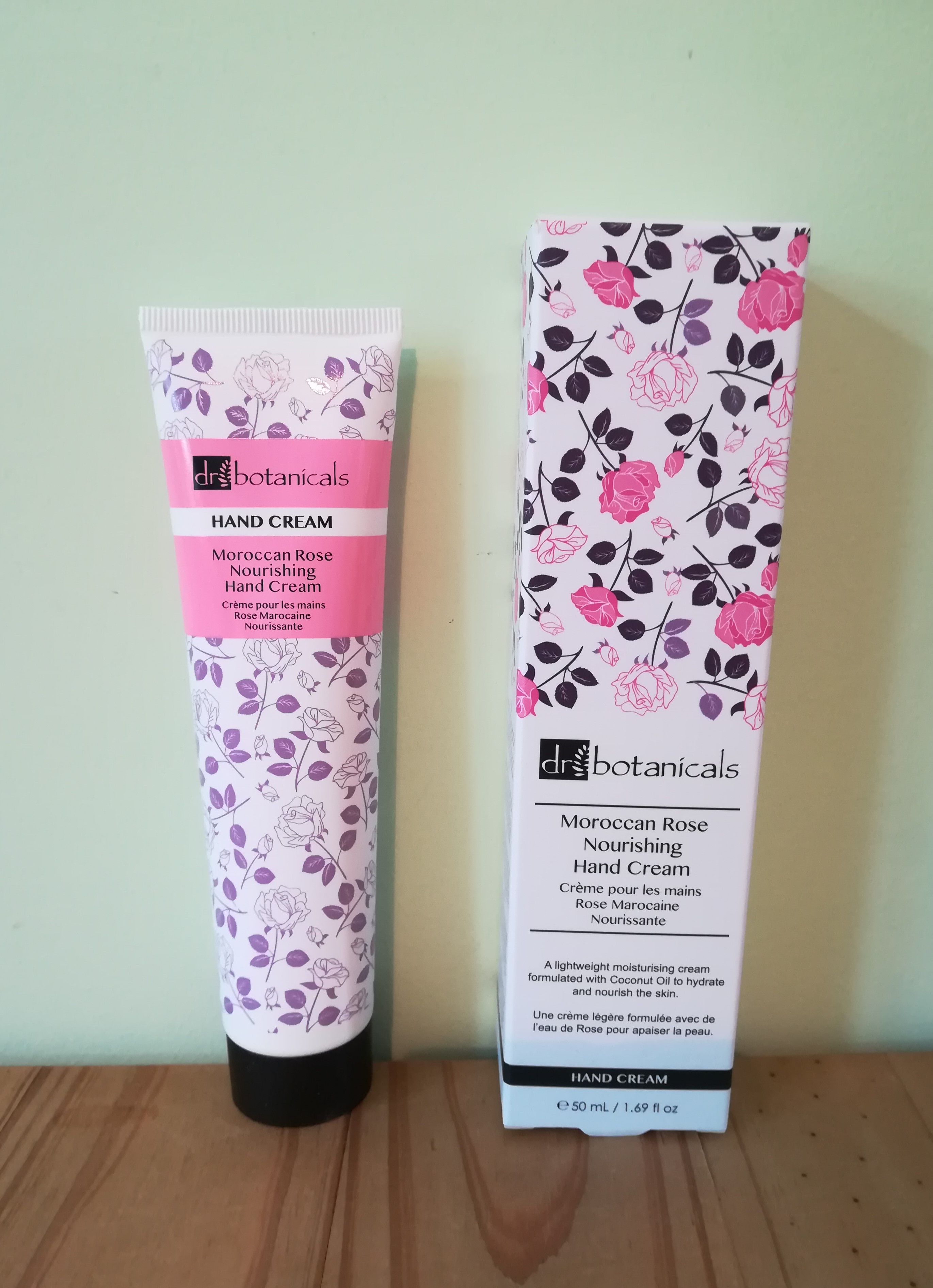 Dr Botanicals Moroccan Rose Nourishing Hand Cream 50ml (RRP £25.49) contains rose flower water, coconut oil and tiare flower extract to calm and hydrate skin.  This is a lightweight moisturiser which does a great job of hydrating without any unpleasant greasiness.  It has a very strong rose scent – a bit too strong for my personal preference, as rose is a fragrance I sometimes love but easily find overwhelming.  The price also a bit of a splurge for a hand cream.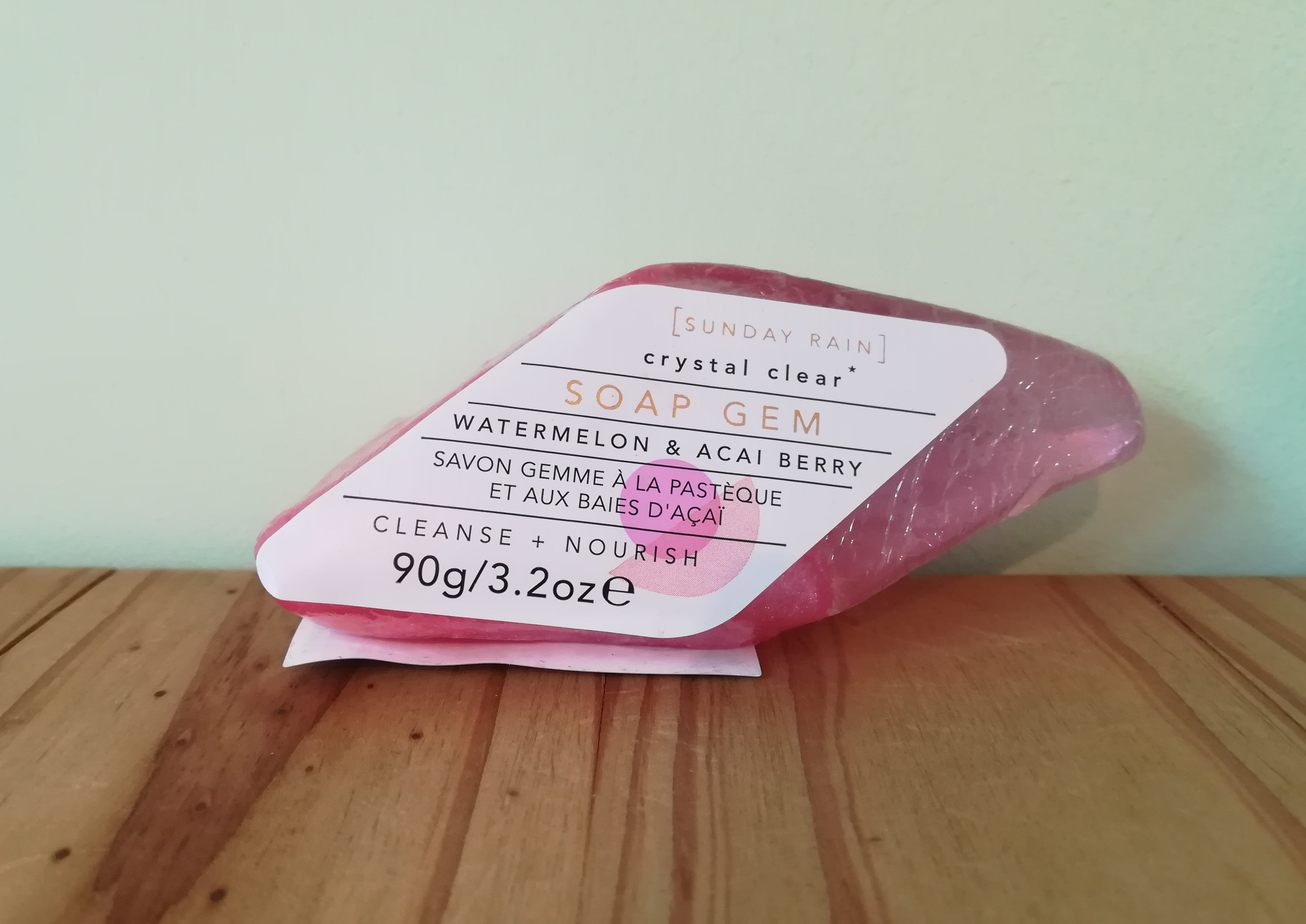 Sunday Rain Watermelon & Acai Gem Soap 90g (RRP £4.50) is gem shaped soap with 24k gold. While this is a really pretty bar of soap, I was disappointed to find that it had virtually no scent – I was looking forward to a watermelon and acai berry fragrance.  This left my skin feeling clean but a little dry. Overall, this was my least favourite product in the box.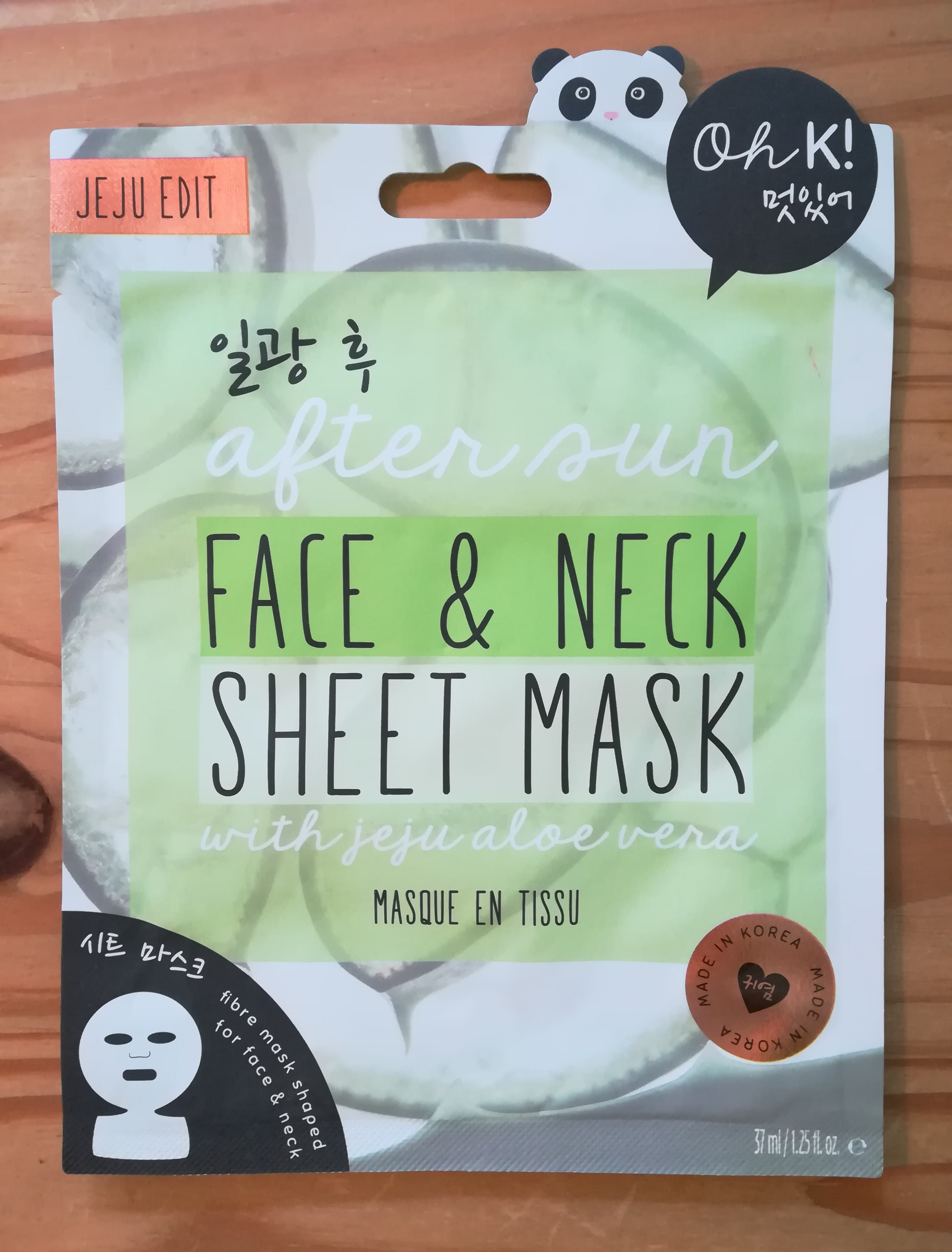 Oh K! After Sun Face & Neck Sheet Mask (RRP £5.00) contains aloe vera to help moisturise and refresh skin after a day in the sun.  I'm not a fan of sheet masks in general, but I enjoyed this one and it is easily the best I've tried.  I tested this out after a day when I'd forgotten to wear sunscreen and got a little sunburnt.  It felt super refreshing on my hot skin and had a pleasant, subtle scent.  The mask is quite large in order to cover the face and neck – a bit too big for me so I actually cut the neck bit off and used it for a second treatment on my forehead!  I highly recommend this mask as a nice treat for skin rejuvenation in the summer.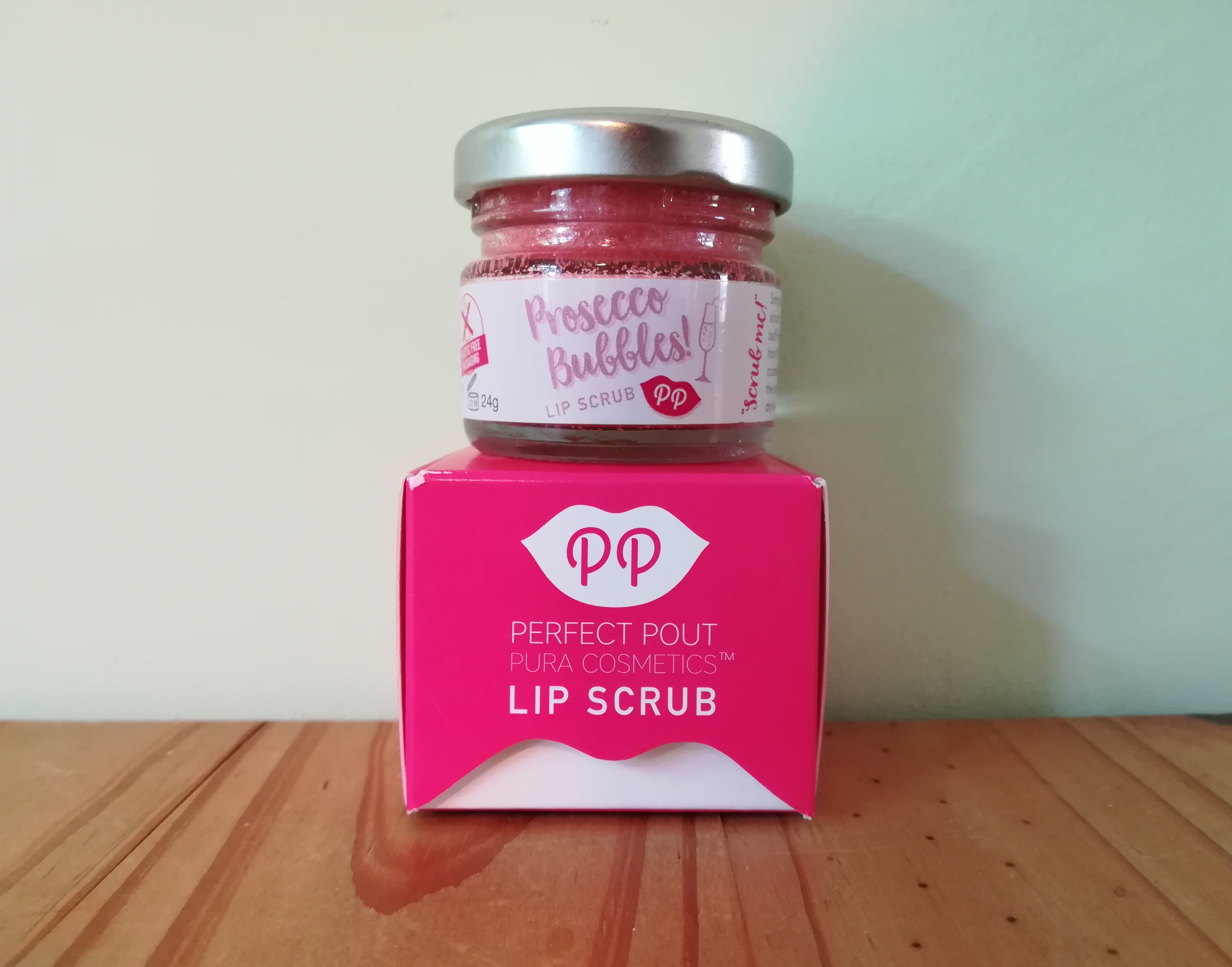 Pure Cosmetics Lip Scrub (RRP £4.99) are fancy little pots of sugar scrub which exfoliate lips, removing dead skin and leaving them super soft.  I tried the Prosecco Bubbles! lip scrub, which is a pretty light pink with a delicious scent.  This is a delightful lip treatment, such a simple and sweet way to get a perfect pout.
As usual, I really enjoyed testing all the products in the June and July Beauty Box.  My favourites were the refreshing Oh K! sheet mask and the lovely BYBI Bronze Balm – both real winners!  With a box value of over £50, TheVeganKind is a fun, practical and great value subscription box.
What do you think of this month's The Vegan Kind Beauty Box?
Visit The VeganKind Beauty Box to subscribe or find out more!