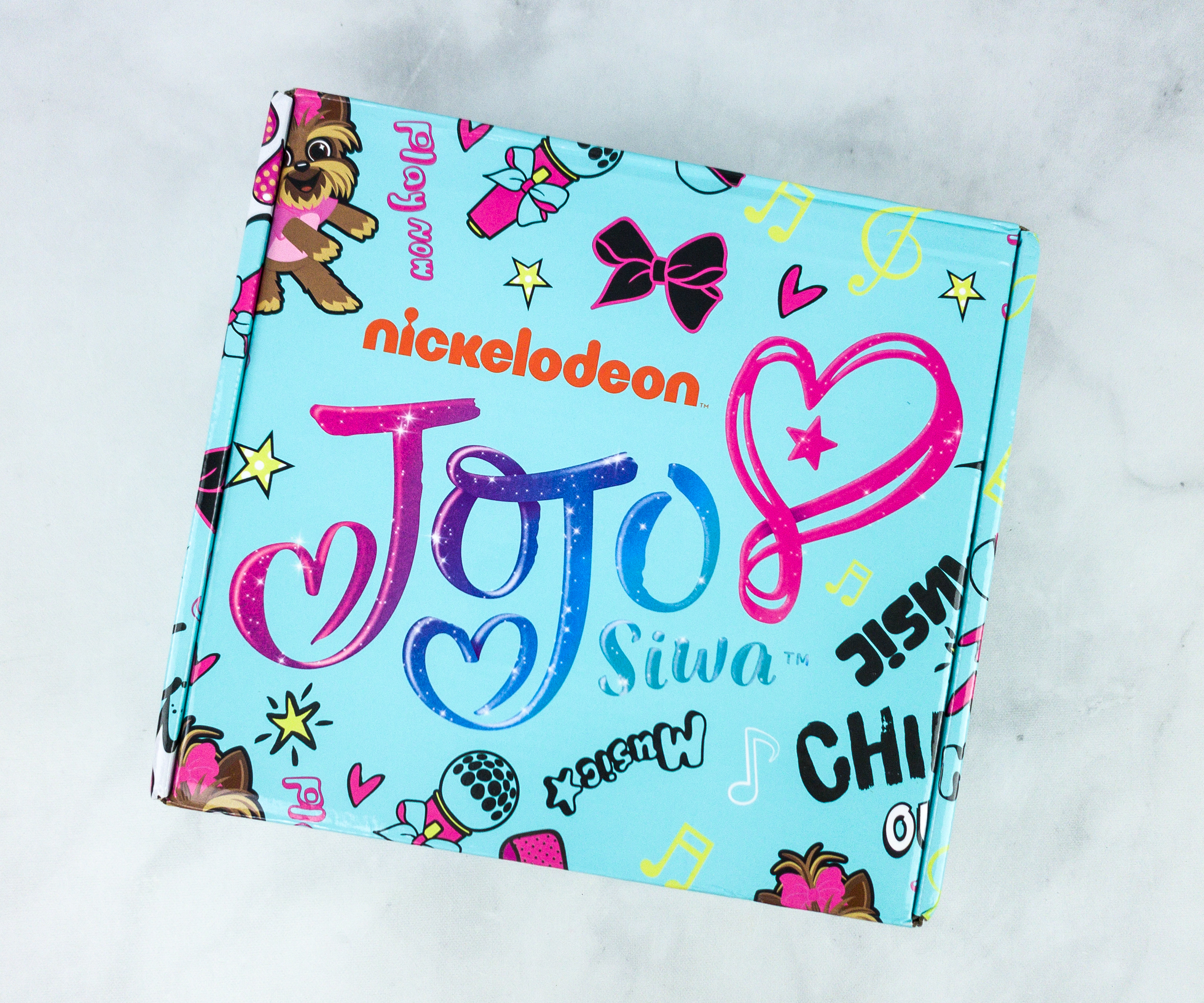 The JoJo Siwa Box is a quarterly subscription box that sends exclusive apparel and accessories for fans of Jojo Siwa! She is a dancer, singer, actress and a Youtube personality. She appeared on several Nickelodeon shows, has a vlog, several singles and joined Dance Moms contest. She won the Kid's Choice Award for Favorite Viral Music Artist and Favorite Musical Youtube Creator last 2017. They promise a $60+ value for every box.
The box has a cute, hippie theme!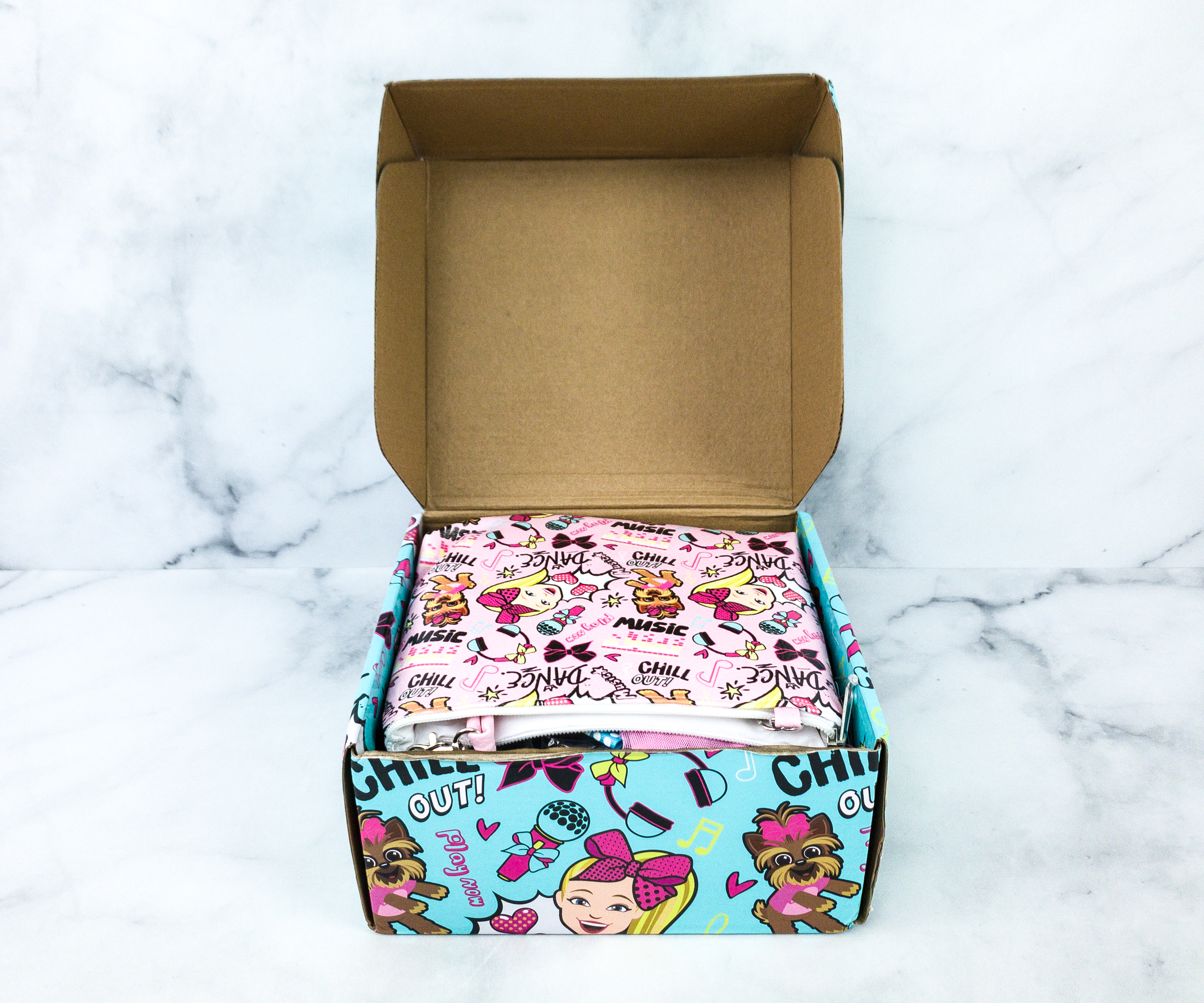 The box is full to the brim!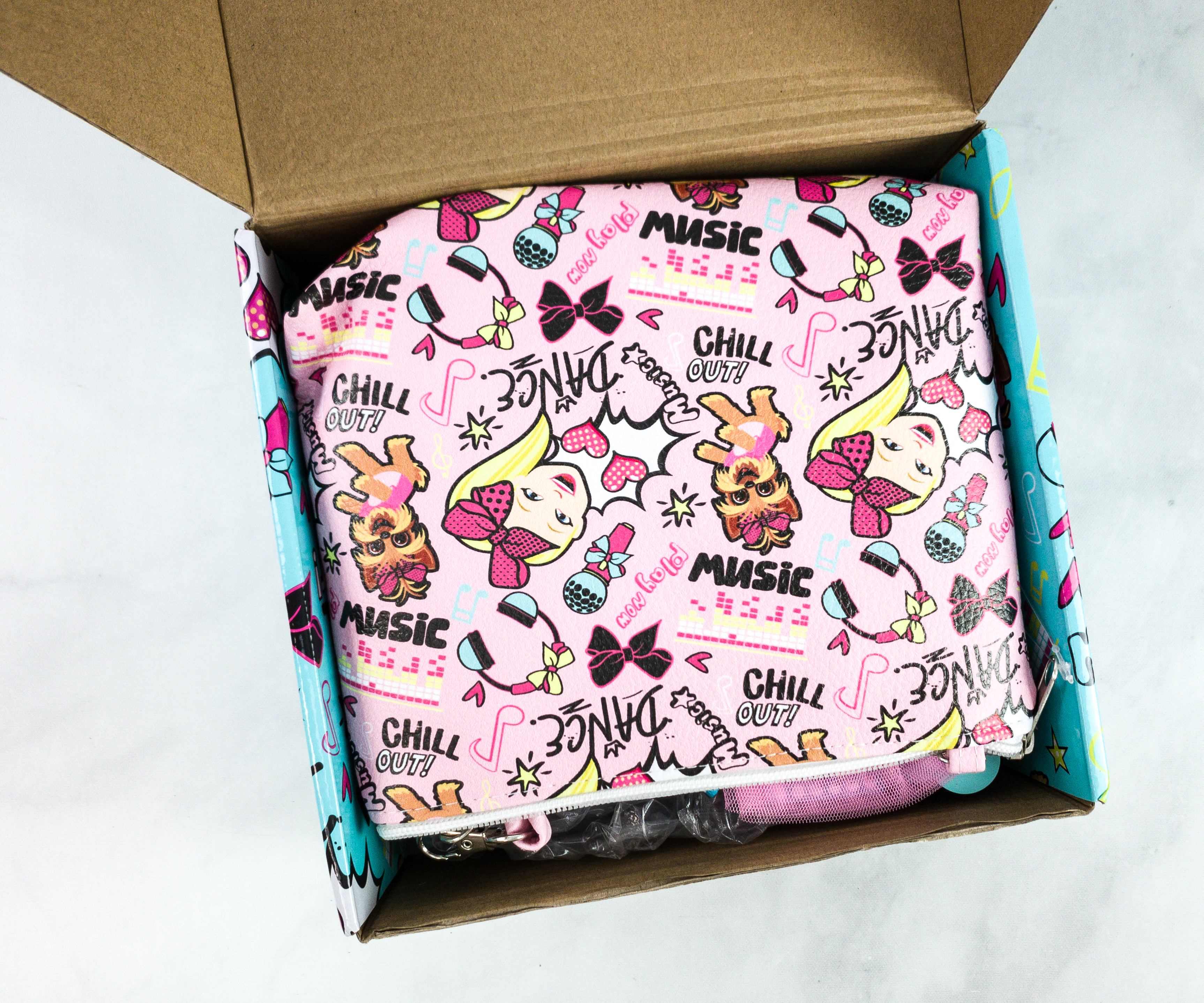 Some of the items even came in their individual packaging.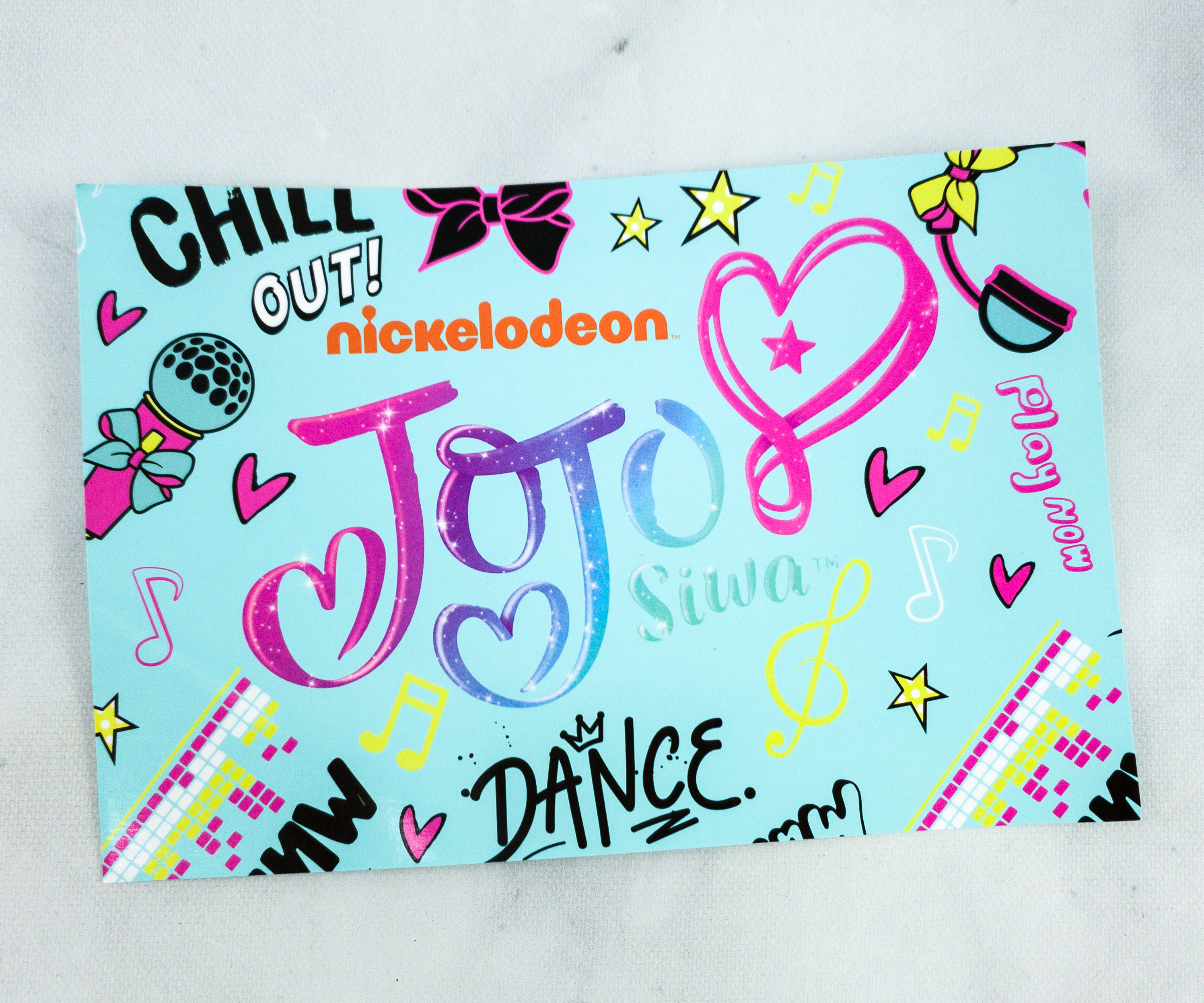 The information card is just as colorful as the box itself!
It's filled with product photos and names but without descriptions.
Everything in the box!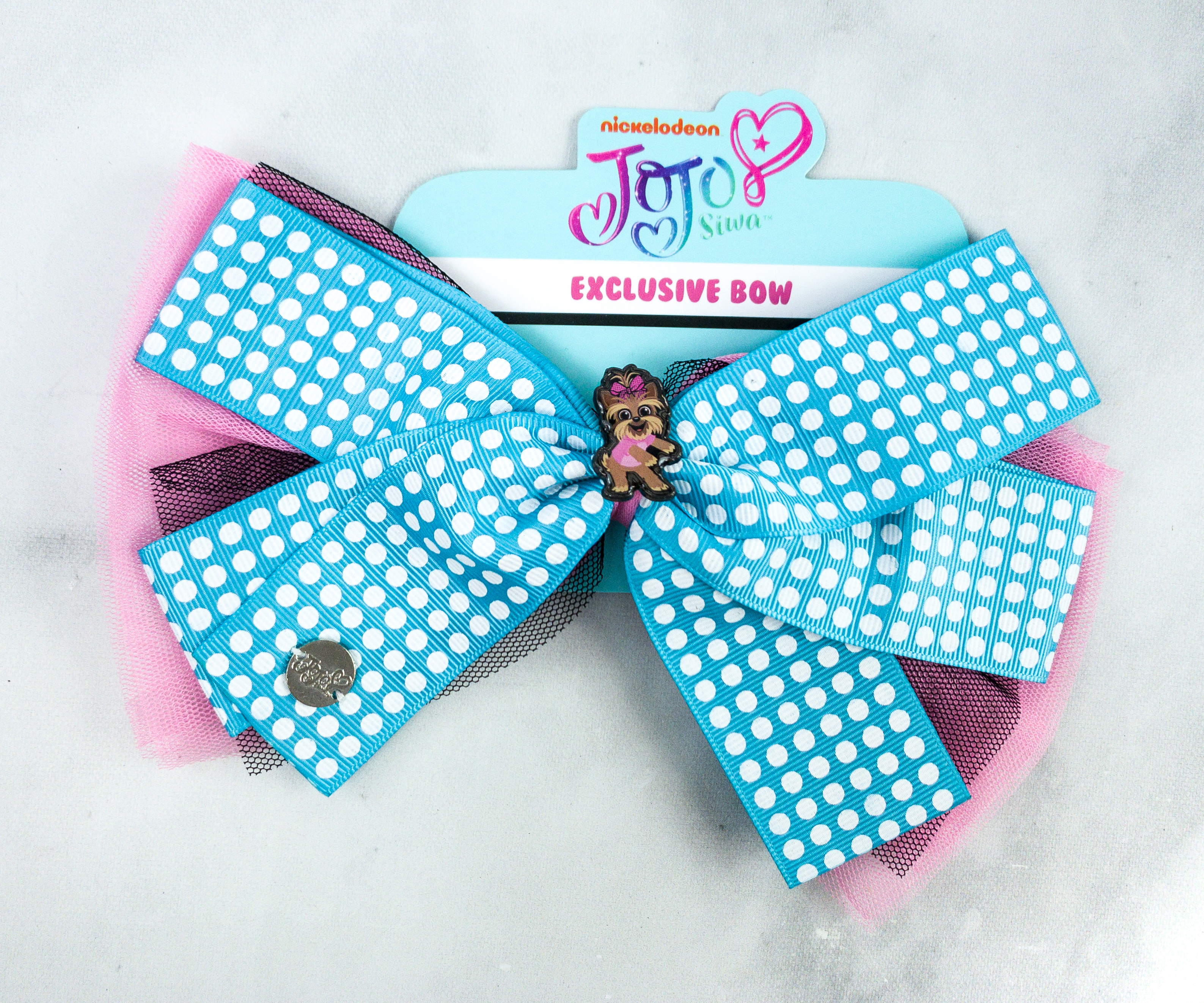 BowBow Bow. Every box comes with a unique bow, which is also one of the things Jojo Siwa is known for! This quarter's bow features a sky blue outer ribbon with polka dots.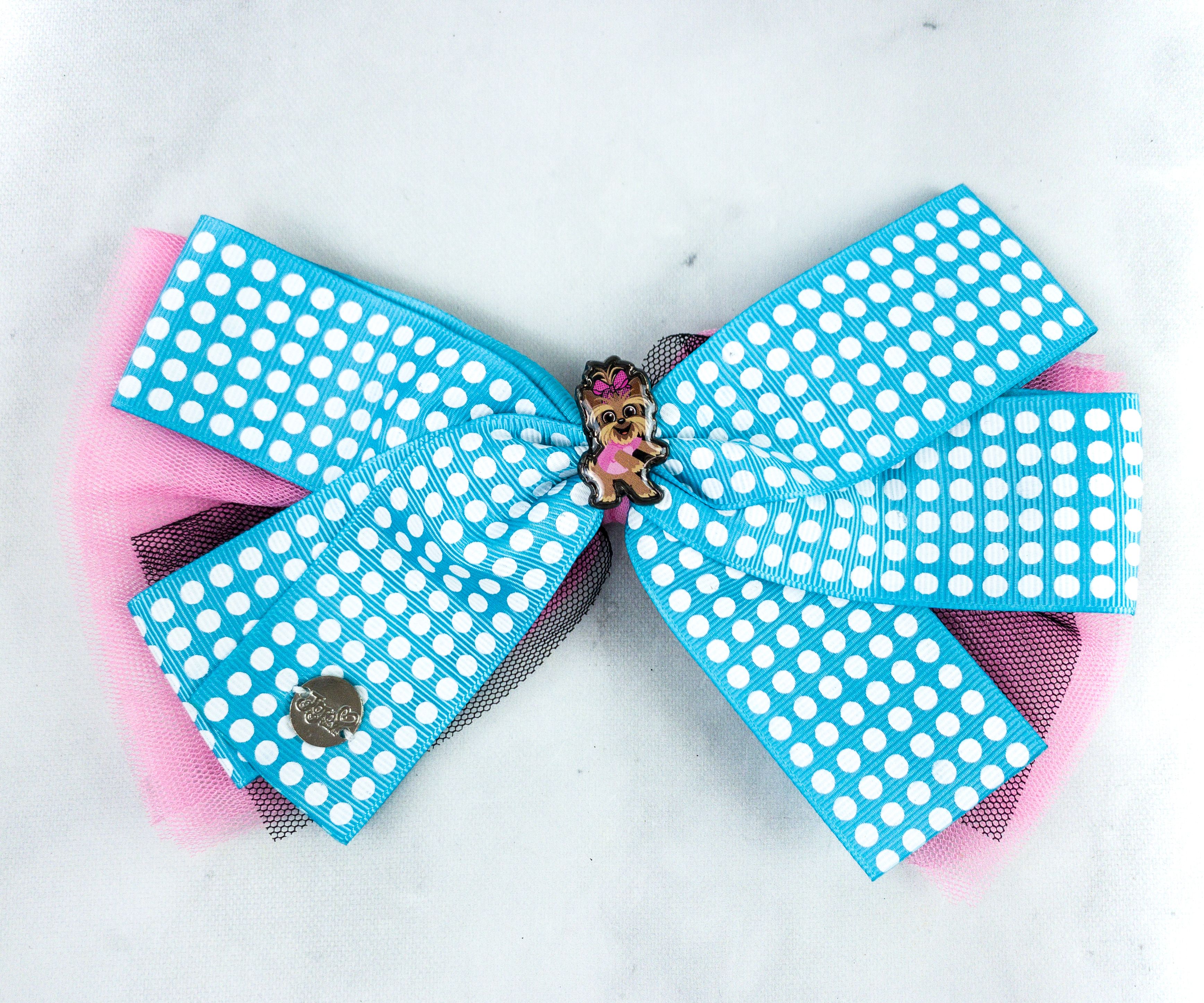 Like most of the bows from this box, it has mesh layers under the lacey ribbon. This time, they're pink and black!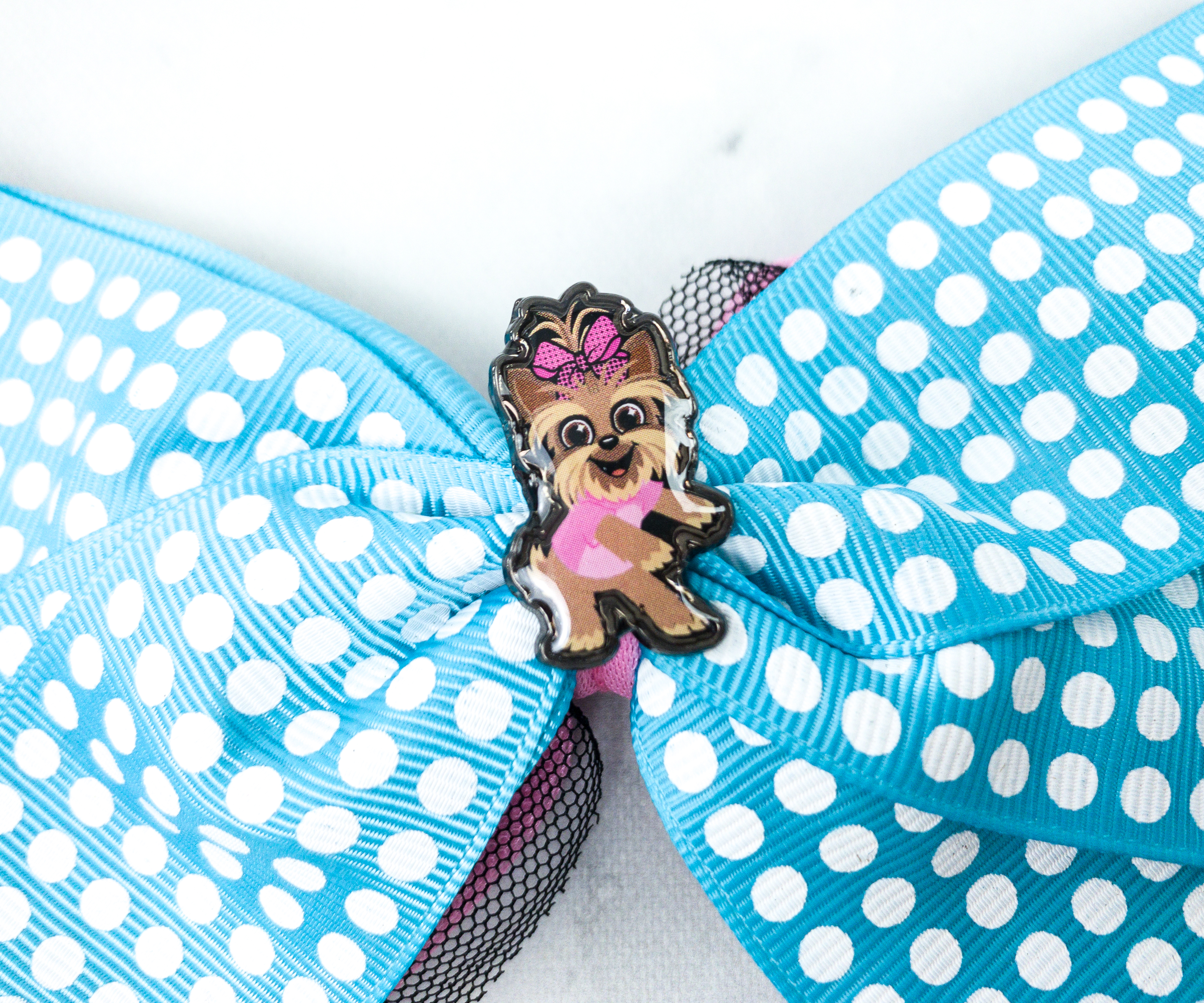 The charm in the middle is none other than the adorable BowBow! It looks like she's having so much fun!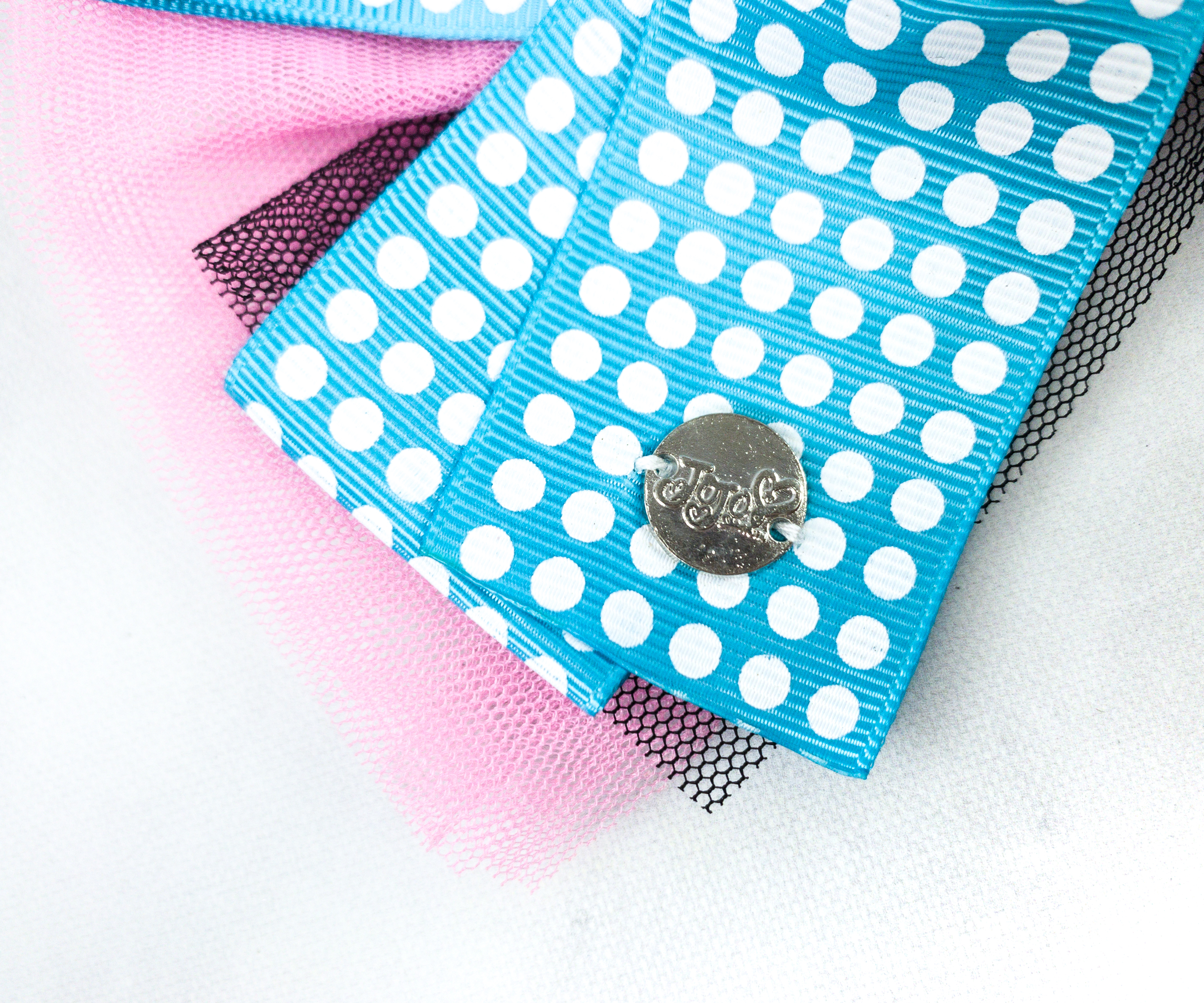 Another common thing about these bows is that they have a charm-like round metal attached to the lower part of the ribbon where Jojo's logo is engraved.
There's also an alligator clip that will hold and keep the bow in place.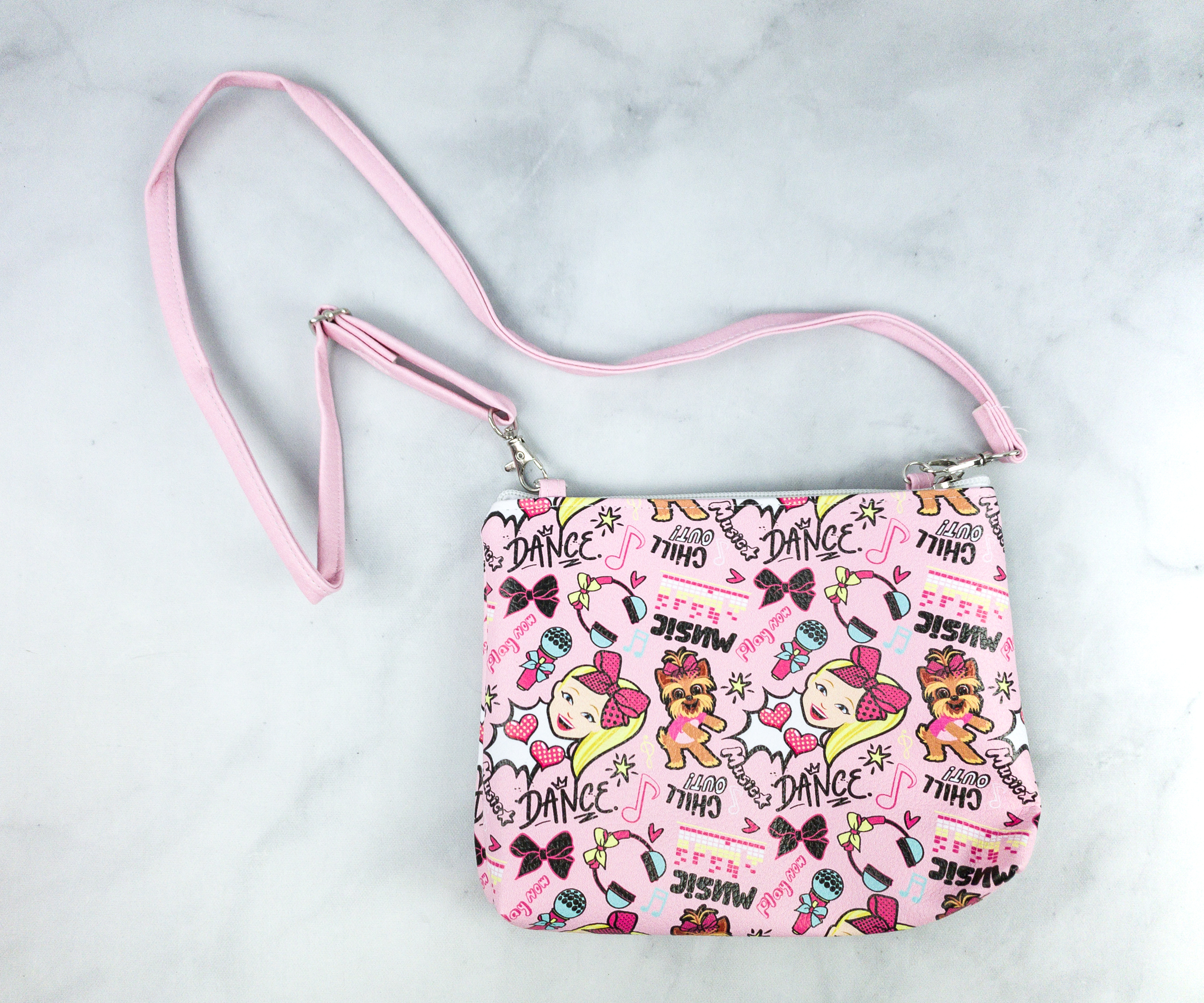 Crossbody Purse. Another cute item in the Summer box is this hippie crossbody bag/purse!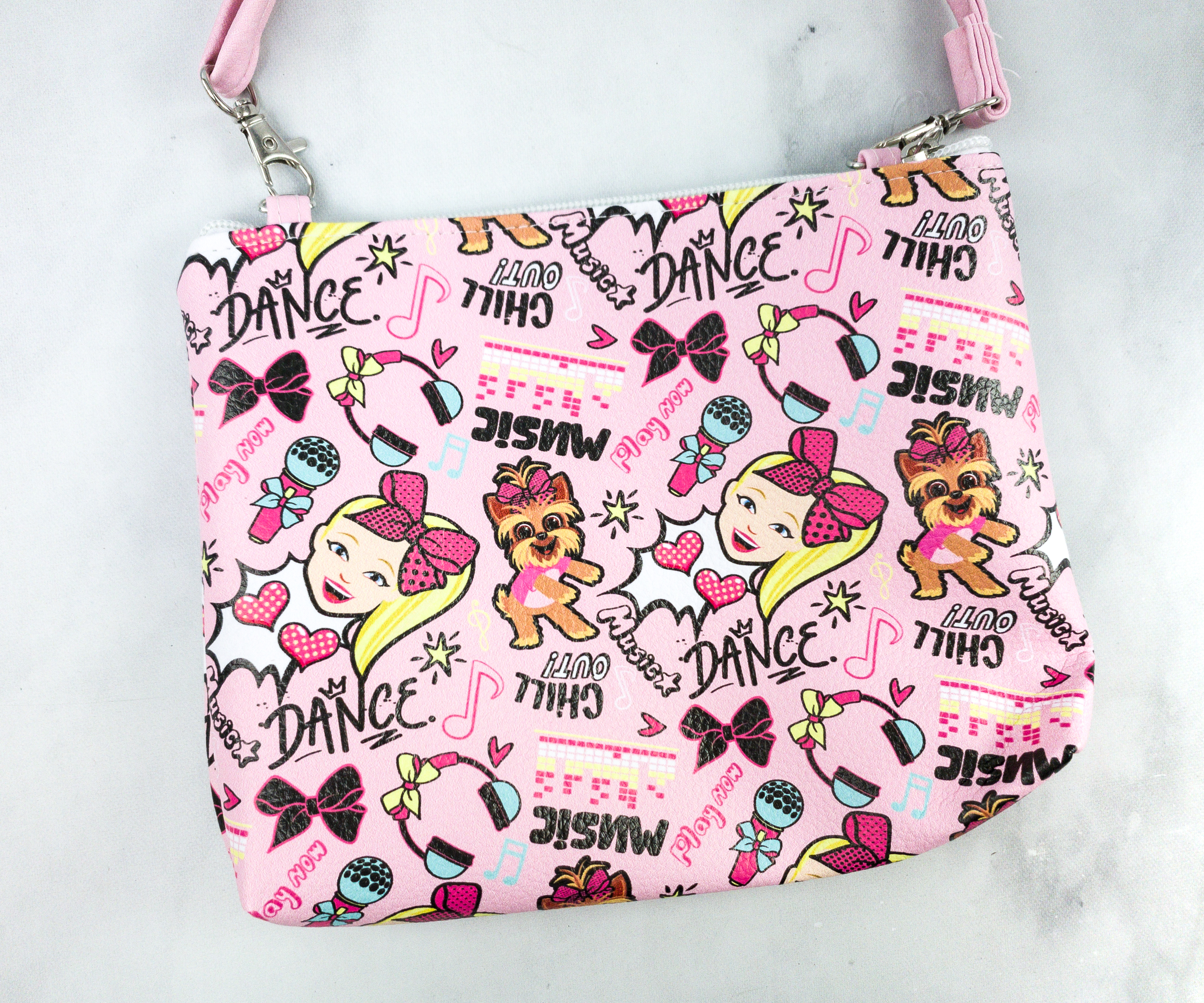 It has JoJo and BowBow dancing, along with other fun icons such as a microphone, headphones, and a graphic music display which gives us an idea that they're grooving!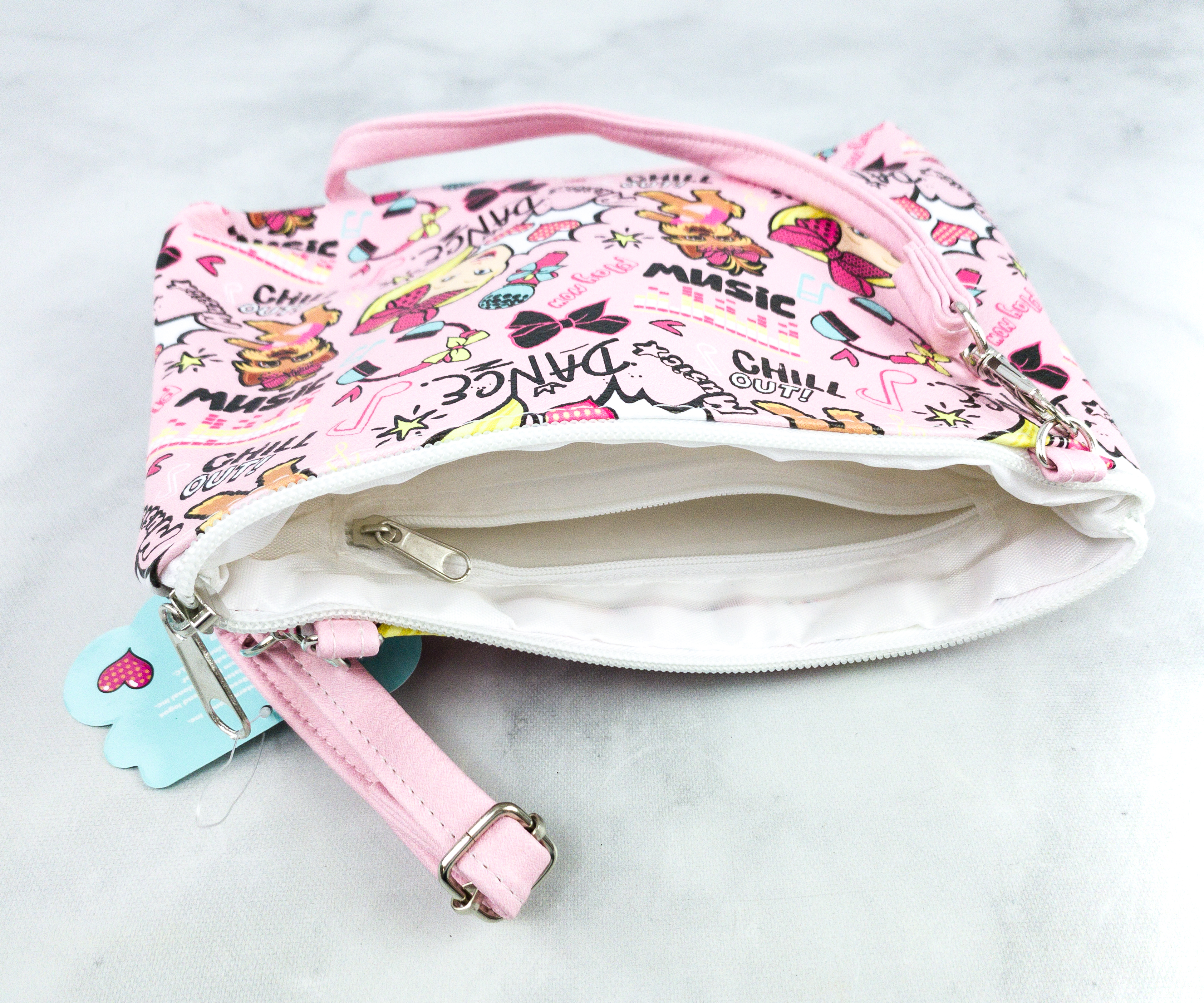 The bag has a zipper on its main compartment and a zipped pocket inside as well. It can fit everyday essentials like a small bottle of sunblock/lotion, a lip balm, a cellphone, a purse, and more!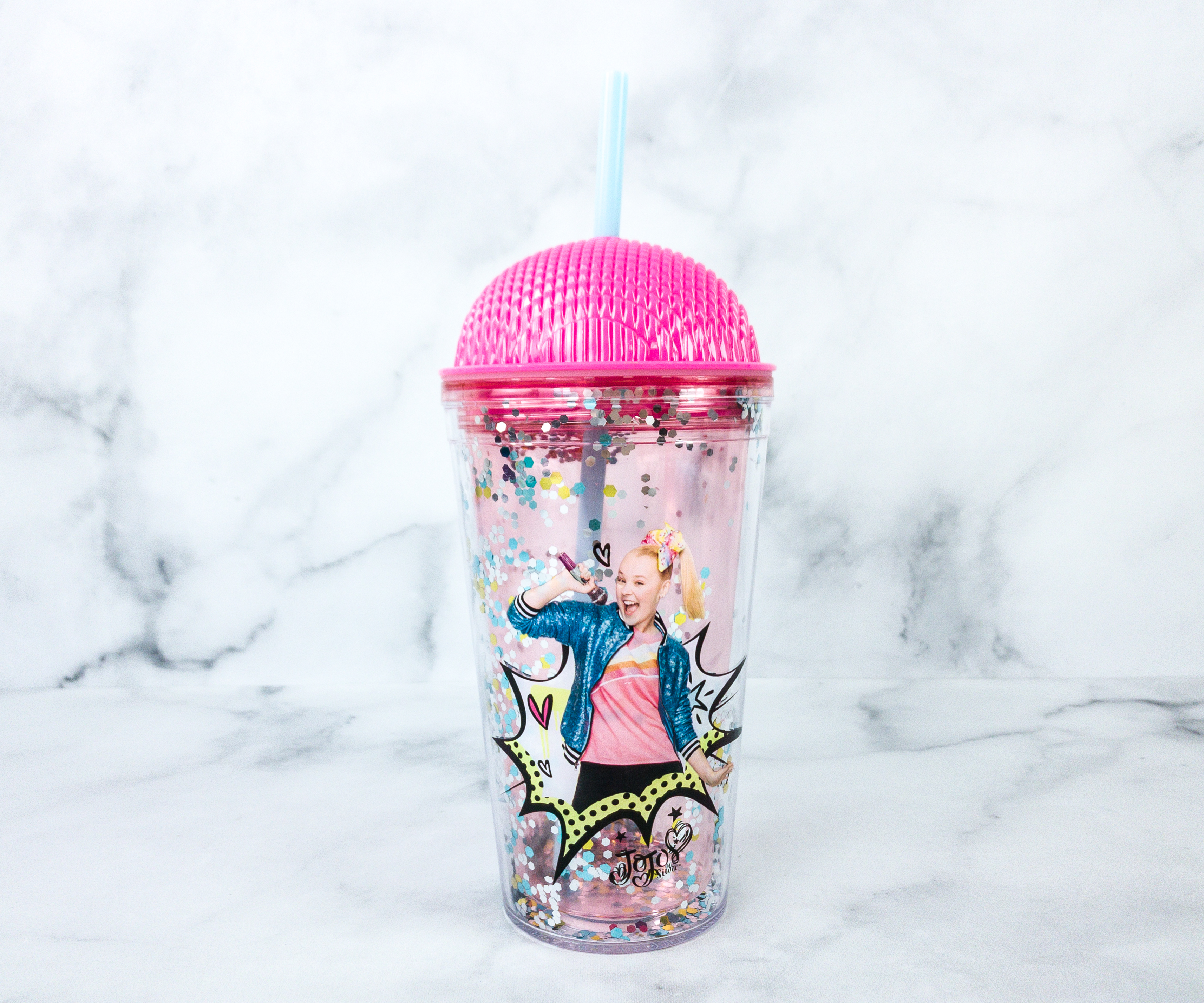 Microphone Tumbler. The hot days require frequent hydration, so they sent a tumbler for that! It's also pretty unique because the lid makes it look like a microphone!
Here's a closer look at the dome-shaped cup lid that serves as the microphone's windscreen. Of course, it has a slot where you can place a straw!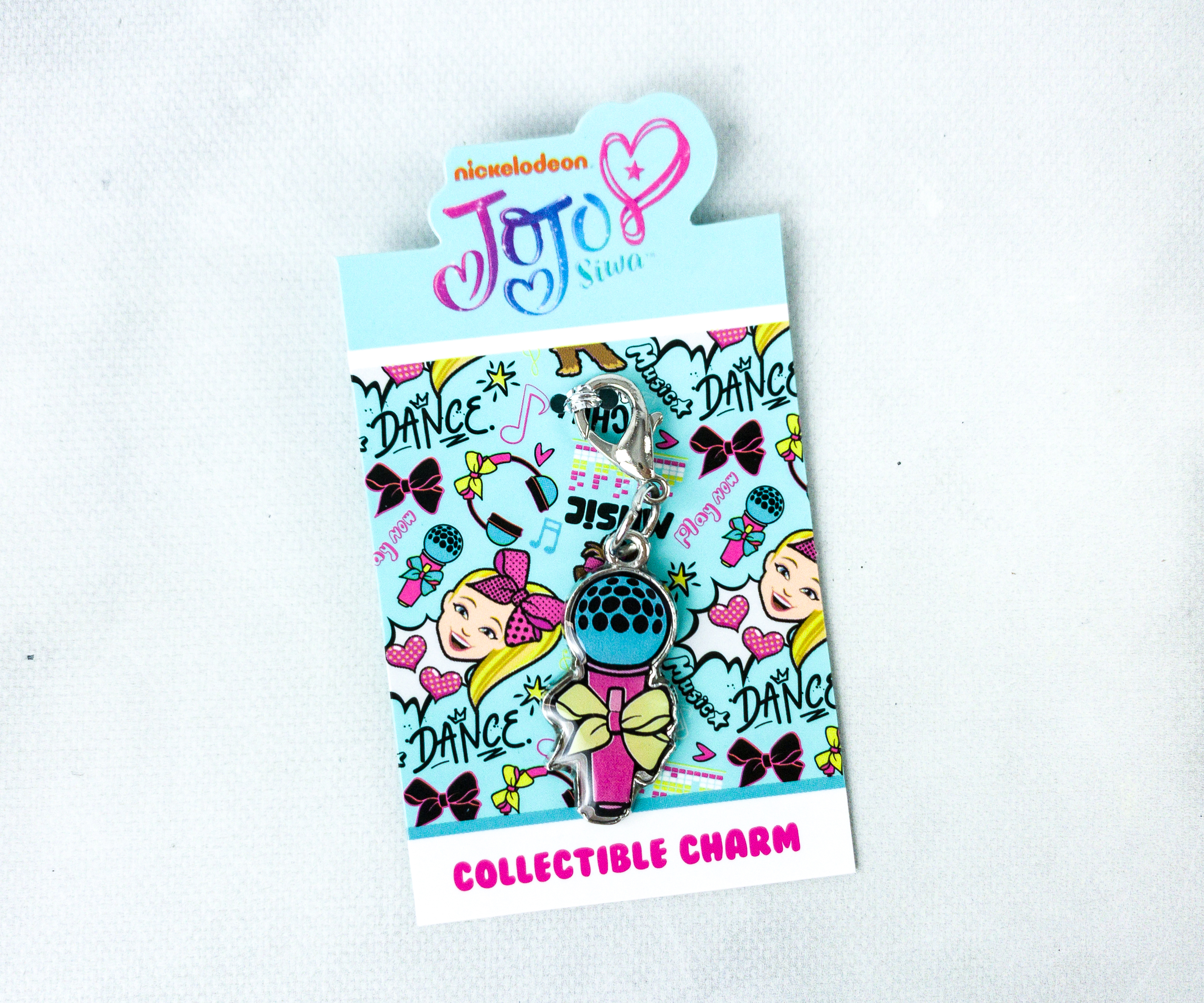 Collectible Charm. My daughter loves the charms that come in this box! This season, we received a microphone charm!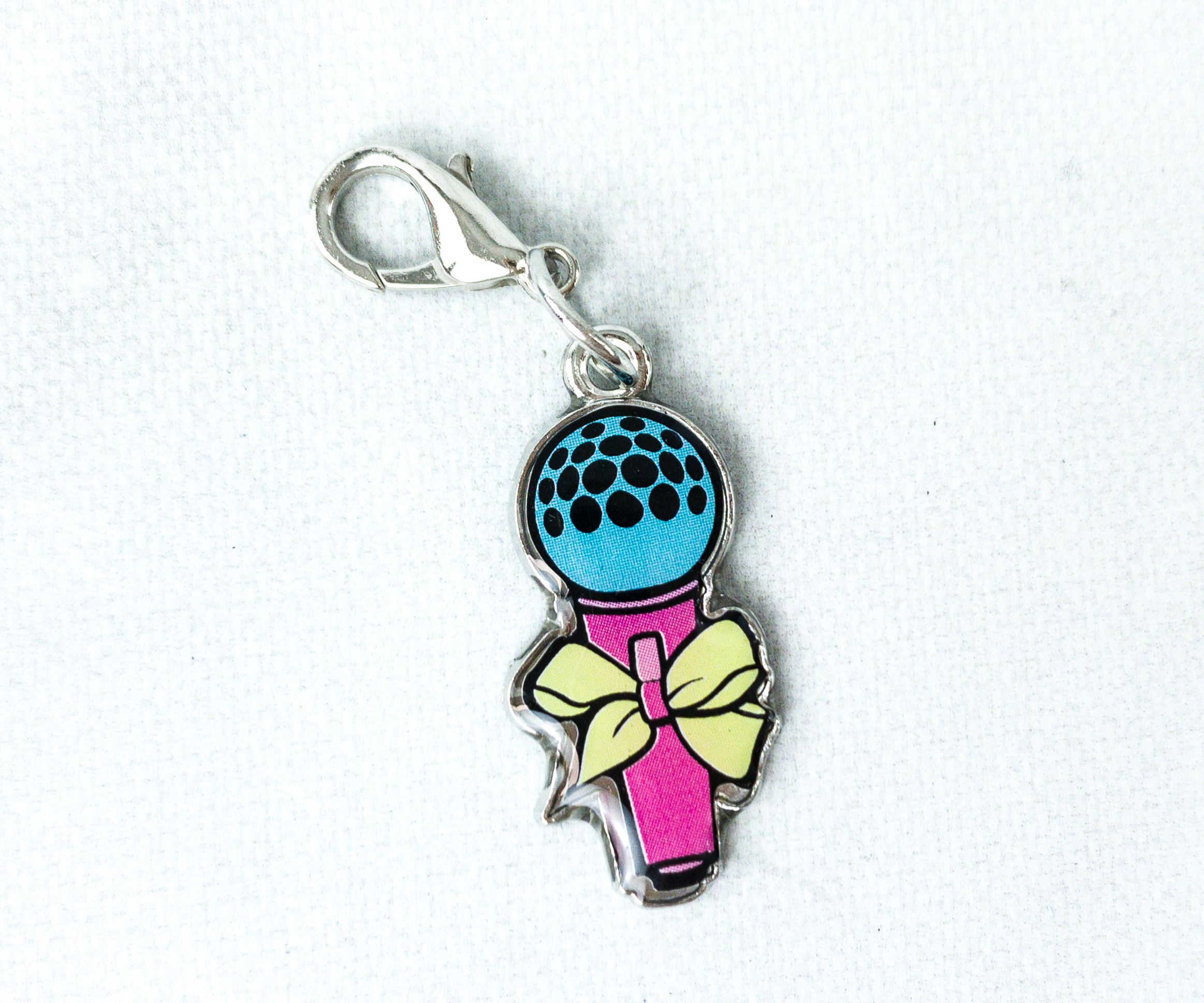 She's really excited as she has another charm to add on her bracelet. It comes with a mini trigger snap that makes it easy to attach not just on bracelets but on keychains and bags or pouches as well.
Coin Bag. My daughter can easily keep her spare changes inside this JoJo coin bag!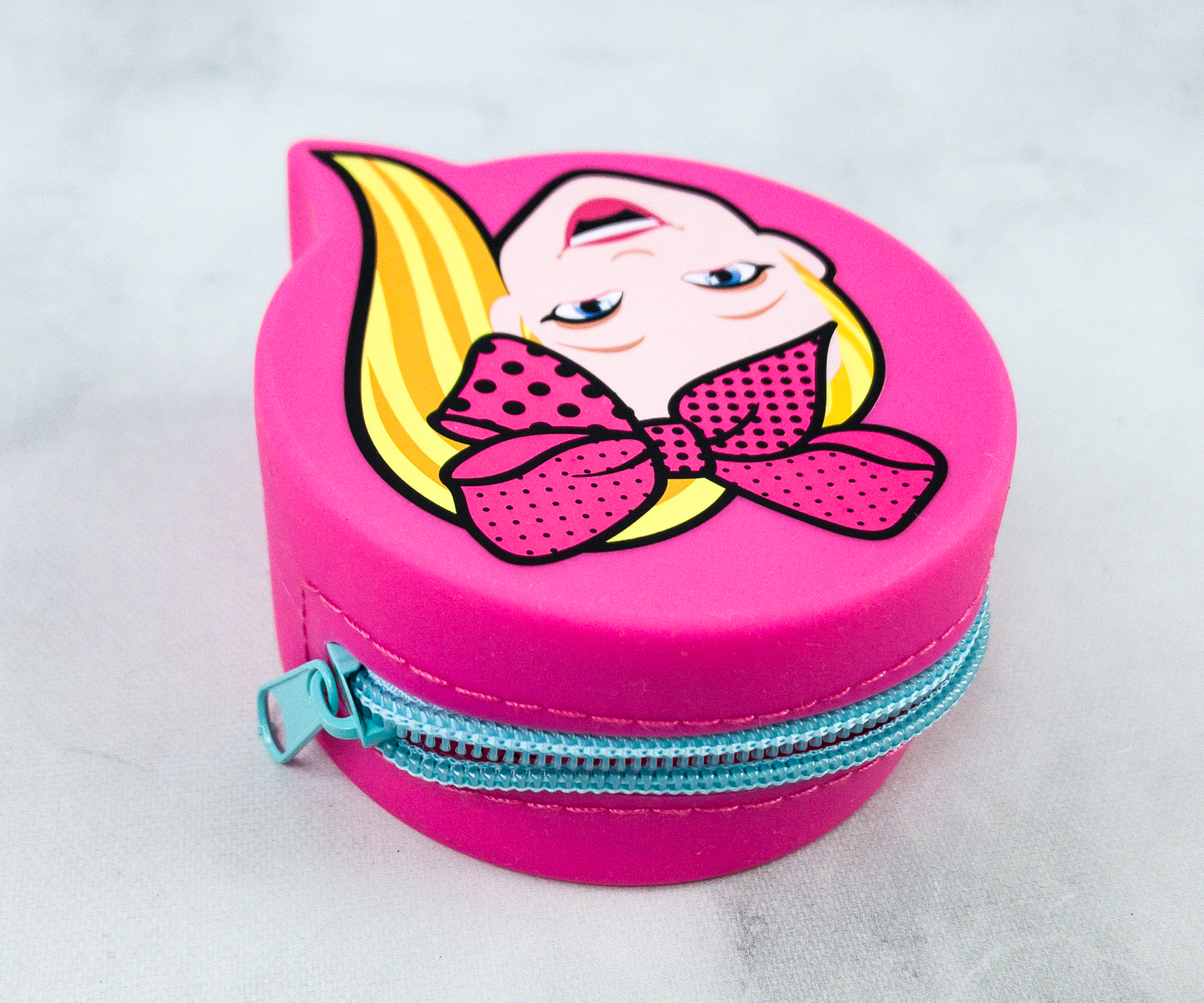 It has a zipped enclosure that will keep the contents safe inside. Aside from coins, it can be filled with small items and trinkets as well.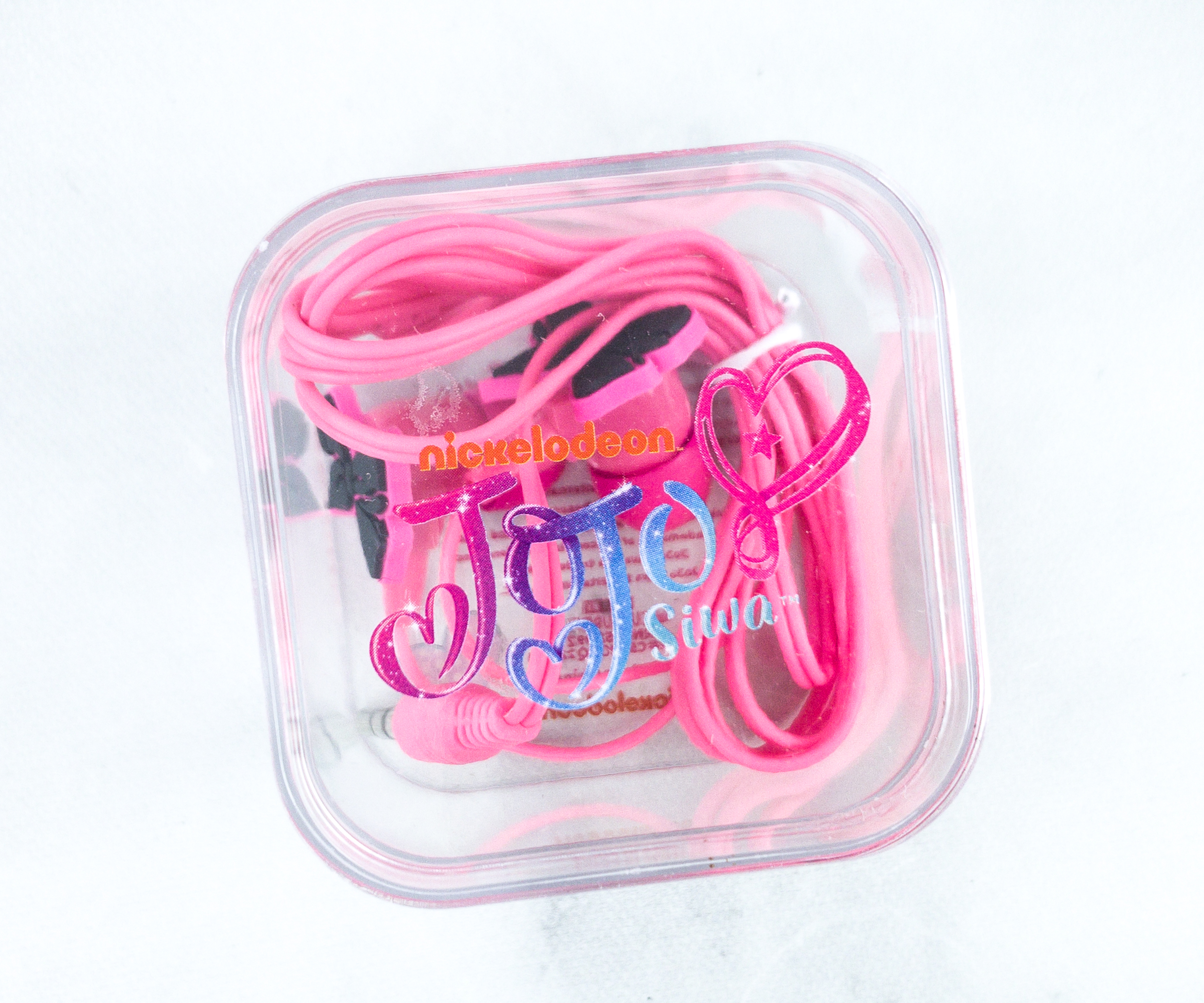 Ear Buds. Summer is fun, and another fun way to spend it is to listen to great music! They got our back as they included these cool earbuds!
The earbuds have JoJo's signature icon as a design, which is a bow!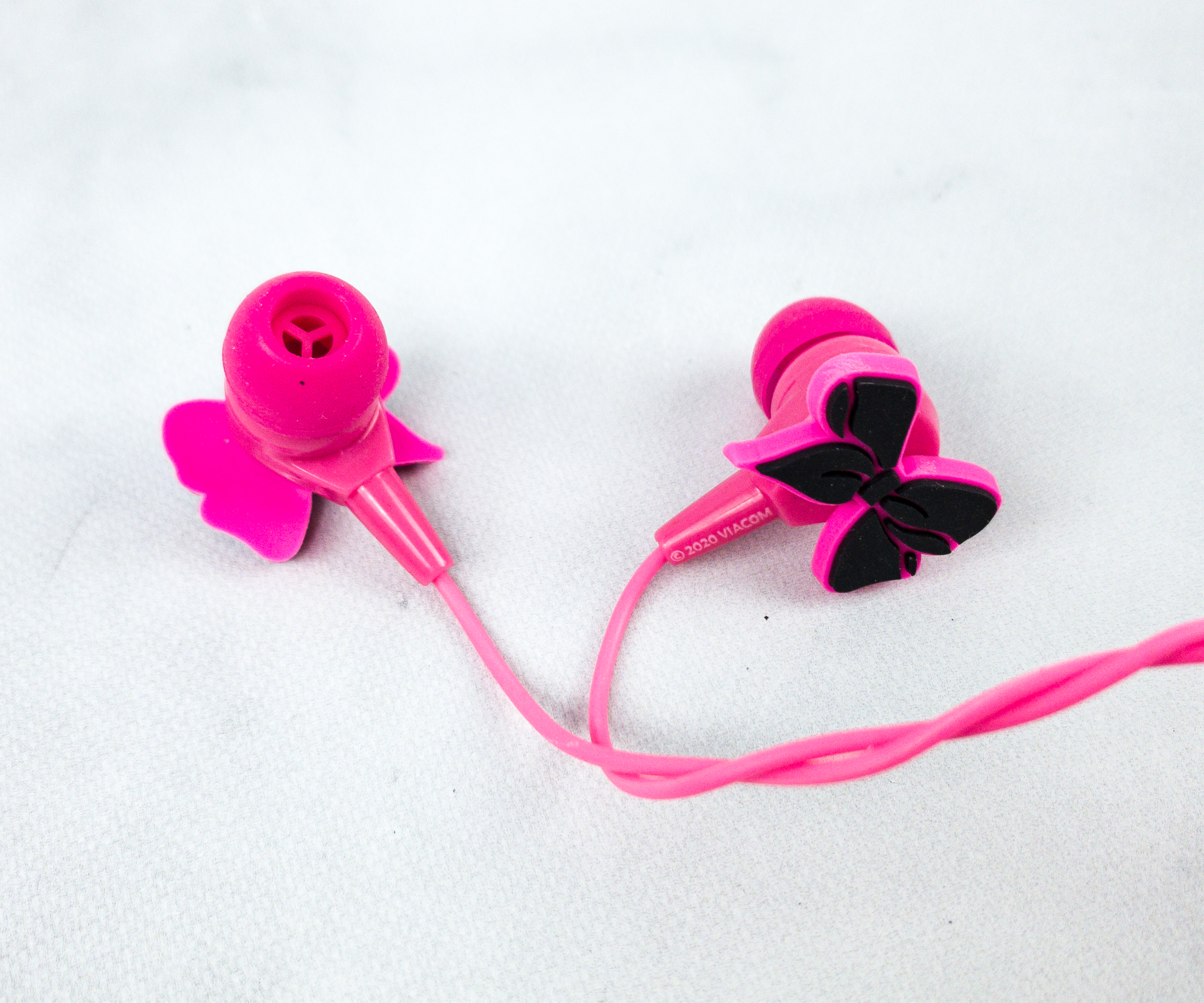 The pink headset even has some replaceable earbuds. Also, we're loving the hot pink color!
T-Shirt. The shirt is really nice and has a free-spirited appeal! It's fun and comfy wear, perfect for the summer days!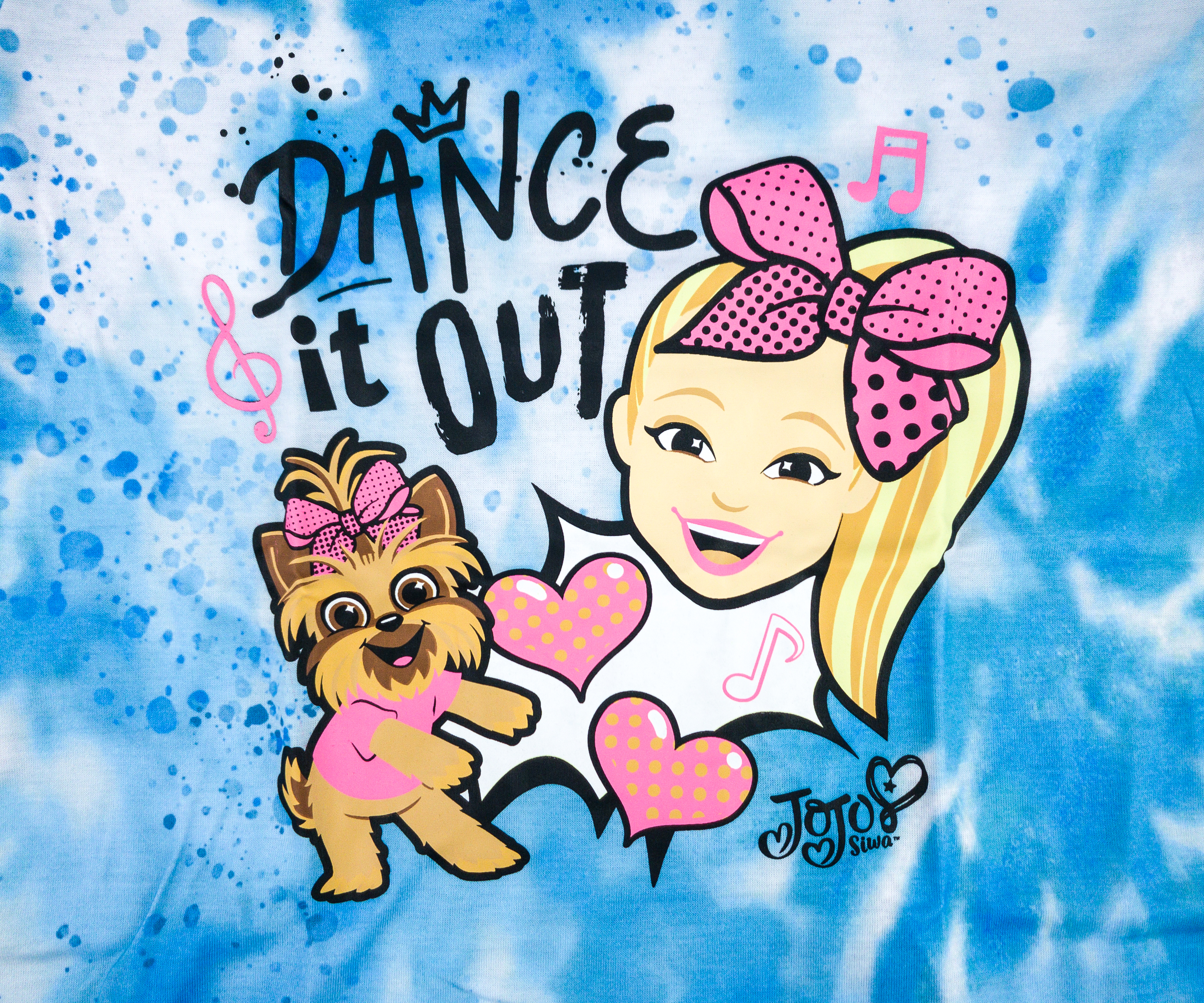 They used the tie-dye technique to come up with this cool blue and white color pattern. There's also JoJo and BowBow dancing it out!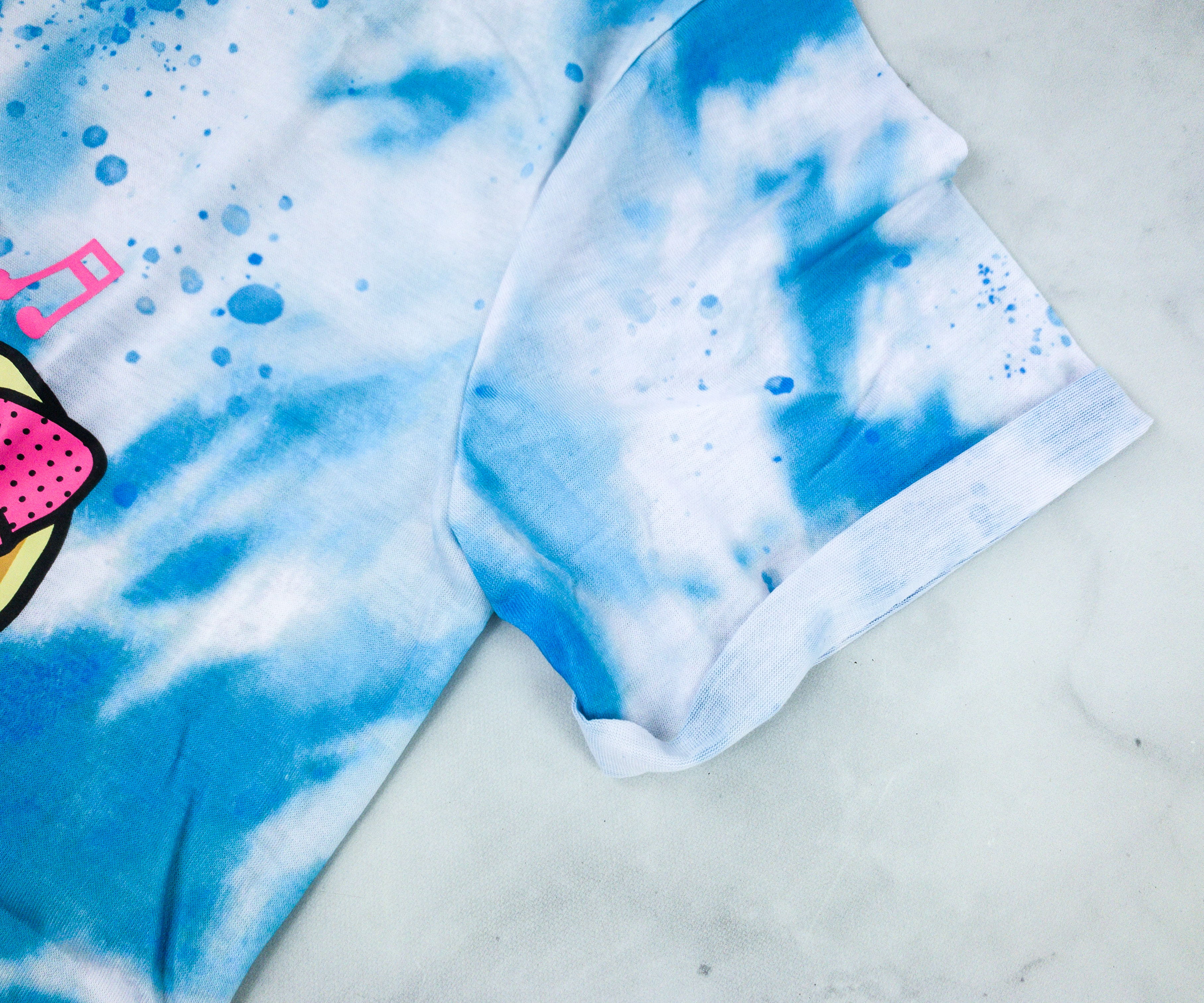 We love the blue and white color which reminds us of the beautiful summer sky!
Jojo and BowBow just made summer more fun! The Jojo Siwa Box always sends cute and useful items for young girls, and the Summer box isn't an exception. There are summer accessories and other must-haves, plus a tie-dye t-shirt that looks so adorable! My daughter also loves her new charm and bow! It takes time between boxes, but it's definitely worth the wait! Everything is age-appropriate and they make great gift items as well for Siwanators!
Are you getting The Jojo Siwa Box too?