Super Chewer is a monthly subscription box for heavy chewer dogs. Each box is themed and includes 2 fluff-free toys, 2 full-sized bags of treats which are made either in the USA or Canada, plus 2 all-natural chews. A month-to-month plan is $39. It goes down to $34 per month for a 6-month plan, and $29 per month if you subscribe to a 12-month plan.
DEAL: Get 50% off on your first box on a 6+ month subscription! No coupon needed, just use this link to subscribe. OR when you subscribe to a 6- or 12-month SUPER CHEWER plan get FREE Extra month of BarkBox SUPER CHEWER!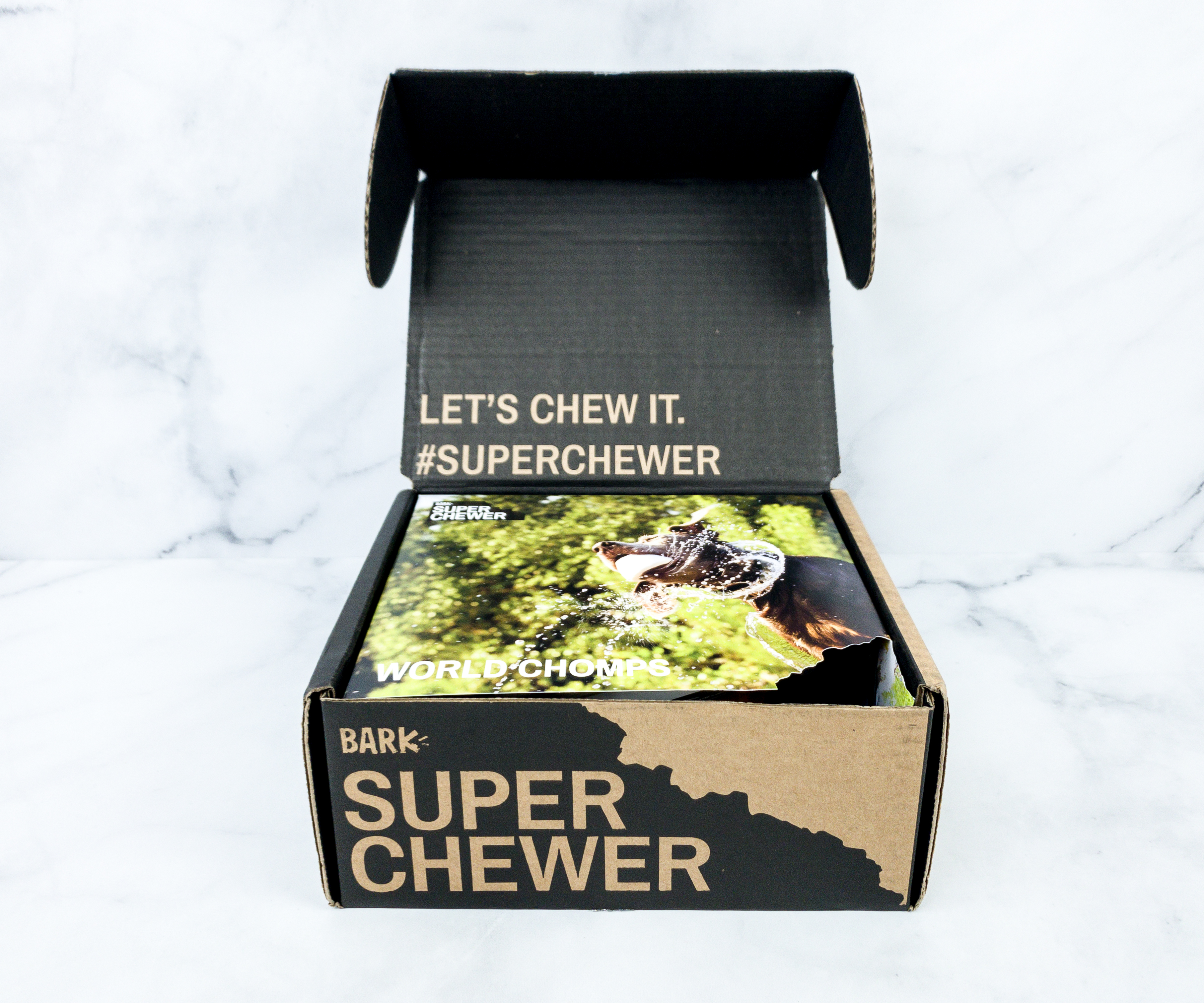 Super Chewer will replace a toy for free if your dog defeats it!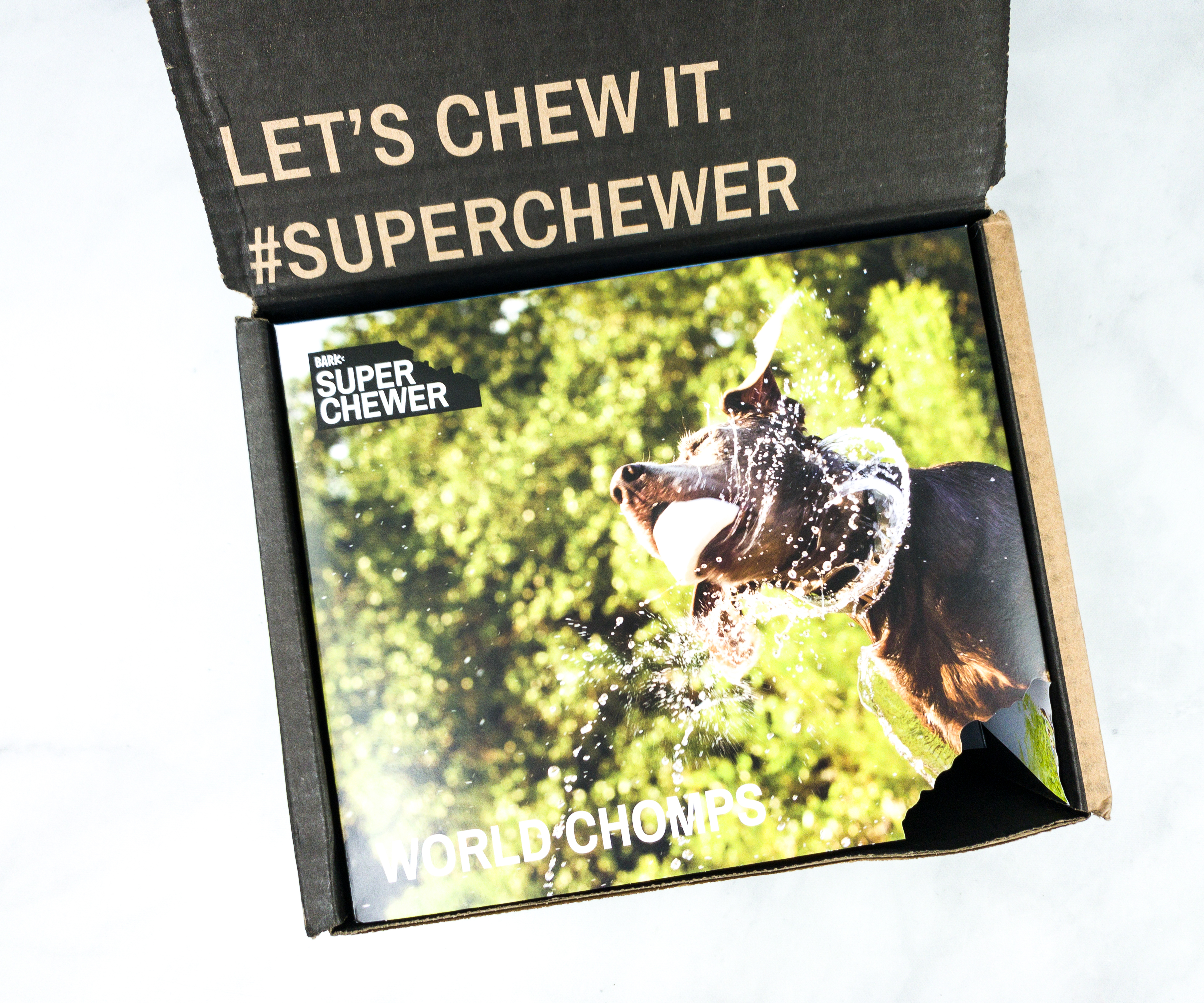 The July 2020 Super Chewer theme is World Chomps!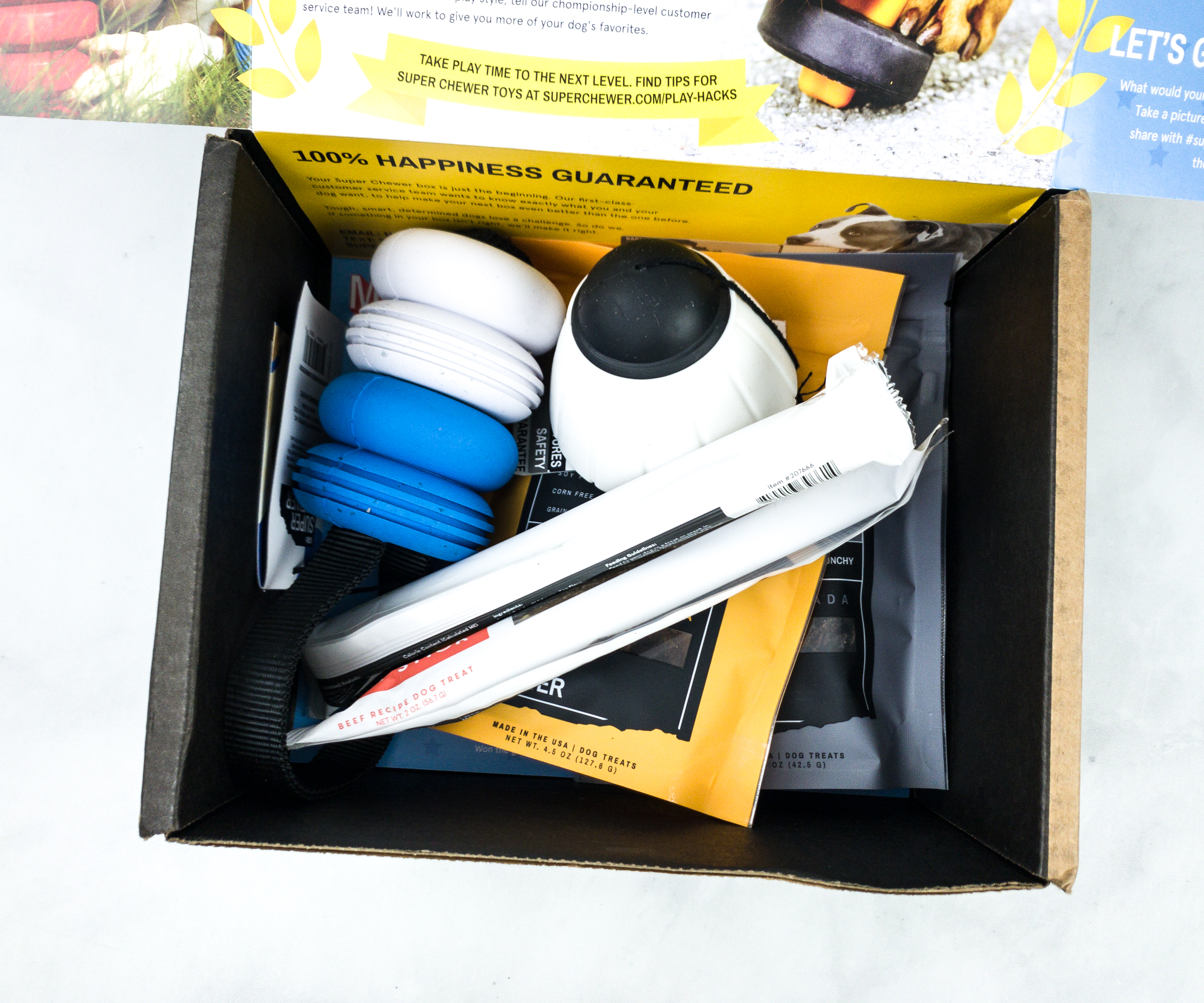 The box doesn't contain any extra packaging or fillers but the items still arrived in great condition.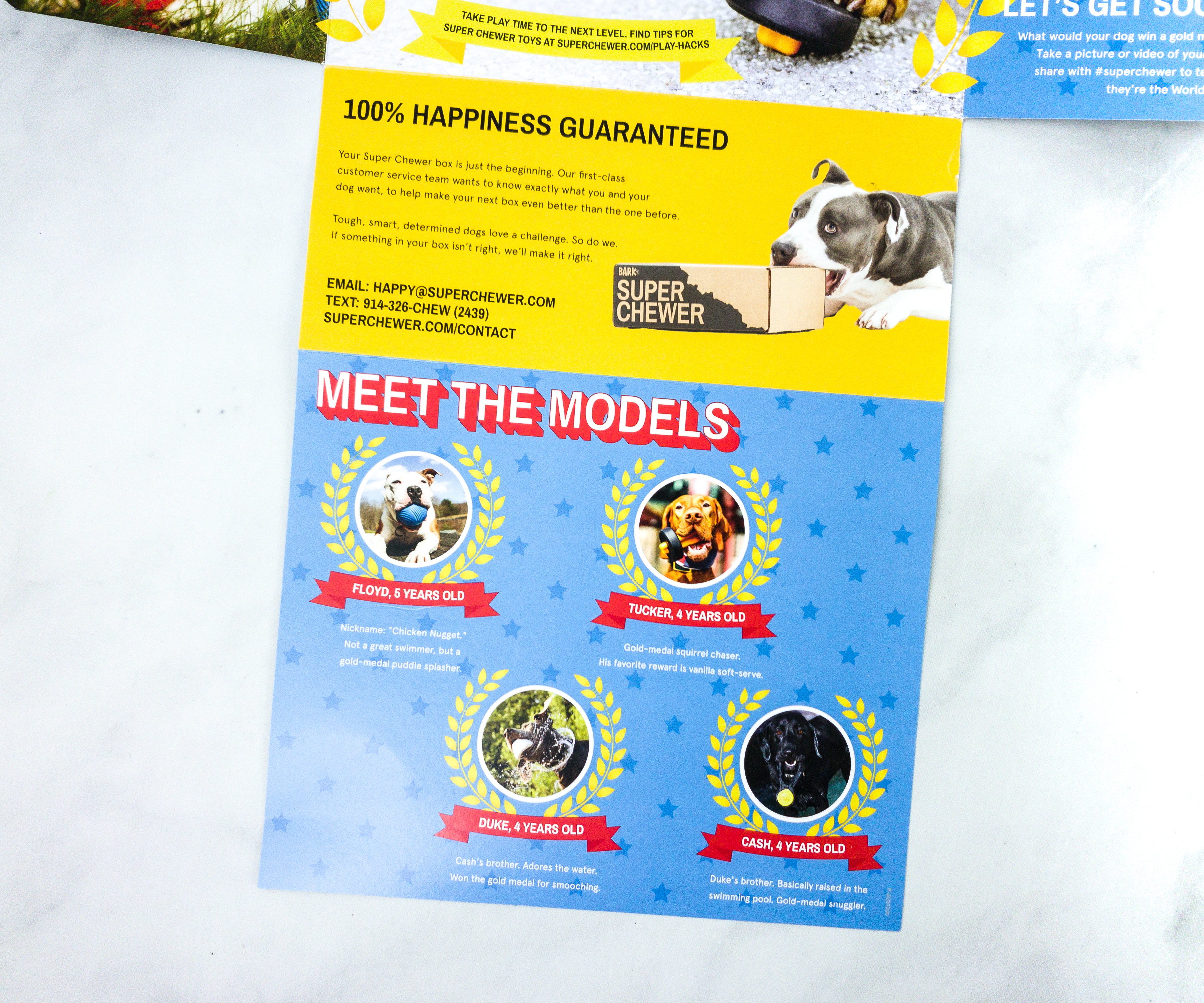 One of the inner flaps features the pictures of this month's dog models!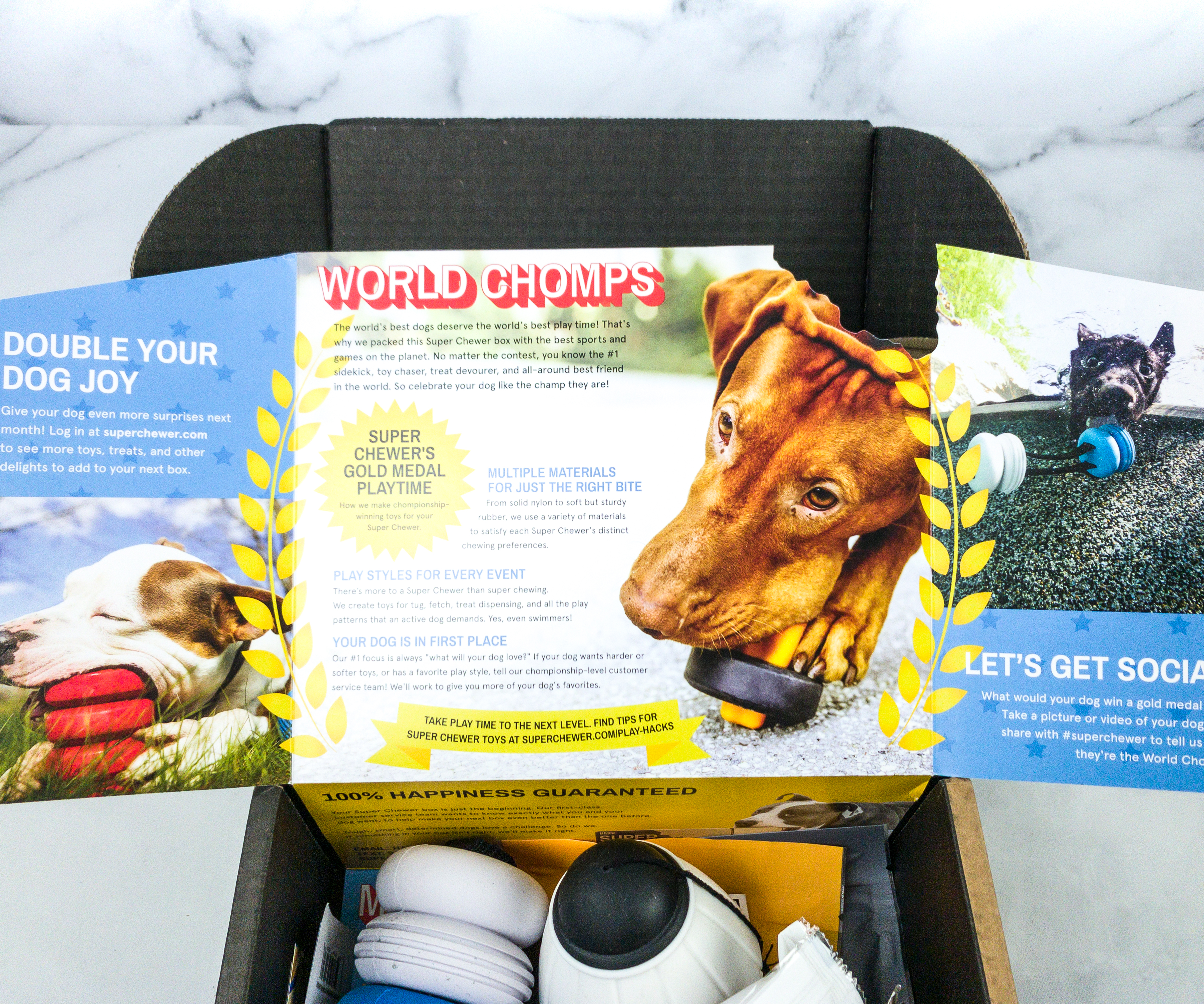 Also printed inside the flap of the box are some of the items that might be included in this month's box!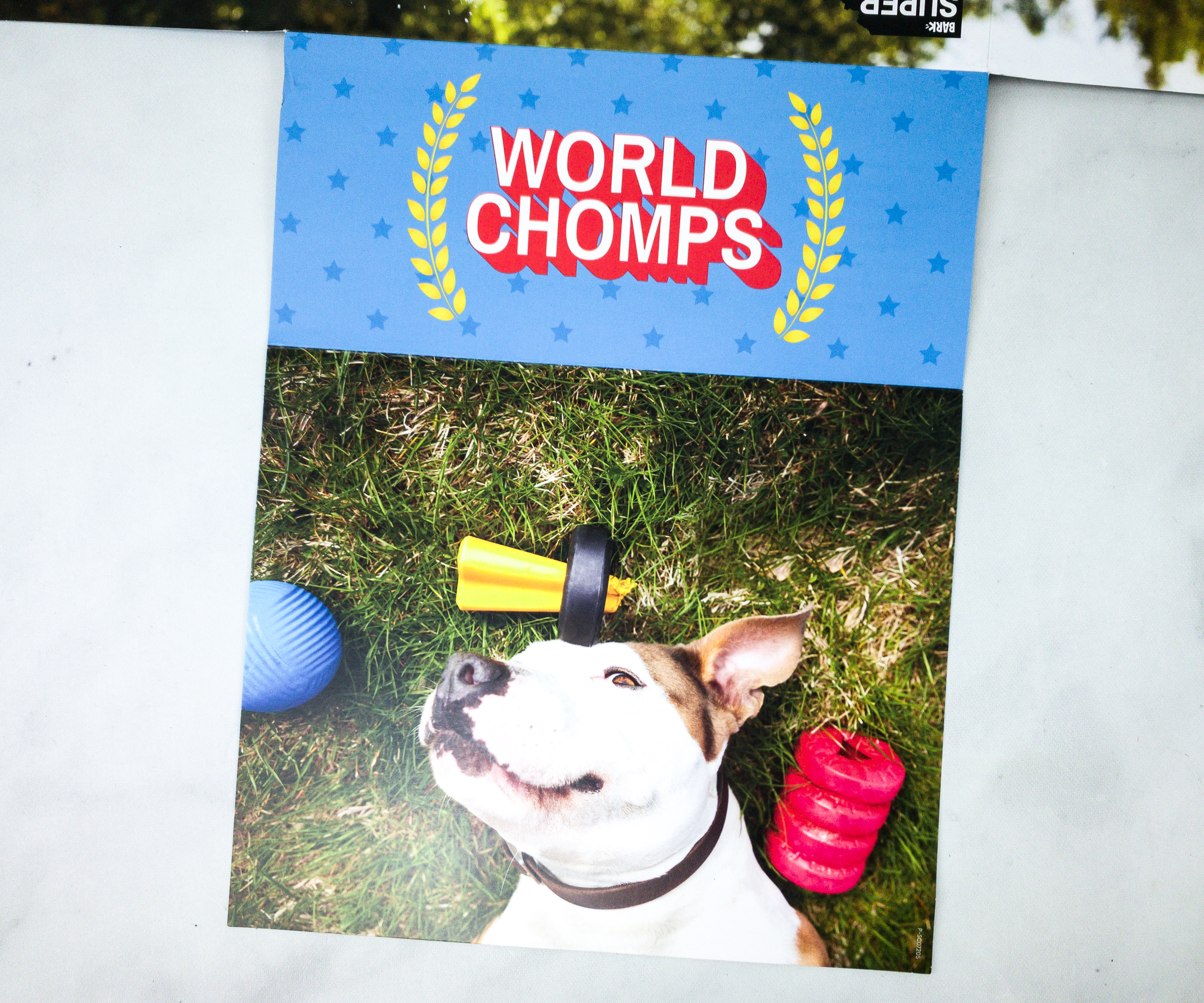 Meet Floyd, a 5-year-old dog, one of our model dogs for World Chomps!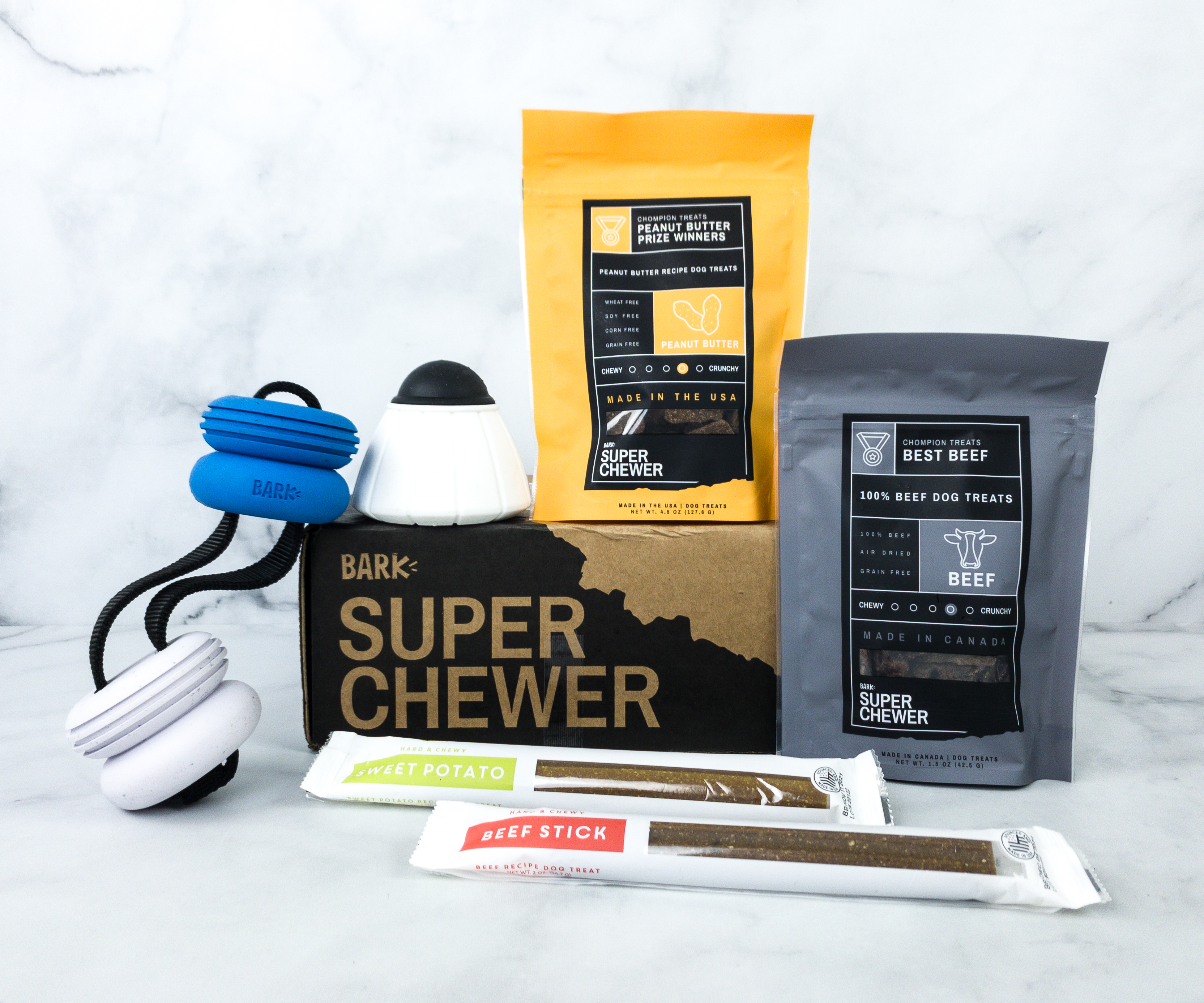 Here are all the items in our July 2020 Super Chewer Box!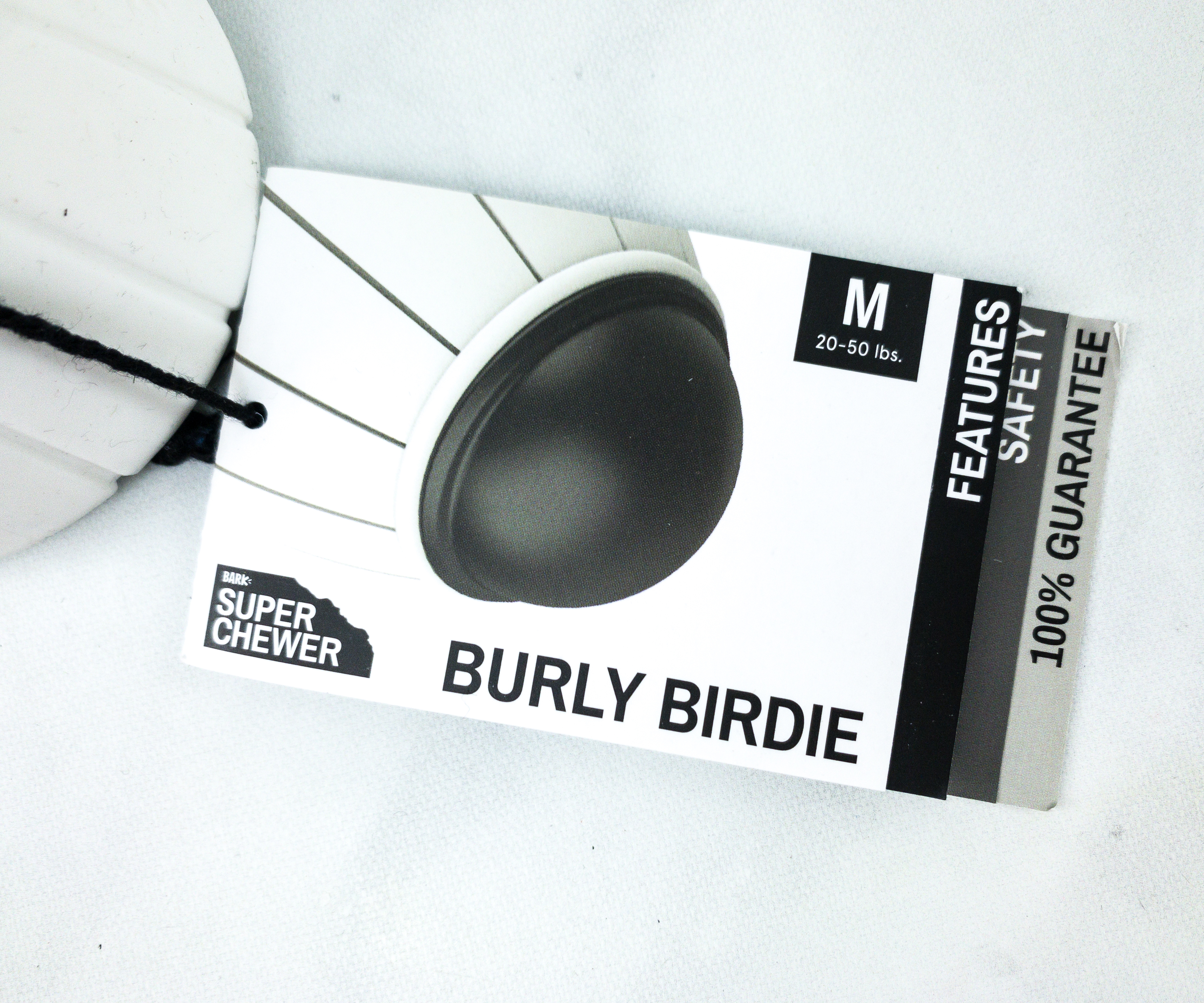 Super Chewer Burly Birdie Fetch ($14) This unique toy is shaped like a shuttlecock used for badminton! It's designed for medium-sized dogs that weigh between 20-50 lbs.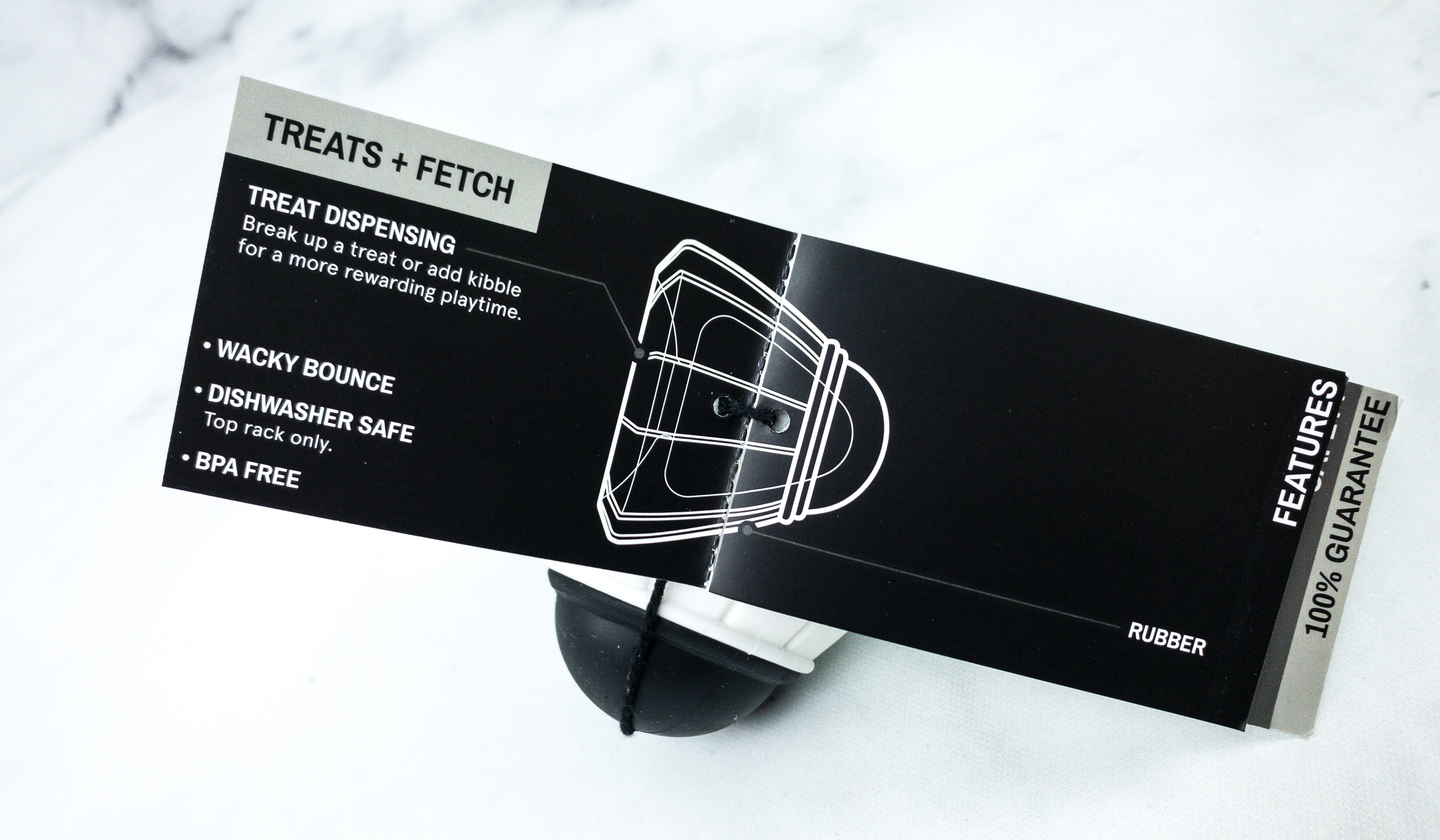 Every Super Chewer toy comes with its own mini-booklet.
It's a 2-in-1 toy and treats holder is made from high-quality rubber materials. It's also BPA-free and dishwasher-safe!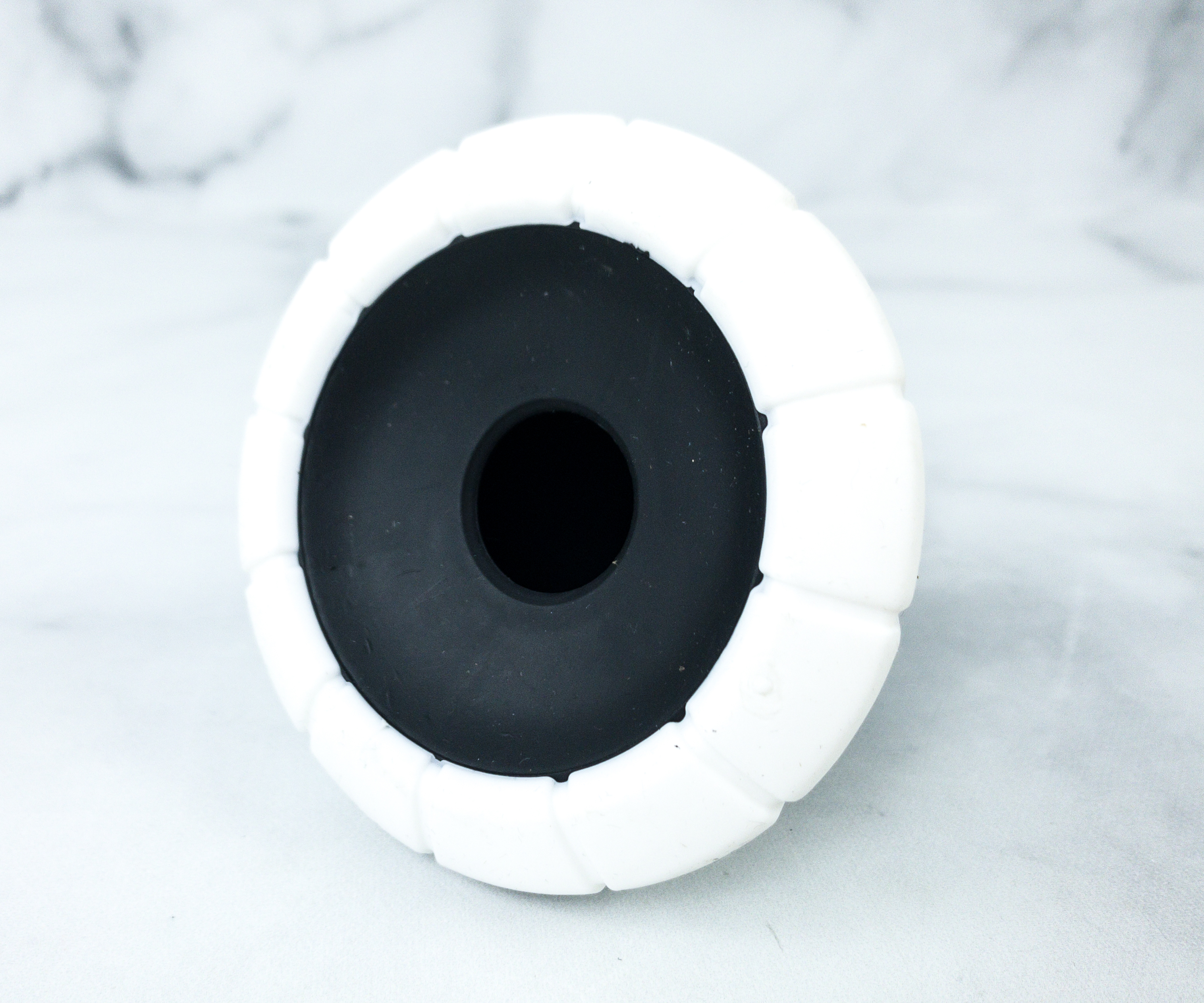 All you just need to do is insert the treats on the hole, throw the toy, and let your dog fetch and enjoy the treats inside! This toy wobbles when it bounces so it's really entertaining for our dogs.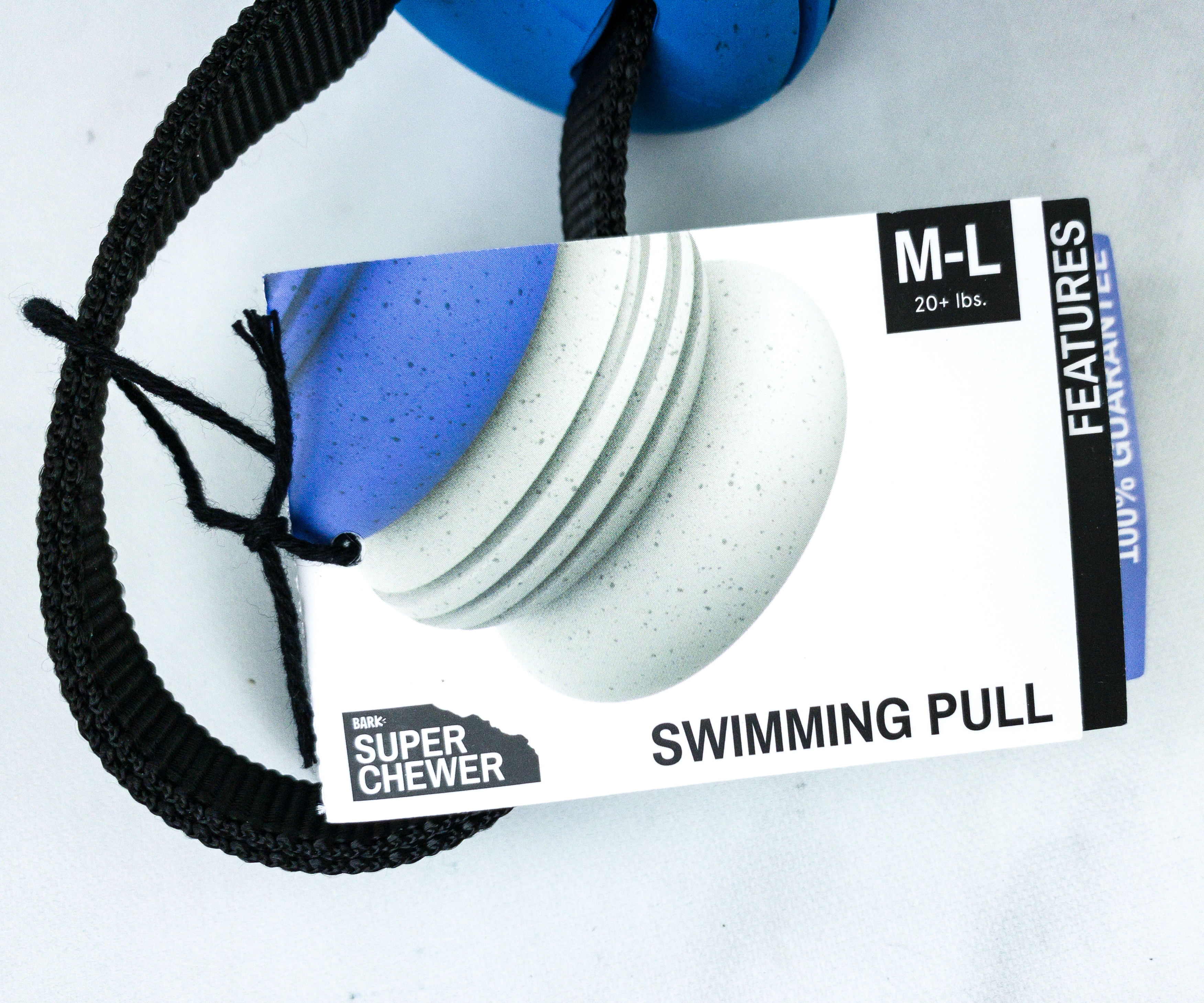 Super Chewer Swimming Pull Outdoor Fetch ($14) The next toy is designed for medium to large-sized pups that weigh more than 20 lbs.
According to the booklet, this toy is made using durable rubber and reinforced nylon straps.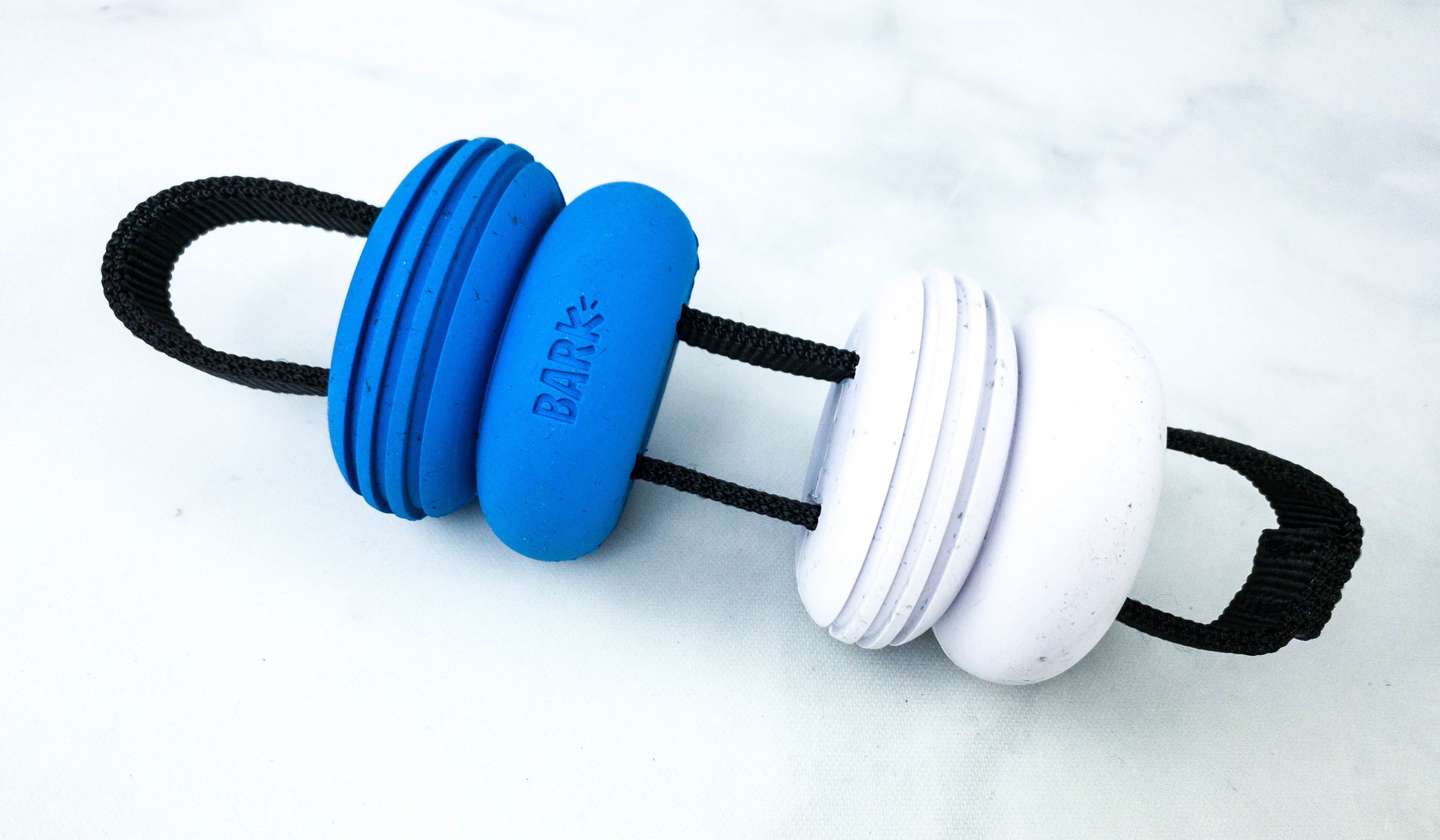 This is an ideal toy for playing tug-of-war with your dog. It's also perfect to bring to the beach or at the swimming pool, as the toy floats in water.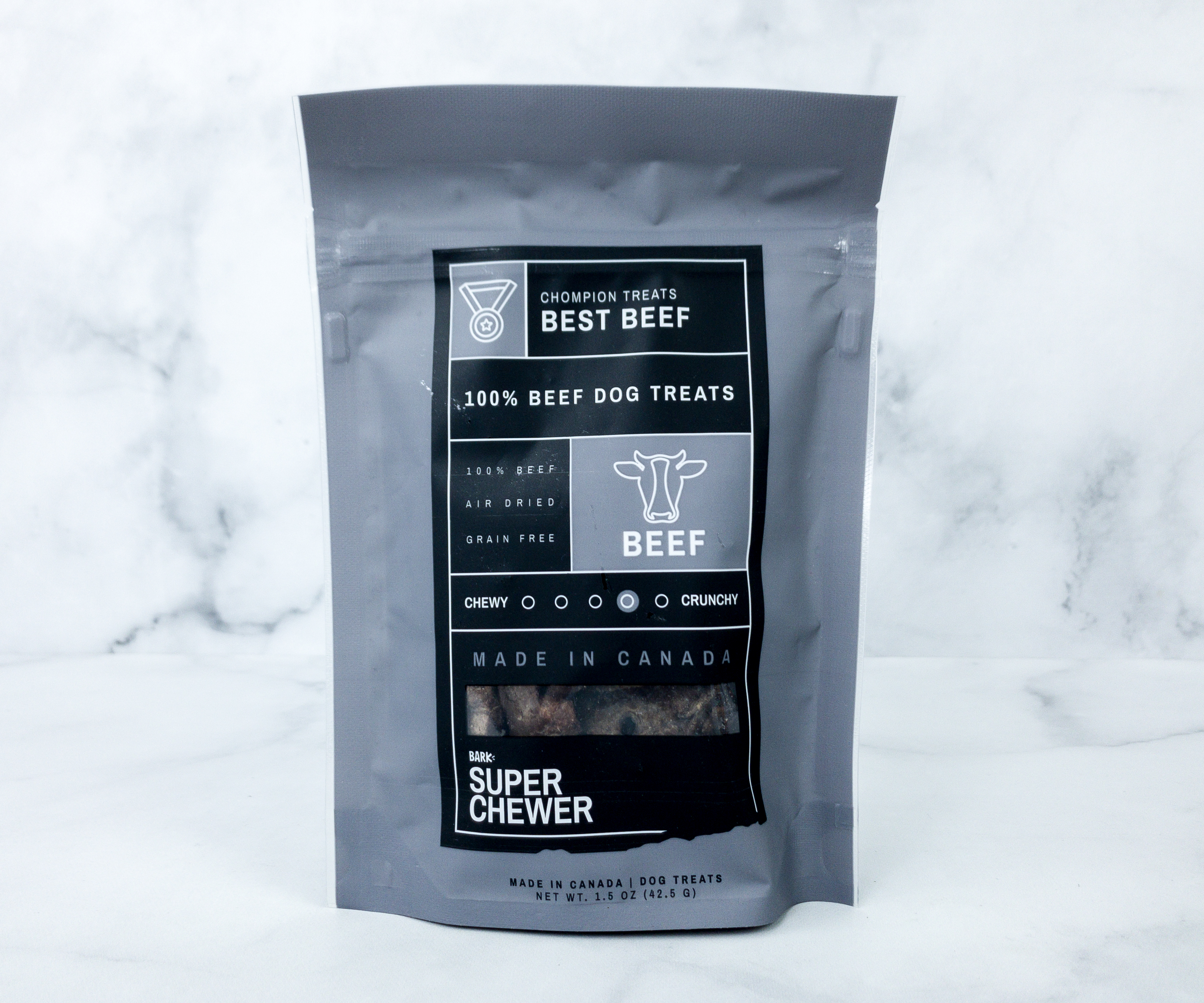 Super Chewer Chompion Beef Dog Treats. This bag of treats is made in Canada using grain-free, air-dried beef!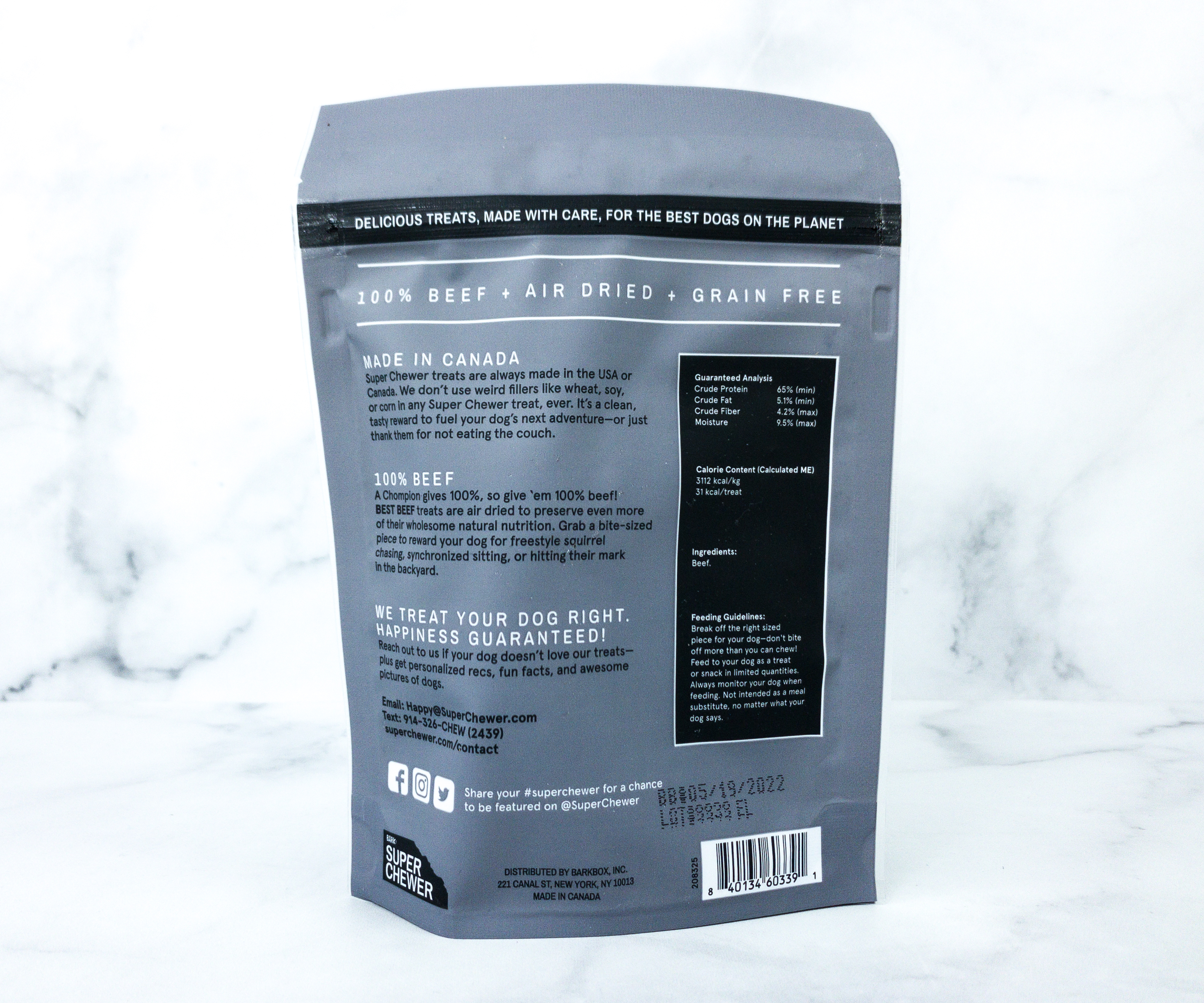 Air-drying beef is a great idea as it helps retain the nutrients that dogs can benefit from. Also, this snack doesn't contain any weird fillers.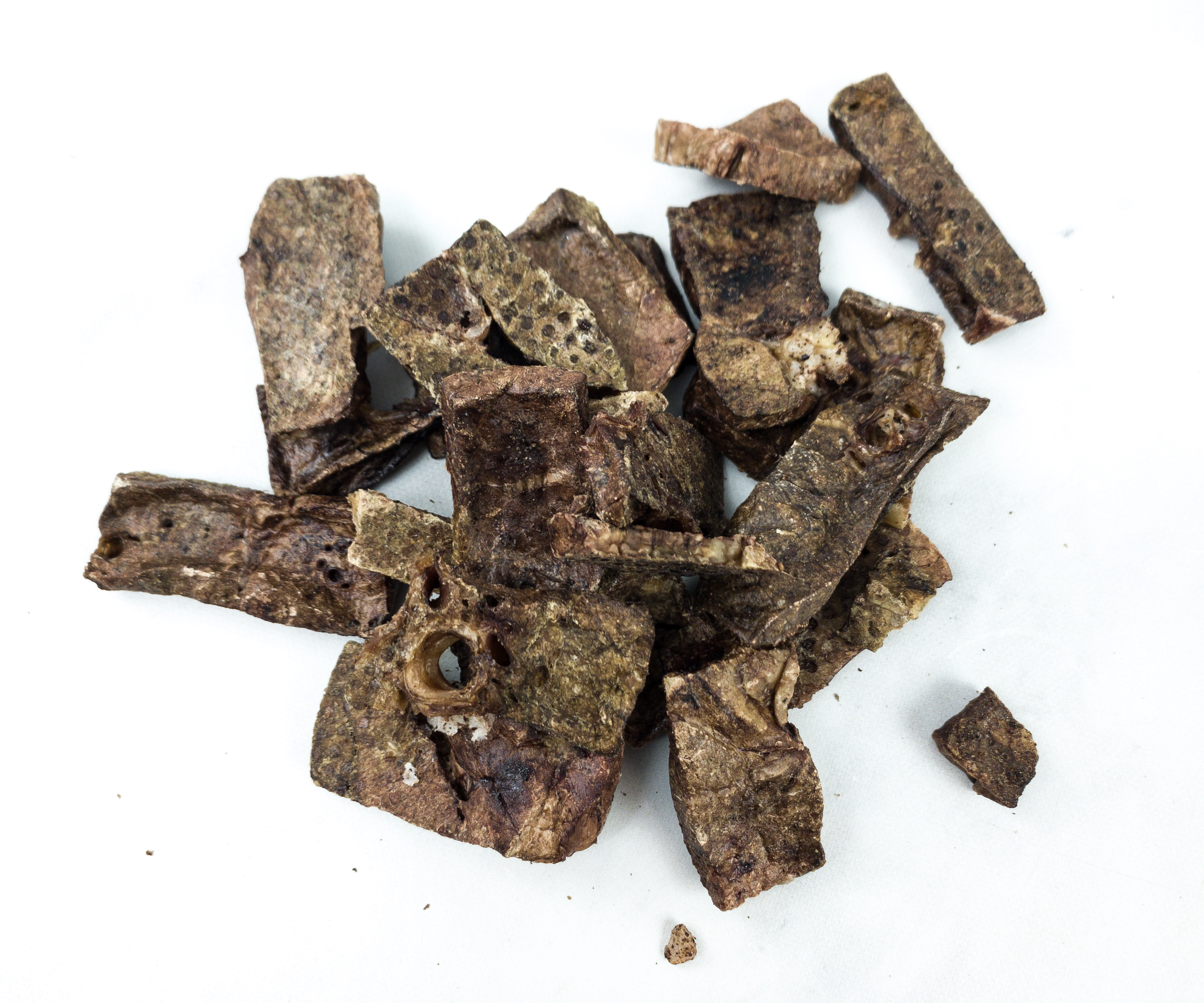 The beef treats are rough and crunchy. You can feed them to your dog as a training reward or simply as a snack!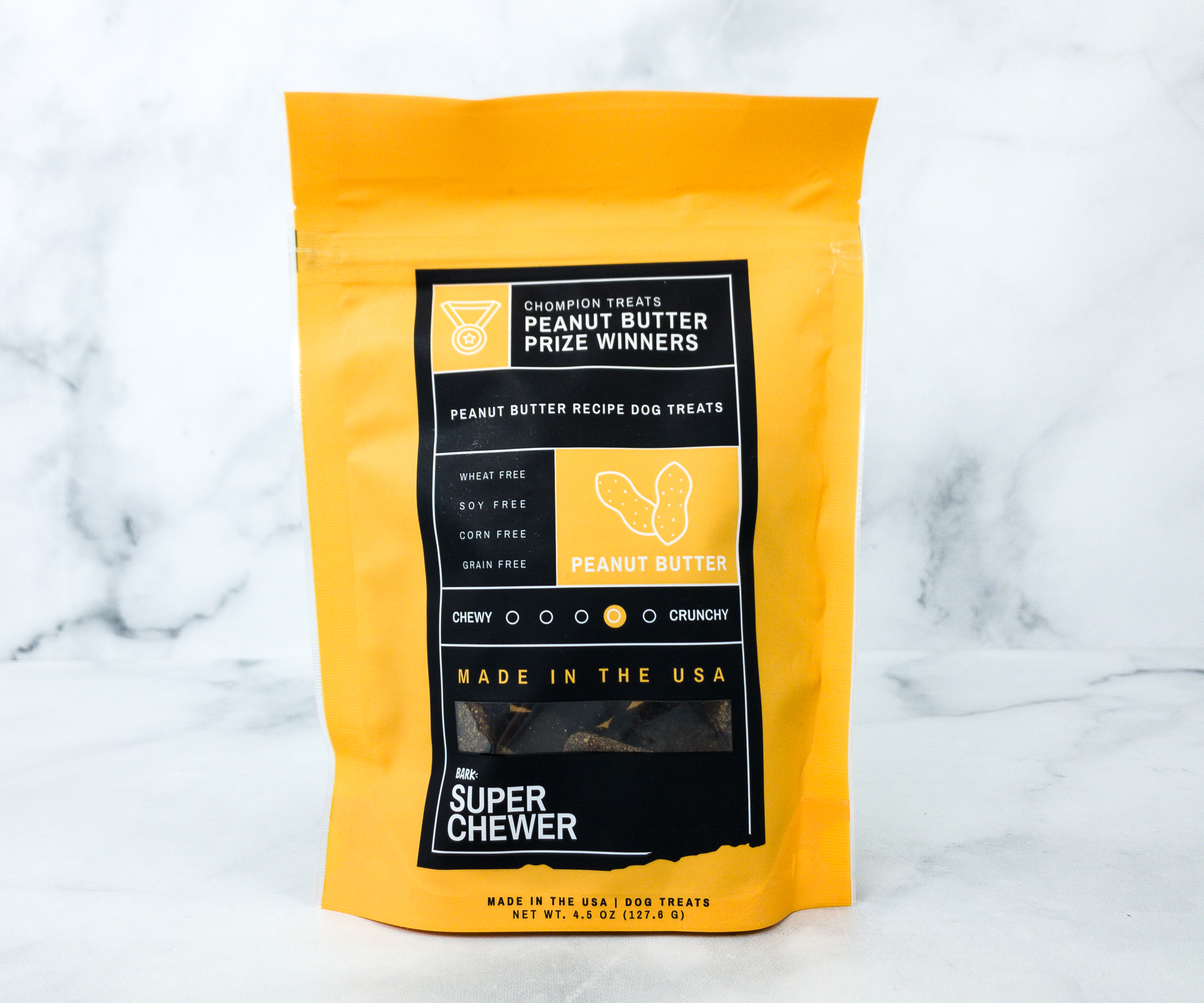 Chompion Treats Peanut Butter Prize Winners Dog Treats. The second bag of treats we received is made in the USA. It's a delectable dog snack made with peanut butter, honey and dried ground beet pulp.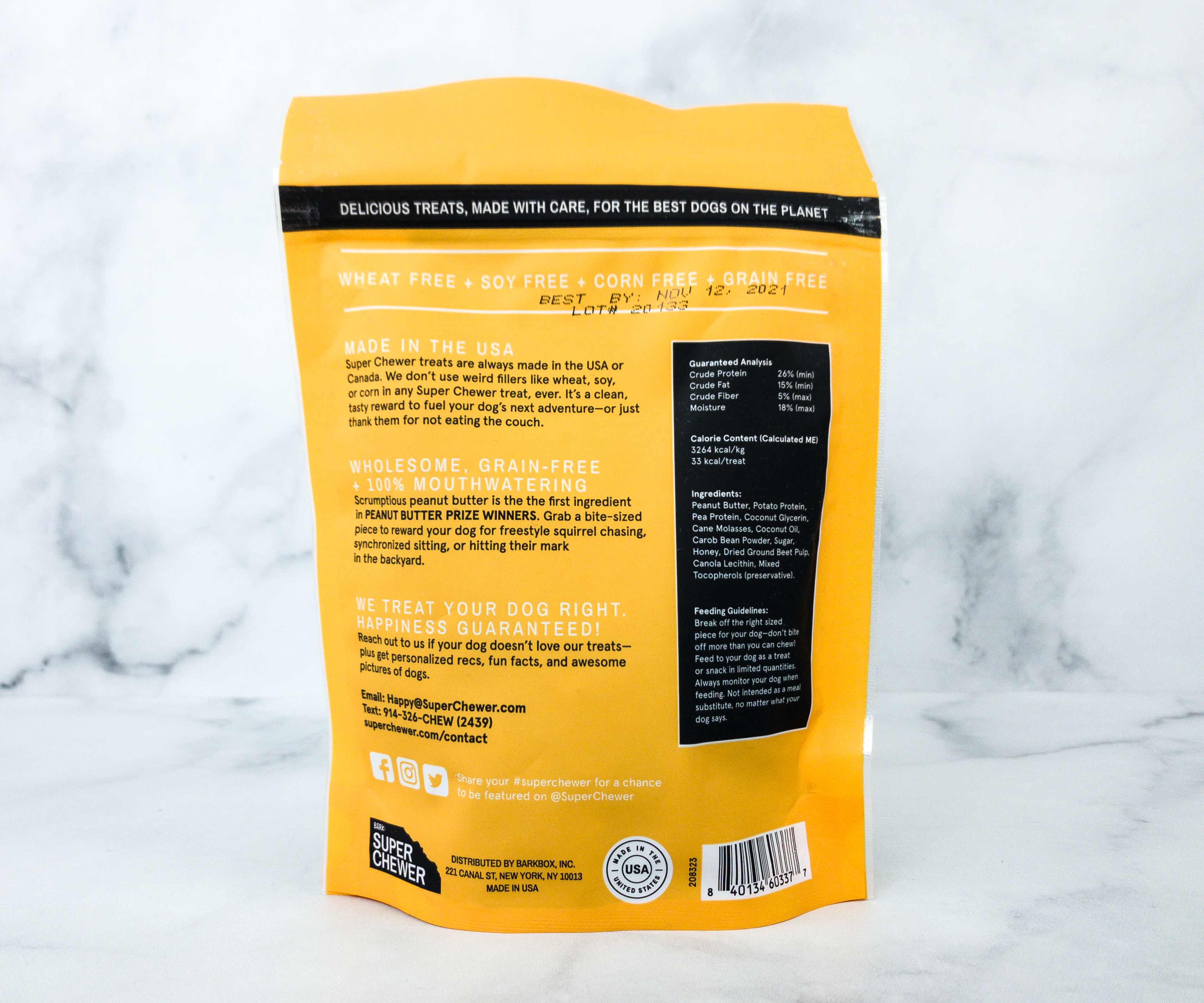 These treats are wheat-free, soy-free, corn-free, and grain-free.
Each piece is square-shaped and bite-sized. They're crunchy as well. Our dogs love anything with peanut butter and this one isn't an exception!

Hard & Chewy Sweet Potato ($3) This snack stick is made in the USA using natural ingredients such as sweet potato, chickpeas, pea and tapioca flour, honey, and turmeric.

It's a healthy treat loaded with protein and fiber that dogs need in their daily diet.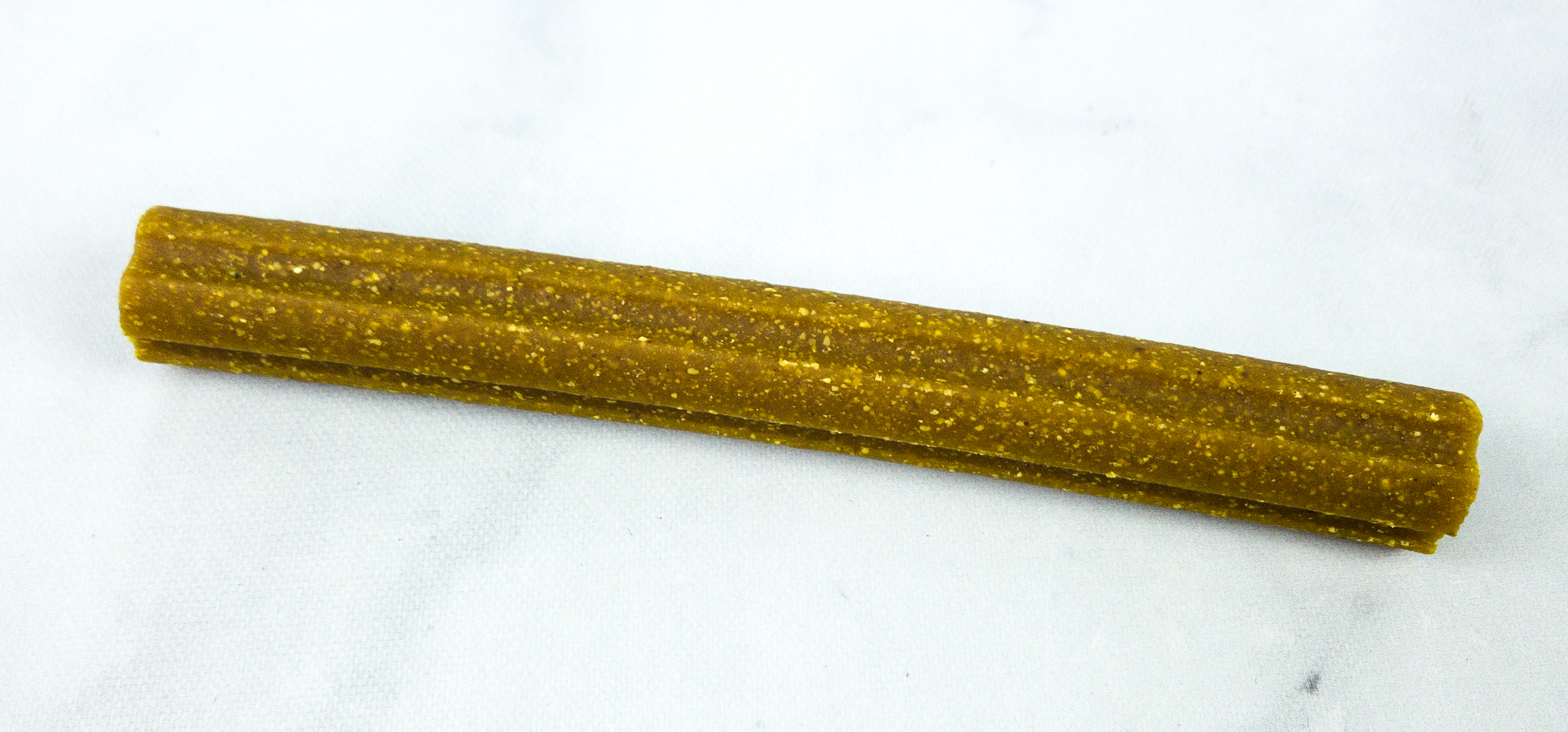 It's tough and crunchy, as expected from Bark snack sticks for dogs!

Hard & Chewy Beef Stick. We have here another hard and chewy snack stick, and this time it is made with real beef and spinach!

It's a low-calorie, highly-nutritious stick. Just like the first one, it makes a great source of protein and fiber to help improve your dog's health.
This is darker than the other stick because of the beef, but both are tough and chewy.
BarkBox has been really consistent in curating fun boxes for dogs! For the Super Chewer box, all the toys they send are durable enough to withstand the tough bites of heavy chewers. This month, both toys are made with rubber! We also love the dog treats they send, which are always made with healthy ingredients. There are 2 snack sticks and 2 treat bags, which are enough to last until the next box arrives. It could be a challenging task to look for the right treats and toys for heavy chewers, so this subscription is really helpful!
What do you think of this month's Super Chewer Box?