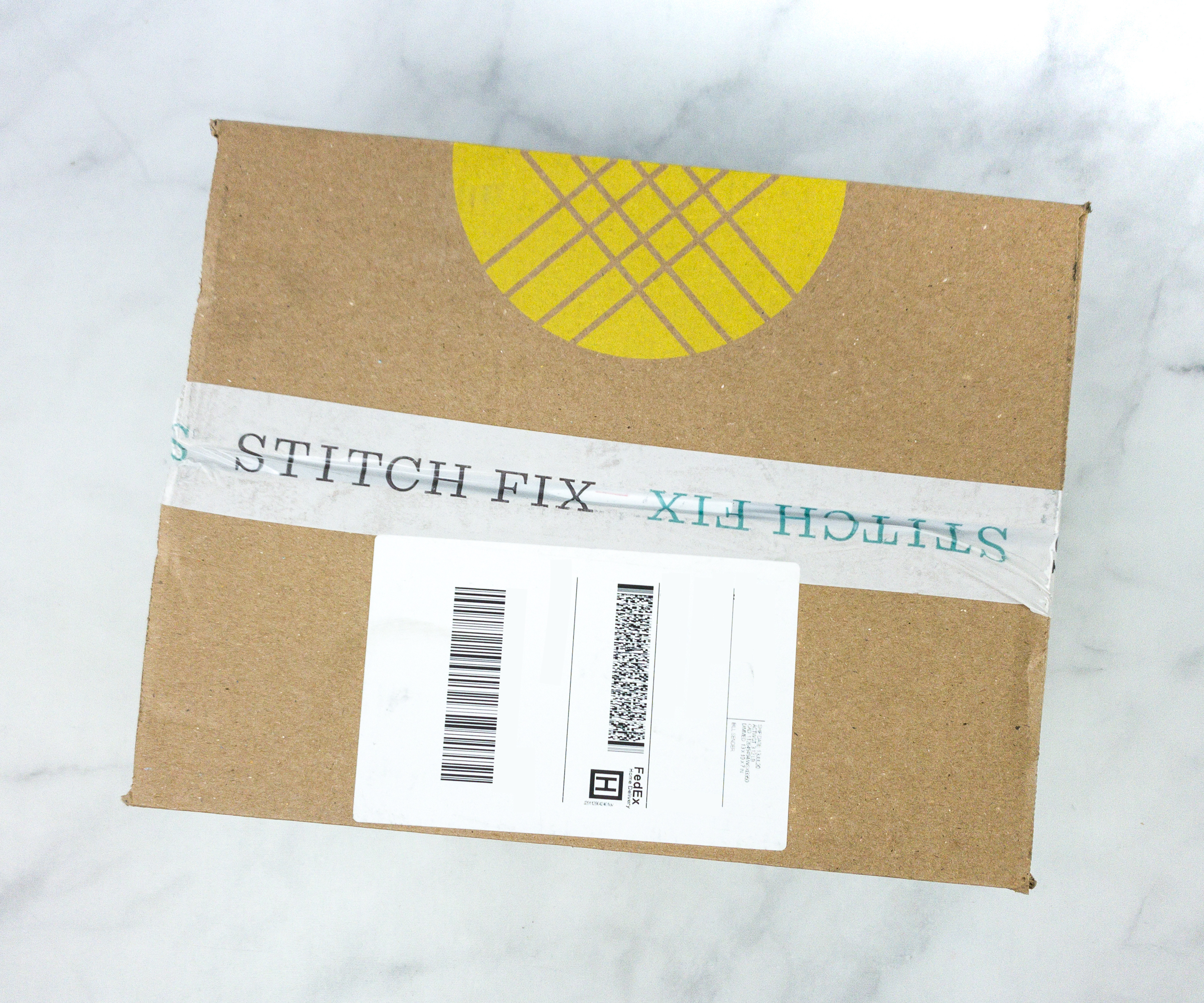 Fix Kids is a personal styling service for kids clothing ranging from sizes 2T to 14. At $20 styling fee for each box, you'll get 8 to 12 items with retail price ranging from $10 to $35 when it is shipped to you. You will be asked to share some styling preferences first when you sign up for this box so that the items included will be curated accordingly. If there are clothes that don't fit your kid, you can always return them by the return envelope included in the box. If you do decide to keep all of the items, you will get 25% off on the whole box.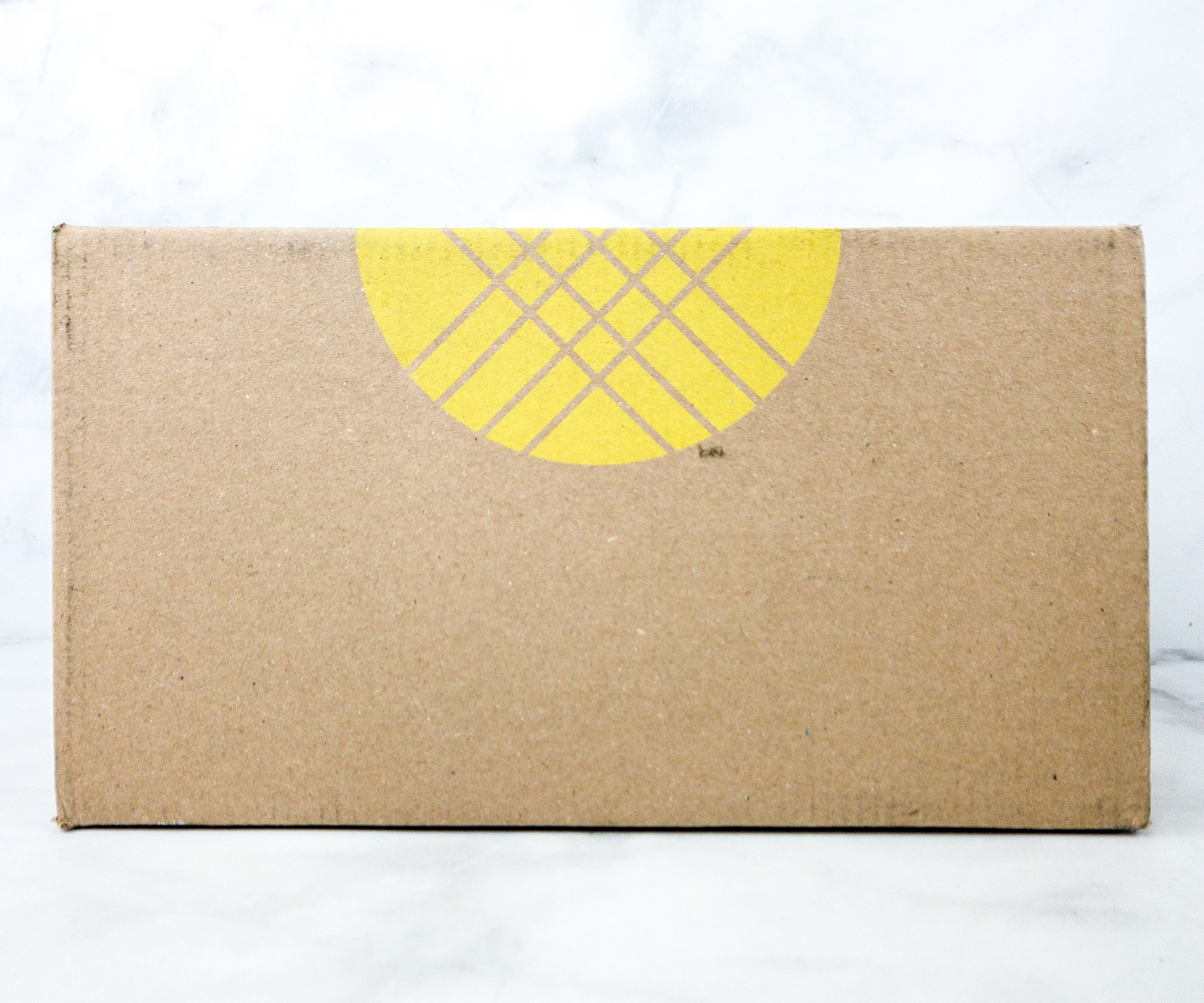 All the items are packed in a brown box sealed with Stitch Fix sticker.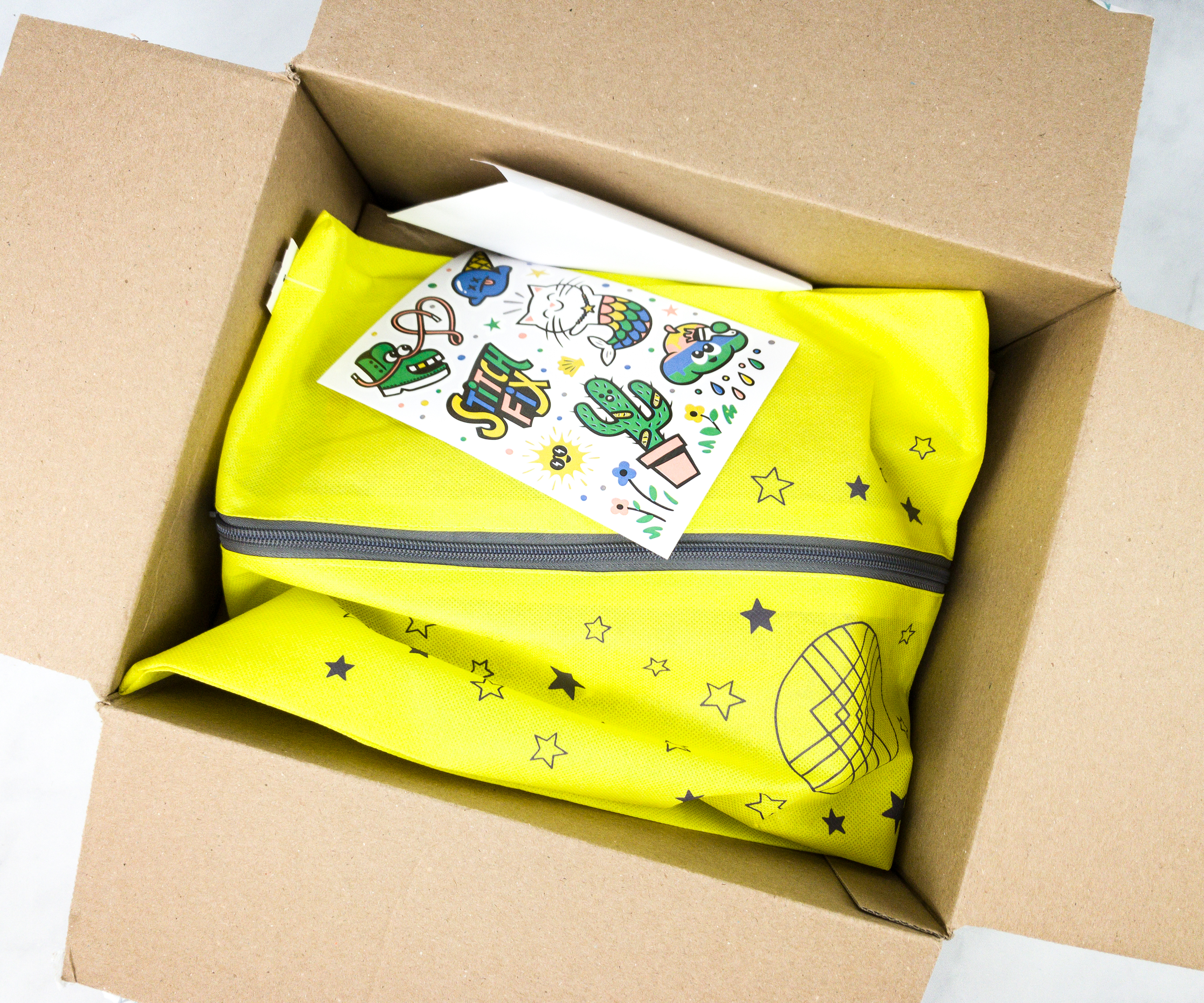 On top of the items is a Stitch Fix Kids Envelope. The flaps of the box come with cute designs that offer suggestions on what you can do to the contents of this month's crate.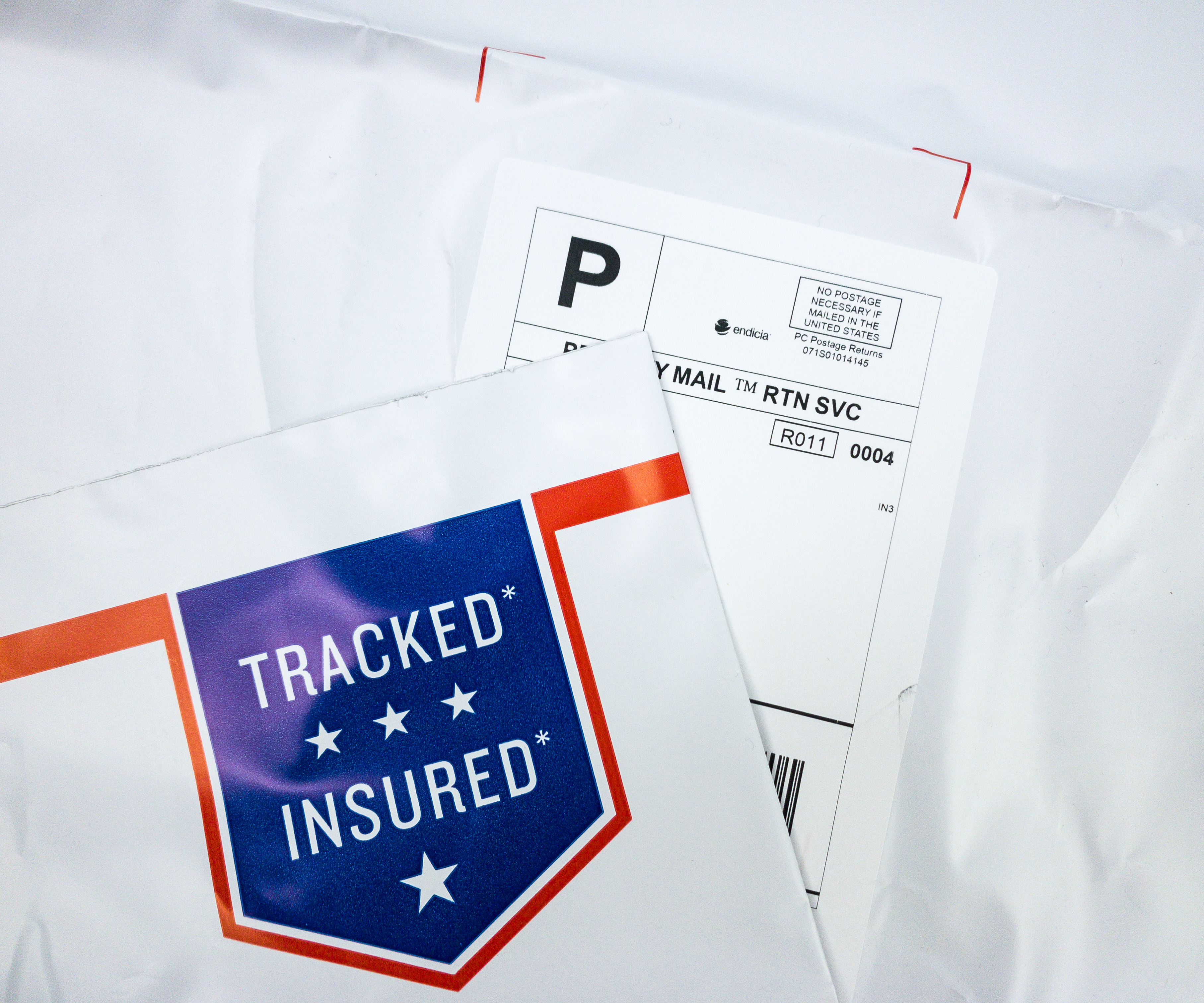 The return envelope is already included in the box so you can return the items easily. You can return any clothing or accessories that you don't like and pay only for what you're keeping!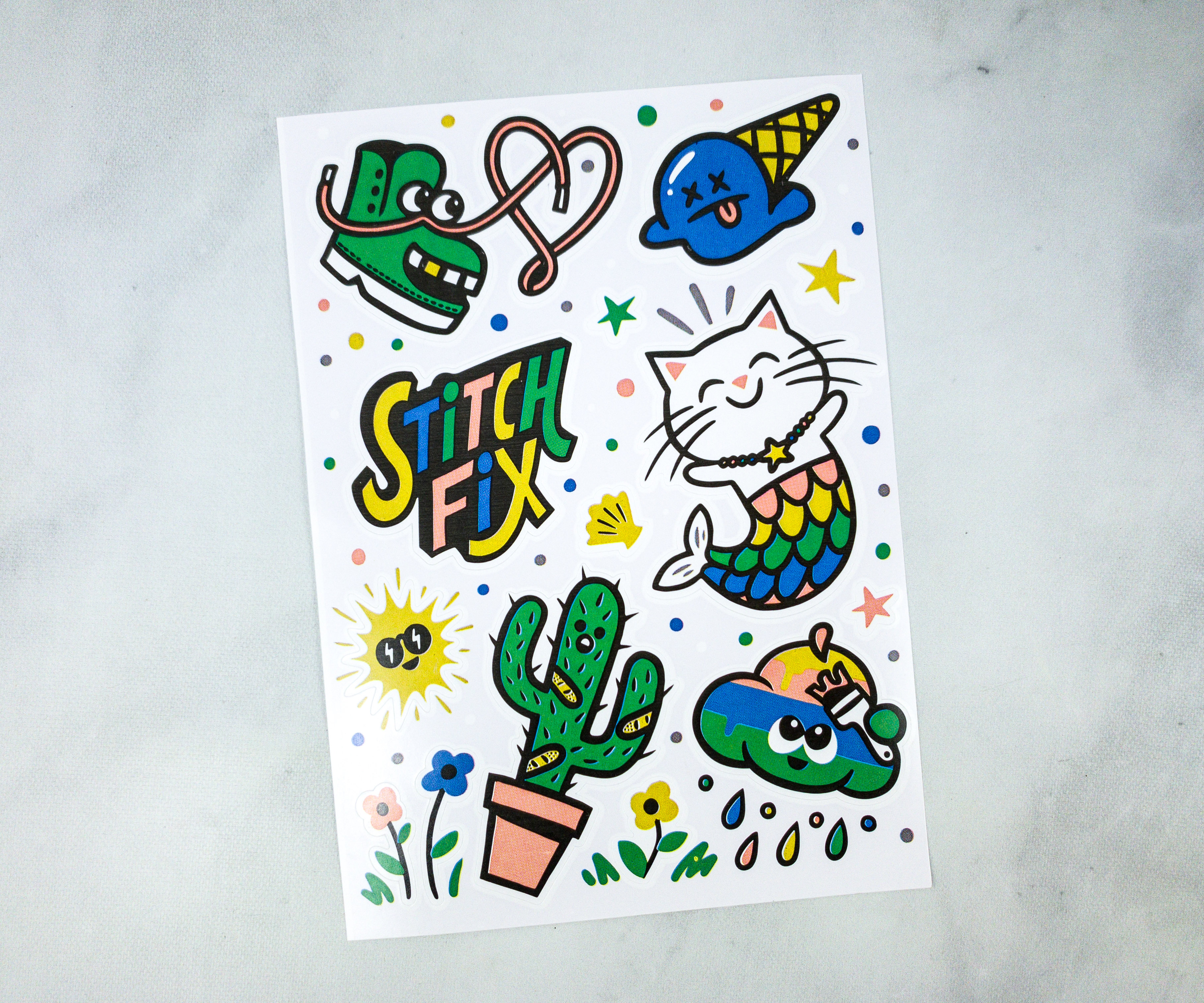 The kids' box also comes with a sheet of stickers with some cool, kid-friendly designs.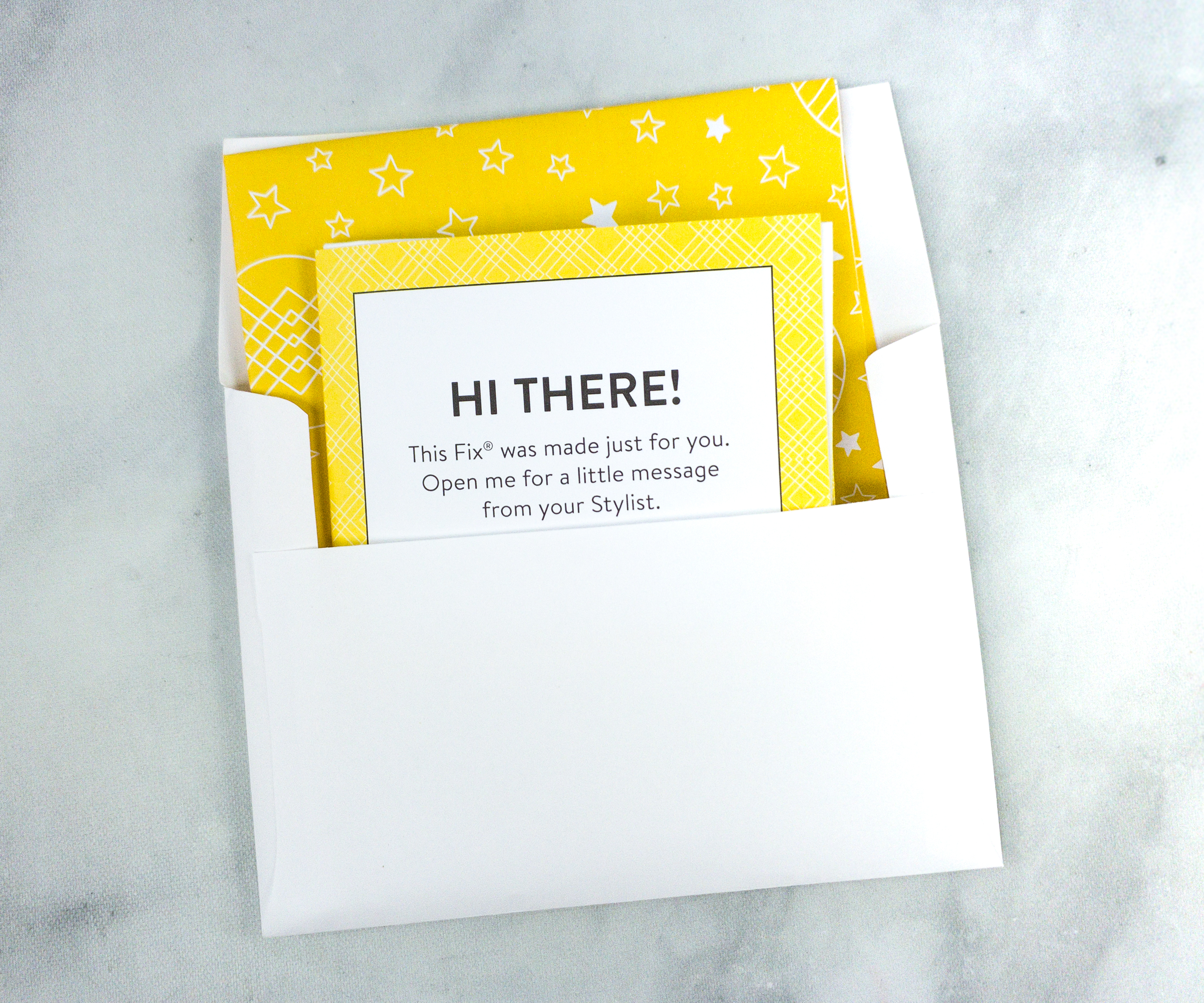 Inside the envelope is a message from the stylist and a cute information card.
I love that they included a list of outfits in this month's box. All that is left to do is to have my little one try them out for size.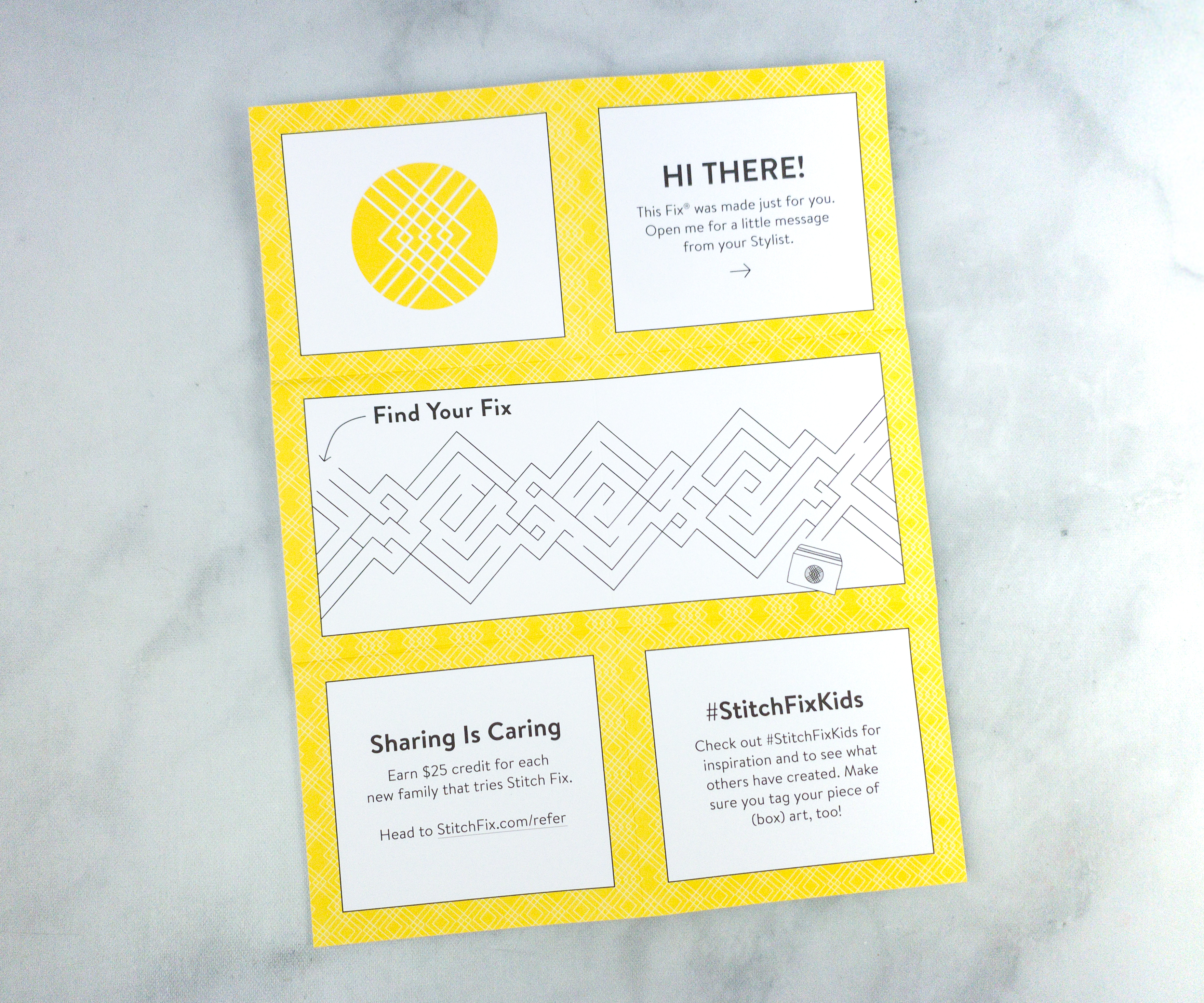 There's also a mini-game for the kids at the back of the sheet.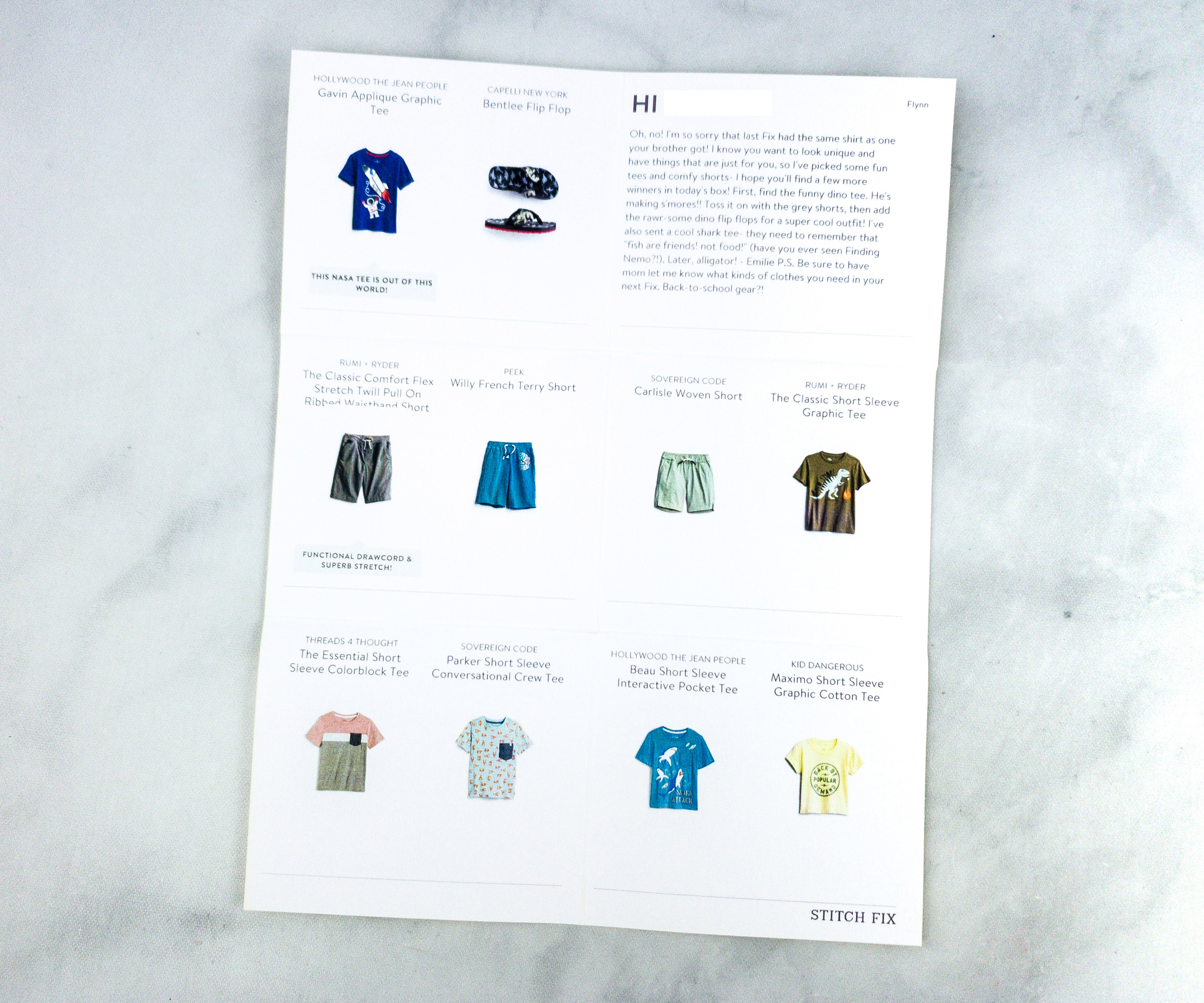 Here's a list of all the items included in this month's Stitch Fix along with their size, color, and price.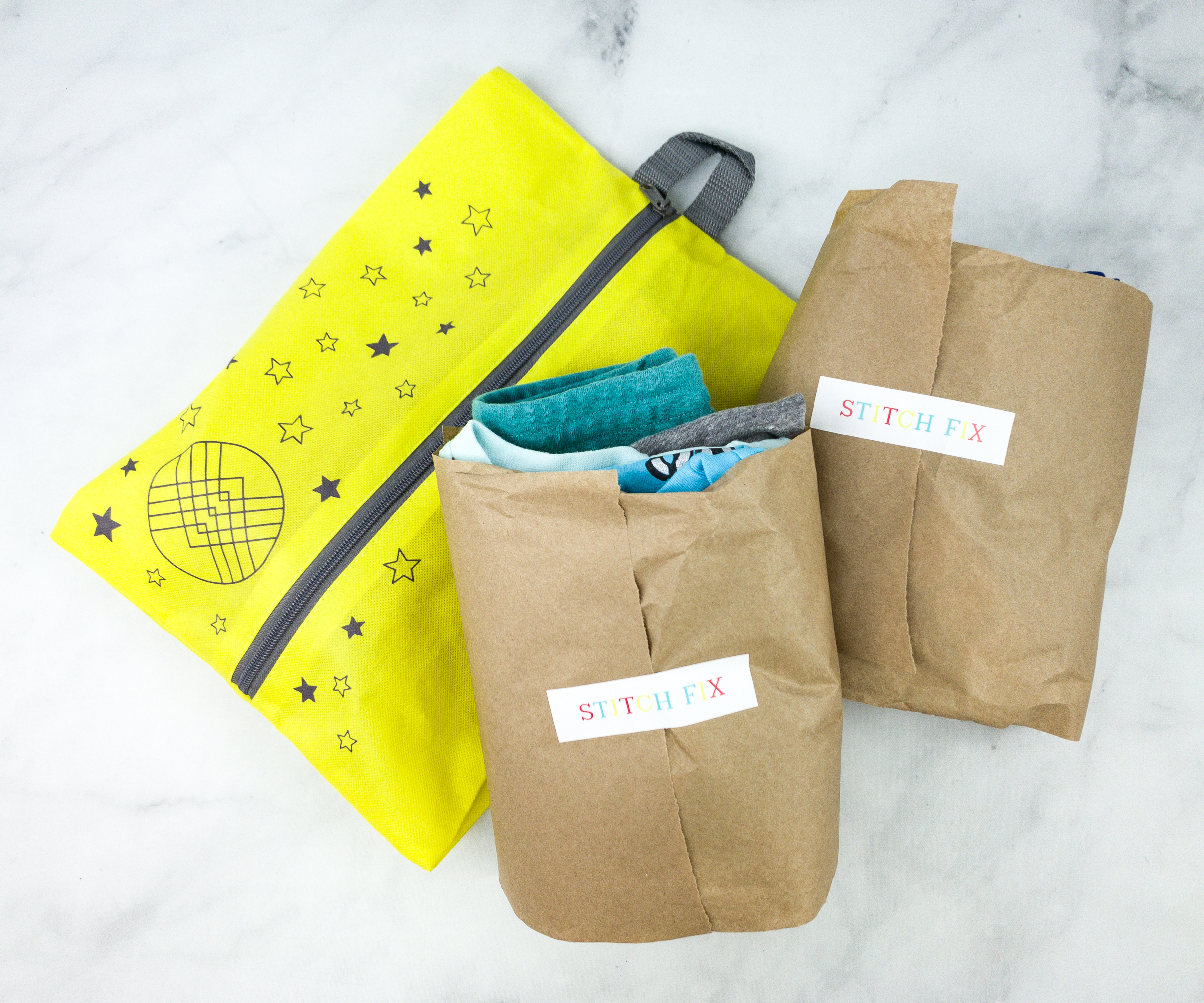 The clothing items were wrapped in a tissue paper sealed with a sticker.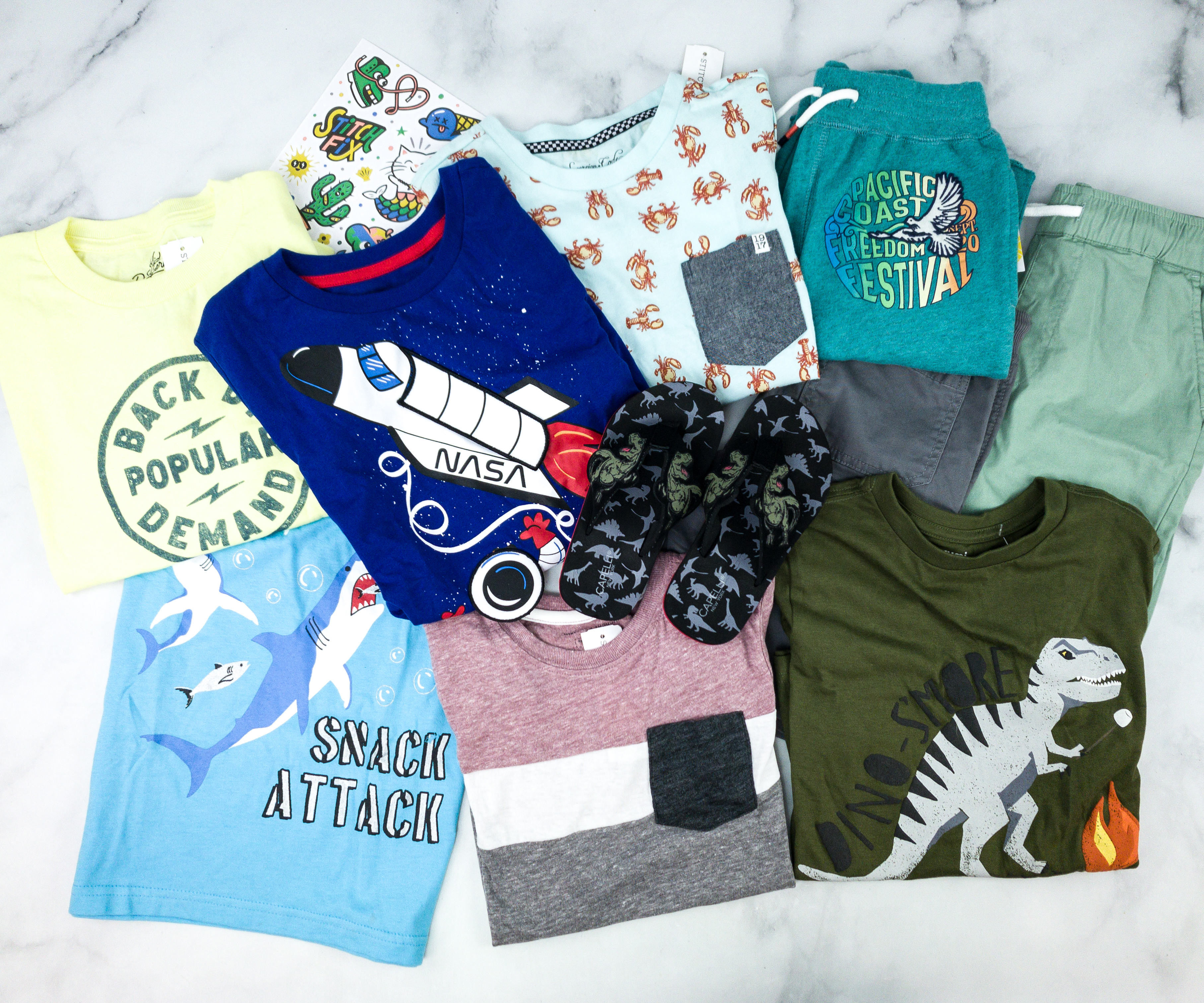 Everything in my June 2020 box!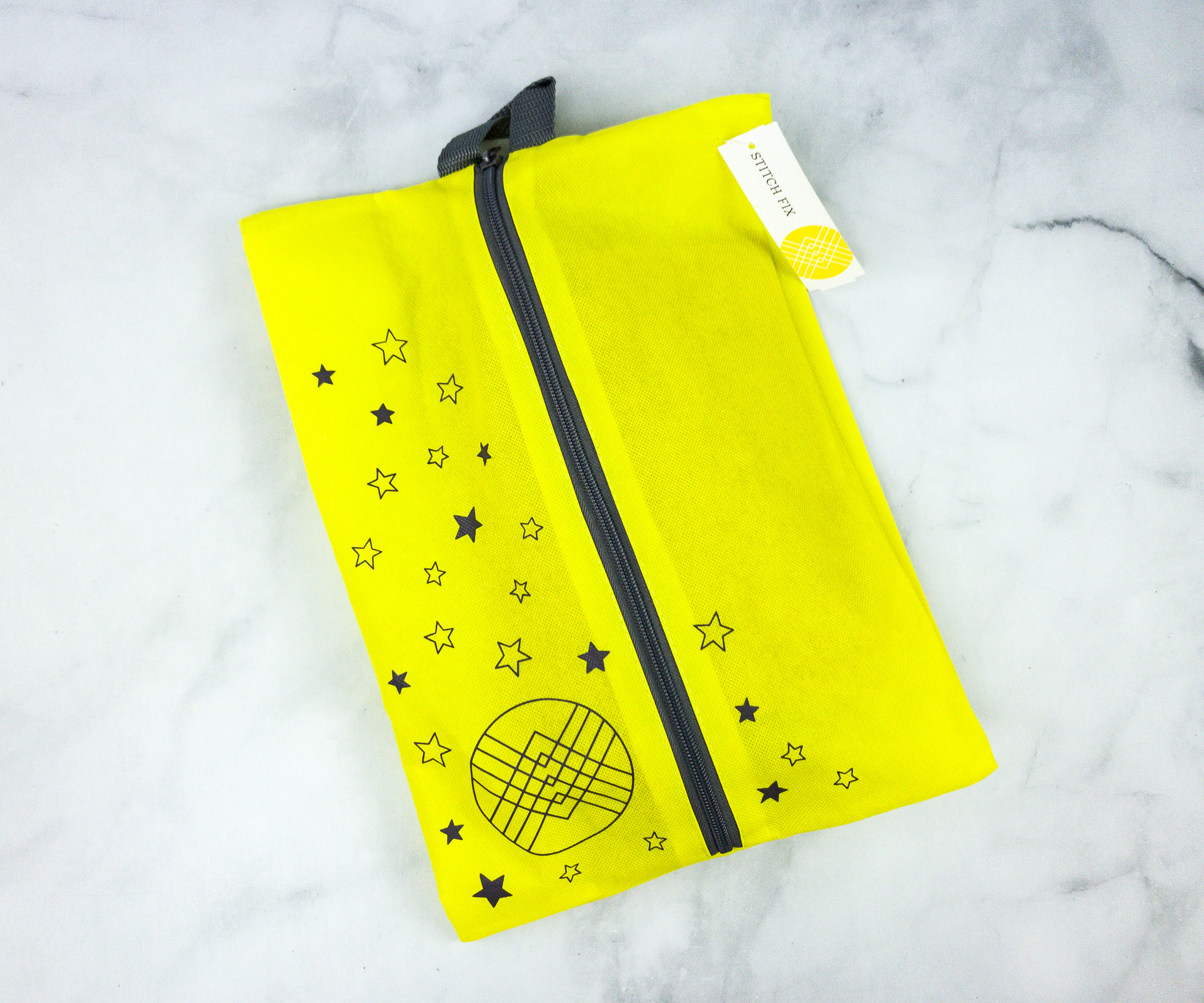 Capelli New York Bentlee Flip Flop ($14) The footwear from this fix always arrives in a yellow reusable pouch. I like it because we can use this when traveling!
This month, my son received a pair of dinosaur-themed slippers!
This is a fun pair of slippers to wear in summer. My son loves dinosaurs and he was elated when he saw this!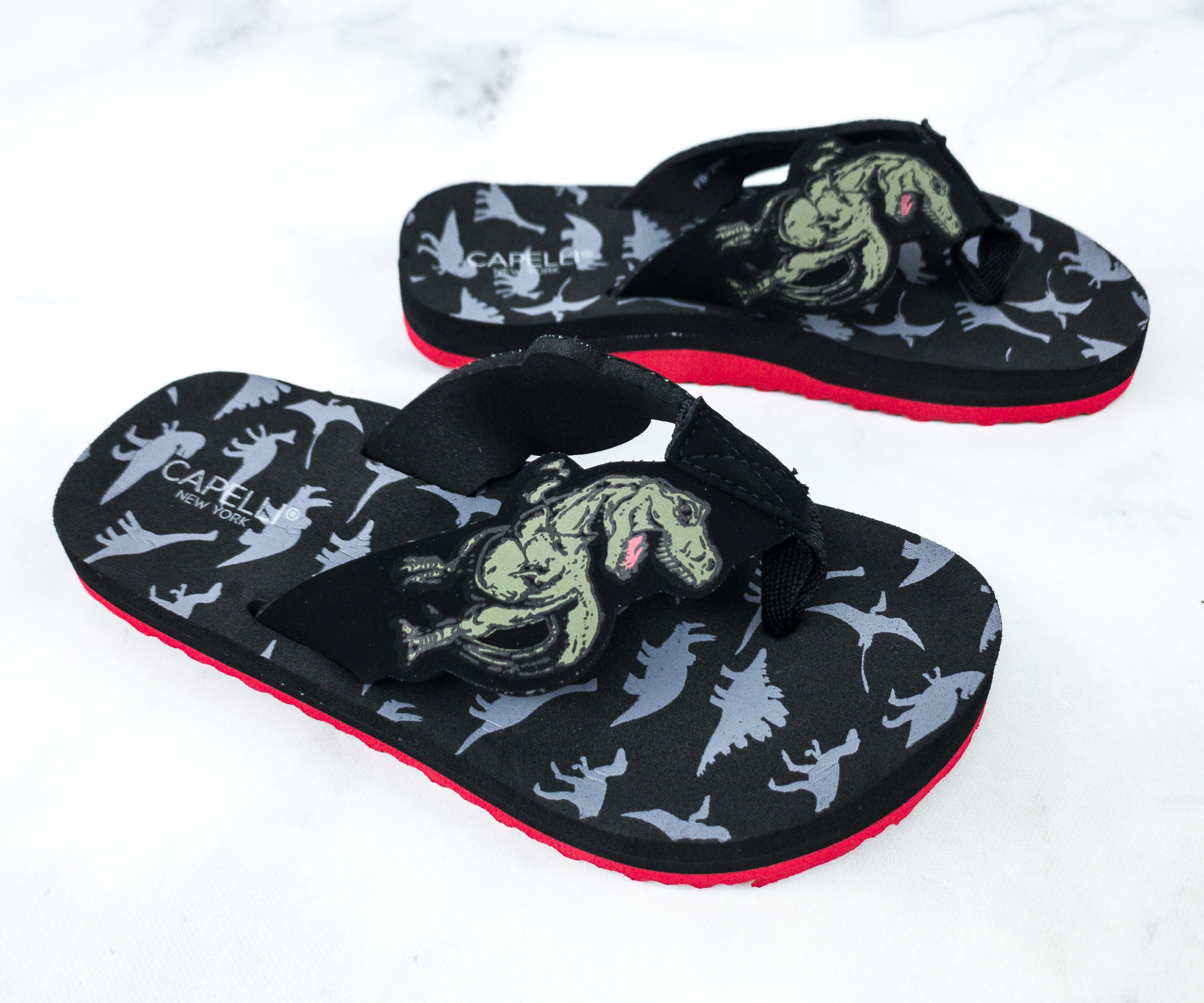 The straps were shaped like a T-Rex and the base has all sorts of dinosaurs on them!
The red soles add just the right pop of color and they don't skid easily either.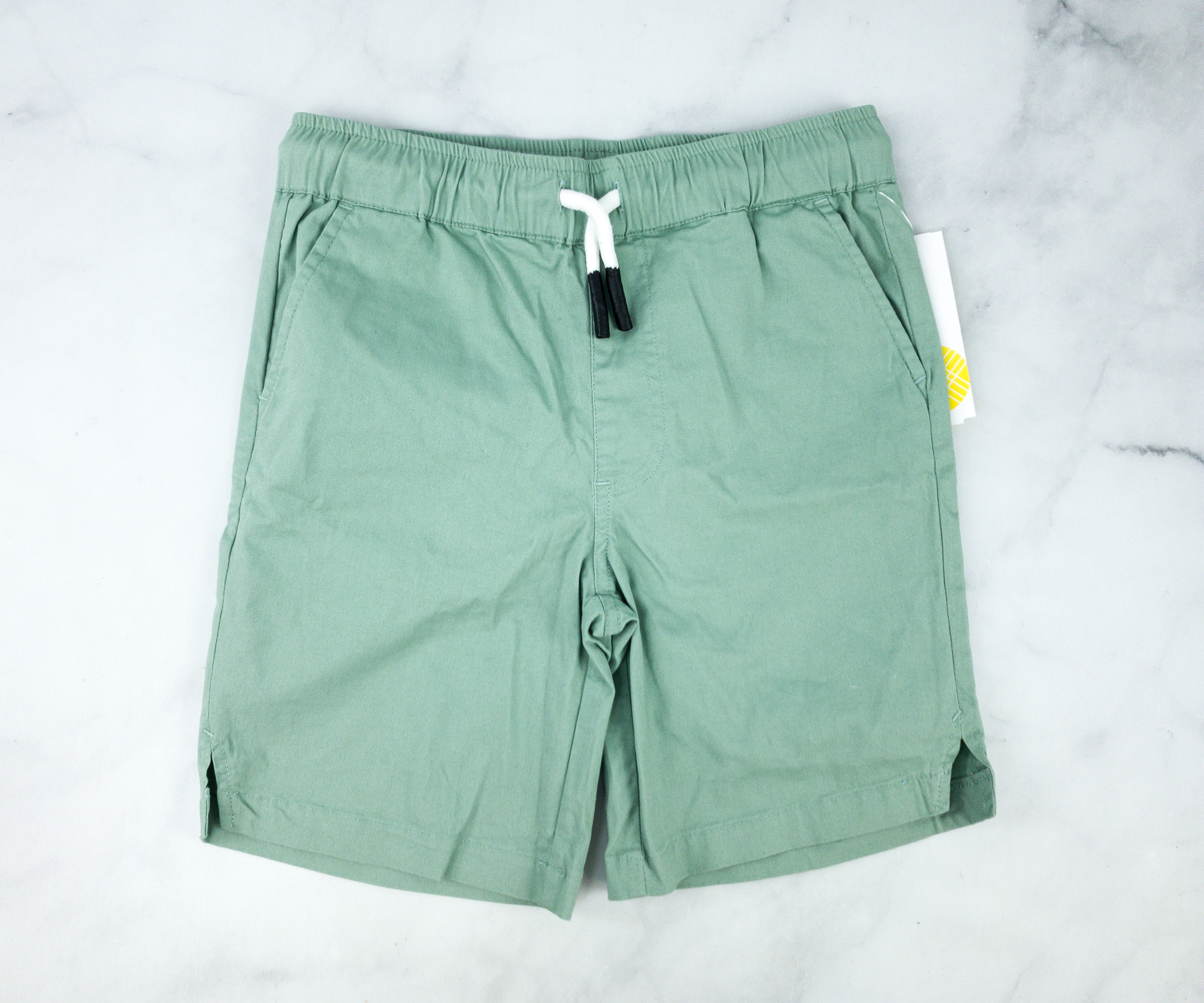 Sovereign Code Carlisle Woven Short ($18) This woven short is nice and comfortable to wear, perfect for my son since he likes to move around all day!
It has an elastic waist, plus a back pocket where my son can put small items.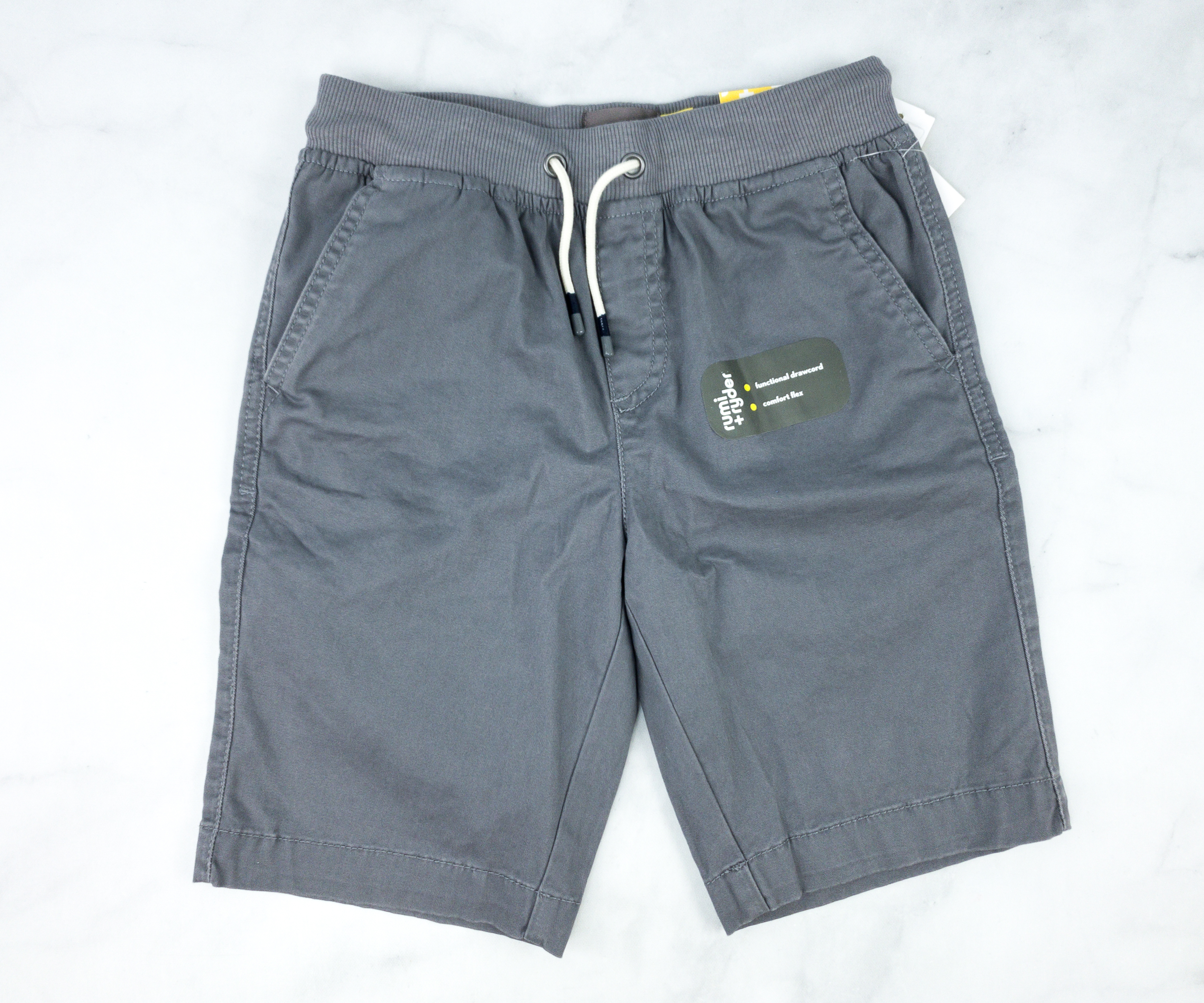 Rumi + Ryder The Classic Comfort Flex Stretch Twill Pull On Ribbed Waistband Short ($18) Here's another short, a twill short in gray. I like it because it's easier to pair with the tops my son already has. It also has an elastic waistband that you can tighten up with the drawstrings attached to the center.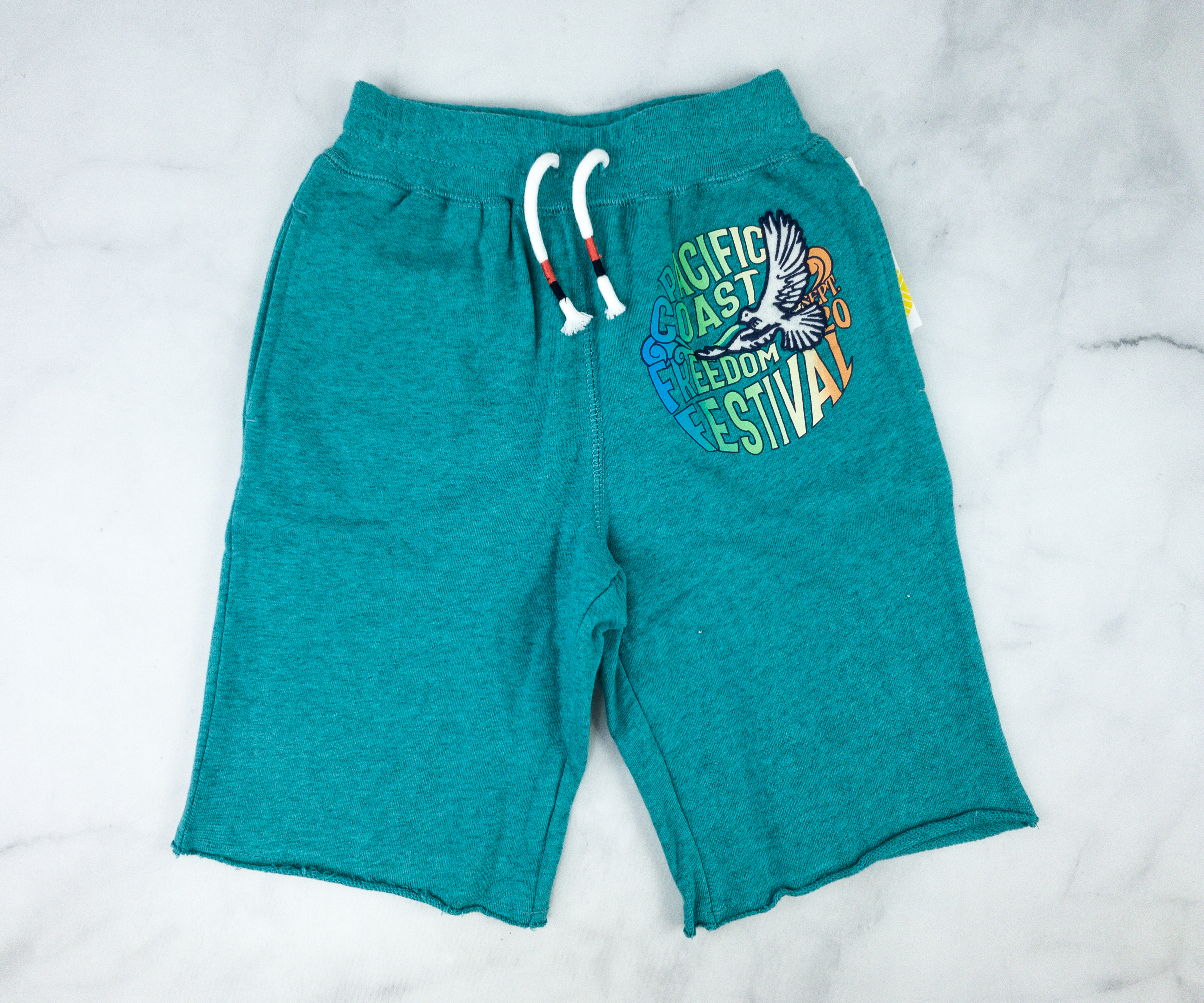 Peek Willy French Terry Short ($18) This one's a French terry short, another summer-appropriate piece. It's great to wear whether when walking by the beach or lounging at home.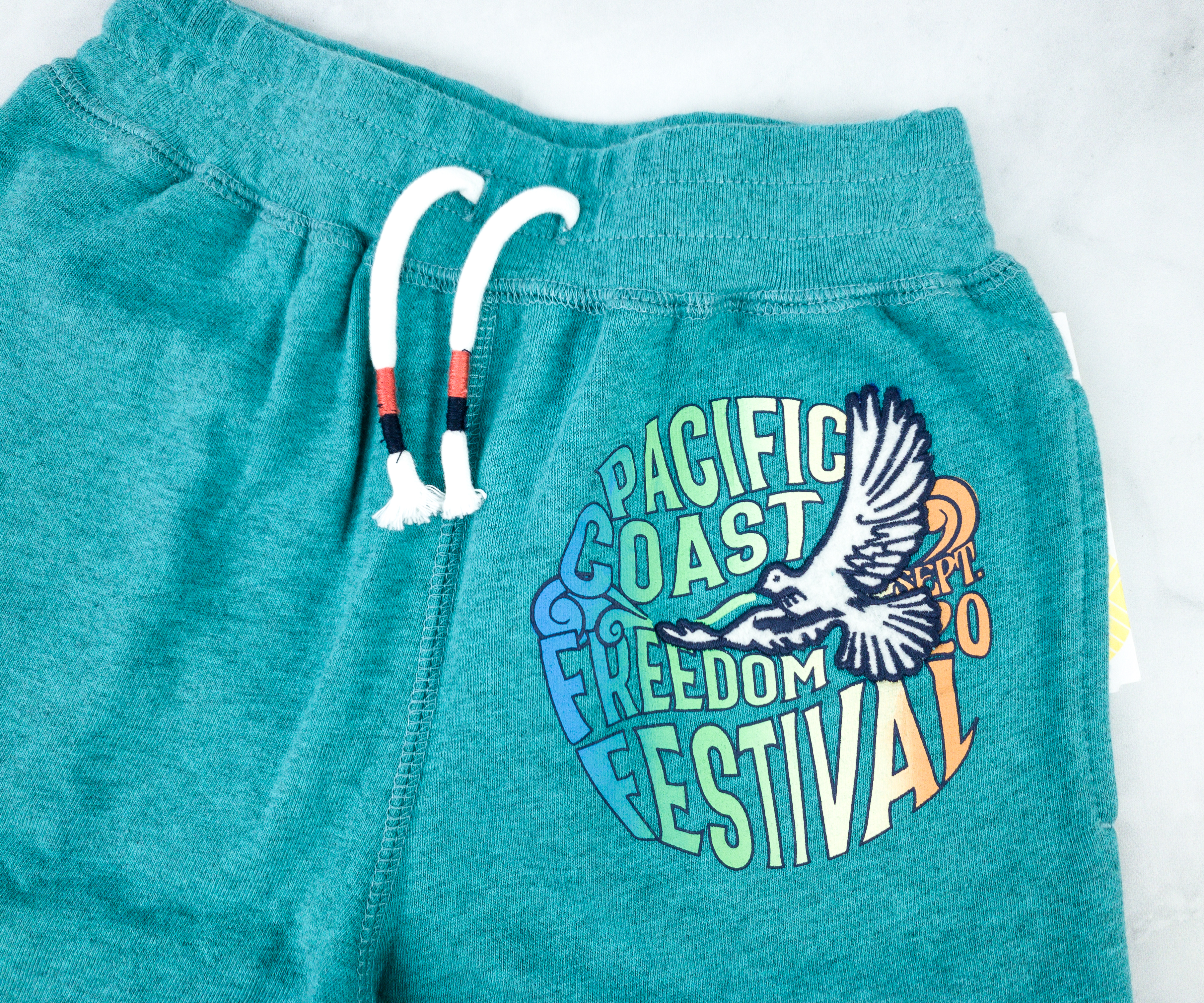 There's even a colorful graphic print on the left side which adds more detail to this piece.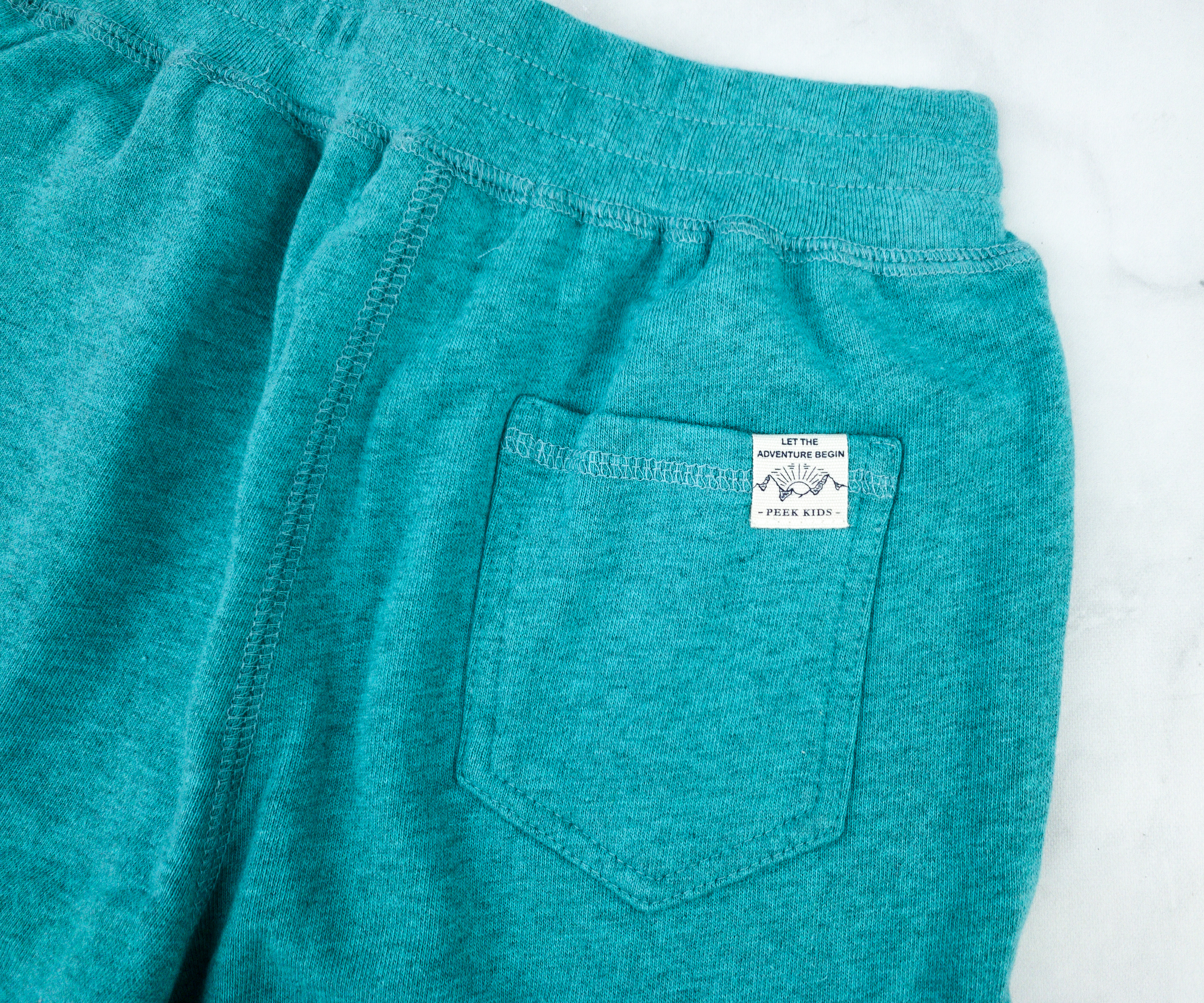 My son likes its blue-green color. Also, the fabric is not too thin nor too thick, it was just enough to keep him comfortable. The short also has a back pocket!
Hollywood The Jean People Beau Short Sleeve Interactive Pocket Tee ($14) This pocket tee got my son all excited since it has sharks printed all over it!
These amazing creatures fascinate him and he's so happy he got a shark shirt. The print is of nice quality and the colors are really vibrant.
I like that the material used is light and airy. It's a really great shirt because it's comfortable to wear, even on active playdates!
Rumi + Ryder The Classic Short Sleeve Graphic Tee ($14) To match with the slippers, here's a dinosaur-themed shirt that got my little one all giddy!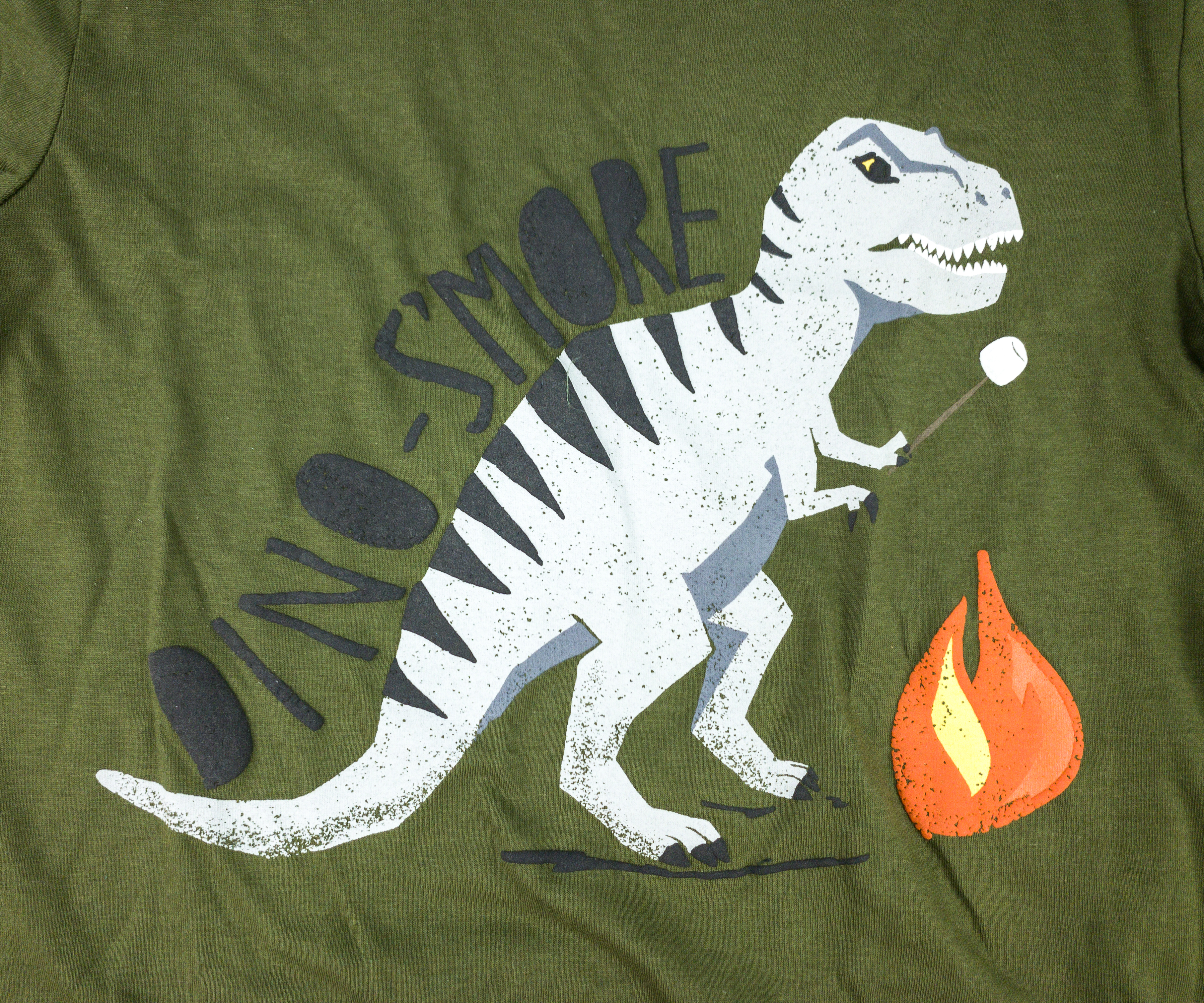 It features a T-Rex camping it out and making some S'mores! It's super cute!
Threads 4 Thought The Essential Short Sleeve Colorblock Tee ($16) This tee is a bit more on the simpler side compared to the other graphic tees we got this month.
I like the colorblock combination! It's something my son could wear on casual family get-togethers.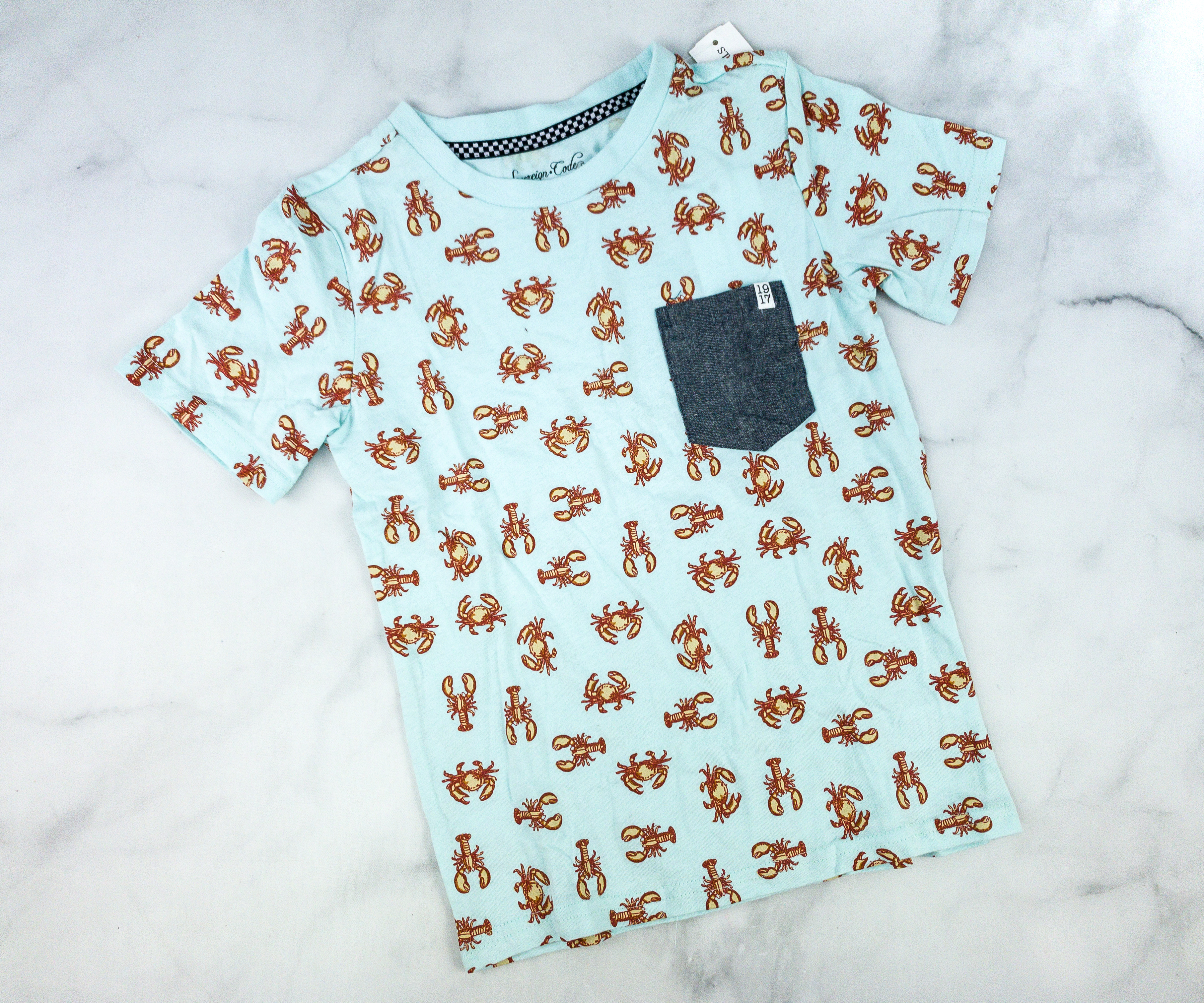 Sovereign Code Parker Short Sleeve Conversational Crew Tee ($16) This crew tee is just fun and casual!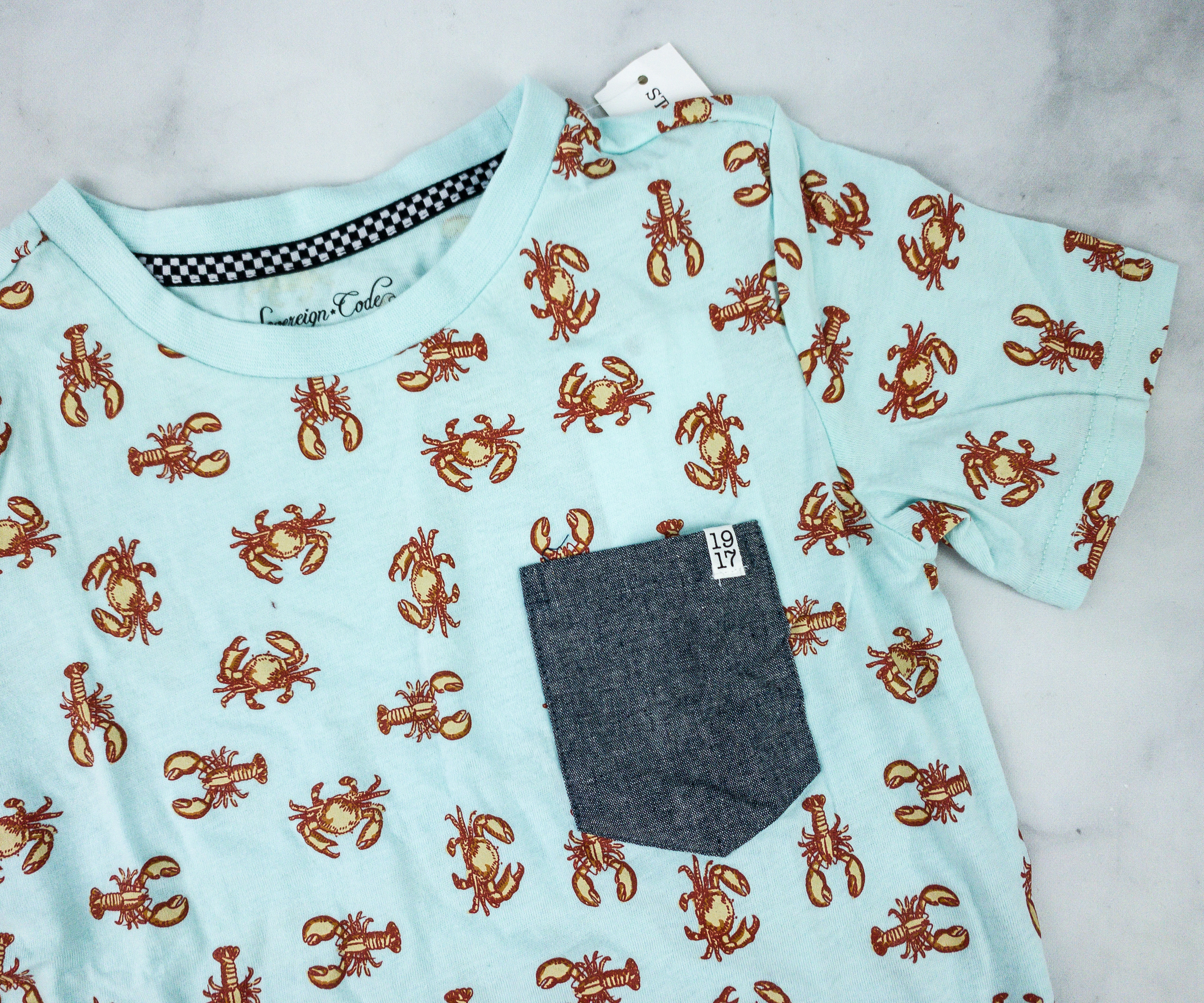 The chest pocket on the left is an accent piece that gives this playful tee a more casual vibe.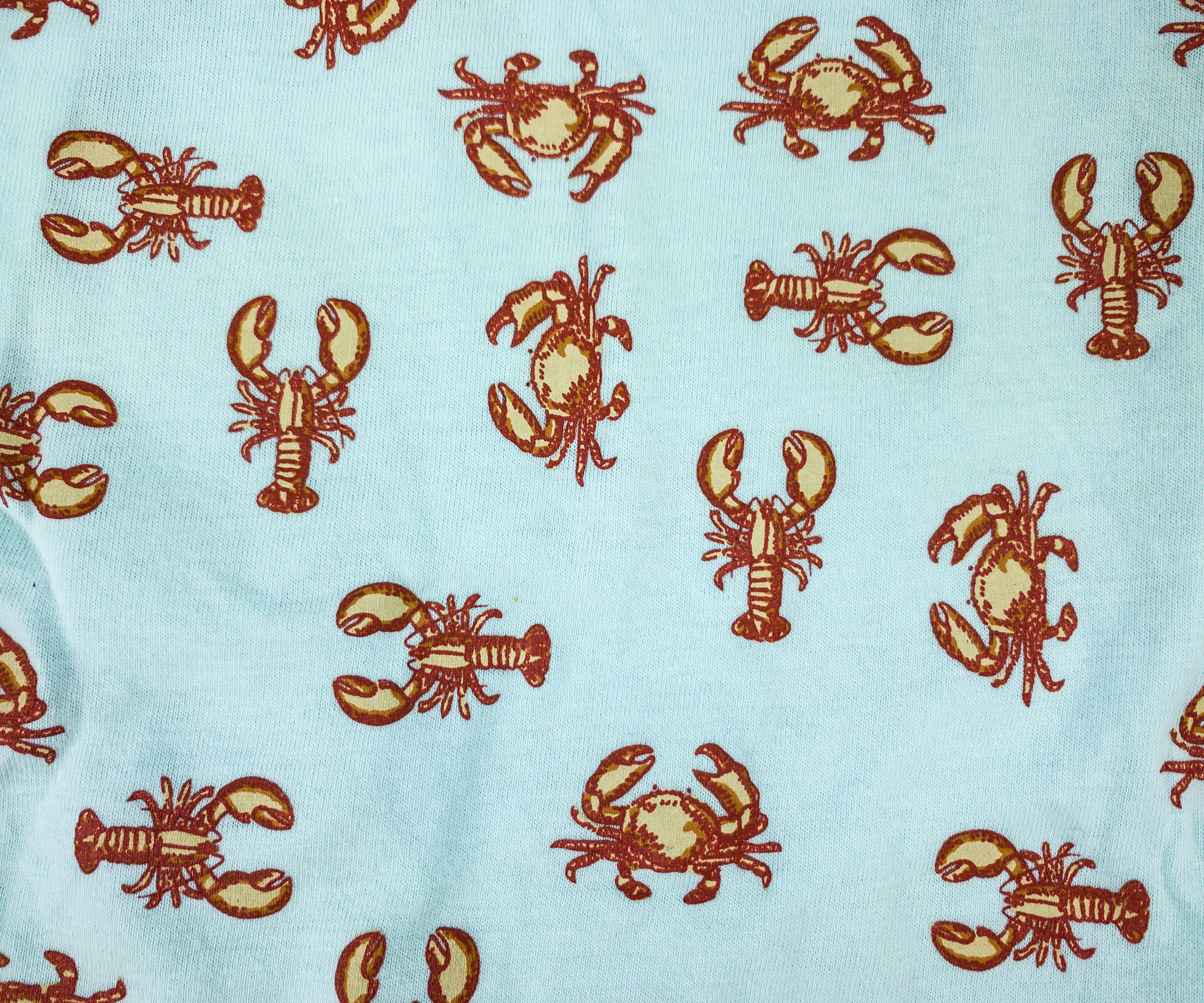 All over the tee are little crabs and lobster prints! They surely stand out on the light-colored background.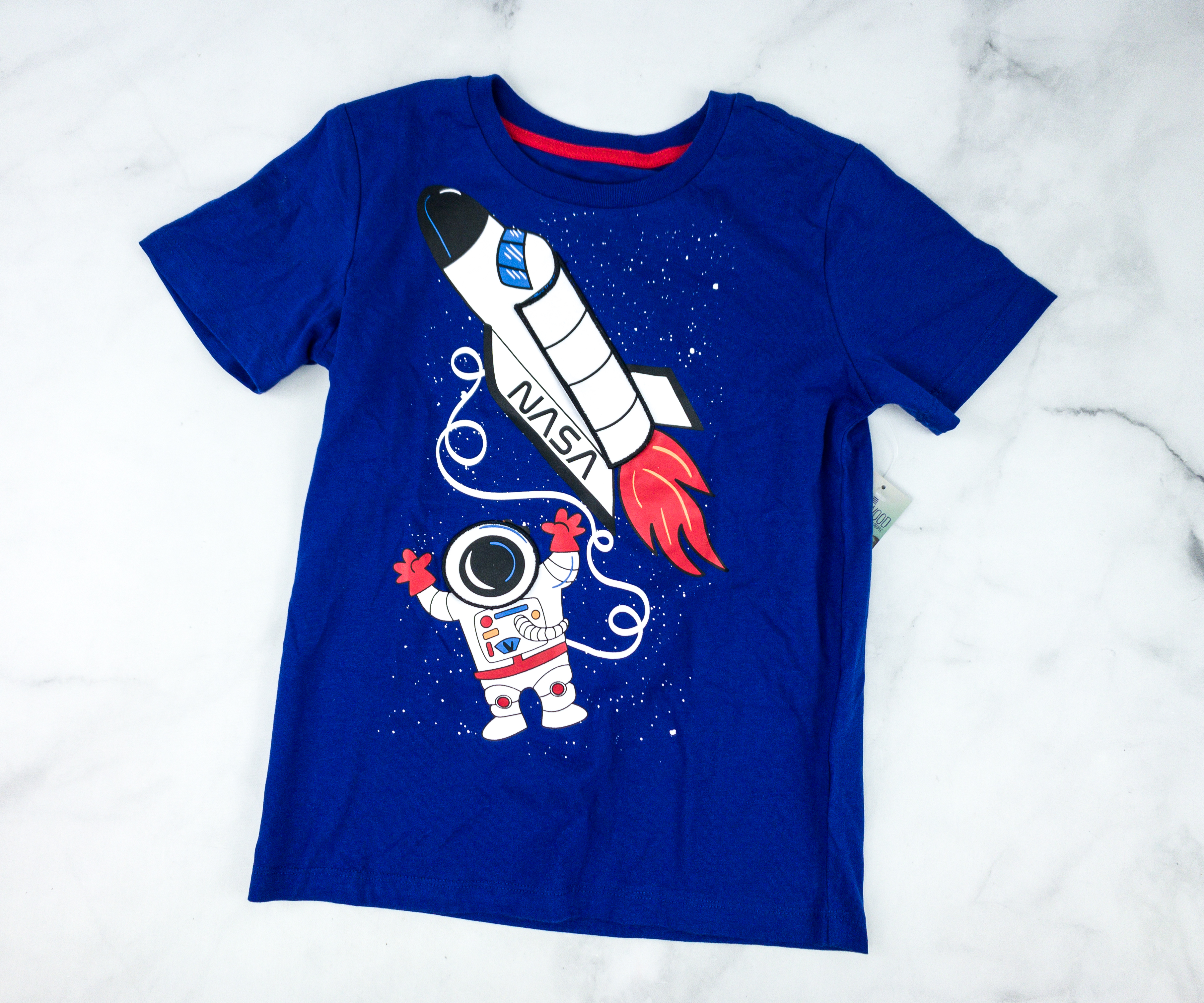 Hollywood The Jean People Gavin Applique Graphic Tee ($16) This graphic t-shirt with a space theme is another hit for my son!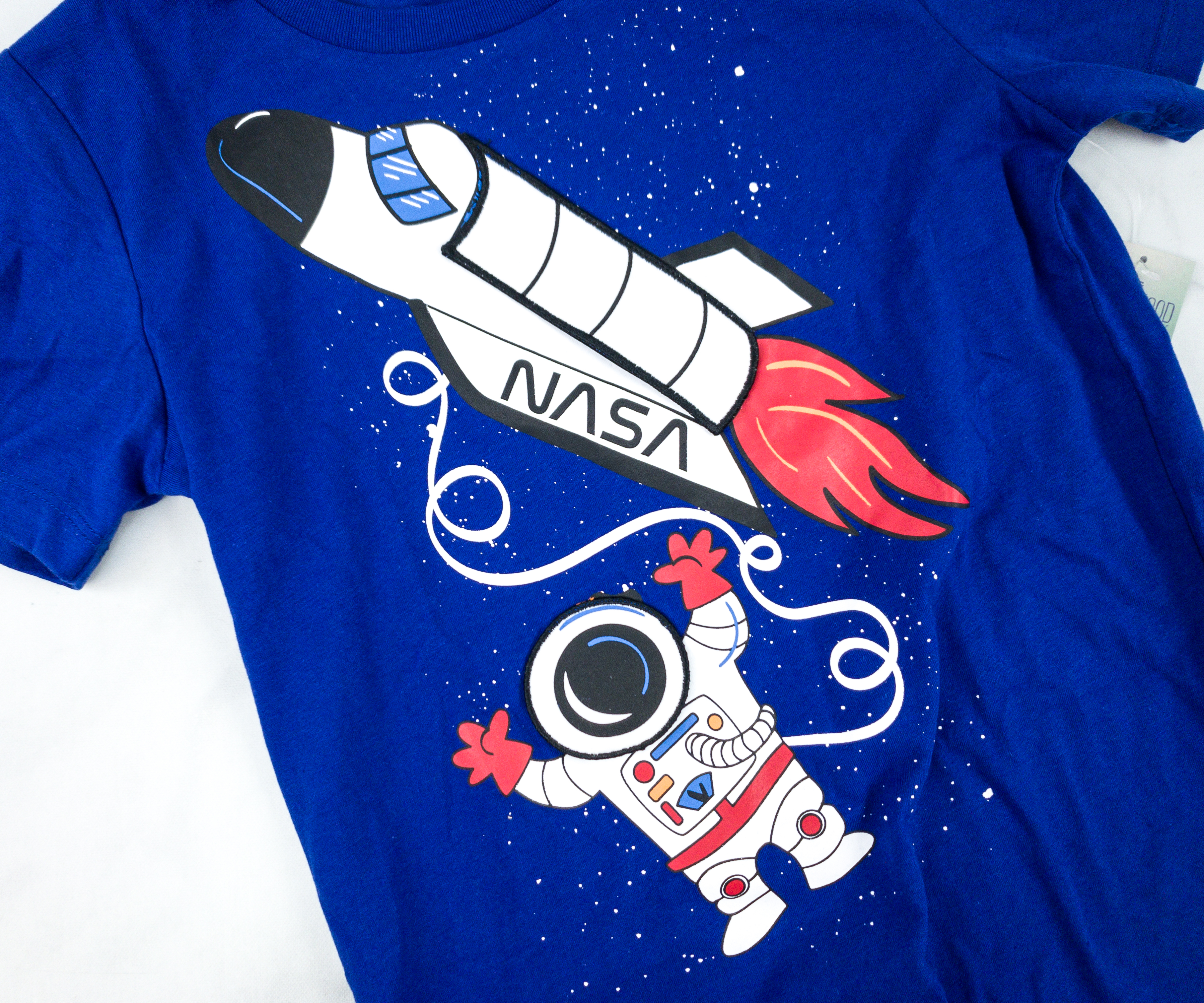 It features an astronaut in an out of this world adventure, as well as a NASA Space Ship!
What's great is that this shirt is actually interactive. You can lift the flap on the spaceship to see how it looks like inside!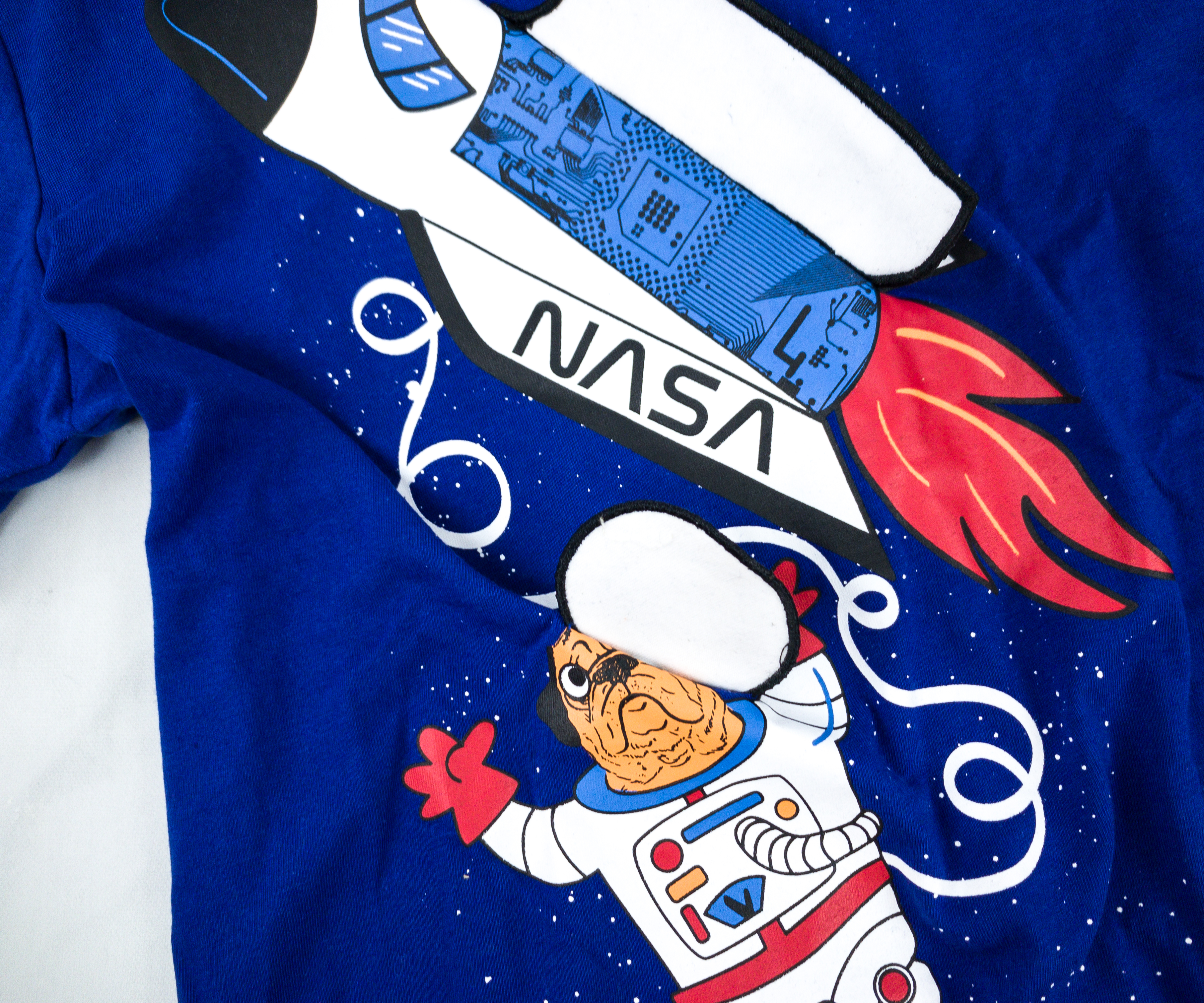 You can also get to know the astronaut friend by taking off his space helmet. This is such a unique detail!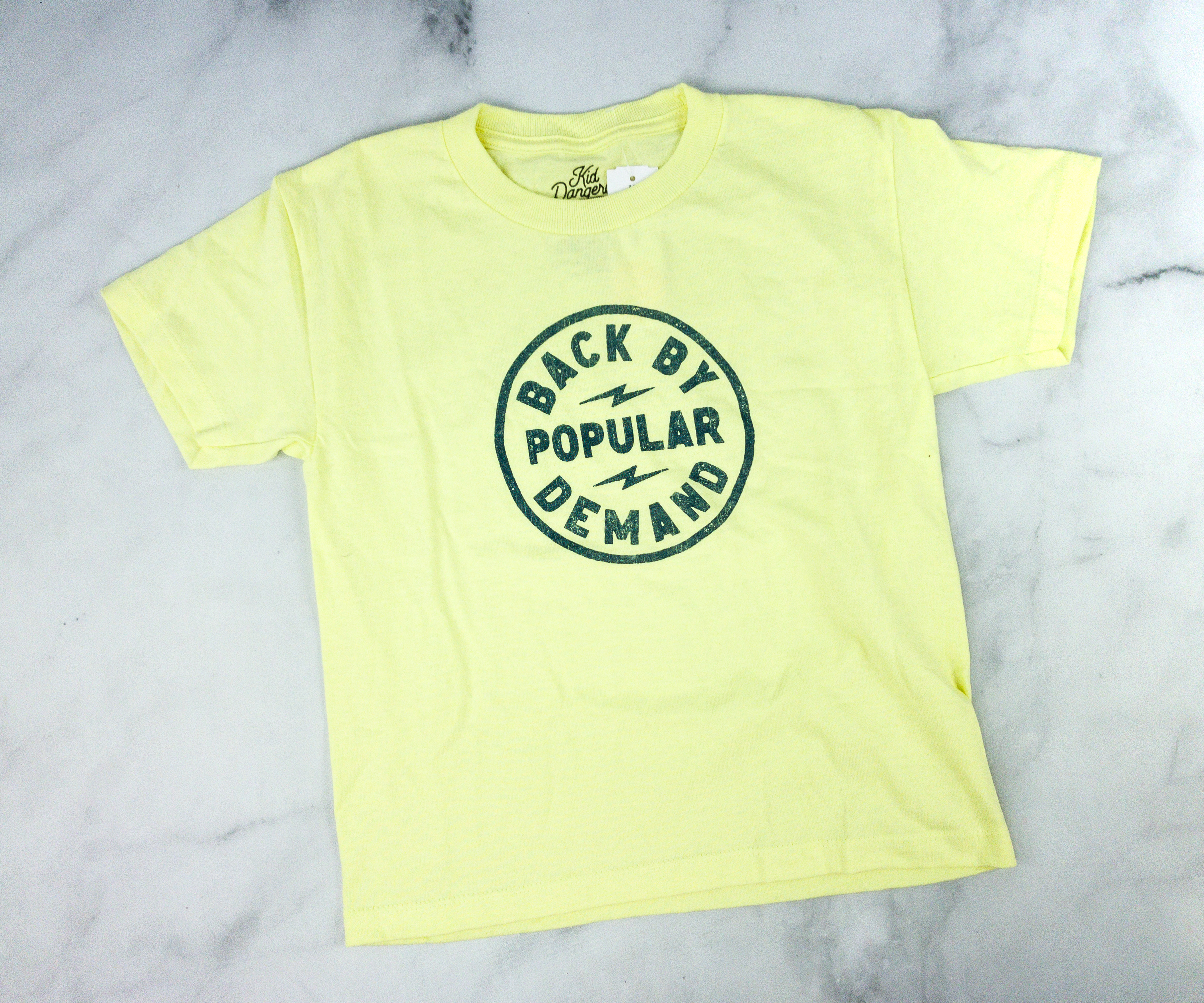 Kid Dangerous Maximo Short Sleeve Graphic Cotton Tee ($12) It's a relaxed graphic tee, made with a soft cotton material! It comes in a nice shade of yellow, which is not too bright.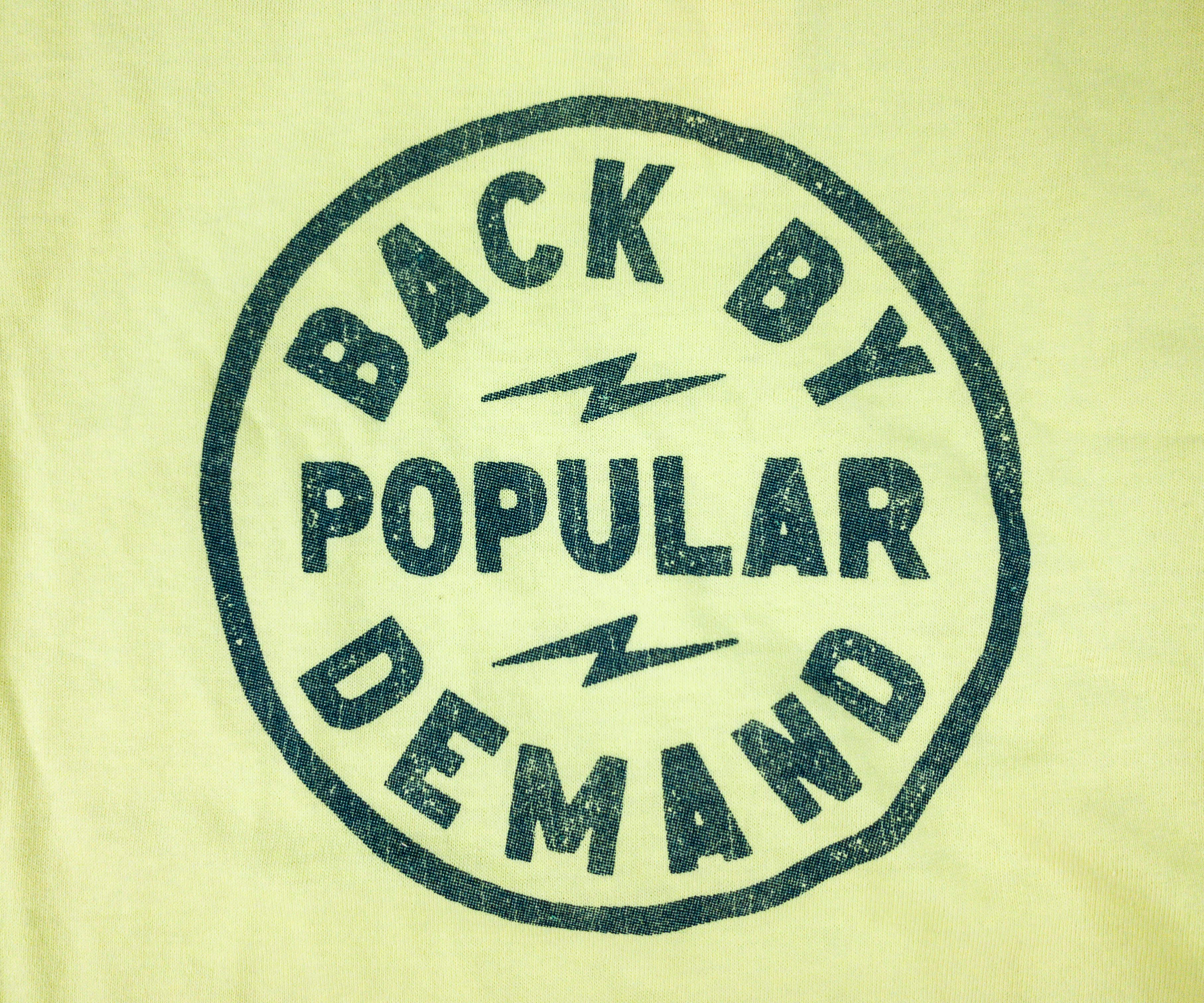 It has a statement printed in front saying, "Back by Popular Demand".
This month's fix for my son is just pure awesomeness! He was so happy because most of the tees feature things he's been really into like dinosaurs, sharks, and even space travel. He also adores the dinosaur flip flops! Everything is pretty much age-appropriate and they're also comfortable to wear in the summer. His stylists really did a great job! If your child's wardrobe needs to be updated as well, this styling service is a convenient option. They deliver the clothes to your door and your child can try them in the comfort of your own home. What's great is they have flexible terms so you can easily send back the items that don't fit your kid's size or taste!
Are you getting the Stitch Fix Kids box too?