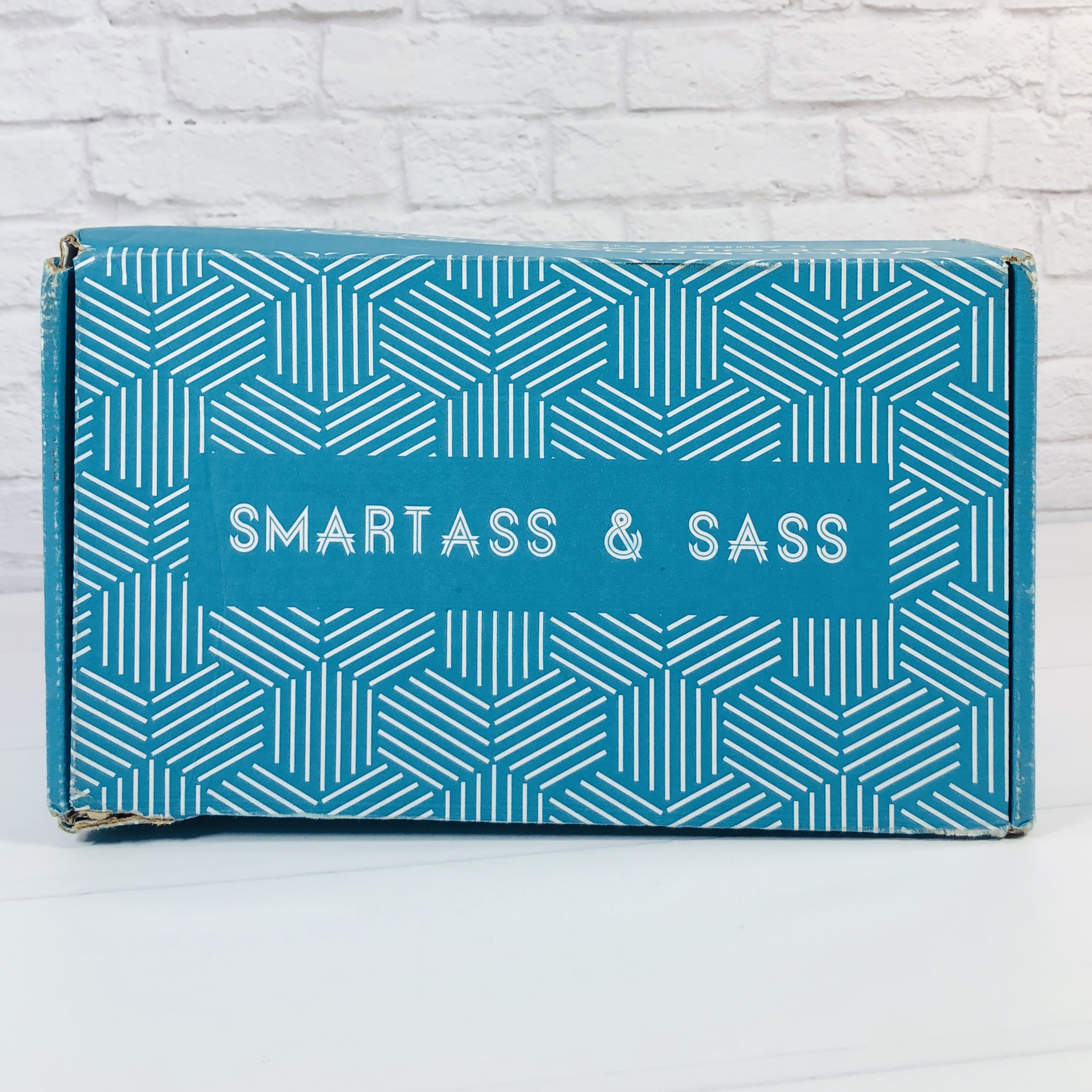 Smartass & Sass is a monthly subscription box for women who are cheeky, snarky, smart-alecky, you get my drift. Each box contains 5-7 hilarious, handpicked and usable items from artists and small businesses. Items sent may include mugs, bags, notebooks, or whatever else seems relevant to the theme. You can choose from a Shirt only, Box only, or Big Box (shirt and box together). I am reviewing The Box, which is $34.95 a month.
Welcome to the subscription that says EXACTLY what you're thinking (so your mouth won't have to).  We're all about three main things:

We focus on championing awesome products made by artists & small businesses and paying fair prices for items. We also design a few of our own snarky goods in-house.

Our subscribers (and the S&S team) love sassy products! We vibe on all types of sarcasm, and our favorite words definitely have four letters (i.e. we cuss a lot).

We offer custom-designed shirts, and each box includes 5-7 hand-picked items. We regularly survey subscribers to see what goods they're looking for.
DEAL: Get 10% off your first box! Use the coupon code Hello10 to get the deal.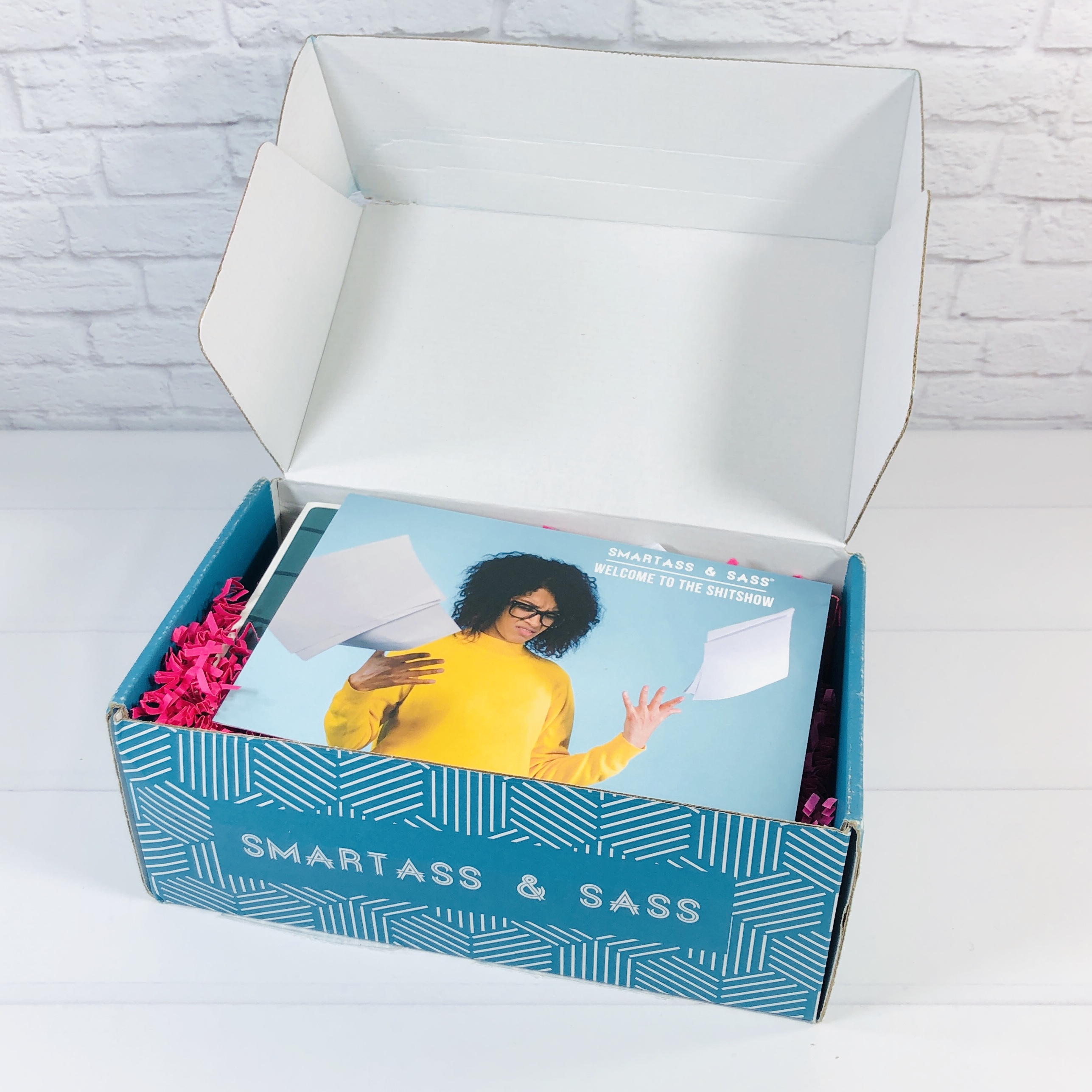 This is my very first box from Smartass & Sass. TAKE NOTE: Some of the items have cuss words so maybe read this somewhere other than work or wherever sensitive eyes may be watching.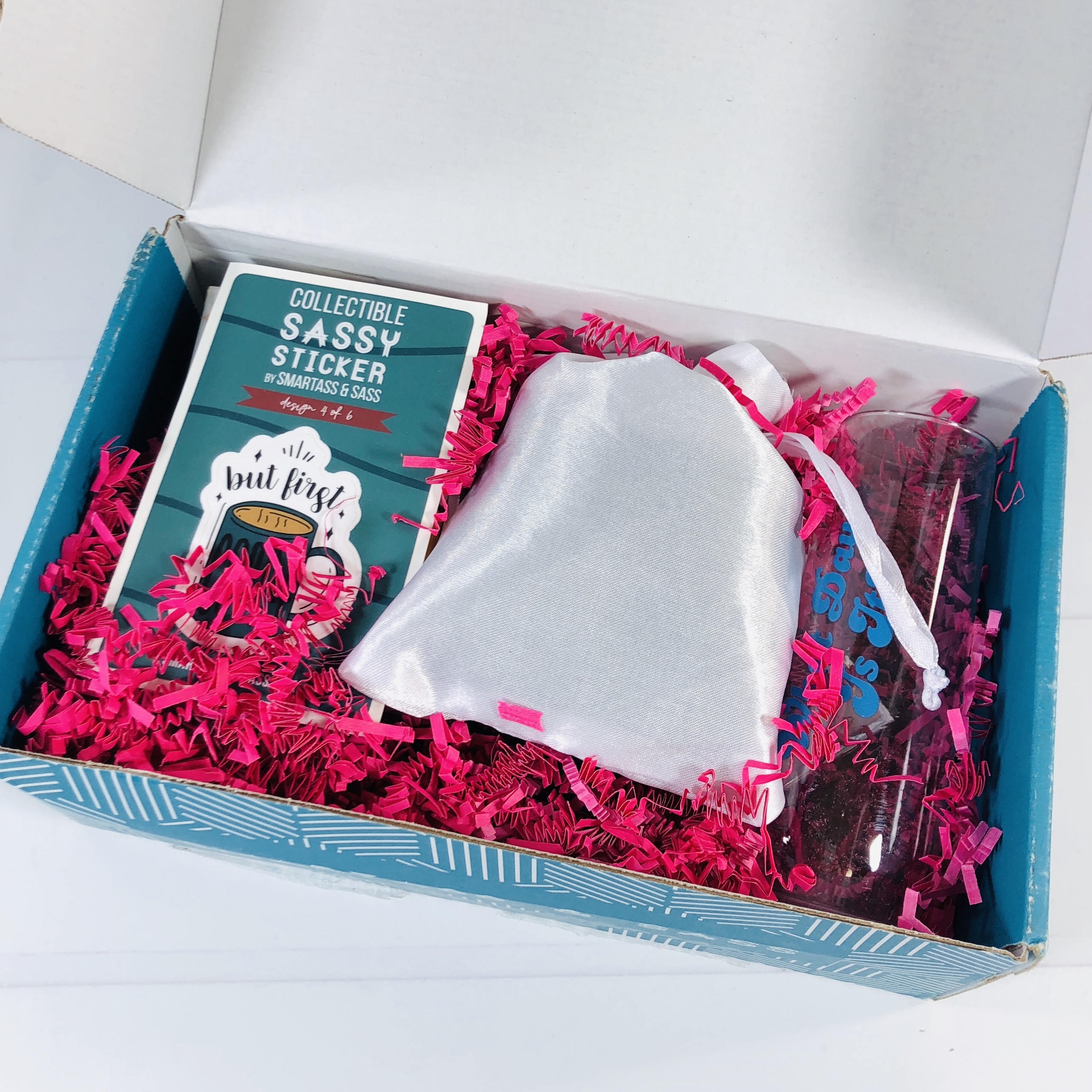 I see pink and blue so I am excited already!
I received a card with the August theme: Welcome to the Shitshow.
The inside showed each item, gave a brief description, and had the MSRP.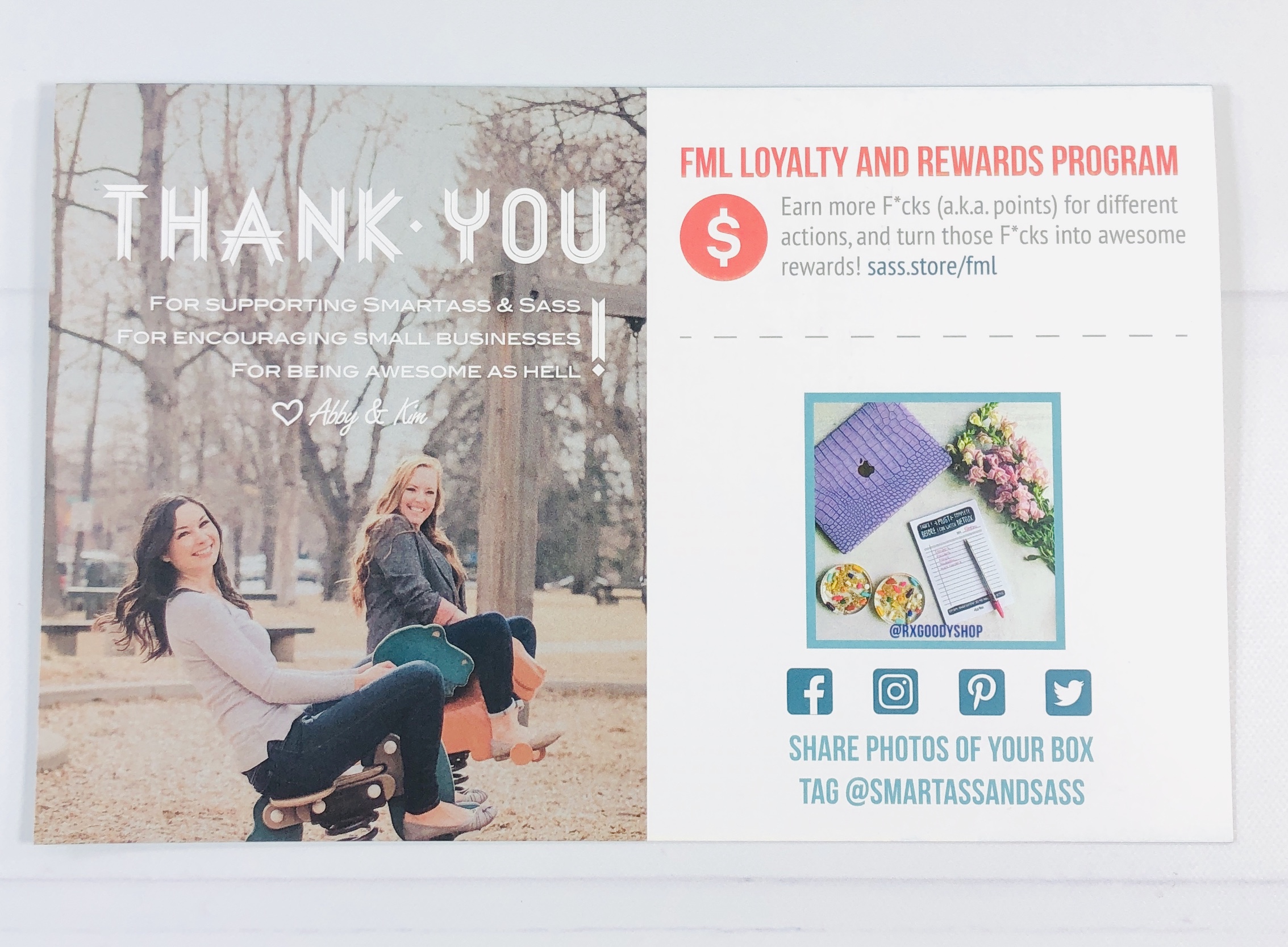 The back showed the founders and discussed the rewards program.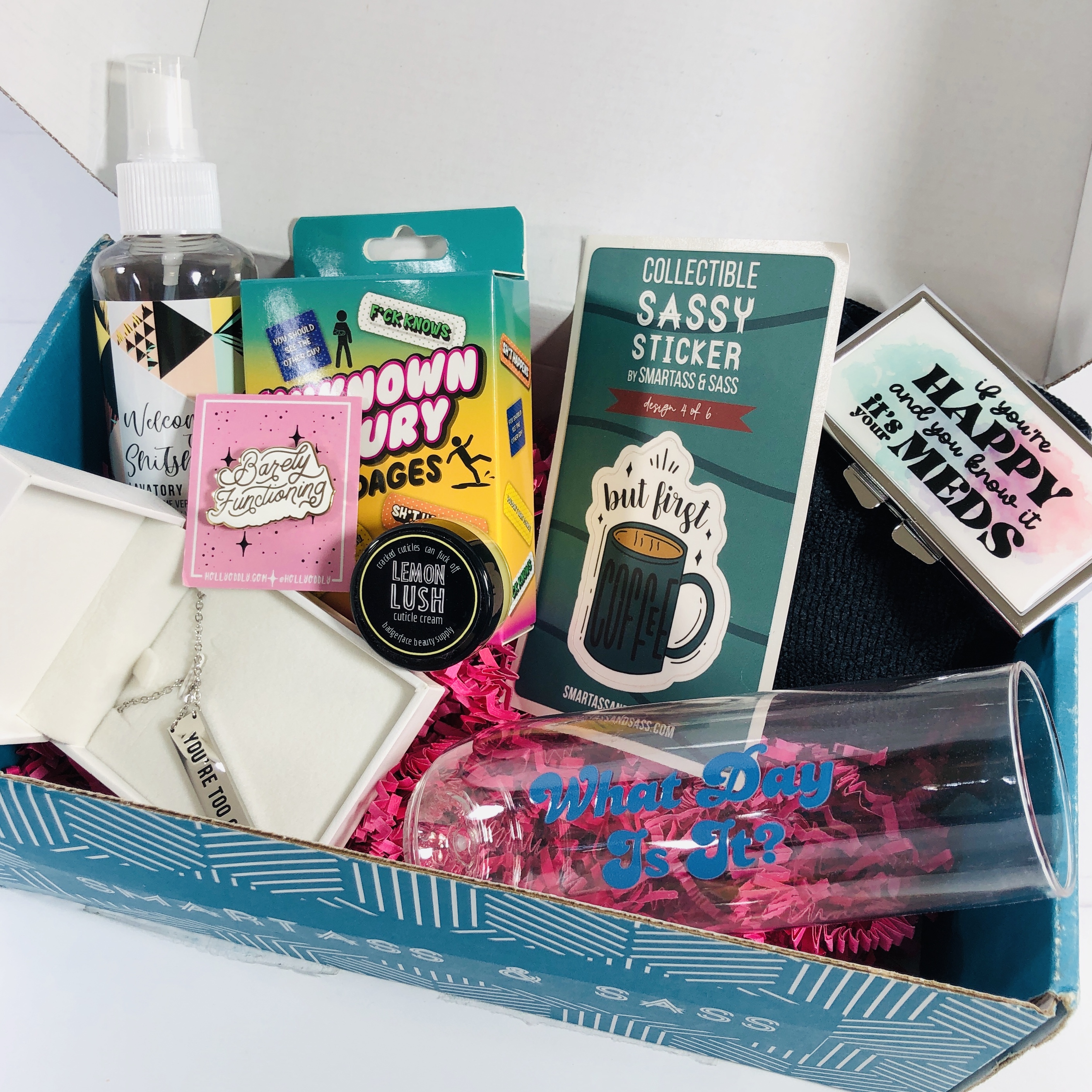 Everything in my box!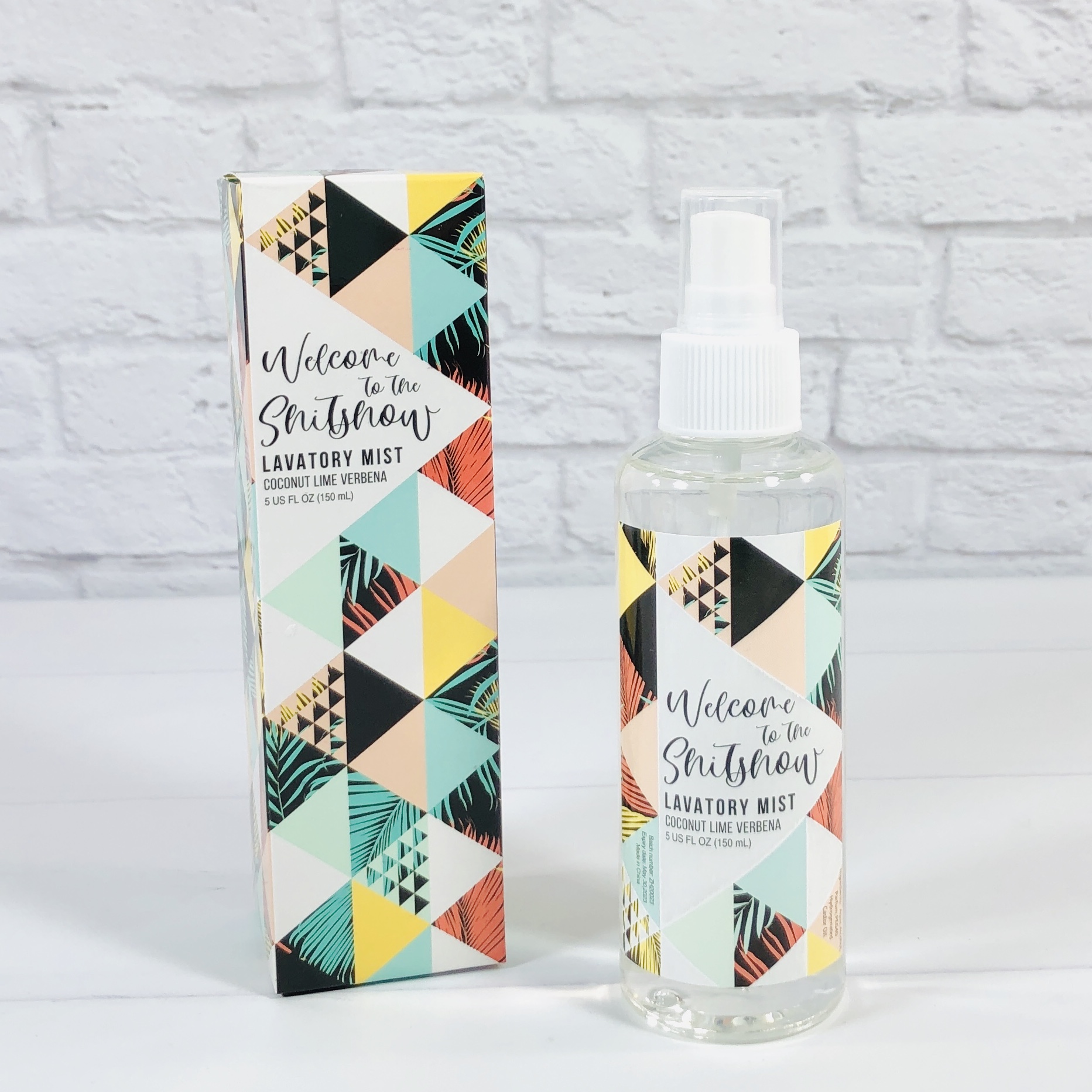 Welcome To The Shitshow Mist ($10 listed value) I know this says it's for the lavatory but you don't have to keep it hidden away in the bathroom, it smells good in pretty much any room you decide to spray it in. Smells like classic coconut lime verbena from that bath and body store at the mall, which is to say very nice.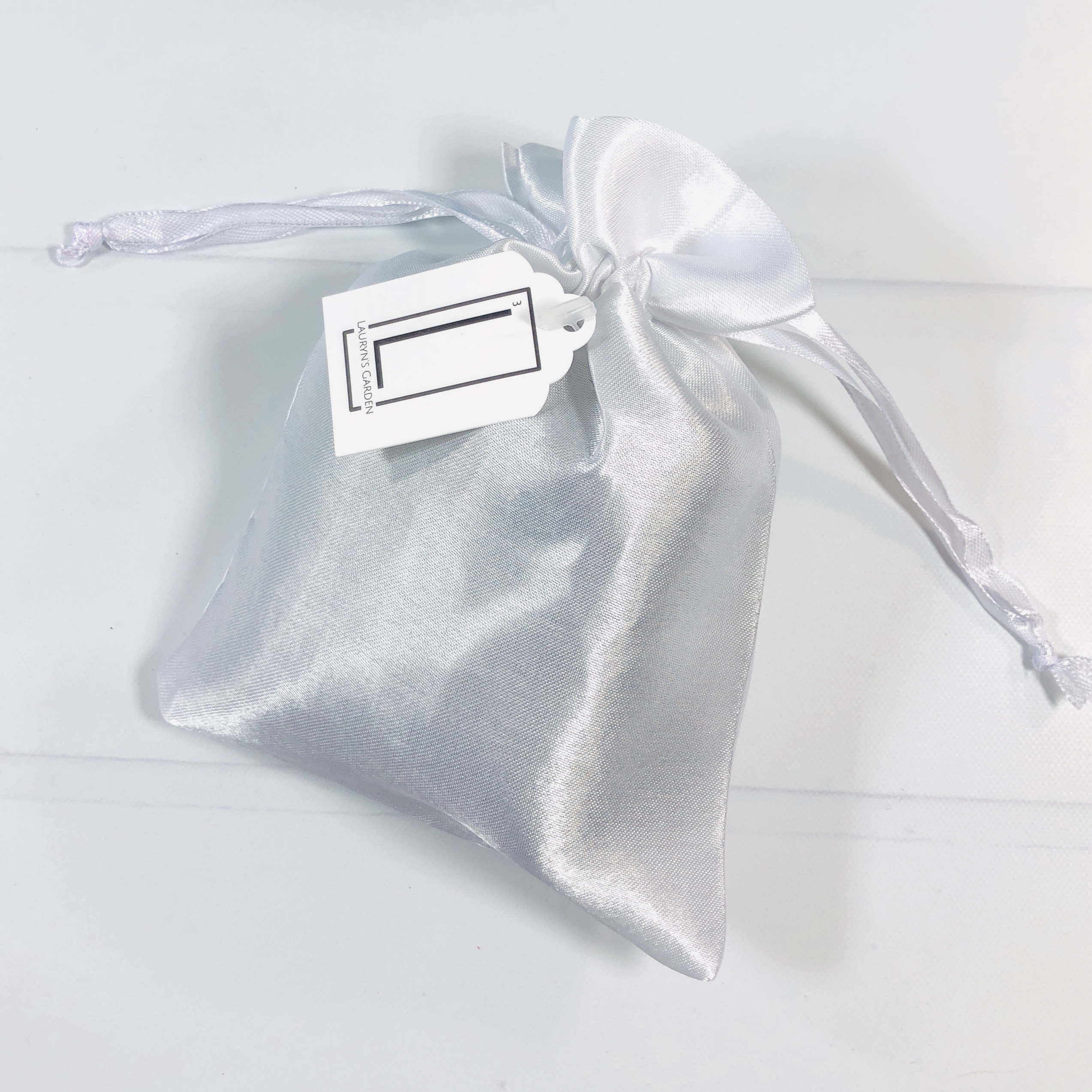 Lauryn's Garden Makeup Remover Cloth ($12) came in a cute pouch that tells me this is a water-activated makeup remover cloth. It is also machine washable.
It's a big black cloth and you just add water and then use it to wipe off makeup, even eye makeup!
It is black which is perfect, because it will hide those streaks of mascara and liner, unlike my white washcloths. It is slightly larger than a typical washcloth.
Here's a closeup of the fibers. This has been the best cloth for removing makeup without remover that I have ever used. I don't know if it's the size or the material but it worked extremely well. I still used a cotton pad with makeup remover to get the rest of my mascara but it wasn't caked with it like it usually is. I also went ahead and followed with cleanser on my face because I feel like I need to make sure SPF and everything else is removed before I can sleep for the night.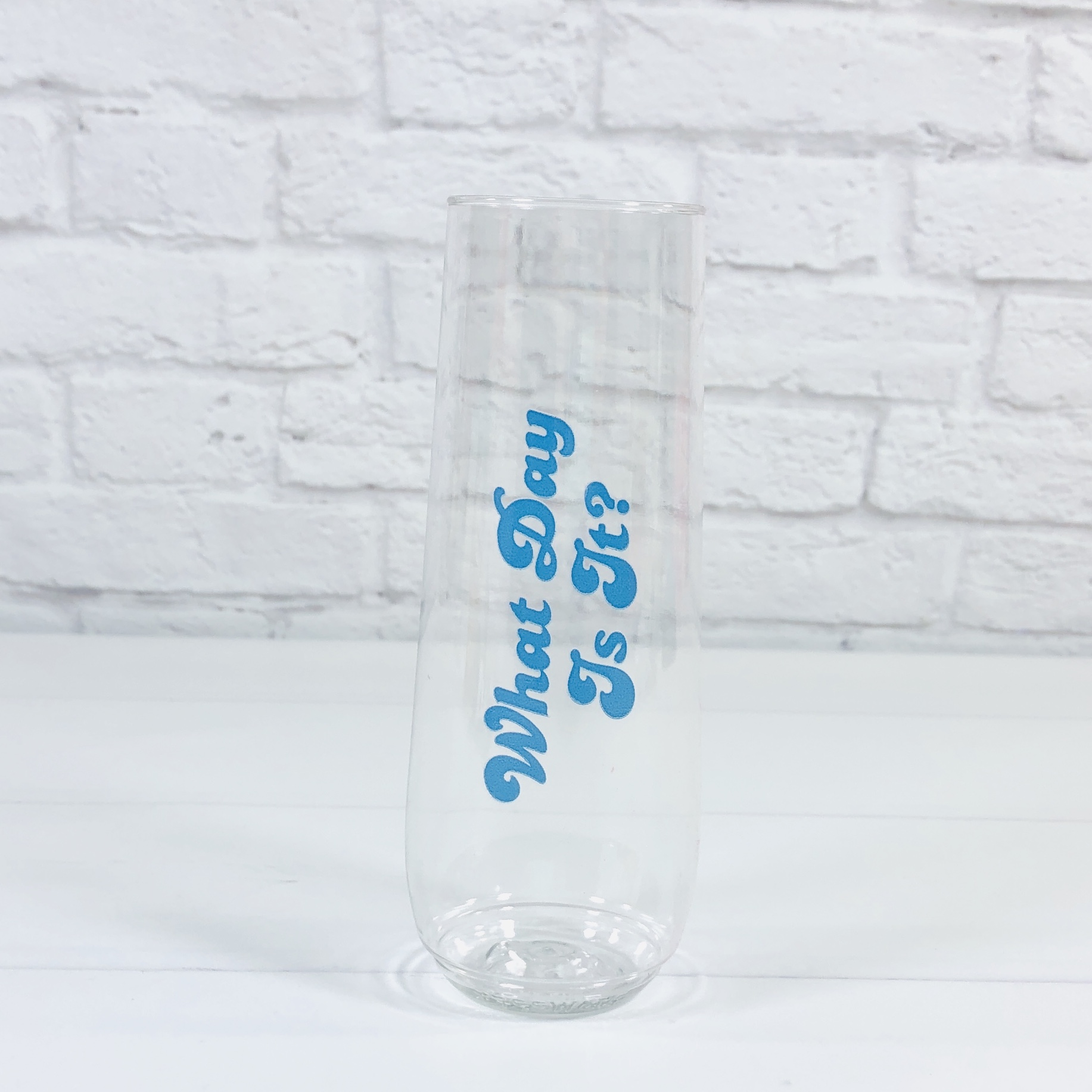 Sprinkled With Pink What Day Is It? Acrylic Flute ($7.99) I think this a timely phrase that helps sum up the daze I am experiencing without a "normal" school year routine thanks to Covid. Pretty much every day is Saturday, or Monday, whichever way you choose to look at it. Holds about 8 ounces and is very lightweight. Made of BPA-free plastic. Also works well for holding pens and pencils.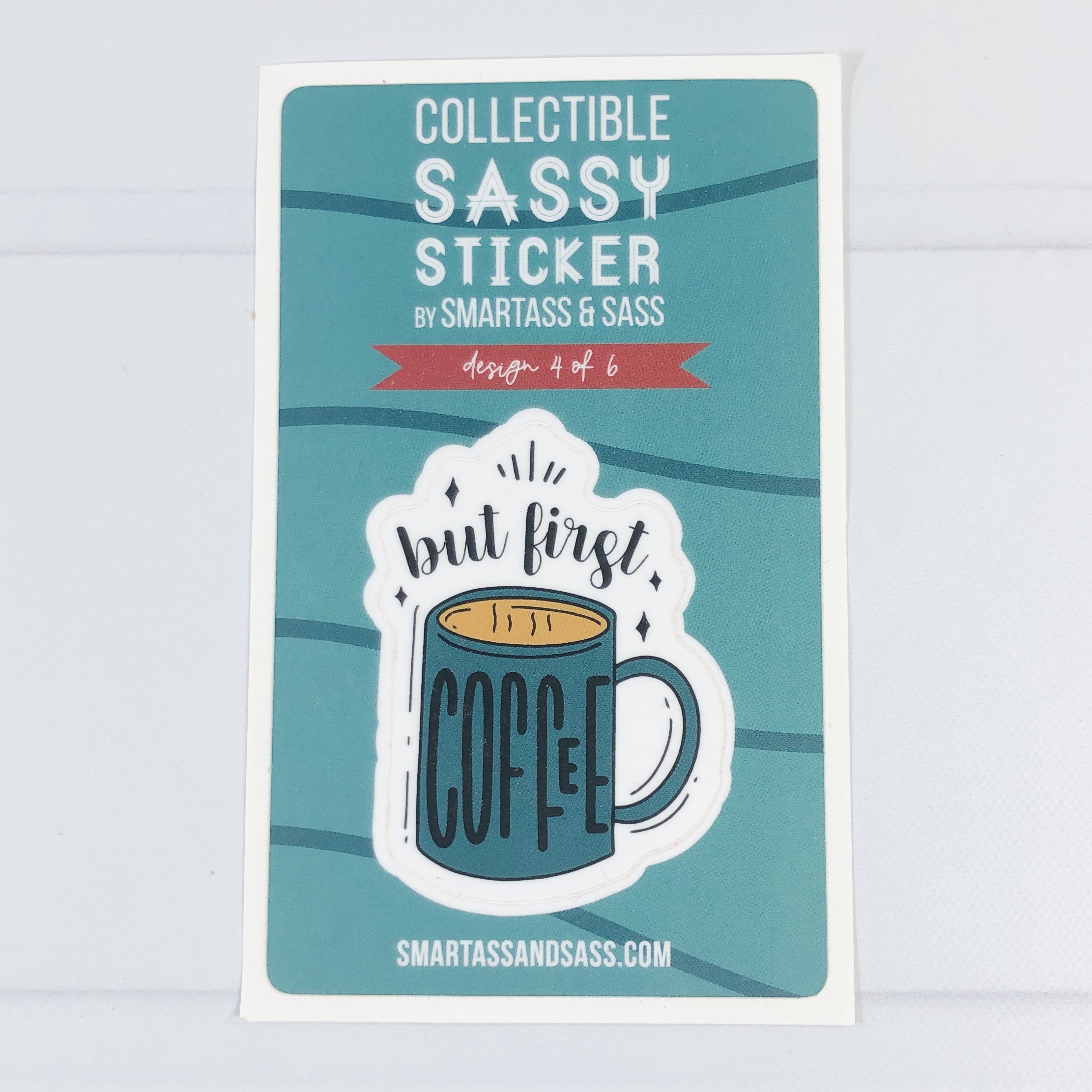 But First Coffee Sticker ($3 listed value) It looks like this is design 4 out of 6 and I know it speaks to a lot of people. The sticker is about 2.5″ at its highest point and should stick firmly to a tumbler or planner, even a laptop.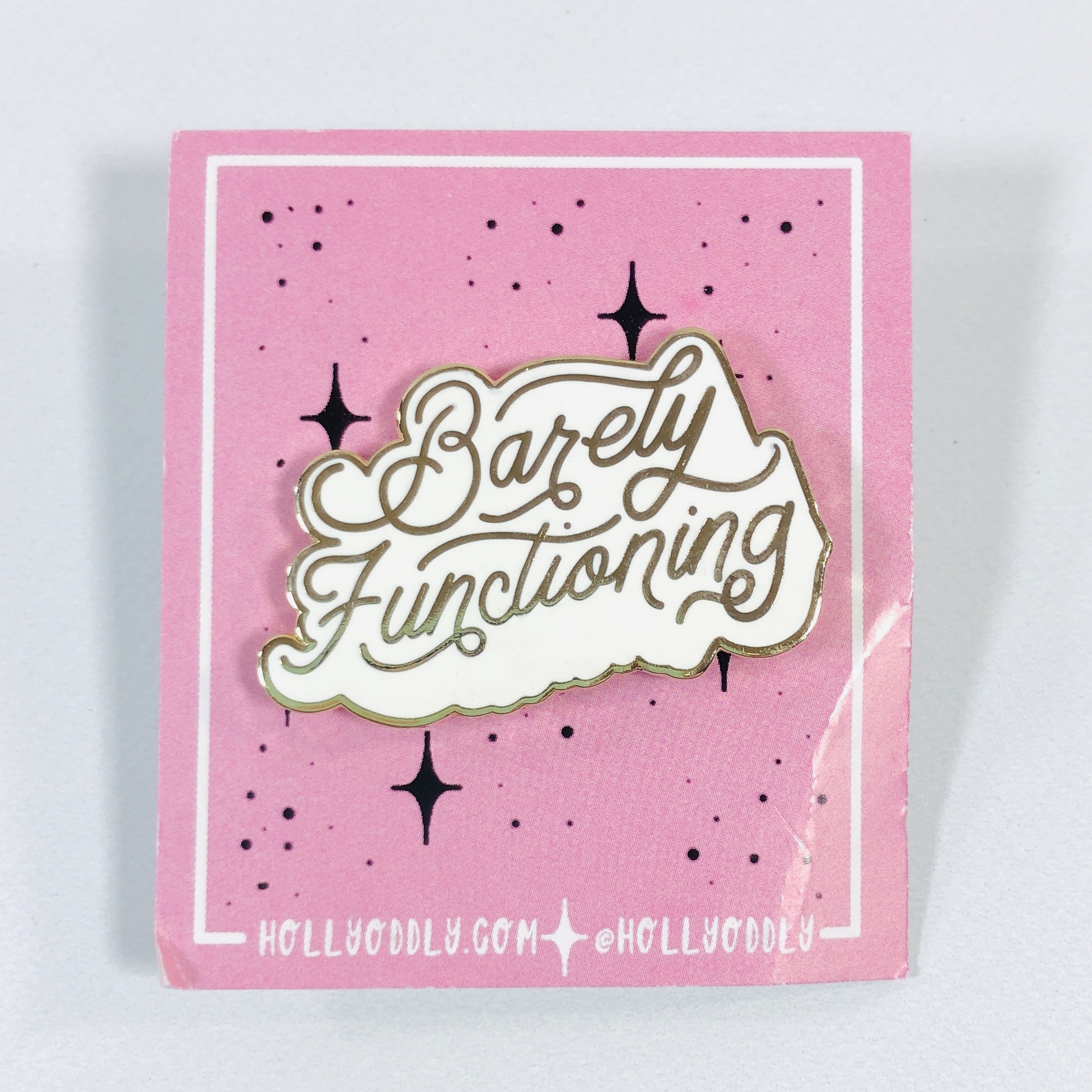 Holly Oddly Barely Functioning Enamel Pin ($10) Considering I'm now a stay at home mom to a high school senior since I've lost my day job thanks to Covid, you would think my house would be pristine and my ducks in a row, but no, I am sometimes found sobbing on my bed for no reason. I would wear this on my shirt but I barely leave my home and don't actually want anyone to get close enough to read it, ha! It's actually my new favorite pin. It's about 1.25″ wide and is made of white enamel with gold lettering and edging. Perfect for me, both pre and post pandemic.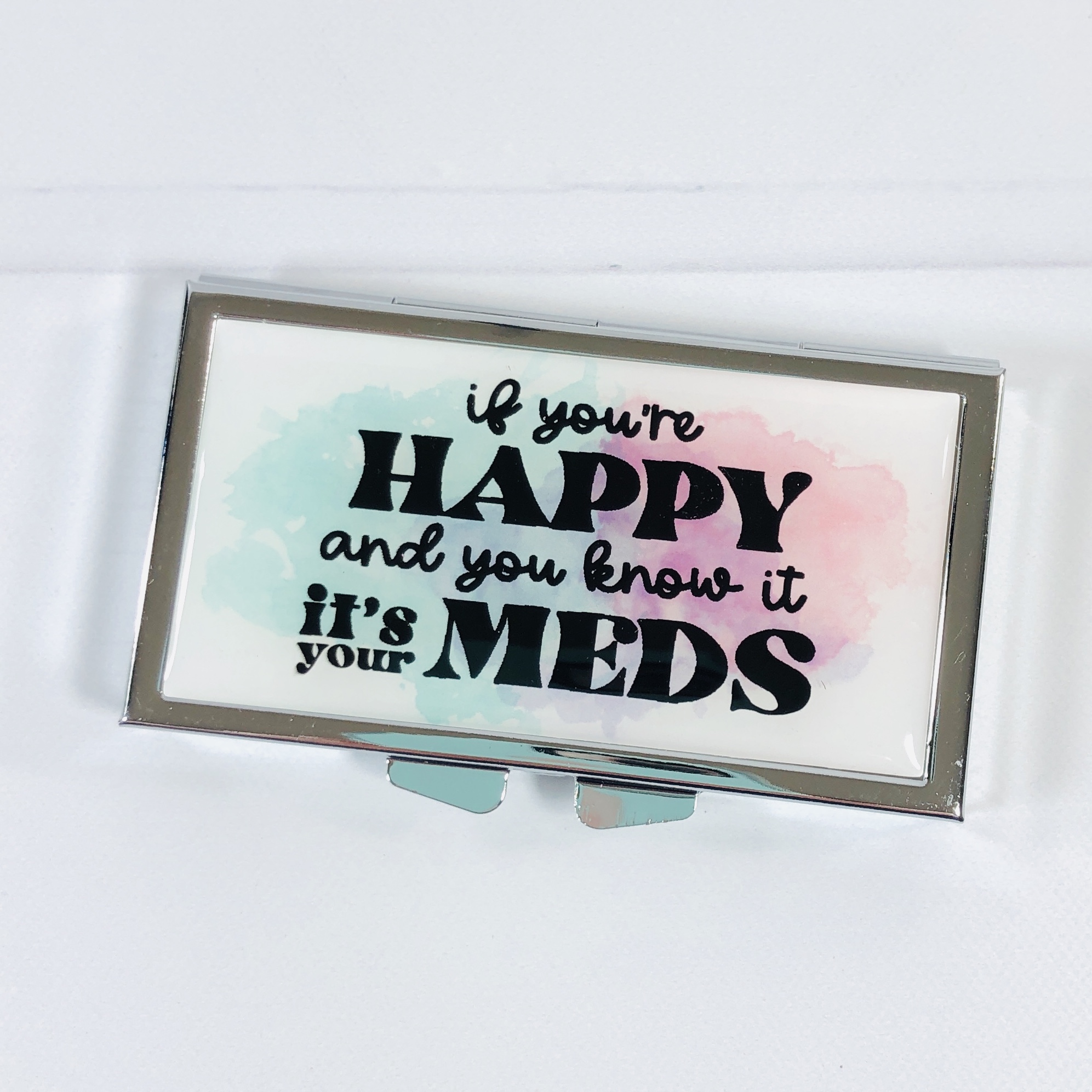 S&S It's Your Meds Pill Case ($10 listed value, find similar items here for $20) I love this, it's so pretty and yet sassy all the same.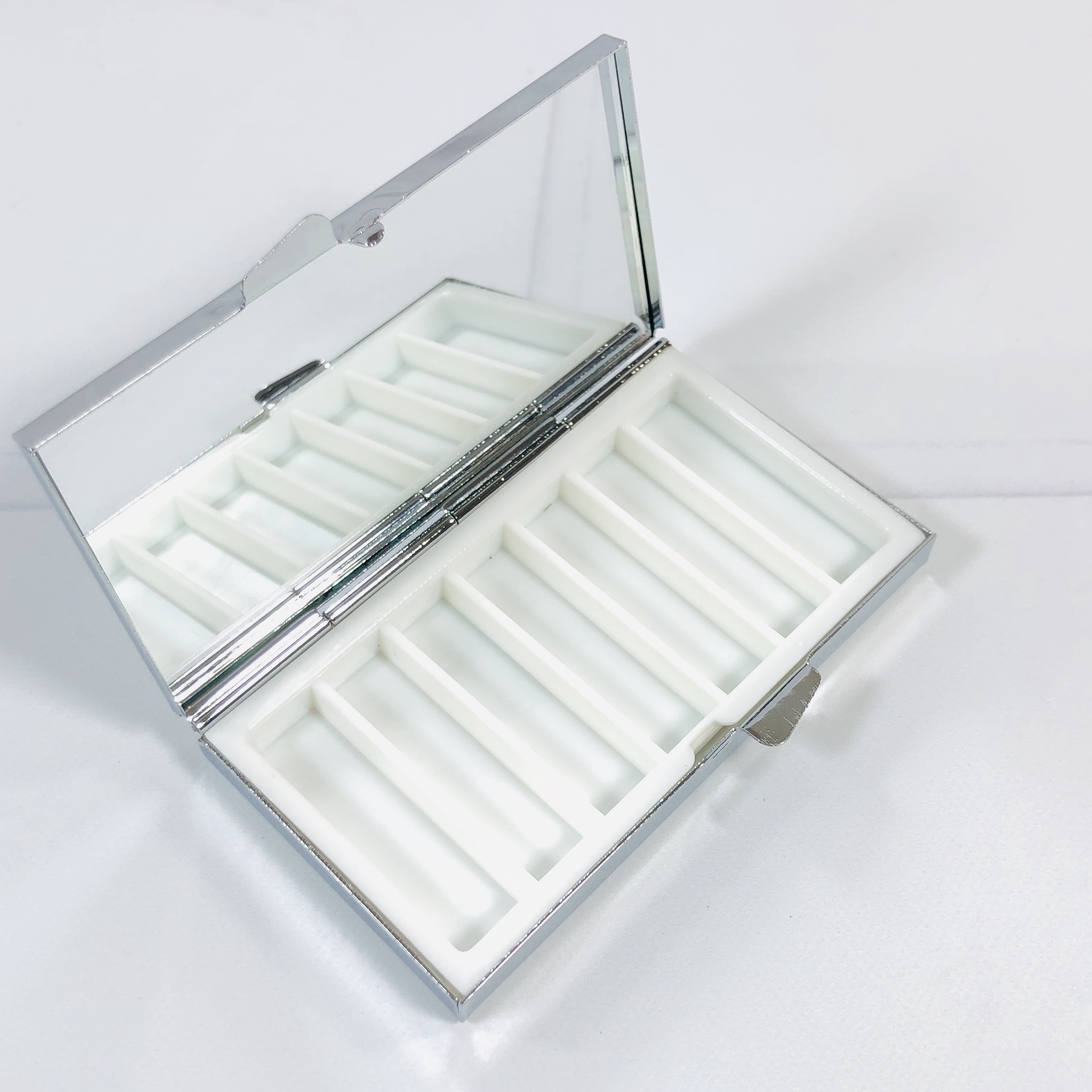 The inside of this silver-toned metal box with epoxy lid has 7 sections for pills. Your mileage may vary depending on how big your pills are. Measures 3.25″ x 2″.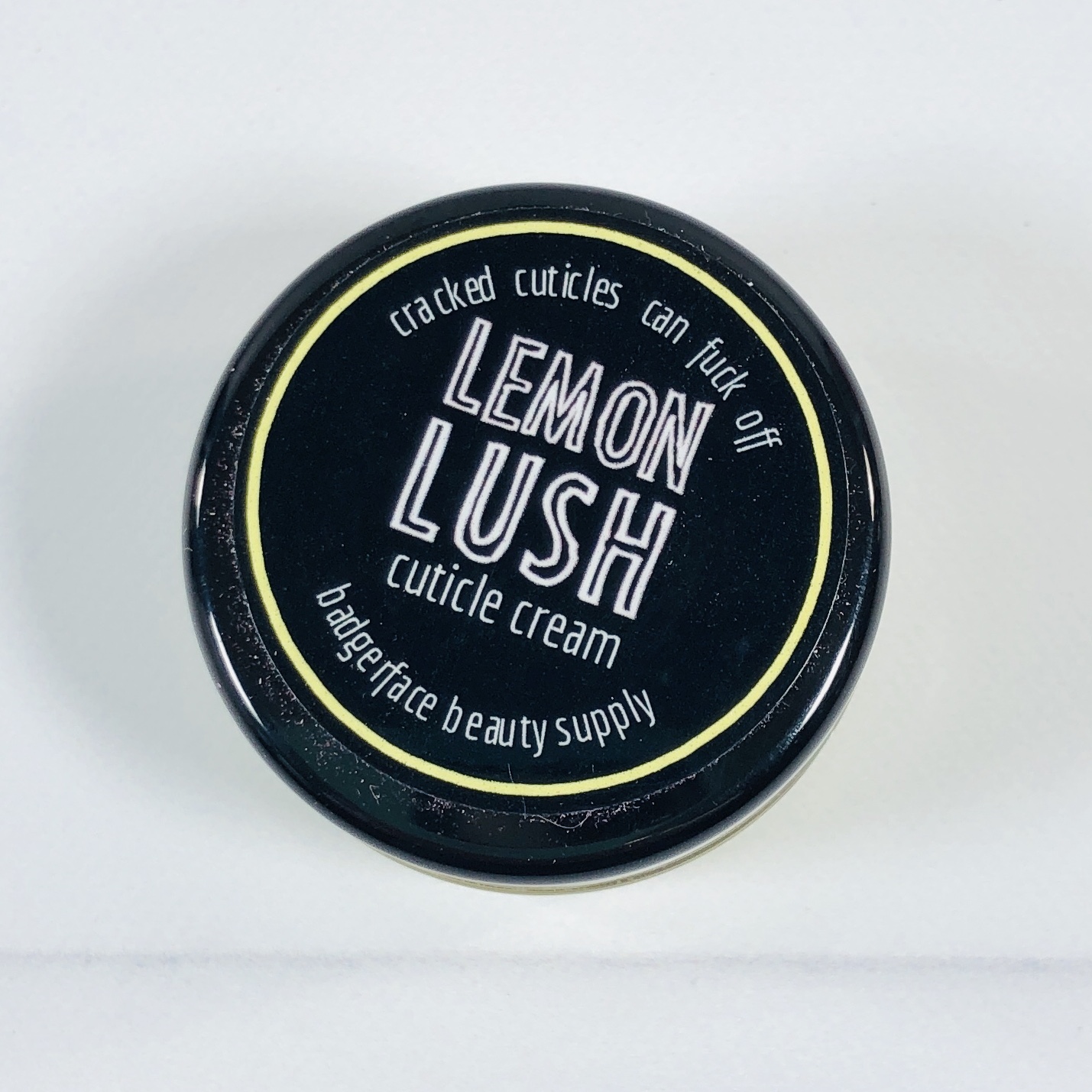 Badger Face Beauty Supply Lemon Lush Cuticle Balm ($4.29) I had fun reading all of the colorful descriptions on this brand's website. I hope you know that "colorful" is code word for "naughty language" so be warned, or have a laugh, your choice!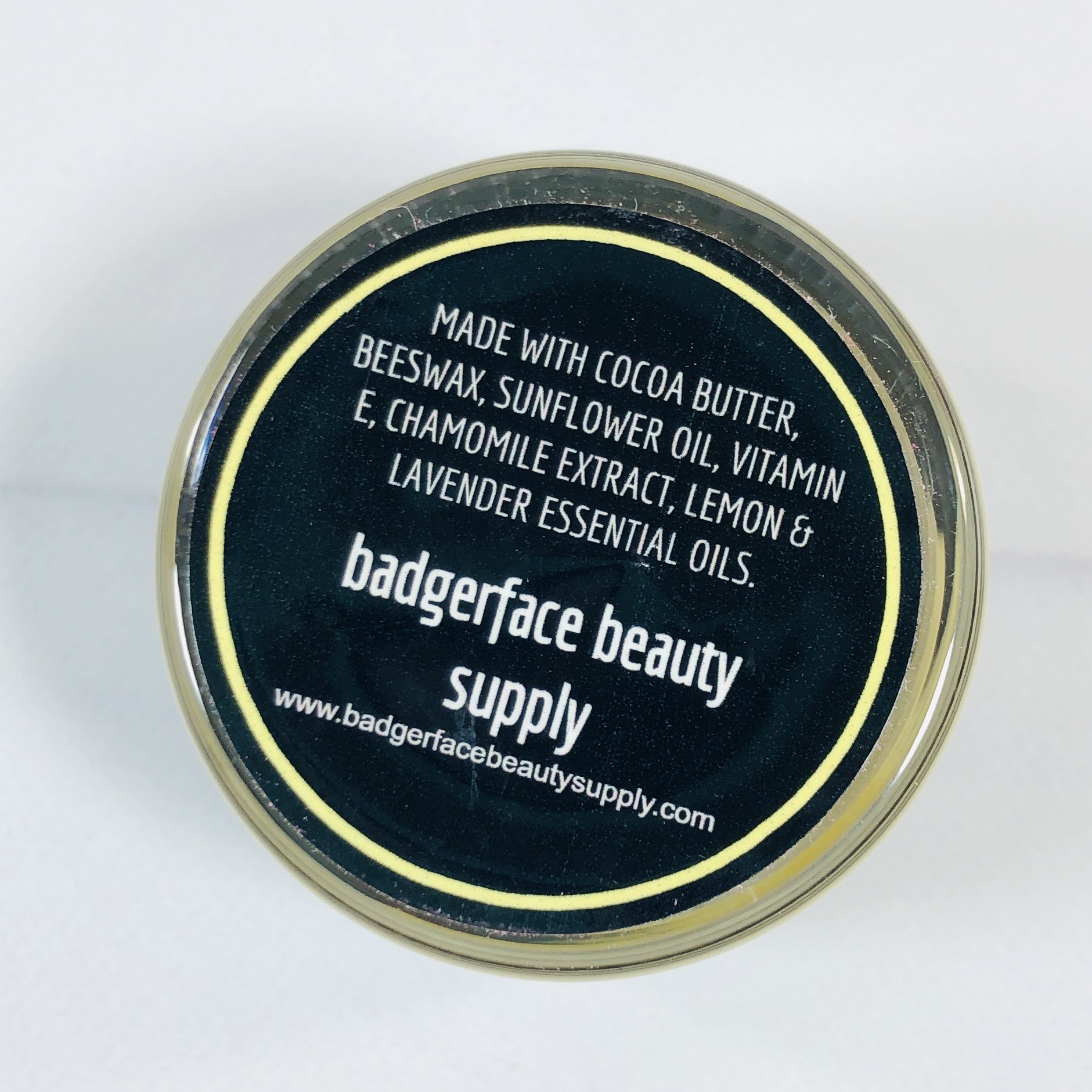 I love it when I can pronounce every ingredient and nothing looks like it came from a chemist's lab.
The smell is of course lovely and full of lemony goodness and my cuticles should be looking good in no time, or at least smell good getting there.
S&S You're Too Close Necklace ($30 listed value) I love a long necklace and this simple design is on a long chain and has the perfect message in the time of Covid.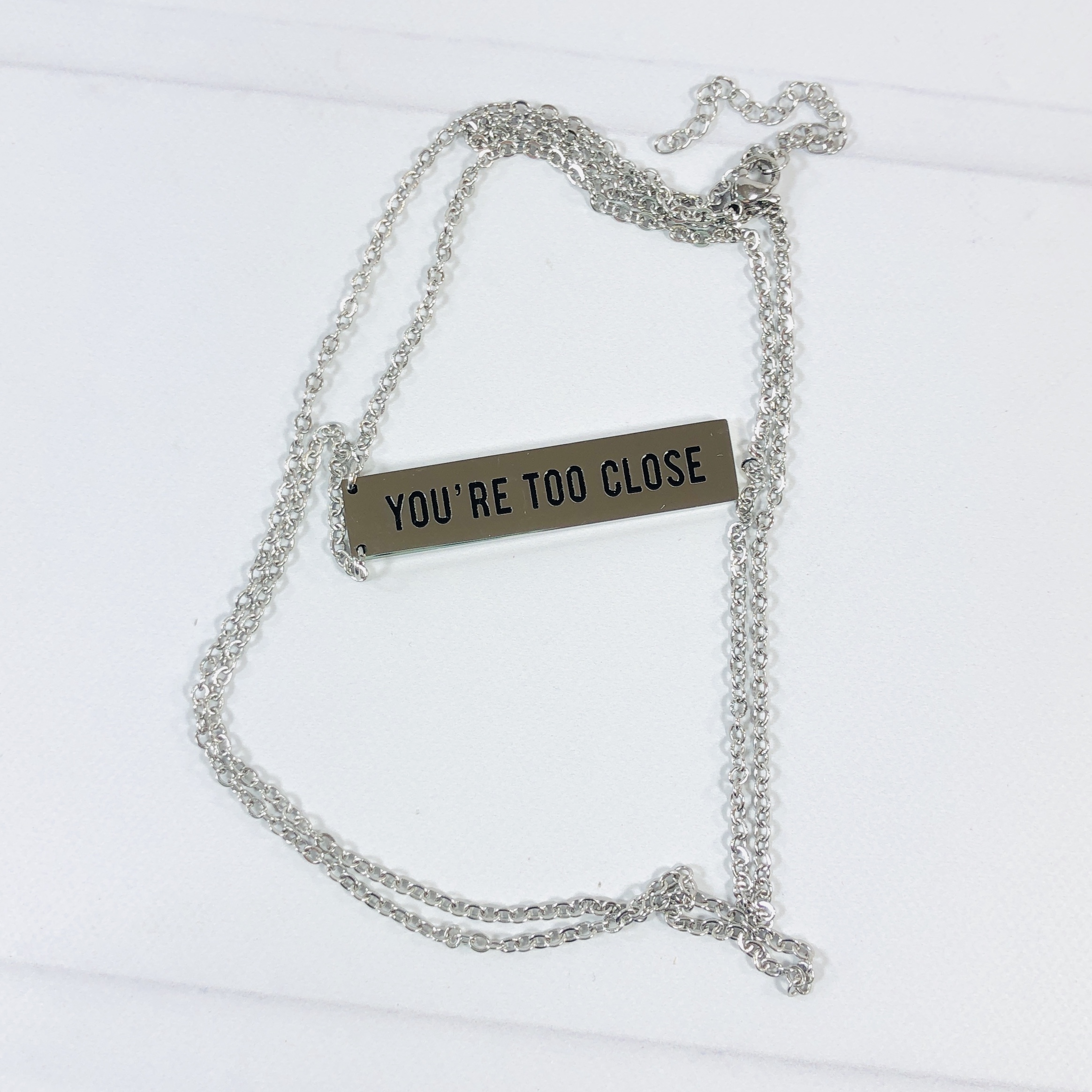 The stainless steel bar is 1.75″ long and the chain is 28″ long plus it has a 2″ extender.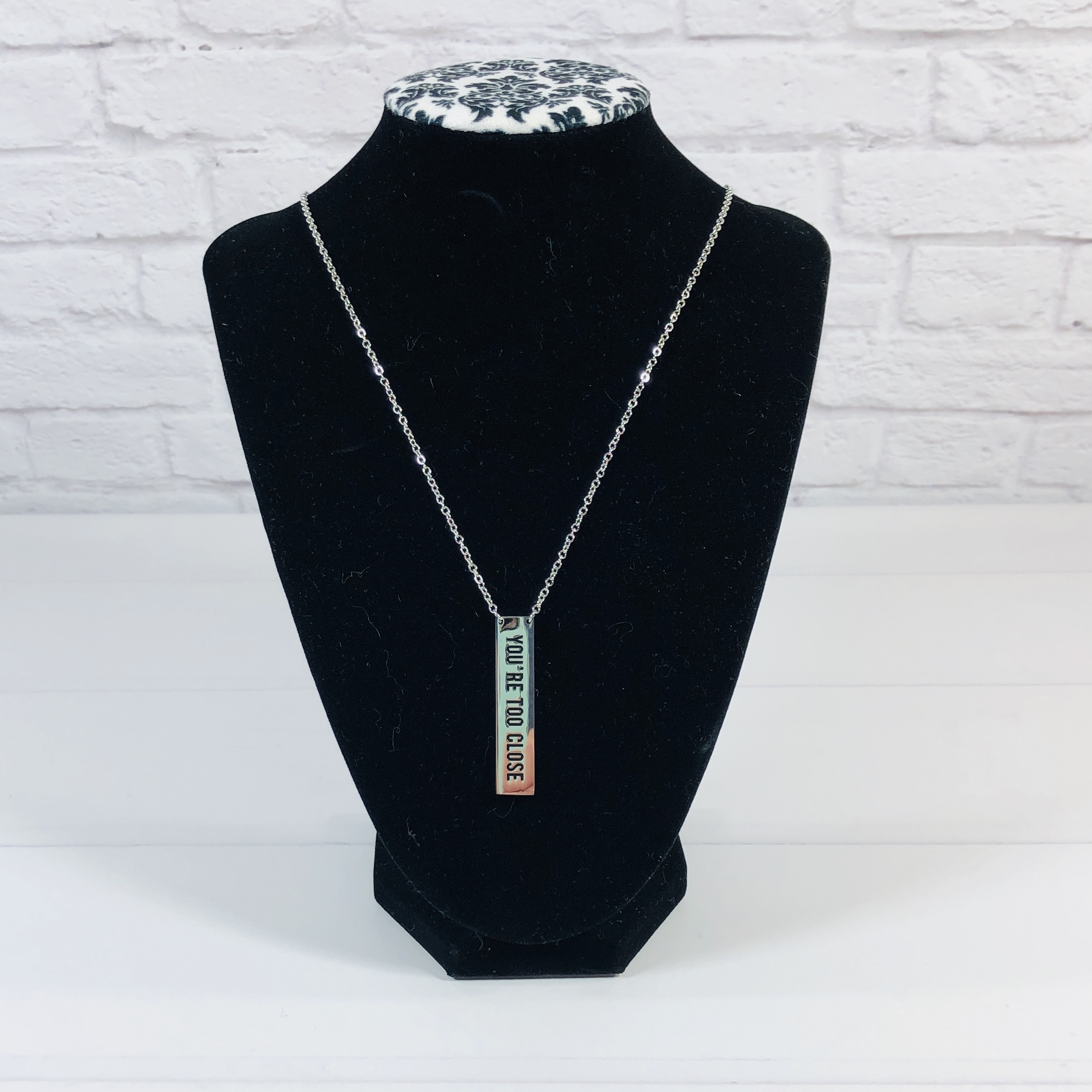 I can slip it on over my head without unclasping and that my friends is a win for me.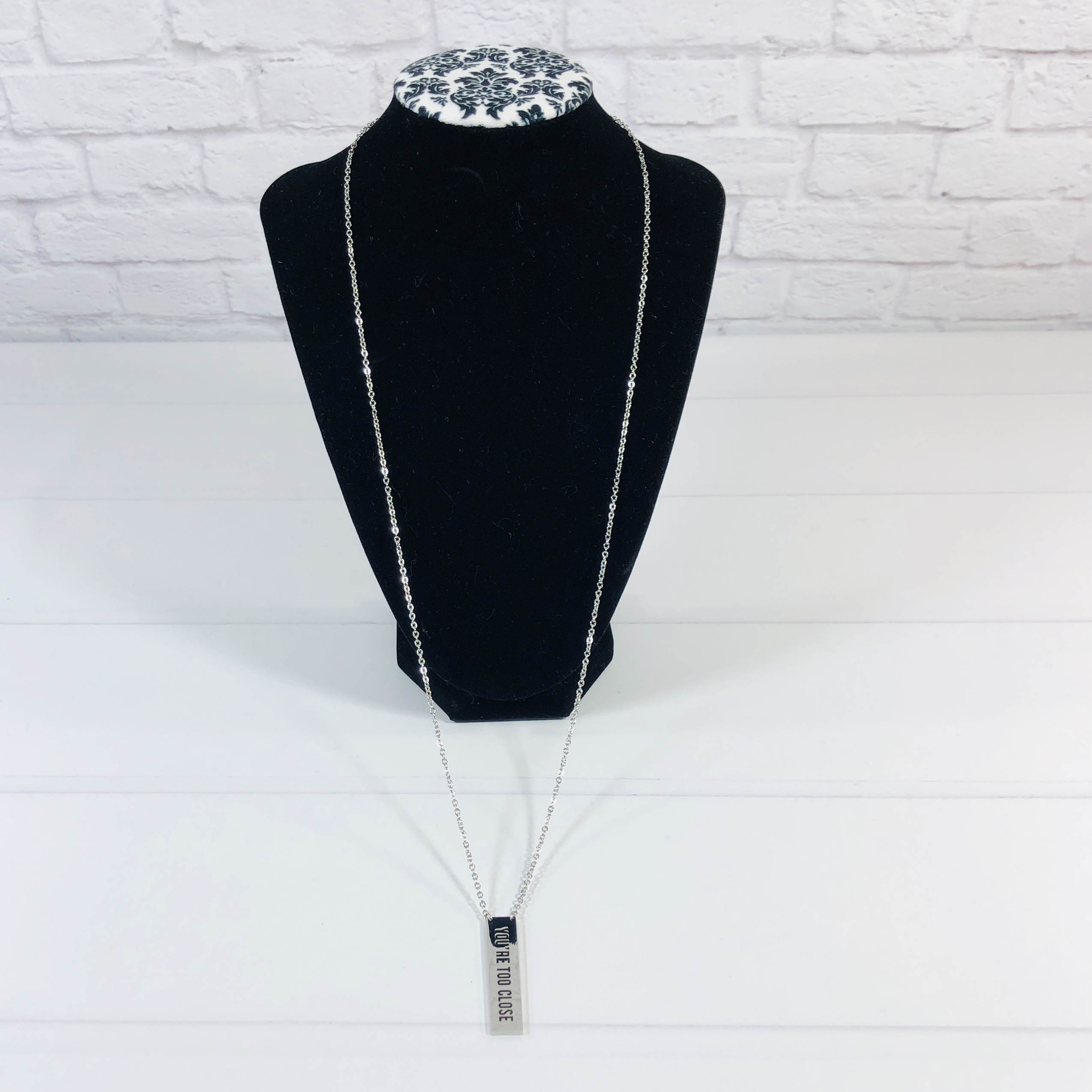 Its sits just right on me.
Gift Republic Unknown Injury Bandages (£4.99, about $6.67 USD) I get bruises and scrapes all the time and have no idea how they got there. This is a fun way to cover them up. Or maybe just wear them for fun if you have no boo boos.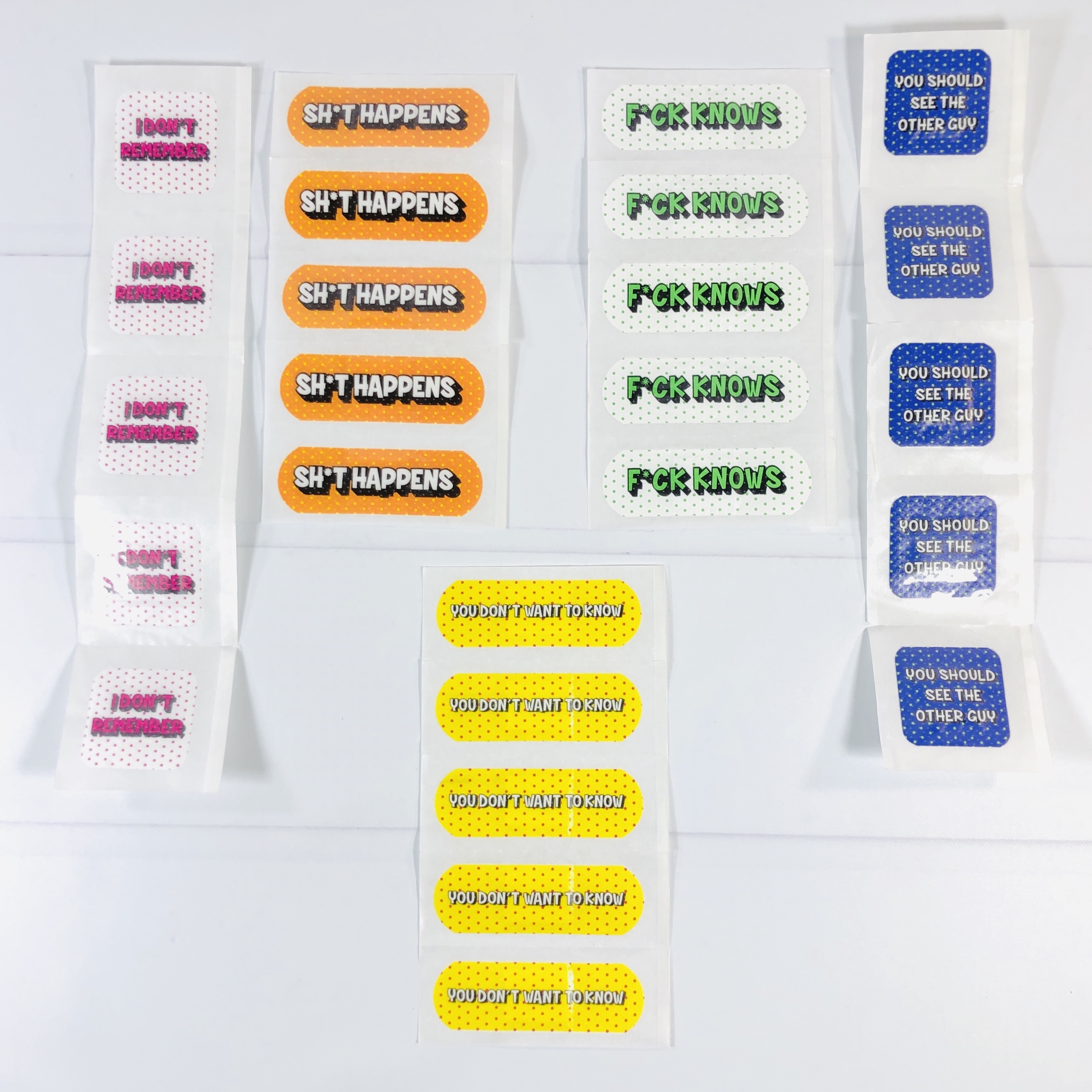 They come in a variety of sizes for different uses, just like the boring and not really skin colored bandages from the store.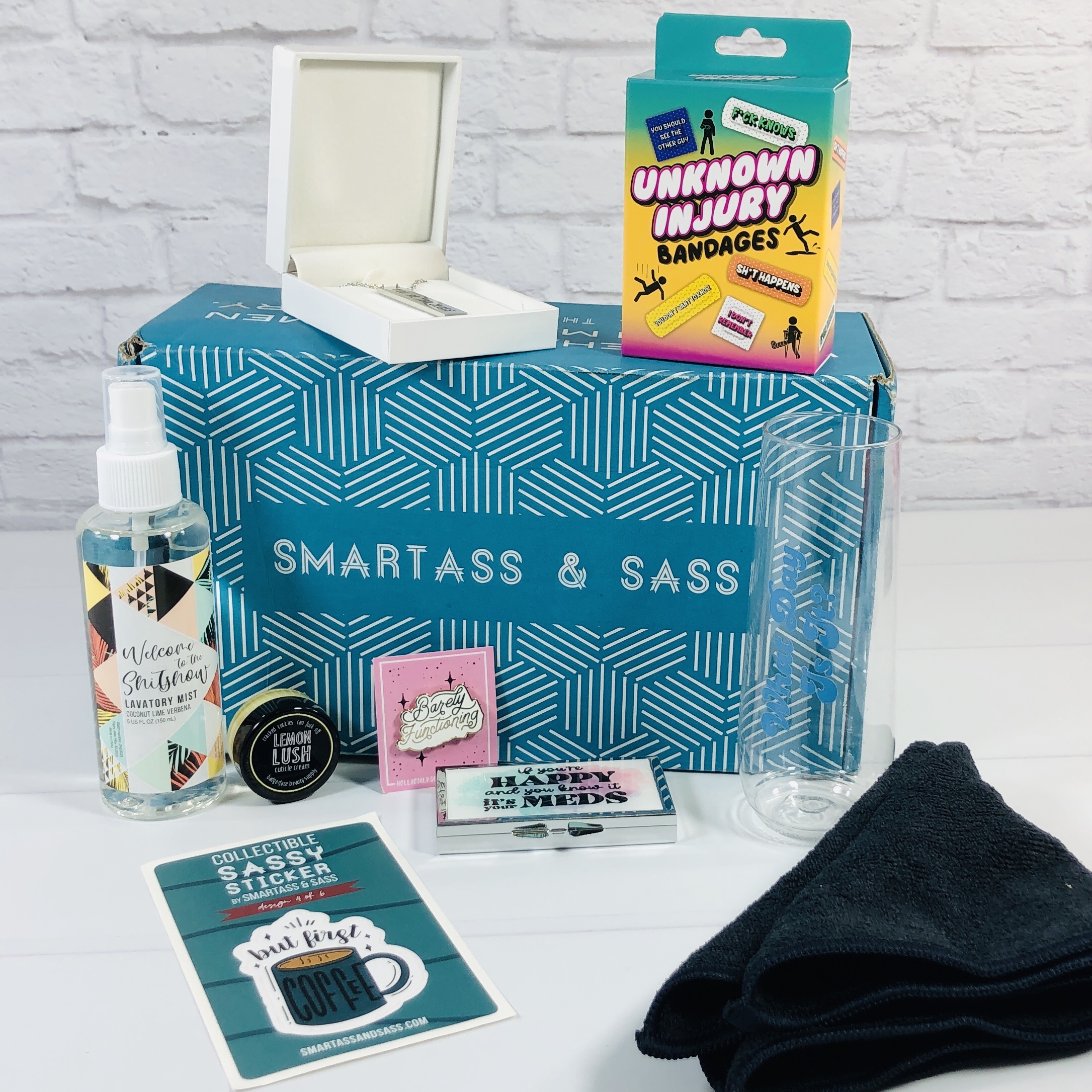 This was my very first box from Smartass & Sass and I was genuinely happy with everything in the box! I thought this would be a good box to share with my daughter, although she doesn't get the cussy stuff. On second thought I'm going to probably keep all of it for myself because it makes me laugh and I really liked it all! I thought the assortment was awesome because it included beauty, home goods, a pin, a necklace, a pillbox, and a room spray, plus more! So fun!
What do you think of the Smartass & Sass Box?