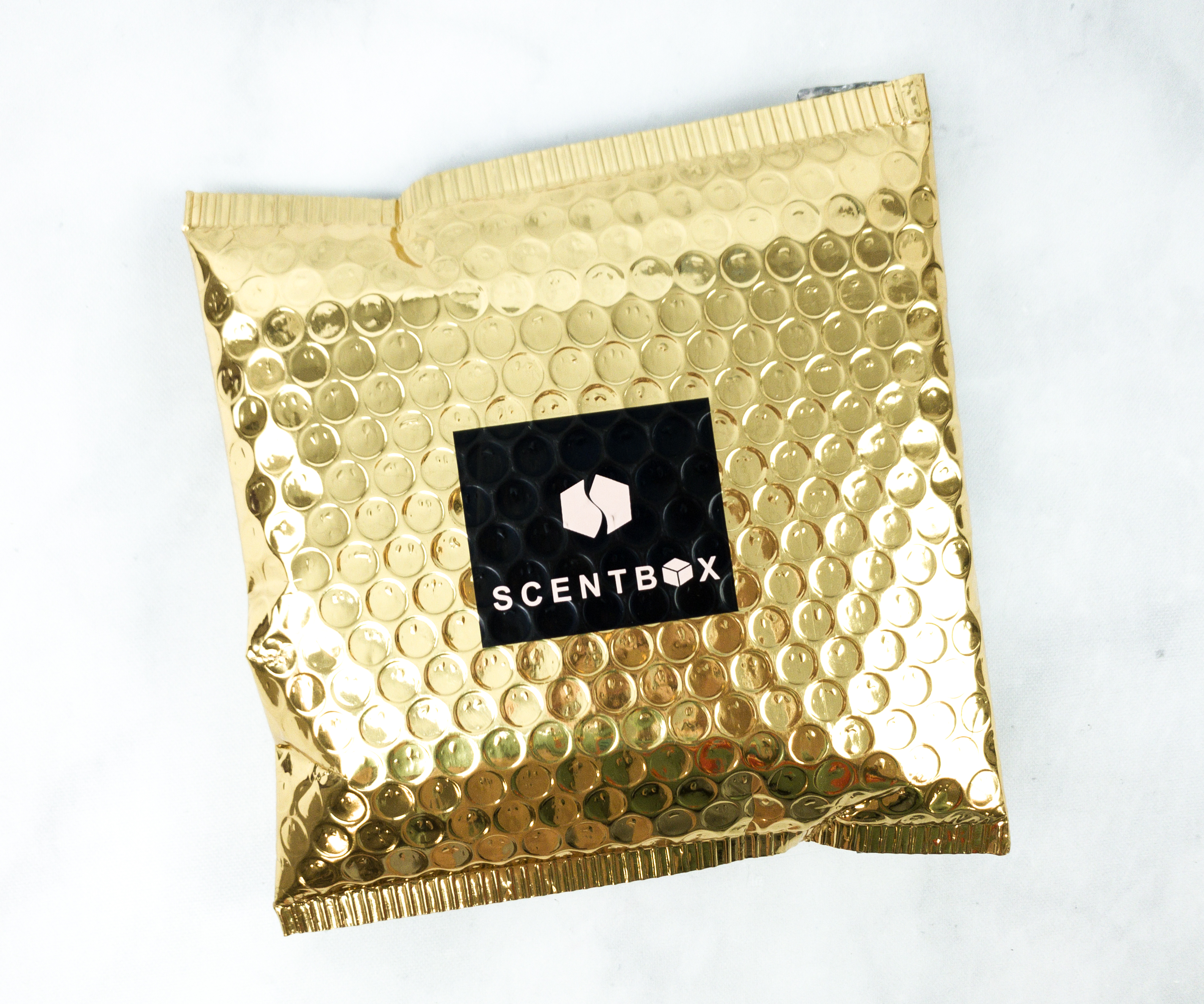 Scent Box is a monthly fragrance subscription service for men and women. They send a .27 ounce/8 ml bottle of your choice from over 850 scents, including 275 premium choices. They offer both a Standard ($14.95 a month) or Premium ($19.95 a month for a premium fragrance) option and you can fill up your queue or be surprised by the scent of the month.
DEAL: Save 50% on your first box! Use coupon code SCENT50.
The items were packed in a gold-colored bubble mailer to keep them safe and protected.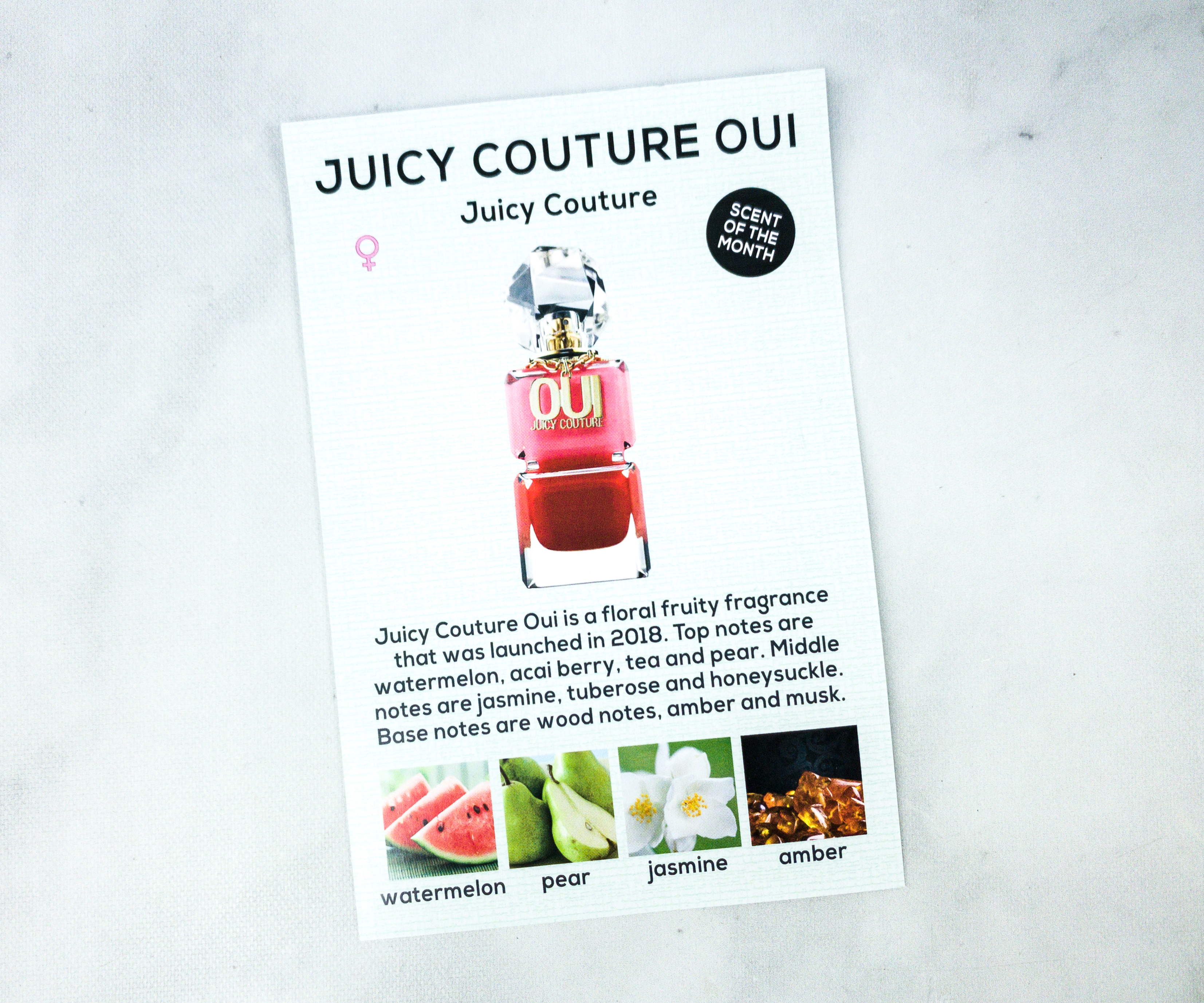 Included in the pack is an information card. One side features the scent of the month for women which is Juicy Couture OUI together with its main fragrance notes.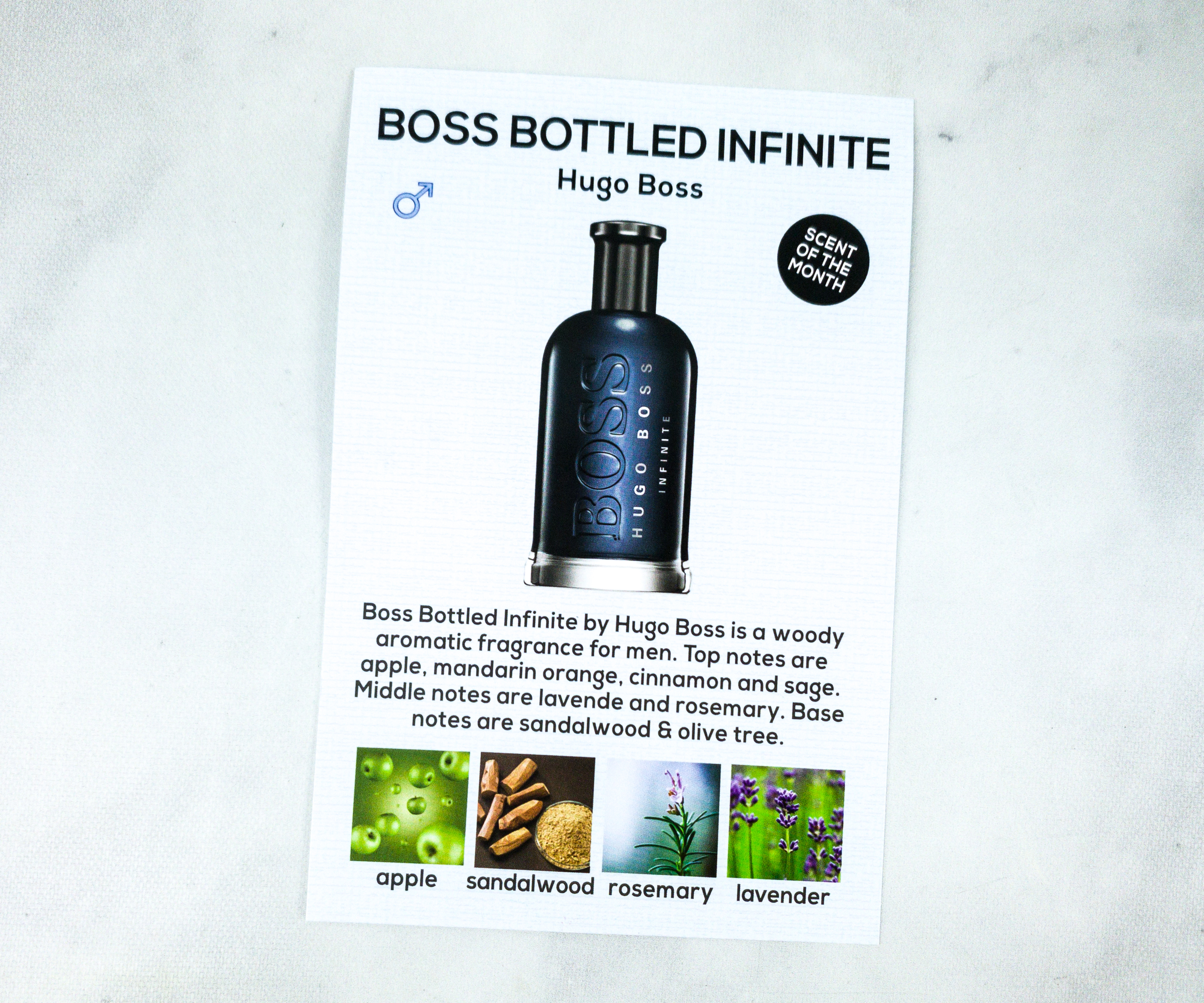 At the back of the card, there's the featured cologne for men, Boss Bottle Infinite by Hugo Boss, along with its scent notes.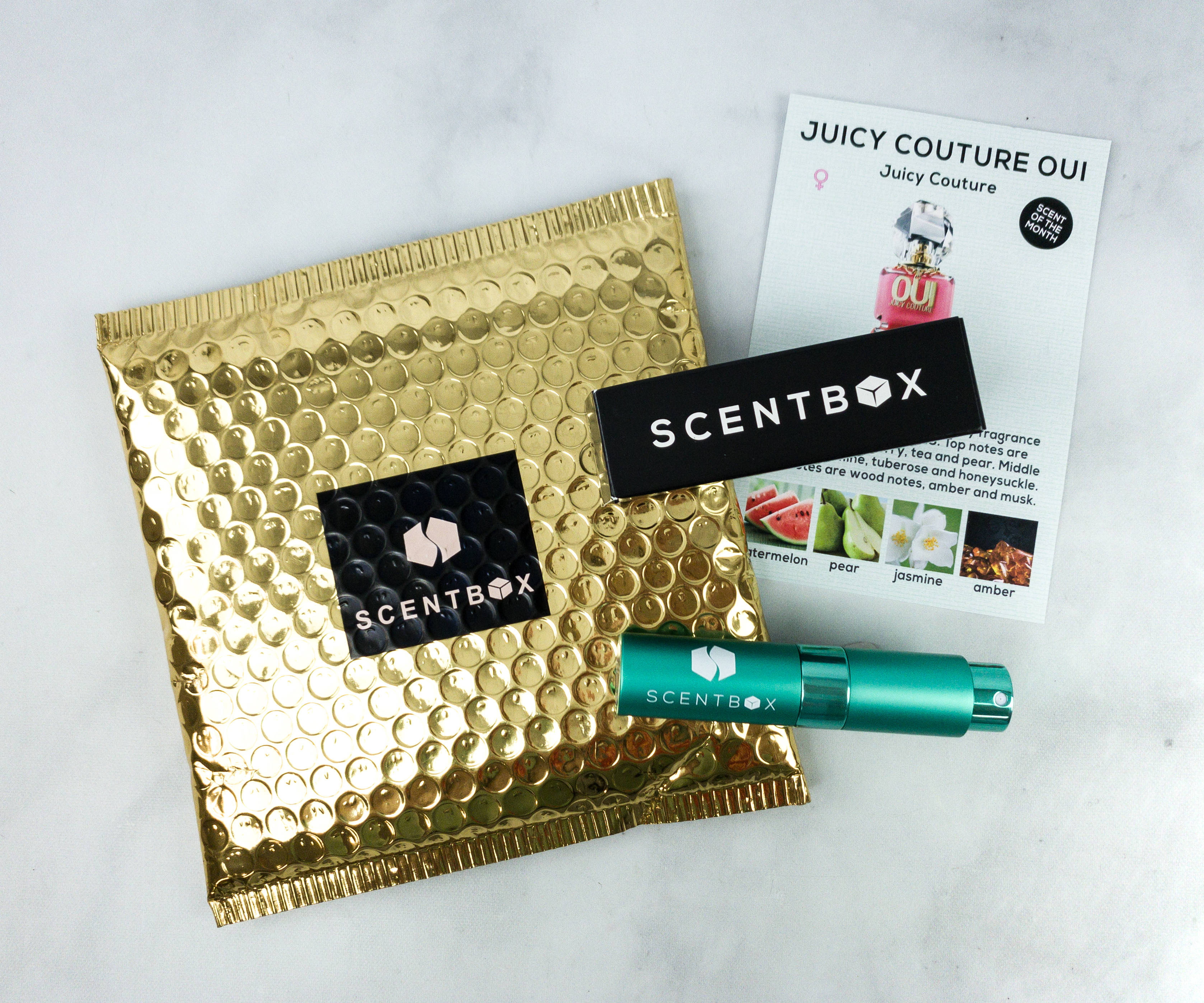 Everything in my pack!
As always, the perfume comes in a black box with the Scent Box logo printed on it.
ScentBox.com is a wholly independent and separate entity from the manufacturer or brand owners of this designer fragrance. The contents of this fragrance are genuine product independently rebottled and repackaged by ScentBox.com, Beverly Hills, CA 90212. Scent Box is not associated in any way with the brand, designer or designer's manufacturer of this fragrance, and we have no contract or agreement authorizing us to rebottle or repackage the fragrance.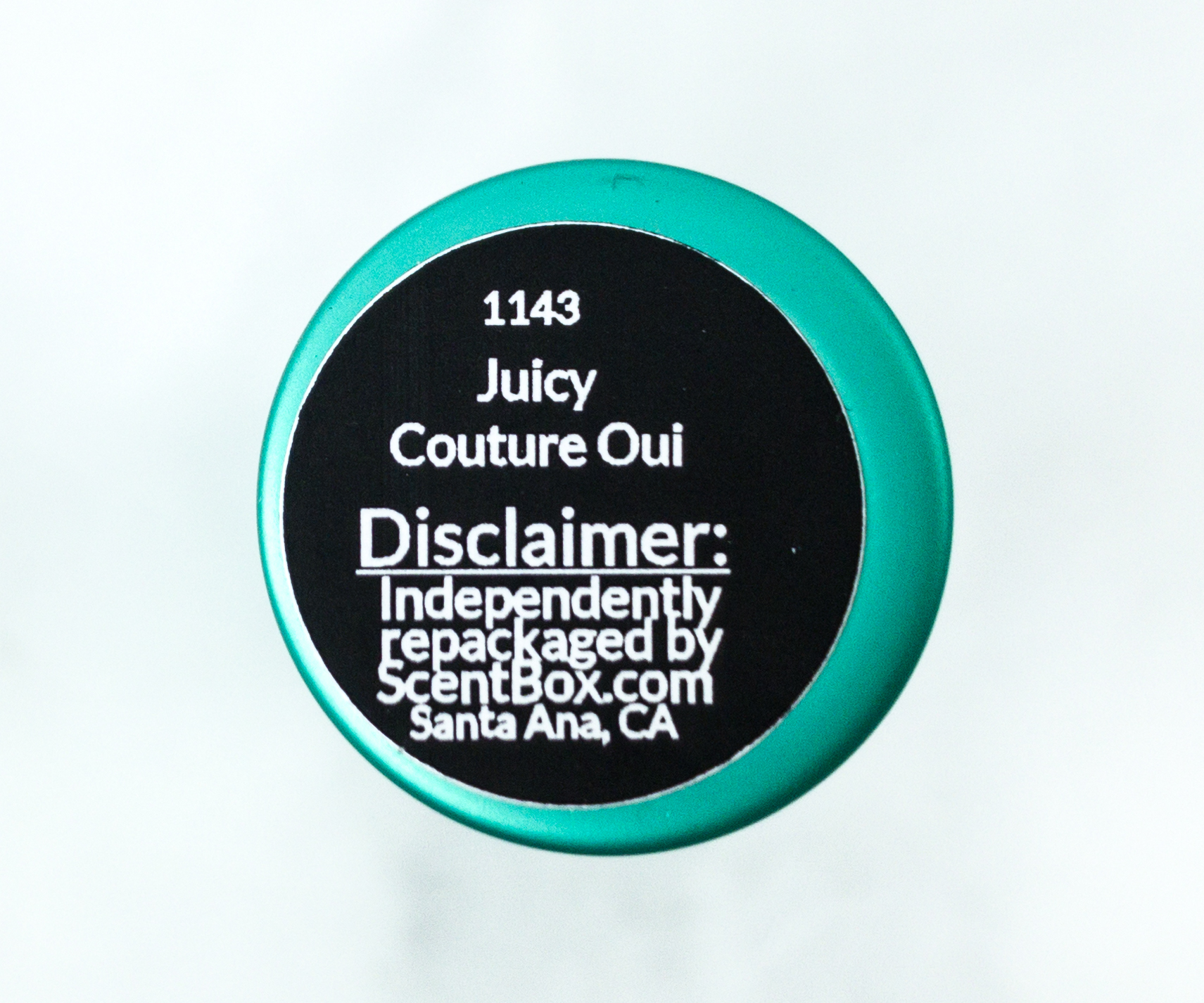 Listed on the bottom part of the case is the name of the fragrance and the disclaimer for the repackaging.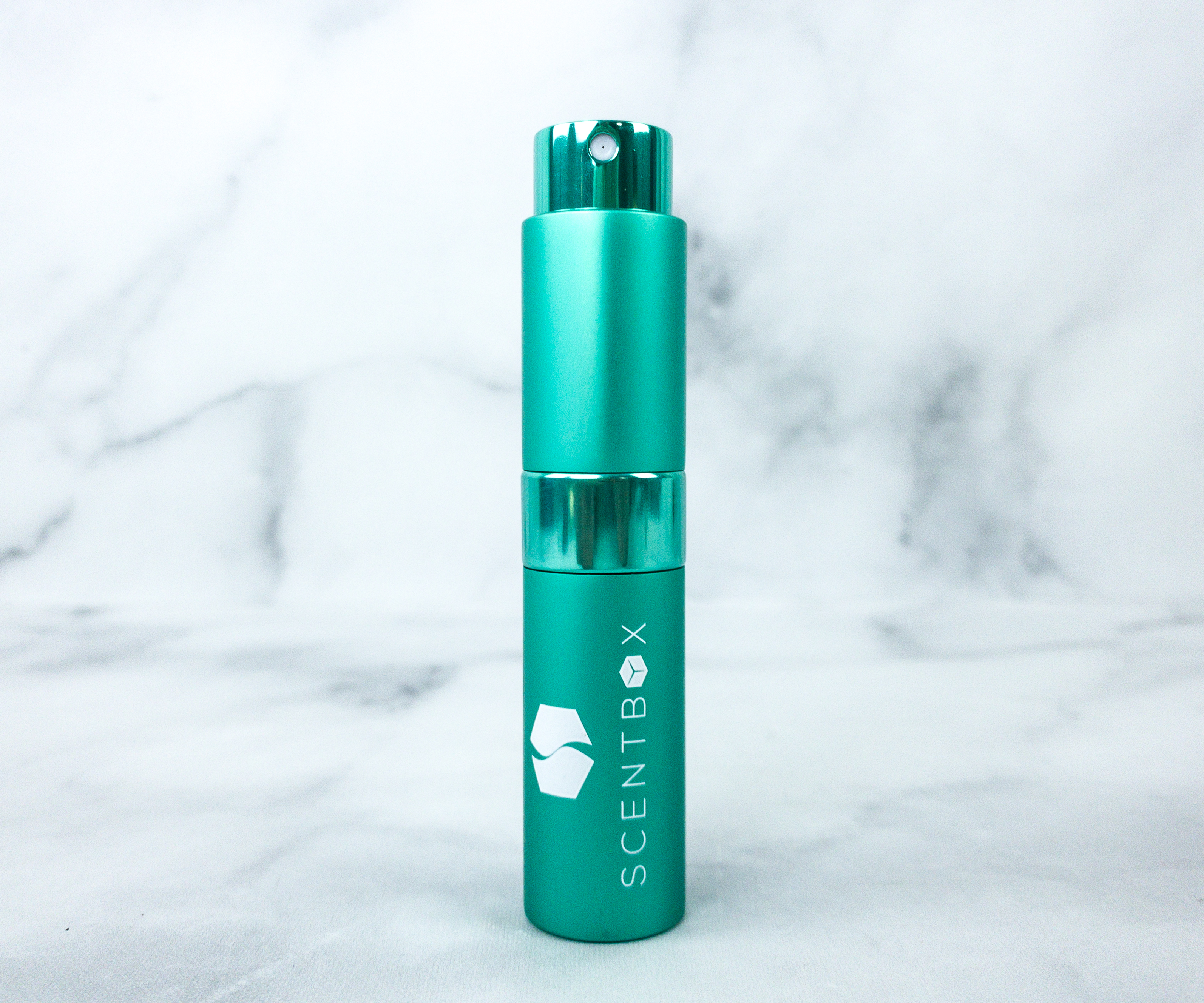 The container itself is a sleek reusable metal tube that clearly protects the vial to prevent possible breakage and accidental bag leakage. It's convenient and handy! Also, I like its metallic green color this month!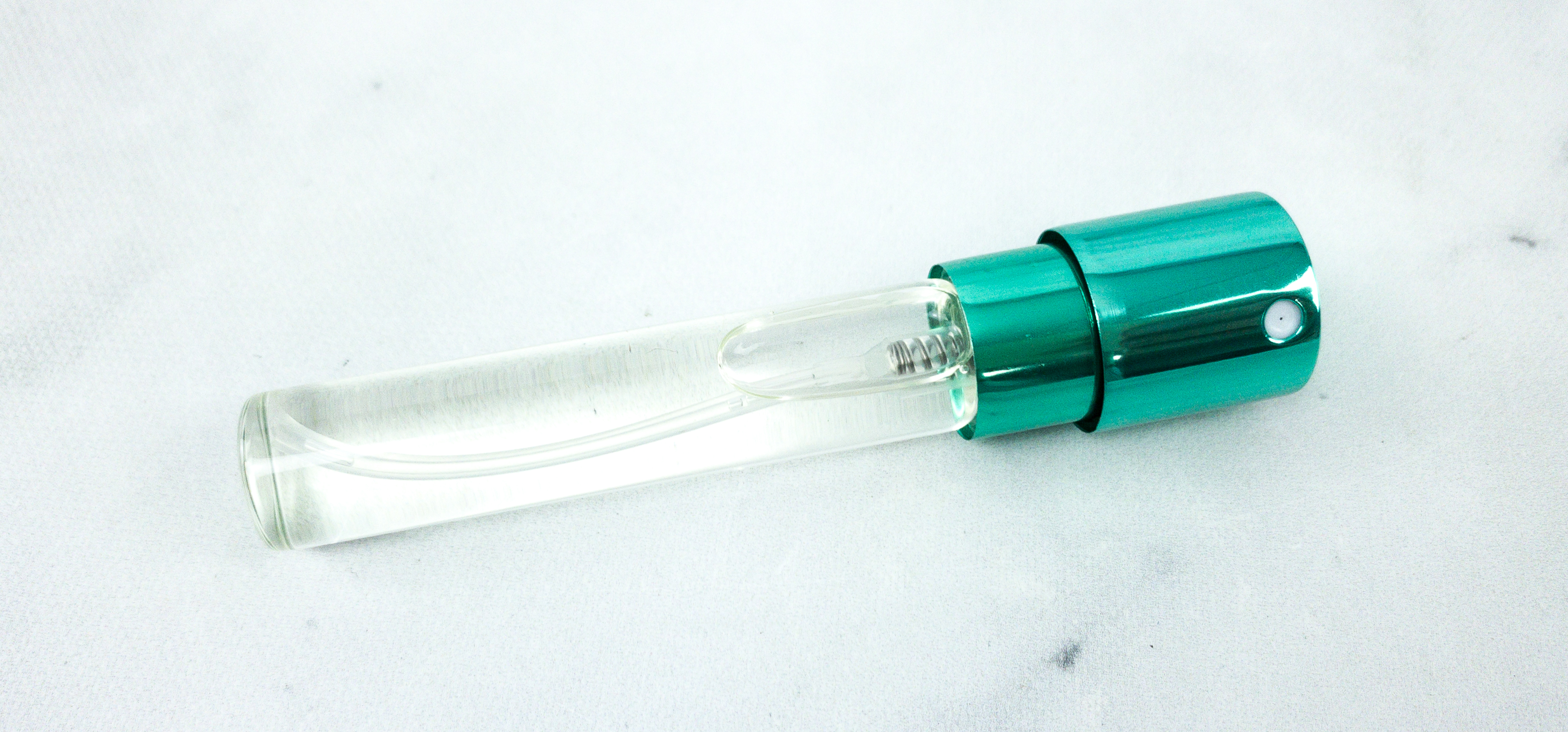 Juicy Couture OUI by Juicy Couture – This month's perfume was first launched in 2018. It's a lovely scent that features a well-balanced blend of floral and fruity notes. It opens with a harmonious blend of watermelon, acai berry, tea, and pear, with middle notes of jasmine, tuberose, and honeysuckle, and a base notes of amber and musk. The scent is so light and refreshing. I also think it's fitting for the summer!
Scent Box has a wide range of premium-quality, branded perfumes and it's really convenient because we get to try them without having to go to stores. I really appreciate the idea that subscribers can choose any of their preferred scent, and at a very reasonable price at that. This subscription is ideal for fragrance enthusiasts or anyone looking for their signature scent!
What do you think of this subscription?