Rocksbox is a designer jewelry rental subscription service. For a flat monthly fee, you'll as many boxes as you can ship with 3 fabulous pieces of jewelry to try out and experiment with, and return when you're done and get your next set (free shipping both ways!). You can also keep the pieces you want to love forever at a discount off retail.
When you sign up you take a quiz to determine your style, your stylist curates your box based on your wishlist and tastes. I try to update my wishlist every month but realistically I only get in there every so often.
DEAL: Get the first month for FREE at Rocksbox when you use the coupon code mommysplurgexoxo.
This subscription box is definitely the best way to try out new jewelry without filling your collection to the brim or spending more than what is necessary.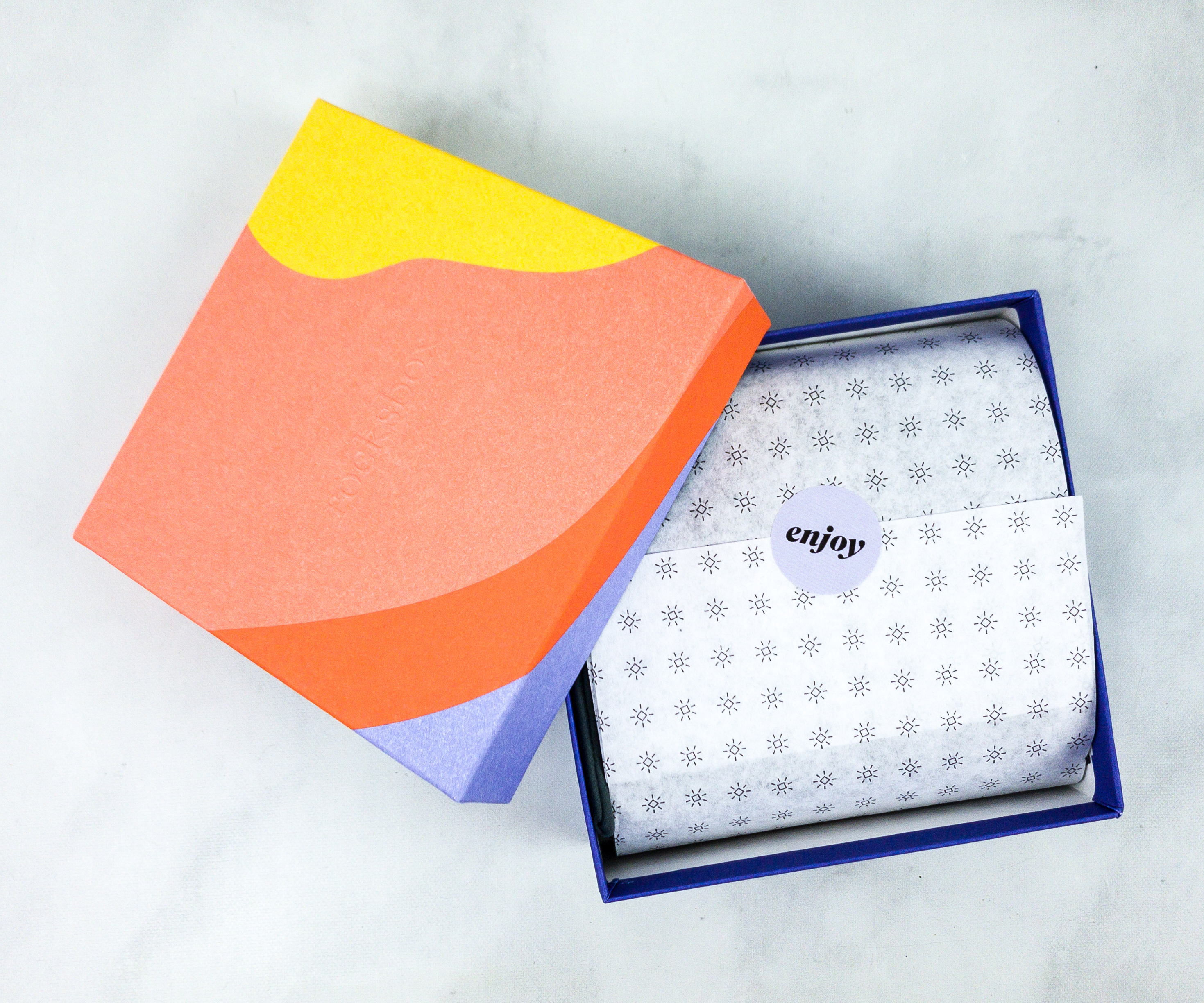 The pieces inside are protected by a beautiful tissue paper, sealed with a sticker that says "enjoy"!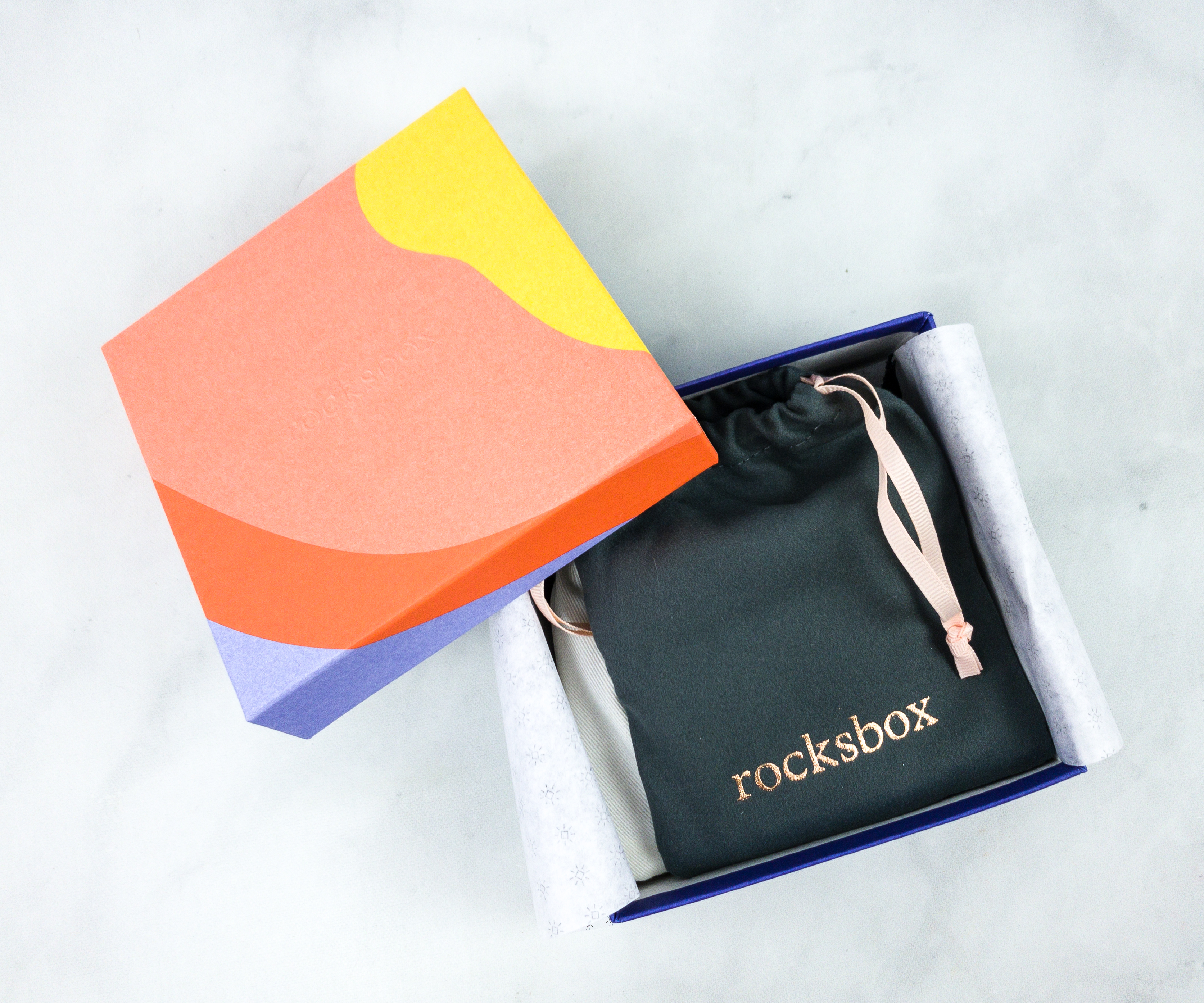 The jewelry comes in a neatly tucked pouch inside the box!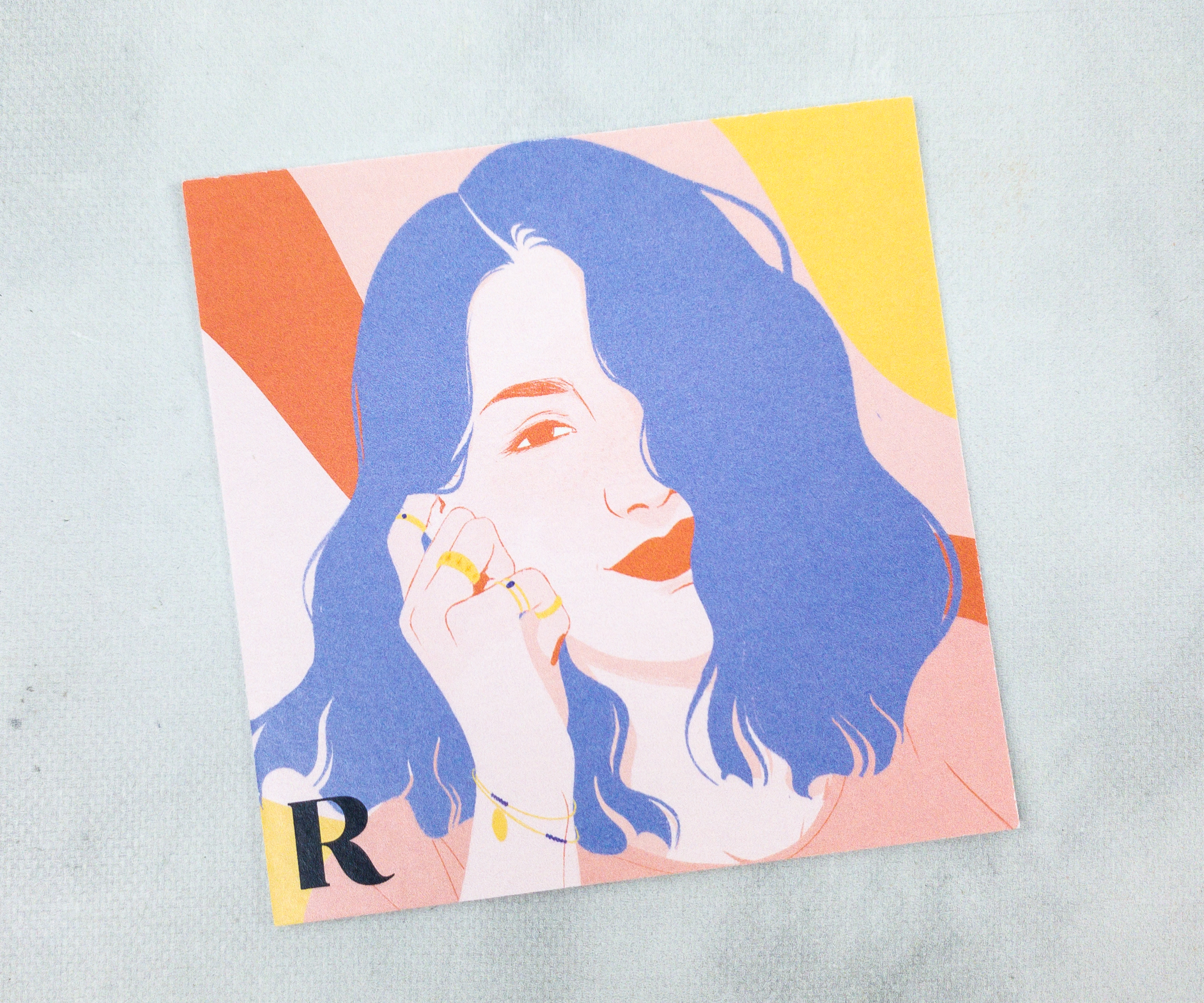 The information card features a cool artwork.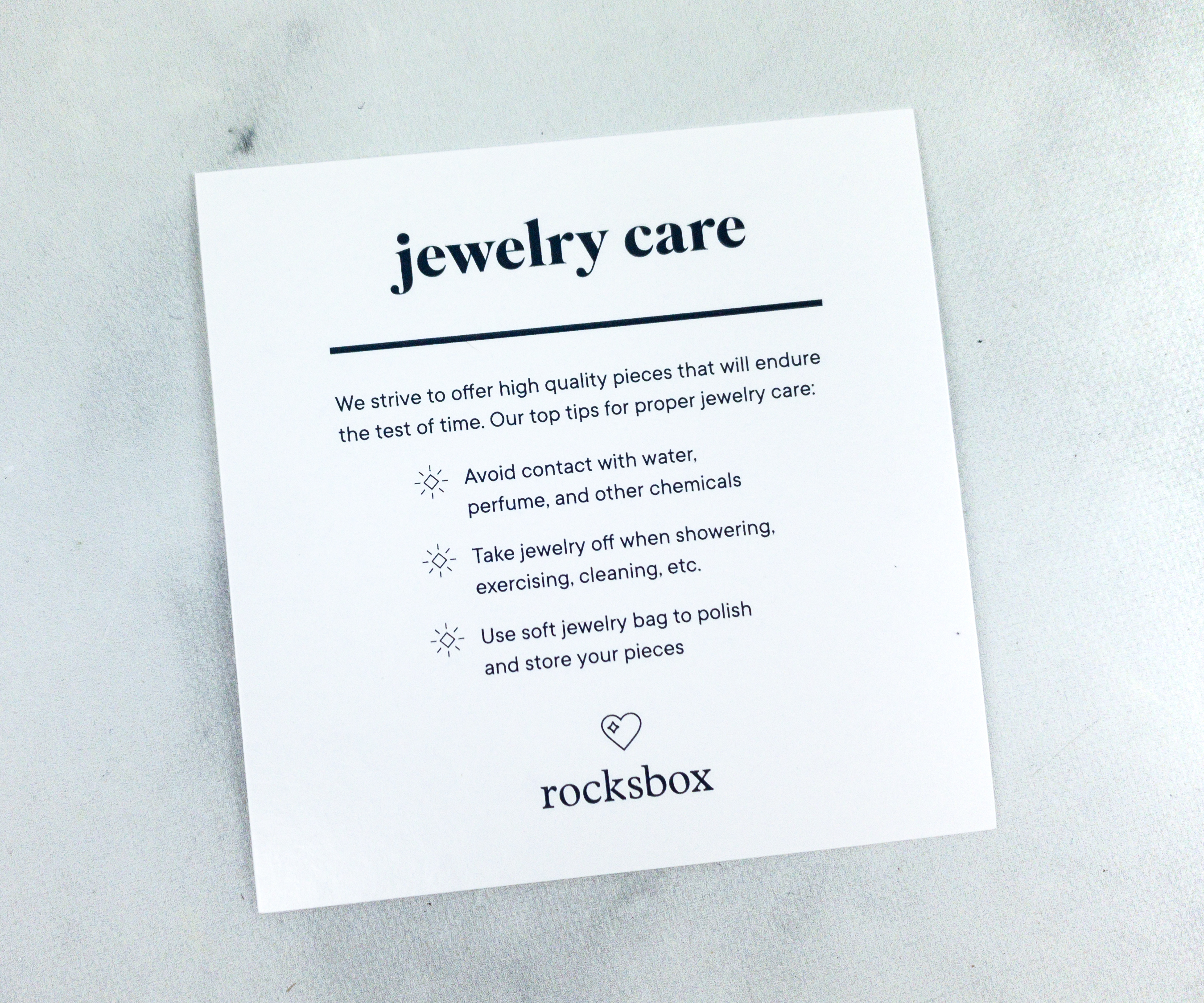 Every box includes a care card. Rocksbox believes that the highest quality of jewelry pieces deserve the best care and they gave us some tips on how to do so.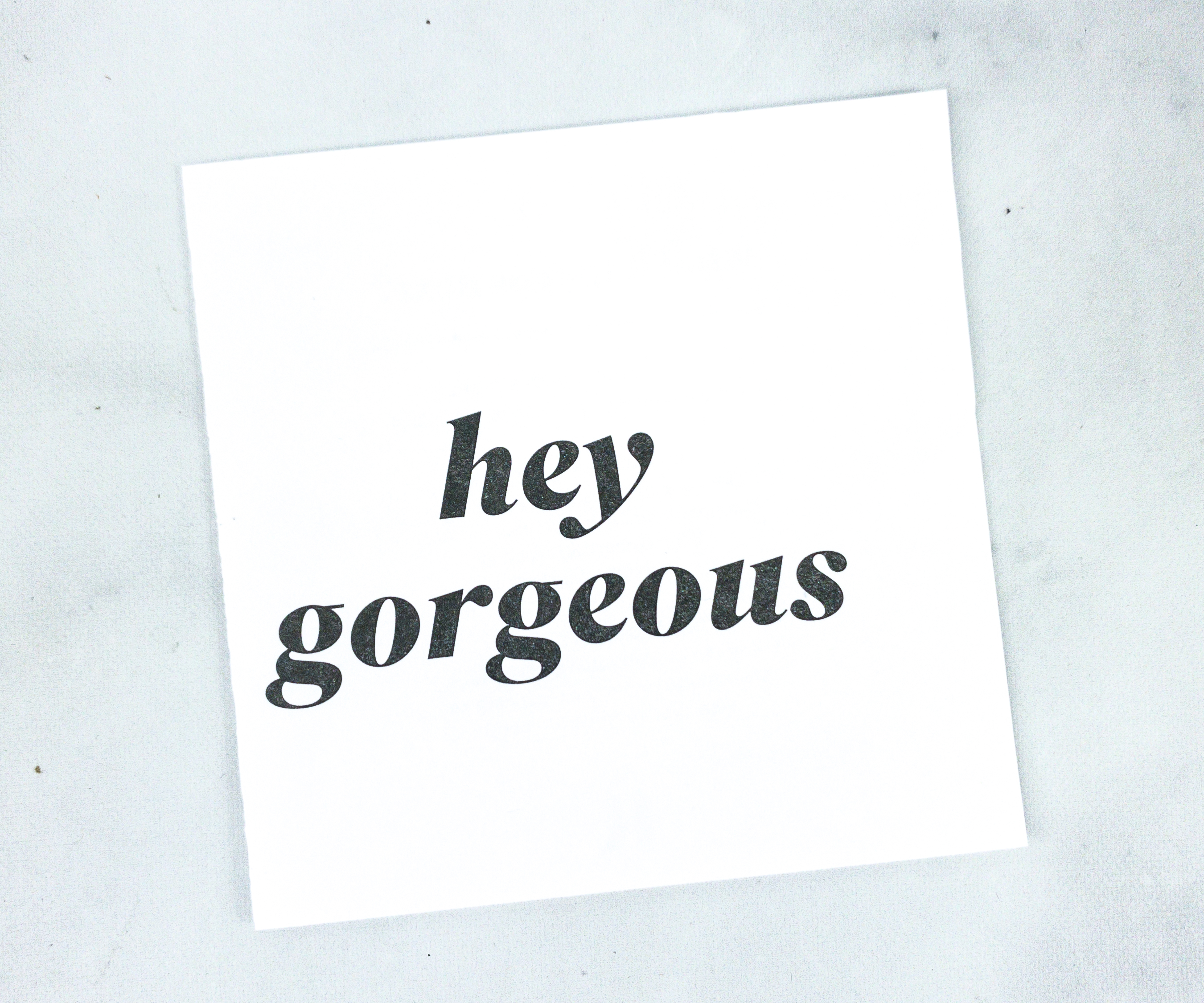 Rocksbox makes sure that their boxes turn around fast, with your subscription box being delivered quickly when you mail it, along with your feedback, so the style curator will know what to send next. You can get a new box every 4 to 5 days depending on when you return them. You can keep the box for a month if you like or return it as soon as you are done, it's your choice.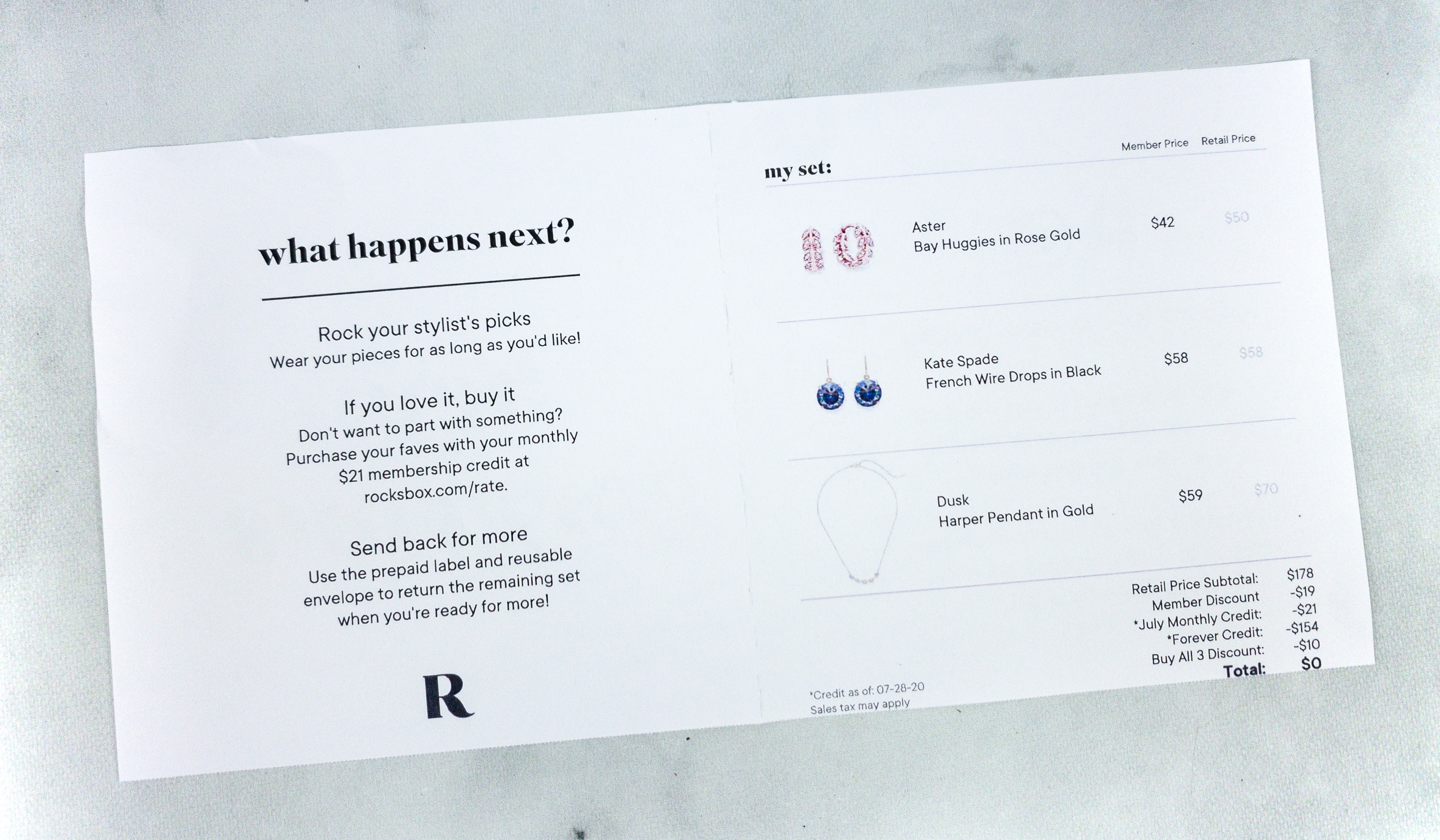 The information card features steps on how to use Rocksbox. There is also an instruction on the card that says we can buy the jewelry if we love it! They also included a return mailer.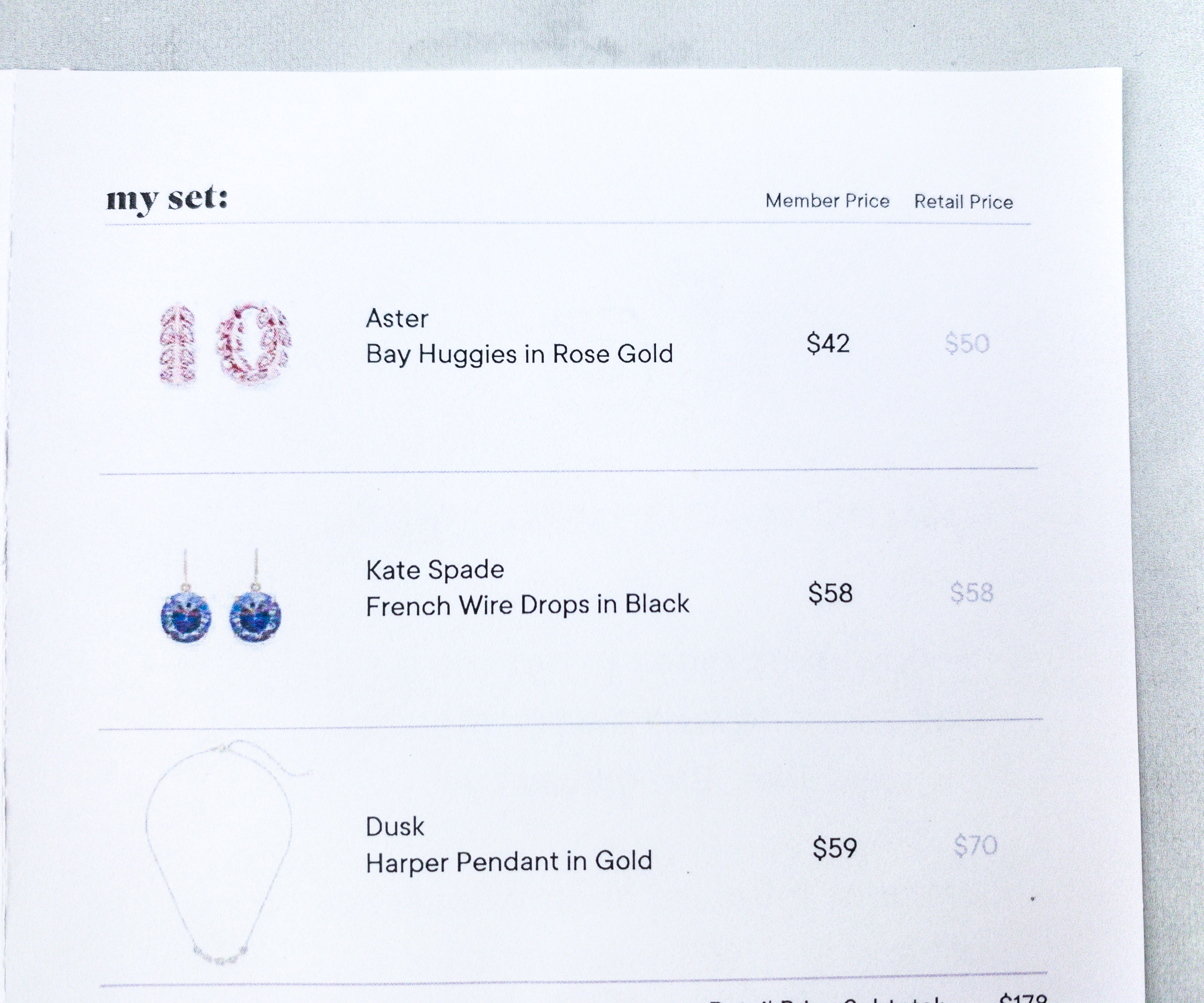 You can wear this month's collection as long as you want and even buy the ones that you wish to keep. You can send the rest back to get more collections when you're ready.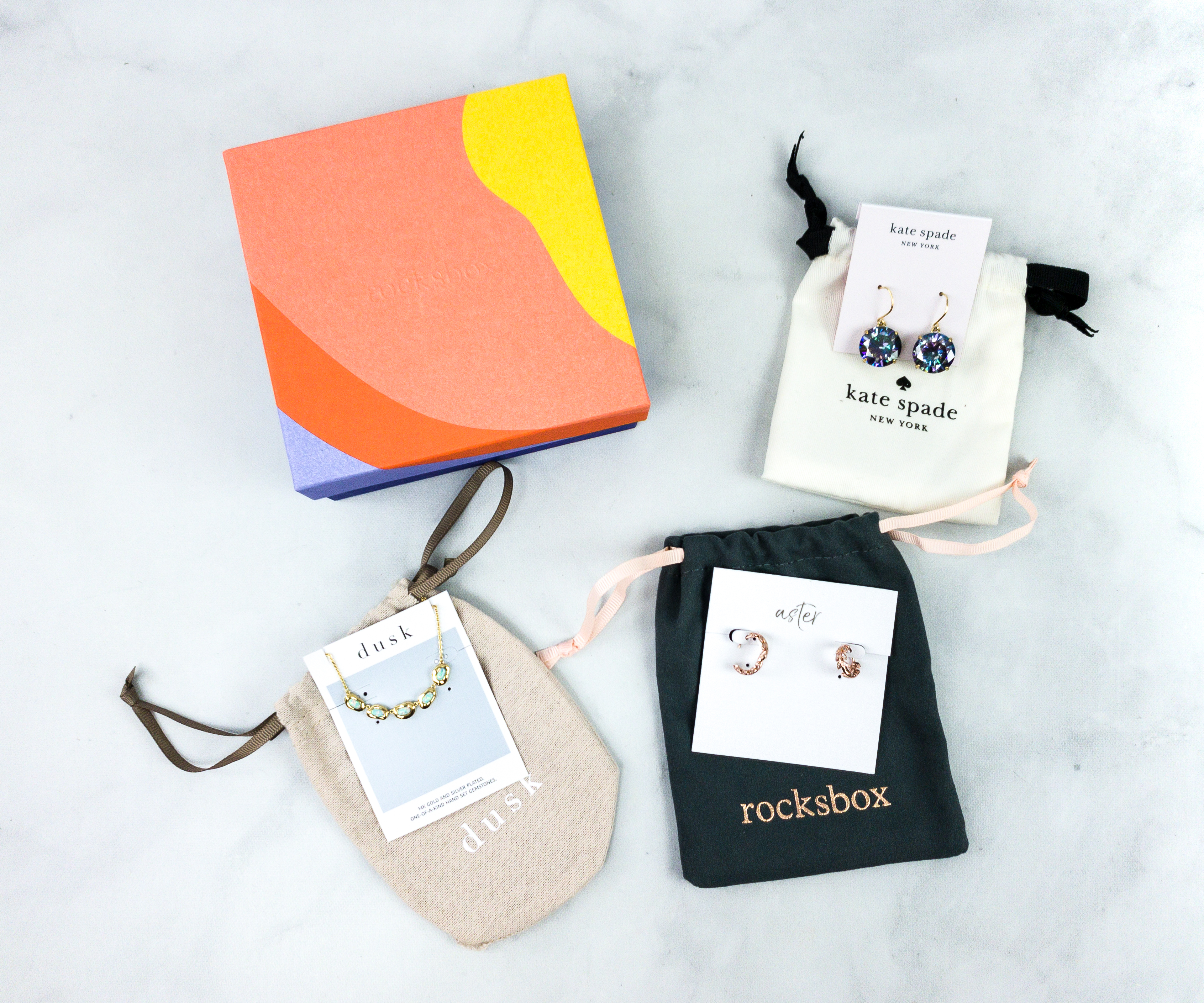 Here is everything in the box! They all look gorgeous!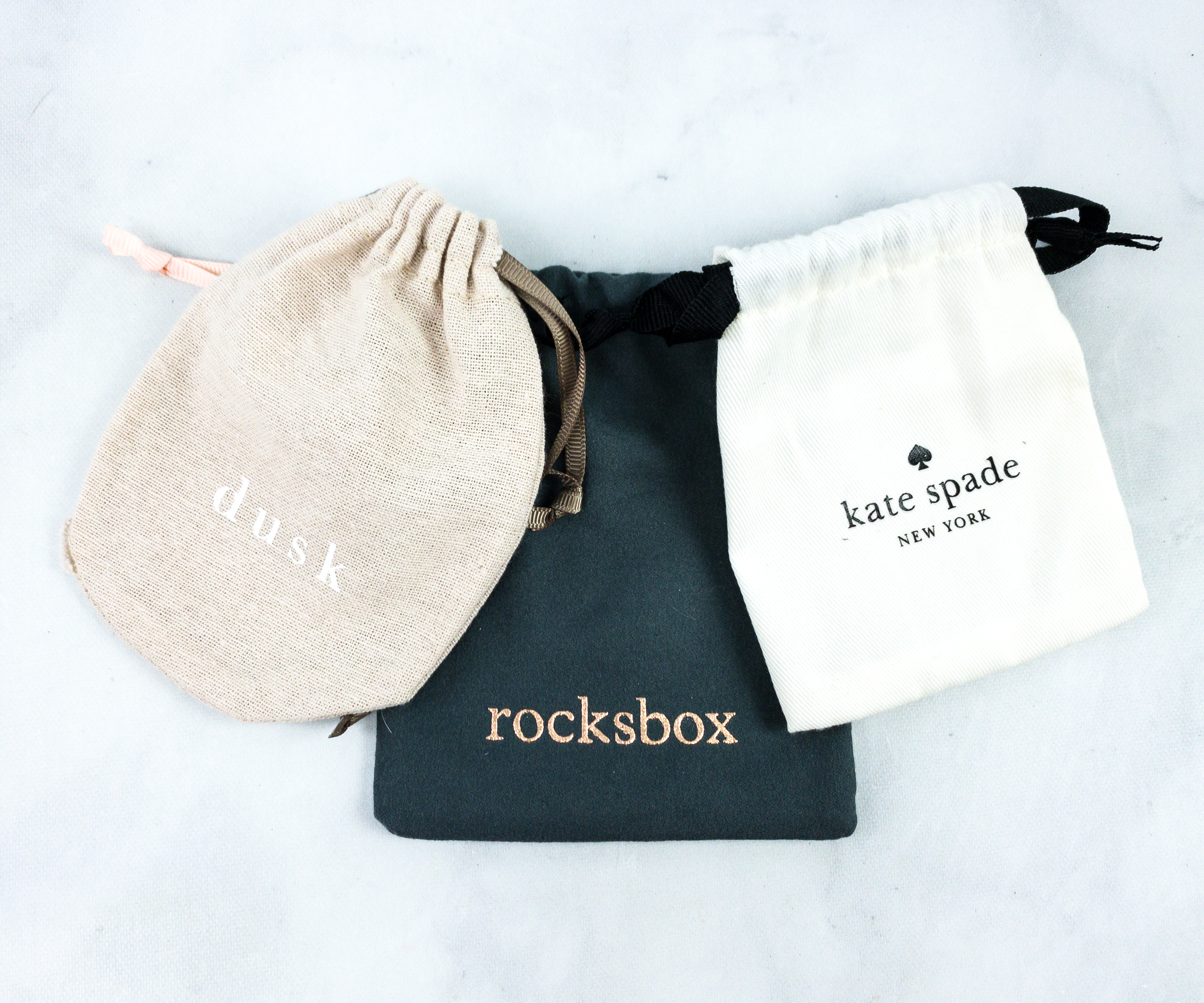 The packaging is very impressive. They really put extra care and protection in handling these precious items.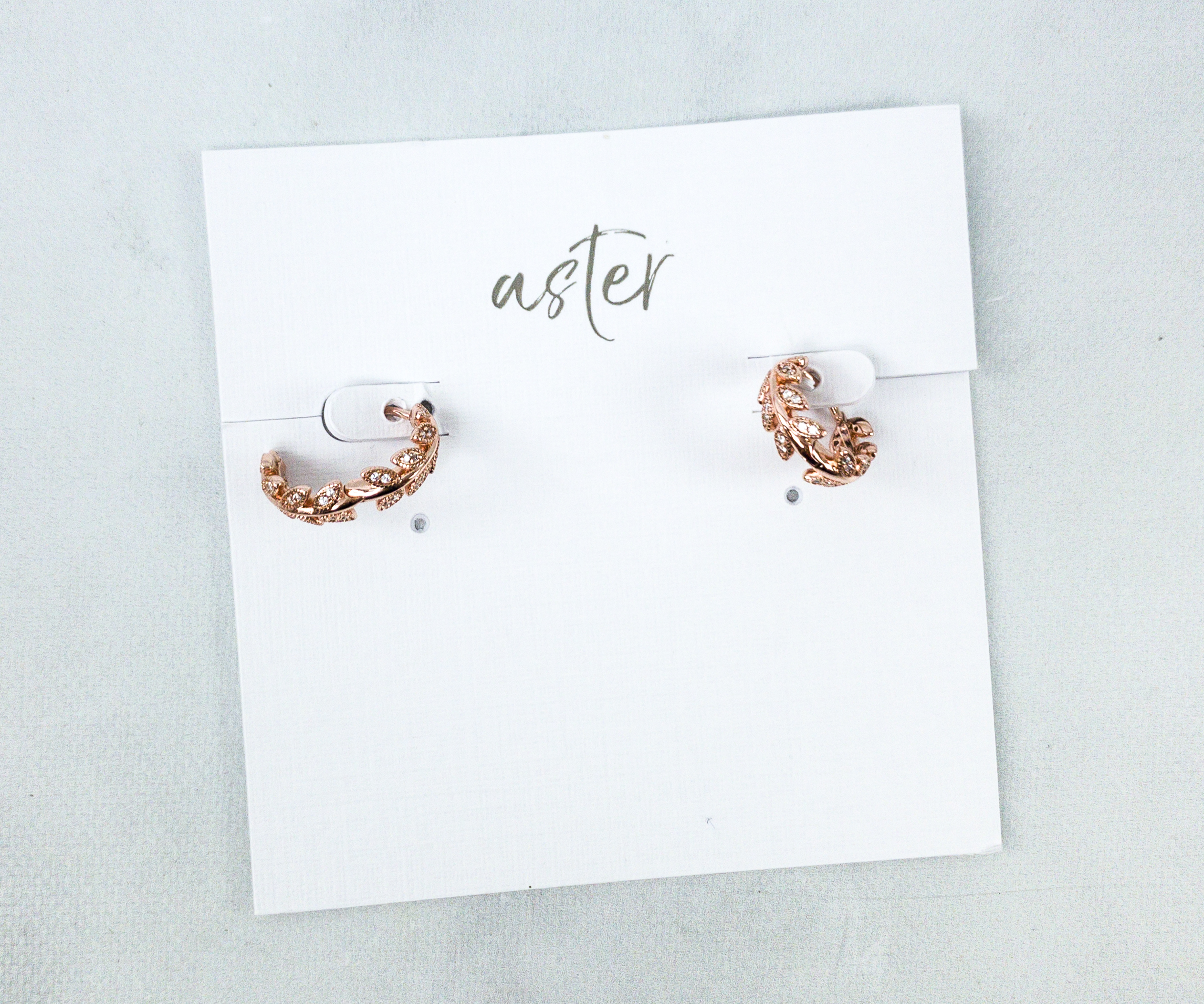 Aster Bay Huggies in Rose Gold ($42) These earrings are stunning! They're a pair of huggies so they snuggly fit the lobe of the ears, which make it look like they're "hugging" them!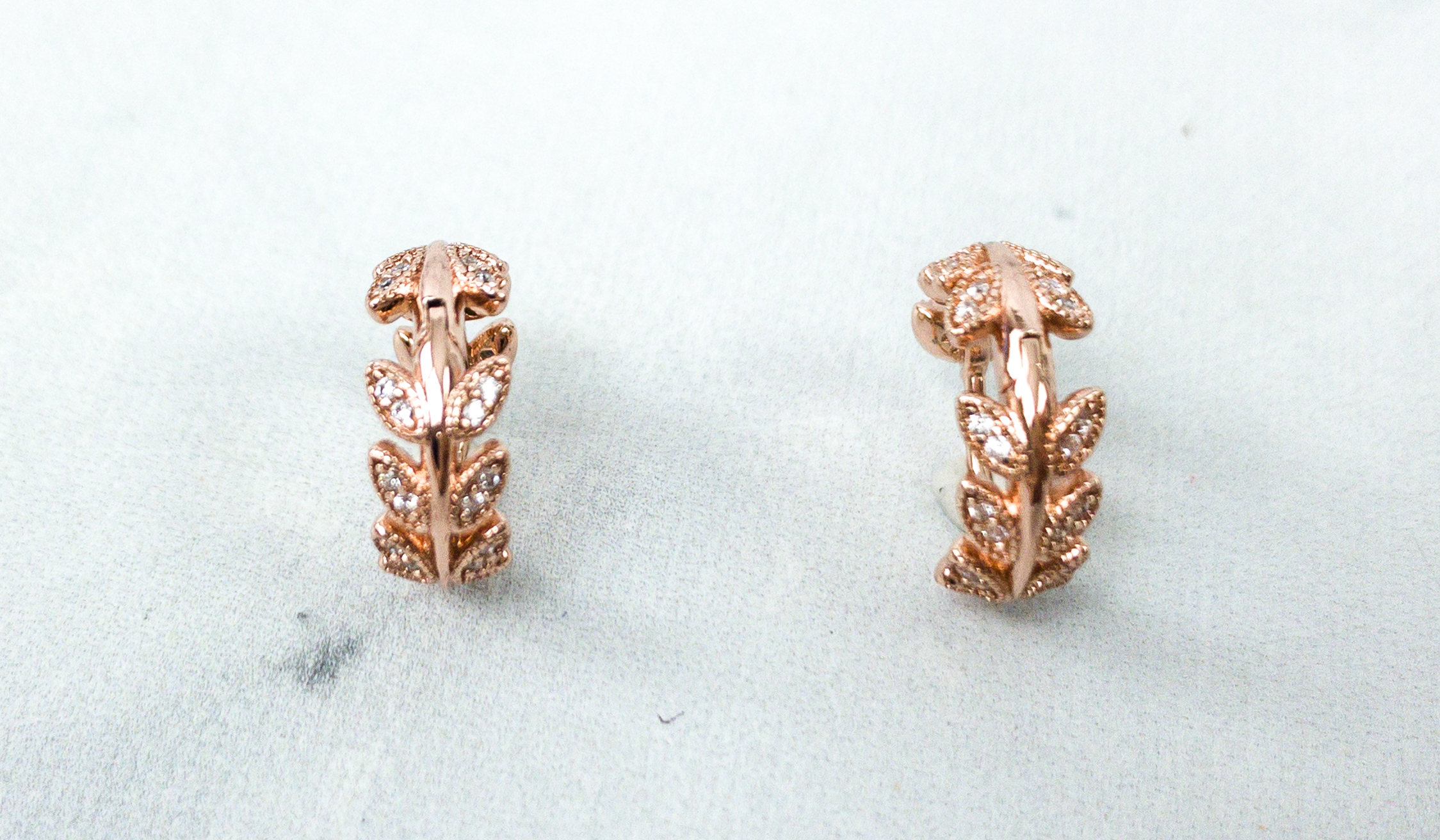 I really love the detailing on this piece. It's rose gold over brass and you can really see some intricate designs in there! I really like it because it's simple but it surely packs a punch!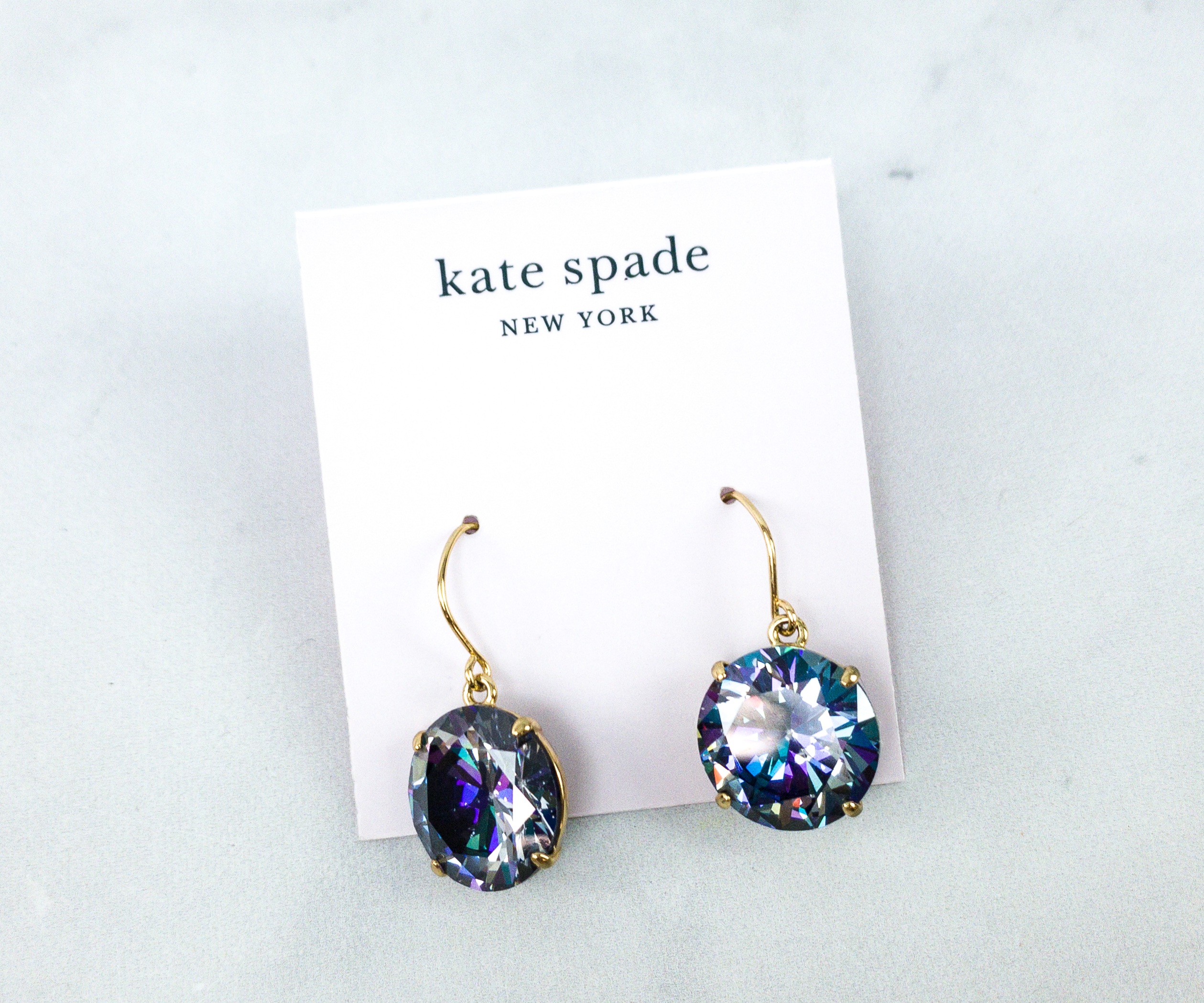 Kate Spade French Wire Drops in Black ($58) These gorgeous drop earrings come with gold French wires and black crystals that give off different colors when the hit by the light!
It's a really beautiful pair! I can see myself wearing this even on formal events! It's not chunky and over-the-top but it's not dainty either, just somewhere in between. It has that timeless look!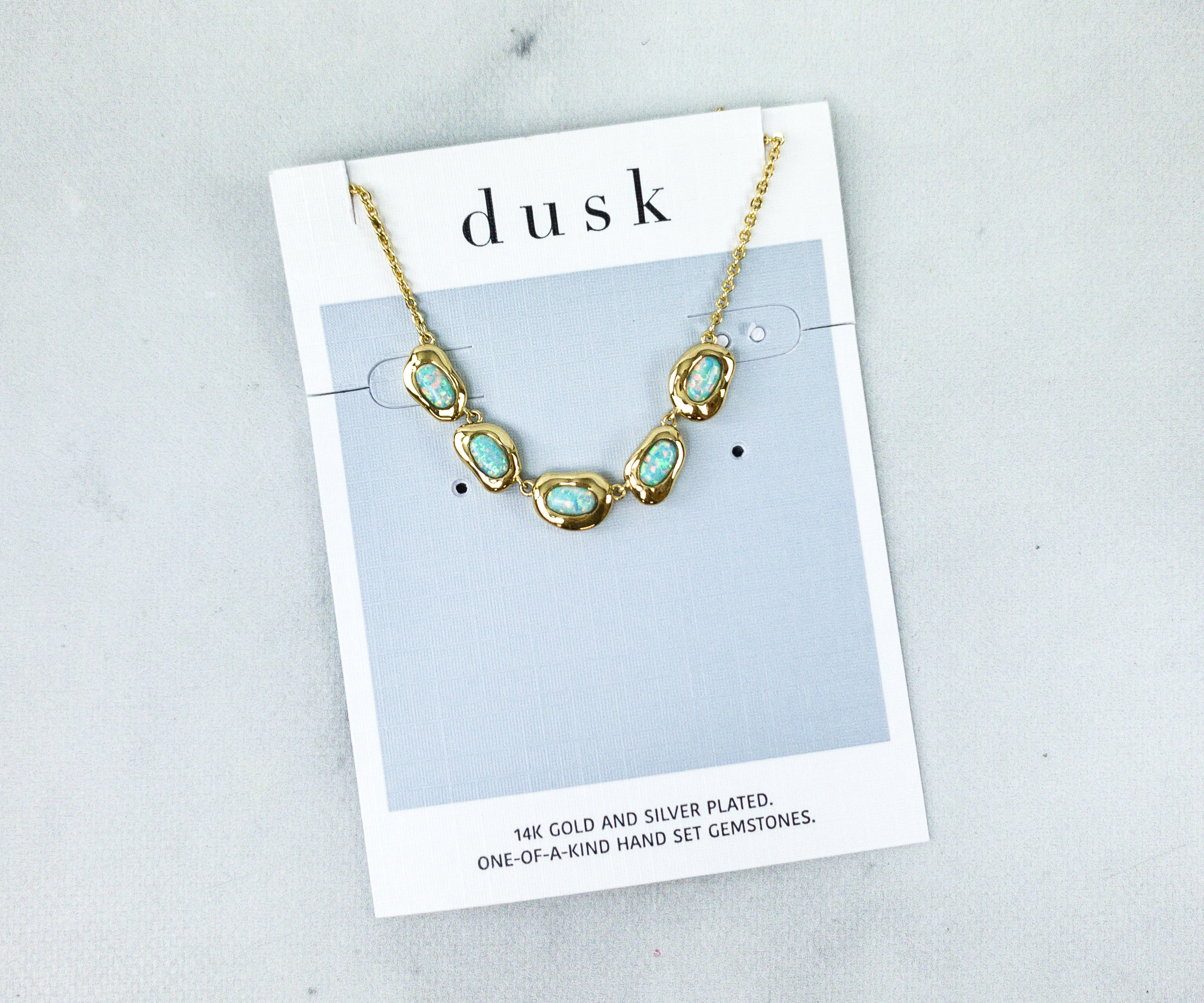 Dusk Harper Pendant in Gold ($59) It's a golden necklace with a set of natural stones with a blue-green hue which is just so pretty in contrast with the gold color!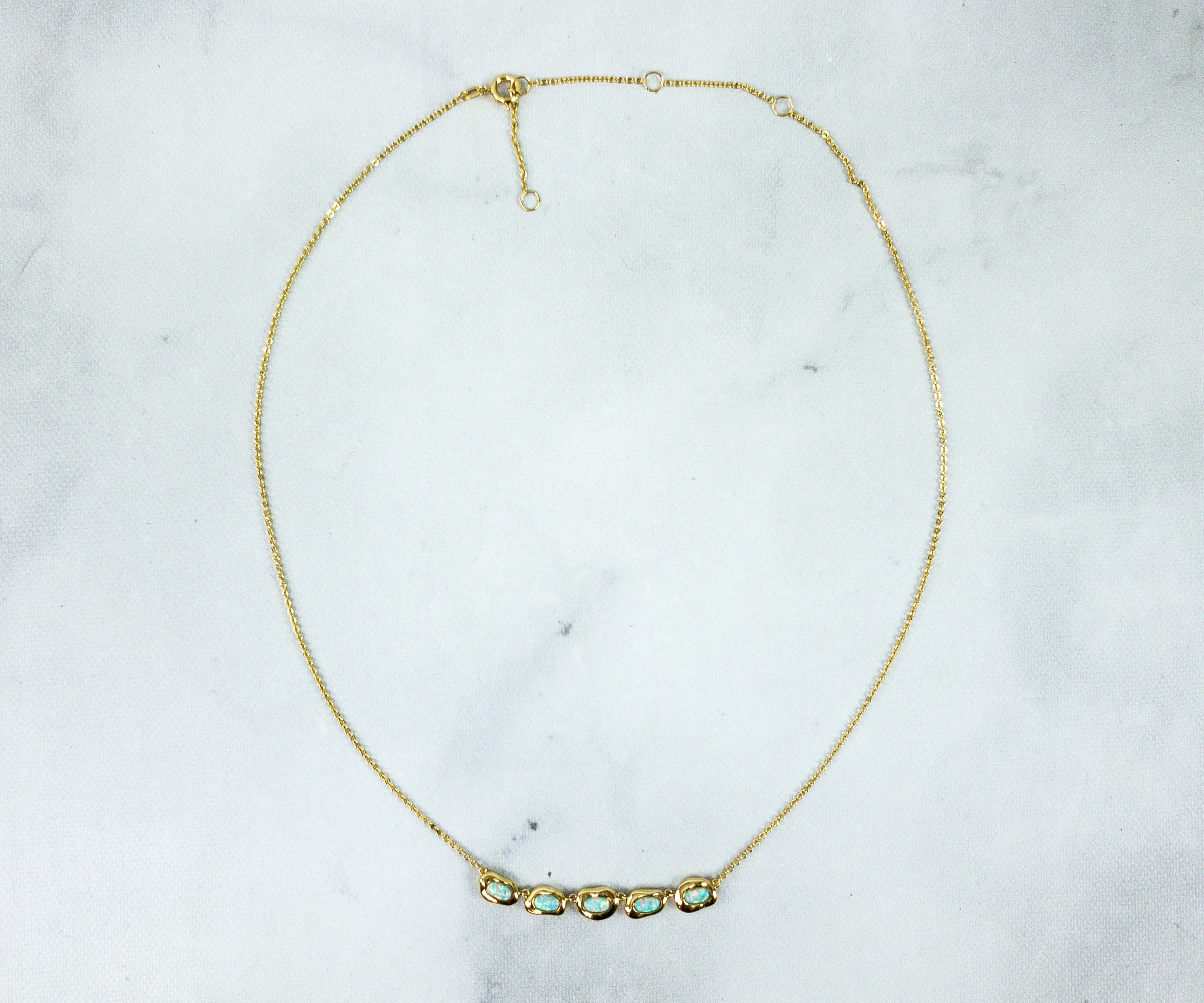 The necklace measures up to 15 1/2″. It came with a 3″ extender so you can adjust how you wear it, depending on your preference.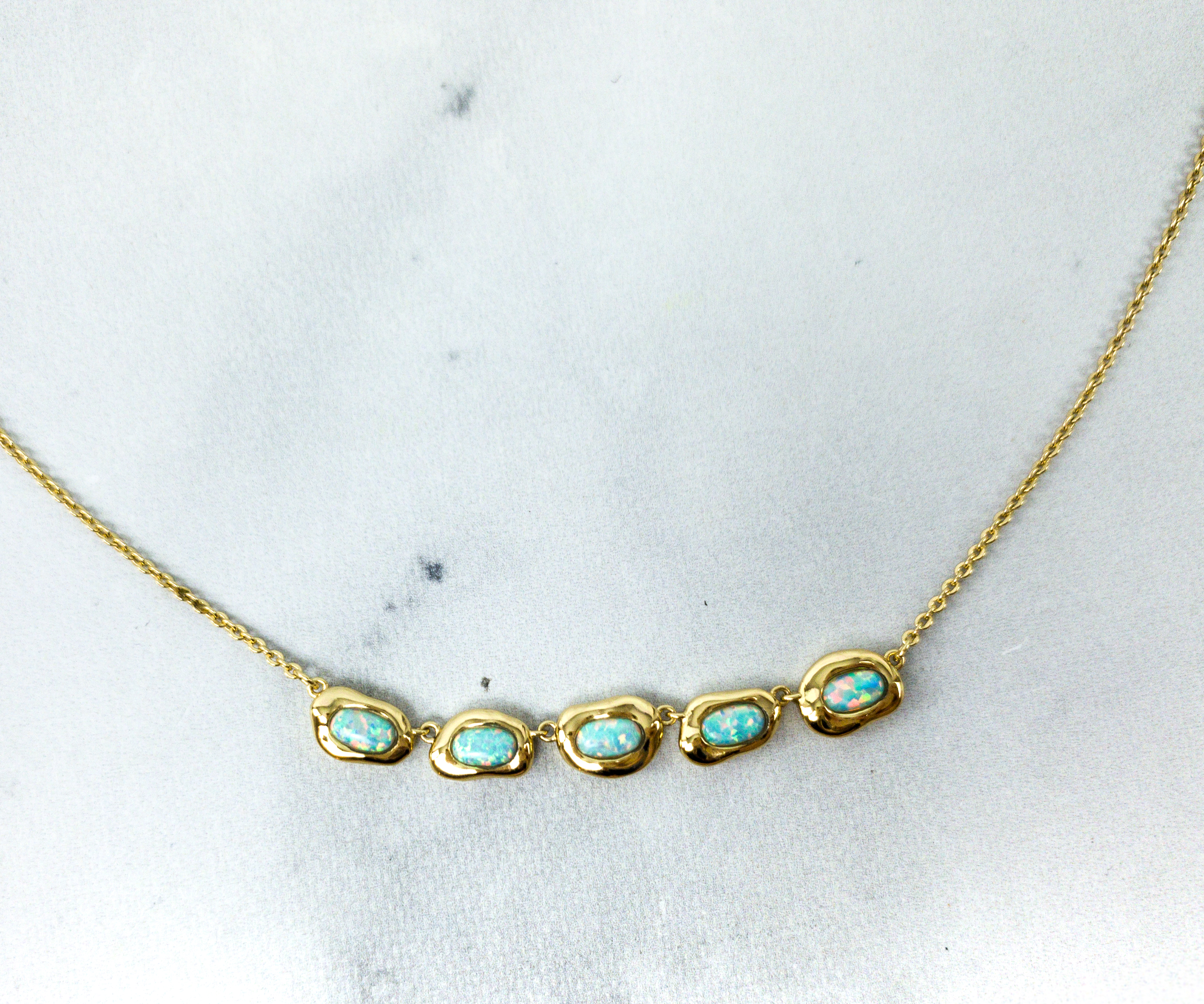 I love how dainty this piece is. I can wear this every single day because it easily pairs with just about any outfit! Since they're made with natural stone, each piece is unique on its own!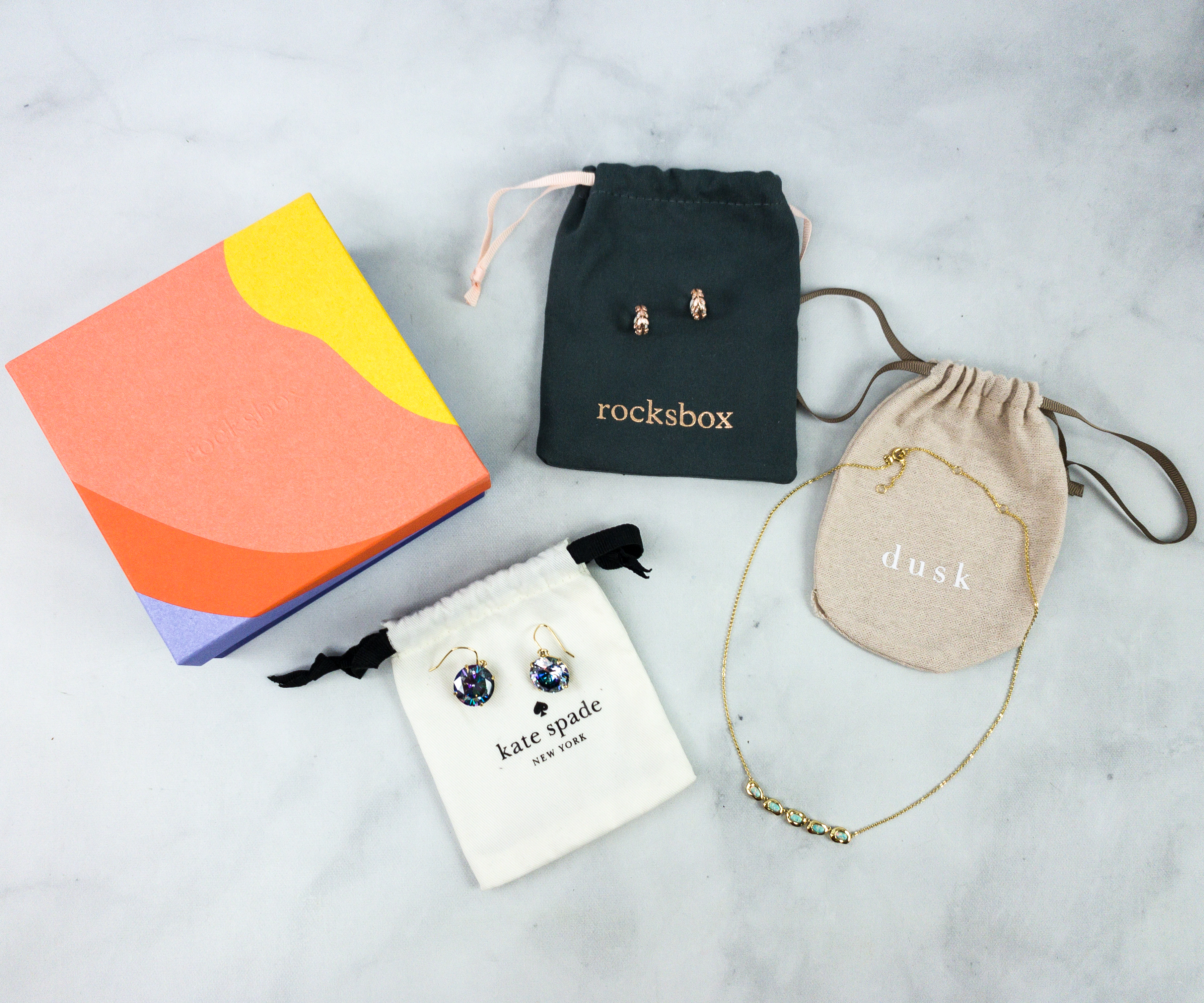 I can easily mix and match the pieces this month, but they also stand out even when worn individually.
Another month, another set of gorgeous designer jewelry from RocksBox! This month's pieces are all unique, and my favorite is the necklace. It's versatile enough to be worn with office attires and even with casual outfits. The drop earrings are also captivating, especially because the crystals glow differently when the light catches them. All in all, I'm pleased with everything in this box! If you're on the hunt for amazing jewelry and would like to try some out, check out this subscription! They send pieces that suit your tastes! You can wear the pieces for as long as you like until you're ready to return them to try new ones again or you can even buy them when you're sure you love them!
Have you tried RocksBox? What did you get this month?