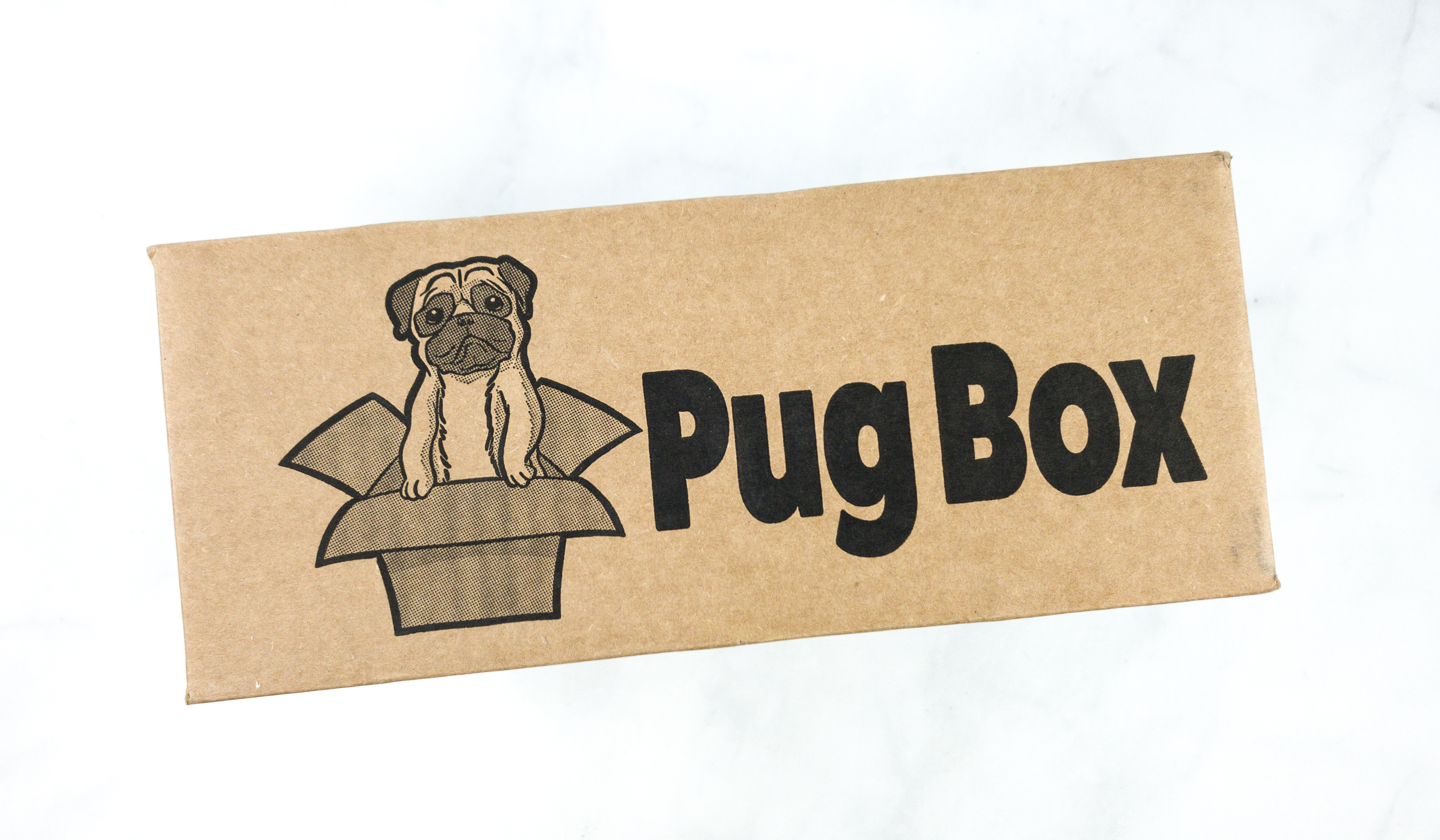 Pug Box is a monthly subscription built for adorable pugs and their owners! Each monthly box contains fun toys and delicious treats for the dog, as well as a cool pug-themed item for the human. The regular Pug Box is priced at $27.50 a month and contains 4-6 items, while the Premium Pug Box is $36.50 a month and contains 5-7 items.
This is a review of the Premium box!
DEAL: Get $5 off on your first box! Use coupon code HELLO5.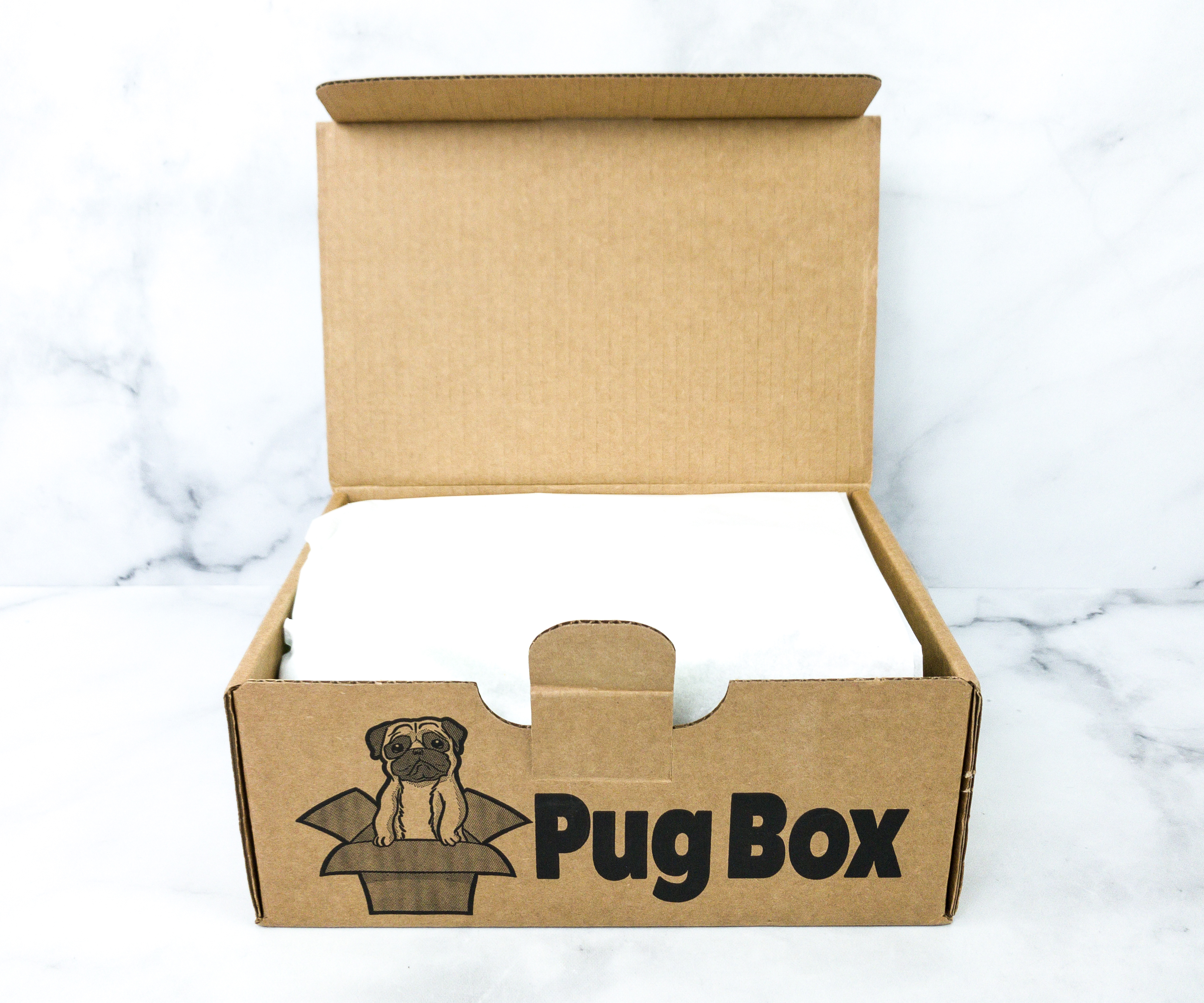 The items arrived in a brown box with Pug Box branding.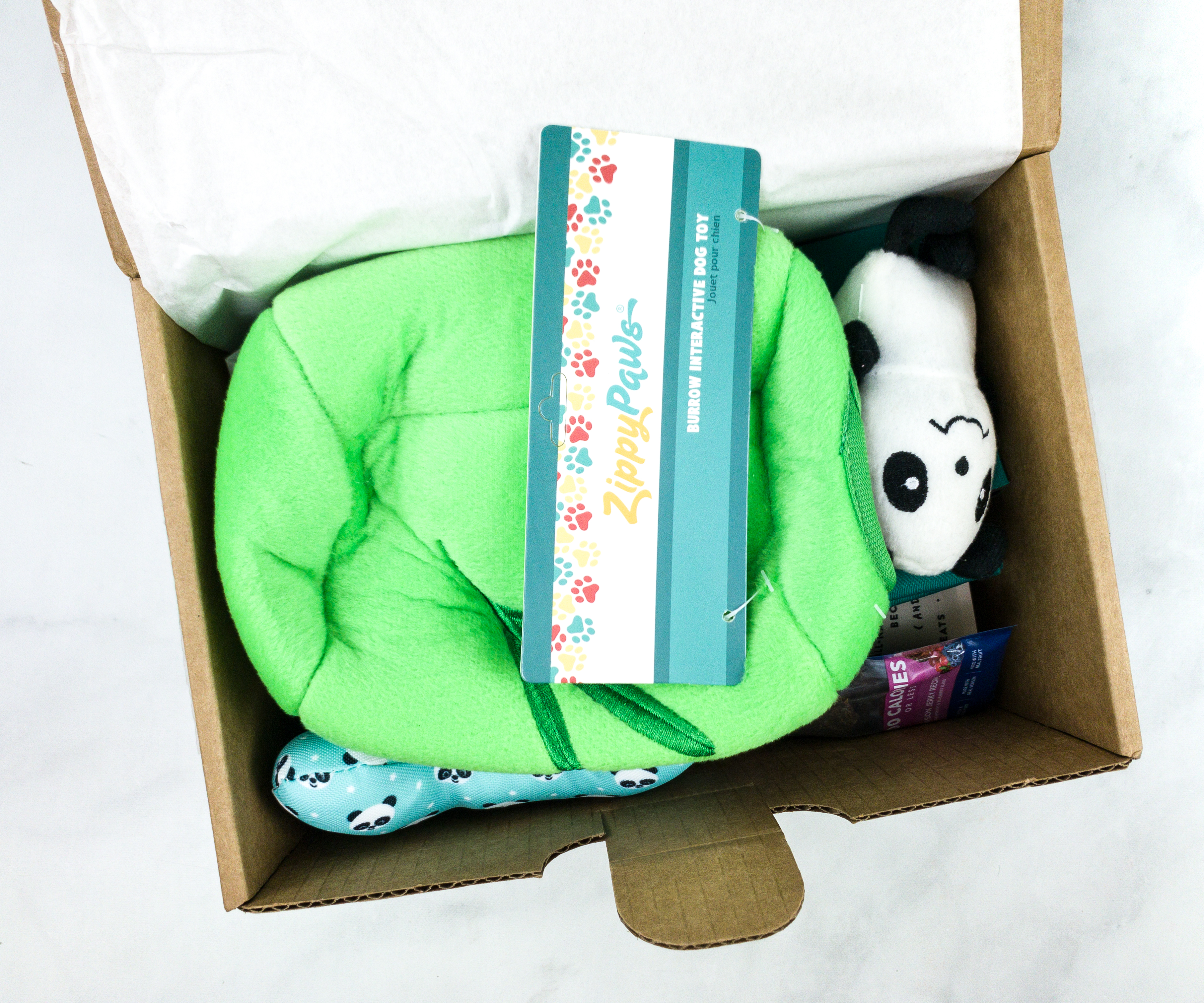 This month's box contains a lot of interesting items!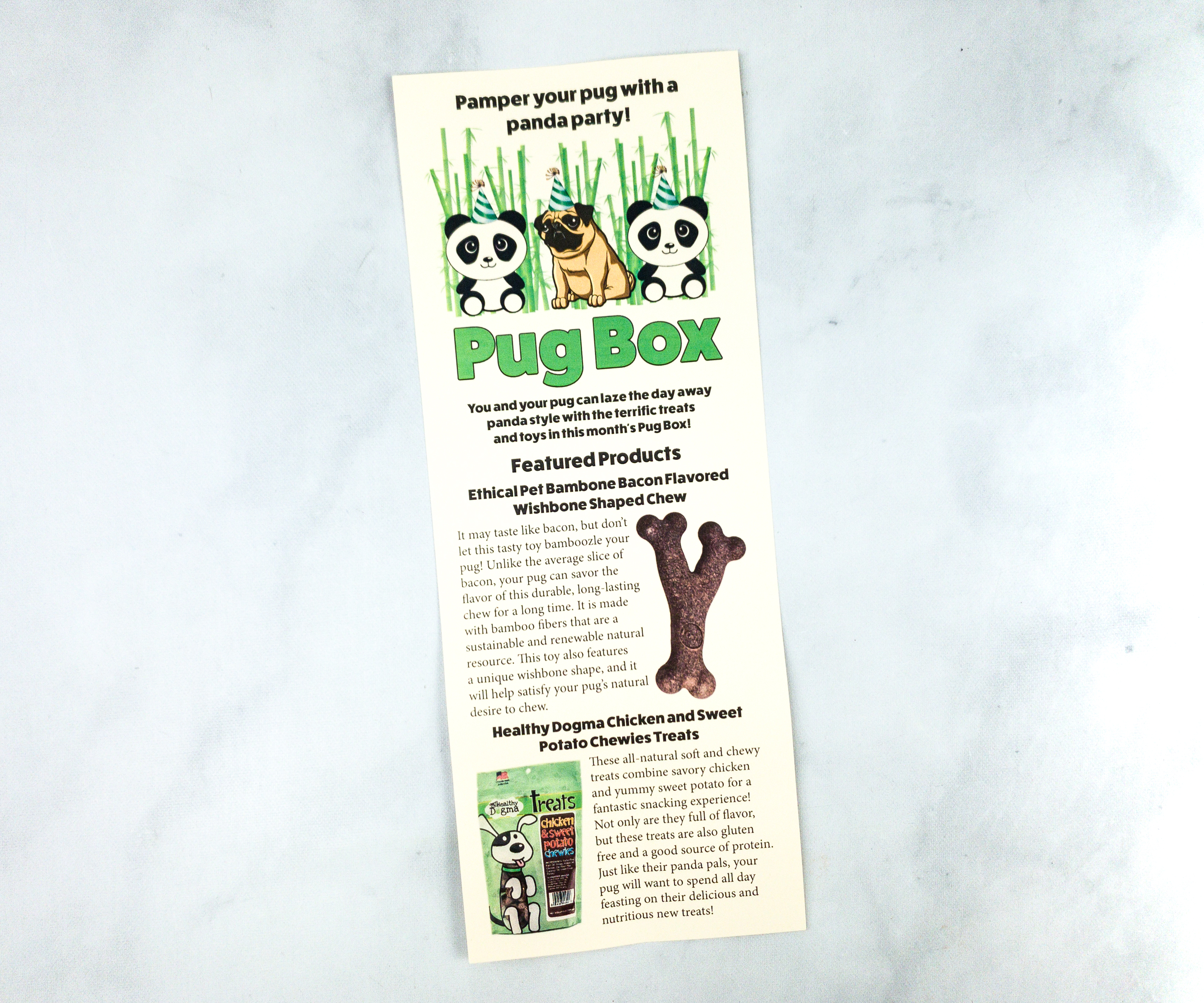 This pamphlet has all the details about this month's items.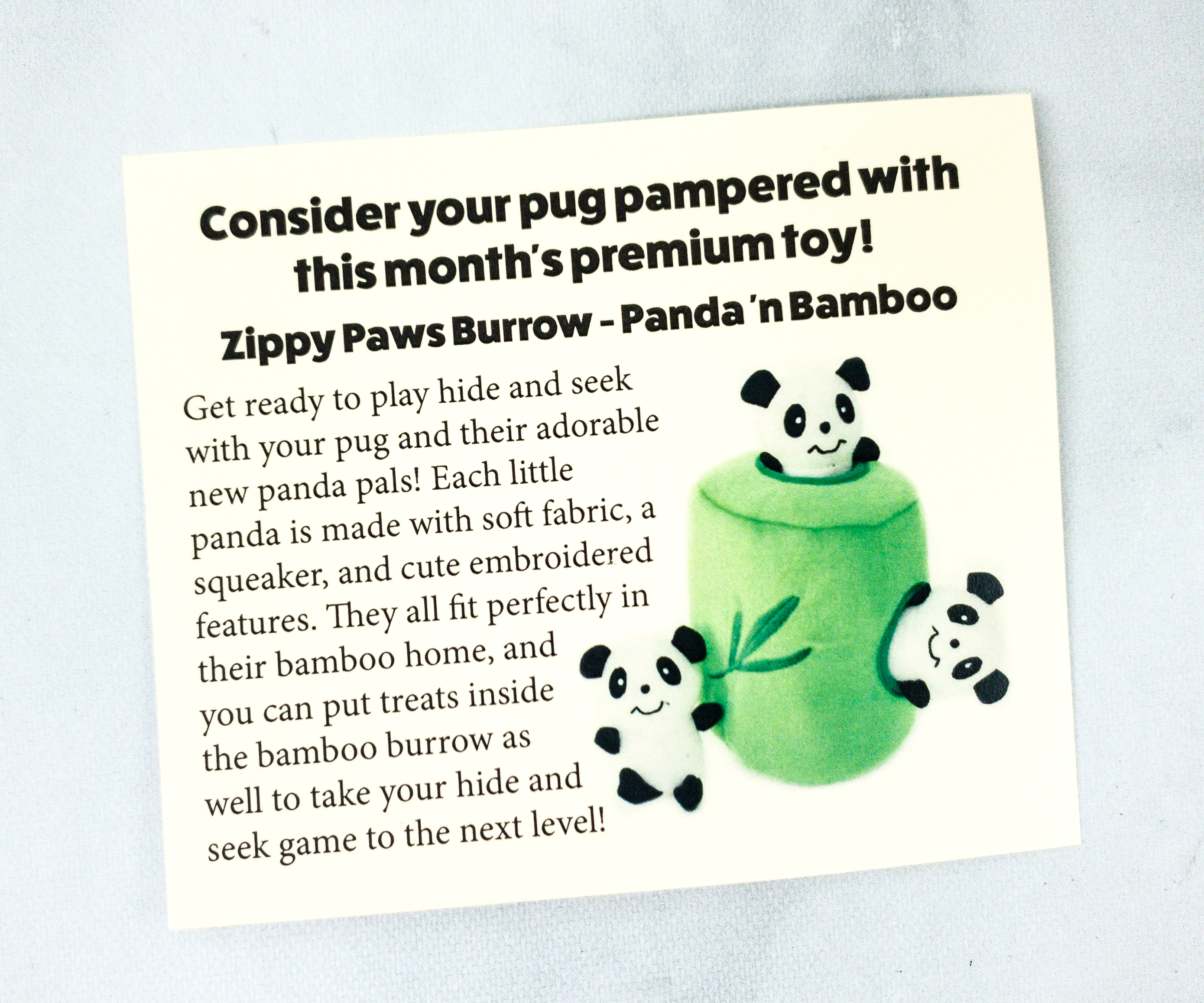 There's also another card that features this month's premium item, Zippy Paws Burrow – Panda 'n Bamboo!
Everything in my July 2020 box!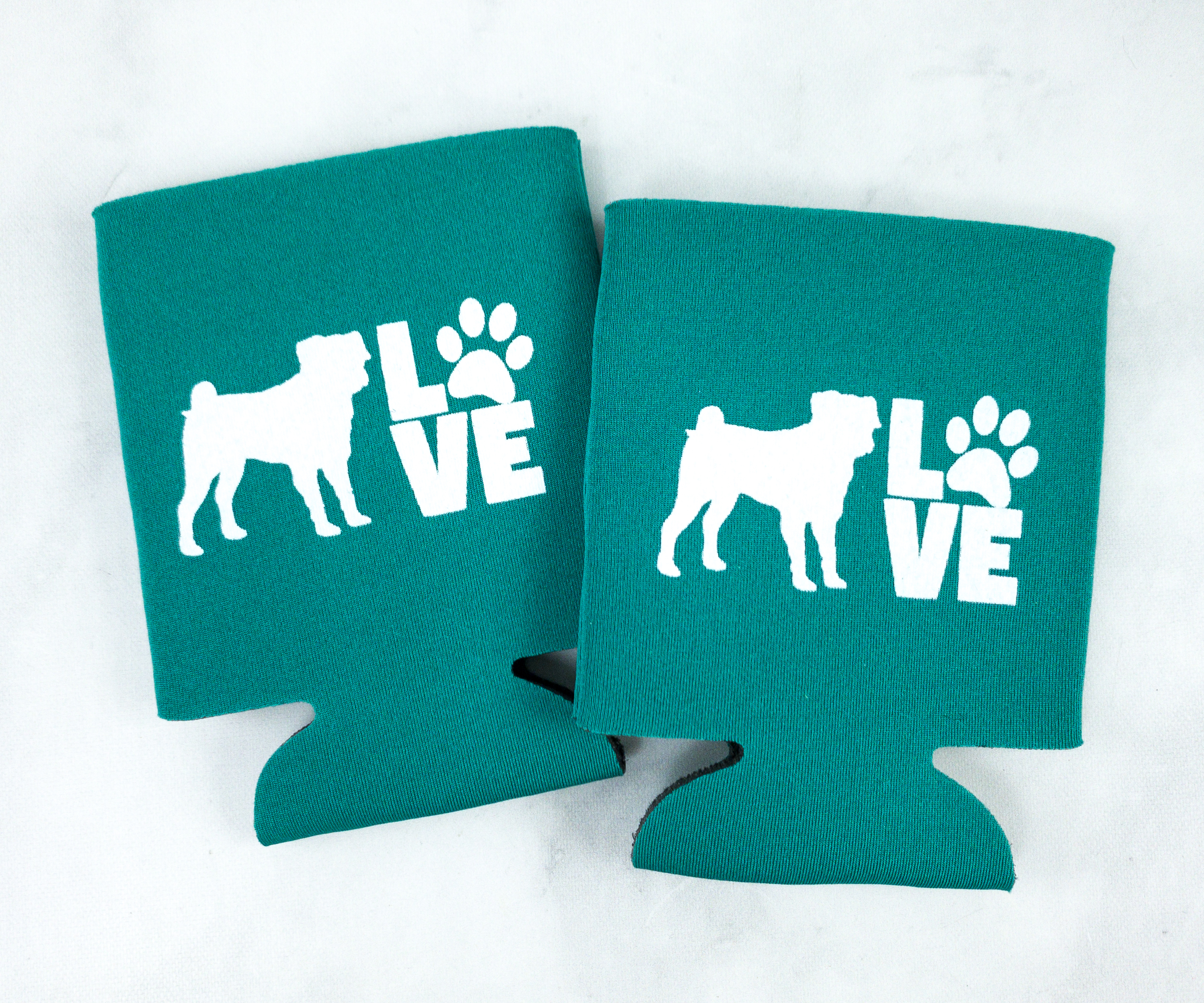 Cup Sleeve. The bonus item this month is a pair of cute cup sleeves made from thick, high-density foam with teal base color. The print in the middle is a silhouette of a dog and the word "love" with a paw print replacing letter O.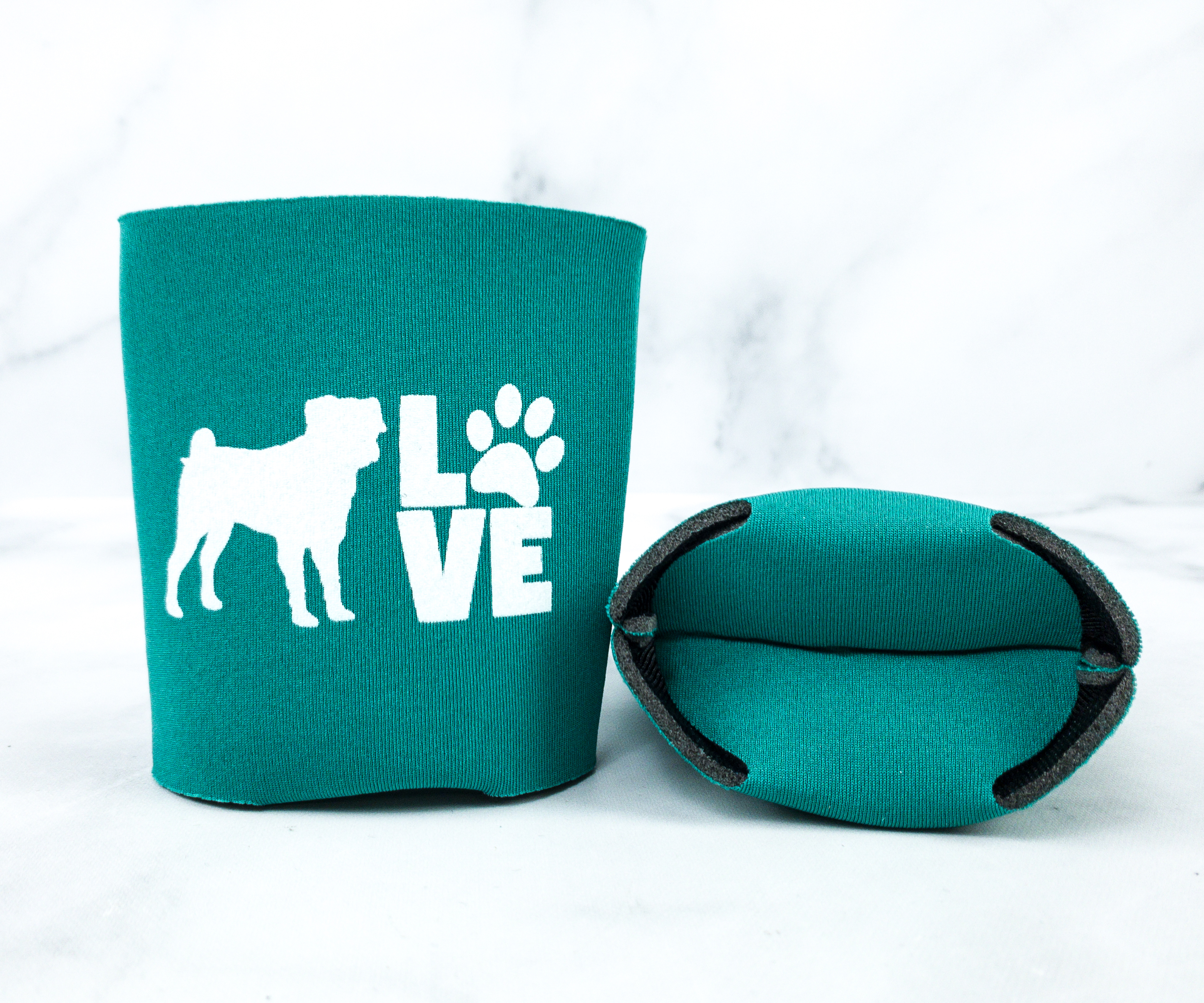 This sleeve doesn't just absorb the heat/cold, it also makes your tumbler or cups less slippy.
Dog Toy. It's a soft bone-shaped plush toy, made in the USA using high-quality materials. The toy also has a light blue base color and cute panda prints all over.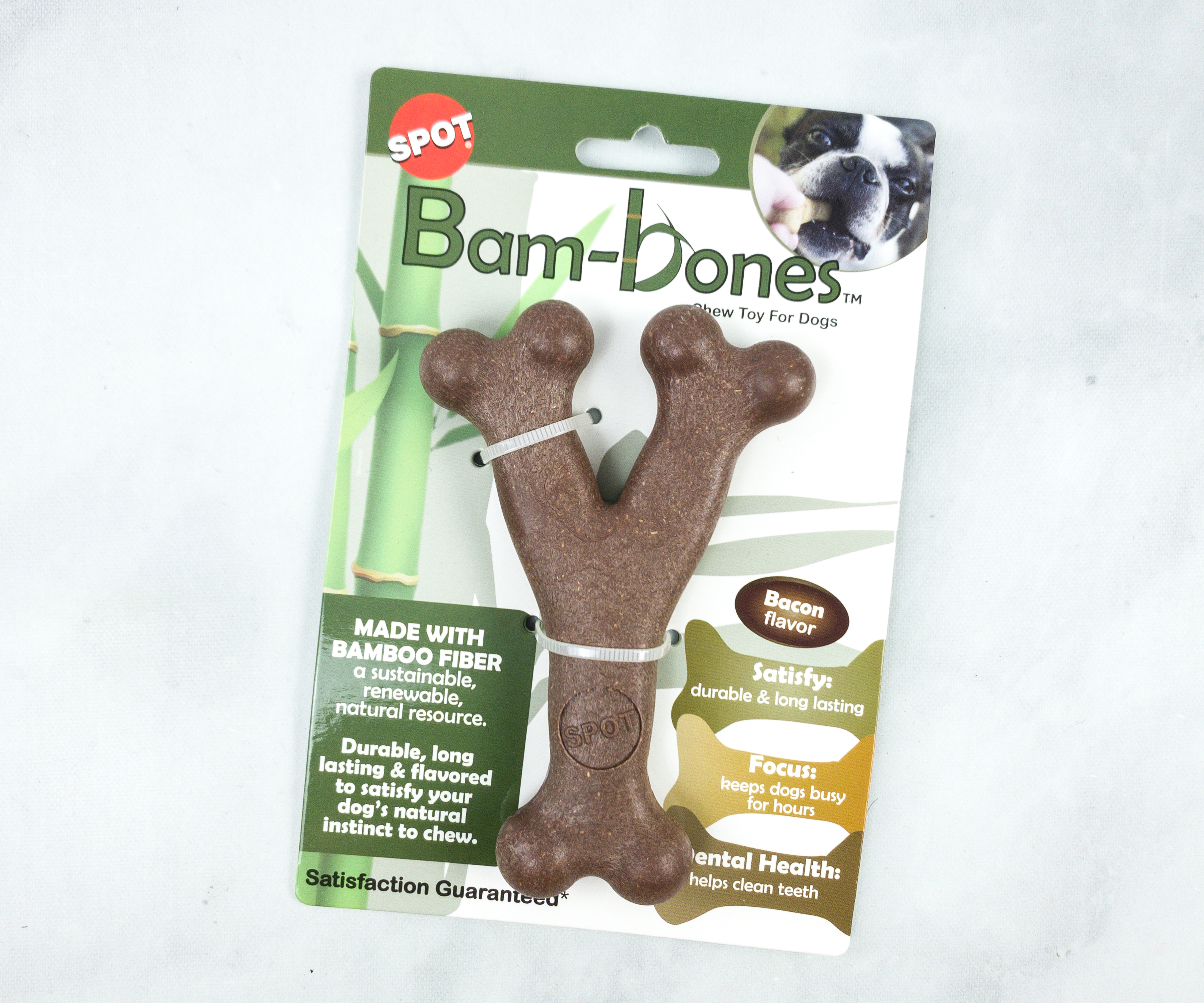 Bam-Bones Chew Toy Bacon Flavor ($5.72) This wishbone-shaped toy is made from sustainable and renewable bamboo fibers, infused with a mouthwatering bacon flavor.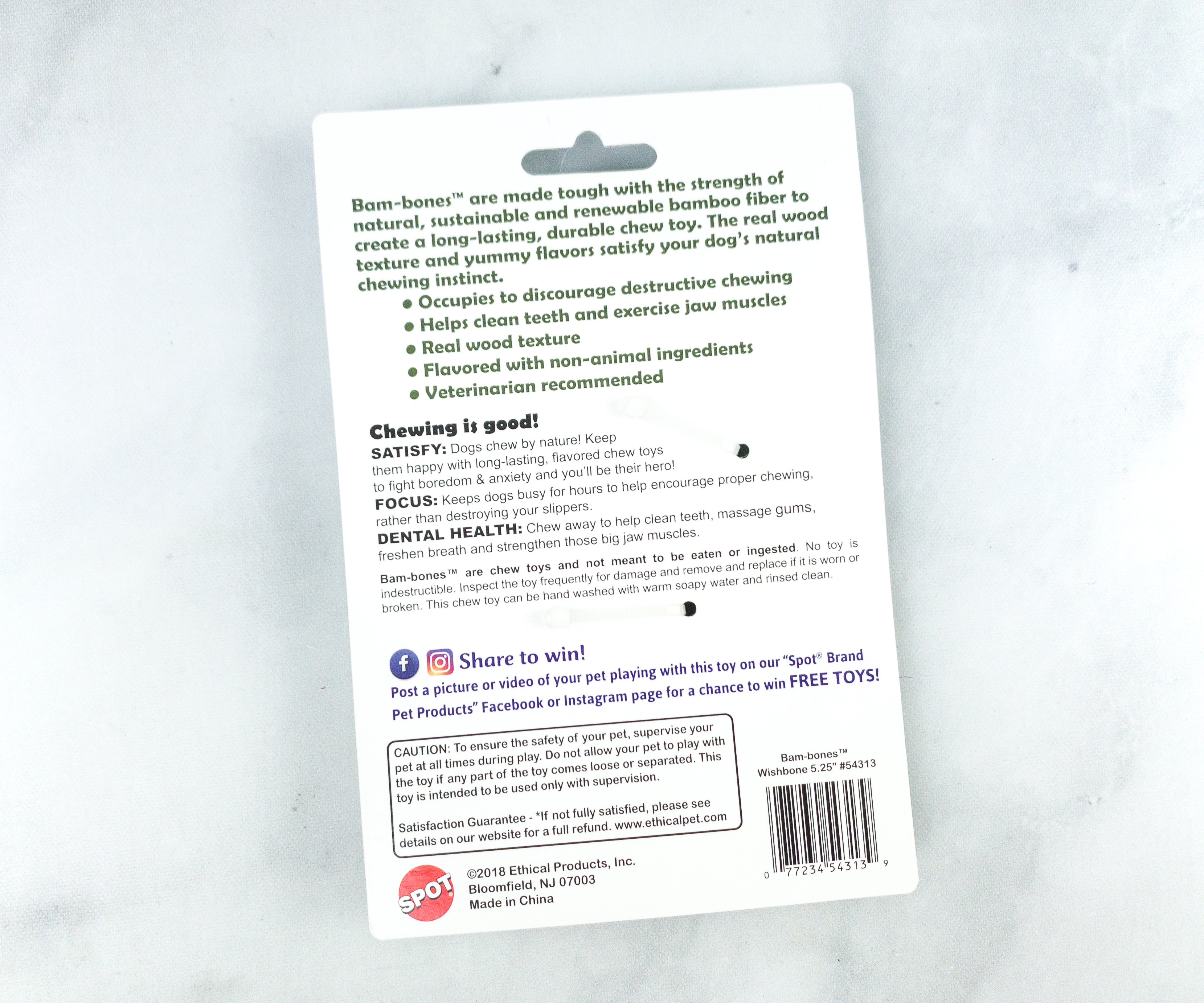 It's specially designed to withstand tough bites from your pup. Aside from being a satisfying toy, it also helps keep dogs busy and encourages proper chewing than destroying other items in your home.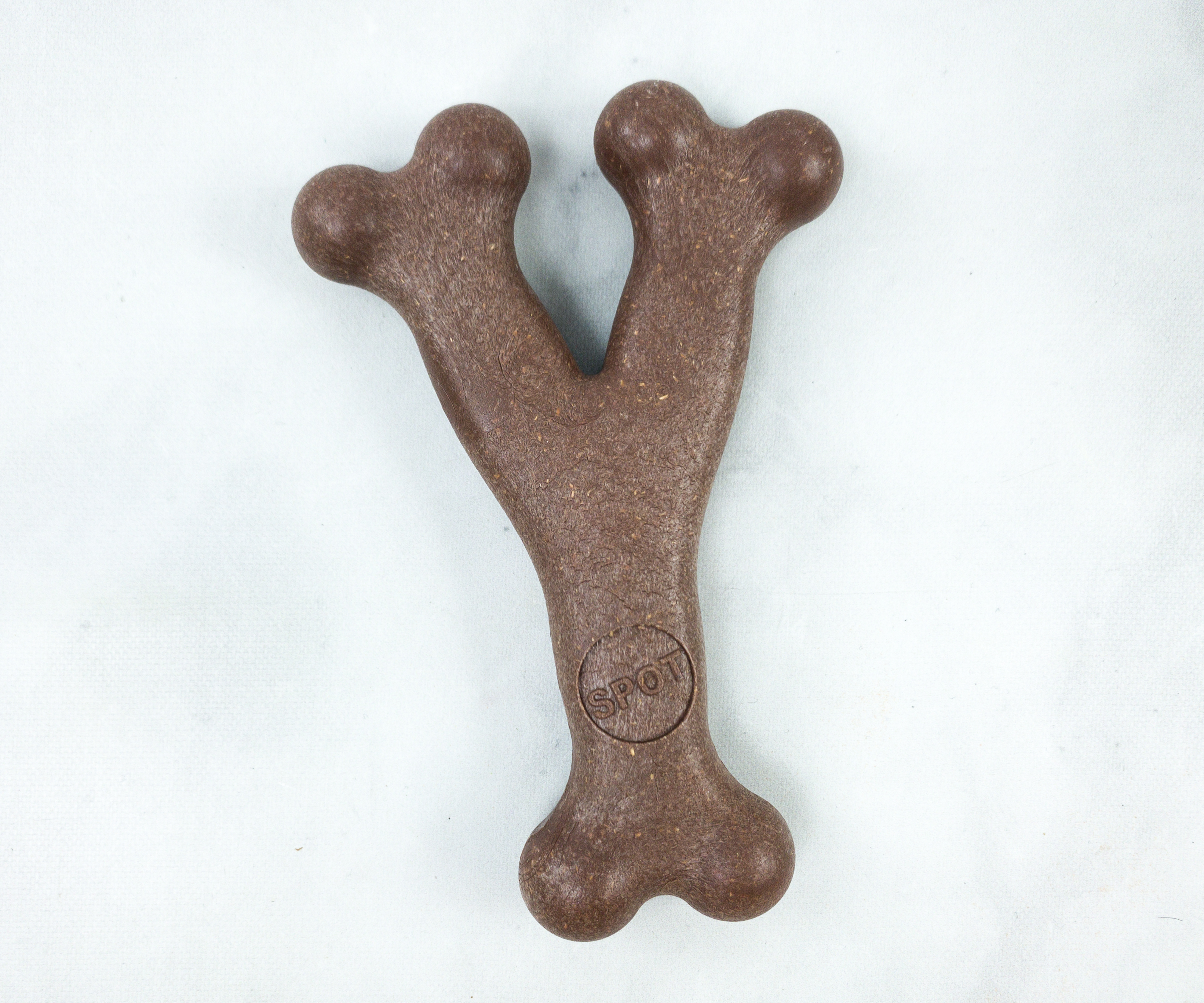 This is the kind of toy you and your beloved pup can both feel good about. It's also a great way to keep them busy and free from boredom, plus biting down on the hard texture will help keep their teeth and gums healthy and clean.
Zippy Paws Burrow Interactive Dog Toy ($13.99) Here's another cute plush toy for dogs, and this time it's an interactive one!
The multi-portioned toy consists of three super cute and squeaky panda and a green "bamboo" piece.
Each panda comes with its own built-in squeaker that produces a really loud sound.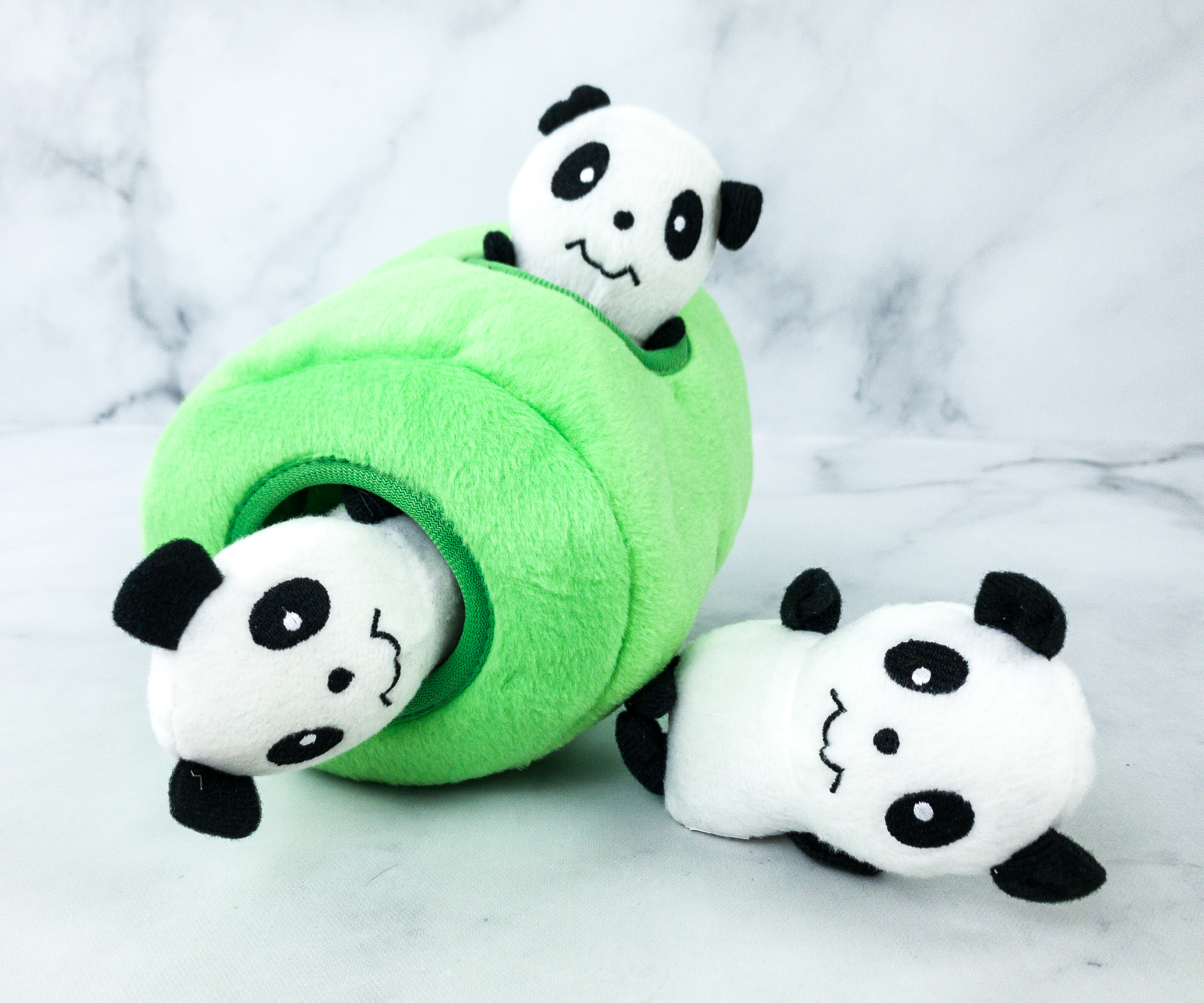 Just place each panda on the hole and have your dog remove them from the green plushie! Dean is so entertained by this interactive toy and he also likes playing fetch using the pandas!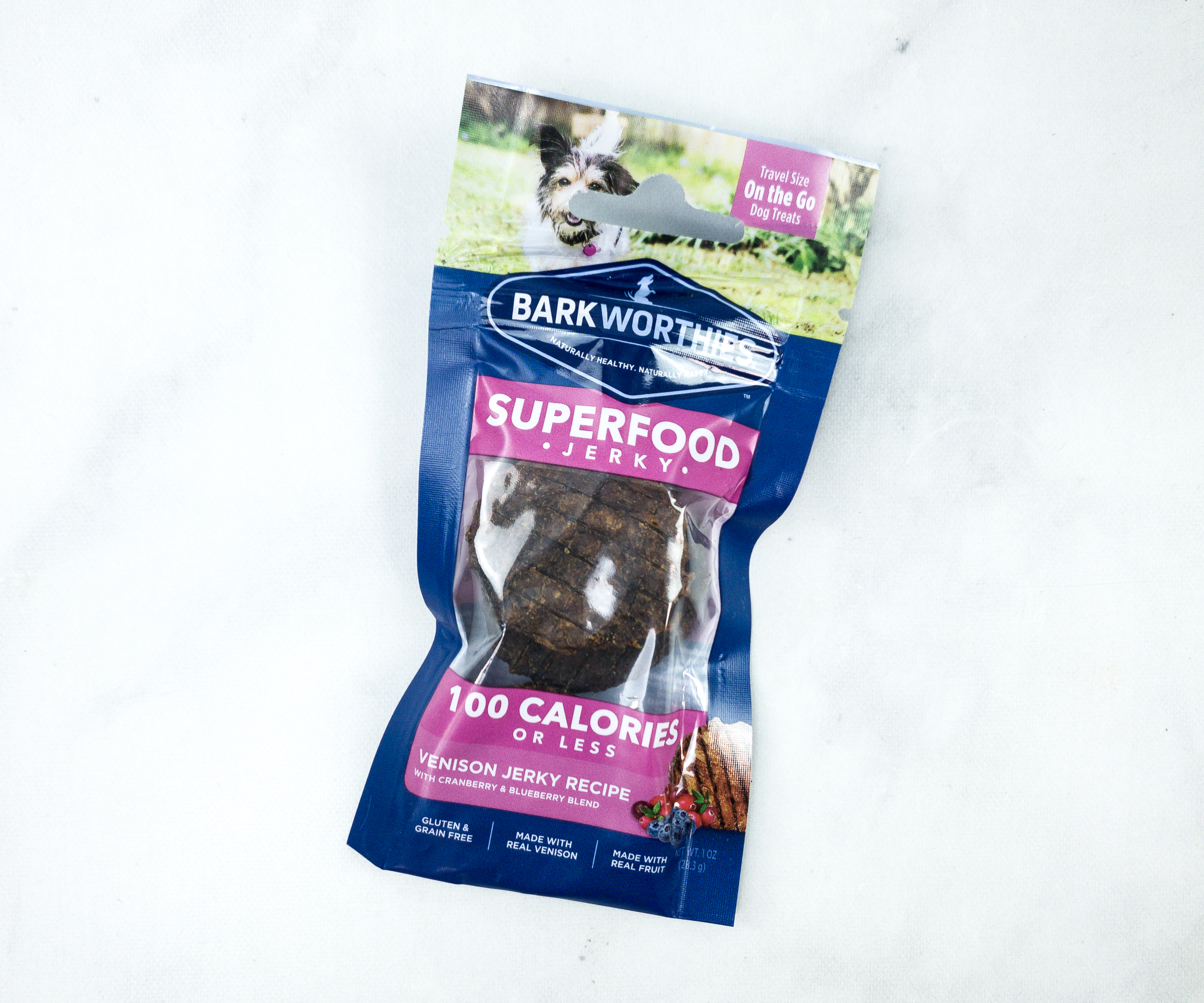 Bark Worthies Superfood Jerky. The first dog treat we received is a delectable jerky made from real venison blended with scrumptious cranberries and blueberries.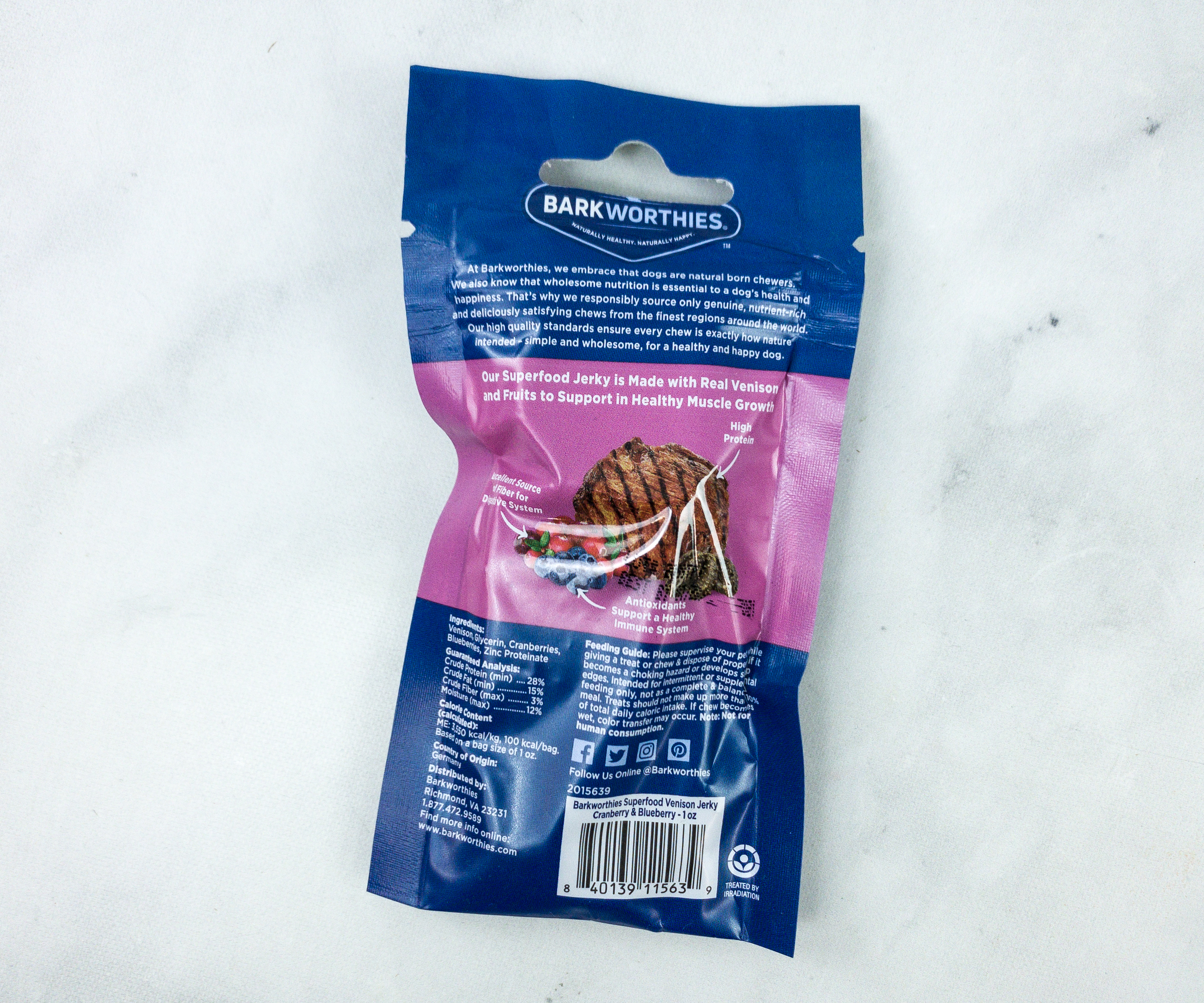 It's a nutritious snack packed with protein that supports your dog's growth and development!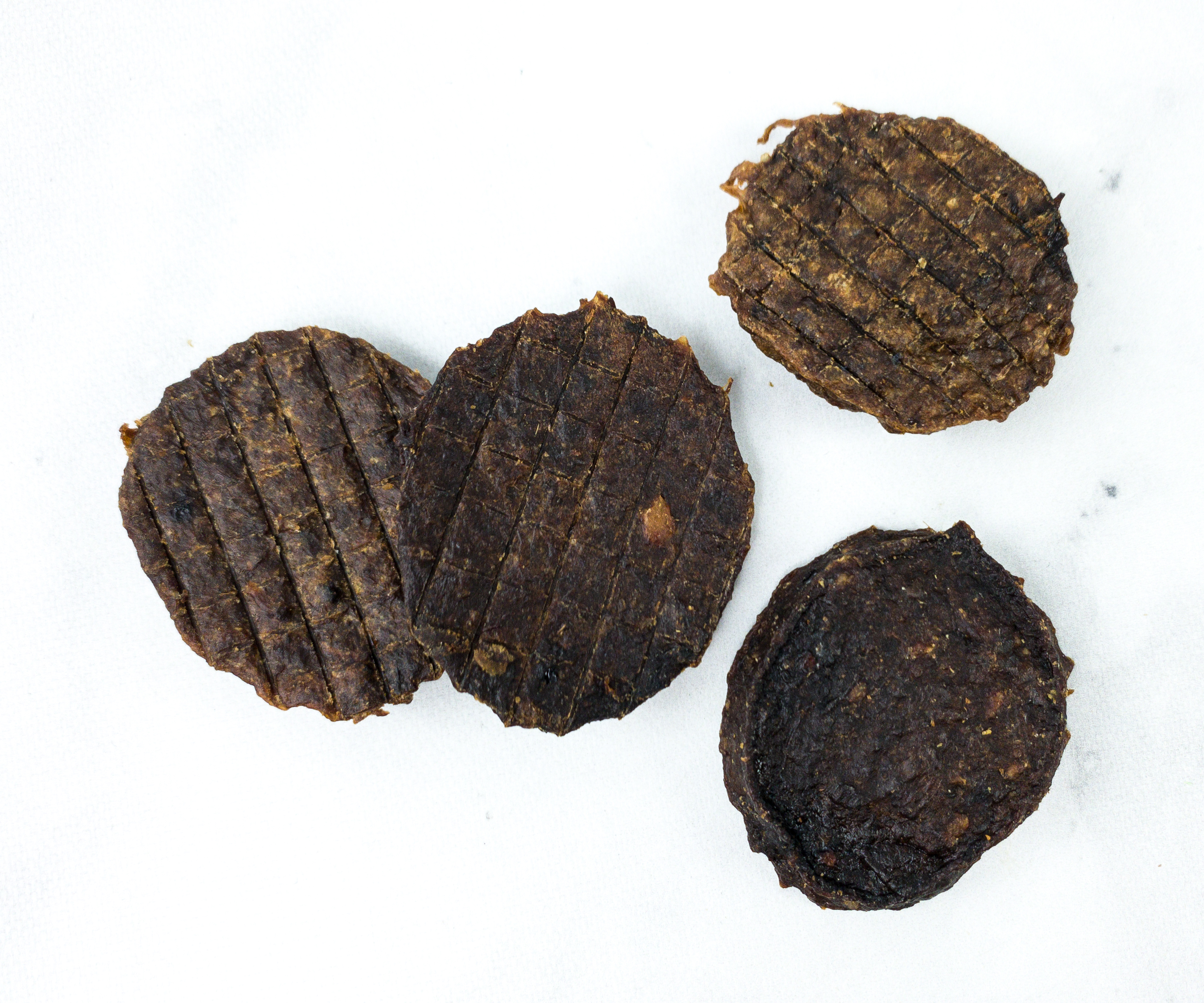 Inside the pack are four chunks of thick, chewy jerky. They actually look like beef patties! These treats can be given as is or broken down into smaller pieces, depending on your pup's size.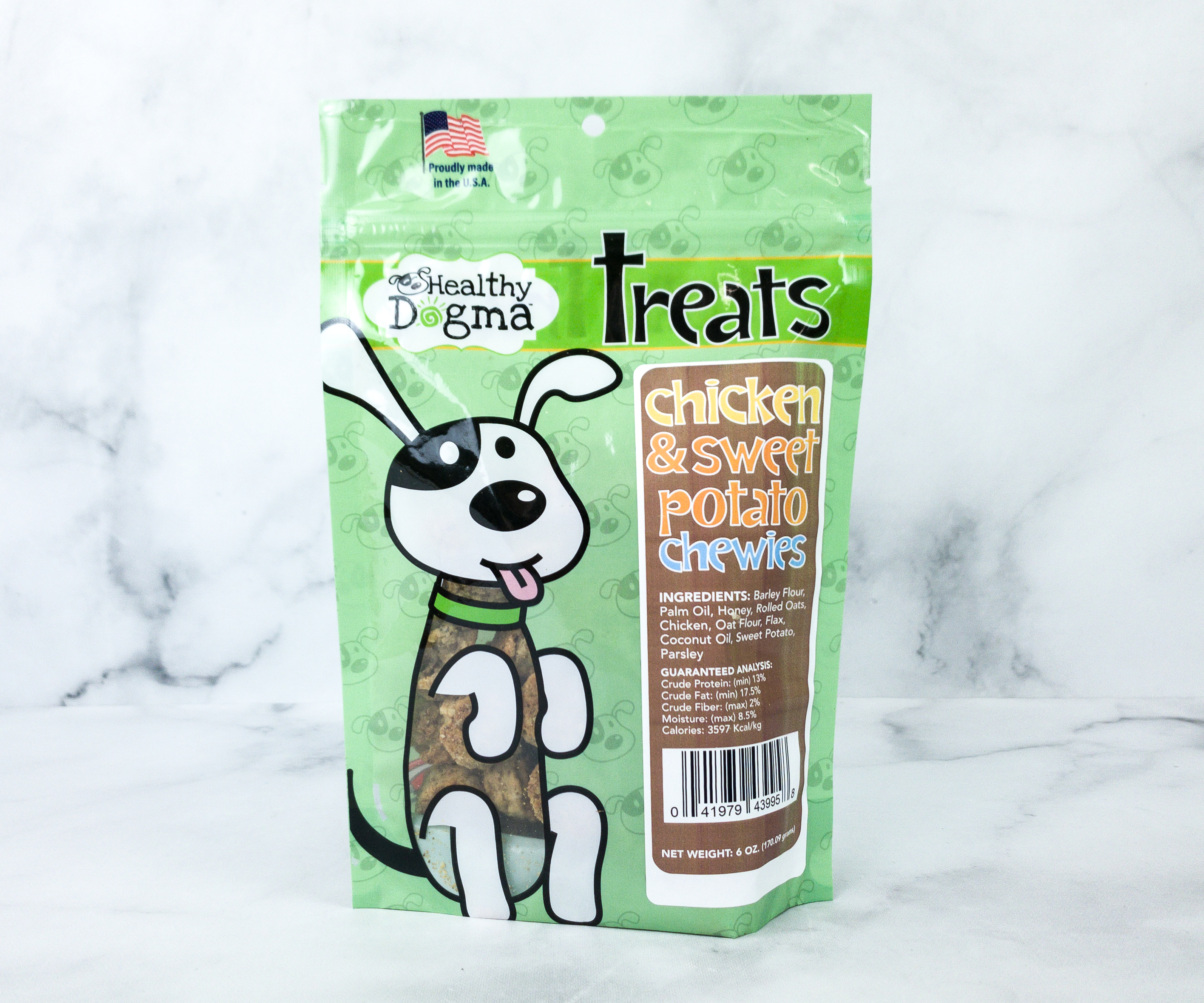 Healthy Dogma Chicken & Sweer Potato Chewies ($5.95) The next bag contains treats made with real chicken, sweet potato, honey, and rolled oats!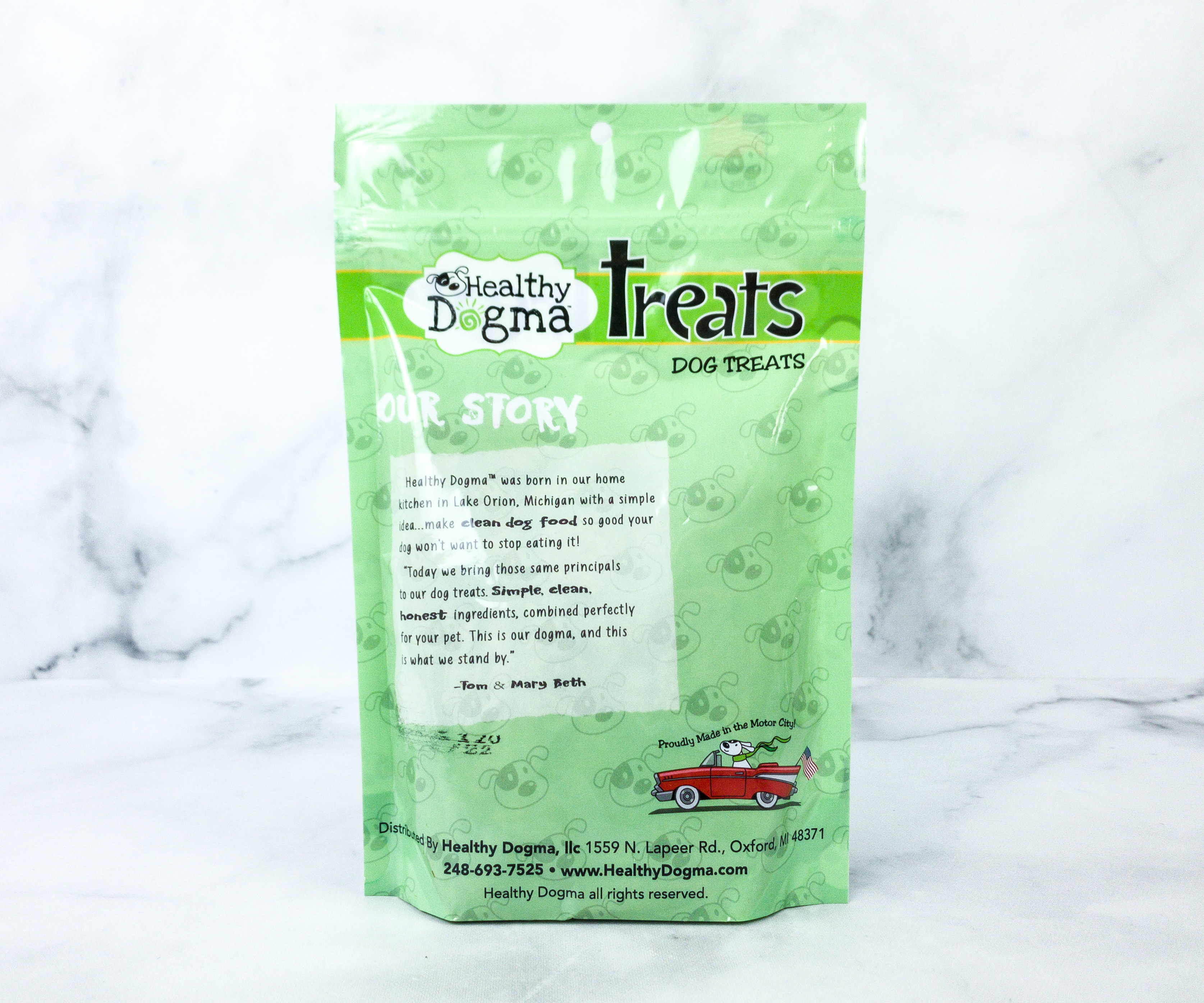 These treatments are a great source of carbohydrates, fiber, protein, and other minerals that helps keep a dog healthy and strong.
These bite-sized treats are really crunchy! The small size also makes them ideal as a training reward!
Bocce's Bakery Mud Pie Oh My ($4.25) More yummy dog treats in our box! This time, it showcases all-natural, simple ingredients that include oat flour, peanut butter, carob, vanilla, ground rice, oats, molasses, and flaxseed.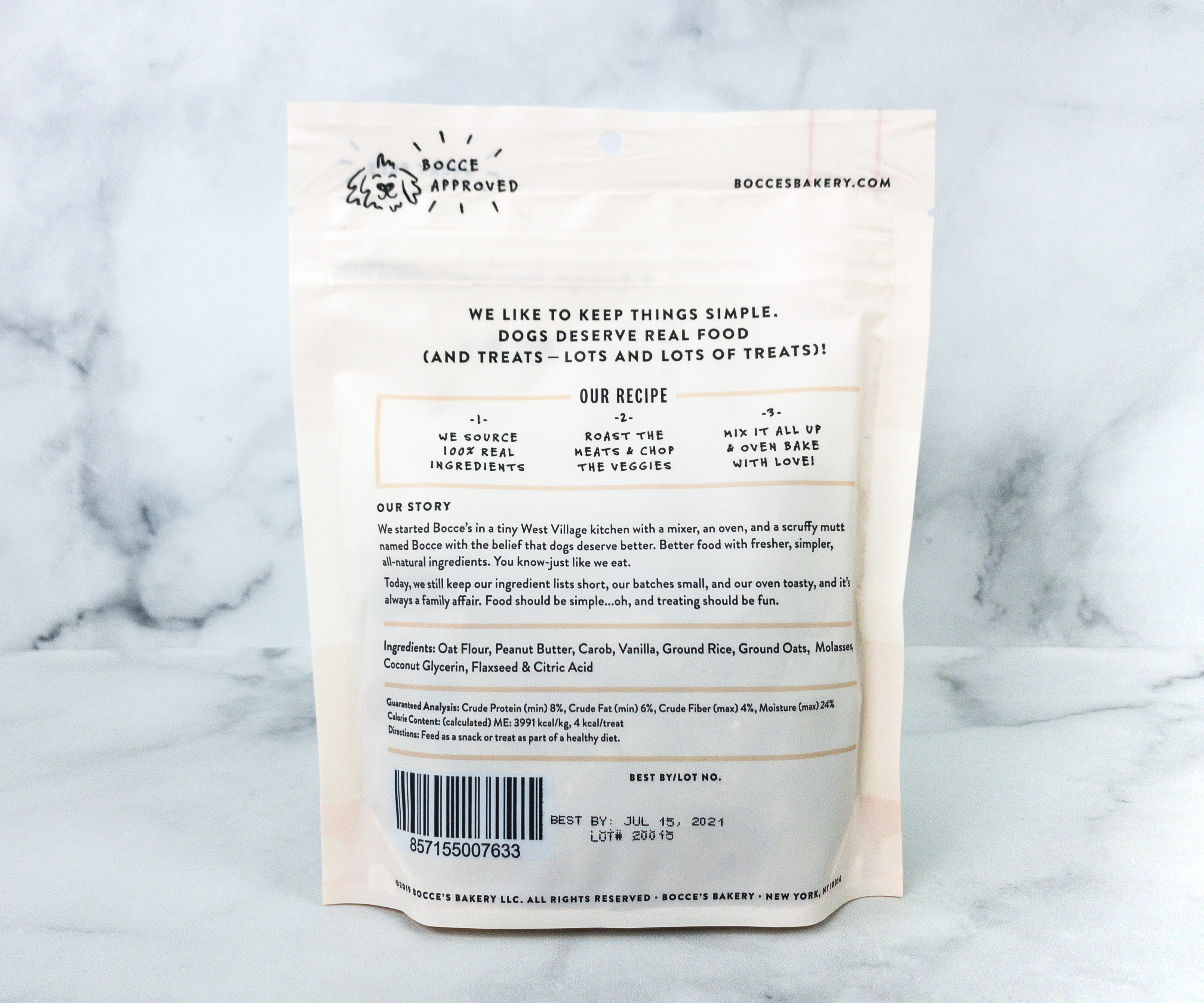 According to the packaging, these treats are wheat-free and a great source of protein and fiber!
Inside the bag are crunchy, B-shaped, bite-sized treats. It's a great snack for dogs and even as a training reward!
It's another fun month with Pug Box! As expected, the toys and treats they send are of high-quality, keeping dogs happy and their pet parents satisfied. This month, the box includes 2 bags of treats plus a pack of beef jerky. All of them are made with fresh and healthy ingredients so we don't have any worries when feeding them to our dogs. The toys in this box are also fantastic, especially the wishbone-shaped toy. It's enticing for dogs because of its bacon flavor, and it's also pretty durable! Another awesome thing about this subscription is that each box also includes a bonus item for pet parents. This month, it's a pair of cute cup sleeves. All these useful items make the subscription totally worthy!
What do you think of this month's Pug Box?