Public Goods is a membership service that offers essentials, including personal care, household items, grocery, and vitamins, and supplements. For a $59 annual membership fee, you get access to an entire line of high-quality essentials at well below retail prices. Most products are organic, and there are also vegan-friendly, gluten-free, and tree-free options.
Public Goods, in partnership with Eden Reforestation Projects, plant a tree every time you place an order. They do it to offset the carbon used in the creation and shipment of their products. At present, they've planted nearly 100,000 trees and counting!
DEAL: Get 25% off your first order. Use this link and the coupon code HELLOPGA.
NOTE: You'll automatically be subscribed to Public Goods Membership when you order – that's 2 weeks FREE. After the trial, you'll be charged $59 annual membership fee. Once you sign up for your membership – you're IN! There's free shipping on $45+ orders in the US – $100+ in Canada.

In line with their zero-waste efforts, Public Goods continues to invest in biodegradable or compostable materials, like sugar cane bottles, tree-free paper, and toxin-free ingredients. They also currently use boxes and packagings from sustainable sources. Some of the zero-waste products you can find on their website are food products in glass containers and with metal lids, reusable bags, bar soaps, washcloths, shampoo bars, vacuum bottles, and wool dryer balls.
For some of their personal care and household products, Public Goods offers refills. If it's your first purchase, get the full-sized bottle first and then save money and help reduce waste next time by just buying the refills. Personal care refills come in recyclable pouches, while household product refills come in recyclable tubes.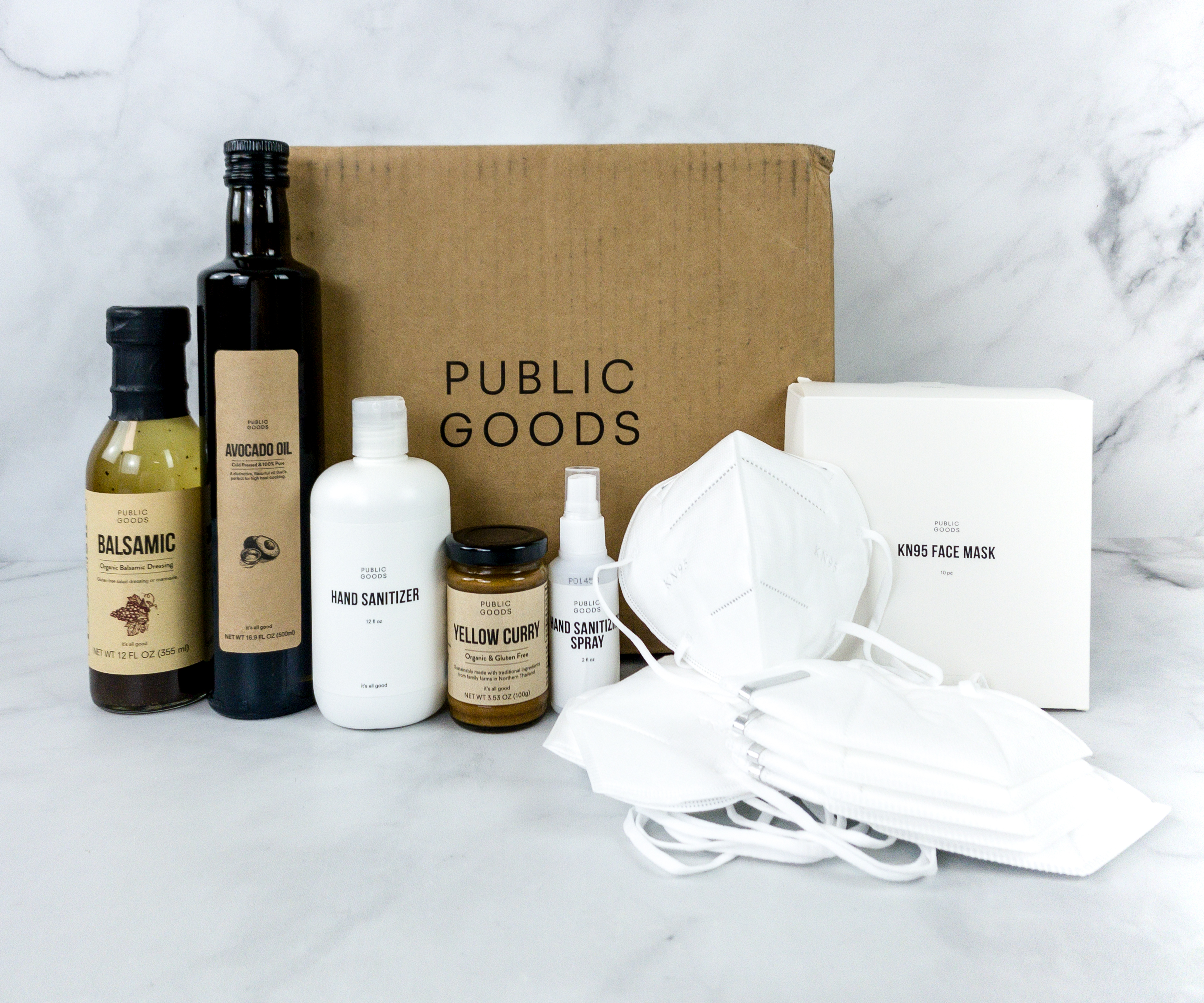 Everything in my box! This month we picked out a mix of kitchen staples and PPE.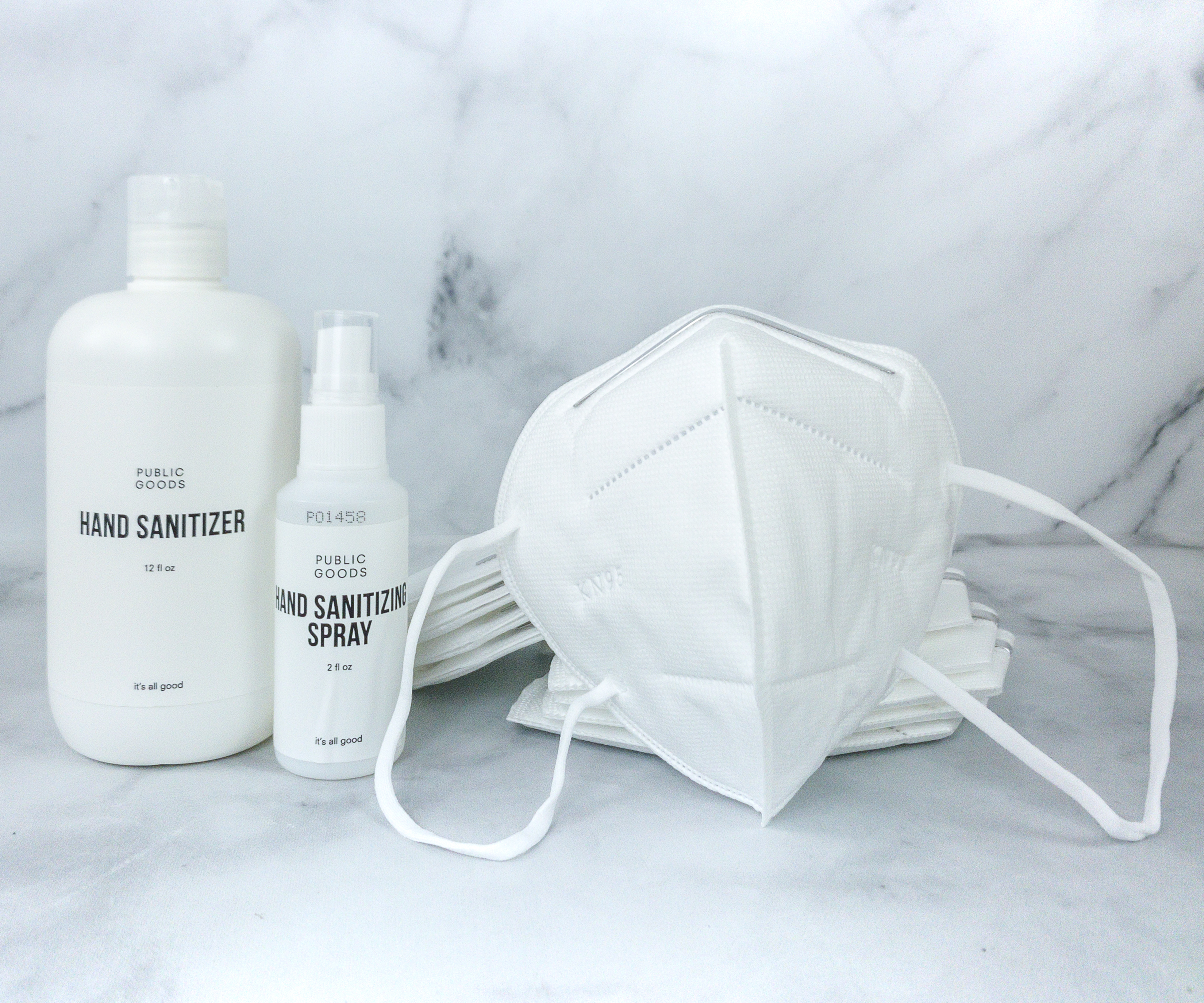 First up, we have personal care essentials: a hand sanitizer, a hand sanitizing spray, and a set of face masks.
KN95 Face Mask ($44) It's a 10-piece set of KN95 face masks, a must-have for protecting yourself from viruses and such.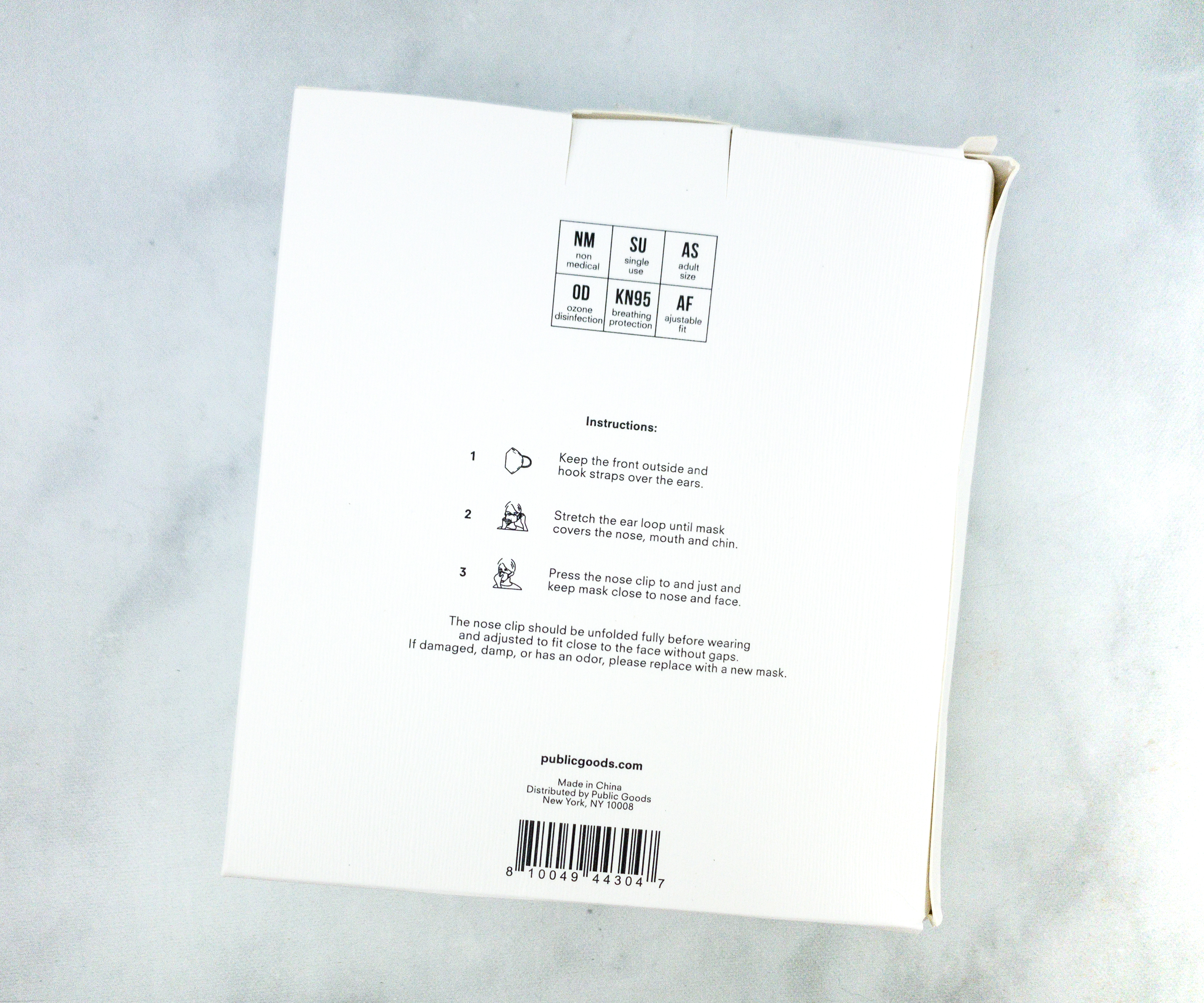 The bottom part of the mask features all the specifications and instructions on how to properly use the mask.
Inside the box are two separate packs of KN95 masks, closely sealed to ensure that they all arrive clean and in great condition.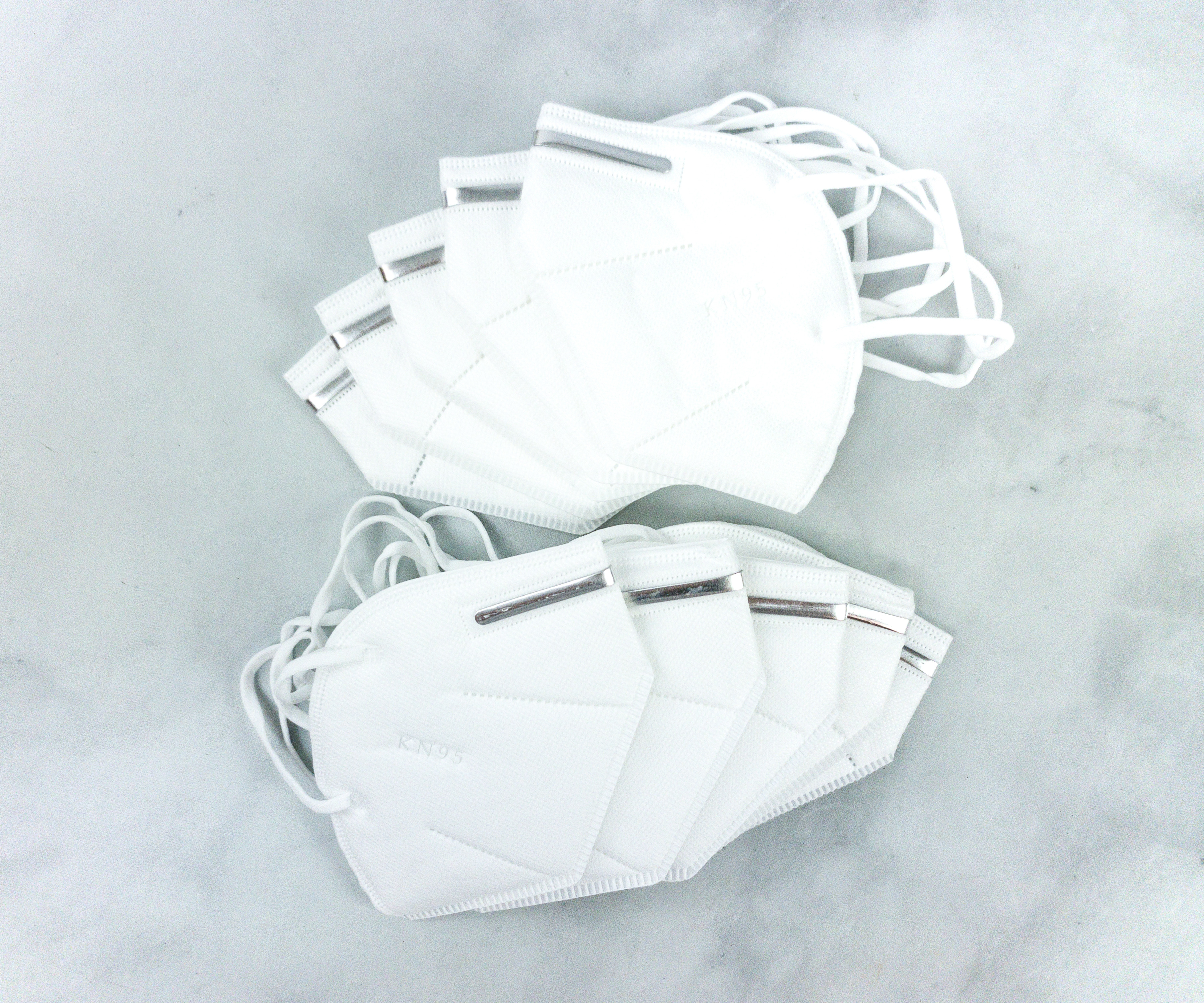 Each pack contains 5 white KN95 masks!

KN95 is a non-medical respirator mask made with 5 layers of 100% polypropylene and cotton that can filter up to 95% of harmful particles in the air that may enter your nose and mouth.

This mask features adjustable elastic cord straps that can easily and gently fit on your ears.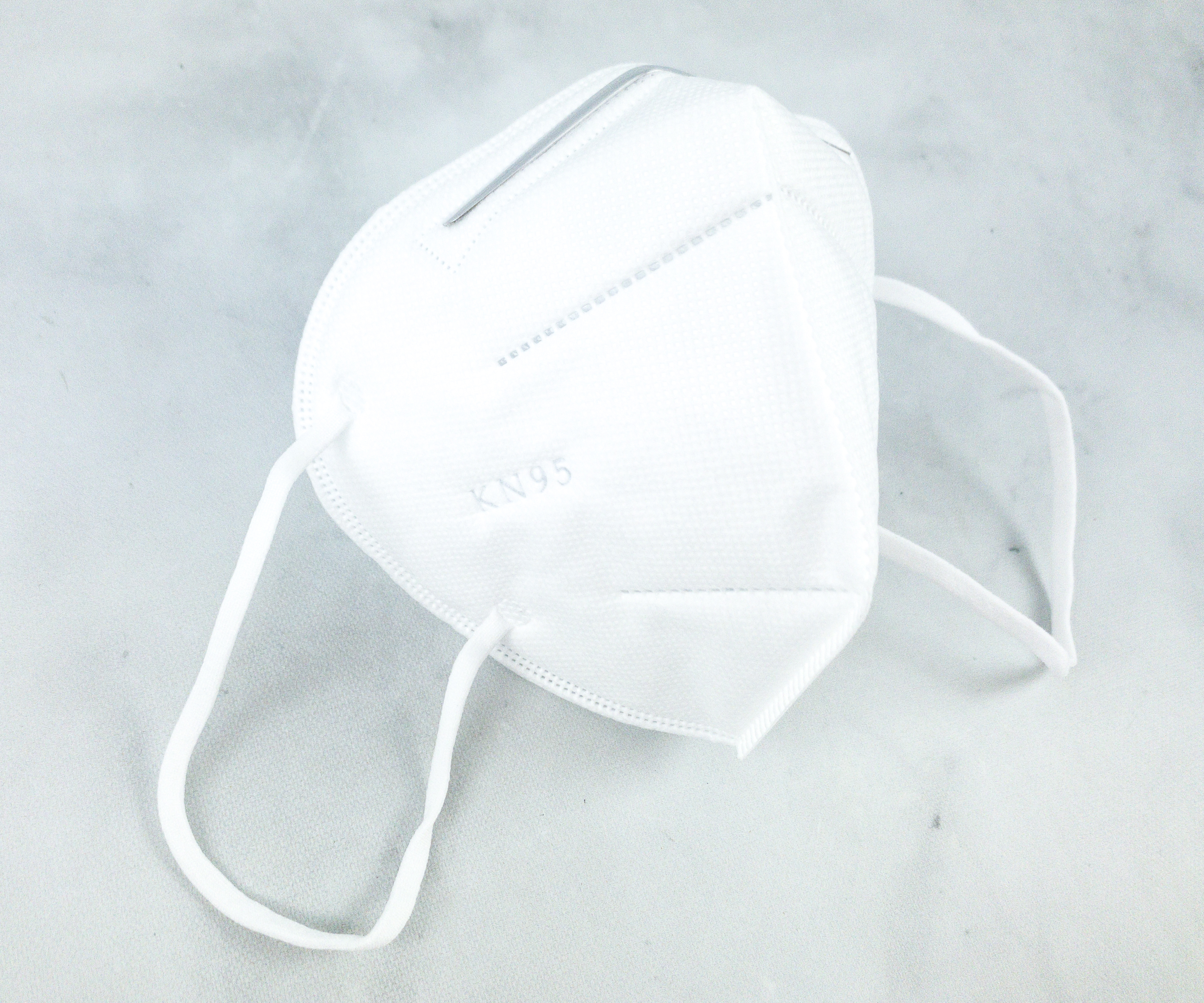 It also features a metal nose-bridge that can be adjusted to tighten the fit and help prevent particles from going inside.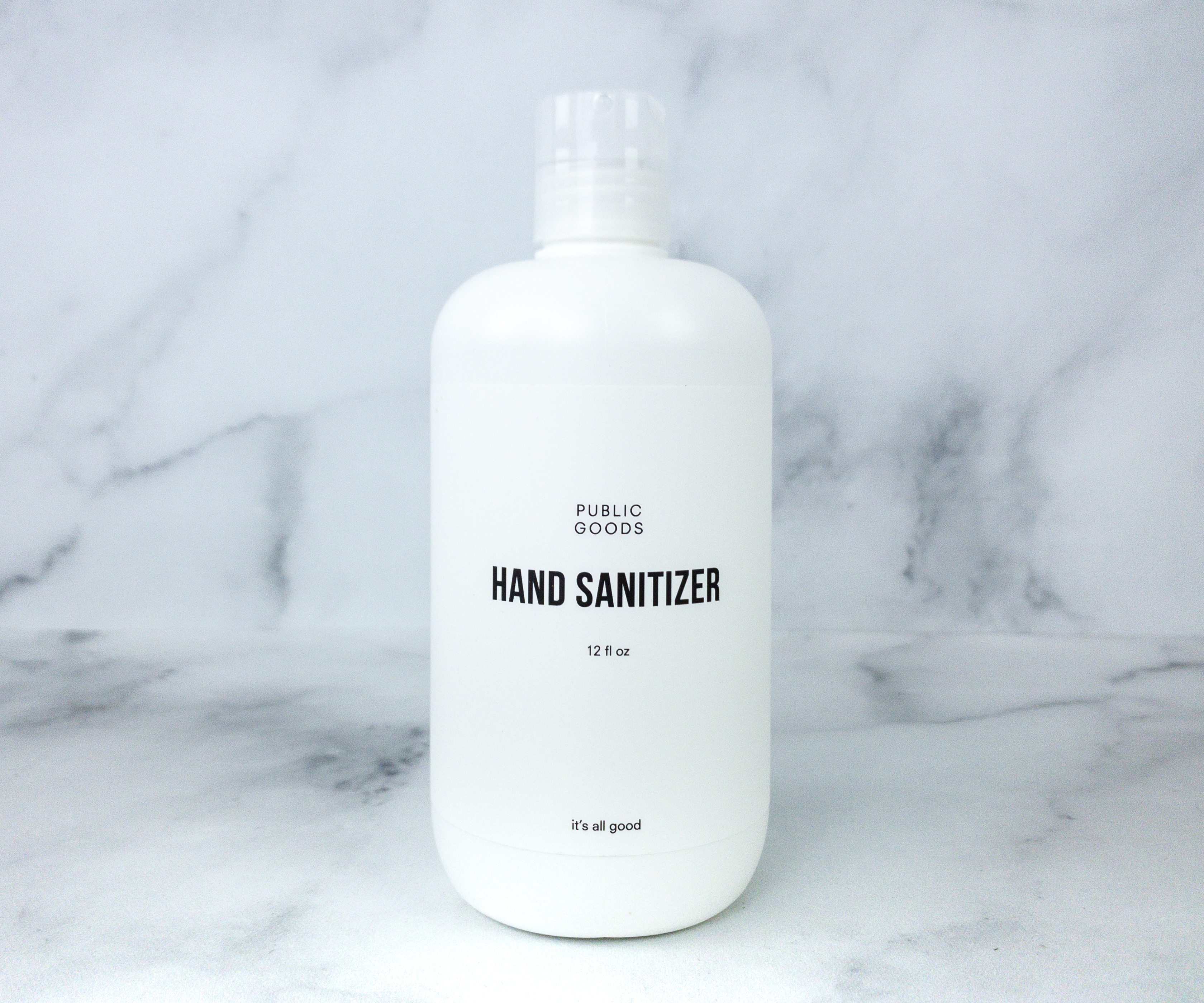 Hand Sanitizer ($7.50) Aside from washing using soap and water, another way to disinfect is by using a sanitizer. This hand sanitizer from Public Goods contains 62% ethyl alcohol as well as glycerin and aloe vera, keeping your hands not just germ-free but moisturized as well.
This hand sanitizer has a smooth jelly texture with a light scent that evaporates quickly. The formula is also paraben-free!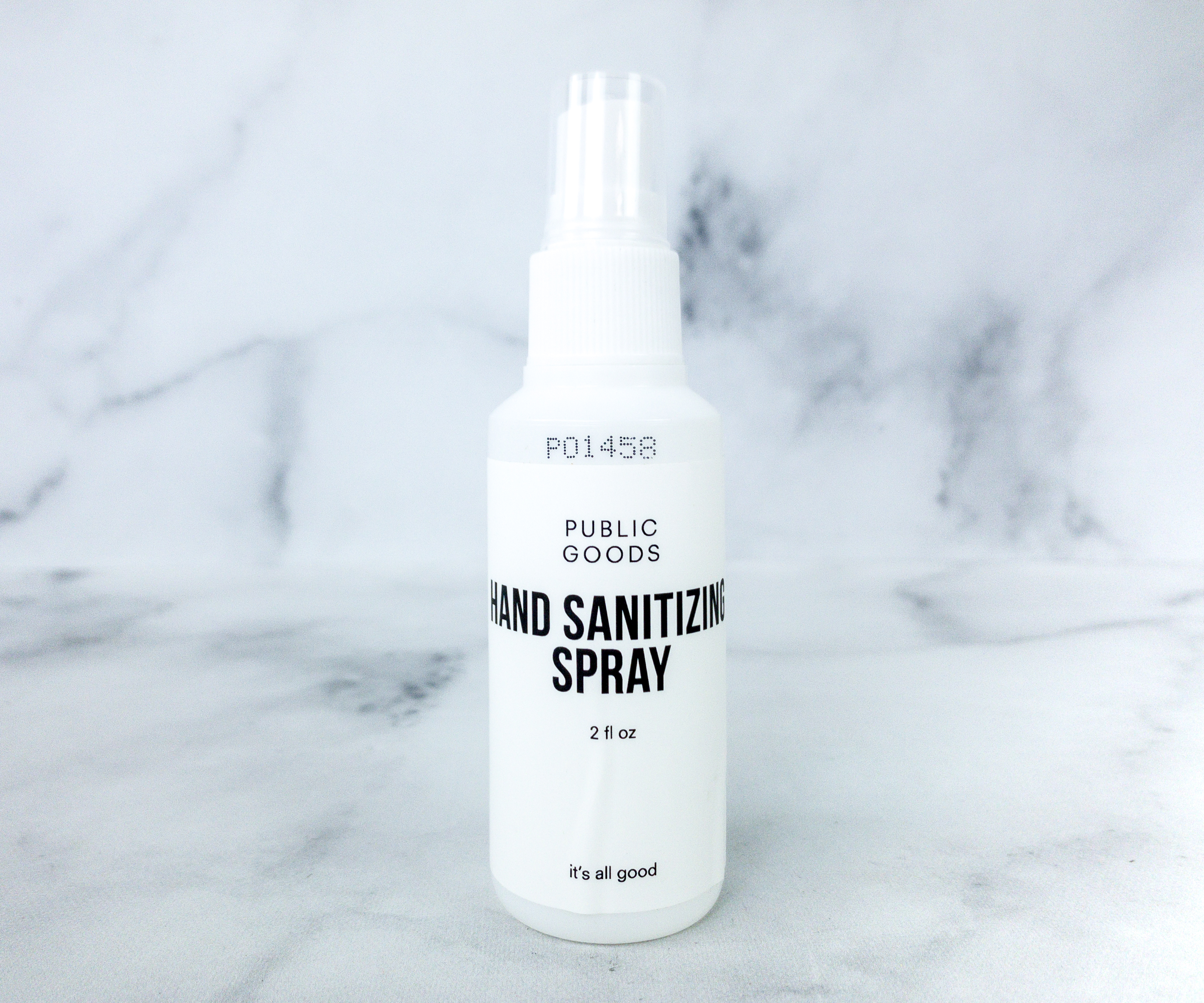 Hand Sanitizing Spray ($3.75) We have another hand sanitizer in our box, and it is in spray form. This sanitizer is made with natural, aromatherapeutic ingredients that promise to eliminate up to 99.9% of germs.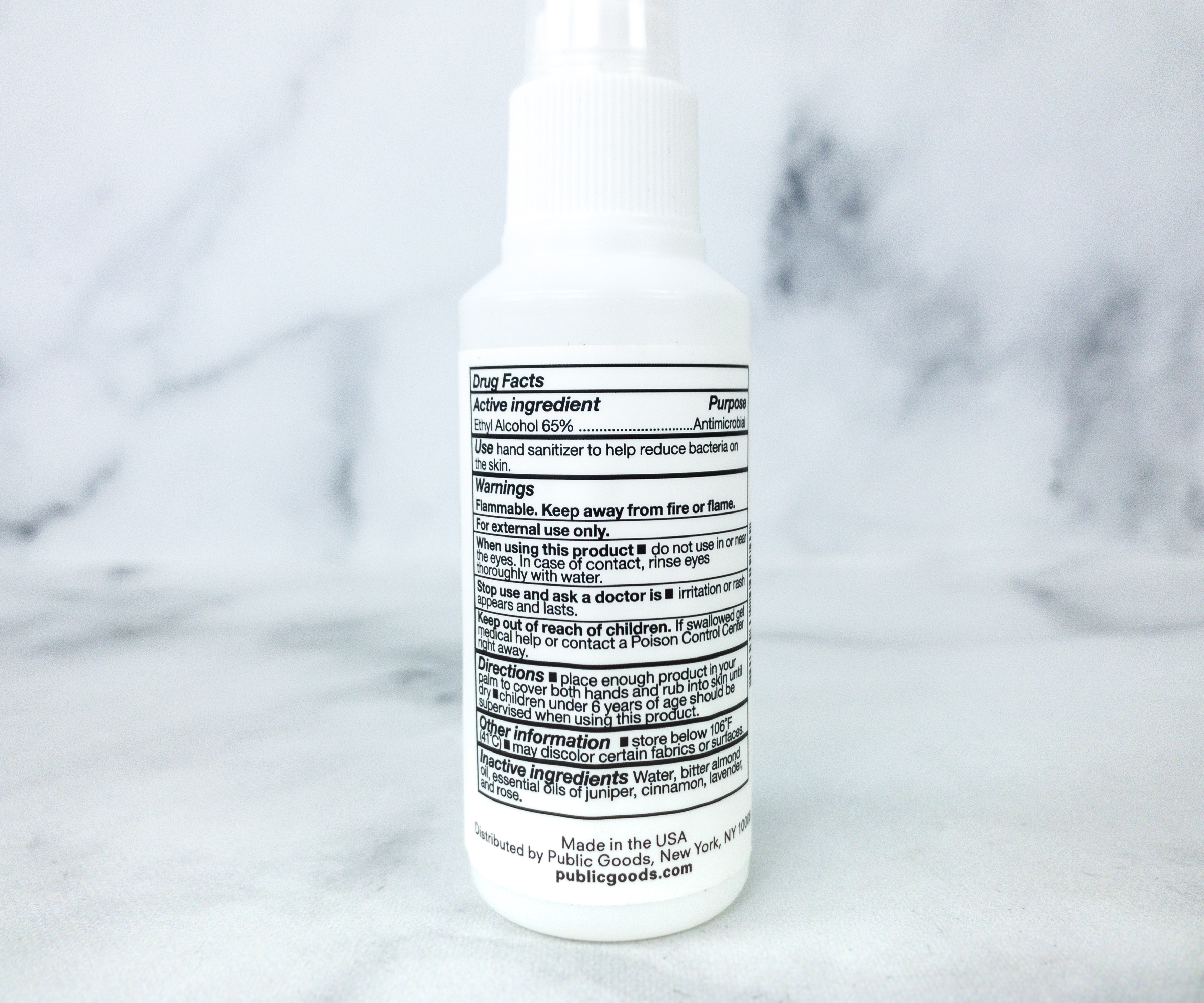 This sanitizer also contains 65% of organic ethyl alcohol, plus cinnamon leaf oil and botanical essences of juniper berry, lavender, and rosebud which produce a delicate, calming scent. The formula is even vegan-friendly, gluten-free, paraben-free, and sulfate-free.

The second batch of goods are edible ones and it includes avocado oil, balsamic vinaigrette, and yellow curry!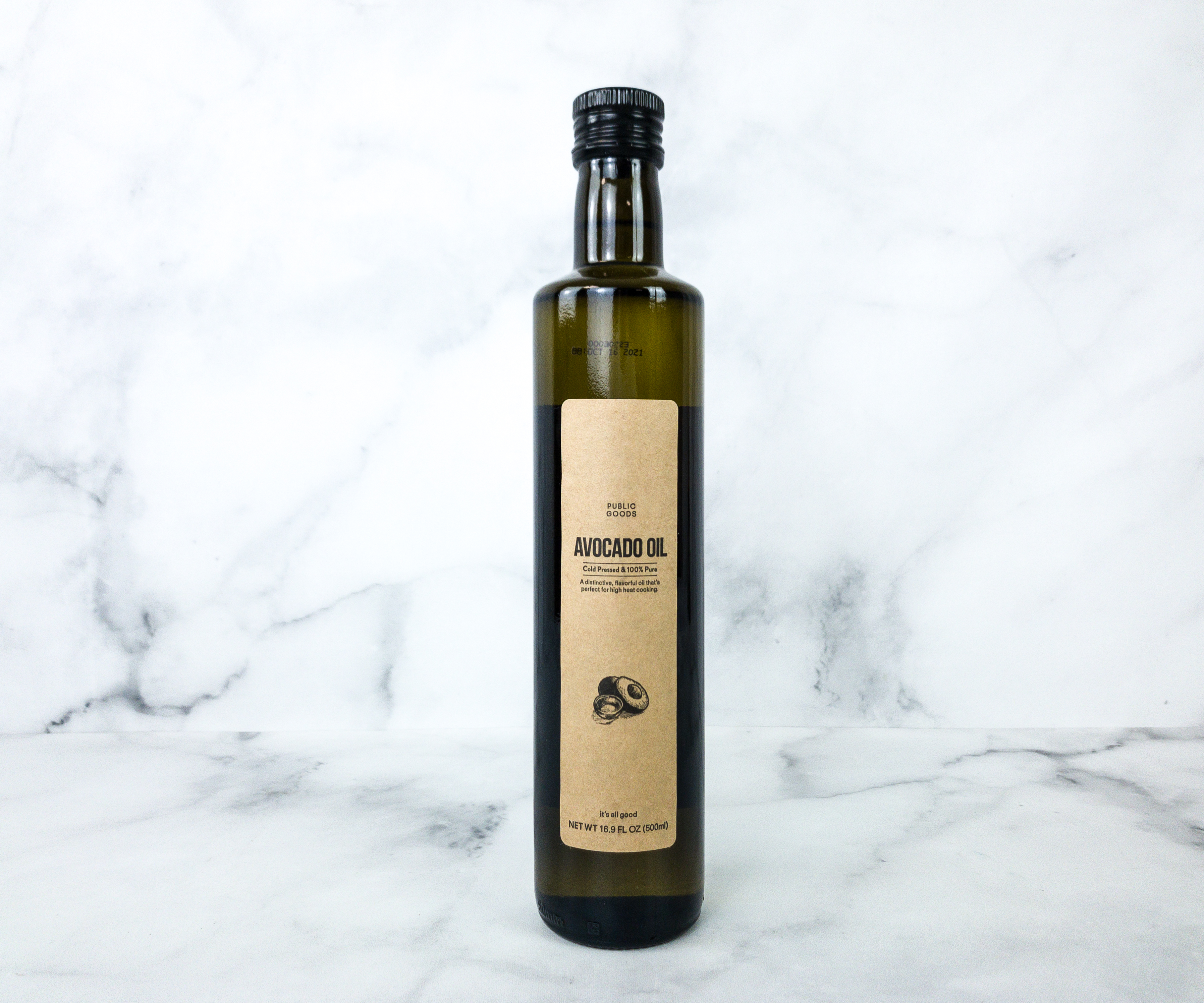 Avocado Oil ($9) It's a keto-friendly, all-natural, and non-GMO avocado oil made from 100% avocado that went through a chemical-free, cold-pressed process that preserves all its nutritional benefits and flavors.

This avocado oil is rich in healthy fats and antioxidants that protect the body's cells from radical damage while keeping your heart healthy and lower the risk of infection and some forms of cancer.
Balsamic Vinaigrette  ($4.75) This balsamic dressing is made from kosher, non-GMO, gluten-free, and all organic ingredients that include soybean oil, balsamic vinegar, white distilled vinegar, sugar, salt, garlic powder, black pepper, and thickening agents.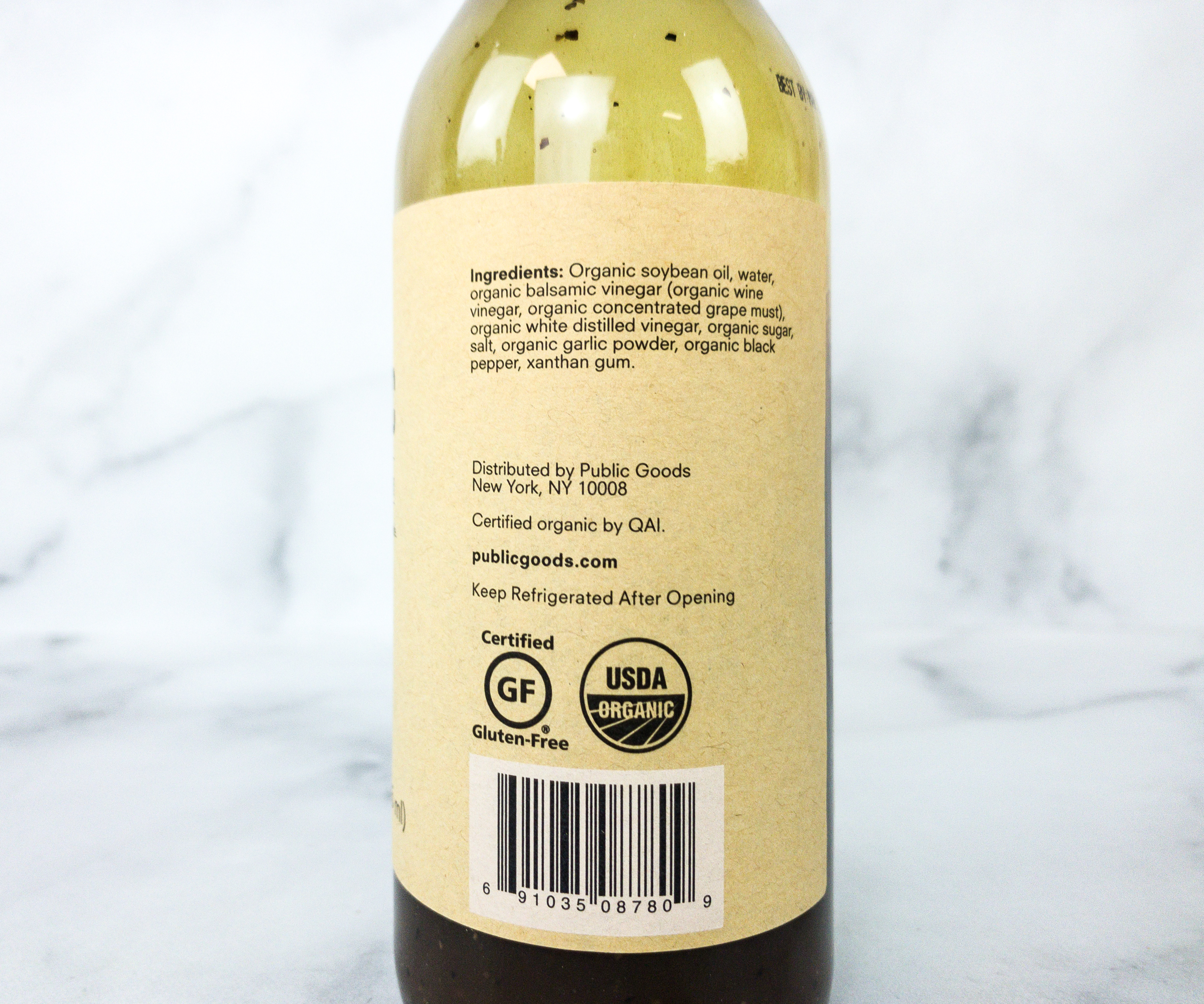 It's a delectable and versatile balsamic vinaigrette that can be used not just for salads, but also for your steamed and roasted recipes!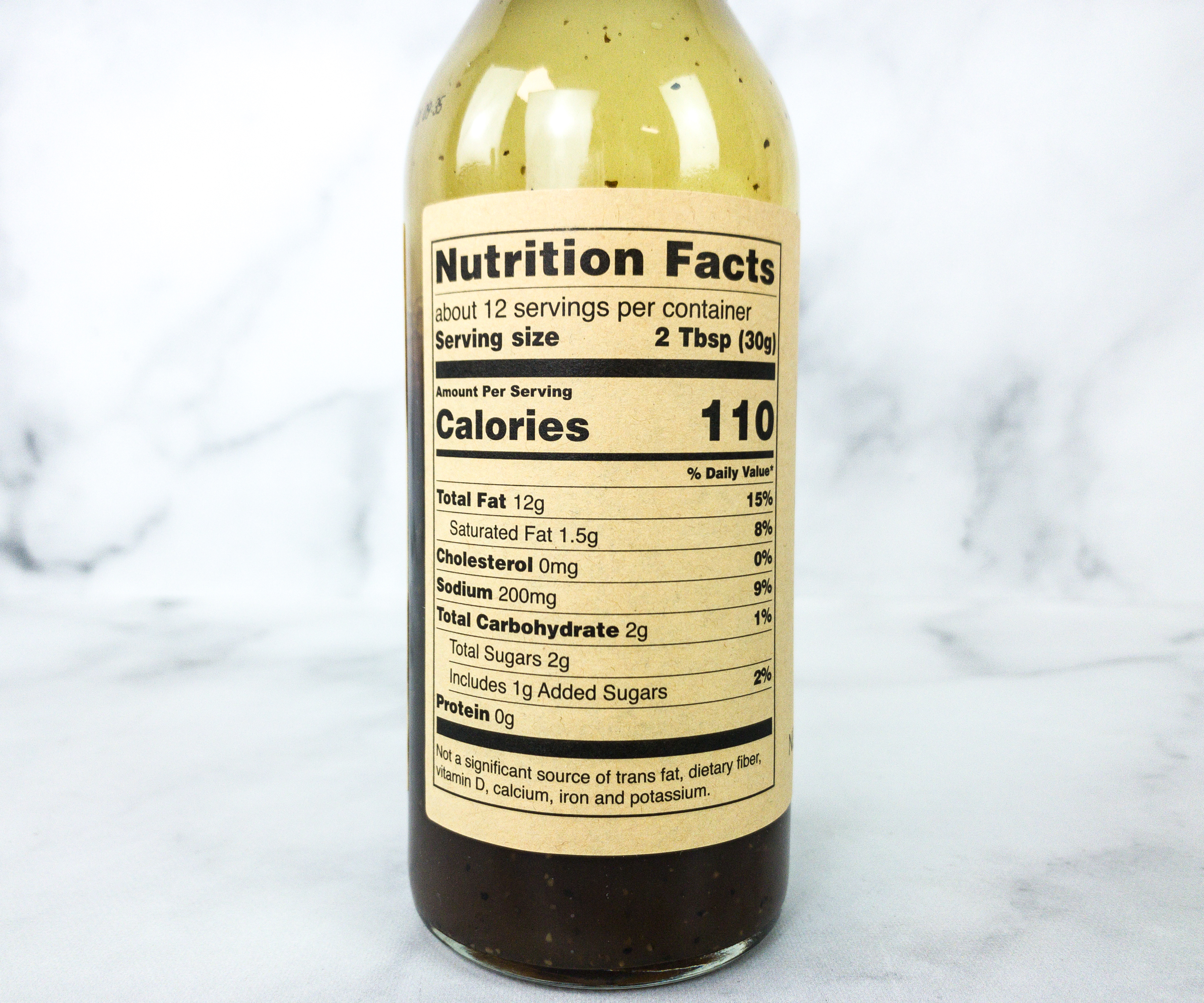 According to the label, it doesn't contain any cholesterol.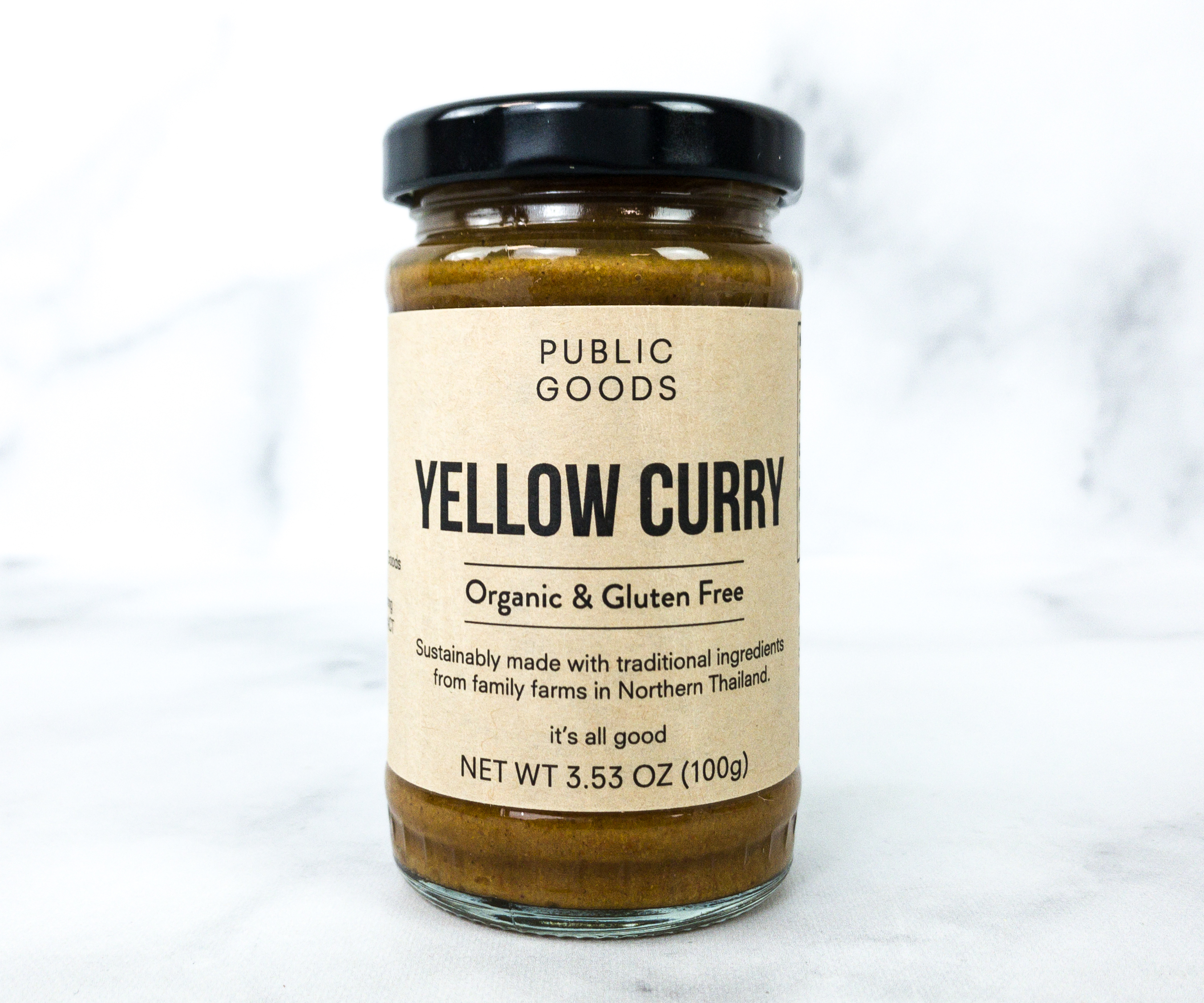 Yellow Curry ($6.25) It's a special type of curry made from shallots, garlic, lime juice, galangal, Himalayan pink salt, dried red chile, turmeric, coriander, fennel, cumin, cinnamon, and clove powder.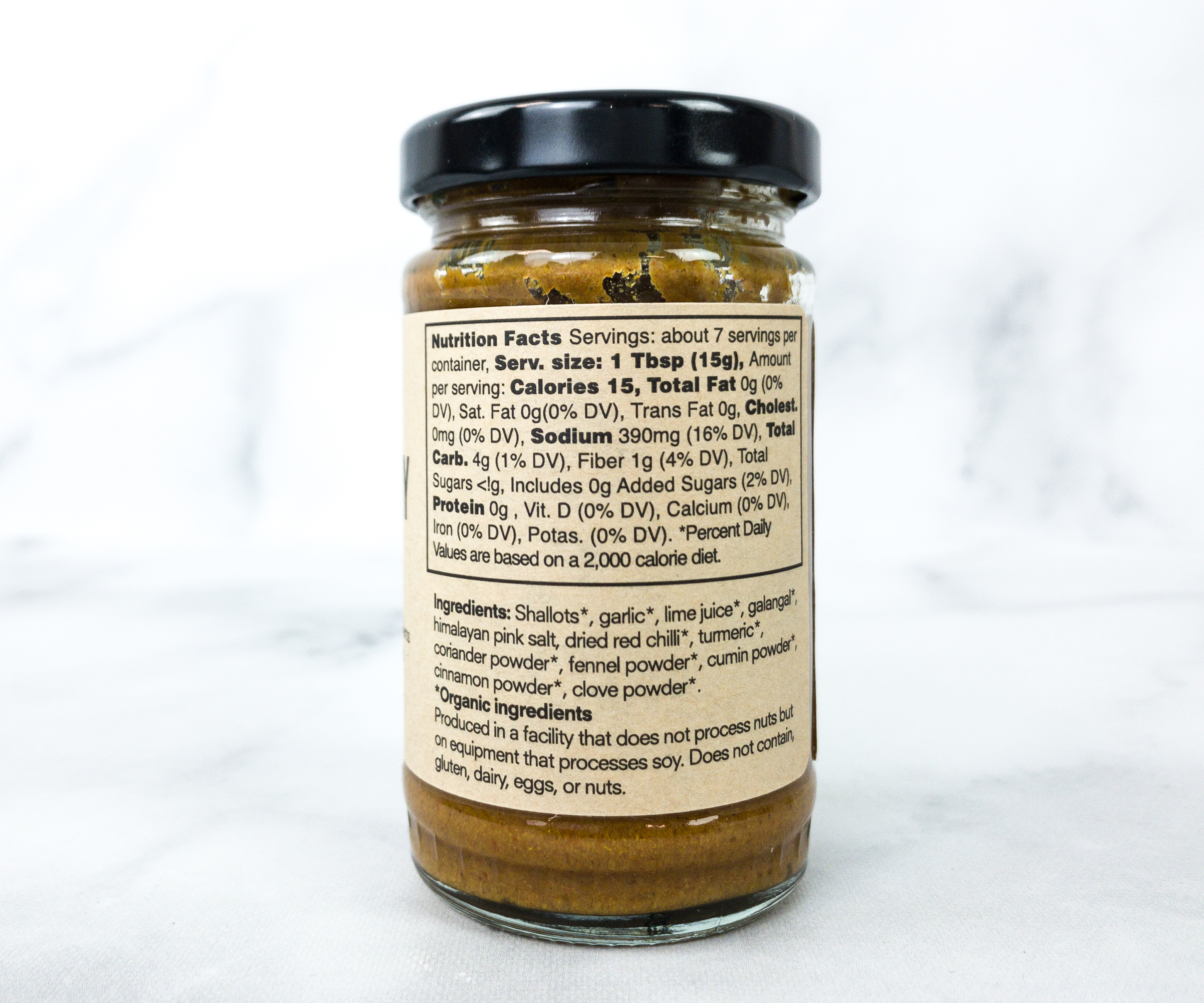 This curry paste is also 100% vegan and doesn't contain any gluten, nuts, oil, refined sugar, or any artificial ingredients.
This type of Thai curry is best used for adding a striking color and flavor to your soups, stews, salad dressings, and many more!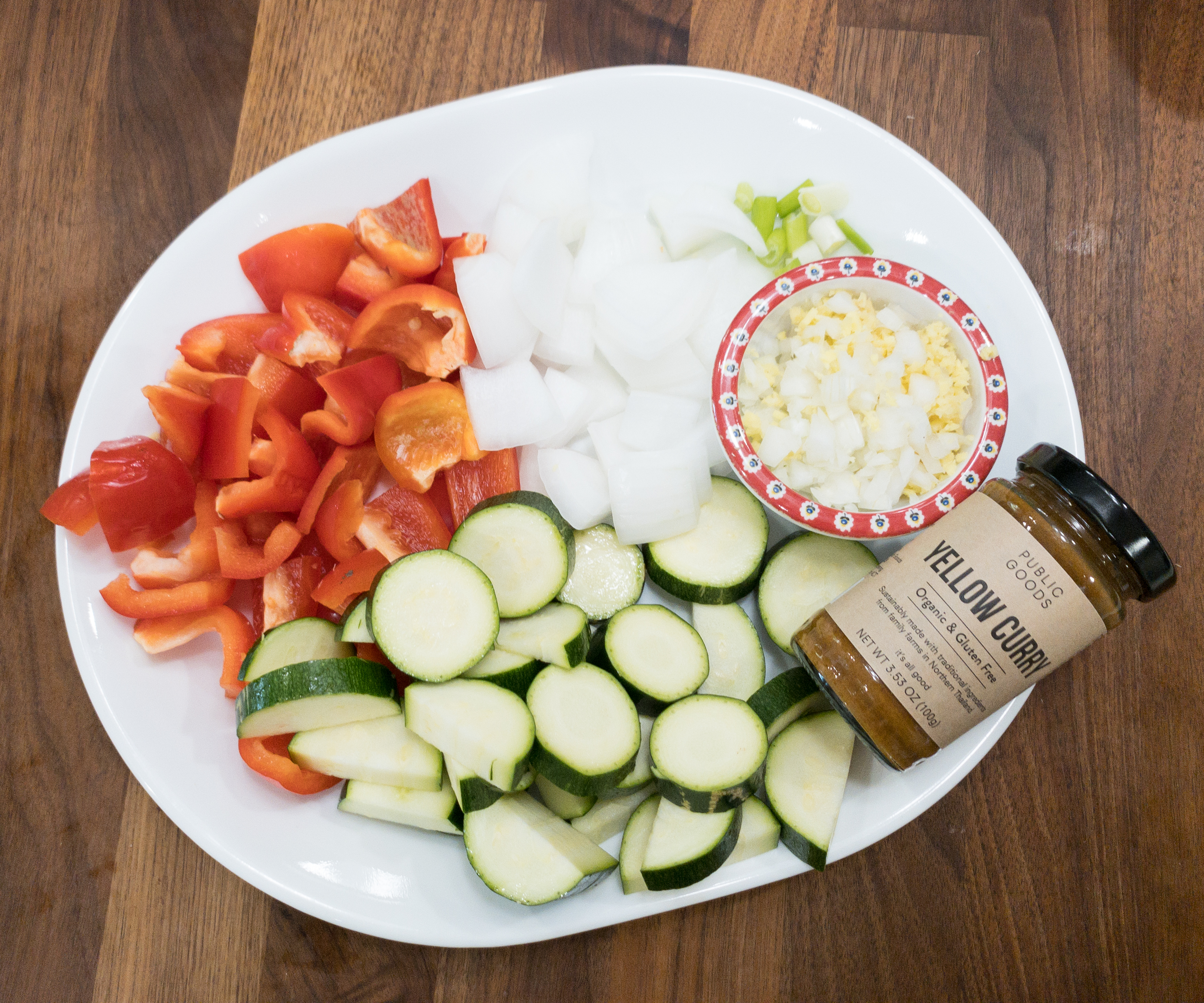 We had to try it right away! We used bell peppers and zucchini for our own version of curry.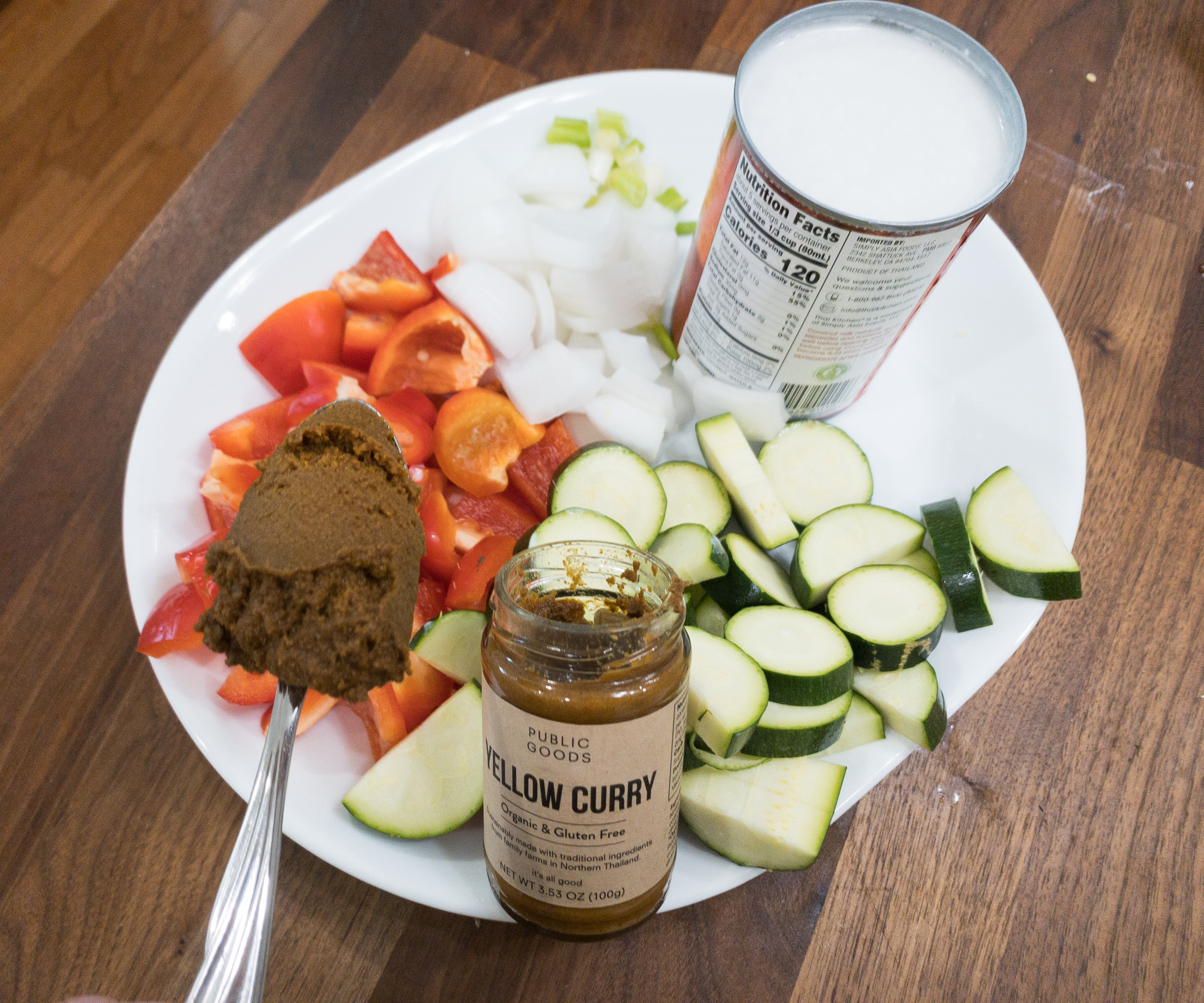 My wife also bought coconut milk! Thai curry is pretty easy to make and the key to making it taste really good is in the curry paste.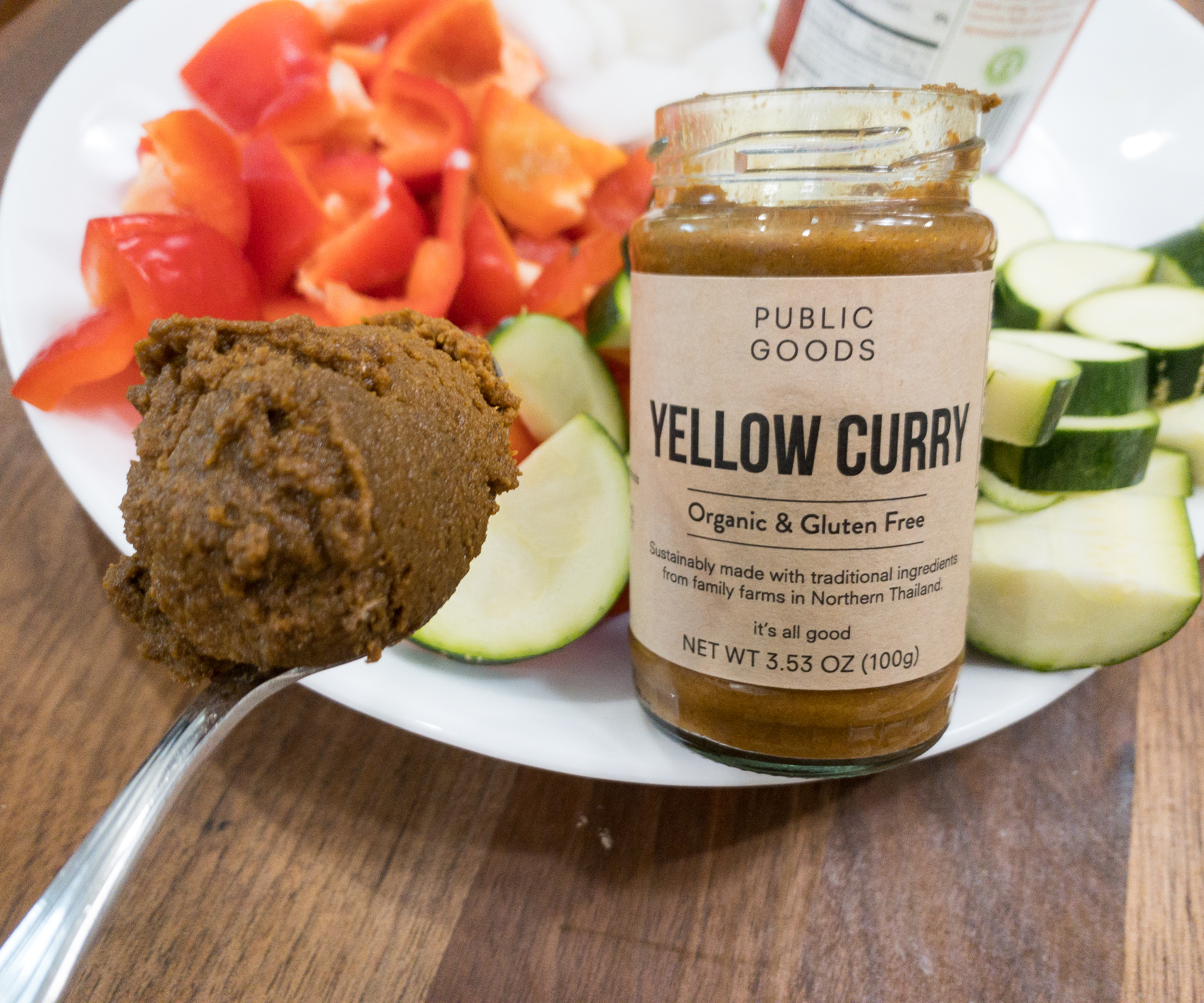 Look at that thick paste!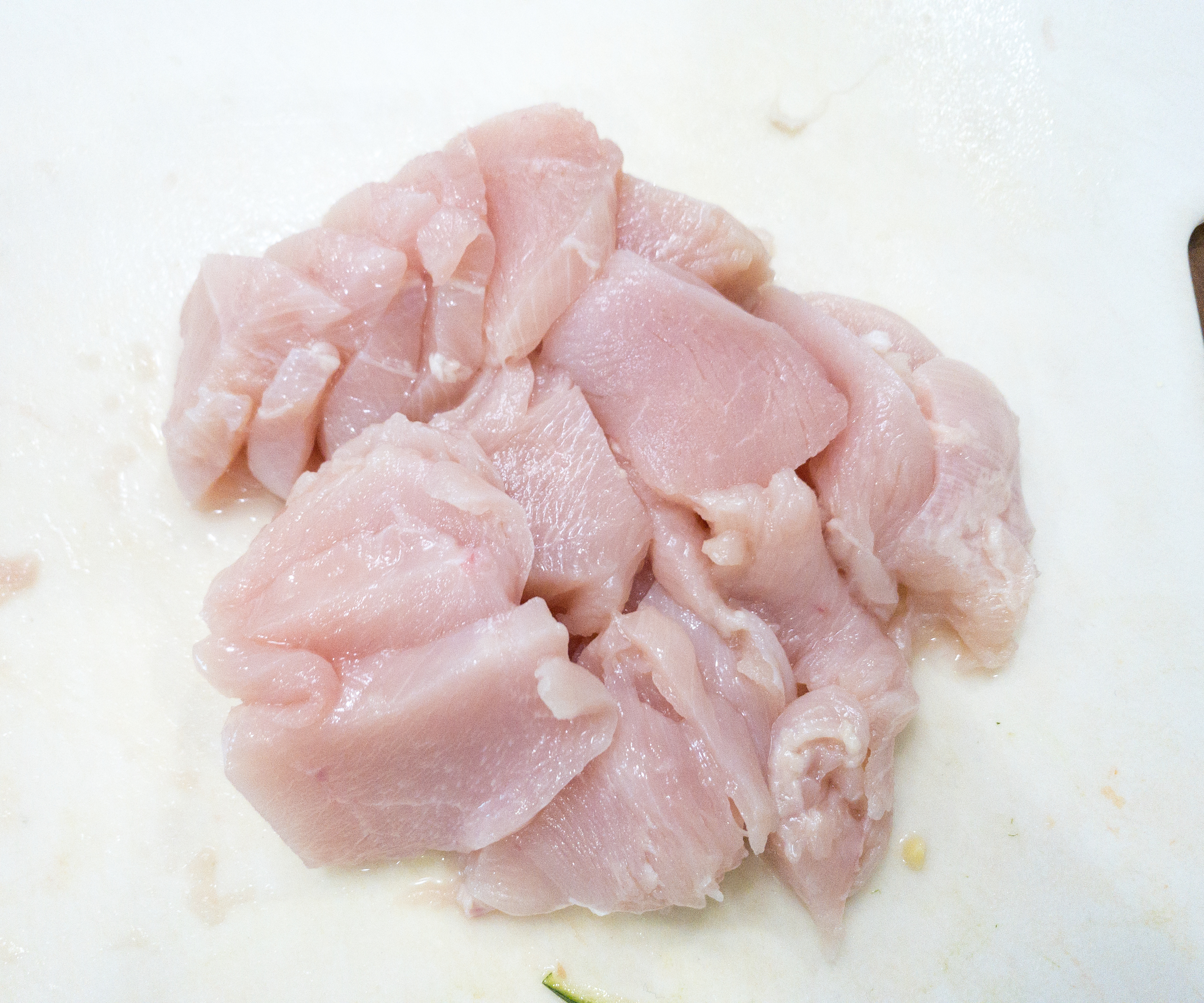 We also added slices of boneless chicken into our curry to make it more filling!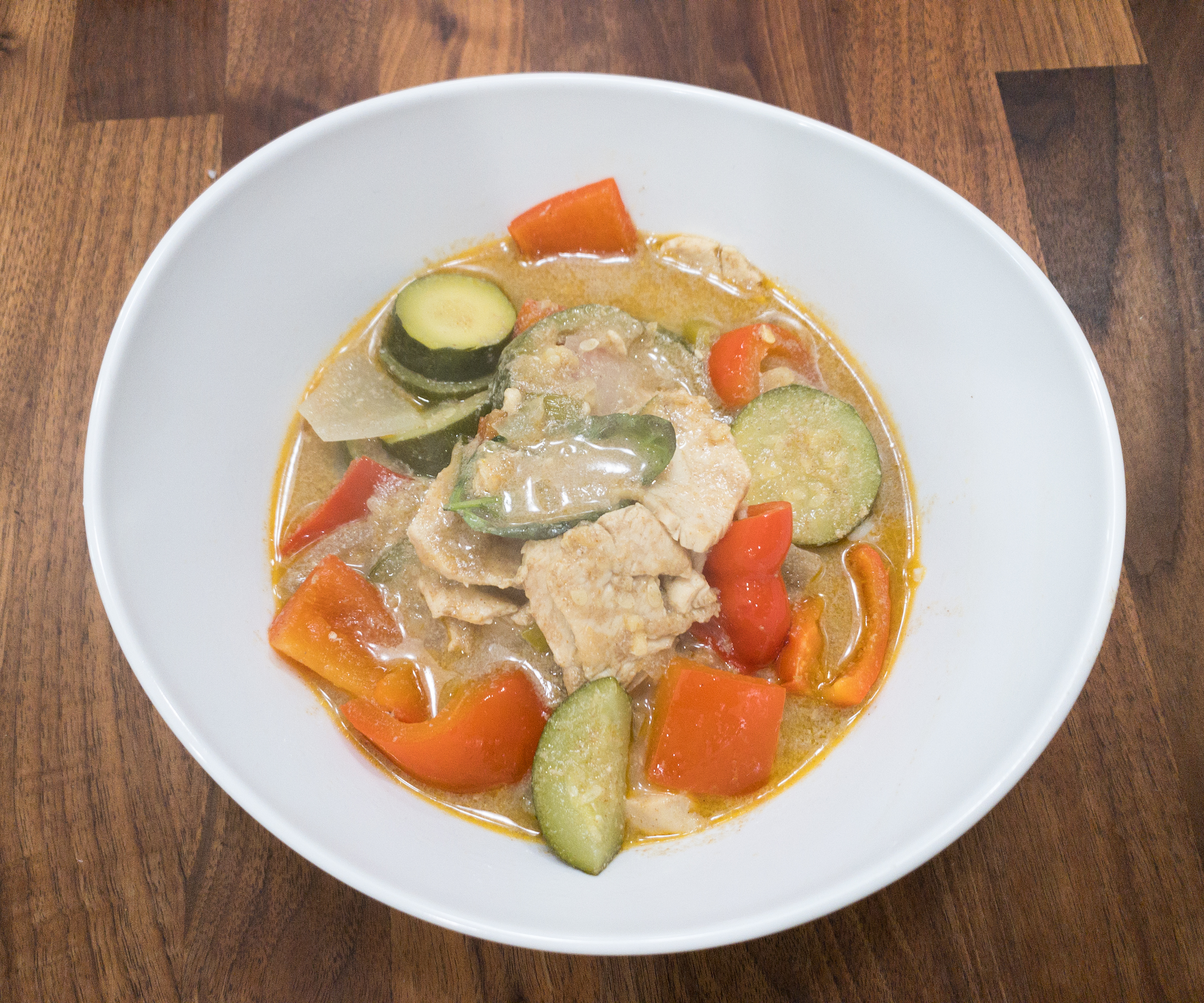 You just need one small pot for this recipe. Add oil and curry paste first, then put in your choice of meat and vegetables. Lastly, add the coconut milk and water, and simmer until cooked!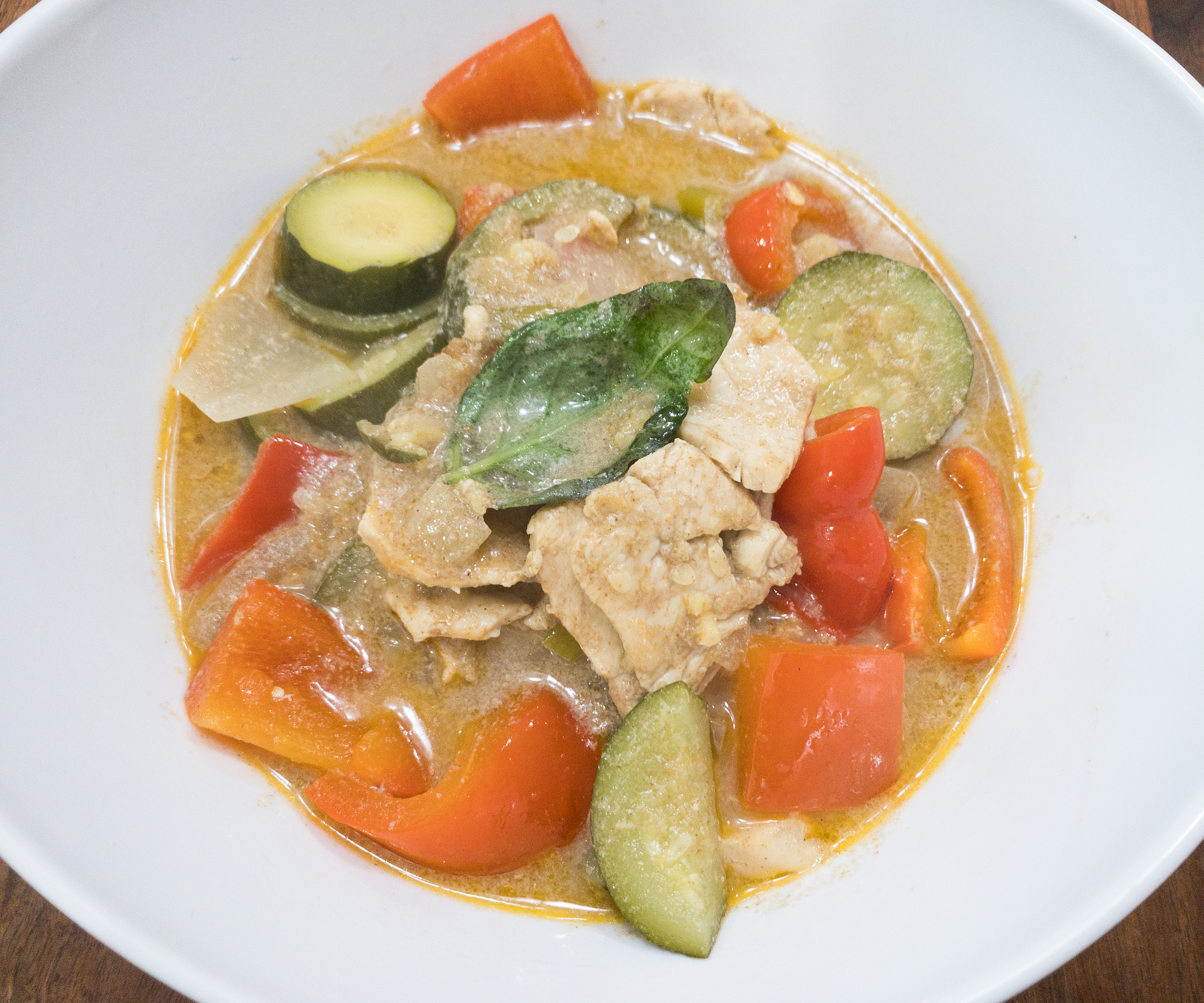 It's best served warm and it also goes well with rice. This dish came out so tasty, and it's all because of the curry paste!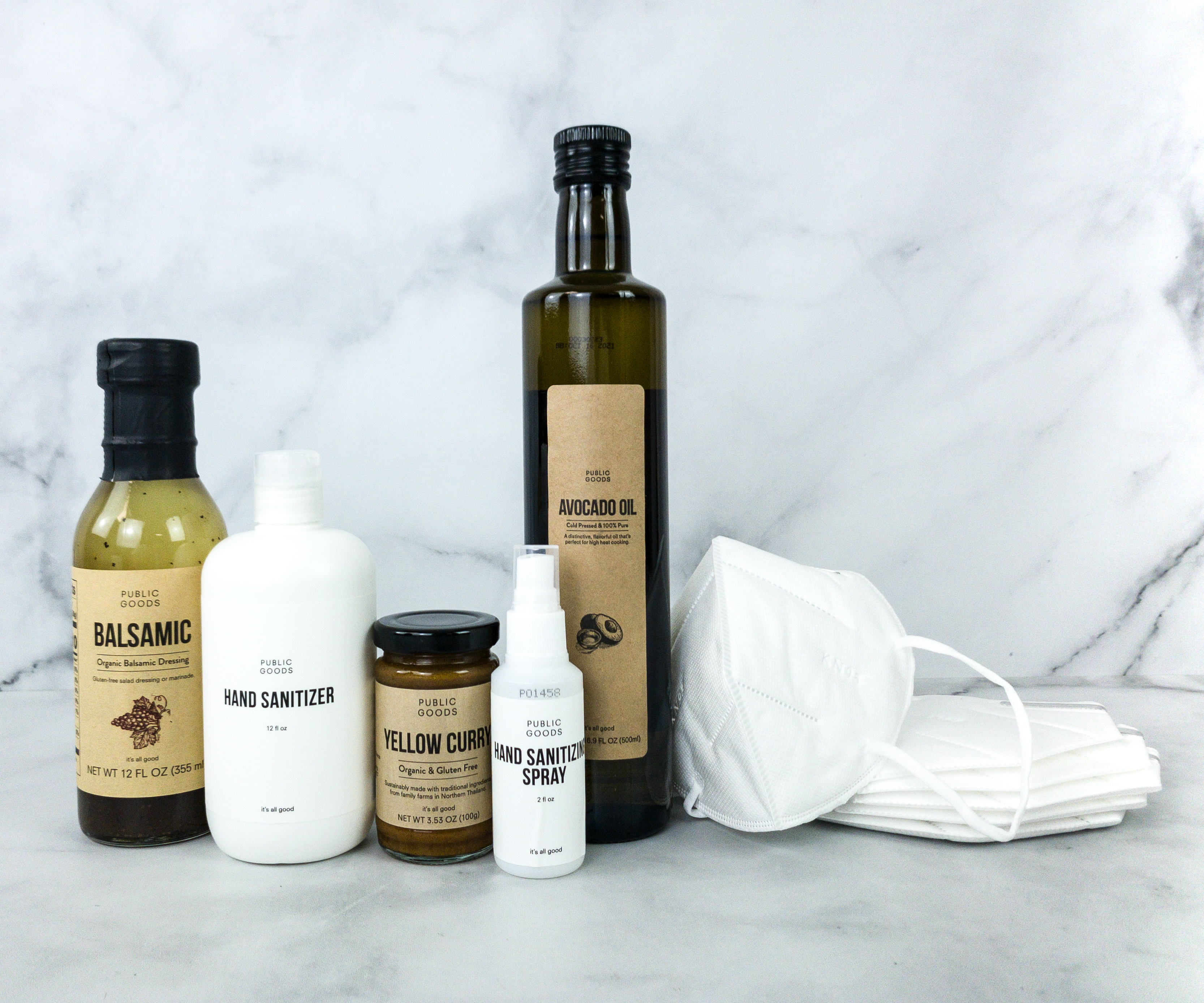 Another look at all the items we received this month!
Public Goods' selection of eco-friendly and high-quality items is highly impressive! This month, we picked personal care products like sanitizers and face masks. I love the sanitizers because of their gentle formula, plus their eco-friendly packaging. There's an option to buy just the refills next time, so we can help reduce waste. As for the masks, they were easy to use! The straps were soft and lightweight so we didn't encounter any problems wearing them either. We also grabbed some condiments which are made with all-organic, clean ingredients. The balsamic dressing, yellow curry, and avocado oil were of gourmet quality. They surely made our home-cooked dishes tastier! Public Goods is one of the best brands committed to providing zero-waste and sustainable products. Whether you're starting a zero-waste lifestyle or you simply want to discover new products for yourself and for your home, this is worth looking into!
Are you getting Public Goods?