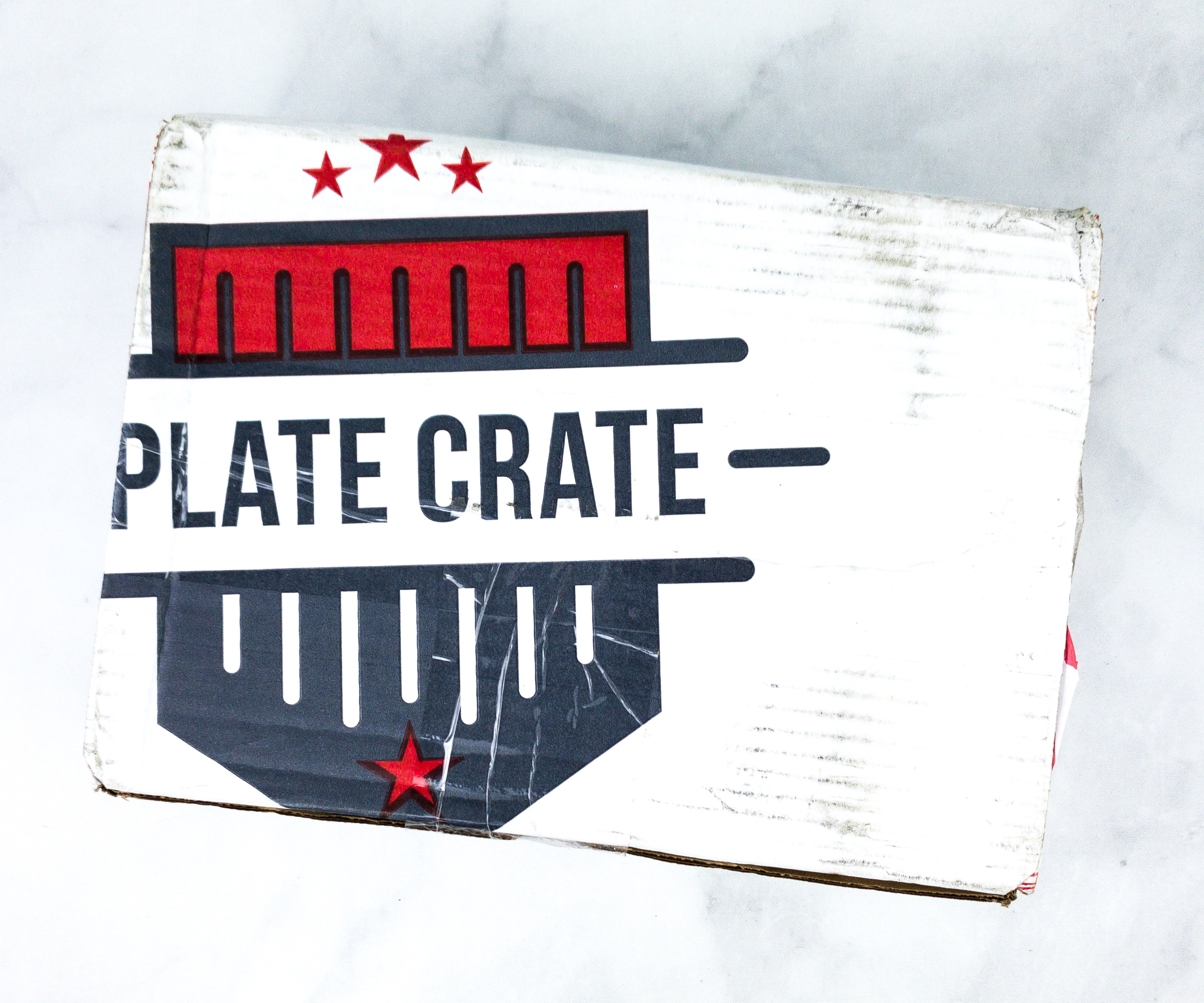 Plate Crate is a monthly subscription for baseball enthusiasts! Each box includes 6-8 exclusive and licensed baseball gear, training aids, accessories, apparel, collectibles, and more, for $49 per month.
DEAL: Get $20 off on any subscription! Use coupon code HELLO20.
The box offers four subscription lengths:
Monthly: $49 per box – your subscription renews every month
Quarterly: $45 per box – save 10% for all 3 crates
Pay Twice A Year: $43 per box – get 15% discount for all 6 boxes
Annual Payment: $40 per box – a 20% discount for a whole year subscription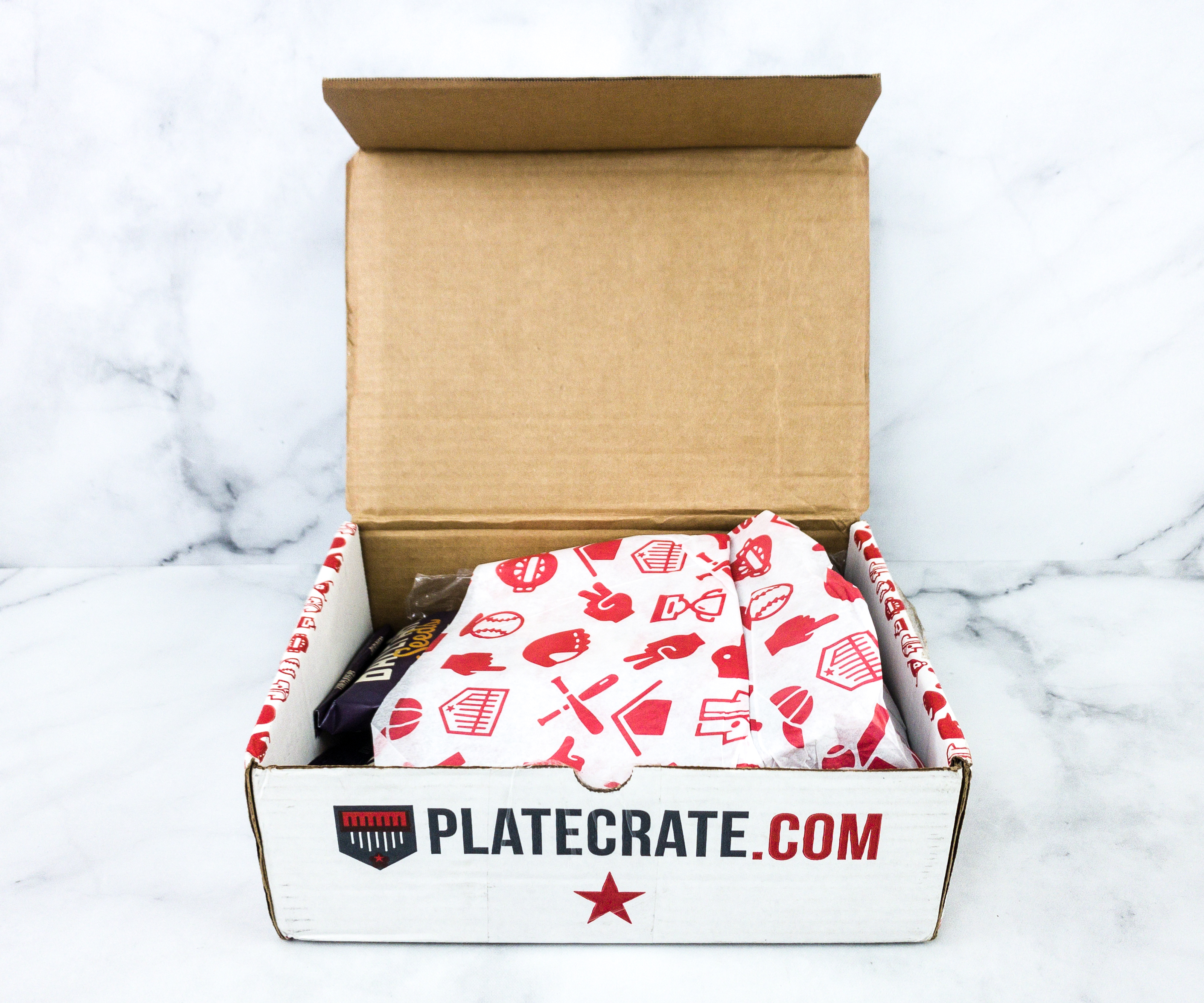 The items arrived in a white carton box with Plate Crate branding.
All the products arrived in great condition. Some of them came in their own plastic pouch.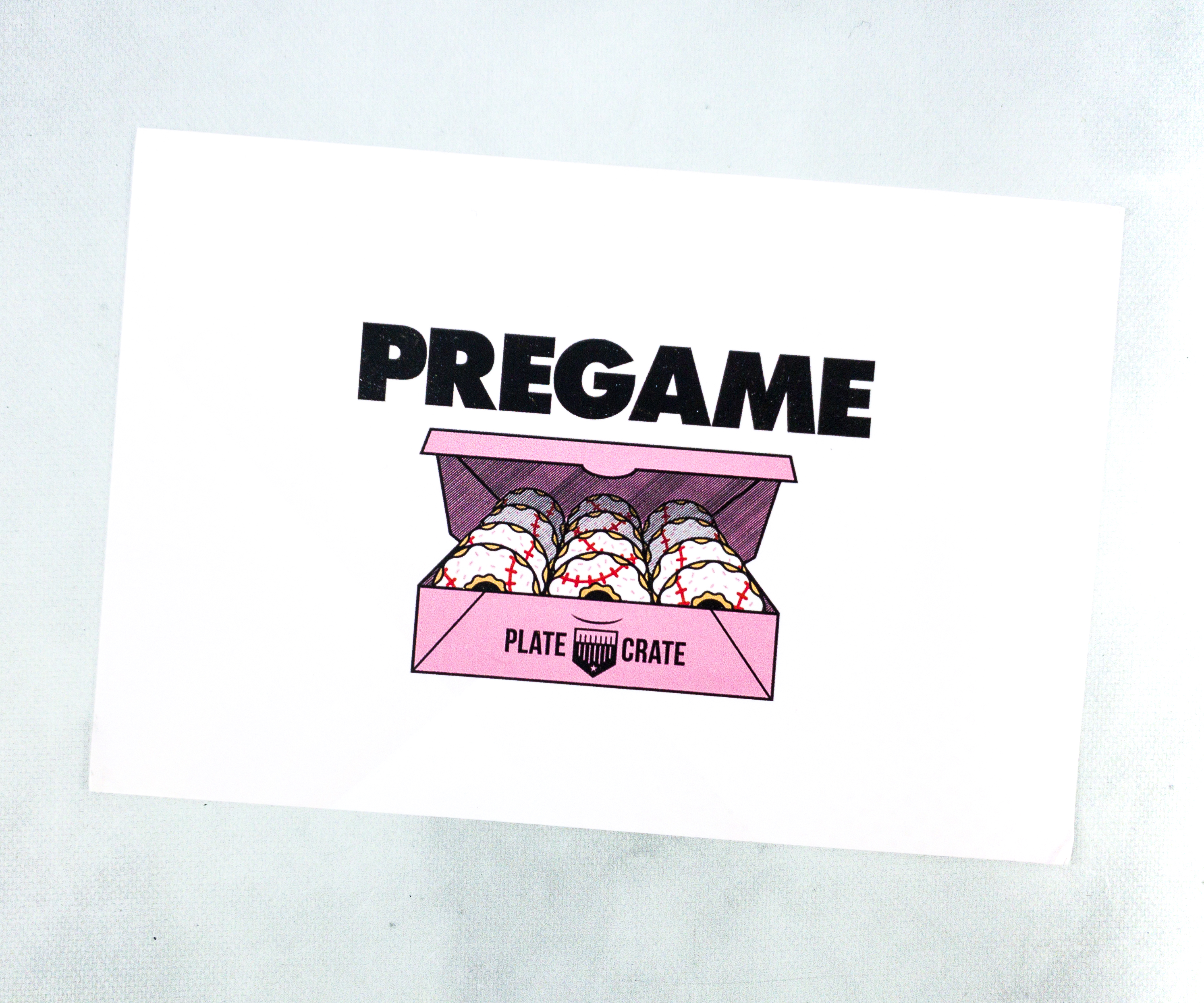 Each box also contains a card from Plate Crate. The theme is Pregame!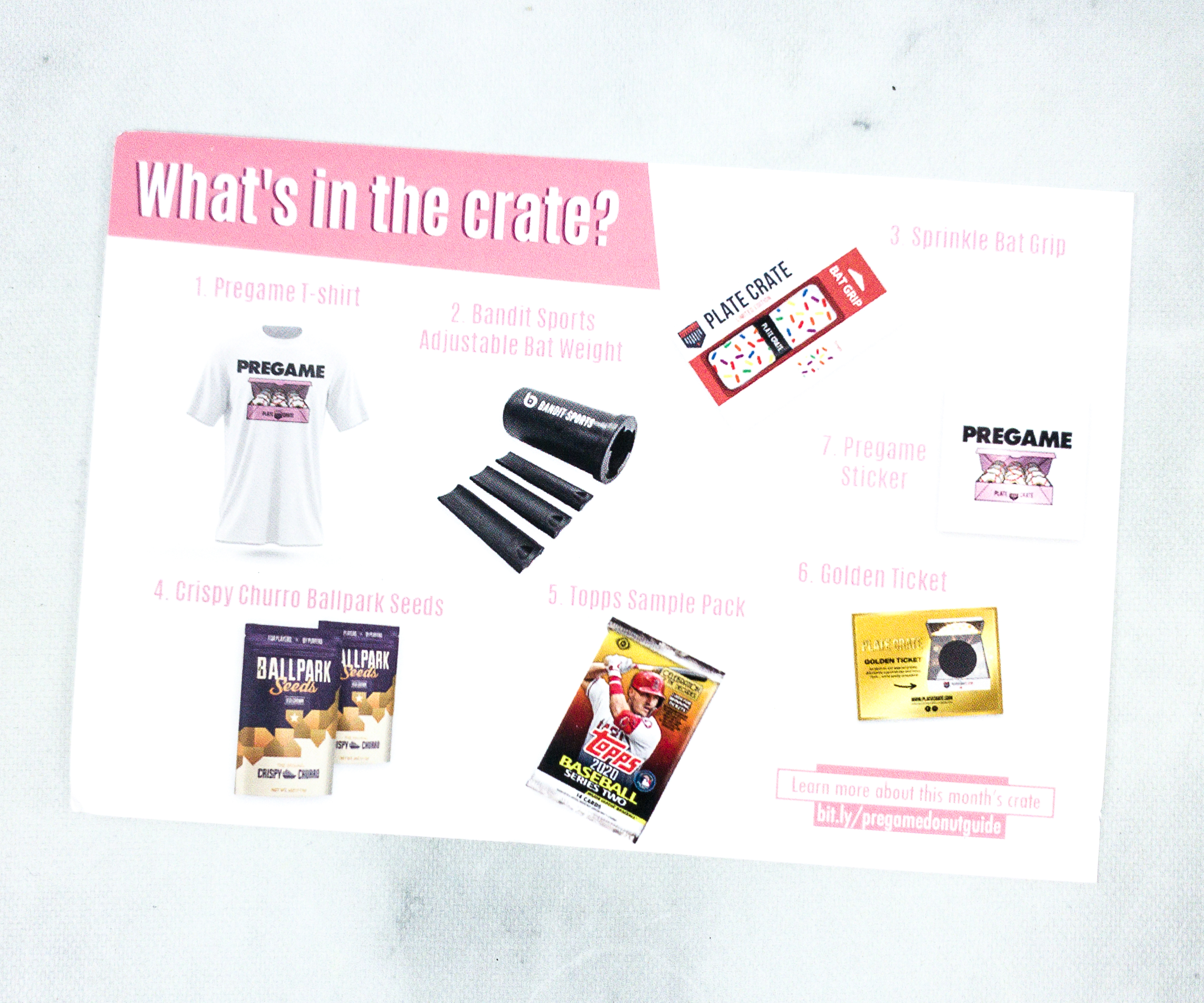 The back of the card features all the items included in this month's box!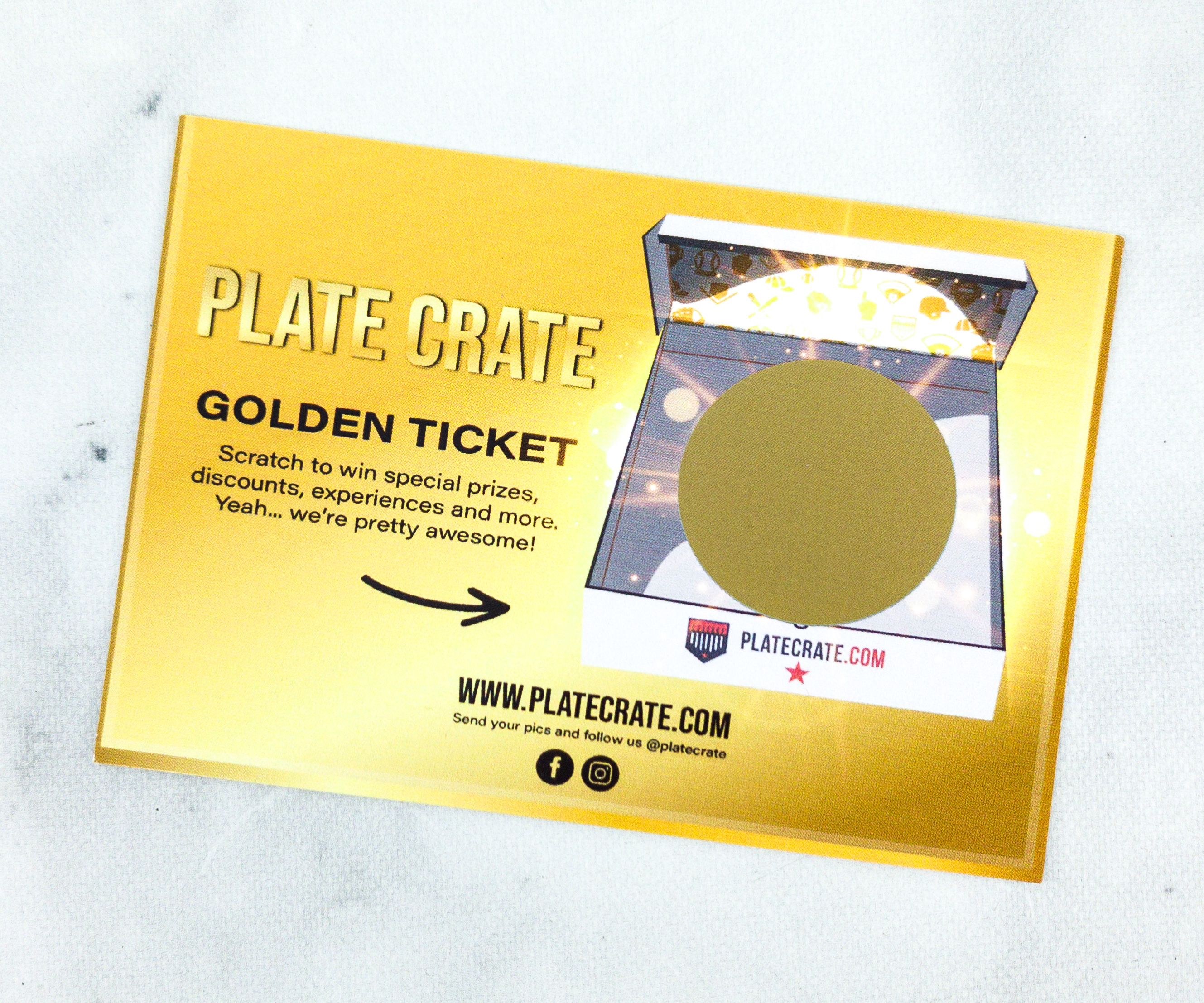 This month's box also included a Plate Crate Golden Ticket, a scratch card where you can win special prizes, discounts, and more.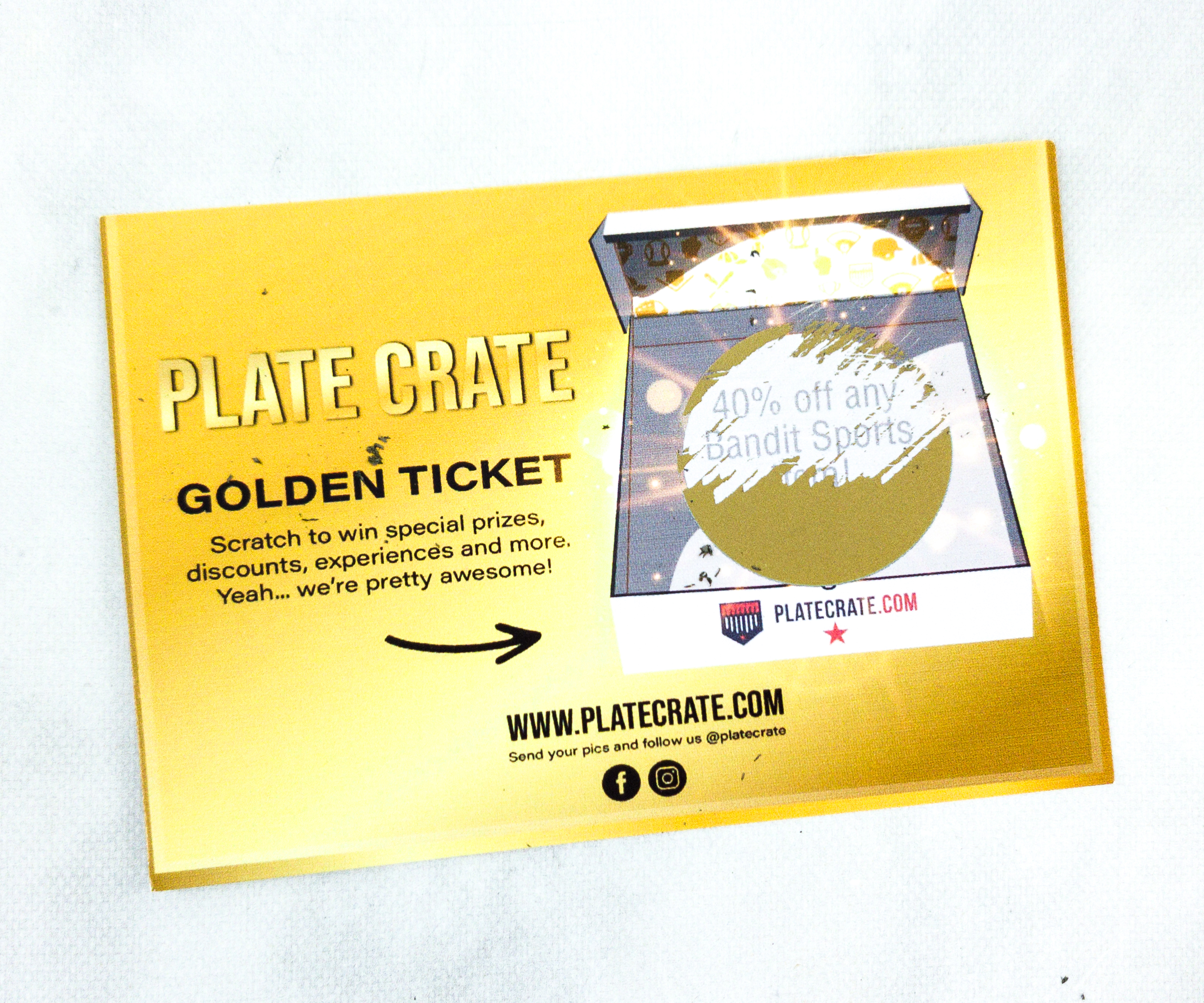 The back of the card provides information on how to redeem rewards and discounts. We scratched the card and we got a 40% discount on any Bandit Sports item!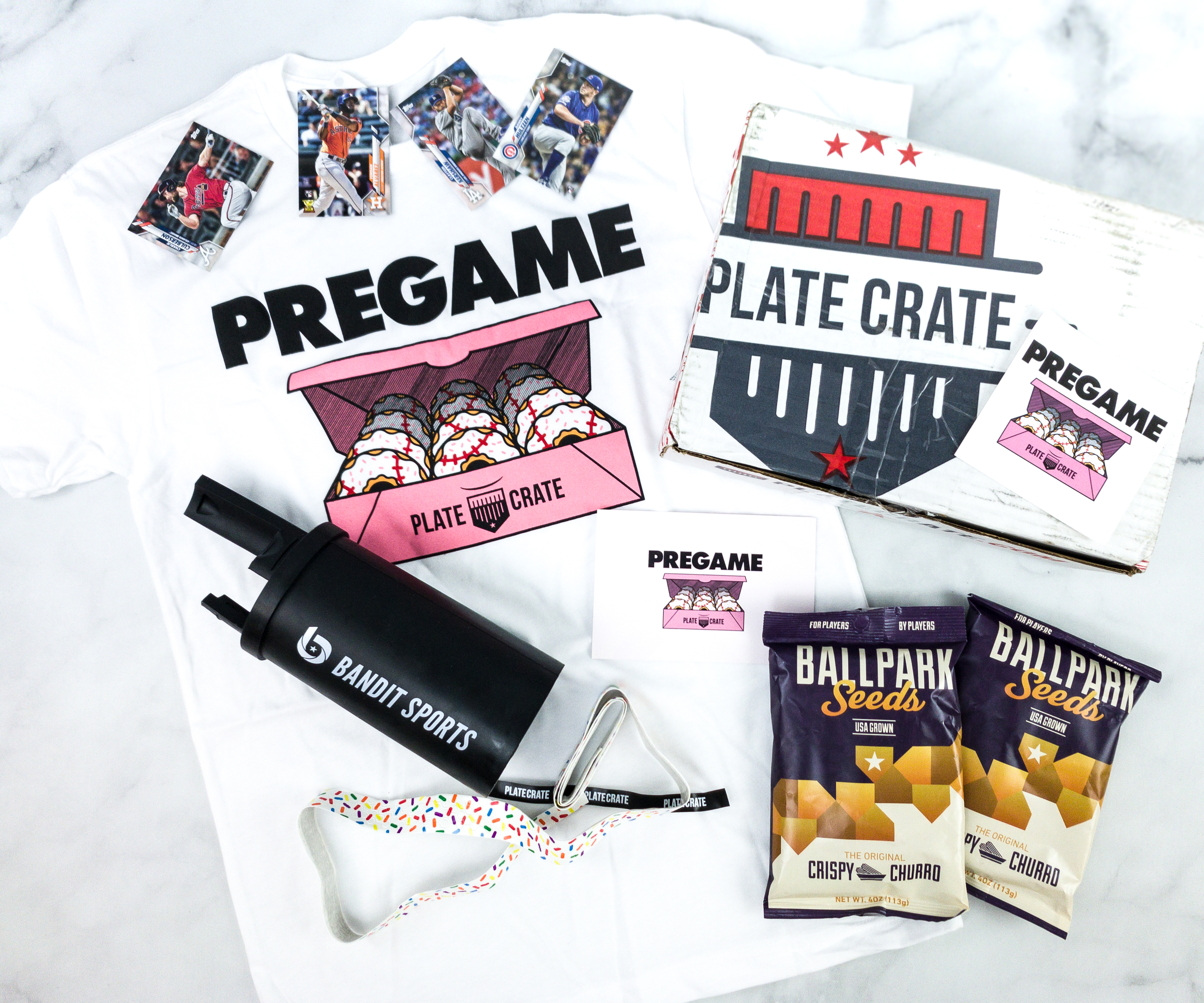 Everything in my box!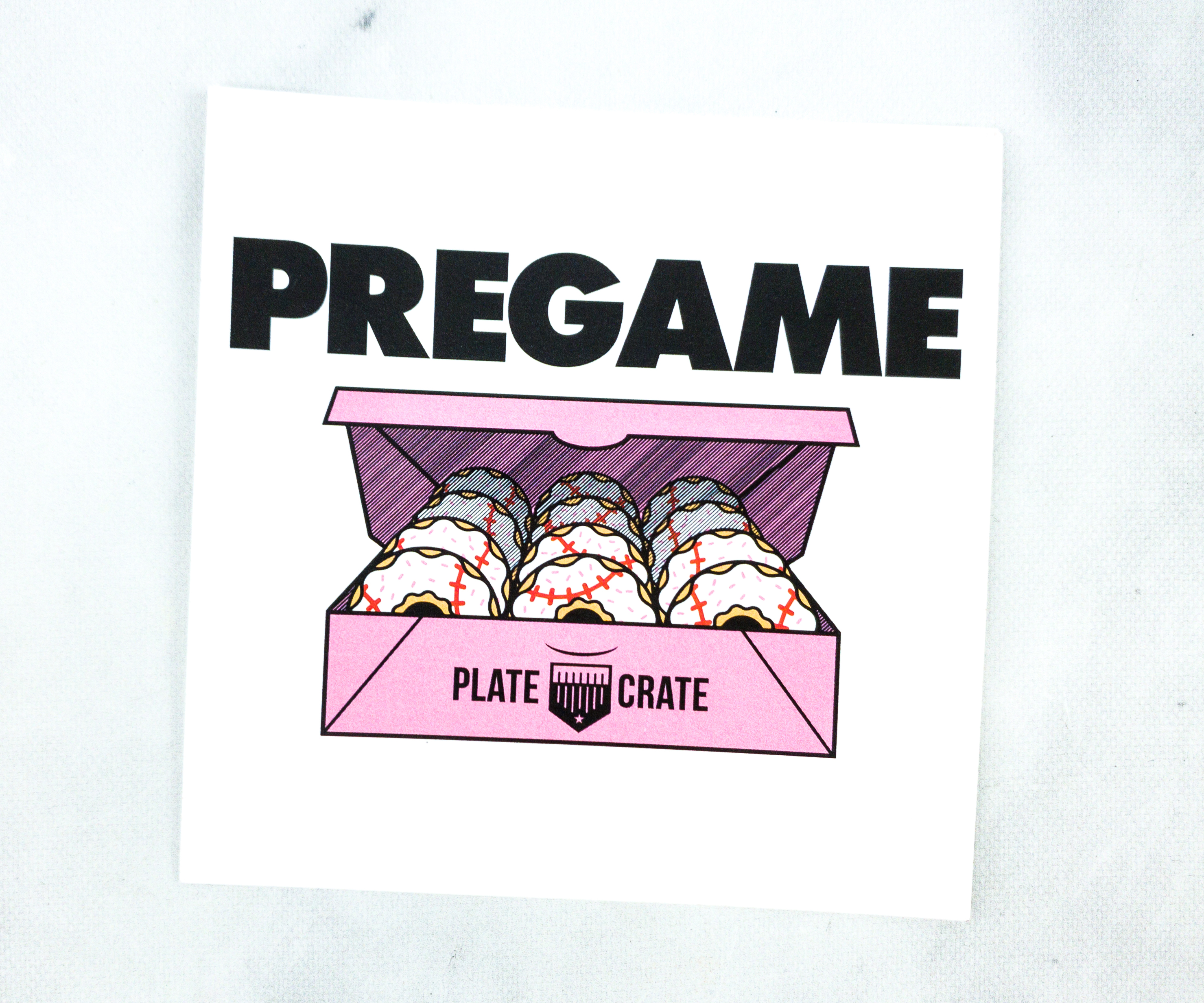 Pregame Sticker. As always, the box comes with an exclusive sticker. It features this month's theme, PREGAME!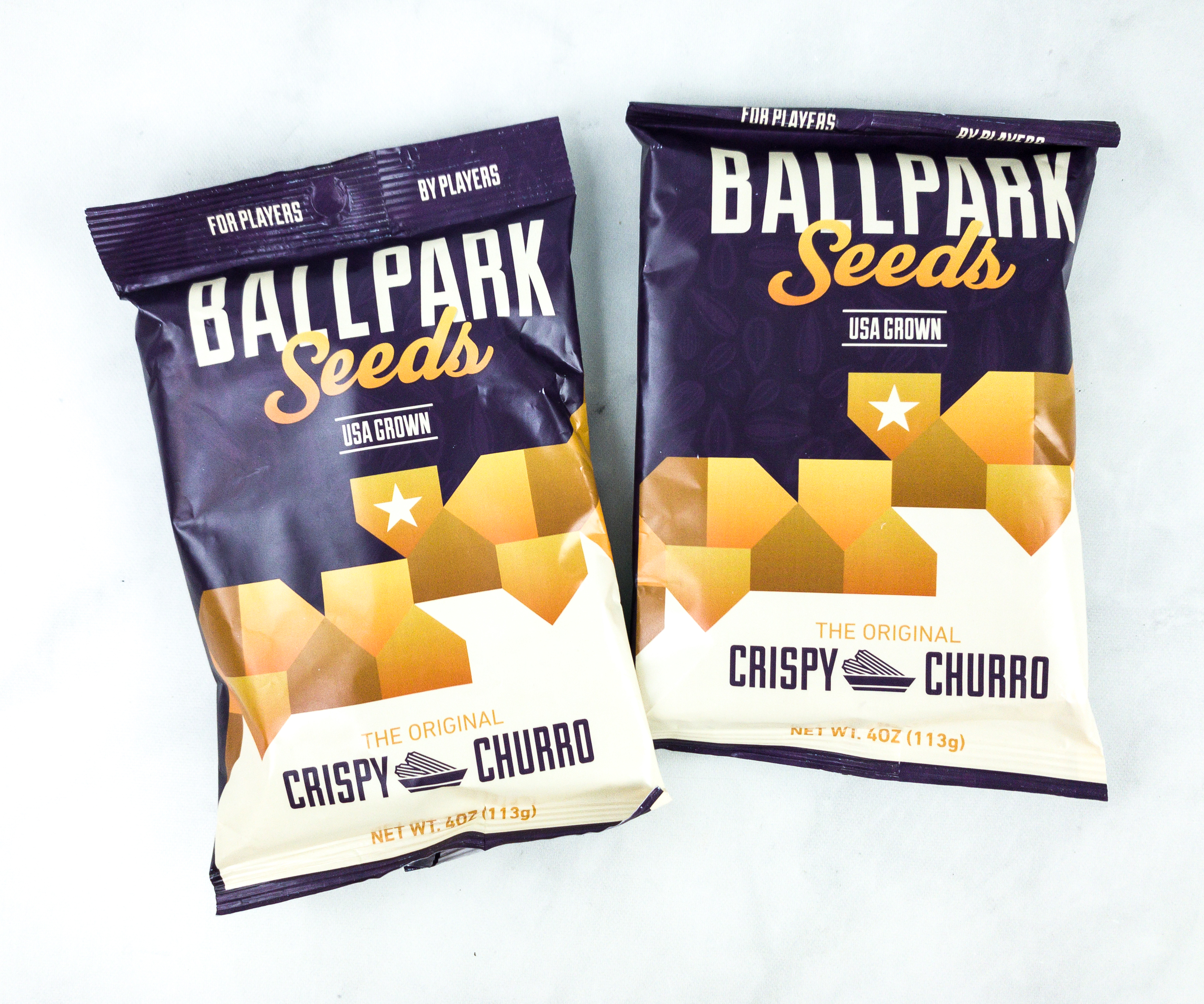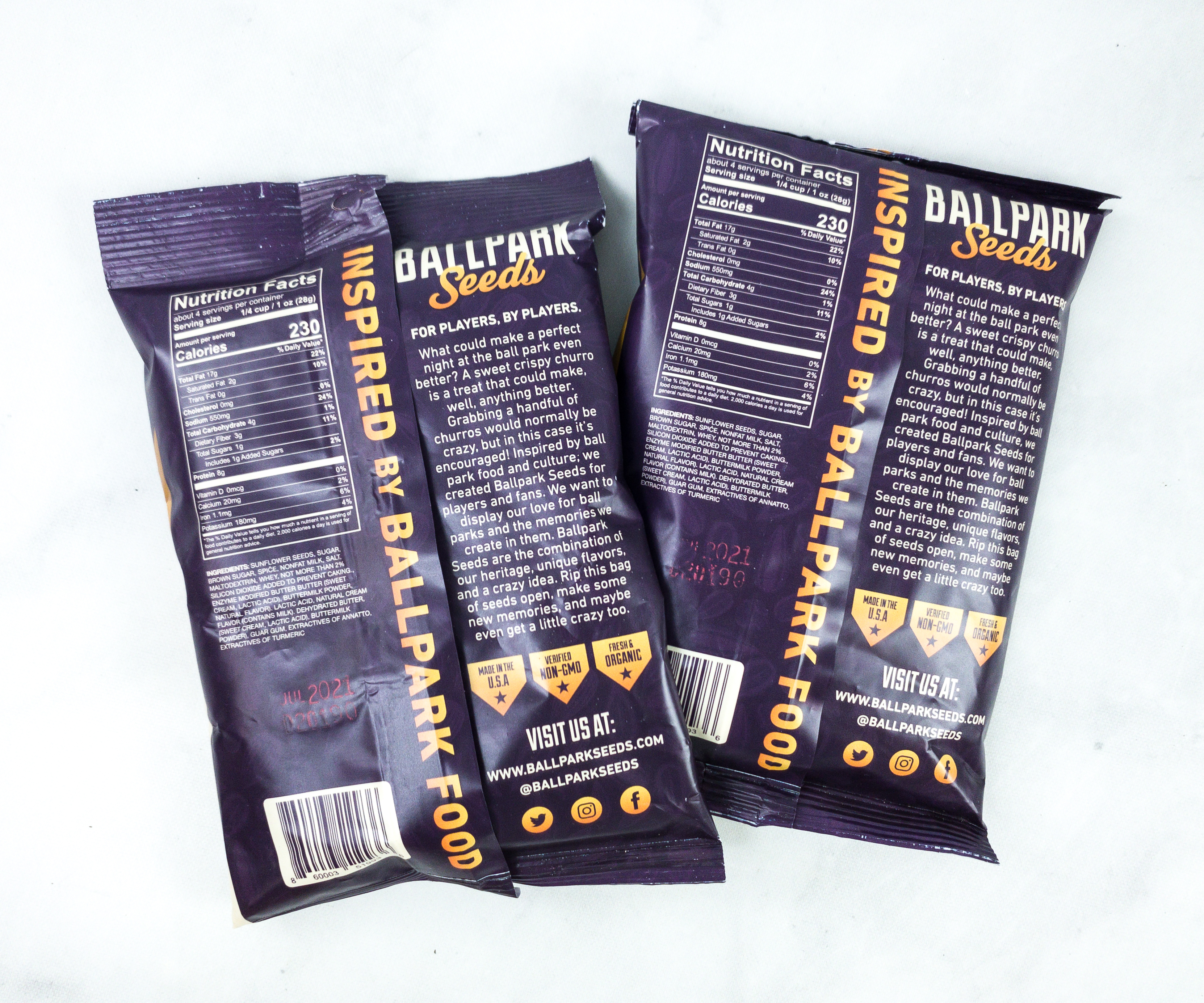 Crispy Churro Ballpark Seeds ($2.50) Ballpark Seeds has been a staple snack in our box. This month's version of features its trademark crunchy sunflower seeds infused with churro flavor. It's a delicious snack made by players for players!
Topps Sample Pack. Topps is a candy and collectible manufacturer known for their chewing gum and sports-related trading cards, including baseball cards!
If you want to know more about Topps, you can visit their official website and other social media accounts printed at the back of the pack.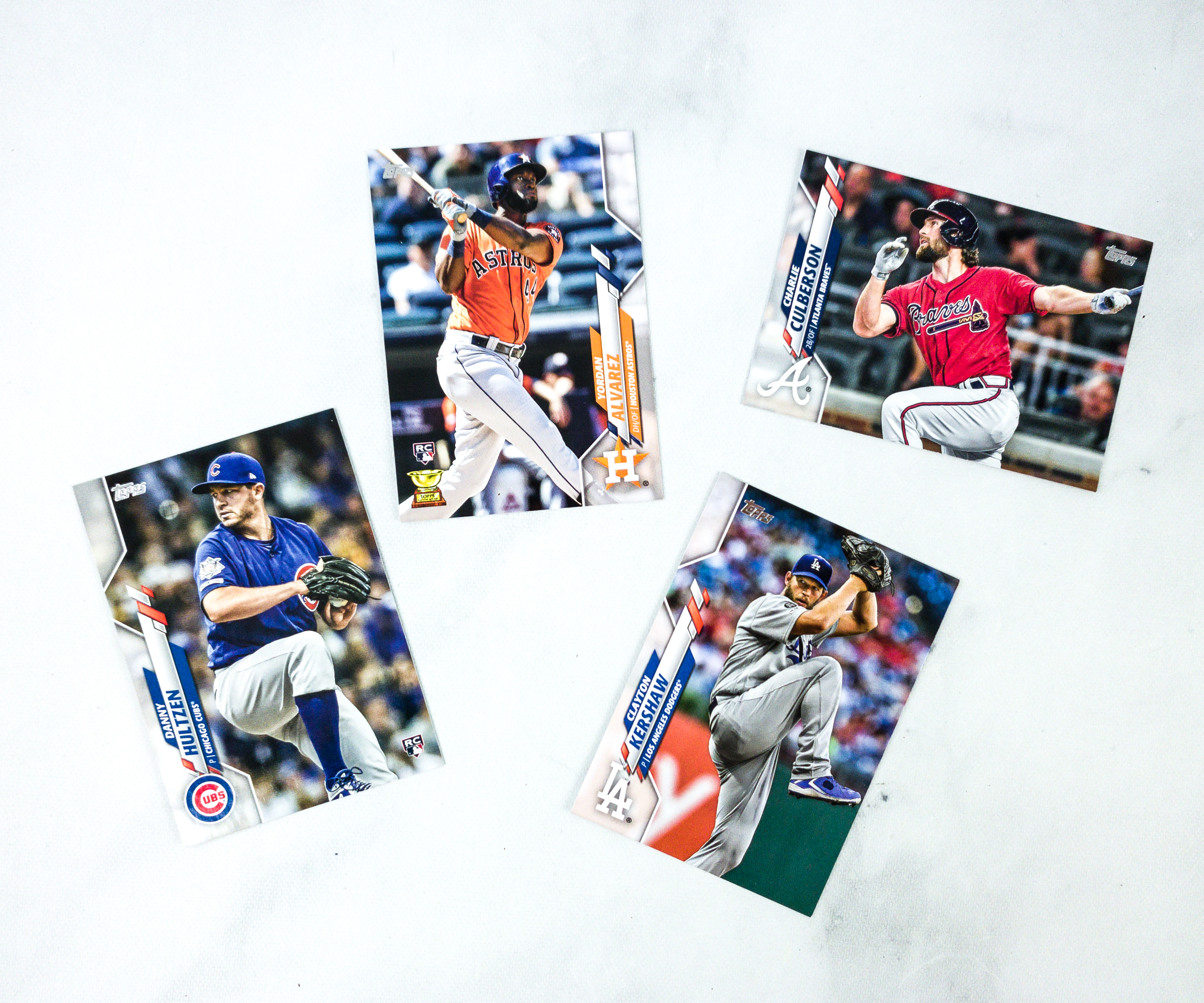 Our pack includes 4 exclusive baseball trading cards. We received Yordan Alvarez – the Hitter and Outfielder of Houston Astros, Charlie Culberson – an Infielder from Atlanta Braves, Danny Hultzen – the Pitcher of Chicago Cubs, and Clayton Kershaw – the Pitcher of Los Angeles Dodgers!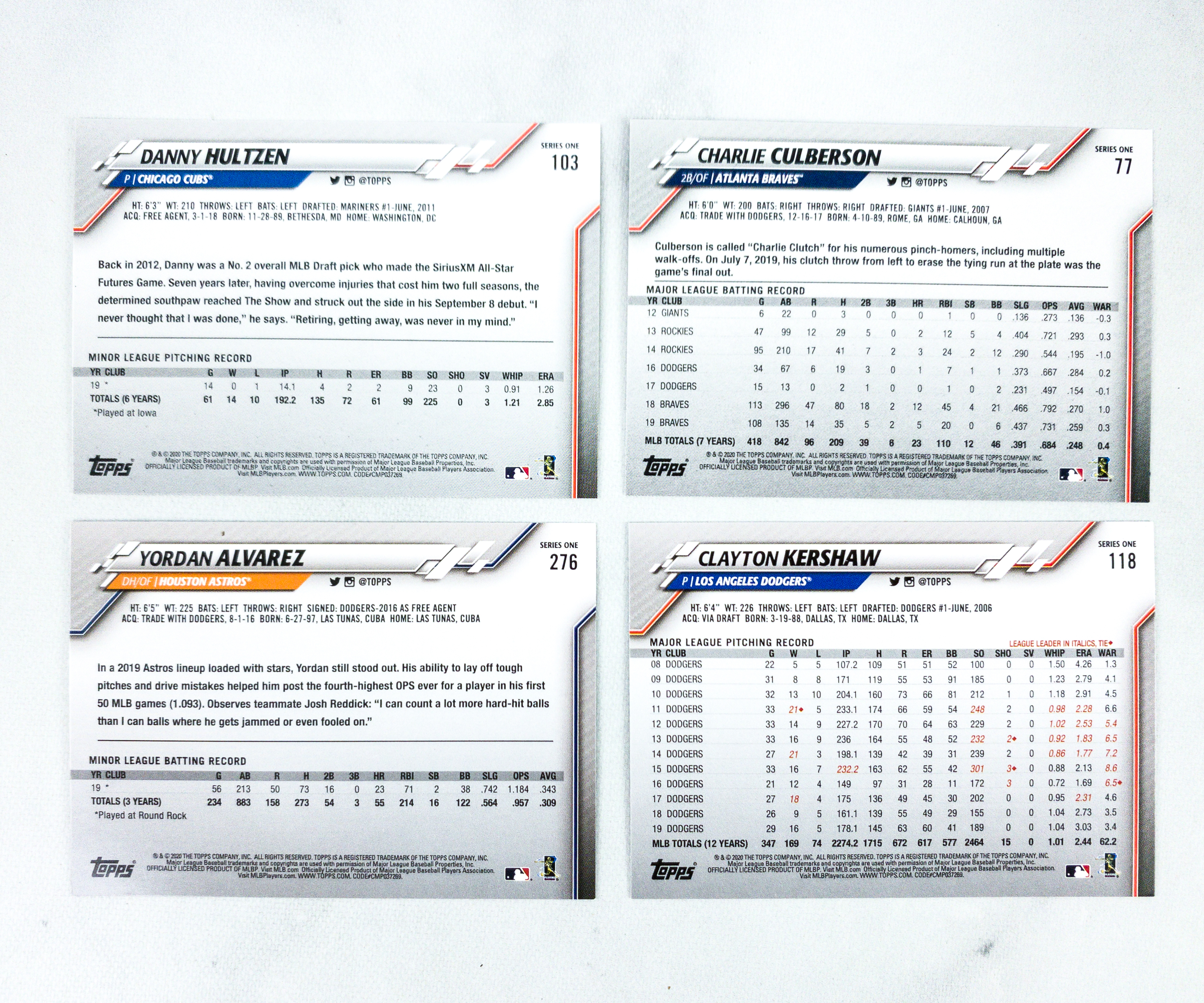 Featured at the back of each card is information about each player, including their height, weight, draft class, team, and even their game statistics and win-loss record. These are great collectibles for any baseball fan!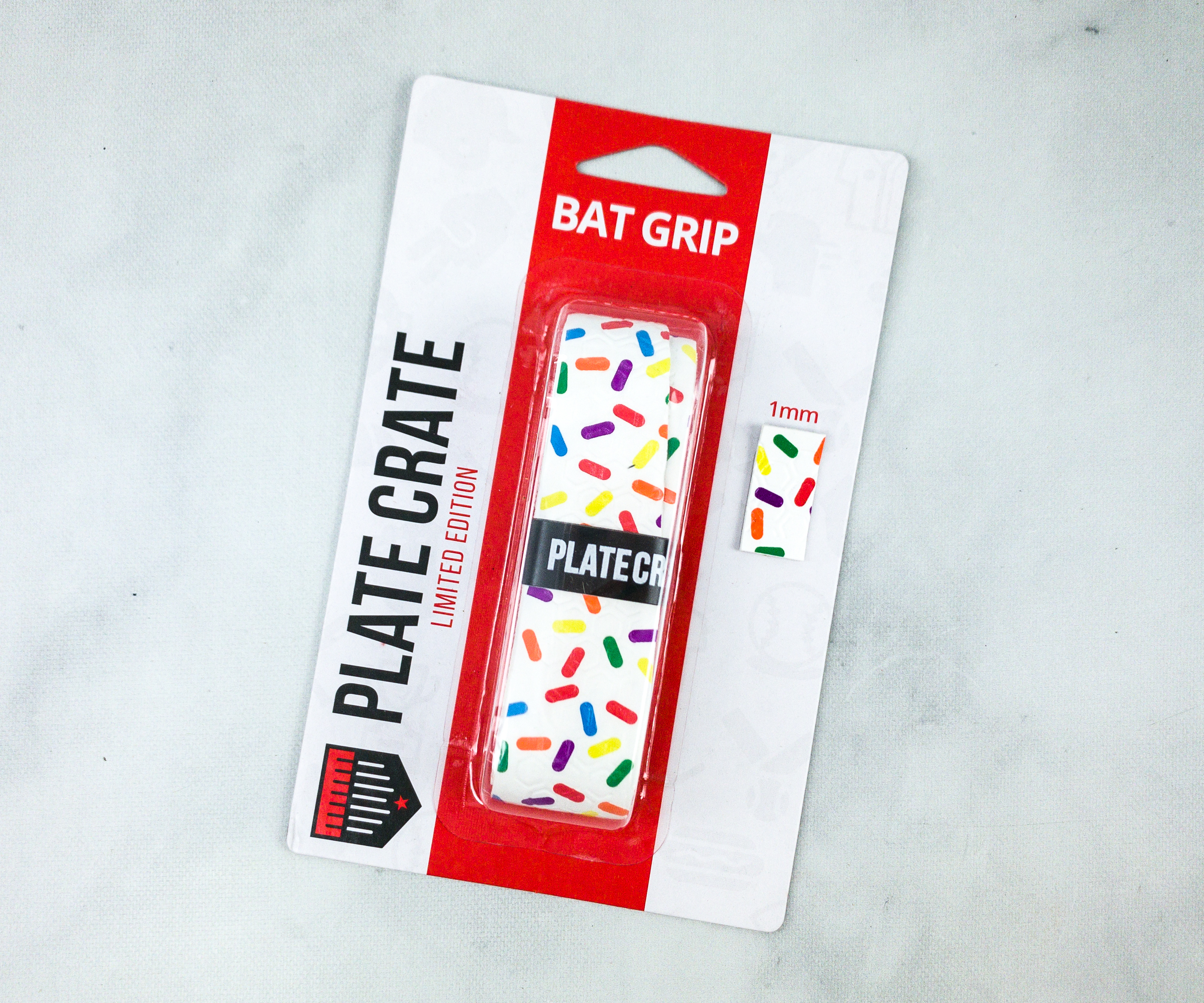 Sprinkle Bat Grip. To make our baseball bat more handy and stylish, they provided a well-designed, limited-edition bat grip from Plate Crate!
The back of the container features a detailed step-by-step procedure on how to properly apply the grip to your bat.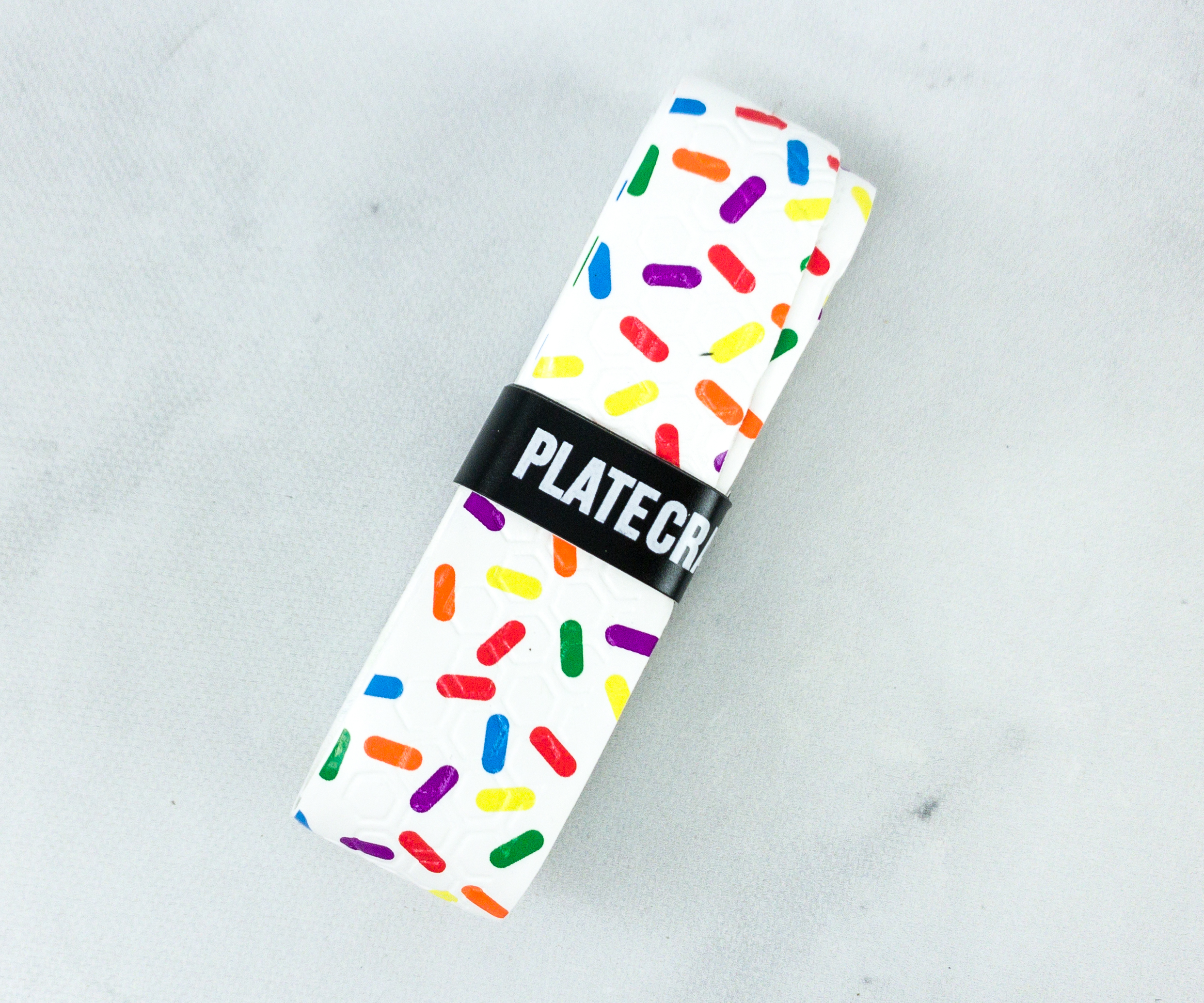 This grip is made from durable, premium-quality materials.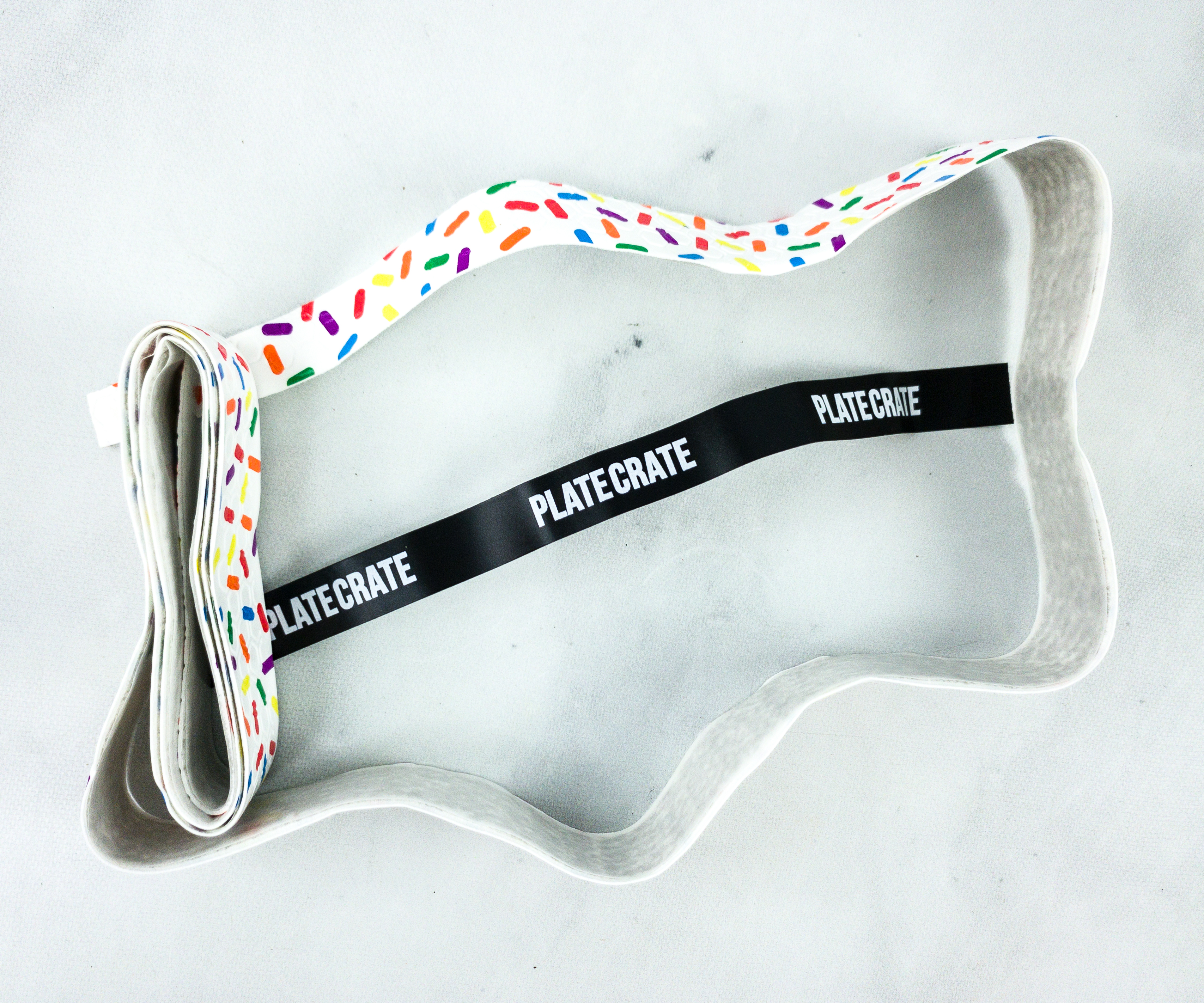 This grip is 1 mm wide, broad enough to be used mostly by professional players who use wood bats. It provides the hitter a more convenient feel and exceptional handle.
This grip also features a festive colorful design, just like candy sprinkles!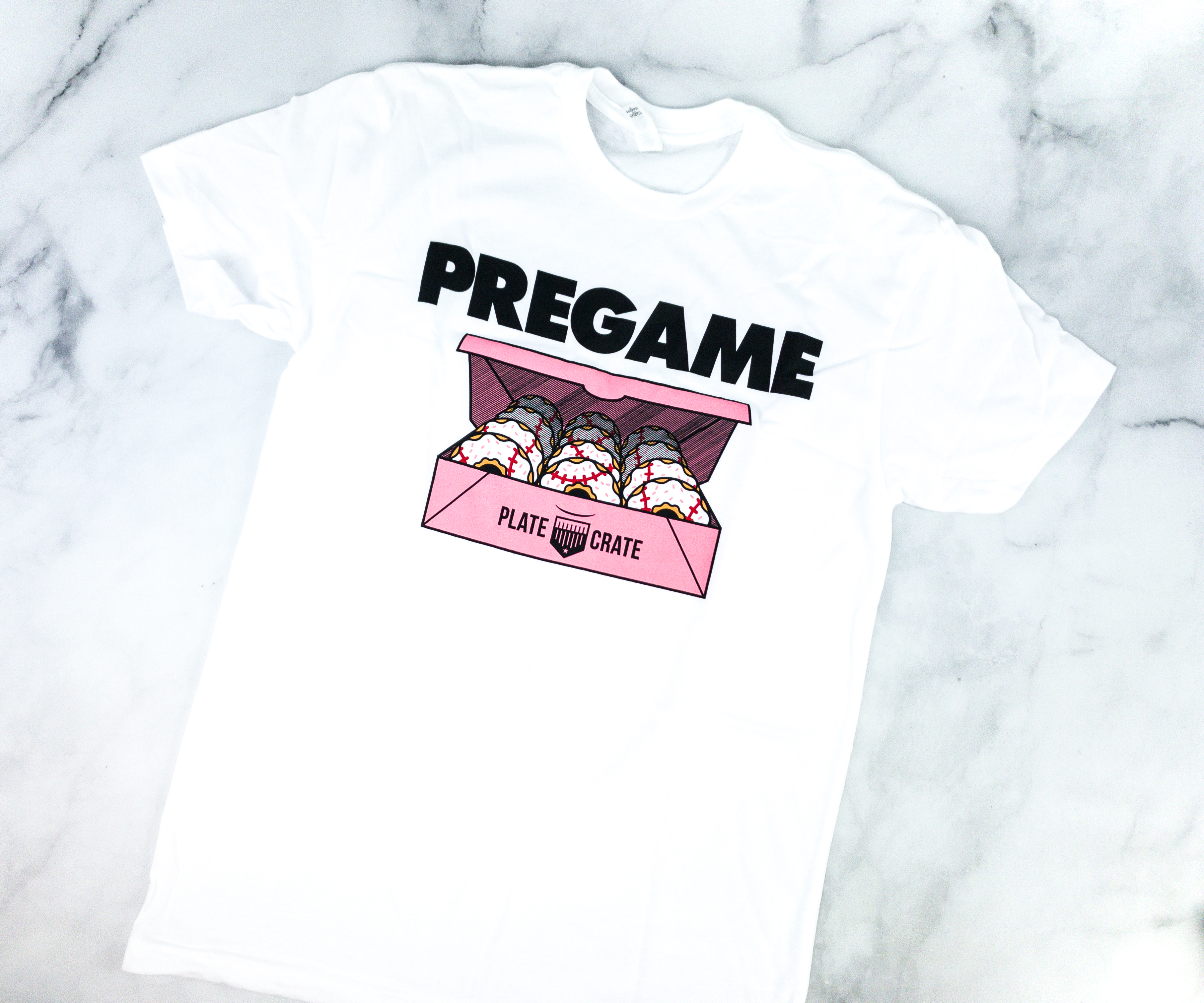 Pre-Game T-Shirt. This month's featured shirt is a white, round neck tee! It's made with soft and breathable cotton fabric.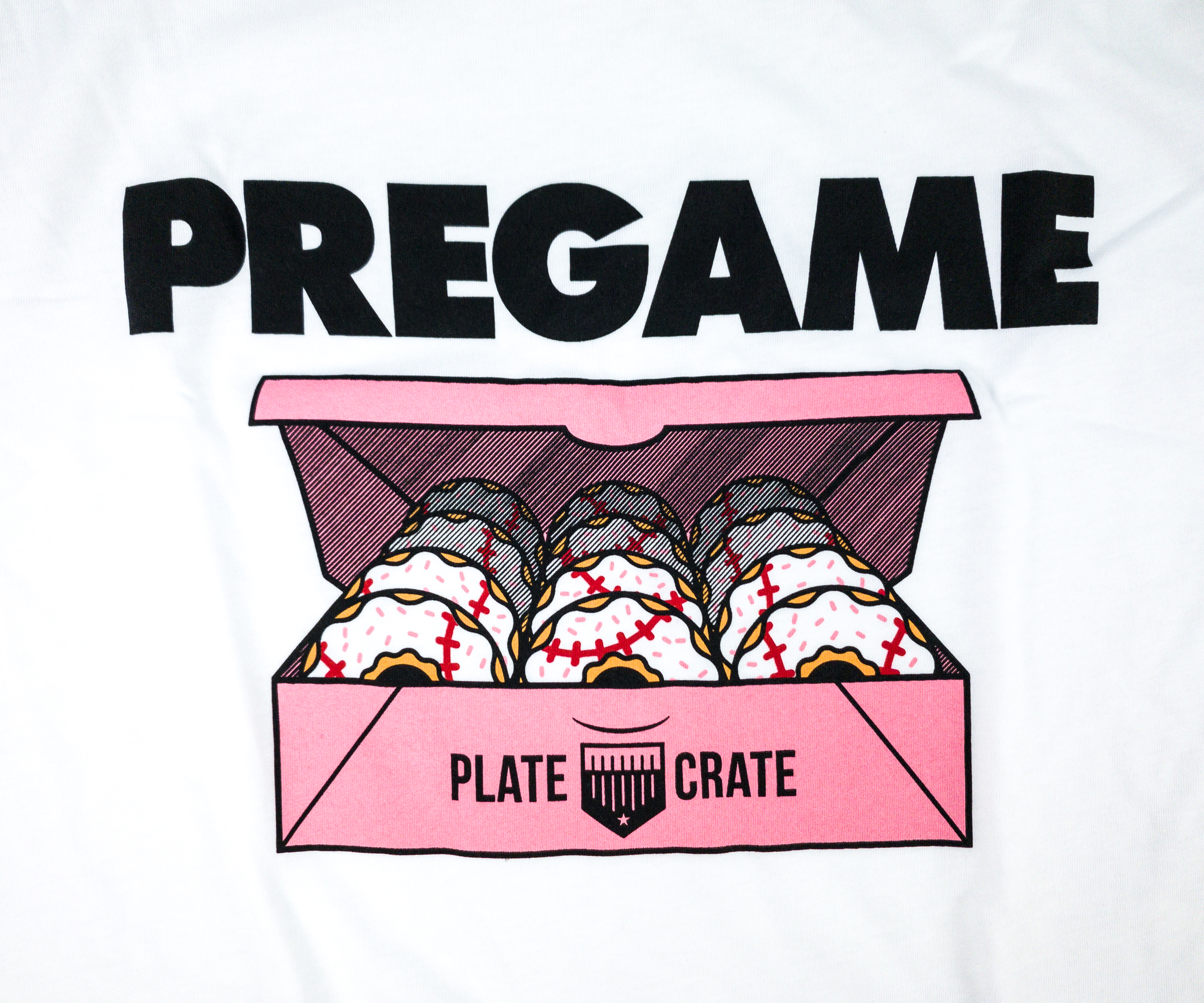 This shirt also has the same design as the sticker! It has the theme this month, plus a box of baseball-inspired doughnuts below it!
Bandit Sports Adjustable Bat Weight. Here's another useful tool for baseball players! It's a bat weight which strengthens your shoulder, and also helps you achieve stronger and smoother swings!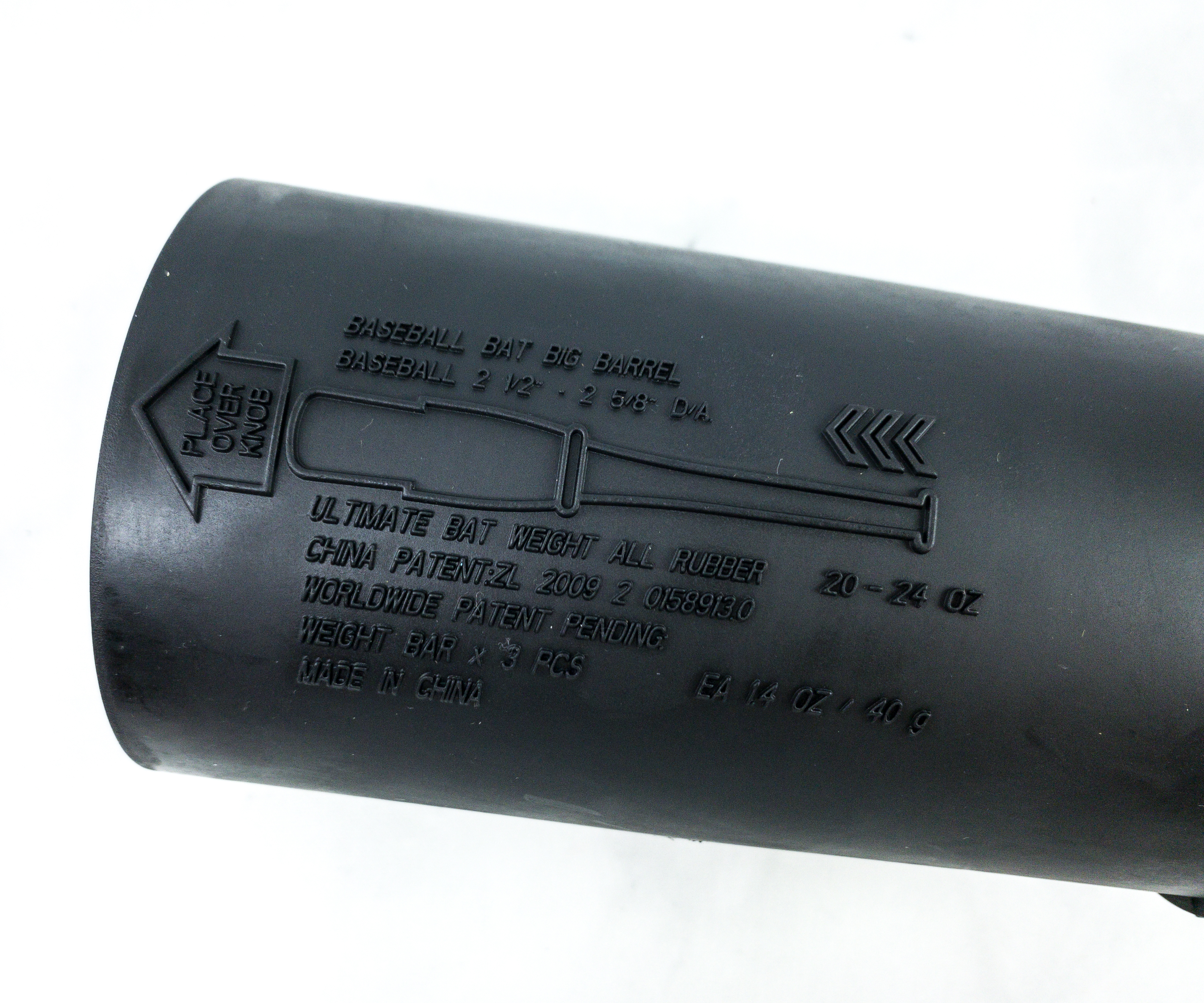 This adjustable bat weight is made using their patented rubber, designed to fit a bat with 2.50″ to 2.63″ diameter.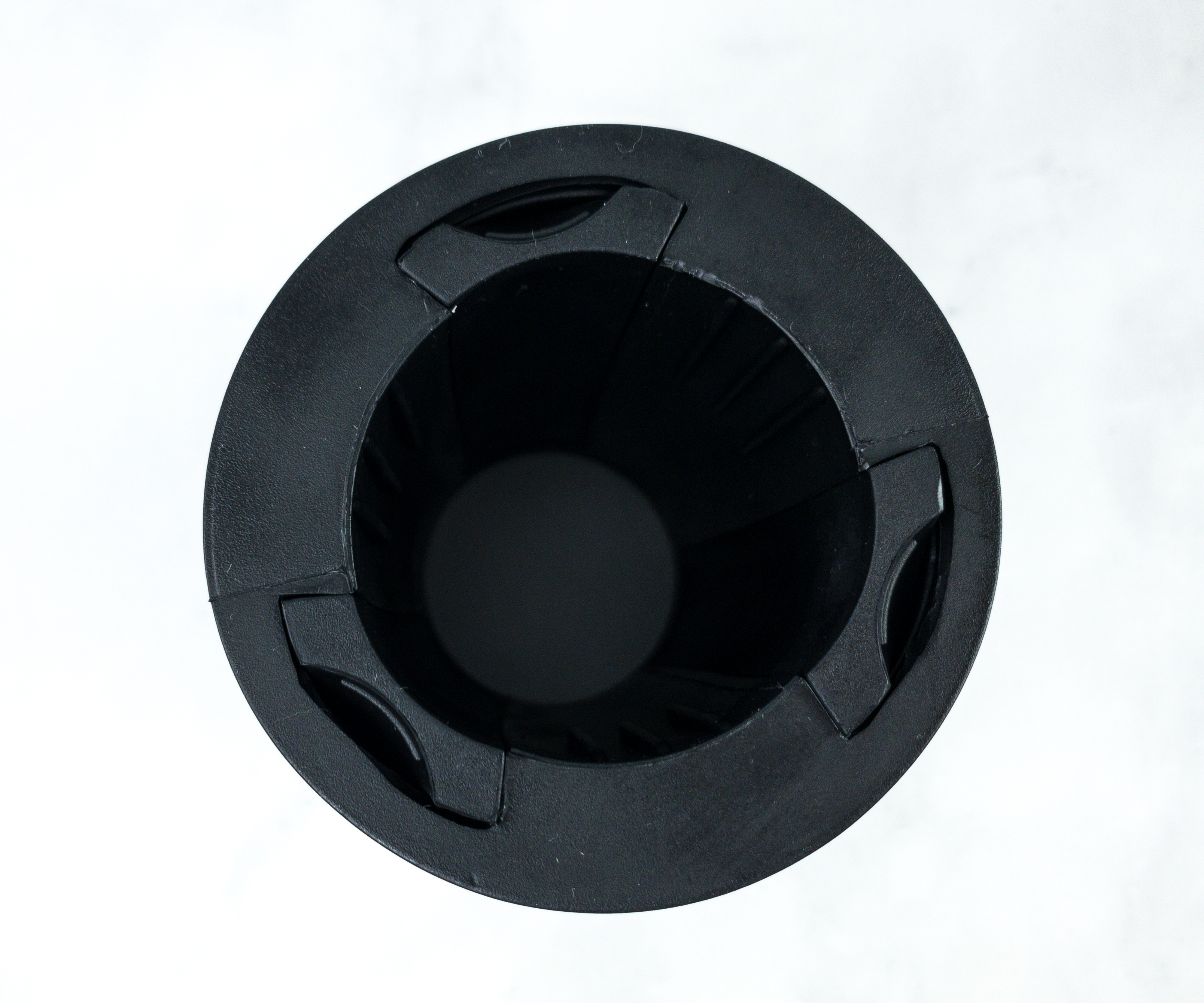 The rubber bat weight comes with 3 removable inserts that weigh 2 oz. each.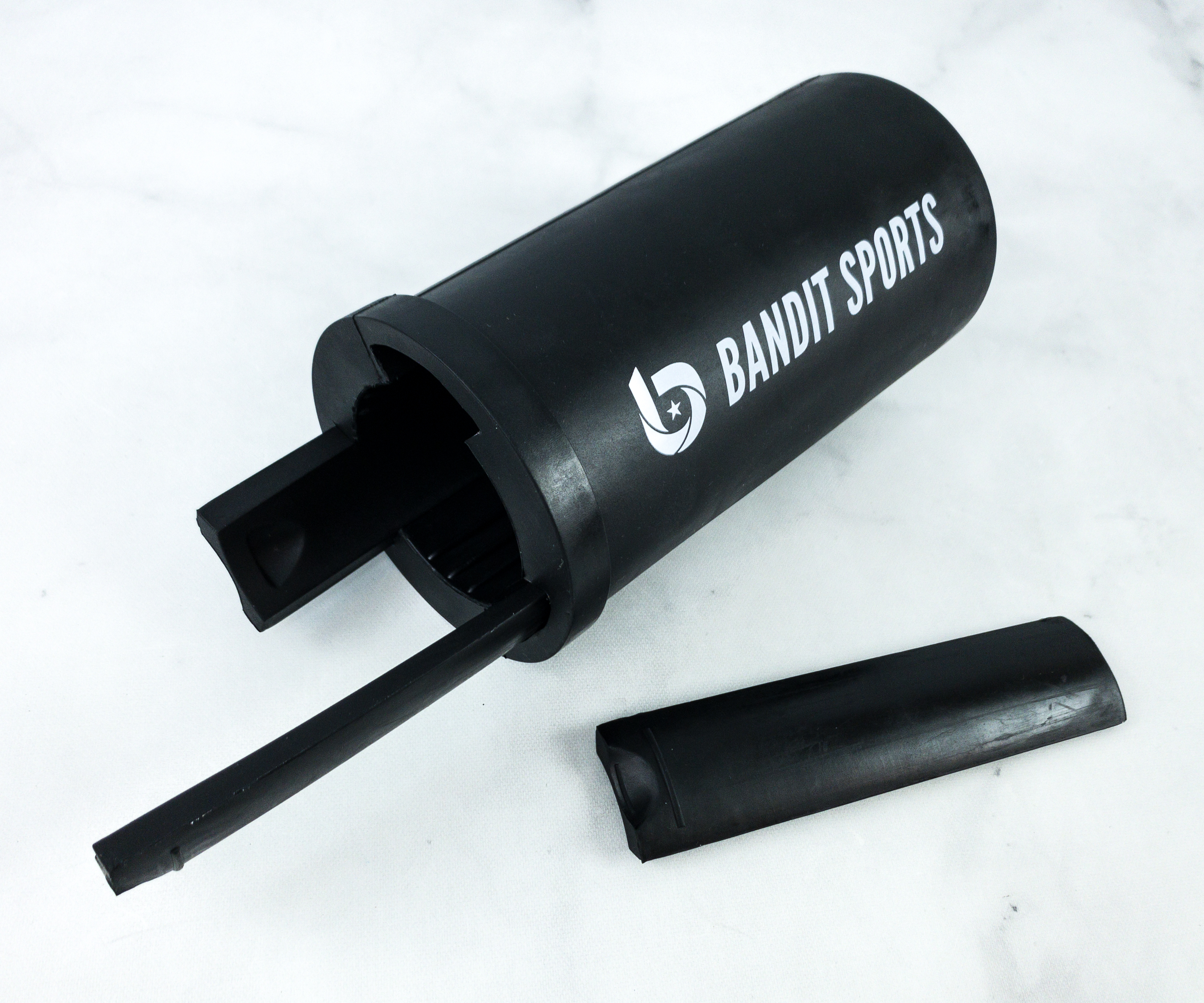 It's so easy to use, all you need to do is simply slip the weight through the bat, and adjust the weight of your baseball bat depending on your desired preference. You can change it between 20 oz to 26 oz!
It's another box filled with baseball gear, tools, and collectible items! My favorite item this month is the limited-edition bat weight. It's a great tool to practice and further improve my swings. I also like the design of my new shirt, it's simple yet eye-catching. They even included snacks that I can munch on after practice and we're addicted to getting new seeds every month! It's truly a fun subscription for any baseball player and avid baseball fan!
What do you think of this month's box?