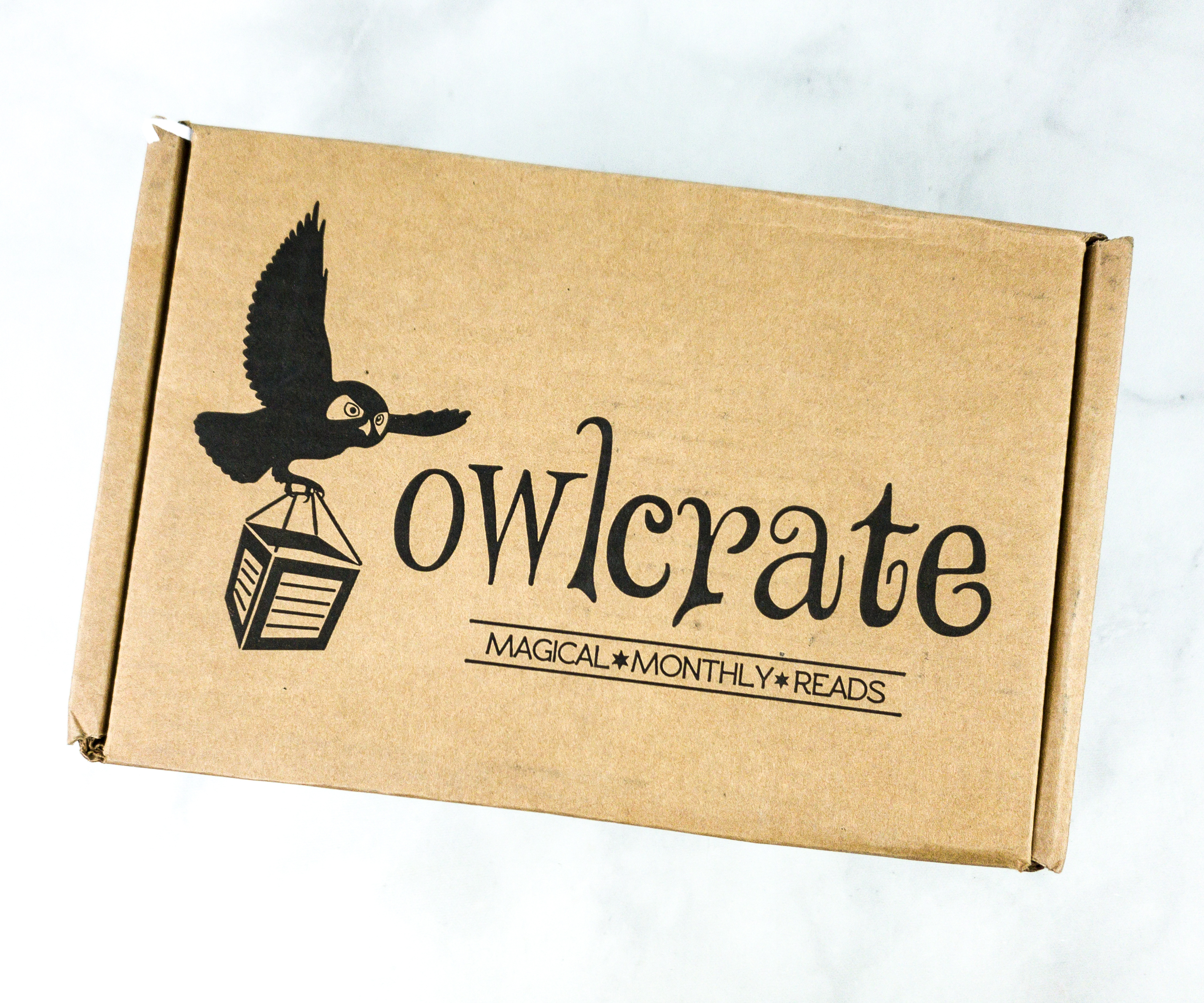 Owl Crate is a monthly subscription of books and bookish items. Each OwlCrate contains one new Young Adult novel, as well as 3-5 other bookish items all matched to the monthly theme. OwlCrate always sends the best items to go along with their theme with the hottest new books out there.
DEAL: Use coupon code HELLO15 to save 10% on your first subscription!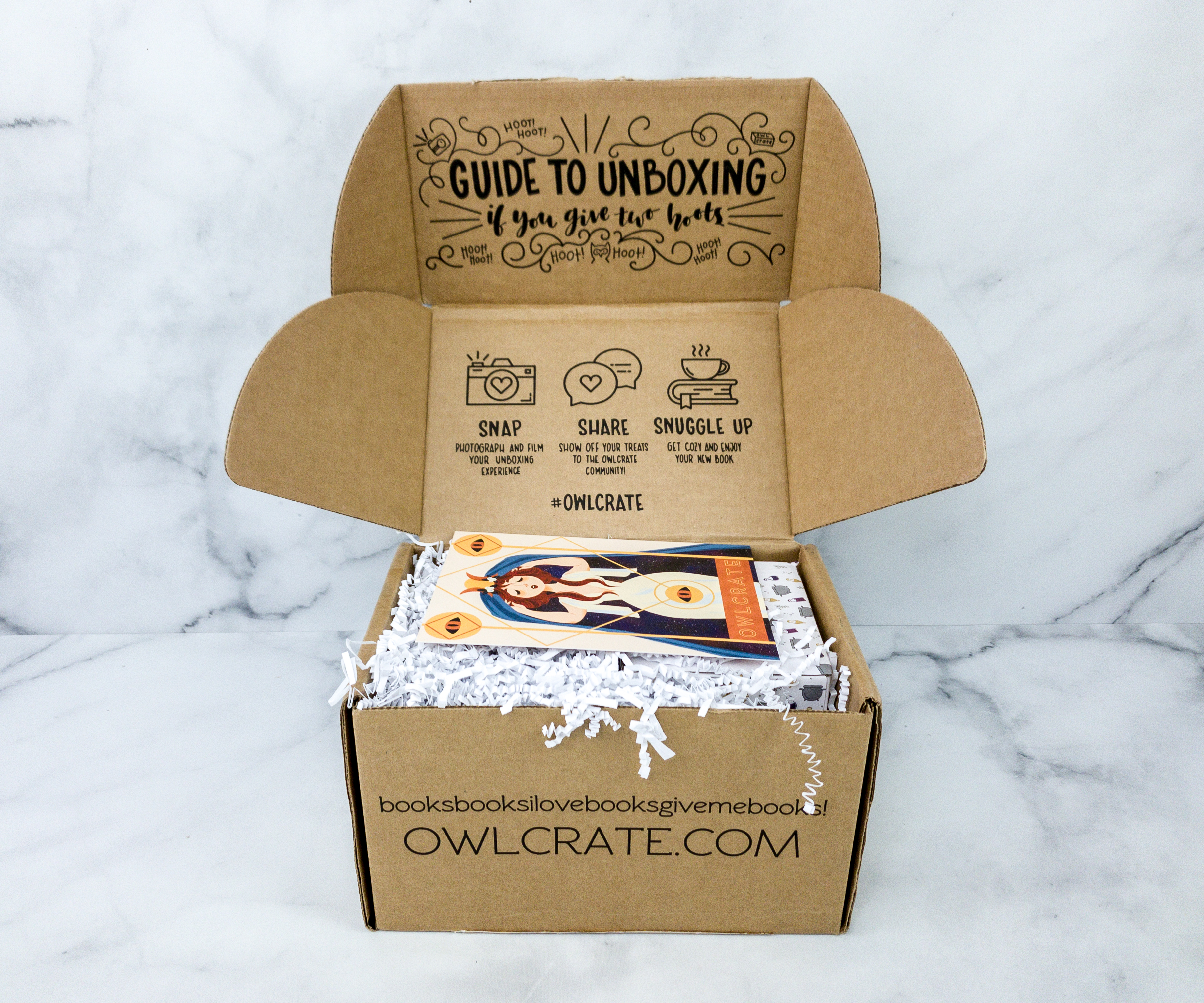 July's theme is DATE WITH DESTINY!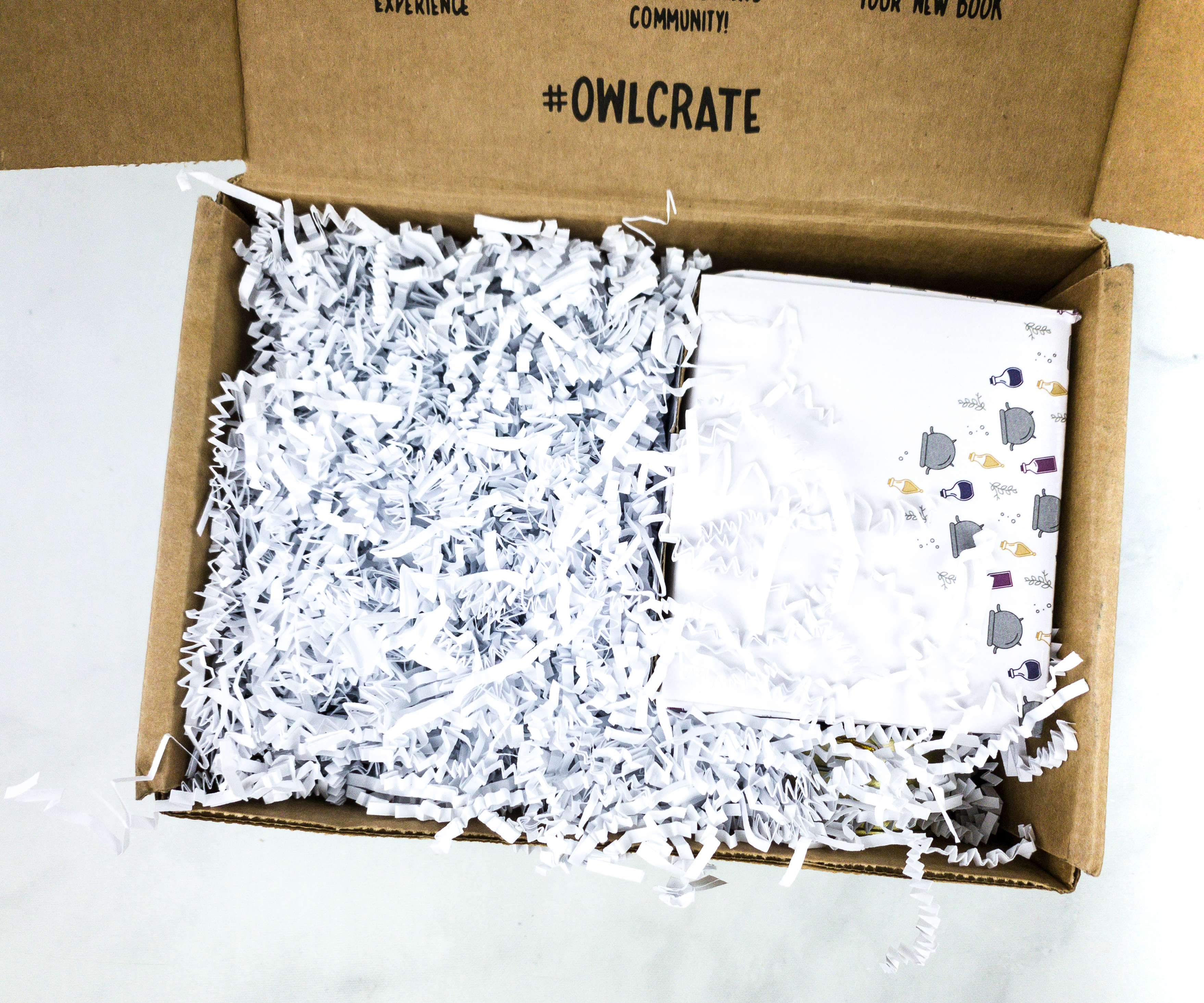 The items were cushioned with squiggles.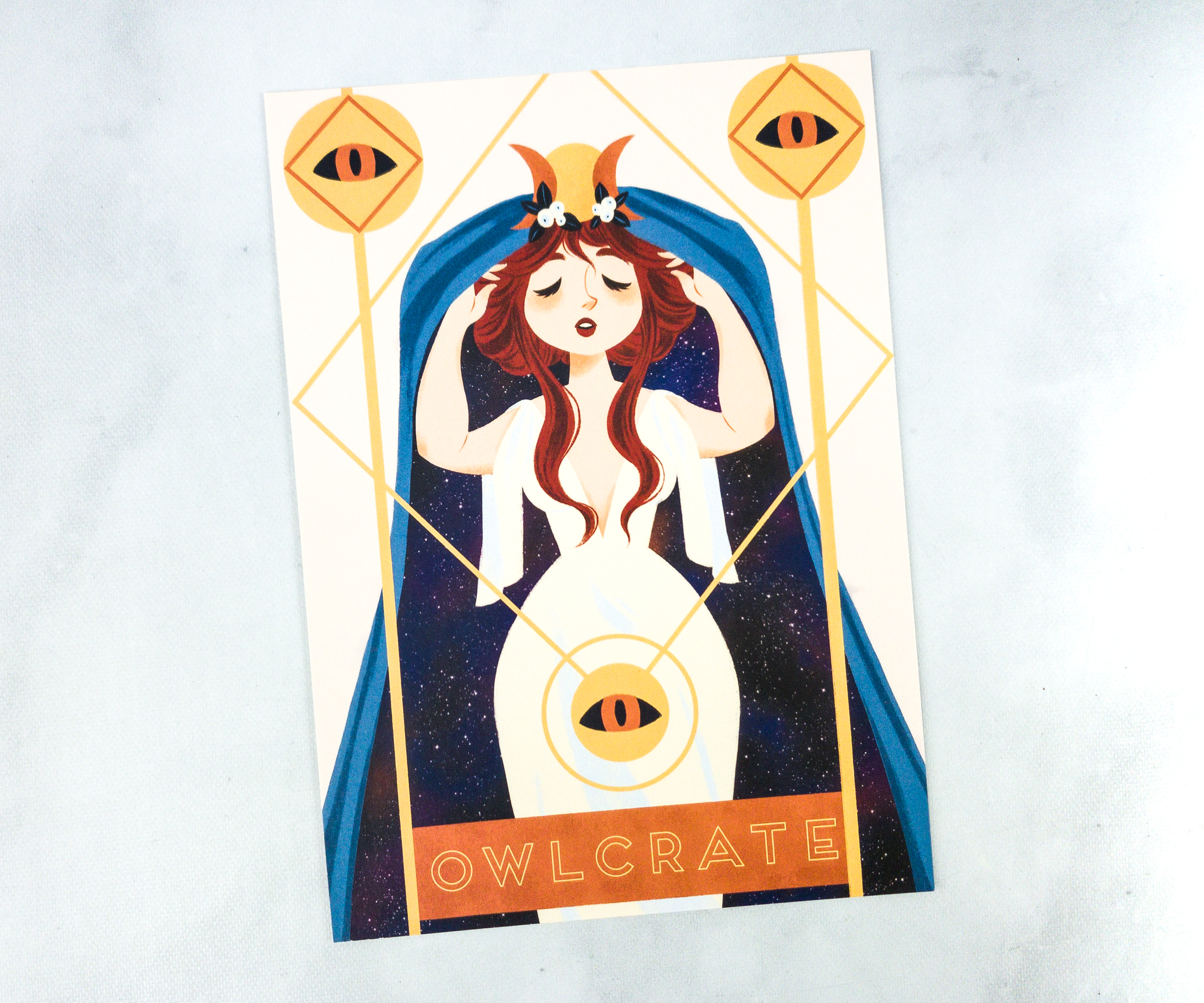 OwlCrate always has the best info card prints!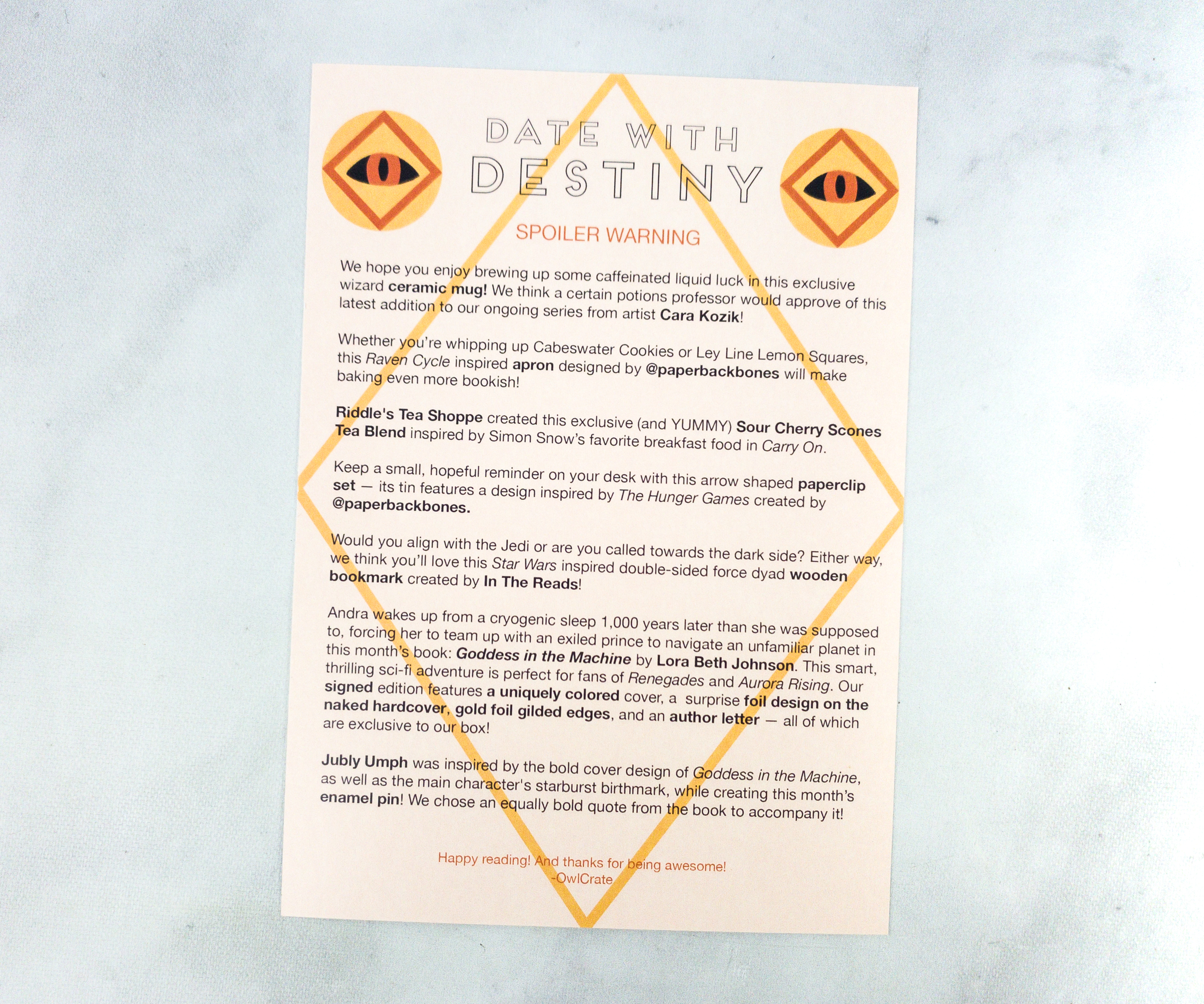 The flip side lists all the items inside the box.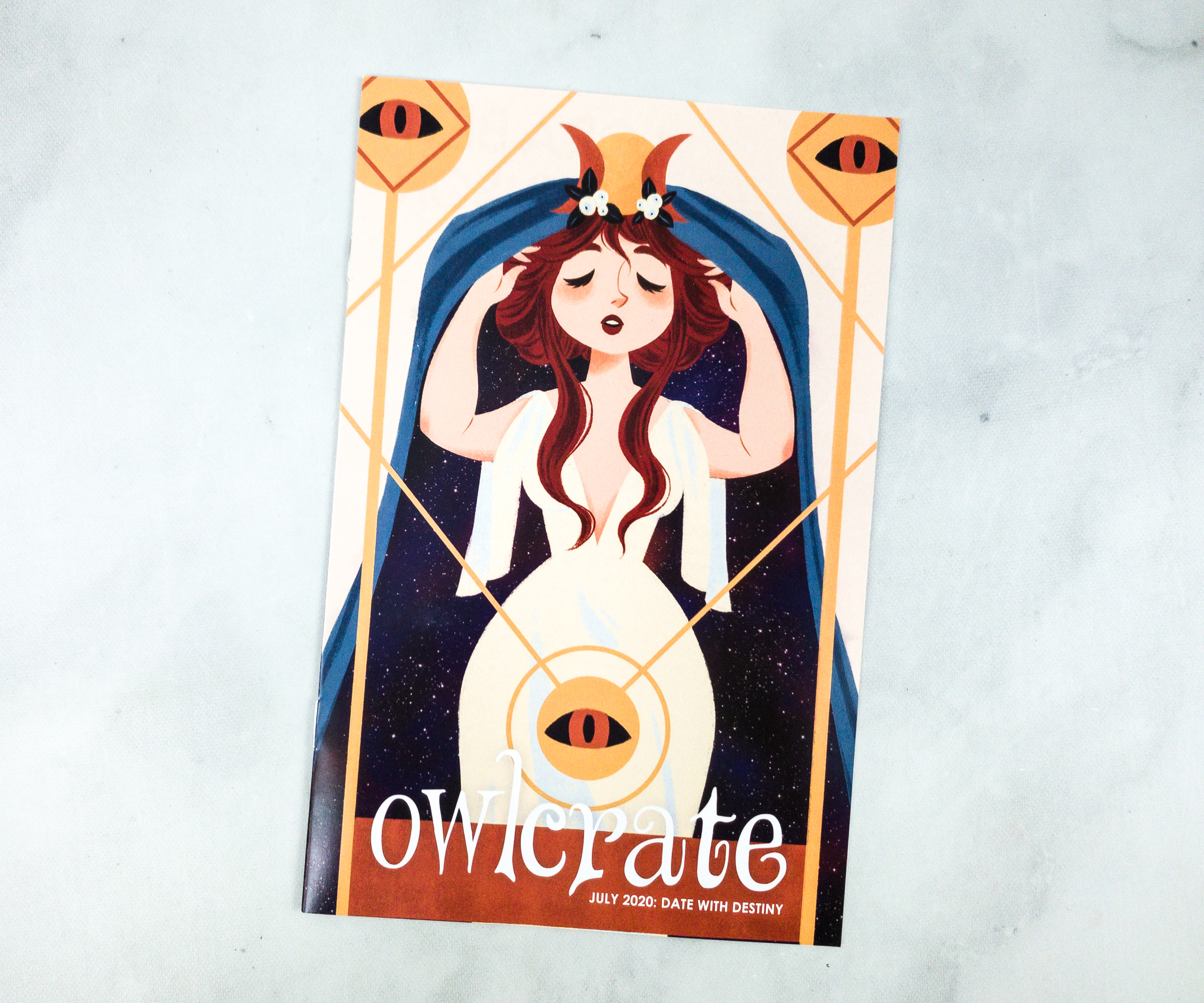 They also included an adorable mini-magazine!
Of course, the mini-magazine includes an author interview! This month's featured author is Lora Beth Johnson. Knowing what inspired the author to pen a story can help children understand the book better.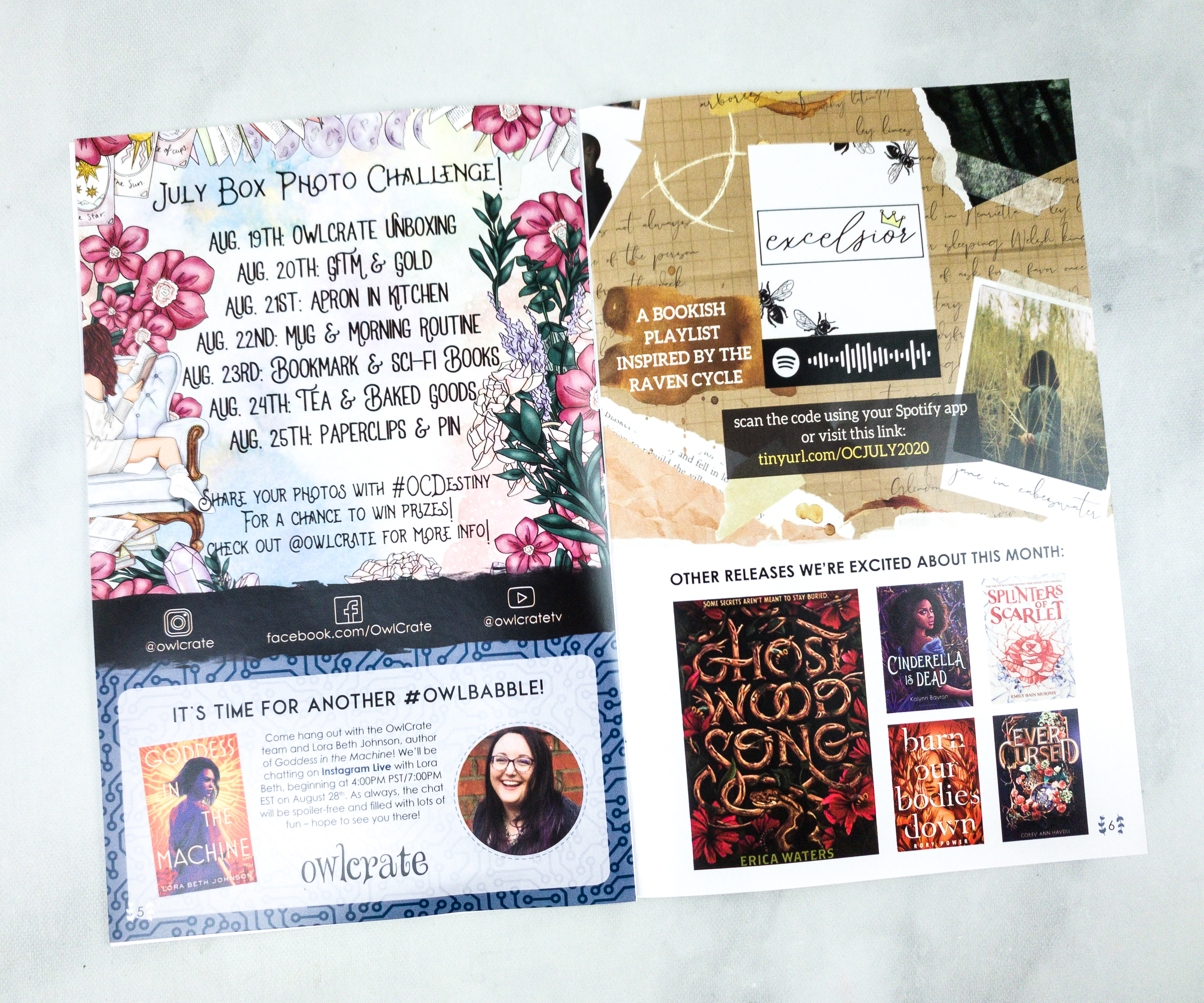 There's also a box photo challenge that you can join.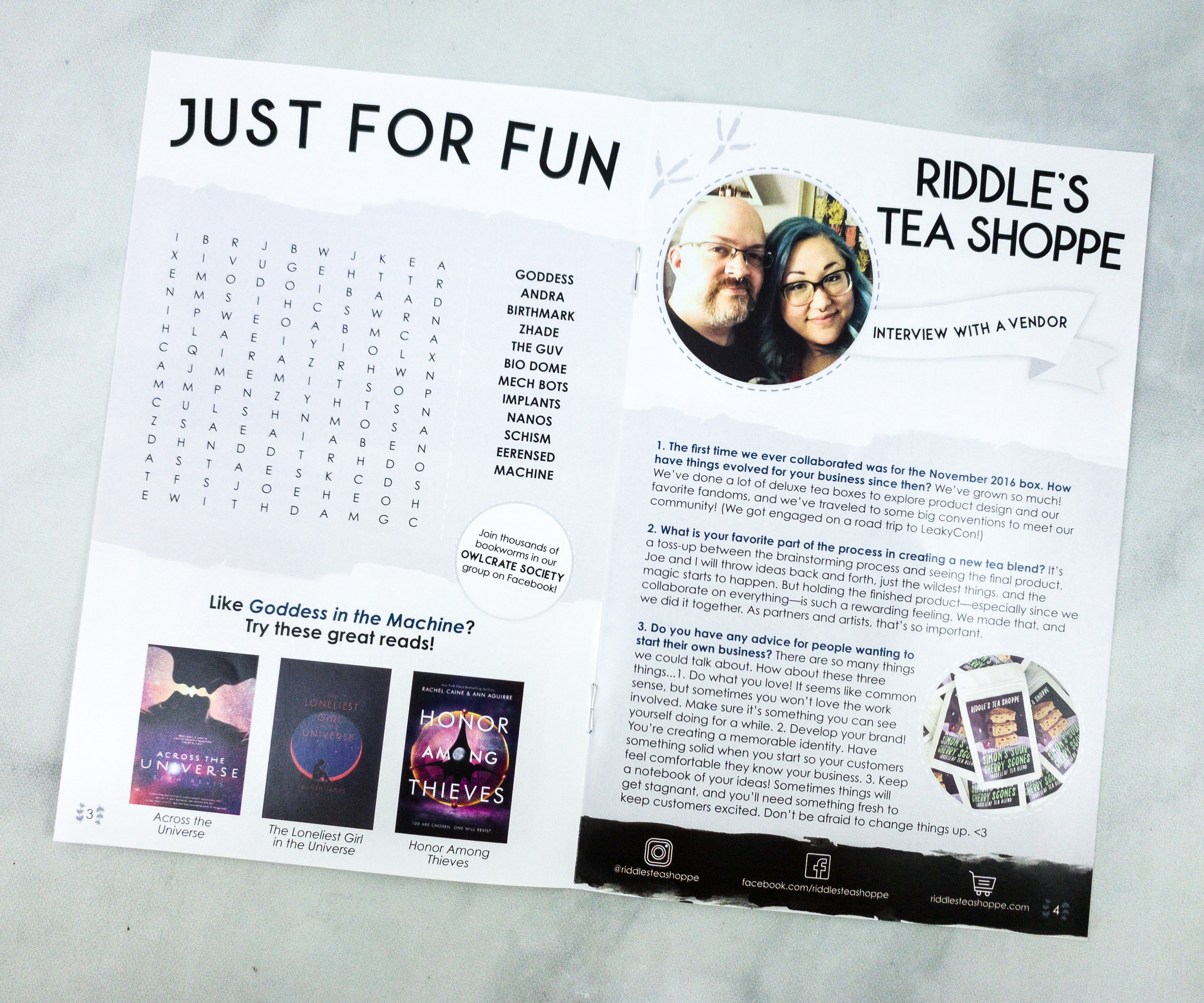 They also suggested some titles for further reading, especially if you love this month's book:
The mini-magazine also included some fun activities, while the other page is another interview with a vendor, Riddle's Tea Shoppe!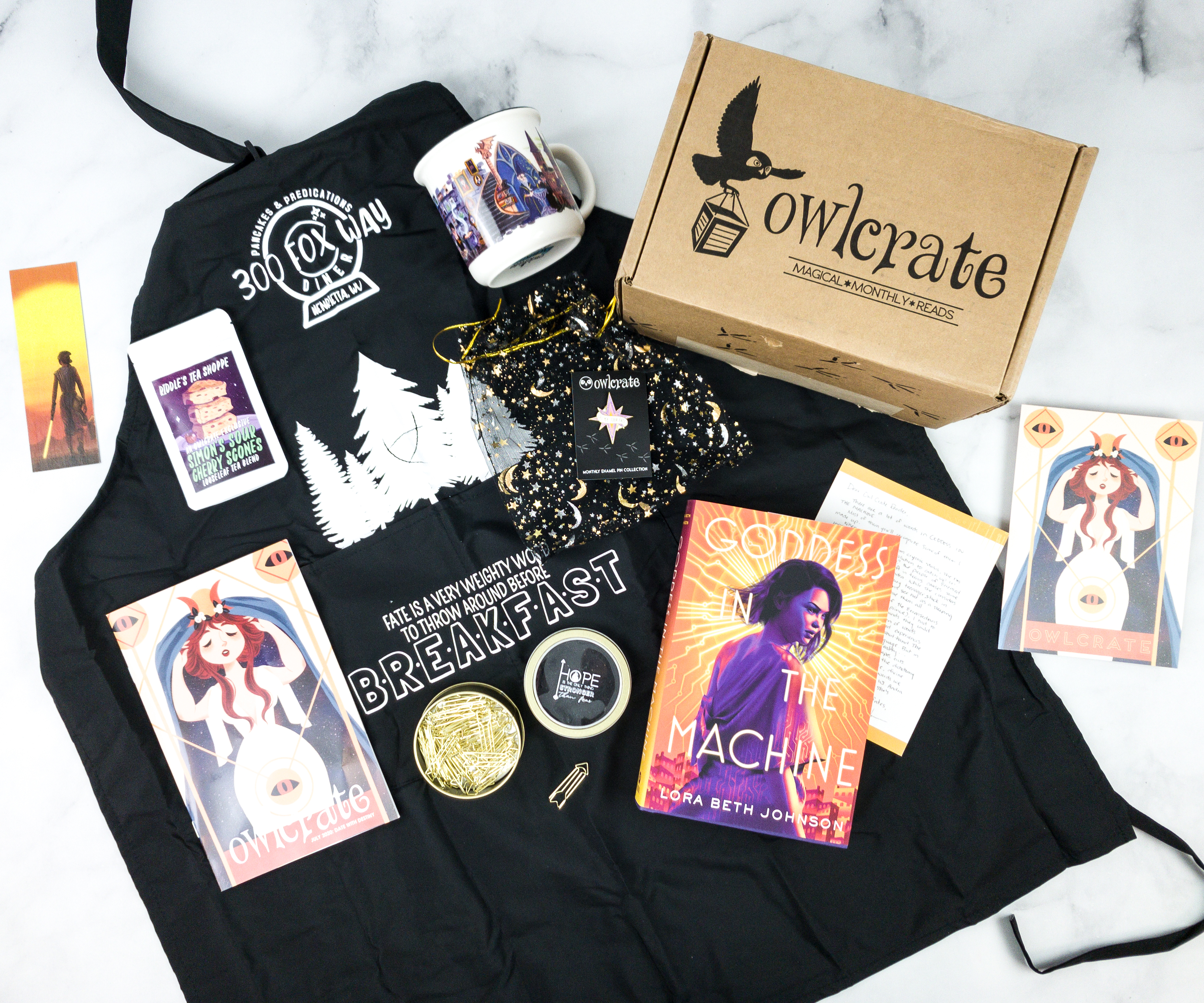 Everything in our July 2020 OwlCrate!
Enamel Pin. This month's featured enamel pin is designed by Jubly Umph, and it's based on the bold cover design of Goddess in the Machine.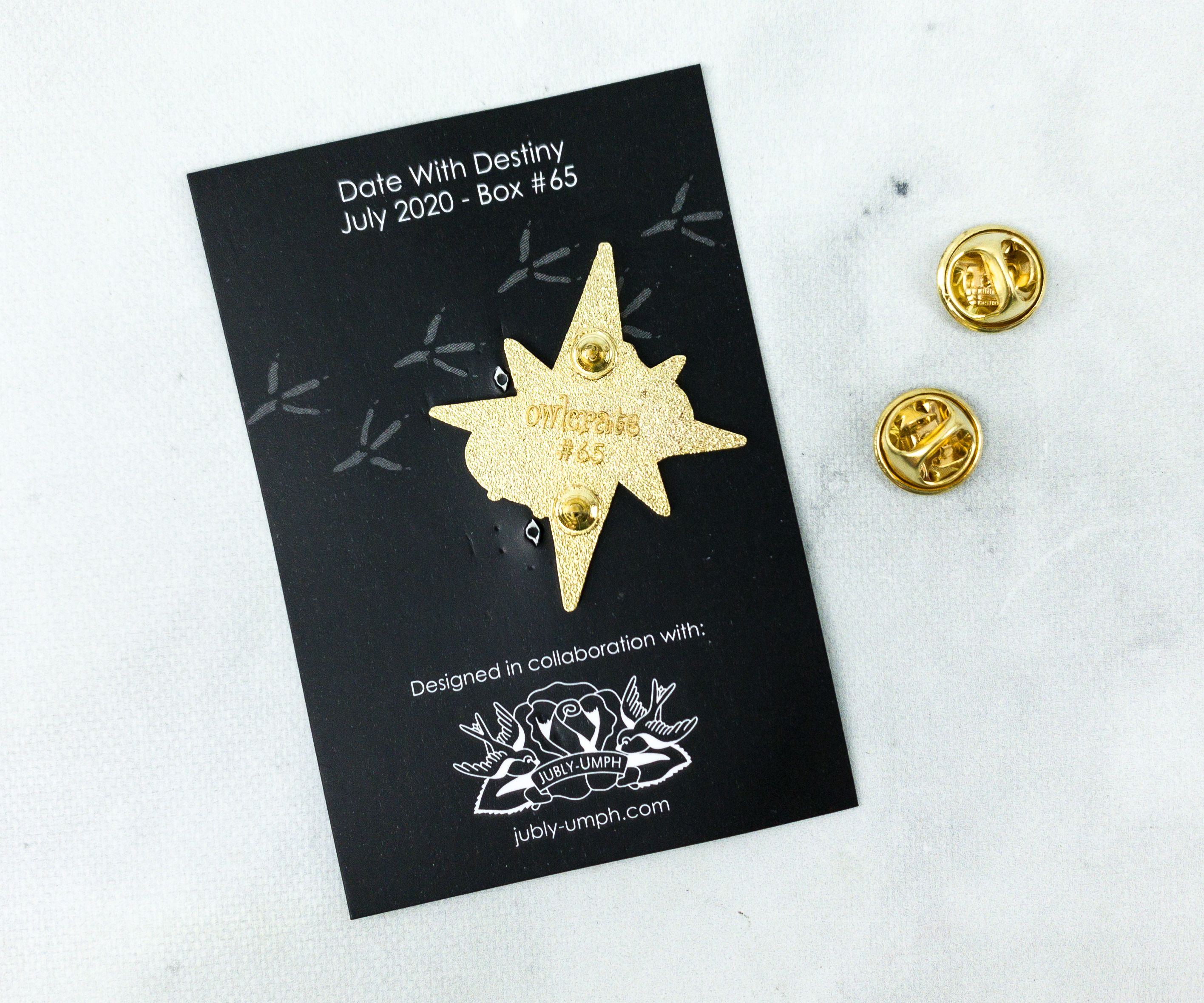 It's a two-post pin supported by butterfly clutches.
It features the main character's starburst birthmark and it also includes a bold quote from the book: "decide your fate."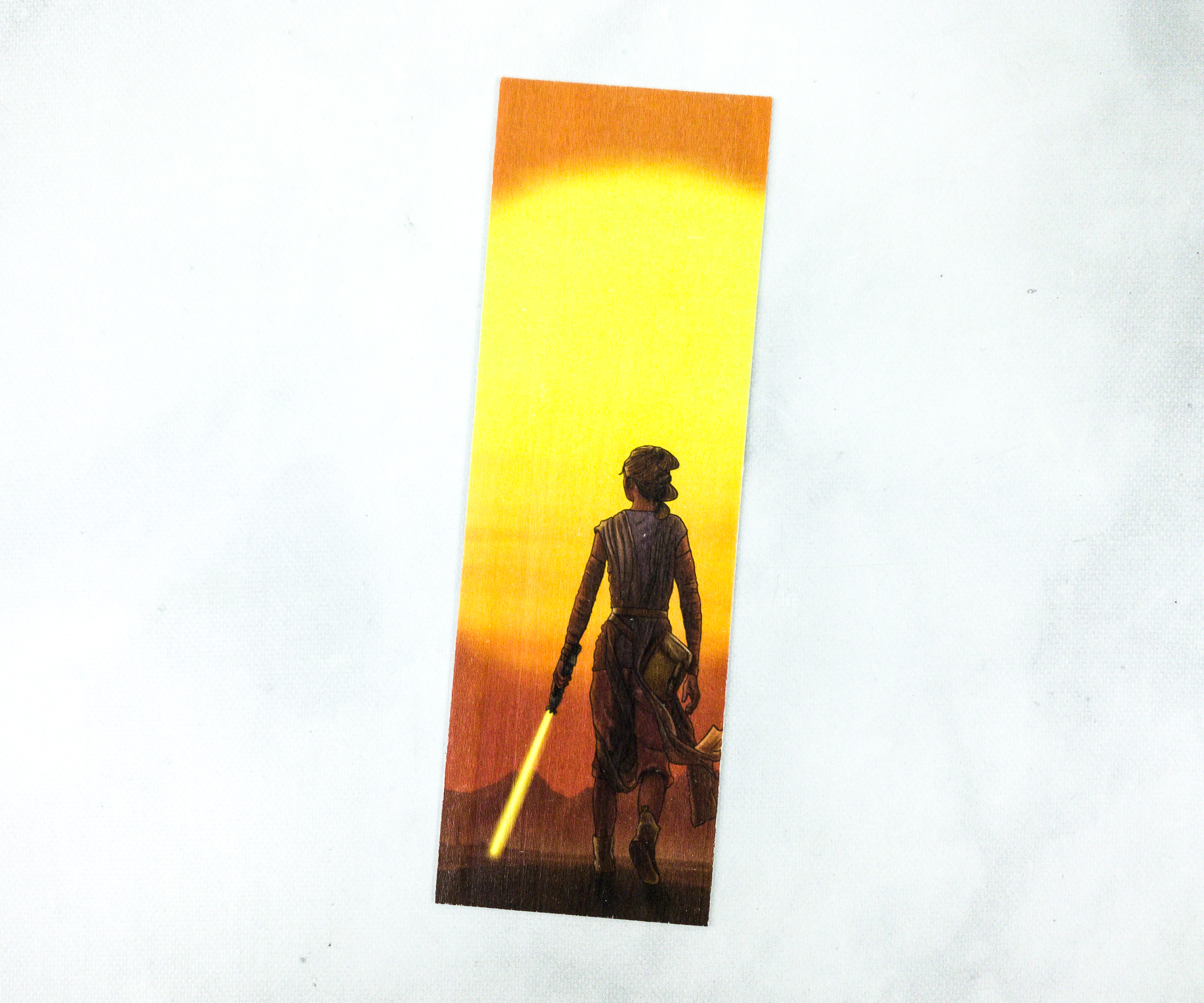 Wooden Bookmark. This Star Wars-inspired wooden bookmark is a double-sided force dyad! One side features Rey turned on her back, holding her golden yellow lightsaber.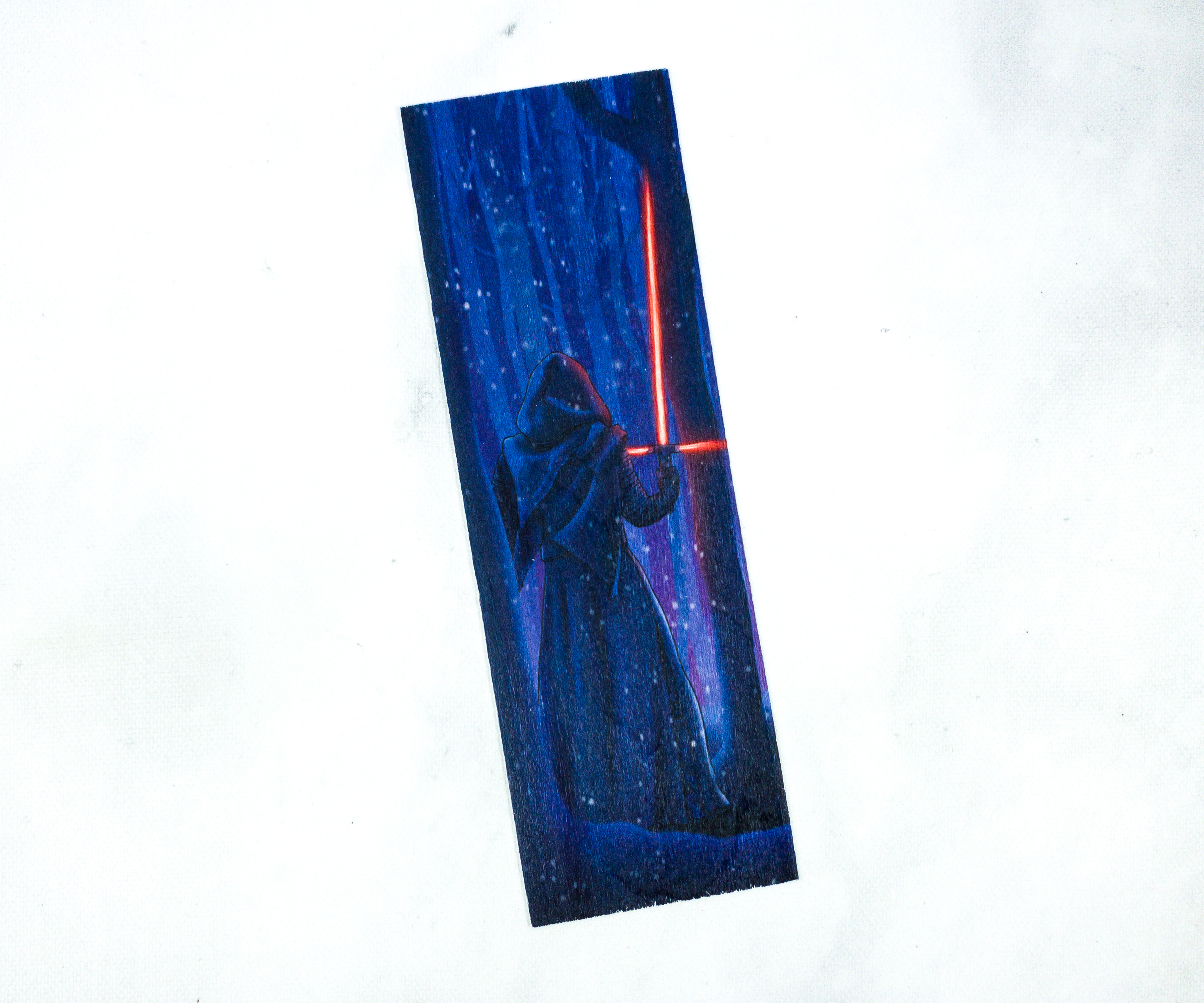 The flip side features the Dark Side and a hooded Rey with a double-bladed red lightsaber that resembles Darth Maul's iconic weapon.
Riddle's Tea Shoppe Simon's Sour Cherry Scones. This tea is inspired by Simon Snow's favorite breakfast food in Carry On, the Sour Cherry Scones!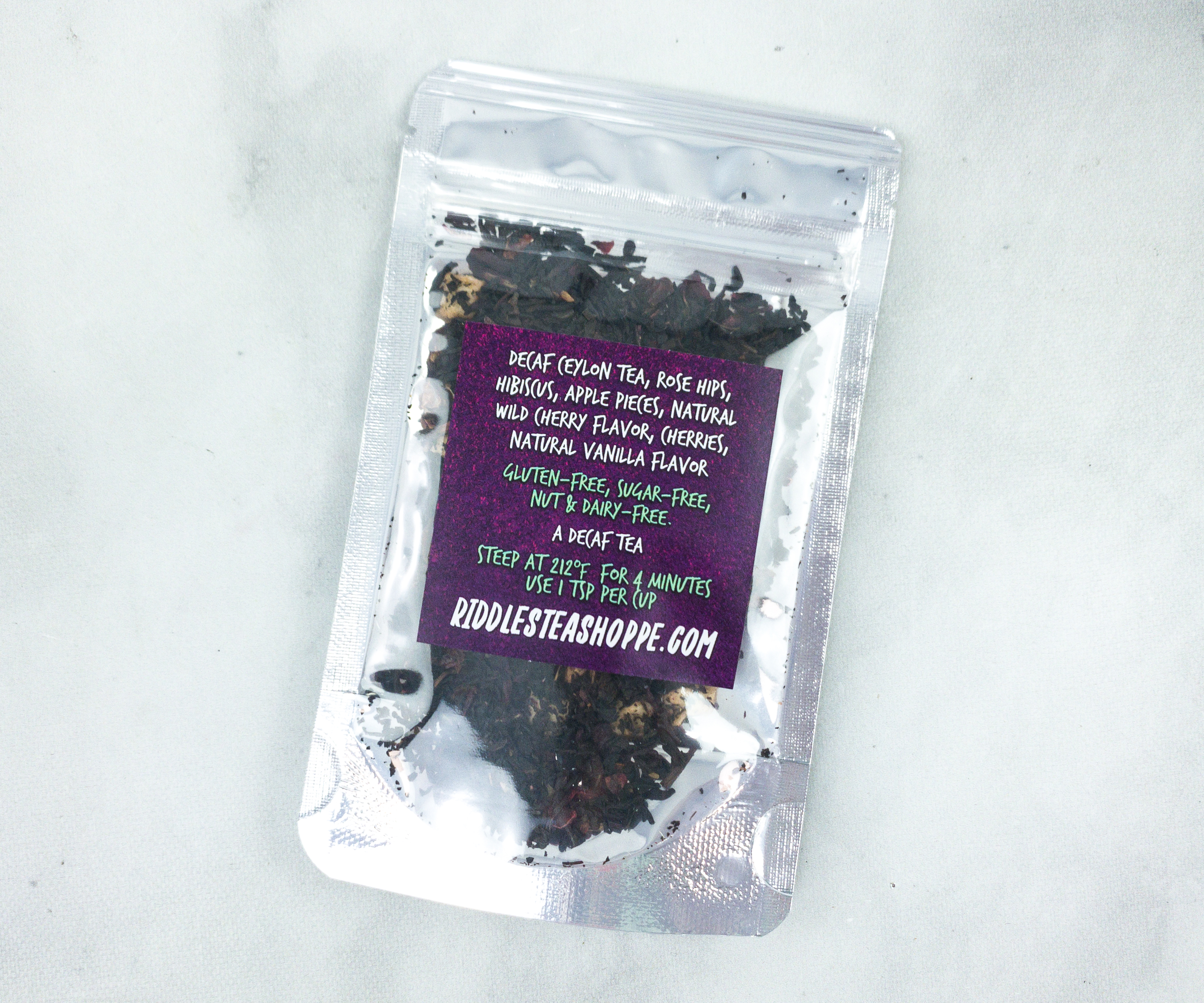 The tea is decaf and it contains Eylon tea, rose hips, hibiscus, apple pieces, natural wild cherry flavor, cherries, and natural vanilla flavor. To prepare, steep the tea at 212°F for 4 minutes, and use 1 teaspoon per cup.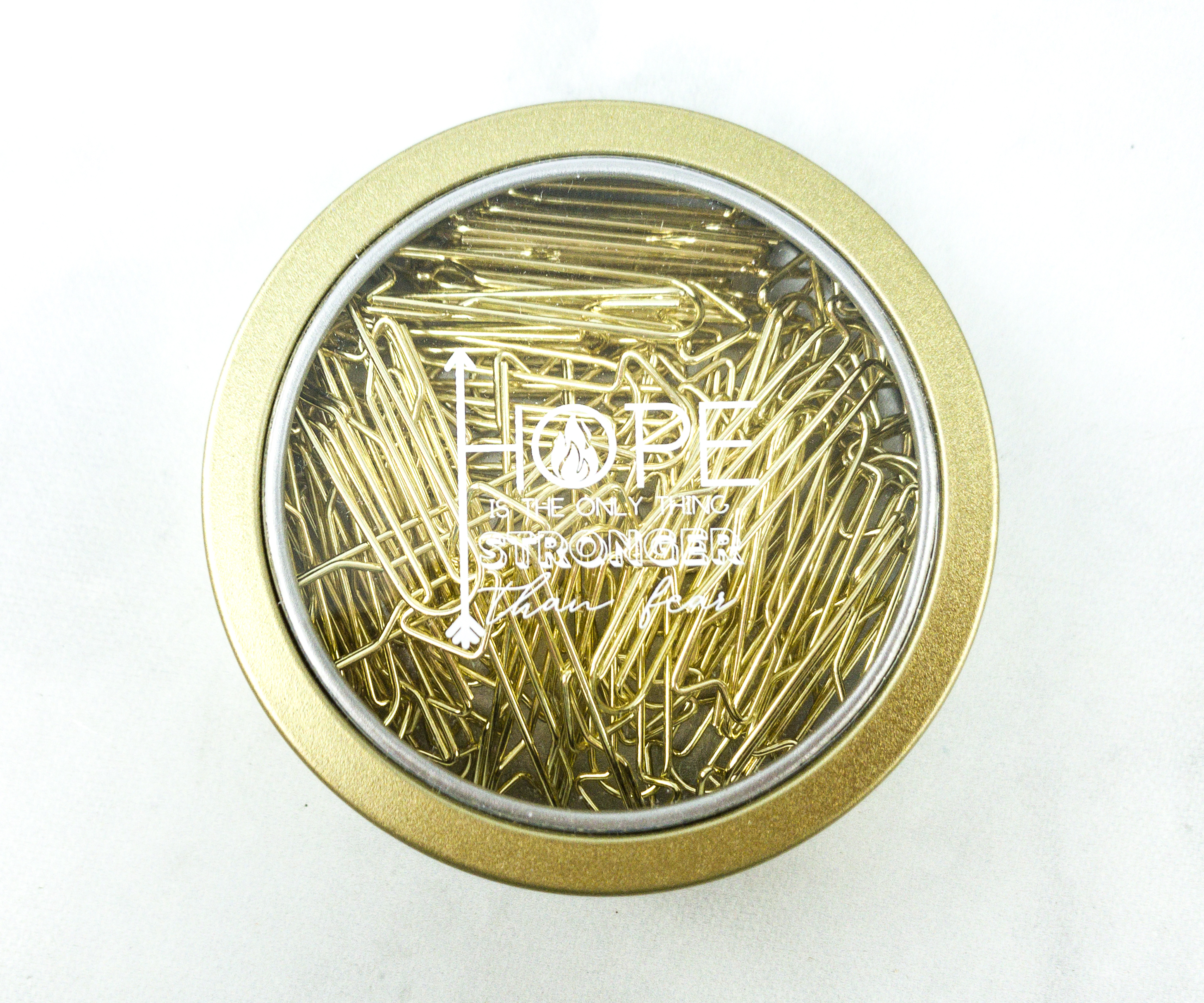 Paperclip Set. The set of paper clips is inspired by the Hunger Games Trilogy and it is designed by @paperbackbones.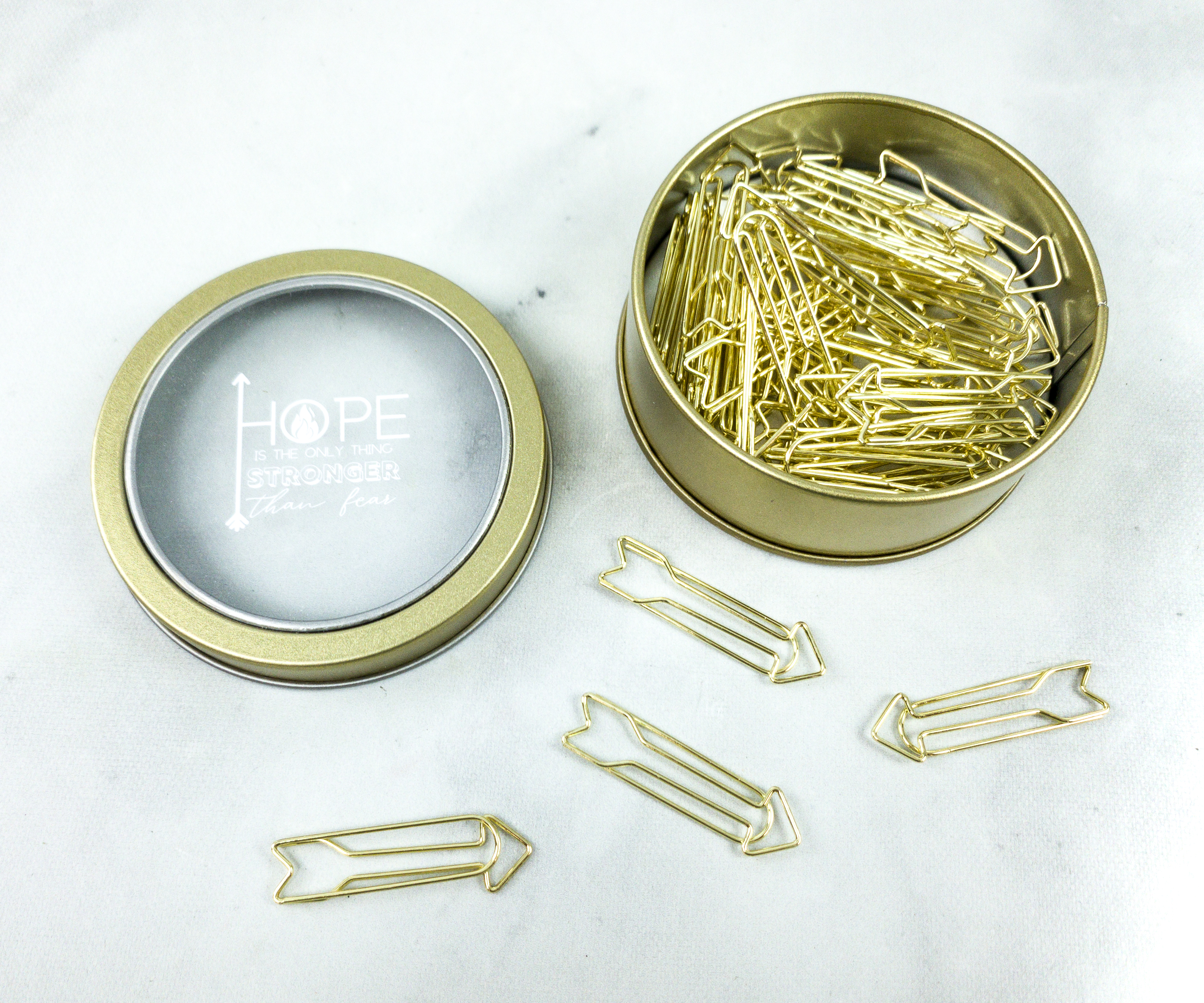 It will always remind me of Katniss' amazing talent in archery and her weapon of choice, the Bow and Arrow.
Ceramic Mug. Looking at the box of this next item, I already have an idea where it is based on!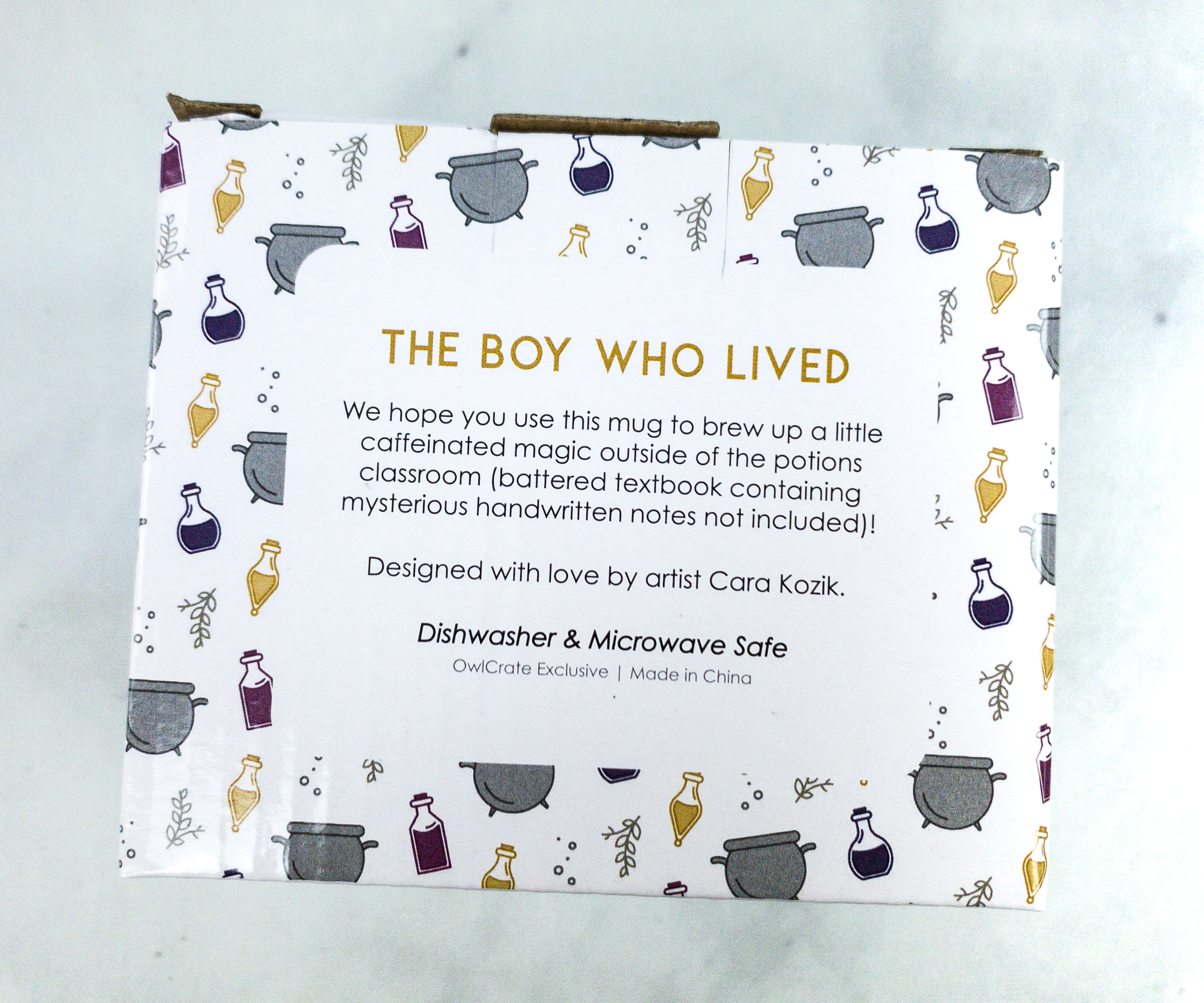 Yes! The mug is inspired by the Boy Who Lived!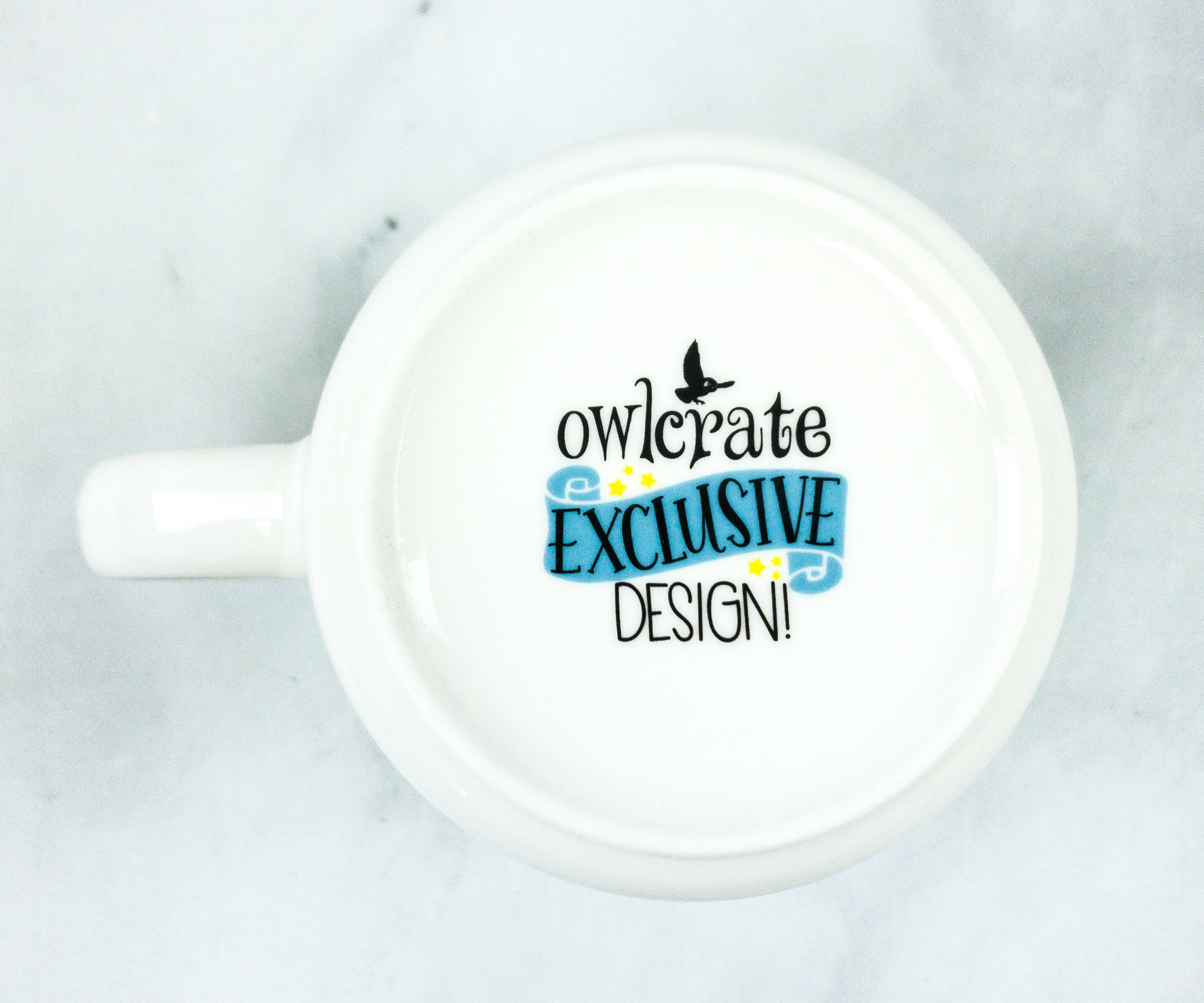 The bottom of the mug says that it is an OwlCrate Exclusive design!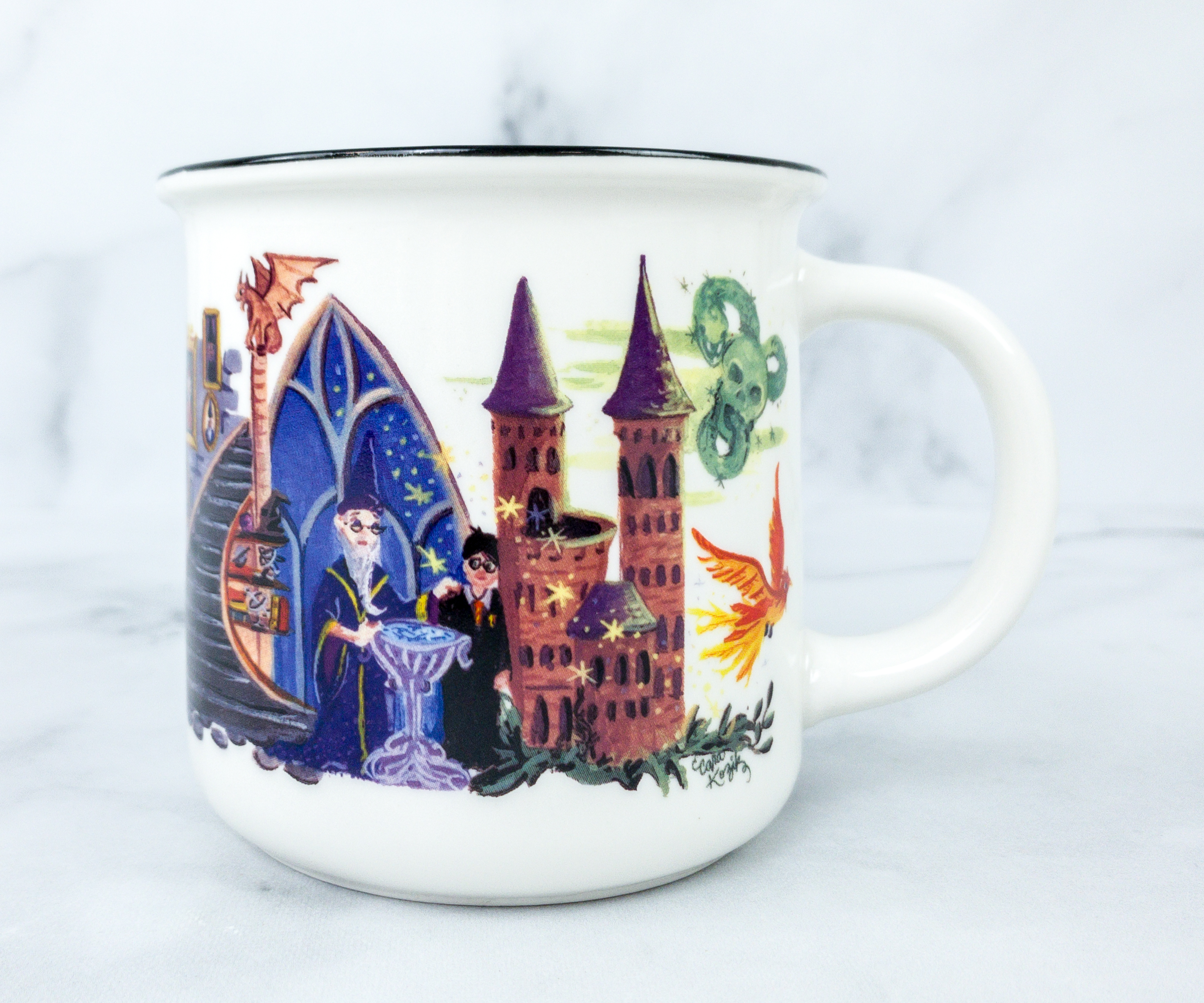 The artwork on this mug is amazing! This side of the mug features Hogwarts, as well as Professor Dumbledore and Harry in front of the Pensieve inside the Headmaster's office.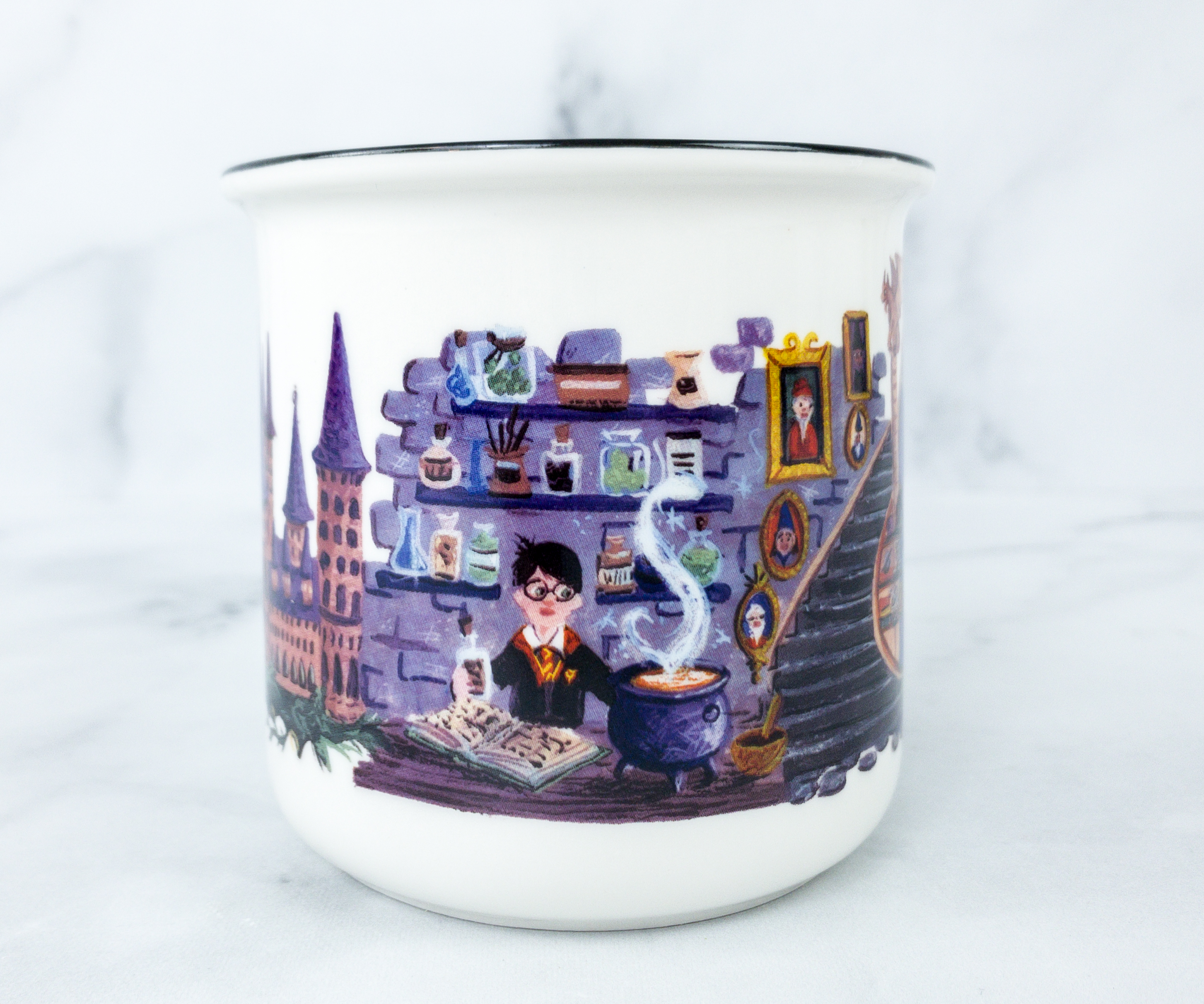 Here's Harry brewing some magic potion!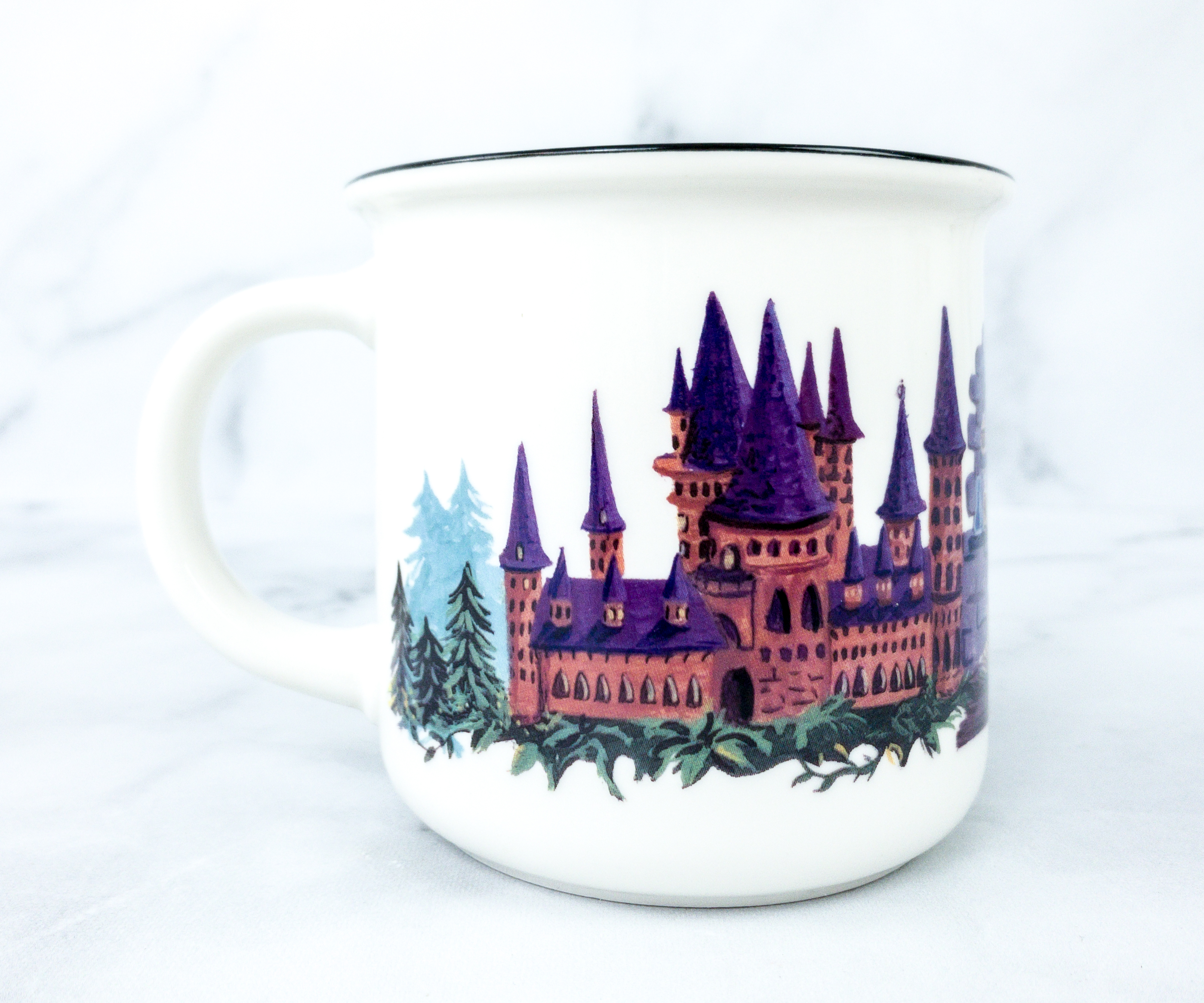 Another side gives us the complete look of Hogwarts School of Witchcraft and Wizardry! The mug is dishwasher-safe and microwave-safe!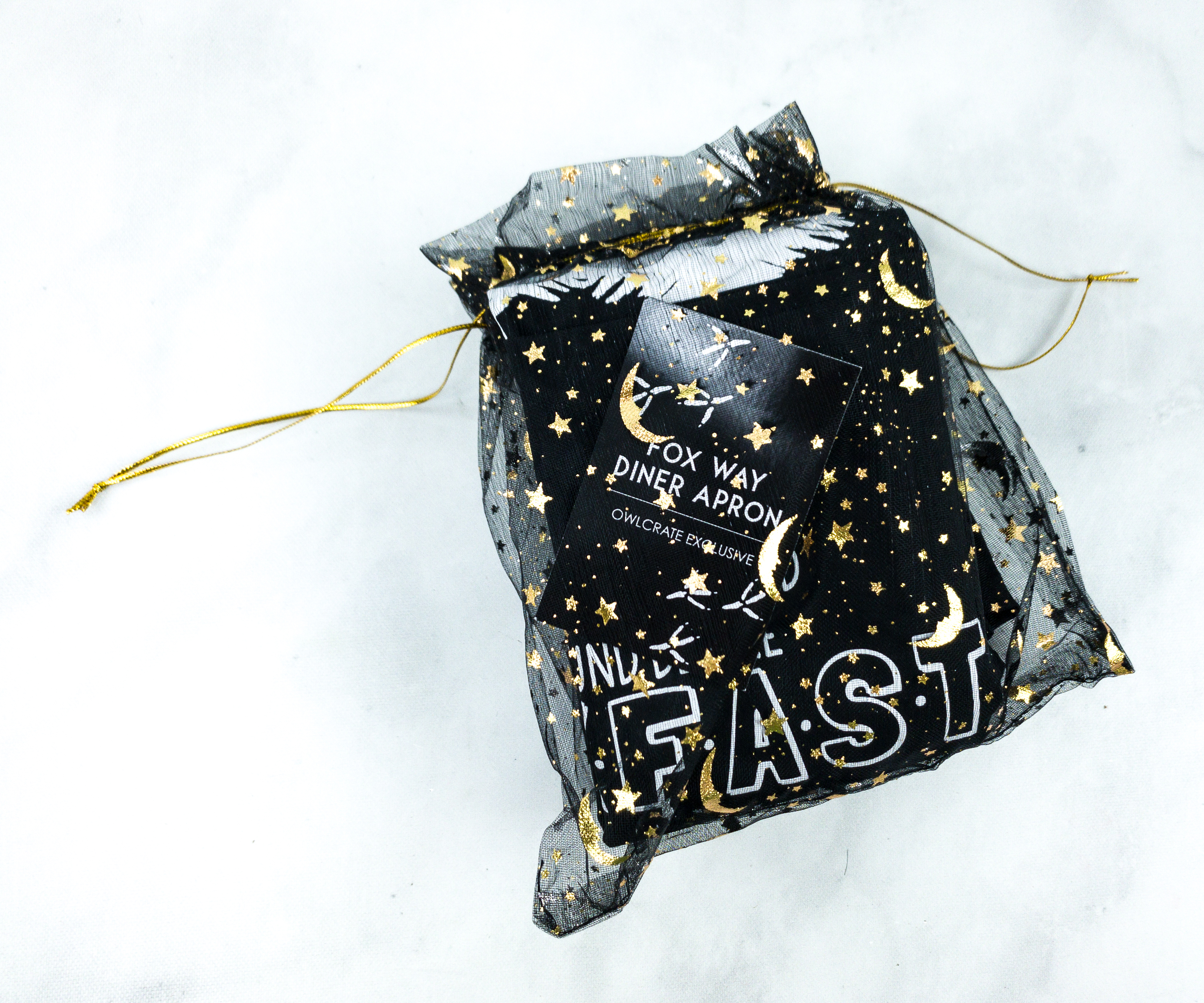 Apron. Another item designed by @paperbackbones is an apron placed inside a black, star-studded organza pouch!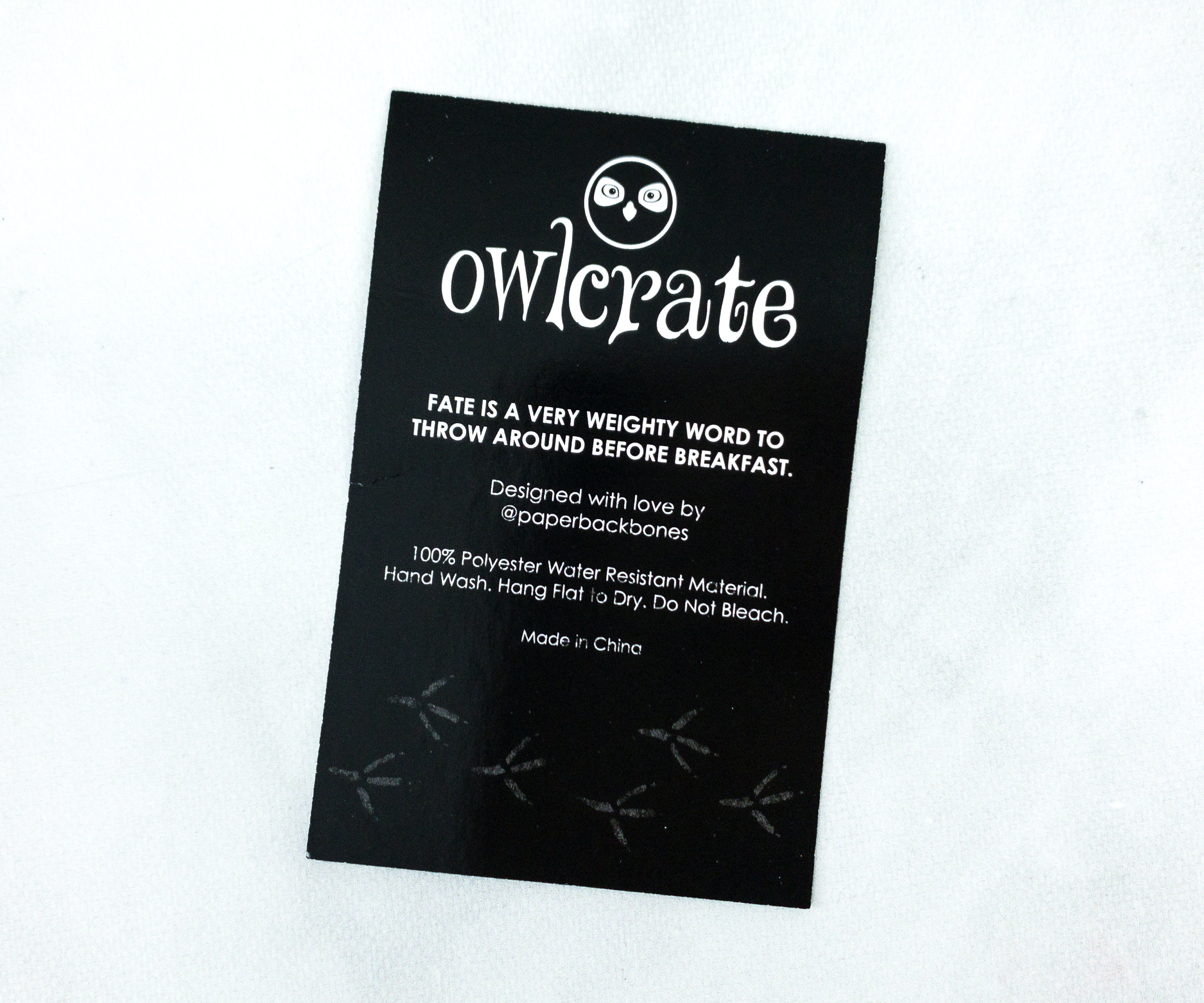 According to the card, this apron is made of 100% polyester water-resistant material.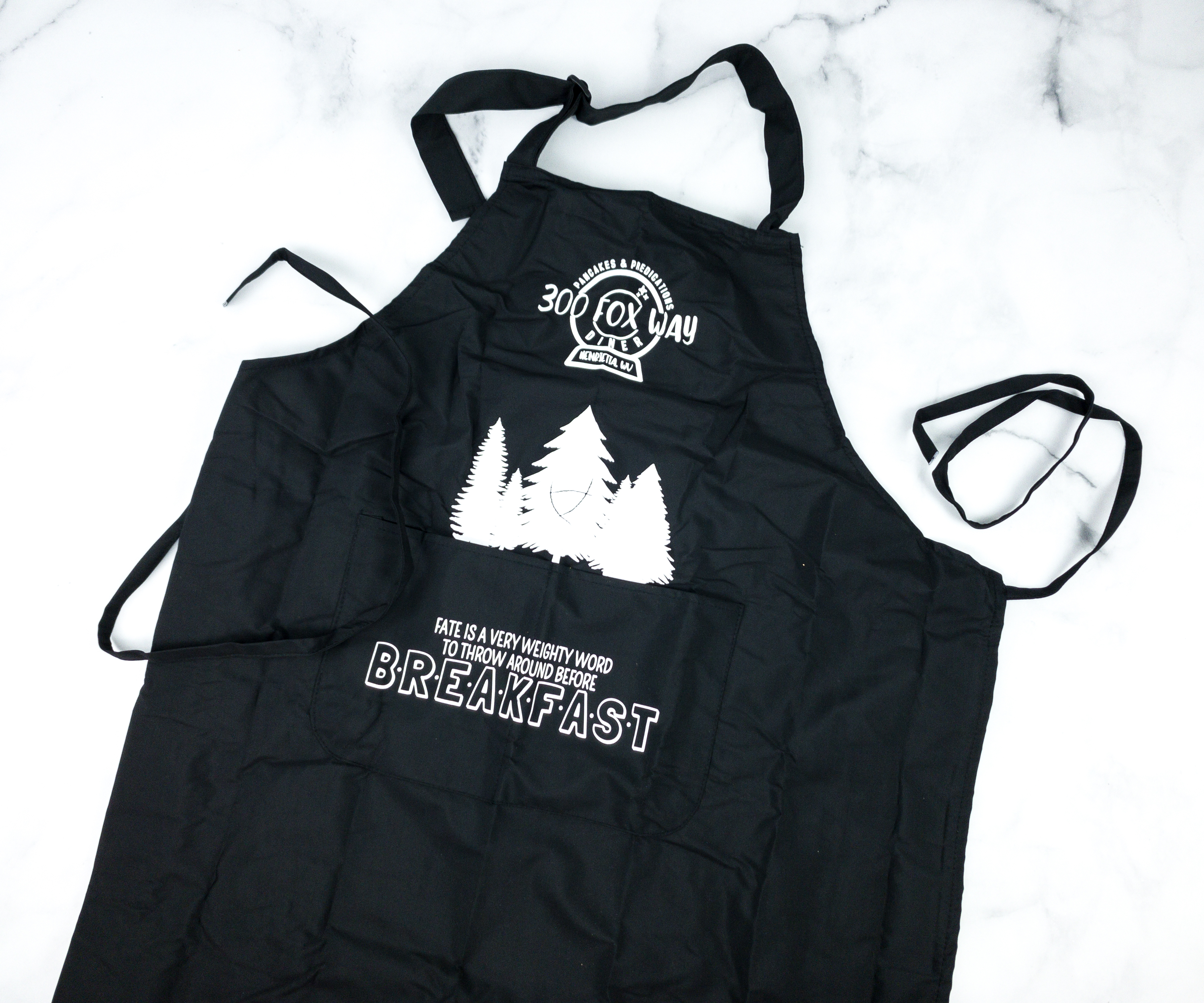 The black apron is inspired by The Raven Boys by Maggie Stiefvater.
The print features a quote from the book!
Fate is a very weighty word to throw around before breakfast.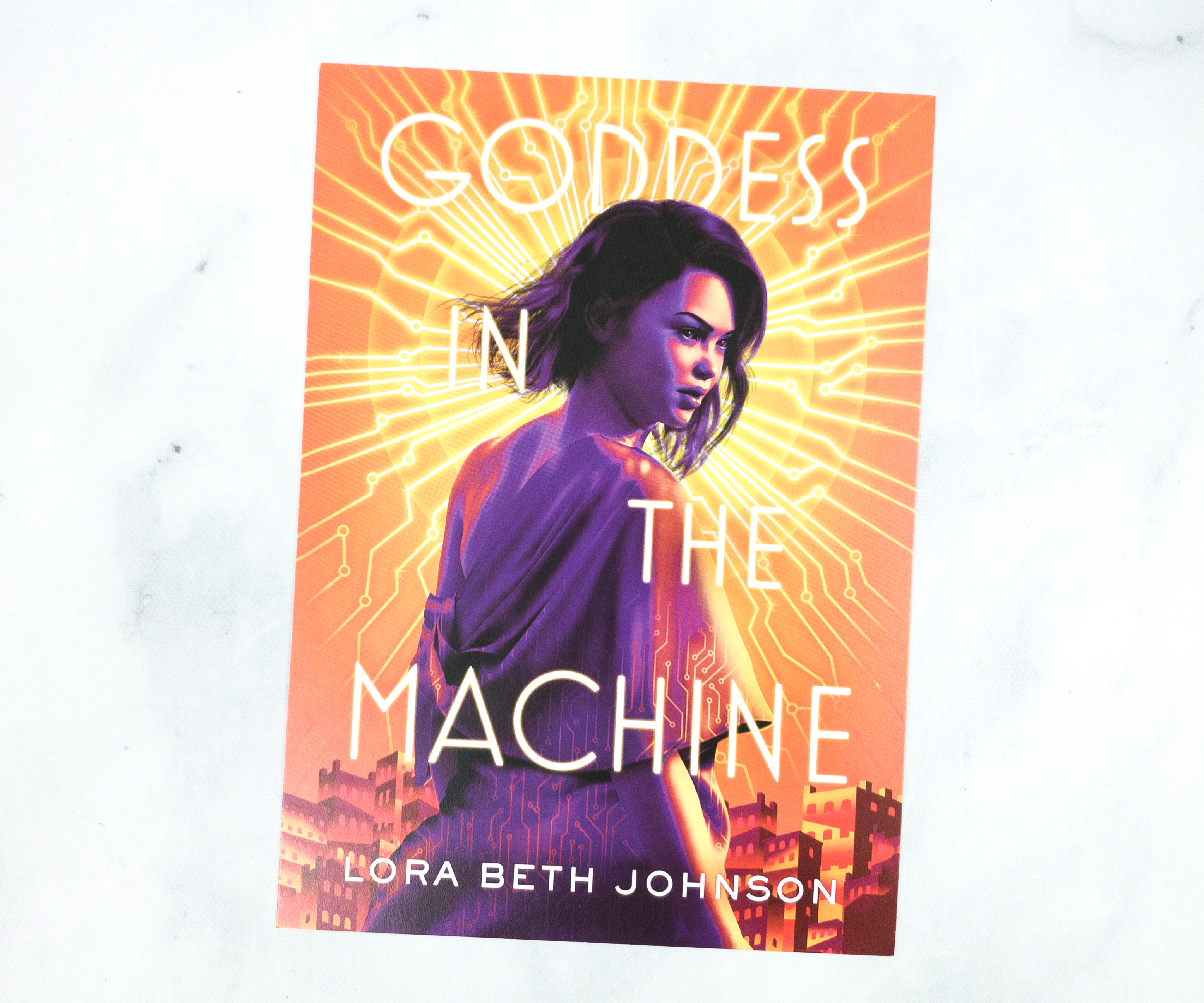 The box includes a card with the same artwork as the cover of this month's featured book.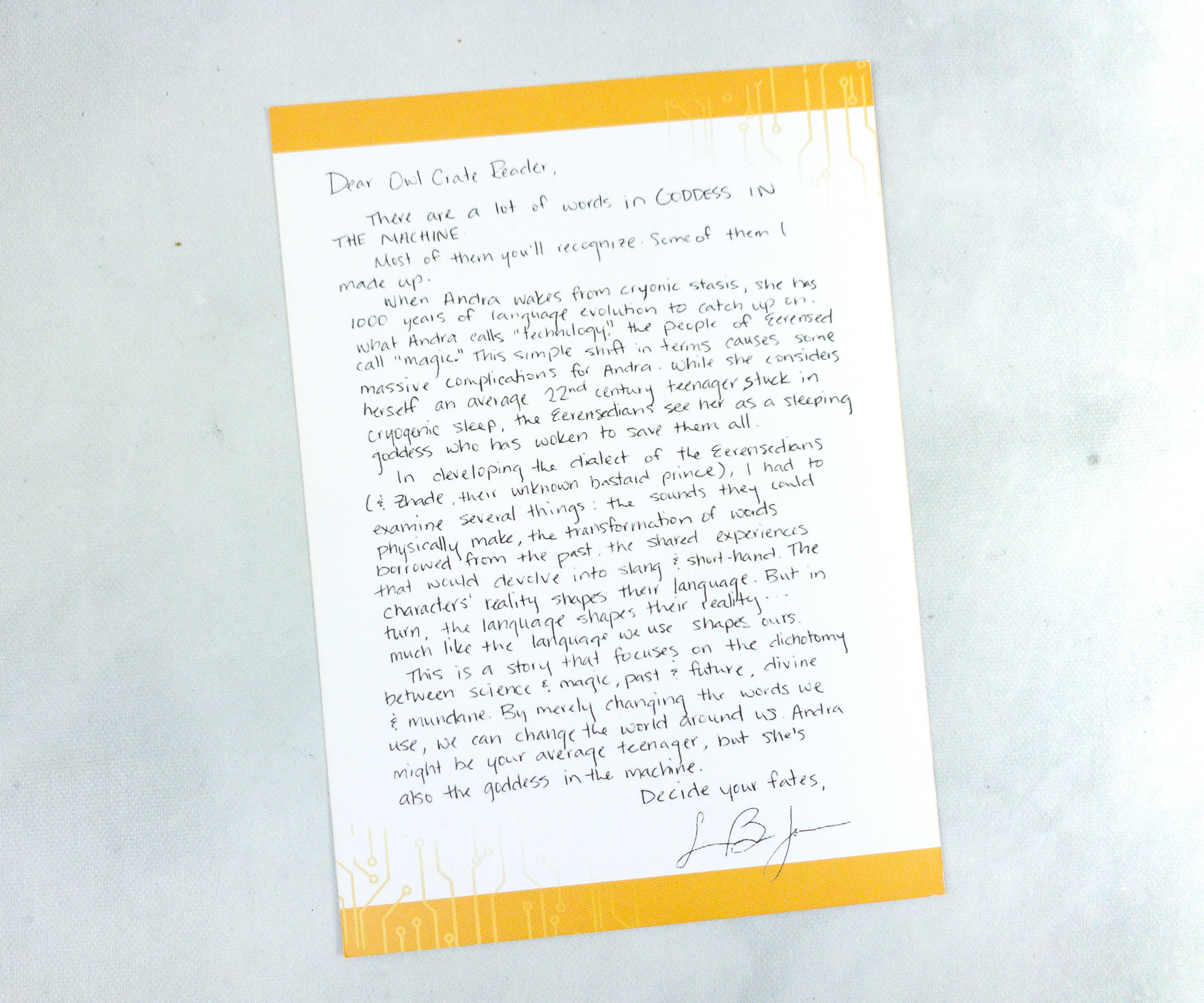 At the back is a note from the author!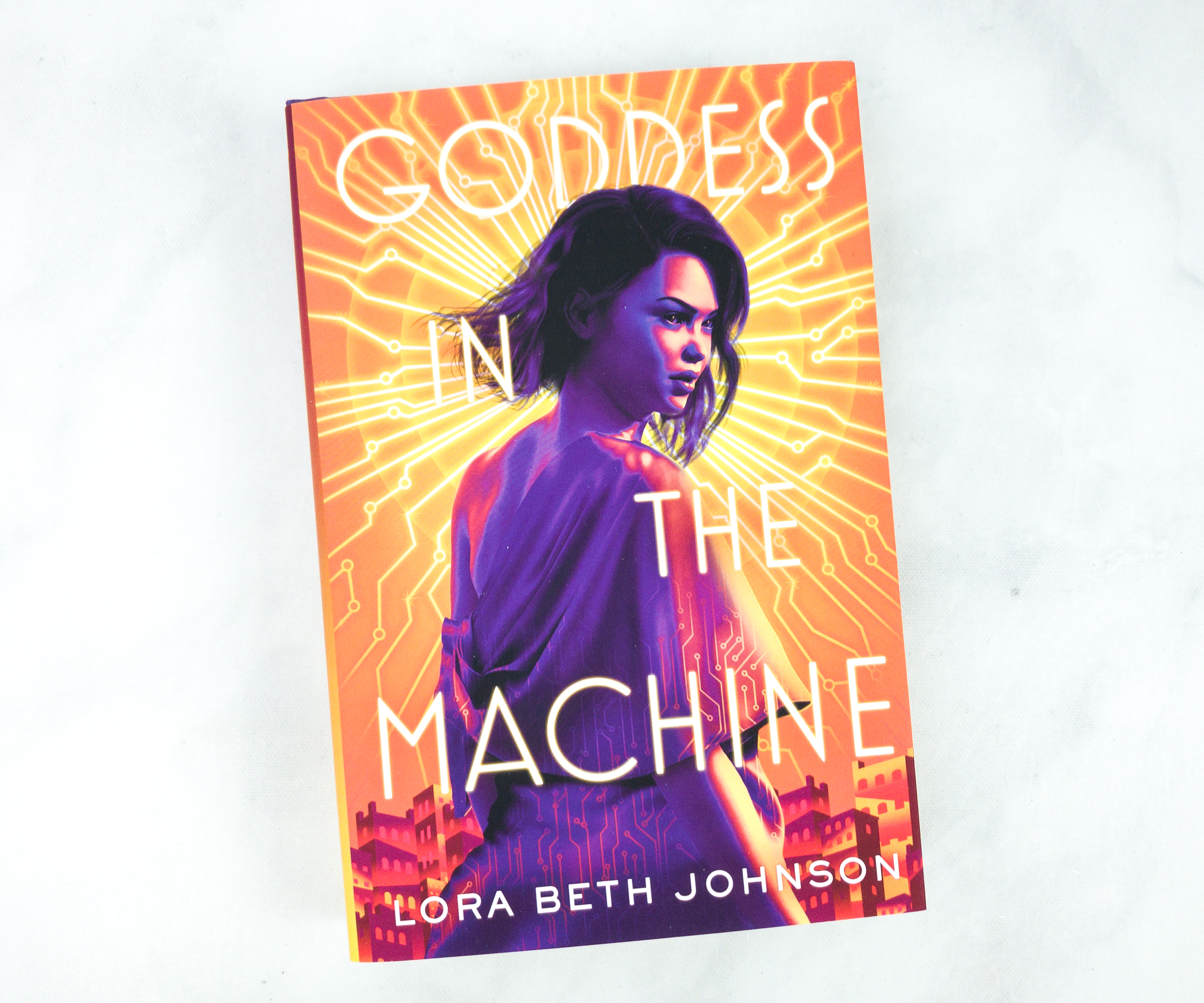 Goddess in the Machine by Lora Beth Johnson ($15.49)
Andra wakes up from a cryogenic sleep 1,000 years later than she was supposed to, forcing her to team up with an exiled prince to navigate an unfamiliar planet in this smart, thrilling sci-fi adventure, perfect for fans of Renegades and Aurora Rising.

When Andra wakes up, she's drowning.

Not only that, but she's in a hot, dirty cave, it's the year 3102, and everyone keeps calling her Goddess. When Andra went into a cryonic sleep for a trip across the galaxy, she expected to wake up in a hundred years, not a thousand. Worst of all, the rest of the colonists–including her family and friends–are dead. They died centuries ago, and for some reason, their descendants think Andra's a deity. She knows she's nothing special, but she'll play along if it means she can figure out why she was left in stasis and how to get back to Earth.

Zhade, the exiled bastard prince of Eerensed, has other plans. Four years ago, the sleeping Goddess's glass coffin disappeared from the palace, and Zhade devoted himself to finding it. Now he's hoping the Goddess will be the key to taking his rightful place on the throne–if he can get her to play her part, that is. Because if his people realize she doesn't actually have the power to save their dying planet, they'll kill her.

With a vicious monarch on the throne and a city tearing apart at the seams, Zhade and Andra might never be able to unlock the mystery of her fate, let alone find a way to unseat the king, especially since Zhade hasn't exactly been forthcoming with Andra. And a thousand years from home, is there any way of knowing that Earth is better than the planet she's woken to?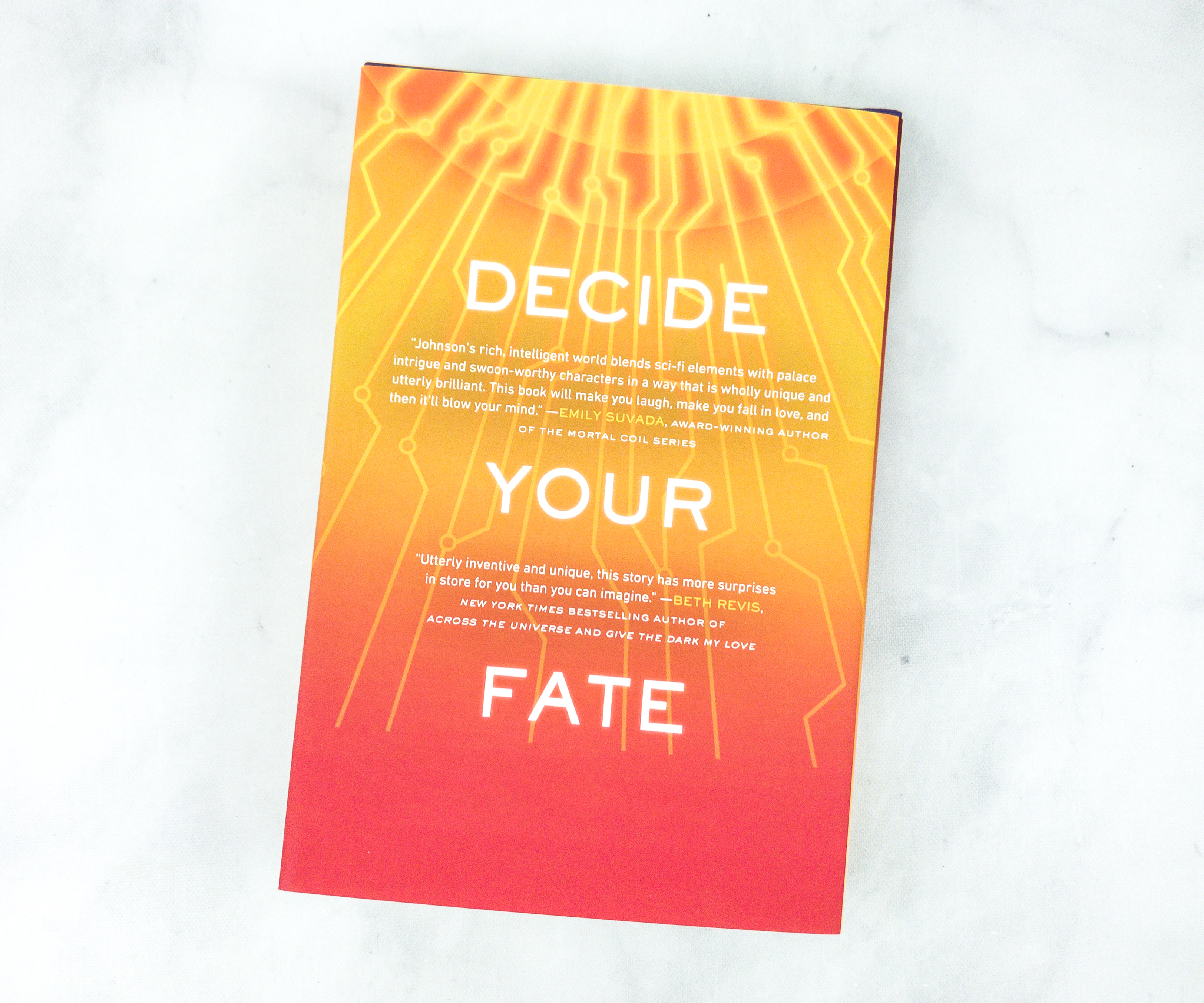 The back of the book also included some reviews and good words from other authors.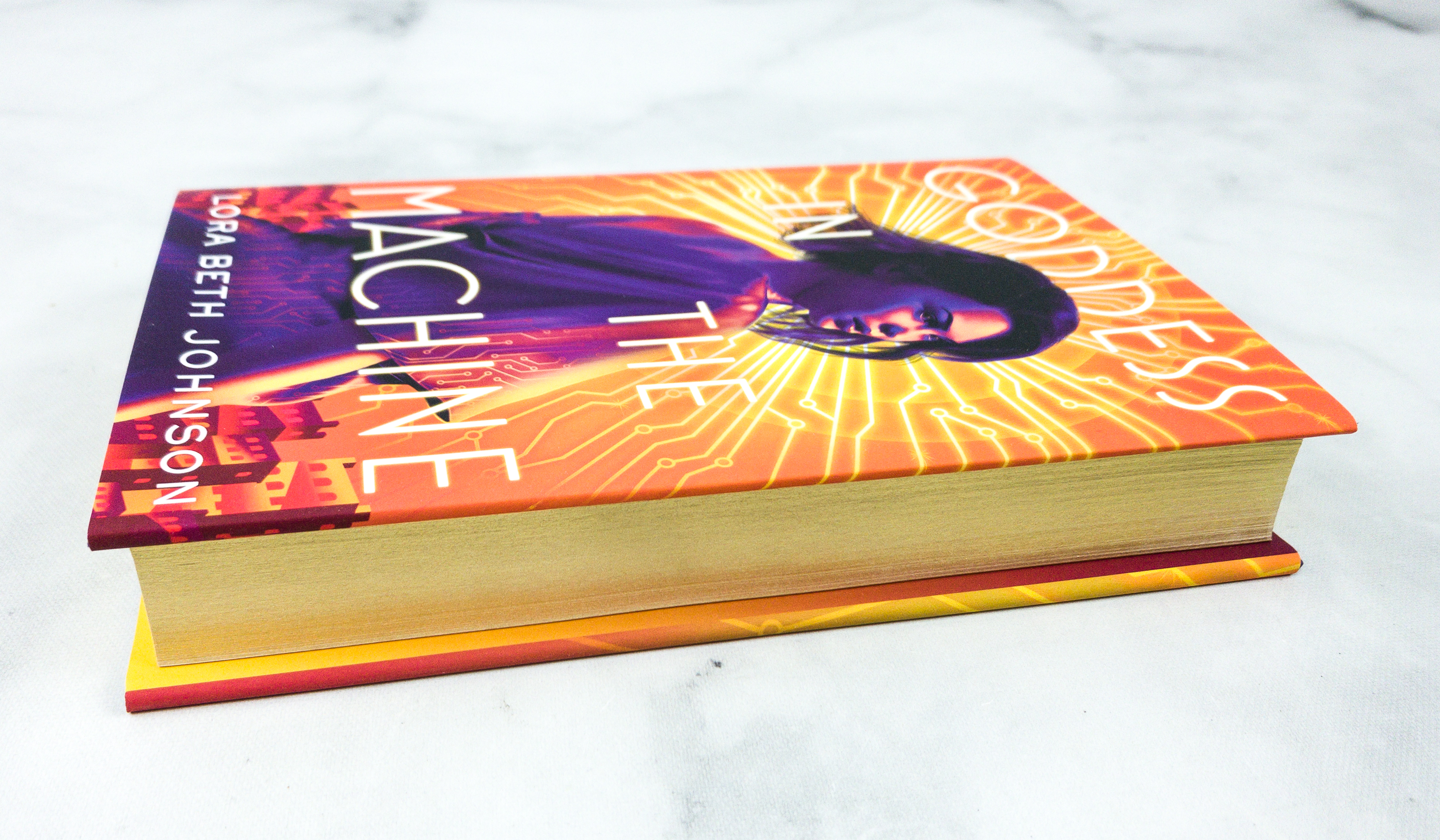 The book has a surprise foil design on the naked hardcover, and it also has gold foil gilded edges.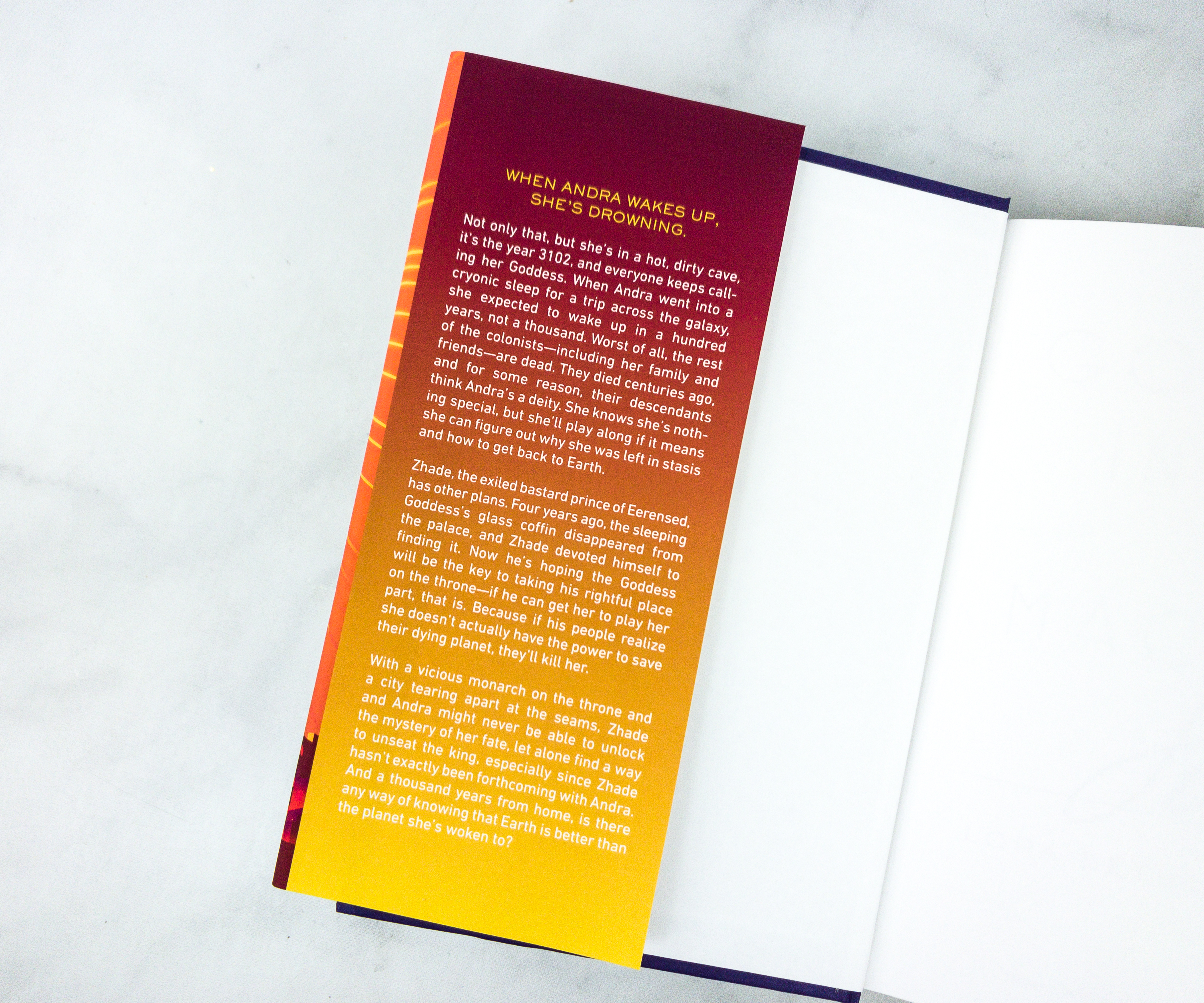 You can find more information about the novel on the book's dust jacket flap.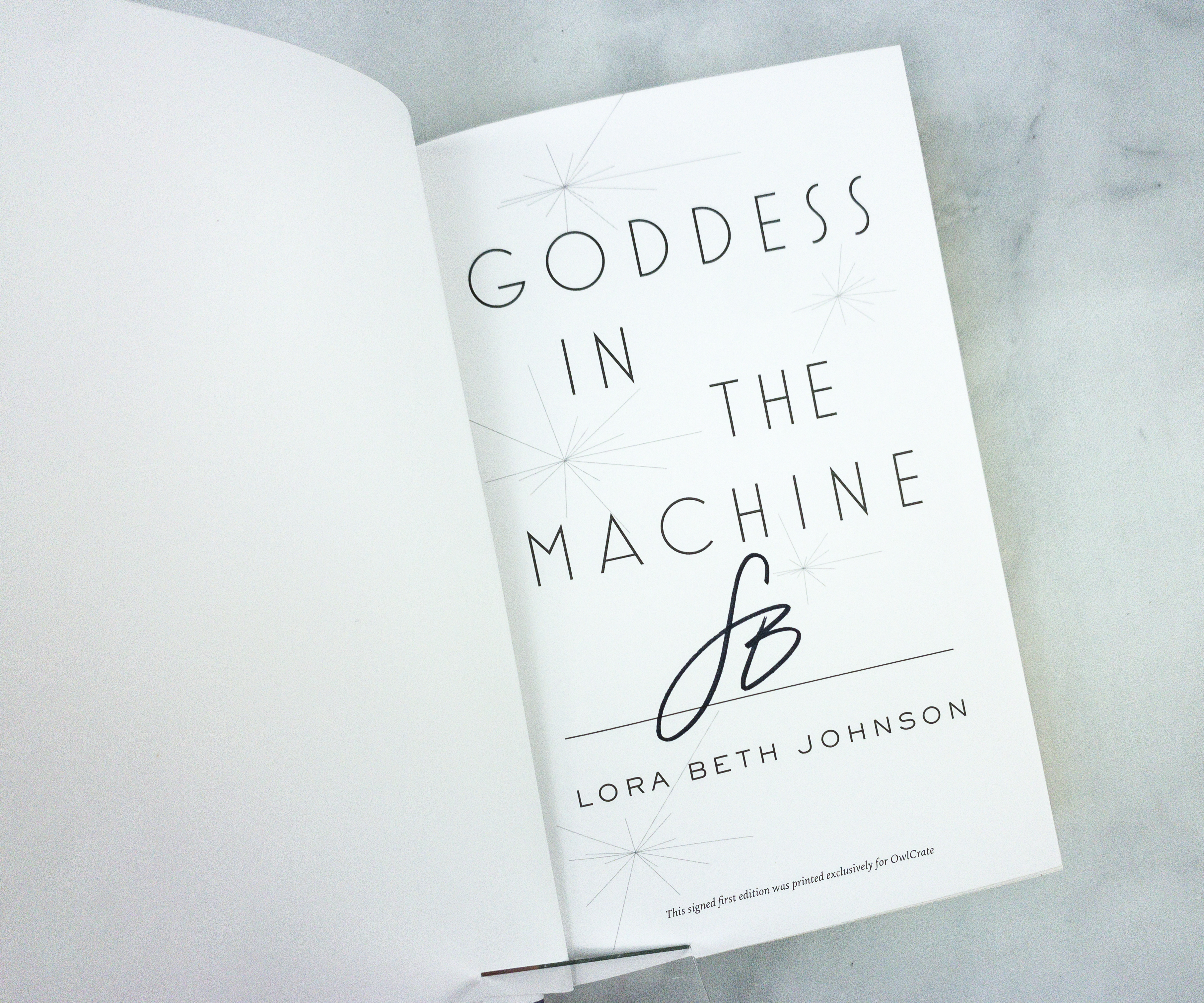 The title page also includes the author's signature!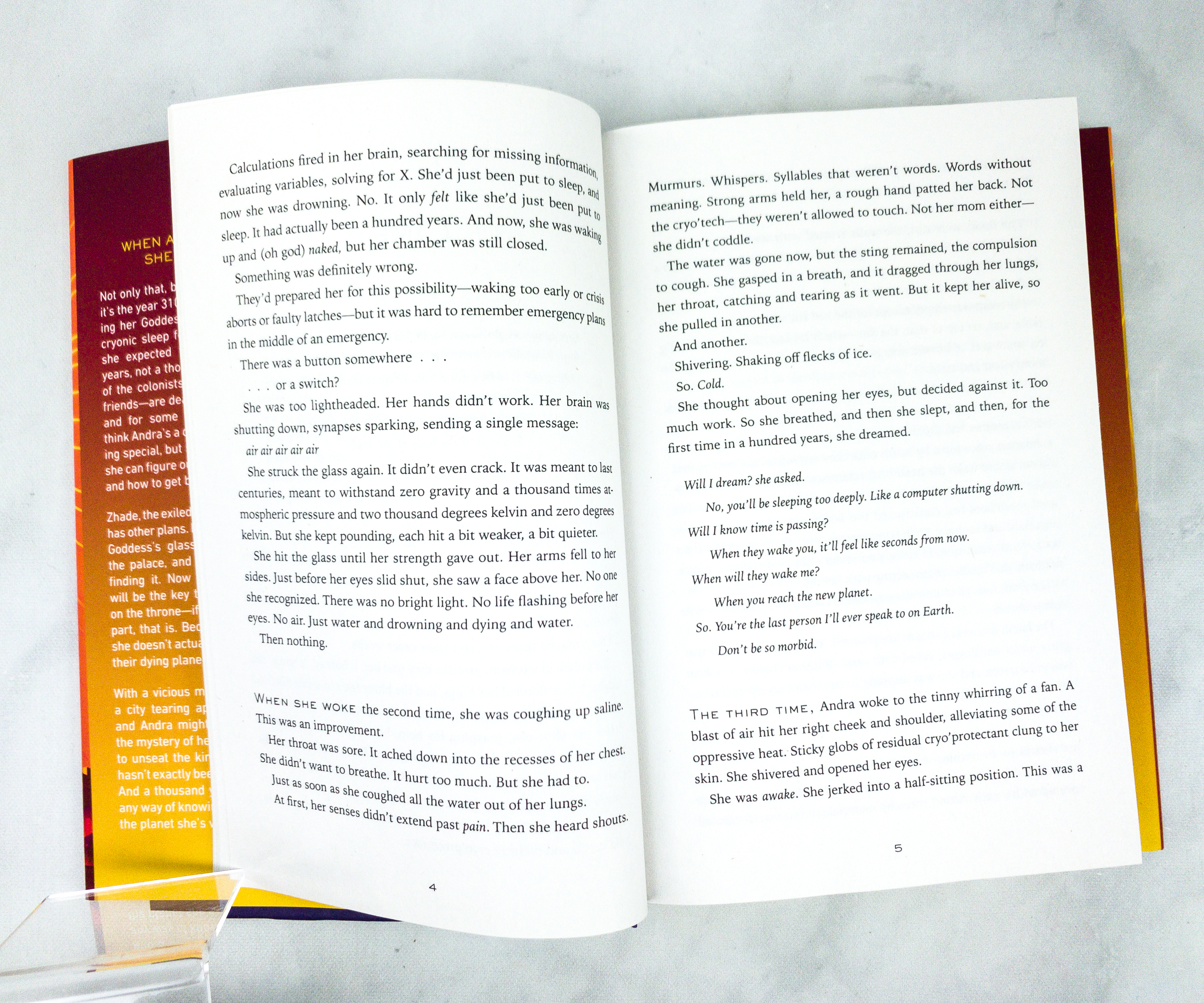 This YA sci-fi novel started when the girl Andra woke up from her cryonic sleep of thousand years instead of just a hundred and found herself in a new planet where everyone, including her family's descendants, calls her a deity. She needs to play along although there's nothing special about her, just to find out how she can find her way back to Earth.
On the other hand, the bastard Prince of Eerensed, Zhade, believes that the key to taking his rightful place on the throne is finding the sleeping goddess in the coffin, which turned out to be Andra. The author did a great job of introducing a new dialect in this story. It's also well-put-together from start to finish! Anyone who loves futuristic book settings would probably love this one as well.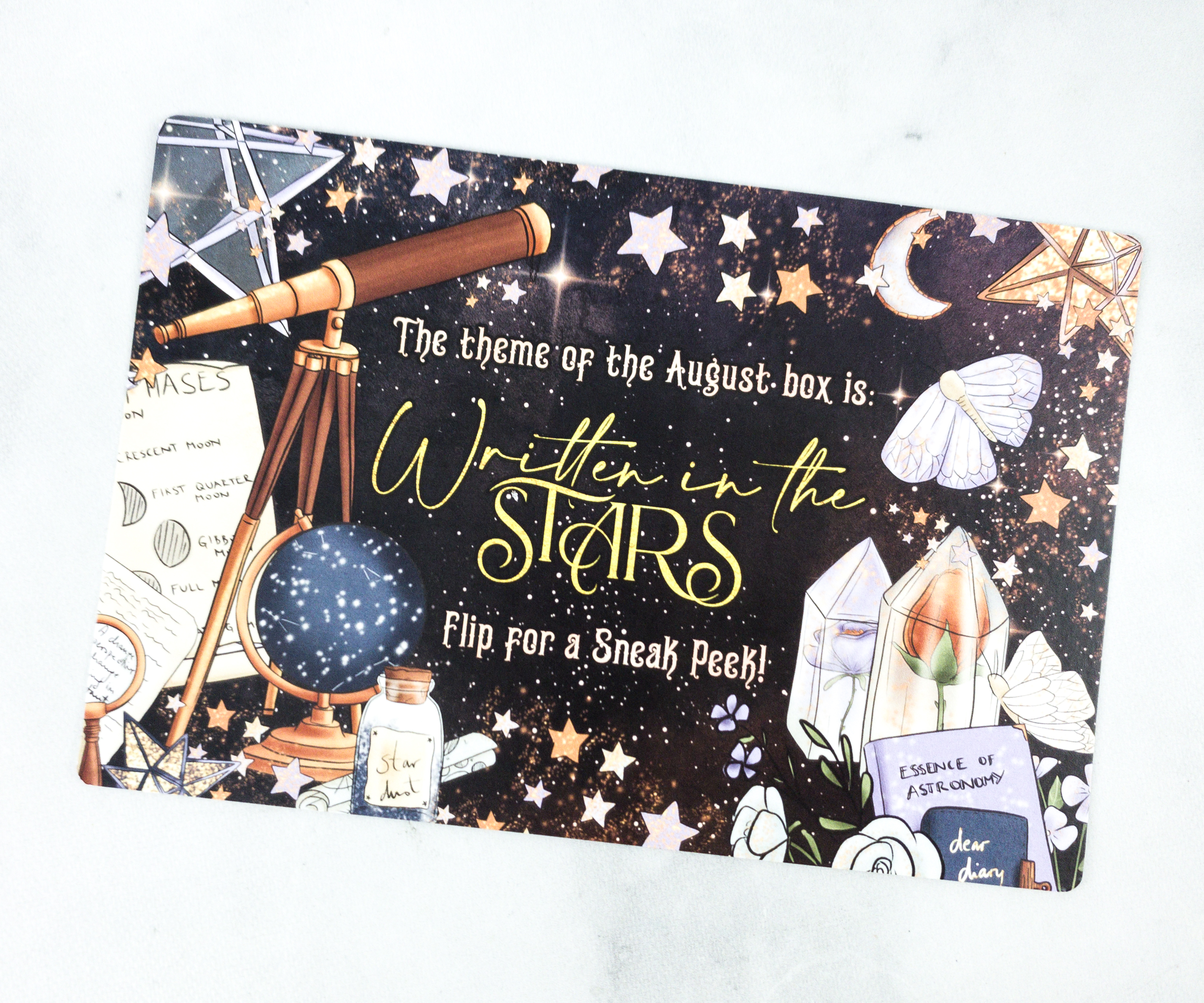 They also gave us a theme spoiler for the August 2020 box, Written in the Stars!
At the back is the sneak peek! In every August box, subscribers will receive a book sleeve designed by The Quirky Cup Collective!
It's really a Date with Destiny with this month's featured novel, and included bookish items! Each character featured on the items have their destiny already written for them, and they just need to play the part to fulfill what they need to do, like Harry Potter, Rey, and this month's book's heroine, Andra! The novel is interesting and it gave us a glimpse about what a thousand years from now might look like! I also love the Harry Potter mug, the artwork is amazing, and the enamel pin is gorgeous as well. I like the apron too, it'll be very useful in the kitchen. I wonder what's Written in the Stars next month, I am thrilled!
What did you think of this month's Owl Crate theme? Are you excited for next month's theme?