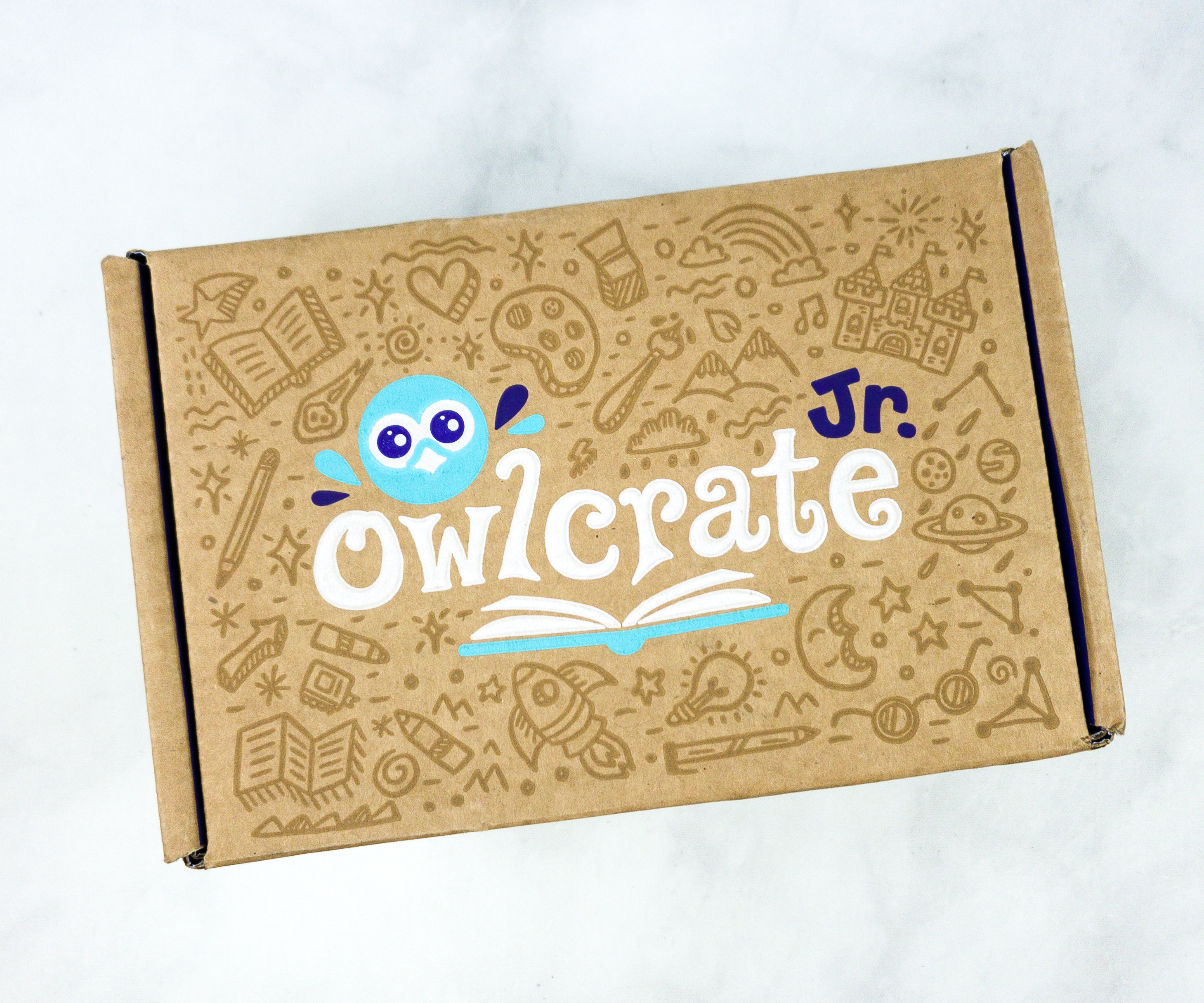 OwlCrate Jr. is a monthly book subscription box for young readers ages 8-12 with a middle-grade book plus fun gender neutral bookish items designed to enhance your little reader's experience. It's from OwlCrate, a super popular YA (young adult) fiction subscription.
DEAL: Save 15% on your first subscription with the coupon code HELLO15 at checkout.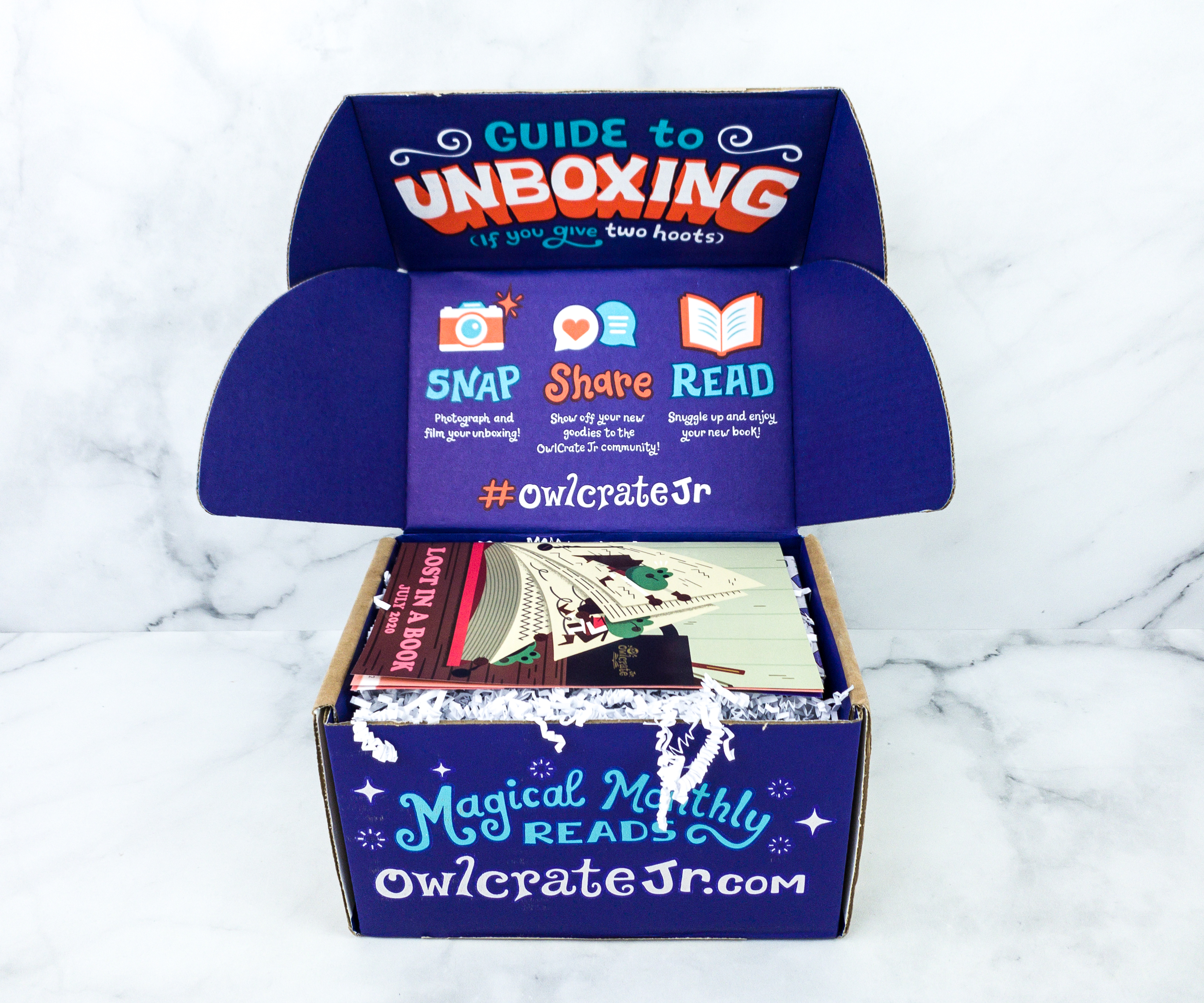 The inner flap has a guide to unboxing your crate!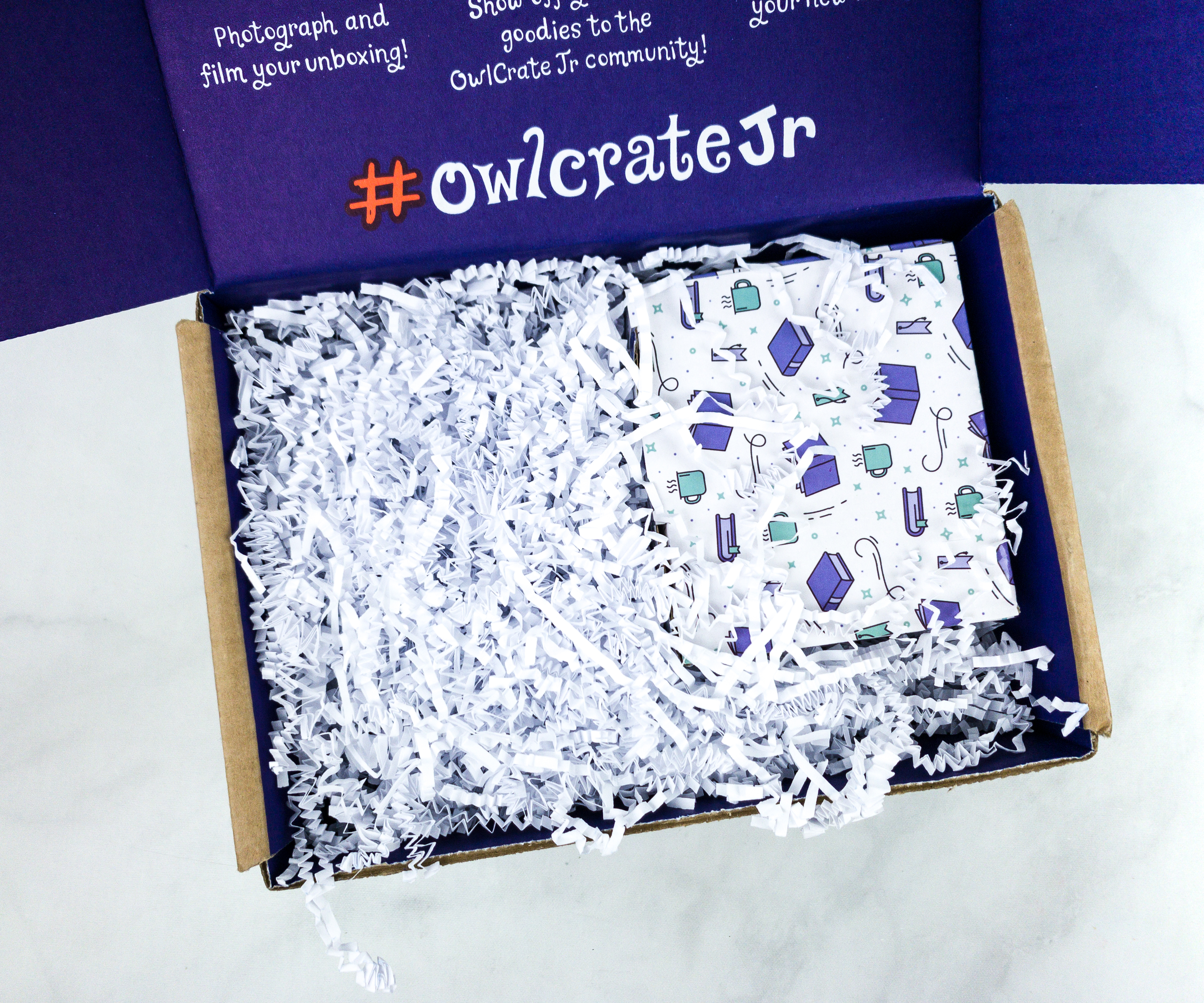 The items were packed with white squiggles.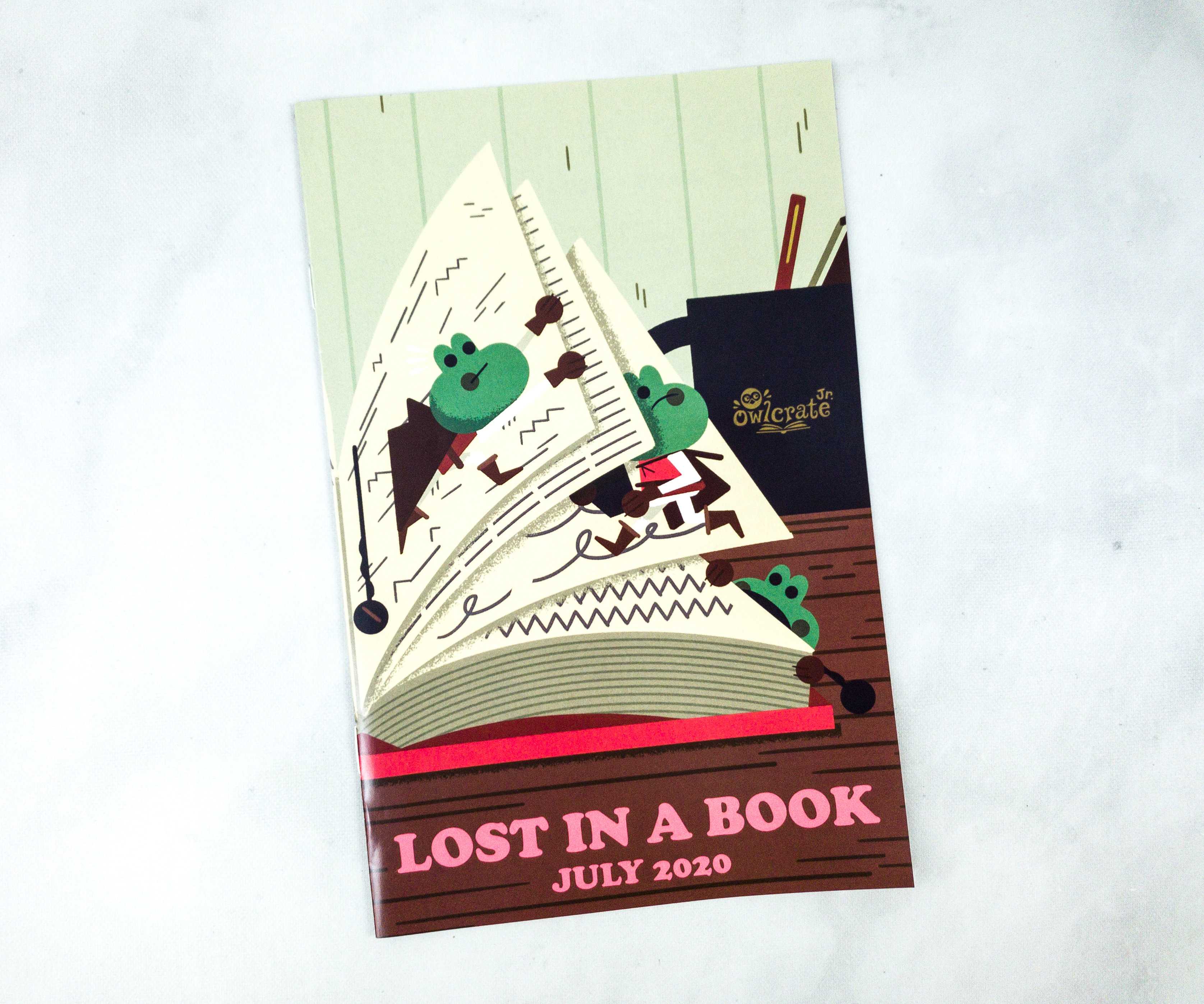 The theme for the July 2020 OwlCrate Jr. box is LOST IN A BOOK! The mini magazine's cover is really nice!
Inside, there's a list of all the items in the box, as well as an interview with this month's featured author Hilary McKay.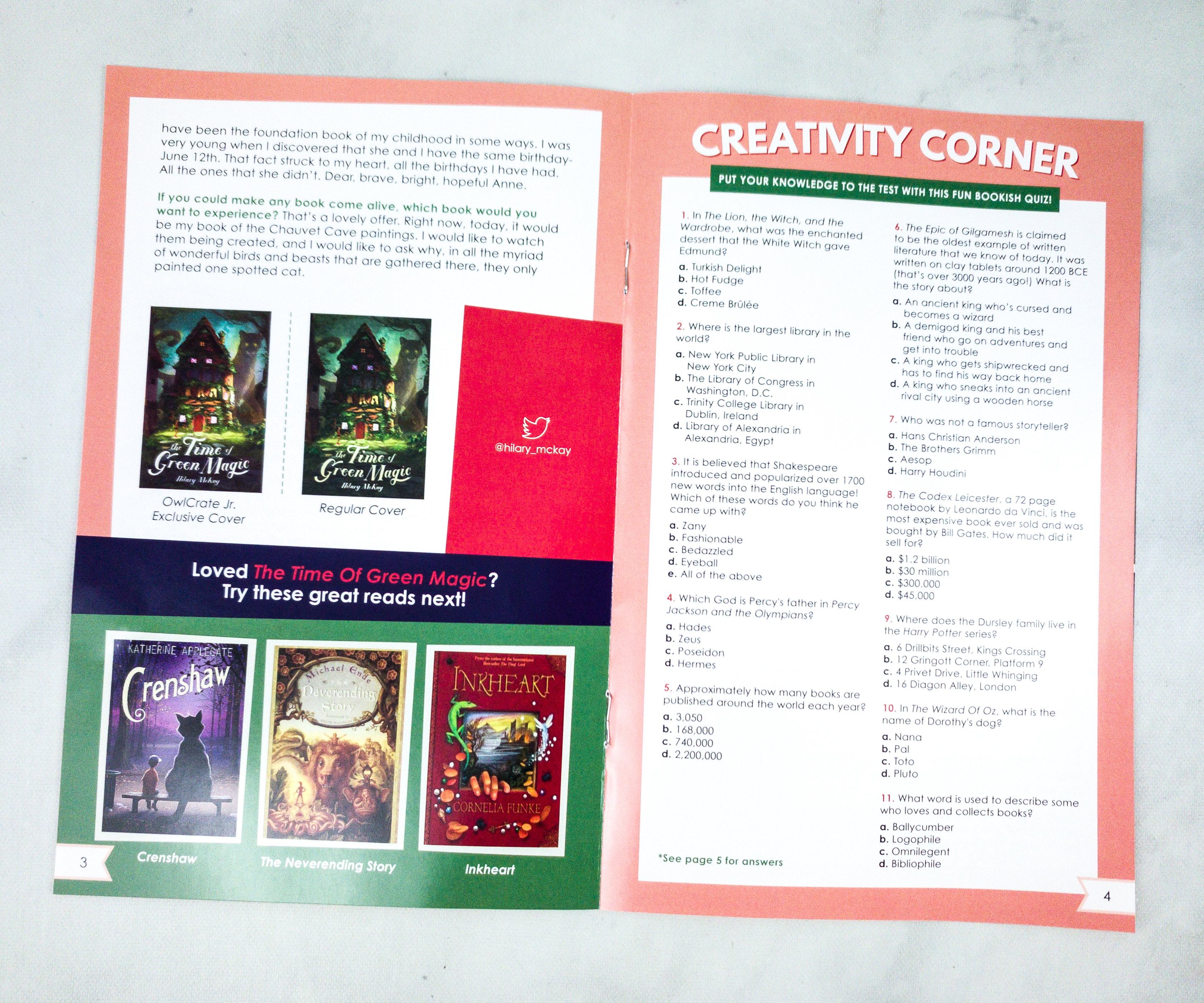 Knowing what inspired the author to pen a story can help children understand the book better.
They also suggested some titles for further reading, especially if you love this month's book: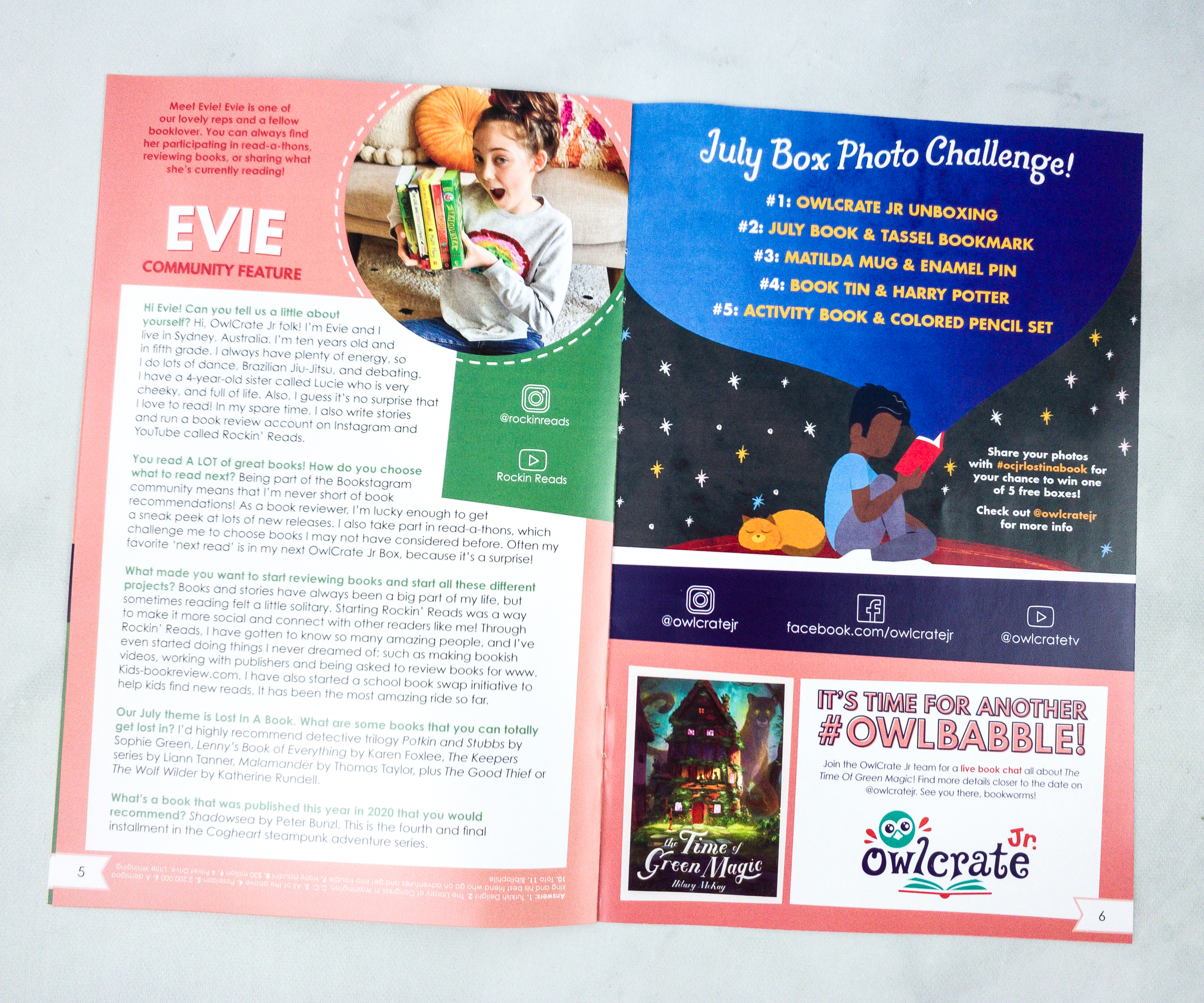 The next page has a community feature about one Owl Crate reader. They also gave us info for the July Box Photo Challenge!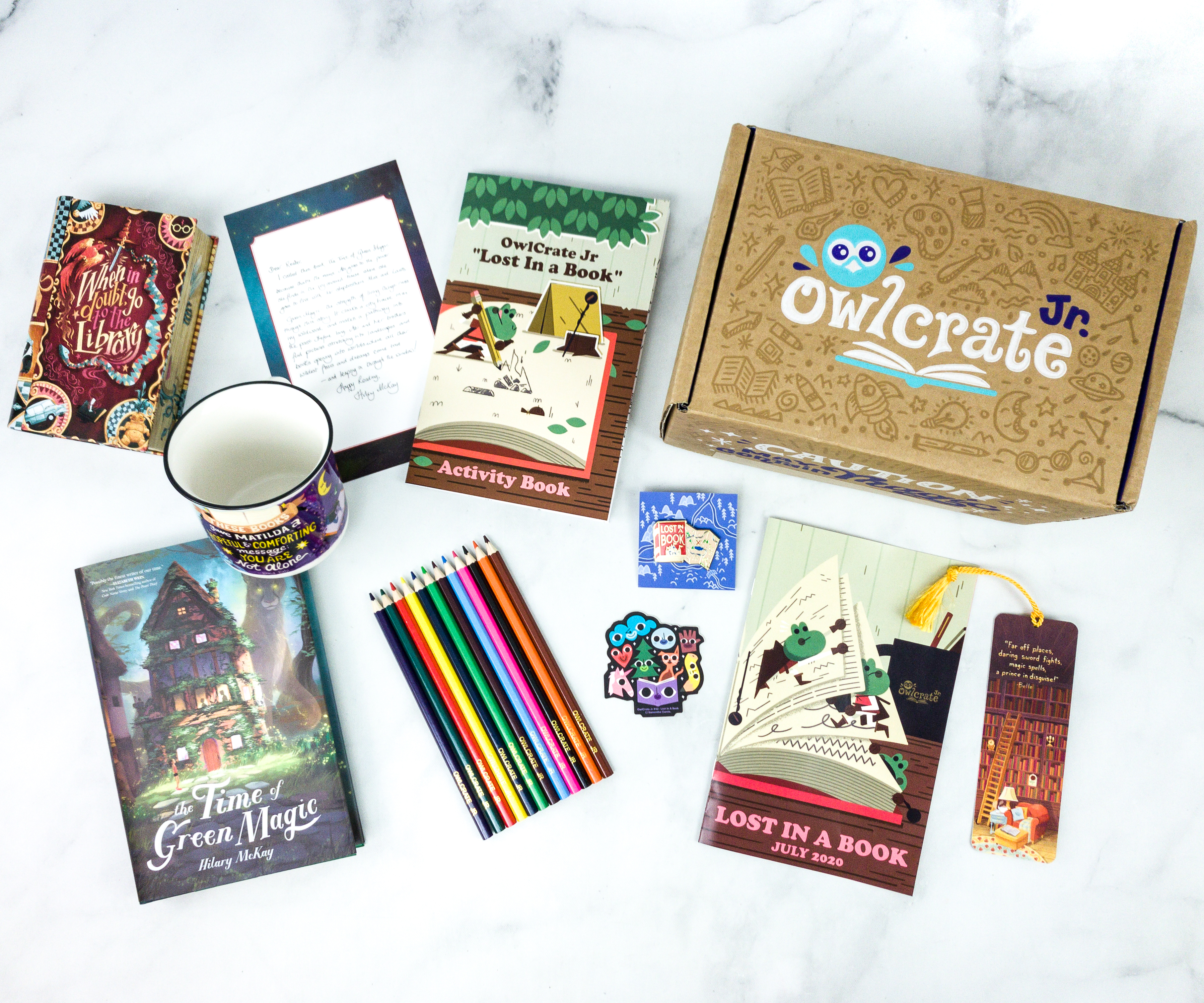 Everything in the July 2020 OwlCrate Jr. box!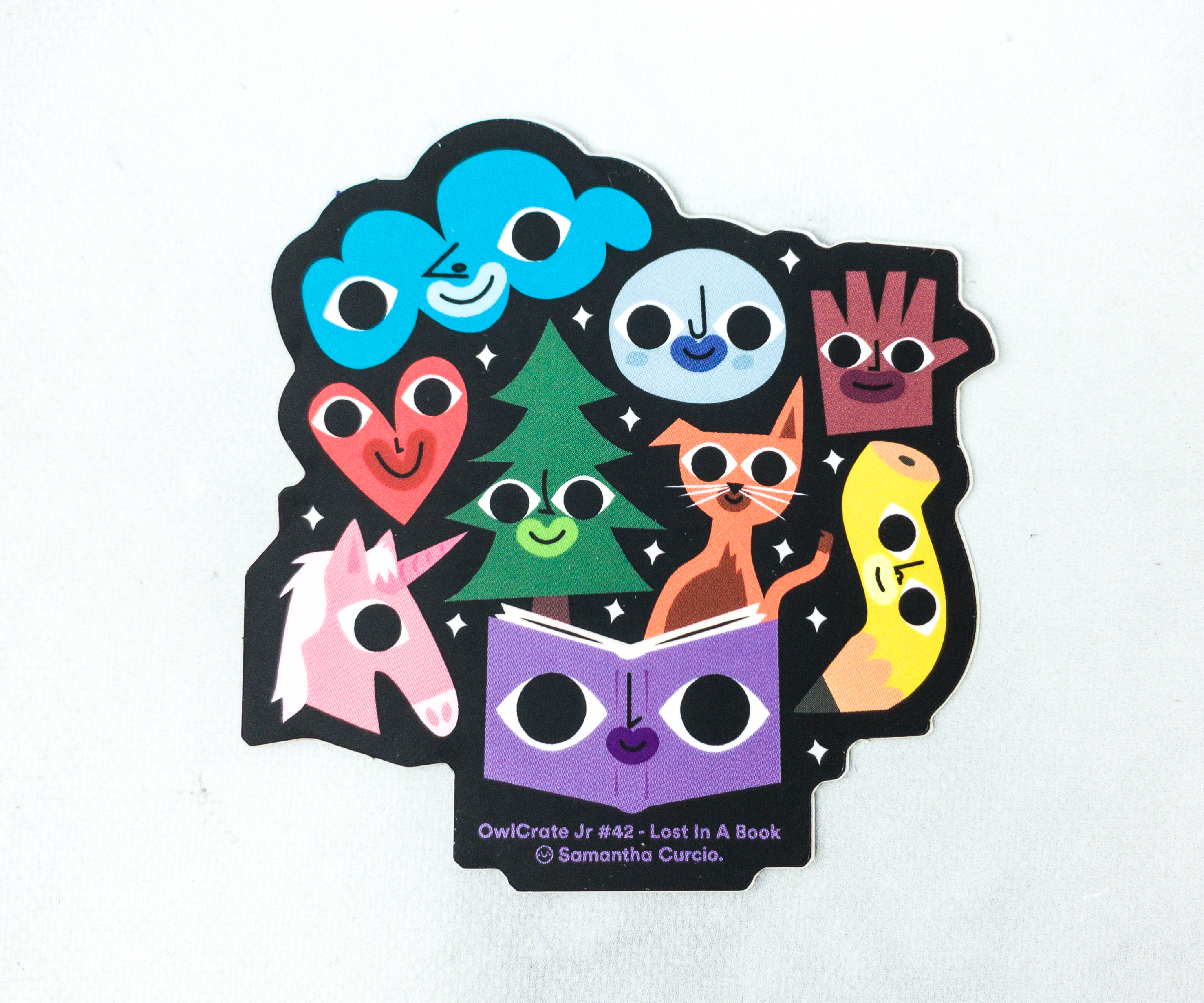 Monthly Collectible Sticker. This month's collectible sticker is designed by Samantha Curcio. It features different things and animals, and on the bottom middle is a book!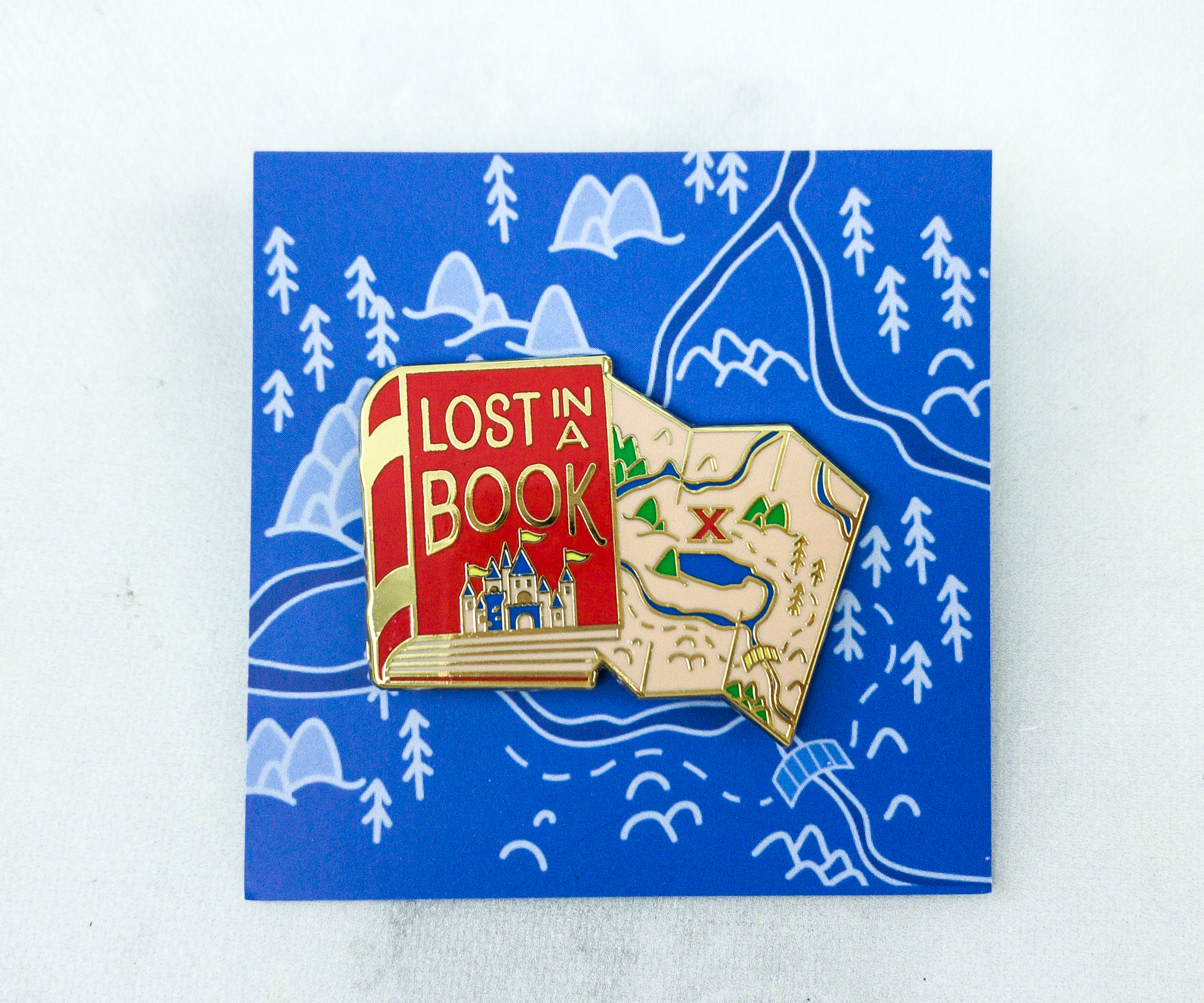 Lost In A Book Pin. The pin is inspired by a fantasy book map.
It also features this month's theme, Lost In A Book, as the book's title/label!
Bookmark. The bookmark features Beauty and the Beast and also comes with a golden yellow tassel. It shows the library on the Beast's castle, and it also includes a quote from Belle:
Far off places, daring sword fights, magic spells, a prince in disguise!
Activity Book. There's an activity book to keep kids busy and it's still in line with this month's theme!
Inside, there's a space where your kid can write their name.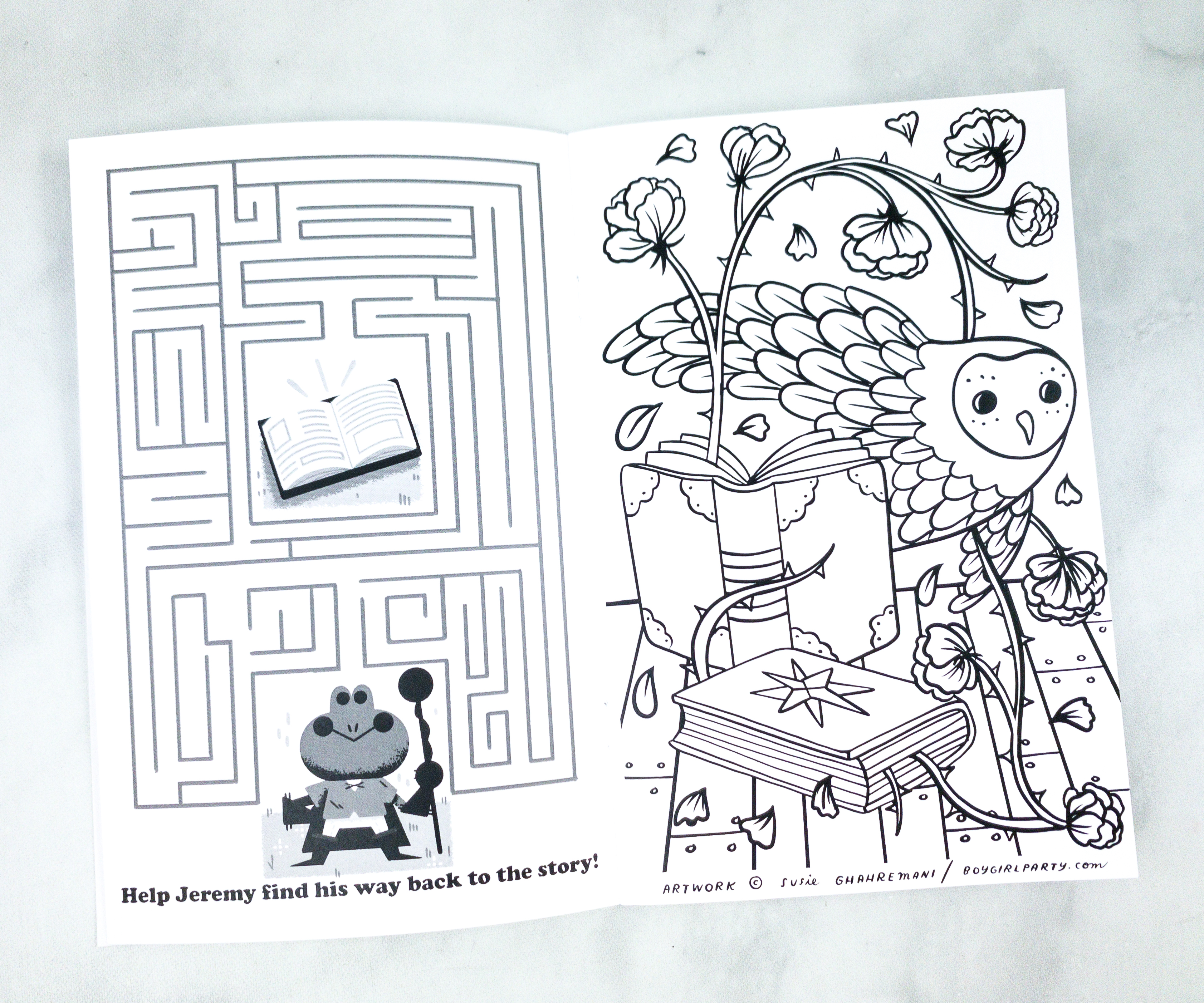 The fun activities include mazes and coloring pages!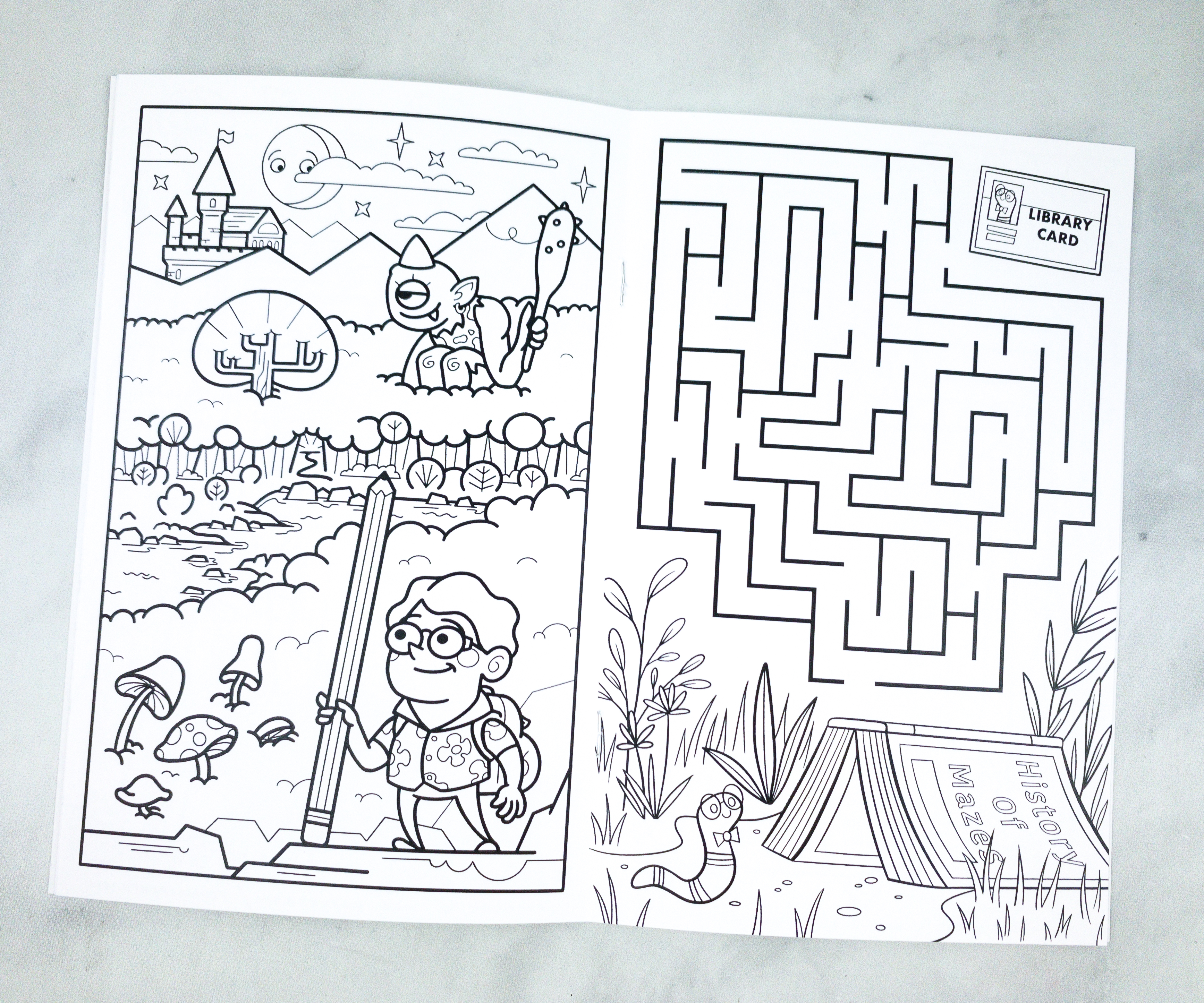 The illustrations are quirky and my kids love them!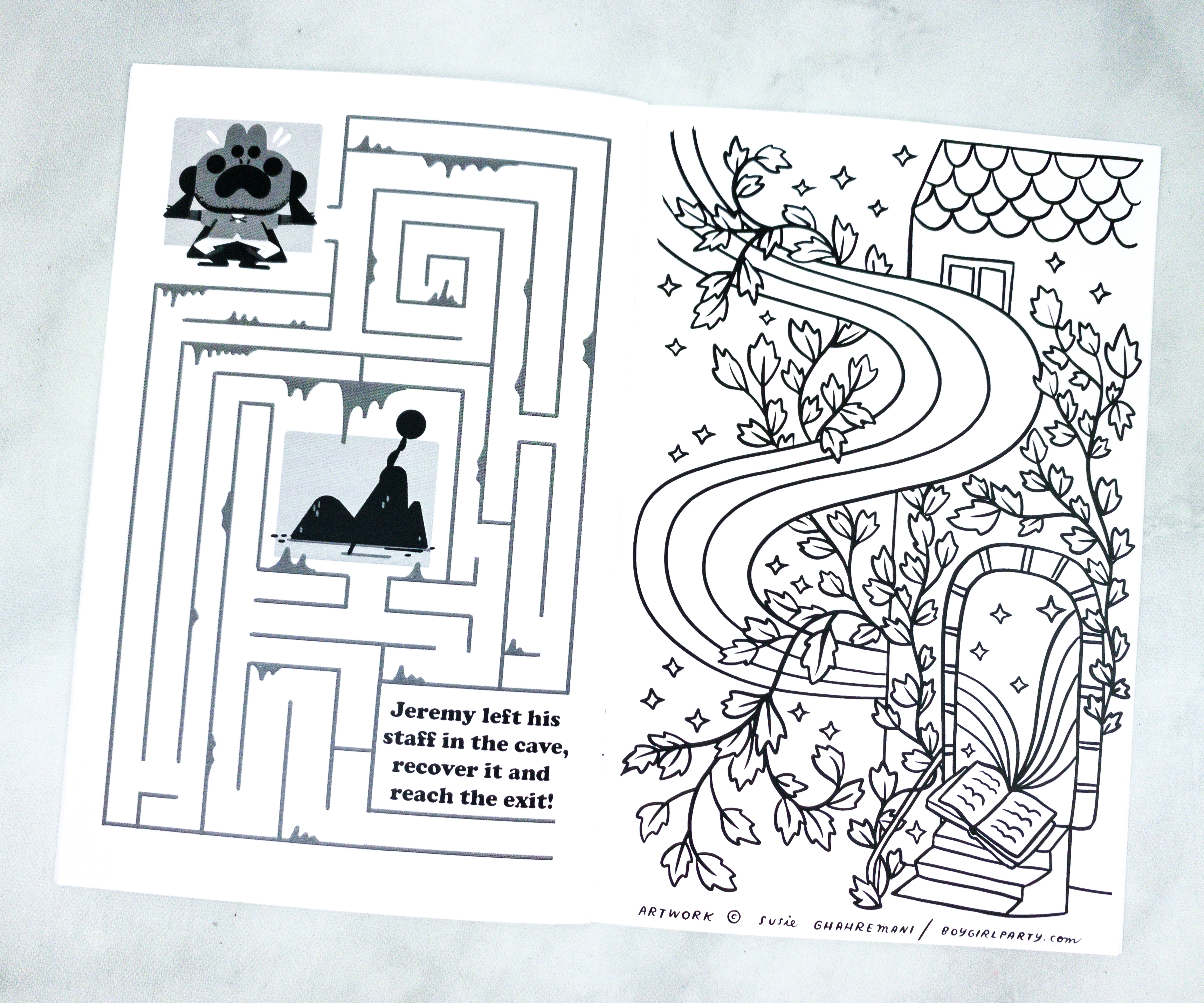 There's no need to finish everything at once though! Kids can just pick a page they want to do and leave the other pages for next time.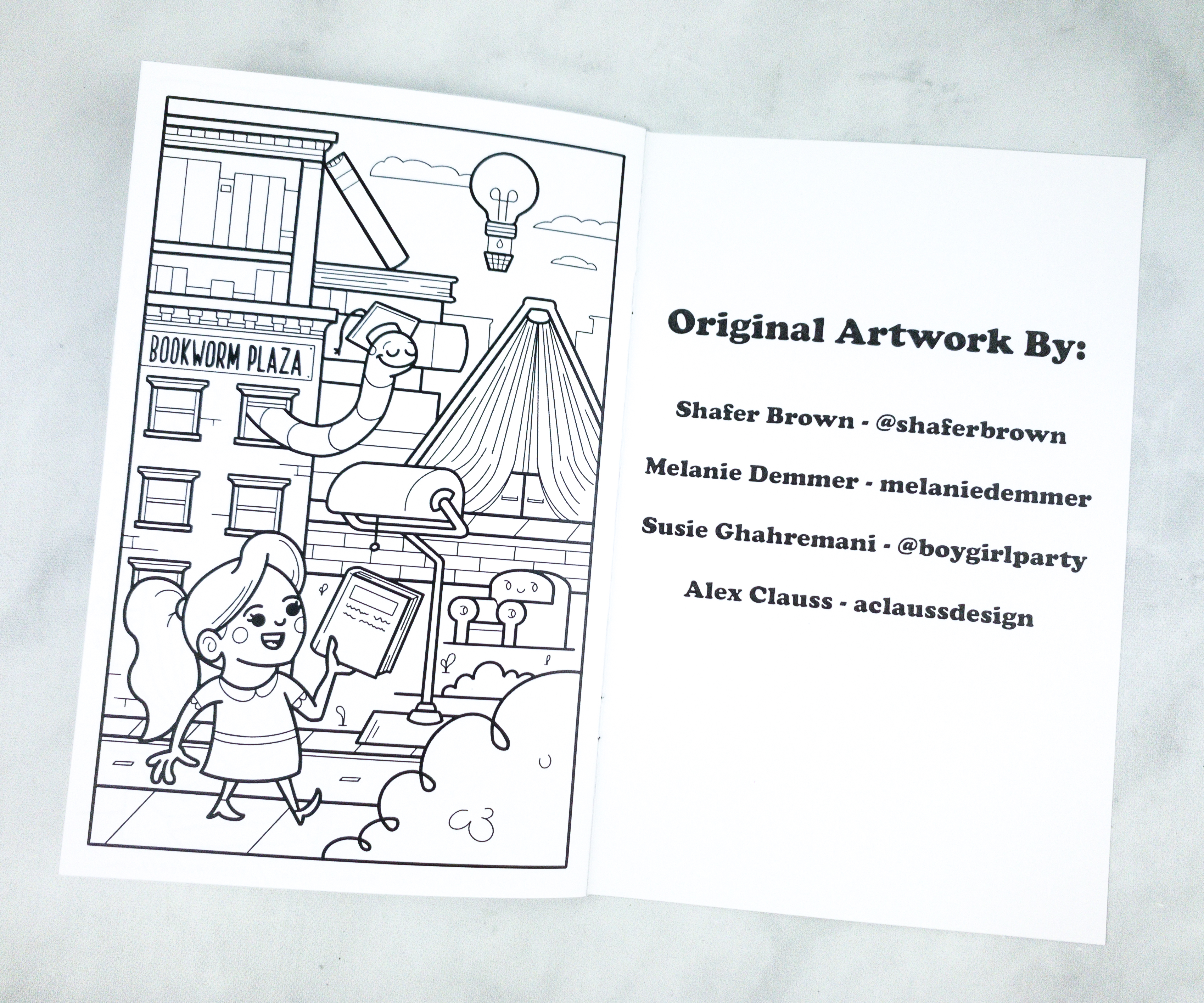 The activity book is designed by Shafer Brown, Melanie Demmer, Susie Ghahremani of BoyGirl Party, and Alex Clauss.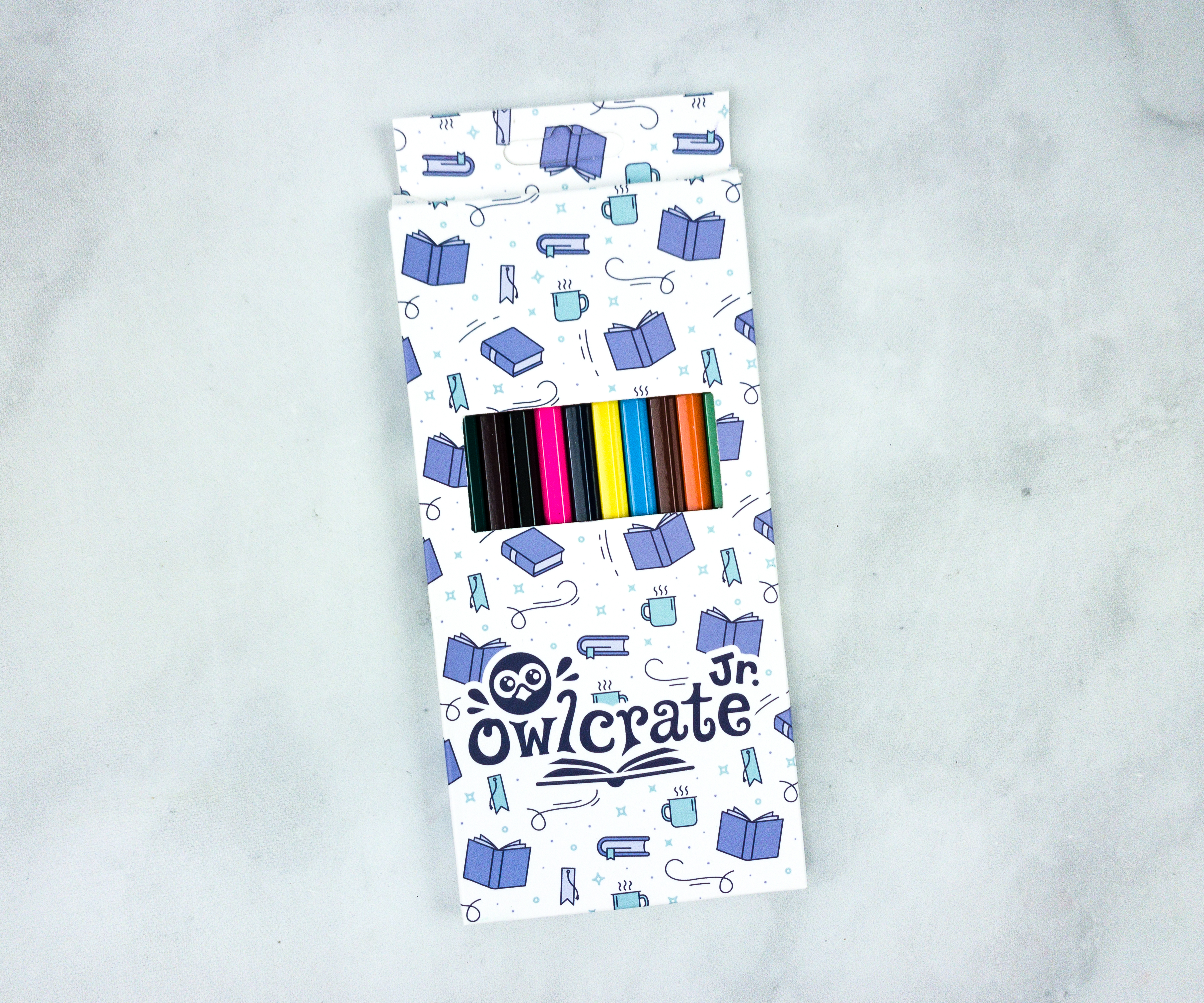 Fairytale Colored Pencils. To use with the activity book, the box also includes colored pencils!
The pencils are made with non-toxic, high-quality pigments. Also, they are not intended for children under 3 years of age.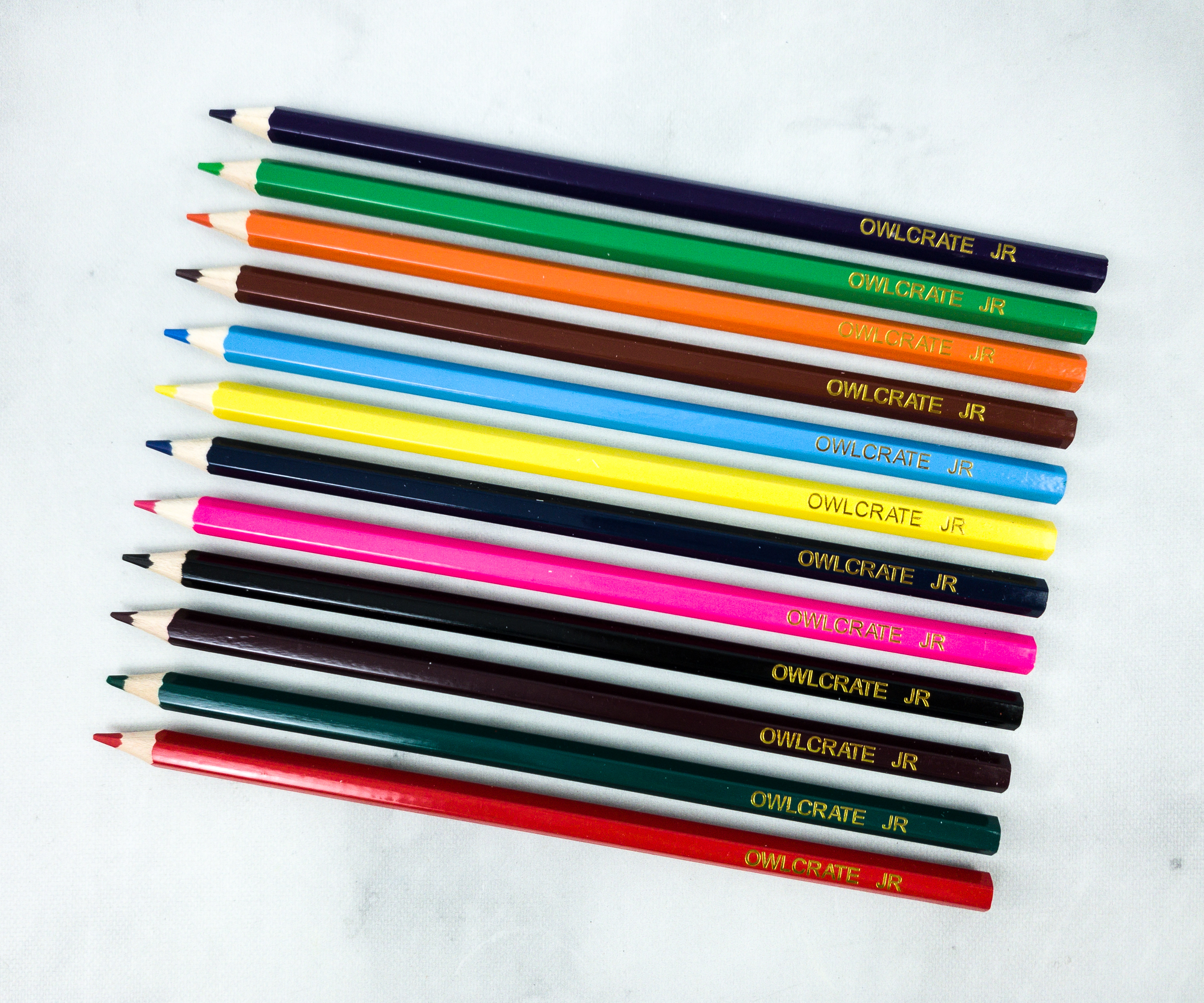 The set comes with 12 bright and fun colors!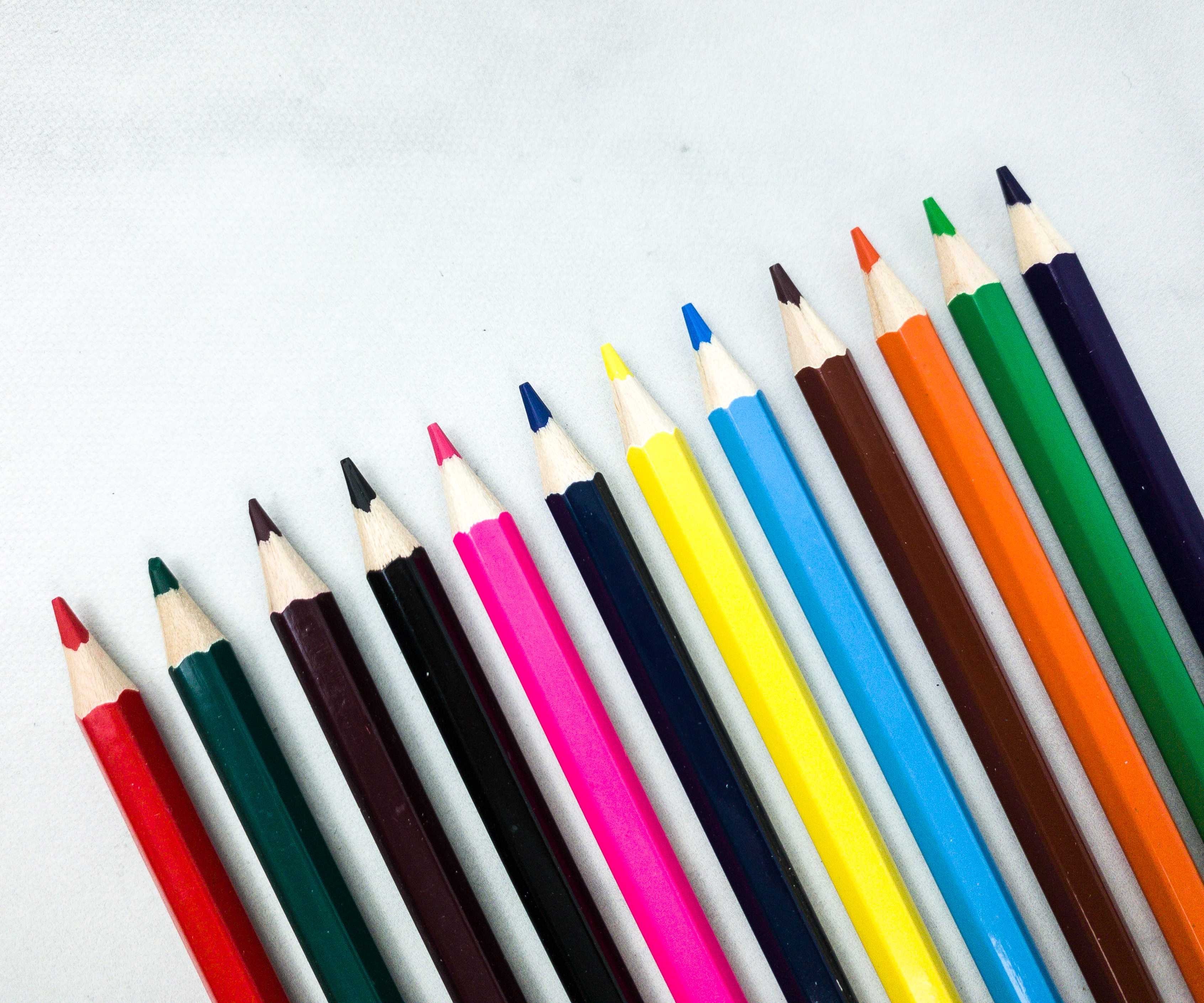 Each color is named after fairytales and fairytale characters like the Evil Queen from Snow White, Little Red Riding Hood, Bad Wolf, and more!
Chamber of Secrets Book Tin. This tin container is Harry Potter-inspired!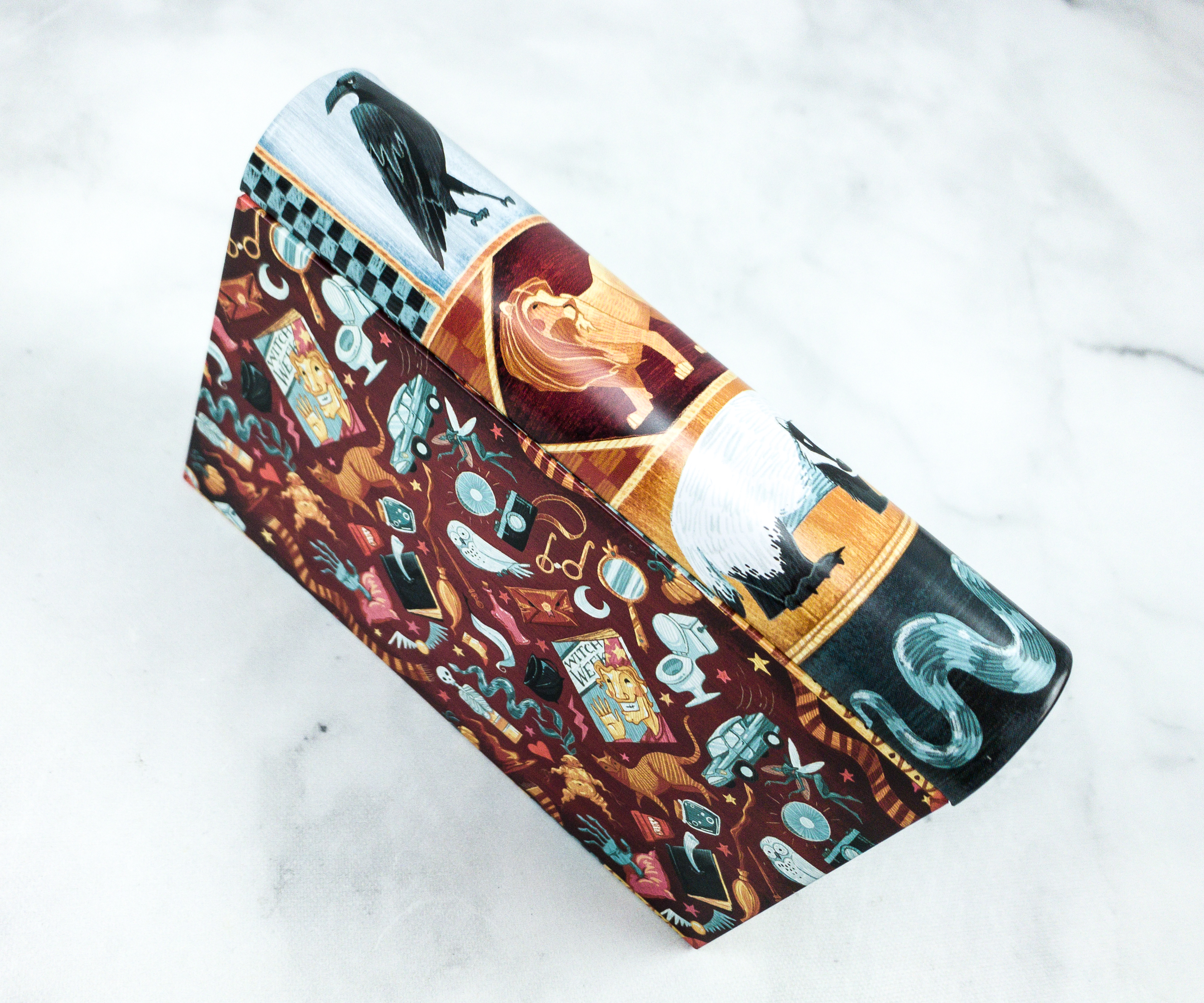 It can easily pose as another book on the shelves, and no one would easily suspect that it's a secret container!
The tin looks amazing, and it's greatly detailed to look like a real book as well.
When you open the tin container, you'll see the Basilisk!
It's a nice place to keep precious jewelry pieces, trinkets, accessories, and more! It can also be used as a container for writing and coloring tools, and other school supplies!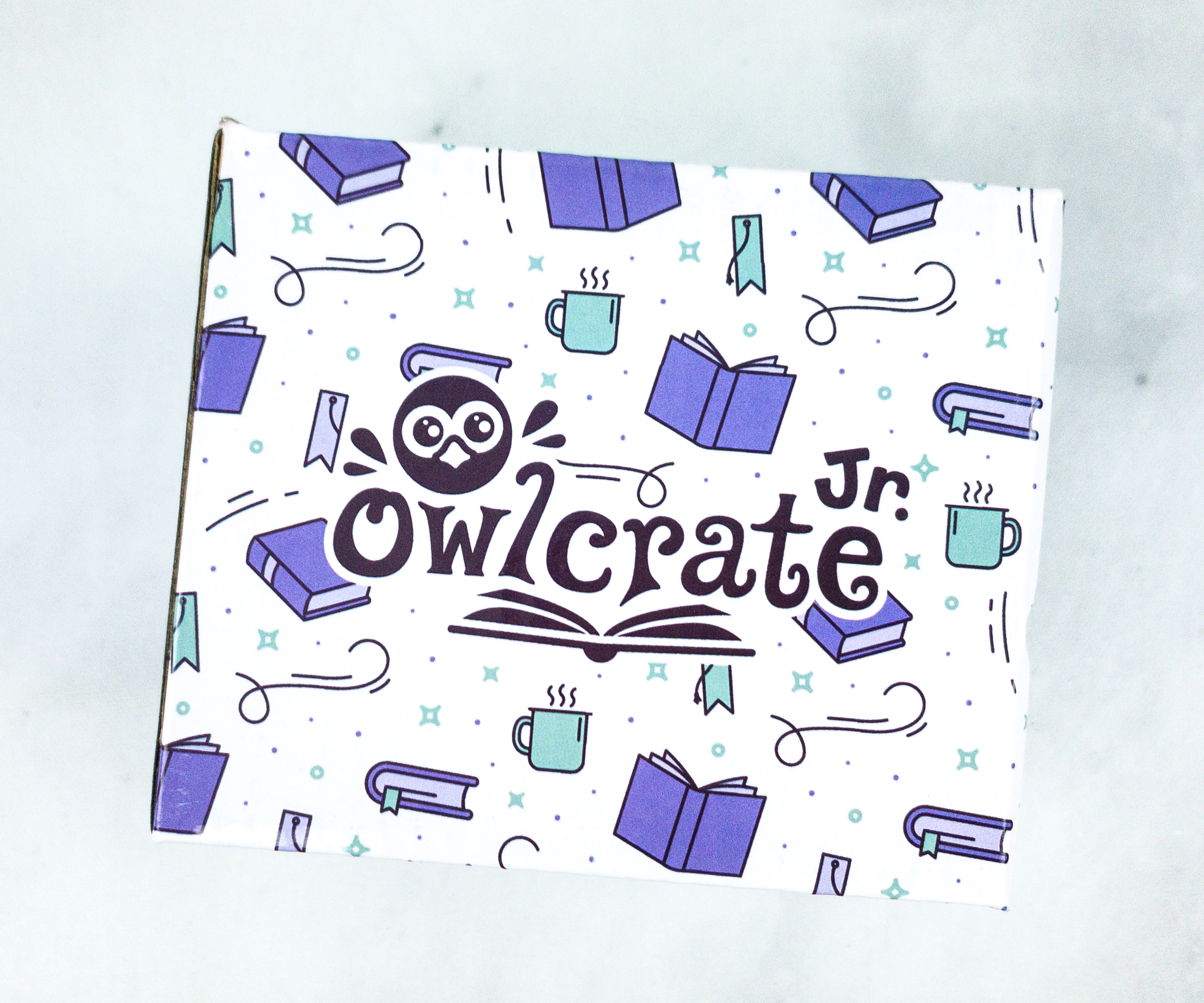 Mug. The mug was placed inside a giftable OwlCrate Jr. box!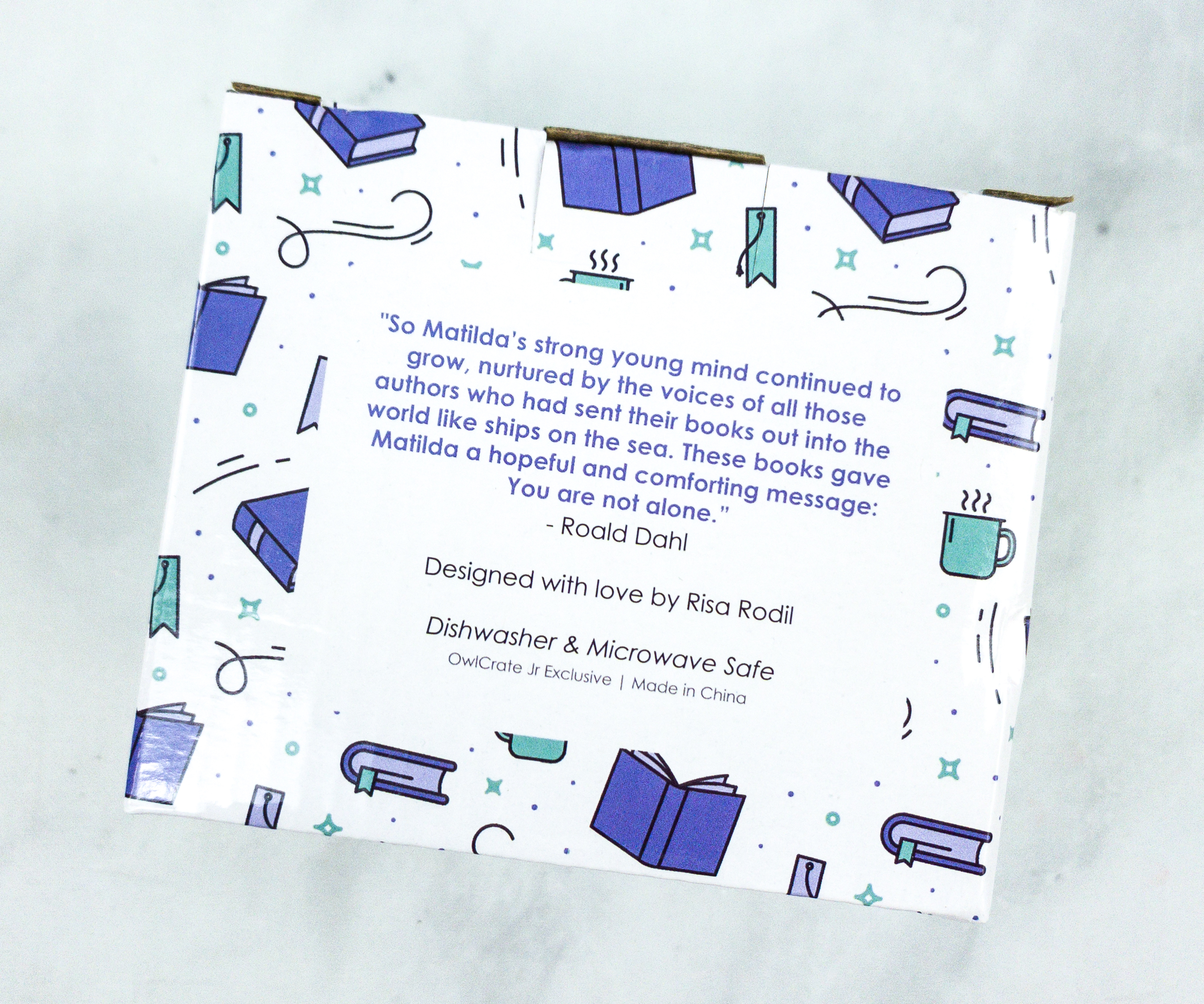 The back of the box also tells us more about the featured character on the mug.
It's inspired by author Roald Dahl's classic mischief-maker, Matilda!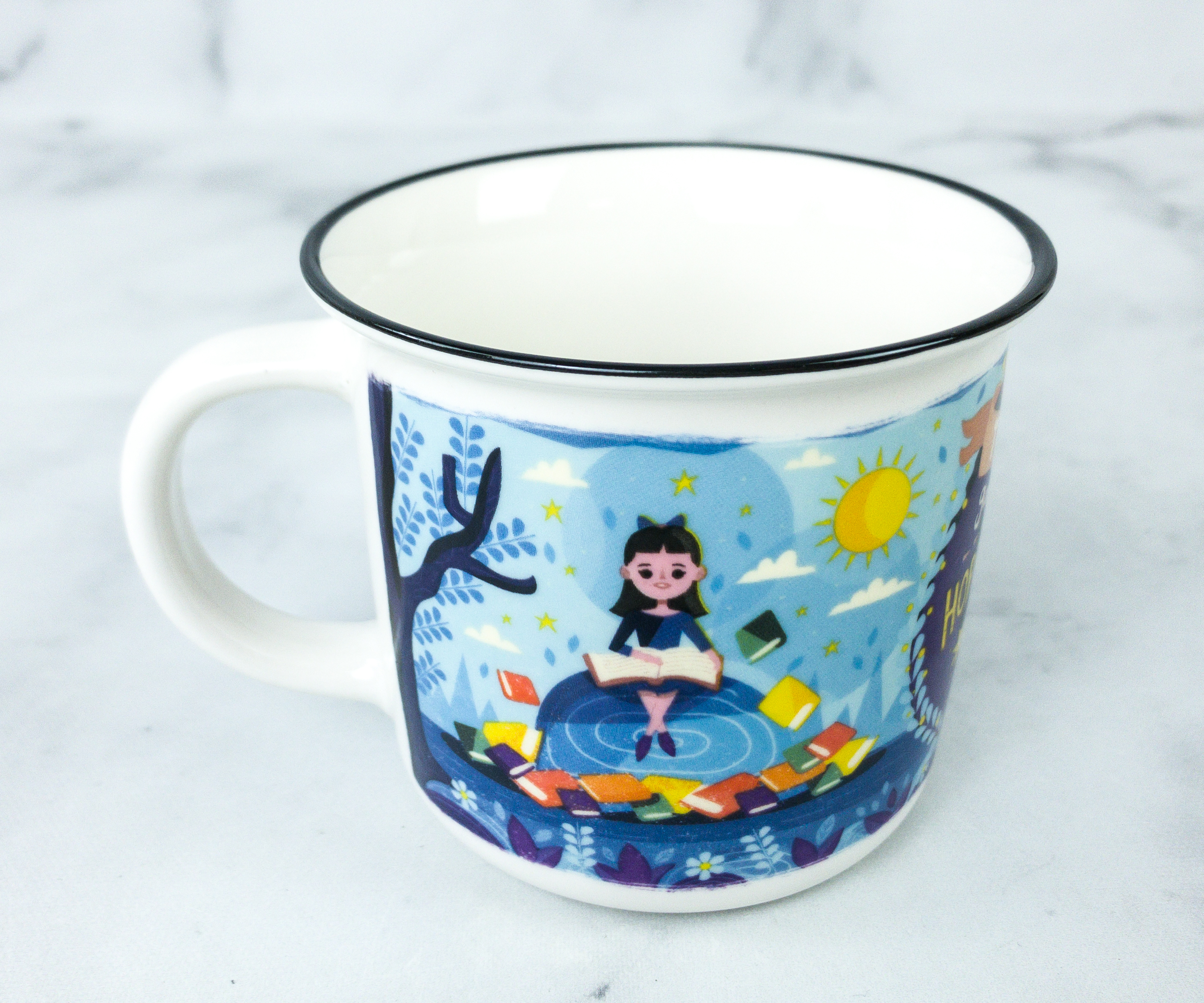 Matilda Wormwood, also known by her adoptive name Matilda Honey, is the title character of the bestselling 1988 children's novel Matilda by Roald Dahl. She is a highly precocious six and a half year old girl who has a passion for reading books.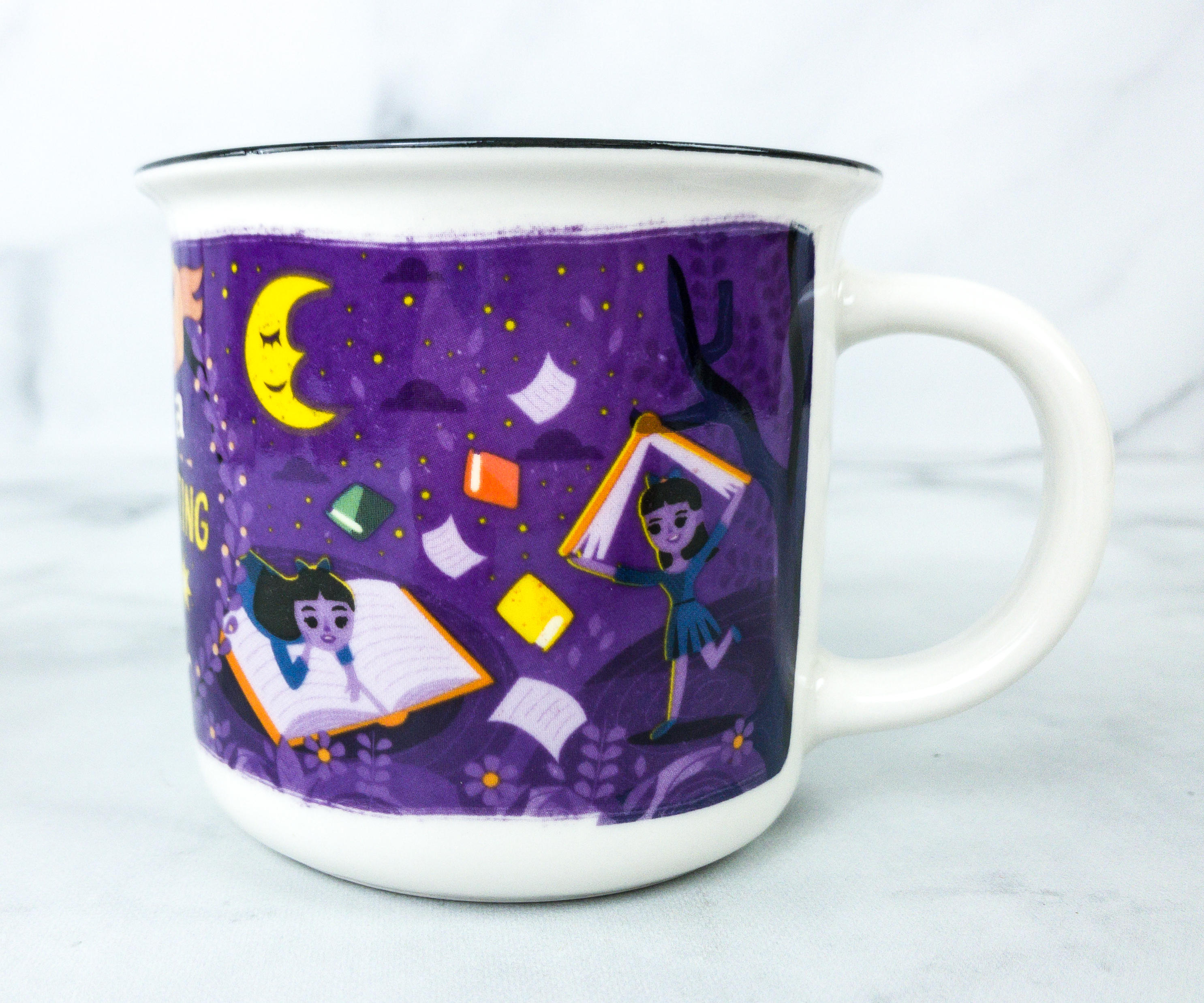 The mug is dishwasher-safe and microwave-safe.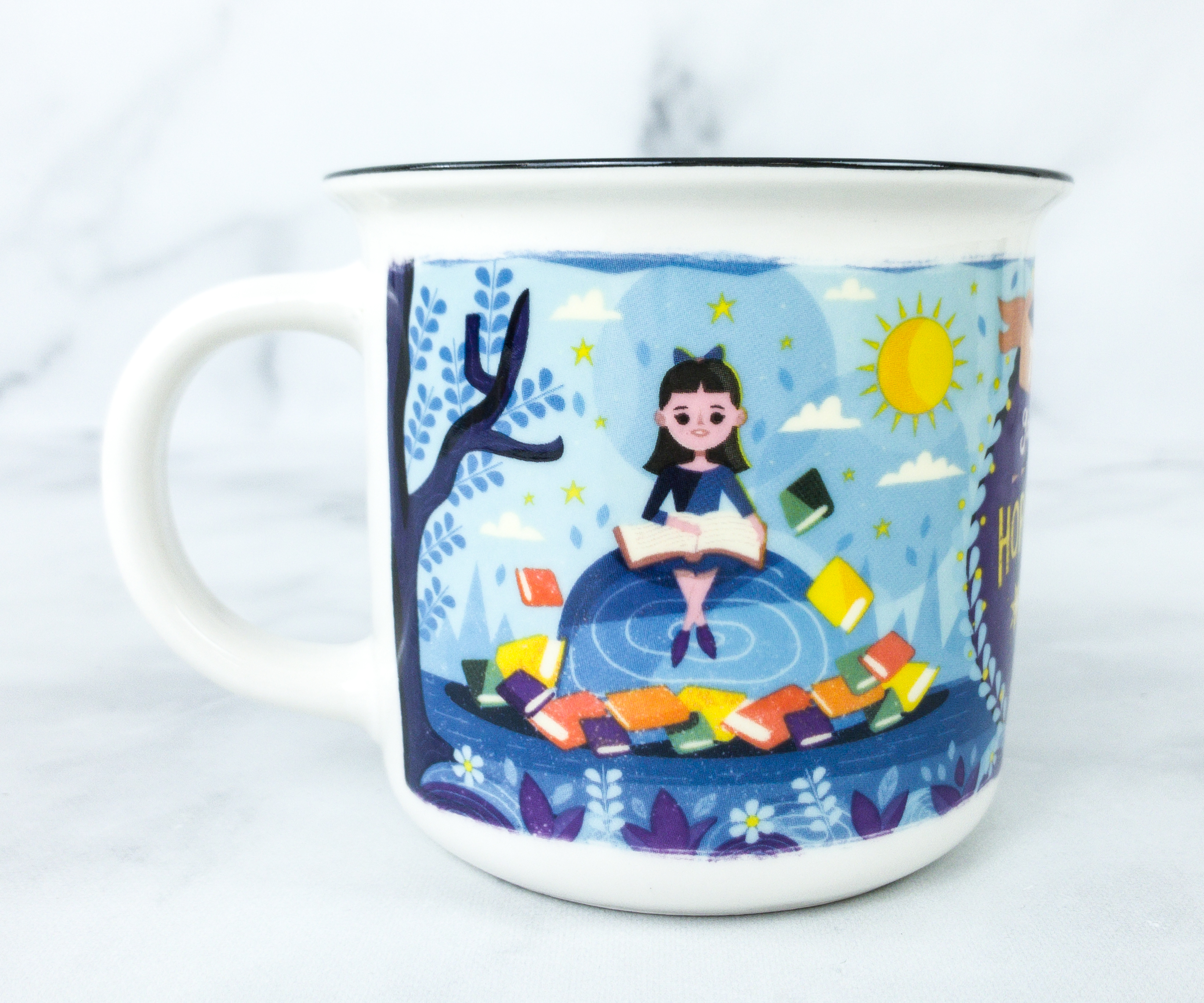 The illustration on the mug is really adorable. It shows us that Matilda loves books!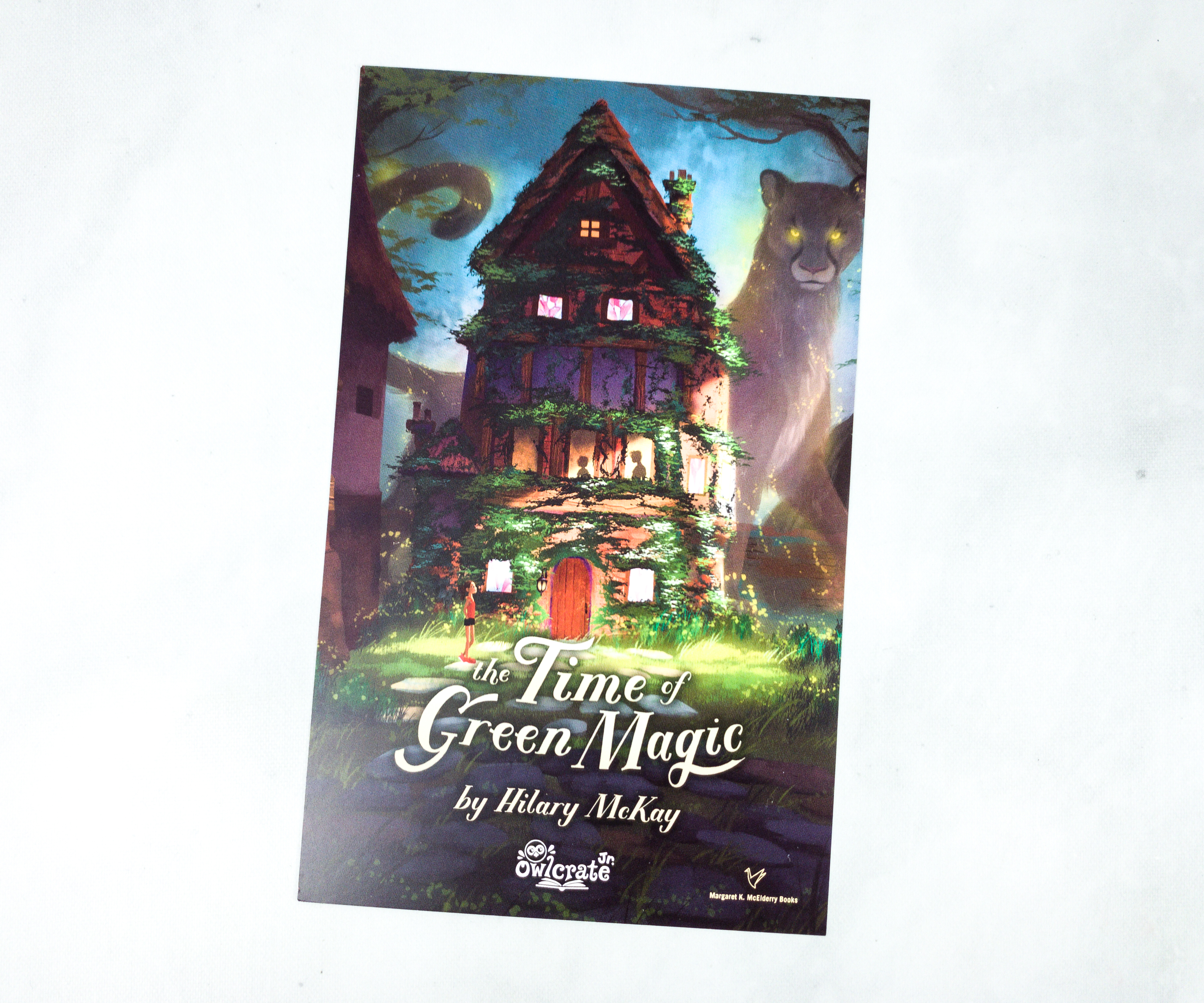 The cover art of the book, which is also the included card's design, features the magical old house and the cat in the story.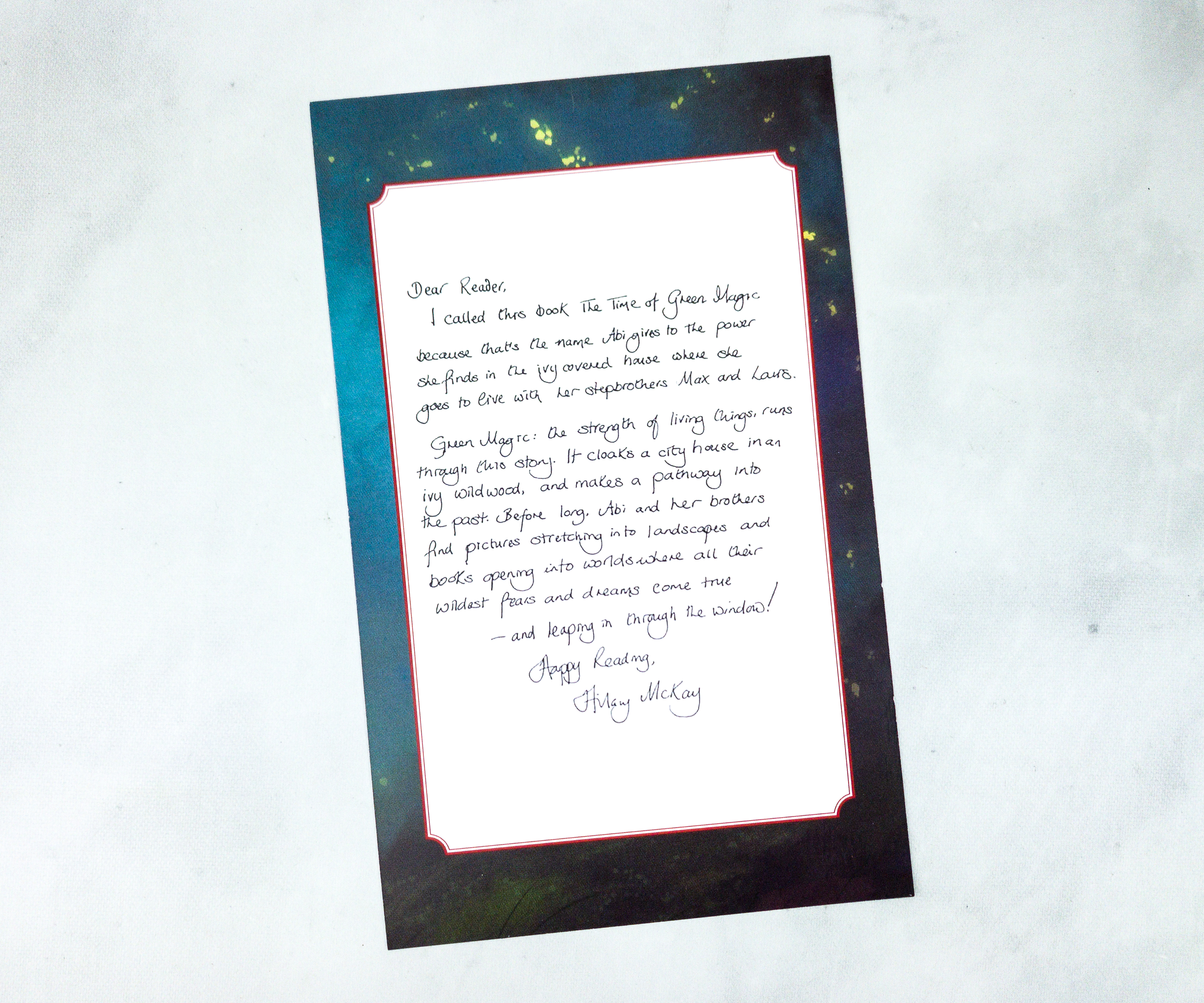 The flip side has a note from the author.
The Time Of Green Magic by Hilary McKay ($14.29)
From acclaimed author and Costa winner Hilary McKay comes The Time of Green Magic: a beautiful, spell-binding novel about family, magic, an old house and a mysterious visitor. . .

Abi and her two step-brothers, Max and Louis, find that strange things happen when they are alone in their eerie, ivy-covered new house.

Abi, reading alone, finds herself tumbling deep into books, while Louis summons a startling guest through his bedroom window. Even Max has started to see shapes in the shadows . . .

Their busy parents see none of it – but Louis' secret visitor is growing too alarming to keep secret, and he finds he cannot manage without Max and Abi's help.

Can they find out where the mysterious creature has come from – and how to get it back there?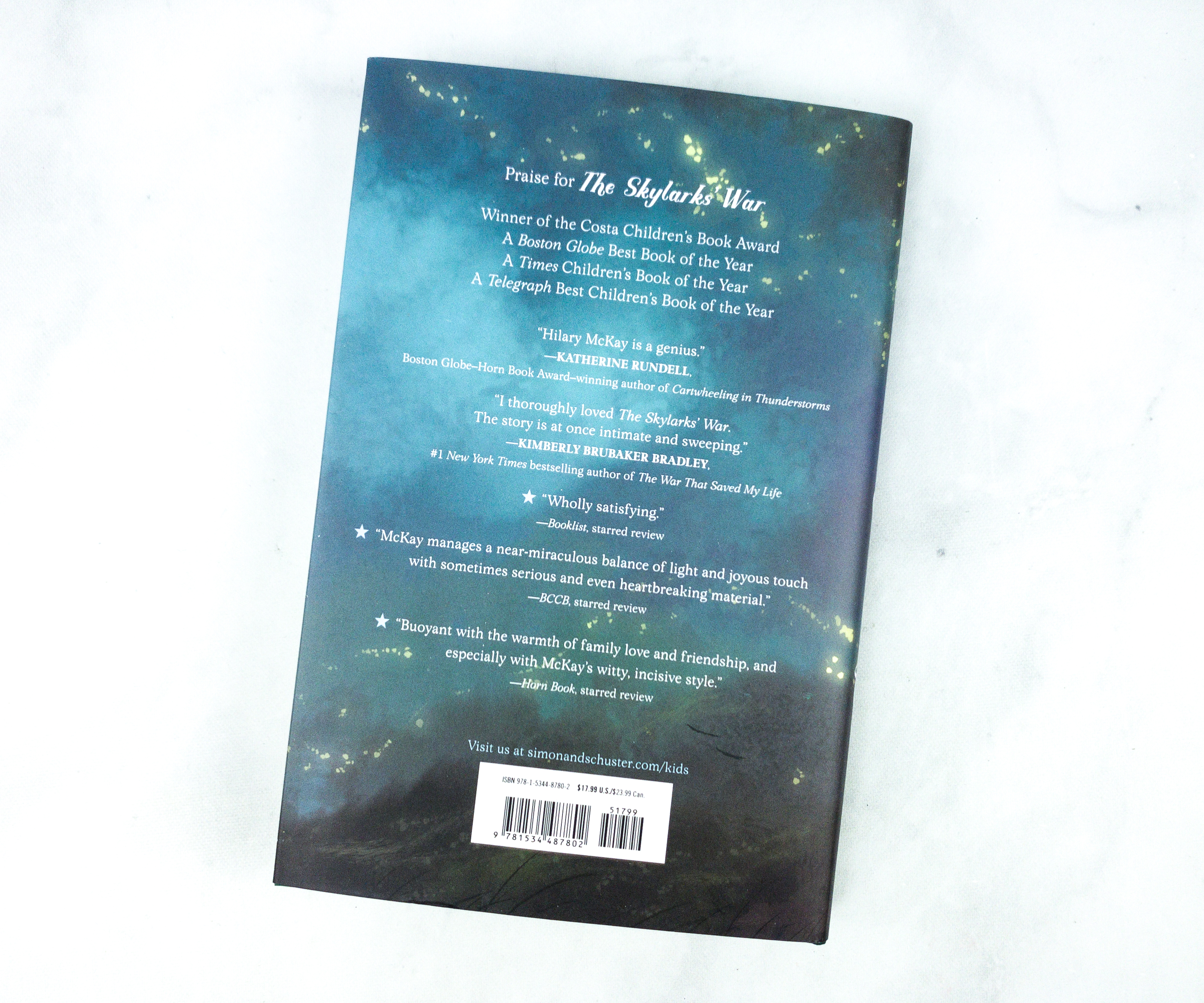 There are brief reviews from other authors at the back of the book.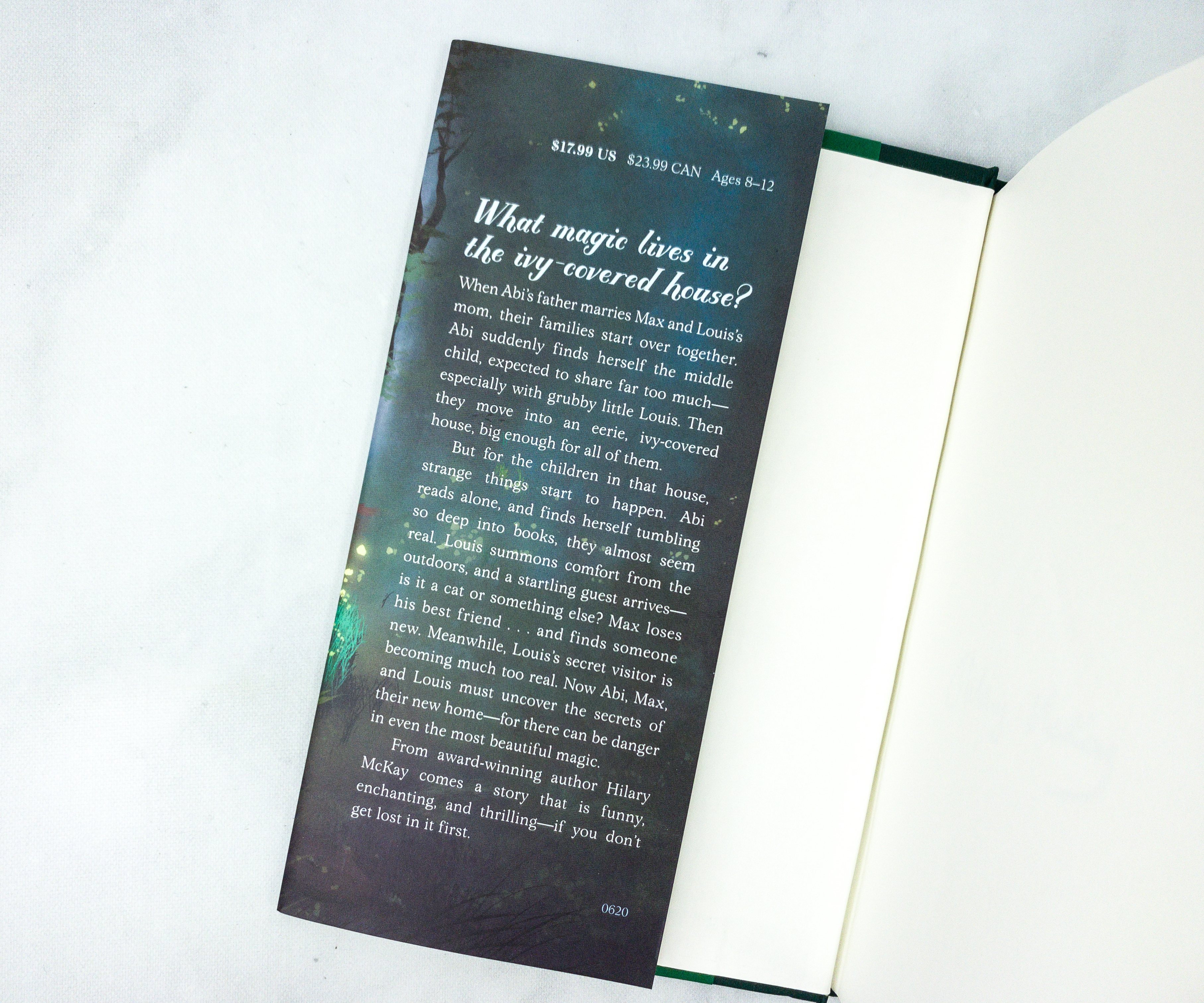 The story's synopsis is on the flap of the book's dust jacket. It shows a sneak peek of the ivy-covered house!
The author's signature is on one of the first few pages of the book.
The story is full of magic. It started when two single parents, Tom and Polly marry, and their family moved to an ivy-covered house. The kids face problems of their own, like Max who realized that his birth dad will never come back, Abi who became a middle child and had to deal with the youngest Louis.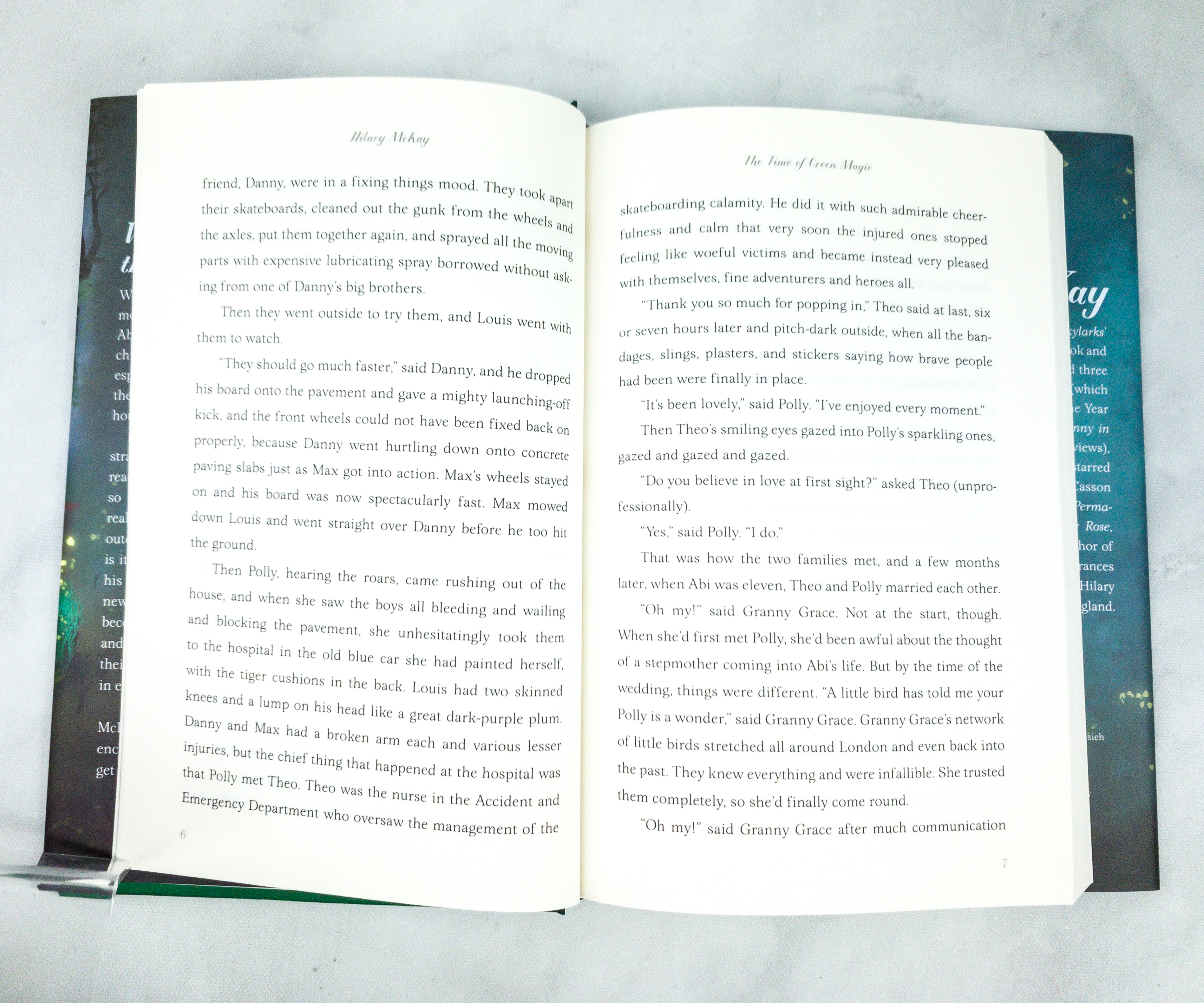 Strange things happen when the kids are left alone in the house! It was eerie yet it's really magical and still age-appropriate.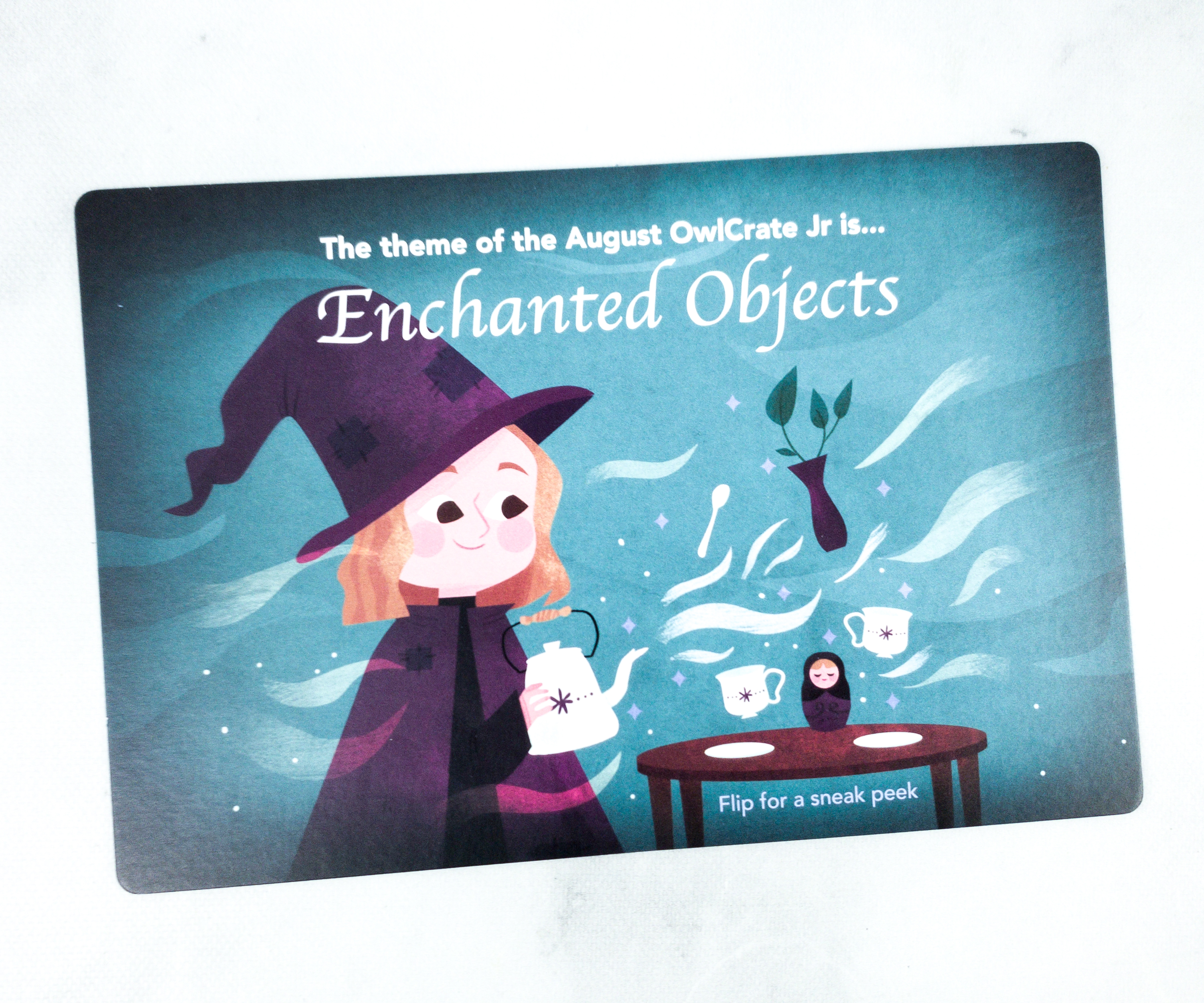 They gave us a sneak peek for the next box! The August 2020 theme is Enchanted Objects!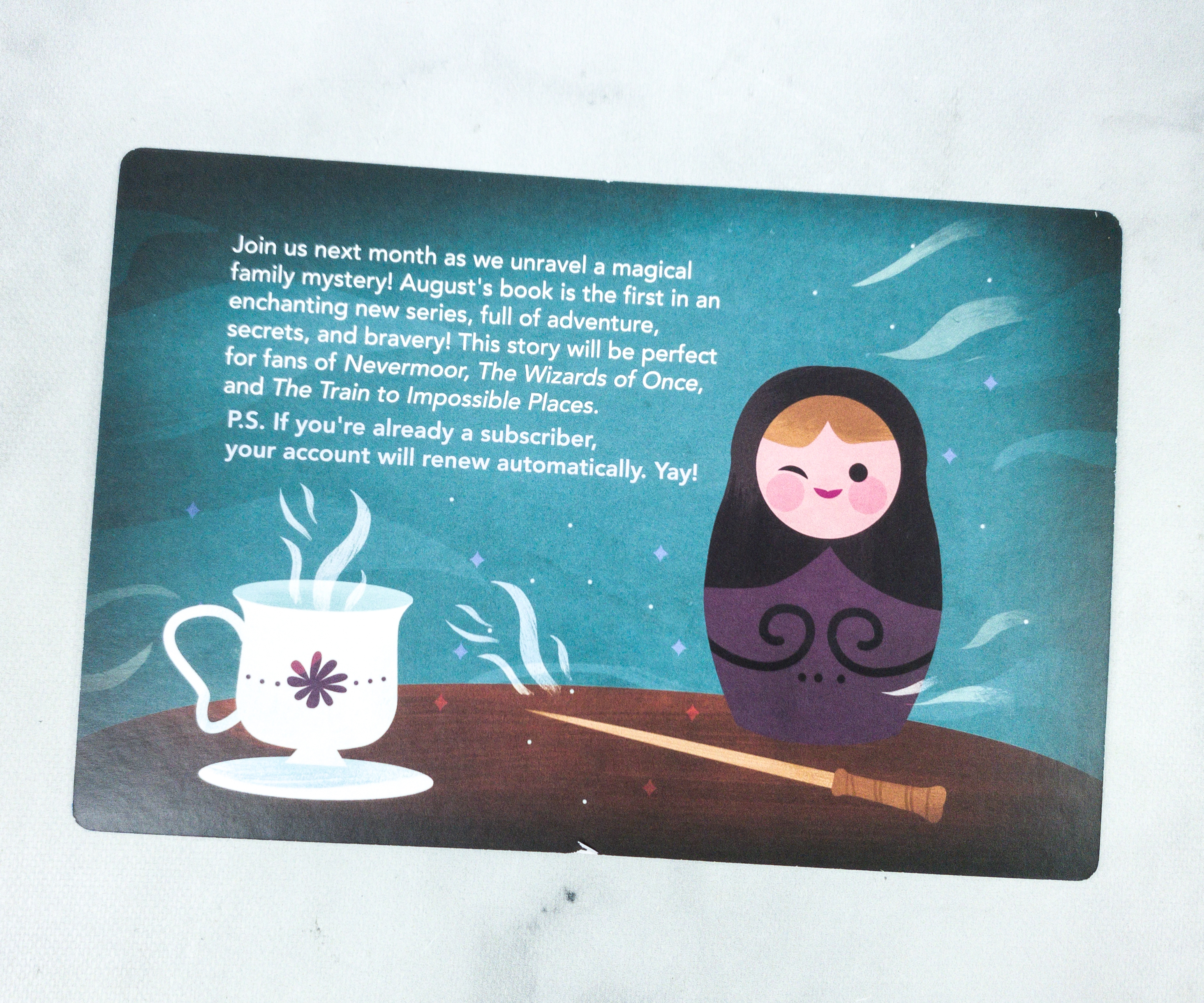 Join us next month as we unravel a magical family mystery! August's book is the first in an enchanting new series, full of adventure, secrets, and bravery! This story will be perfect for fans of Nevermoor, The Wizards of Once, and The train to Impossible Places.
This month's OwlCrate Jr. theme is awesome! There's nothing better than getting lost in books, and my daughter agrees. She loves the featured book! It might be a little eerie but it was really a fun ride. Another thing she loves about it is how the siblings found ways to solve their problems. Aside from the book, there's also an activity book, coloring pencils, a bookmark, and a mug! They're all useful, so my daughter couldn't be happier. Next month's theme already sounds really exciting!
What did you think of the OwlCrate Jr. box this month?