Oceanista is a quarterly subscription box curated for beach lovers! Each box contains 5-8 full-sized beach boutique products, which may include jewelry, beauty, art, clothing, and more. It costs $85 a season, and you can get discounts if you opt for a prepaid annual subscription. Shipping is $4.95 to the US, $9.95 to Canada, and $16.95 international. You can also send this box to a loved one or any fellow beach-lover as a one-time gift!
DEAL: Get $15 off your first quarterly box! Use coupon code HELLO15.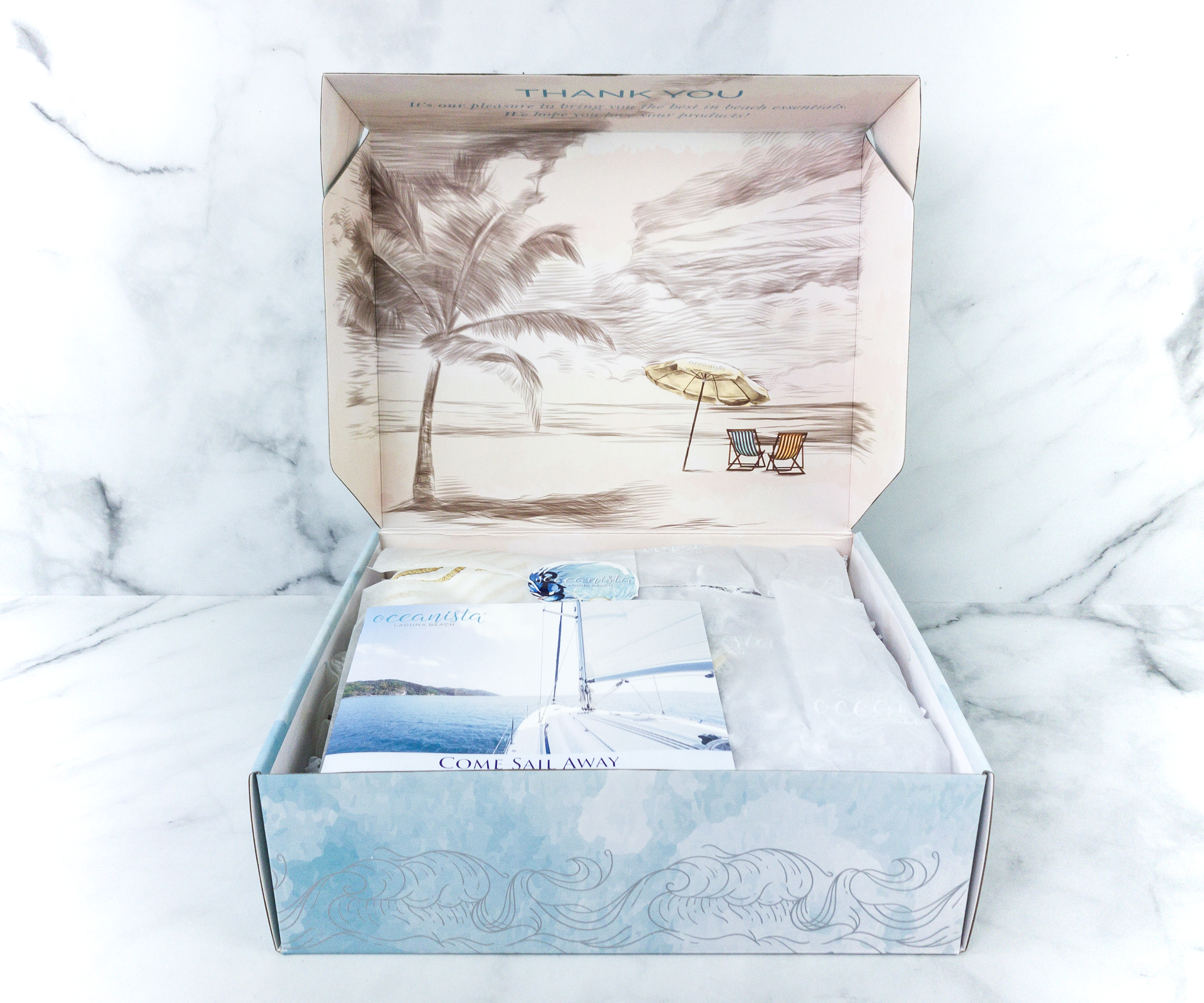 This month's box is beautiful! The cover has an illustration of a woman lounging on the beach, and the inner flap shows another beach scenery.
The items were wrapped in tissue paper.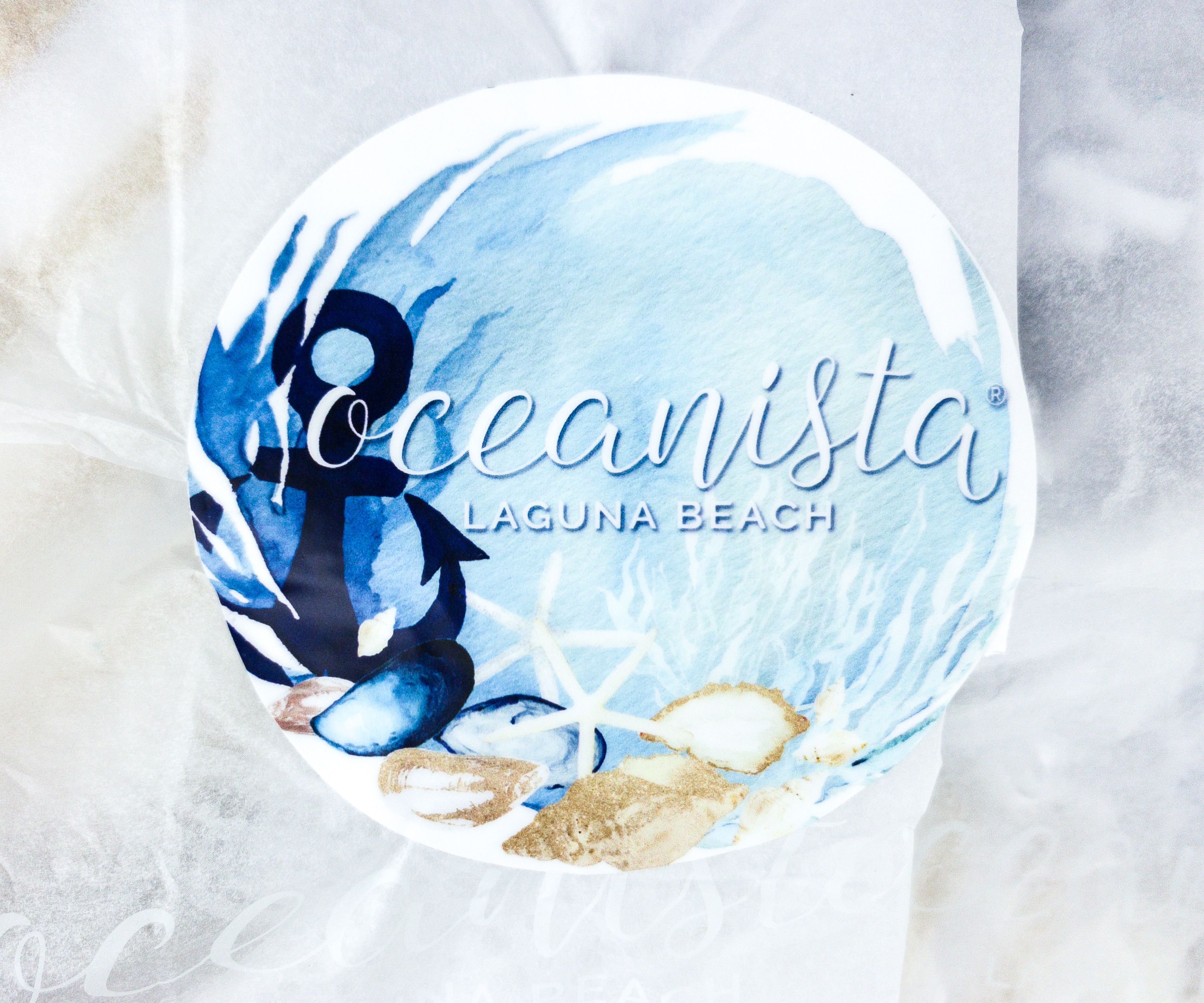 The sticker adds a more beachy vibe to the box!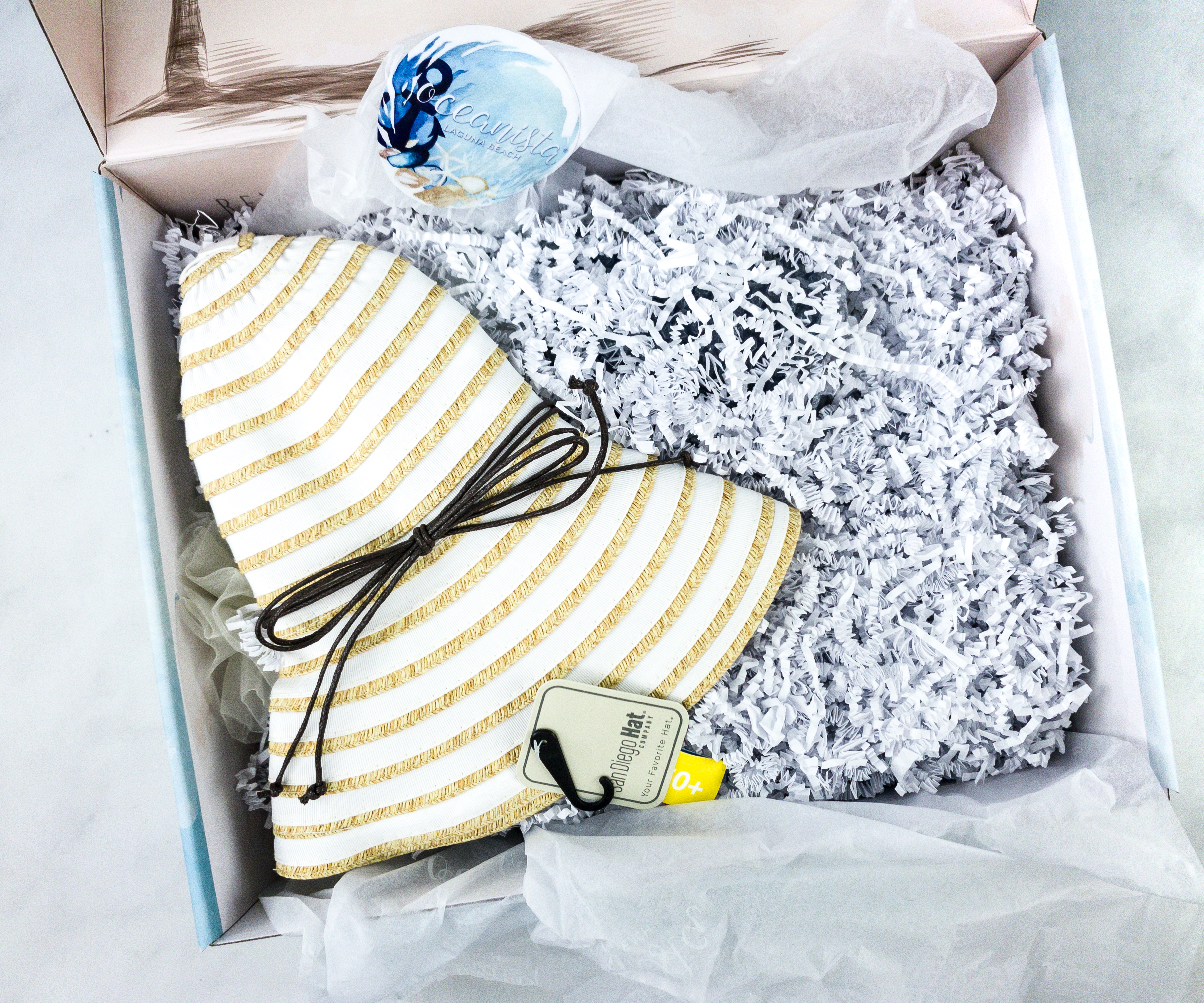 There were also white squiggles that cushion the items inside!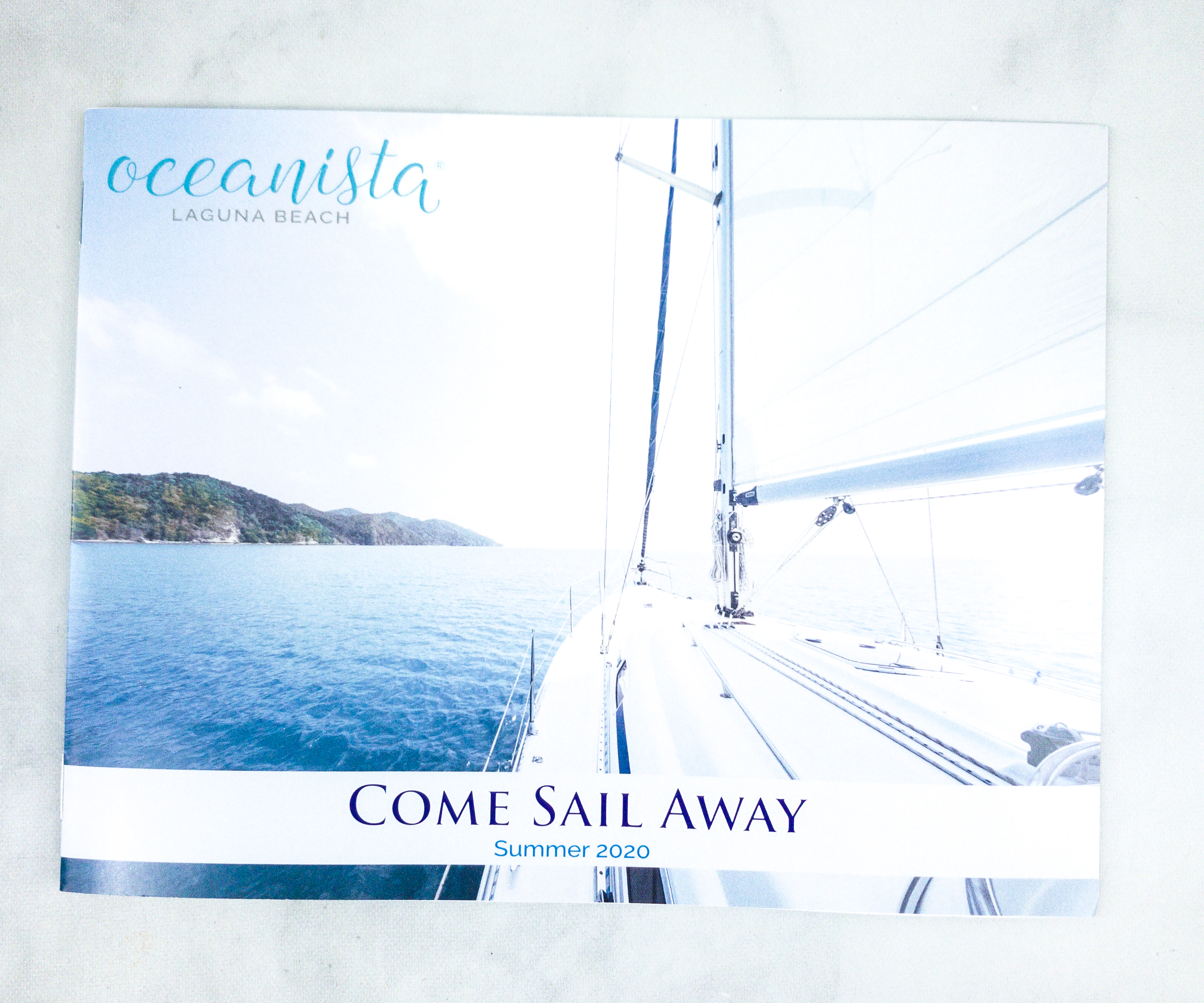 This season's box theme is Come Sail Away!
Inside, there's a note from the Oceanista Team.
This quarter's featured artisan is Kristin Royster of Set Sail by Kristin!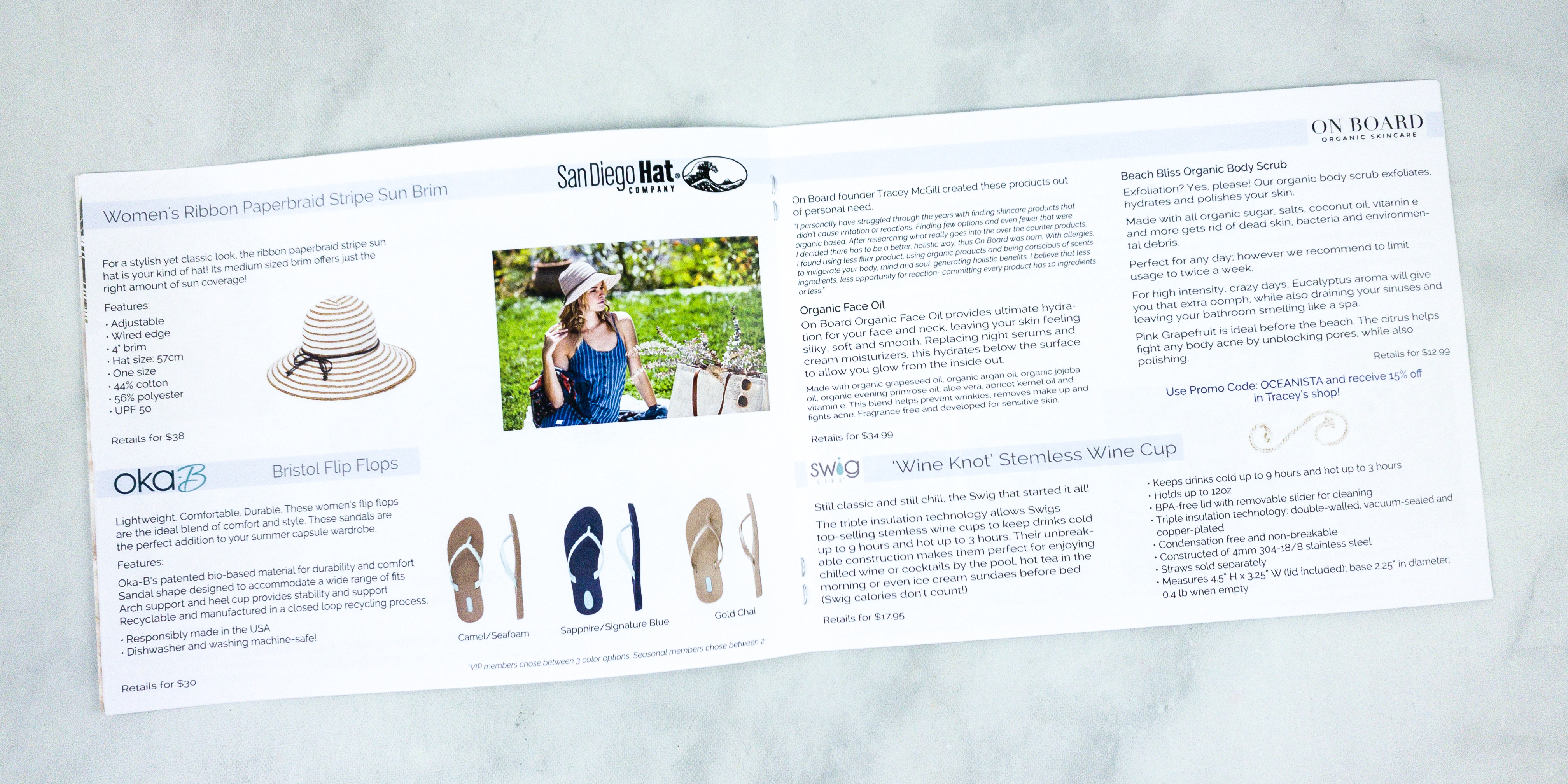 There's also a list of all the items in the Summer box, plus photos and descriptions.
They even shared a recipe for Summer Cobb Salad!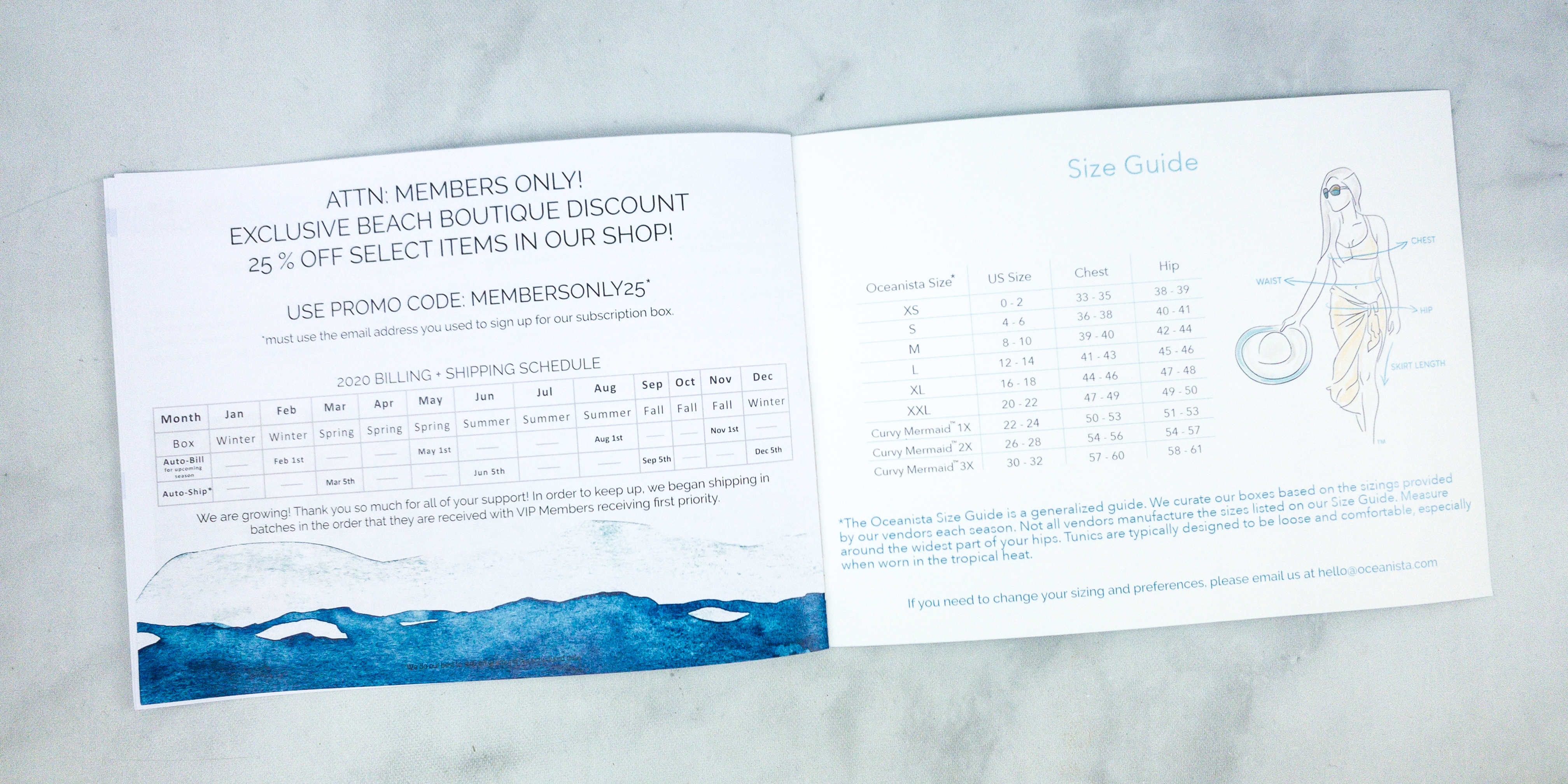 They also have us a 25% off coupon code that members can use on select items in their shop! Another page has the size guide to help you determine the right fit for you.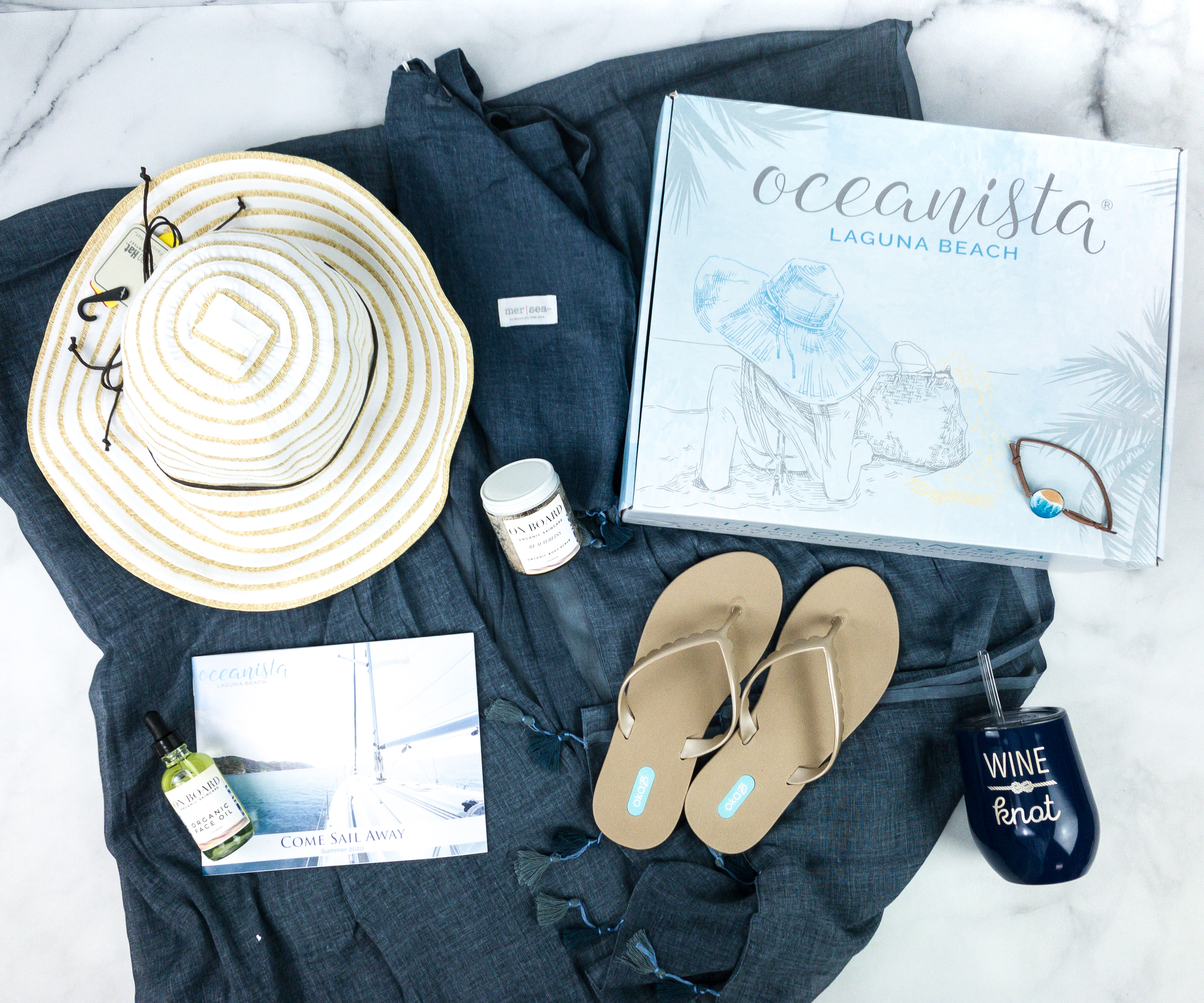 Everything in the Summer 2020 Oceanista Box!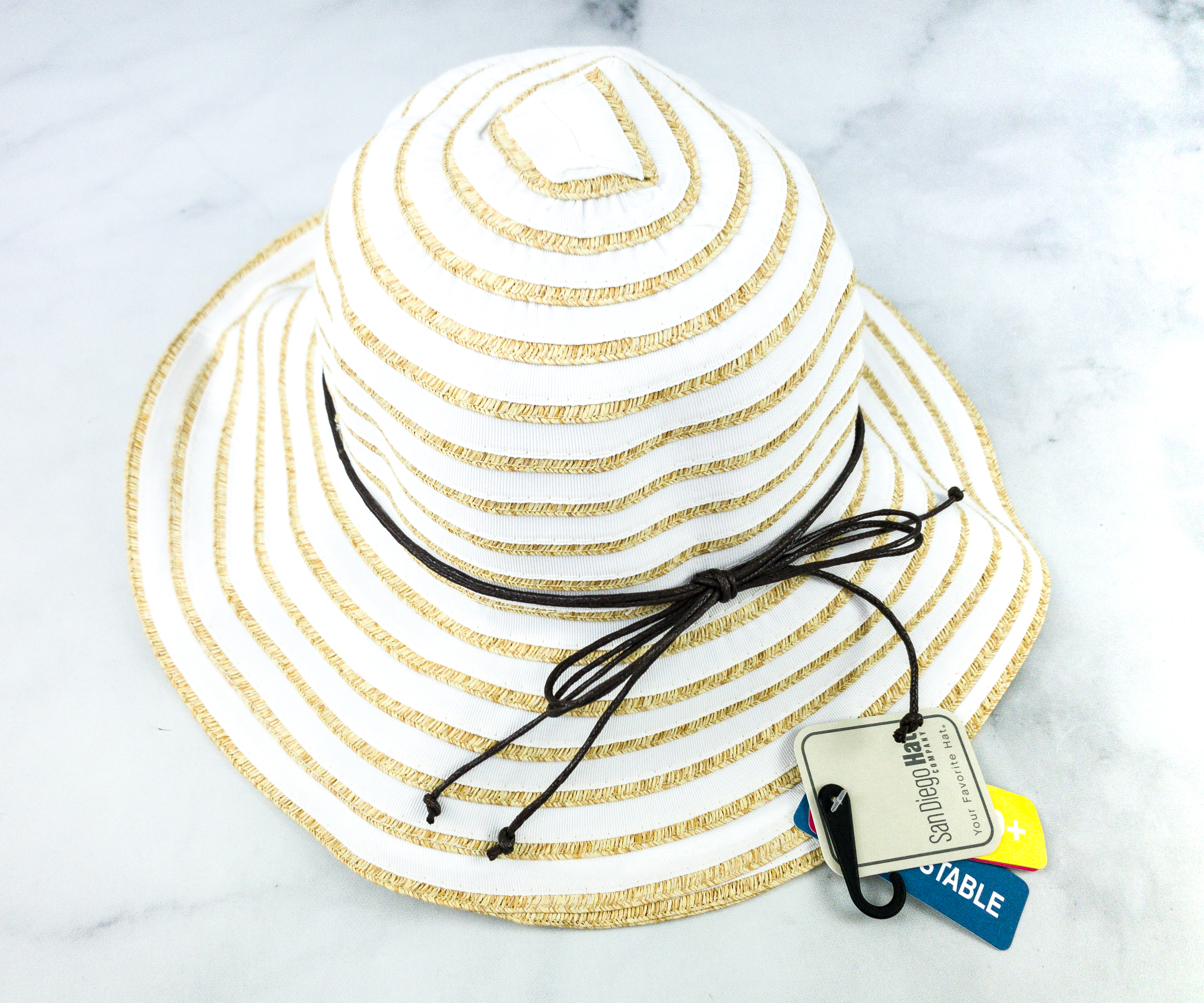 San Diego Hat Company Women's Ribbon Paperbraid Stripe Sun Brim ($38) A beach outfit for summer wouldn't be complete without a brimmed hat! This one exudes tropical vibes with its white and brown stripes, plus a black ribbon that adds a nice accent to it.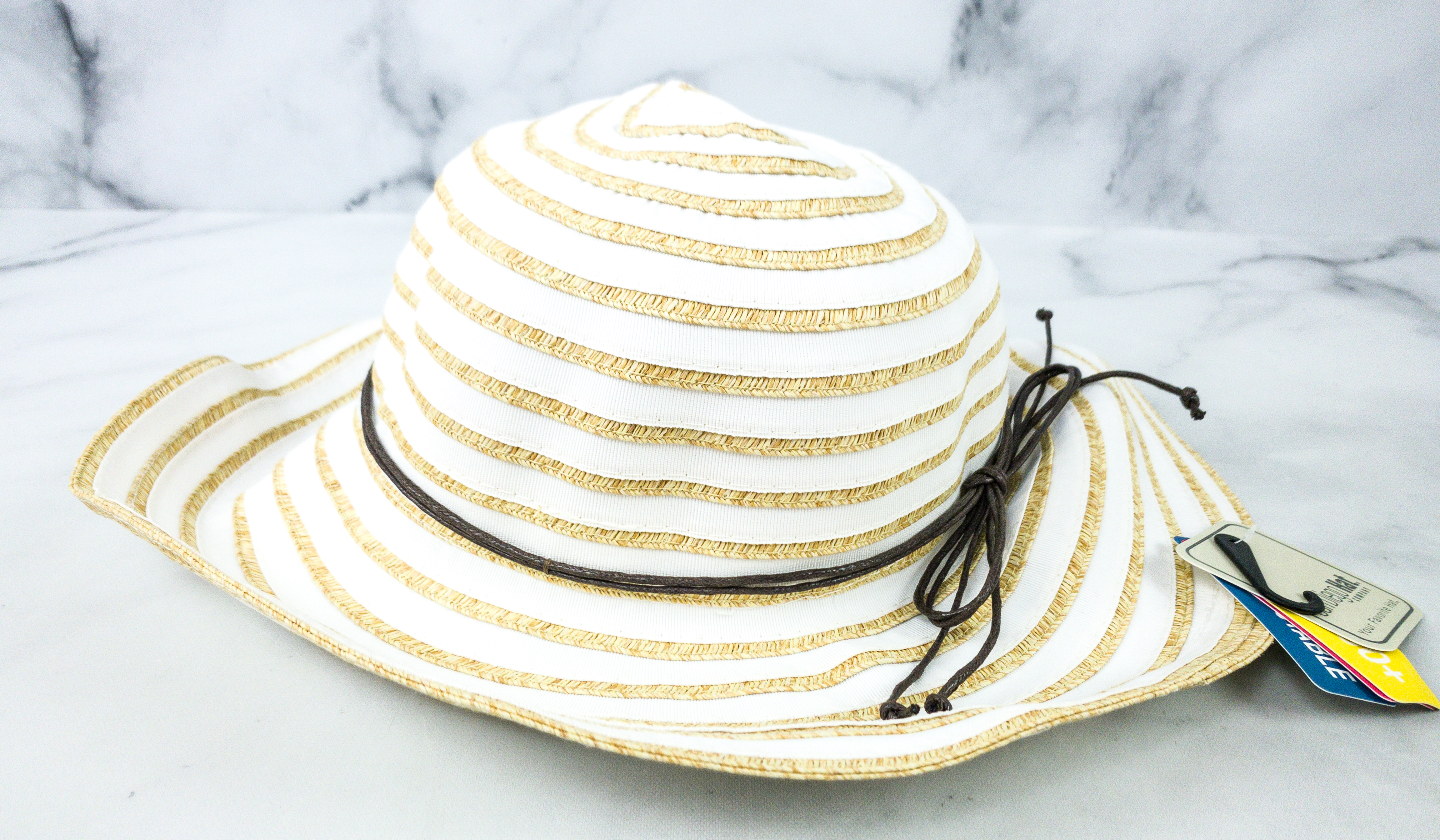 I like the color since is quite versatile. It pairs well with summer dresses and even with a light top and shorts combo!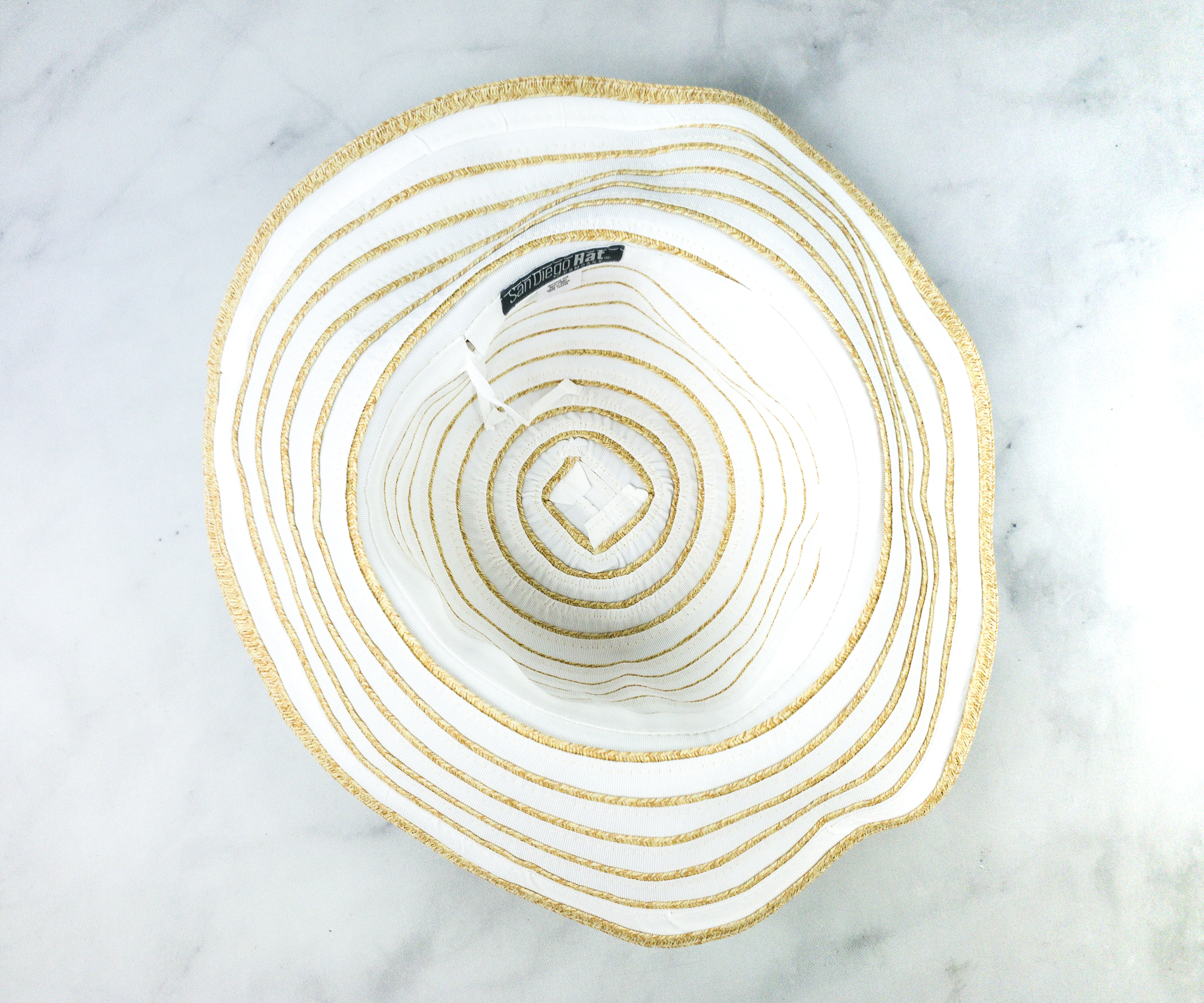 Made with cotton and polyester, this hat is lightweight and breathable. It's even adjustable, so I don't have to deal with a hat that flies away because it's too loose or a hat that is uncomfortable because it's too tight! I'm really happy to add this to my summer essentials!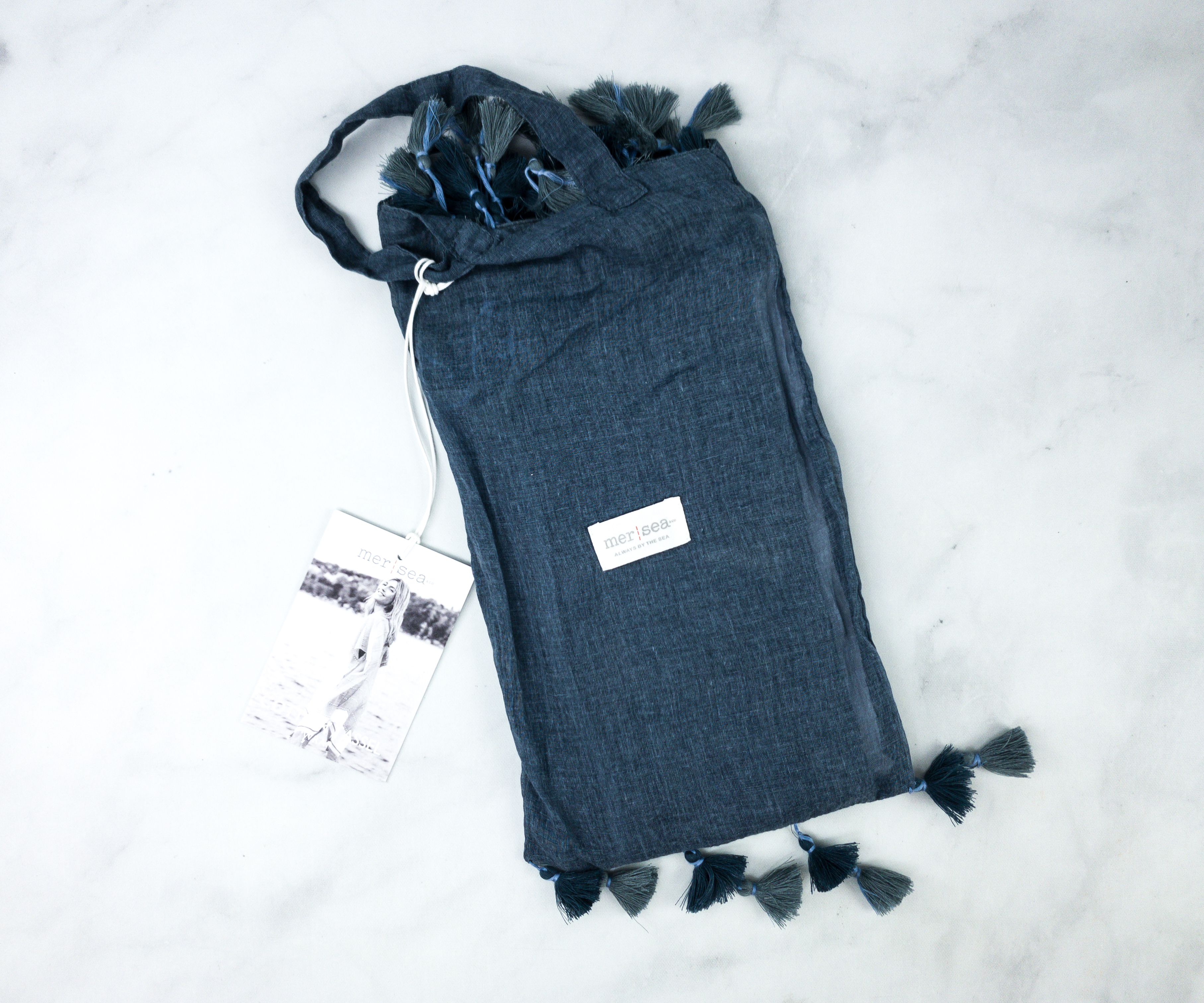 Mer-Sea & Co. Cotton Beach Wrap/Sarong/Scarf ($89) This sarong from India is another beach trip must-have! You can use it multiple ways, from a swimsuit cover-up during the day to a scarf that keeps you cozy at night and a lot more. Annual and VIP members received an advanced email notification to choose from 5 available colorways: Indigo, Striped Orange, Taupe, Striped Blue, and Striped Gray. Mine is Indigo!
It comes with its own bag in the same color as the sarong, so you can easily bring it with you anywhere.
It's made with cotton fabric, no wonder it's light and comfortable on the skin. The tassels at the bottom of the scarf add a bit of flair to its overall look!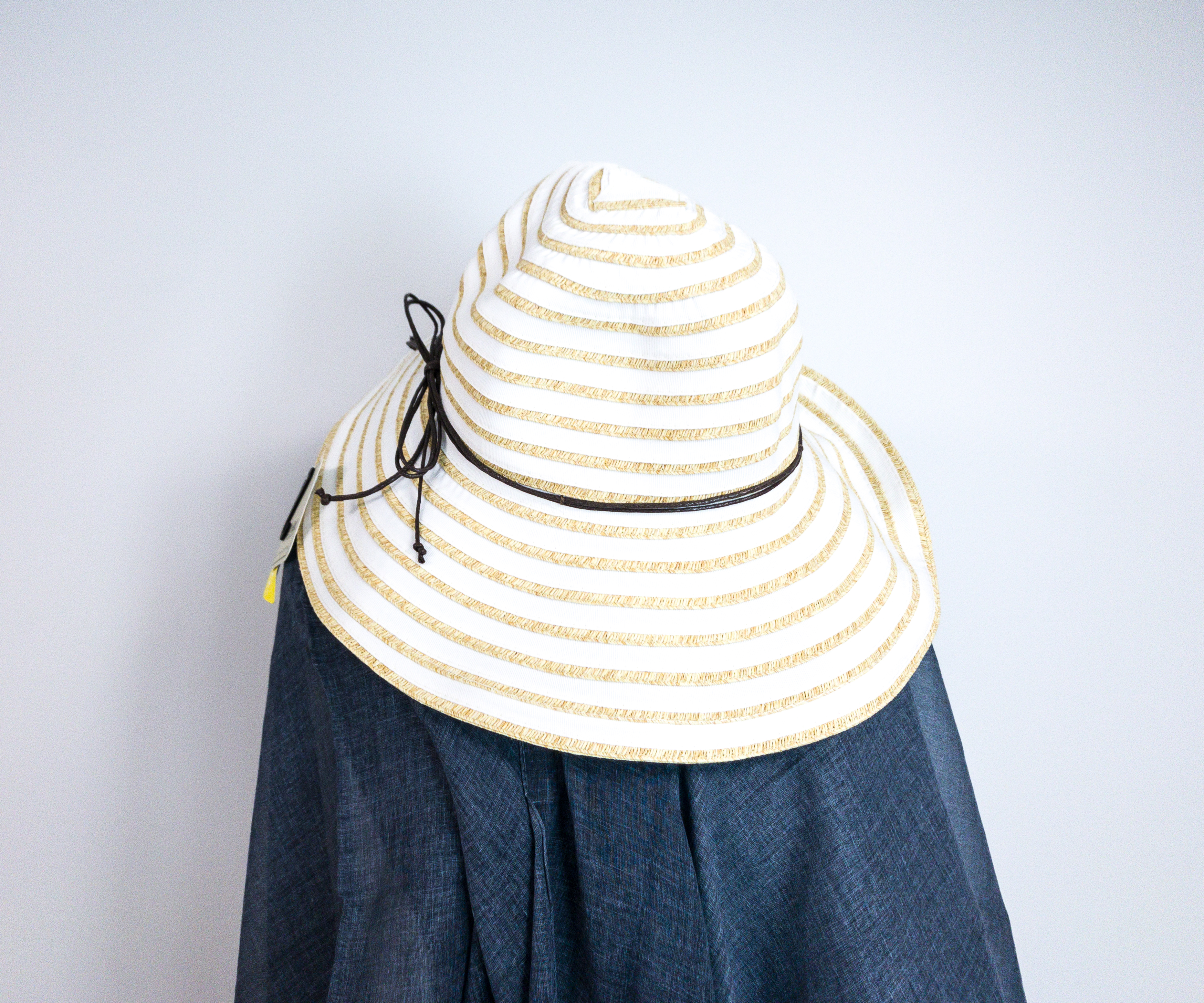 The brimmed hat and the scarf makes a classic summer style combo!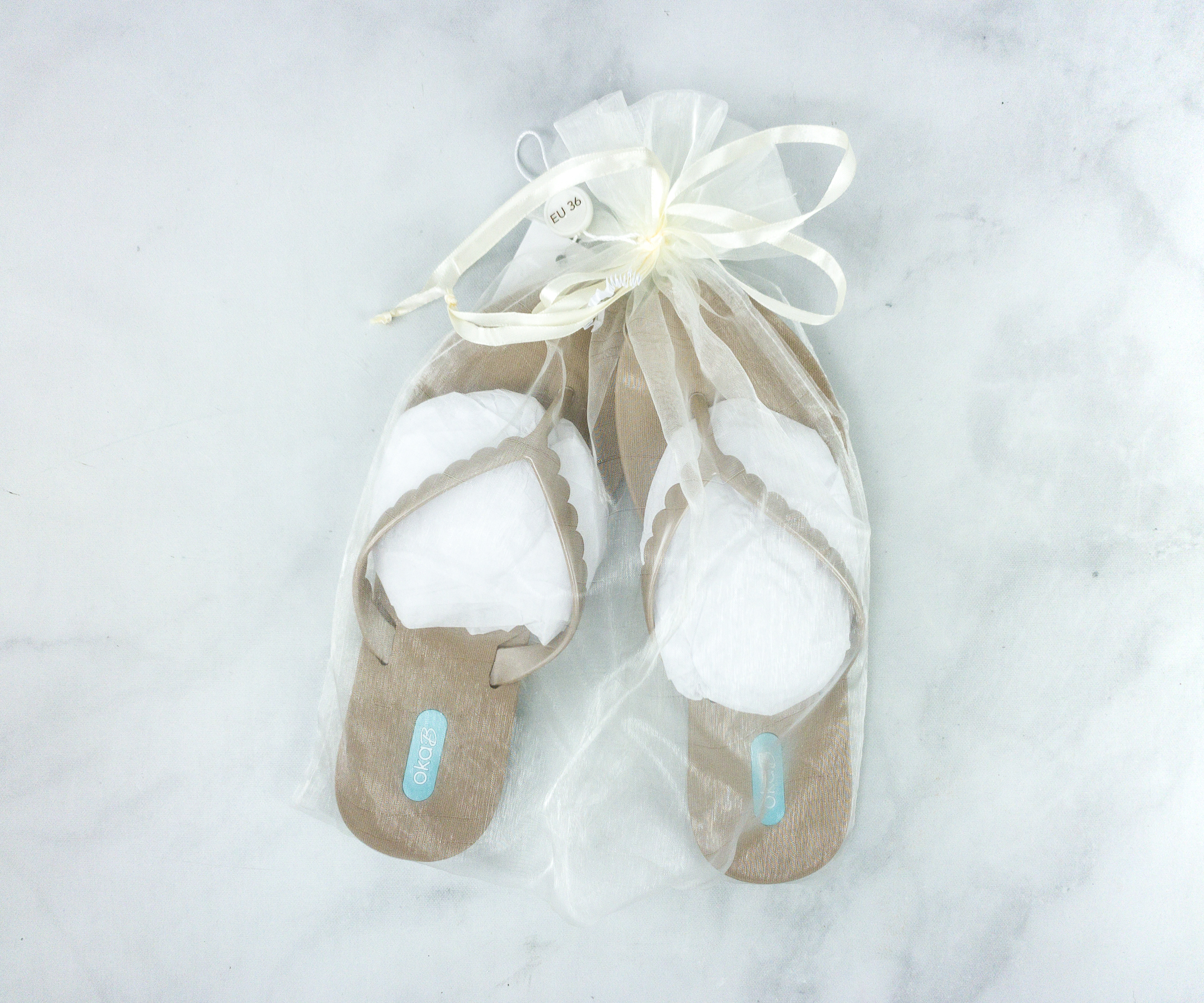 Oka-B Bristol Flip Flops ($15) The flip flops were packed in an organza pouch which you can also use to carry your footwear when traveling. There are 3 available colors: Camel/Seafoam, Sapphire/Signature Blue, and Gold Chai. VIP members were able to choose among 3 color options and Seasonal chose between 2.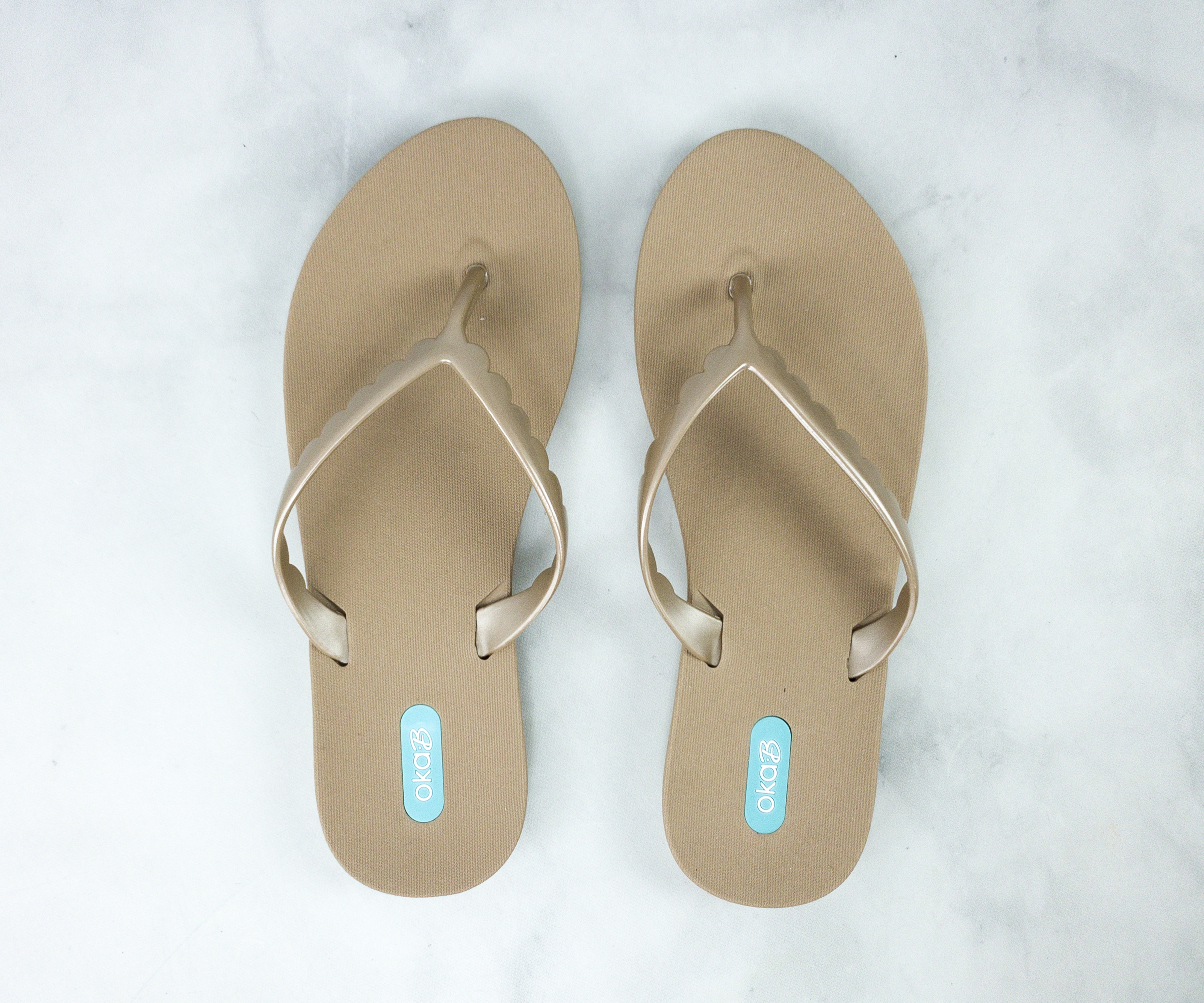 Mine is Gold Chai! I didn't expect these flip flops to be so light and so comfortable on the feet! They're definitely ideal to wear on beach trips!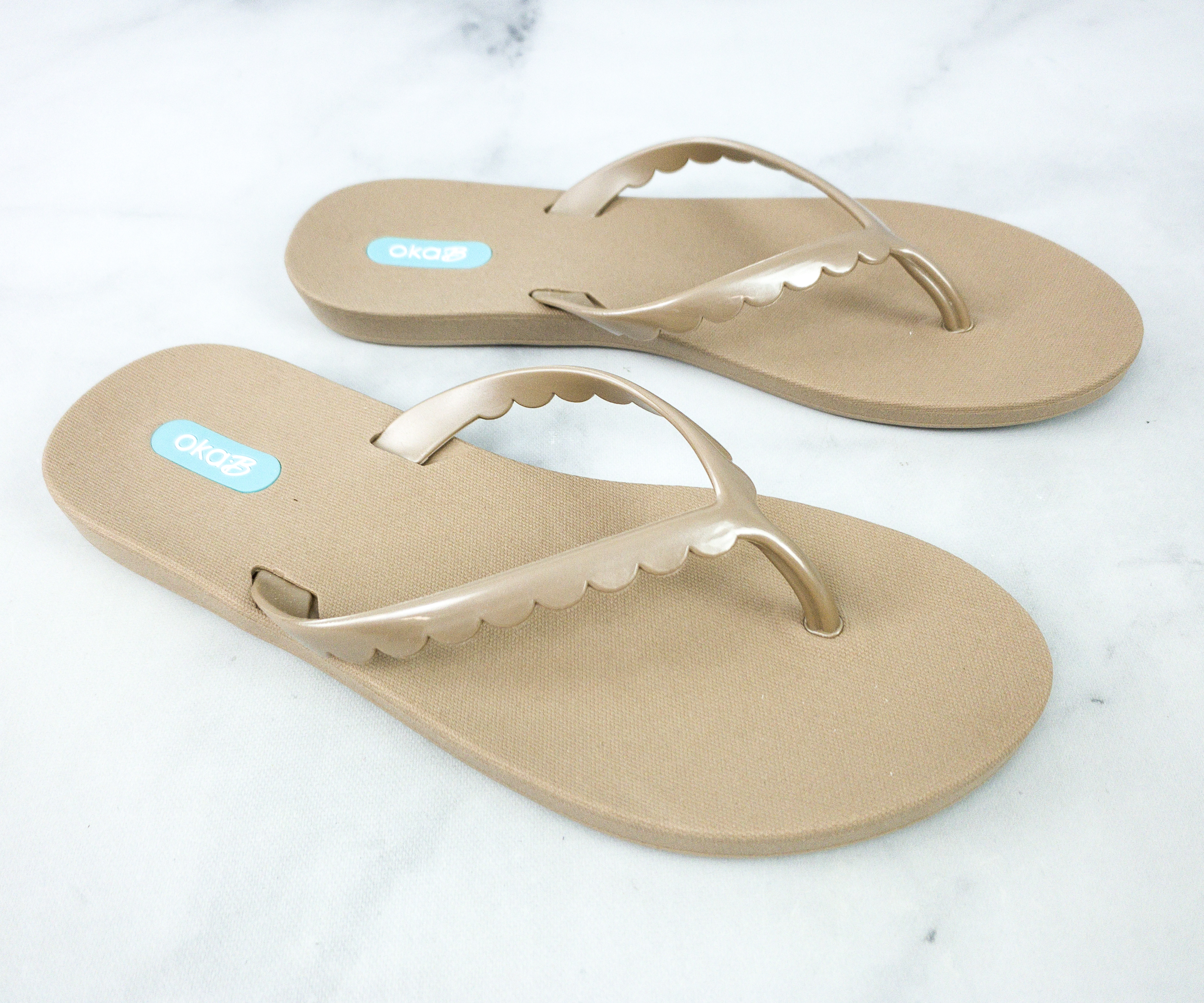 The scallop design on the strap adds a touch of cuteness!
Another great thing about this pair of USA-made of flip flops is that they are easy to clean and they are even recyclable!
Set Sail by Kristin Beach Resin Bracelet ($28) To remind us of the beach wherever we go is this resin bracelet! It was packed in an organza pouch to keep it safe. Annual members were able to choose between 3 colors: Sandy Sea, Ocean Fog, and Seafoam Blue. Mine is Sandy Sea!
The back of the card packaging has a 30% off coupon code from Set Sail by Kristin!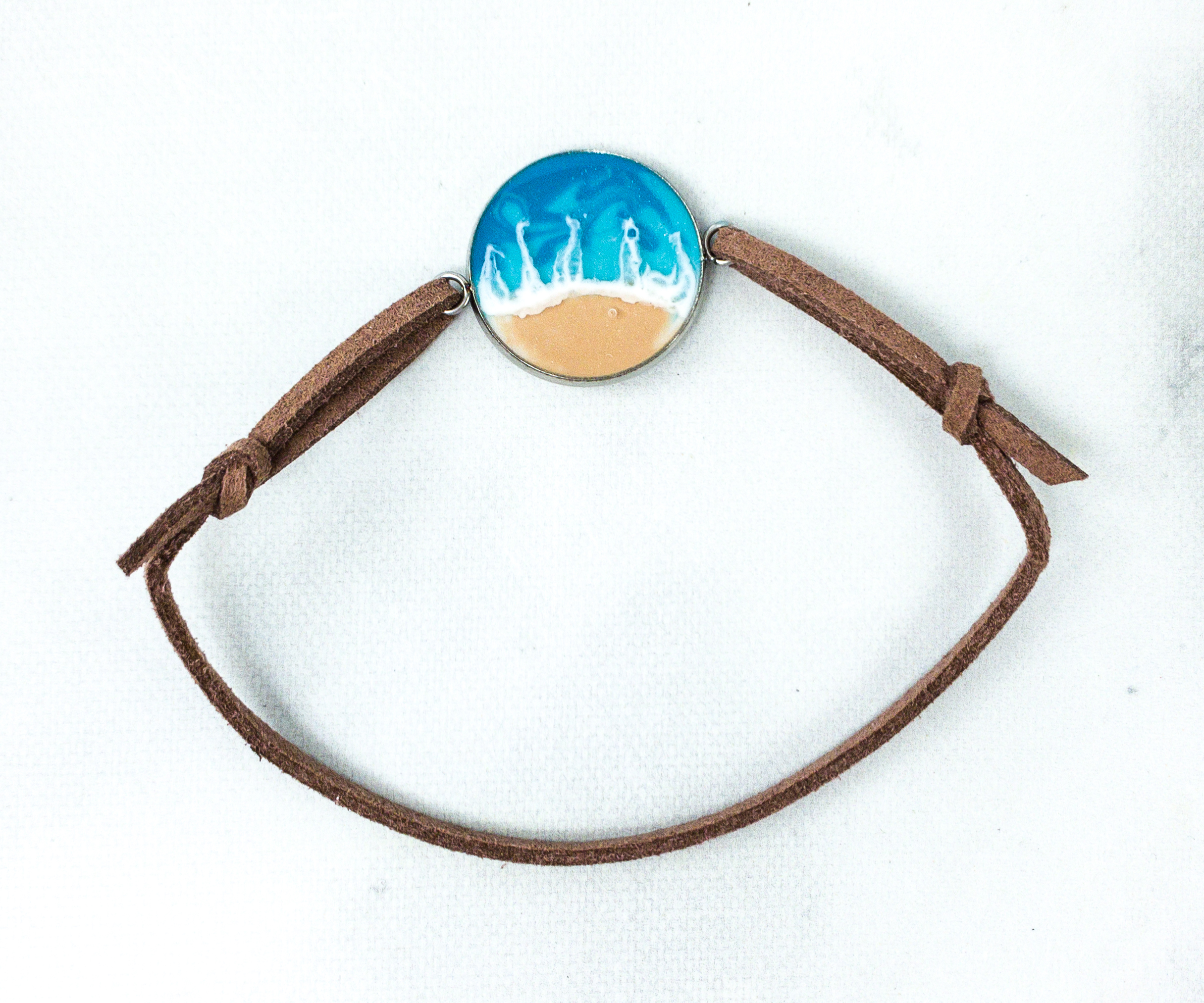 I love the resin charm with a handpainted ocean-inspired design! It is attached to an adjustable vegan suede cord, which can expand up to 9 inches.
Swig Life "Wine Knot" Stemless Wine Cup ($18.99) Wine by the beach? Why not! This 12 oz. stainless steel wine cup makes it easy for me to enjoy my favorite wine even when I'm on the go. It's made with a triple insulation technology that keeps drinks cold for a longer time than regular cups. Aside from wine, this is also great for hot drinks!
It comes with a clear BPA-free lid, which allows me to easily see the contents so I know when to refill. There's also a clear straw!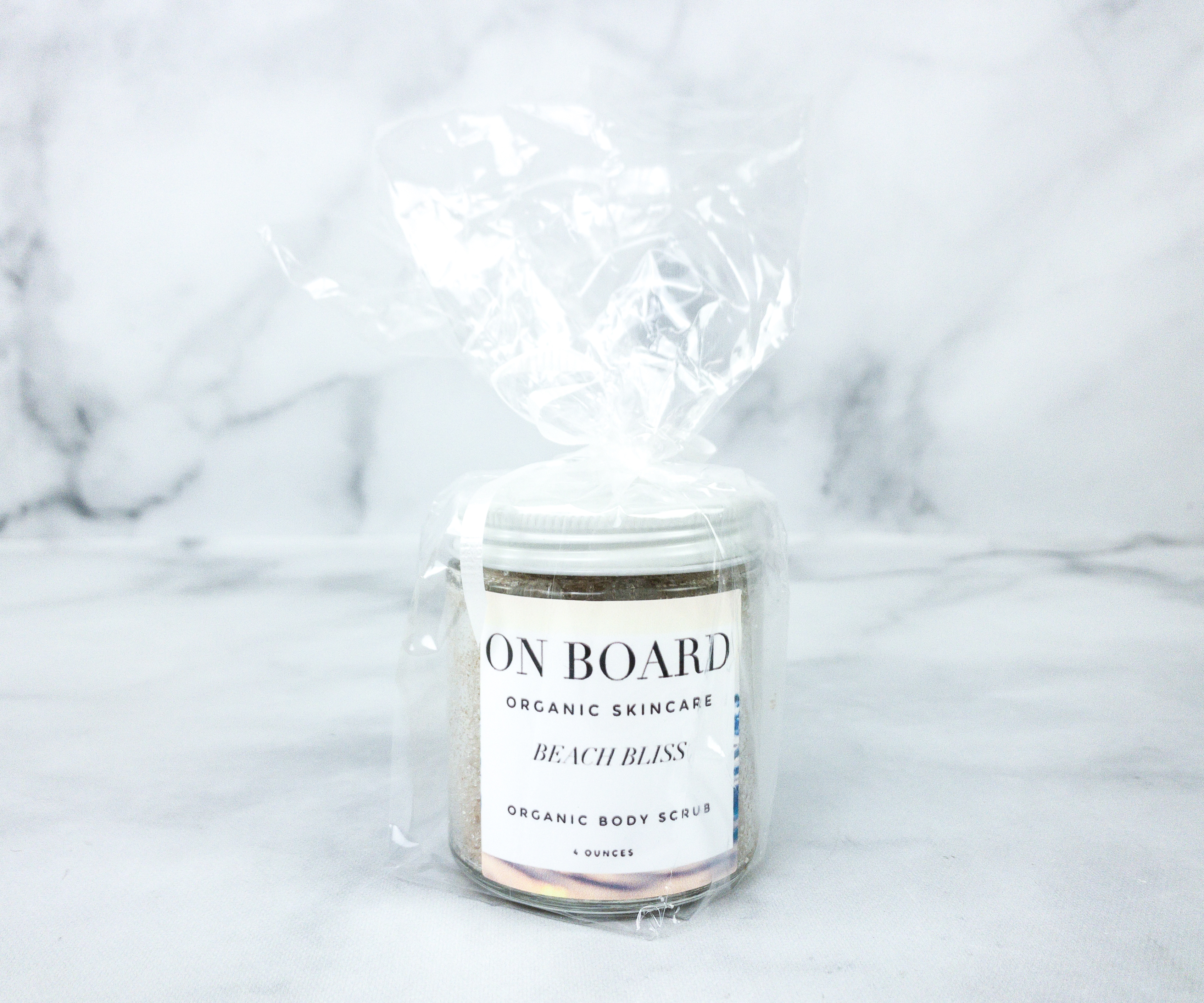 Beach Bliss Body Scrub ($12.99) It's a gentle body scrub to help prep our skin for summer! It contains organic sugar, salts, coconut oil, and vitamin E, which all work together to remove dead skin and other impurities without drying out the skin.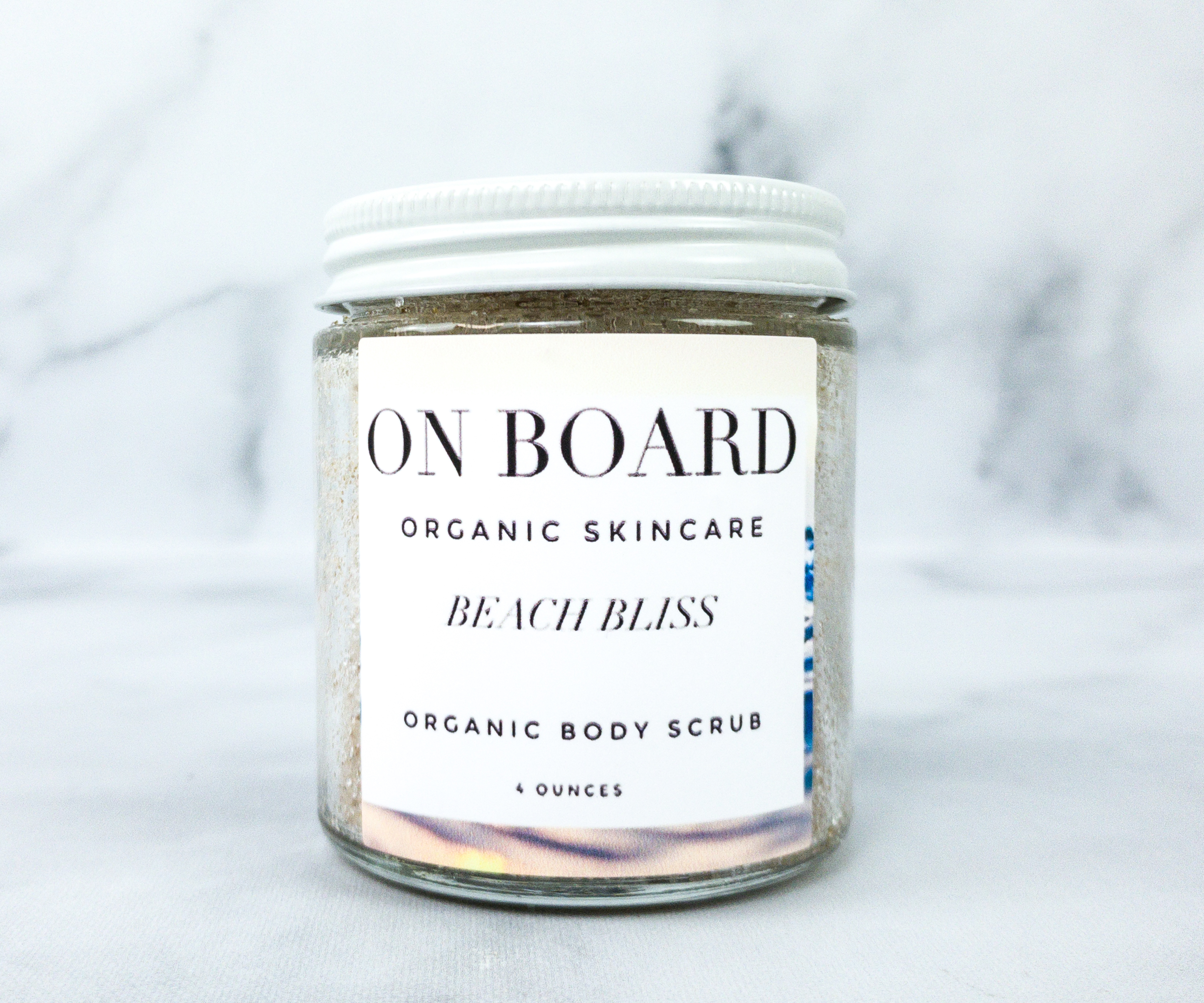 It comes in a small tub, where it's easy to scoop out the product.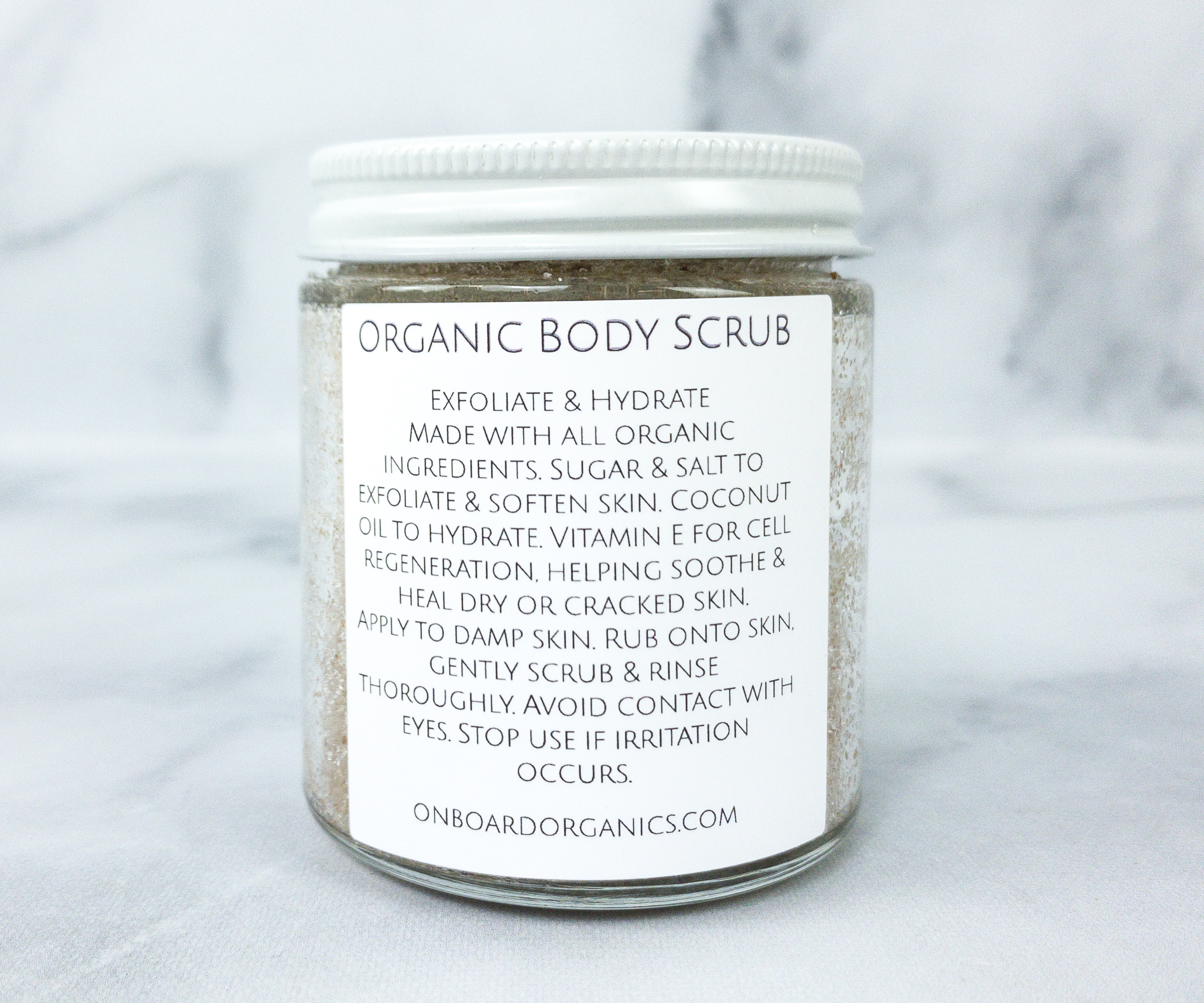 To use, just apply it to damp skin, then gently scrub before rinsing.
My skin felt smoother and softer after using this scrub. It also smells really good!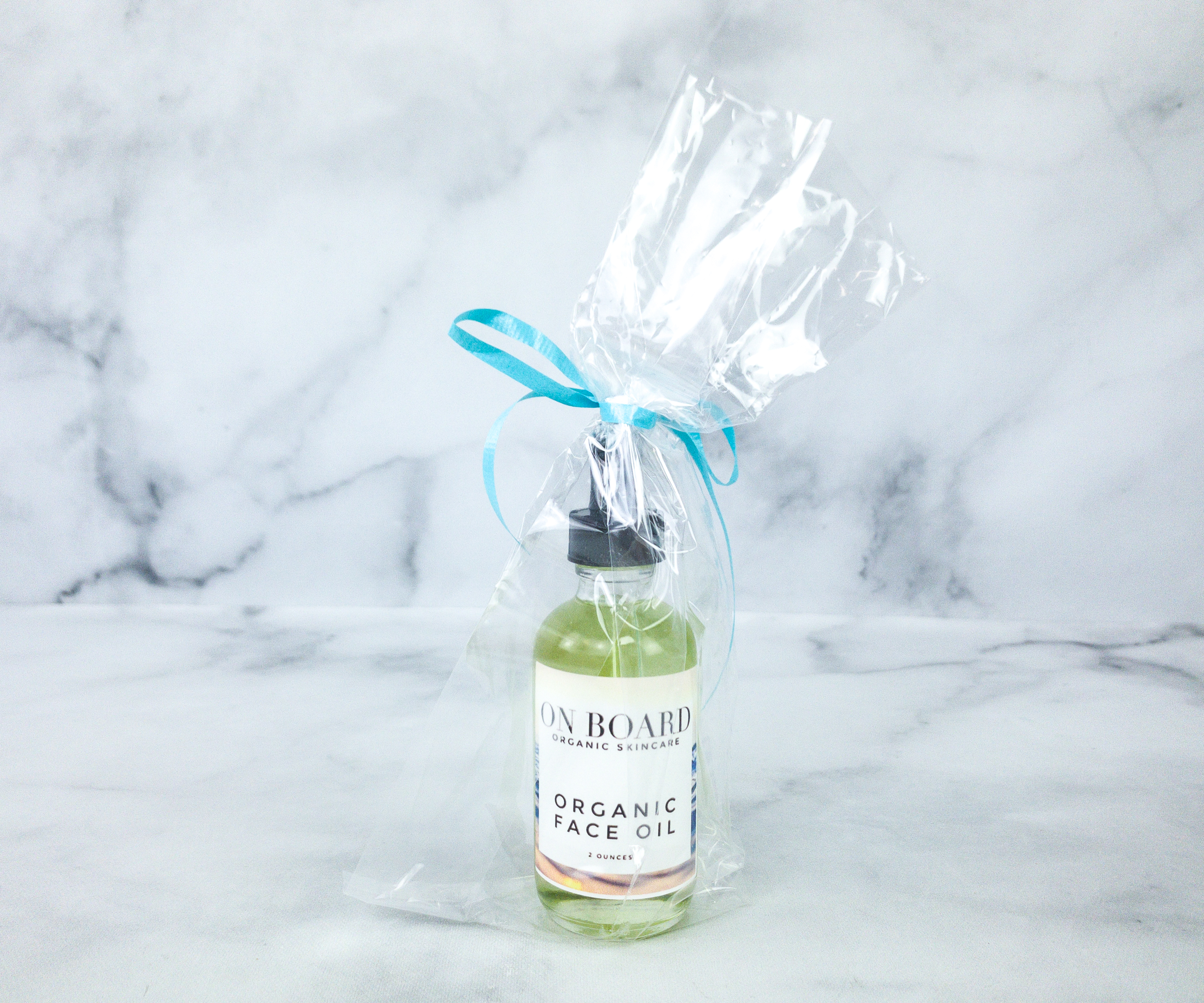 On Board Organics Skin Care Facial Oil ($34.99) From the same brand as the body scrub is this organic face oil that is developed especially for sensitive skin.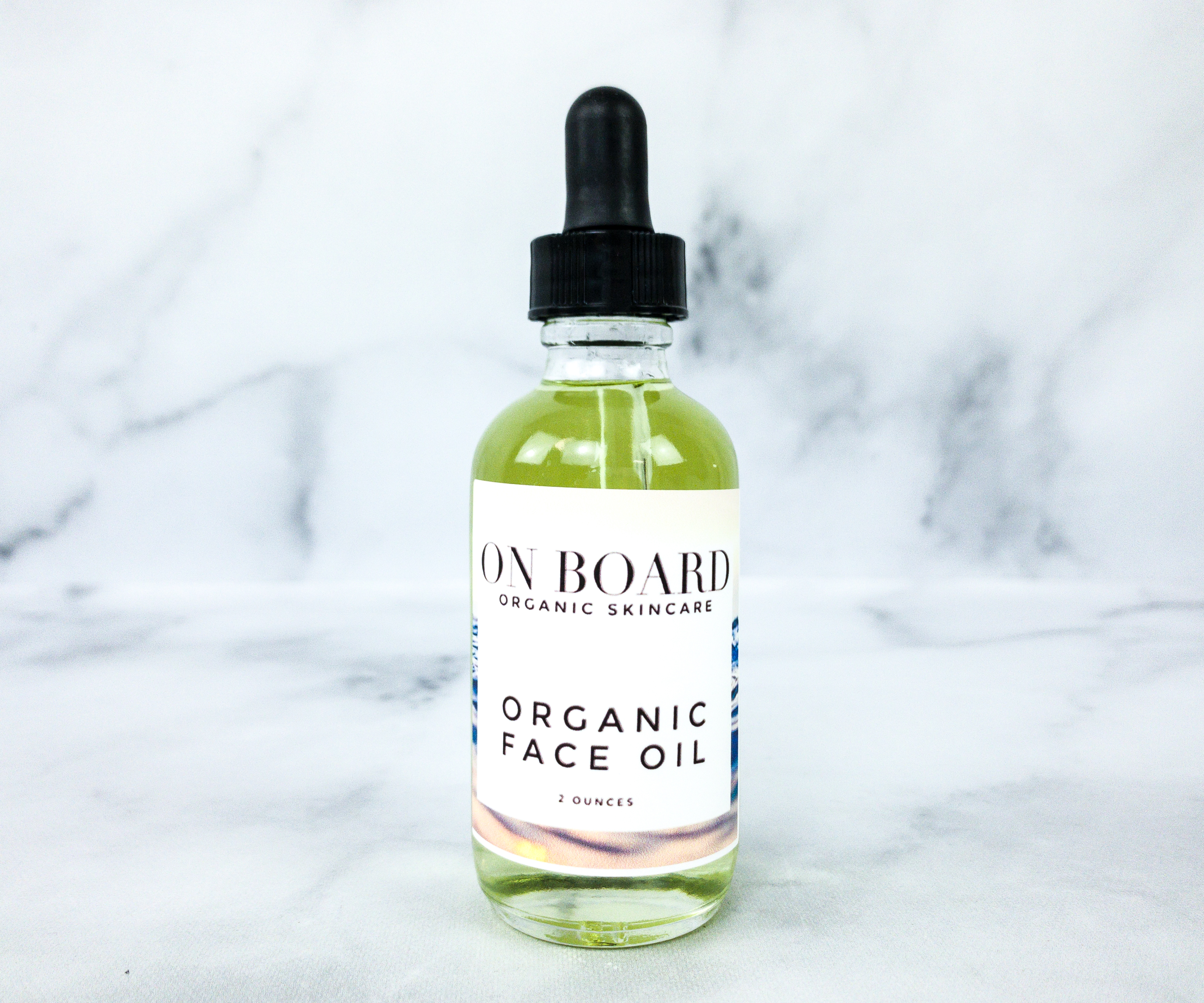 It comes with a dropper for a mess-free application. Ingredients include a hydrating blend of grapeseed oil, jojoba oil, and argan oil, plus anti-aging evening primrose and anti-acne apricot kernel oil.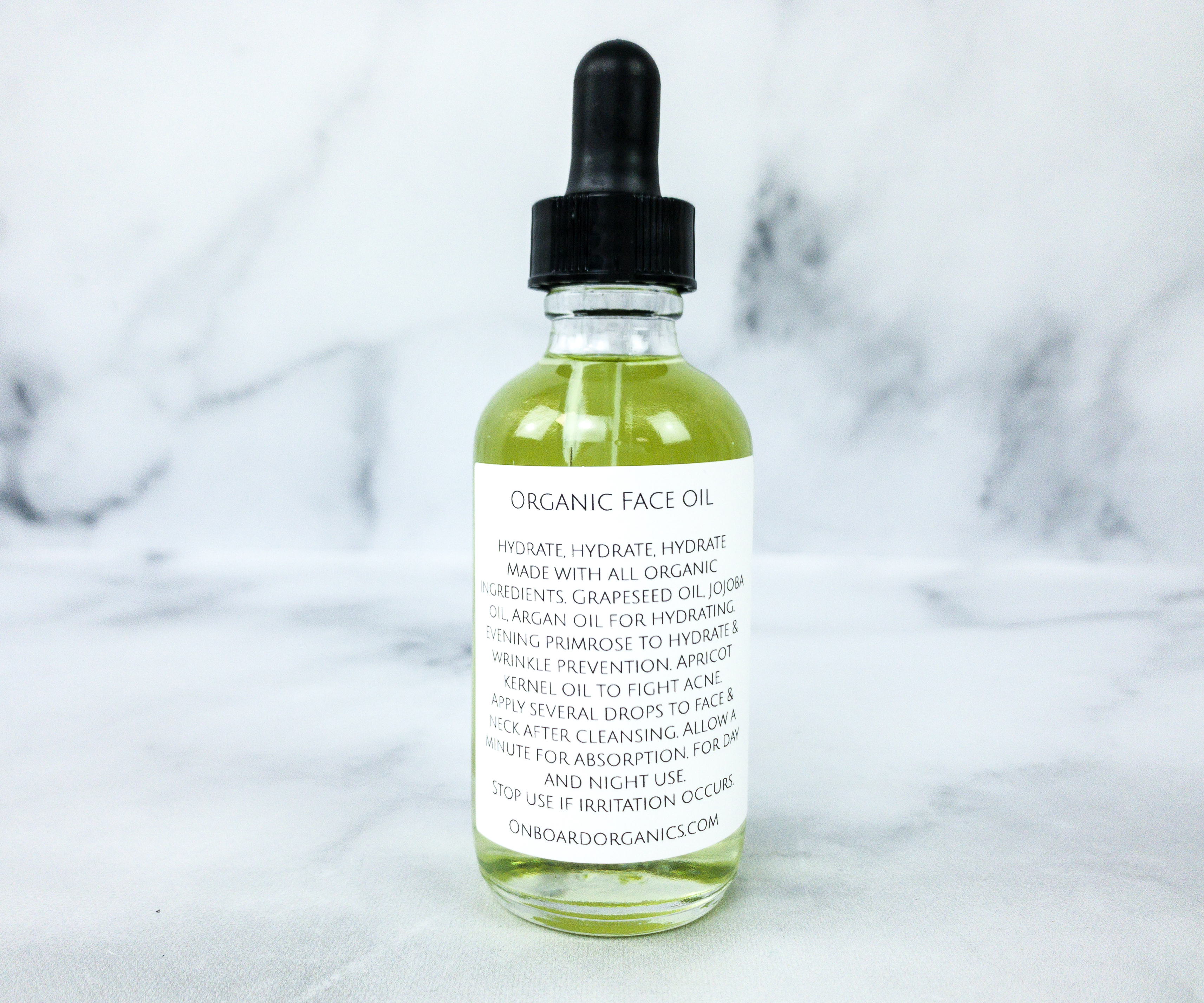 To use, just get a few drops of this oil and apply to your cleansed face and neck. It absorbs fully in a minute and it doesn't make me feel greasy at all, which is important especially in the morning when I'm putting on makeup and at night when I'm going straight to bed.
Oceanista never fails to make my beach-loving heart happy! This quarter's ensemble of beach-themed goodies included fashion items plus skin care items that I can really use to keep my skin at its best condition even during summer. My favorites are the cotton sarong, brimmed hat, and eco-friendly flip flops. They are my beach trip staples! They even added a stemless wine cup, as if they know how much I love wine! Wrapping up the Summer box perfectly is the combo of body scrub and face oil, which are both gentle on my skin. This was surely a jampacked curation and I love that they keep on exceeding my expectations!
What do you think of the Oceanista Summer box?