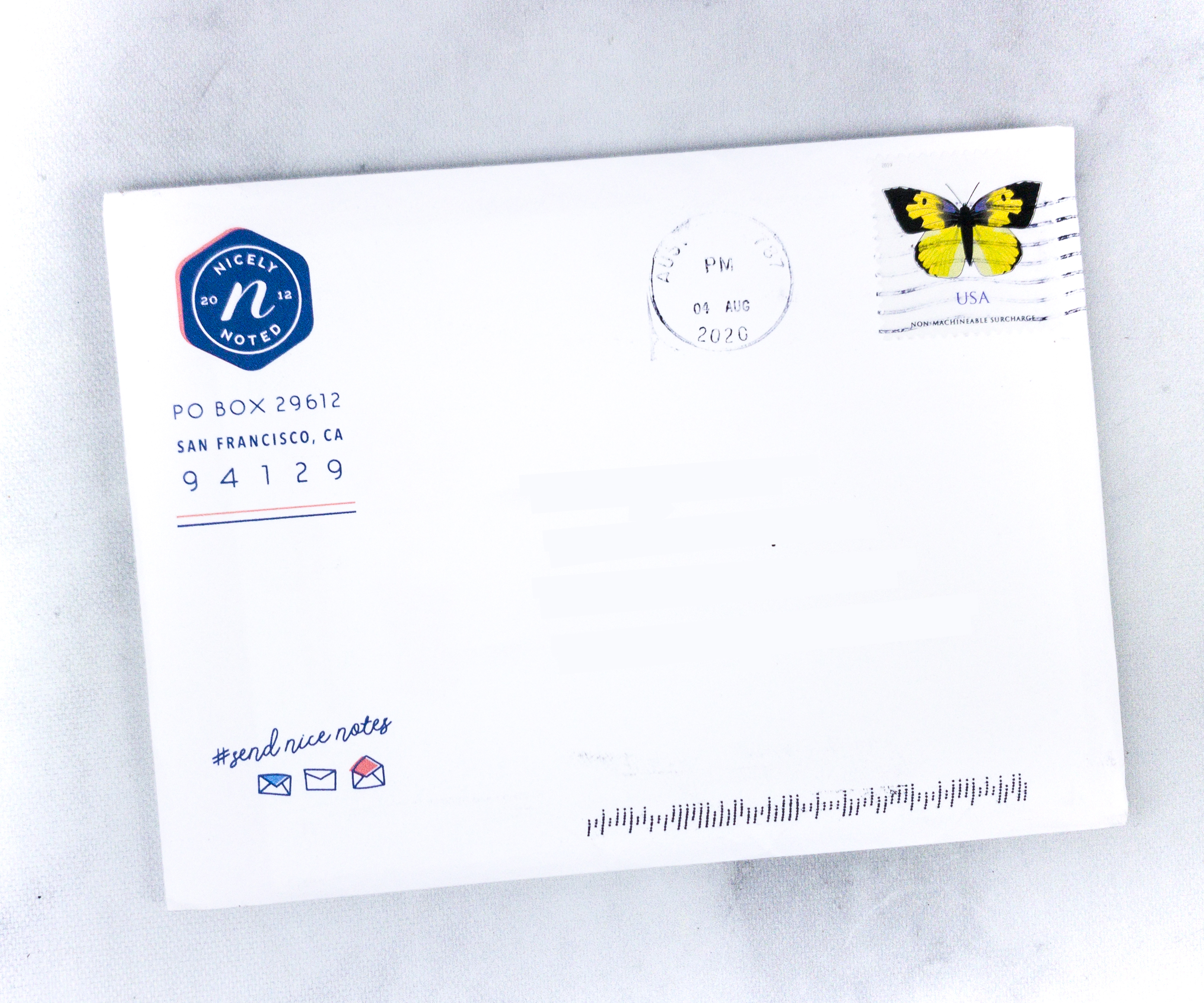 Nicely Noted is a monthly greeting card subscription. With every mailing, you'll receive a collection of handmade letterpress cards plus the stamps to send them. This is art to give away, not to keep! This subscription is absolutely perfect for anyone who wants to start (or continue) sending letters in the mail to family and friends. A monthly subscription is $20, with free shipping.
DEAL: You can get 20% off from your first month by using the code NICE20.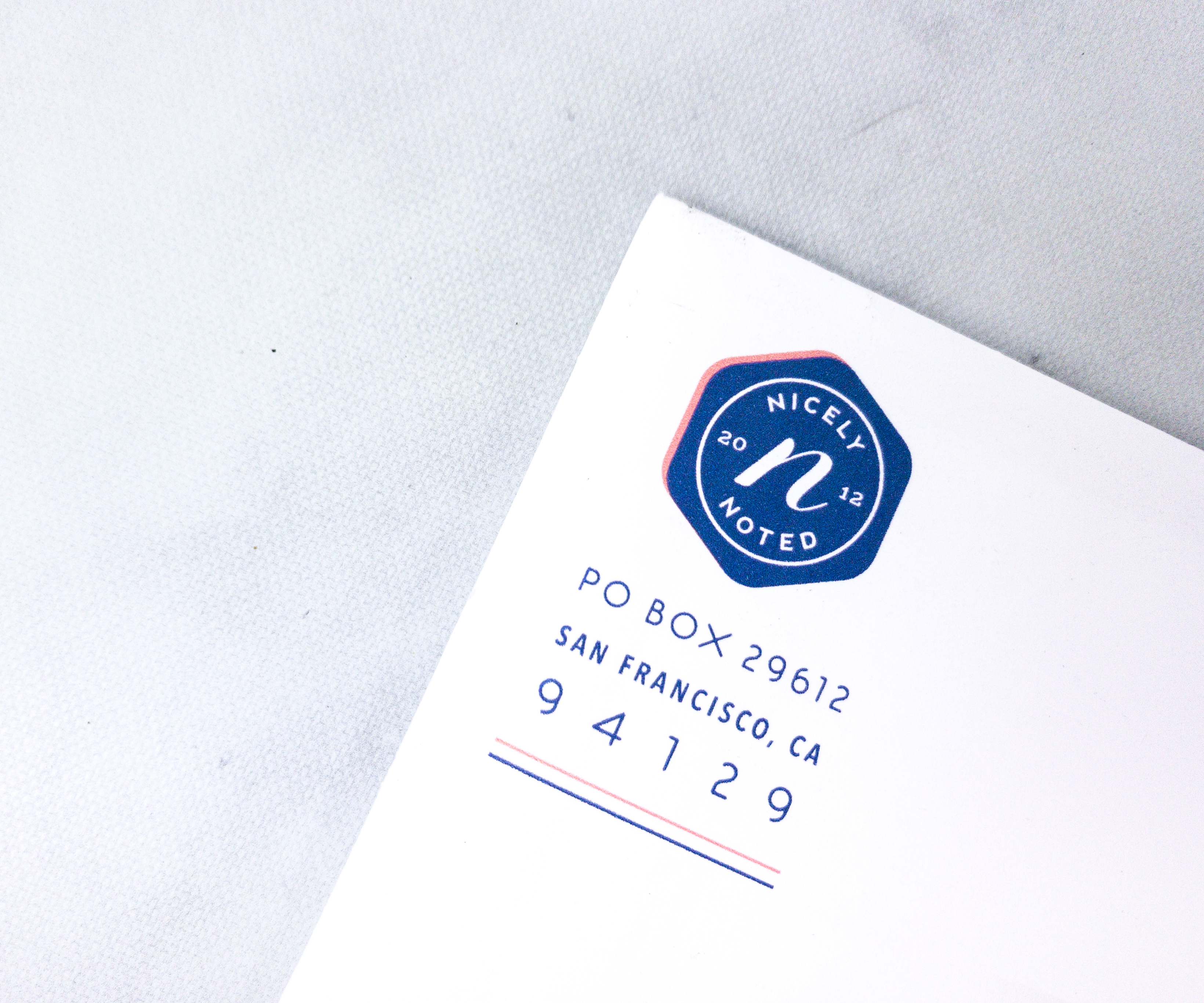 They included the return address for the subscription on the envelope as well.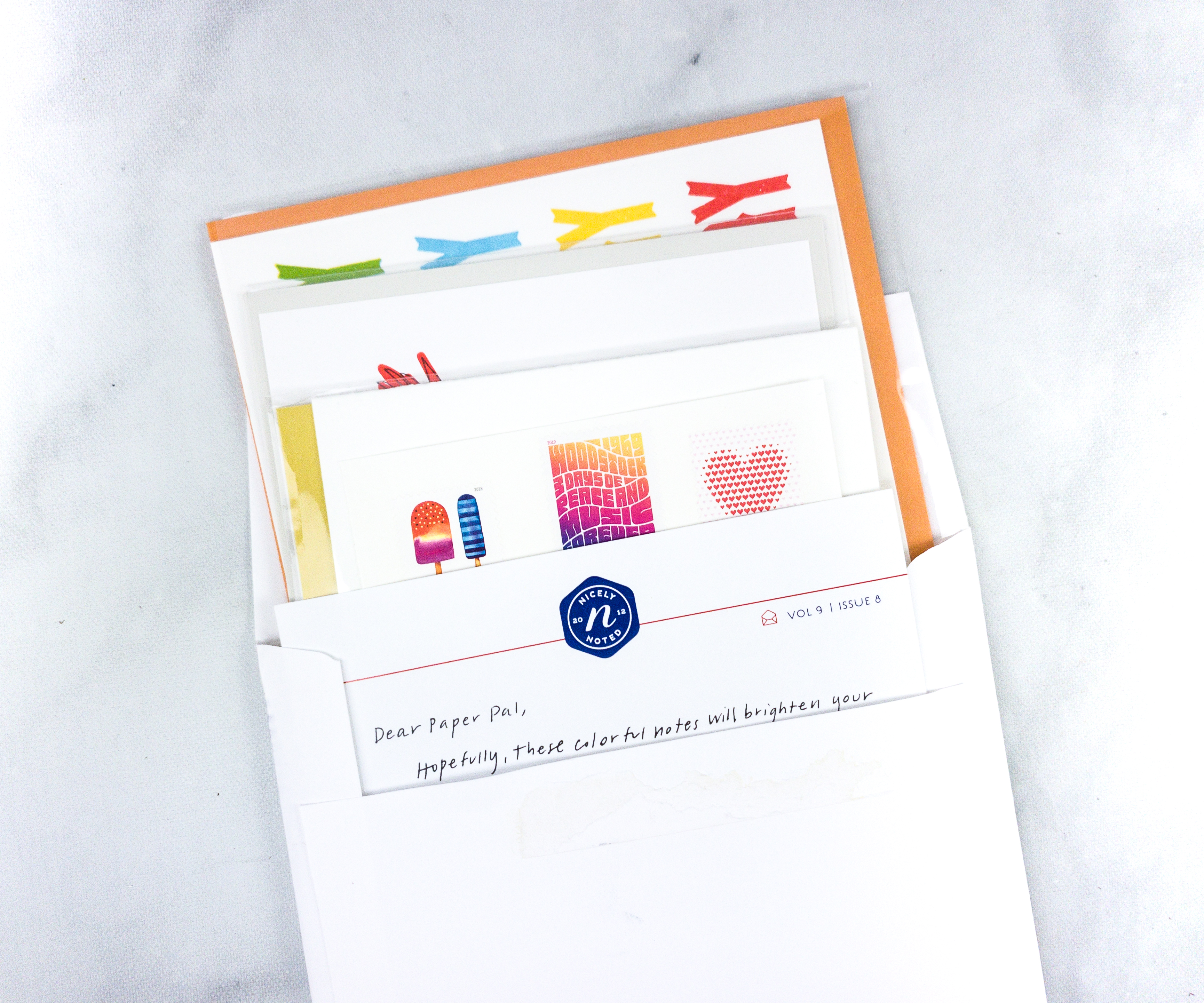 Everything fits a small white envelope. The packaging is simple, but what's important is that the items arrive in great condition.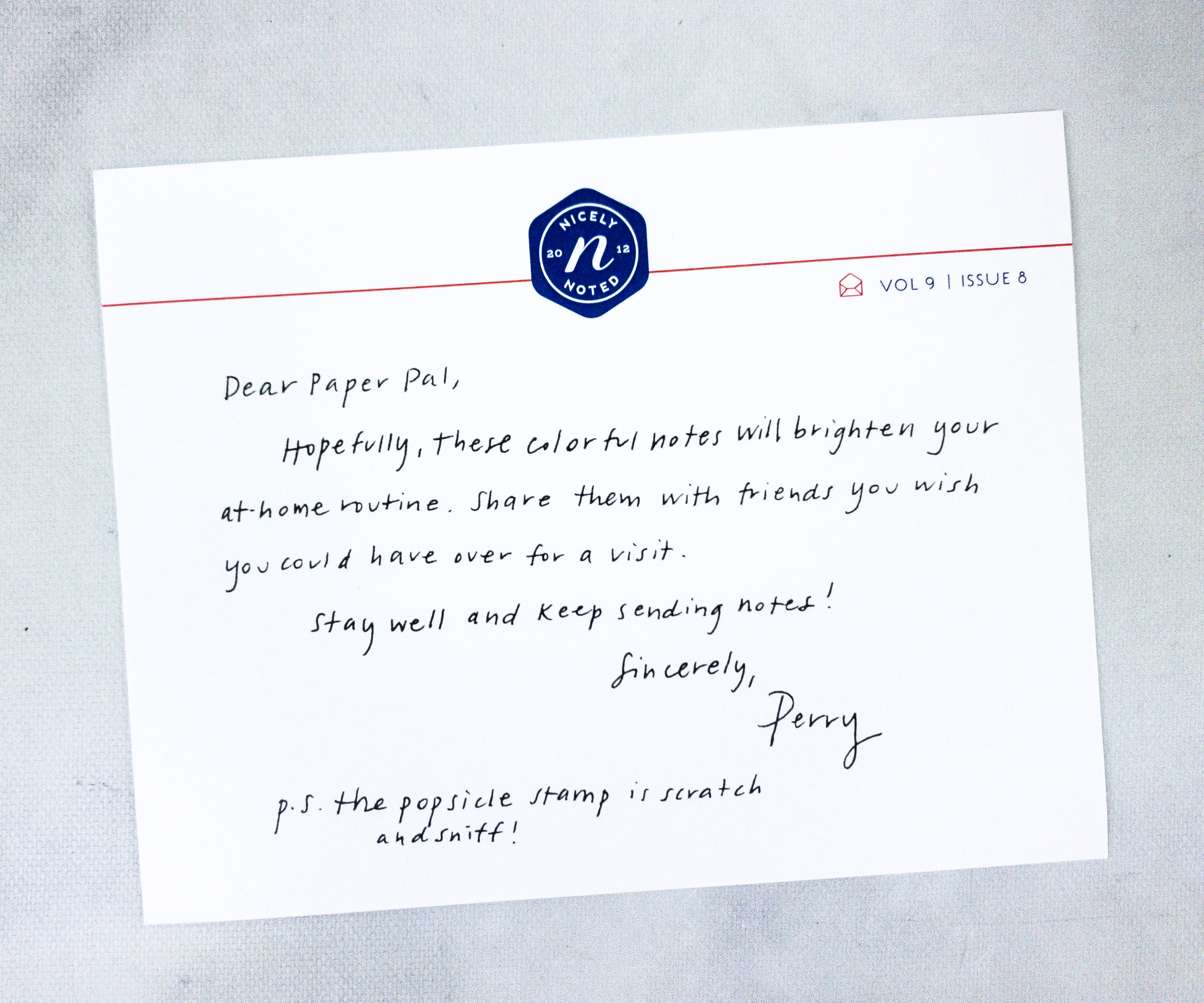 There's a letter from Nicely Noted.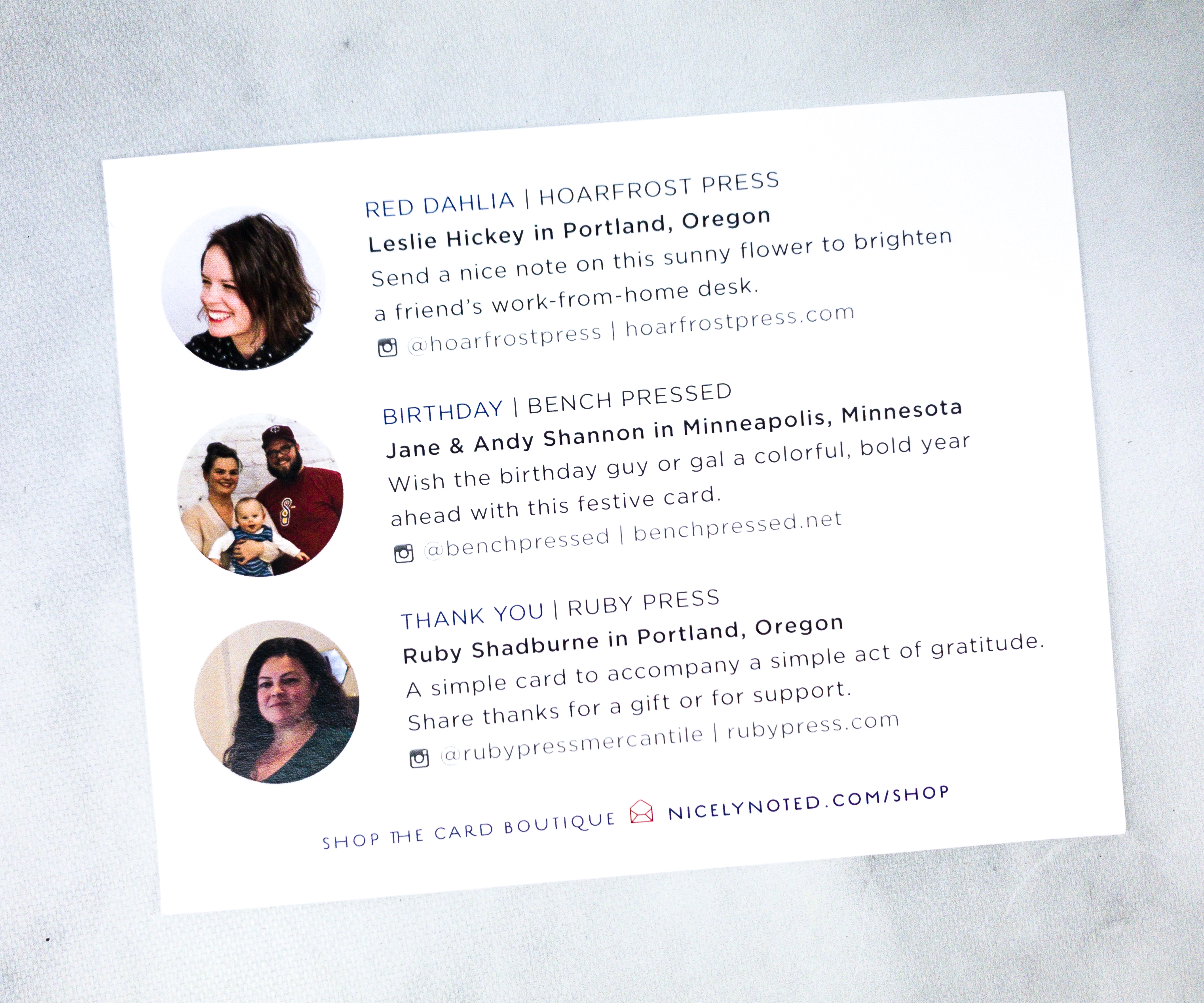 The card features artists behind this month's collection of letterpress cards. It's nice that Nicely Noted introduces their artists and the stories behind them as well.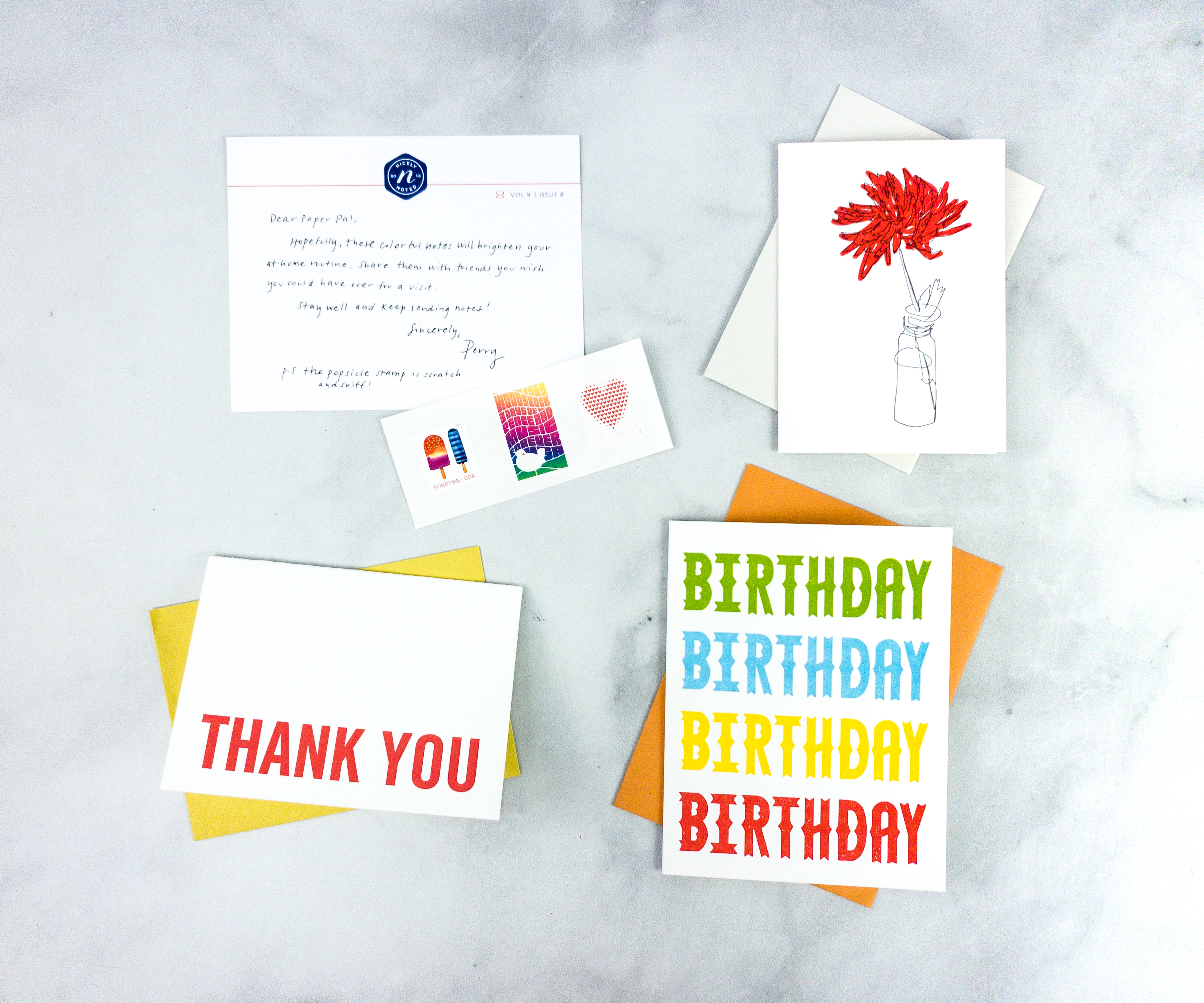 Everything I received this month!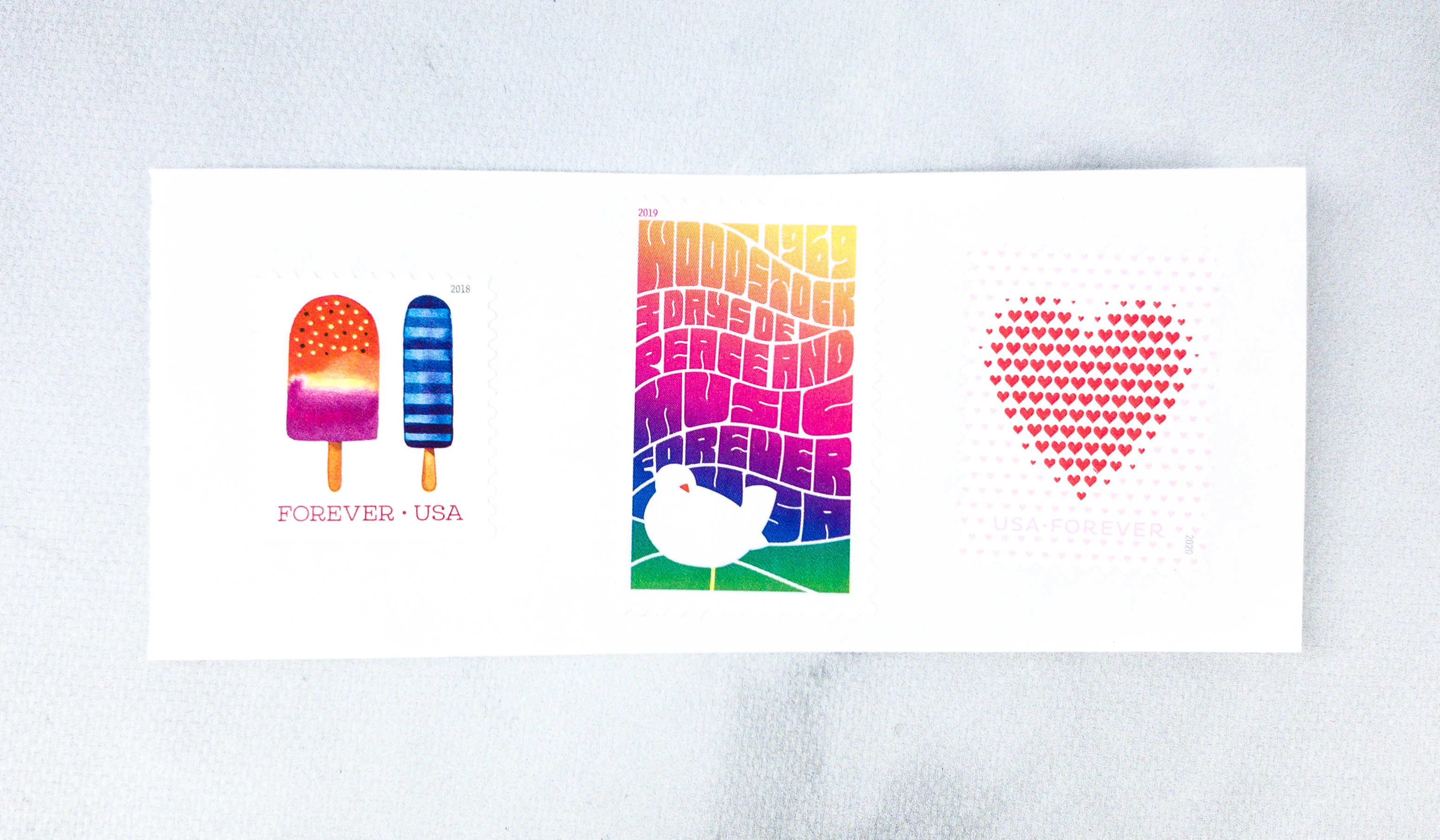 Mail Stamps. With every mailing, you will receive 3 stamps that you can mix and match with the cards. For this month, I received stamps that feature colorful popsicles with the words Forever USA, the 1969 Woodstock Days of Peace and Music which is a nod to the iconic event, and another USA Forever stamp but with heart prints!
The cards are all stamped with the logo of the company, as well as the artists, so you will know where they came from. Each card also comes with its own envelope!
Hoarfrost Press Card. This card features art by Leslie Hickey from Portland, OR. It has a red Dahlia on an uncolored vase. I like the minimalist appeal of this card, which I can send for any occasion or even when there's no occasion.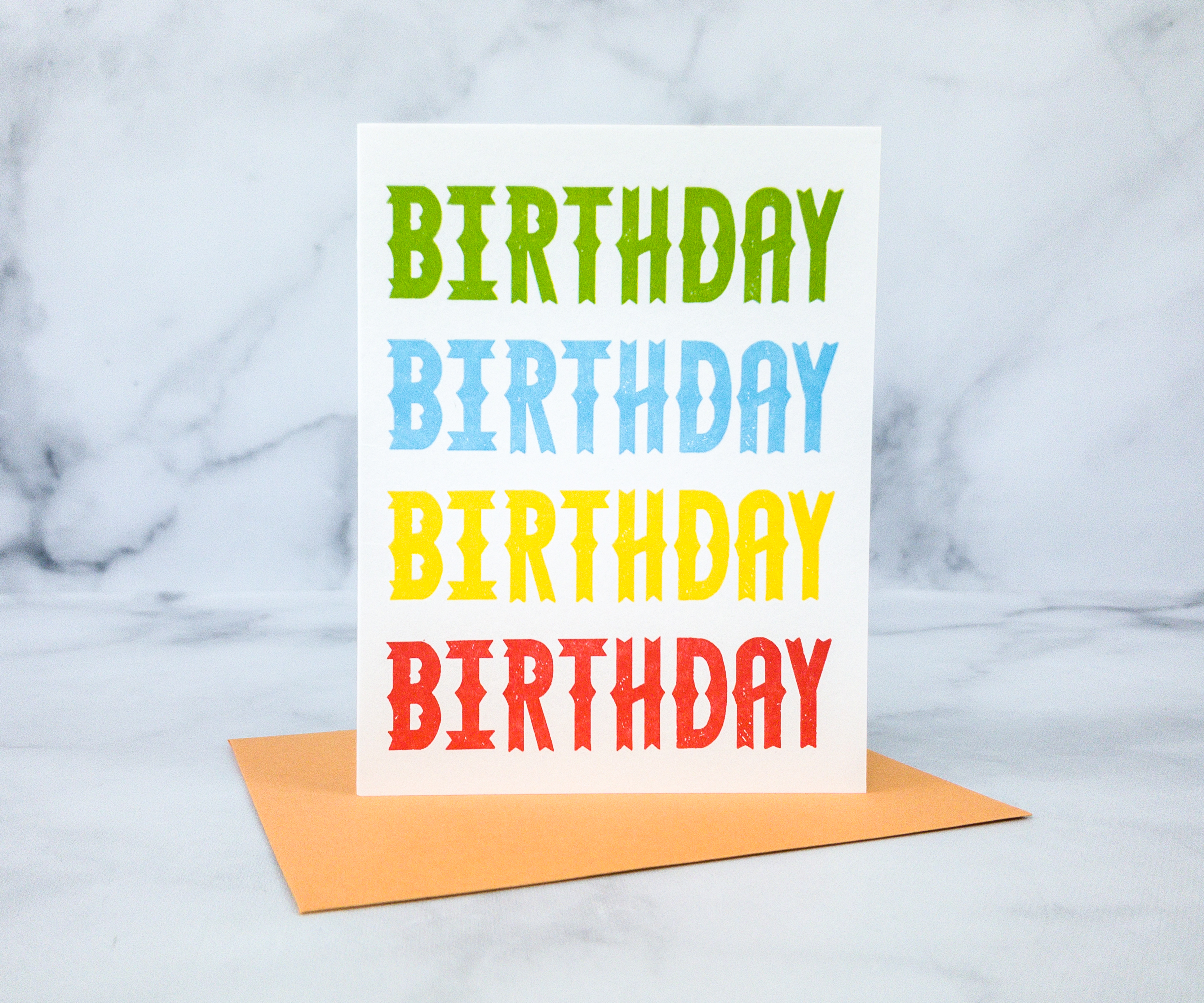 Bench Pressed Happy 4 Bdays Card ($5) This festive, birthday card is a creation of Jane and Andy Shannon from Minneapolis, MN. It would be a great way to wish someone a happy birthday through snail mail. The orange envelope matches the overall fun design as well.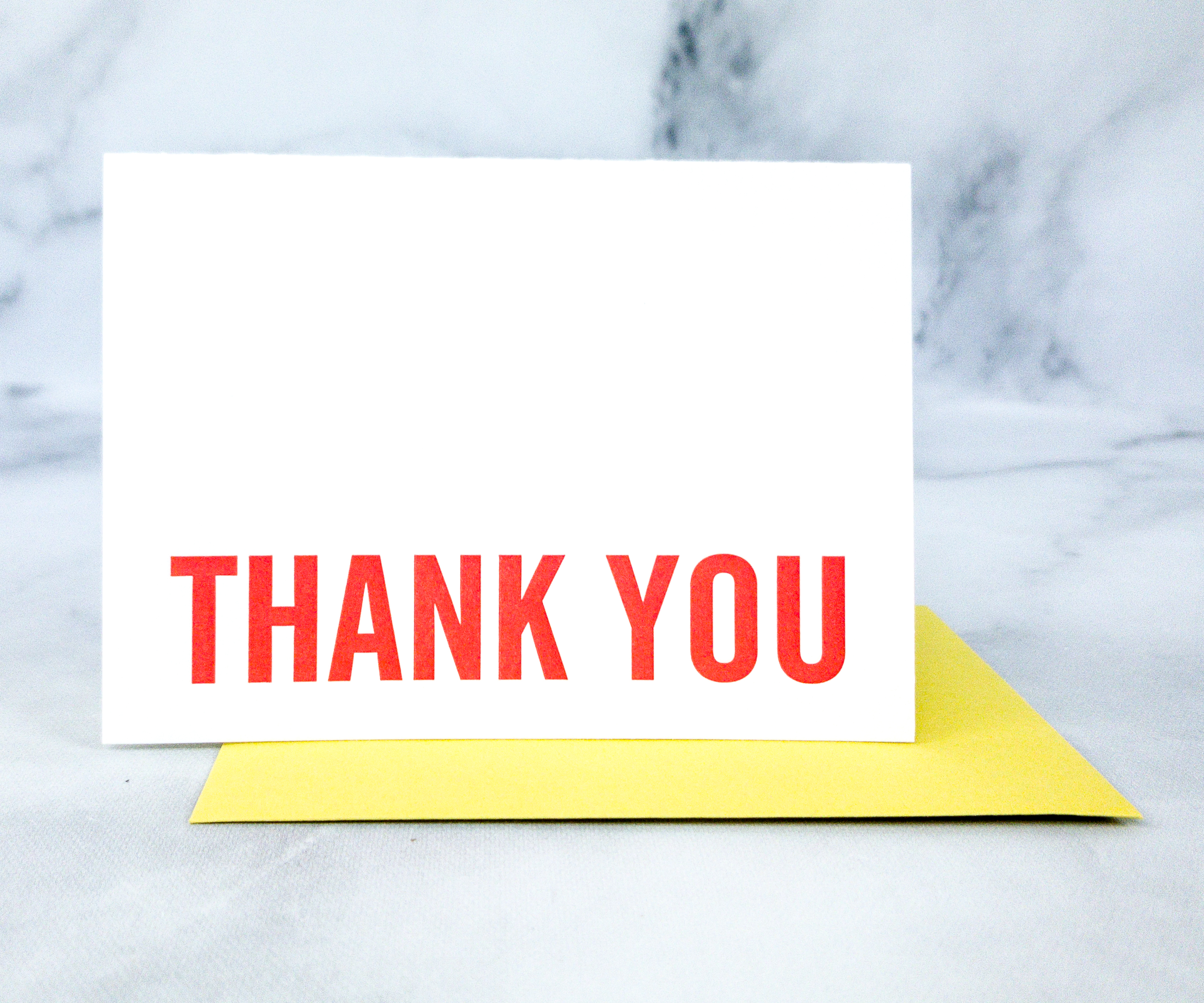 Ruby Press Thank You Card ($5) It's a simple yet heartwarming thank you card by Ruby Shadburne from Portland, OR. The word thank you is in red and in bold letters. It comes with a yellow envelope for an added joyful appeal.
The cards this month are meant to brighten up anybody's day! I love that despite the simplicity of the cards, they still look and feel special. My favorite card this month is the one with the dahlia on a vase. It would be a great card to send to a friend even when there's no special occasion and I just want to tell them they're remembered. Nicely Noted never fails to send amazing cards, plus they also include stamps so I can send the cards right away!
What do you think of this month's cards?