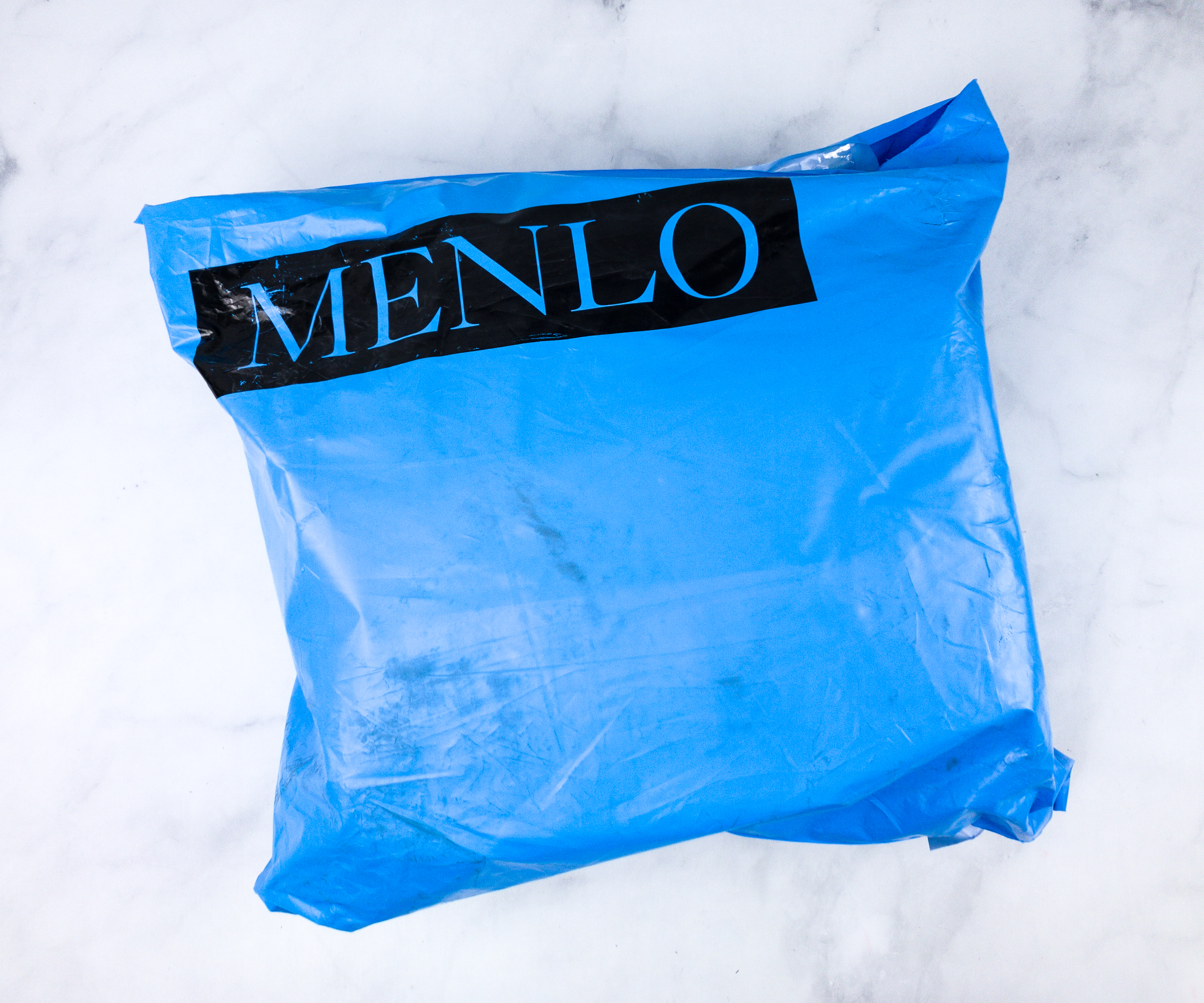 Menlo Club, formerly Five Four Club, is a men's clothing monthly subscription club – sign up, pick a style profile and your sizes, and get clothes every month. The subscription is a $60 flat monthly fee, and traditionally subscribers receive a variable number of items each month, depending on the value of the month's selections (months with several items usually include a tee-shirt or other lower value item). This subscription ships at the end of the month. Along with the curated monthly packages, members will receive up to 25% off items in the Menlo House E-Commerce store, as well as free shipping on all orders and access to exclusive member-only items.
DEAL: Get your first month for just $25 – that's almost 60% off! Use the coupon code HelloSubscription to get this offer and join here.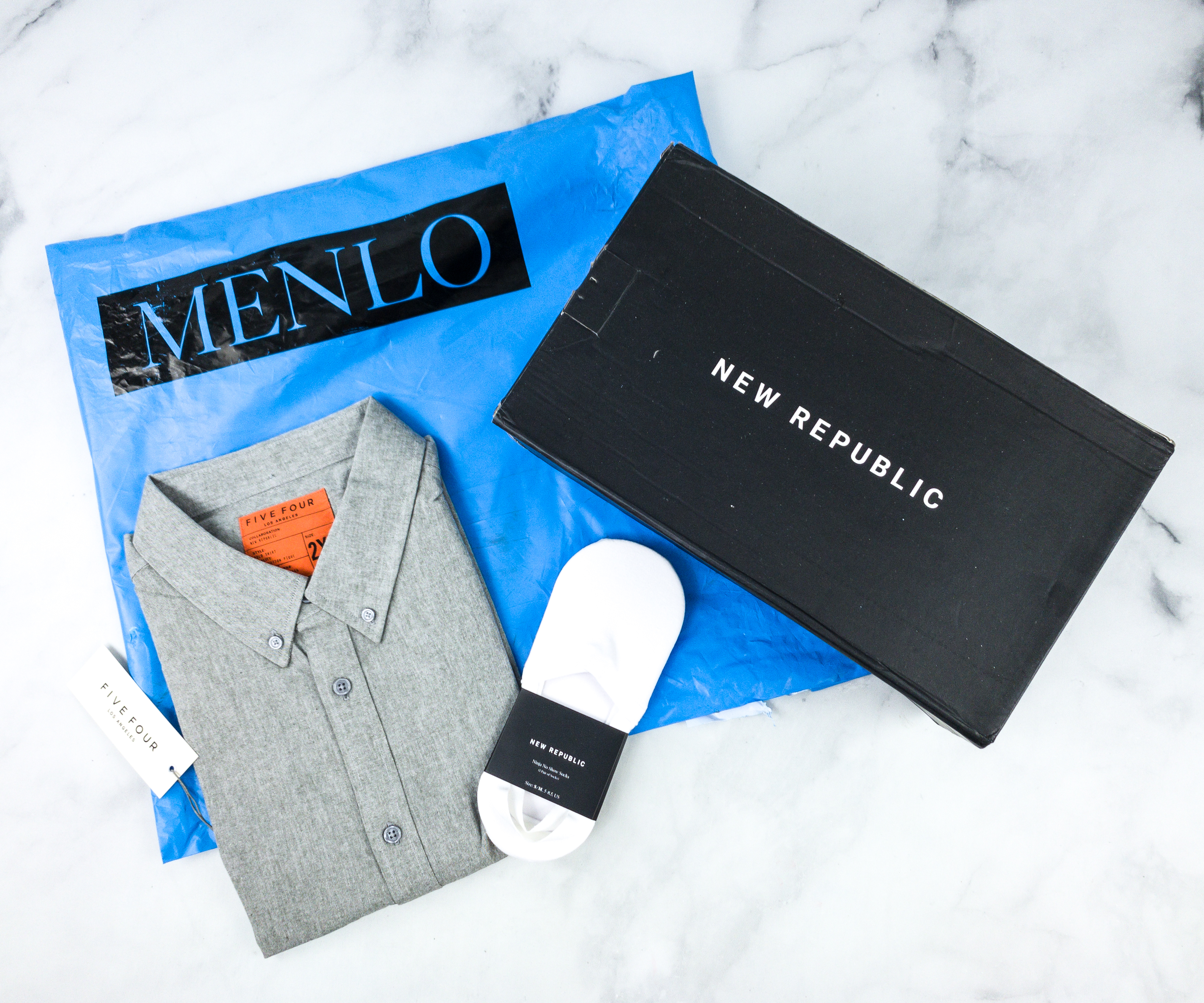 All the items are neatly packed inside with a black wrapping paper for extra security.
The Menlo Club product rotation is discussed more below.
A calendar of Menlo Club's offerings per month. This schedule provides a balanced wardrobe replenishment through the course of the year. The Menlo Club subscriptions will include Five Four clothing, shoes from the New Republic footwear line made in collaboration with Mark McNairy, and the Grand AC athletic and leisurewear line. New Republic and Grand AC items each will be featured two months of the year, with Five Four selections appearing in the remaining eight months.
We also received this paper that lists the items inside the package.
Everything I received this month!
Bowery TPE Sneakers. The sneakers came in its original shoe box with the name of the brand printed on top.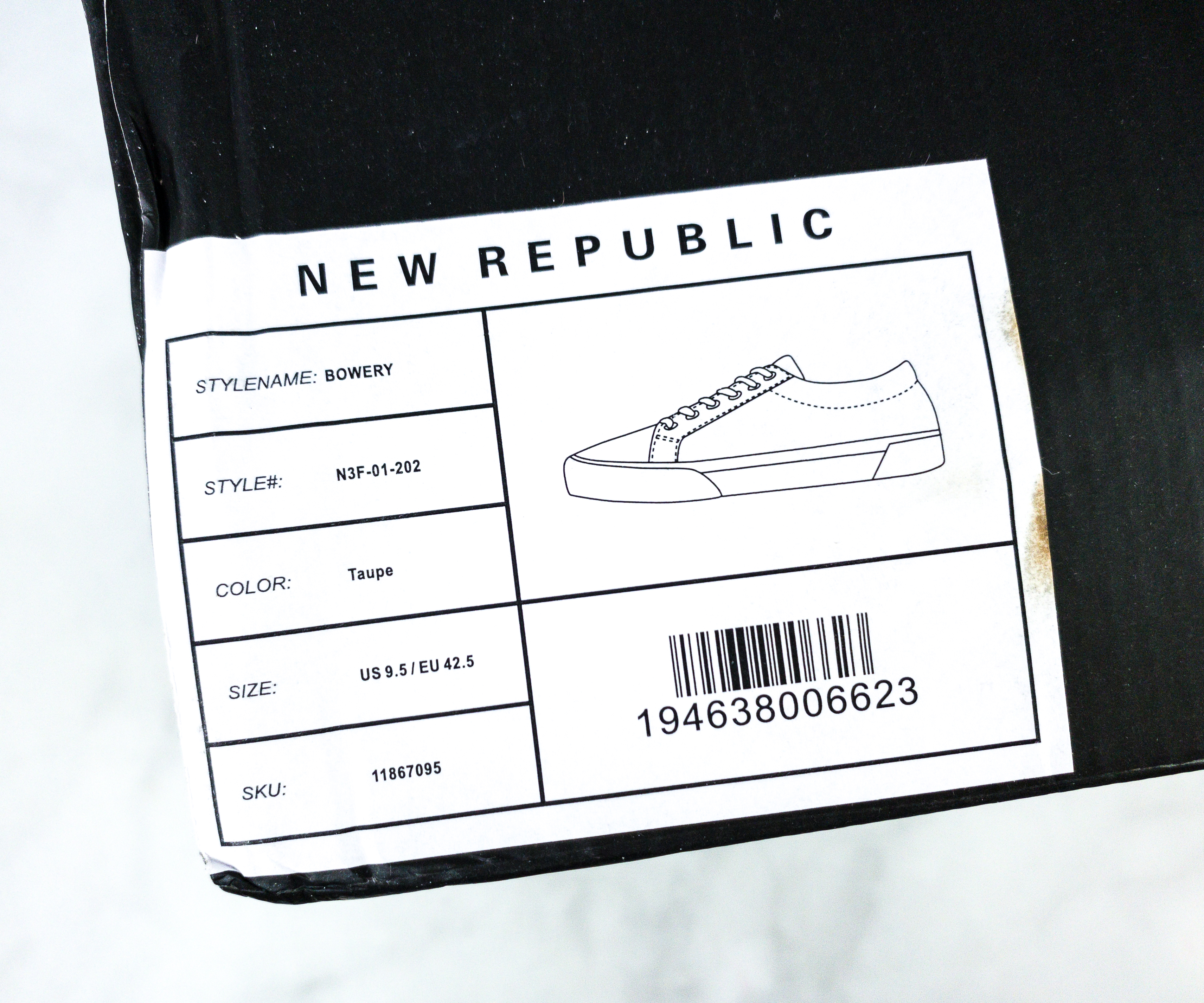 Featured on this side of the box are the details of the shoes including its style name, style, color, and size.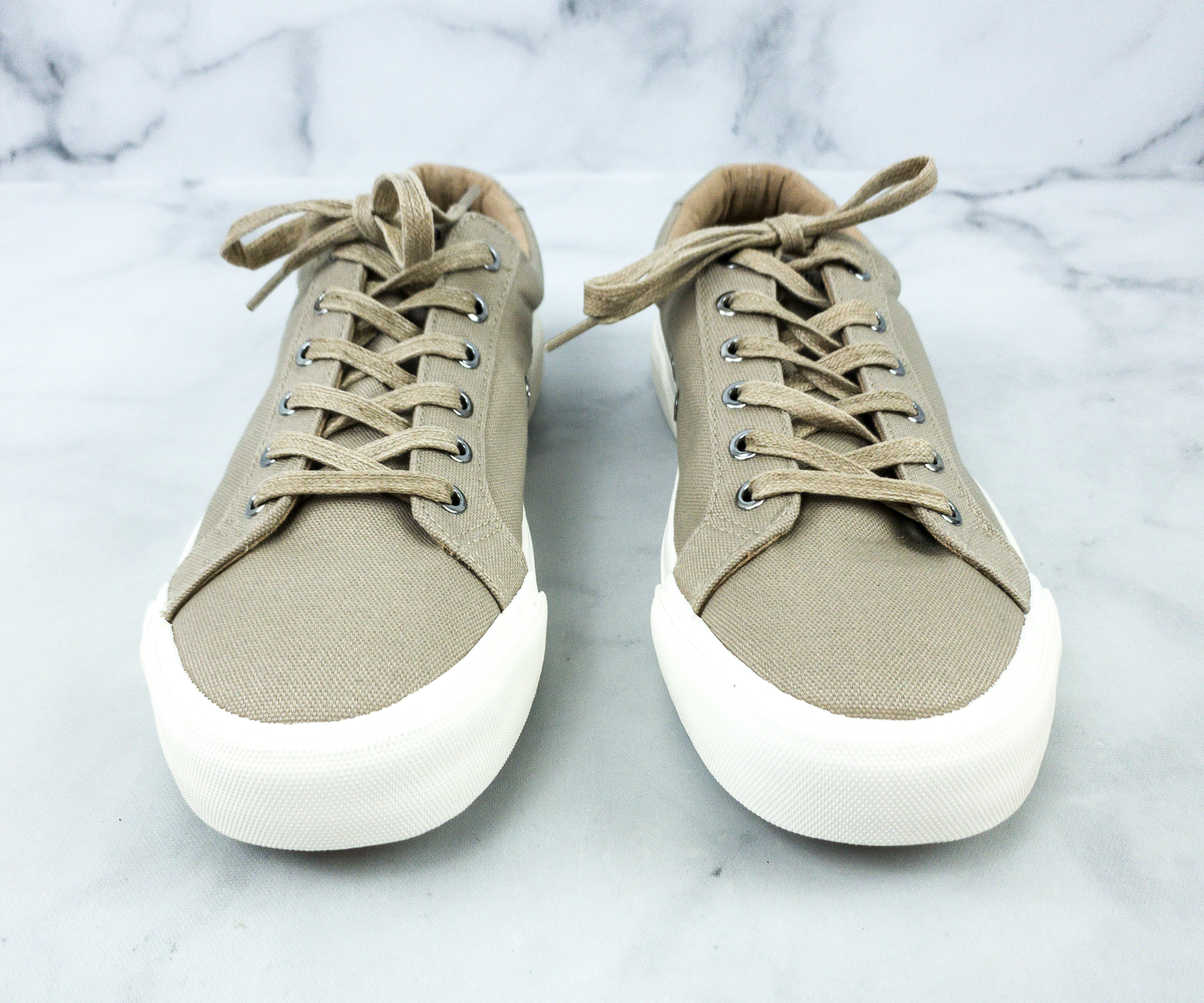 I love simple and comfortable sneakers and these low cut sneakers fit the bill.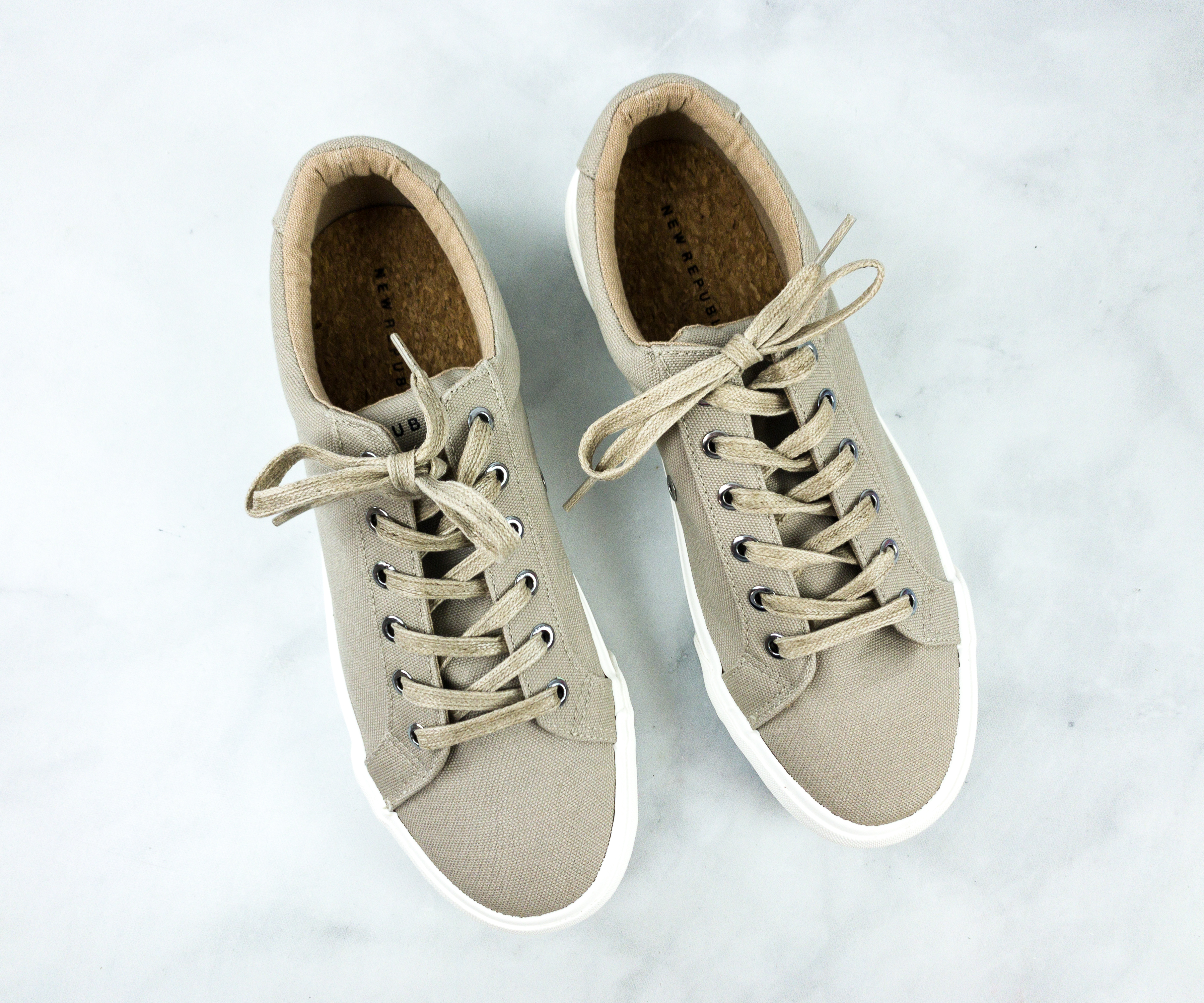 These sneakers feature a taupe-colored canvass top with reinforced white bottom.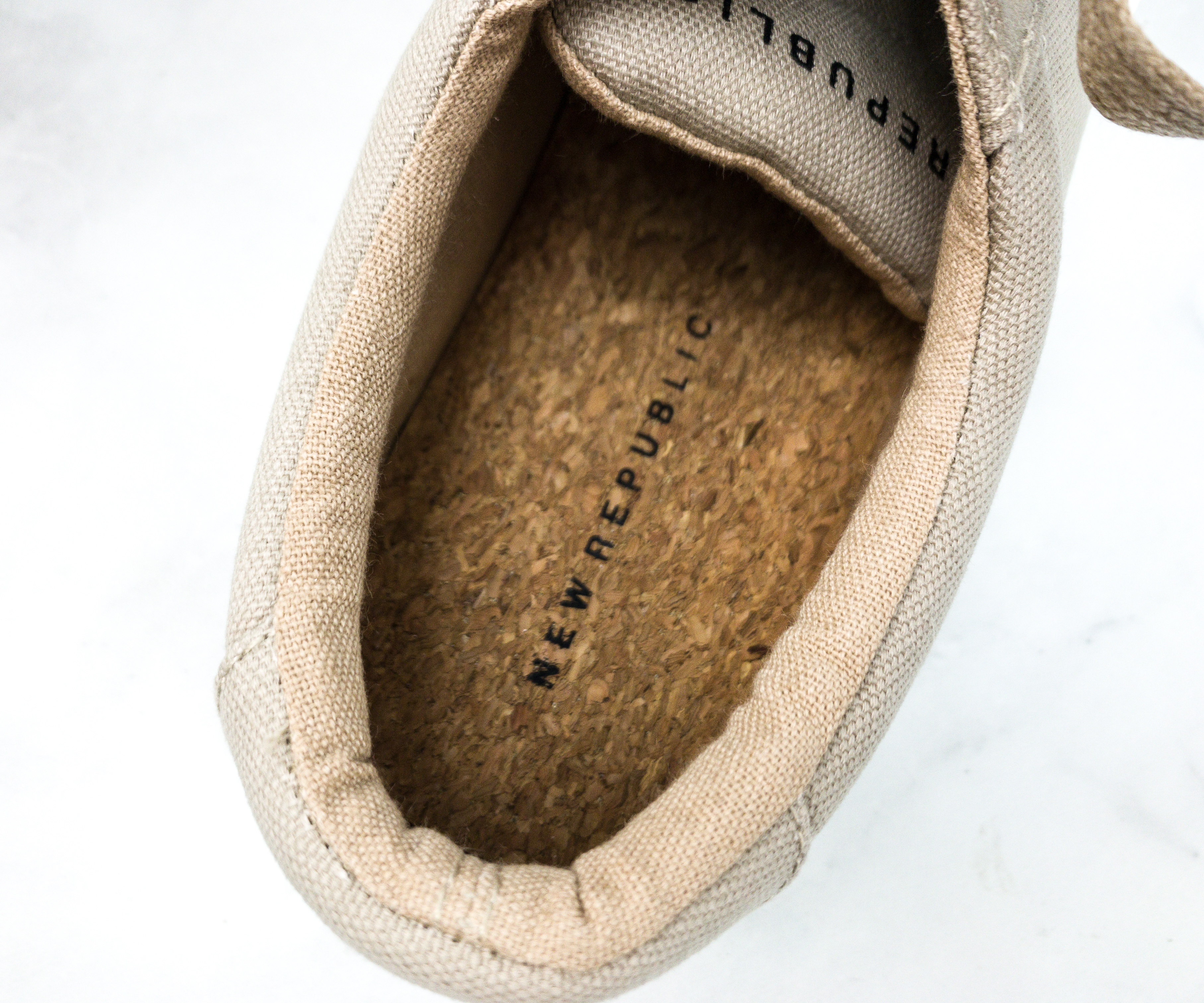 There's a cork design on the top cover insole, embedded with EVA footbed technology that provides an excellent shock-absorbing element that you can regularly see in top-notch athletic shoes.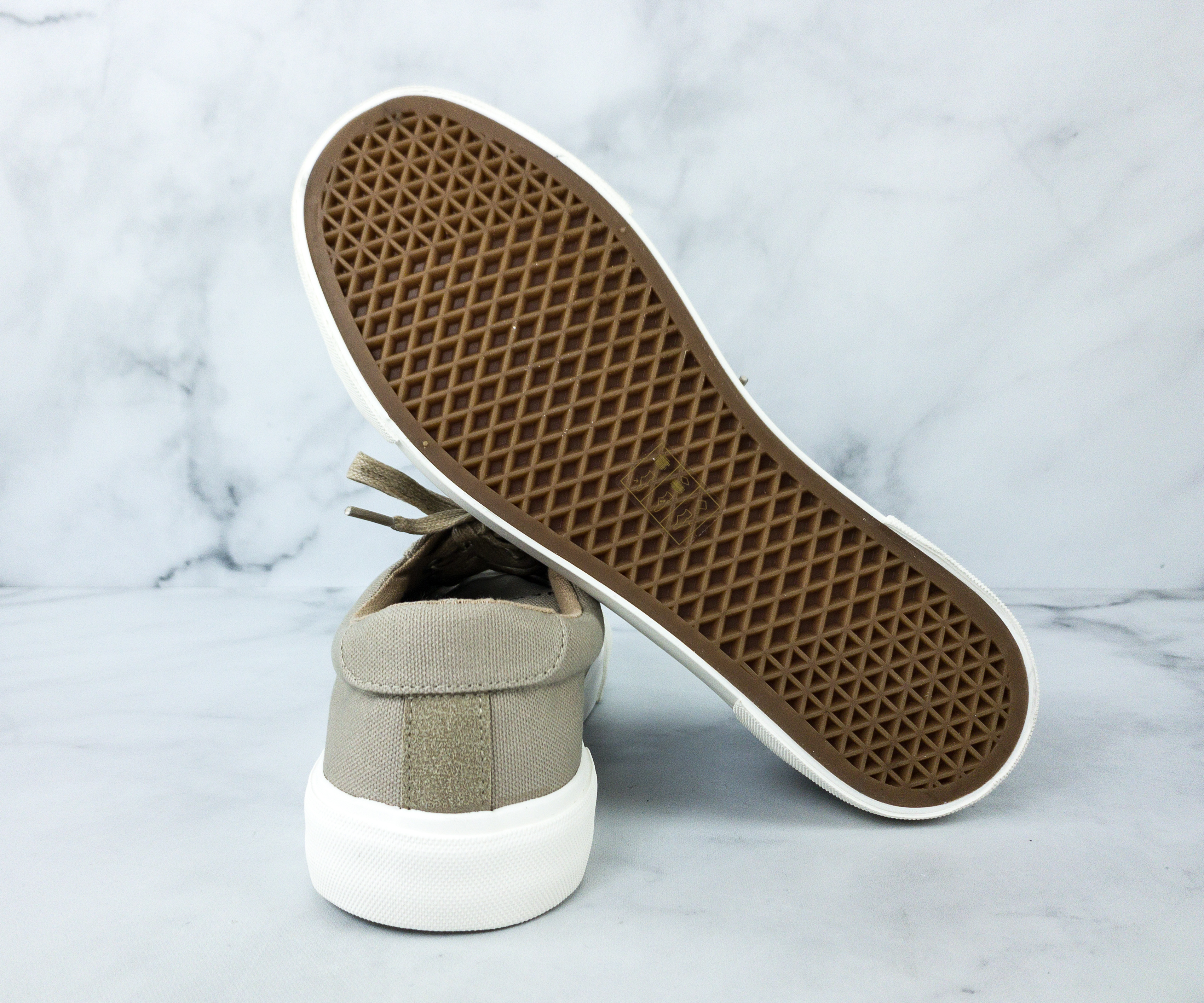 The outsole also features a pattern that provides a great grip on the floor.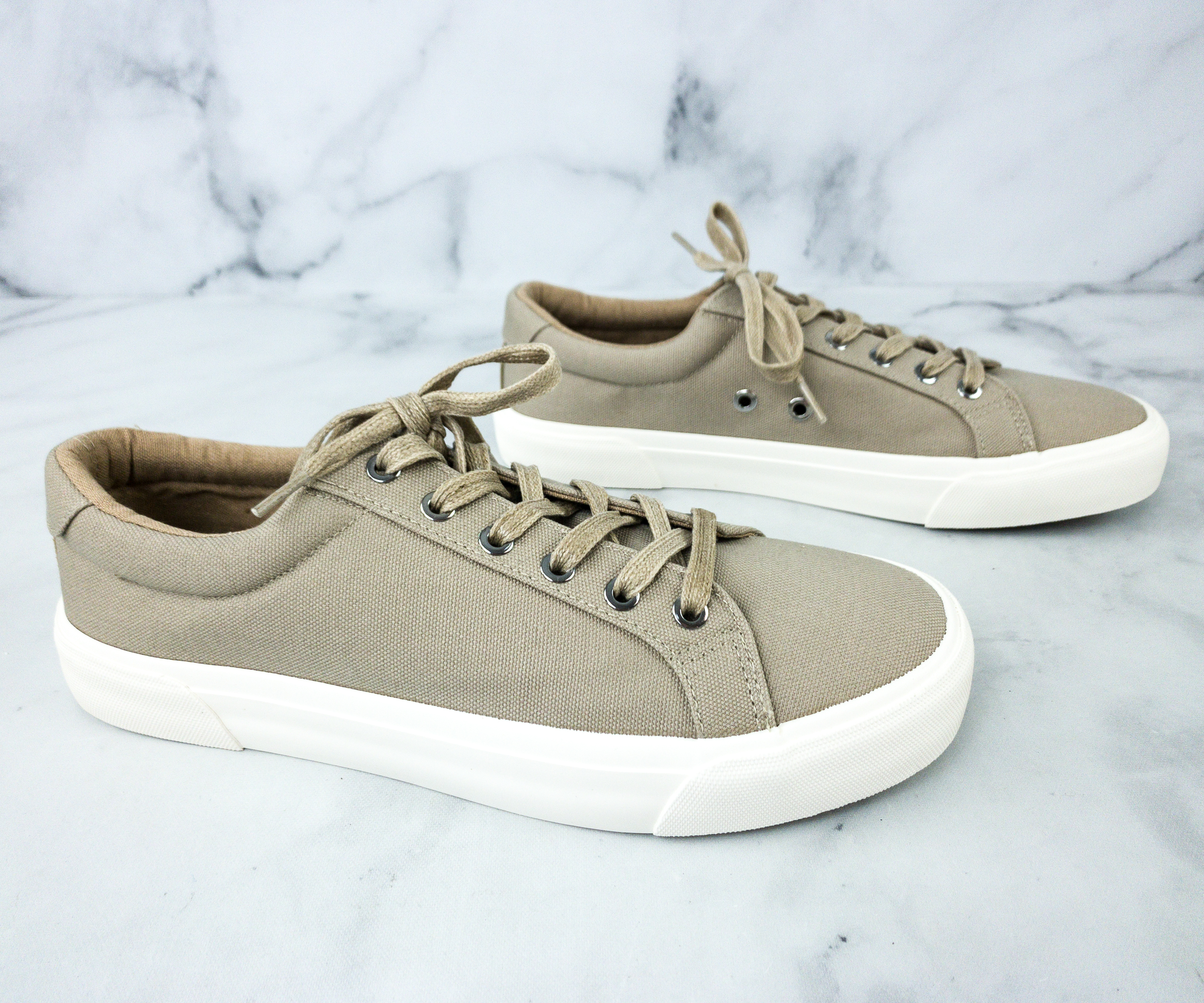 It's totally versatile, the perfect go-to shoes for any casual occasion!
Ninja No Show Socks. To pair with the low-cut sneakers, here are white no-show socks from the same brand!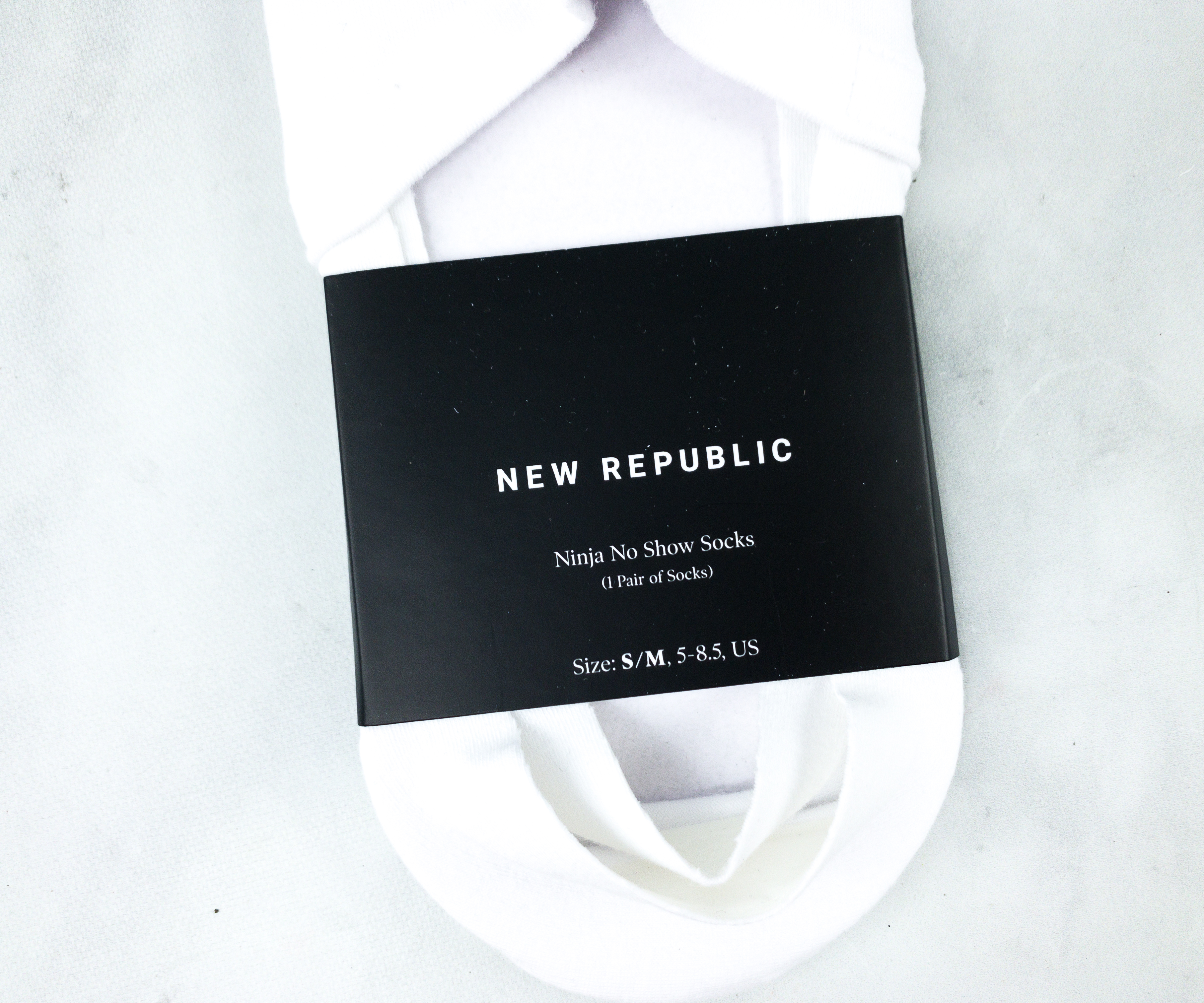 These are small to medium-sized socks that fit perfectly for US shoe sizes 5 – 8.5.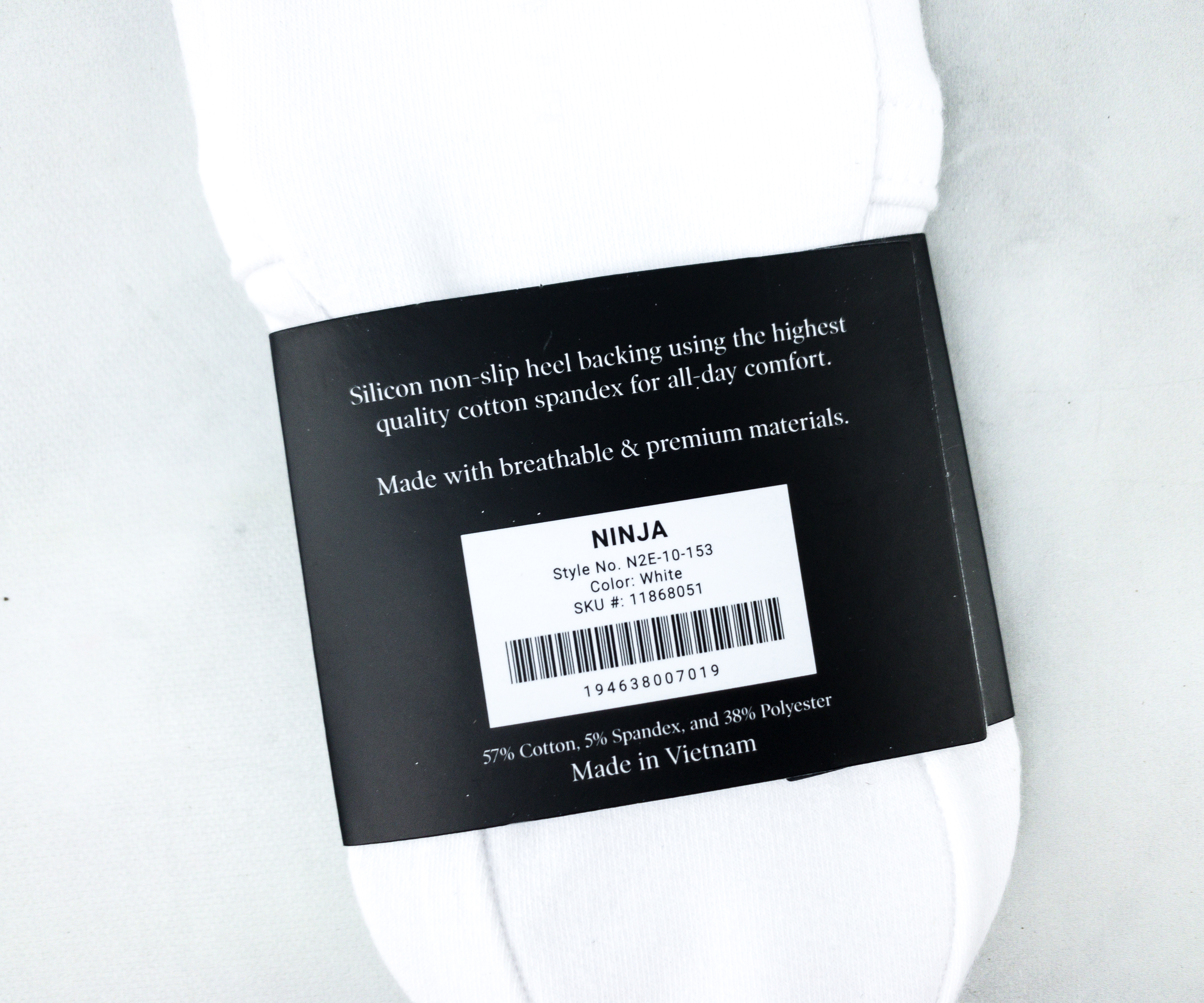 They are a high-quality pair of socks made with premium-quality, breathable materials such as cotton, spandex, and polyester.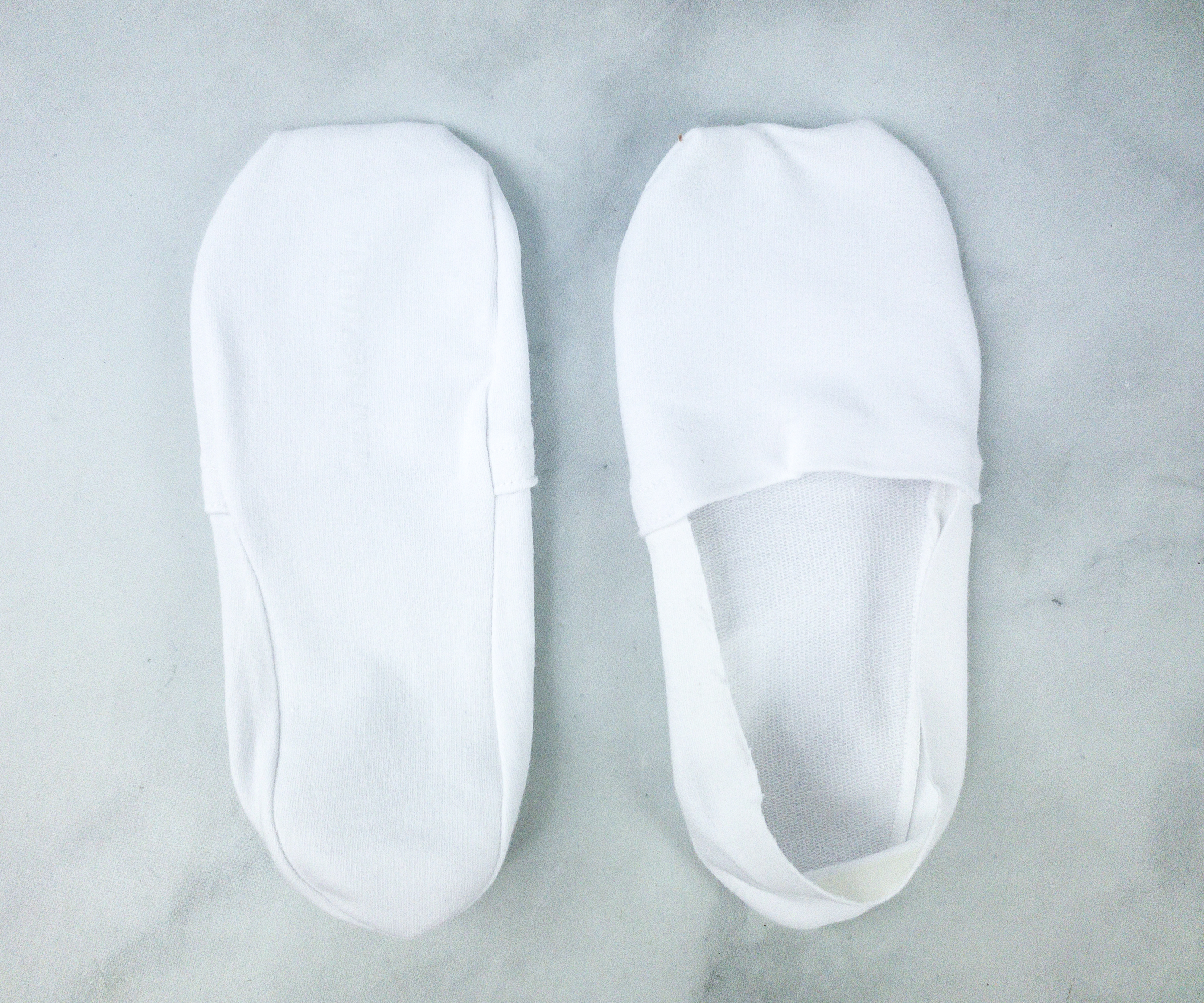 They are soft, thin, and very lightweight, definitely comfortable to wear with my new sneakers!
Krispin Short Sleeve. To top off this month's curation, here's a simple yet cool-looking gray shirt. It's short-sleeved and easy to button down.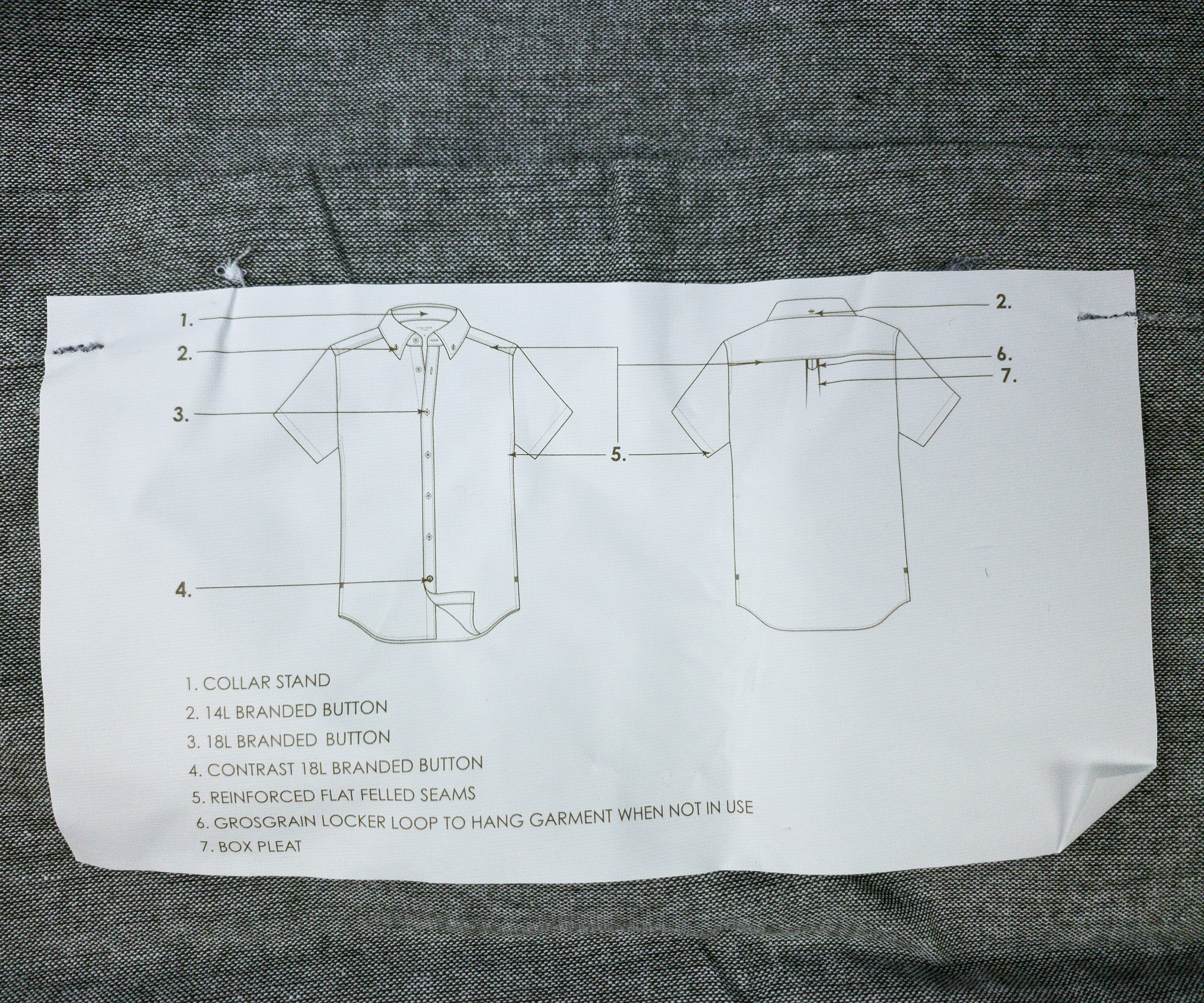 This shirt comes with a sheet that features a detailed breakdown of the shirt's parts.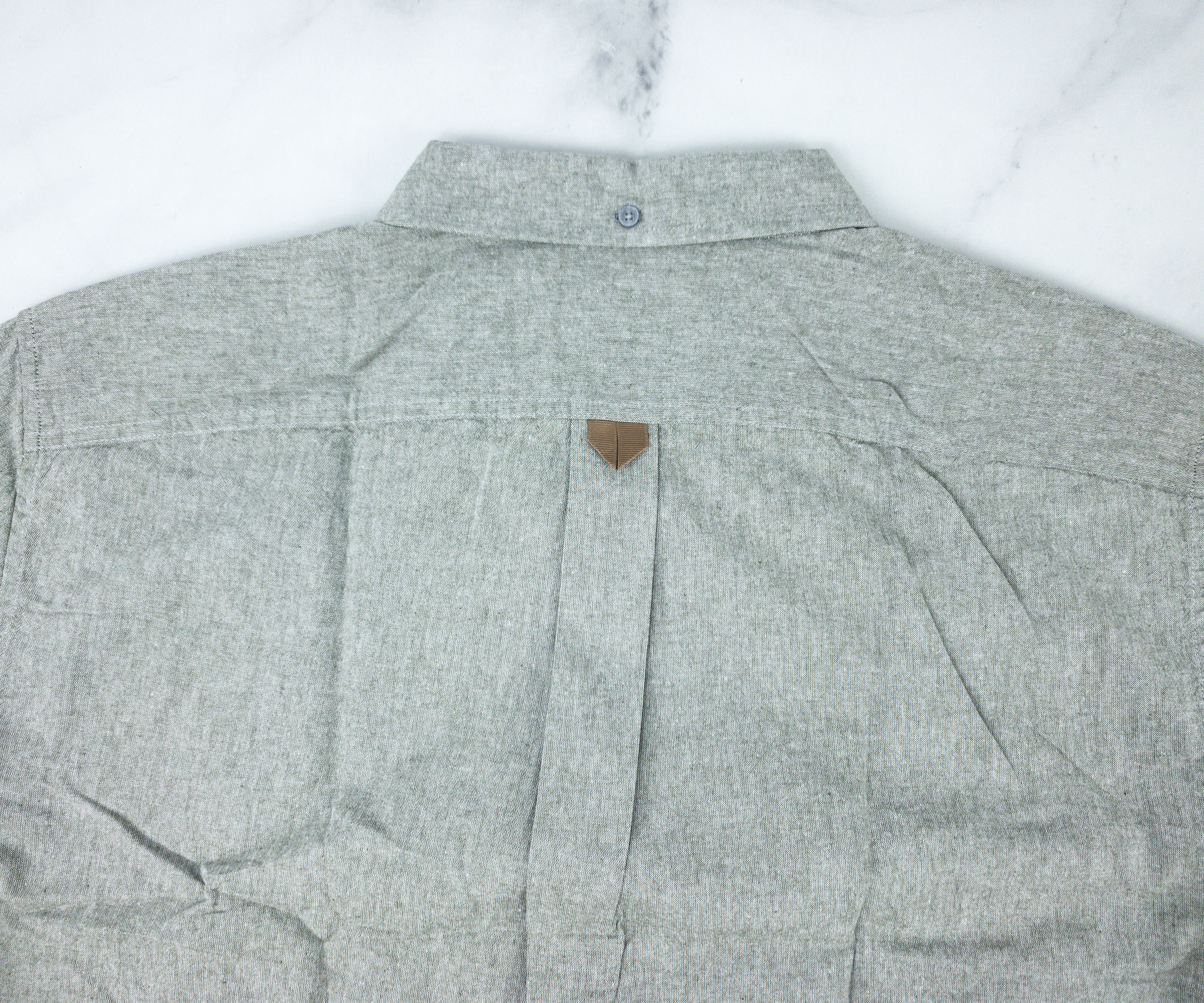 Featured at the back is a buttoned-collar to make sure that the collar stays in place. Below it is a small loop so you can easily hang it whenever this shirt is not in use.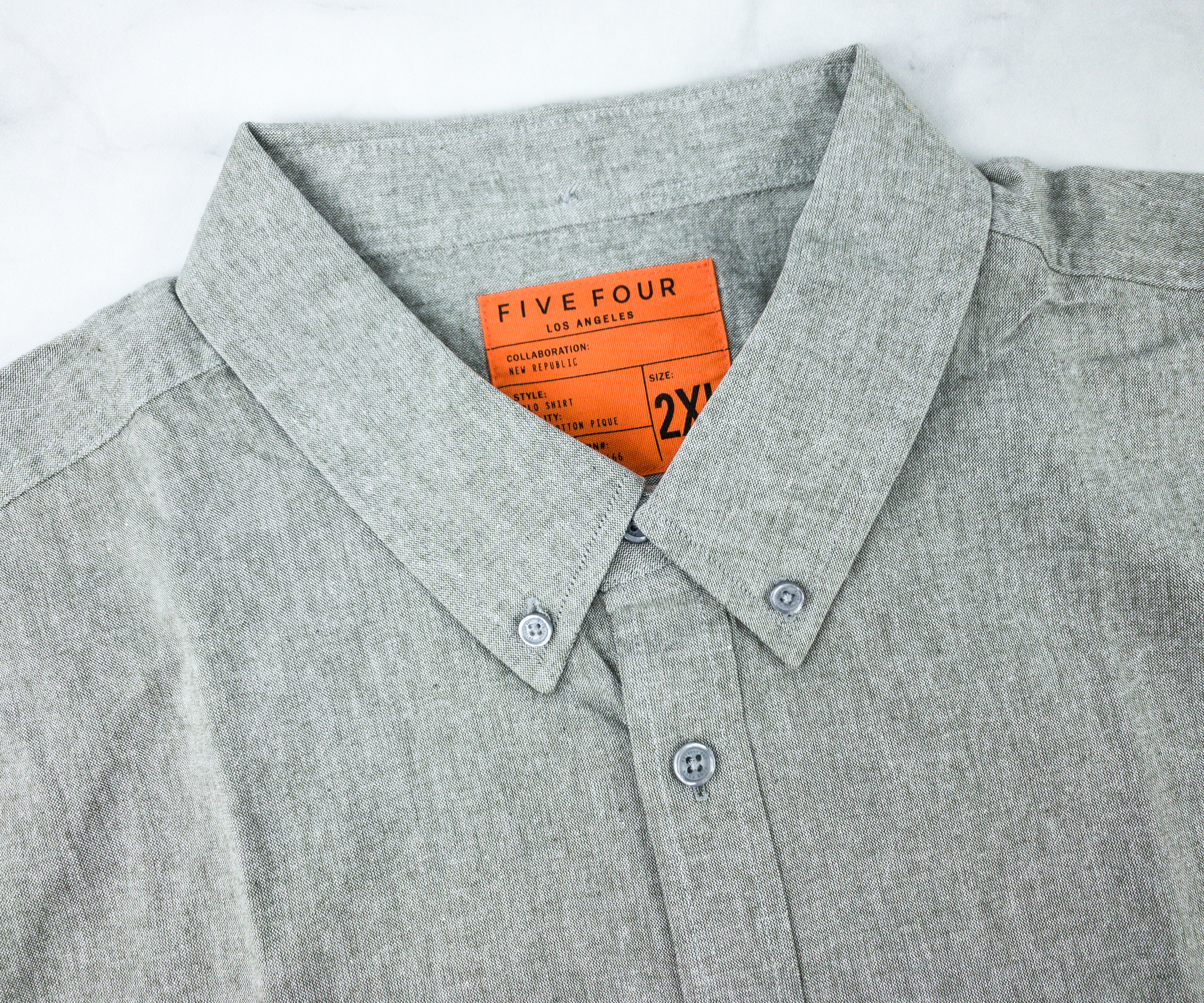 Aside from the button at the back, it also features a pair of buttons on both ends of the collars, reassuring that the collars are always in place.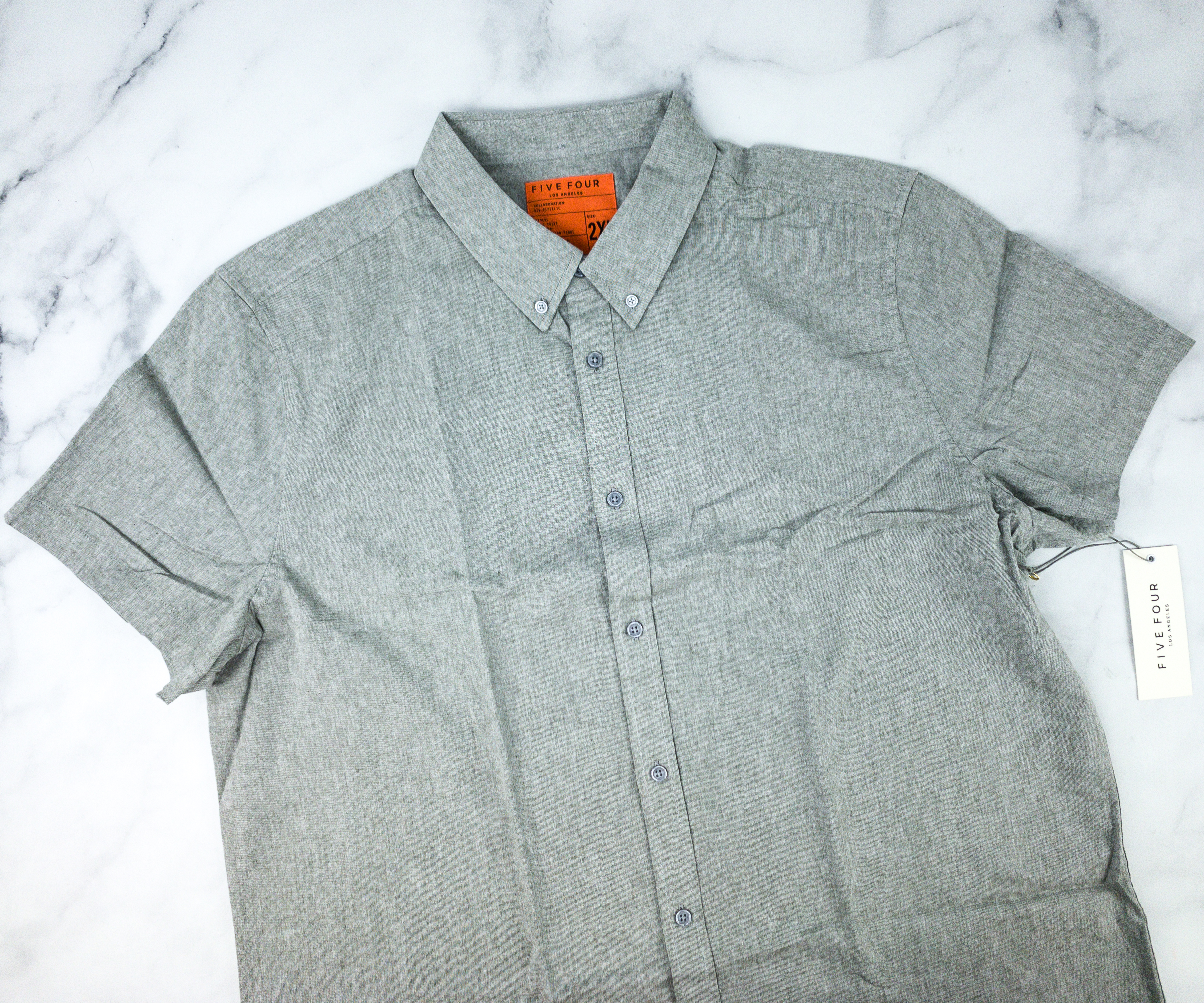 Since this short-sleeved polo shirt is made with cotton piqued materials, it's soft and breathable. It's also great to wear in summer.
The seams are done nicely so the cut looks clean along the edges especially the hem. The brand name is also printed on the button placket but you can barely see it.
Menlo Club sends stylish pieces every month! The lightweight and comfortable button-down top I received this month is perfect for summer. It's easy to pair whether with pants or shorts. I also love my new sneakers in taupe! It's a classic pair and a must-have in any man's wardrobe. They even added a pair of soft, no-show socks to keep my feet comfortable when I wear my new pair. Overall, I'm really just happy to receive pieces that fit my style and even the current season! If you'd also love to get fresh clothing pieces every month, including tops, bottom, and footwear, this subscription is worth looking into!
What do you think of this men's clothing subscription?