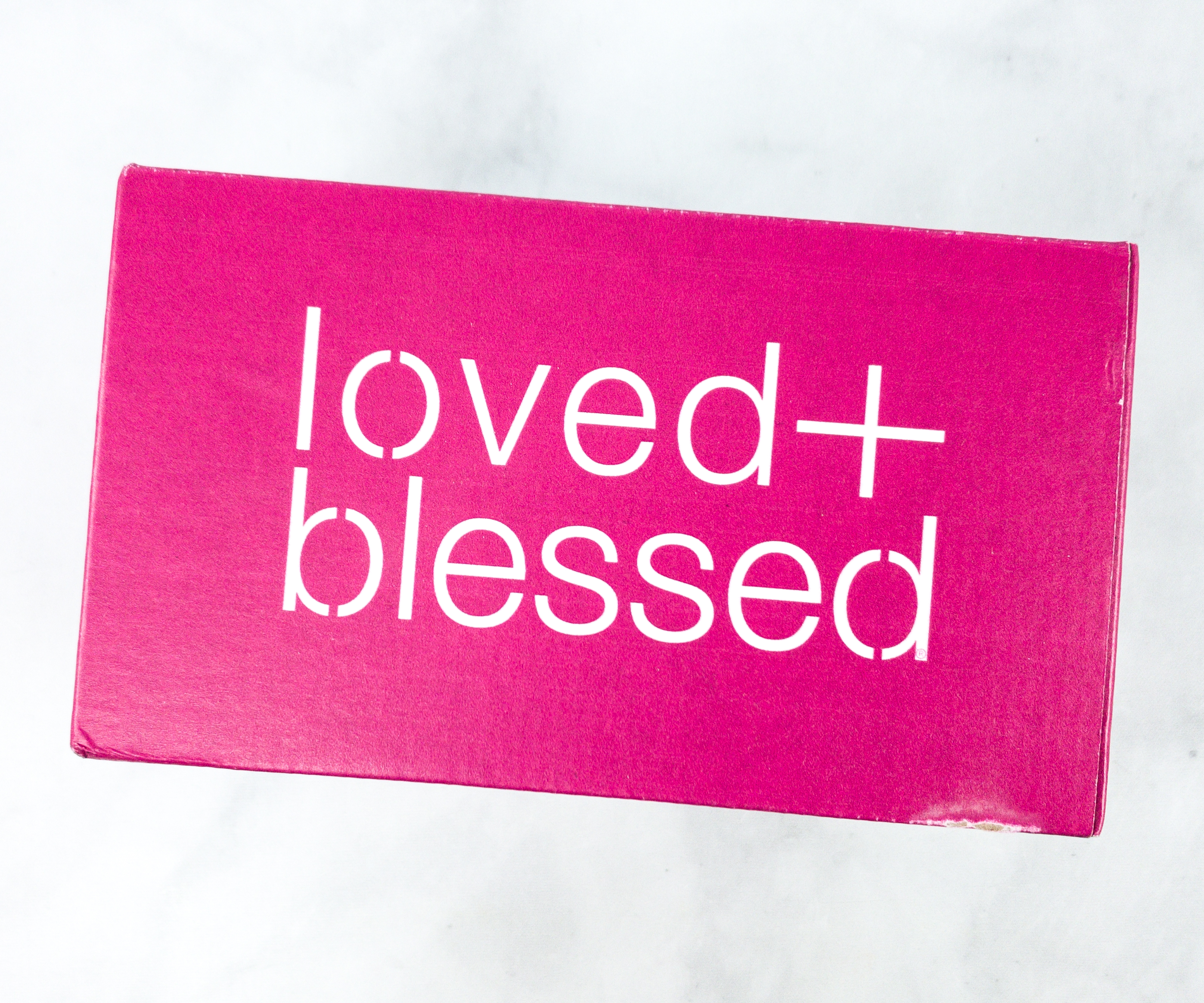 Loved + Blessed has undergone some changes! They're now a monthly membership and subscription care package for women who want to live life encouraged. Aside from the box of encouragement, subscribers will also receive access to a blog article, a 4-week life appreciation workbook, 4 video lessons, an online fellowship in their private community, and access to their library of past videos and workbooks. A month-to-month subscription costs $25 and you can also opt to get a 3-month prepaid subscription for $60, which means you'll save $15!
DEAL: Get $5 off your first box! Use coupon code HELLO5. Cannot be combined with other offers.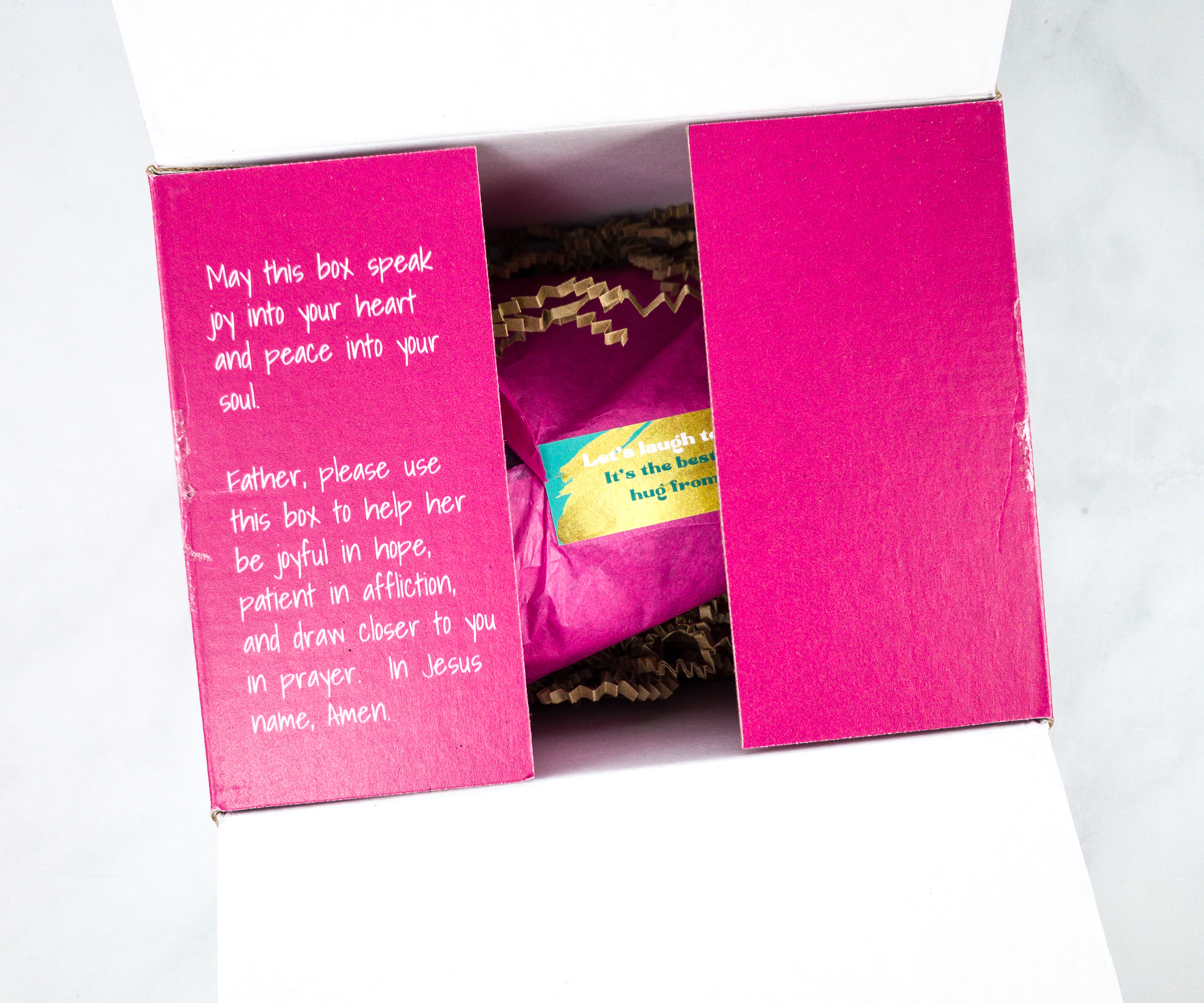 There's a message on one of the flaps of the box.
May this box speak joy into your heart and peace into your soul.

Father, please use this box to help her be joyful in hope, patient in affliction, and draw closer to you in prayer. In Jesus name. Amen.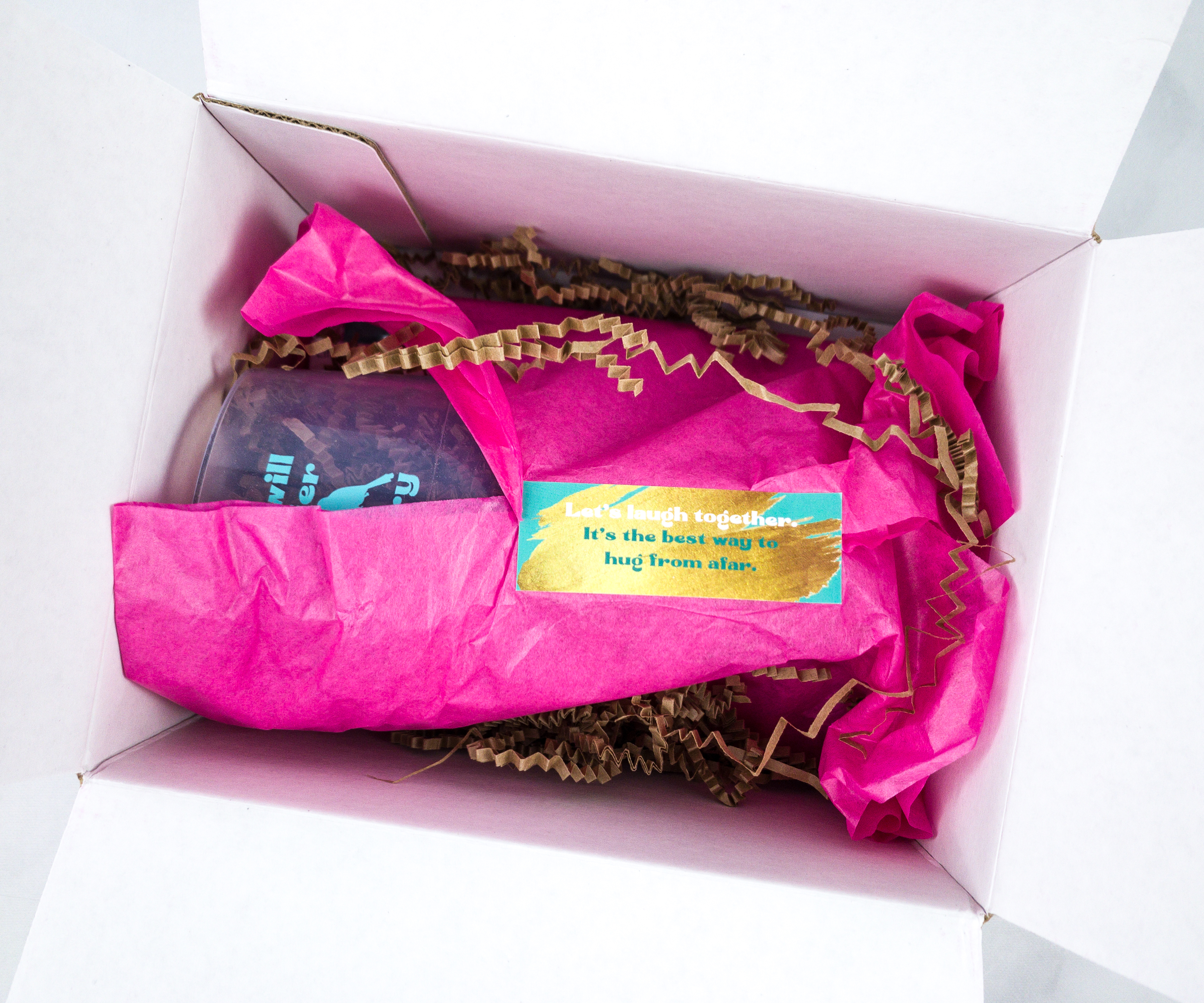 The items were packed with bright pink wrapping paper and brown squiggles.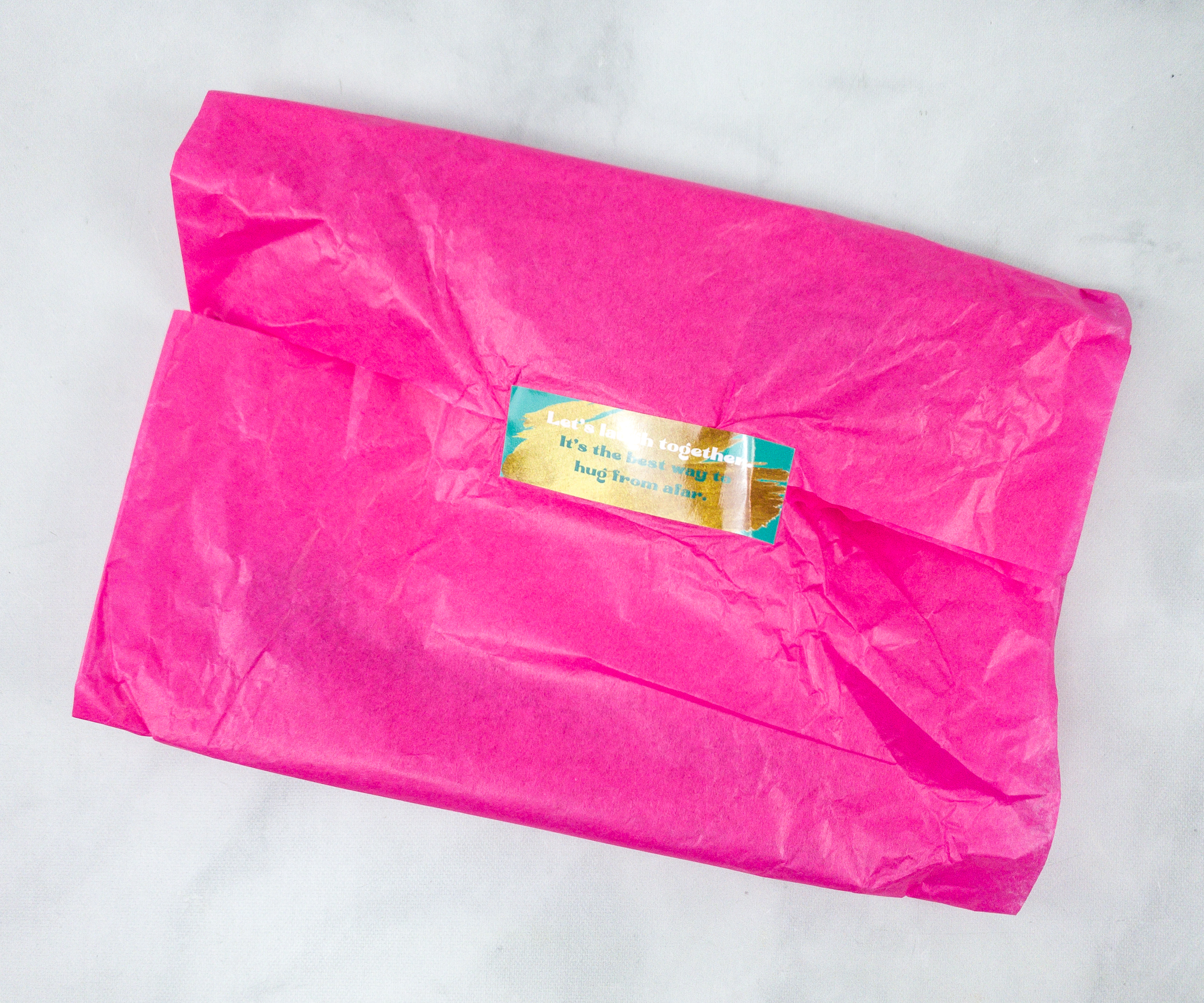 There's a sticker that seals the wrapping paper. It says "Let's laugh together. It's the best way to hug from afar." INDEED!
This month's theme is LAUGH.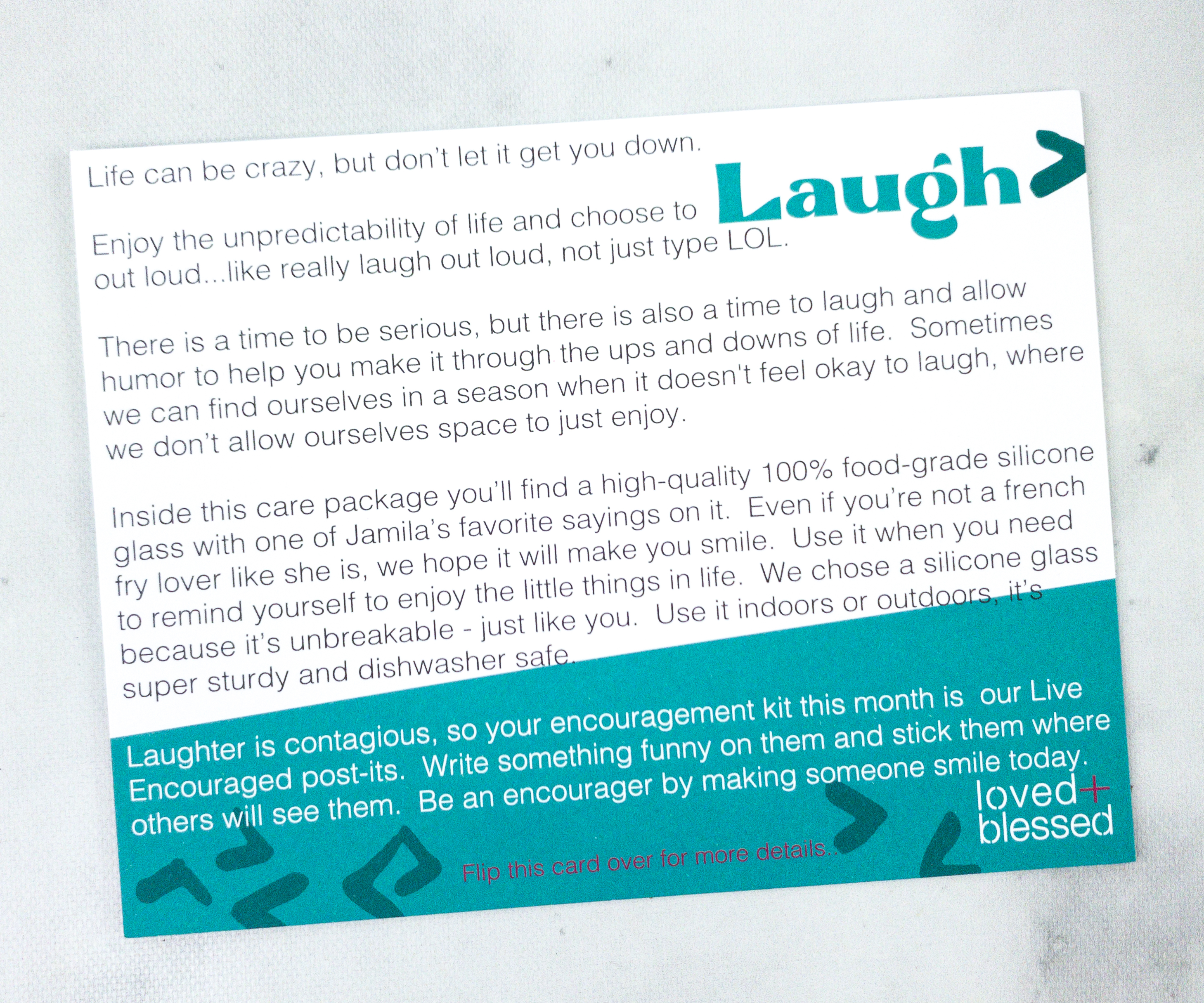 The card features a lot of nice things about this month's box and theme.
Listed at the back of the card are some reminders about the items inside the box. This box also supports several ministries and non-profit organizations.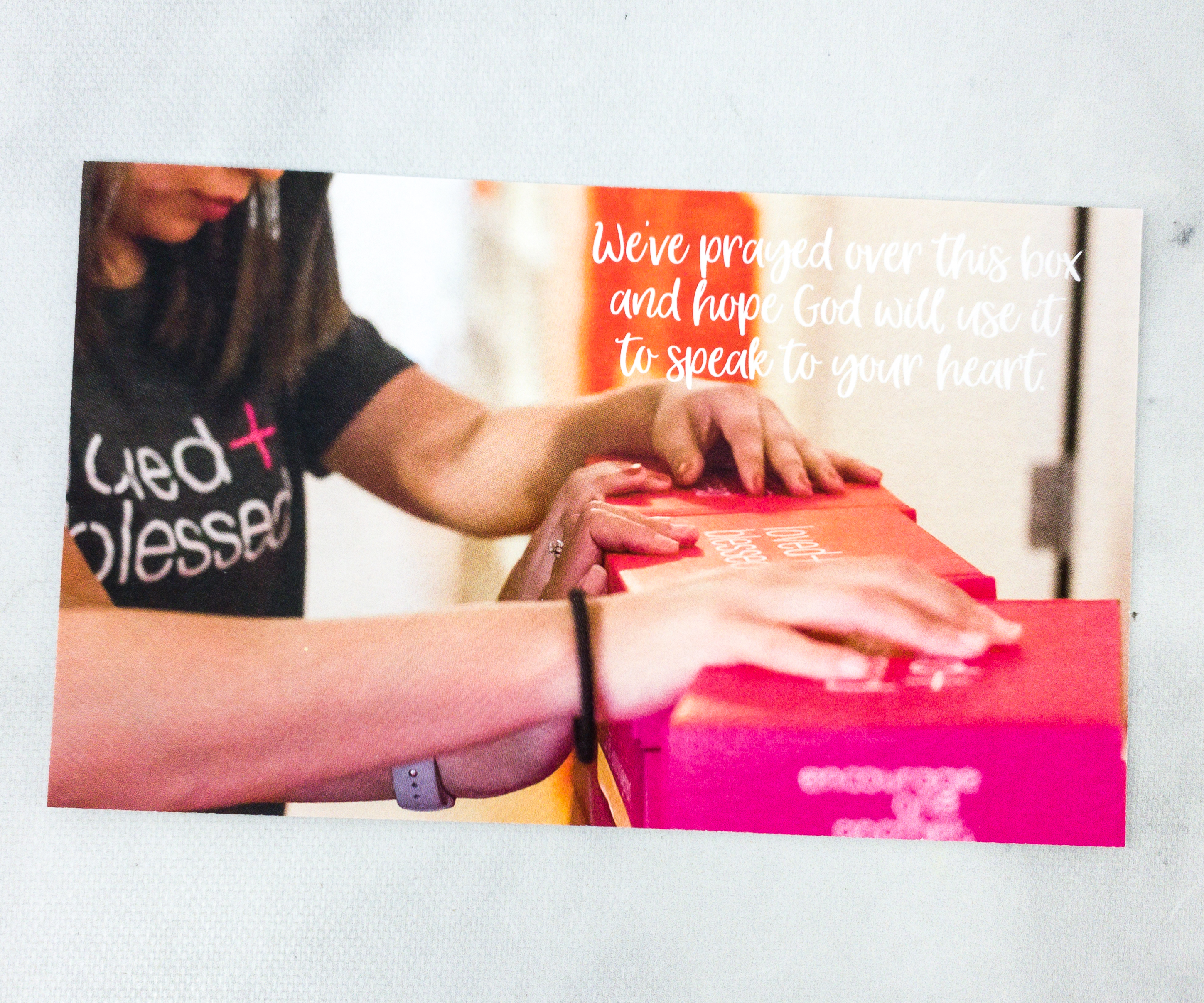 Here's another info card! It features a heartwarming message:
We've prayed over this box and hope God will use it to speak to your heart.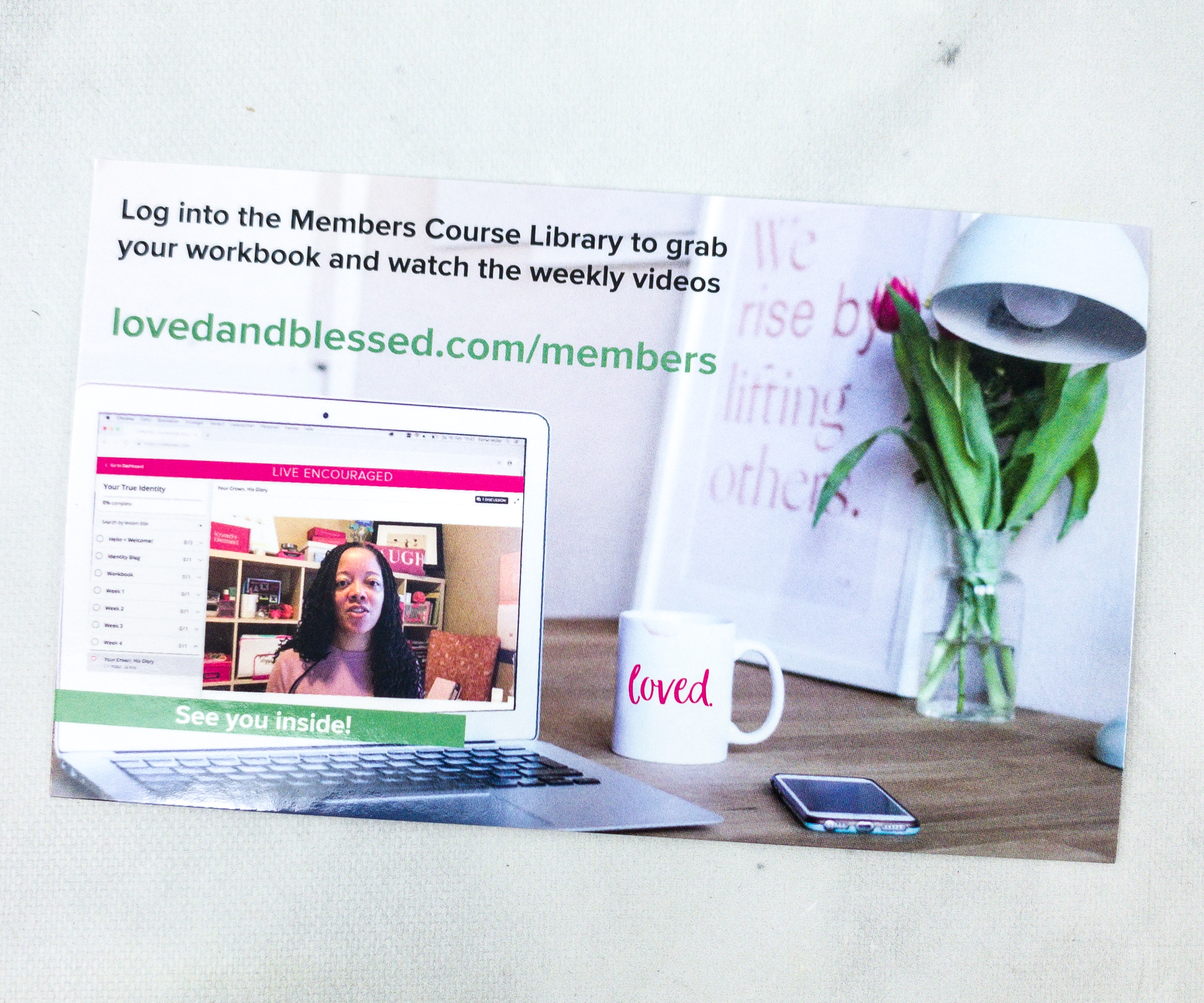 On the other side of the card, there's a reminder to log into the Members Course Library!
There's also an Ad for Uplift 2020 which will take place in September.
Everything in the August 2020 box!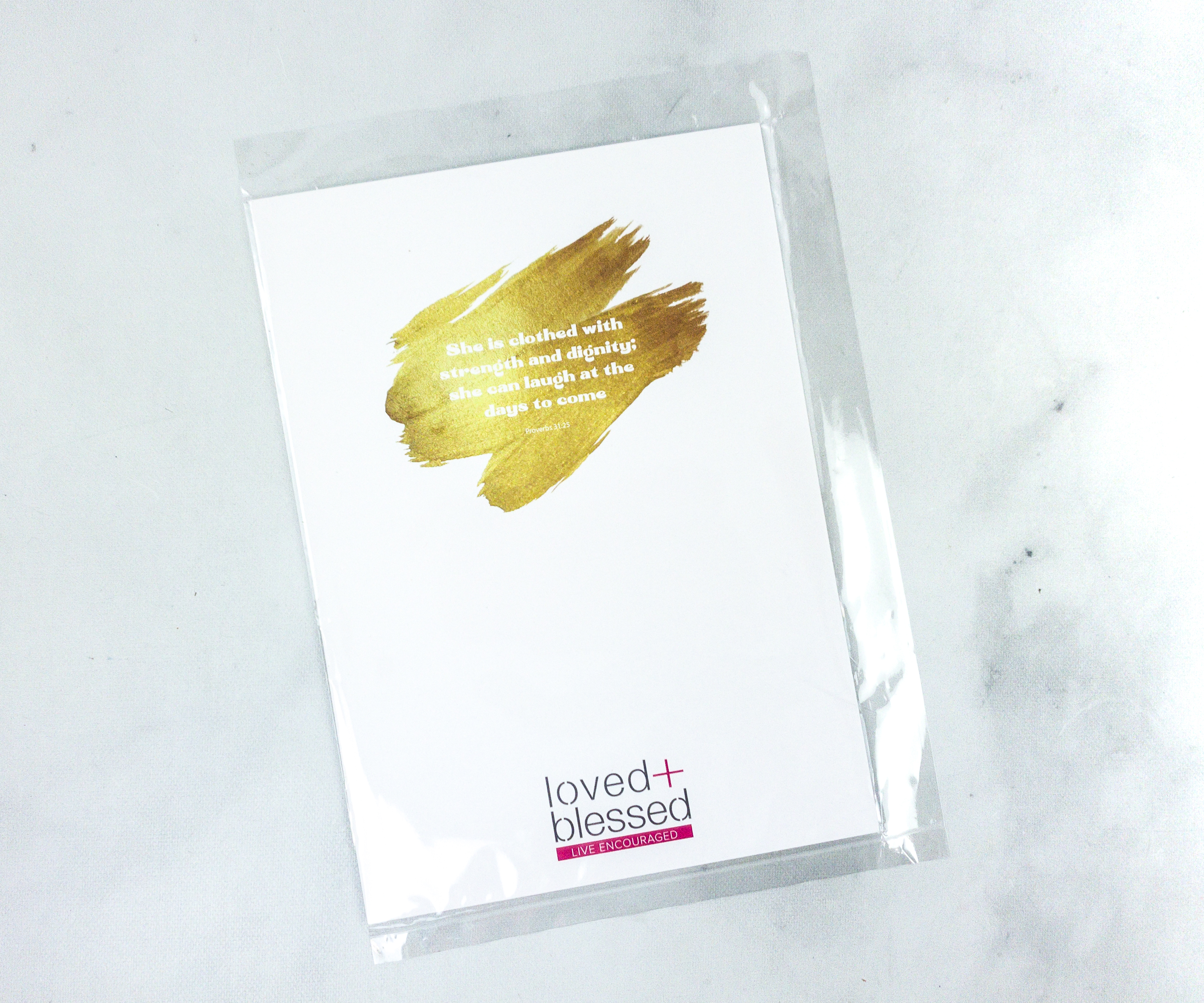 The Reminder Set is sealed in plastic.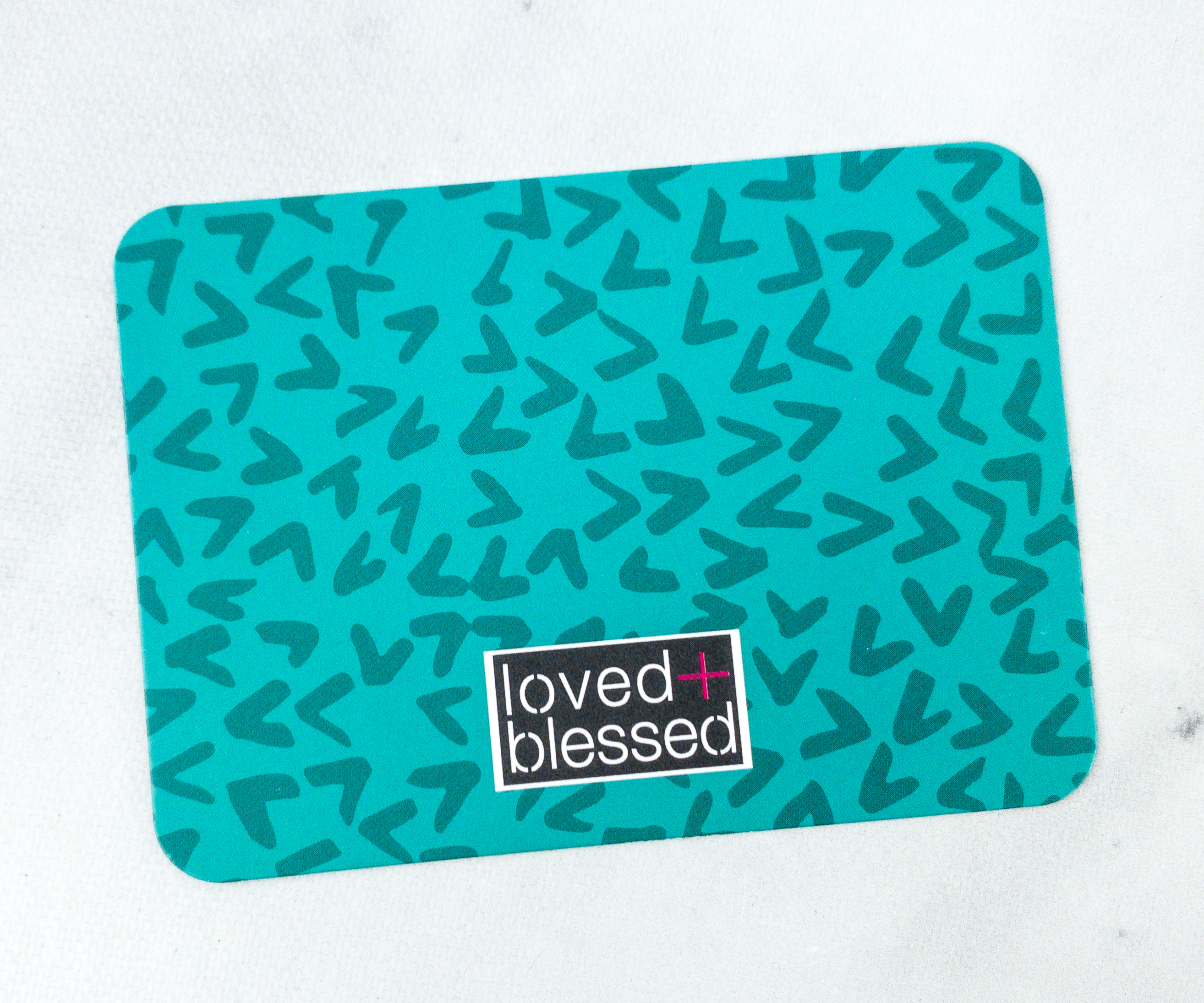 Scripture Card. Every box contains a scripture card. This month's design is simple, and it looks like there are several heart shapes that are not uniform.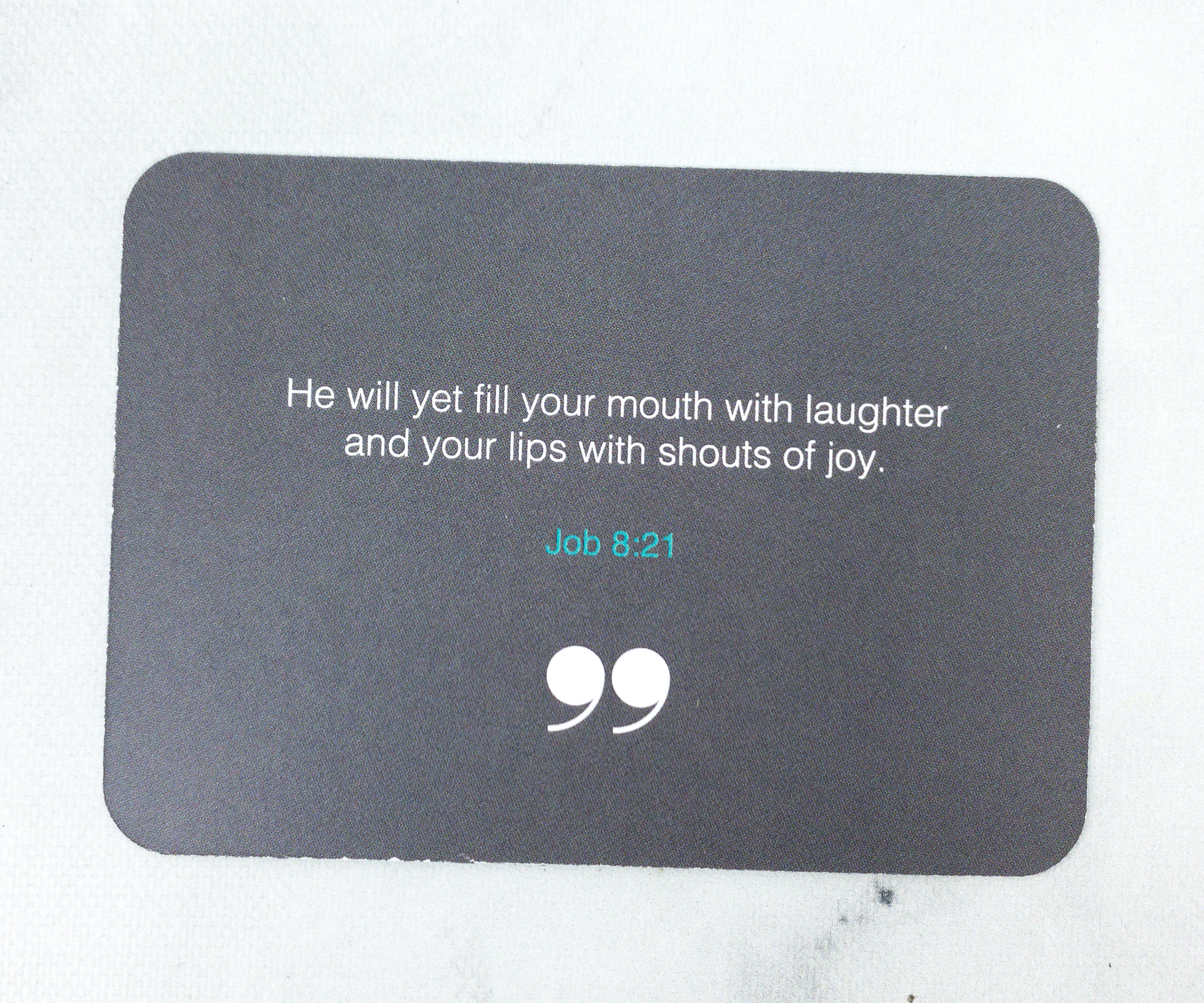 The scripture on the flip side is from Job 8:21.
He will yet fill your mouth with laughter and your lips with shouts of joy.
Repositionable Sticker. The sticker this month features a thought bubble that has something written on it:
Worship is my cardio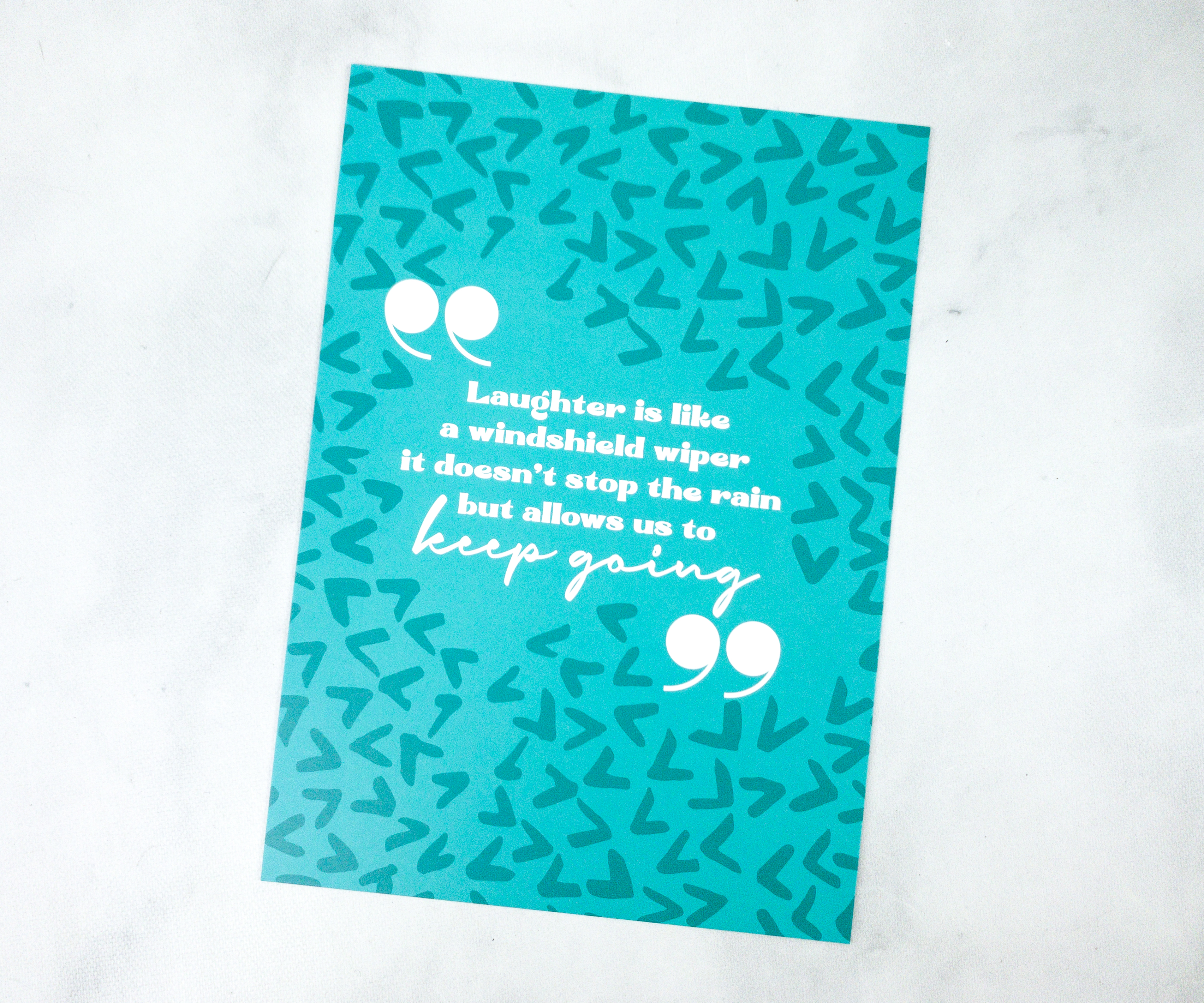 Poster. I love the posters included in this box, and this month, the poster has the same bright and nice design as the scripture card. It also comes with some inspiring words:
Laughter is like a windshield wiper, it doesn't stop the rain but allows us to keep going.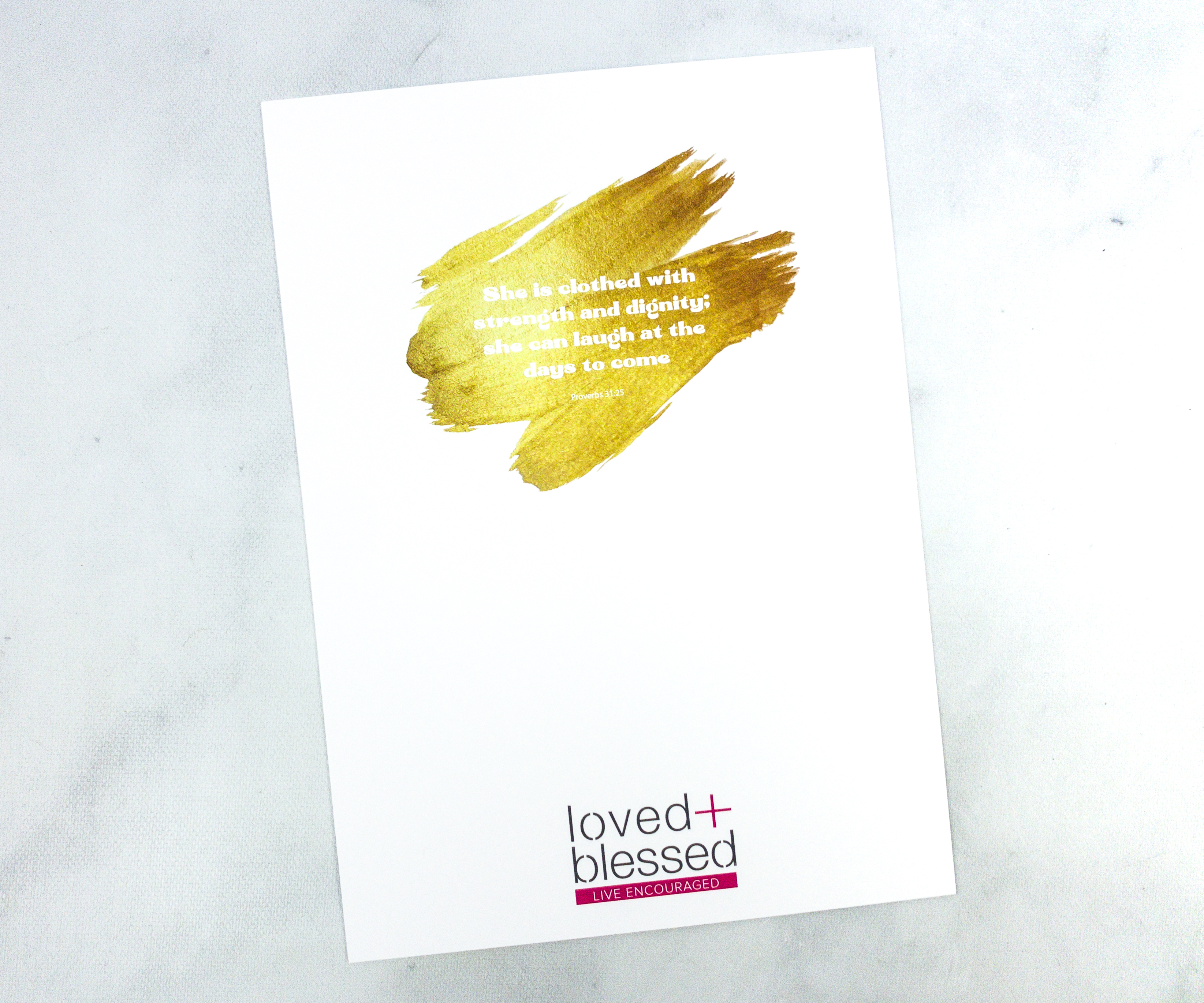 As always, there's another inspiring message on the flip side.
She is clothed with strength and dignity; she can laugh at the days to come.
Post-it® Encouragement Kit. The encouragement kit contains a set of Post-its, and each sheet has a thought bubble where you can write funny stuff, memos, and messages of encouragement! You can stick it anywhere, to remind yourself or other people about things that will inspire them to go on and be happy!
Silicone Glass. The care kit includes a high-quality, food-grade silicone glass. It also has Jamila's favorite saying, from the book A Beggar's Purse by Toni Nelson.
Today I will be happier than a bird with a french fry.
The glass is nice and I can't wait to use it. It is really safe to use and unbreakable, plus it's dishwasher-safe as well!
There are days when everything is gloomy but we must not forget to laugh! I still believe that laughter is the best medicine, and I love how this month's box and theme encourages us to look at the brighter side of things. Laughter is contagious so we better pass it on! We can help a single soul by giving them hope and reminding them that everything will be alright. I love all the inclusions in my care package this month, especially the cute glass where I can enjoy my favorite drink while laughing with my favorite people! If you need encouragement or you know someone who does, this subscription makes a nice, little monthly treat!
What did you think of Loved + Blessed this month?