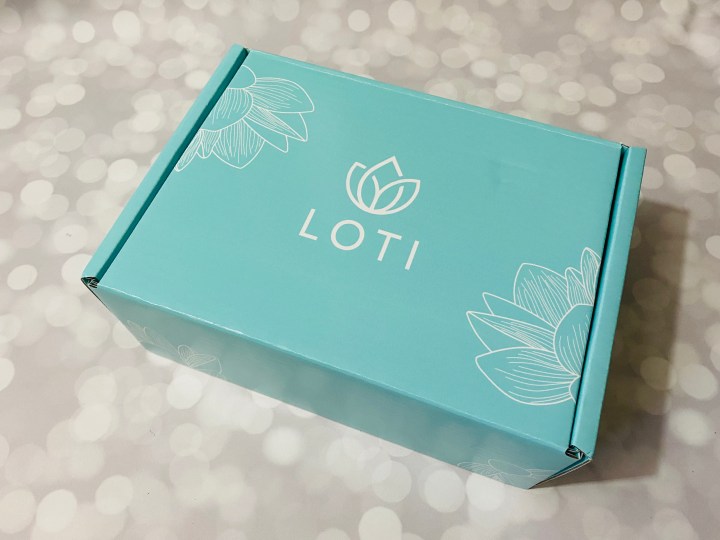 Loti Wellness is a Canadian subscription box with a focus on self-care. The box has a monthly theme curated by therapists to focus on items and rituals to promote positivity and improving one's self. Loti Wellness works with local brands and small businesses whenever they can, and choose cruelty-free and natural products. The box is $49.95 CAD with lower prices on annual subscriptions – about $35 USD. Shipping is $5.99 CAD to Canada and $7.99 CAD to the US (about $6 USD).
DEAL: Save 10% on your first box! Just use this link and coupon code SUBSCRIBE10.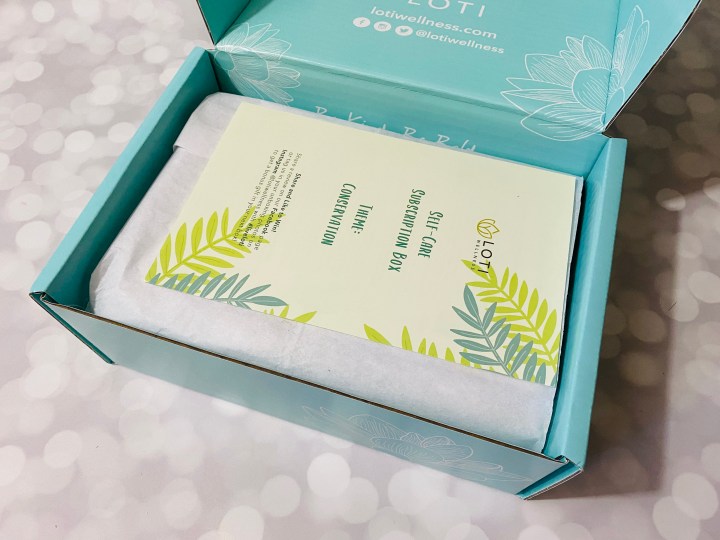 First look!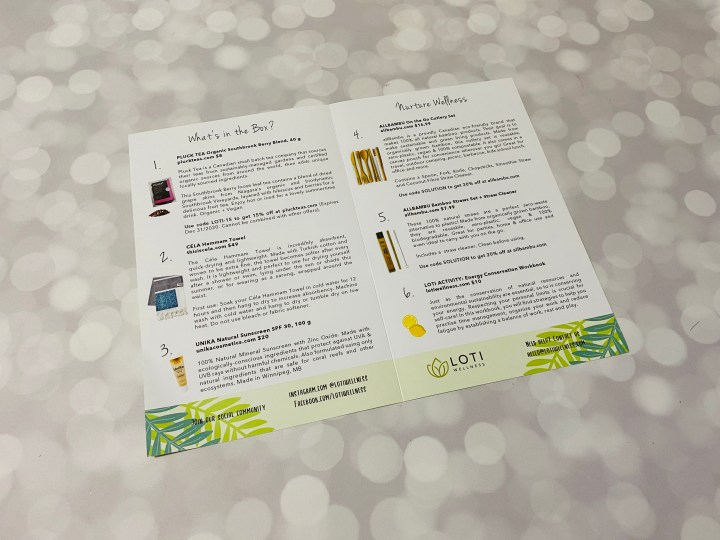 The information booklet goes over the theme for the month as well as the items and retail values for the included products.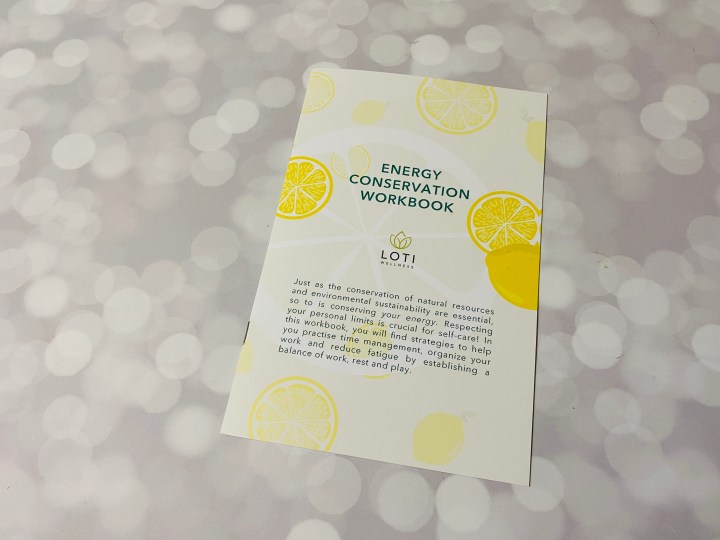 This month's theme is Energy Conservation — both for your body and for the environment. There's so much we can be doing every day to reduce the amount of energy we spend ourselves, and also for our planet Earth. Being conscious with our choices really makes a difference and this month we reflect on how we can improve our habits.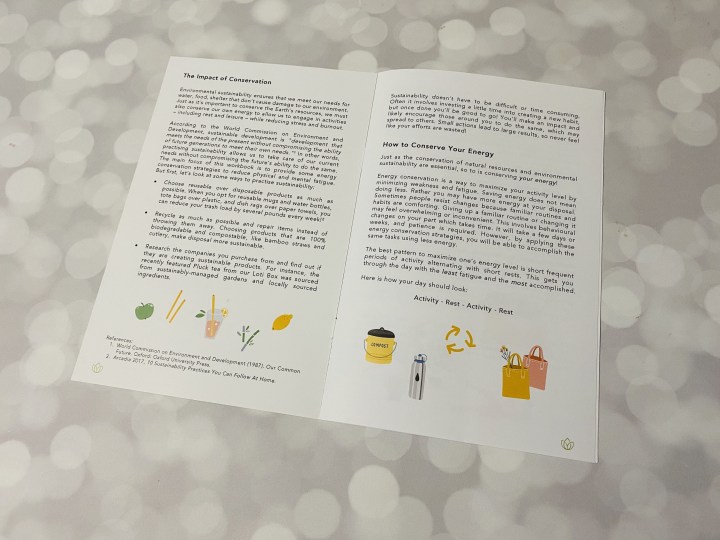 Every month the workbook includes activities, questions, and challenges. I enjoy doing the workbooks because they aren't intimidating and great for someone who is a beginner at understanding wellness and how important it is.
Pluck Southbrook Berry Blend Tea ($8 CAD) — Pluck Tea is a Canadian tea house and their teas are delicious. Herbal infusions like this are great for summer because you can enjoy them iced as well. Elderberries, currants, and hibiscus mean this is a tea that is both sweet and a bit tart.
Unika Sunscreen ($20) — An inorganic ("physical") sunscreen using mineral filters to protect your skin from the sun. I prefer organic (chemical) sunscreens as they're more comfortable to wear and don't leave a white cast, but I found this sunscreen wasn't too greasy. I will probably use this on my body and use my current HG sunscreen for my face. This sunscreen is reef-safe because it only has mineral filters.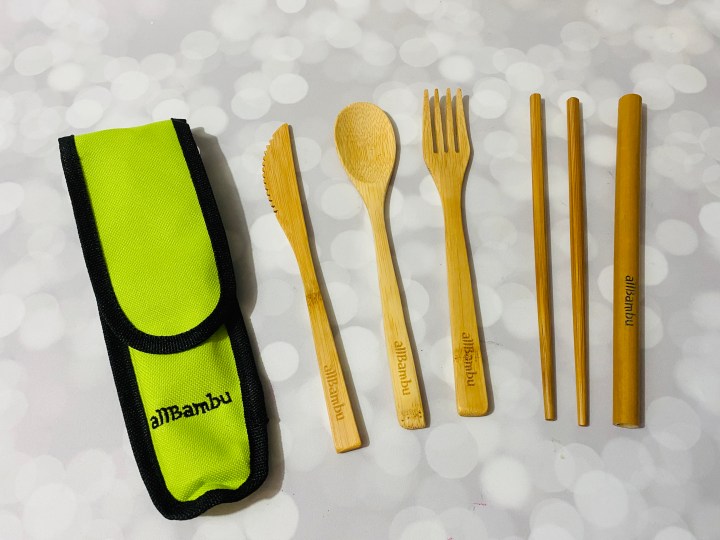 AllBamboo Lunch Set ($14.99) — I looooove this idea. At my office we have locked up all of the shared cutlery etc so we are using plastic cutlery in the lunchroom, and this is so much more sustainable! It's made of sturdy bamboo and includes a knife, spoon, fork, chopsticks, and a smoothie straw. (Not pictured is the straw cleaner that I totally missed the first time I pulled everything out).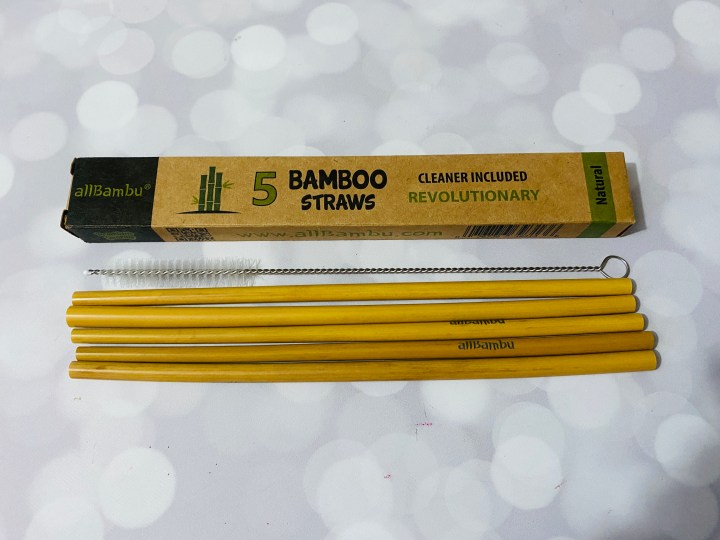 AllBambu Bamboo Straws ($7.99)– And here is a set of standard size straws with a cleaner.
Cela Turkish Towel ($49) — Turkish towels are known for being super absorbent while also being incredibly lightweight. I own several so this one is going to be a gift and I'm not keeping it for myself. 😉 Everything else is all mine, though! This towel is 80% Turkish cotton and 20% bamboo for extra softness. It also dries super quickly which means you don't need to run the dryer, just hang it up and it dries in a few hours.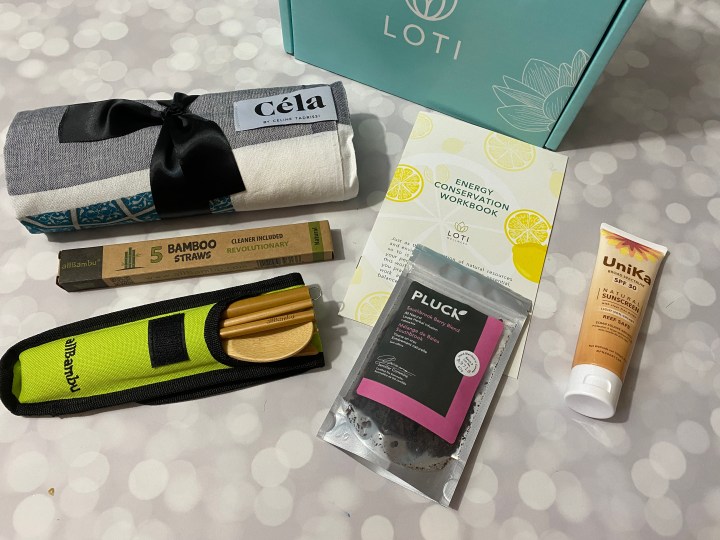 The August box had a fantastic theme that made me think about conservation and sustainability. I'm in love with my new bamboo kitchenware and the sunscreen is also fantastic to have for the summer weather. The hero item is definitely the towel to round out this box with a summer vibe!
What do you think of this self-care subscription?