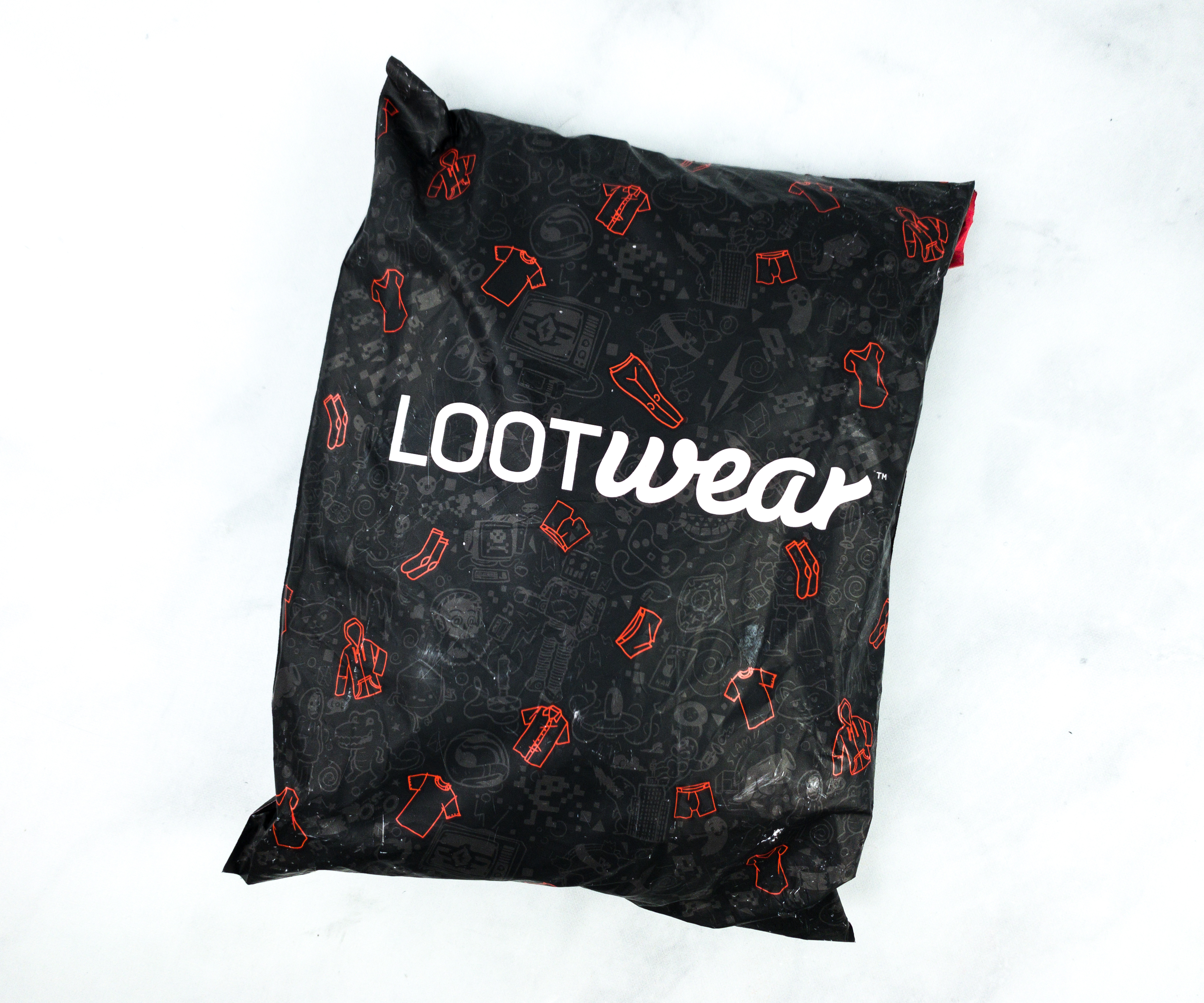 Loot Socks is one of the Loot Wear collections of monthly subscriptions from Loot Crate with exclusive geek and gamer premium wearable accessories with a monthly theme. Every month you'll get 2 pairs of epic geeky socks for $9.99 per month (or less with a longer subscription)! Month to month, the $9.99 price is great for 2 pairs of socks. It drops to $8.49 for both on a one year plan – and you can now skip months you're not interested in!
DEAL: Save 15% on Loot Wear subscriptions when you use this link and coupon code HELLOSUBSCRIPTION15. [Does not apply to Wizardry Wear] Get $3 off your first month with coupon code SAVE3. [Not valid on Undies]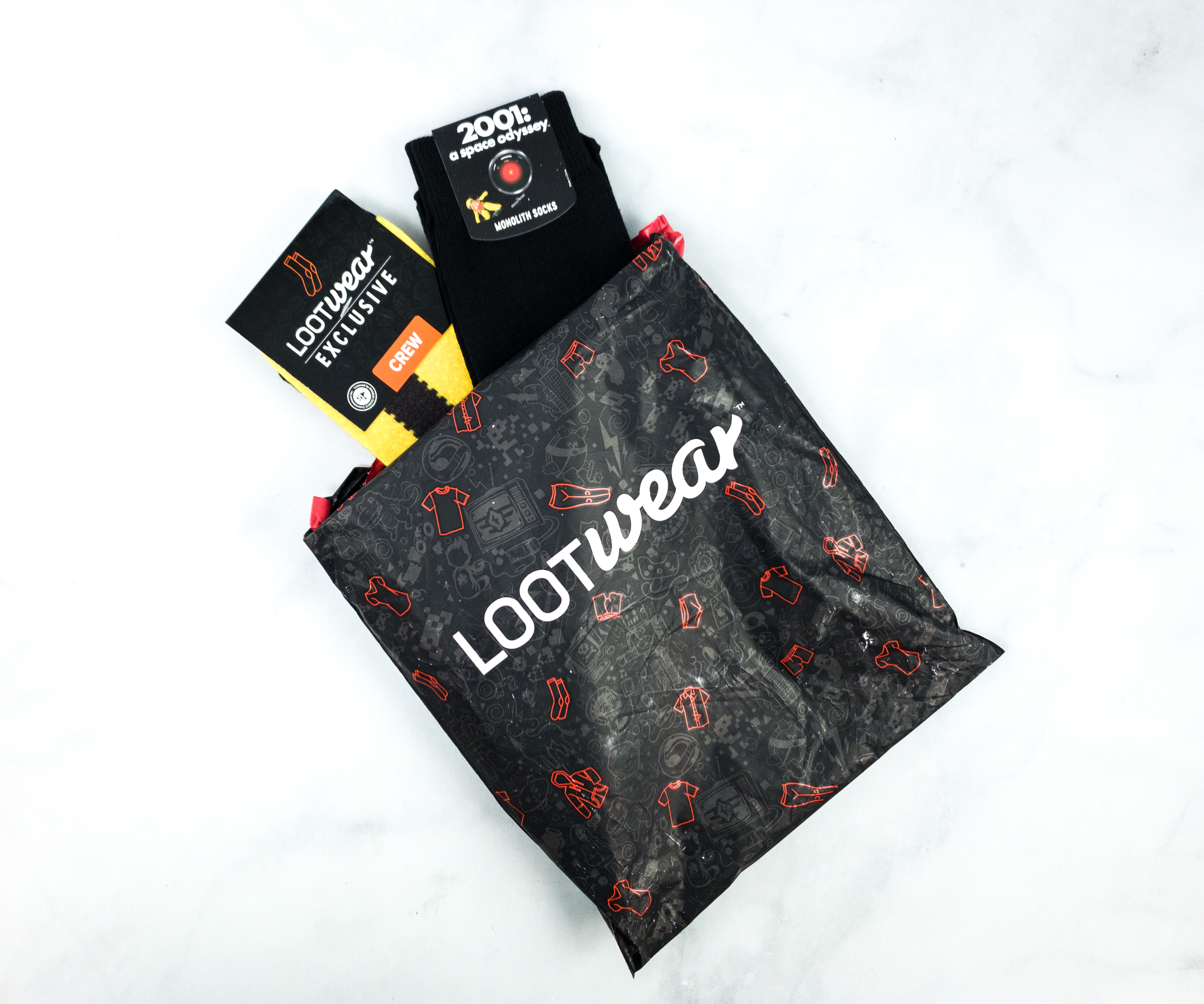 Here's a peek at our new socks!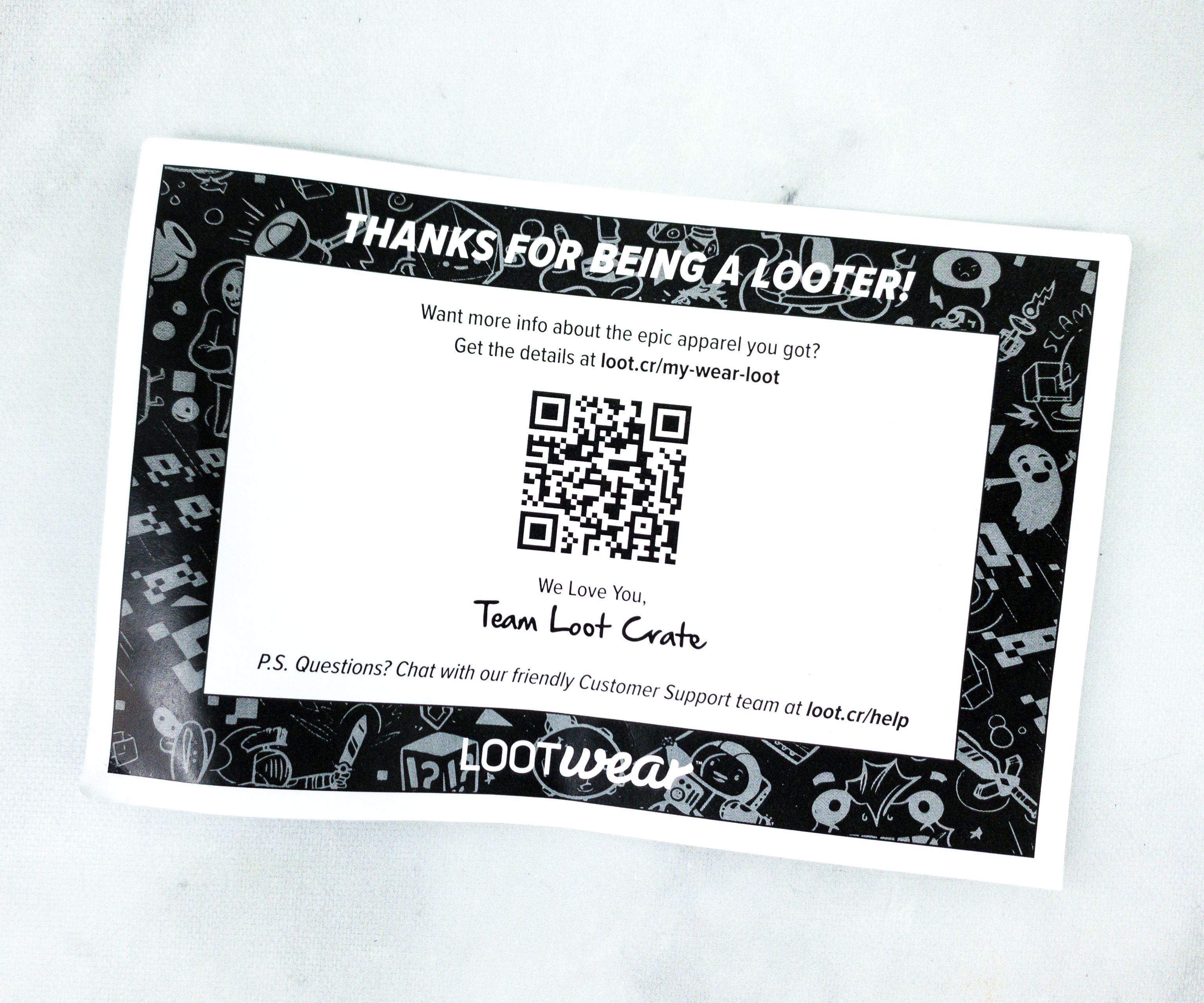 This month's pack includes a card that contains a QR code that we can use to learn more about this crate.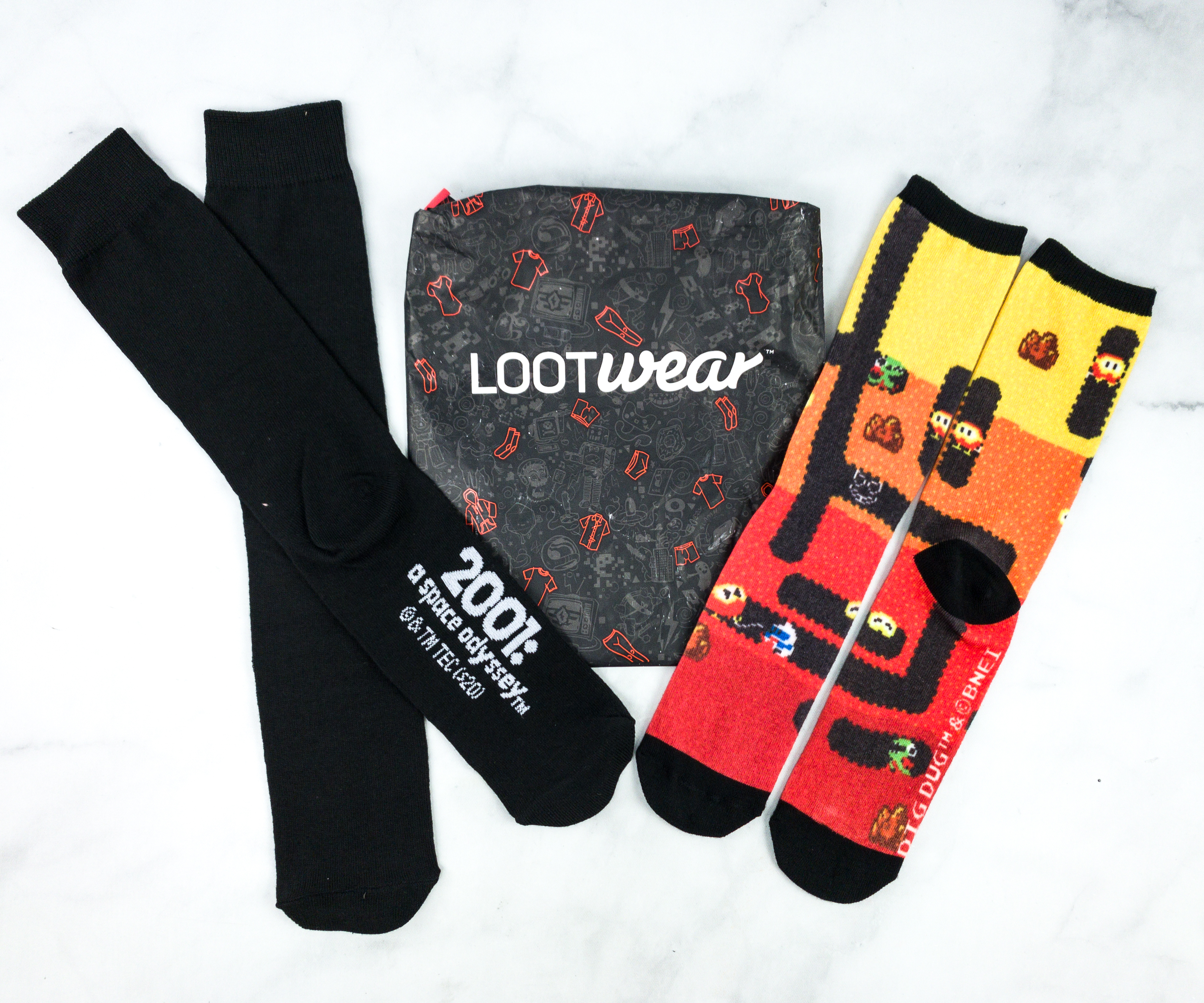 Everything in my January 2020 pack!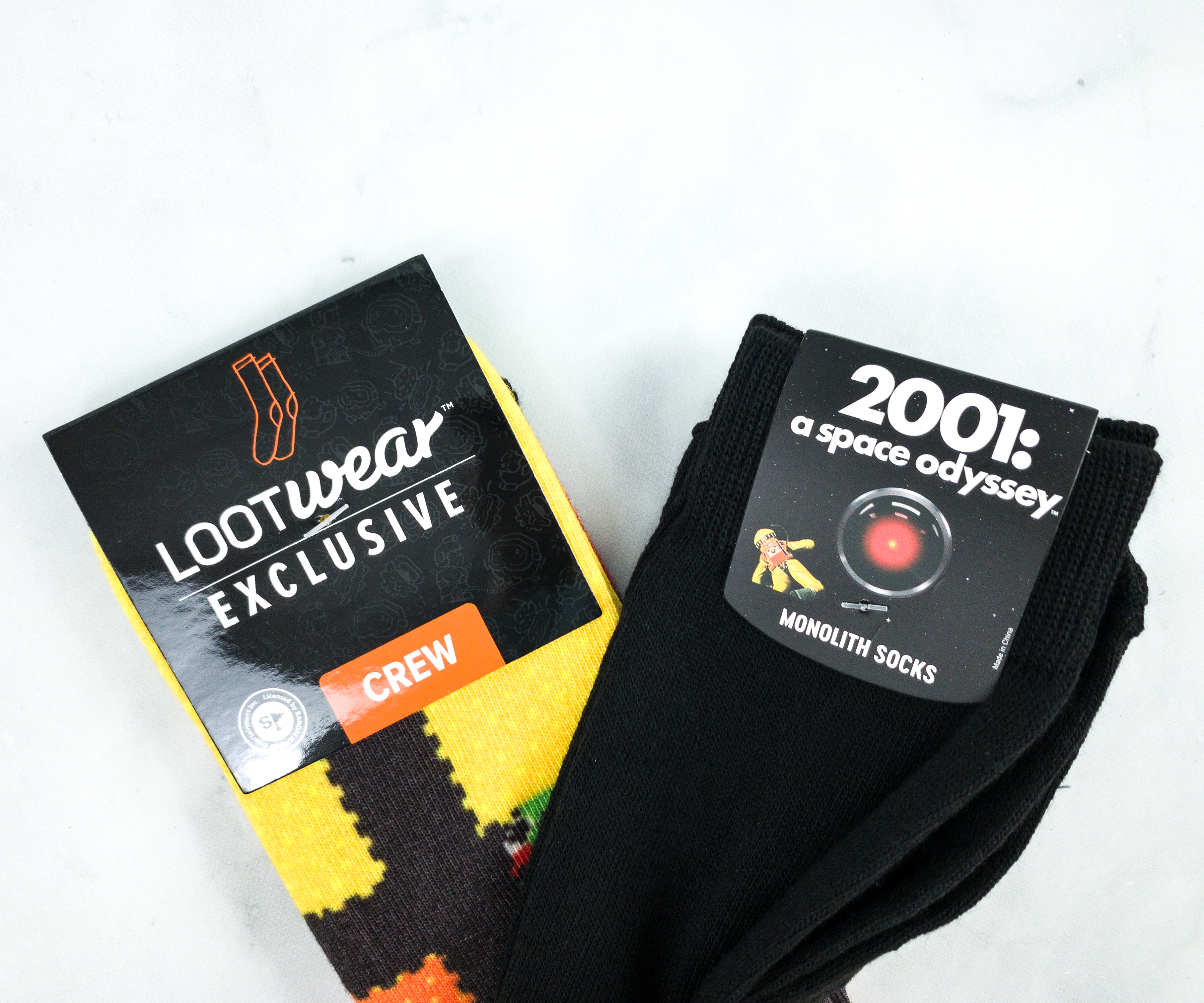 This month's Loot Socks features crew-cut style socks that fit perfectly for shoe sizes 6-12 and 10-13, respectively.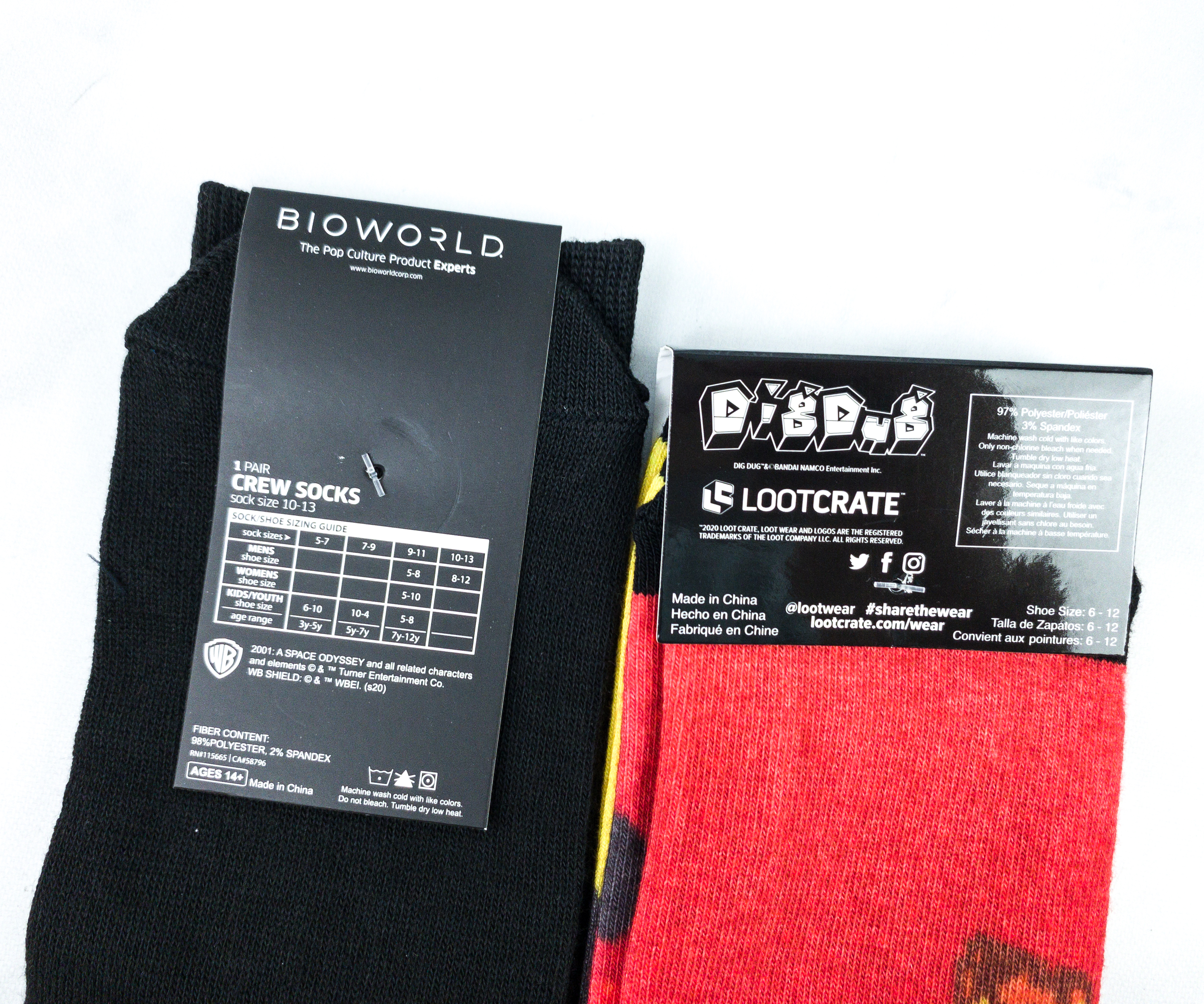 The first pair is made from 98% polyester and 2% spandex, while the other pair is made from 97% polyester and 3% spandex.
Loot Socks: 2001: A Space Odyssey Socks. These socks are based on the 1968 science fiction film 2001: A Space Odyssey. It's a classic movie that features the voyage of the sentient computer HAL to Jupiter, way after they discover an alien monolith that affects human evolution.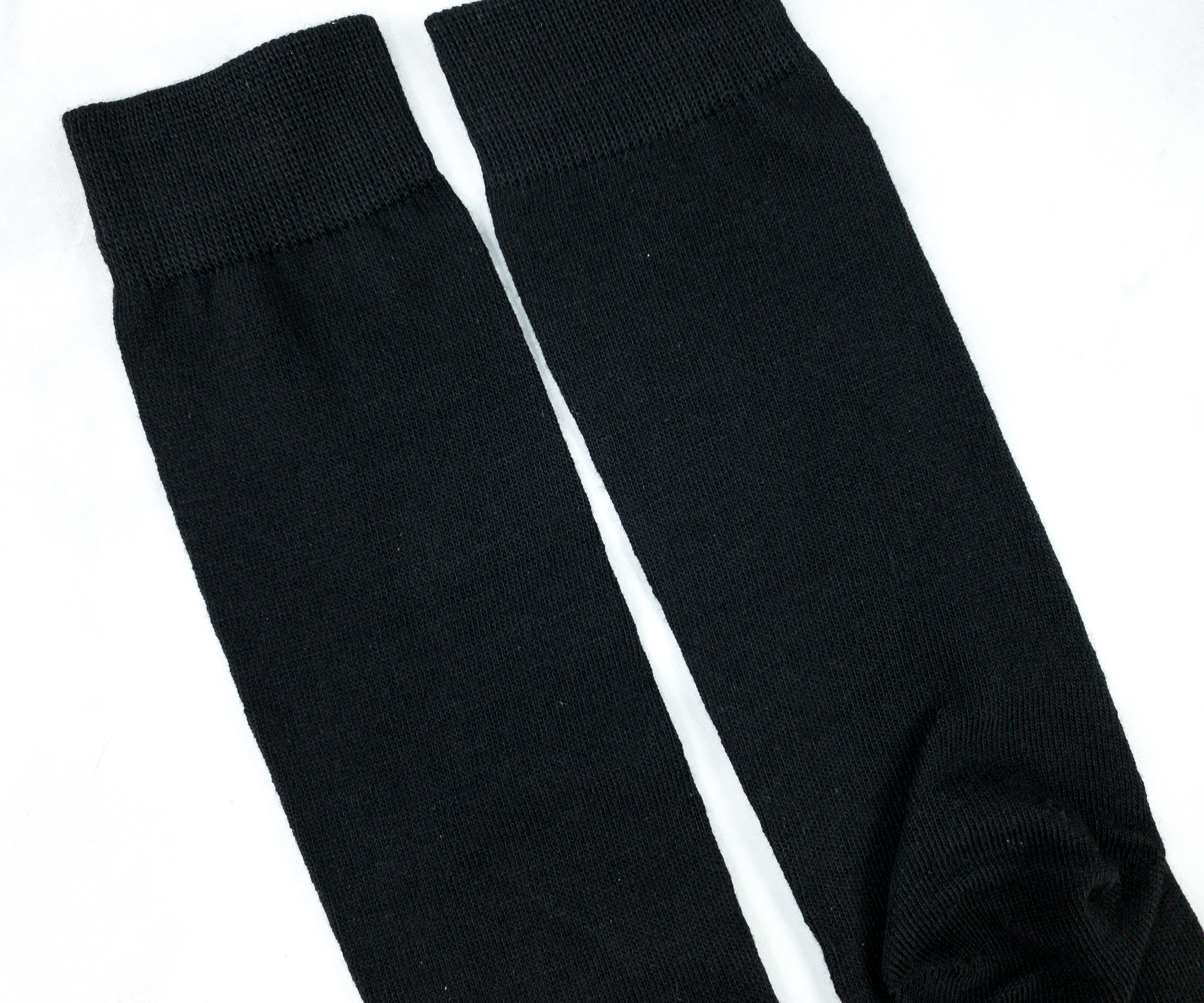 It's a well-designed pair of socks with plain black base color, reinforced cuffs, heels, and toes.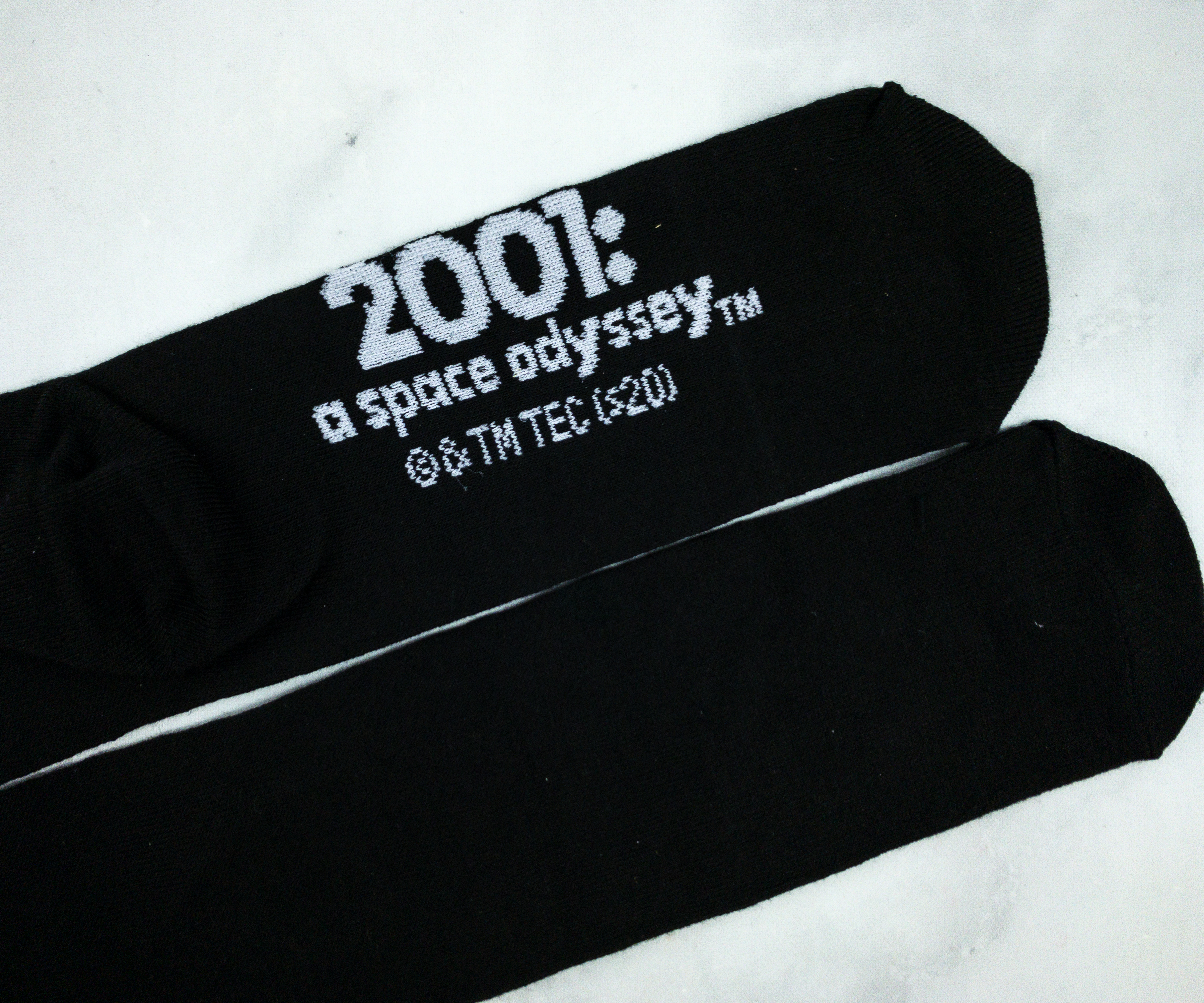 These socks are plain except for the 2001: A Space Odyssey logo on the sole of one of the socks.
Loot Socks: Exclusive Mystery Socks. This month's mystery socks feature Dig Dug Island! It's a Massively Multiplayer Online video game developed by VerX and exclusively published in Japan by Namco Bandai Games.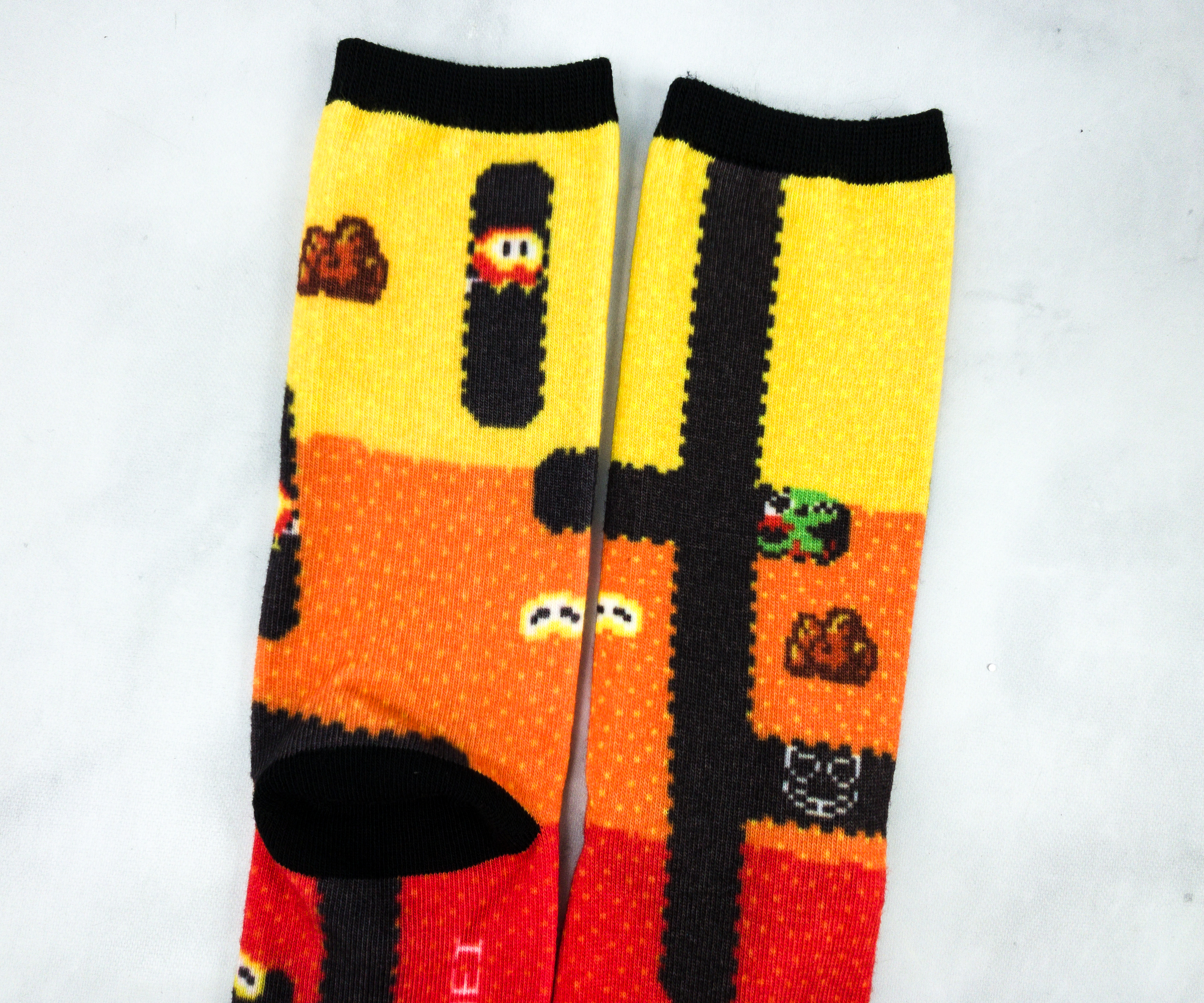 It's a colorful pair of socks that features a yellow, orange, red, and maroon base color with black cuffs, heels, and toes.
When you put them together, the socks form a scenery of one of the stages on the game, a variety of holes with monsters on each part.
This month's socks look cool! The one featuring A Space Odyssey is plain and simple, but I still like it because it's comfortable to wear. The Mystery Socks are pretty colorful and eye-catching. Anyone who plays the game will easily recognize the patterns! Getting two pairs of high-quality, well-designed socks for less than $10 a month is surely an awesome deal. I just hope they finally catch up on their shipping schedules!
What did you think of Loot Socks this month?