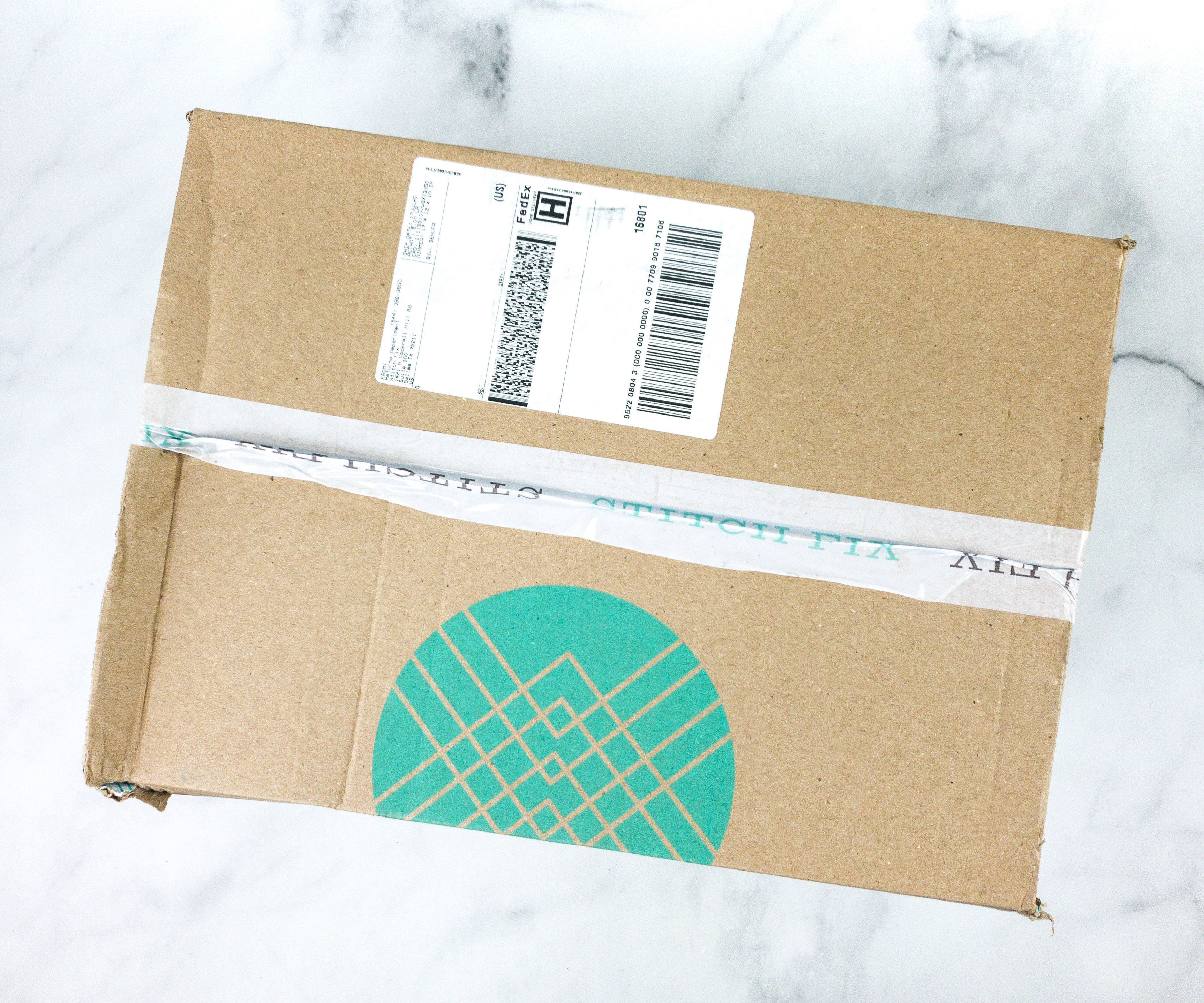 Stitch Fix is a personal styling service. Your stylist will send you 5 pieces based on your profile for you to try on at home and hopefully fall in love with. There are no coupons for Stitch Fix but if you hit the jackpot and keep everything, you save 25% on your whole fix (read below for details).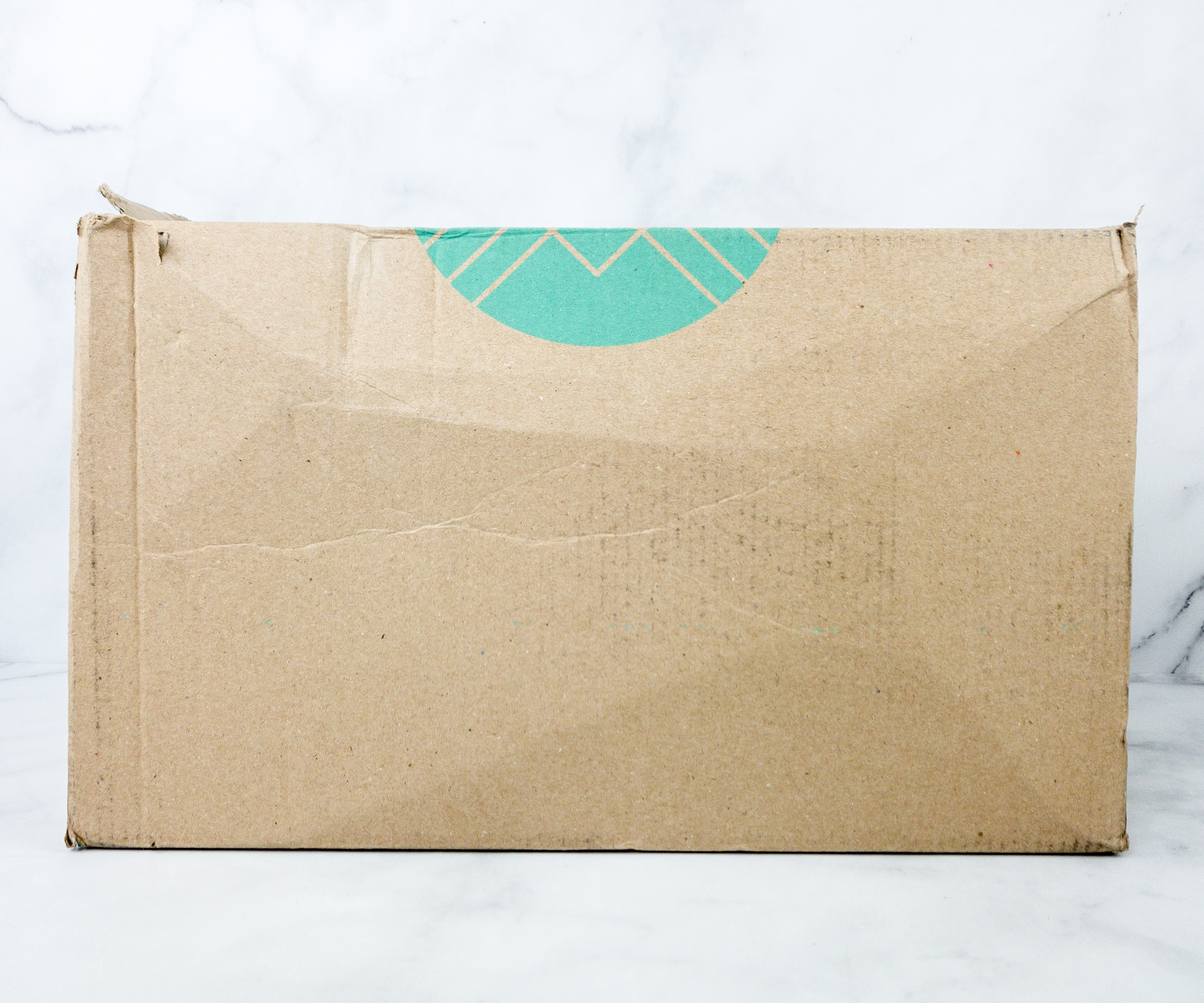 Here's how Stitch Fix works: fill out your style profile! This includes style, budget, what you're looking for, and you can get as detailed as you want with the notes to your stylist. It really really does help to provide notes to what you're seeking, and a Pinterest board if you have one!
The items were neatly stashed inside the box.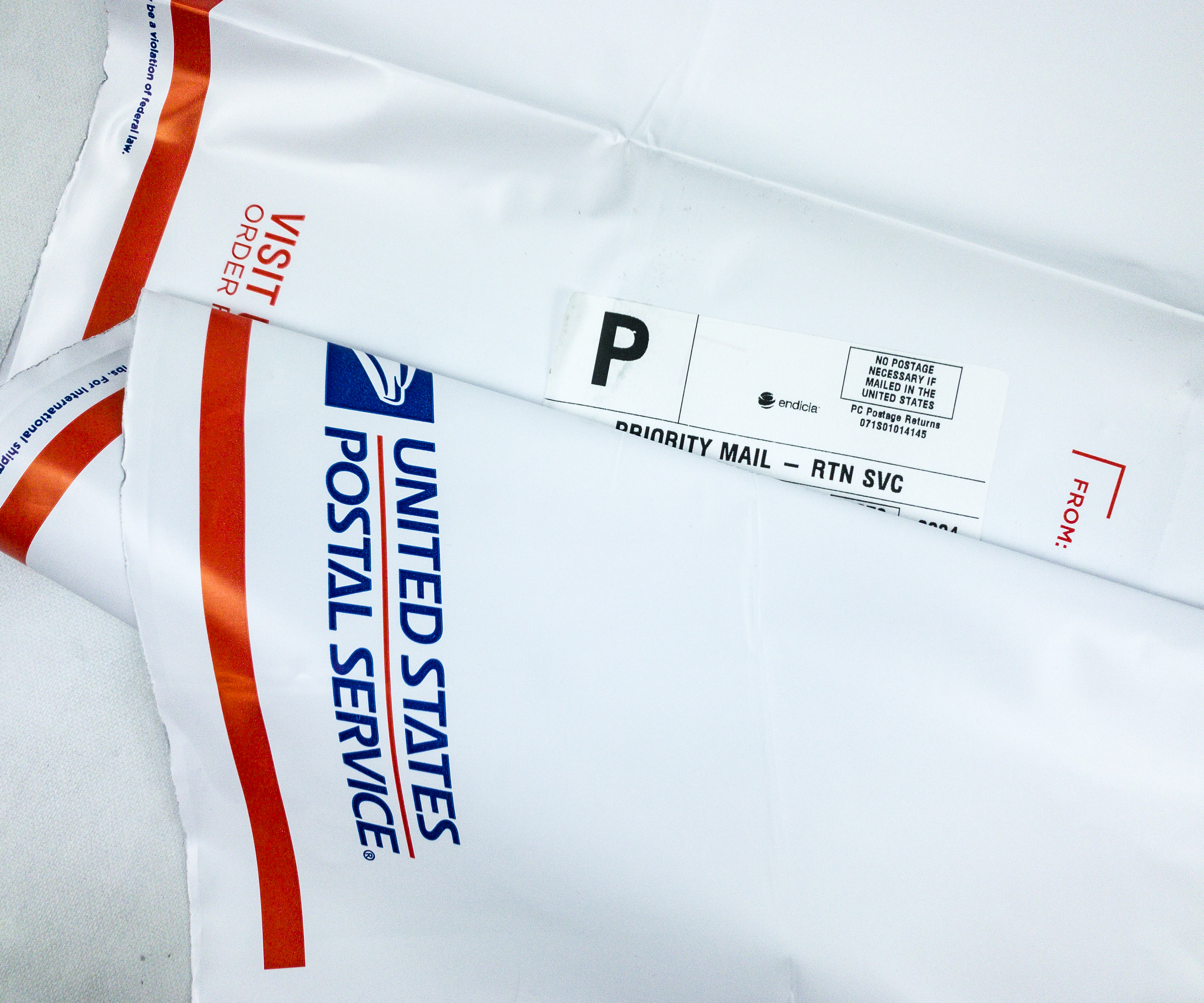 Your return mailer is tucked right into the box. The styling fee for each box is $20, and shipping is free both ways. I put my return items out with the rest of my outgoing mail – couldn't be easier.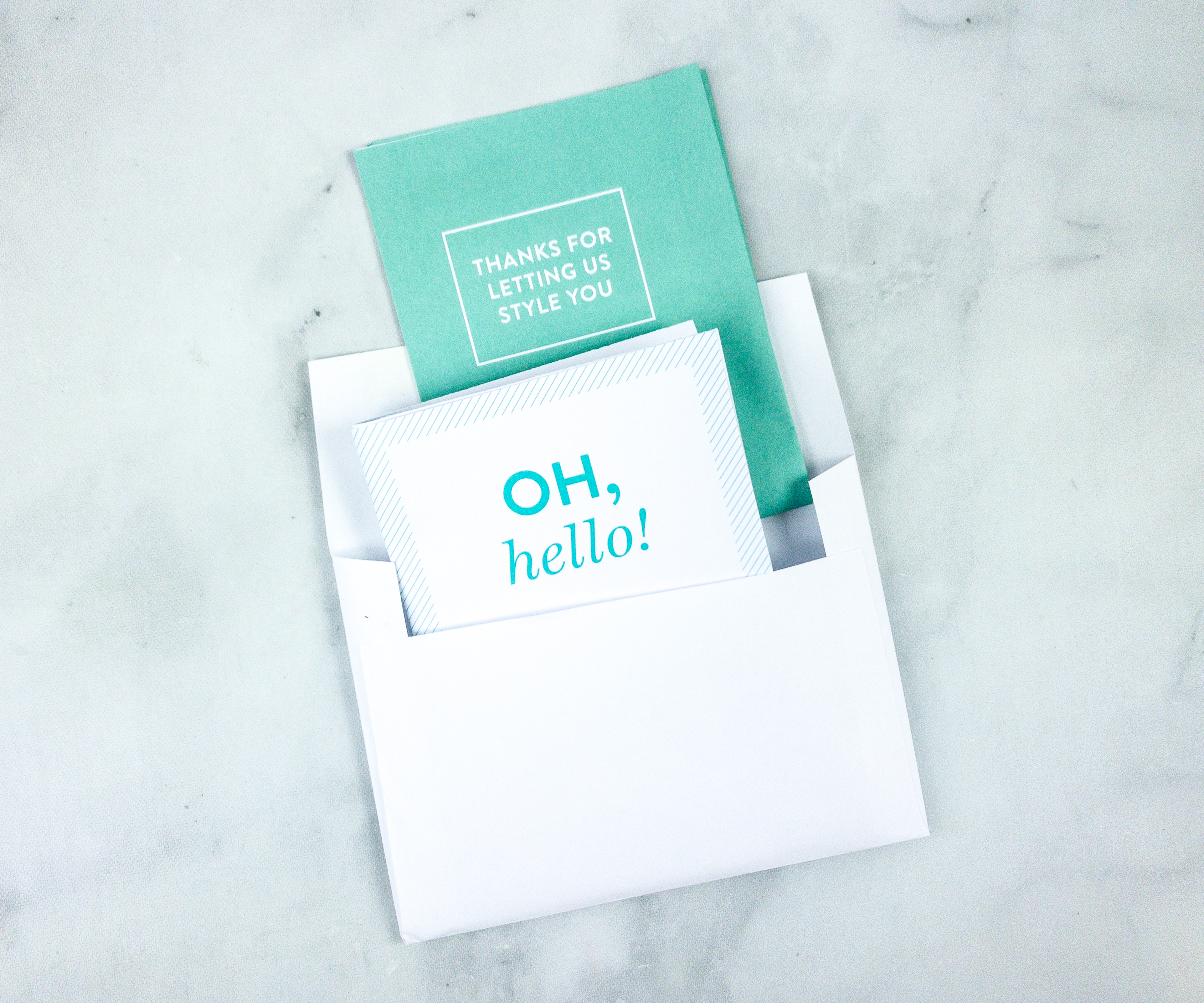 Stitch Fix also included an envelope. It contains a greeting card!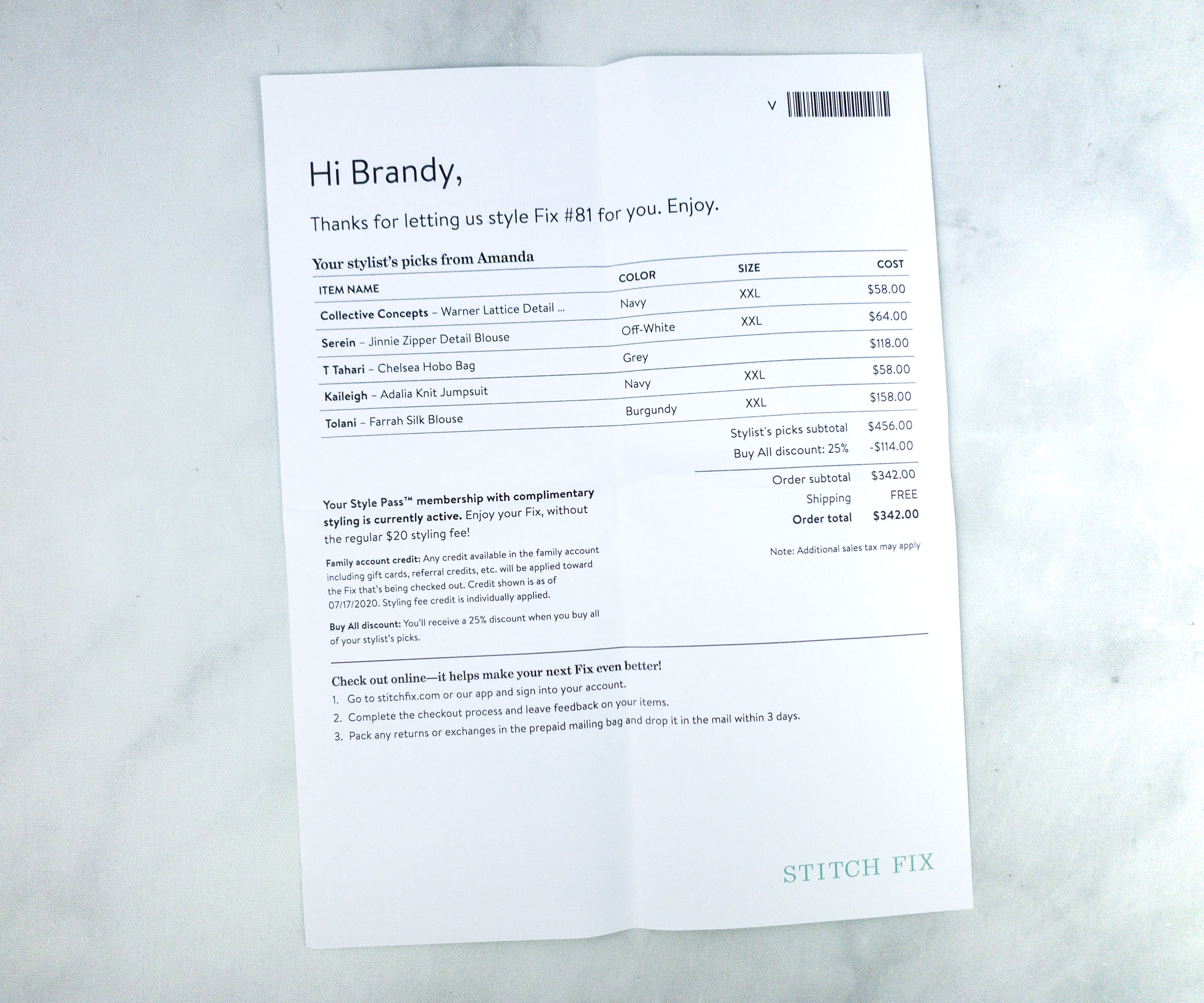 You'll be charged a $20 styling fee and shipped five items to try on at home. If you keep anything your styling fee will be applied to your order, but if you don't, you will pay the $20 fee. We currently have a Style Pass membership, an exclusive Stitch Fix membership where you can enjoy 1 year of unlimited fixes, with no styling fee!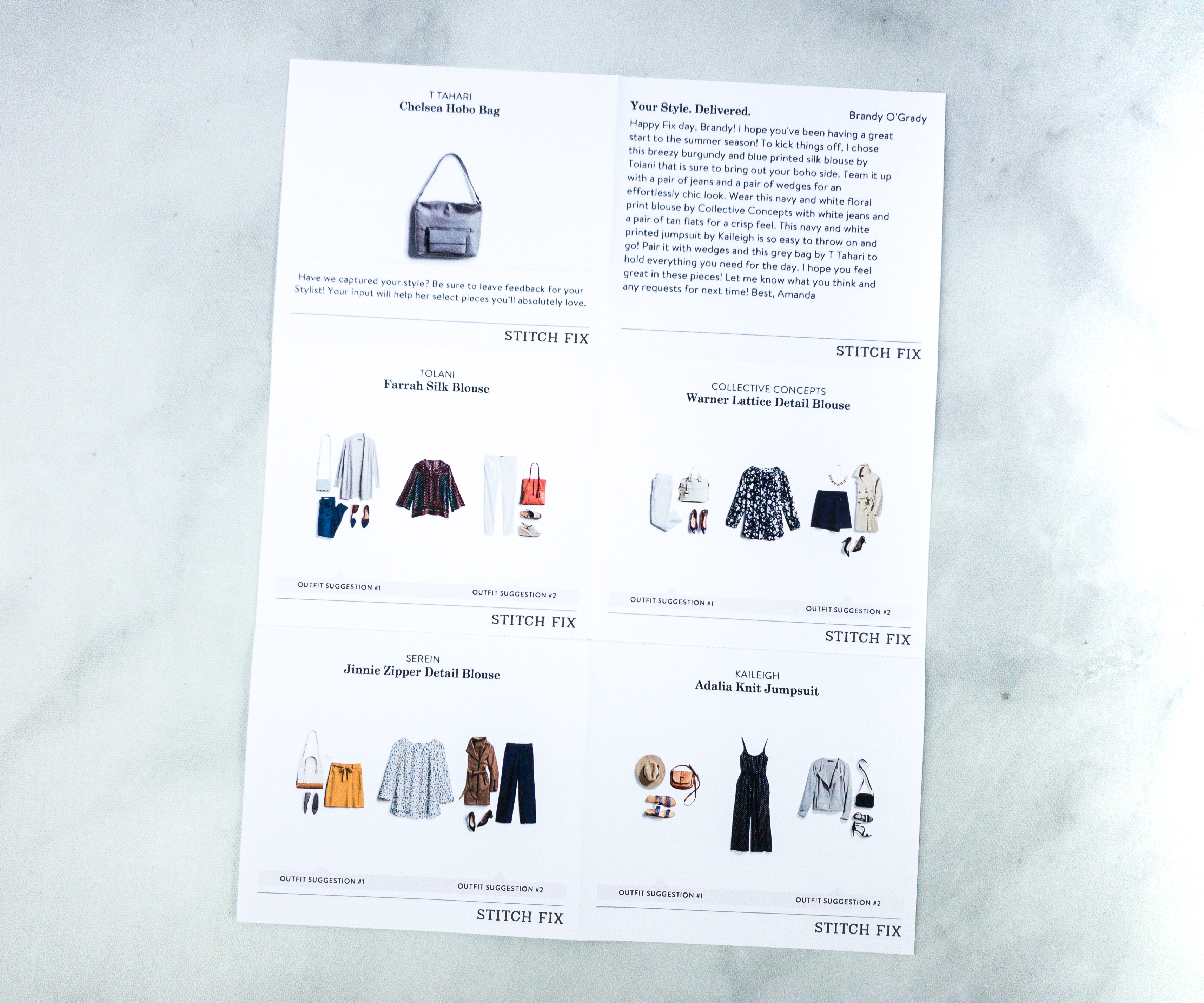 The set of styling cards has suggestions on how to wear a particular item. The styling cards have changed a bit – before they showed a dressier and less dressy version, now they're featuring multiple sets of accessories to pair with the garment, or 2 entirely different looks, but not necessarily dressed up and dressed down.
I find the styling cards very helpful. I am not a naturally good-at-fashion person and these help a LOT. Even if I don't keep the pieces I use them as inspiration – like my own personal fashion editor!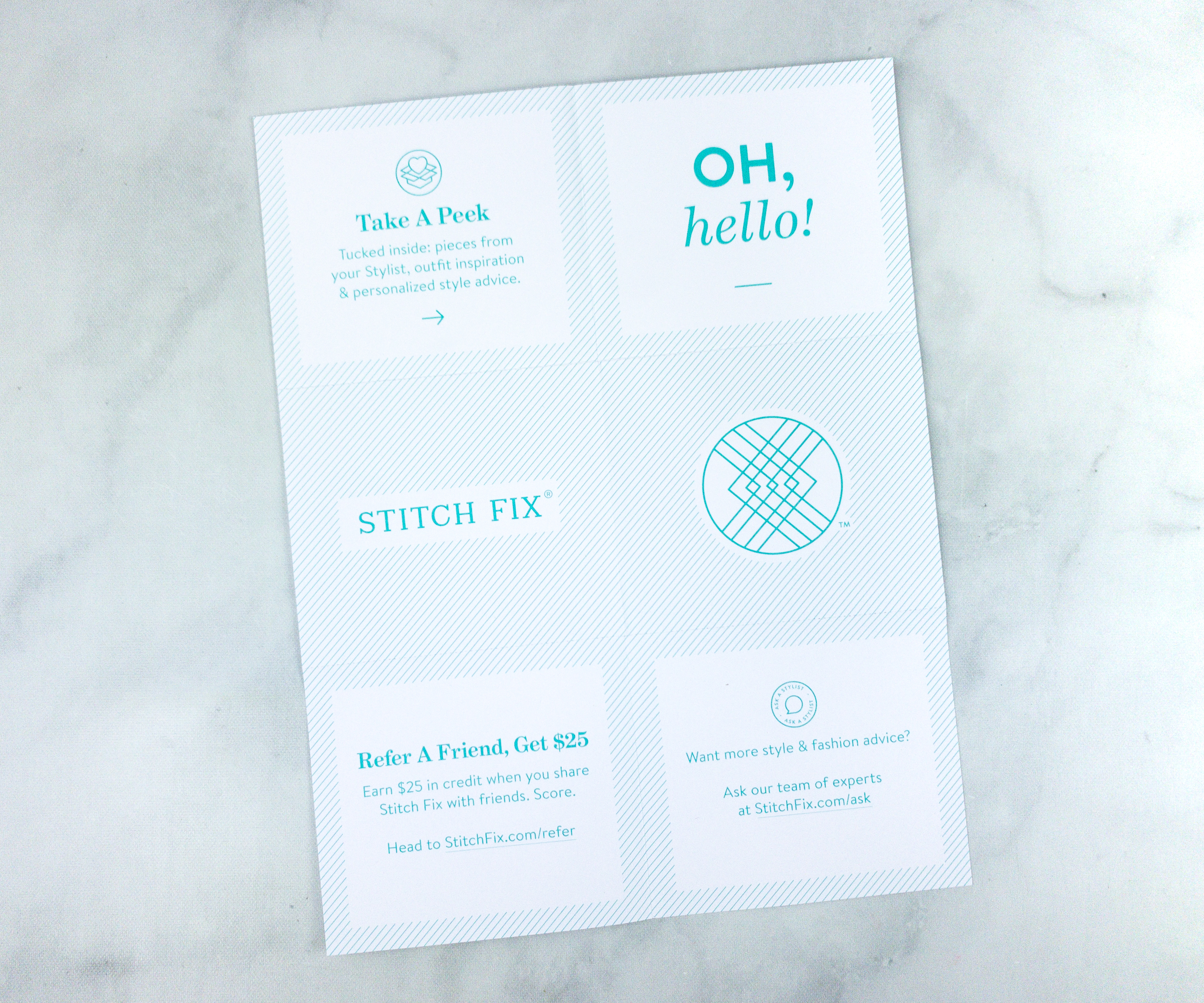 The styling fee is so worth it – I never go clothes shopping anymore. I just wait for my fix! If you keep everything you get a 25% discount, so it pays off to be specific on your style profile. You will check out and get charged to your Stitch Fix account. Return the pieces you don't want in the prepaid mailer (free shipping!).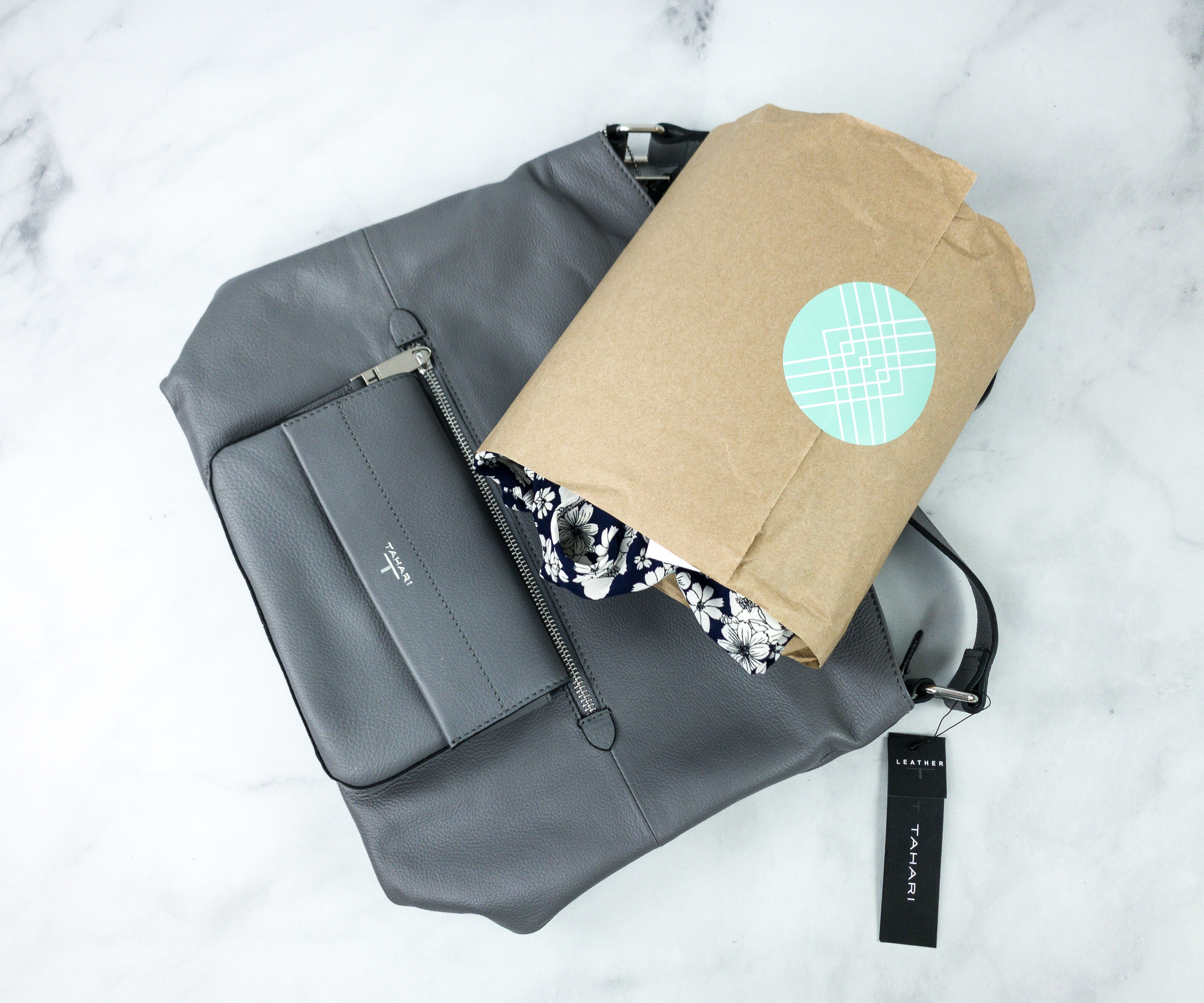 I'm excited to check everything out!
Everything in my July 2020 fix!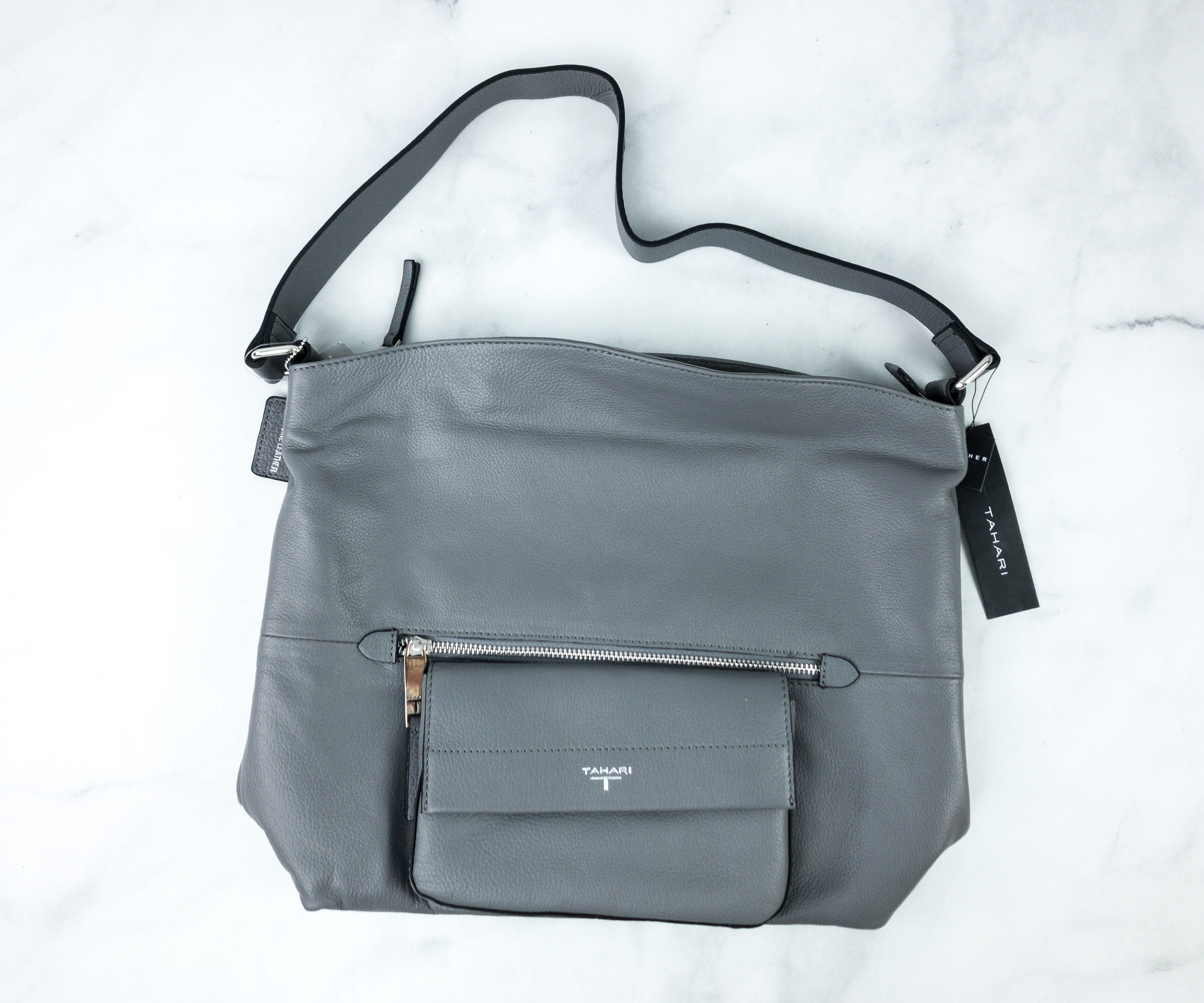 T Tahari Chelsea Hobo Bag ($118) Once in a while, I get a new bag in my fix, and this month, I have a nice gray bag that would easily match any outfit.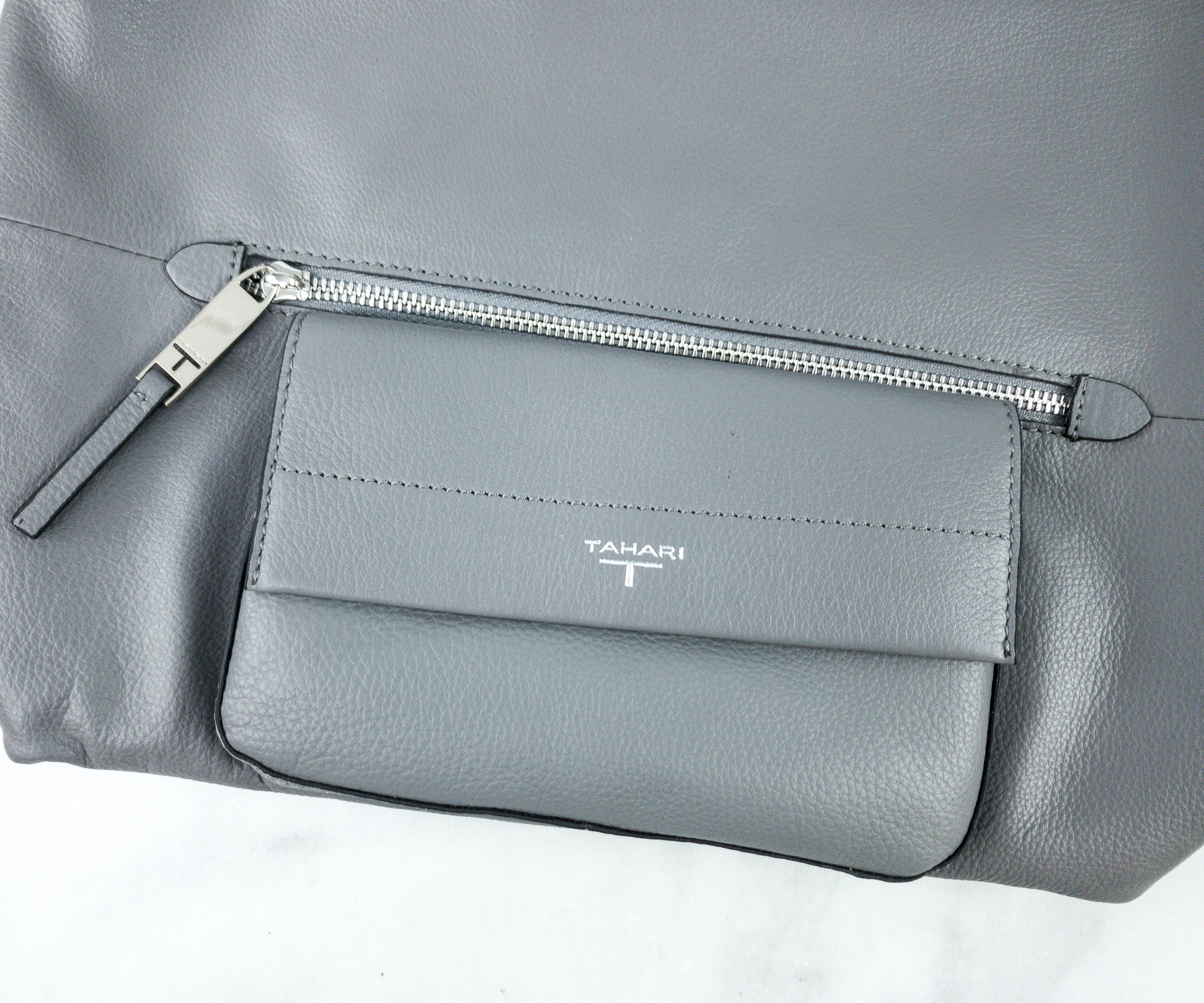 It has an easy-access pouch in front so you won't have to dig inside to get the items you need handy.
The inside is spacious and it even has a zippered compartment where you can store important items you might need.
There are even some slots to help keep the inside organized! It has a top zip closure which is great and I love how I can pack all my essentials in this bag. It's a great piece and I'm happy with it!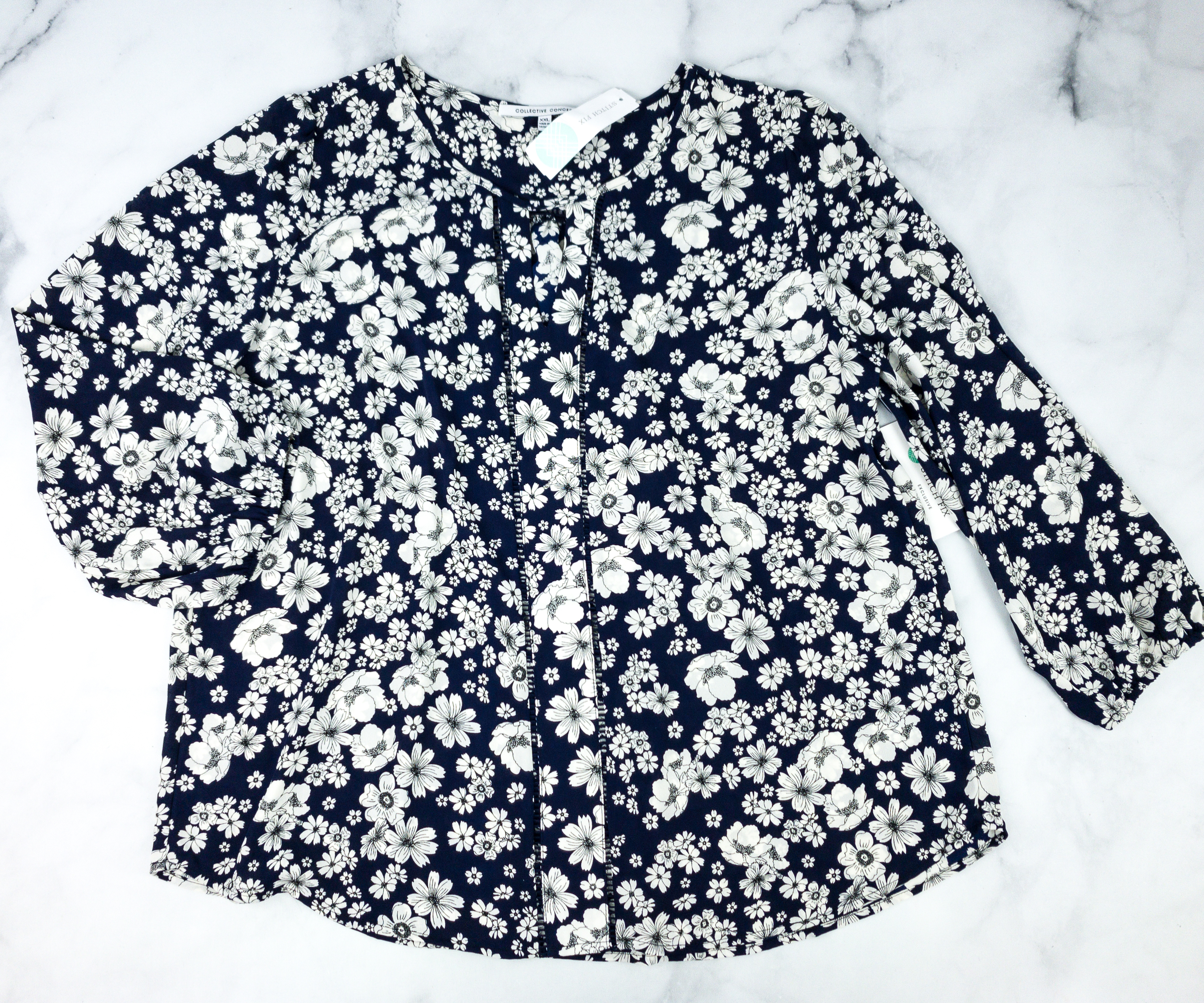 Collective Concepts Warner Lattice Detail Blouse ($58) To add to my summer wardrobe is this light blouse featuring a floral print.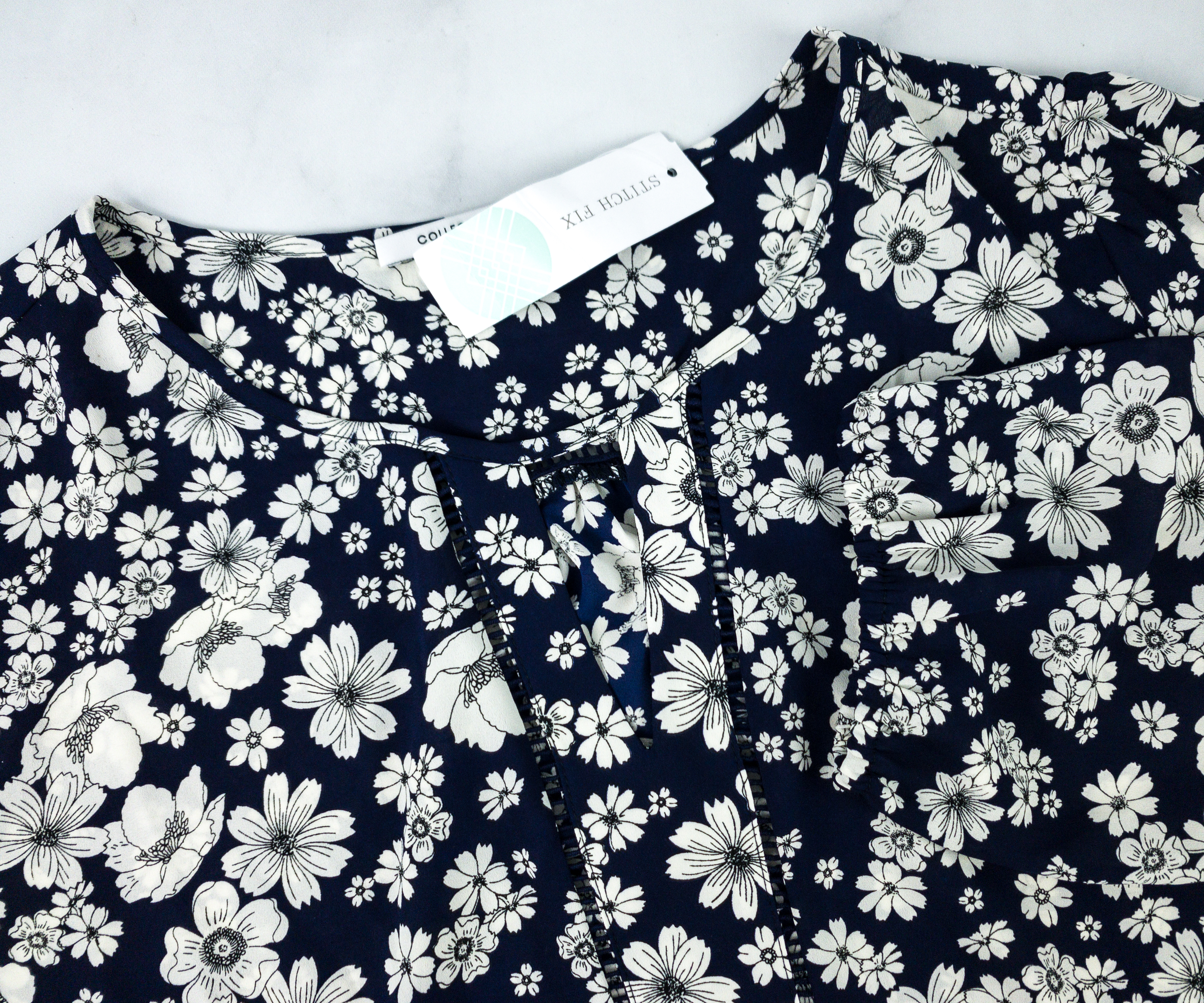 It's simple yet charming. Although the floral print and the background are in neutral colors, I still find them eye-catching.
The material is lightweight and I really like how flowy this blouse feels.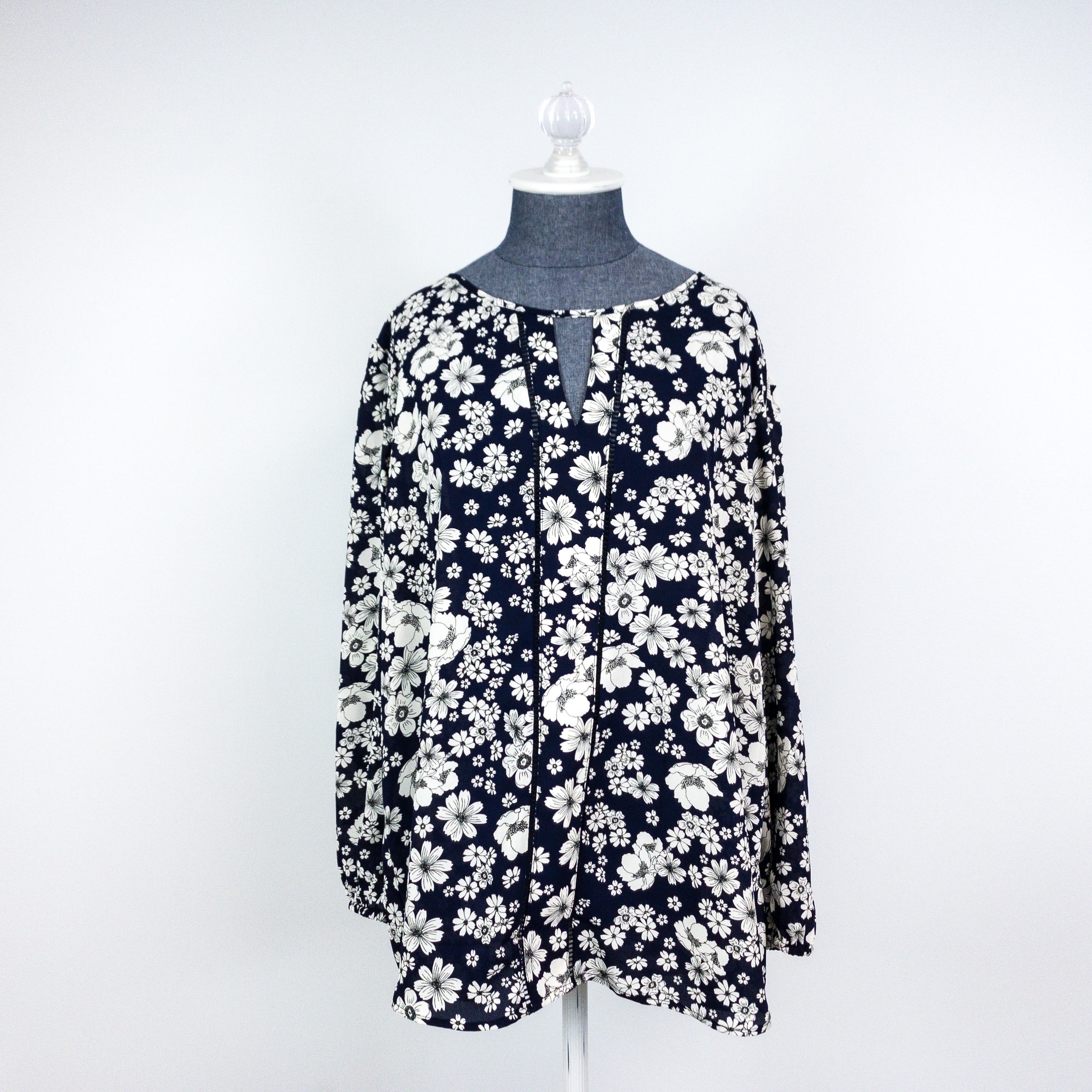 The faux V-neck line is a nice addition as it gives the piece more form!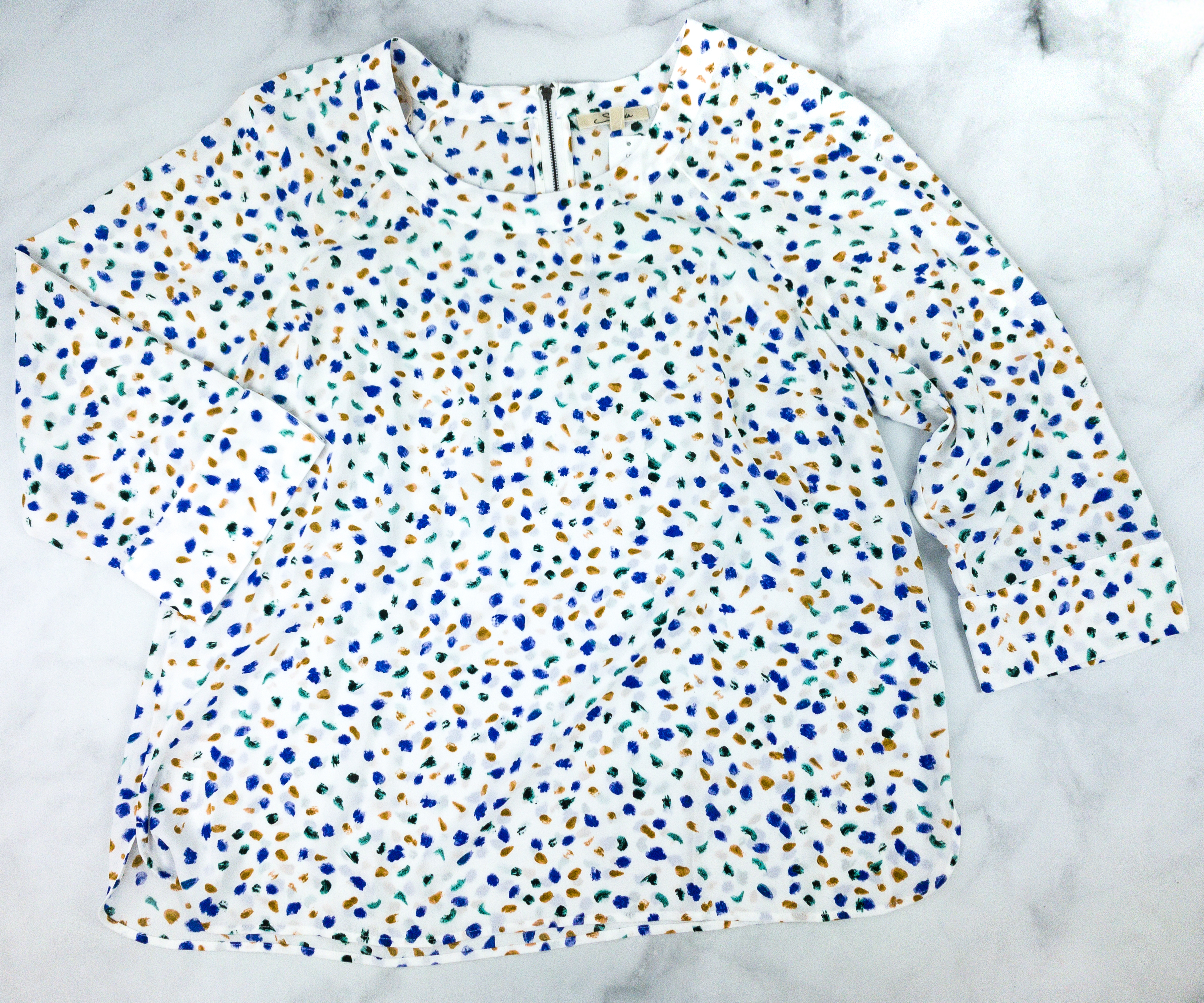 Serein Jinnie Zipper Detail Blouse ($64) Here's another blouse and just like the other one, this has a loose-fitting form which is always great since it gives me more freedom to move.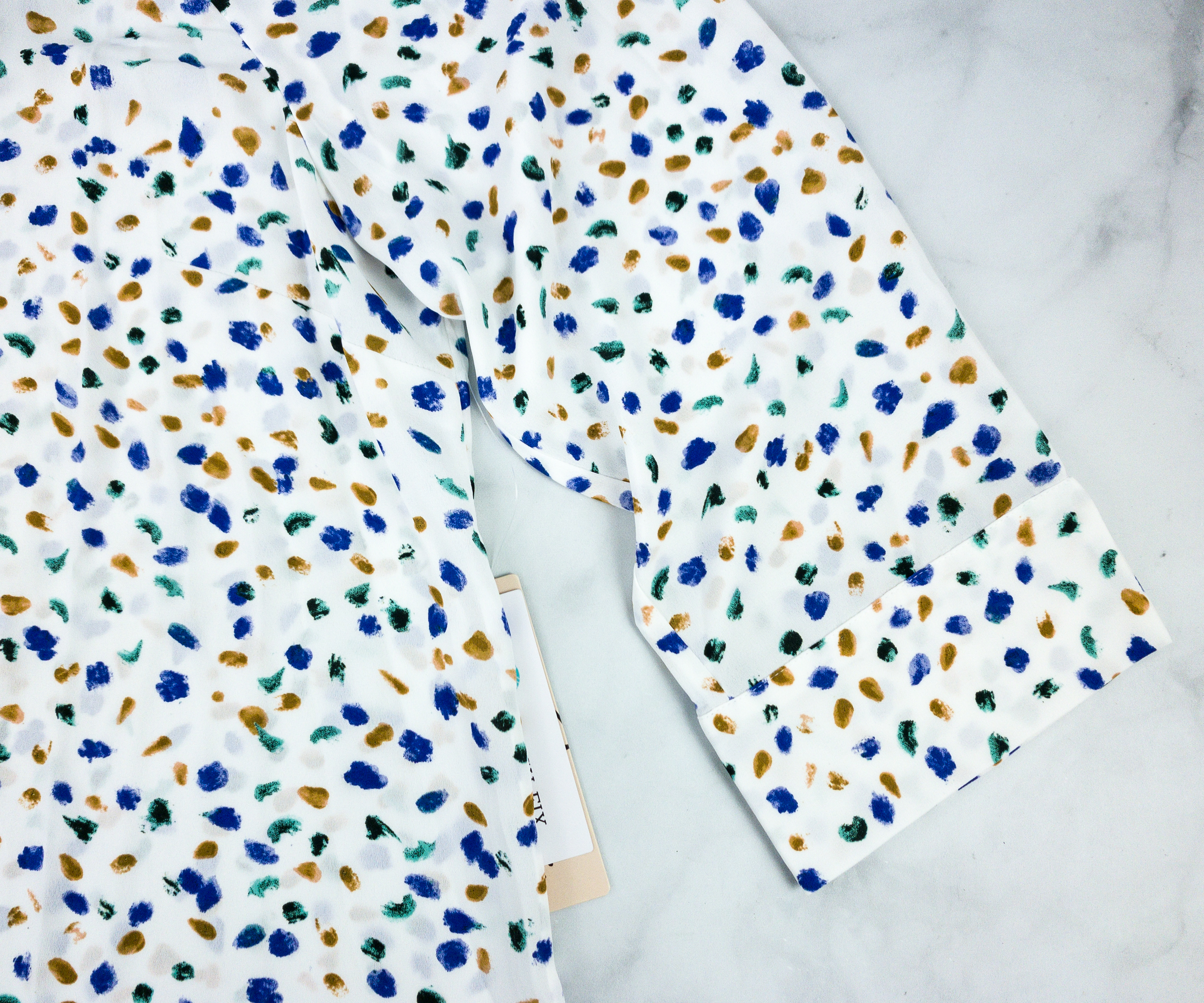 It has long sleeves which I like since I can wear it in different ways. I can have it up or down depending on my mood. I also really like the print on this one. It looks more casual than the first one and since it has a white base, the colors pop up and give it that nice bright vibe!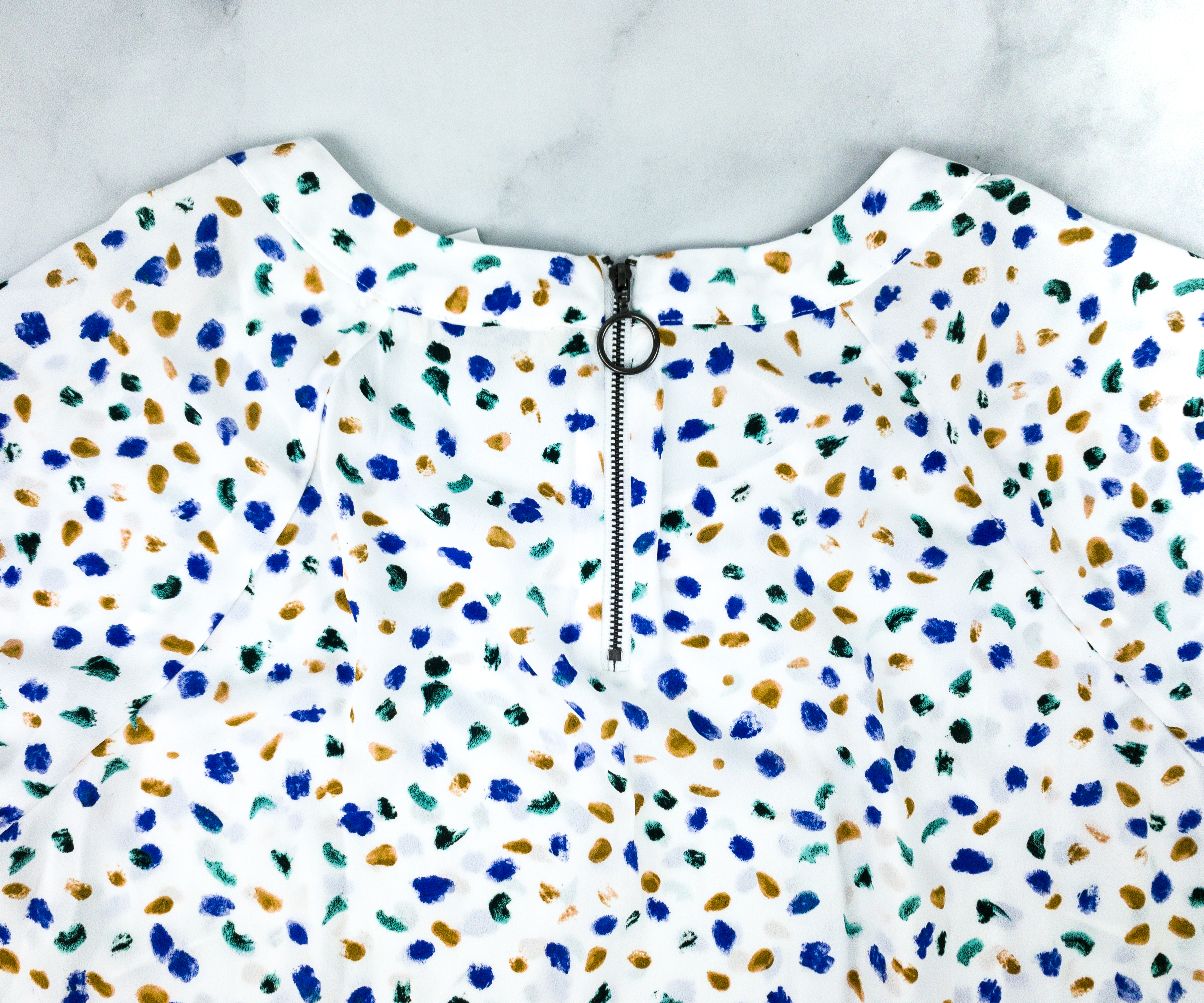 This one has a zipper enclosure at the back and I think it's a pleasant addition to the whole look.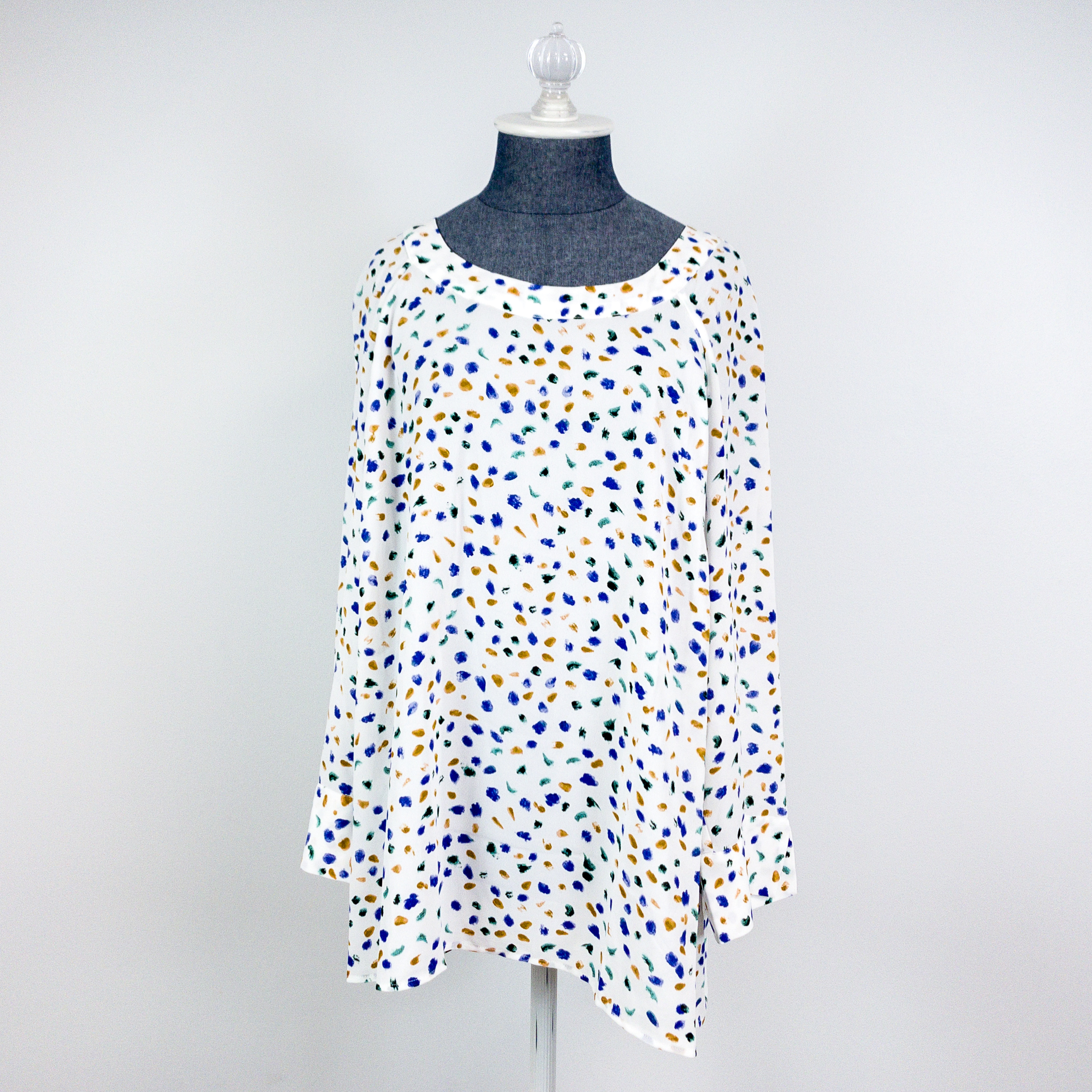 I like how this one fits and I love the overall design. I can easily pair this with black pants, some flats and I'm good to go!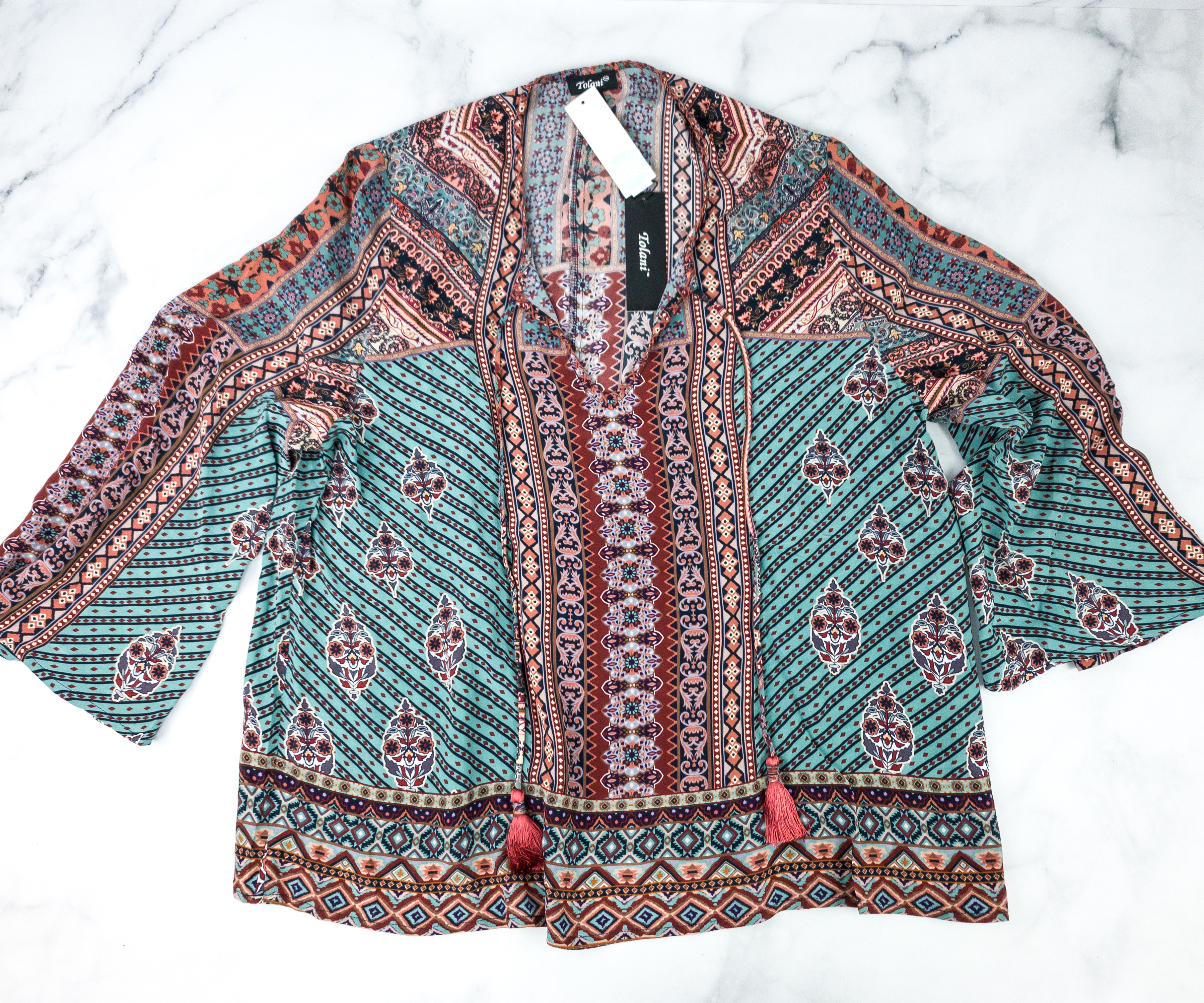 Tolani Farrah Silk Blouse ($158) This blouse has a boho chic feel to it!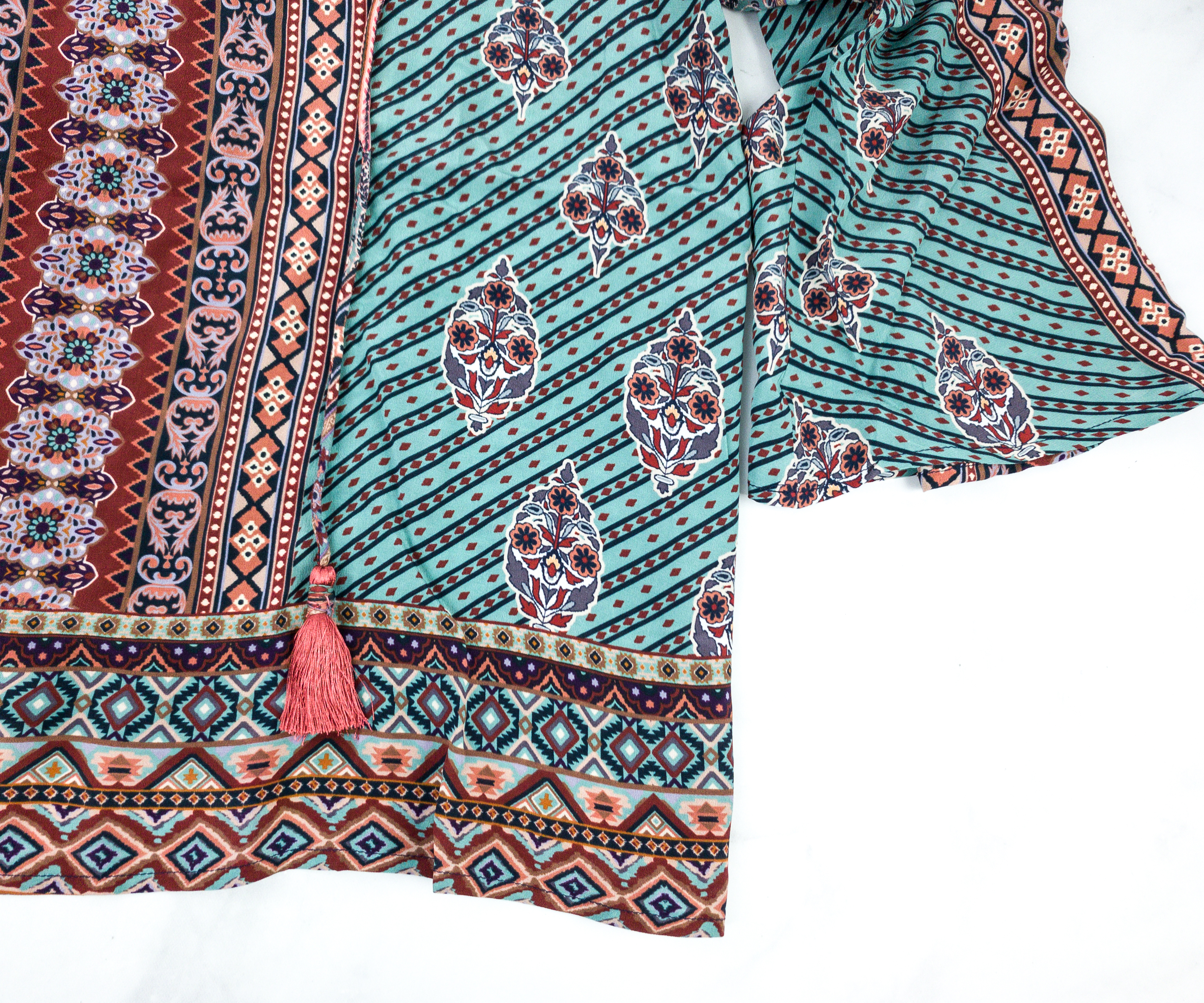 I'm loving every detail from the floral pattern to the cute little tassels.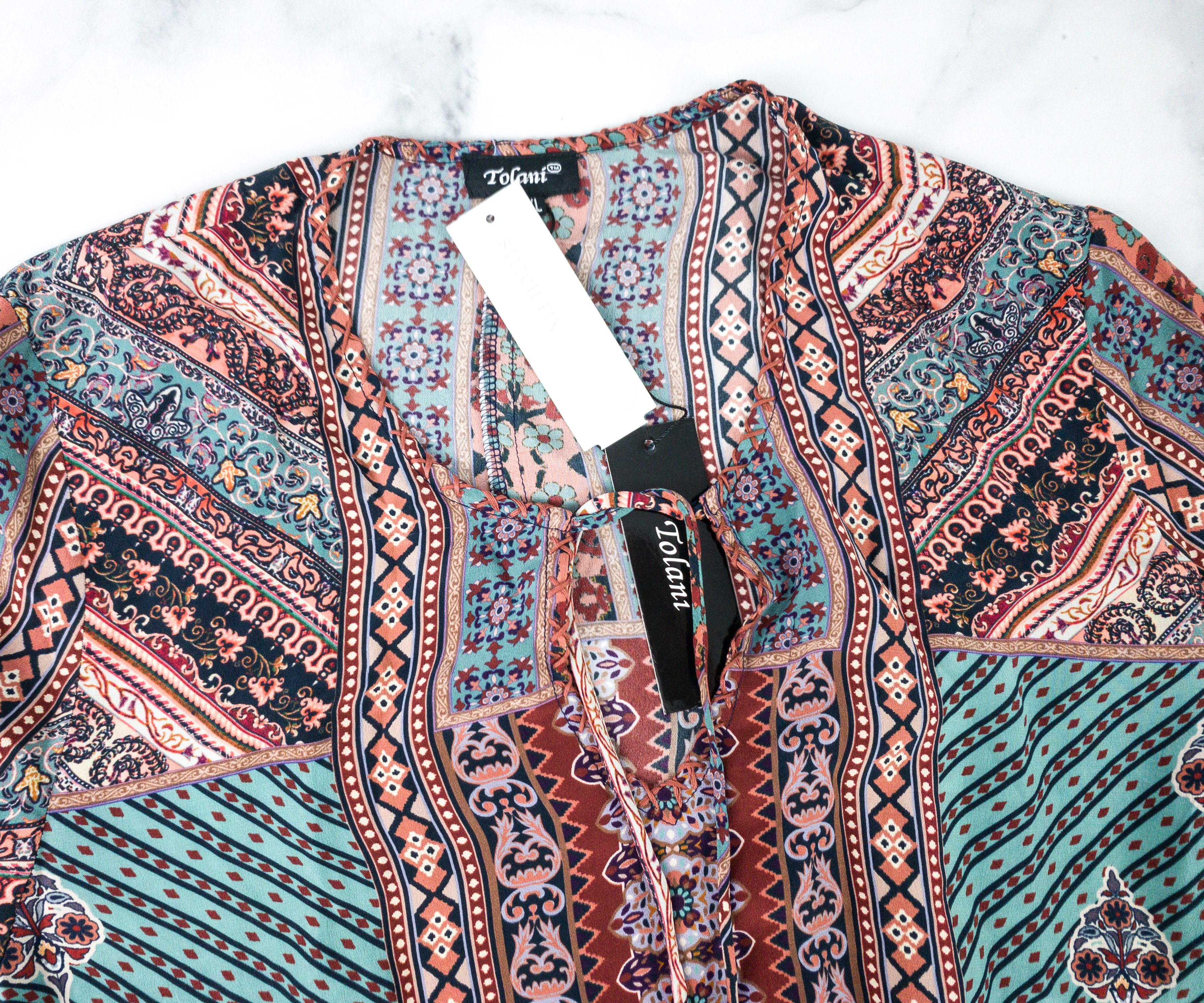 This blouse has a deep V neckline that it cut when you tie the strings attached to each side.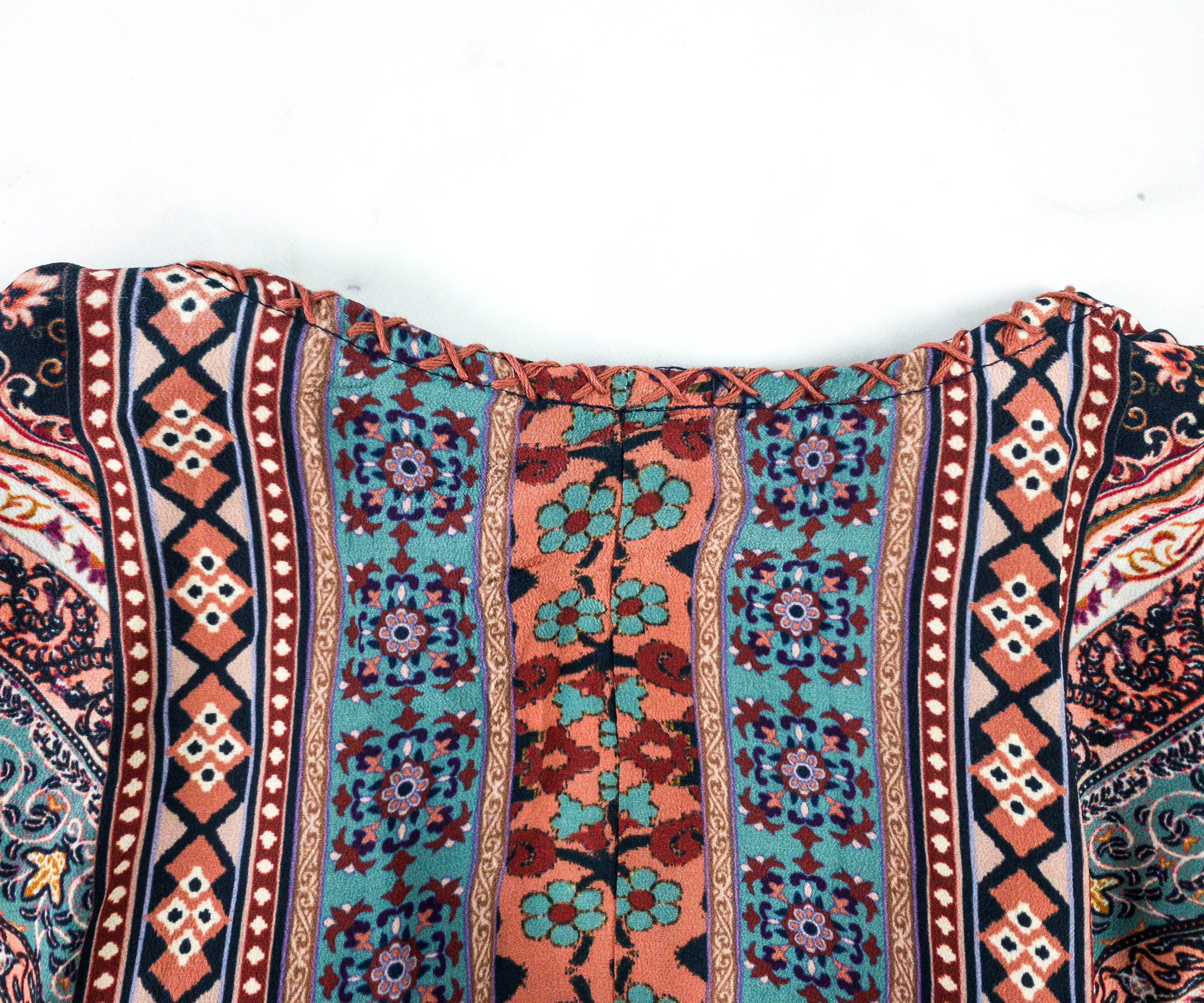 The colors and the patterns play a great role in this whole piece. They're really intricate and I find myself mesmerized just by looking at them!
This piece is a statement in itself. It has a loose fit and a flowy form. Airy enough to keep me comfortable, even on a hot summer day!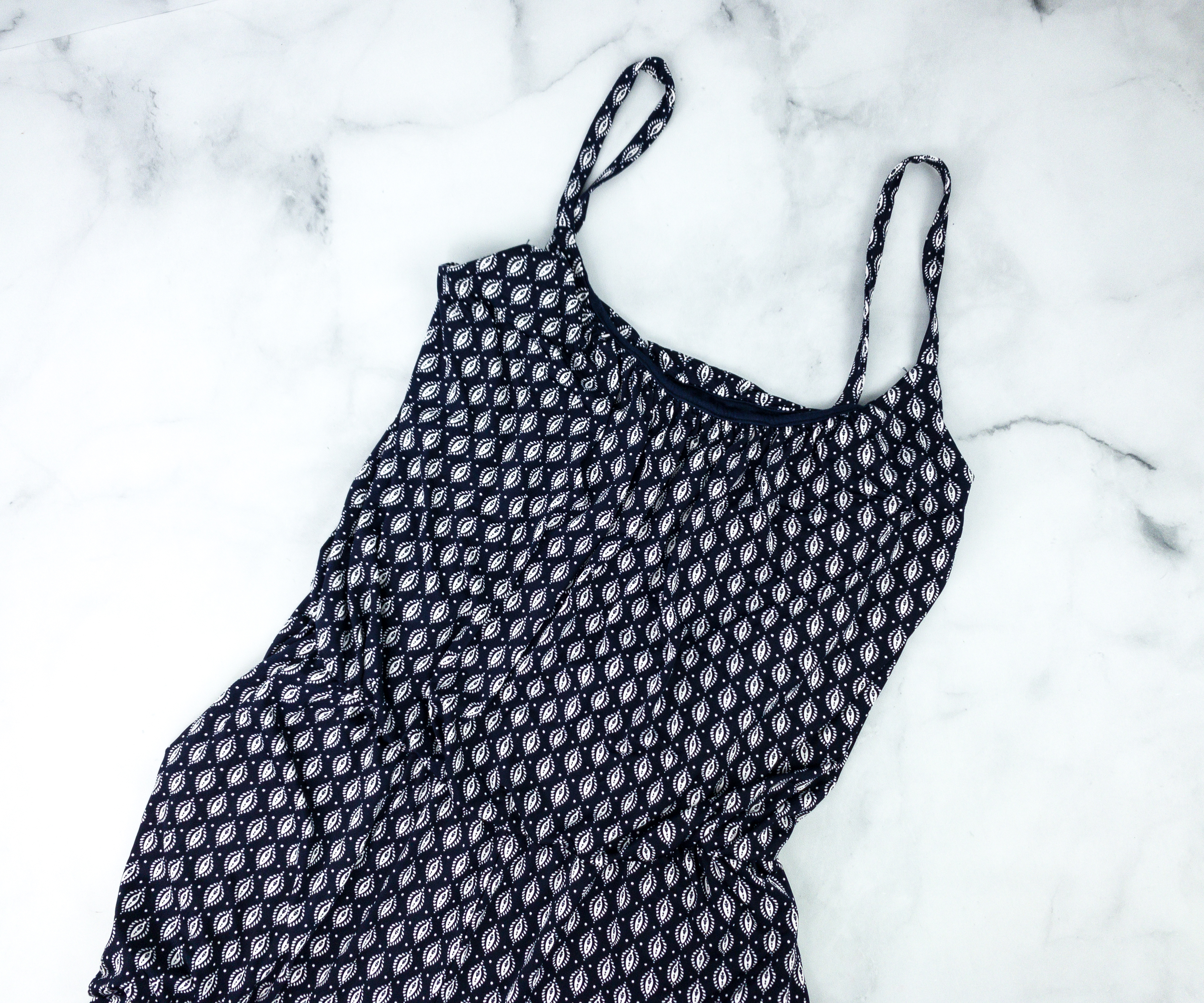 Kaileigh Adalia Knit Jumpsuit ($58) Another summer-friendly outfit is this jumpsuit that has an interesting print.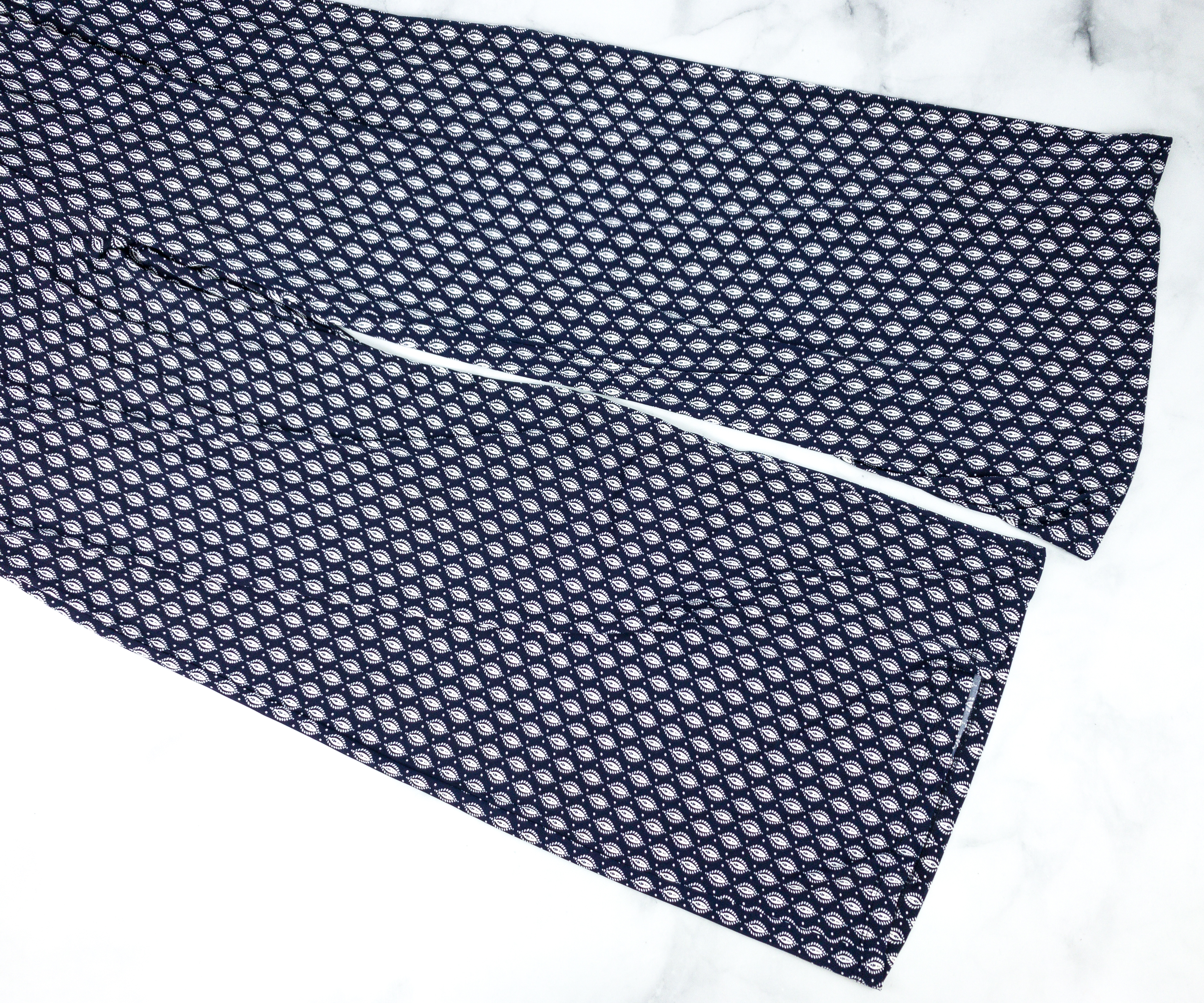 The hem is wide and the actual pants are flowy!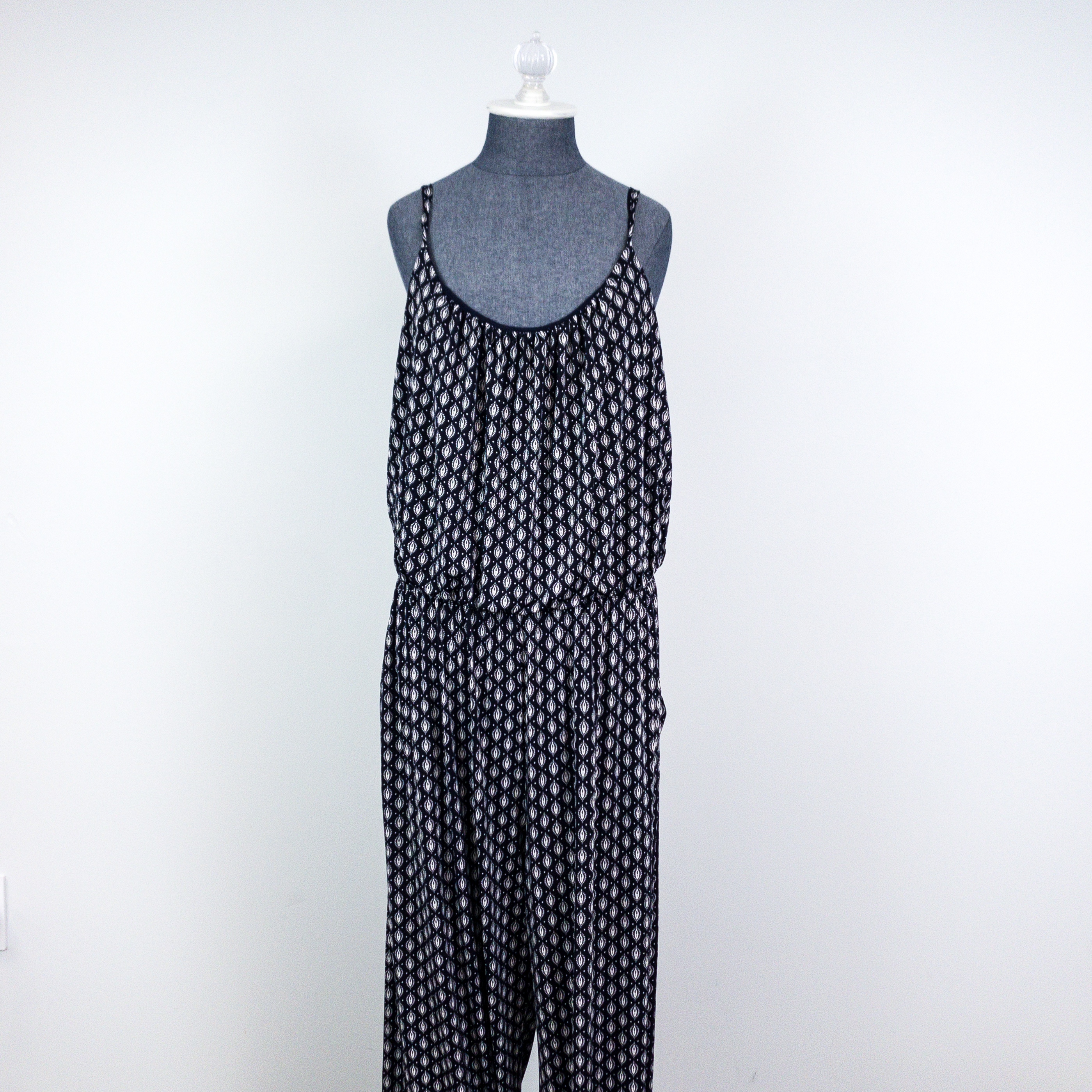 The top has a loose fit but I like how it gathers up in the mid-section to give it more silhouette.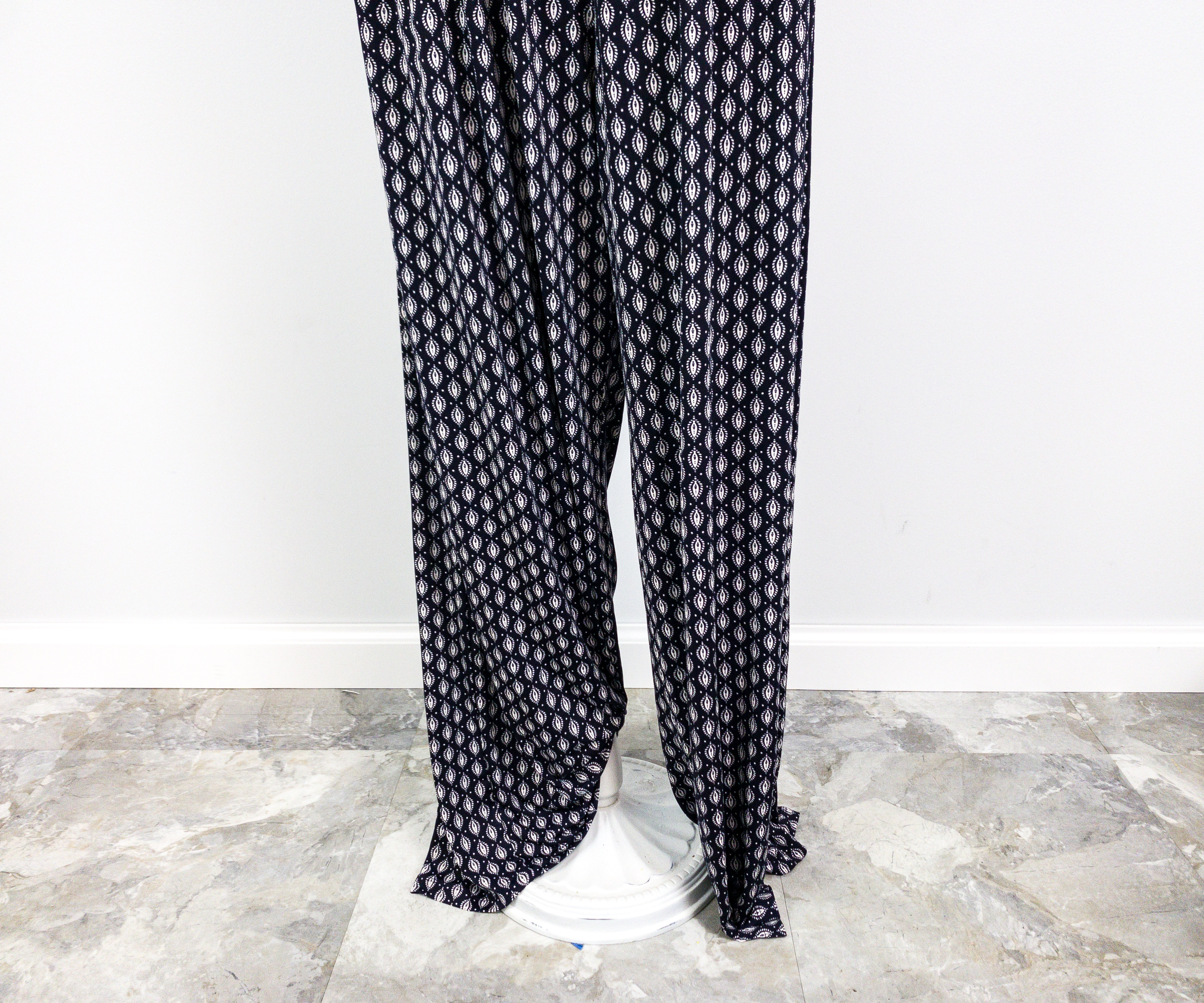 I really like the fit of this jumpsuit. It's also light and comfortable to wear. I'm thinking of jazzing it up with accessories like a necklace and some bangles!
It's another fix with season-friendly clothes! I really loved the jumpsuit in this month's fix but my favorite would have to be the silk blouse! It's just so great and pleasing to look at, a statement piece in its own right. I love its soft fabric and intricate patterns as well. The bag is also nice and spacious enough for my essentials. Overall, everything I received is really amazing and I'm so happy I got to try them out! If you want to amp up your wardrobe but don't want to go to the mall, this subscription is a great option. You're also free to send back items, in case there's something you don't like or don't fit!
What did you get in your Stitch Fix this past month?