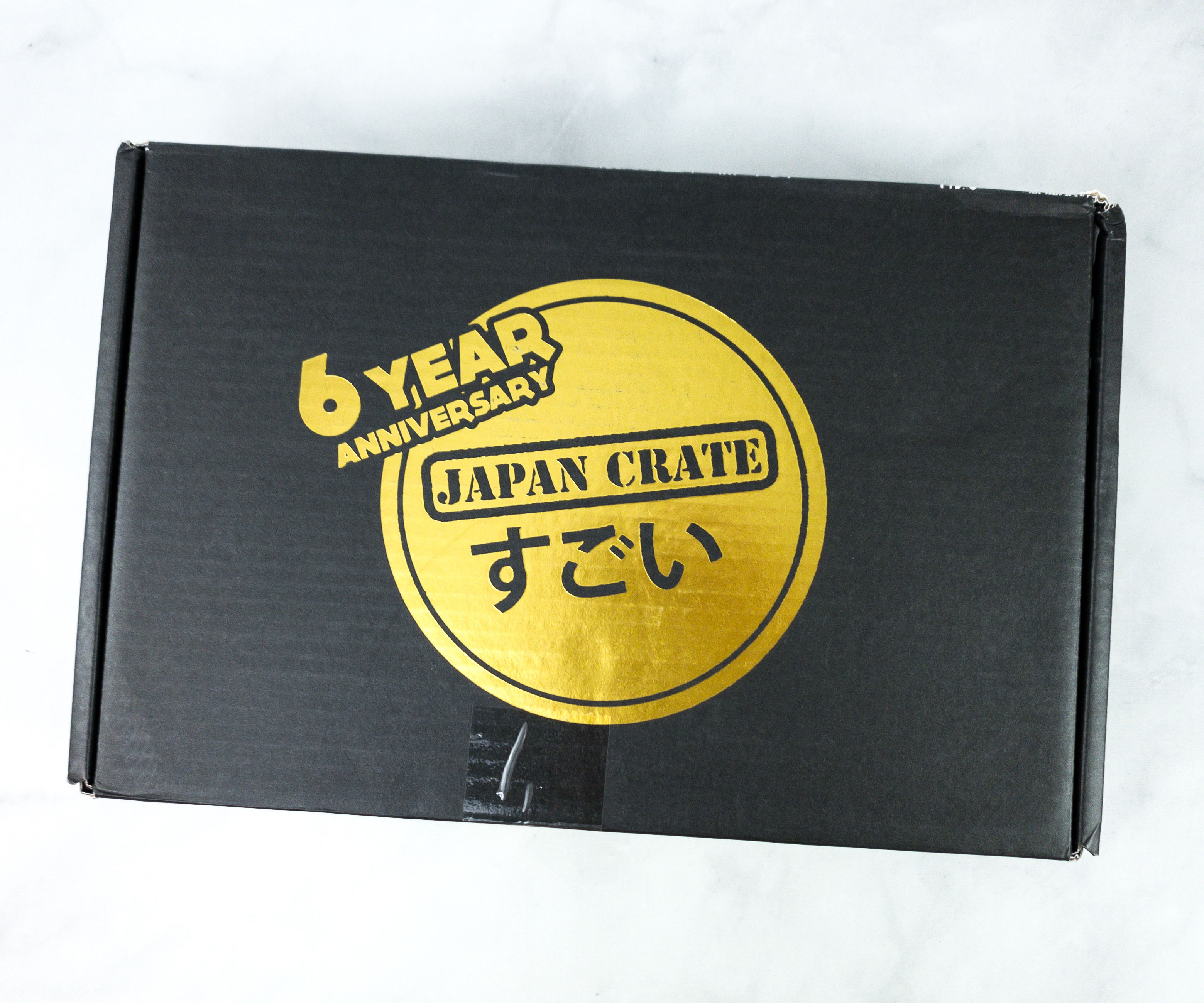 Japan Crate is a monthly subscription box that helps you "experience the excitement of Japan every month through fun candy & snacks." They have three subscription levels that start at $12 a month and offer 1, 3, 6, or 12-month plans that auto-renew at the end of the term. Japan Crate aims to send candy that is fun and exclusively available in Japan.
DEAL: Save $3 on your first regular or premium crate with coupon code HELLO.
This is a review of the Premium box!
This month's box looks different because it celebrates Japan Crate's 6th anniversary!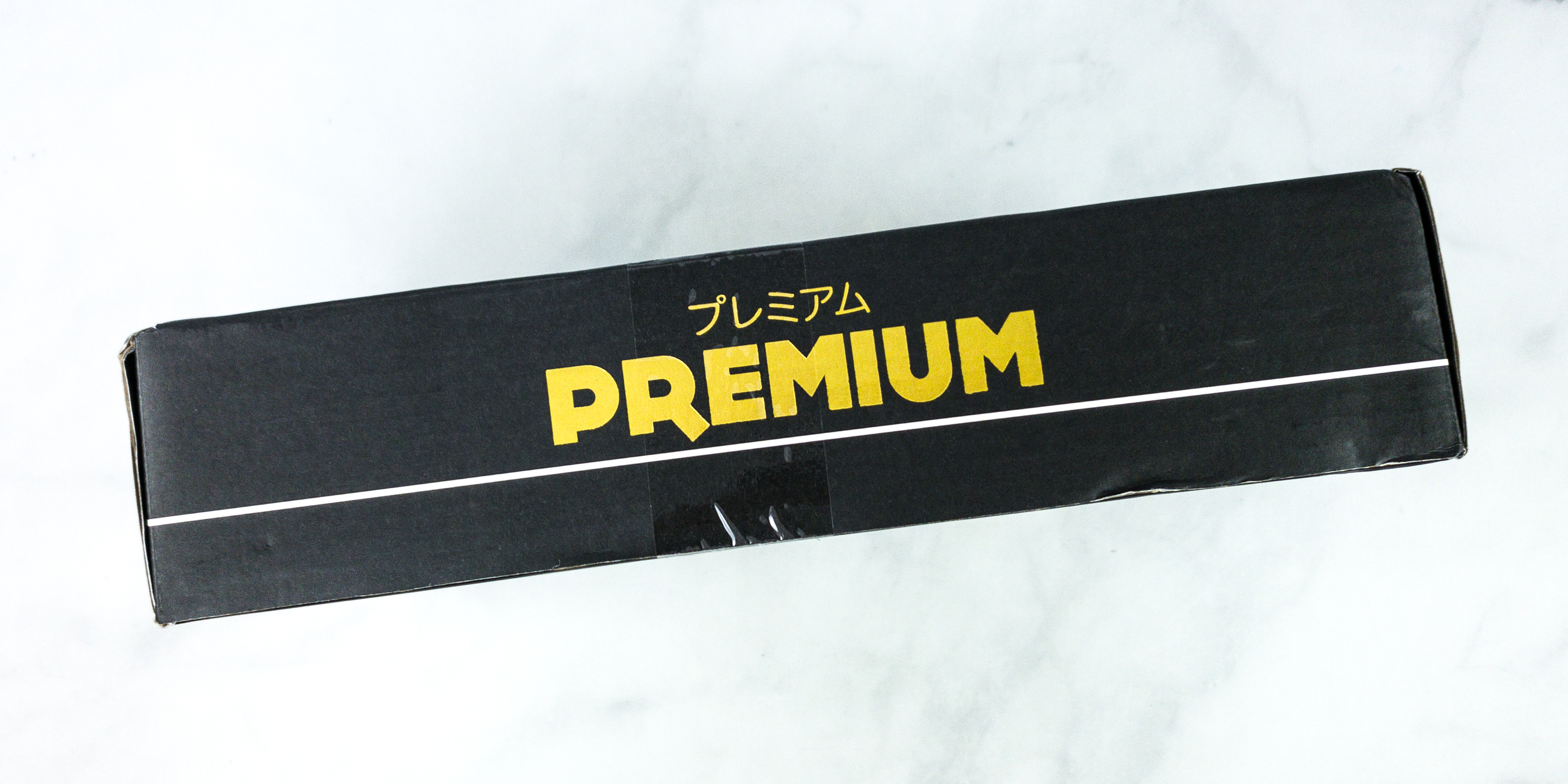 The box was well-sealed when it arrived.
As always, there are LOTS of snacks in this box!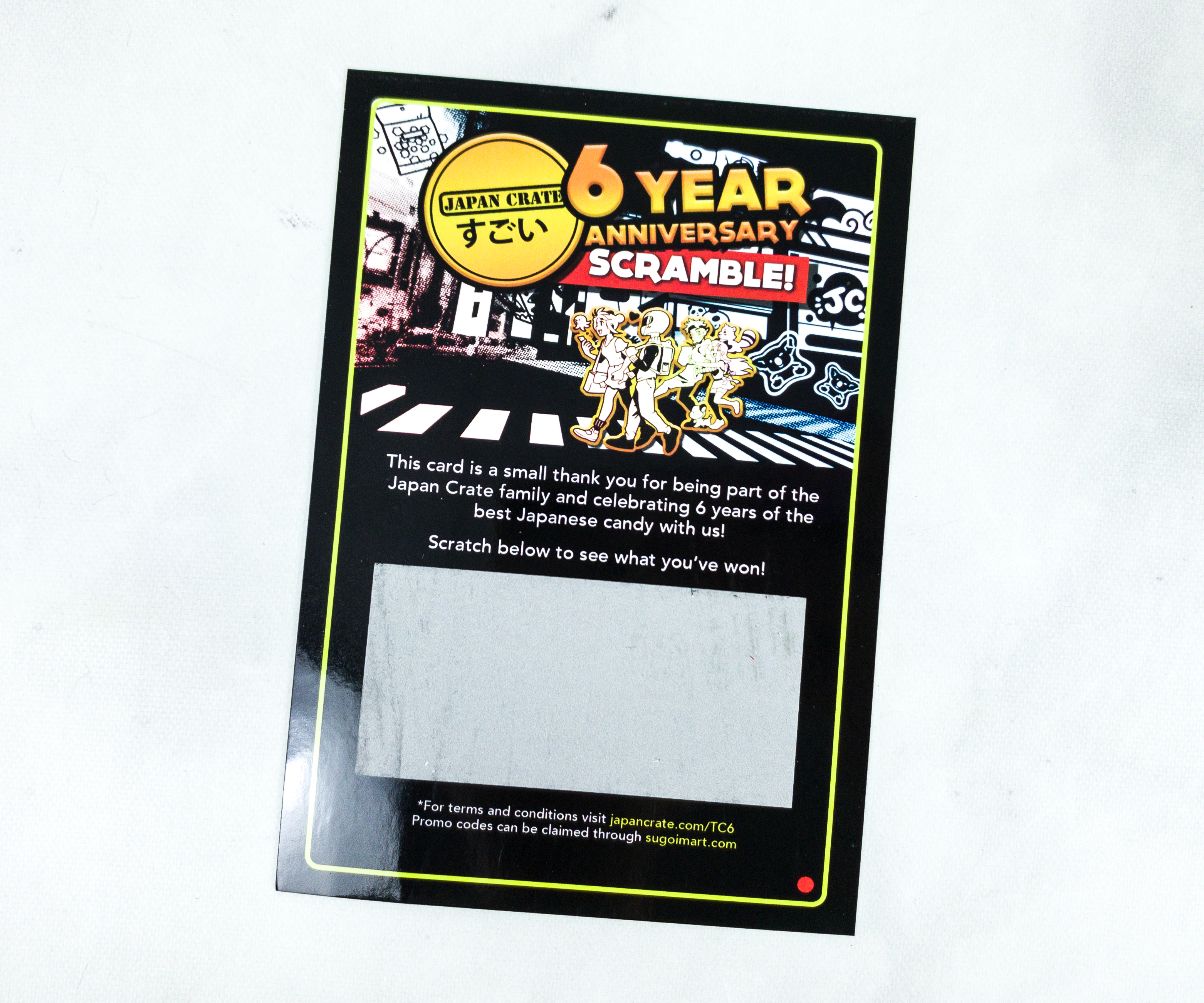 In celebration of Japan Crate's anniversary, they sent us this scratch card where we can win different prizes!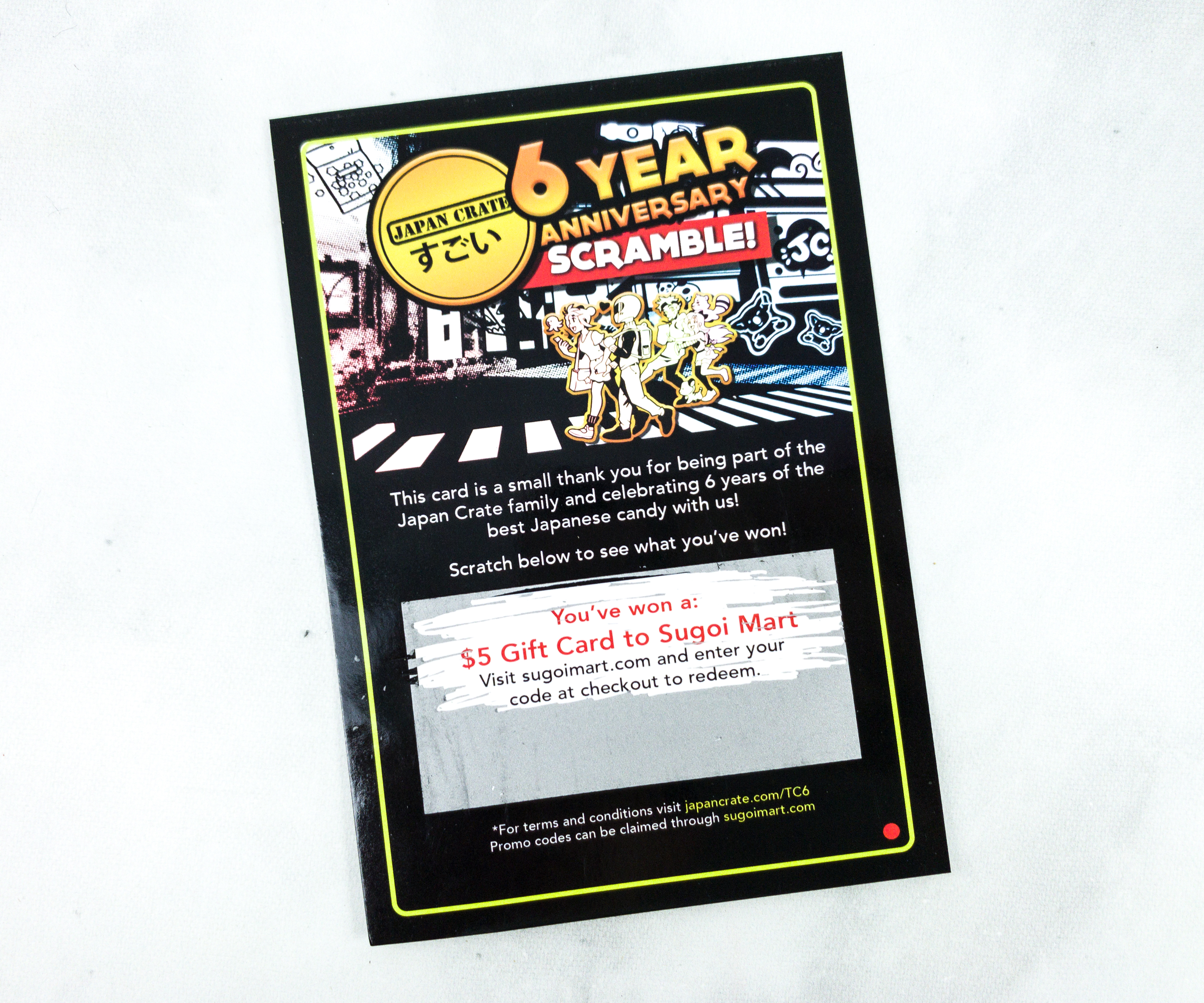 I won a $5 gift card to Sugoi Mart!
I'm loving the black and gold-colored designs on the box this month!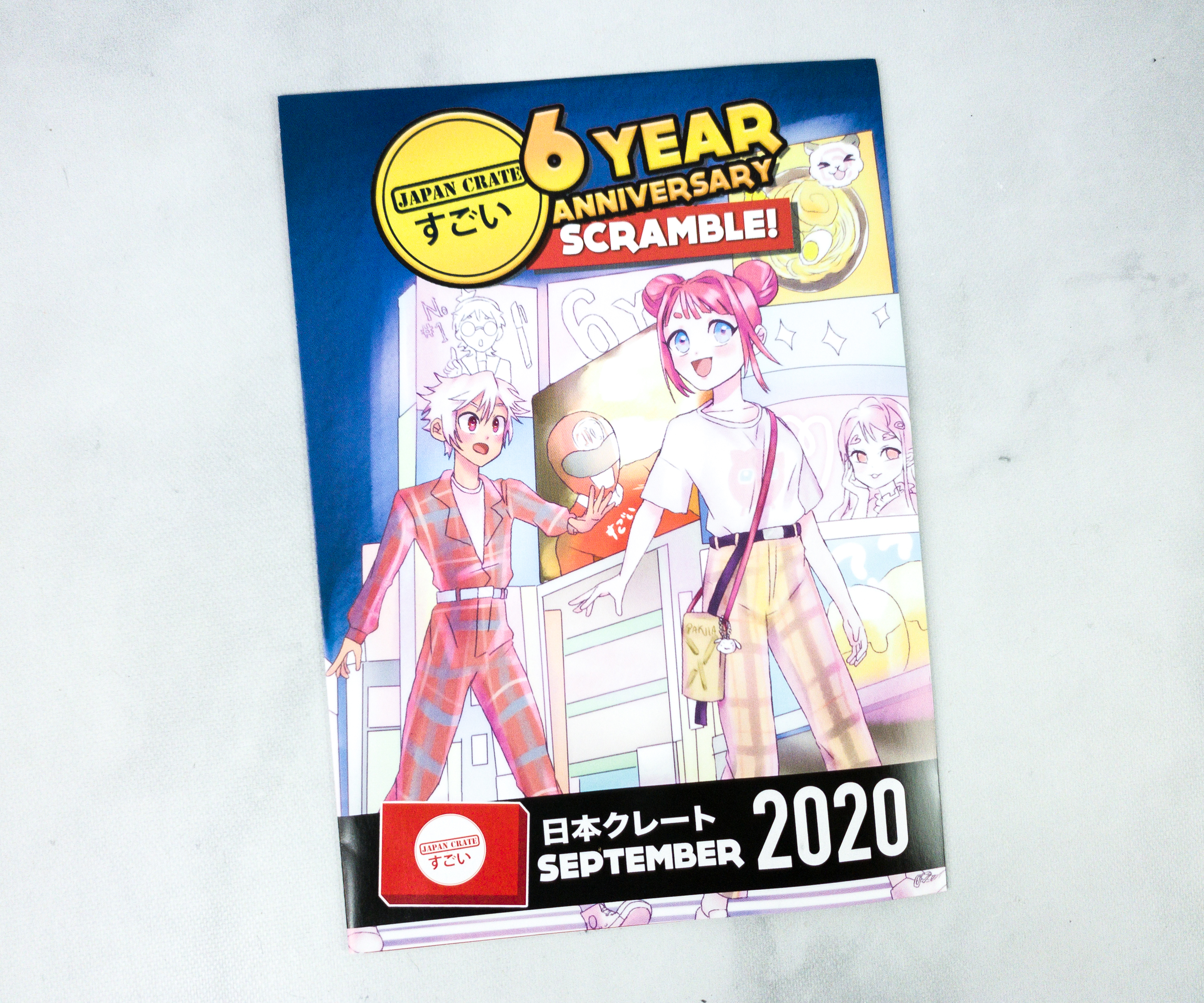 The box also includes an information booklet!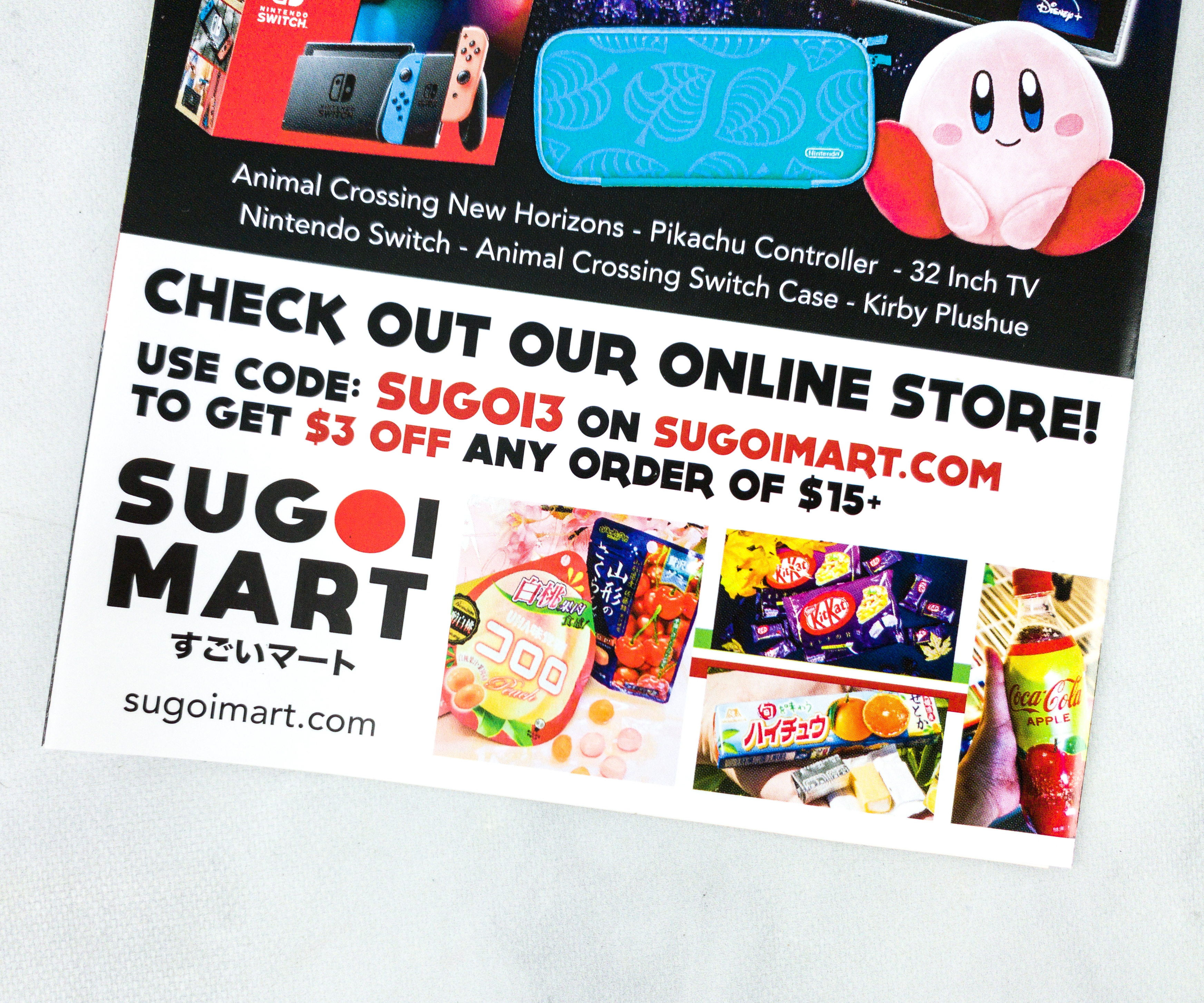 Featured on this part of the booklet is Sugoi Mart. They gave us a $3 off coupon code which we can use on orders $15 and up!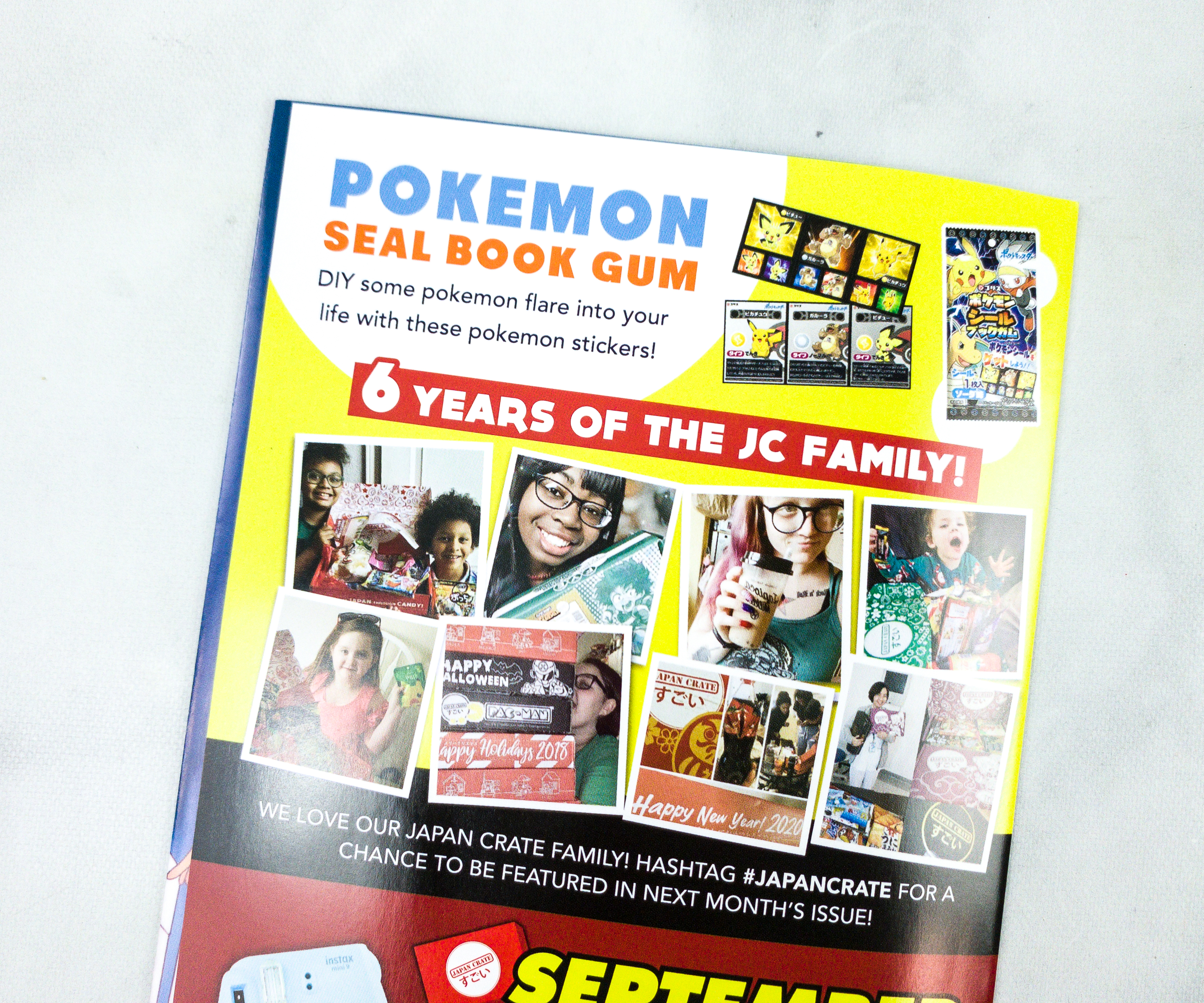 The booklet also features selfies of subscribers with their Japan Crate Box.
Inside the booklet is a chart of contents that lists all the snacks from three different box sizes. There are 3 different subscription levels available: The Mini includes 5 items, the Original includes those items PLUS another 5 items, and the Premium includes those 10 items PLUS another 5 items.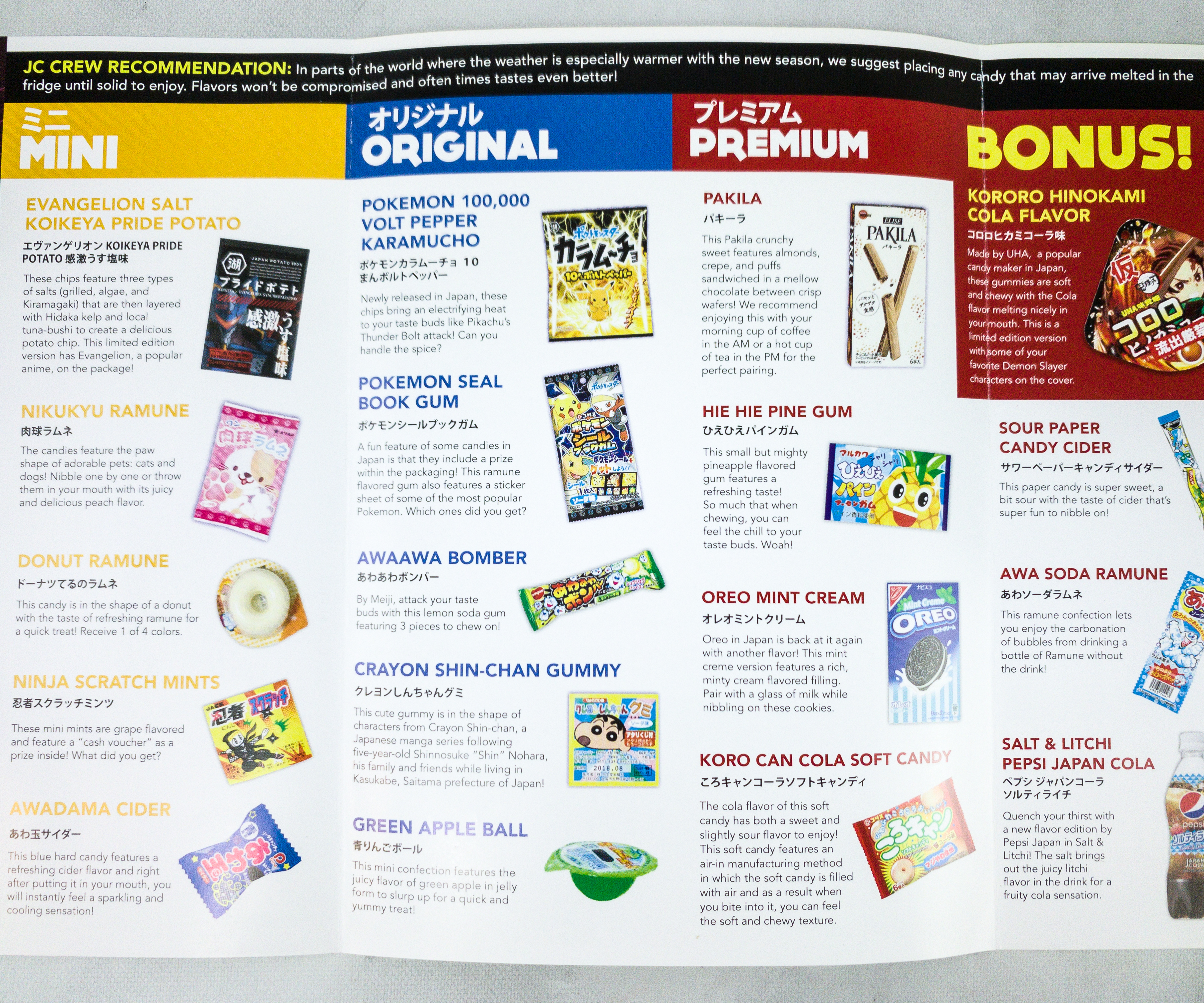 This month's bonus item is Kororo Hinokami Cola Flavor.
There is also info about festivals held in Japan during September, and some Japanese vocabulary words.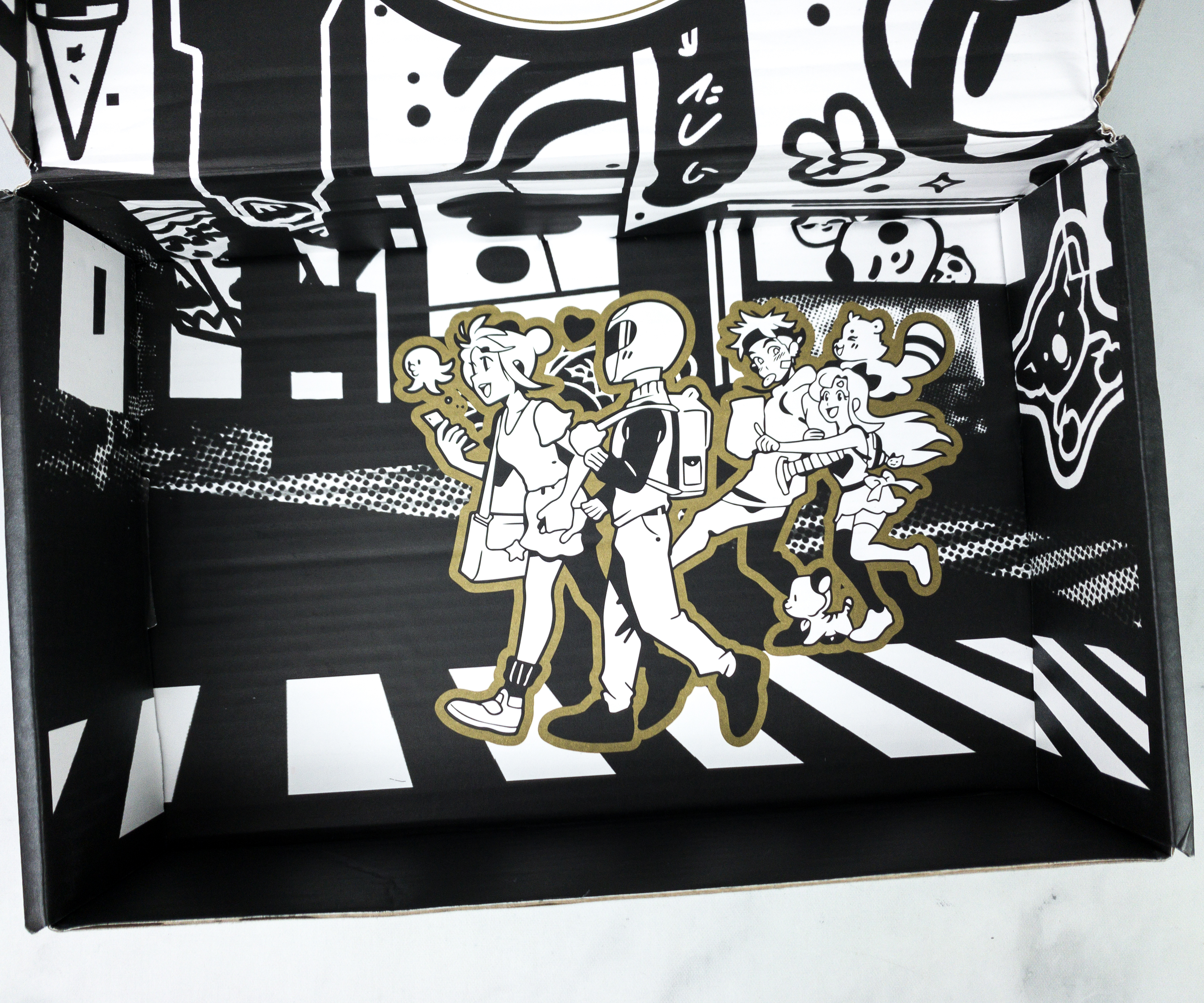 The interior of the box has an illustration of popular anime characters!
Everything in my August 2020 box!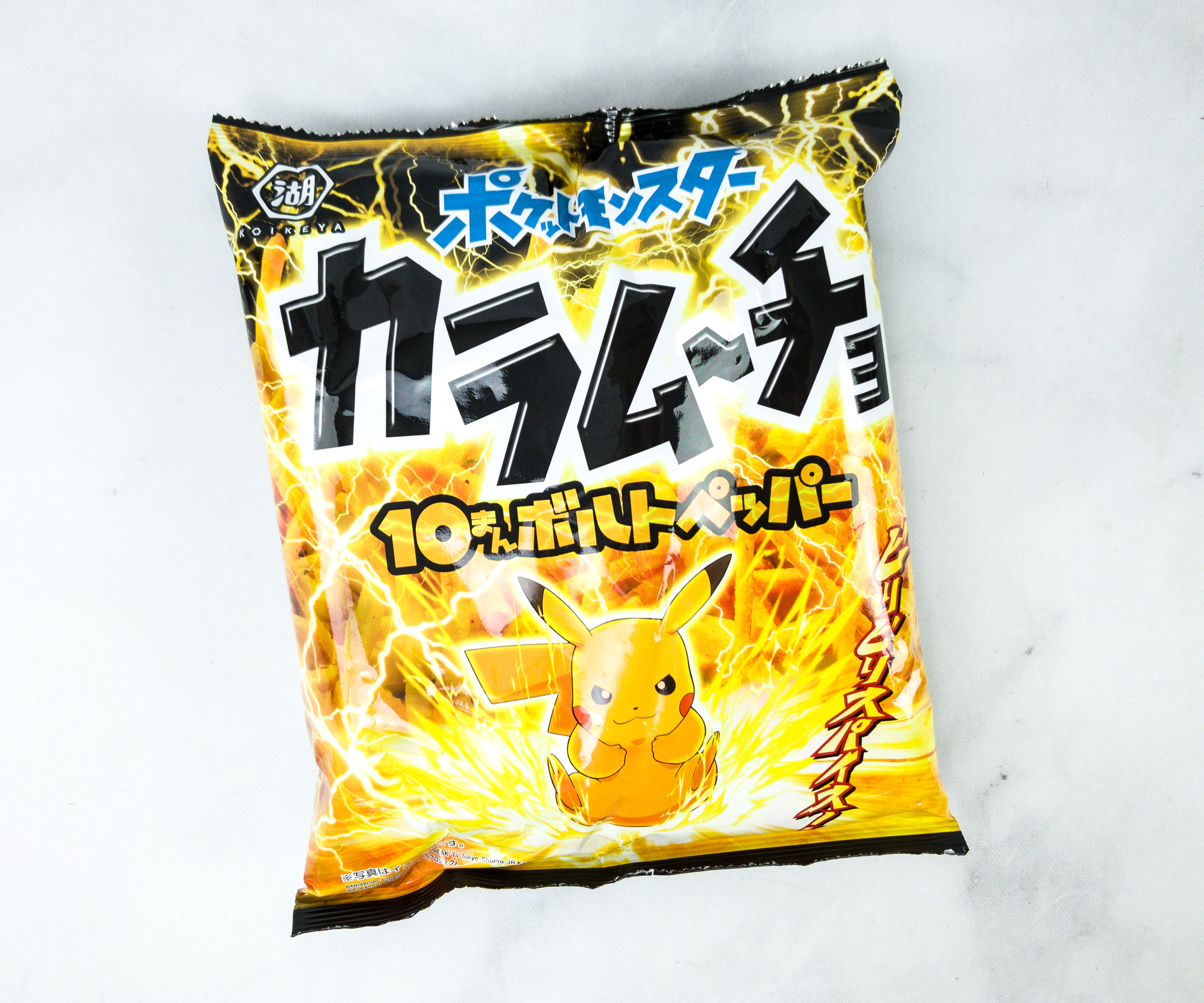 Pokemon 100,000 Volt Pepper Kamarucho. This is a newly released potato chips snack in Japan and I'm so glad to be able to try it through this box! It has a slightly lemony flavor blended with spicy Sichuan pepper, leaving my mouth with extreme heat with every bite. Pikachu seems to have warned us of this snack's one-of-a-kind spiciness with his look on the packaging!
Evangelion Salt Koikeya Pride Potato. Here's another bag of crispy chips, and this time it features 3 types of salts (grilled, algae, and Kiramagaki) plus kelp and tuna flavor. I love that they're flavorful and that they weren't as salty as I expected. On the packaging is Evangelion, a popular post-apocalyptic anime series from Japan!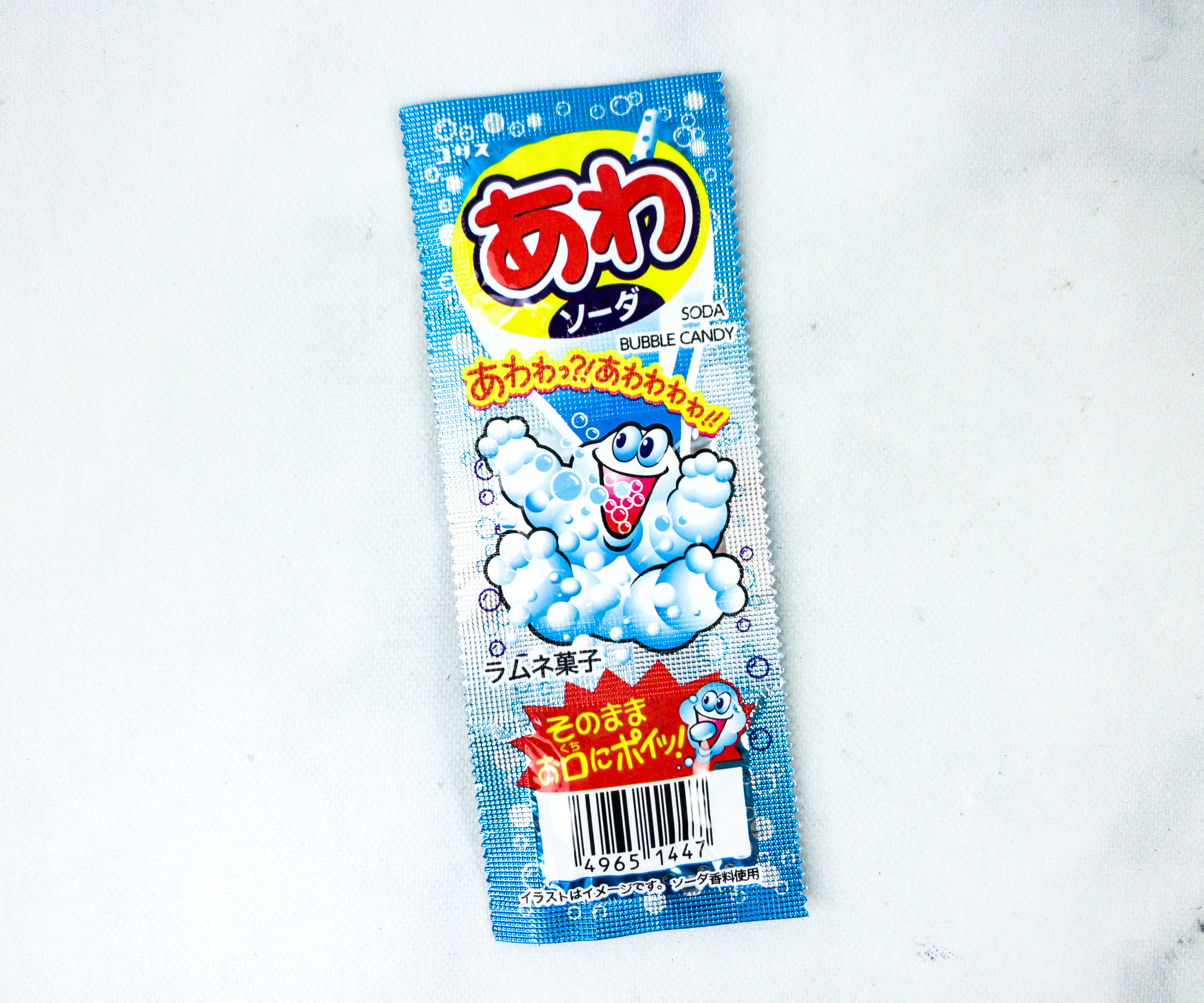 Awa Soda Ramune. This candy is inspired by ramune, a carbonated drink popular in Japan. It's fizzy and gives you the same bubbly feel in your mouth as if you're having real ramune!
Salt & Litchi Pepsi Japan Cola. This new cola variant from Pepsi Japan combines the unique flavors of salt and lychee! The drink is juicy and fruity, no wonder it's a summer hit. Especially when served cold, it's refreshing and it goes down smoothly!
Sour Paper Candy Cider. It's a thin strip of candy infused with sour cider flavor. I enjoyed this just as much as I enjoy my regular sour candy strips! It's mouth-puckering and packed with tons of flavor!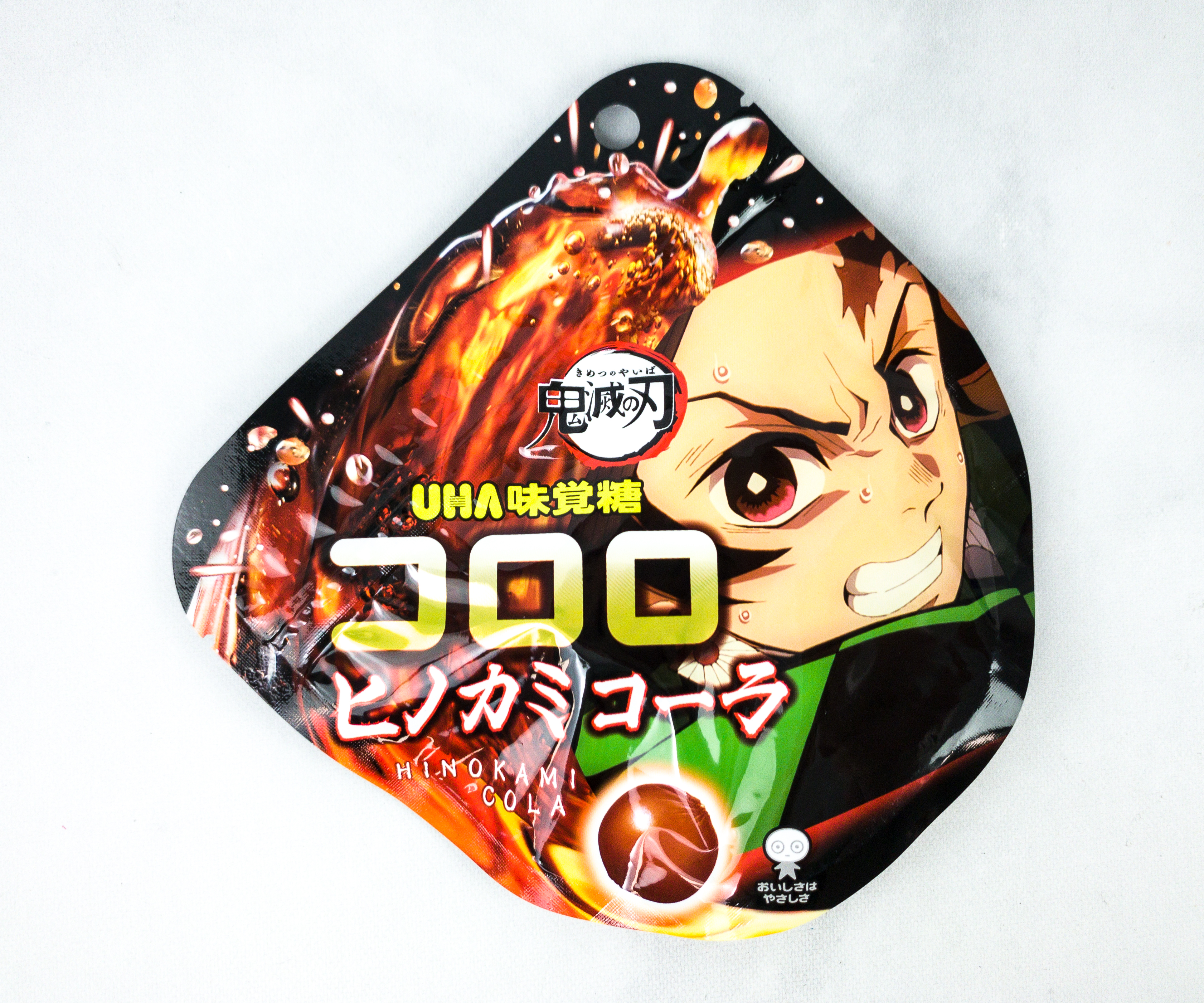 Kororo Hinokami Cola Flavor. This month's bonus item is a pack of cola-flavored gummies! Each piece is soft and chewy, with the refreshing flavor bursting in your mouth in every chew. Another thing to like about this snack is that the packaging features Demon Slayer!
Koro Can Cola Soft Candy. Another tasty treat for cola lovers is this soft candy! It's pillowy soft because it's filled with a lot of air when it was made. The sweetness and tartness is well-balanced, and it's such a delight to chew on.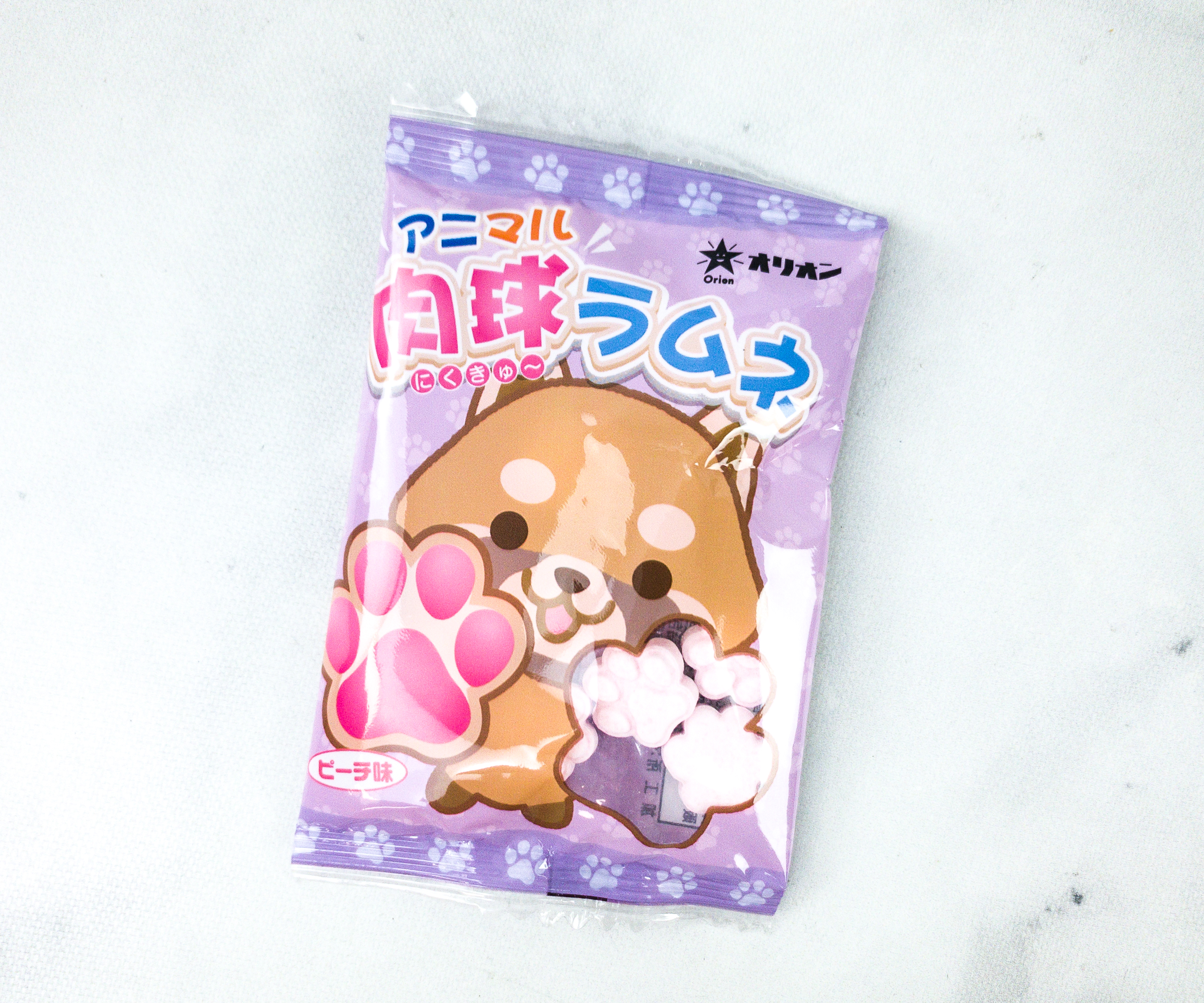 Nikukyu Ramune. I love these paw-shaped candies! They're not just cute, they're also packed with a juicy peach flavor. They come in a small pack that's easy to stash in a bag or pouch for a fruity treat wherever you go.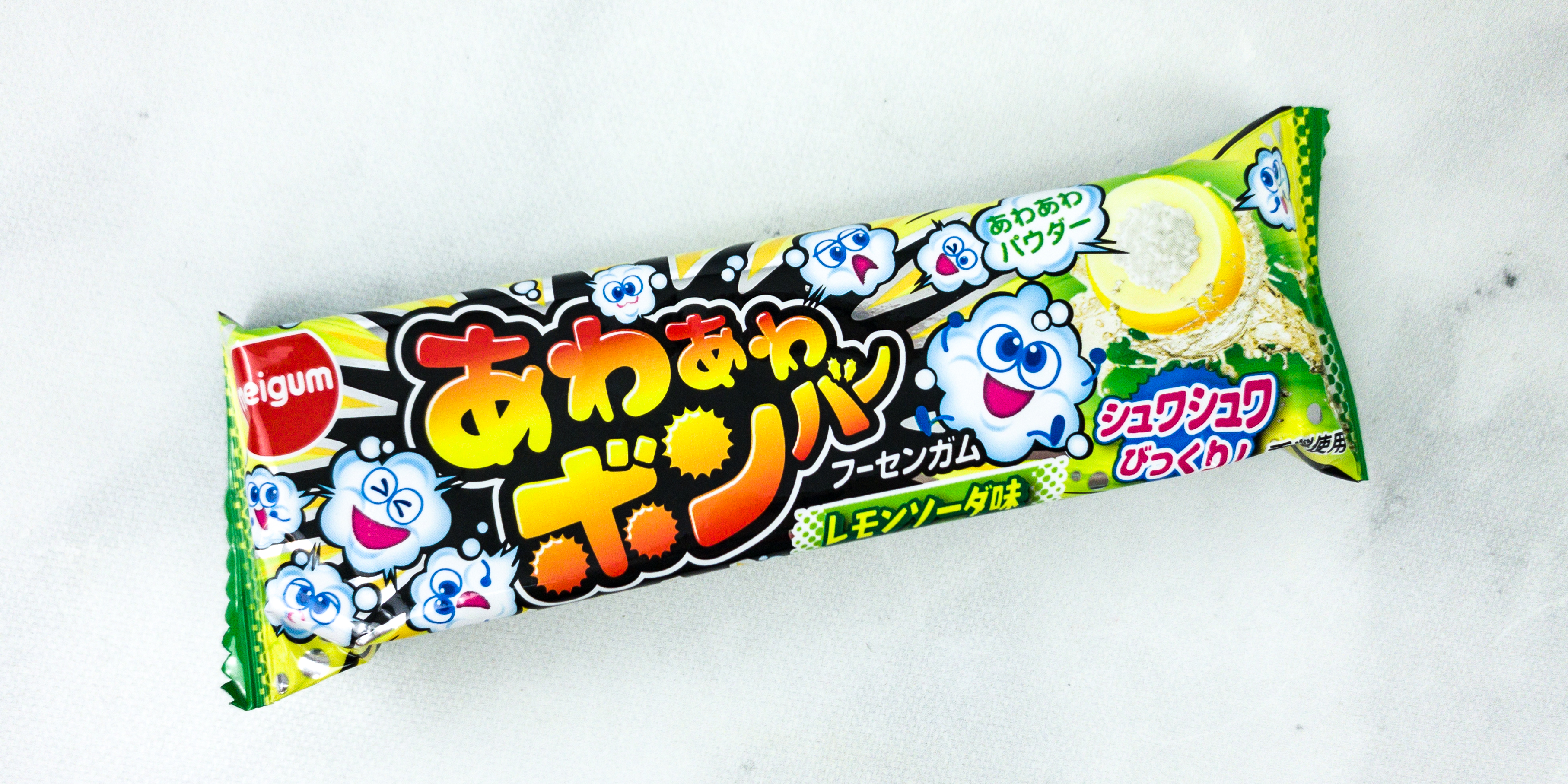 Awa Awa Bomber. This pack contains 3 pieces of lemon soda flavored gum. As a sour candy lover, this didn't disappoint my taste buds!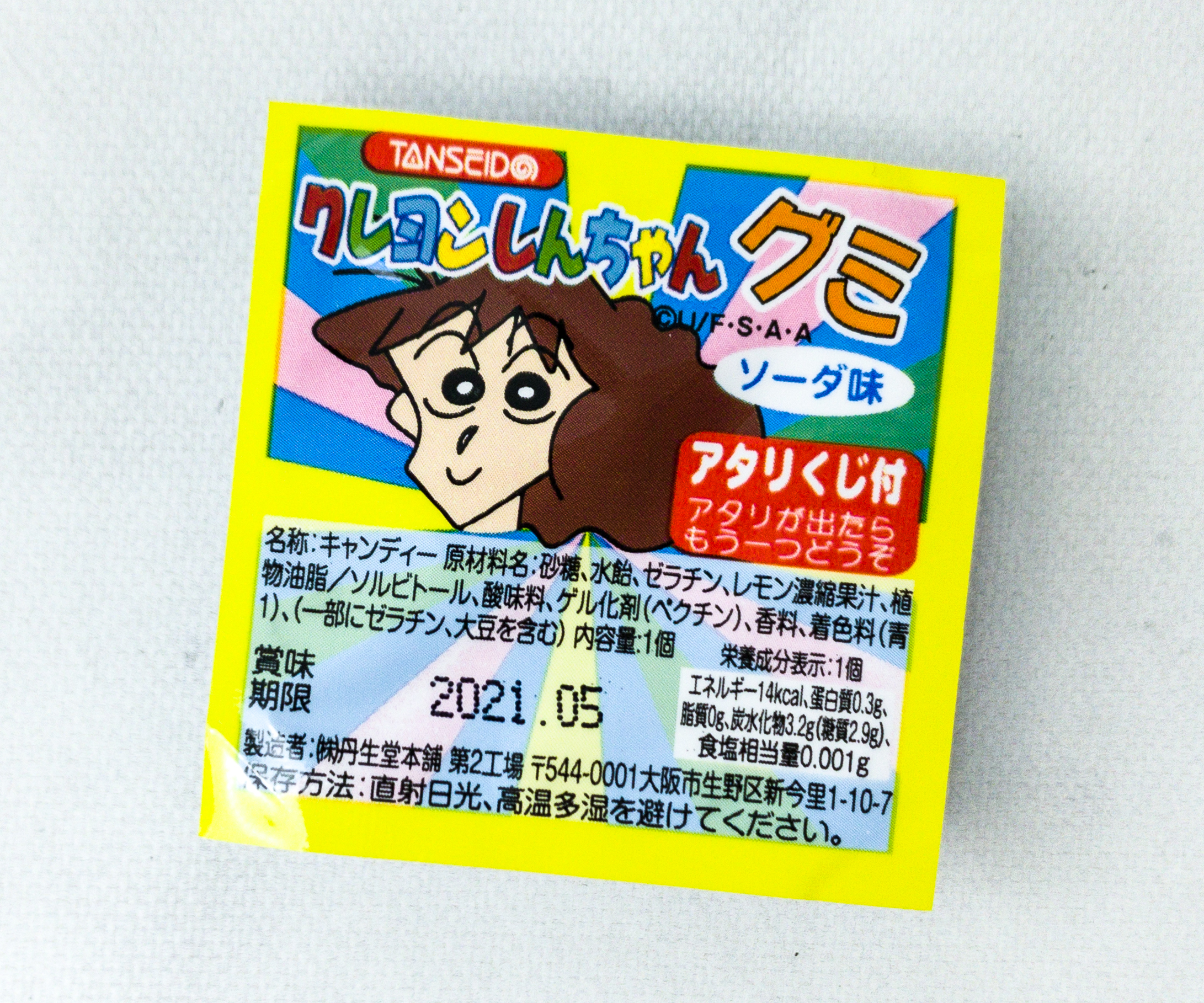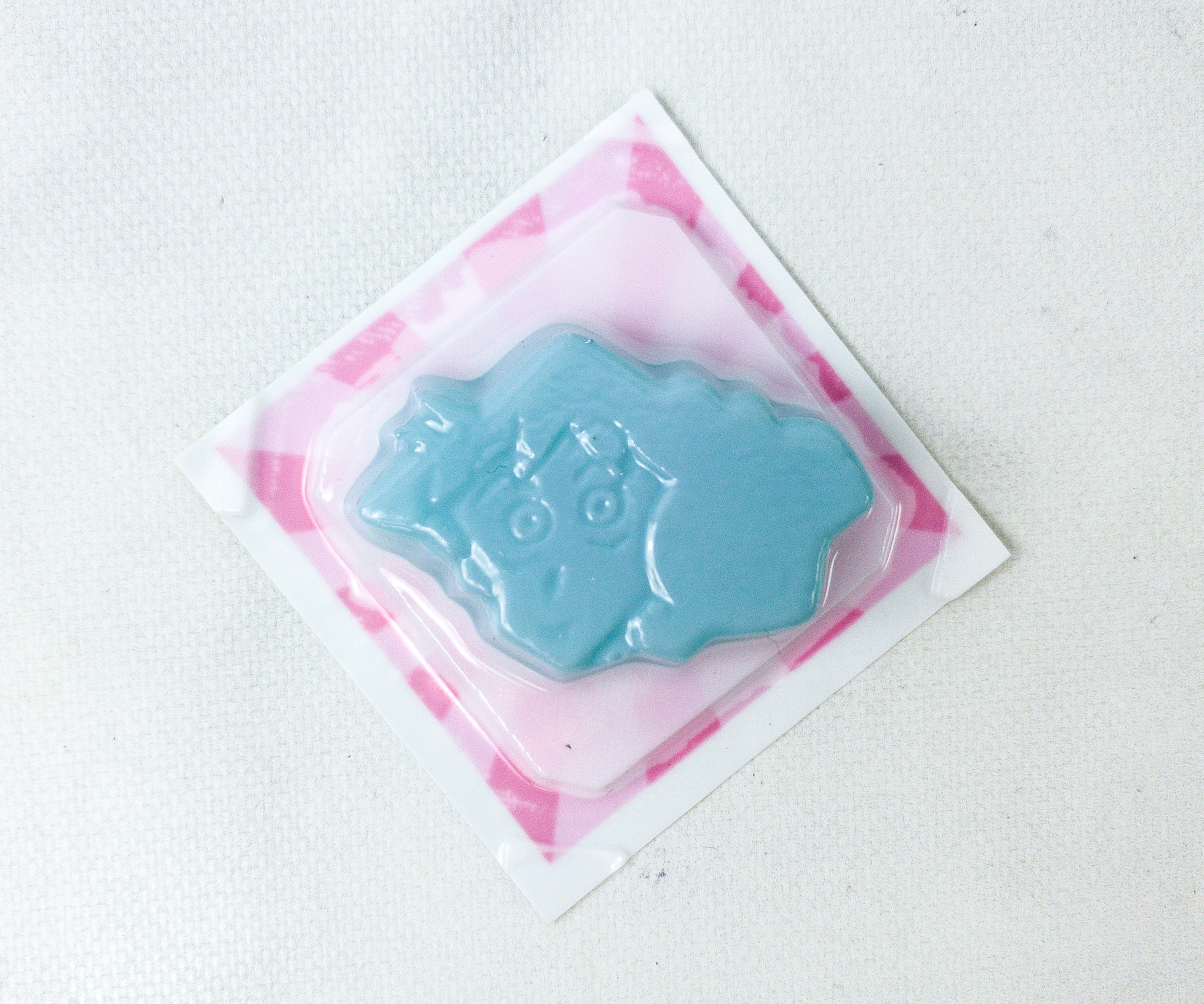 Crayon Shin-Chan Gummy. Crayon Shin-Chan is a popular manga series in Japan. Subscribers will get a gummy featuring one character from the series, and mine is Misae Nohara, Shin-Chan's mom! This candy is soft and chewy.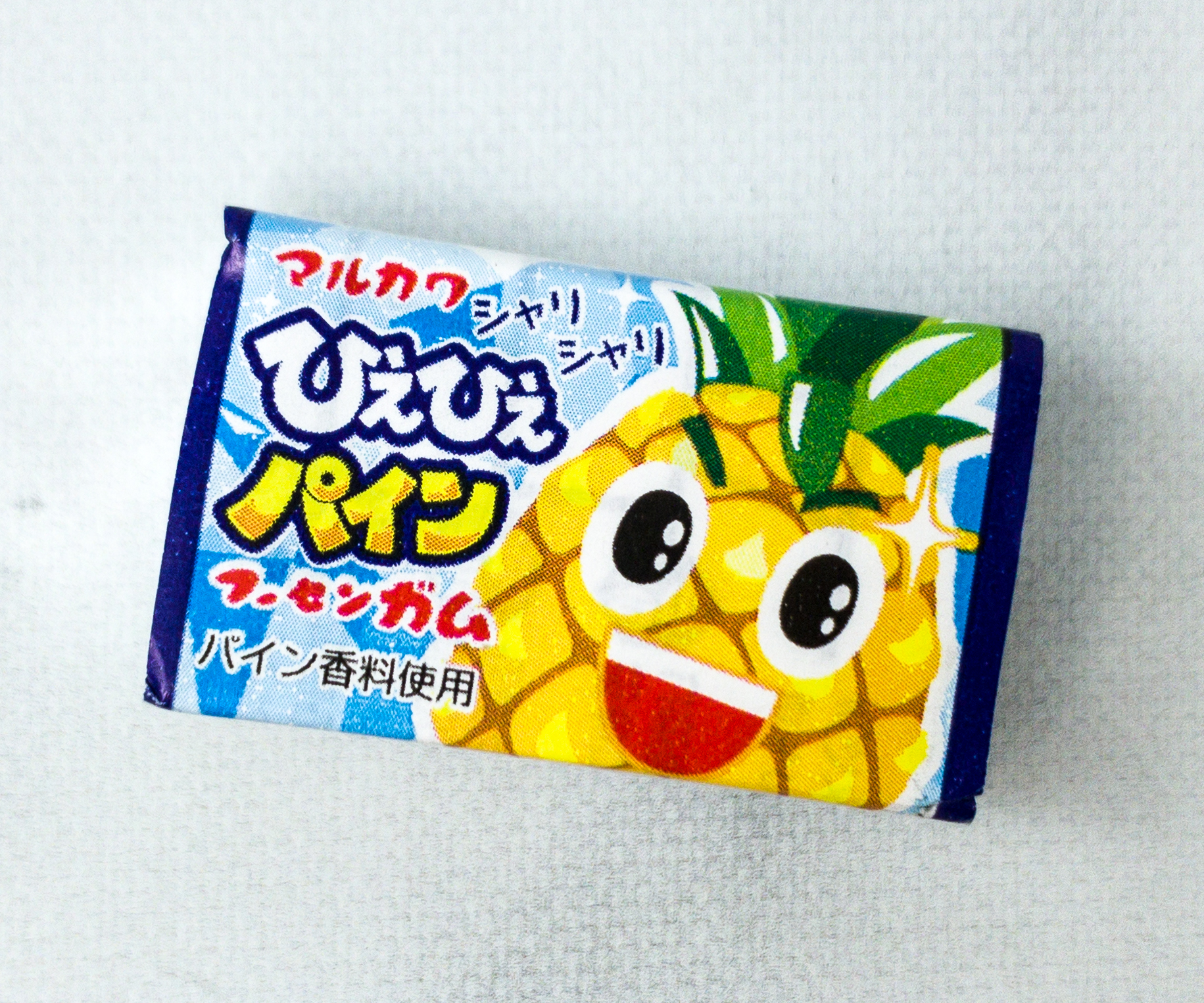 Hie Hie Pine Gum. This gum may be small but its pineapple flavor packs a punch! The flavor lasted long, so I really enjoyed it.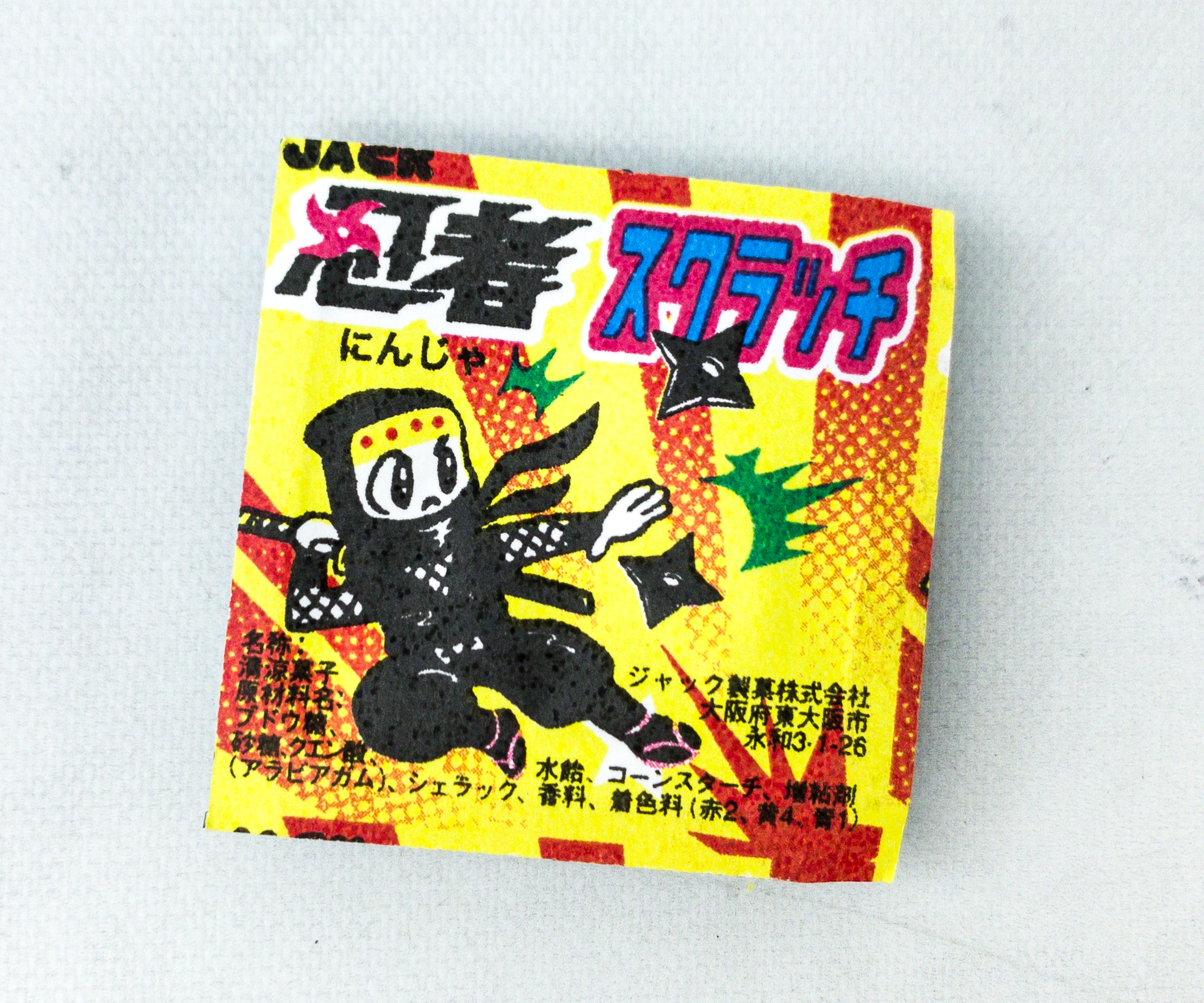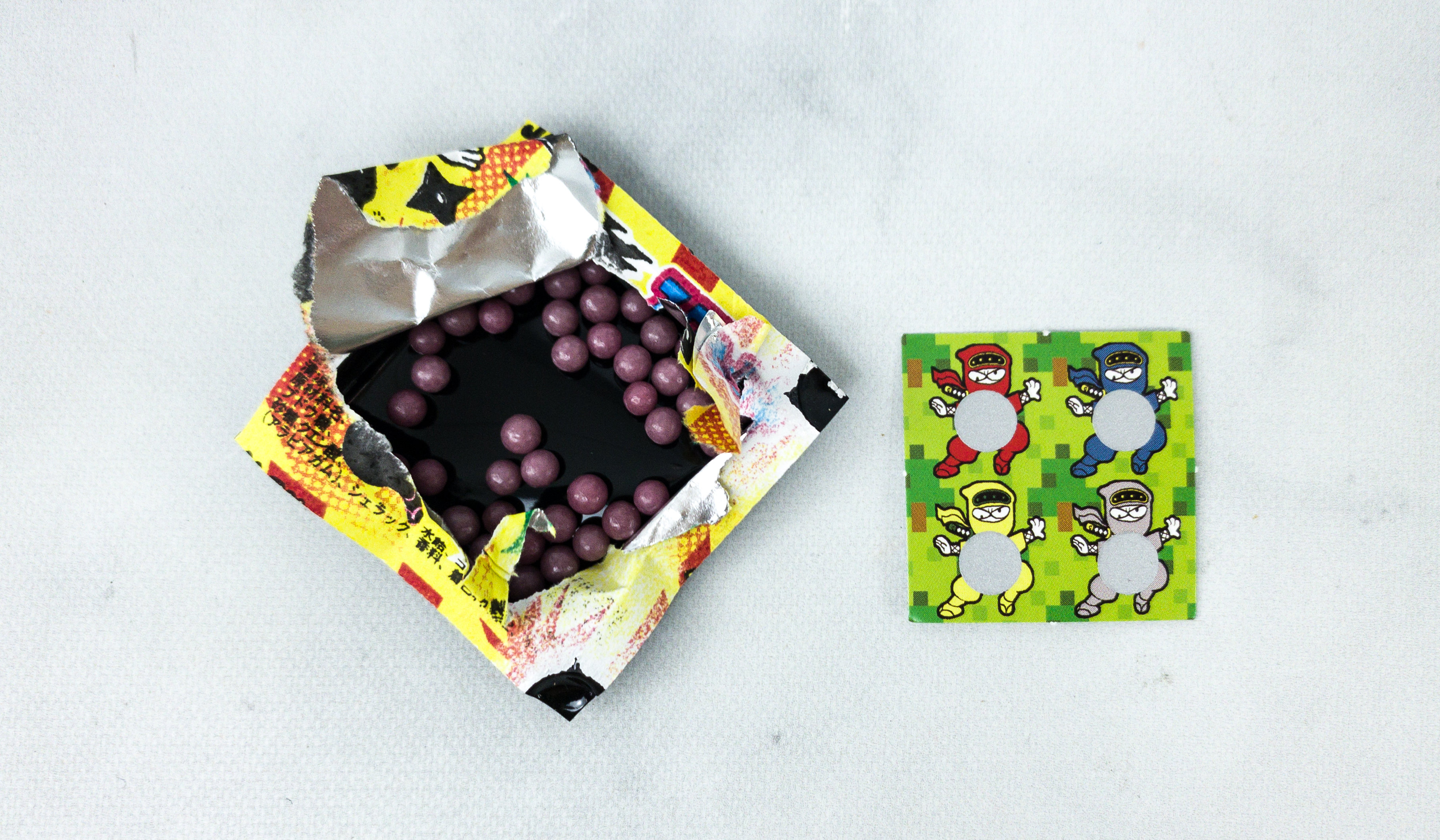 Ninja Scratch Mints. Each pack contains mini grape-flavored mints. They are popular with kids because it comes with a prize inside, which is a scratch card.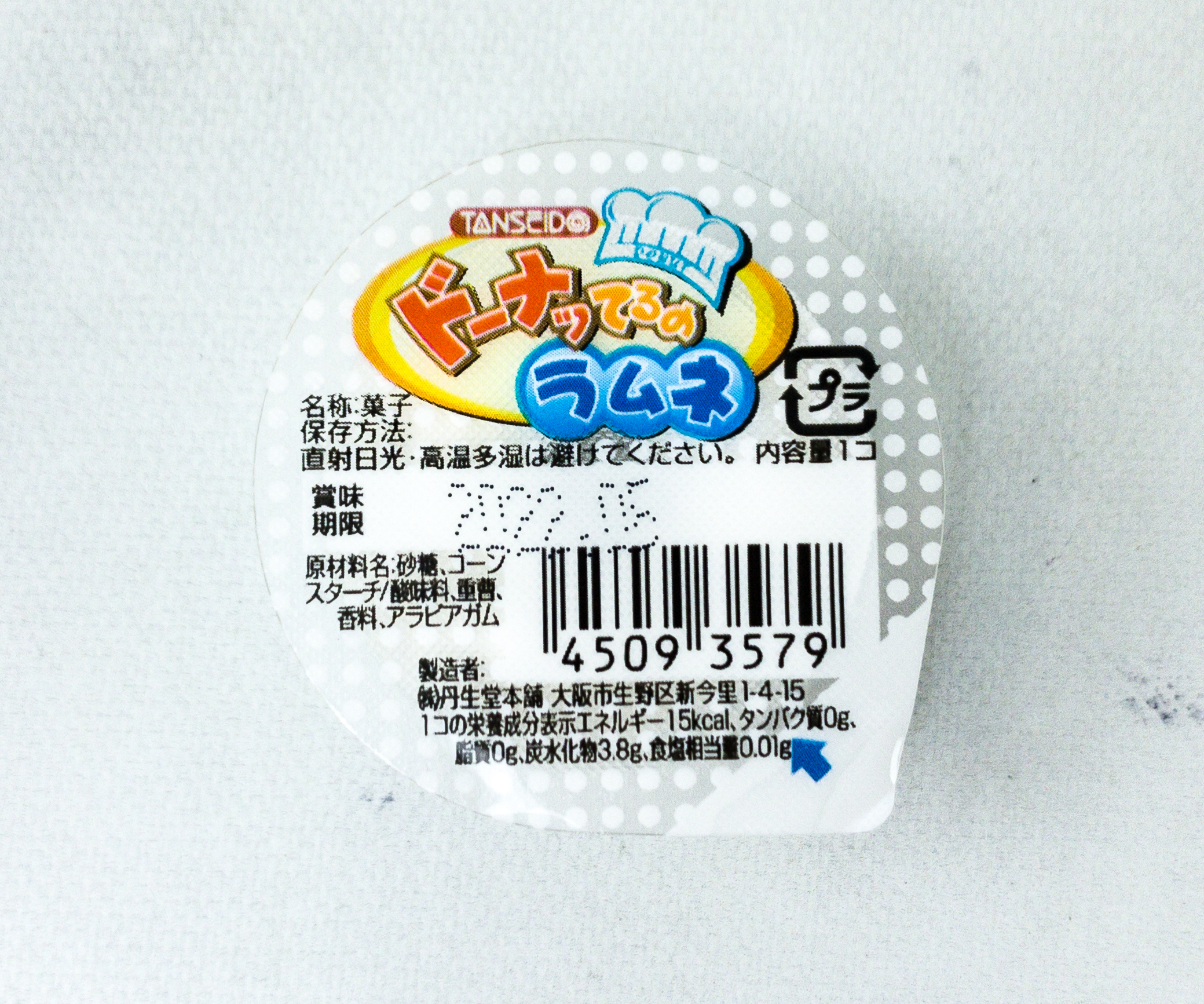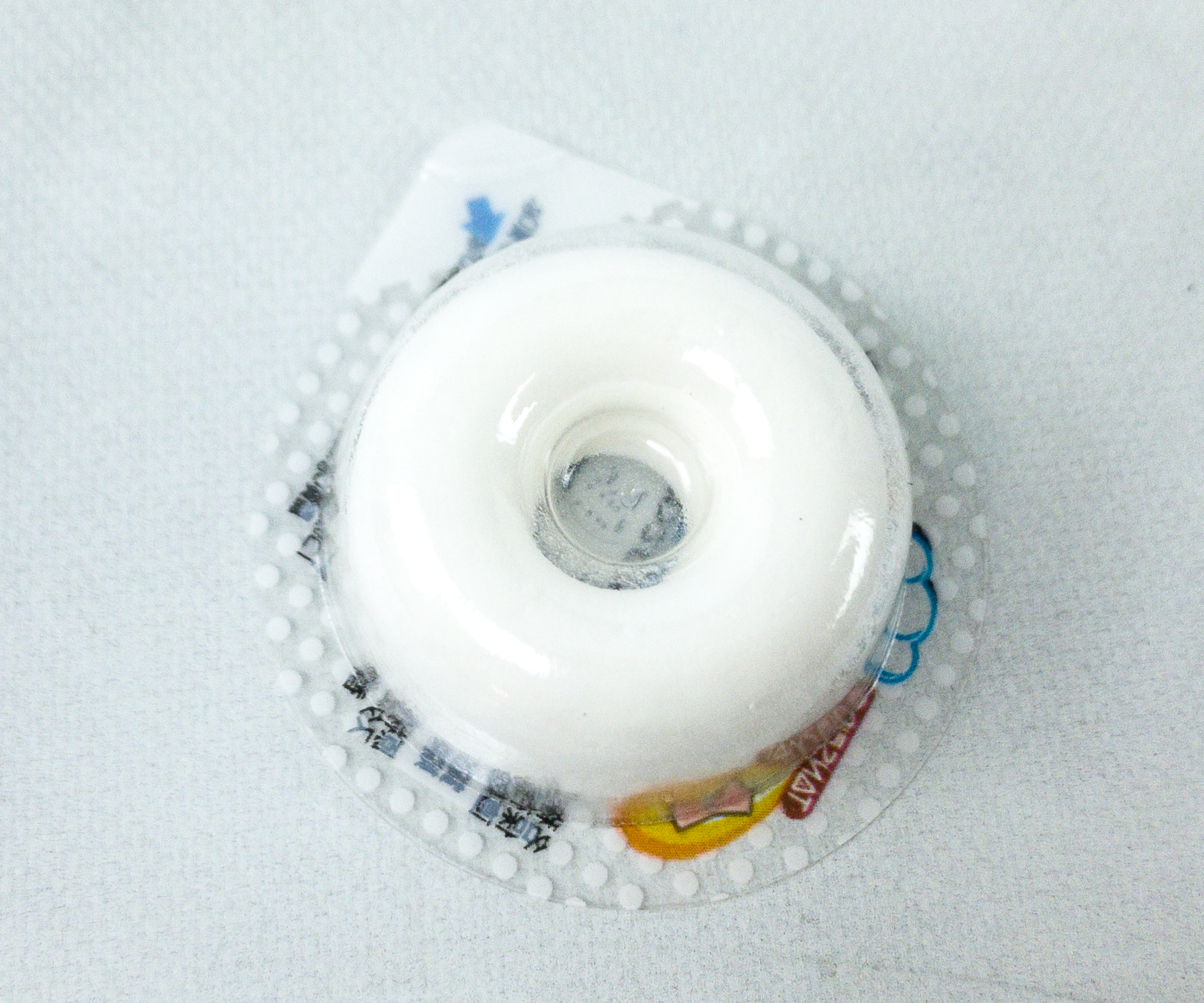 Donut Ramune. It's shaped like a donut, but don't let it fool you, it's not that sweet. It's more on the tart side with its lemon-lime flavor!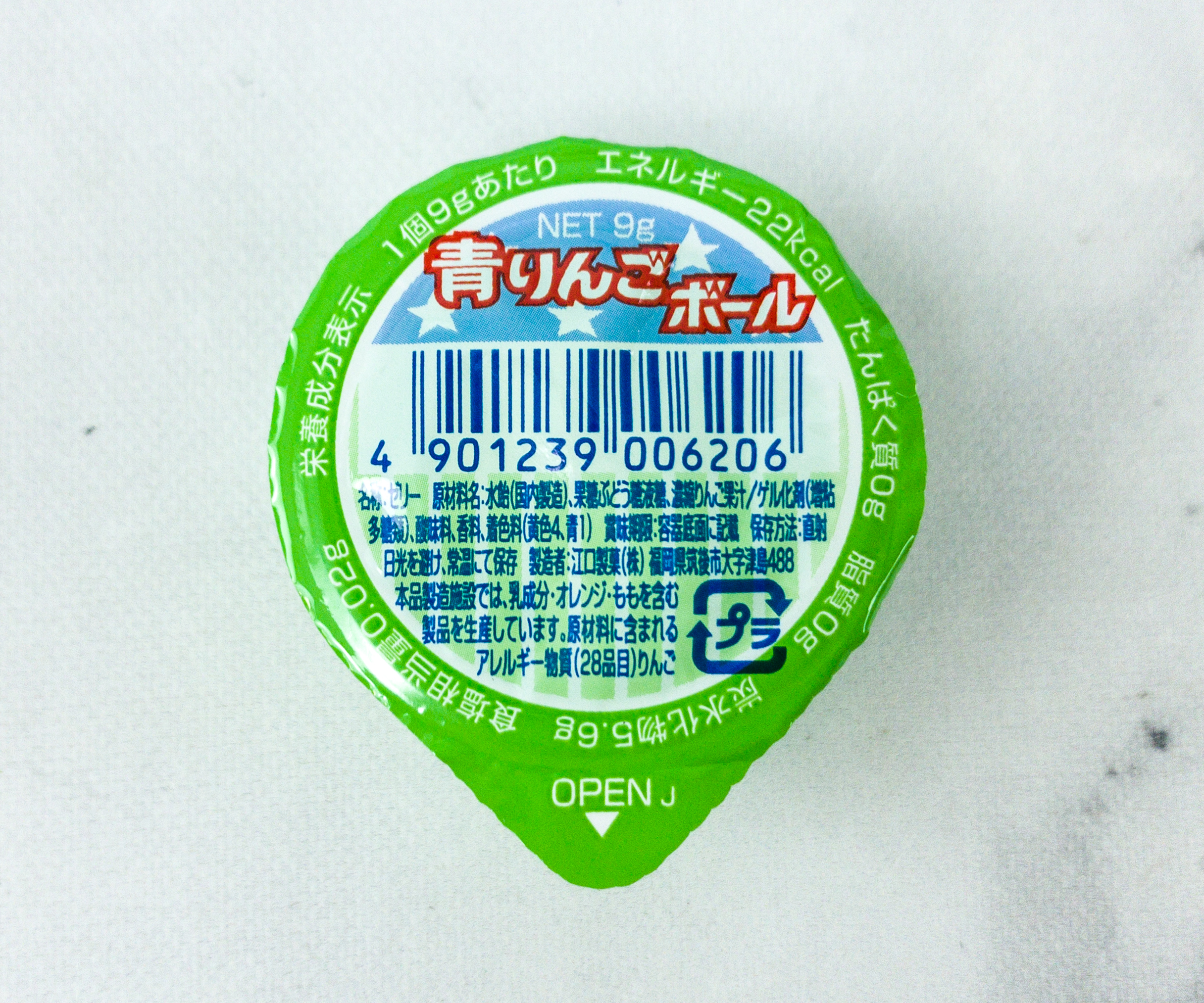 Green Apple Ball. This jelly is green apple flavored! It's small so you can quickly slurp it up and it's also refreshing.
Awadama Cider. It's a pack of hard candies infused with cider flavor. Once you put one in your mouth, it fizzes and gives out a cooling sensation!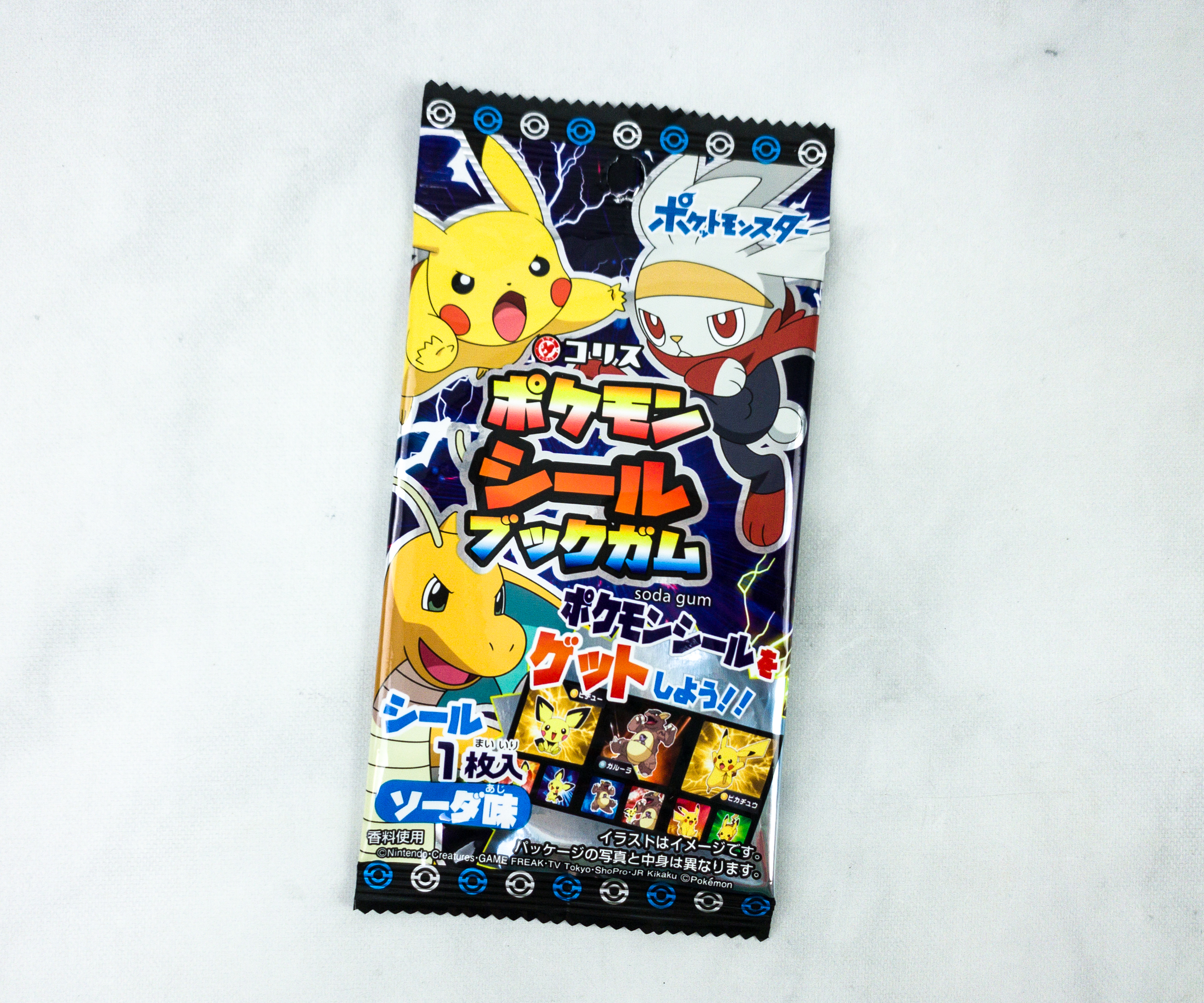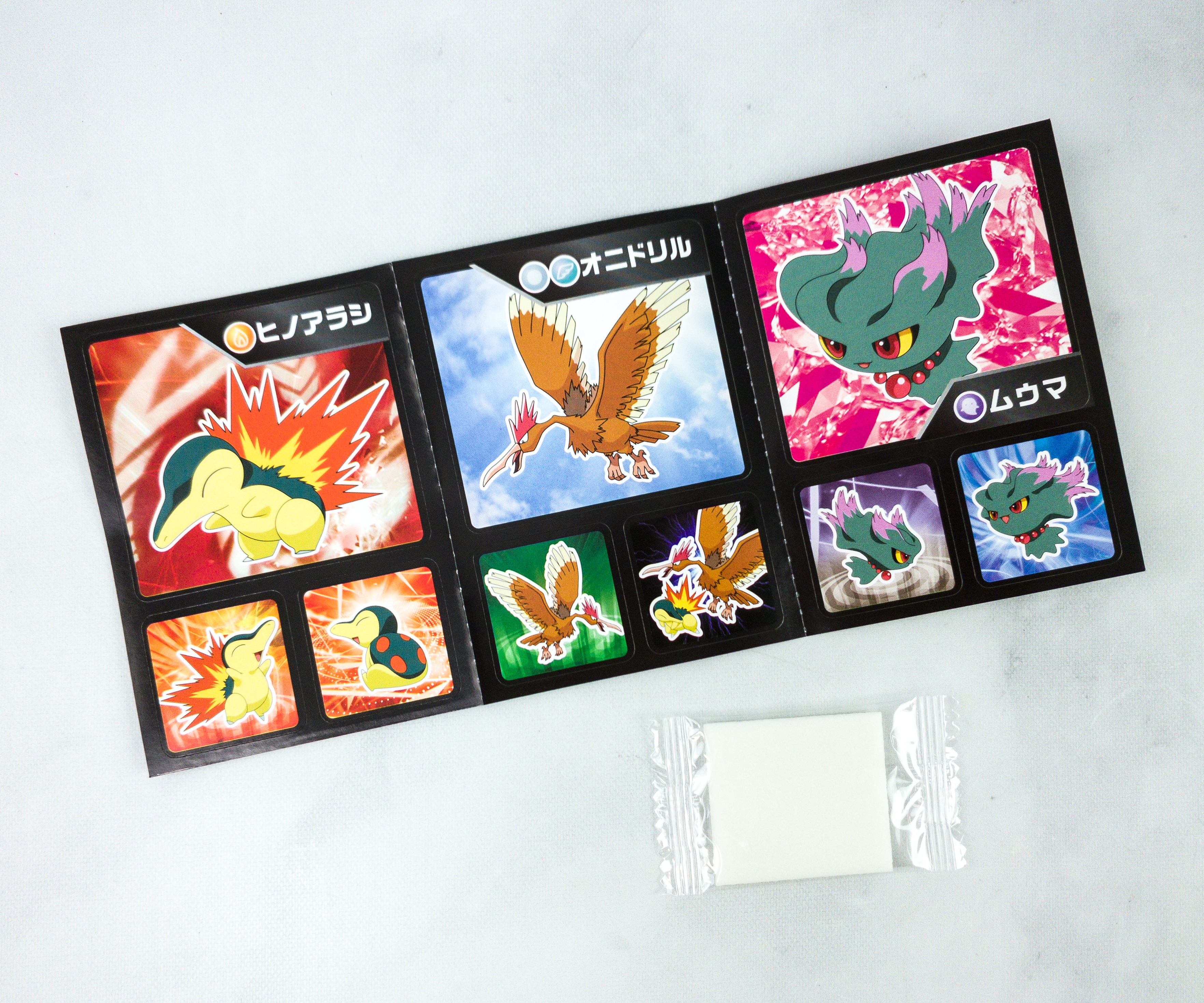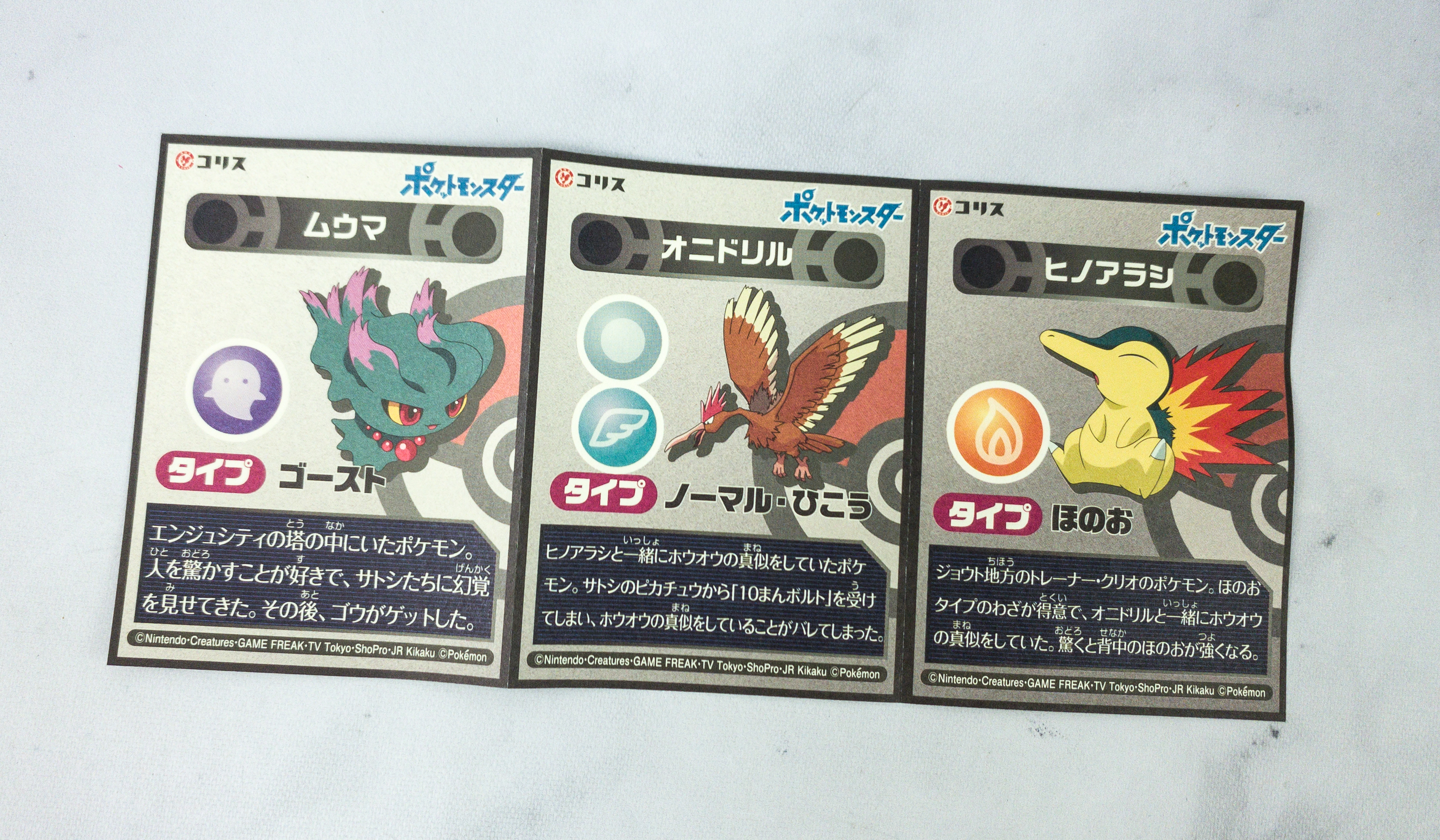 Pokemon Seal Book Gum. This gum is for the Pokemon fans. It's ramune flavored and also comes with a sticker sheet featuring some of the most popular Pokemon!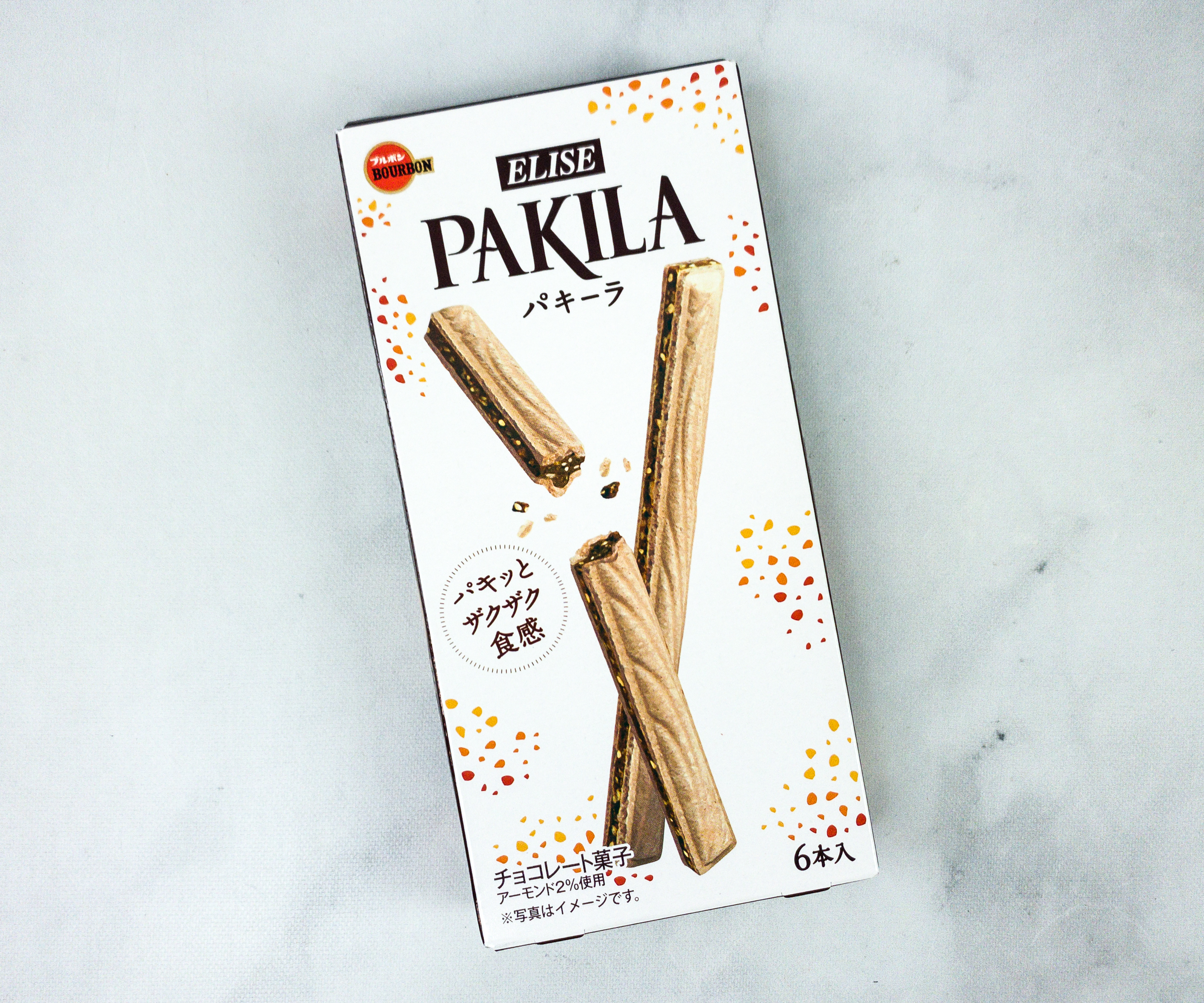 Pakila. These wafer sticks are sweet and crunchy, ideal for pairing with a hot beverage or as a topper for your favorite ice cream! Each wafer is filled with chocolate, almonds, and rice puffs, giving the snack a great texture.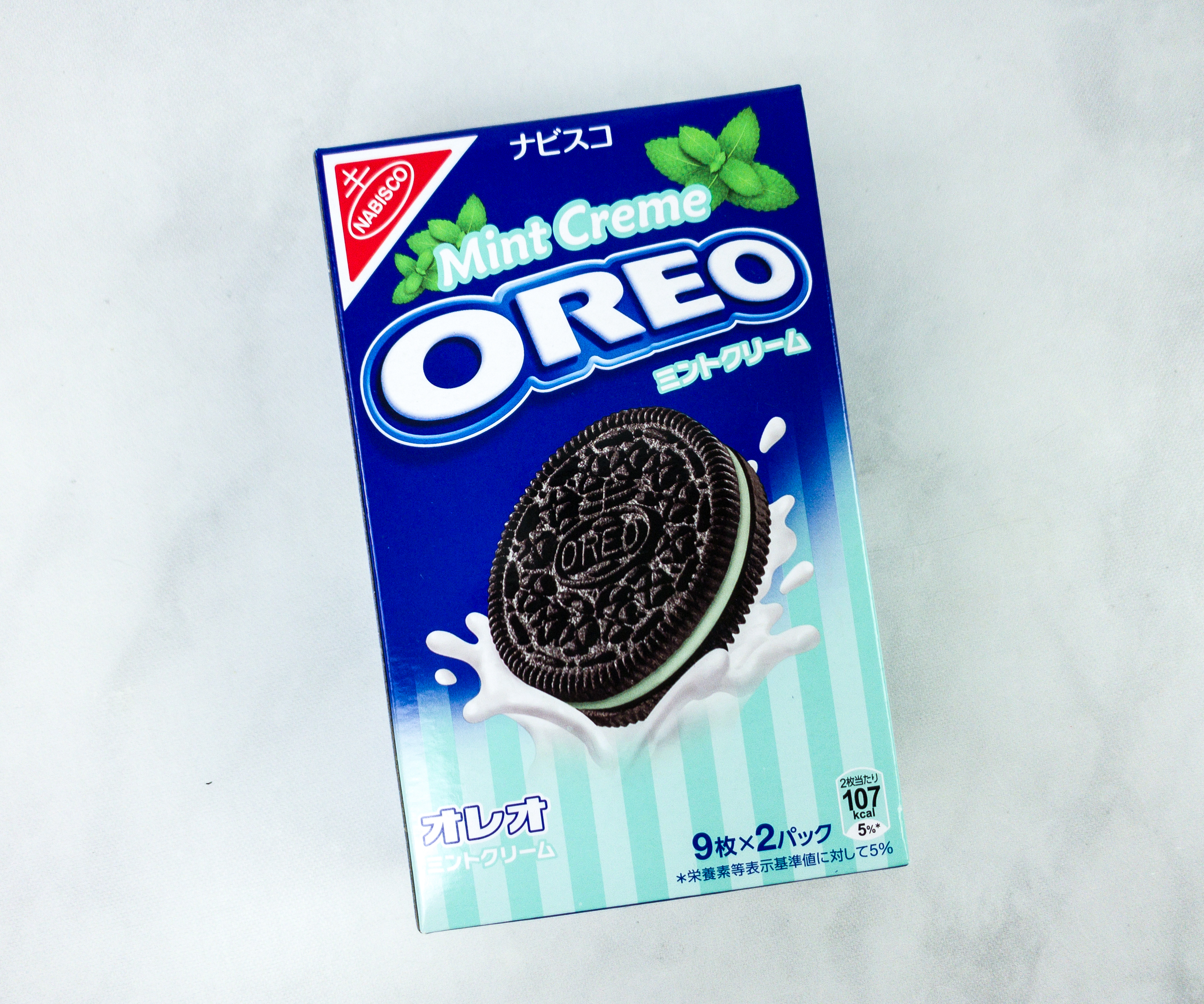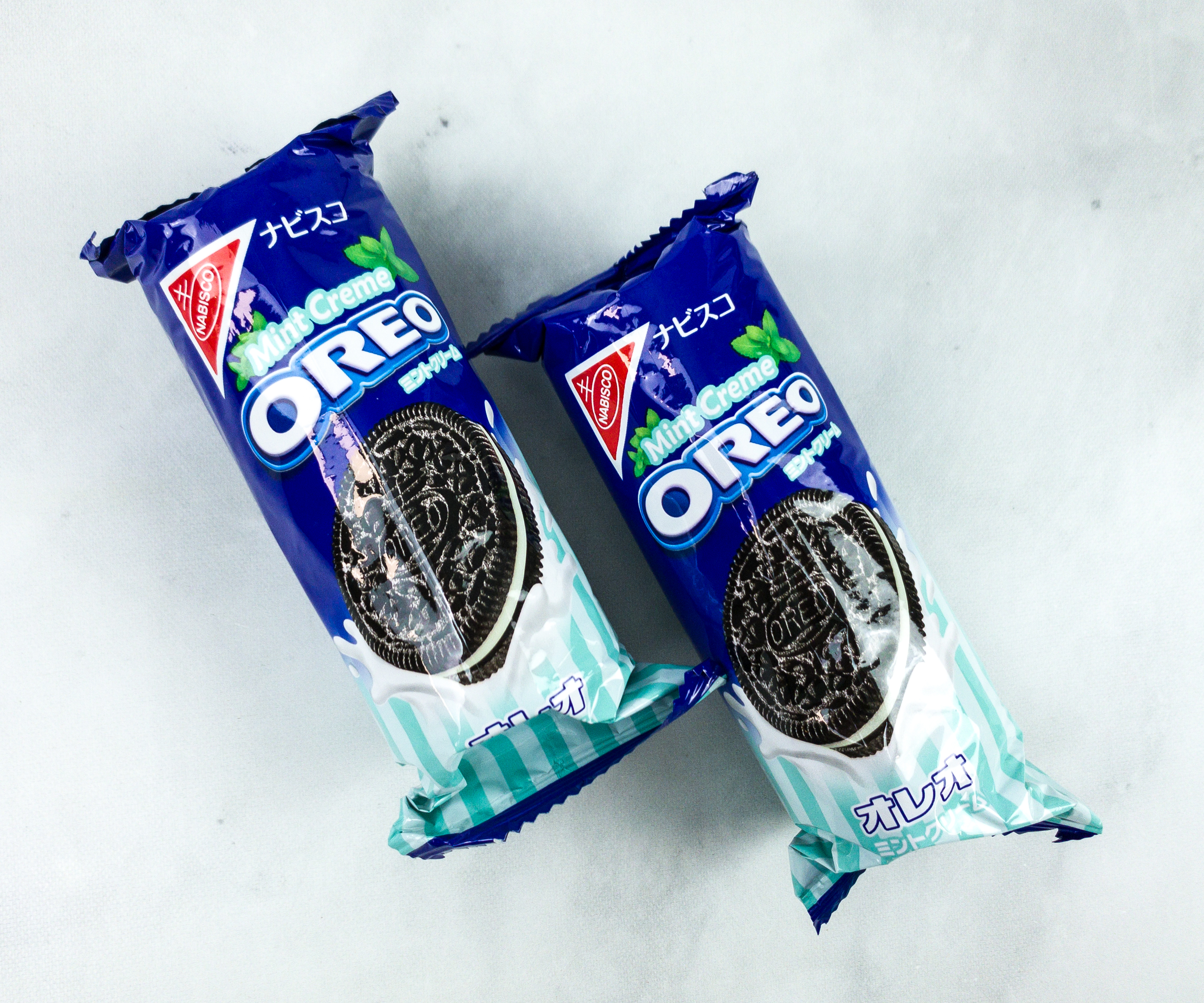 Oreo Mint Cream. This is one of my most awaited snacks in the box, Oreo sandwiches with a mint cream filling! The box includes two packs. These Oreos are perfect for mint chocolate chip lovers. They are sweet and they leave your mouth with a cool sensation after every bite!
This jampacked Japan Crate is a great way to celebrate the subscription's 6th anniversary! We have a bunch of fruity snacks and refreshing candies, which are great snacks to savor during summer. There's even a refreshing cola drink infused with a popular Japanese summer flavor: salt and lychee! My favorite from this box, however, is the pack of extremely spicy potato chips with a subtle lemon flavor. It's a new snack in Japan which I wouldn't have found easily if not for this subscription! My family, especially my kids, loved the rest of the box. There are lots of snacks in the Premium box so it's great for sharing!
What item do you want to try from this month's Japan Crate? Let me know in the comments!