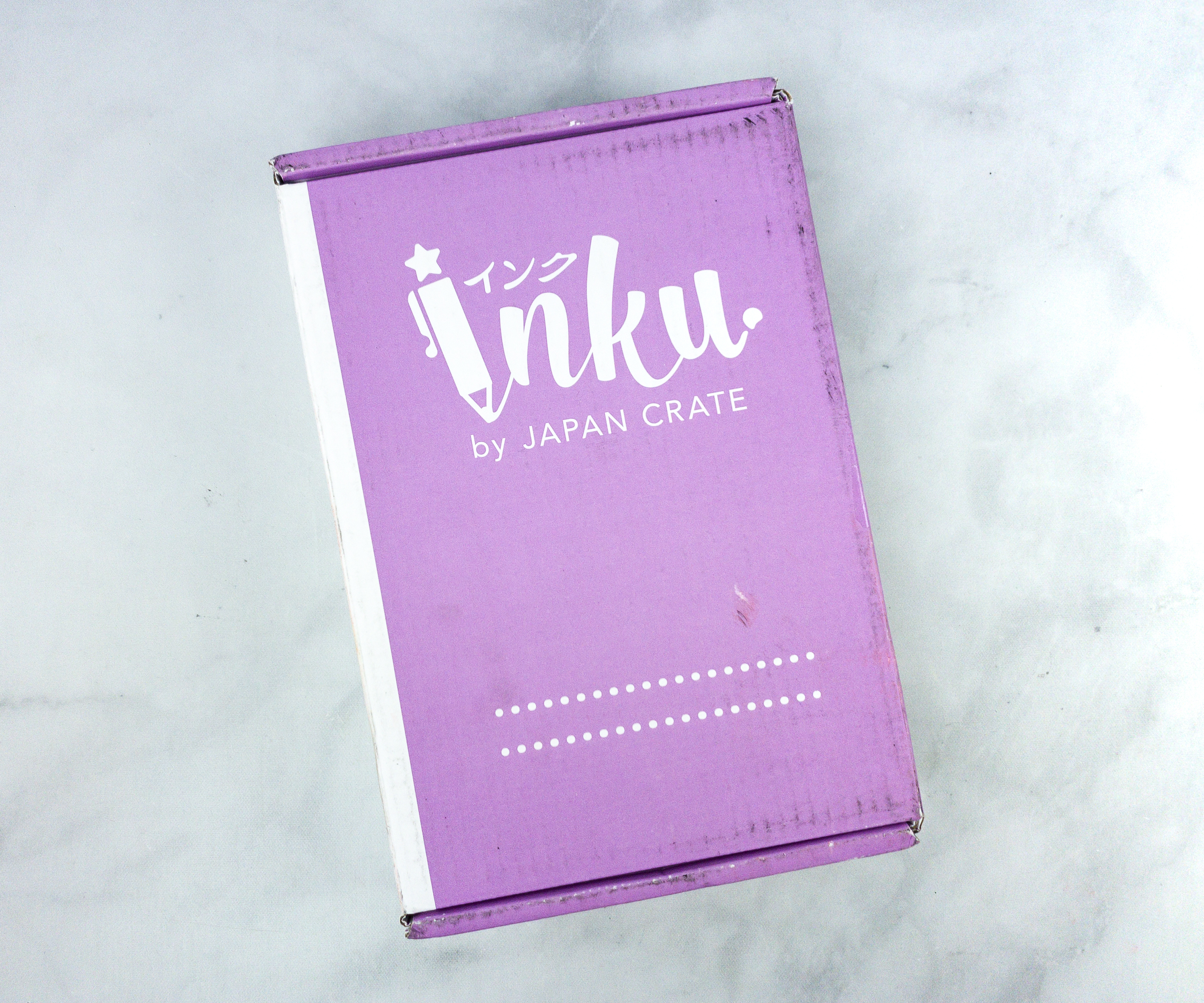 Inku Crate is a monthly paper and stationery subscription box from Japan Crate. You can get the box for $25 per month, and there's also an option to get a 3-month, 6-month, or 12-month prepaid subscription. Each month, the box includes a selection of 6-8 Japanese stationery items like notebooks, planners,  pencils, pens, markers, stickers, office supplies, and even origami paper and other fun accessories.
DEAL: Get $3 off on your first box! Use this link and coupon code HELLO.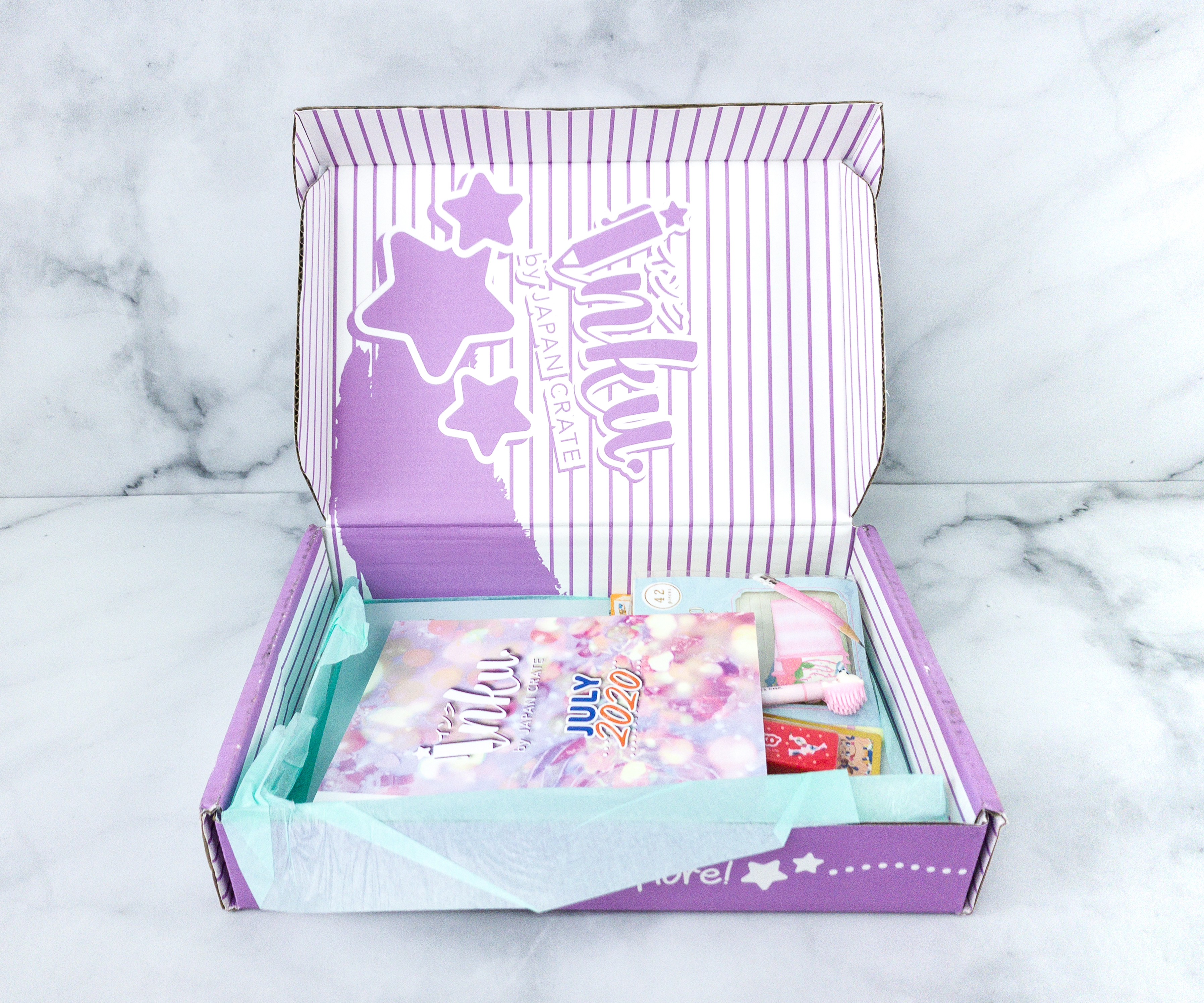 The items were packed with a blue wrapping paper.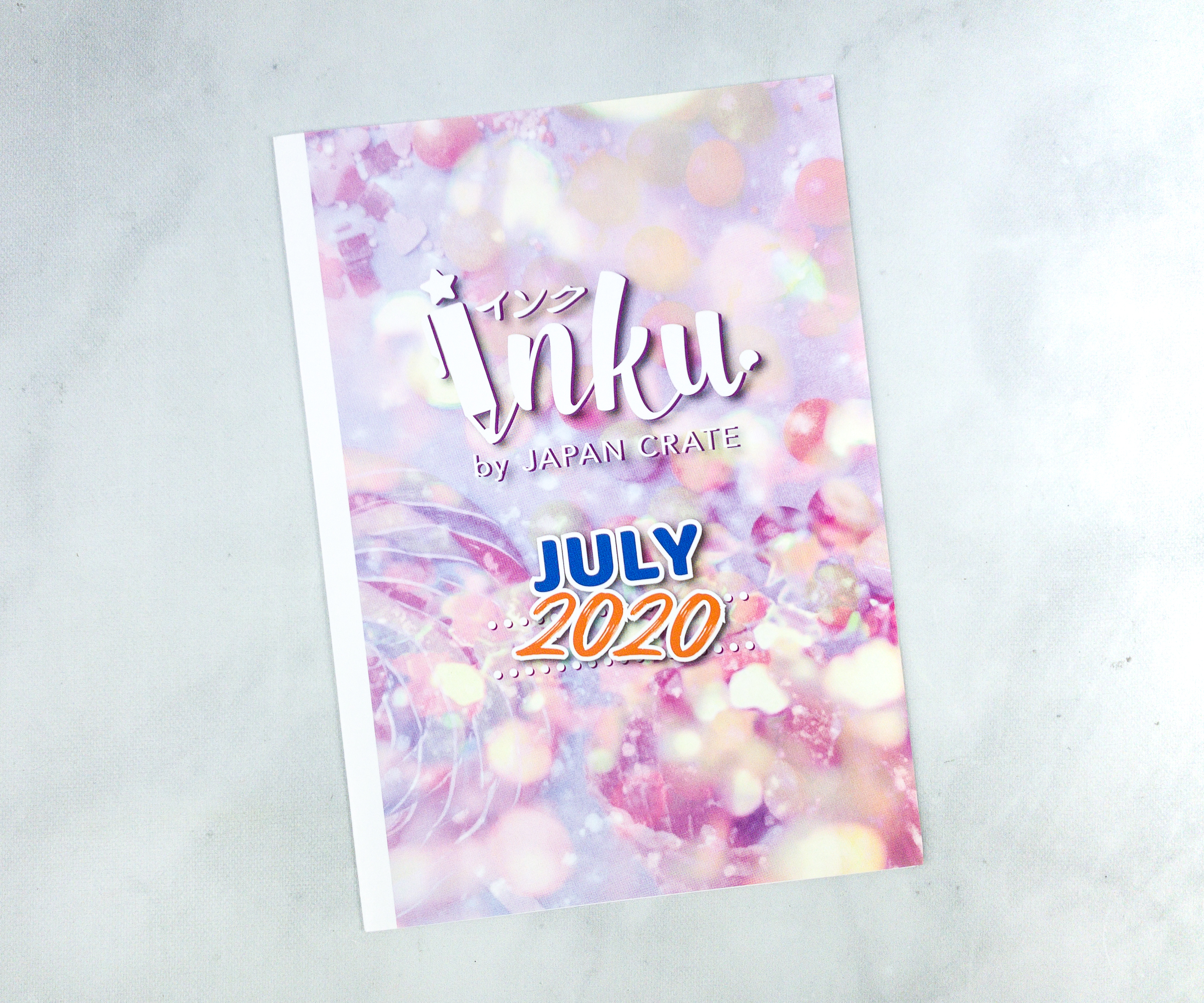 A booklet sits on top of everything in the box.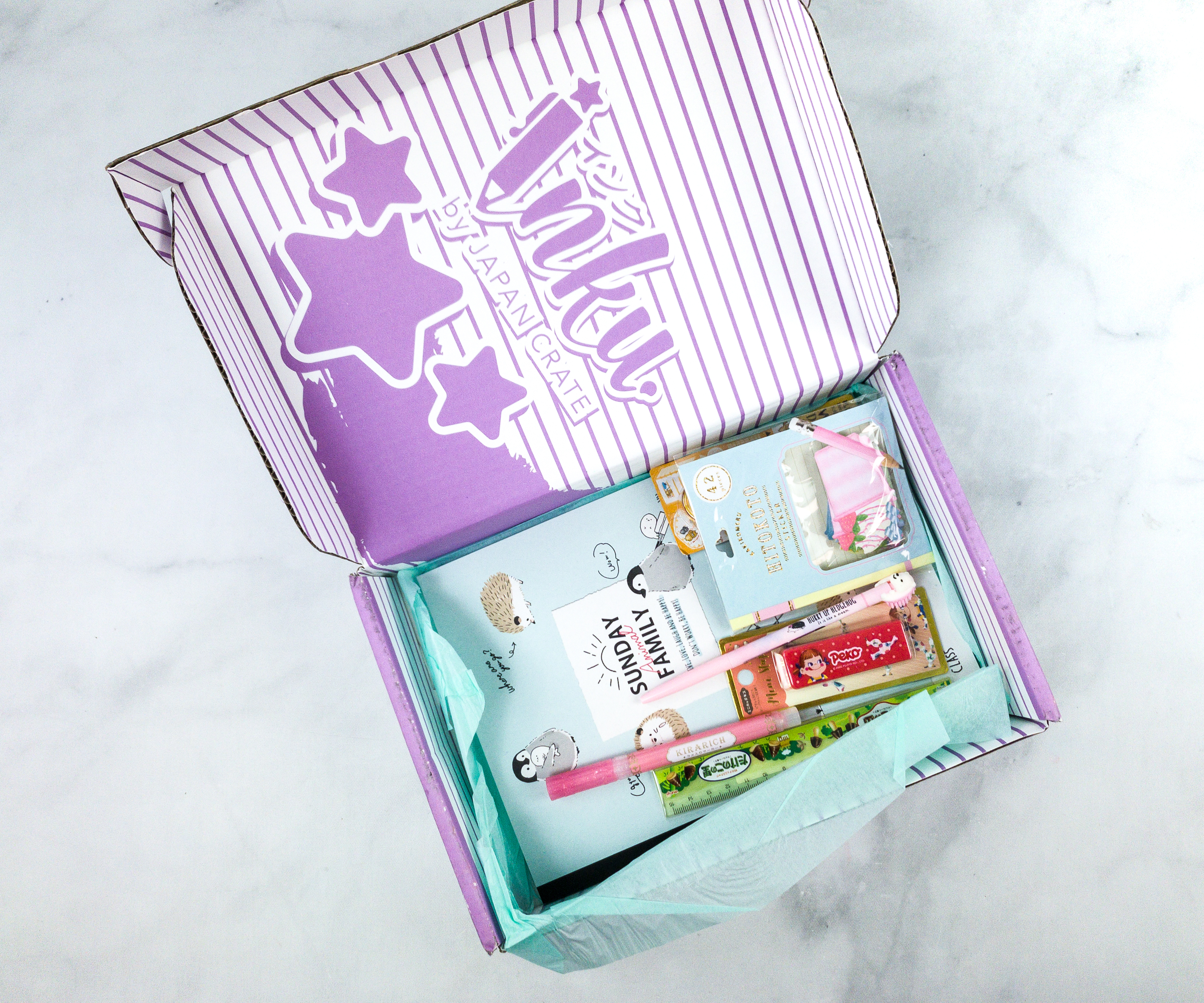 Some of the items came with plastic packaging.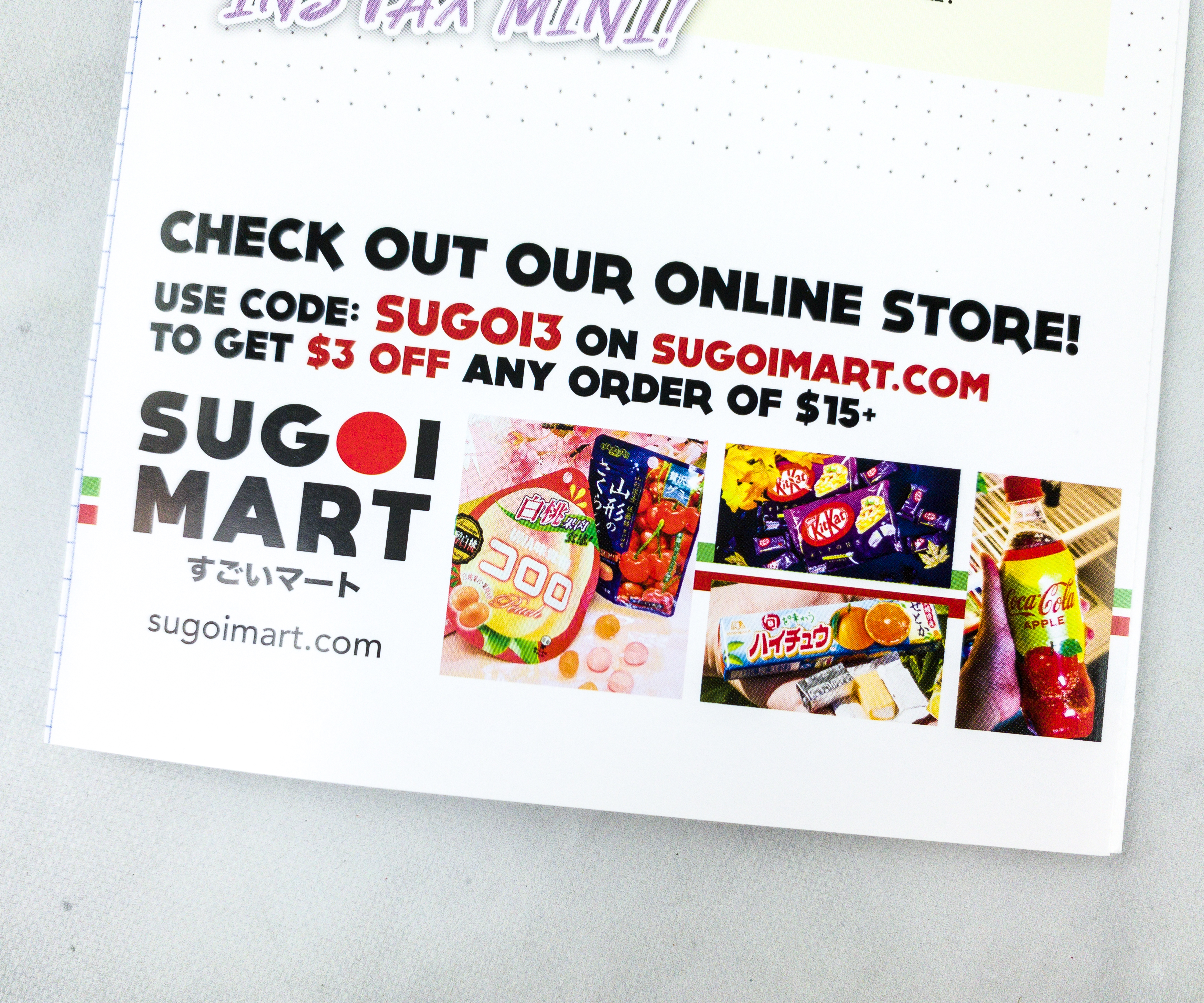 This is the July 2020 box! They also included an ad for Sugoi Mart!
Inside the booklet, there's a list of all the items in the box, plus some brief descriptions for each of them.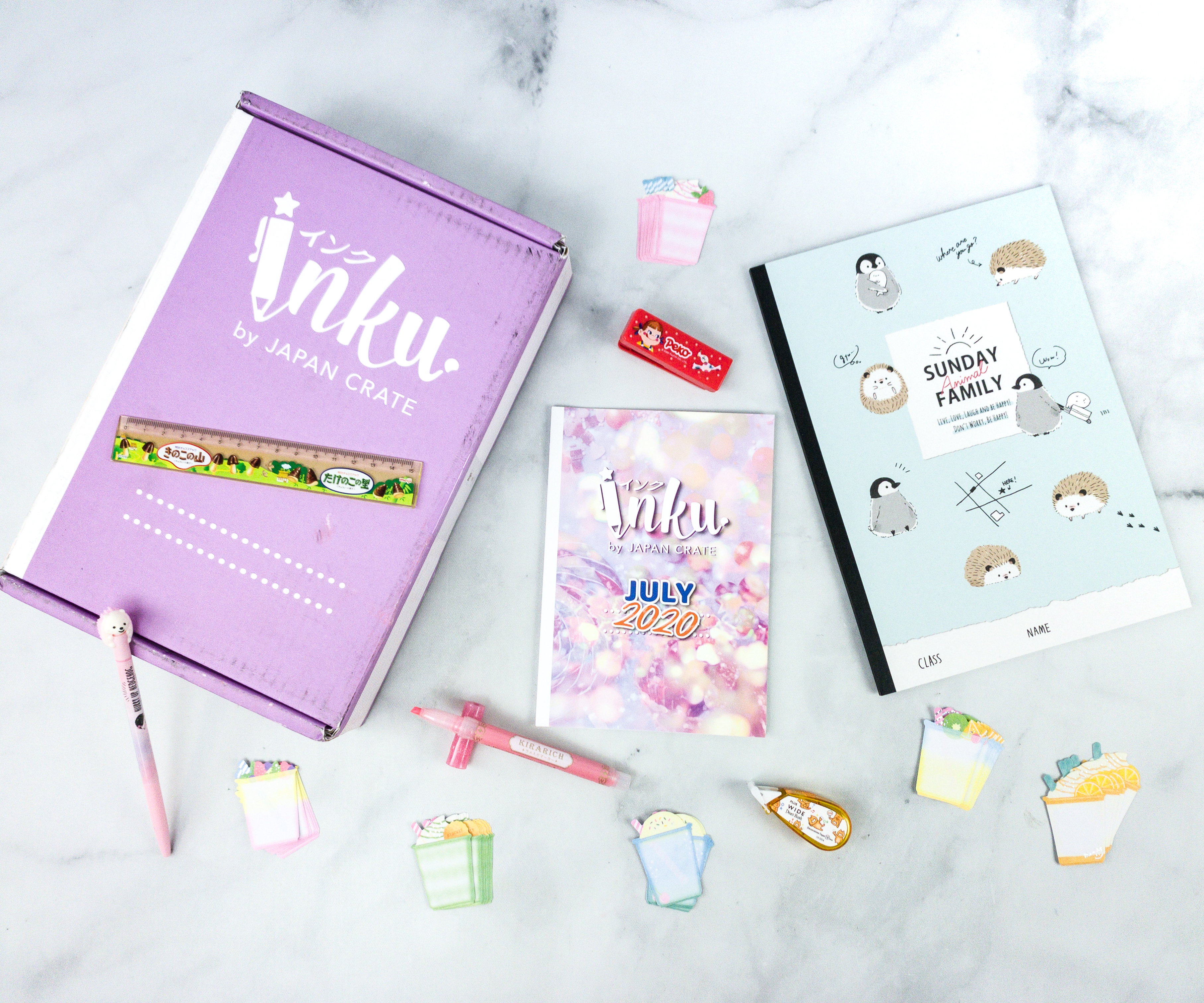 Everything in my box!
Candy Ruler. This kawaii ruler features Meiji's Kinoko No Yama biscuits, known for their mushroom-inspired shape with chocolate covering the "mushroom" cap.
Animal Notebook. For taking important notes or just writing down thoughts and ideas, here's an adorable notebook that has hedgehogs and penguins on the cover design!
The back of the notebook also has a penguin on it!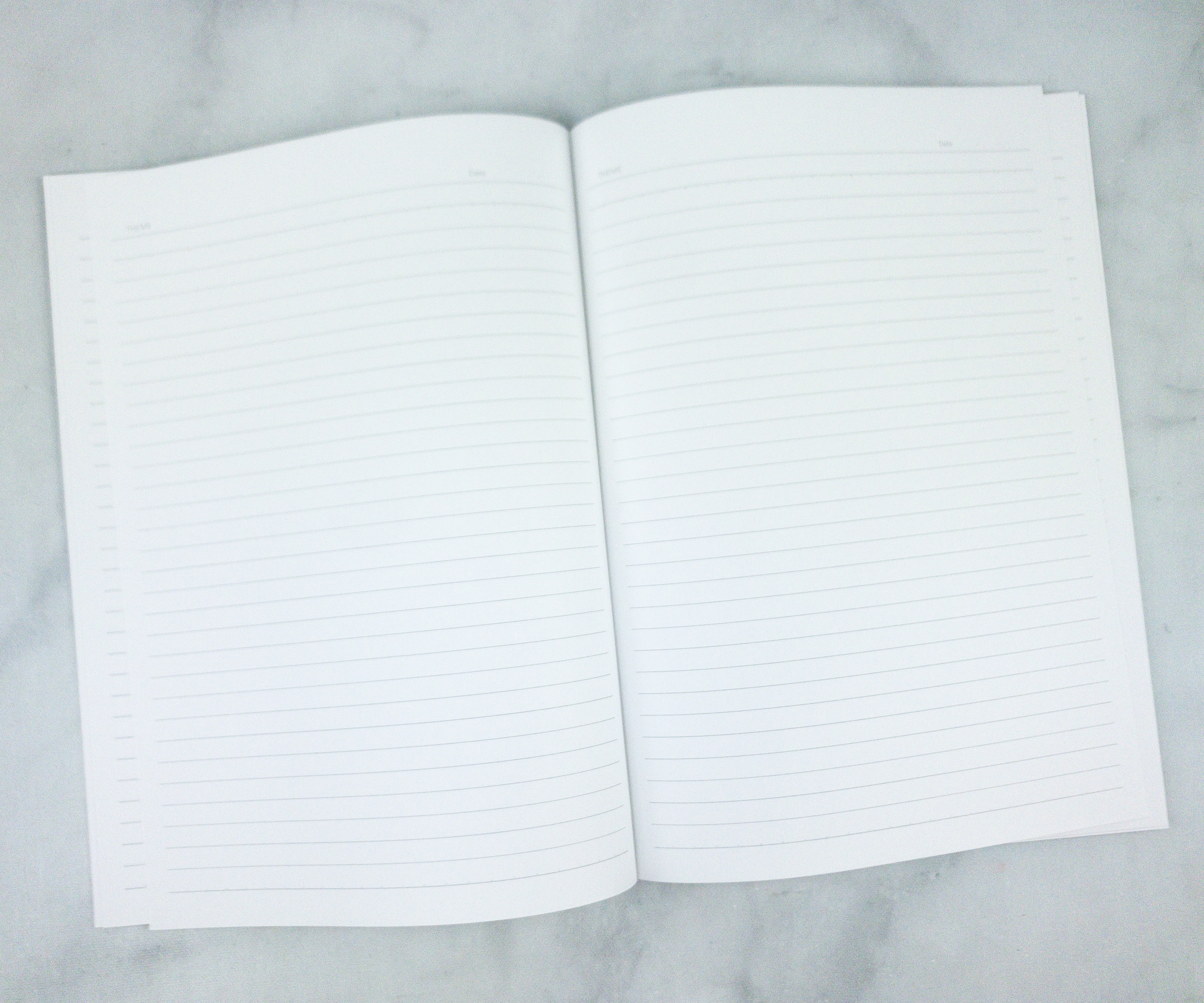 All the pages inside the notebook are lined, which makes writing easier and organized.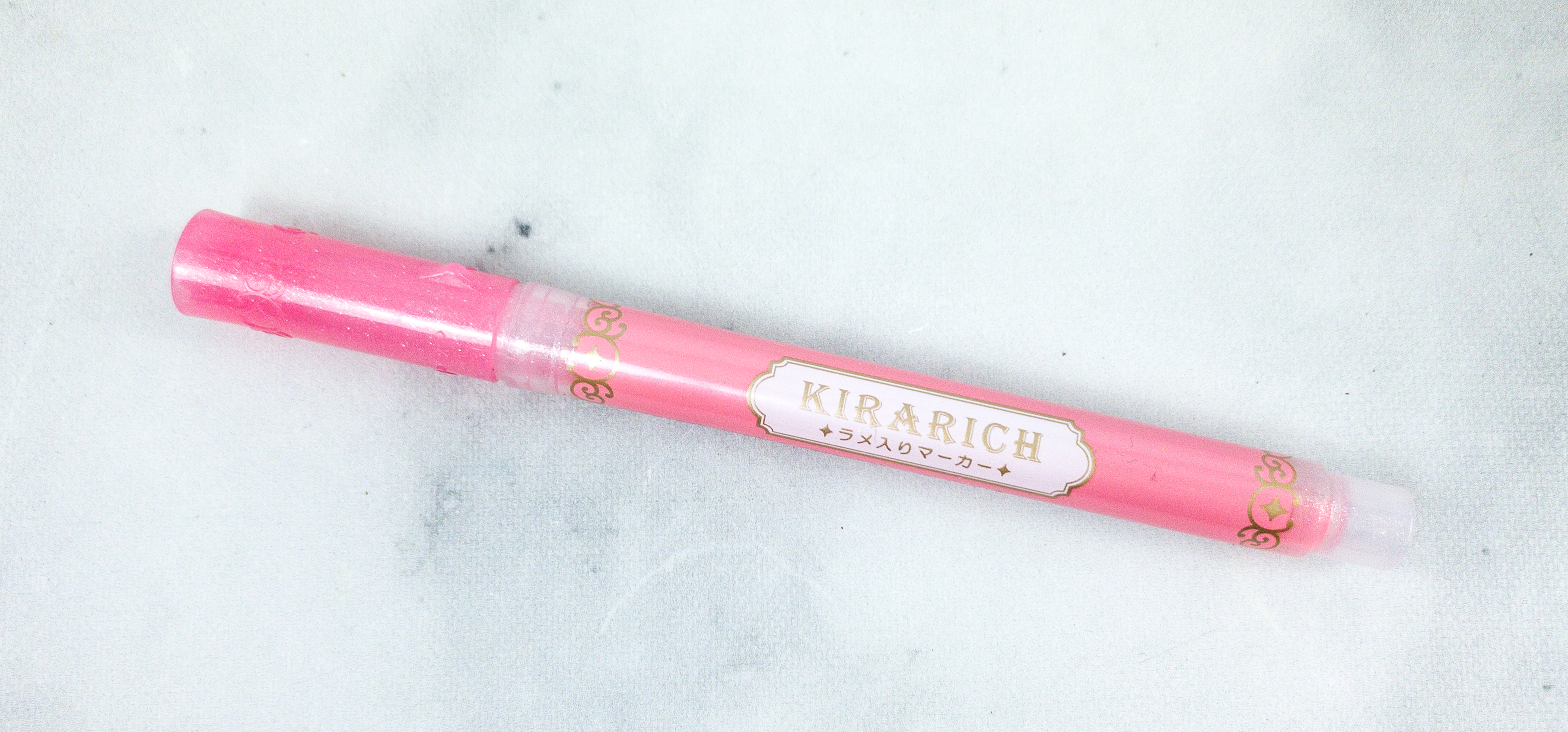 Kirarich Glitter Highlighter. This glitter highlighter adds sparkle to any notebook or journal. It's in pink and it really looks lovely!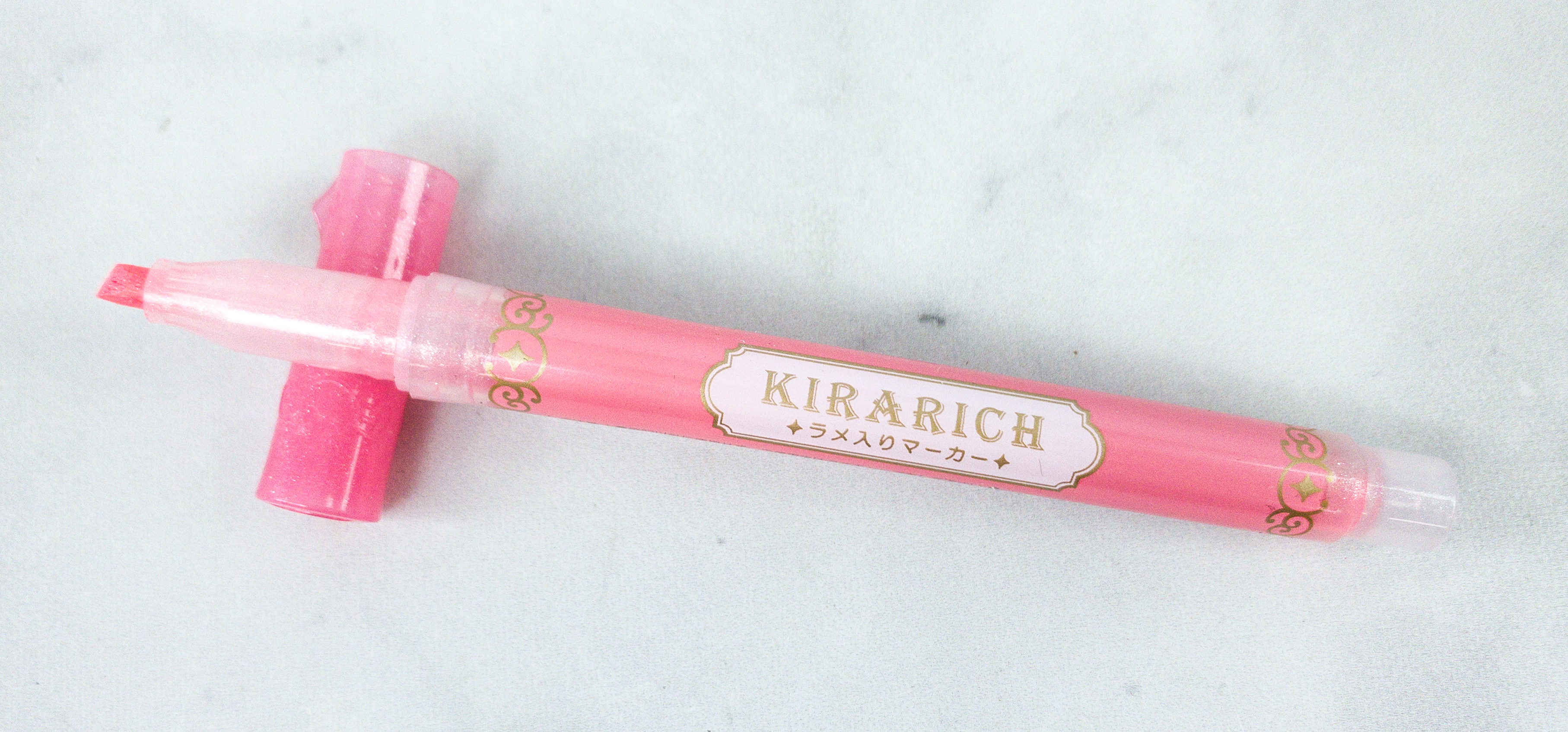 It goes on smoothly on paper and it doesn't bleed.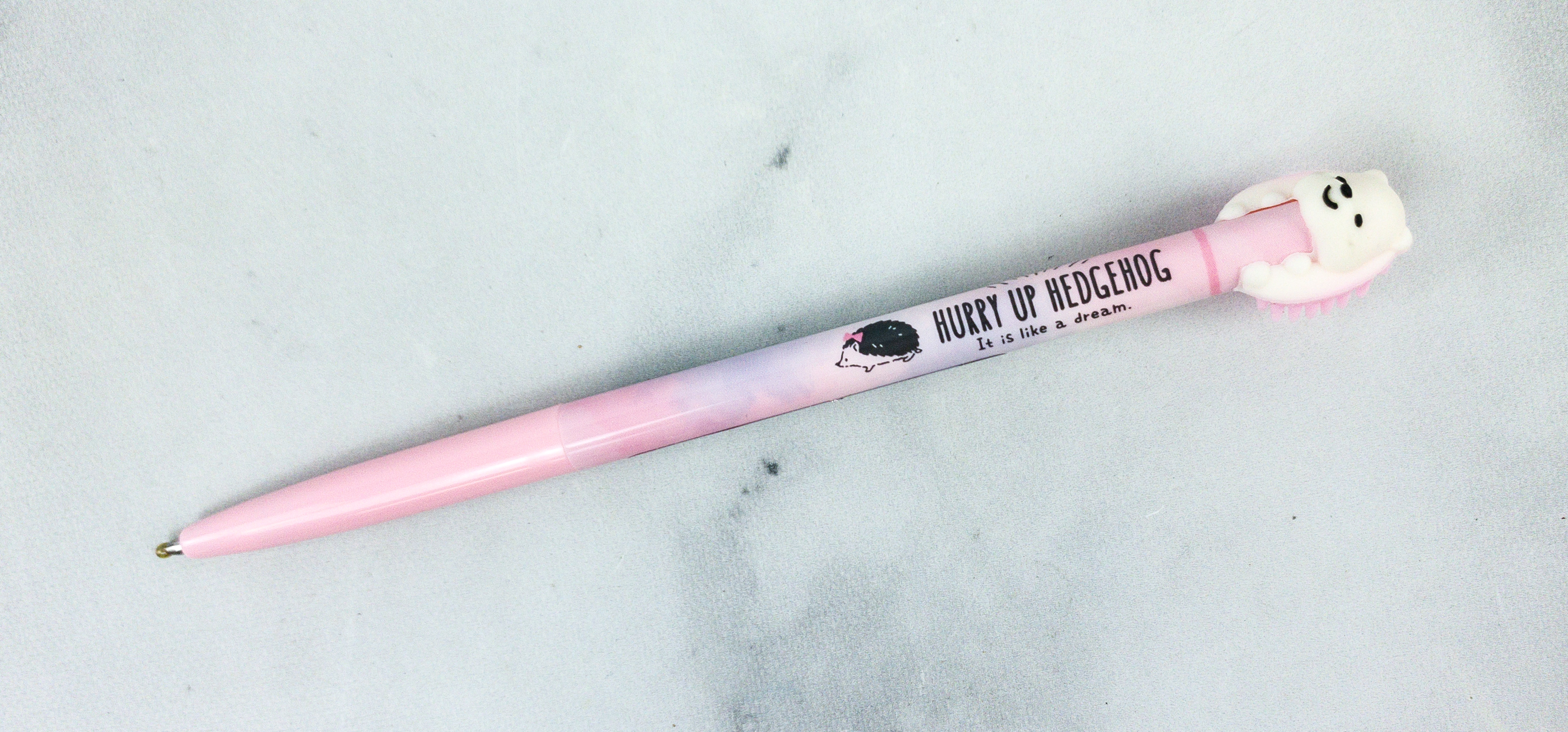 Hedgehog Pen. This is the perfect pen to go with my new notebook as it also features a hedgehog as a topper.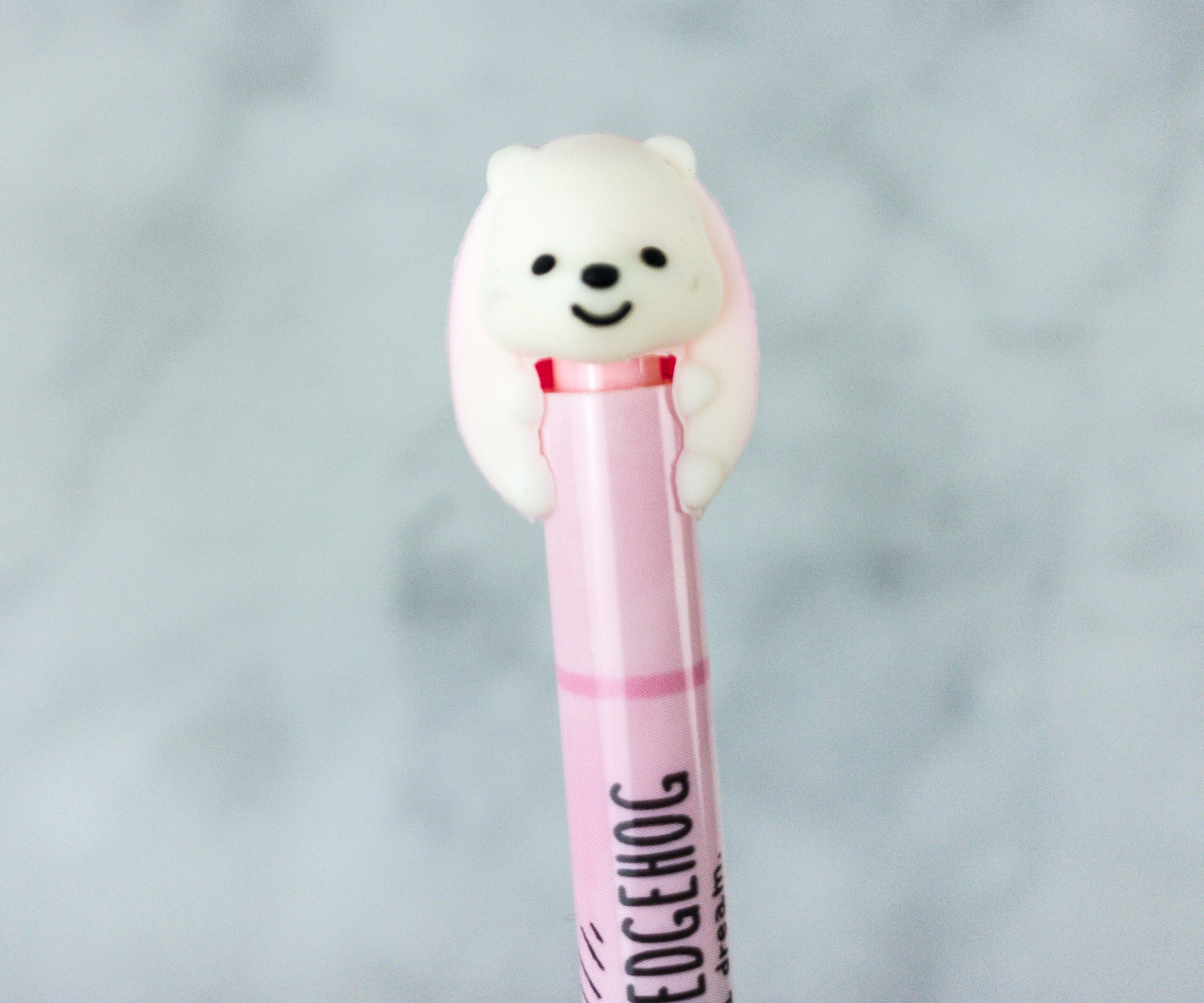 Here's a closer look at the cute hedgehog!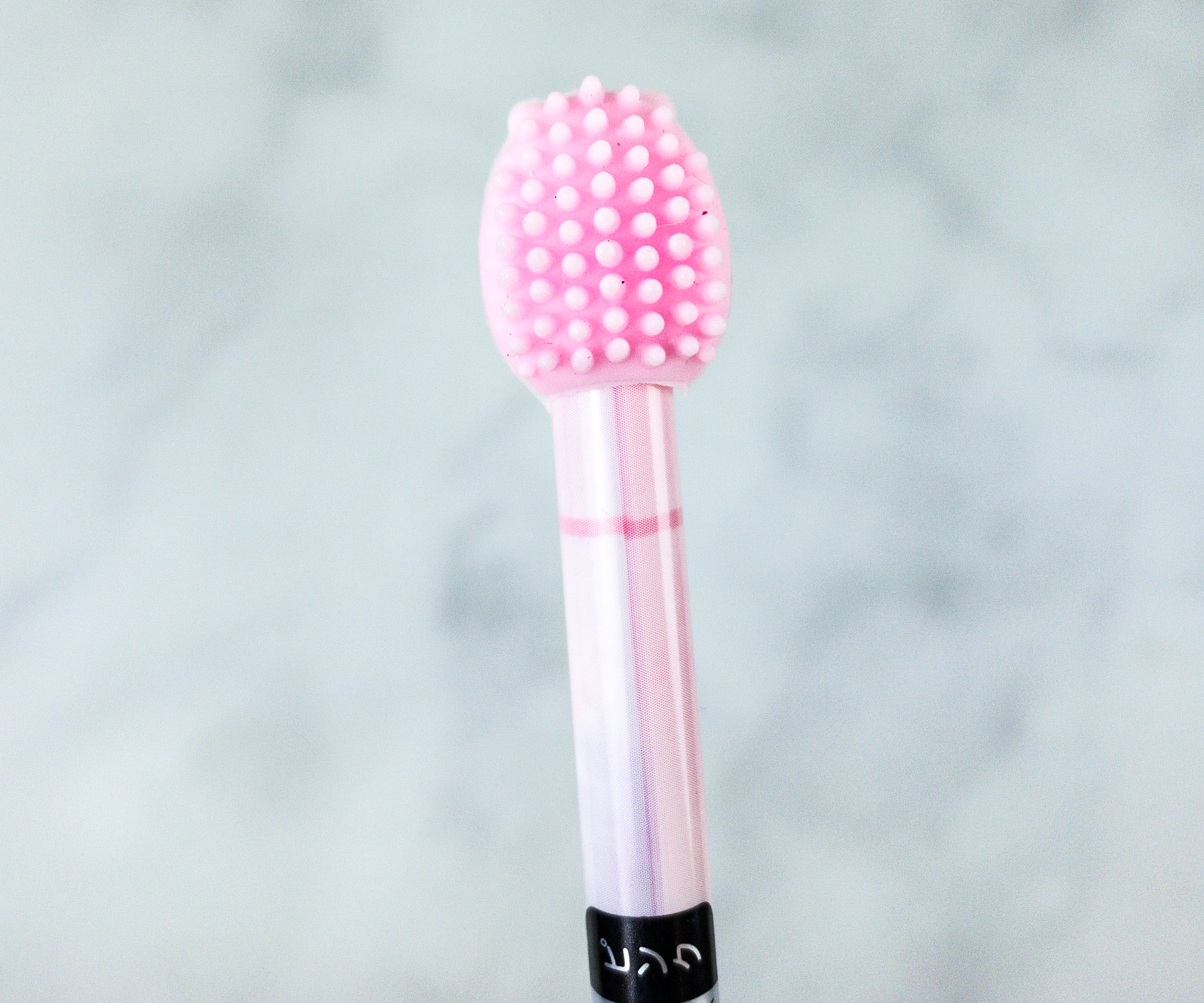 The back of the hedgehog actually looked like a rubber brush!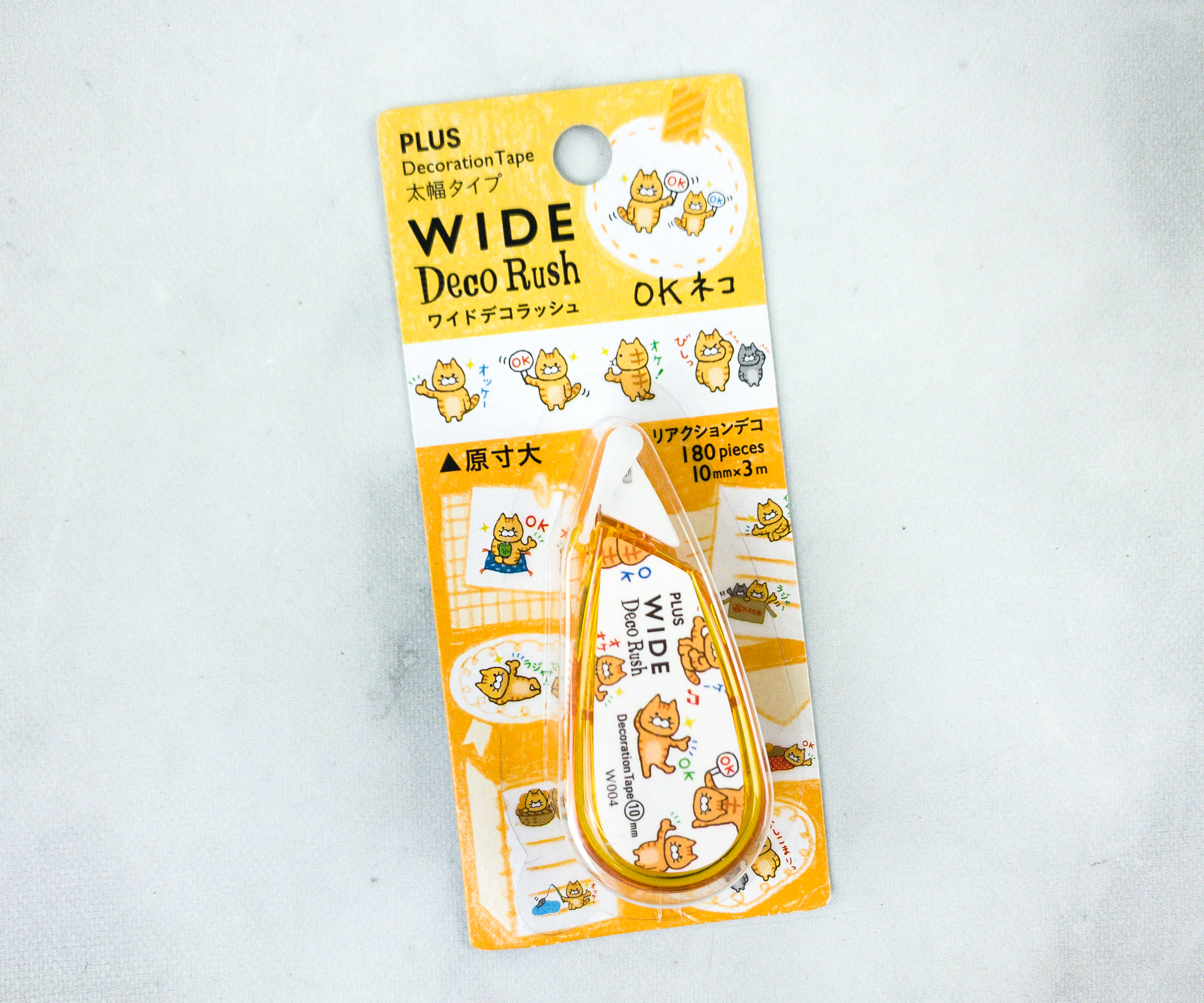 Deco Rush. This may look like correction tape, but it's actually a decorative one!
The tape contains 180 pieces of graphics that can be used for decorating individually or on a continuous stream by dragging the tool on paper.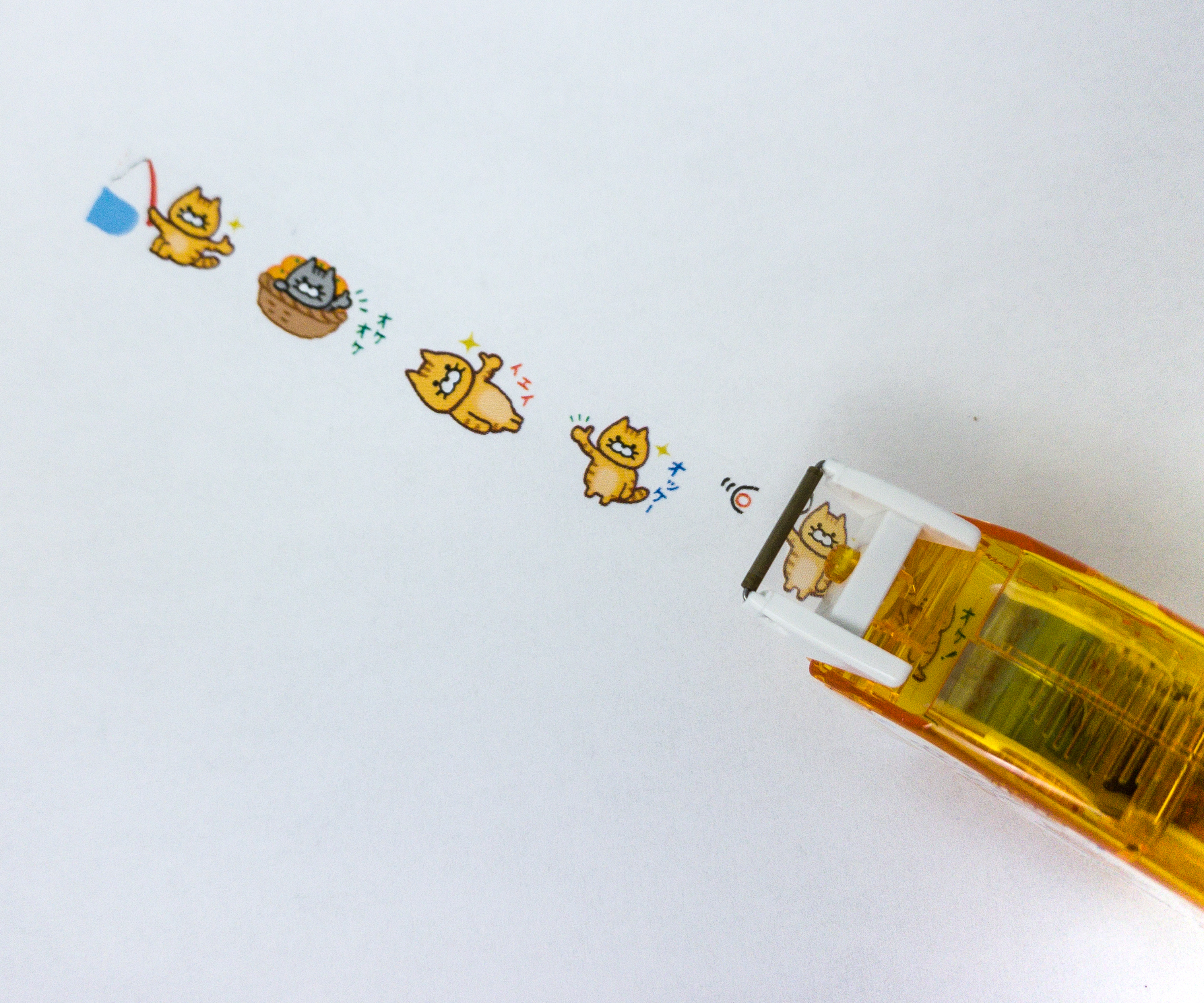 The deco tape has different cat designs! There's a fisher cat, a gray cat inside the basket, a cat with a thumb-up, and more.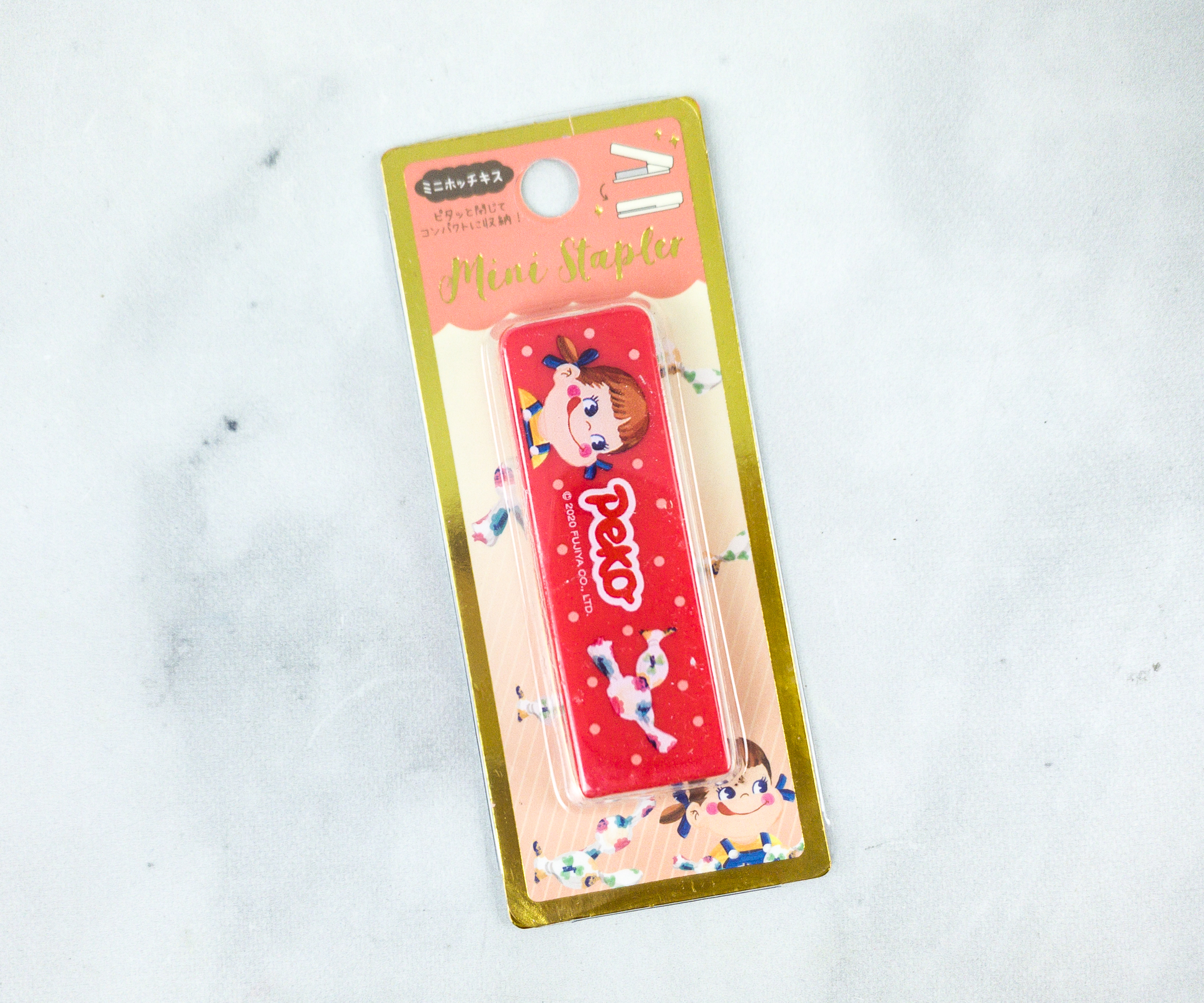 Milky Stapler. This stapler is inspired by another popular Japanese treat, the Peko Milky candy!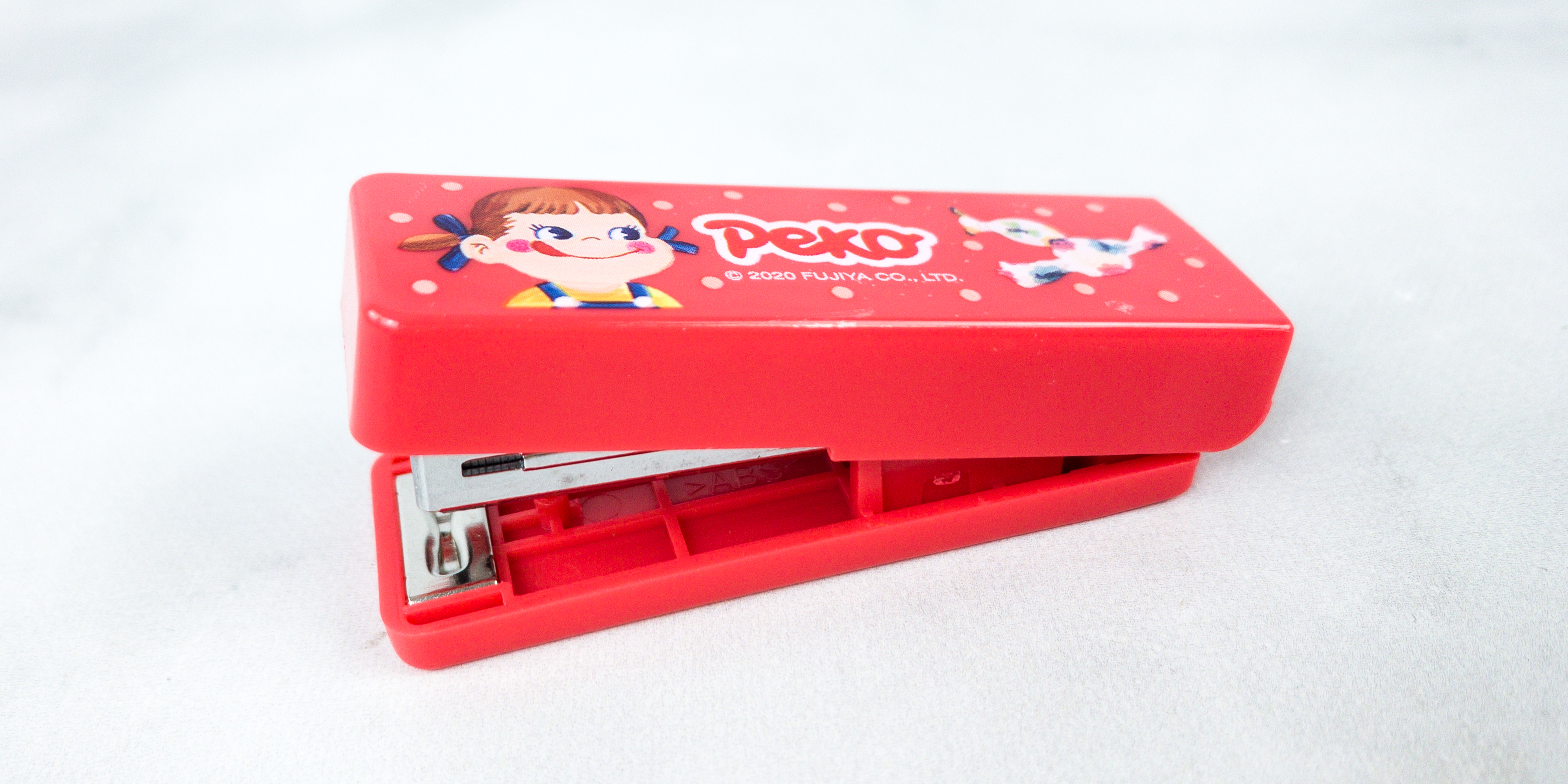 It's a mini stapler in red that I can use to organize papers and documents.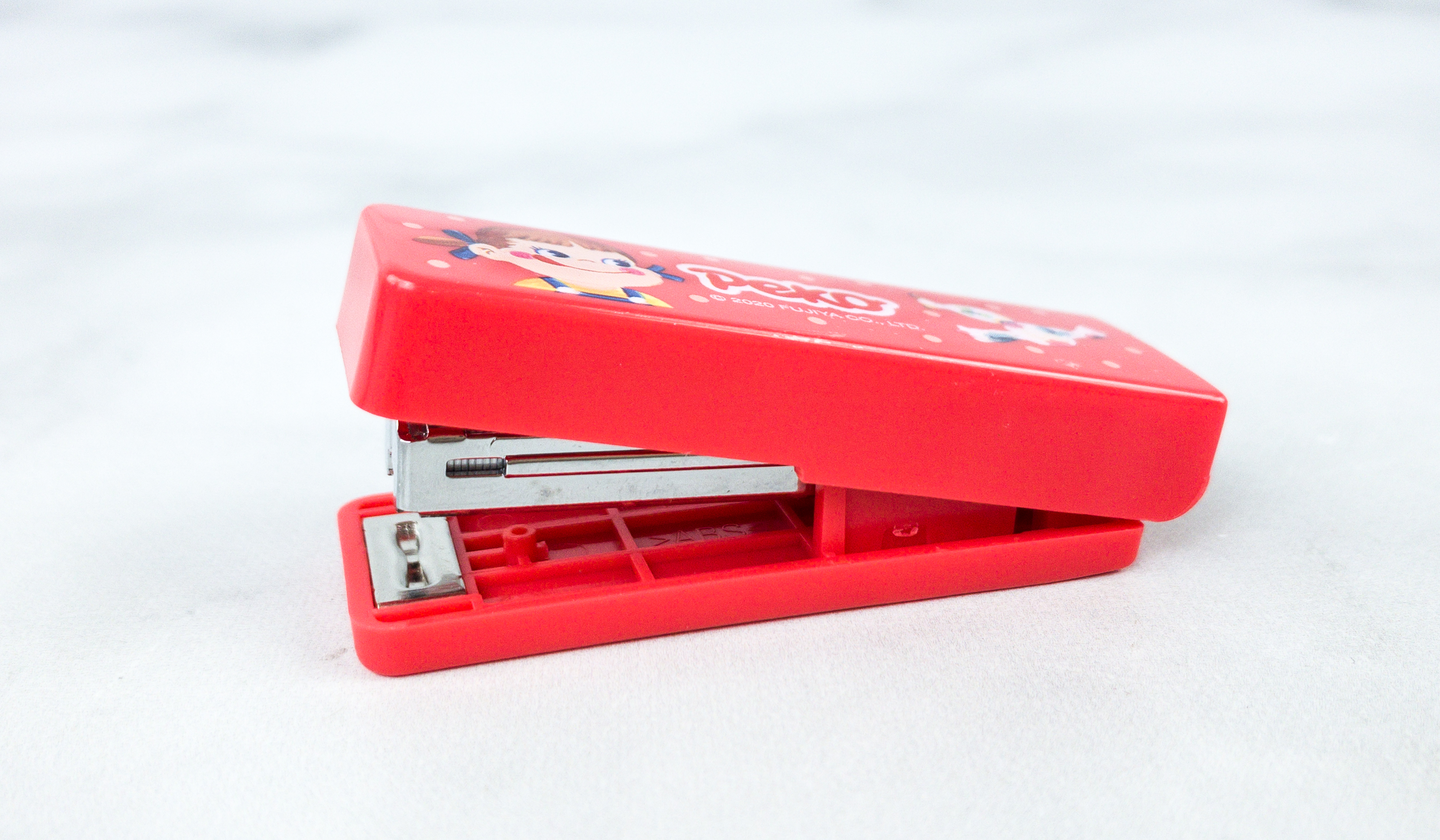 The staple wire can hold several pieces of paper together, but not cardboard or thick sheets.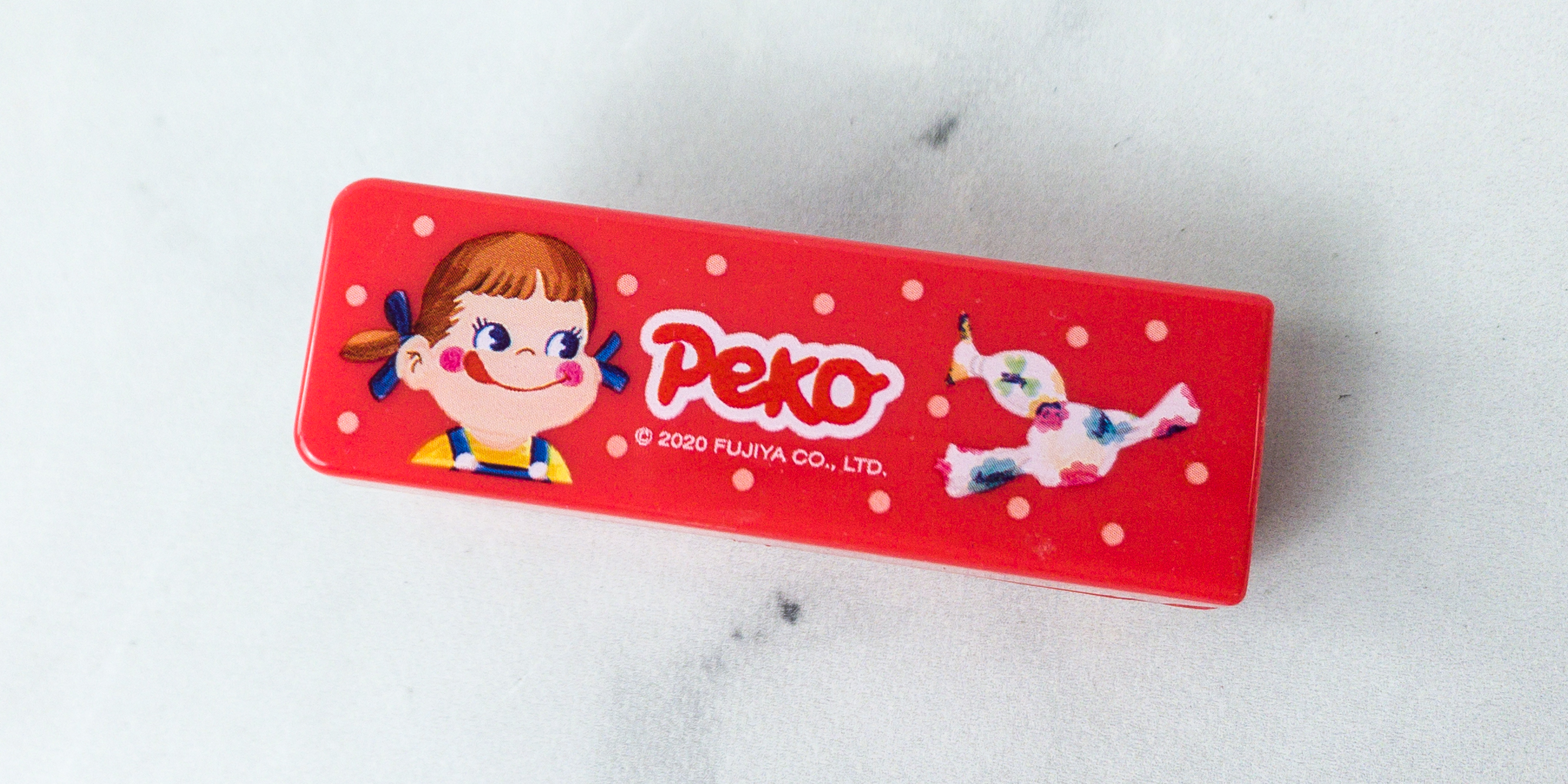 This is so adorable! The drawing on top is none other than the brand's mascot, Peko!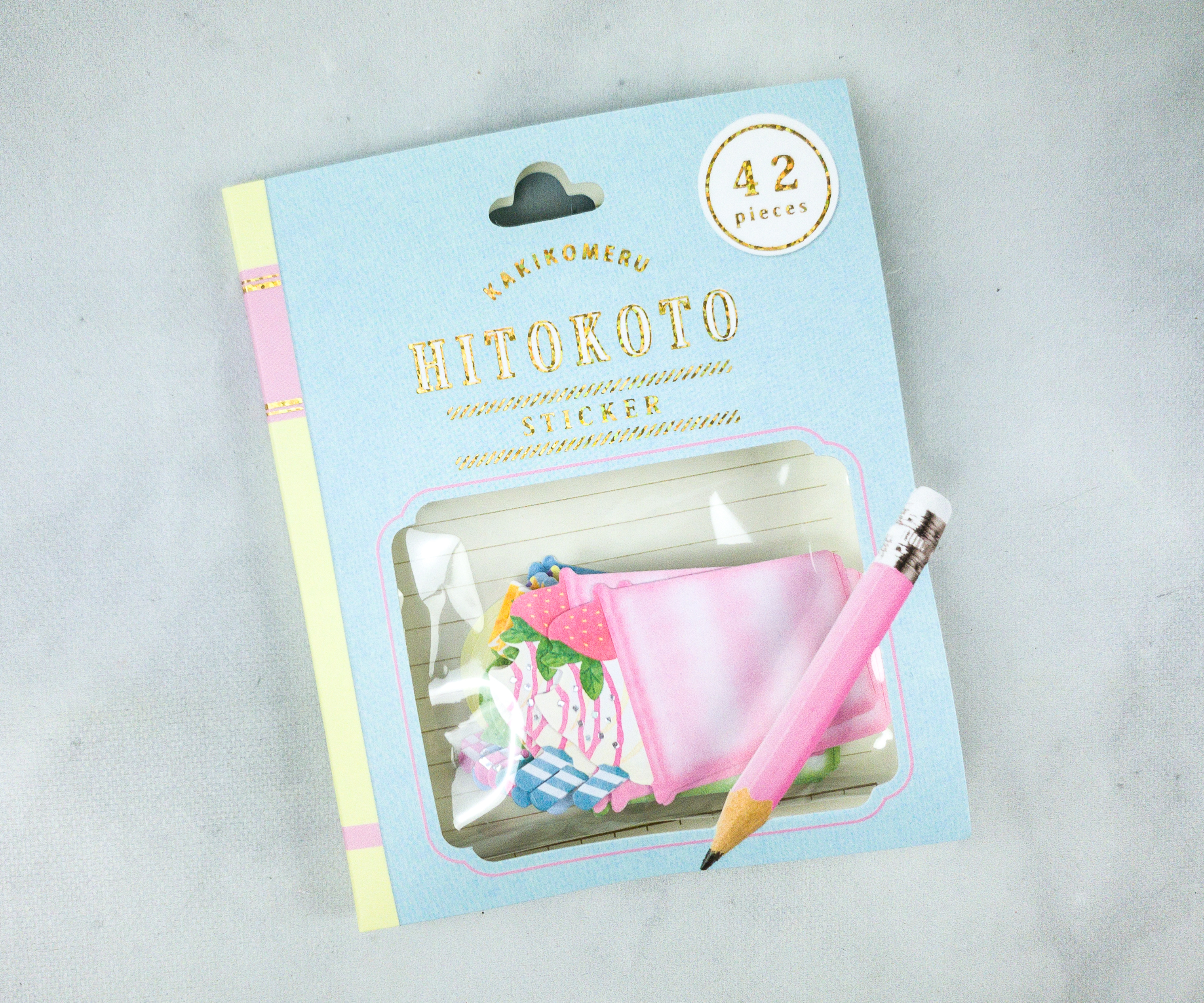 Hitokoto Fusen. There are 42 pieces of sticker notepads in this pack, and I'm excited to use them as additional decoration or writing space in my journal!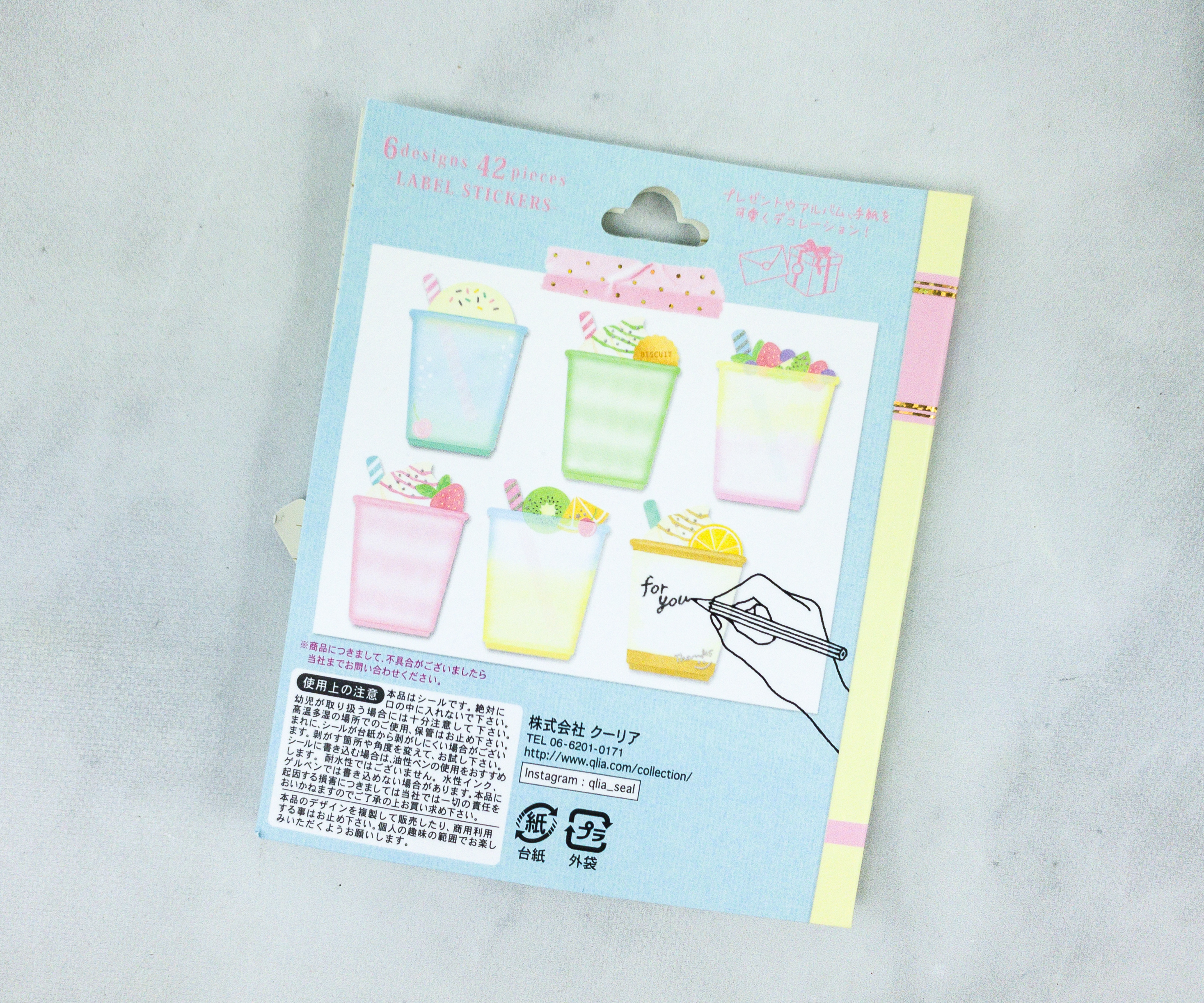 The back of the packaging features various notepad designs.
There are 6 colorful designs, and my favorite is the strawberry milkshake. Also, there's ample space on each notepad where I can write notes or blurbs.
Japan makes some of the best stationery items and everything in Inku Crate proves that. This month, my favorites are the sticker notepads, the deco tape, and the glitter highlighter because they make my journal entries look extra special. The included stapler is also a useful tool whether for the home or the office, and the rest of the items are kawaii! If you're looking for a fun and convenient way of keeping your stationery stash updated, you'll love what this subscription has to offer!
What do you think of the Inku by Japan Crate Box?
Visit Inku Crate by Japan Crate to subscribe or find out more!