Inku Crate is a monthly paper and stationery subscription box from Japan Crate. You can get the box for $25 per month, and there's also an option to get a 3-month, 6-month, or 12-month prepaid subscription. Each month, the box includes a selection of 6-8 Japanese stationery items like notebooks, planners,  pencils, pens, markers, stickers, office supplies, and even origami paper and other fun accessories.
DEAL: Get $3 off on your first box! Use this link and coupon code HELLO.
The items were packed with a blue wrapping paper.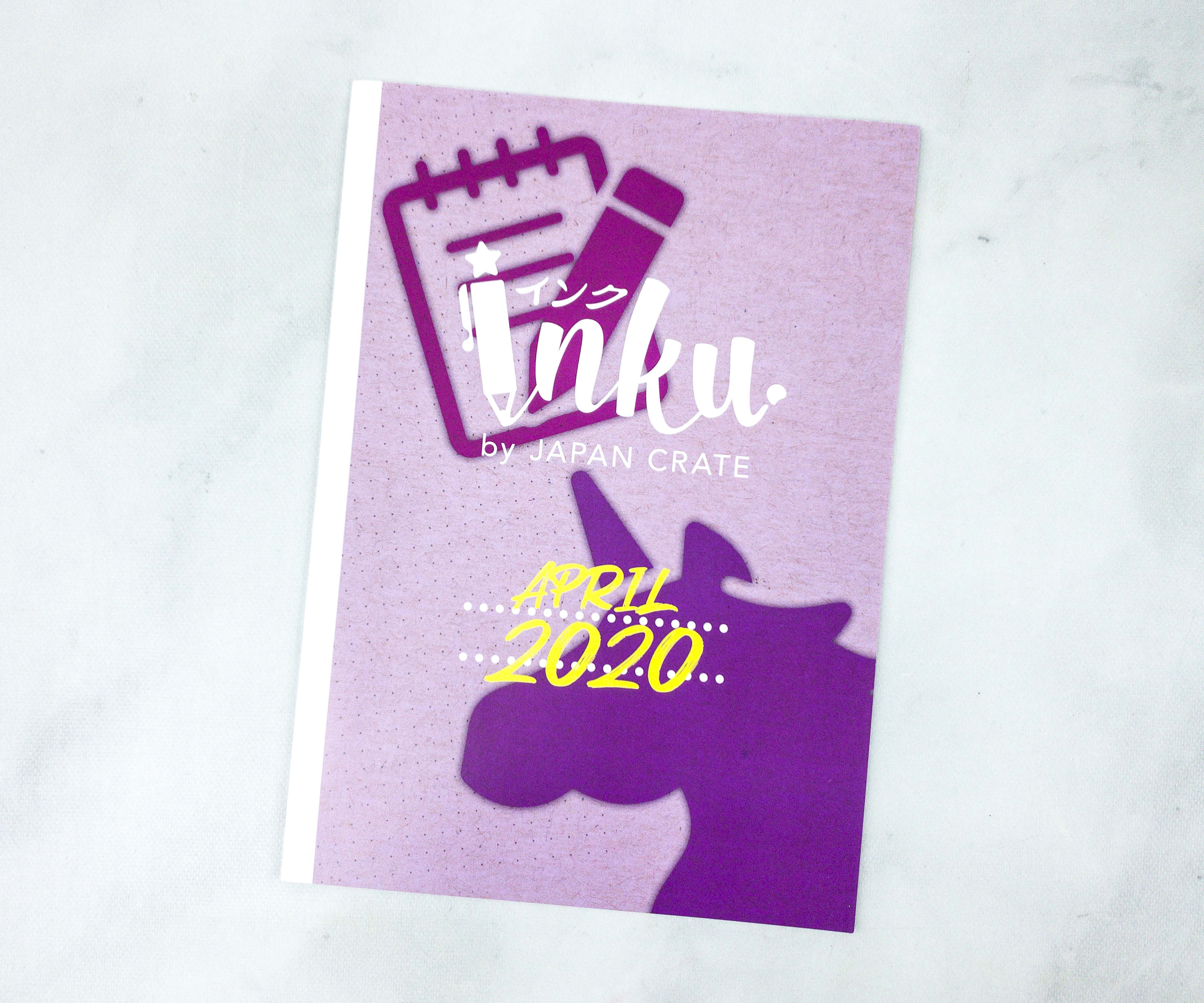 A booklet sits on top of everything in the box.
Some of the items came with plastic packaging.
This is the April 2020 box! They also included an ad for Sugoi Mart!
Inside the booklet, there's a list of all the items in the box, plus some brief descriptions for each of them.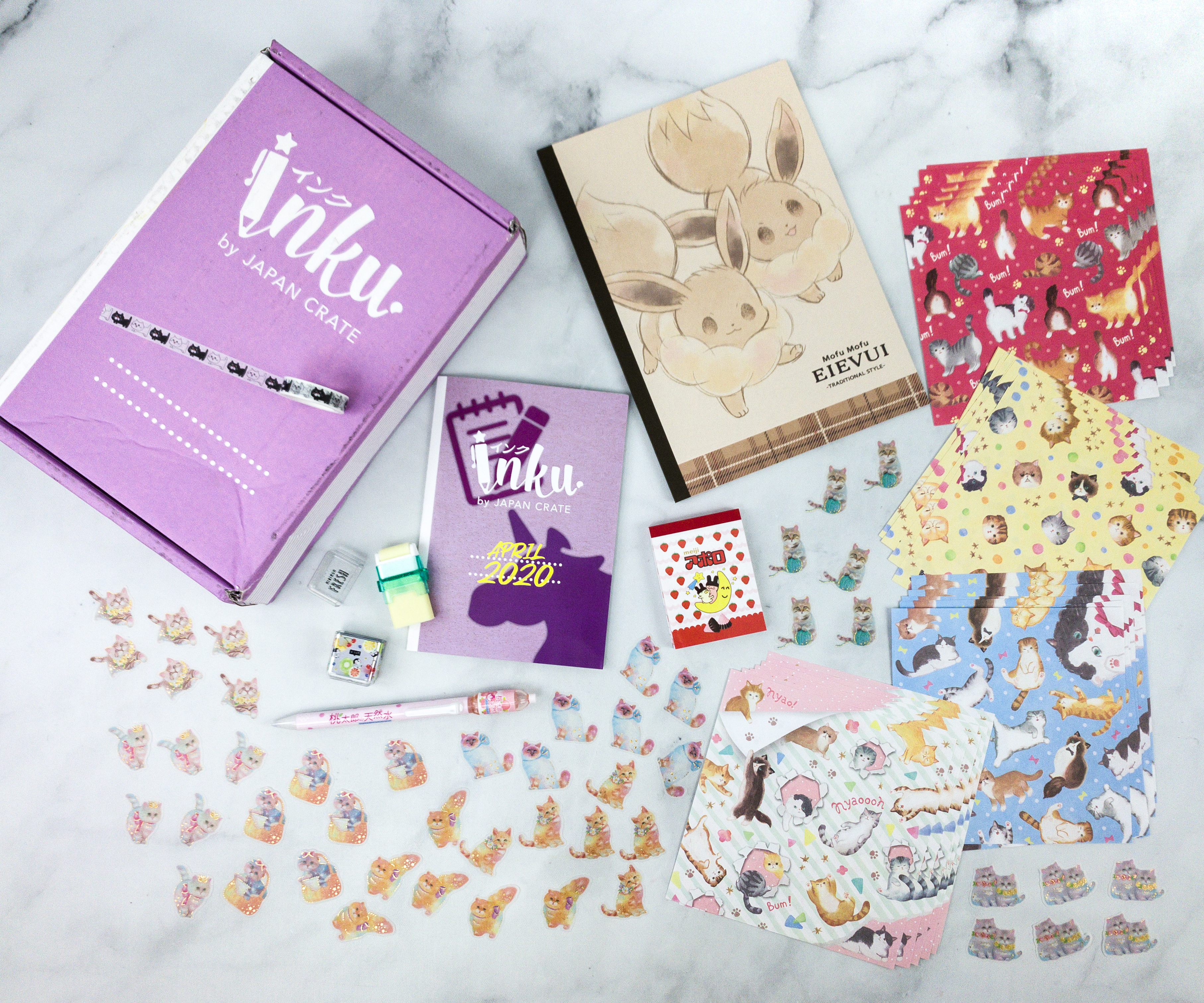 Everything in my box!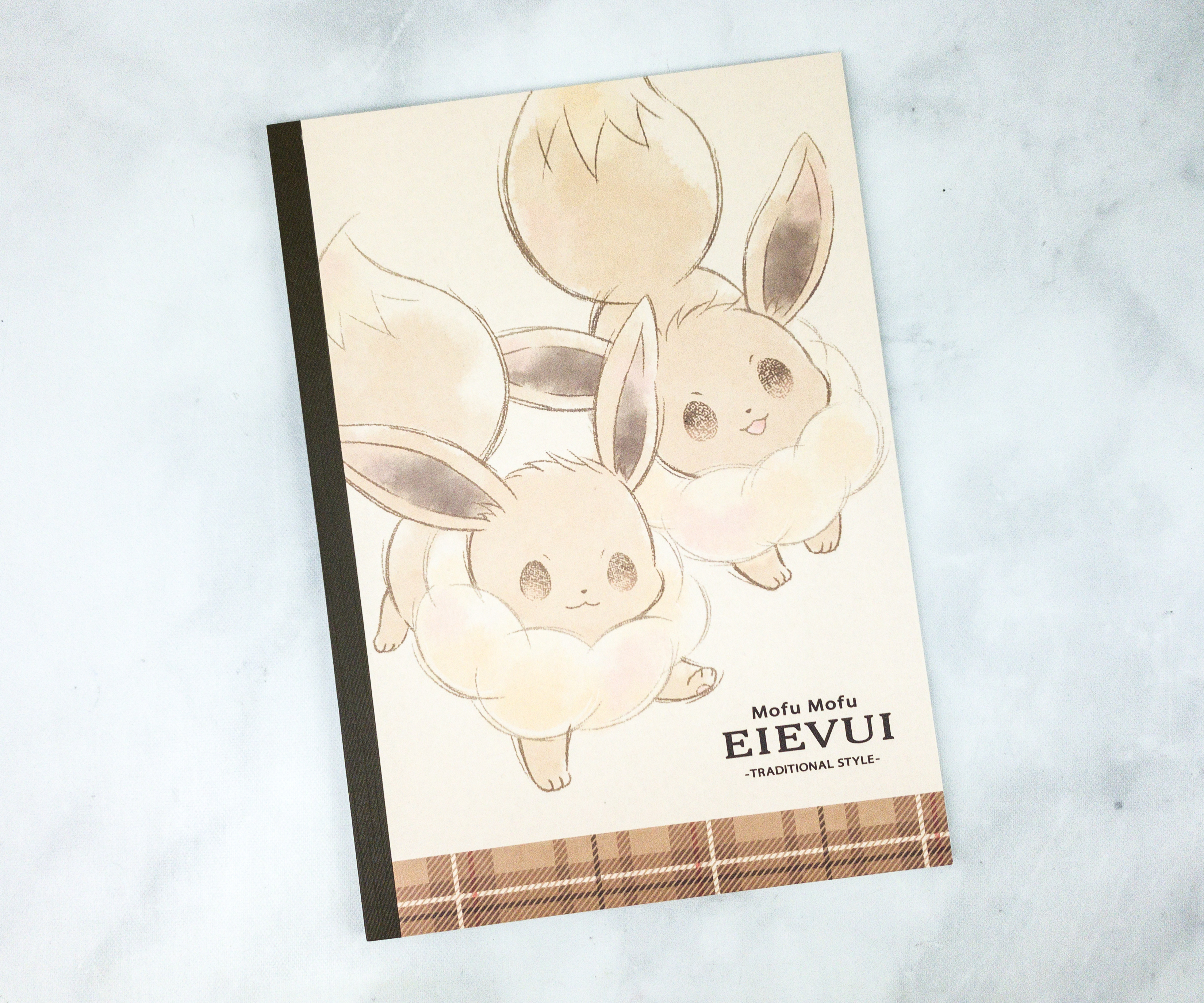 Eevee Notebook. I received a new notebook to include in my collection of cute journals and notebooks. It features the Pokemon, Eevee!
The back of the notebook has another image of the cute and fluffy Pokemon, peeking from behind a set of books.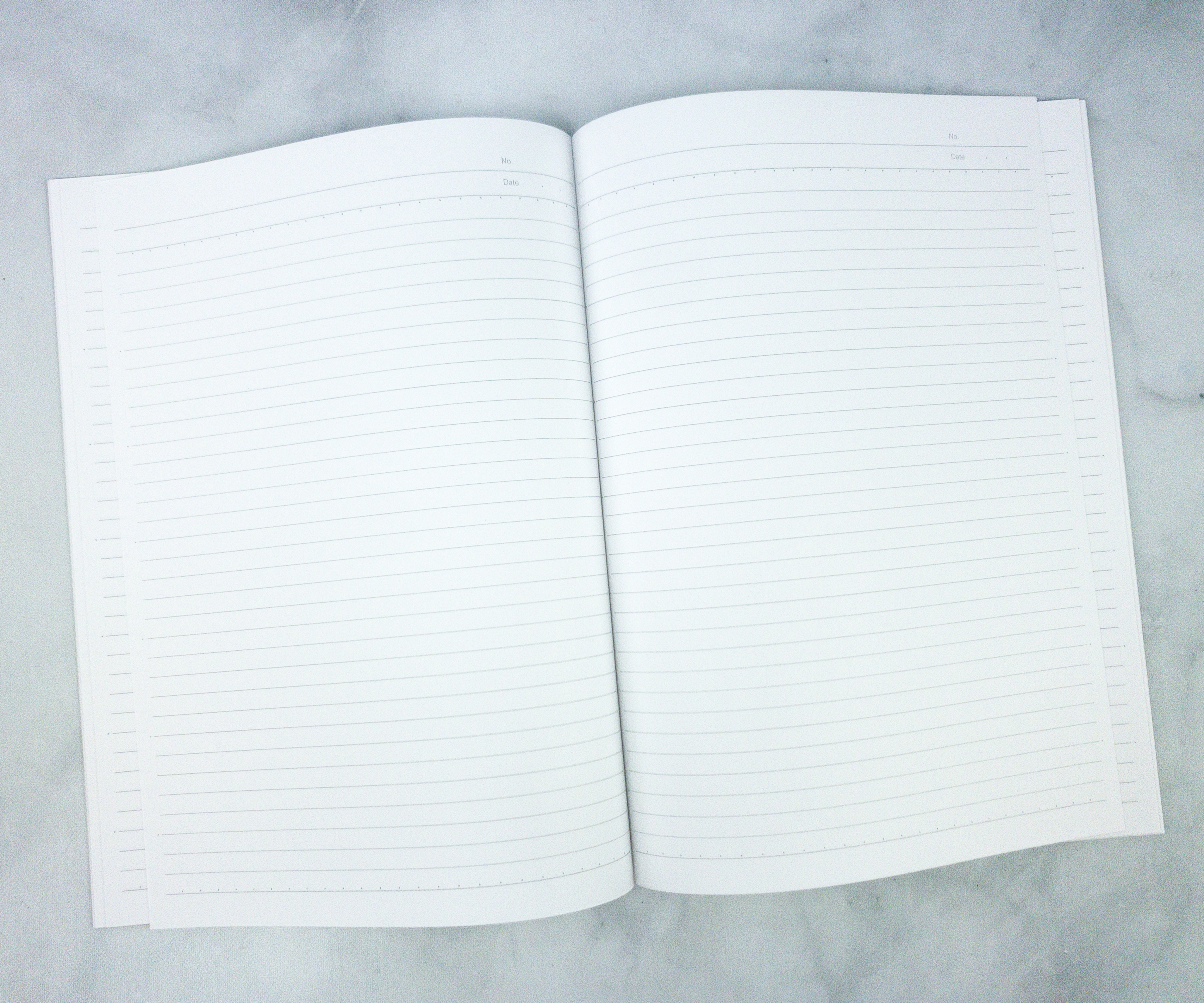 All the pages are lined, so you can write orderly and cleanly. You can use it as a day to day journal, or for keeping some important notes, lists, and recipes!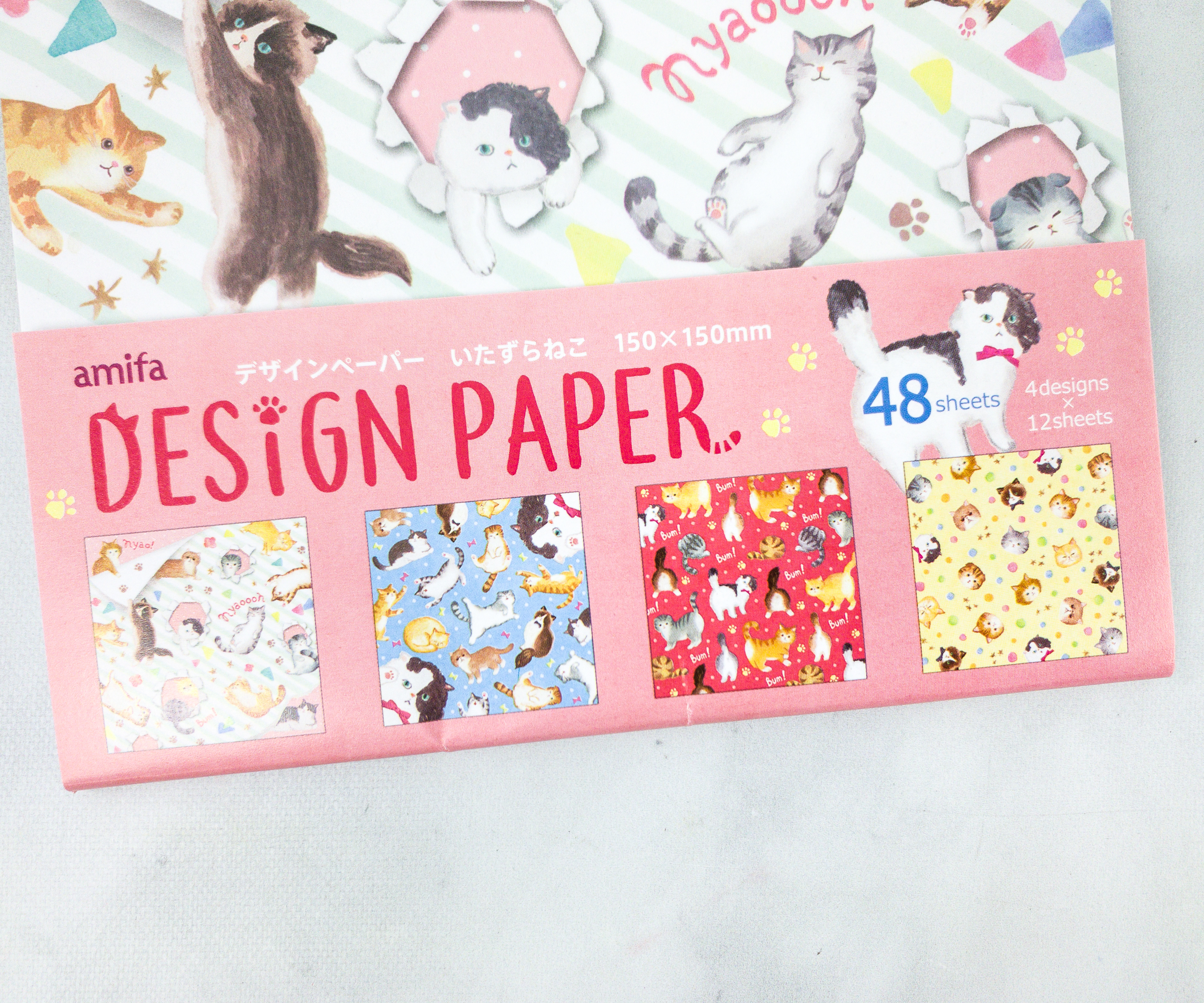 Naughty Cat Design Paper. Here's a set of cat-themed papers for scrapbooks, journals, and other crafts!
The pack comes with 4 different designs and each design has 12 sheets, for a total of 48 sheets. The paper measures 150 mm x 150 mm (5.9″ x 5.9″).
These are so cute! They feature different types of cats and their expressions! The papers can be used as scrapbook dividers, title pages for planners, as photo album and journal inserts, or even as origamis.

Peach Soda Mechanical Pencil. Mechanical pencils are easy and convenient to use because they don't require a sharpener. To extend the lead, just click it on top! This is perfect whether for writing or drawing.
It has a cute peach soda bottle topper. You can also click it to retract back when you accidentally extended too much lead or when you're done using the pencil and need to keep it, that way you can also avoid breaking the lead when not in use. You don't need a pen cap as well to keep the lead safe from breaking and being wasted! You can even clip the pencil on your shirt or shirt pocket.
Animal Washi Tape. This month's crate also included a roll of washi tapes featuring felines! It's a must-have when you're into journaling or scrapbooking.
The tape measures 10mm x 5m (0.39″ x 196.85″).
The washi has two cats in alternating order, a black and a white one. The cats can be used not just on journals and scrapbooks, but also in other crafts that need some feline touch on them!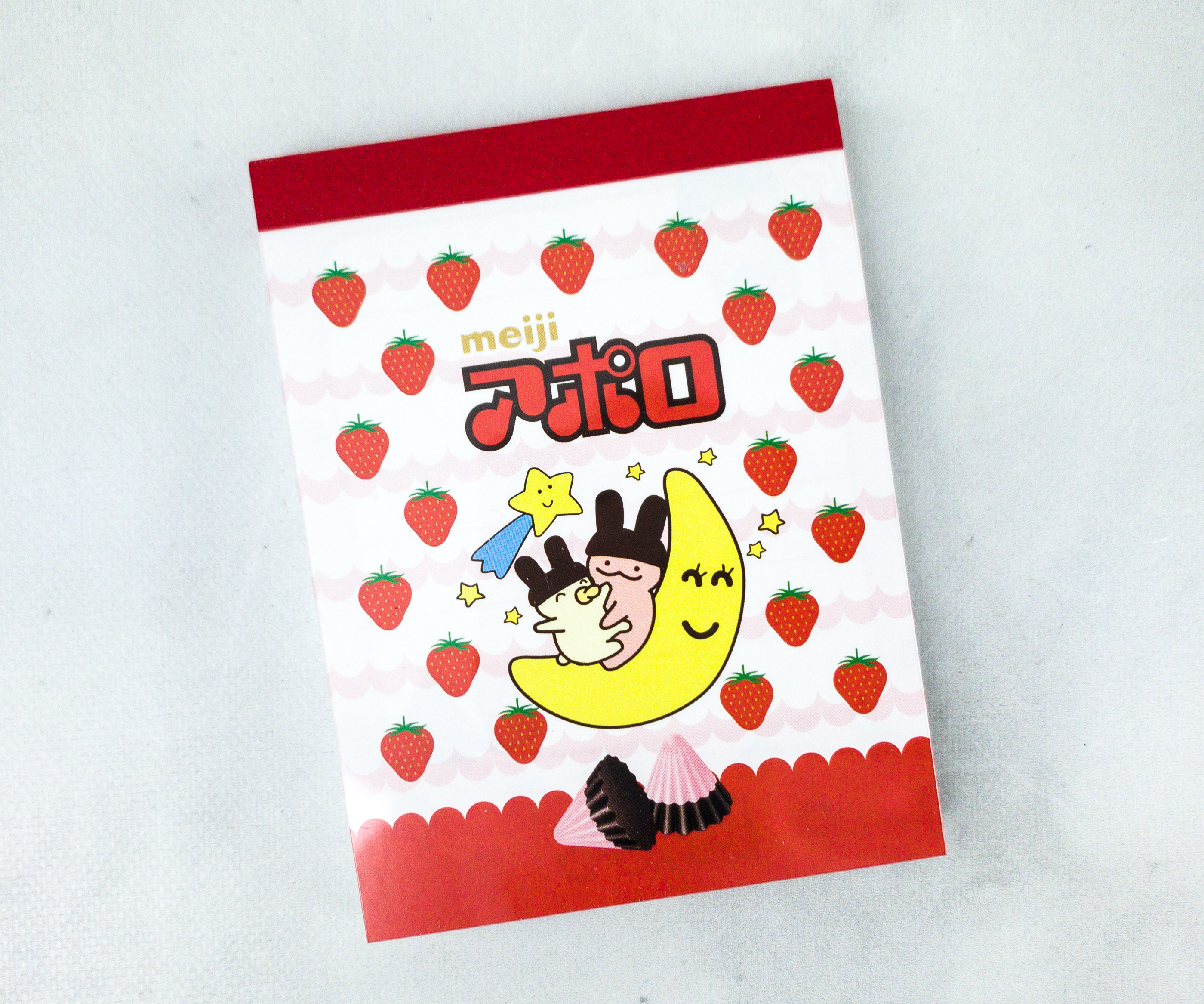 Apollo Mini Notepad. One of Japan's popular sweet treats, the Apollo Strawberry Chocolate, is also present in this month's box of goodies but as a memo pad design!
The pages are lined and framed with cute strawberries. Each page also features the sweet chocolate treats!
Another page comes in a different design as it features more images of strawberries and the treats! Aside from its usual use as memo pads, these sheets can also be used as journal inserts.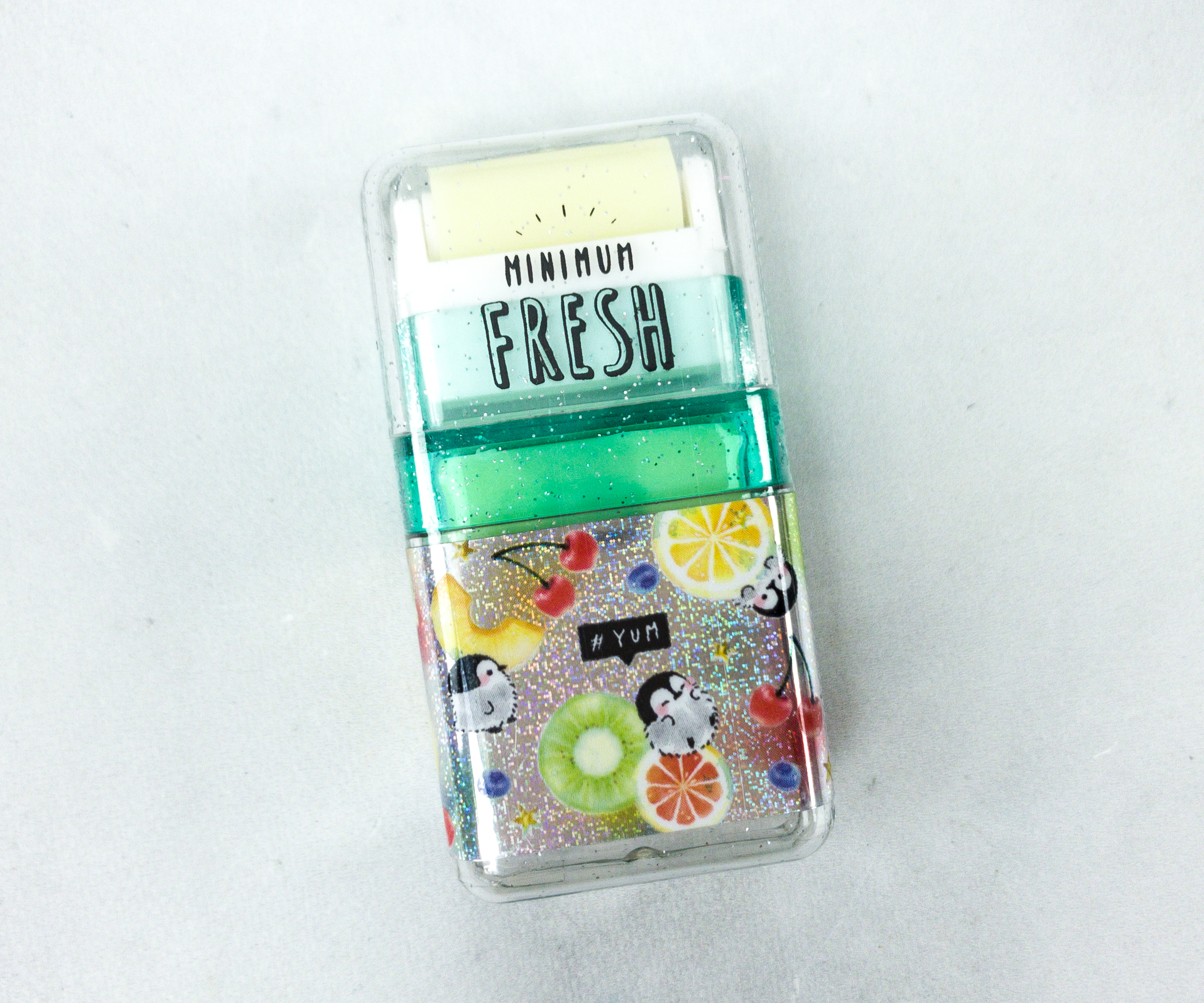 Roller Eraser. Erasing pencil marks can be a real mess but this roller eraser is specifically made to avoid that!
One side of this tool has a big chunk of eraser, while the other side has the roller that is used to collect the eraser shavings. It's best used when making some sketches or plans, to keep your work and workplace clean!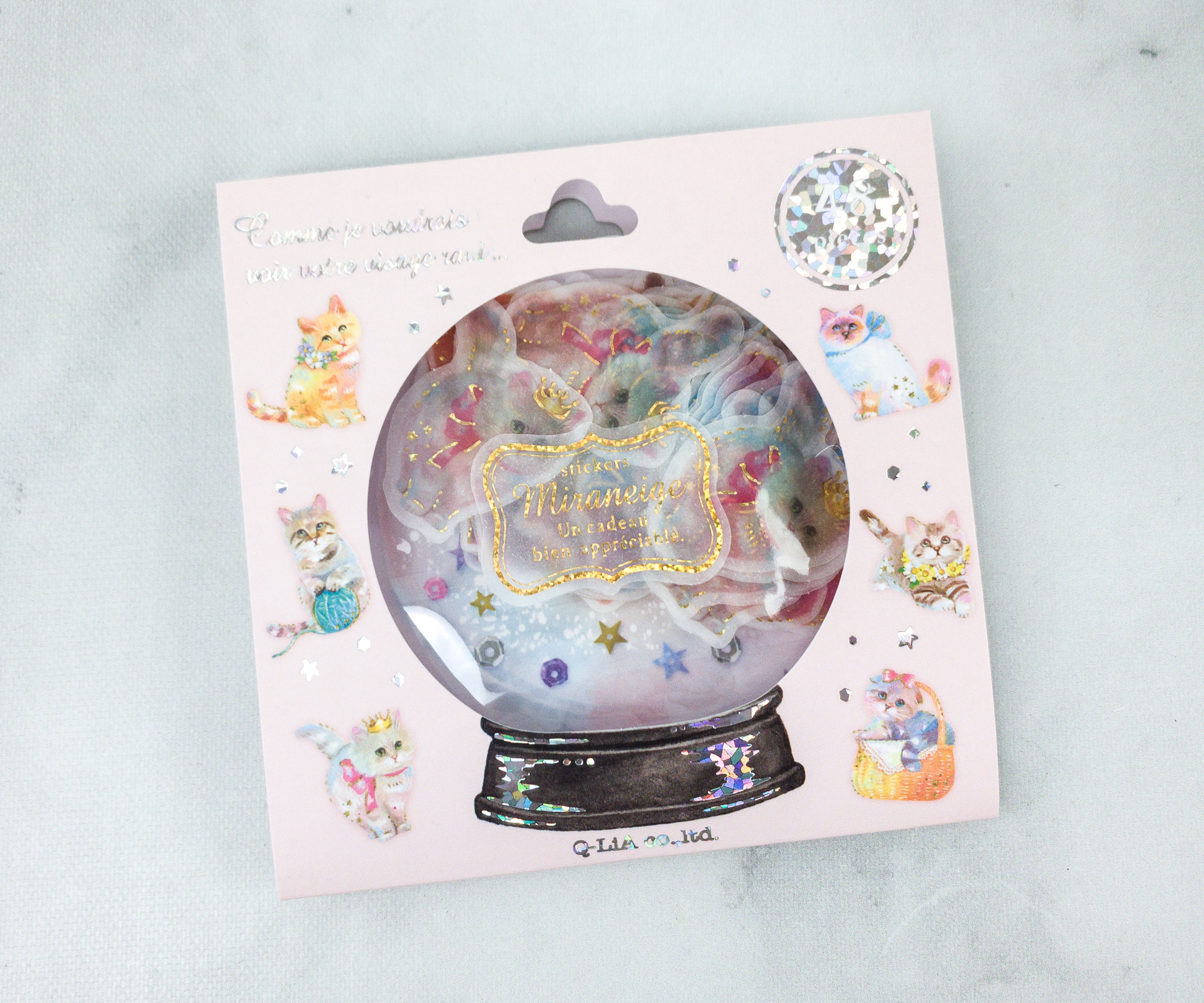 Miraneige Flake Sticker. Here are more stickers for decorating crafts and other projects!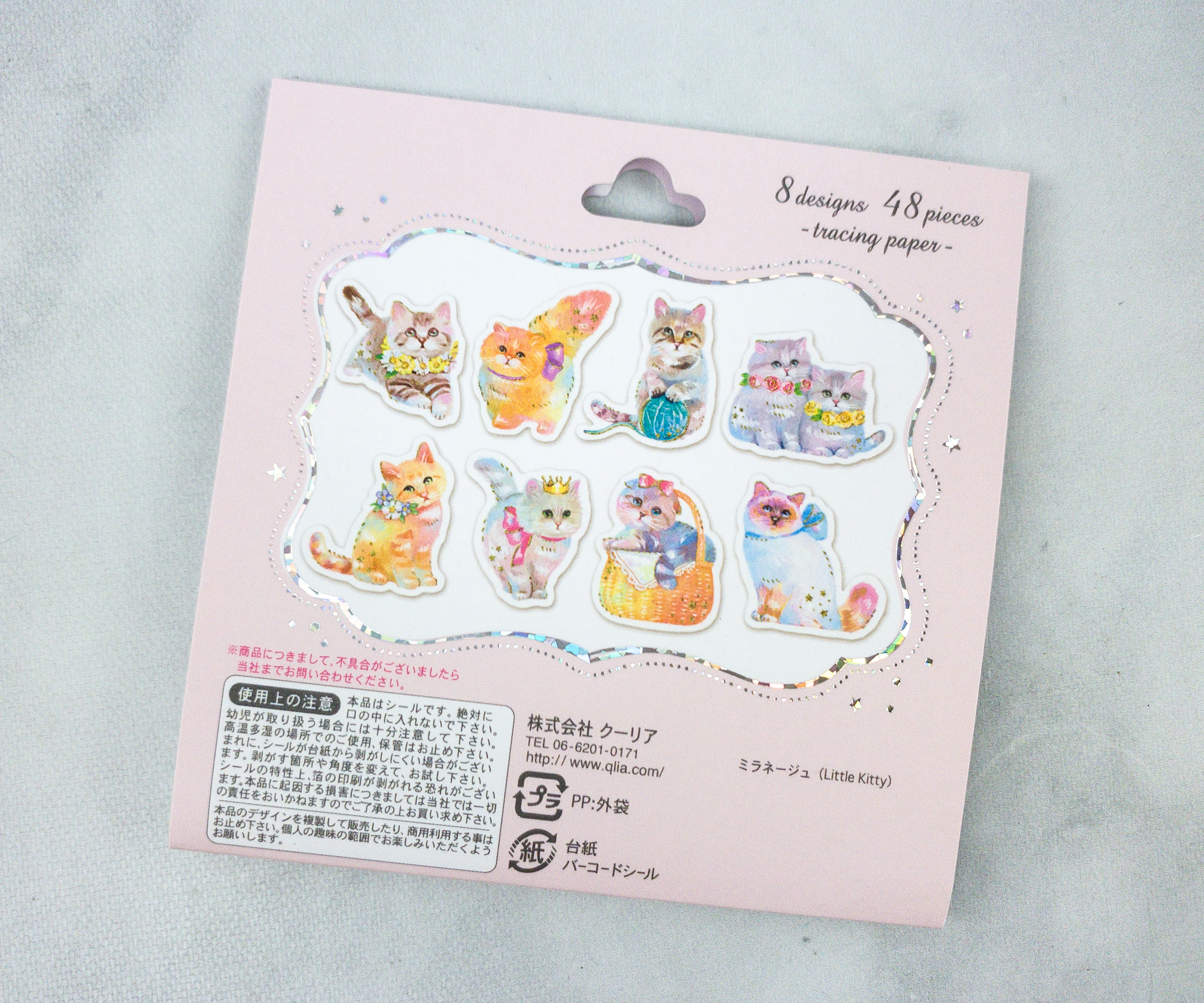 The stickers come in 8 cute kitty designs. There are 6 of each design, adding up to a total of 48 pieces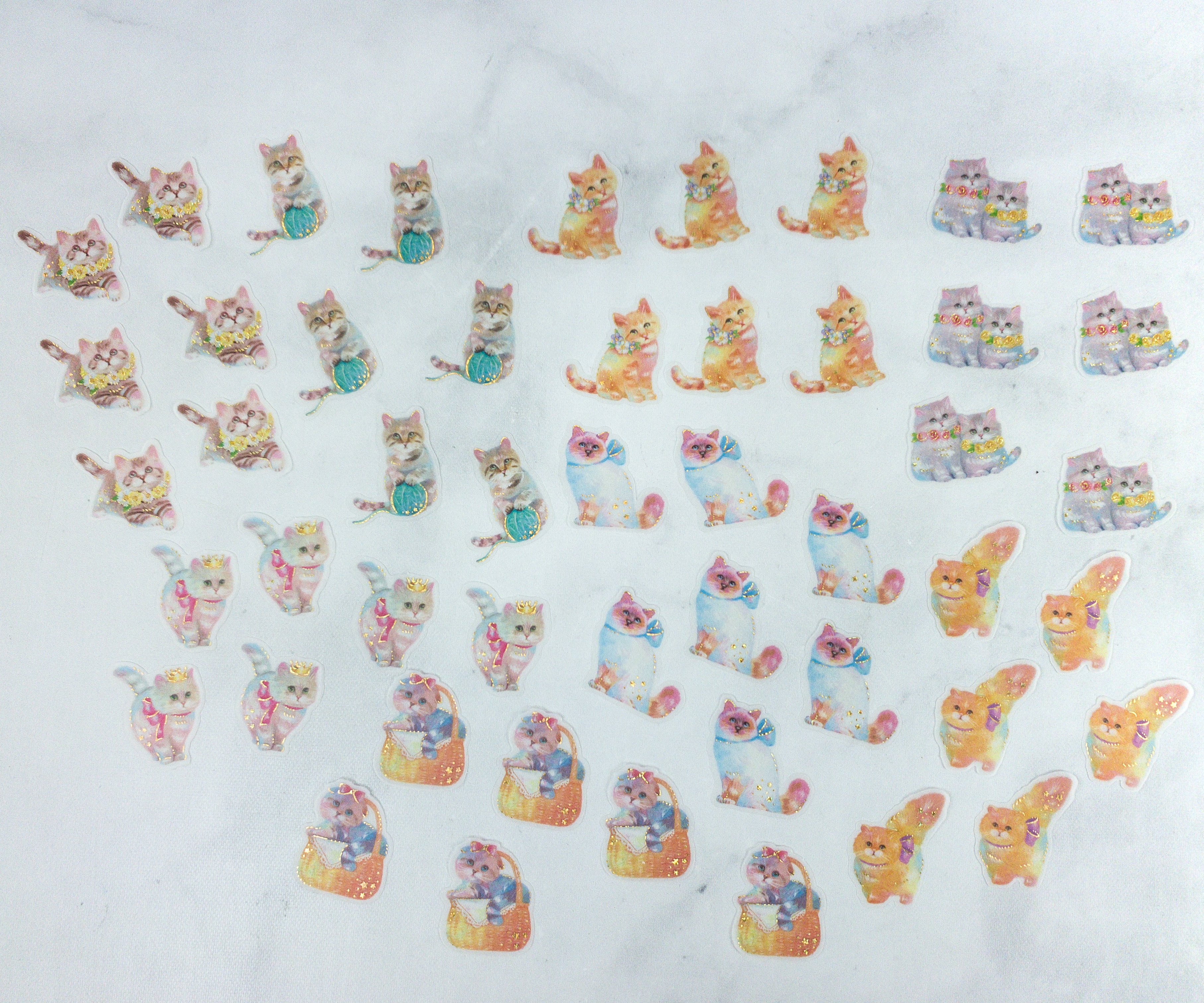 The cats are so adorable!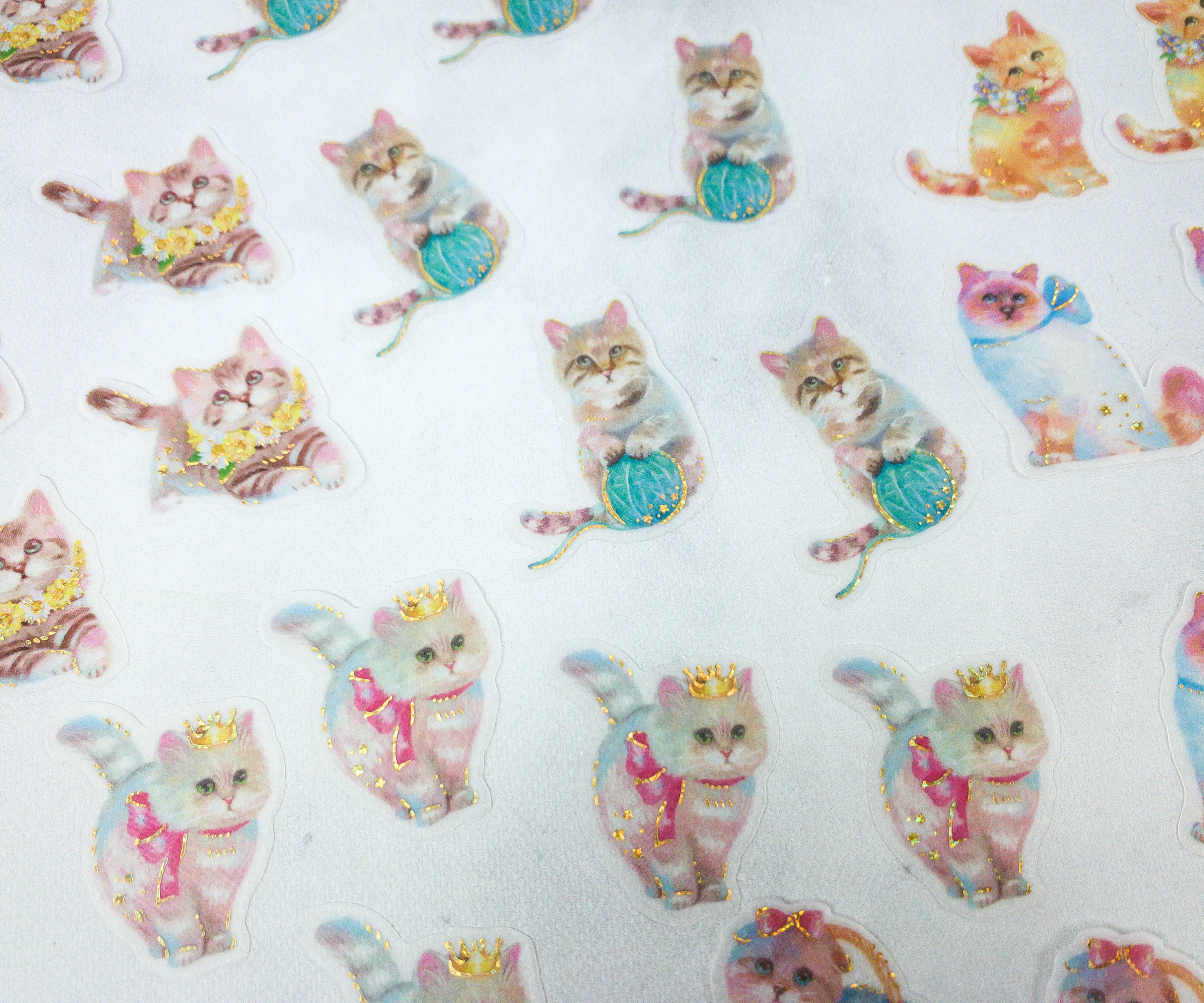 There's a cat with a crown and pink ribbon tied on its neck, a kitty with a ball of yarn (one of a cat's favorite toys!), and a kitty with a flower collar.
Other designs show other cat breeds with ribbons and flowers adorned on their necks, and there's even one placed inside a basket! These cute stickers can be added to notes, journals, or can be used as envelope seals!
This month's Inku Crate is dominated by cat-themed stationery and I'm not complaining. I love the kitty flake stickers and the cat design paper that I can use as add-on decors in my journal. I also love the black and white cat washi tape, while the mechanical pencil and roller eraser can be very useful for sketches and other writings. The roller eraser can help keep my work table clean from eraser dust and shaving! I love getting new and unique stationery items, and Inku Crate made it easier for me to have cute and very useful ones from Japan!
What do you think of the Inku by Japan Crate Box?
Visit Inku Crate by Japan Crate to subscribe or find out more!