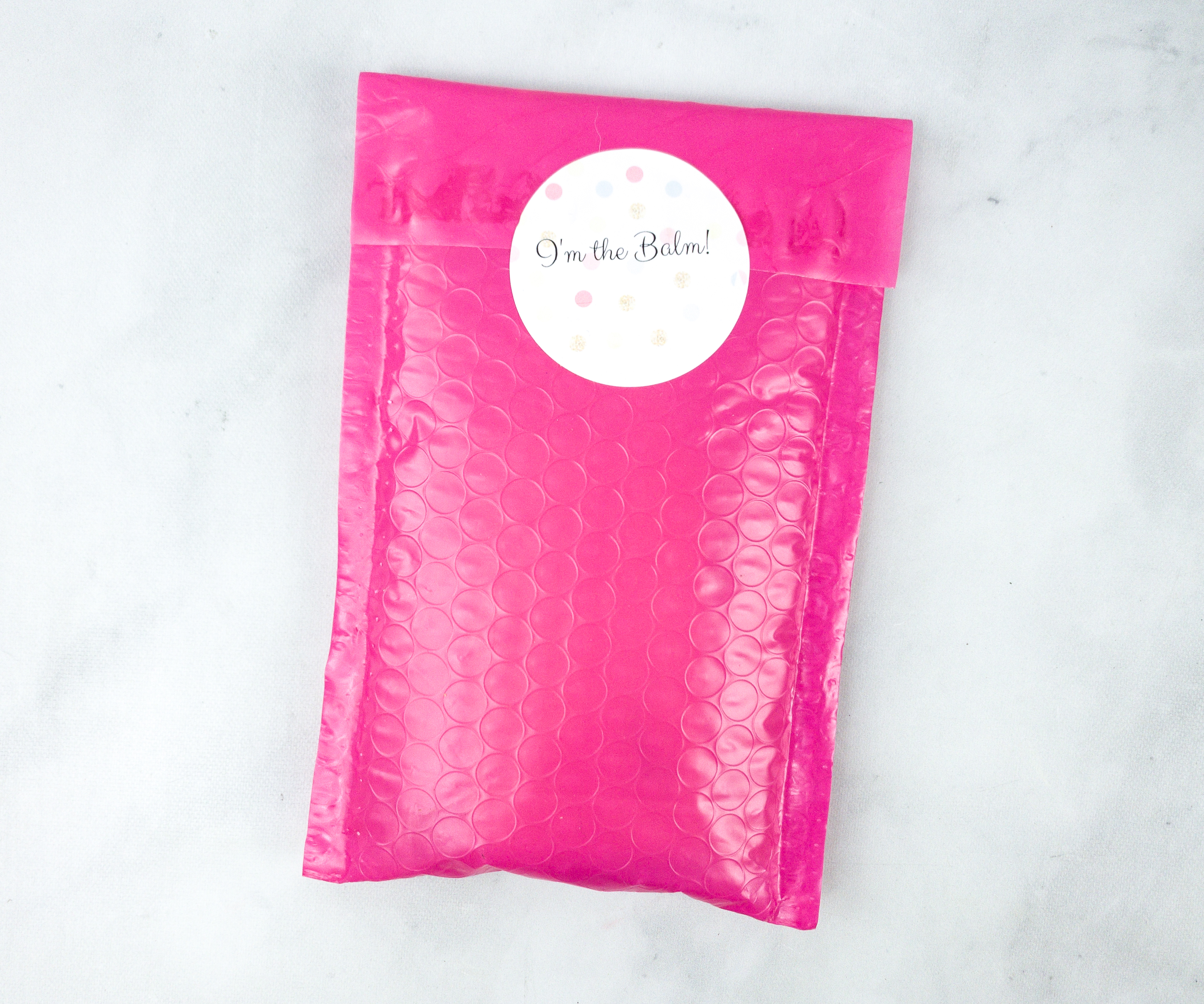 I'm the Balm! Tubetastic Lip Balm is a quarterly lip balm subscription. For $10 per quarter, they will send you up to 3 lip balm tubes. Expect new scents every season and they also promise that everything will remain natural and toxin-free!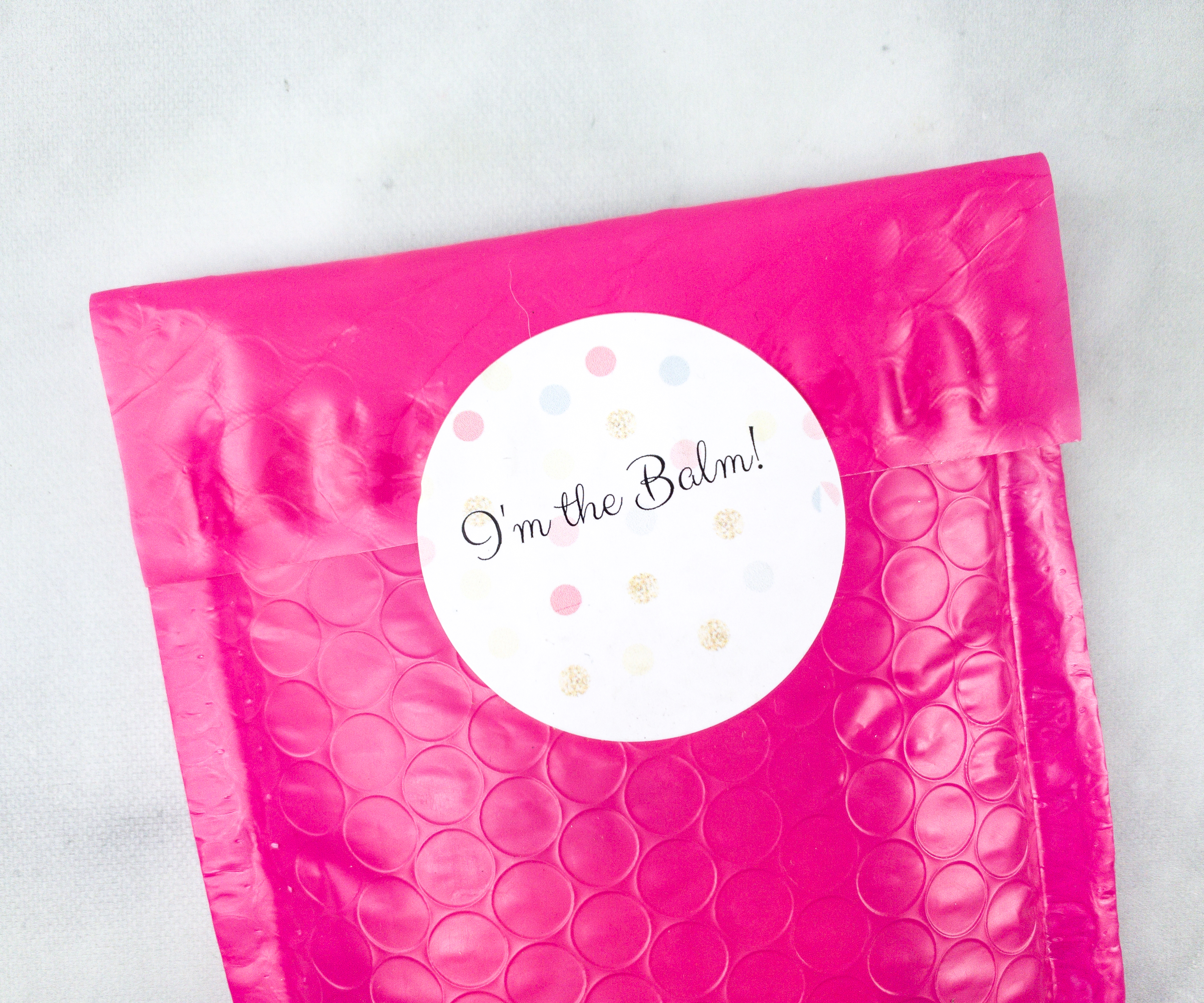 The items came in a pink padded mailer, sealed by a sticker.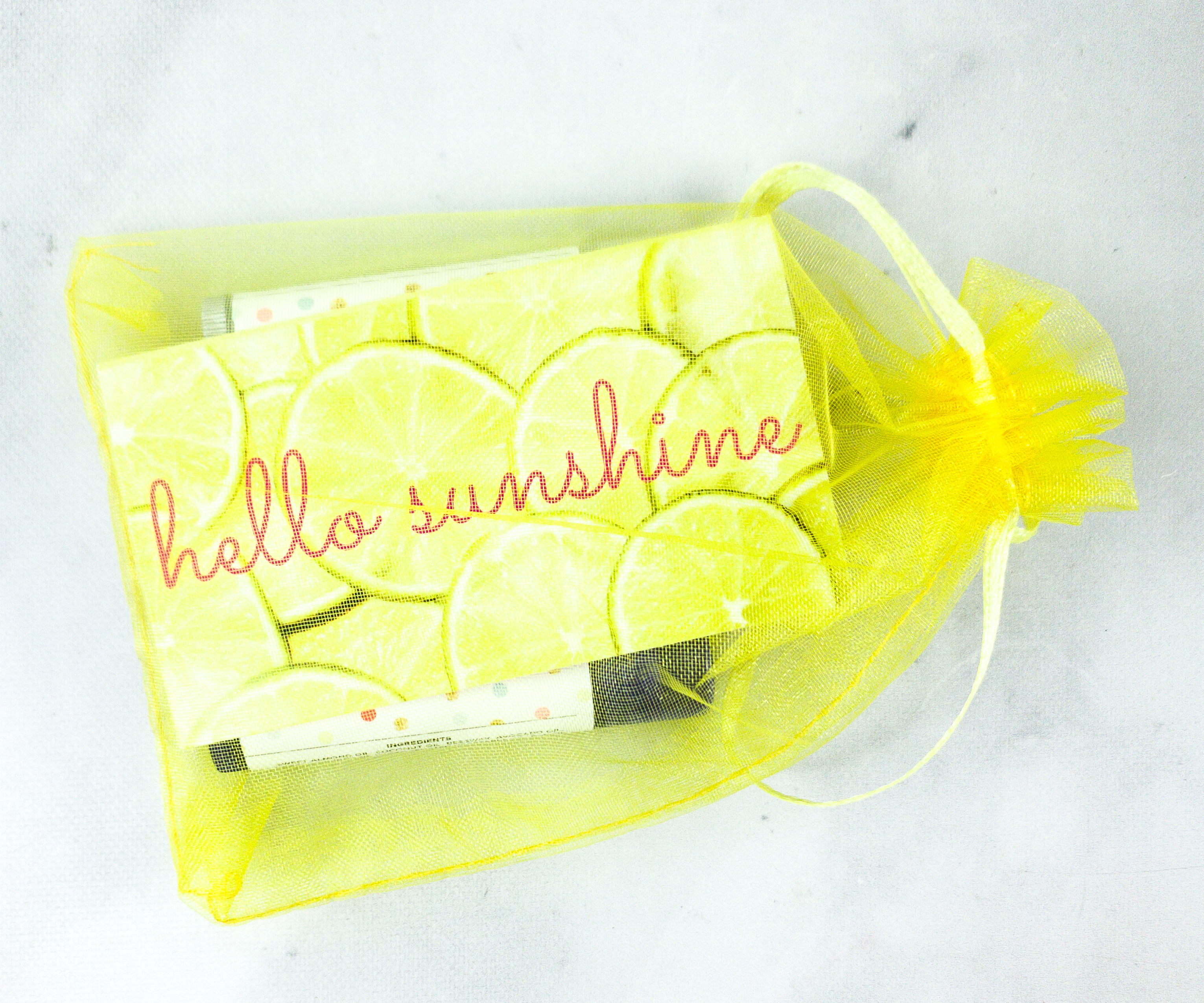 Inside, there's a yellow organza pouch that holds all the lip balms.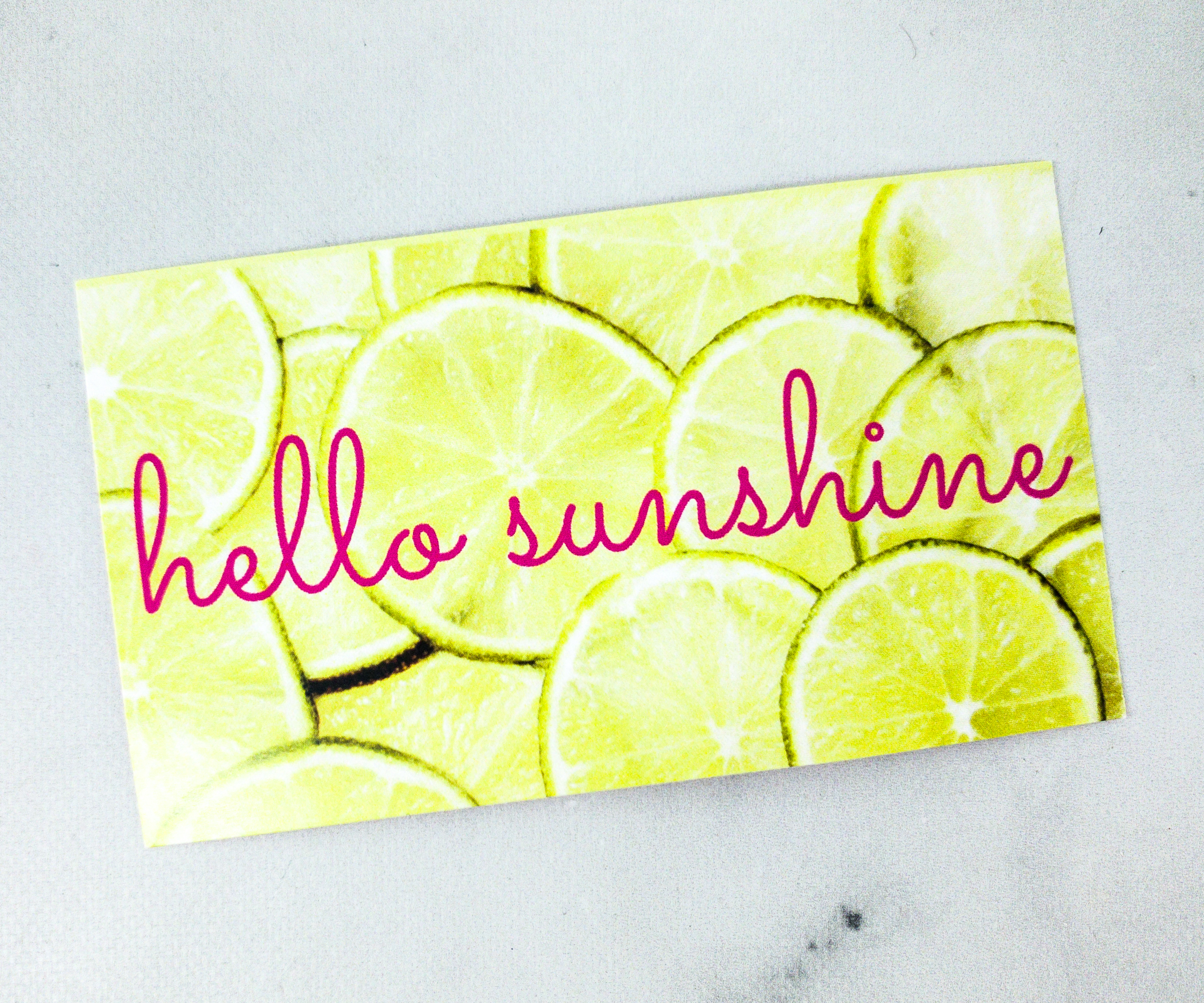 There's a card that says "Hello Sunshine"!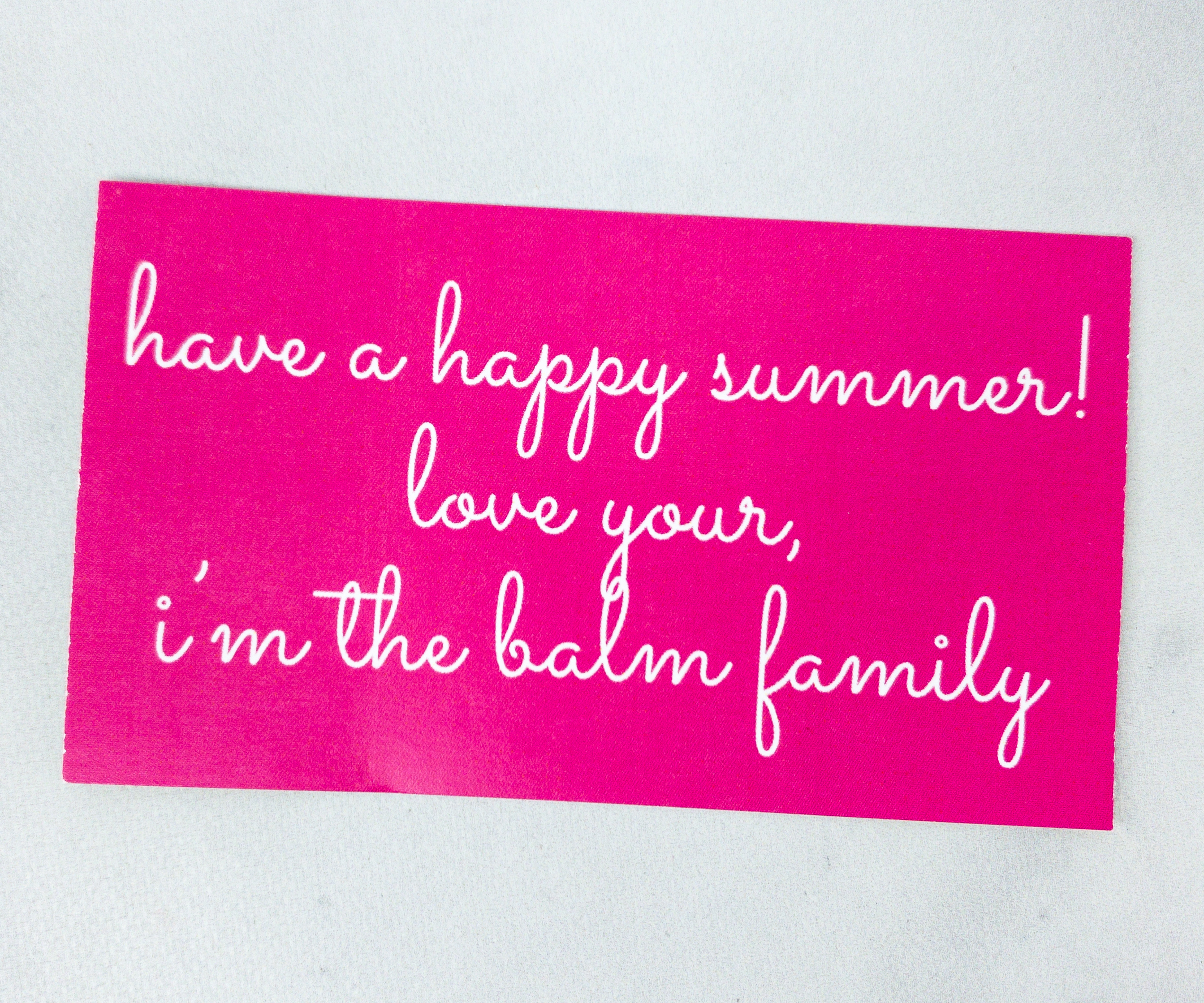 At the back, there's a short message from I'm The Balm!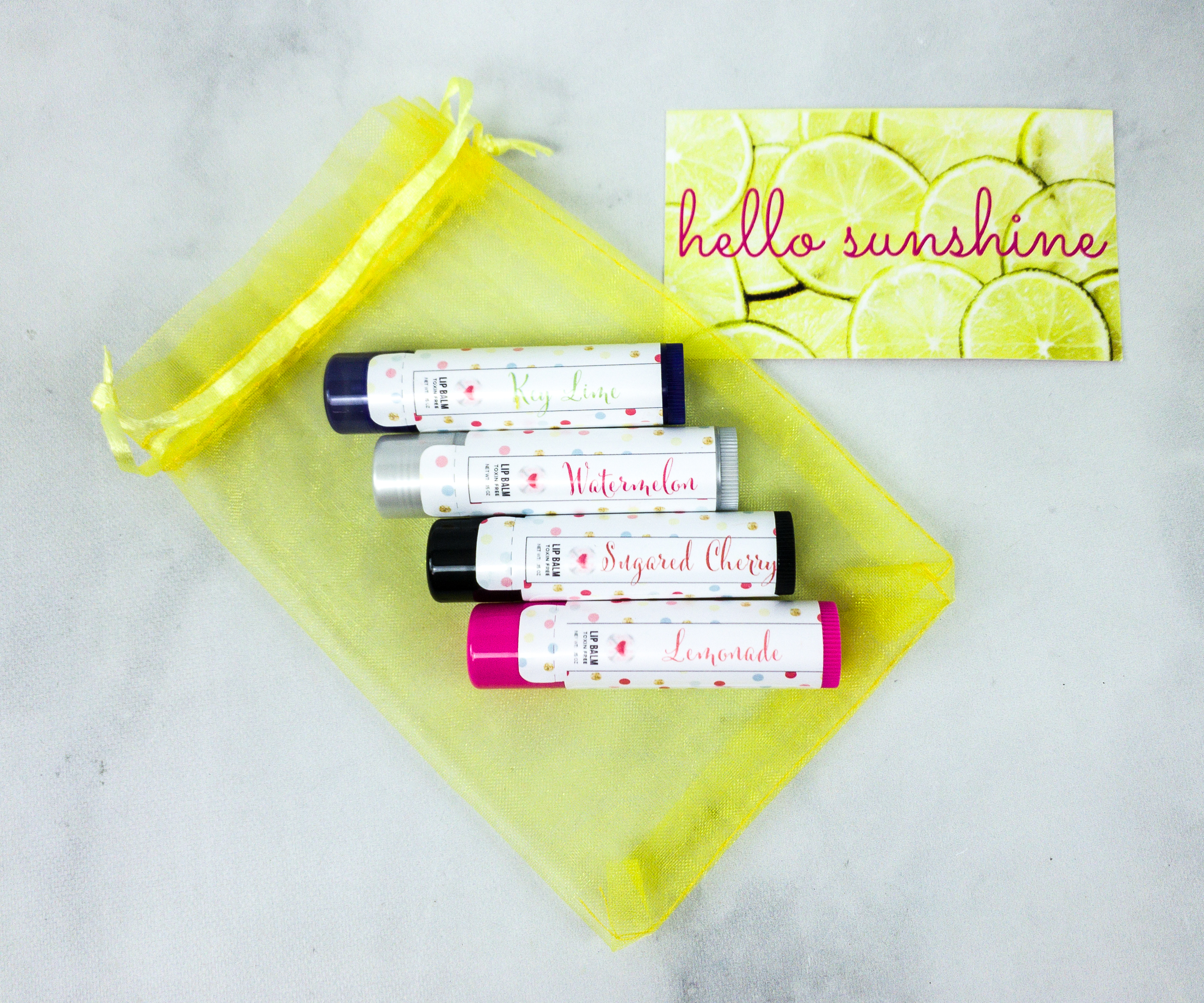 This is the summer collection!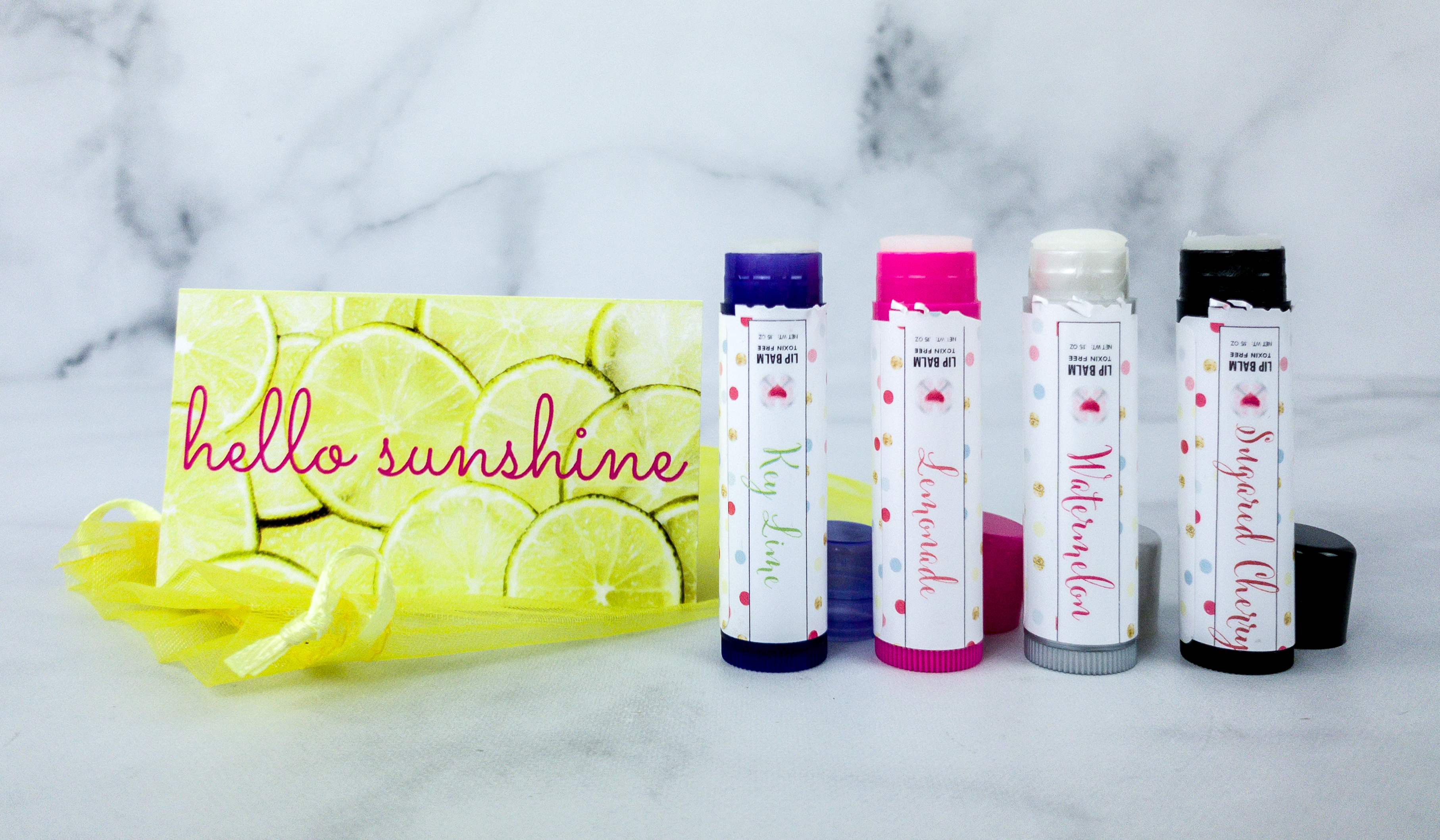 Everything in my pack!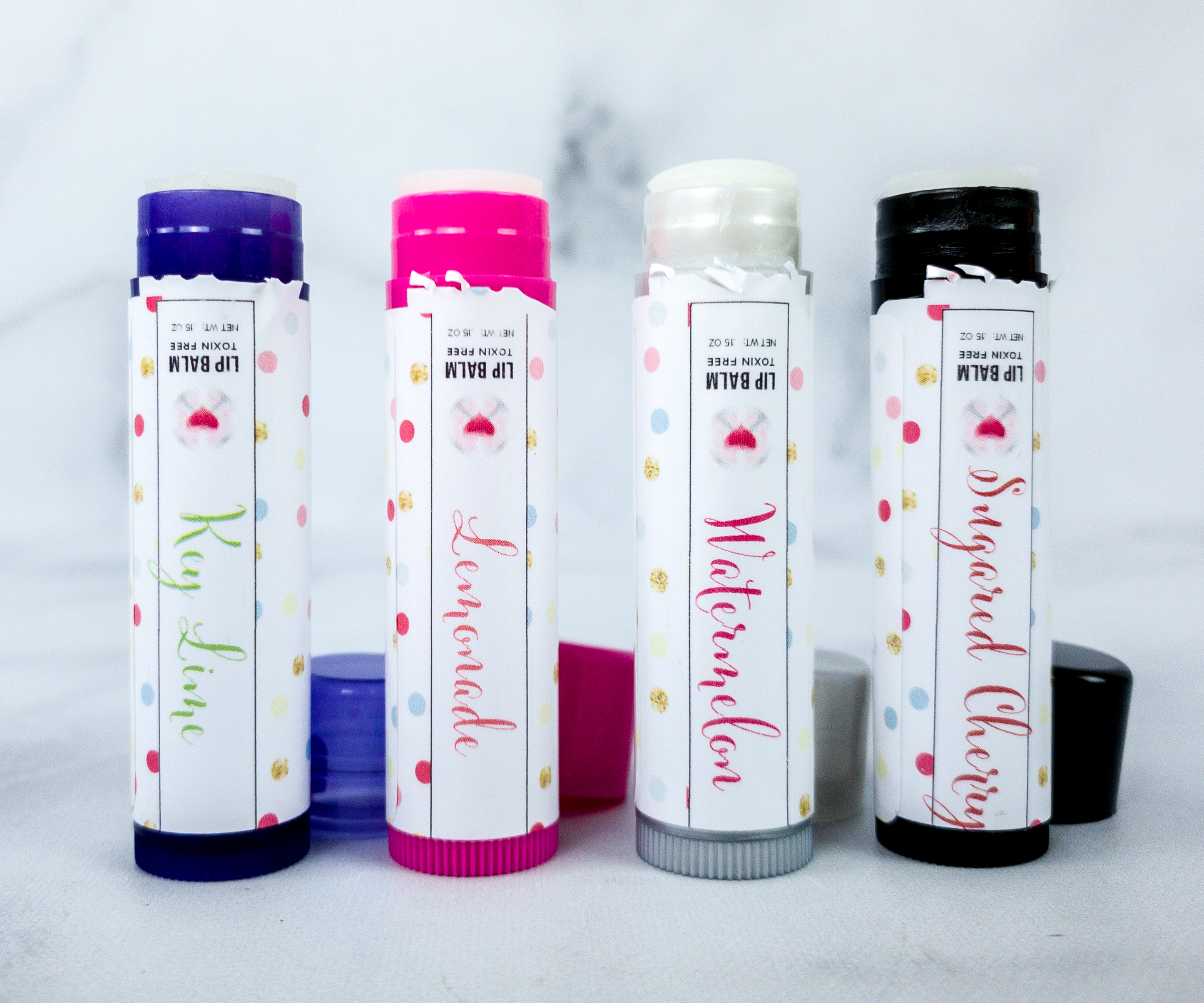 All the lip balms are made from natural ingredients and they're toxin-free!

Sugared Cherry Lip Balm. The first flavor is sugared cherry! It's sweet but not too much. It's a level up version of your regular cherry-flavored Chapstick.

It contains sweet almond oil, coconut oil, beeswax, avocado oil, and coco seed butter. They all work together to keep the lips smooth and soft!

Watermelon Lip Balm. This flavor reminds me of juicy watermelons and it smells really good. It's not like others that have a chemical taste to it. The formula is not tacky either, so it's comfortable to wear.

Lemonade Lip Balm. When life throws you lemons, make a lemonade-flavored lip balm! This one smells fun and bright and the taste is like a sweet lemonade on a hot summer day. It was refreshing!

Key Lime Lip Balm. This key lime-flavored lip balm has a tart scent. It's a bit stronger than the lemonade lip balm, and I love that it doesn't feel heavy on the lips.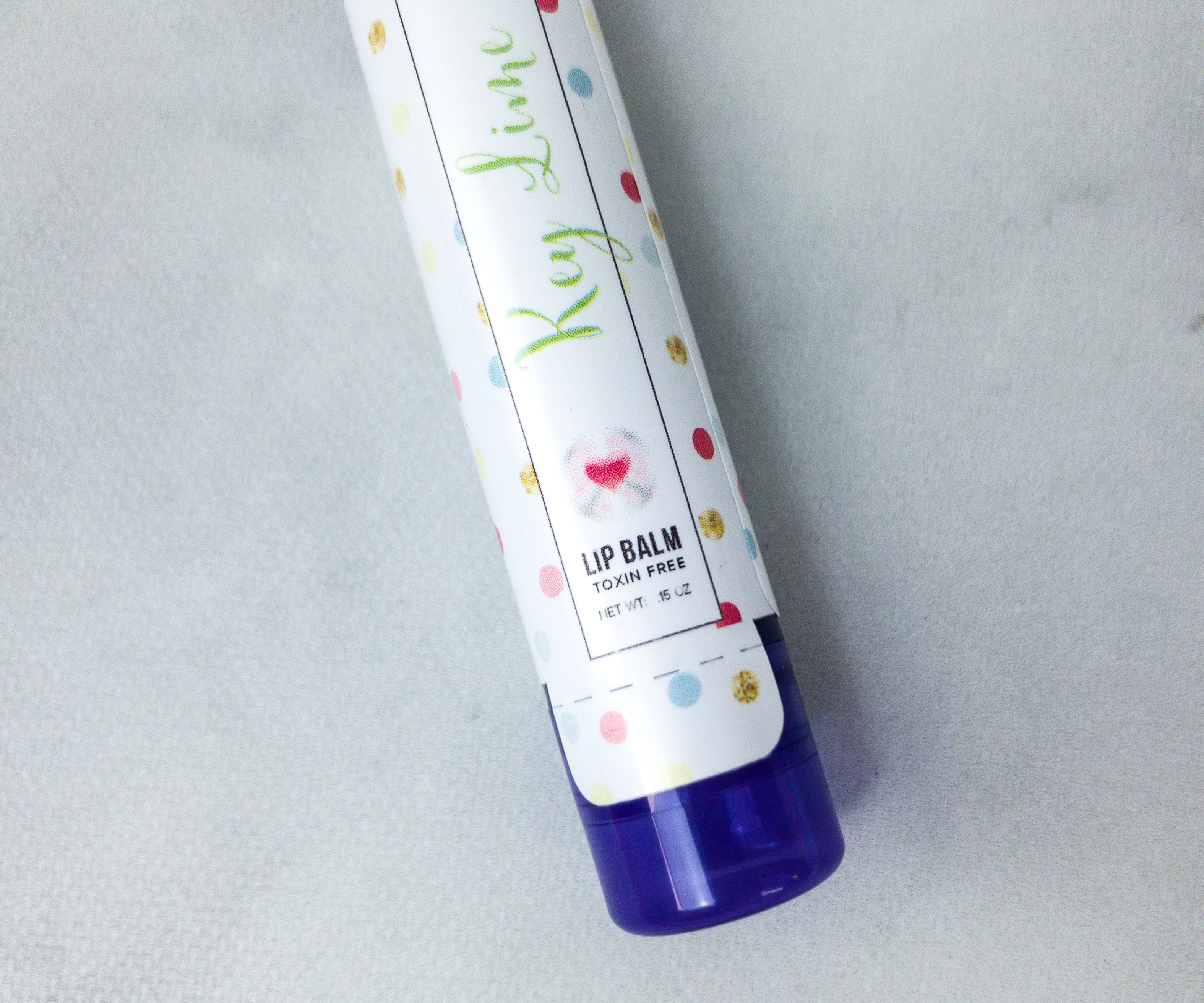 The packaging of these balms is great! You just have to twist the bottom to push the product up if you're running out. They're also very handy so you can carry them in your pouch practically anywhere and keep your lips smooth and moisturized all the time!
Lip balms are a must in my beauty pouch and it's always fun to try new flavors especially when they fit the season! The lip balms from I'm The Balm! this quarter definitely exceeded my expectations. I love that everything is made with natural ingredients and none of the harsh stuff that other lip balms have. Of course, they also came in flavors that remind me of fun summers spent outdoors! My favorite lip balm flavors are Key Lime and the Lemonade because of their refreshing scent. If you're a lip balm lover, you'll love trying all these flavors out. They ship quarterly so you'll really get the most out of each balm before the next set comes to your door!
Are you getting anything from I'm the Balm Tubetastic Lip Balm Subscription?