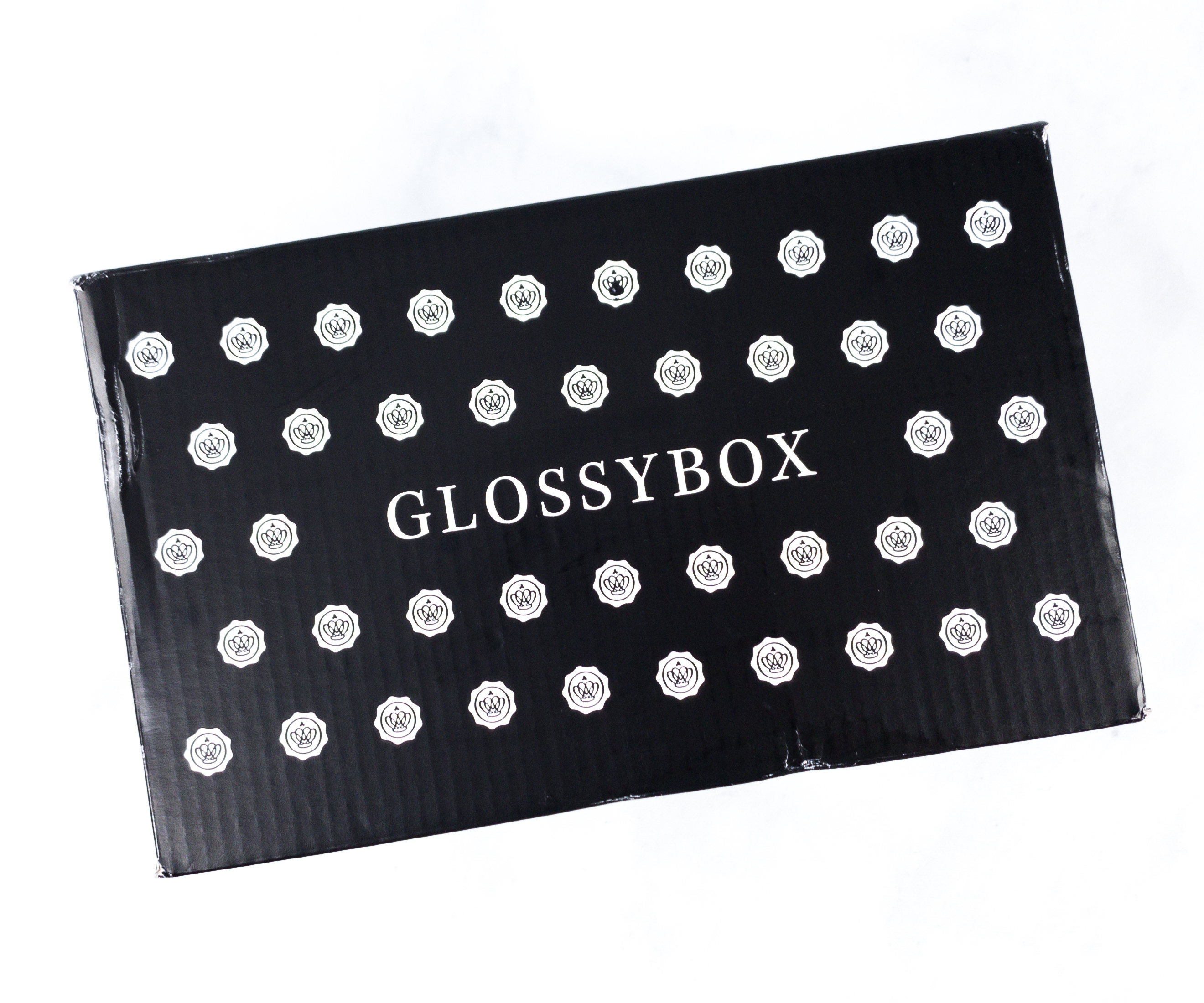 GLOSSYBOX is a monthly beauty subscription box with at least 5 luxury samples – many full sizes – per month for $21.
This is the review of the Summer Essentials Limited Edition Box. It comes with specially curated products from skincare to makeup to accessories worth over $140, all packed in an exclusive limited edition GLOSSYBOX pink vanity bag. Each Limited Edition box was $30 for subscribers ($35 if you aren't a subscriber!). This box is sold out.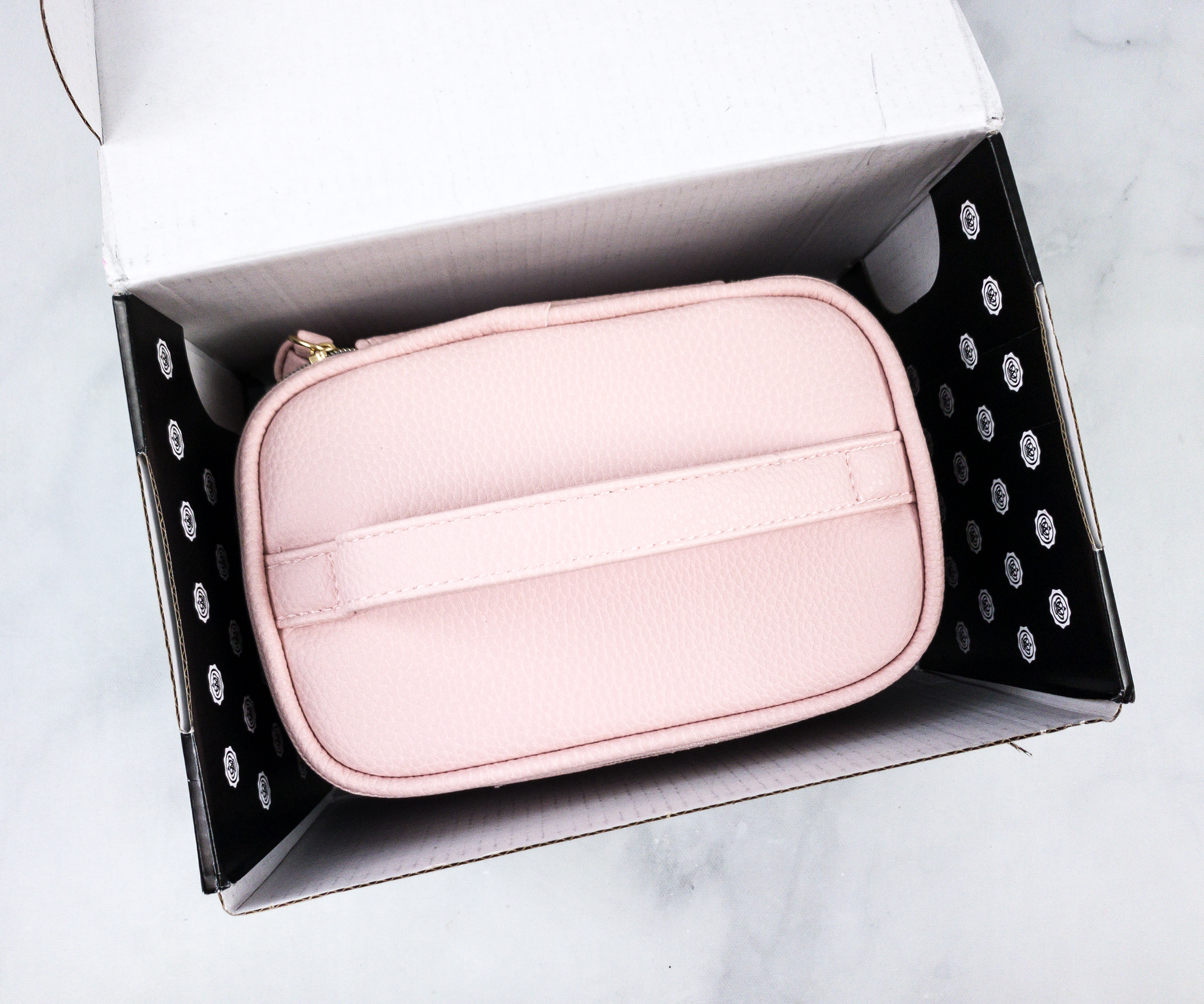 Everything arrived in a sturdy black box with the classic GLOSSYBOX branding.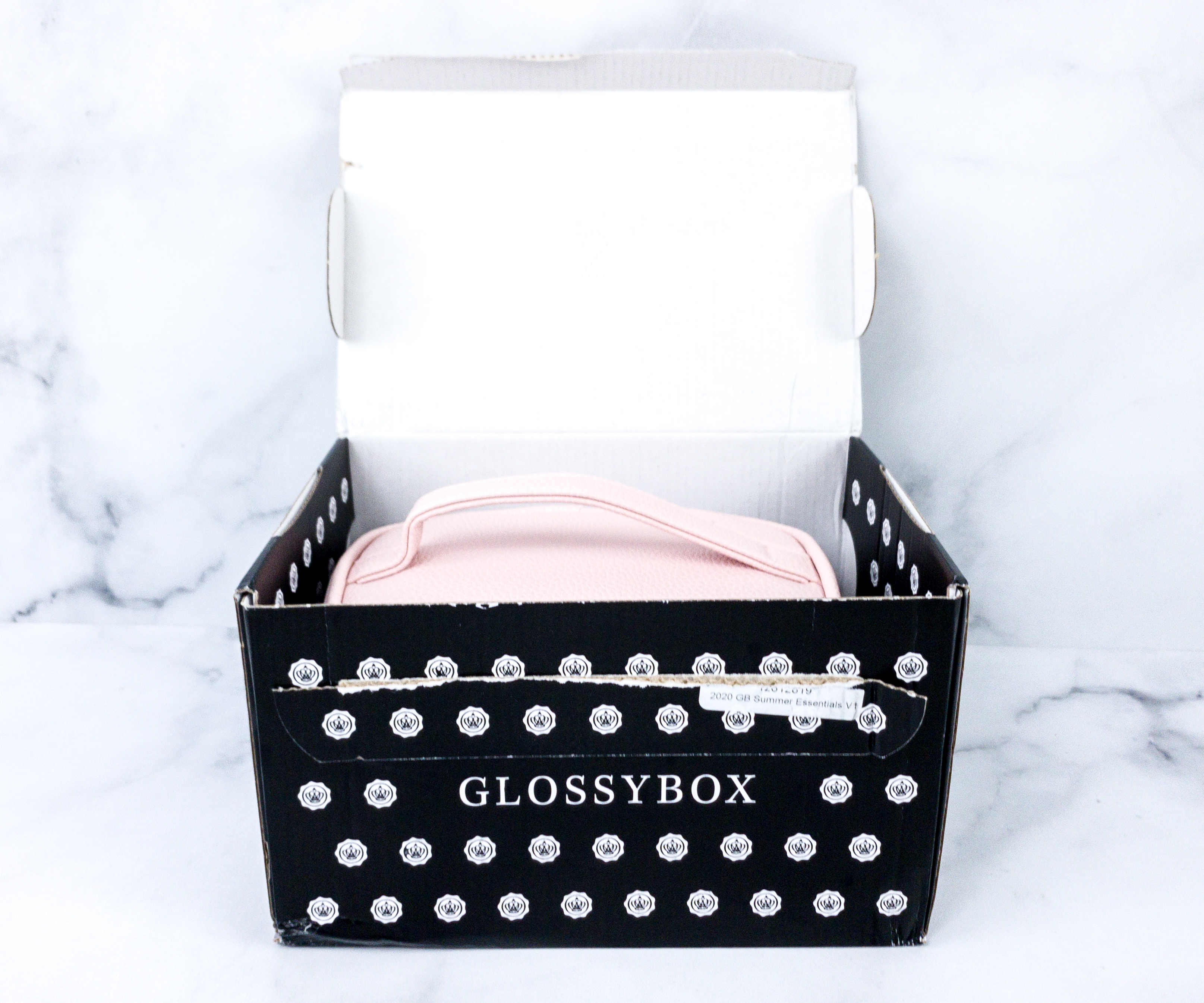 There are no fillers or extra packaging items, but everything arrived in great condition.
It also comes with a booklet that contains everything we need to know about this limited edition box.
They even gave us a sneak peek of what to expect next month since it's their birthday!
Next month, we're celebrating our birthday and we couldn't be more excited! Not only do we have another incredible box waiting for you, but we have an even more exciting announcement. A project we've been working on for almost two years is finally coming your way this August. Watch out, because GLOSSYBOX is about to become bigger and better than ever.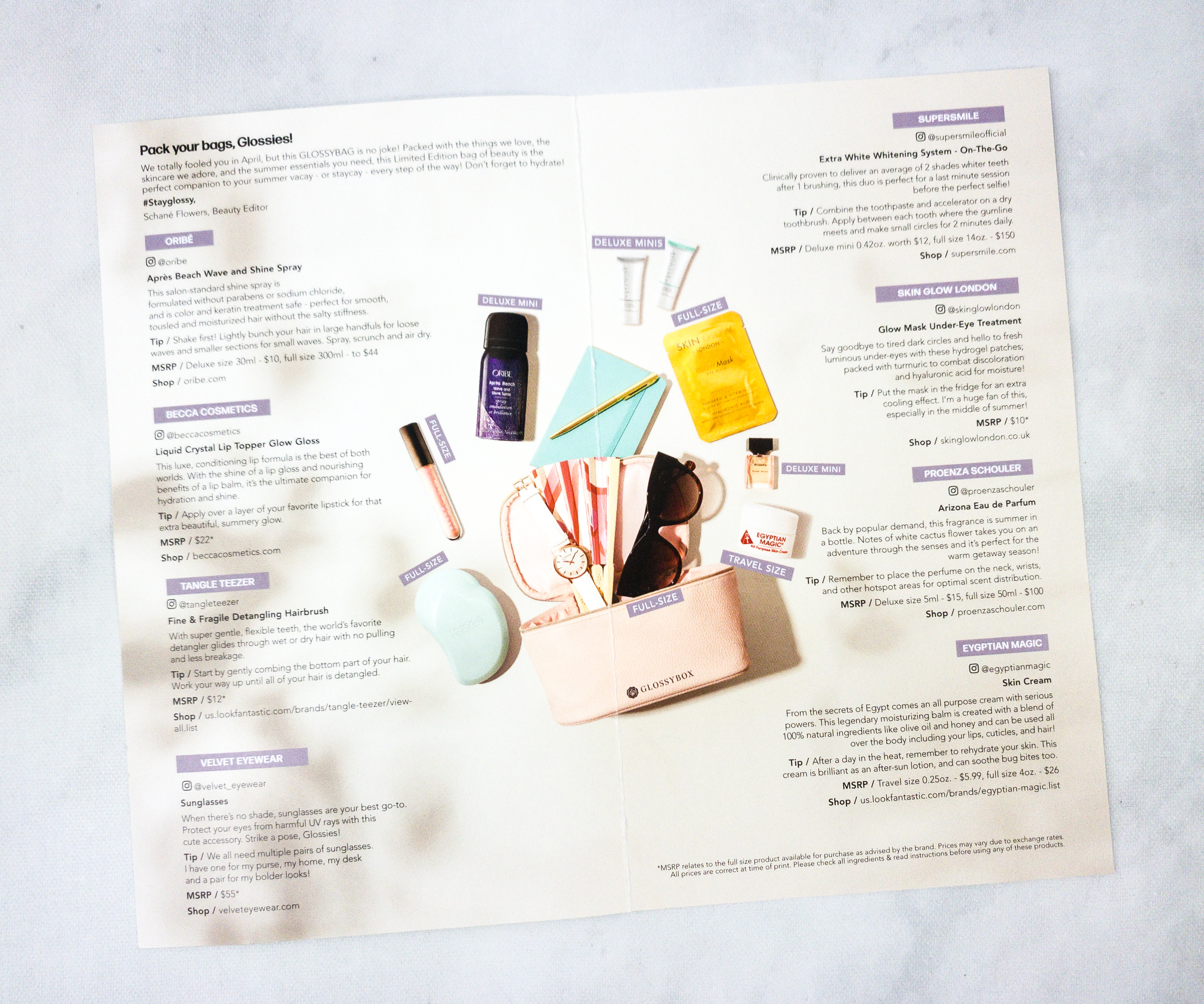 The booklet lists all the items included inside the box. There's also a brief description and a usage tip for each.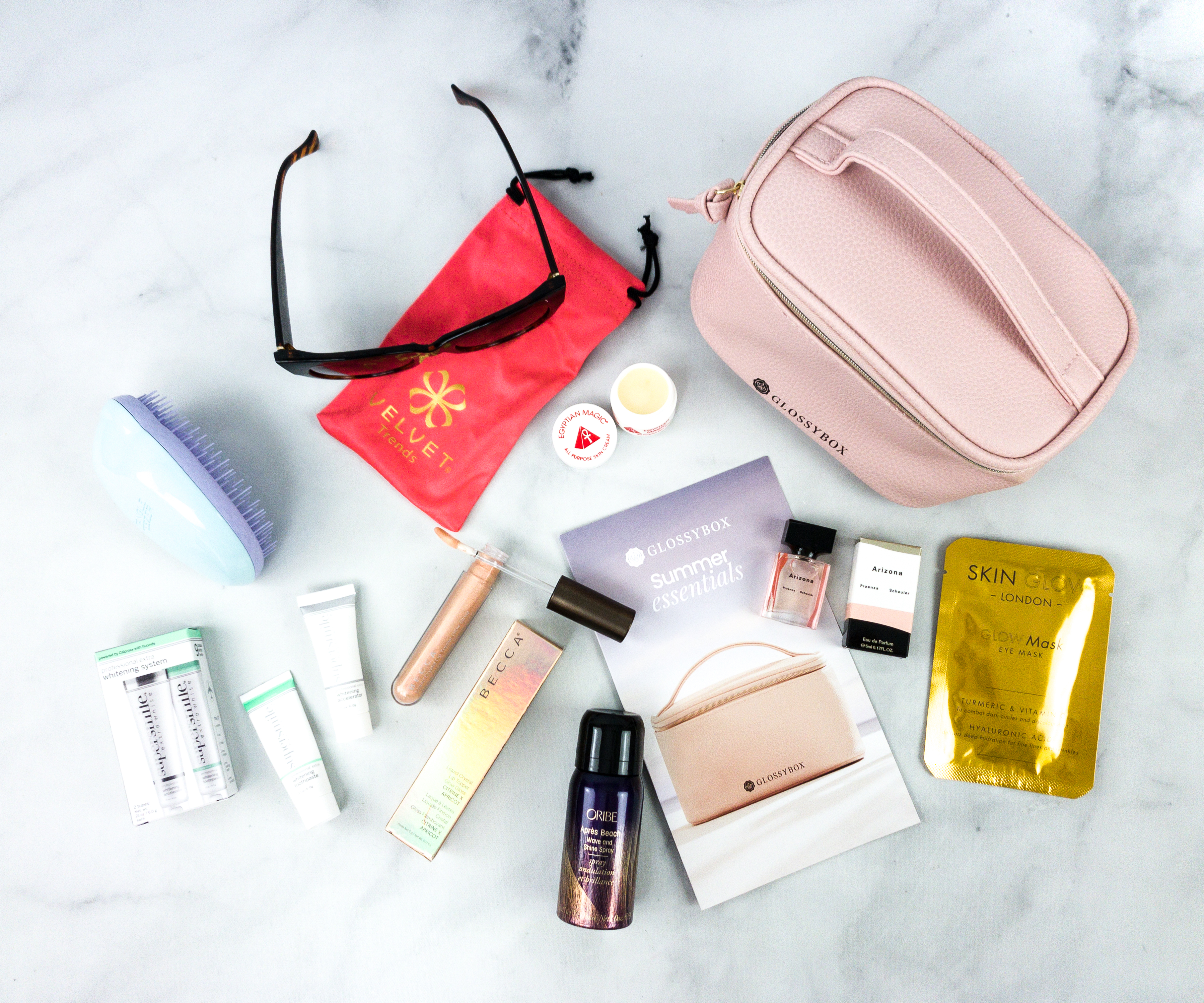 Everything in my Summer Essentials Limited Edition Box!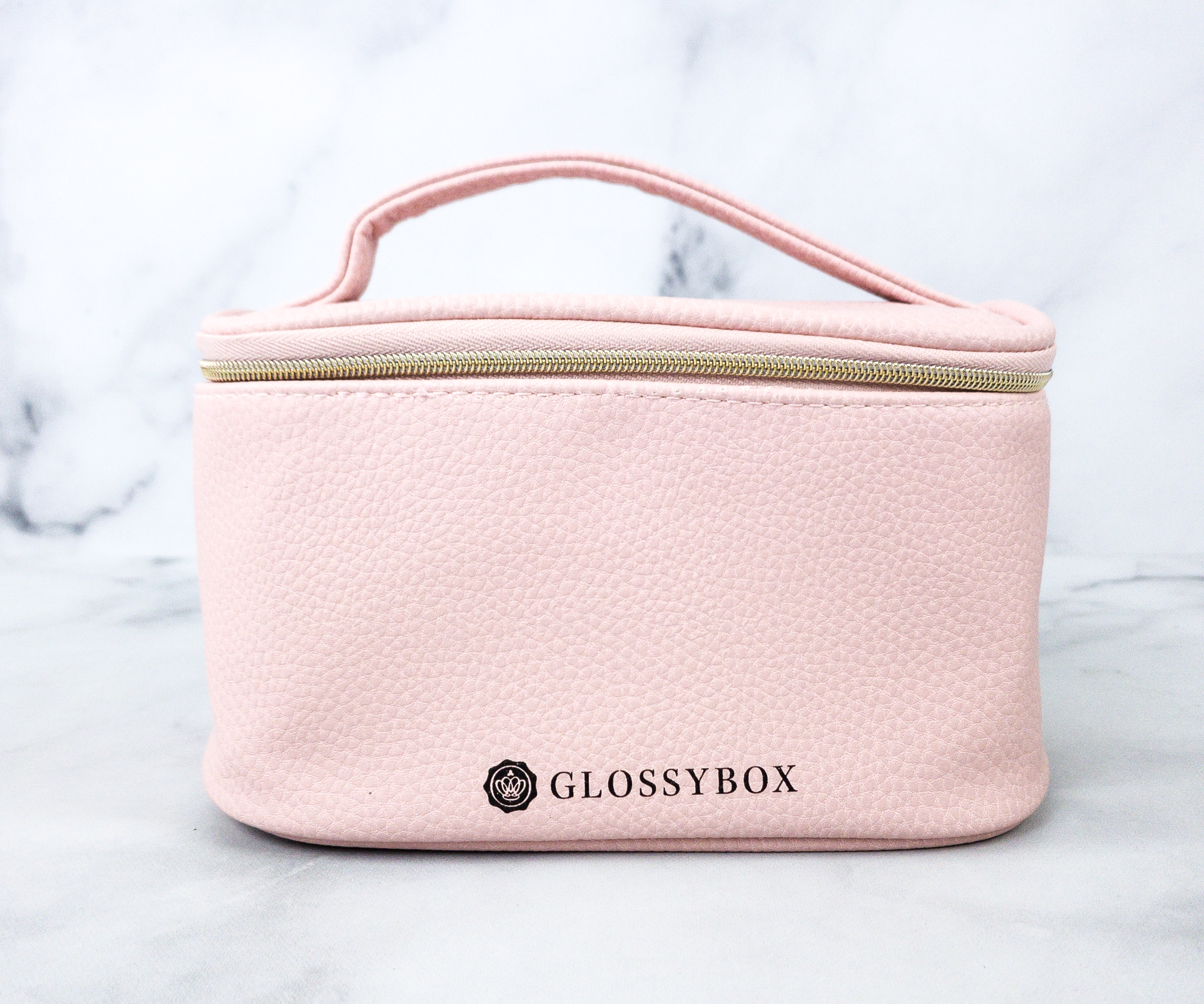 Vanity Bag. This make-up bag is so pretty! I love the pale pink color, the gold-plated zipper hardware, and the faux leather texture! There's also a dainty GLOSSYBOX branding at the bottom.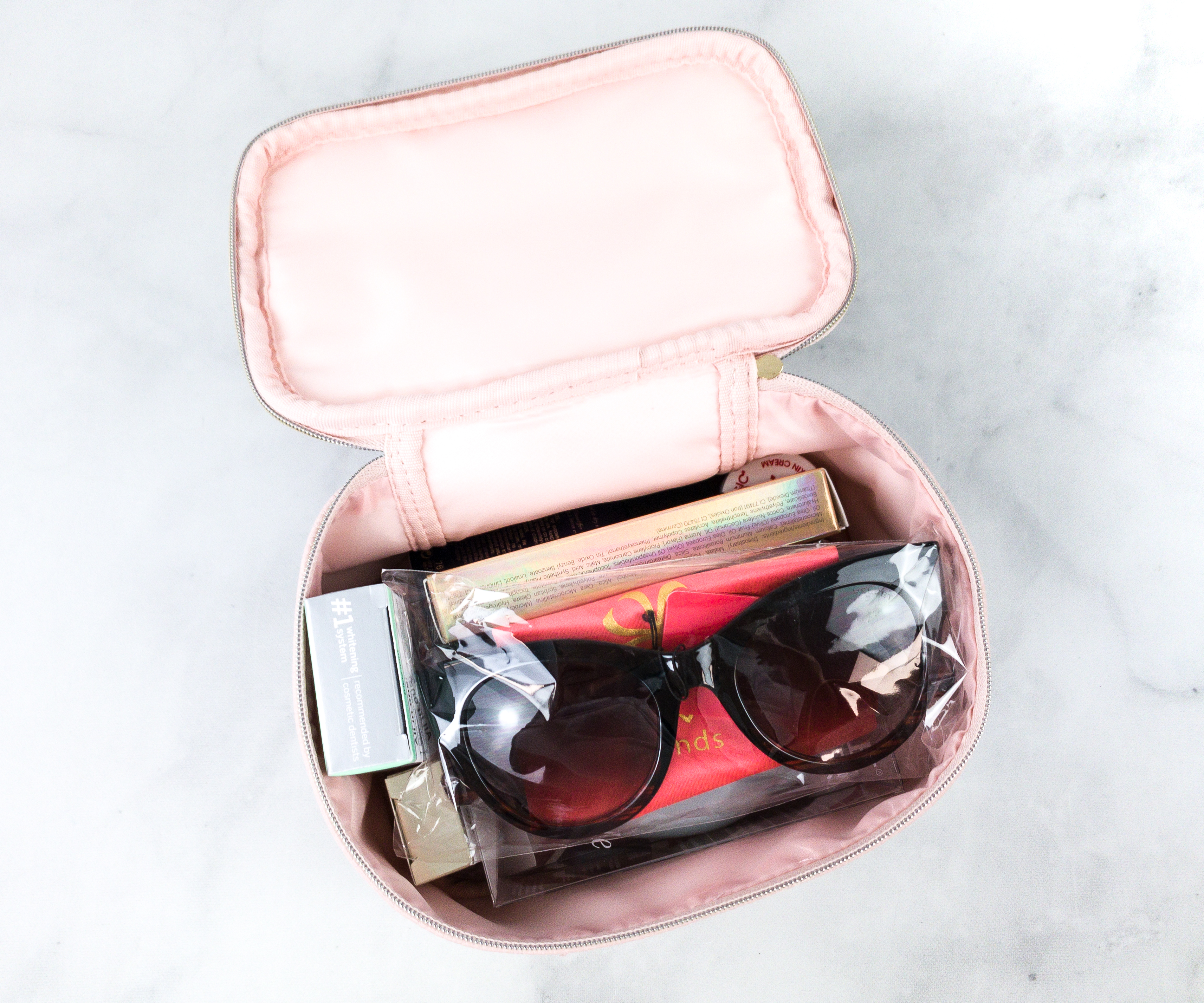 The inside is spacious! It fits all the items from this month's box and some of them even came in their original packaging! I'm sure this glam bag will be of great help to me the next time we're traveling. Now, I can keep all my beauty essentials in one place!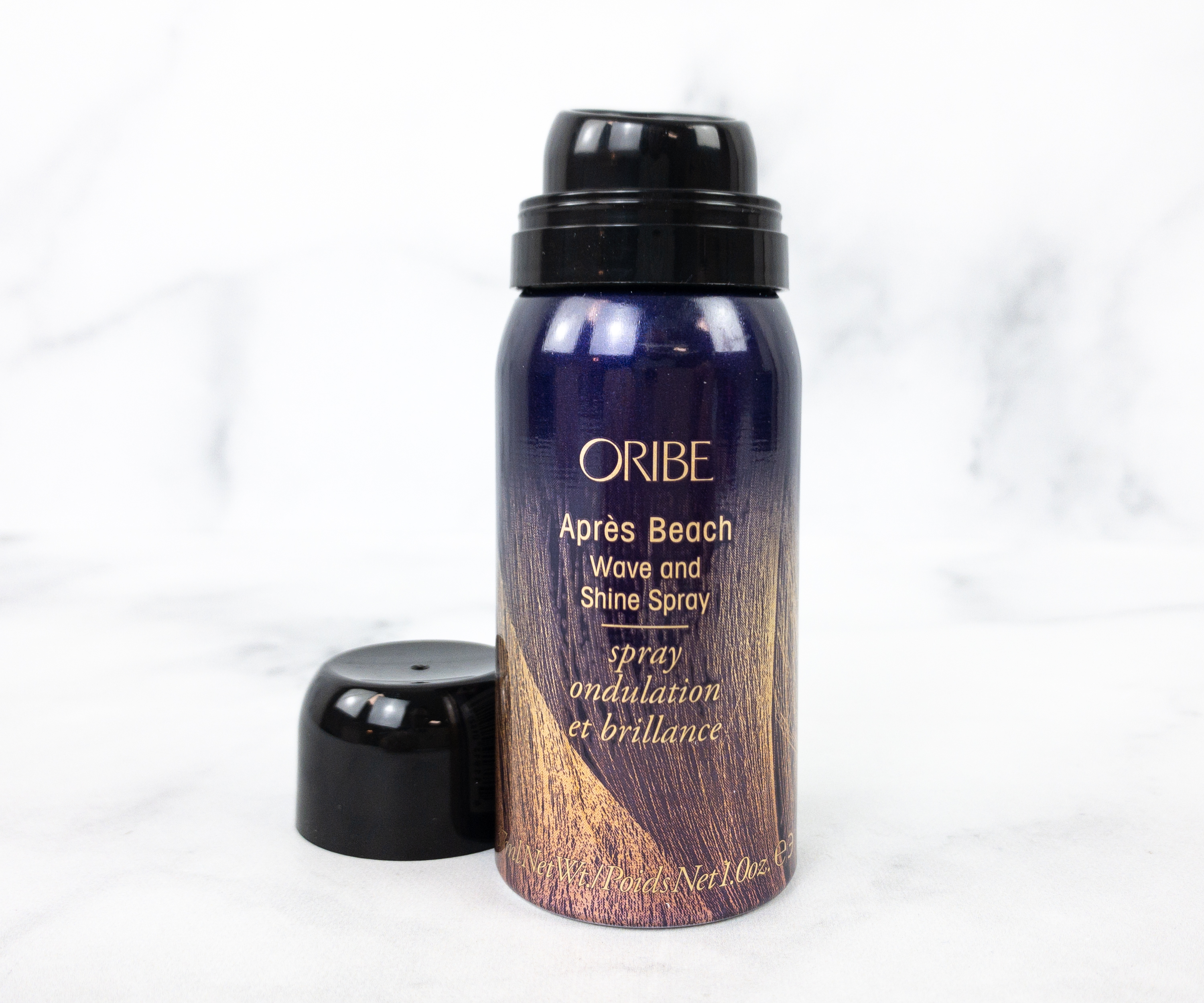 Oribe Apres Beach Wave And Shine Spray ($10.95) This hair spray is the best! It's a summer essential, especially if you want to achieve those gorgeous beach waves without maximum effort. The formula, which includes Oribe Signature Complex, helps provide moisture, shine, and a light hold. It also has a blend of moisturizers, plant extracts, and oils that protect your strands from free-radical damage. To use, shake the bottle first and then spray it into wet or dry hair. I love that I can just tousle my hair after spraying and it'd look great afterward. It's easy to use, plus it doesn't make my fine hair feel stiff or sticky!
Proenza Schouler Arizona Eau De Parfum ($13.89) This perfume is quite enchanting and it gives me summer vibes! It doesn't have a floral scent but it has warm notes that remind me of summer. The longevity is good! It isn't too strong either, perfect for people who don't like overwhelming scents.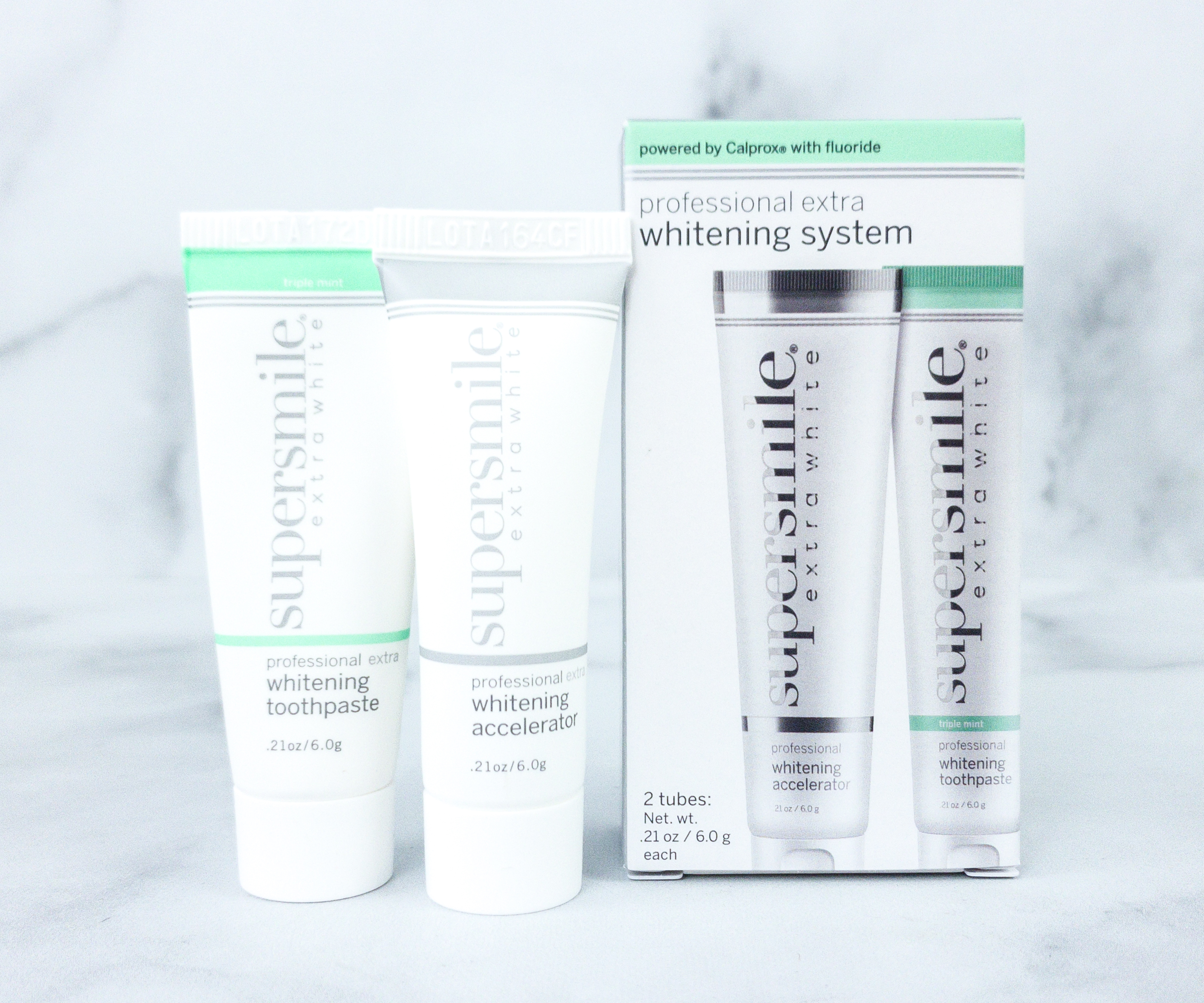 Supersmile Professional Extra Whitening System ($12 on the card) This duo works together to keep your teeth sparkly clean! You'll need a drop of both the whitening toothpaste and whitening accelerator on your toothbrush for every use. They contain Calprox, a proprietary formula of encapsulated calcium peroxide. This ingredient alone dissolves sticky biofilm from teeth, safely lifting and removing stubborn surface stains such as coffee, tea, or red wine. Unlike regular toothpaste, these products don't contain harmful abrasives. They are free from silica, parabens, sulfates, and BPA as well!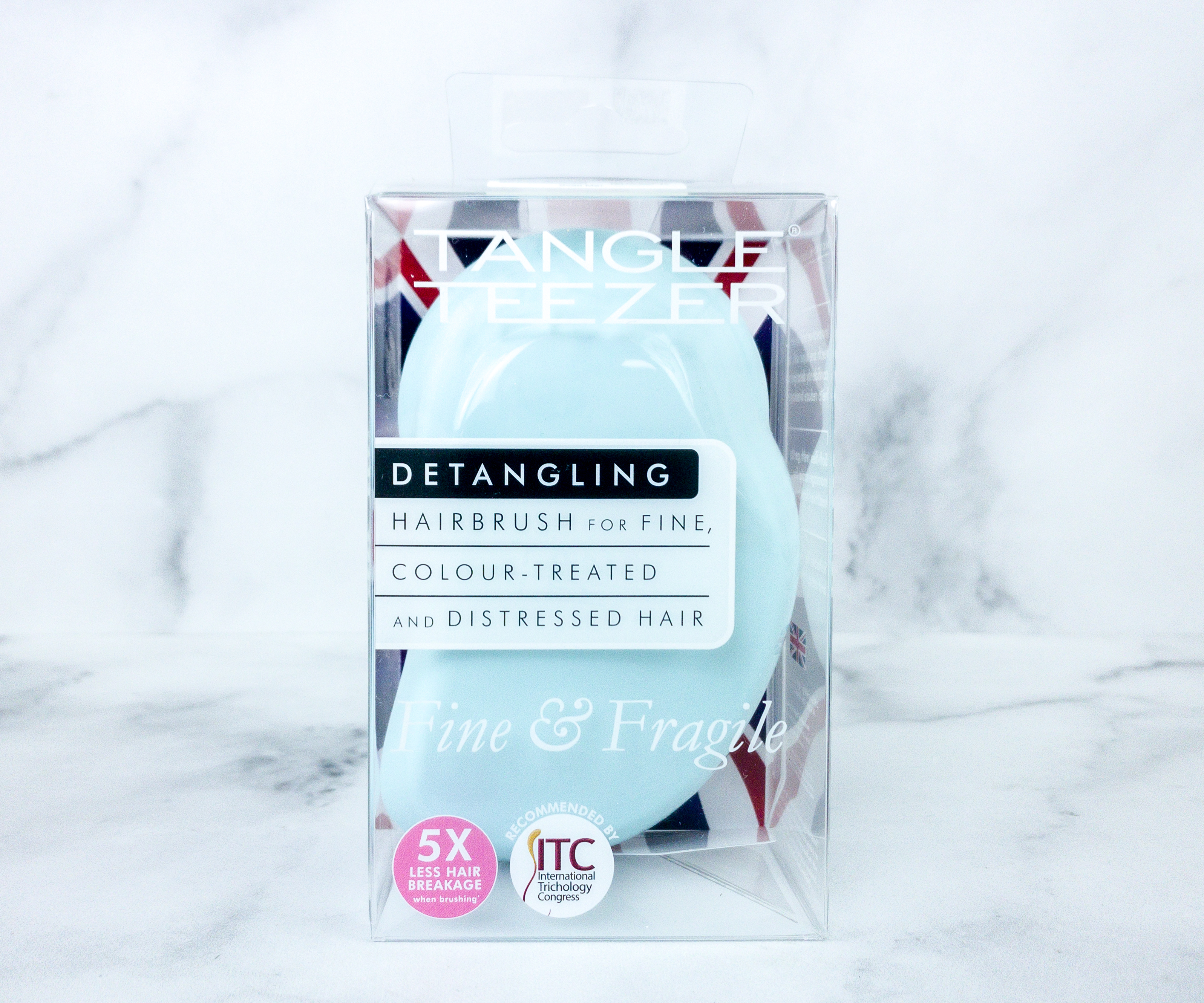 Tangle Teezer​ Fine & Fragile Detangling Hairbrush ($11.64)  This cute brush is ideal to bring on-the-go, and I love it because it suits my fine and fragile hair!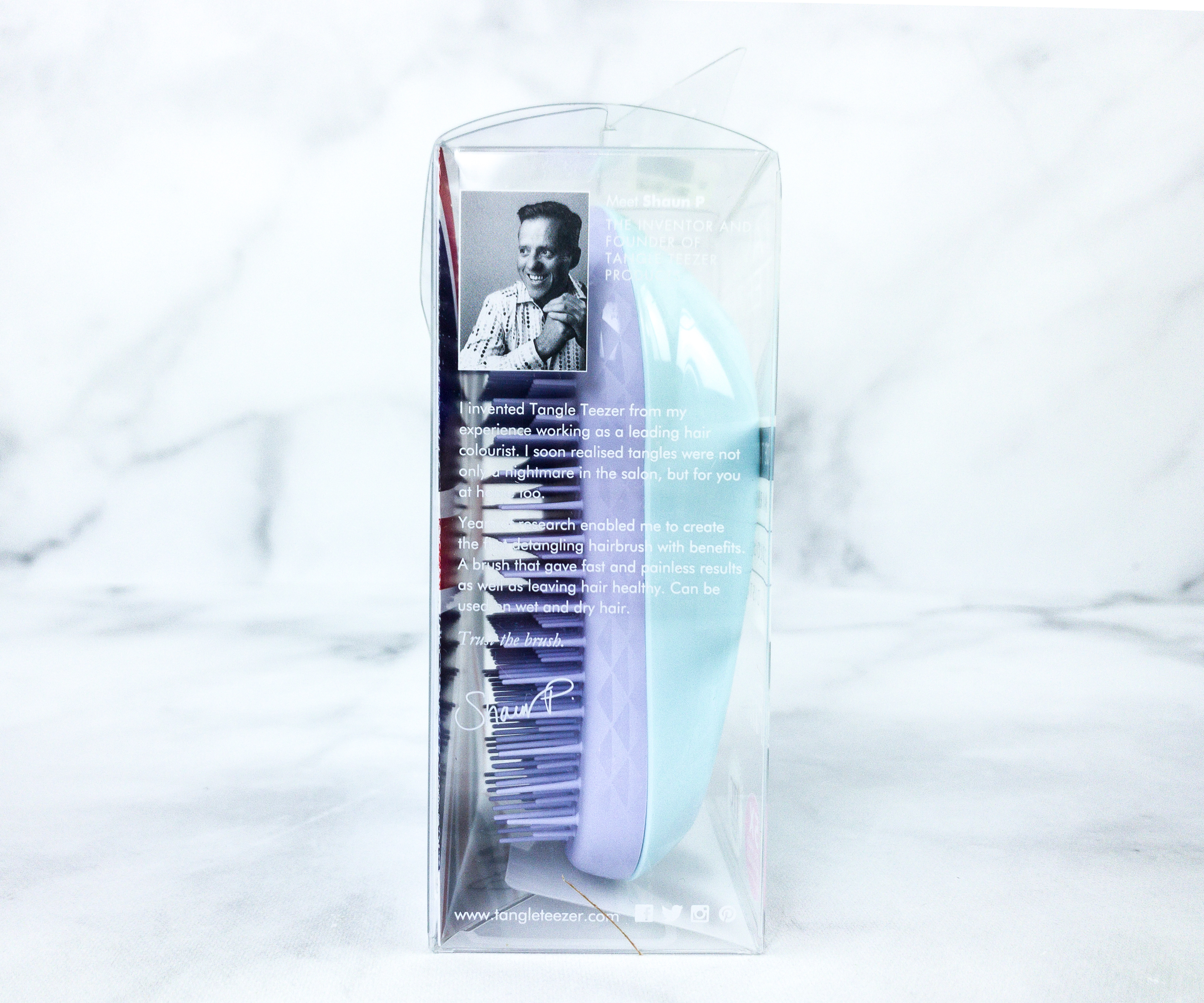 This does a great job of detangling hair with minimal breakage and it works on color-treated and distressed hair as well.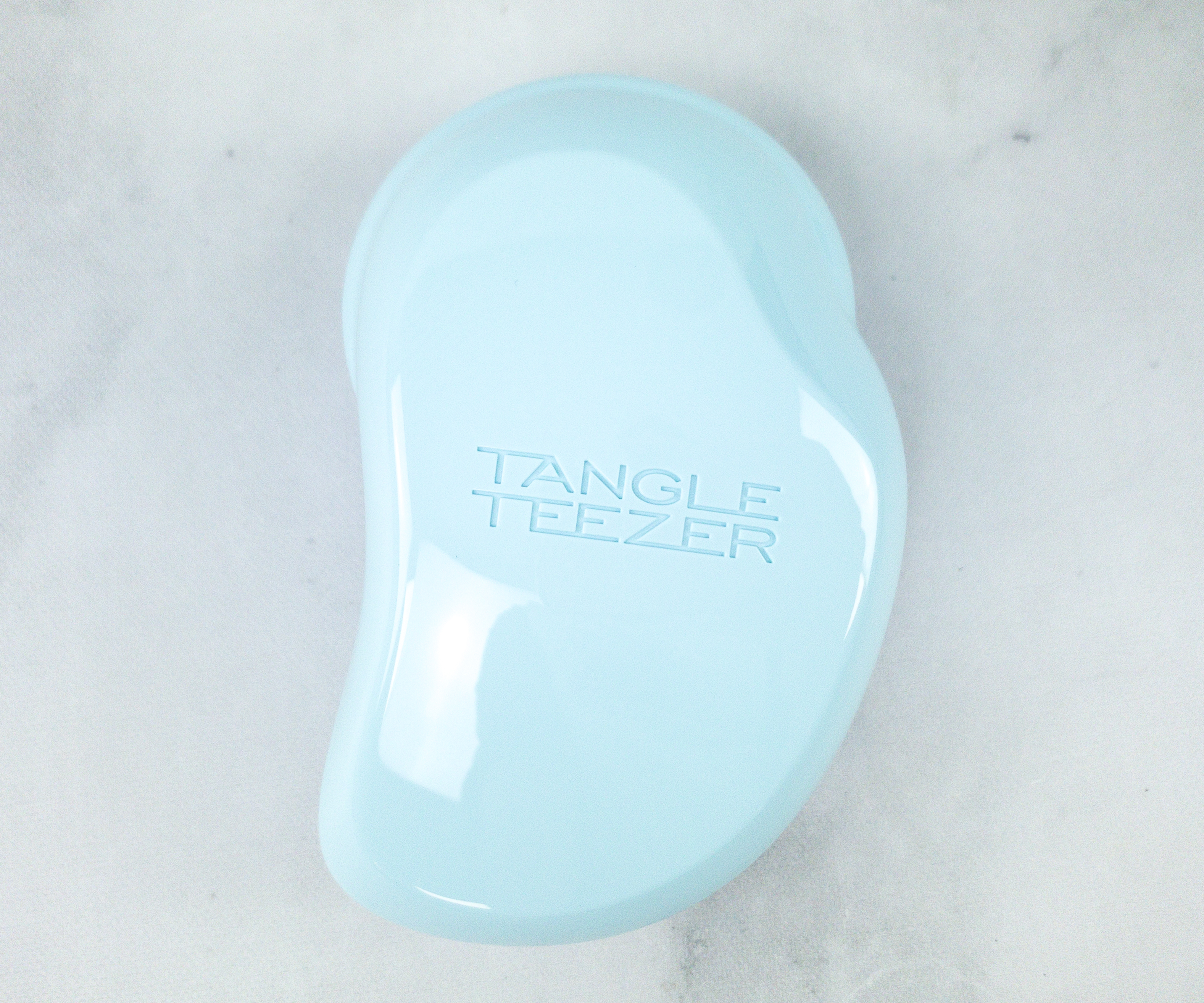 I like its pastel color and the ergonomic design that makes it easier to grip while in use.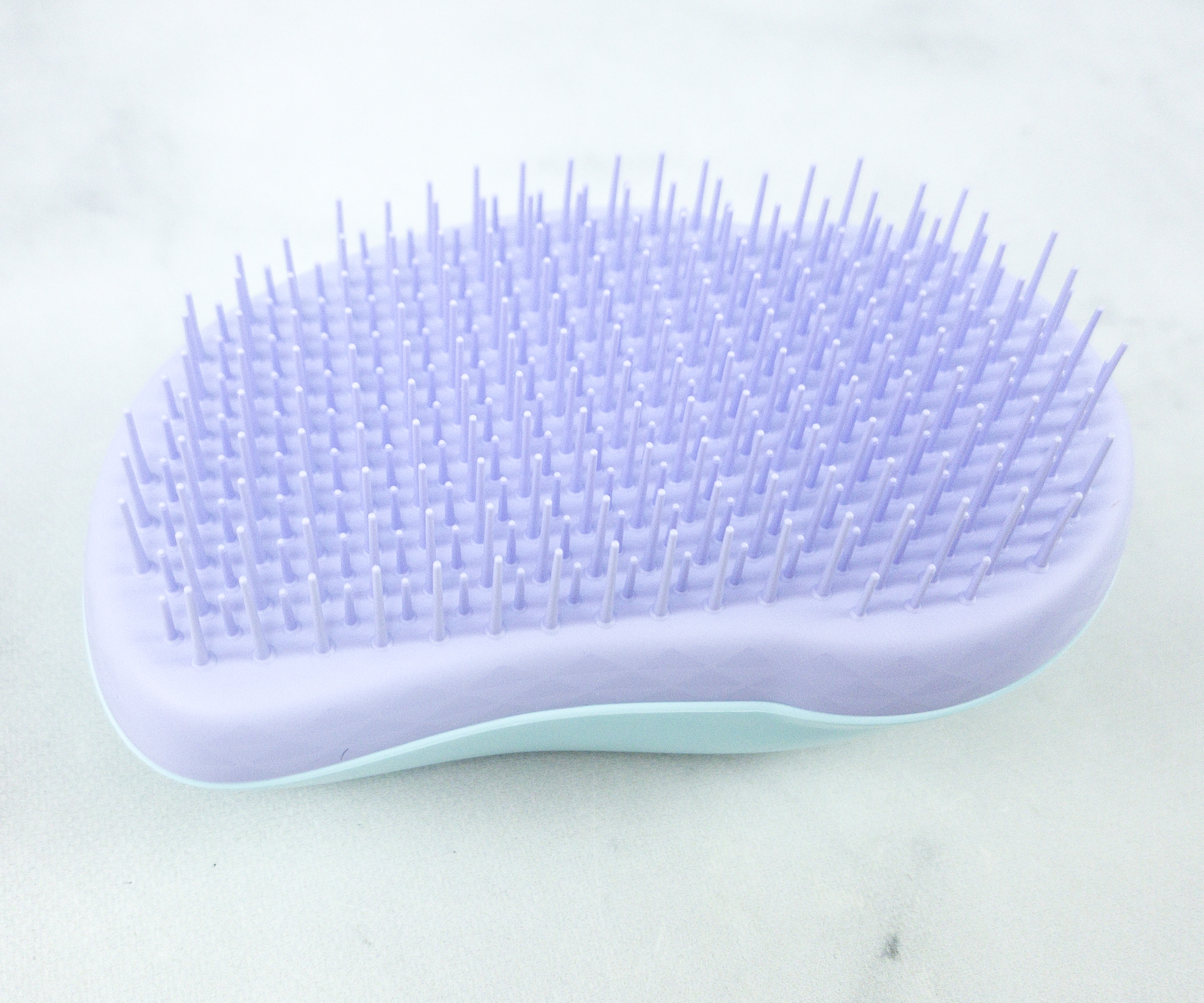 There are two tiers of bristles, specially designed to reduce breakage. They are really soft and easy on the scalp!
Skin Glow London Glow Eye Mask ($10.23) Formulated with turmeric and vitamin C, this eye mask helps diminish dark under eyes. It also contains hyaluronic acid that smoothens and moisturizes the skin which helps lessen the appearance of fine lines and wrinkles! It's ideally used on cleansed, dry skin. To use, leave on for 20 minutes and then patting in any excess product. If your eyes need an extra boost before applying makeup, this would be ideal since it doesn't leave any sticky residue.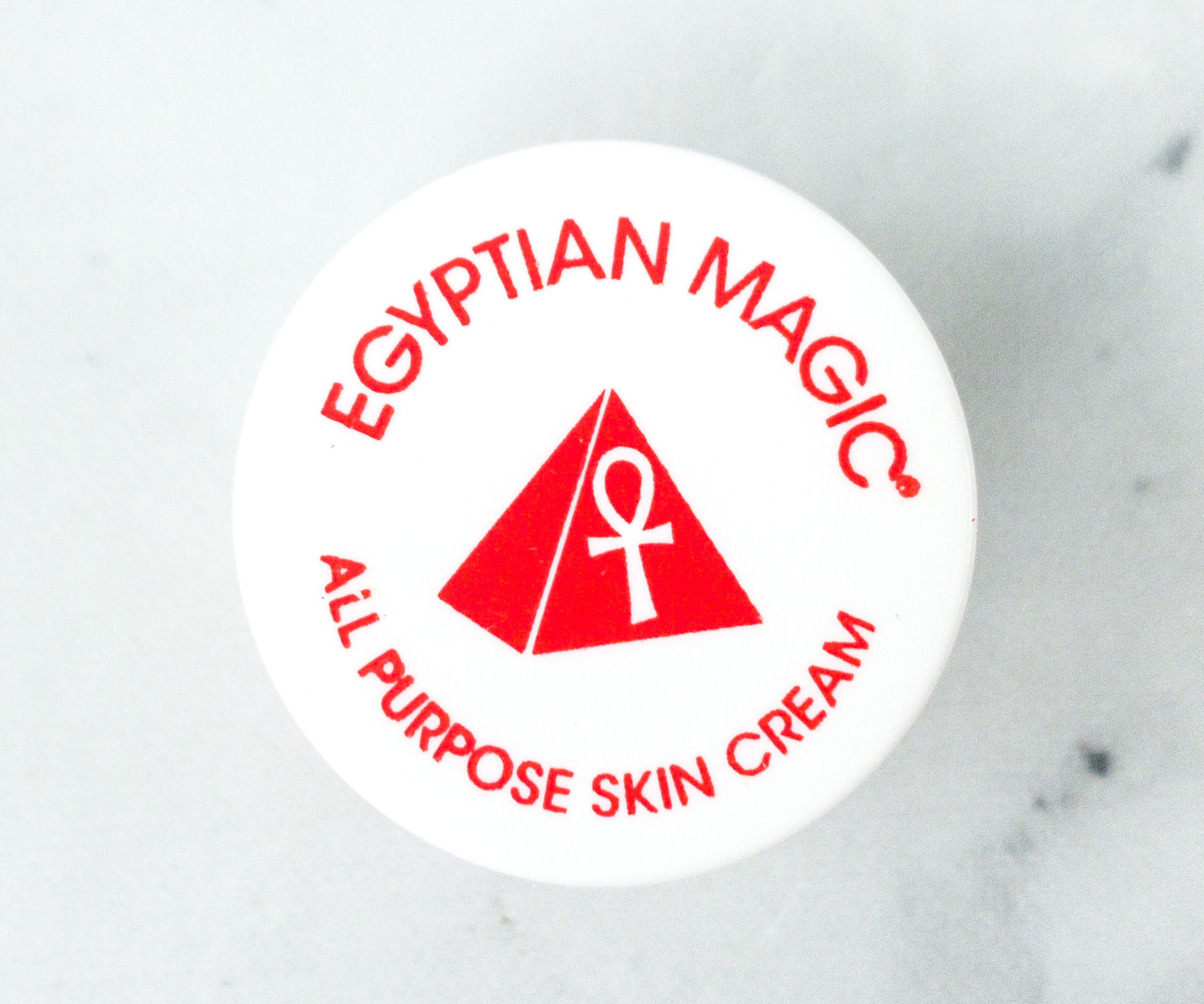 Egyptian Magic All Purpose Skin Cream ($4) This handmade cream is made with natural ingredients such as beeswax, royal jelly, honey, bee pollen, olive oil, and bee propolis, all of which are ingredients that are known to have significant benefits on the skin.
It can be used as a moisturizer, eye cream, massage balm, or even for treating cuts and scrapes, diaper rash, and eczema! Just take a small amount and rub it with your fingers first to warm the product up and thin it out, then apply to the area where you need it. It's simple and easy to use.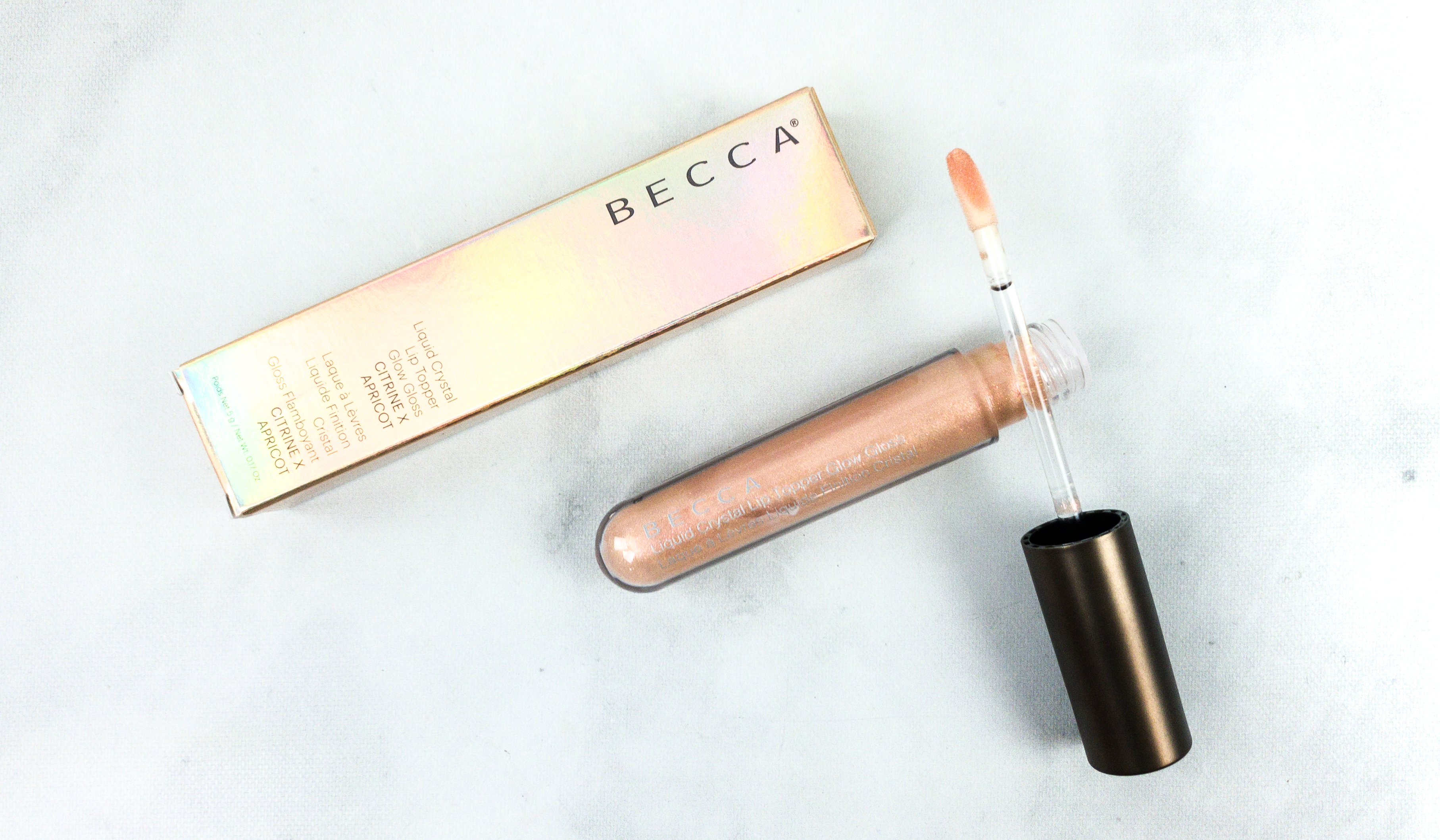 Becca Cosmetics Liquid Crystal Glow Gloss ($22) Finally, a gloss that has the same pigmentation as a lipstick! This product even has the same softening and smoothing benefits of a lip balm. I like that the formula is not sticky so it's really comfortable to wear. I feel like it has a plumping effect because, upon application, it makes my lips look a bit bigger and fuller!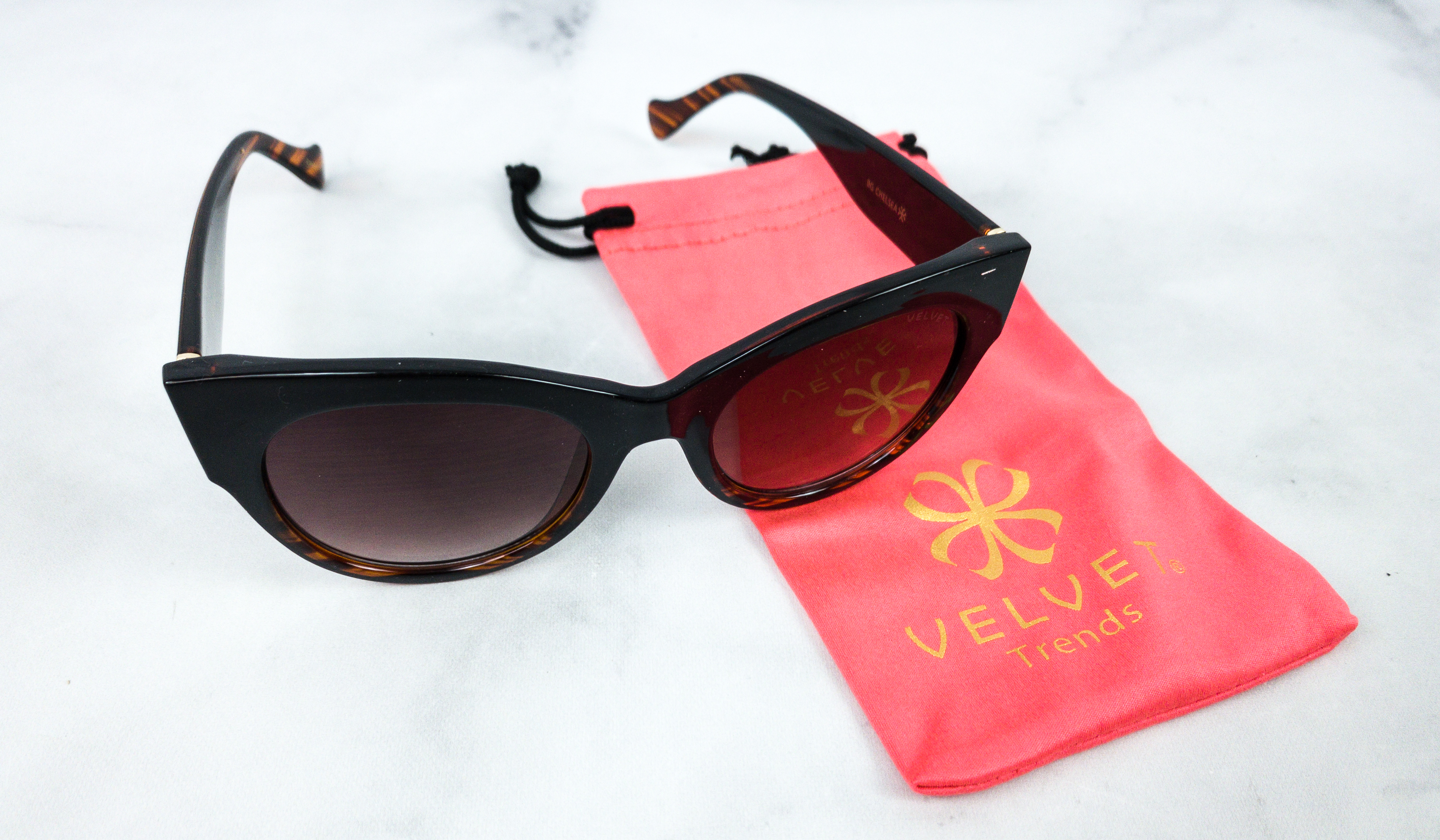 Velvet Eyewear Sunglasses ($55) To complete this limited edition box is a pair of cat-eye sunglasses! It came with a drawstring pouch so you can keep it free from scratches and damages.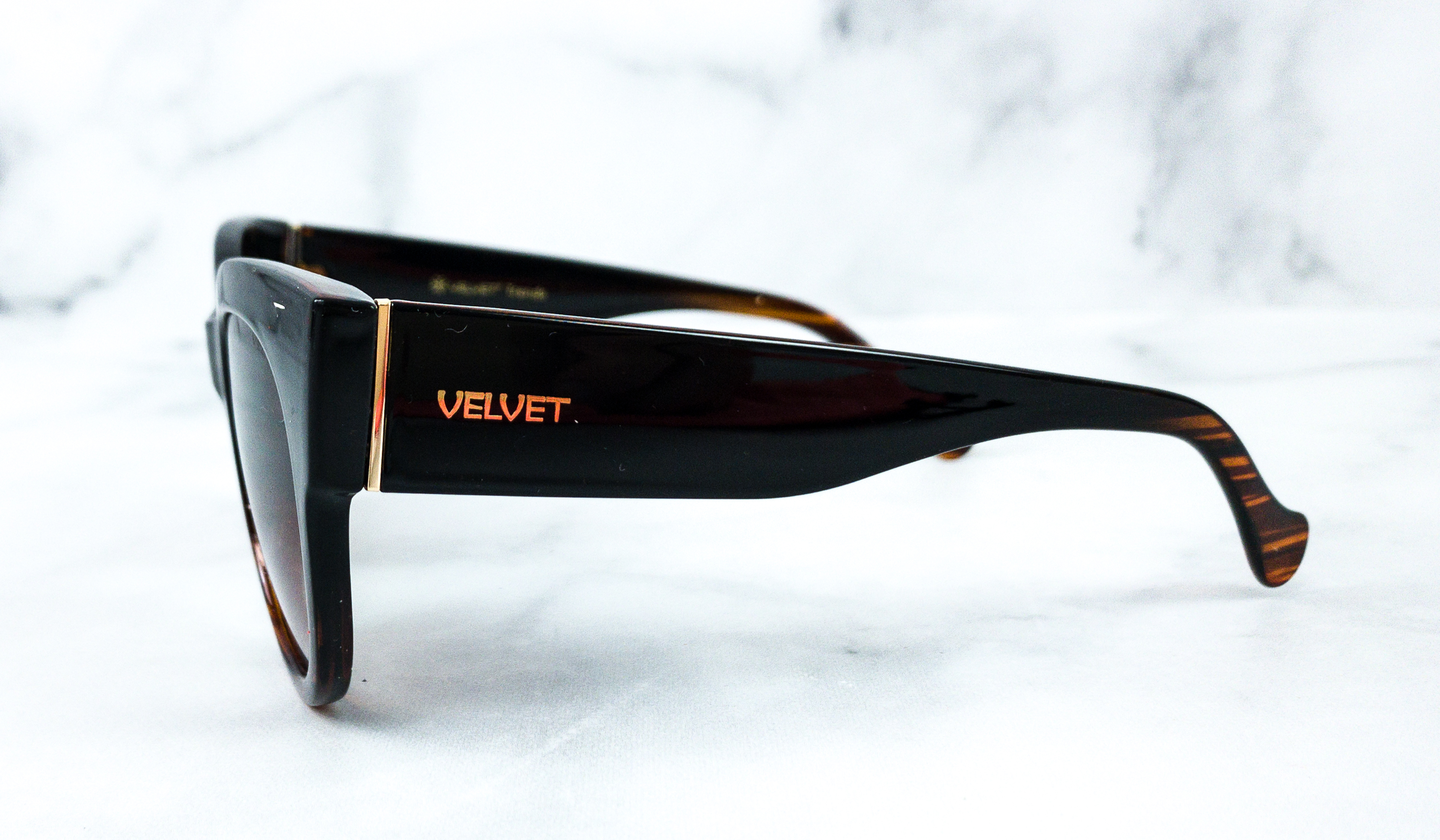 Unlike your regular cat-eye, this one is a bit on the chunky side. It's a great piece and it will fit a square, oval, and heart face shape really well.
The lens has a gradient coloring that adds more style to this already gorgeous piece. Also, the frame feels sturdy and looks high-quality!
There are hits and misses in this Summer Essentials box. The all-purpose cream is certainly a miss, it's a lame filler. However, there were some items that I was thrilled to receive like the hair spray and the perfume! The hair spray is just fantastic. I love Oribe products and it exceeded my expectations. The formula is not sticky or heavy, and it helped me to achieve gorgeous waves without much effort! Also, I instantly fell in love with the perfume because of the summer vibes it gave me. I can't think of a better perfume to match the season! Of course, let's not forget the sunglasses because it tied up the whole curation perfectly. The total retail value is $129 and, despite some misses, it's still a good deal overall.
What did you think of this Limited Edition GLOSSYBOX?