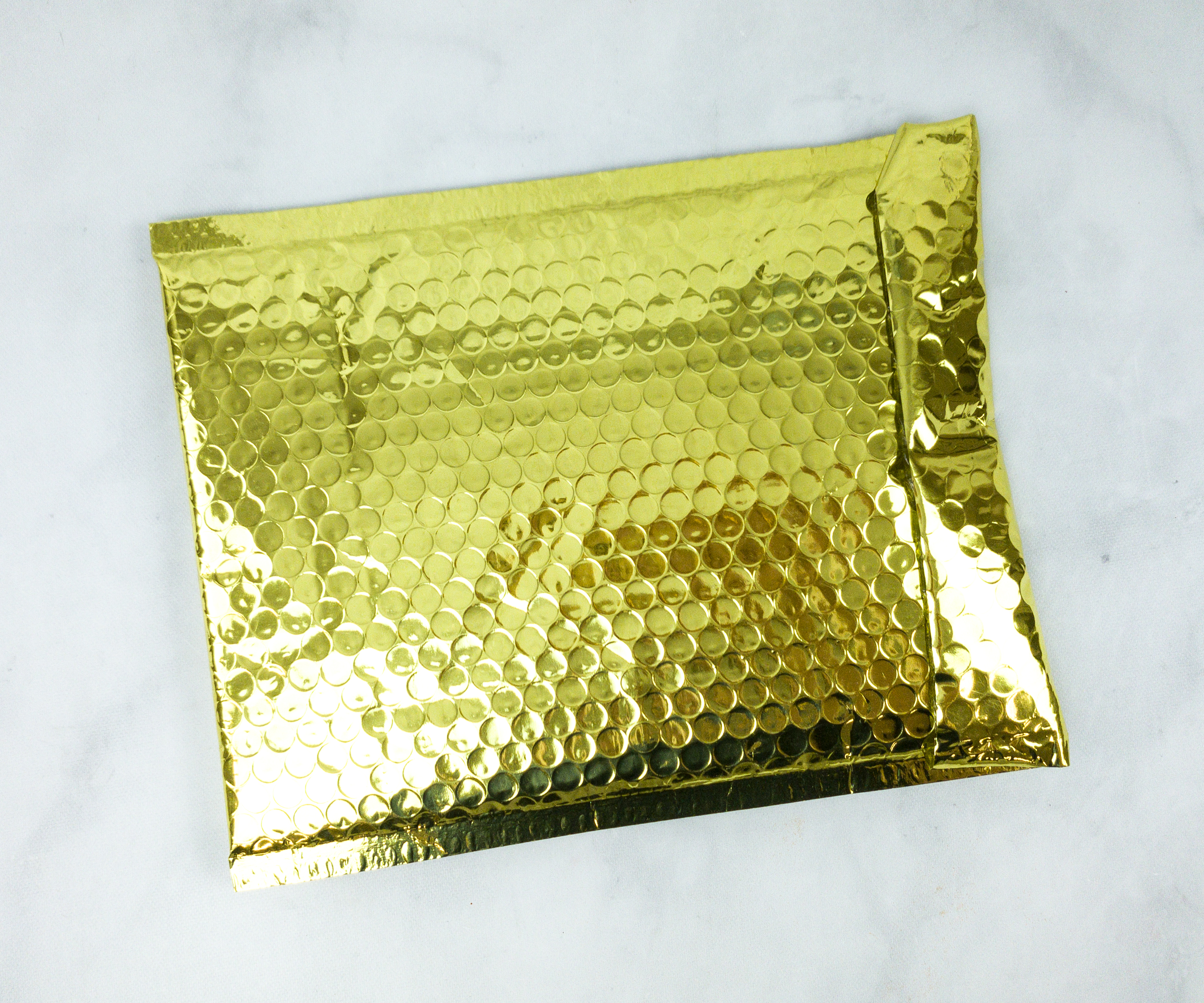 Glamour Jewelry Box is a monthly jewelry subscription. Each box includes 3 trendy boutique pieces, which may include necklaces, rings, bracelets, or earrings. The best thing is that they're all for you to keep! Boxes start at $29.95, with a promised retail value of $75+!
DEAL: Get 10% off your first box! Use coupon code CJ10.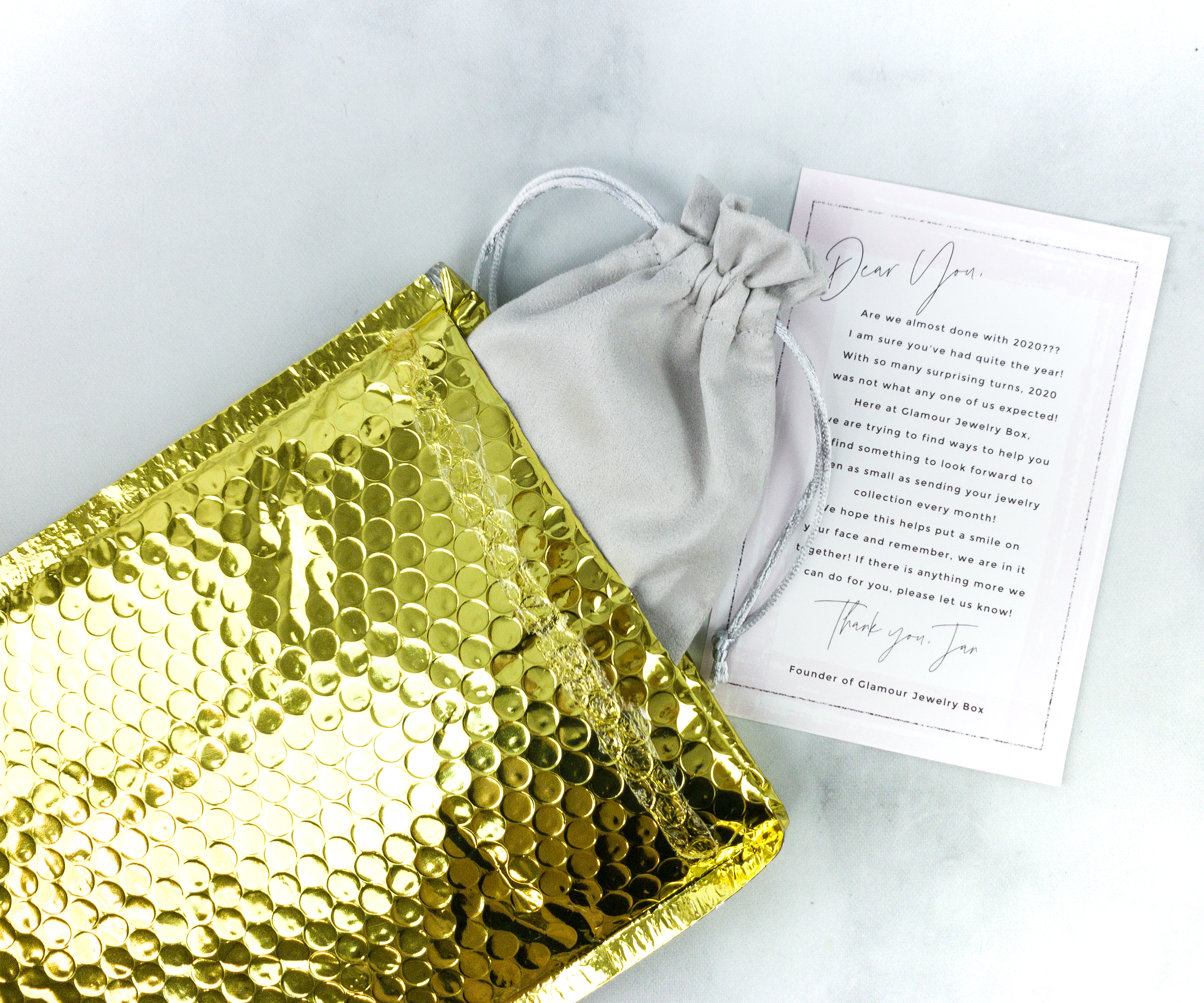 The package came in a padded mailer.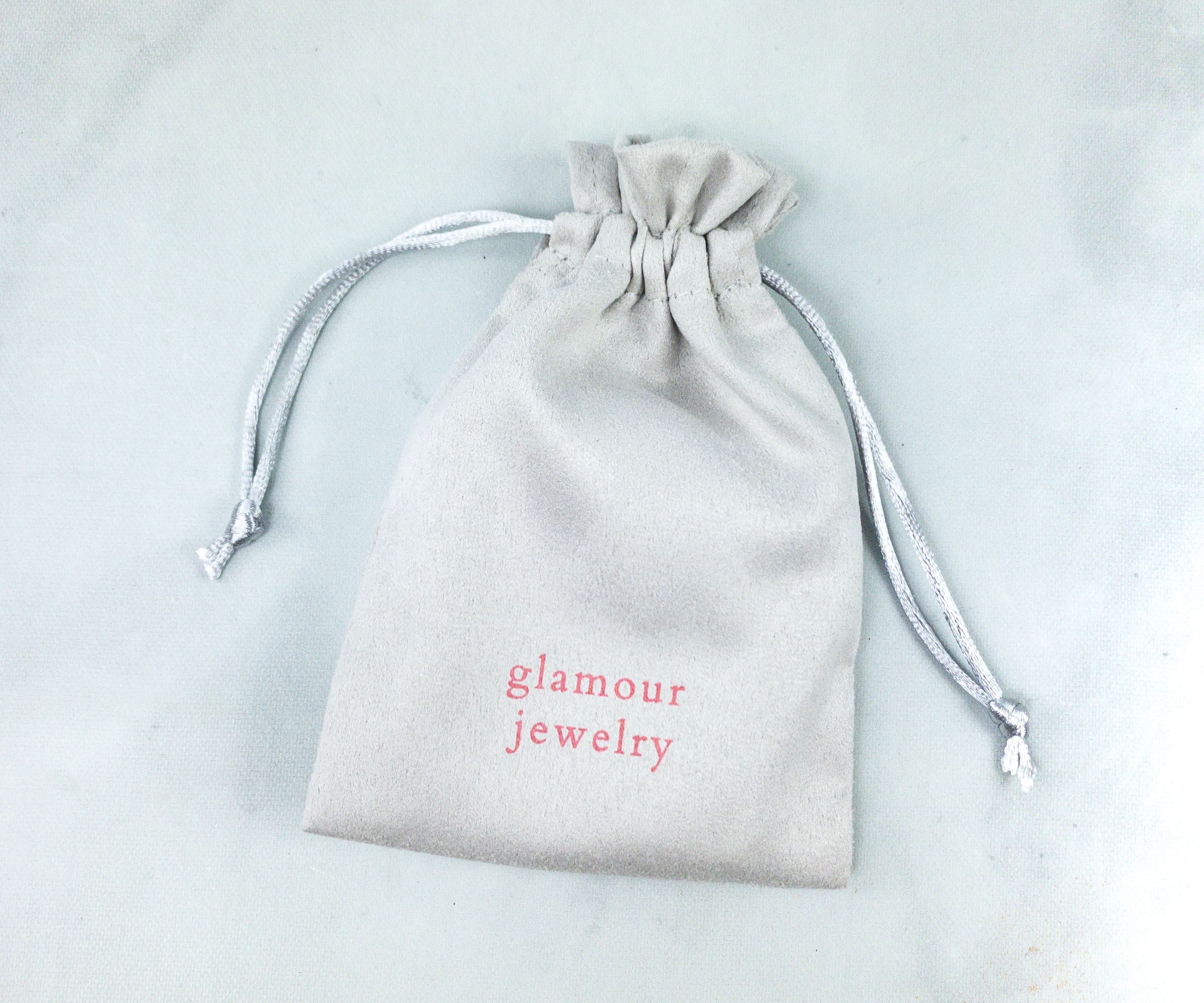 Inside, the items are placed in a drawstring pouch.
There's also a card with a coupon code from Glamour Jewelry Box.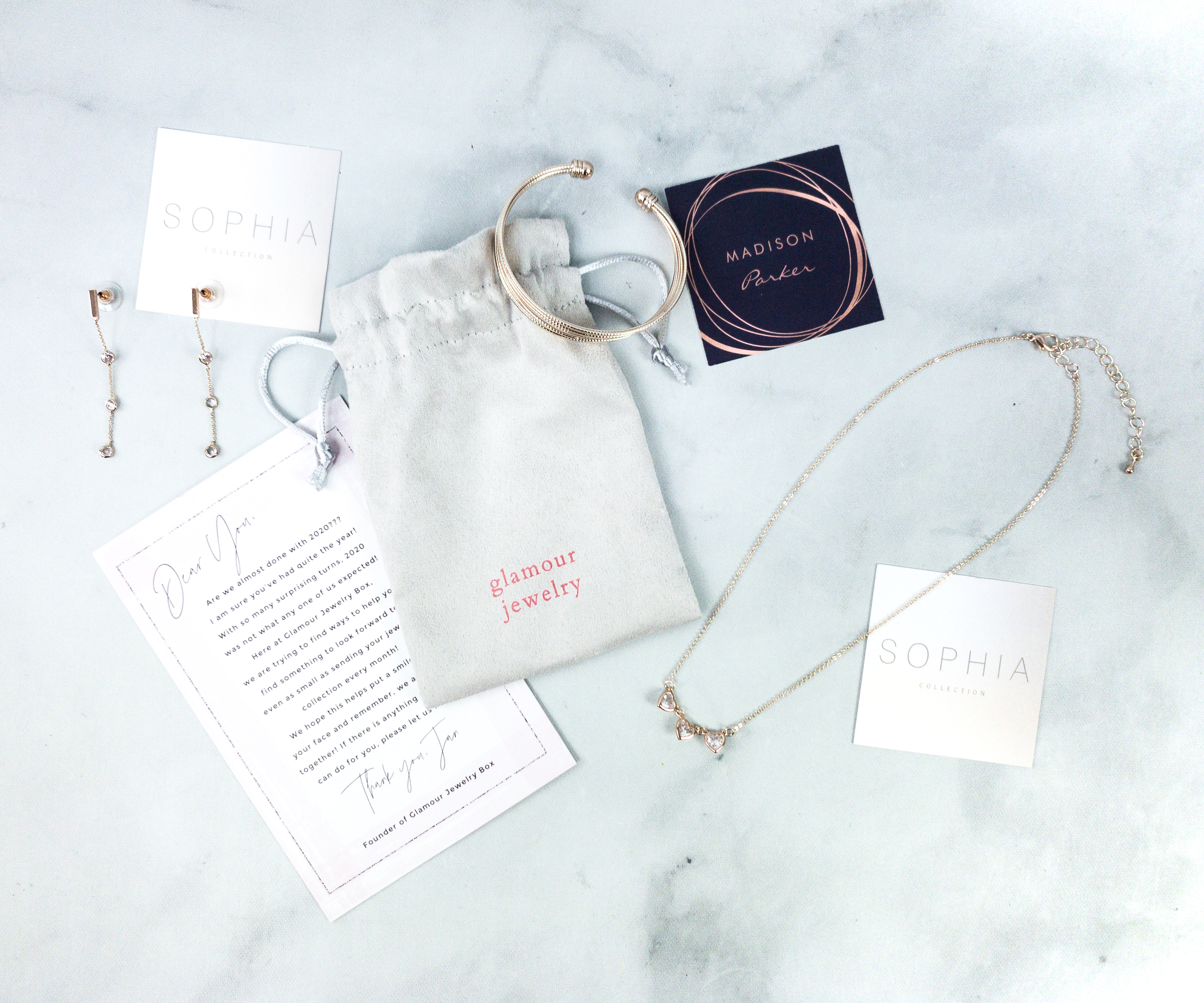 Everything I received this month!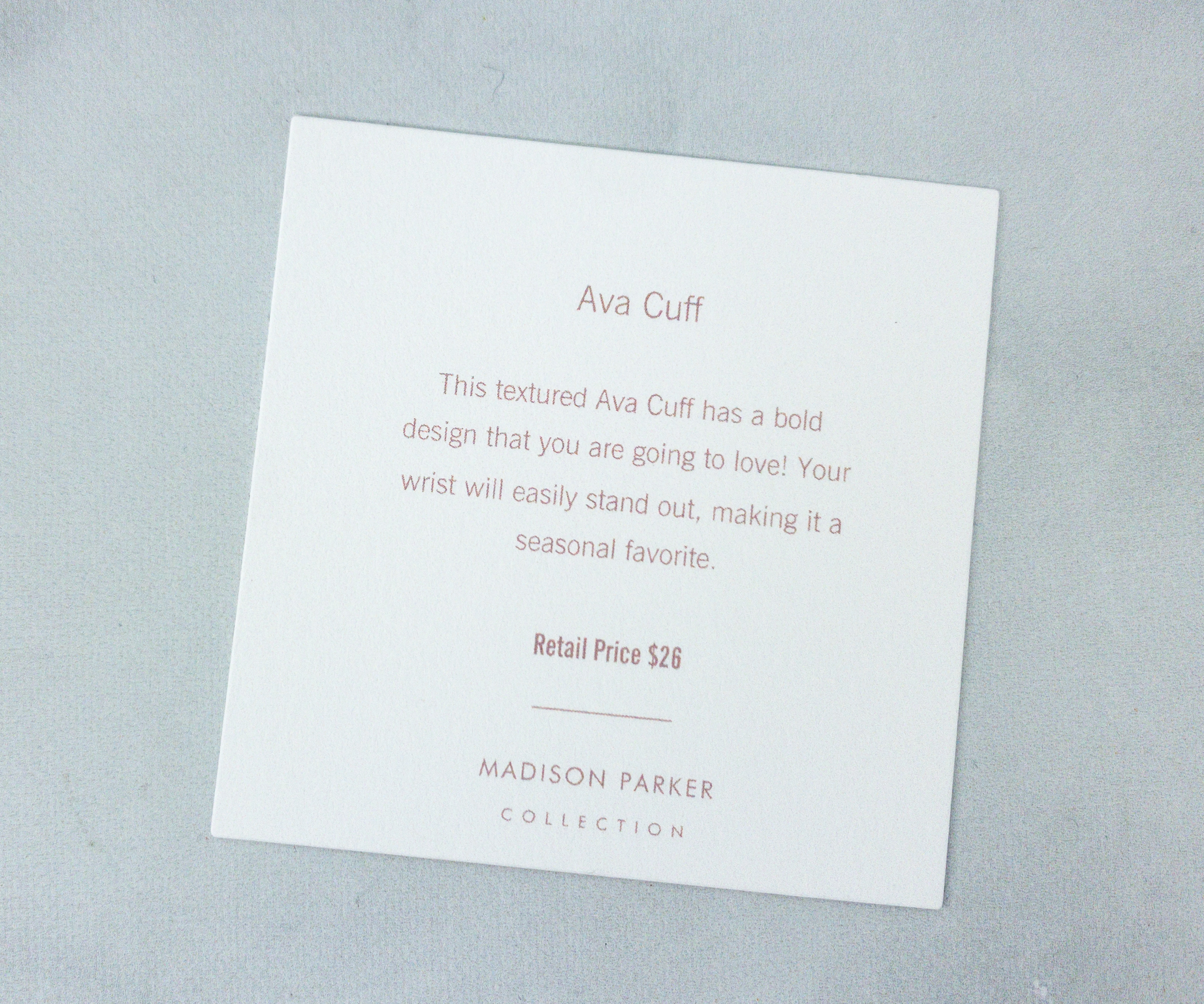 Madison Parker Collection Ava Cuff ($26) 
This textured Ava Cuff has a bold design that you are going to love! Your wrist will easily stand out, making it a seasonal favorite.
This cuff is an easy way to accessorize. Just slip it on and you're good to go. The round ends were a nice touch, plus the golden color looks gorgeous!
The cuff has 10 thin layers that makes it look like you're wearing several cuffs. No worries because they are light and comfortable to wear!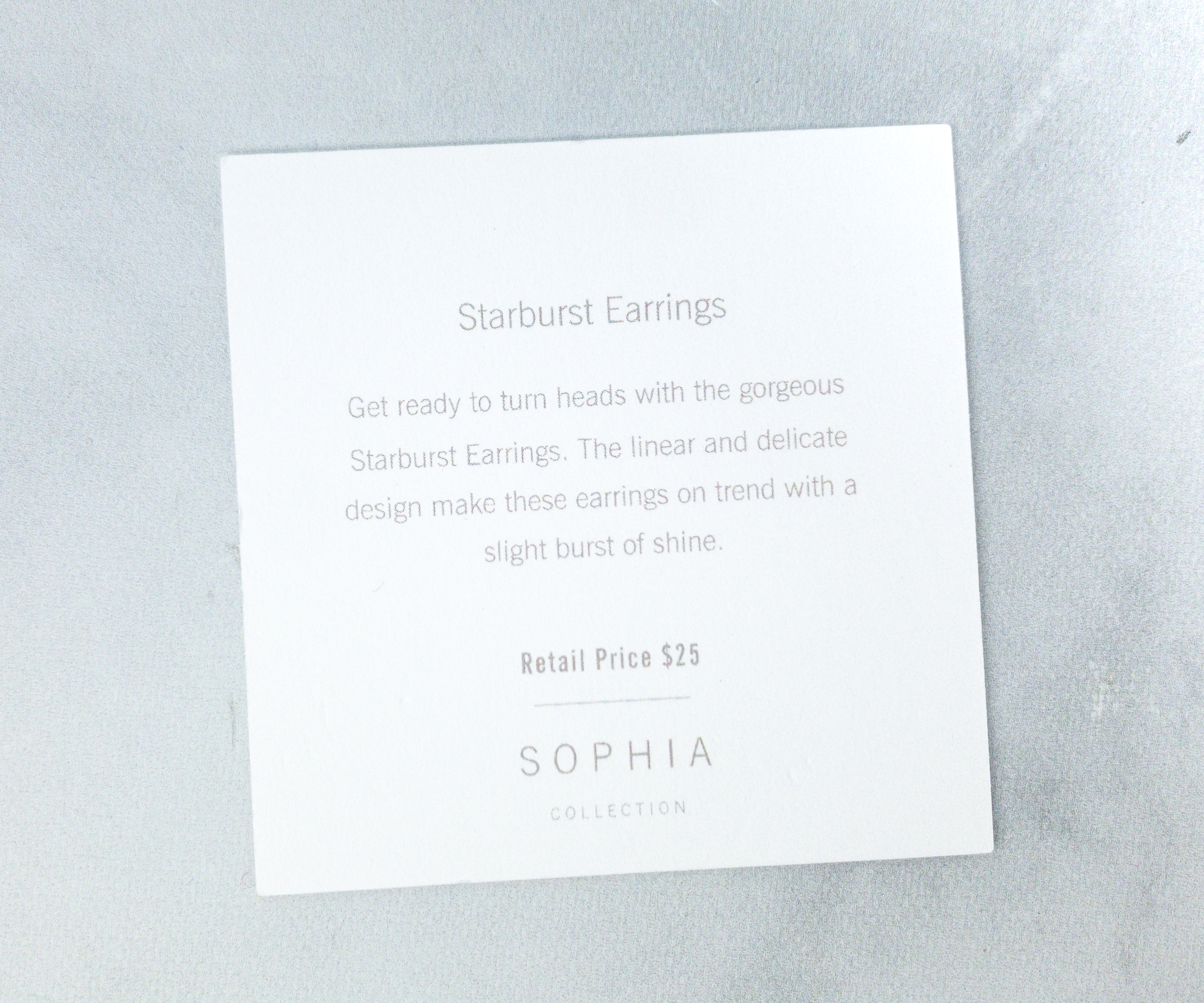 Sophia Collection Starburst Earrings ($25)
Get ready to turn heads with the gorgeous Starburst Earrings. The linear and delicate design make these earrings on trend with a slight burst of shine.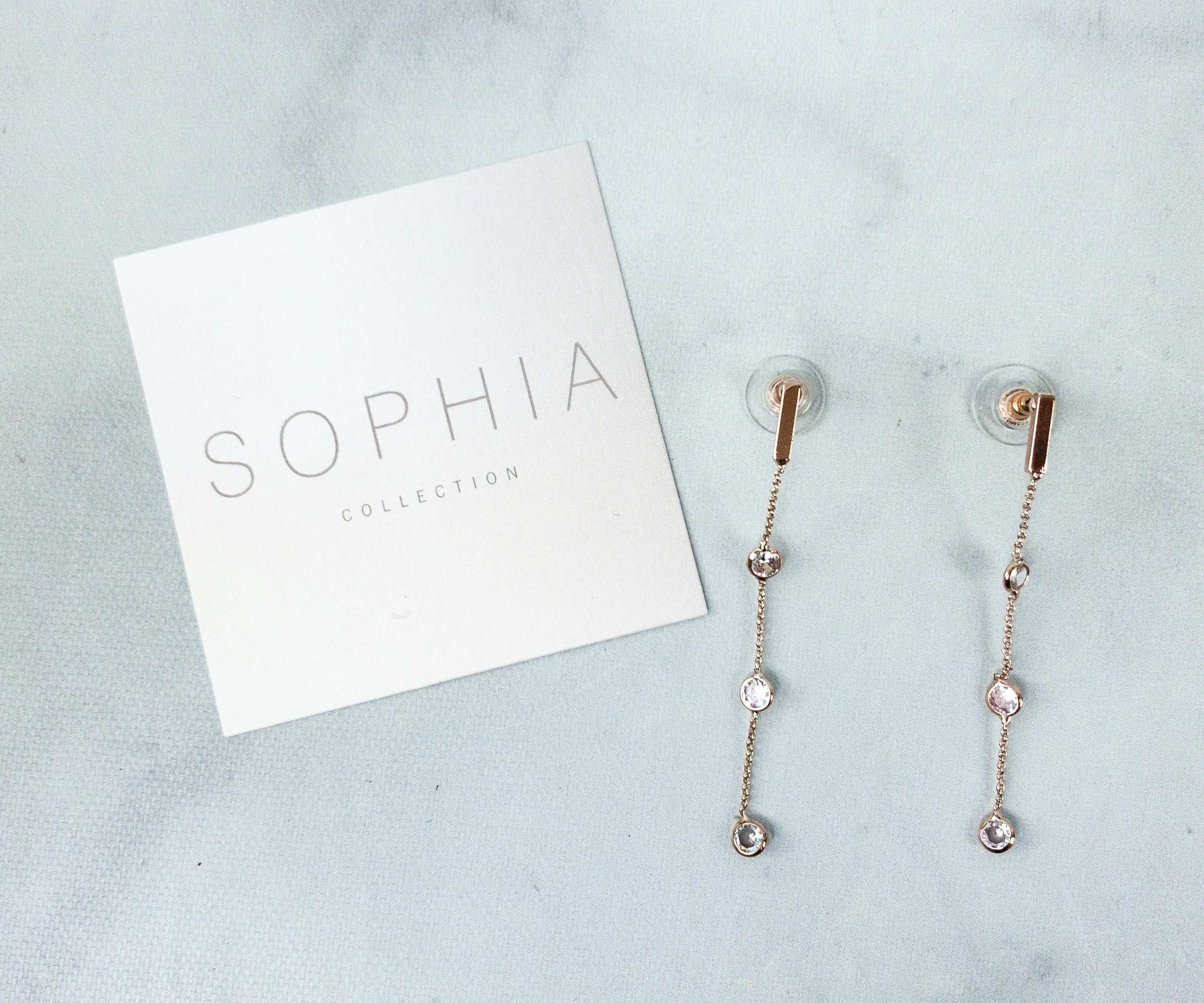 These dangling earrings scream perfection. I love the layers of slim chain and small gems that make the piece look dainty and sophisticated.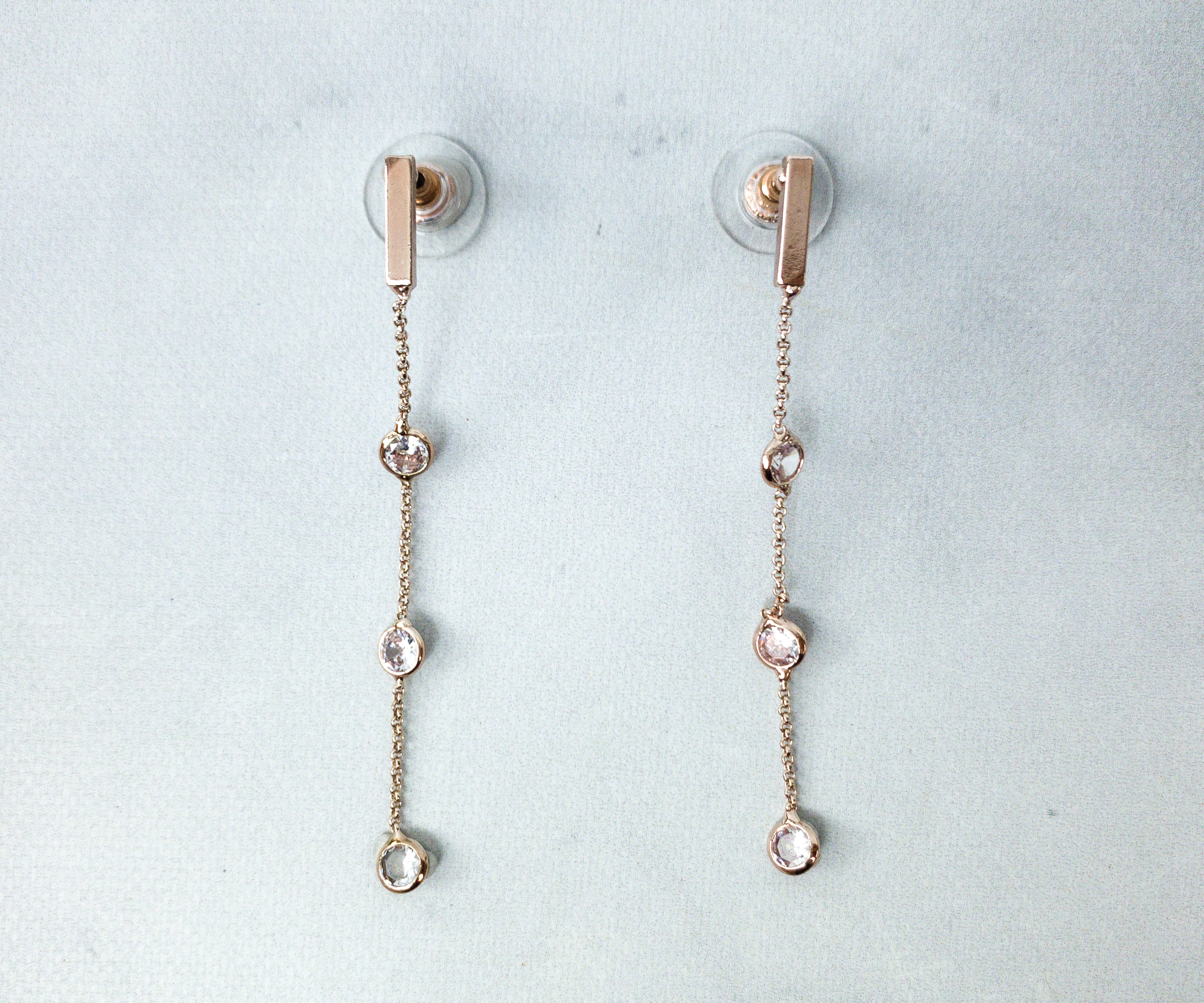 These earrings add some sparkle to just about any outfit. They hang really nicely and the length is just right for me.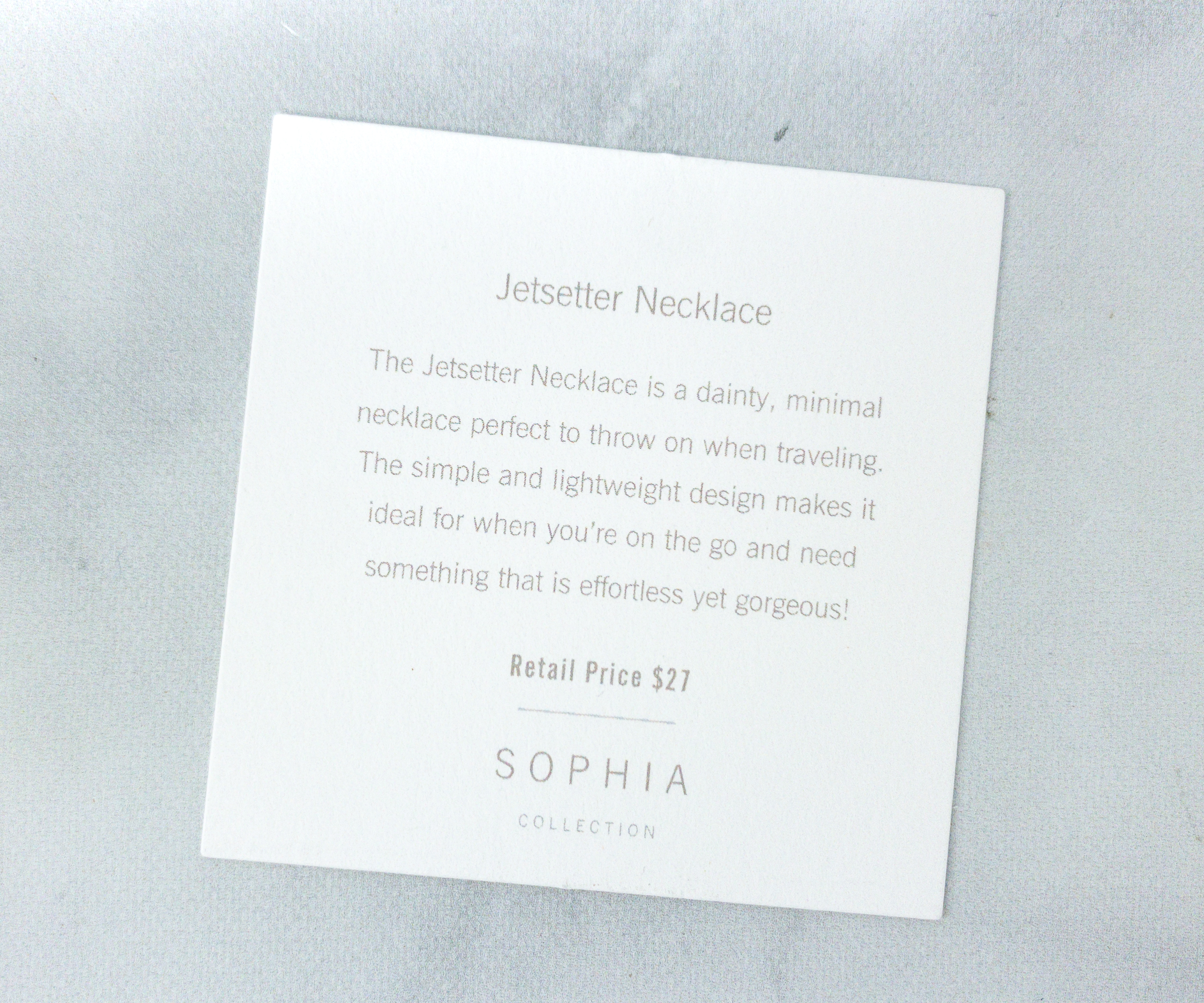 Sophia Collection Jetsetter Necklace ($27)
The Jetsetter Necklace is a dainty, minimal necklace perfect to throw on when traveling. The simple and lightweight design makes it ideal for when you're on the go and need something that is effortless yet gorgeous.
To match the earrings is an equally dainty necklace! As suggested by the card, this necklace is perfect to bring when traveling. It's simple and you can easily put it on whenever you need to add a touch of sparkle on your travel outfits.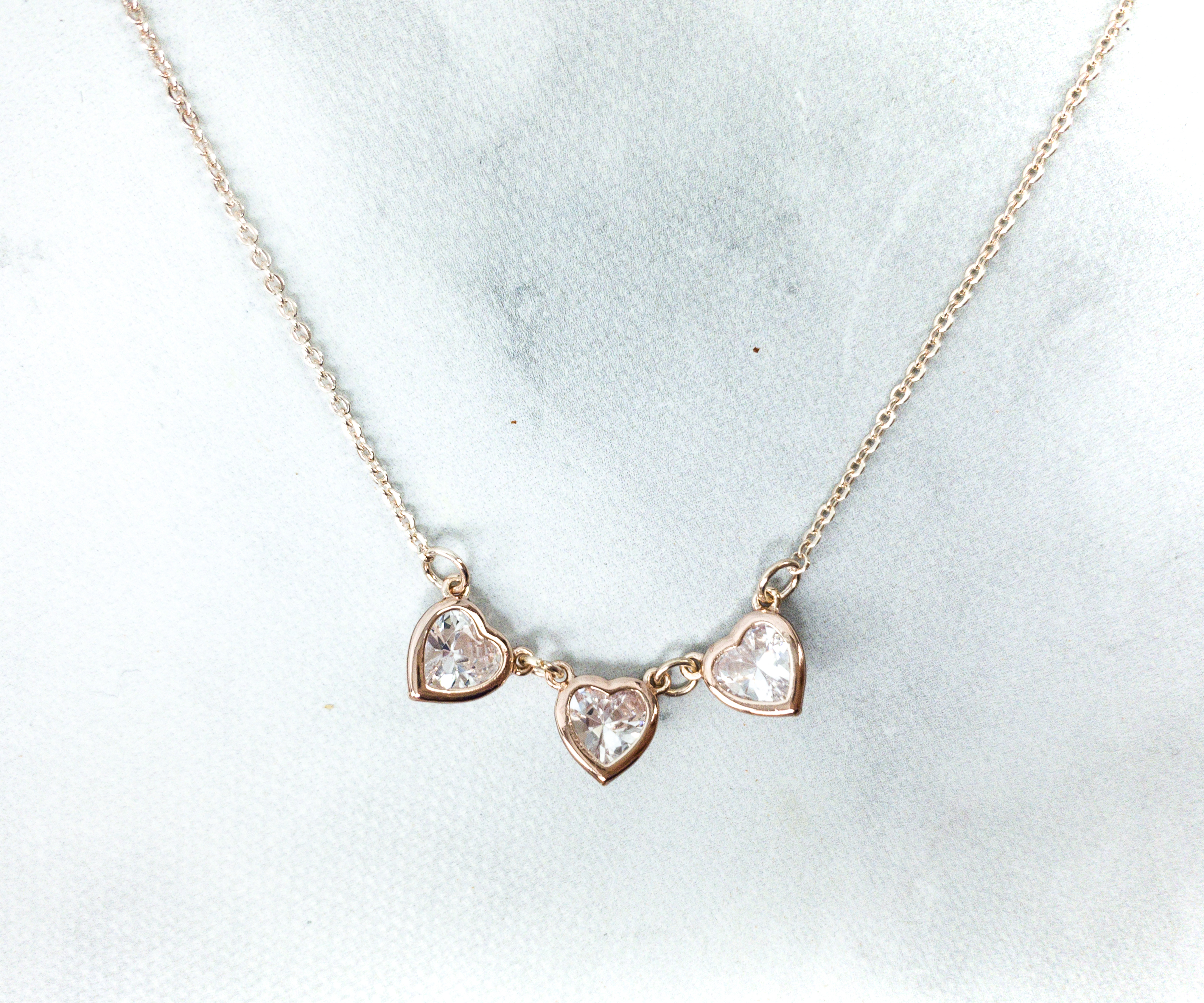 There are 3 heart-shaped gems as charms! They look lovely!
This month's ensemble of accessories is really lovely! I received a cuff bracelet, a pair of earrings, and a necklace, and they all go well with each other. My favorite piece is necklace. I simply love the heart-shaped gems, they look so pretty! Plus, the piece works whether with simple blouses, work outfits, or even dresses. Glamour Jewelry Box is really consistent in sending beautiful accessories monthly! They make jewelry collectors and lovers happy by sending versatile pieces every month for a lesser price compared to retail!
Have you tried Glamour Jewelry Box yet? What do you think of this month's box?