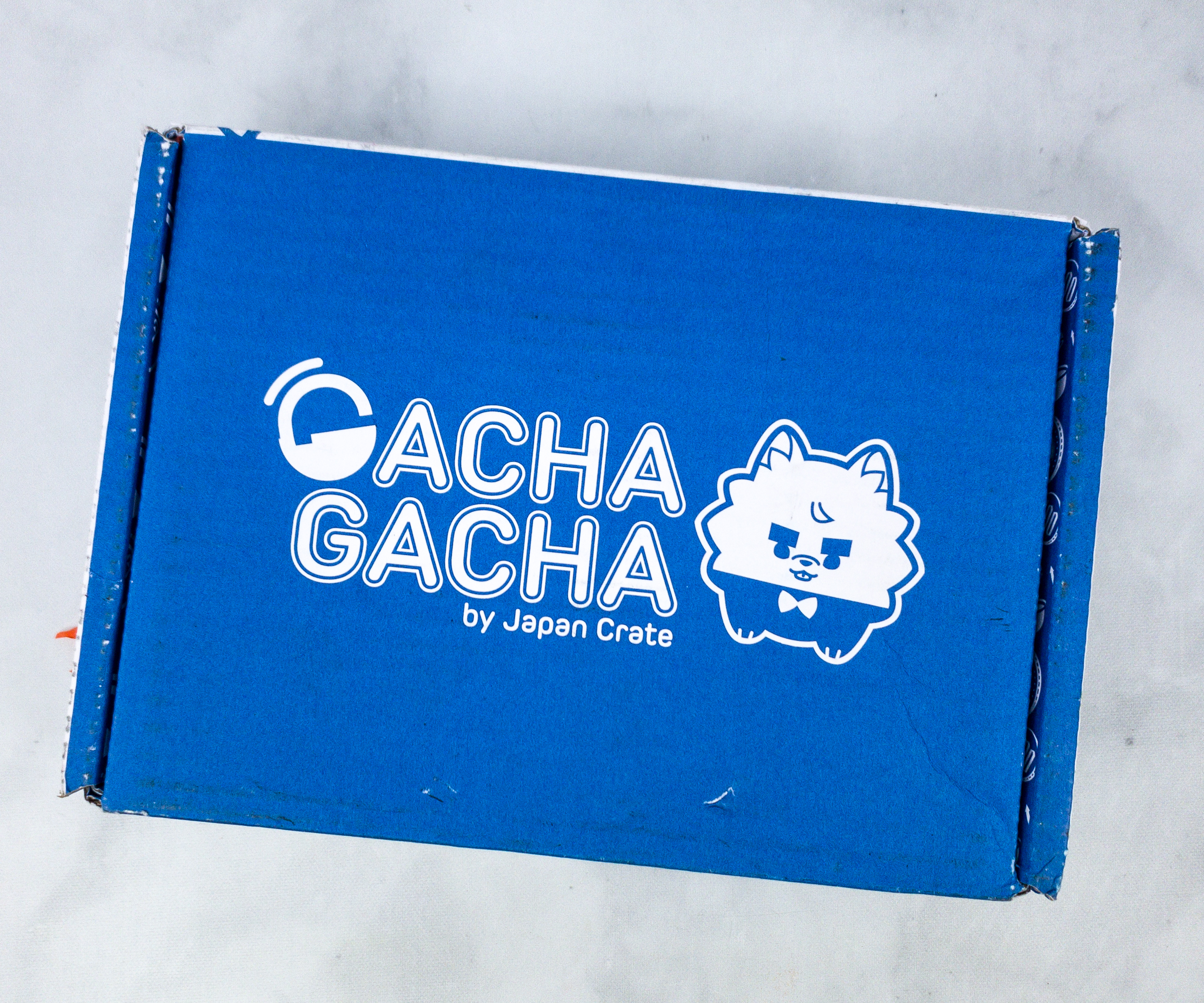 Gacha Gacha Crate is a new box from Japan Crate that follows the gachapon craze in Japan. Each box contains six hand-selected gachapon capsules that may contain useful accessories, your favorite characters, and a whole lot more.  Boxes start at $28, and shipping is free.
DEAL: Use coupon code HELLO to get $3 off your first box.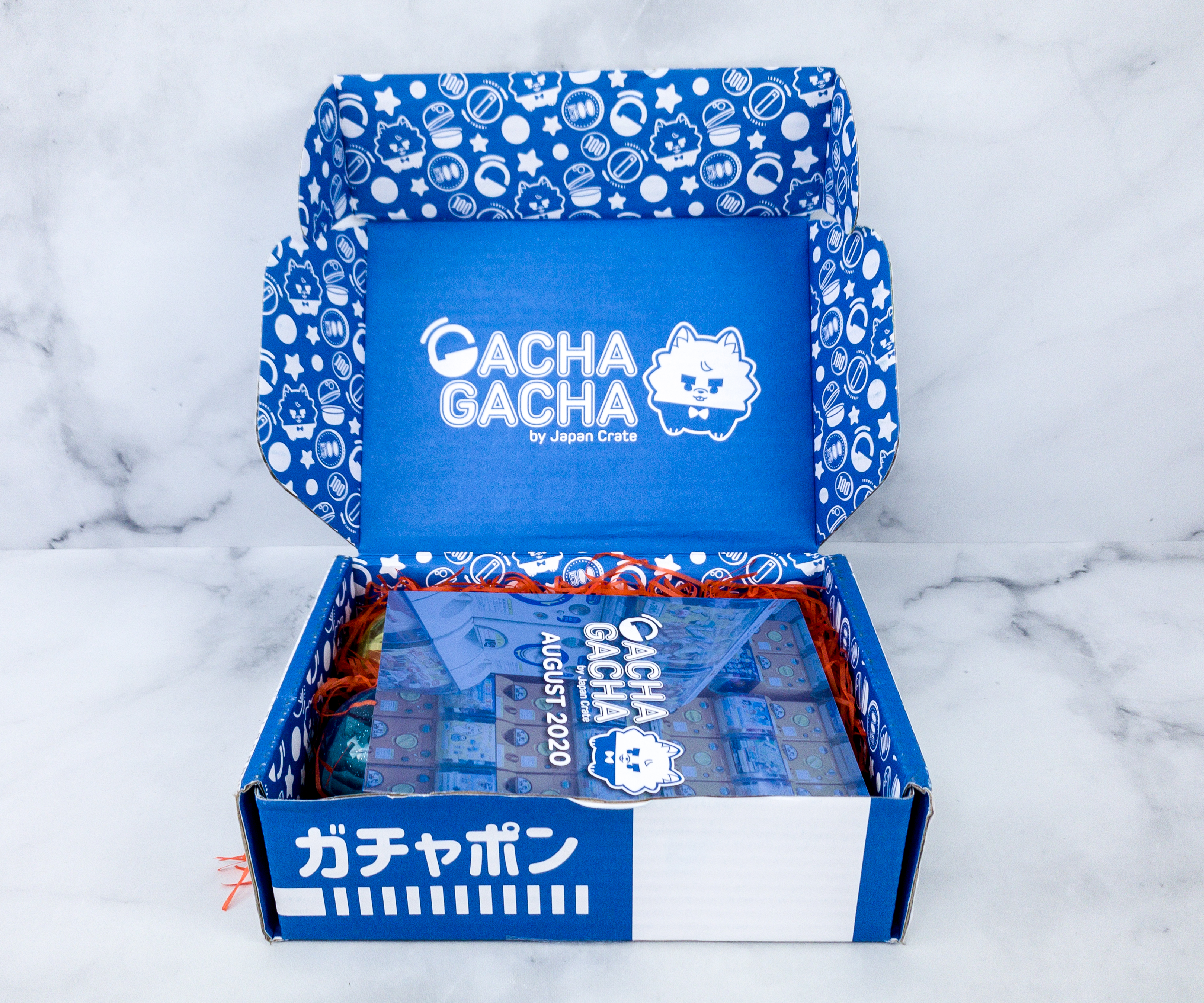 The interior of the box has cute doodles and the presentation is really kawaii.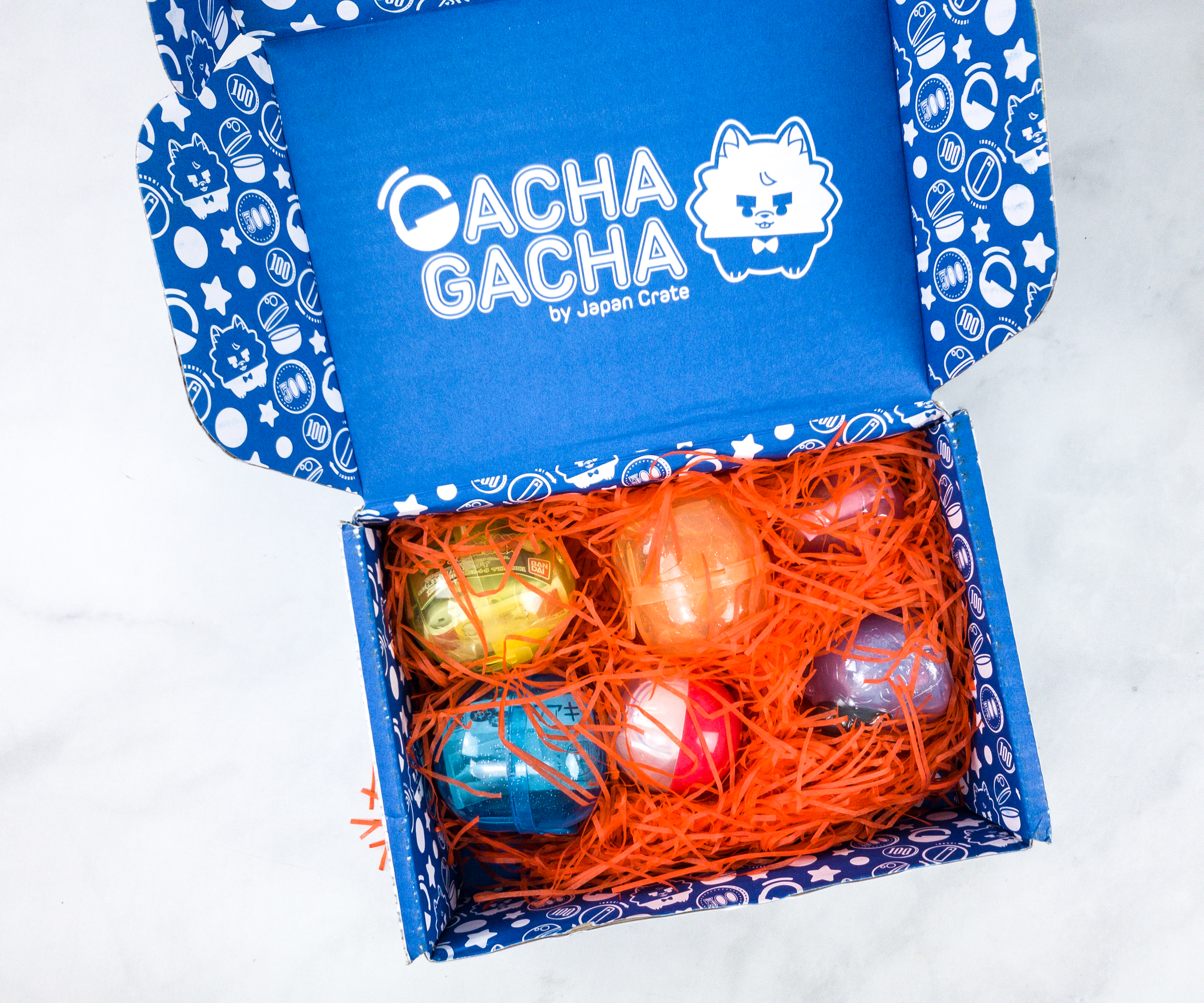 It's like a nest containing six gachapon capsules sitting comfortably in orange fillers.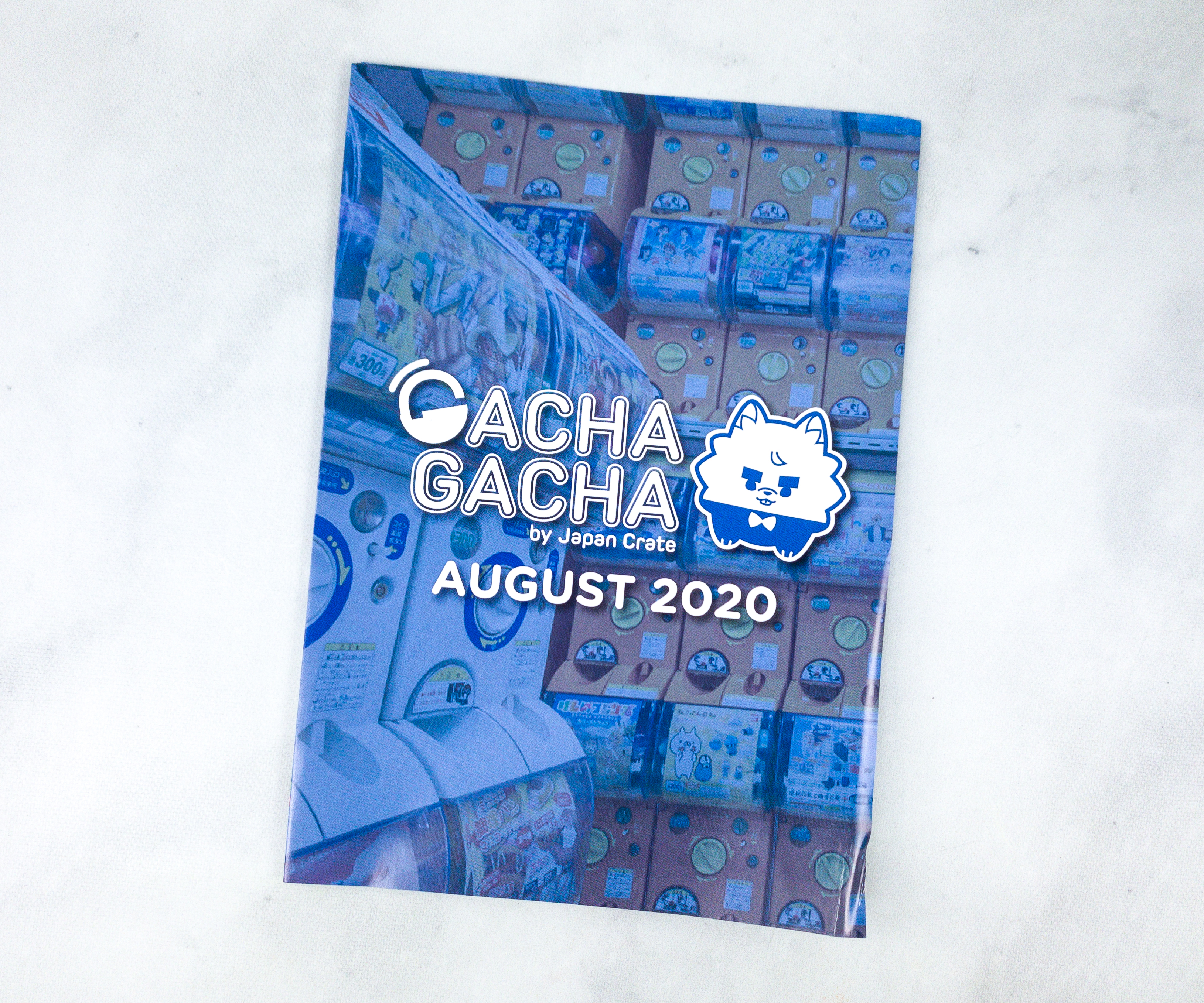 Every box includes a monthly Gacha Gacha magazine!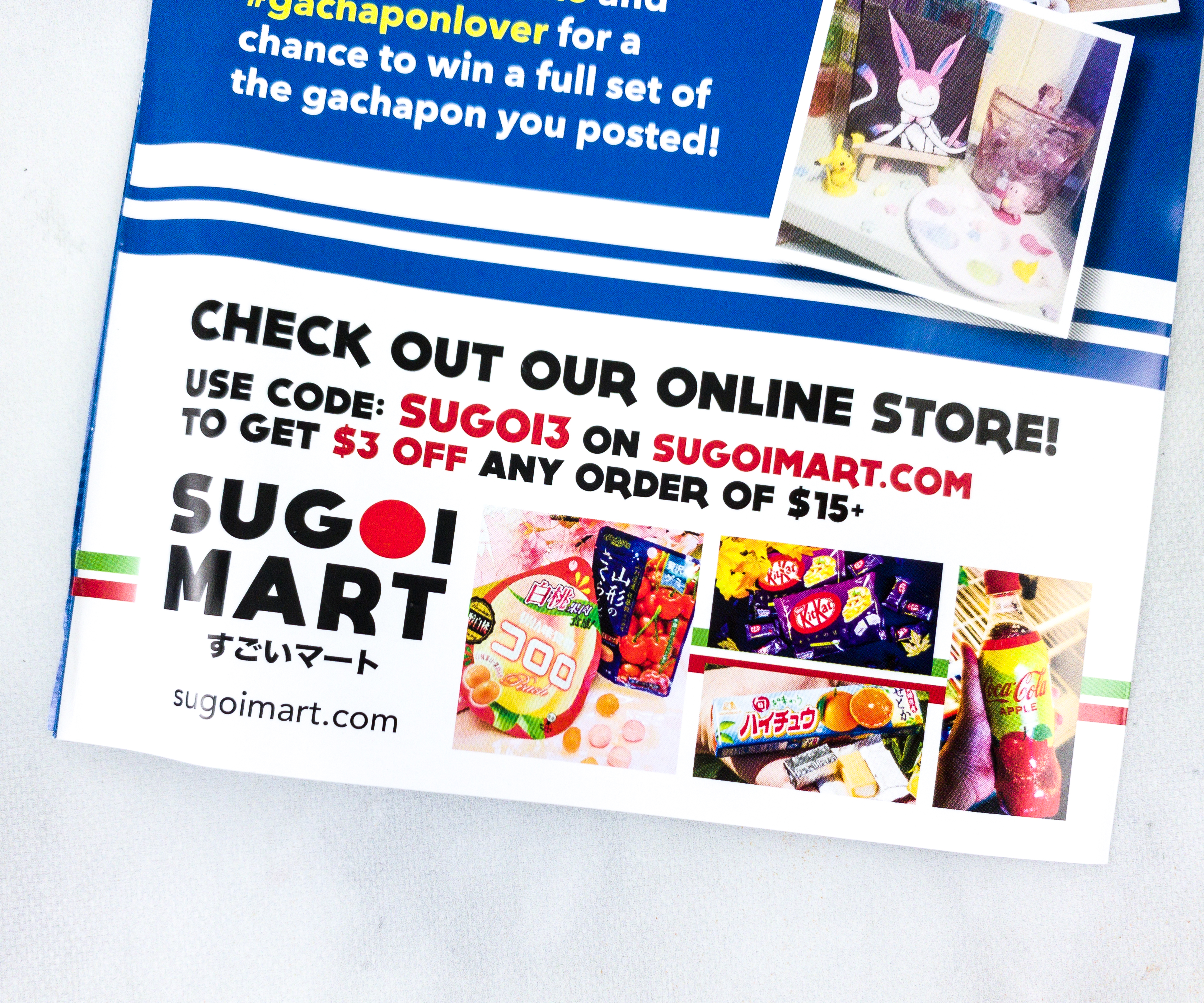 There's also an ad about Sugoi Mart!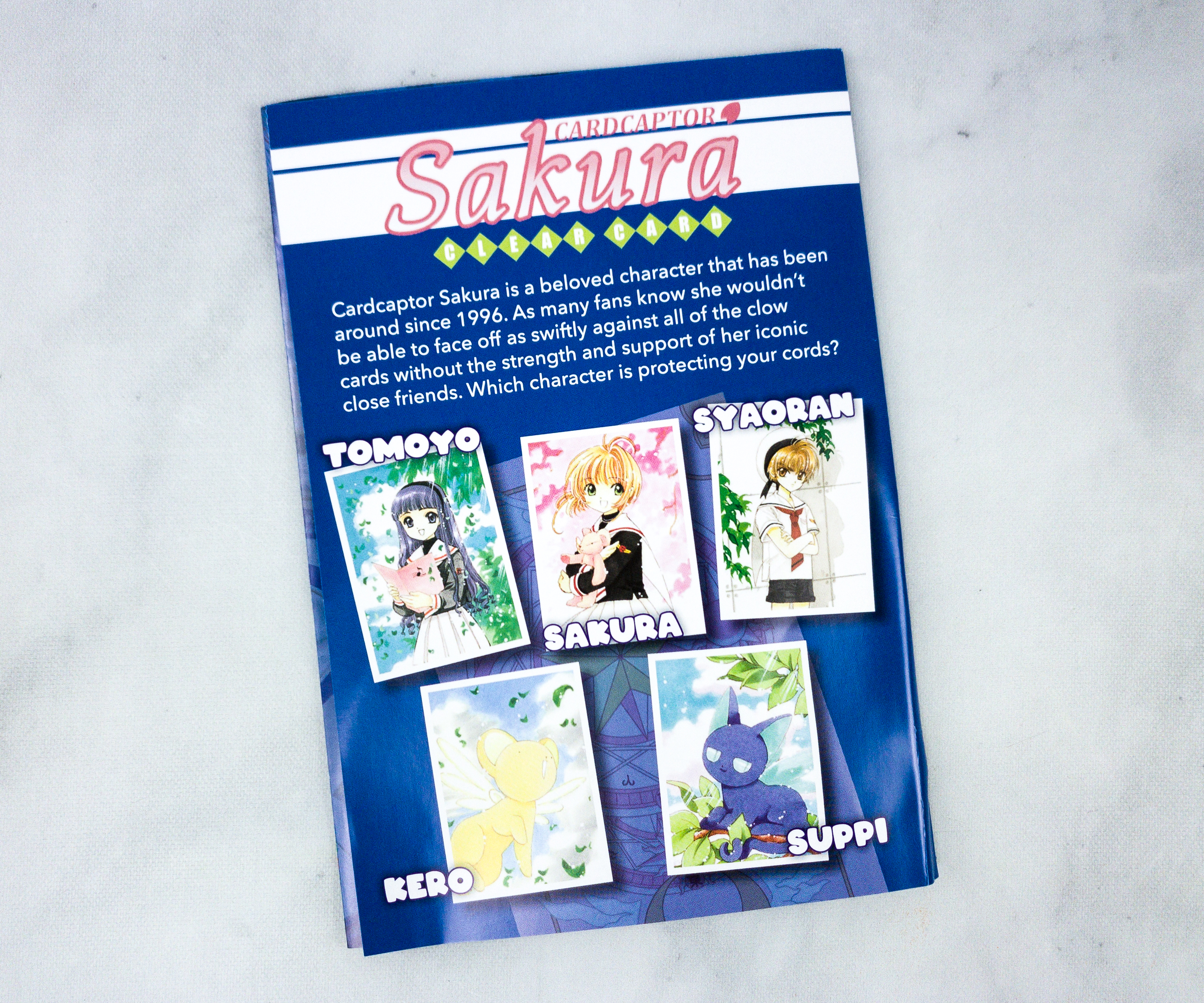 There's also a feature about Cardcaptor Sakura!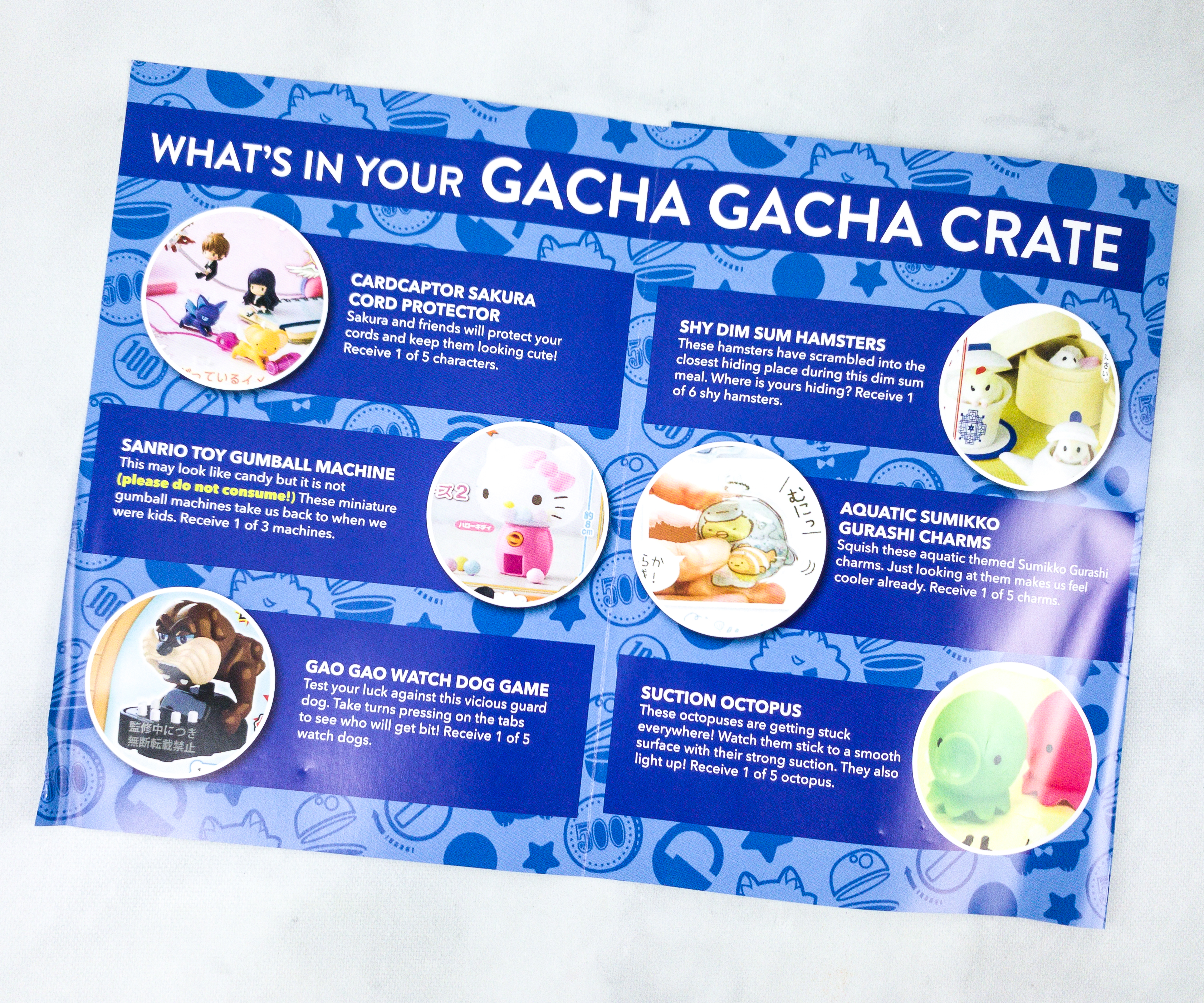 The magazine also lists all the gachapons in the box, along with some tidbits about each of them.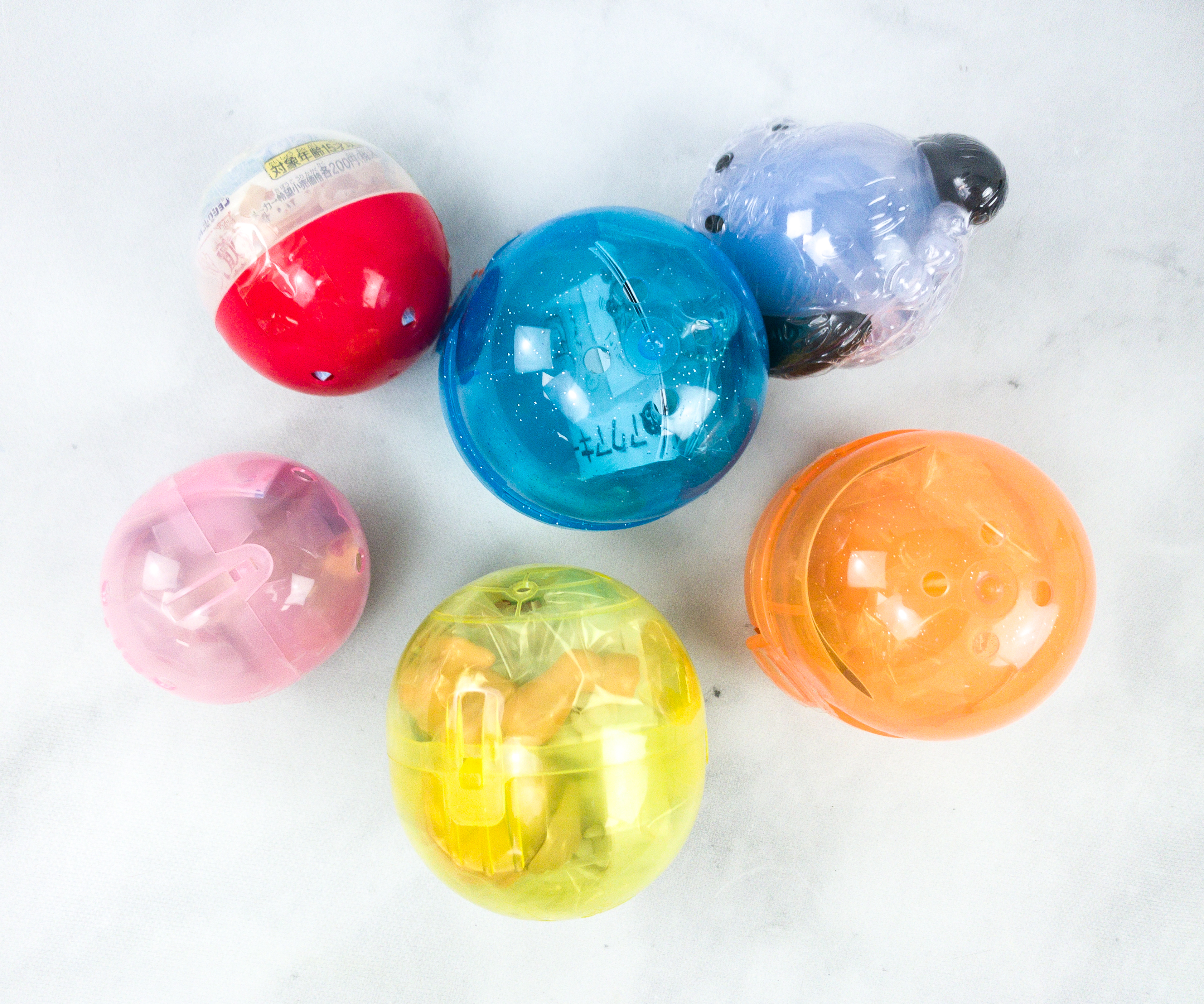 The gachapon capsules came in a variety of colors. Its concept is similar to surprise eggs and blind bags.
Everything in my August 2020 box!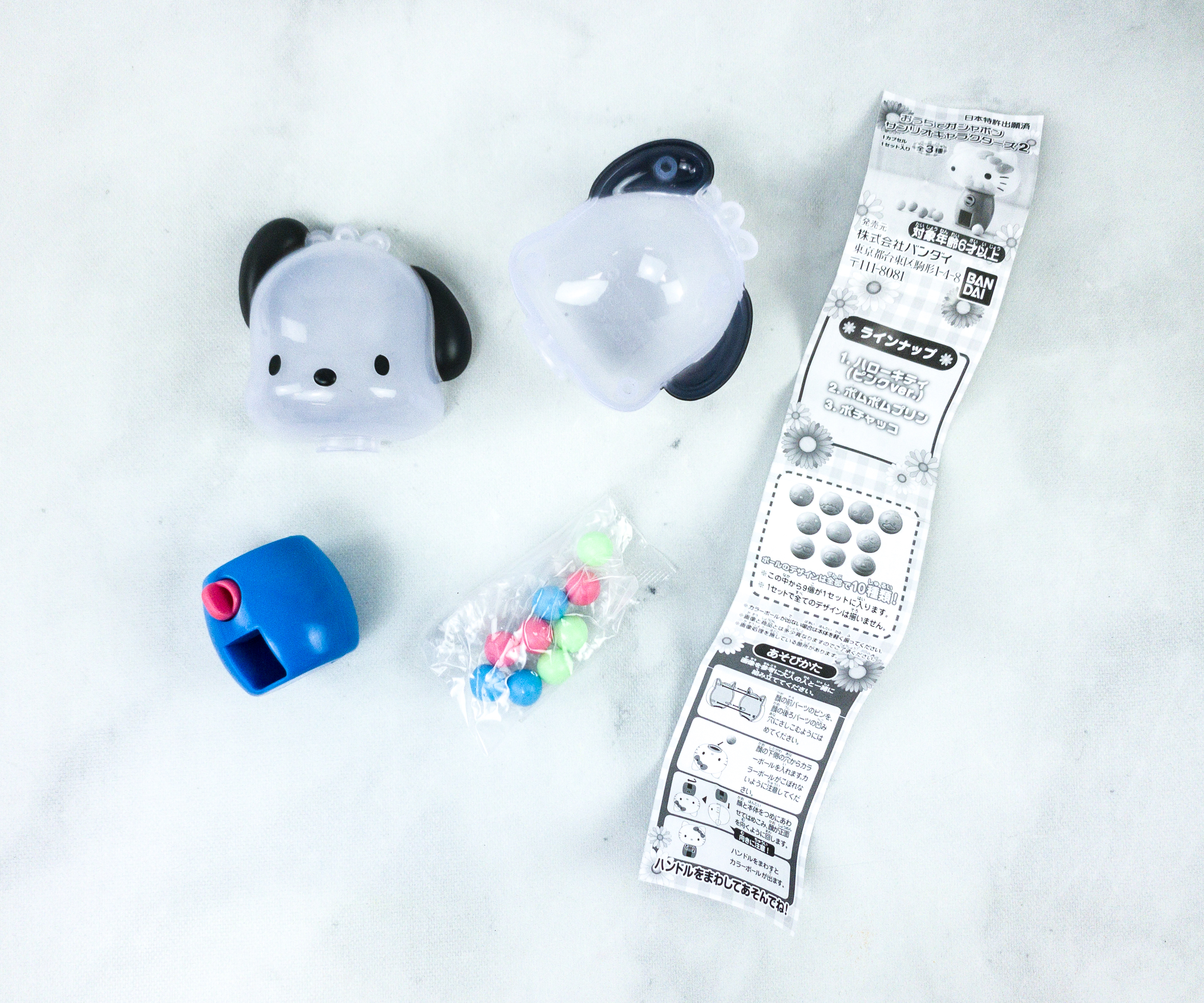 Sanrio Toy Gumball Machine. The first gachapon includes a cute mini gumball dispenser machine, and it's Pochacco-themed! For those who are not familiar, Pochacco is a Sanrio character. He's a white dog with black floppy ears!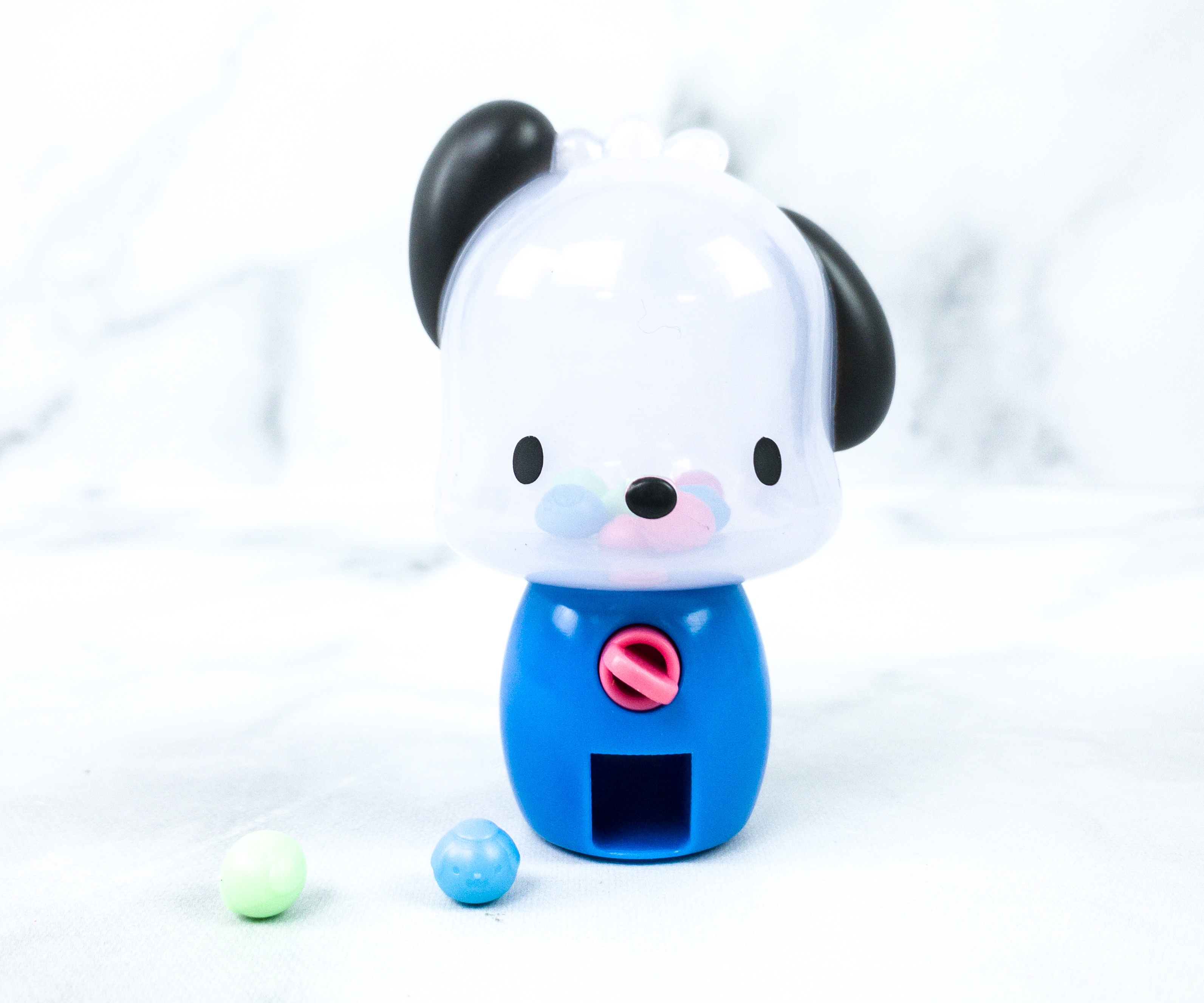 Like the usual gumball machine, all you need to do is rotate the switch and let the gumball roll! I tried it twice and I got blue and green gumballs!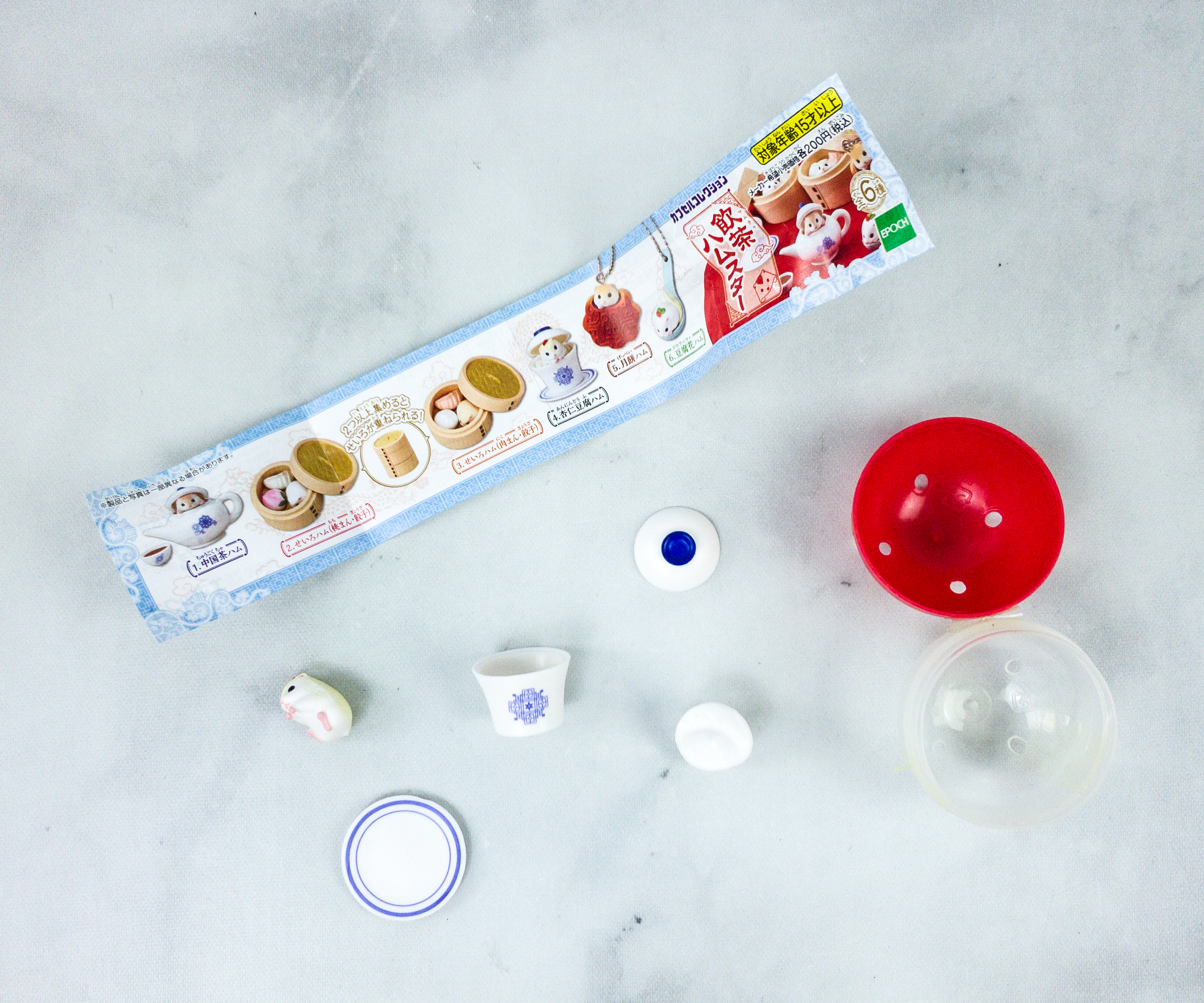 Shy Dim Sum Hamsters. According to the sheet, subscribers will receive 1 of the 6 available dim sum meal designs. Each design features a hiding hamster!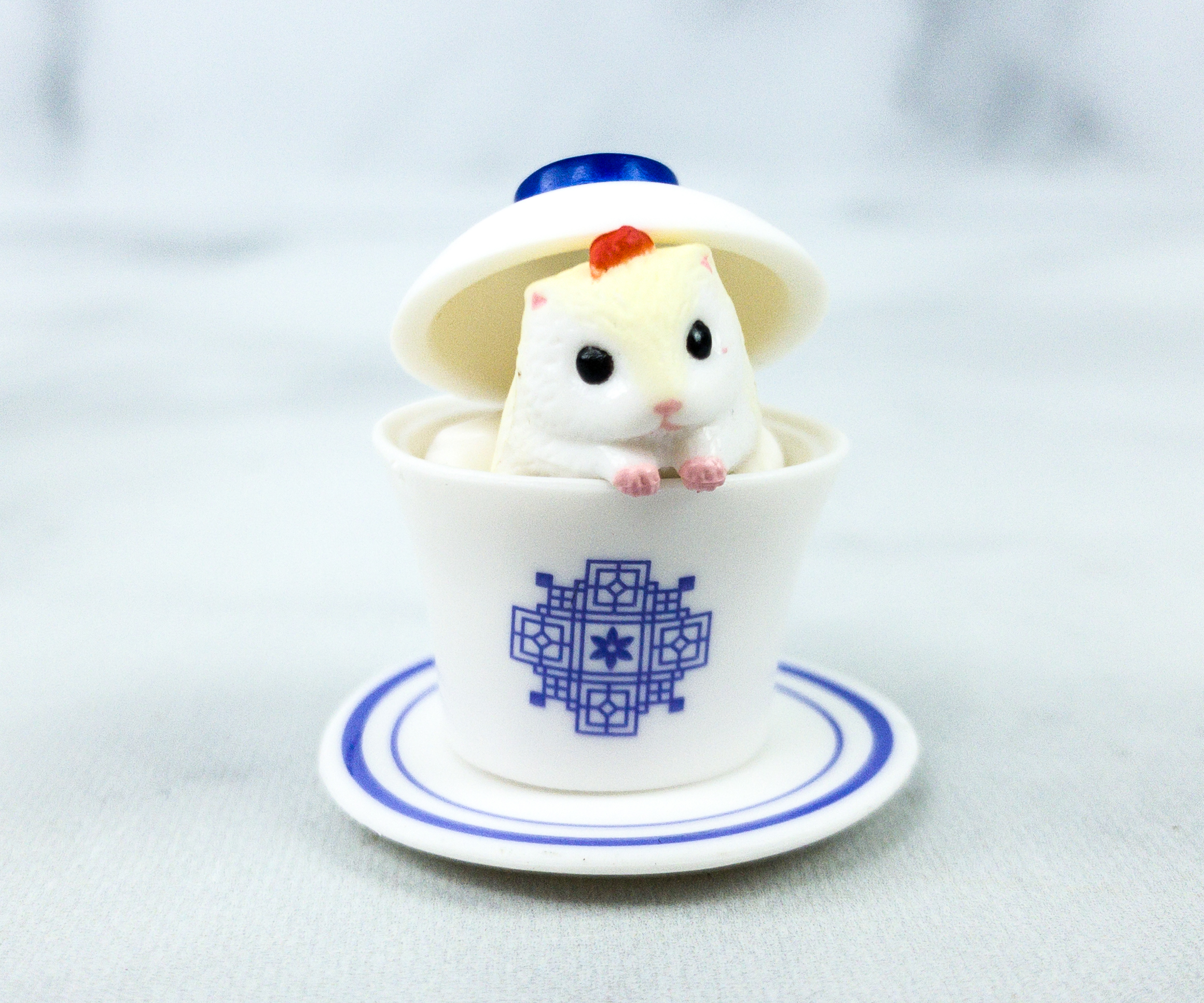 The one we received is a little bowl of tofu!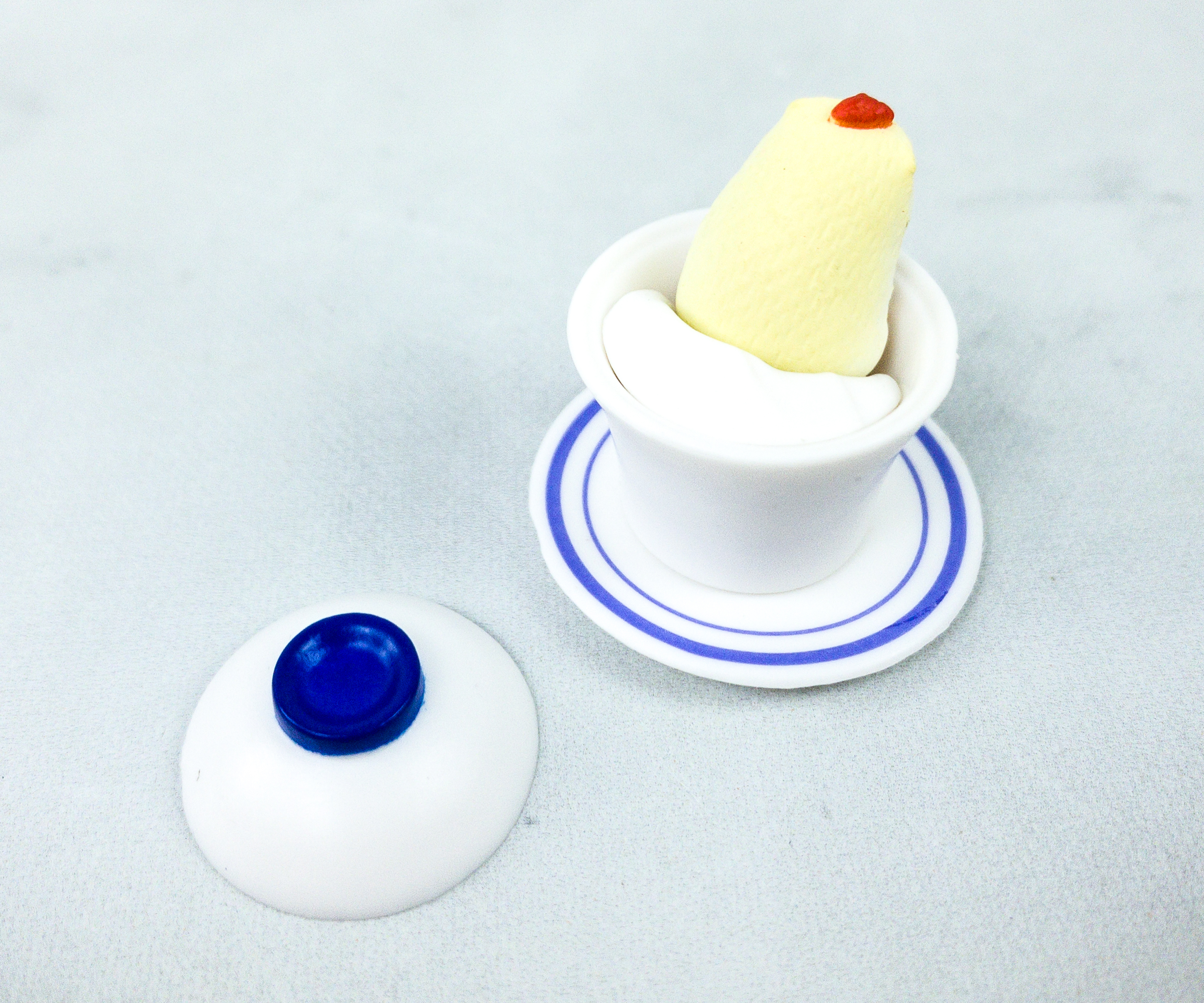 This is so adorable! The hamster is almost as big as the bowl!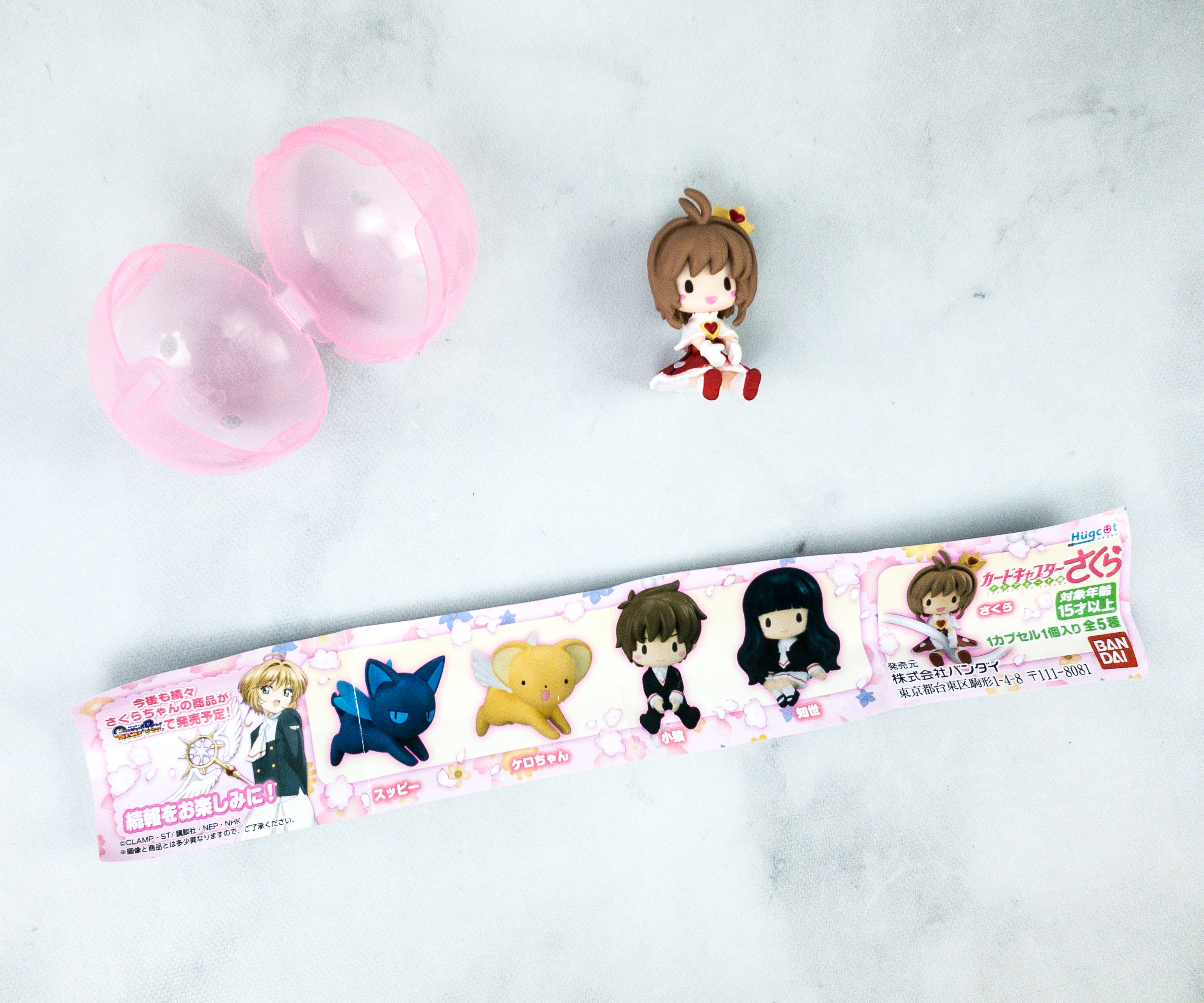 Cardcaptor Sakura Cord Protector. This month's featured gachapon includes a cord protector with designs based on the famous Japanese teen anime series, Cardcaptor Sakura! Subscribers will receive 1 of the 5 available characters.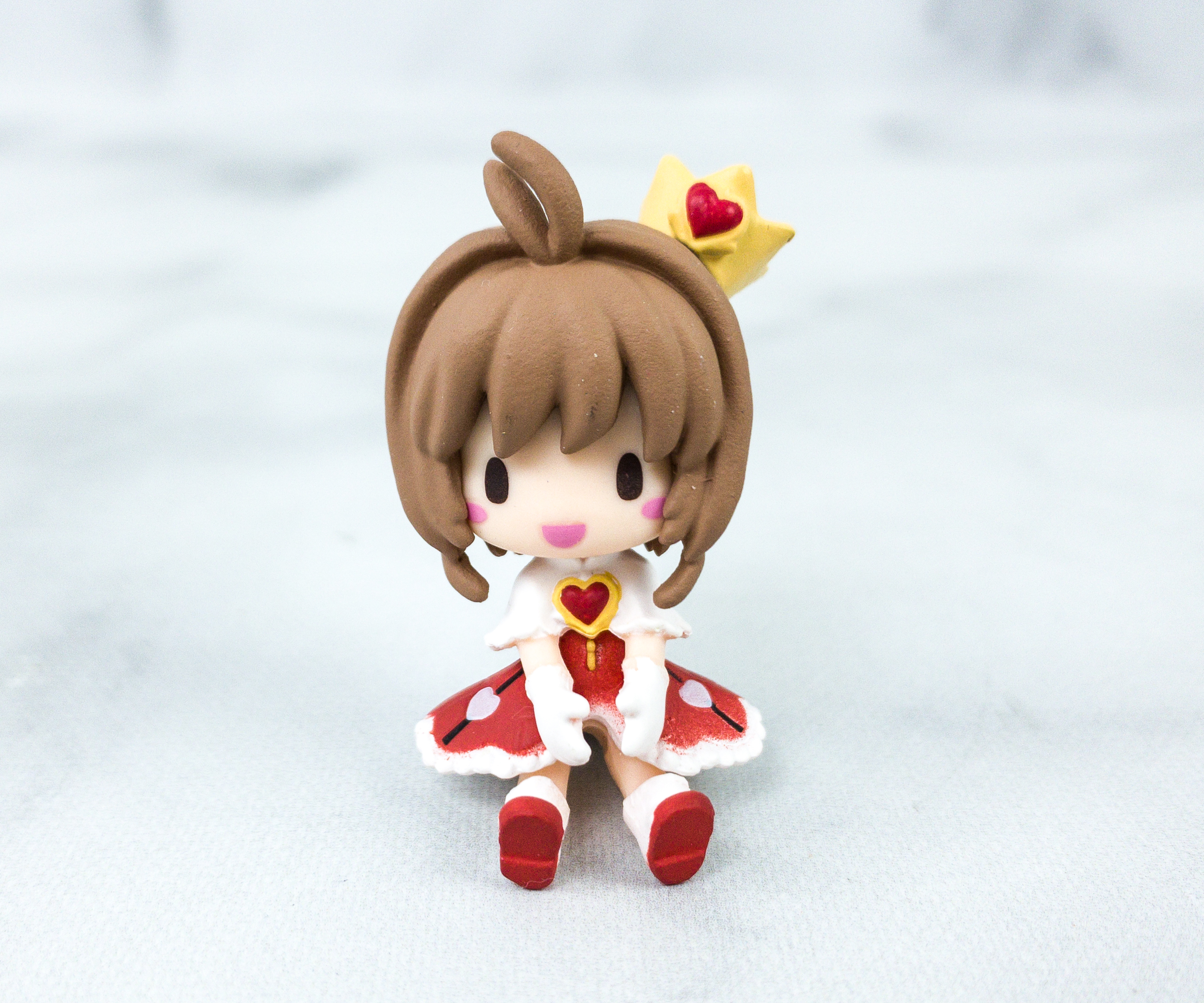 I received Sakura Kinomoto! She is the main protagonist of the story and the cute, powerful magician who is tasked to collect all the magical cards, but for this instance, she's going to protect my gadget's cord!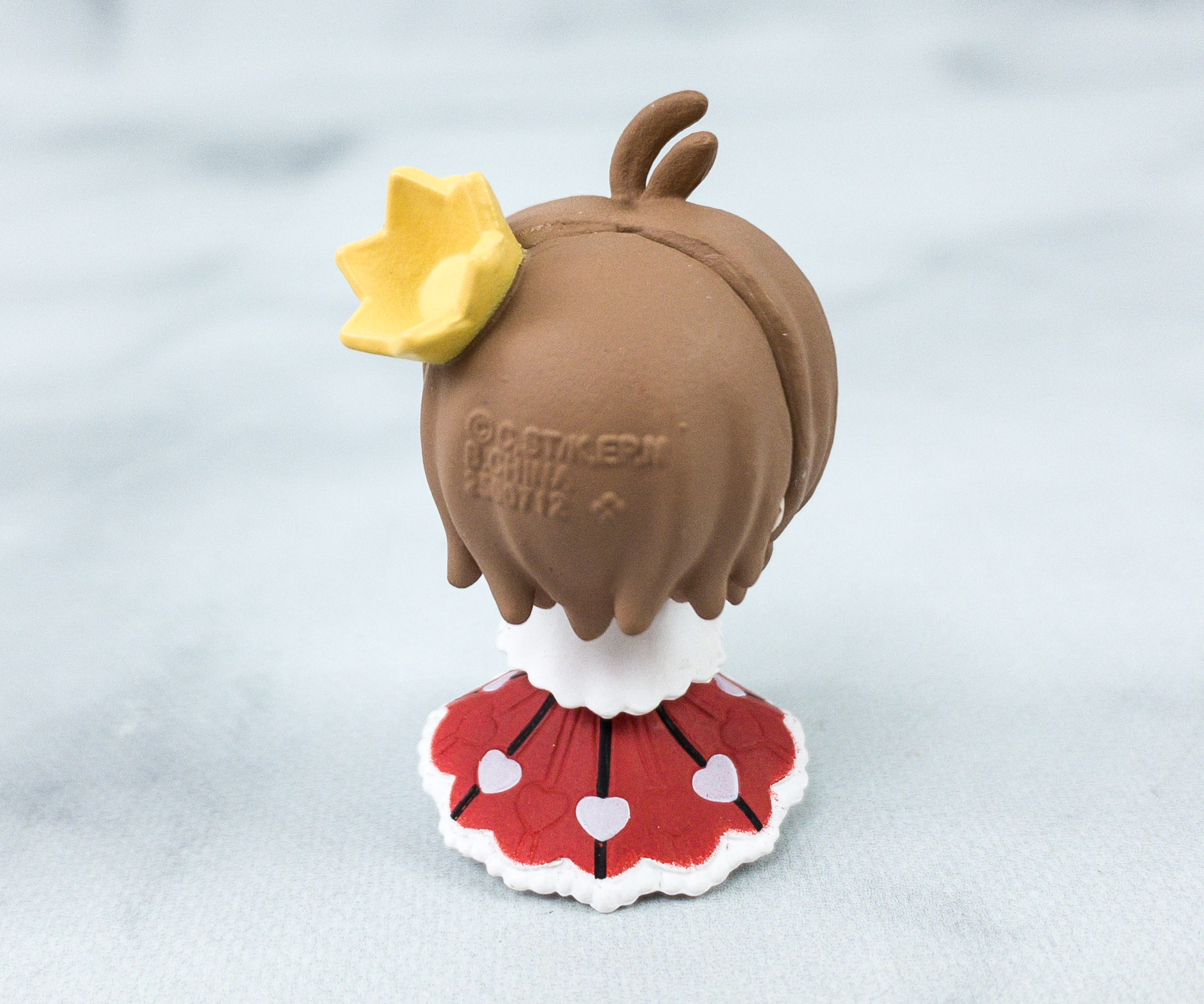 The details are so kawaii!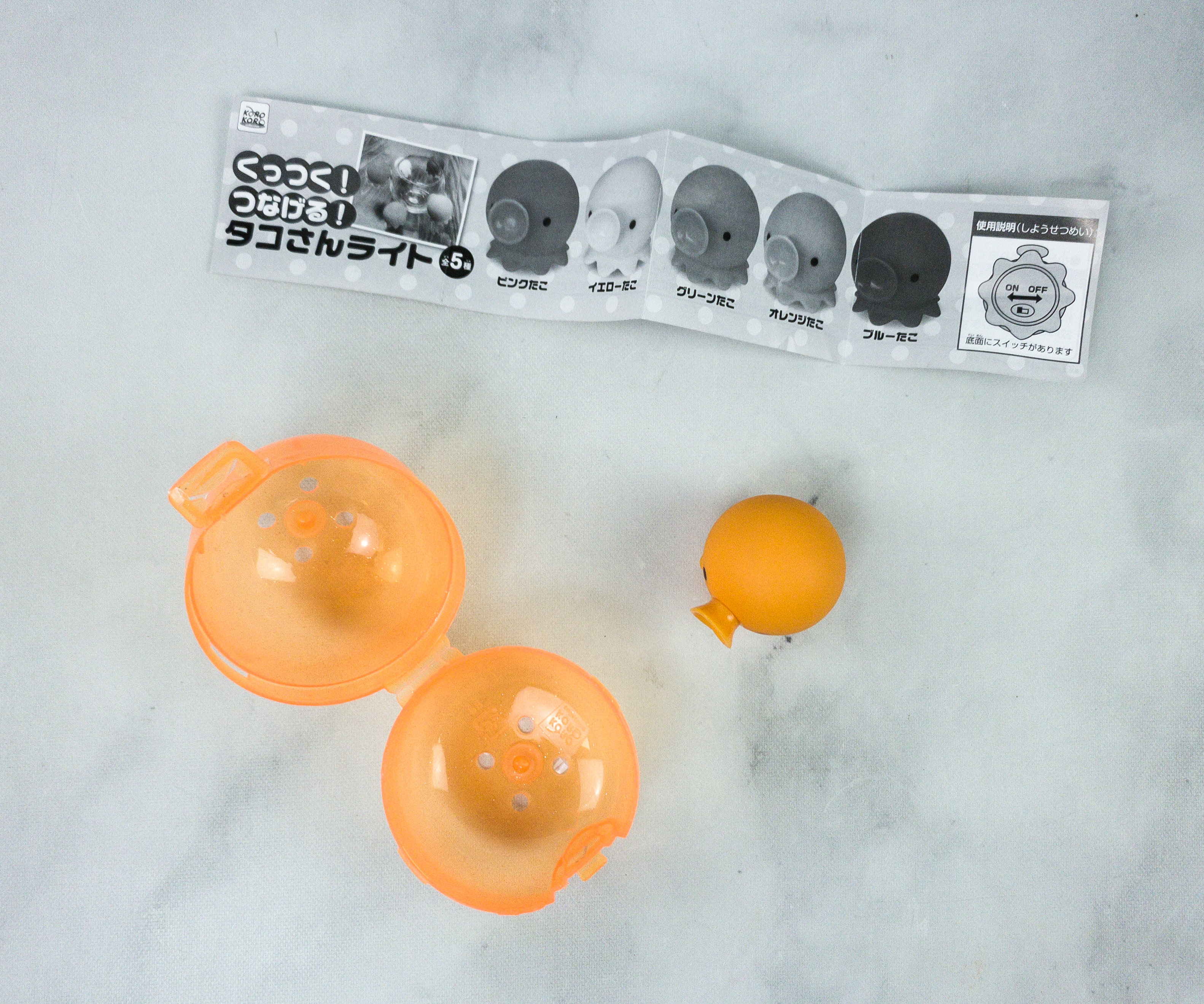 Suction Octopus. This next gachapon item is something we can stick on almost any smooth surface, like a wall, table, mirror, or even your glass door.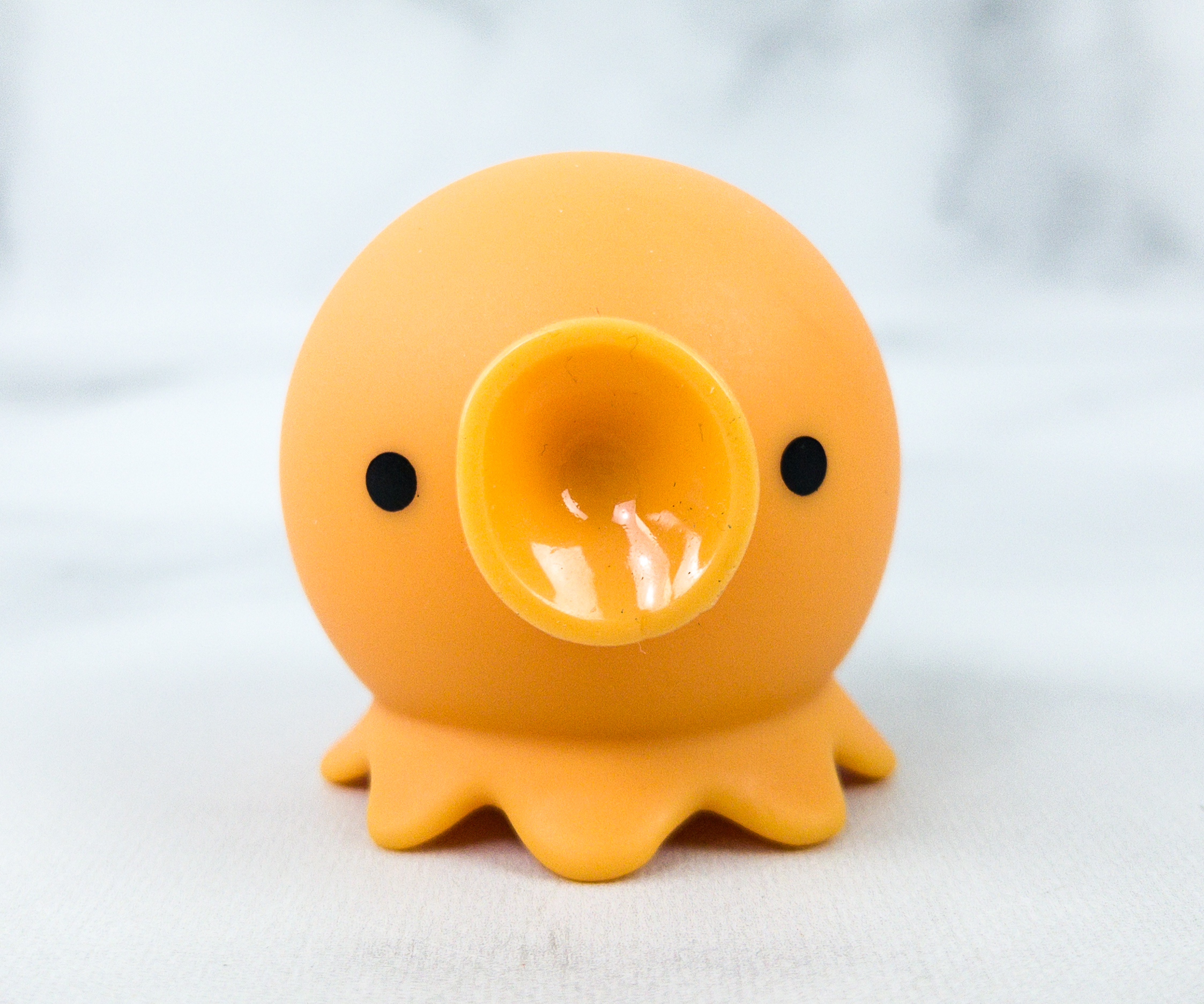 It's an orange octopus with a cute rubber suction mouth!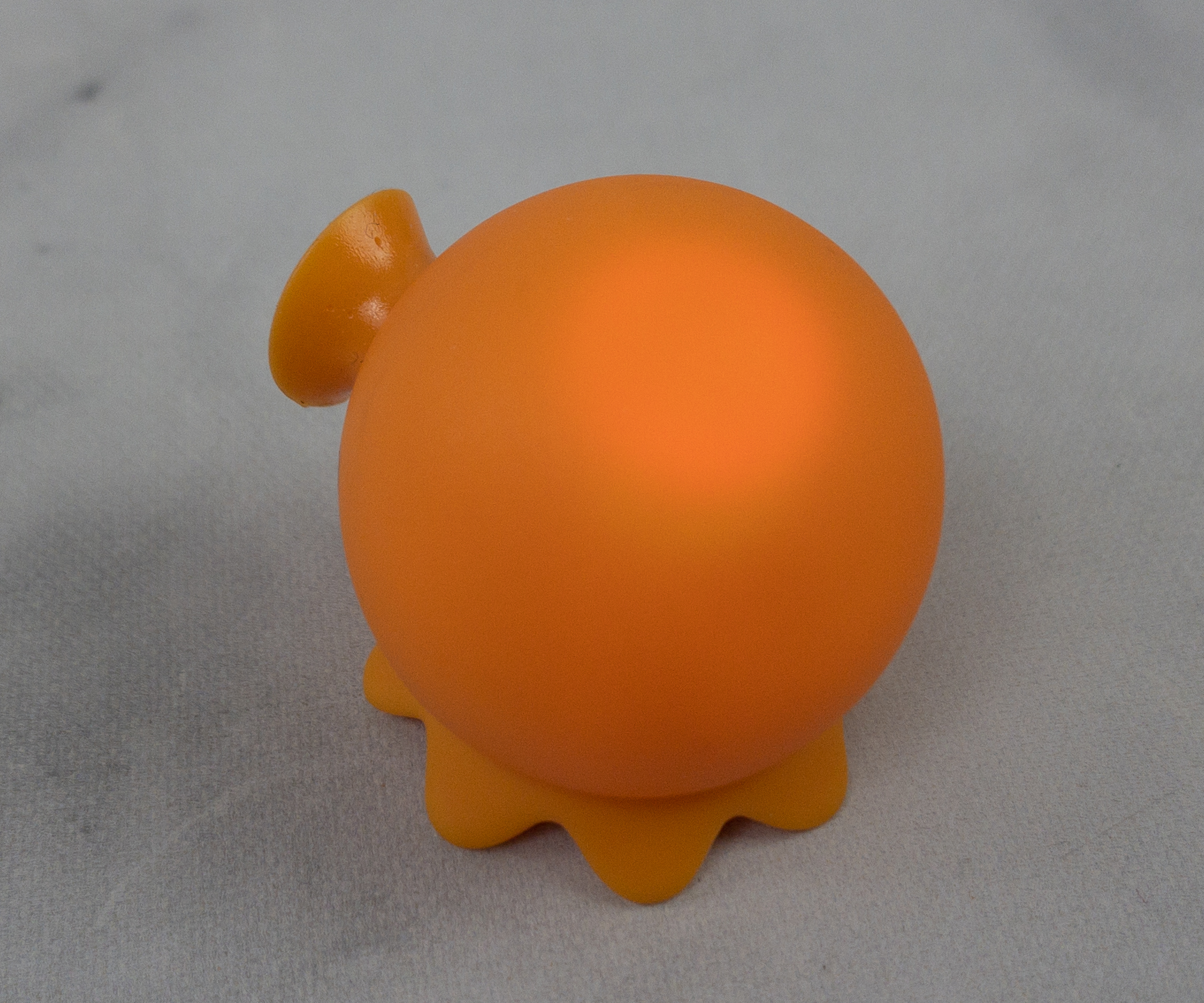 What I love about this octopus is that it also lights up when switched on!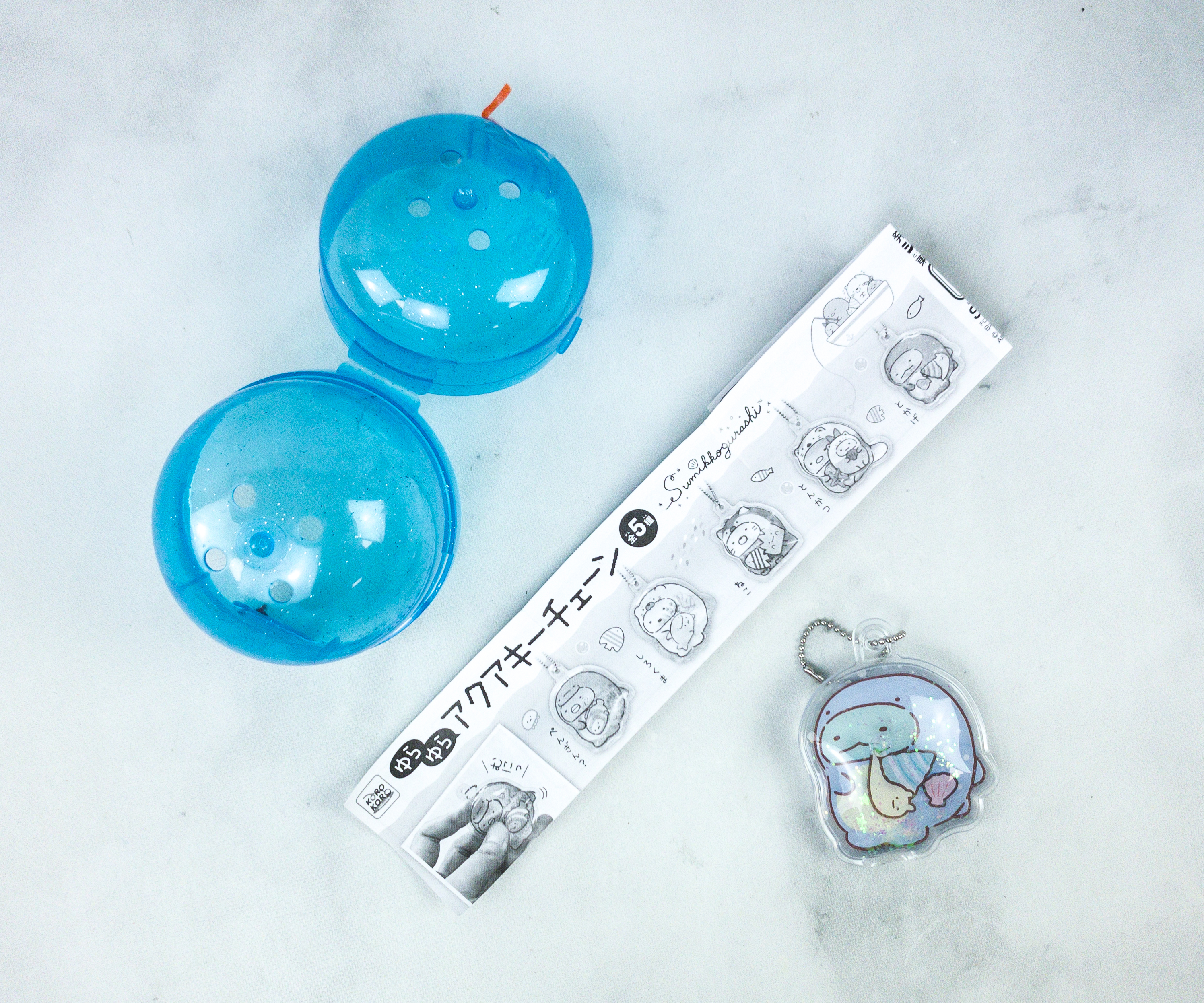 Aquatic Sumikko Gurashi Charms. These charms are available in 5 different designs featuring Sumikko Gurashi characters in their underwater looks! Subscribers will receive 1 of the 5 designs.
Featured at the back of the charm is the Sumikko Gurashi branding!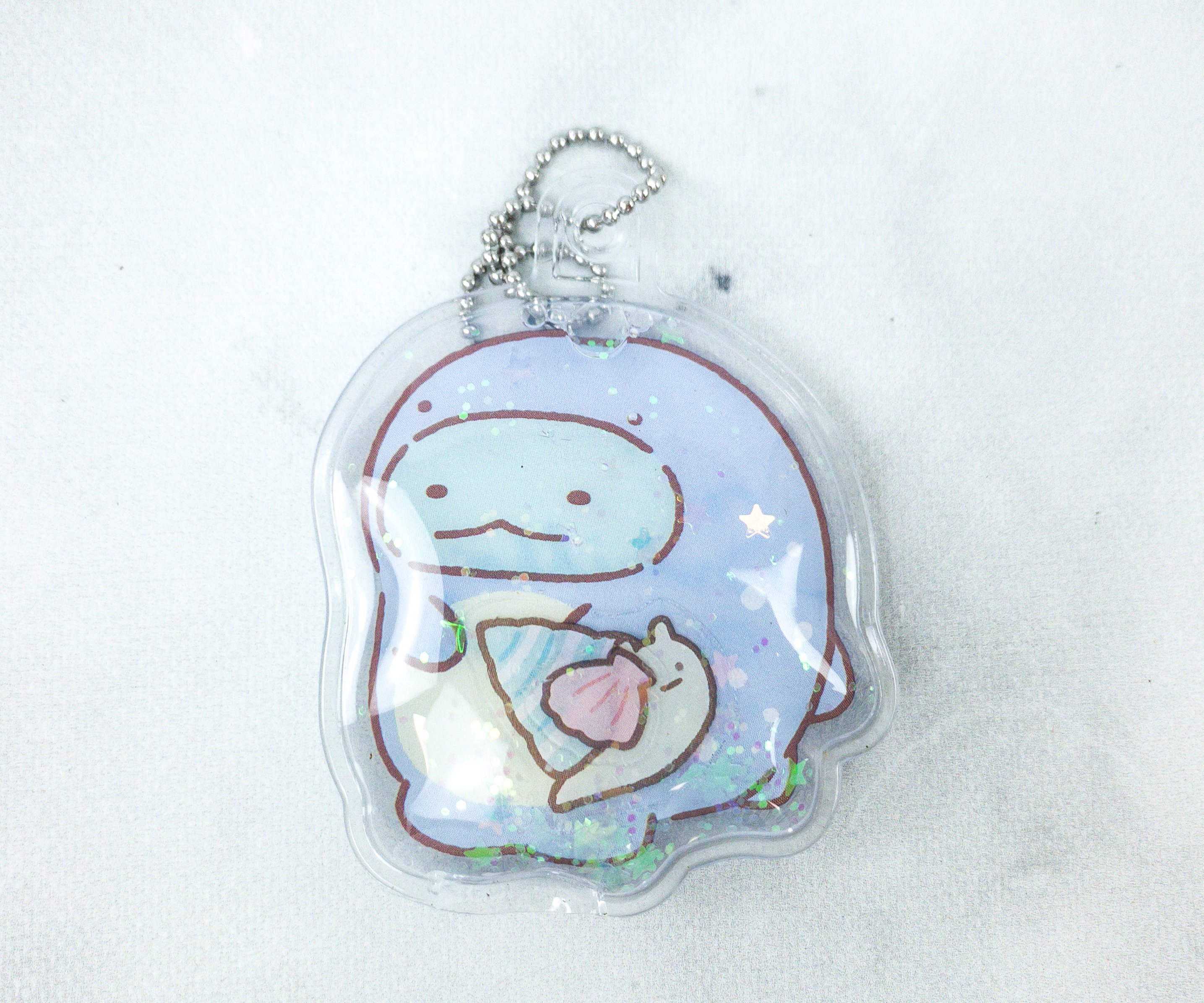 I received Tokage! He's a cute little blue dinosaur who pretends to be a lizard. In this charm, he is with a snail and a shell. The glittery effect on the charm is also nice!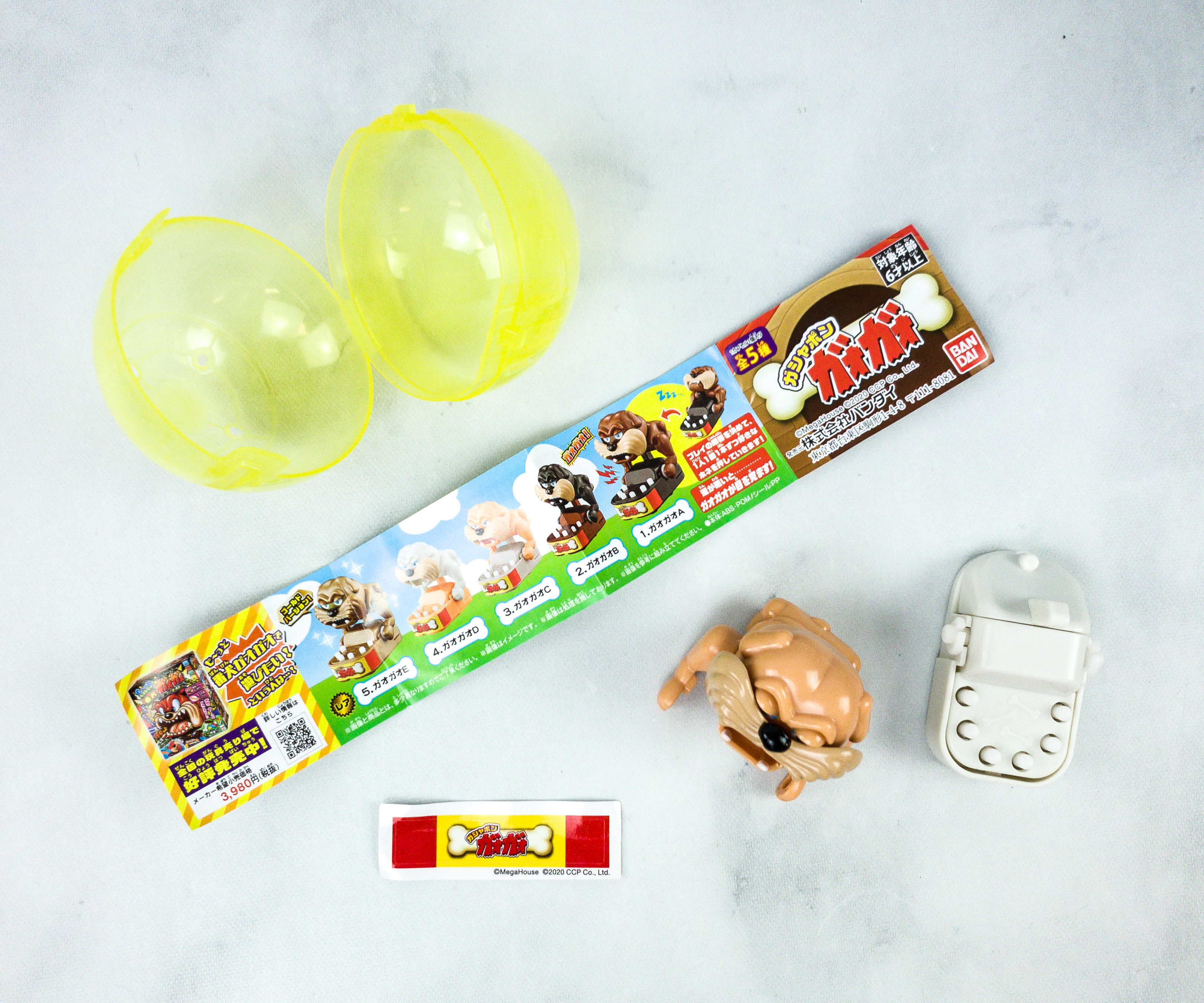 Gao Gao Watch Dog Game. This gachapon features a famous miniature game, the Bite Finger Bulldog toy!
Subscribers will receive 1 out of 6 designs. I received the rarest design, the light brown dog!
There should be at least 2 players, who will push one pin at a time. The one who pushes the wrong pin will be "bitten" by the bulldog and is the loser of the game.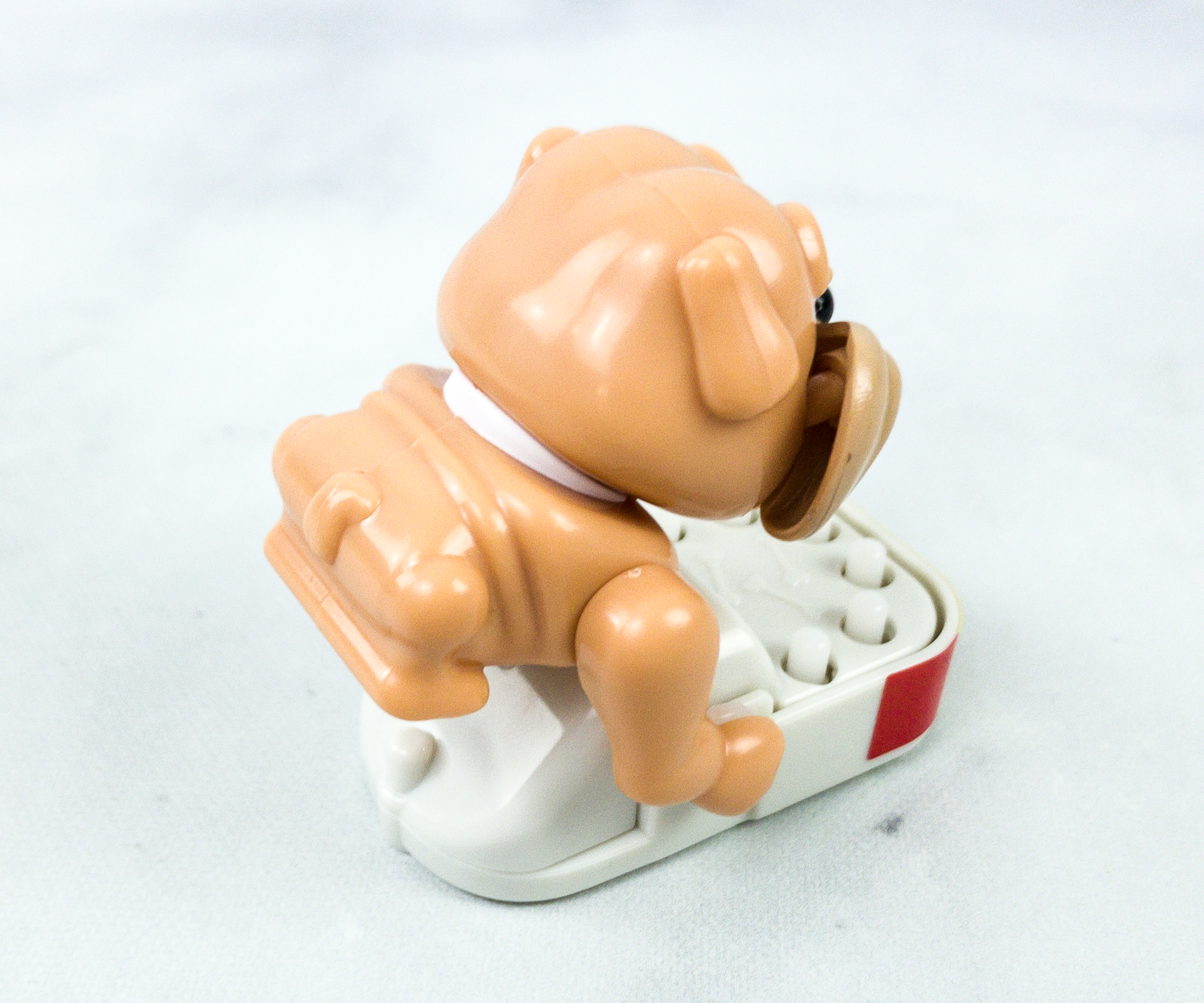 It's a totally thrilling and nerve-wracking game! Getting it in a miniature version makes it a handy game that we can easily play anytime and anywhere.
Gacha Gacha Crate always surprises us with adorable items packed in small containers! This month's box includes another amazing batch of cute little figures to play and display. My kids and I love all the items we received, and our unanimous favorite is the bulldog toy. We played it together and we really had a lot of fun. The gumball dispenser and suction octopus are also really cute! Opening each capsule brings a unique excitement, it's like opening a gift. If you'd like to know more about Japanese pop culture, this is definitely the perfect box for you!
What do you think of this month's Gacha Gacha Crate?