The FRIENDS subscription box is an official quarterly subscription made especially for F.R.I.E.N.D.S fans. Each box costs $39.99. It contains 6-8 exclusive items and may include officially licensed collectibles, apparel, and accessories based on your favorite F.R.I.E.N.D.S characters and episodes.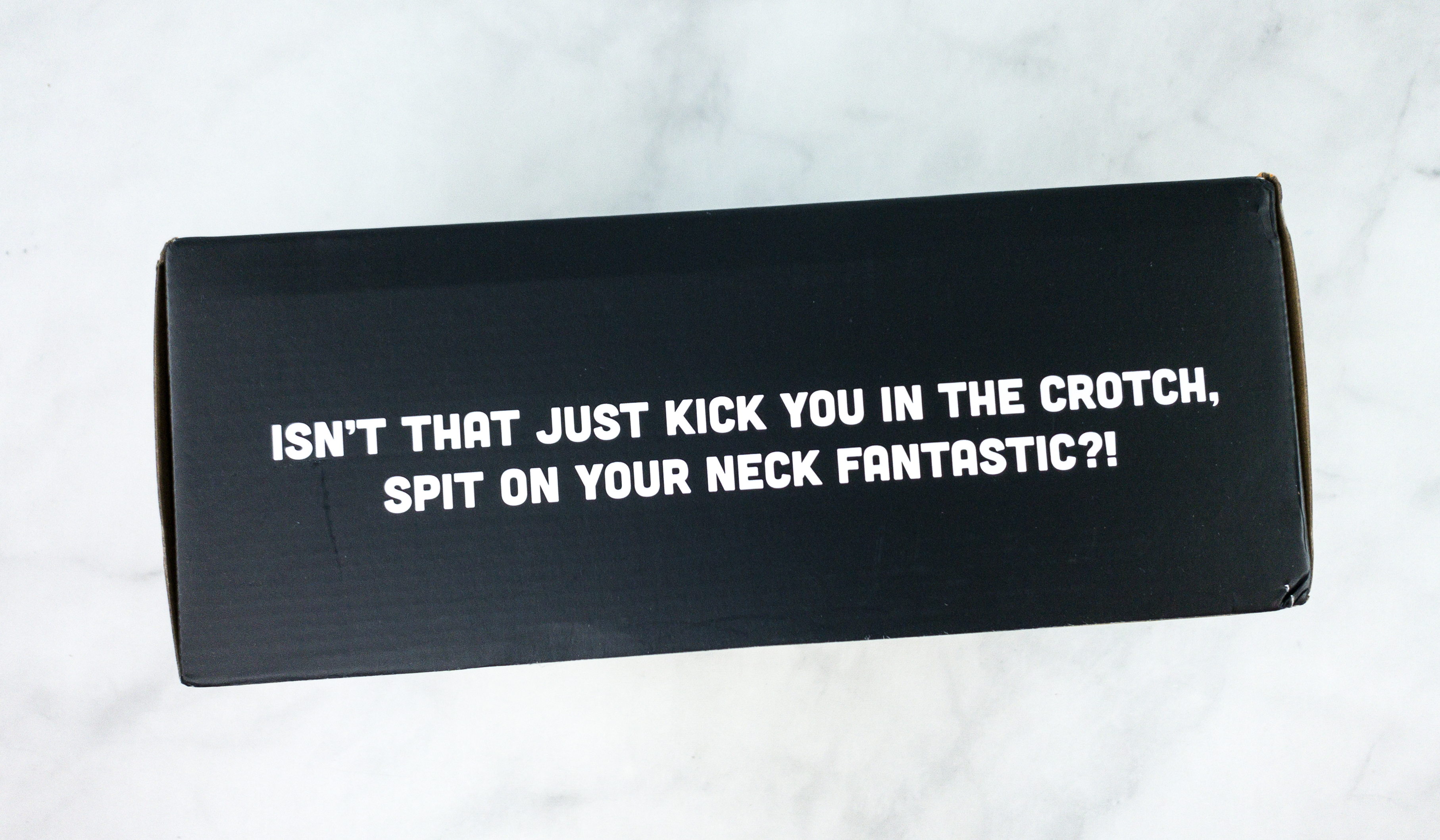 One side of the box has one of Rachel's lines from the first episode of FRIENDS Season 2!
 Isn't that just kick you in the crotch, spit on your neck, fantastic?
Well, this box's theme is Season 2!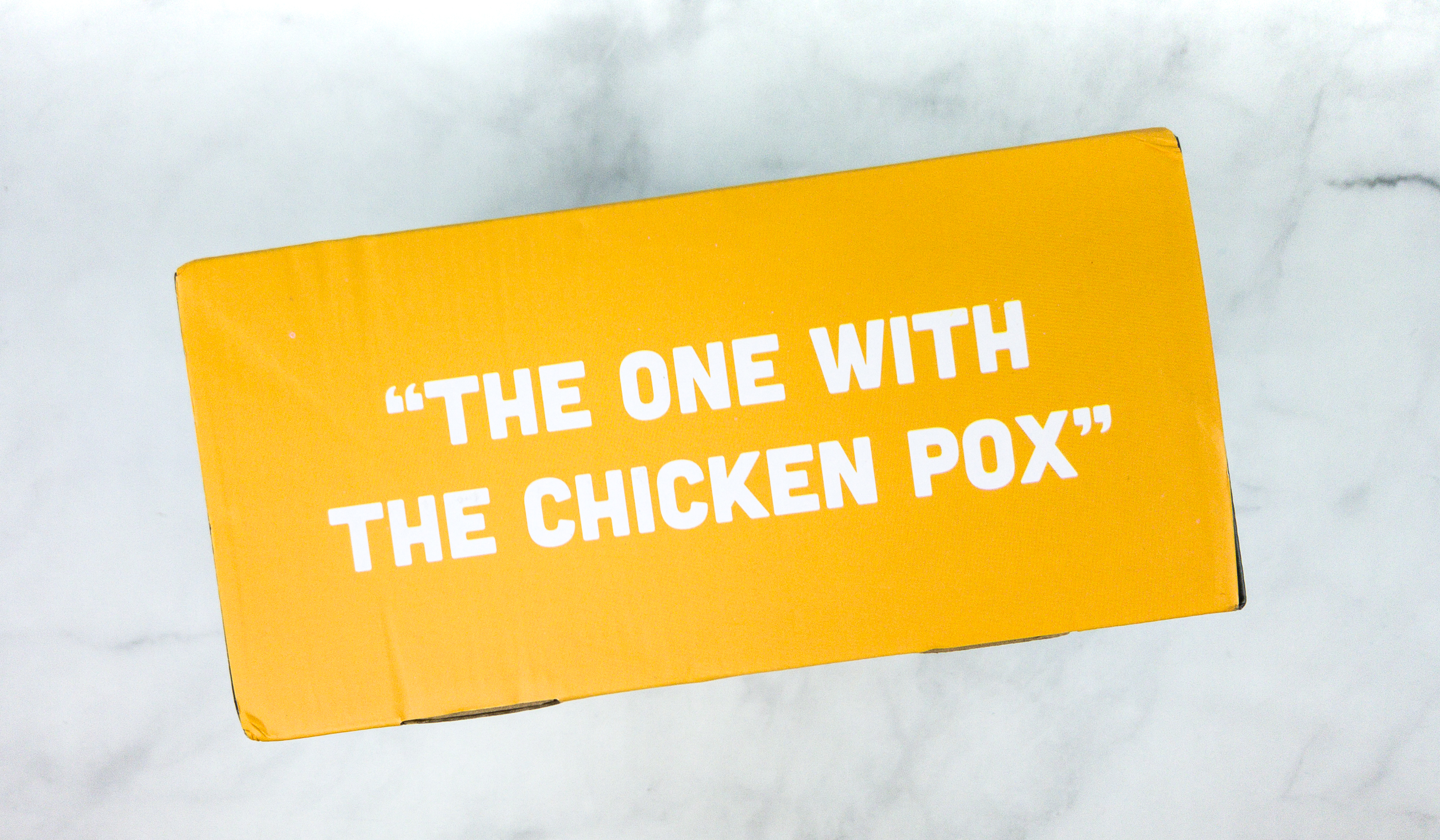 Another side of the box has the title of Season 2 Episode 23, The One With The Chicken Pox! Who would forget that episode where Phoebe got chicken pox!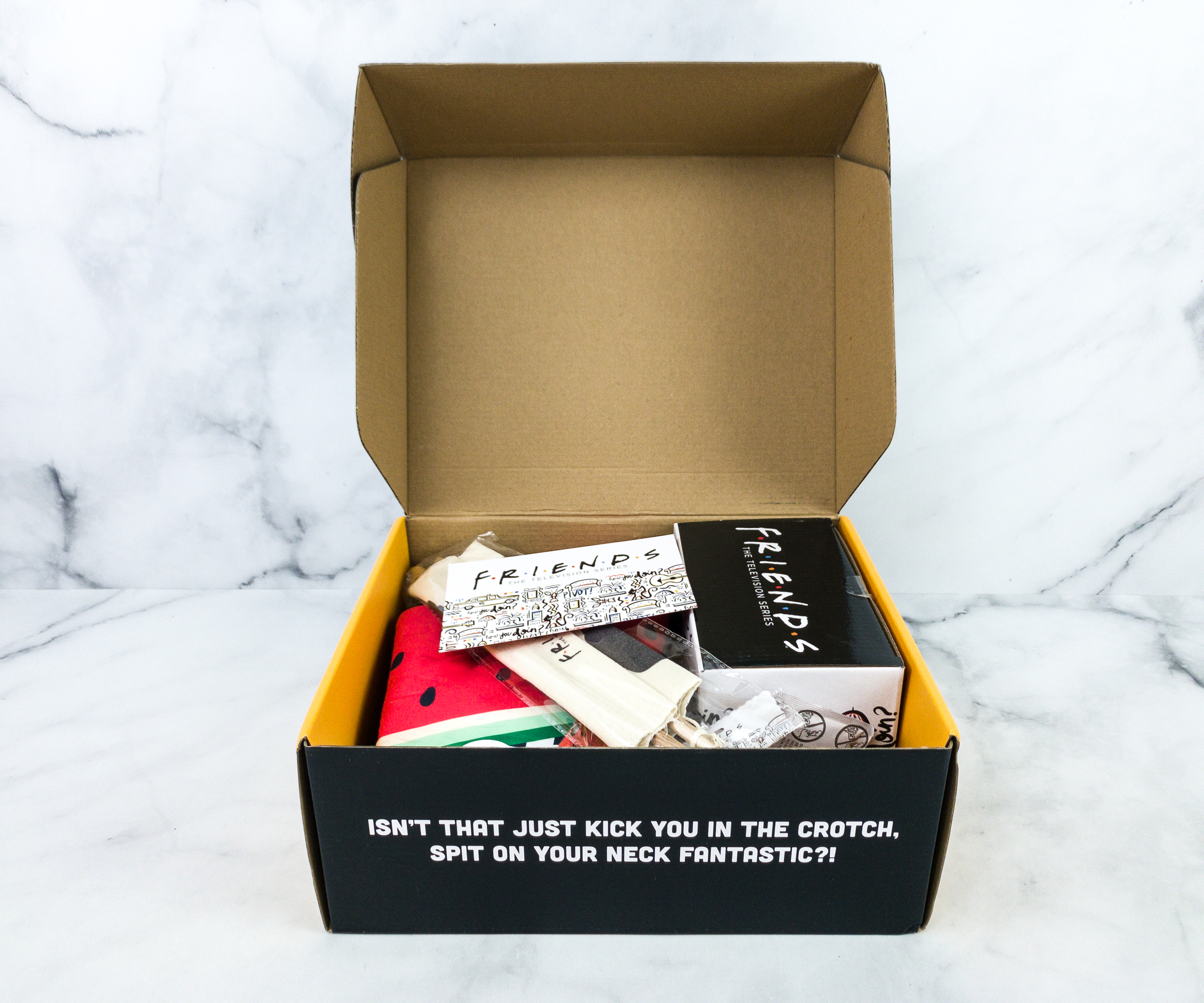 I'm excited because the box is full to the brim!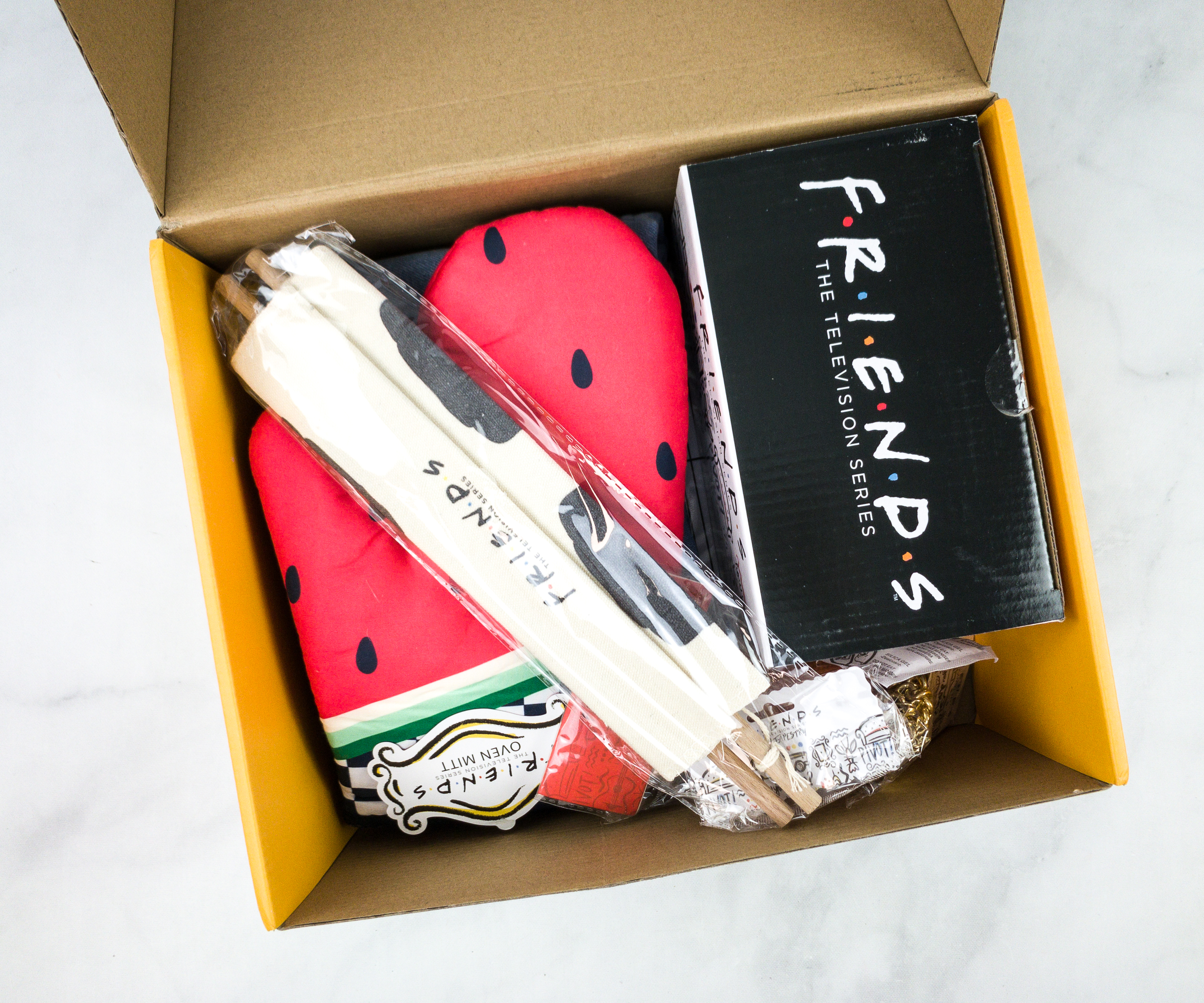 The items were securely packed. Some of them came in plastic packagings and the others are in their original boxes.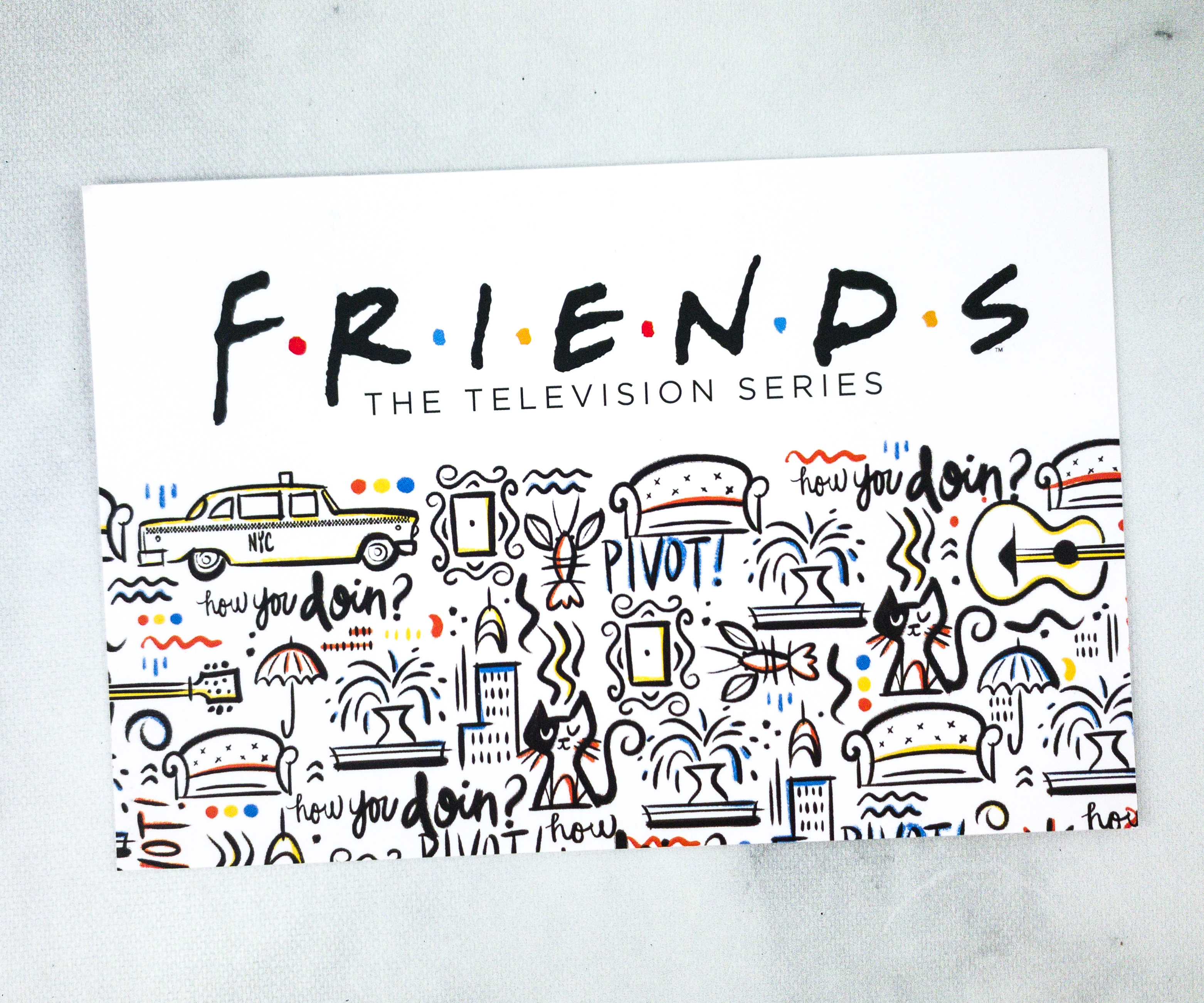 They've executed the F.R.I.E.N.D.S theme well, starting off with the cute design on the box and this card with all the iconic F.R.I.E.N.D.S TV series symbols from the NYC taxi to the fountain where the casts were dancing to the intro song "I'll be there for you", to the sofa at Central Perk, to the iconic yellow peephole picture frame from Monica's door, to Phoebe's guitar, to the apartment cat! Wow! Every F.R.I.E.N.D.S fan will surely get giddy at the first sight of the box!
The box came with a card. It shows all the items included in the curation.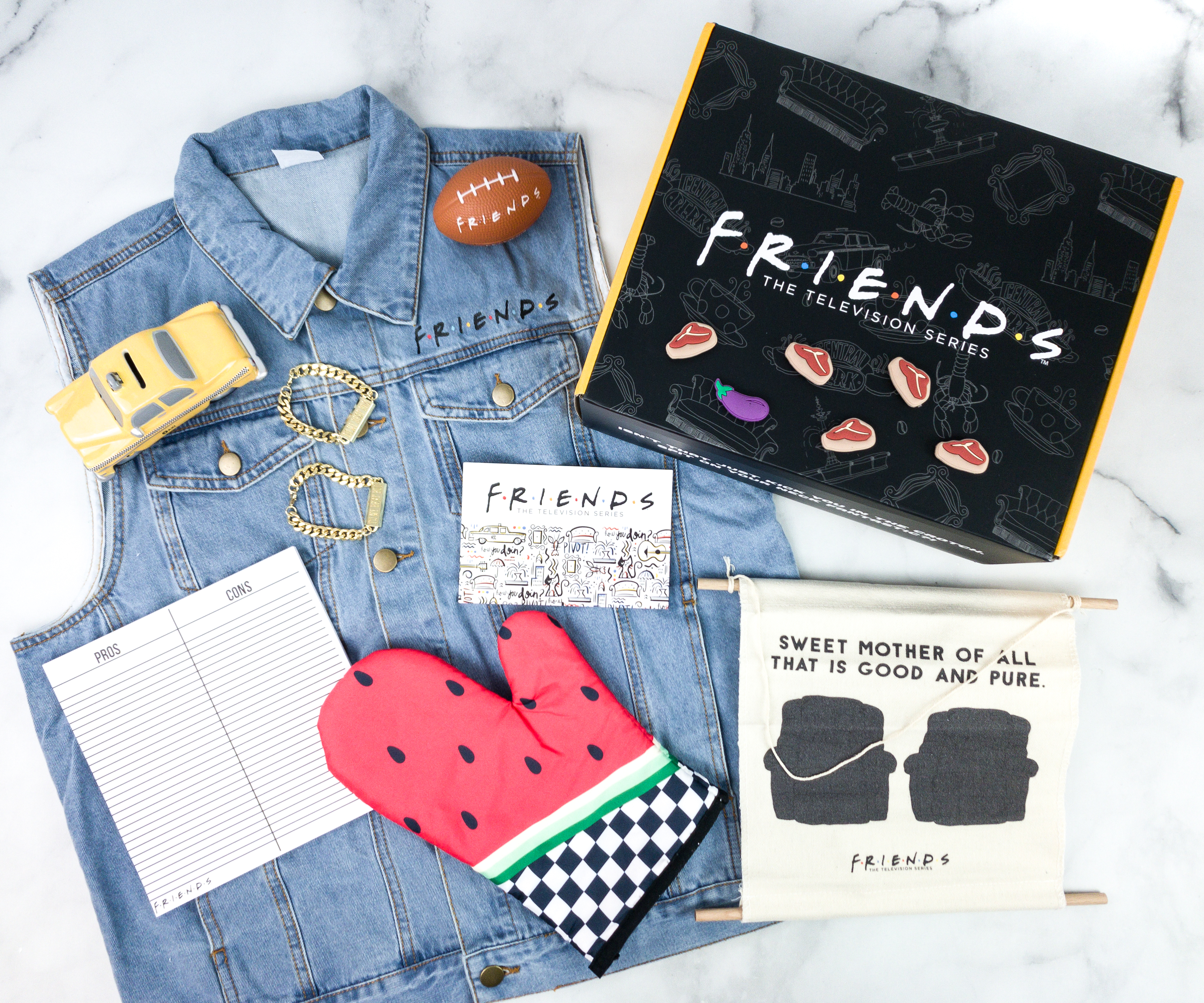 Everything in my Summer 2020 box!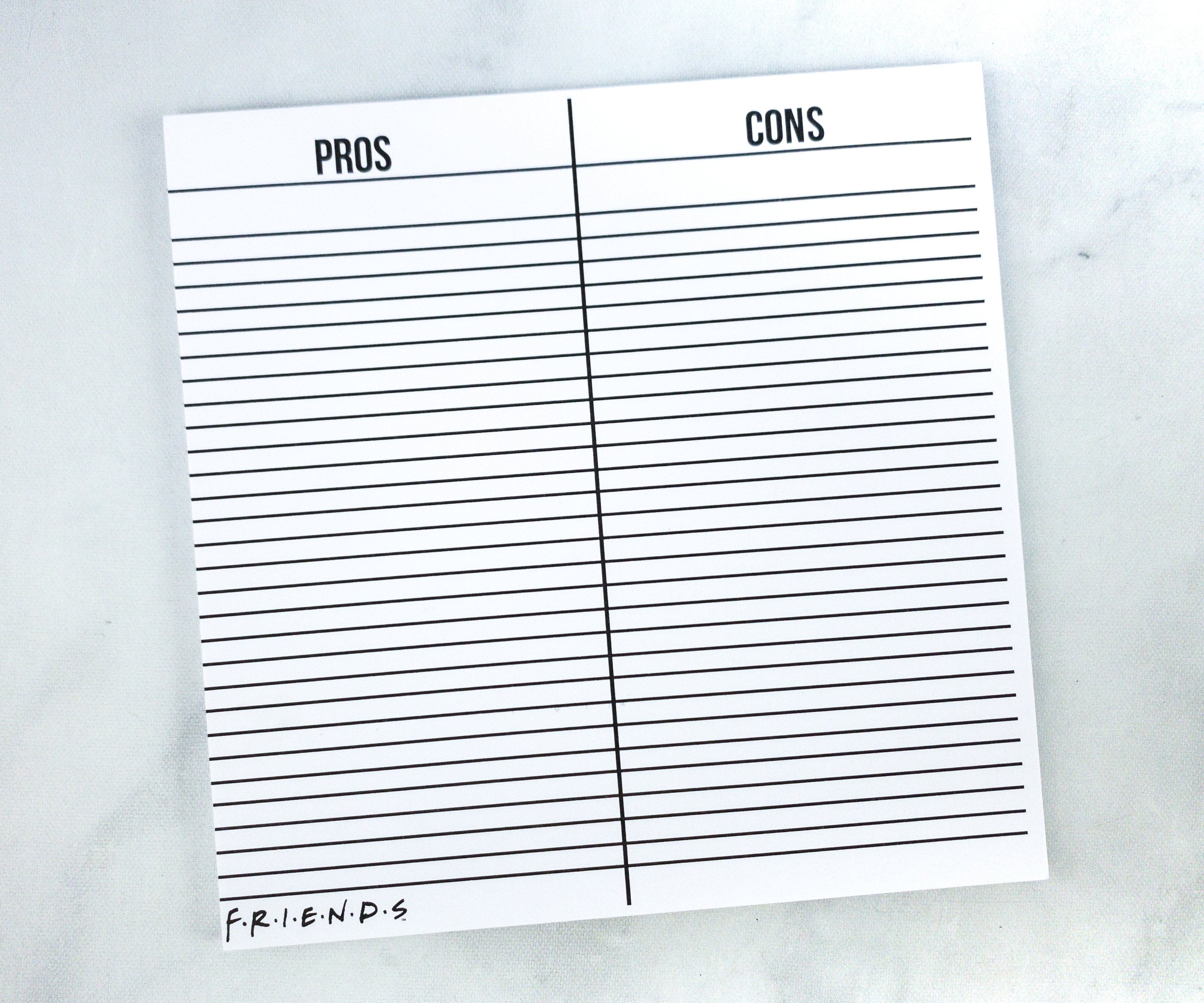 Pros and Cons Notepad. Seeing this notepad immediately reminded me of that FRIENDS episode when Ross made a list of pros and cons to decide whether to be with Julie or Rachel!
We're no Ross, but this notepad is great to use when making decisions, whether you're thinking of buying a new home appliance or planning a trip! The notepad is lined and divided into two columns for easier use.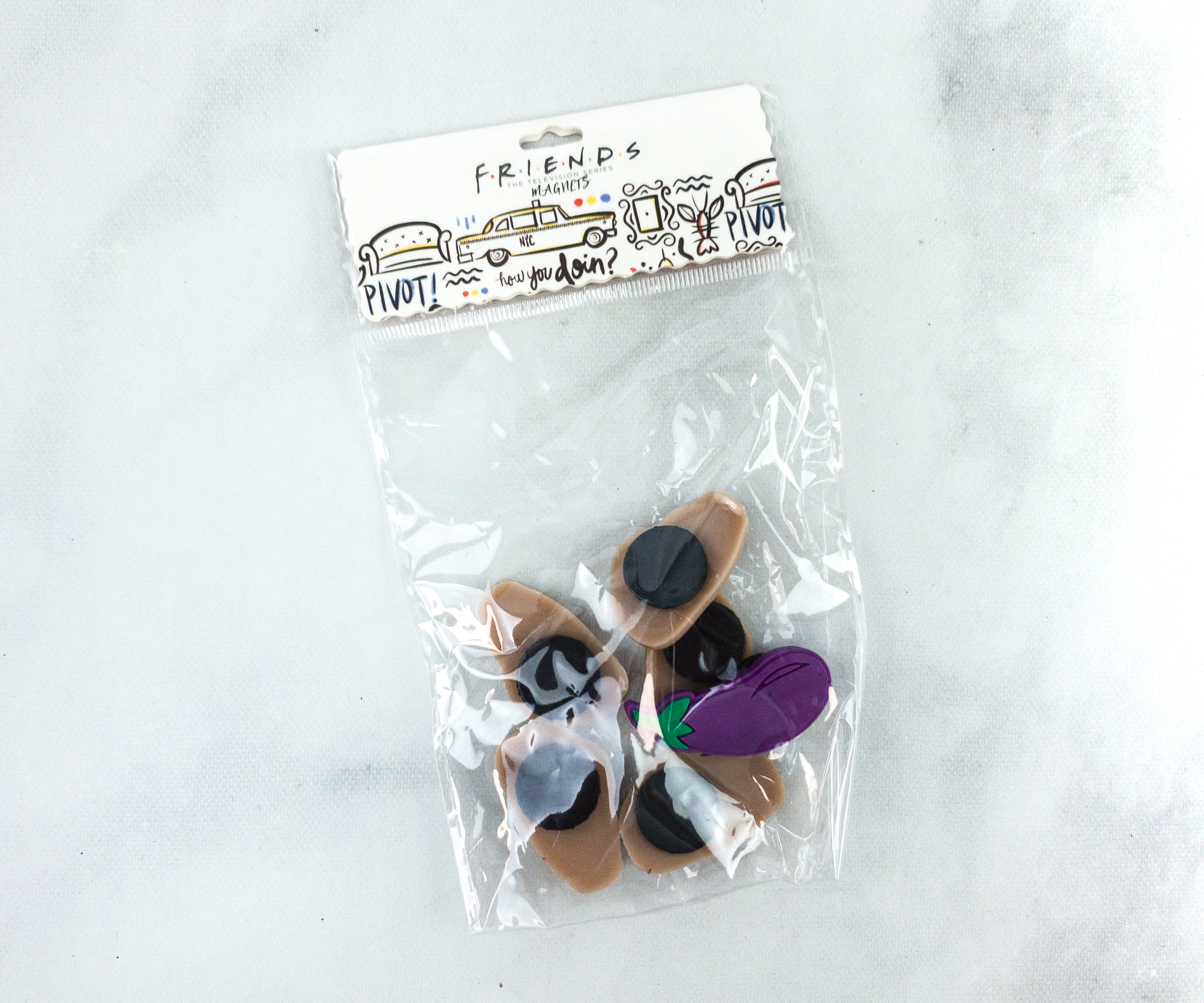 Magnet Set (Meat and Eggplant). This is such a cute and funny set of magnets! If you're a FRIENDS fan, you'll know that dinner Monica brought for everyone which eventually got her fired from her job because apparently it was a kickback and receiving it is against their company policy!
We have five steaks and an eggplant, the exact dinner Monica brought for her friends. It's also the title of Episode 5, Season 2! I'll put this on my fridge to remind me of that fun episode whenever I see the magnets!
Football Squishy. This FRIENDS-themed football squishy is a cute desk display item and also a nice way to destress.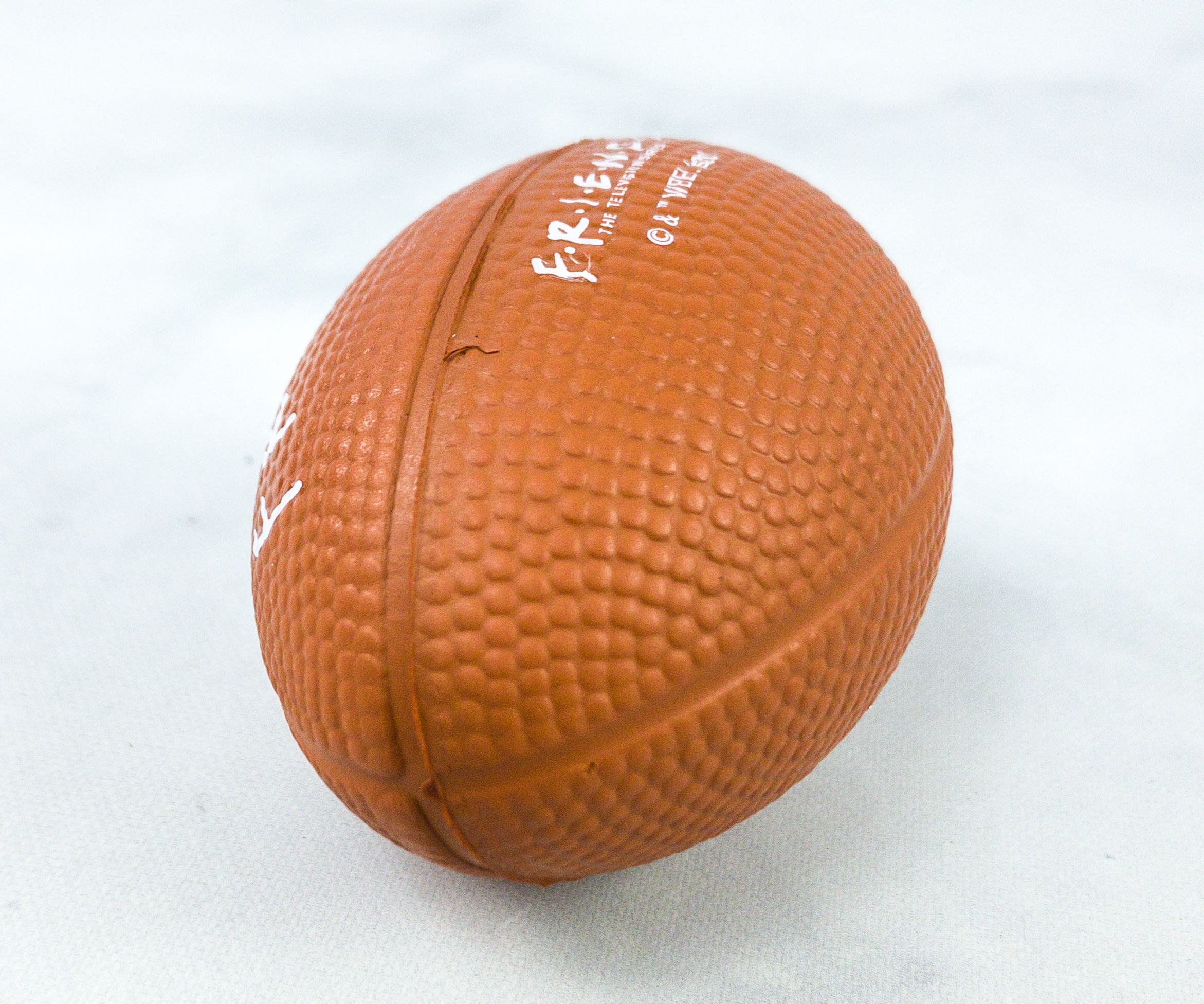 This football squishy is in reference to The One After The Superbowl, the 12th episode of Season 2!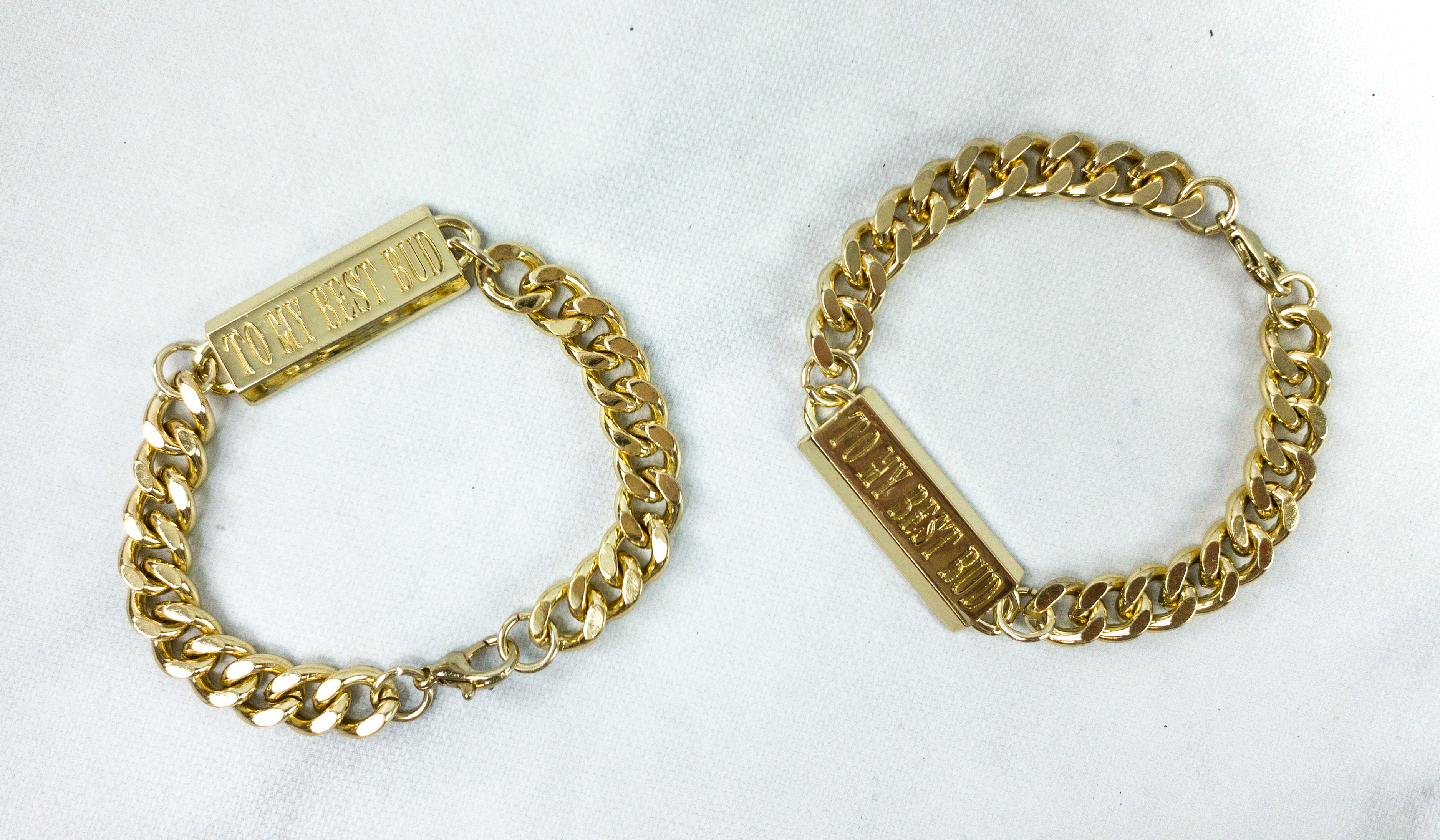 To My Best Bud Bracelet Set. Here are replicas of Joey and Chandler's matching bracelets! They are chunky bracelets with an engraving on a bar that says "To My Best Bud". It's still funny how Chandler lost the bracelet Joey gave him and bought a replacement only to find the original one later!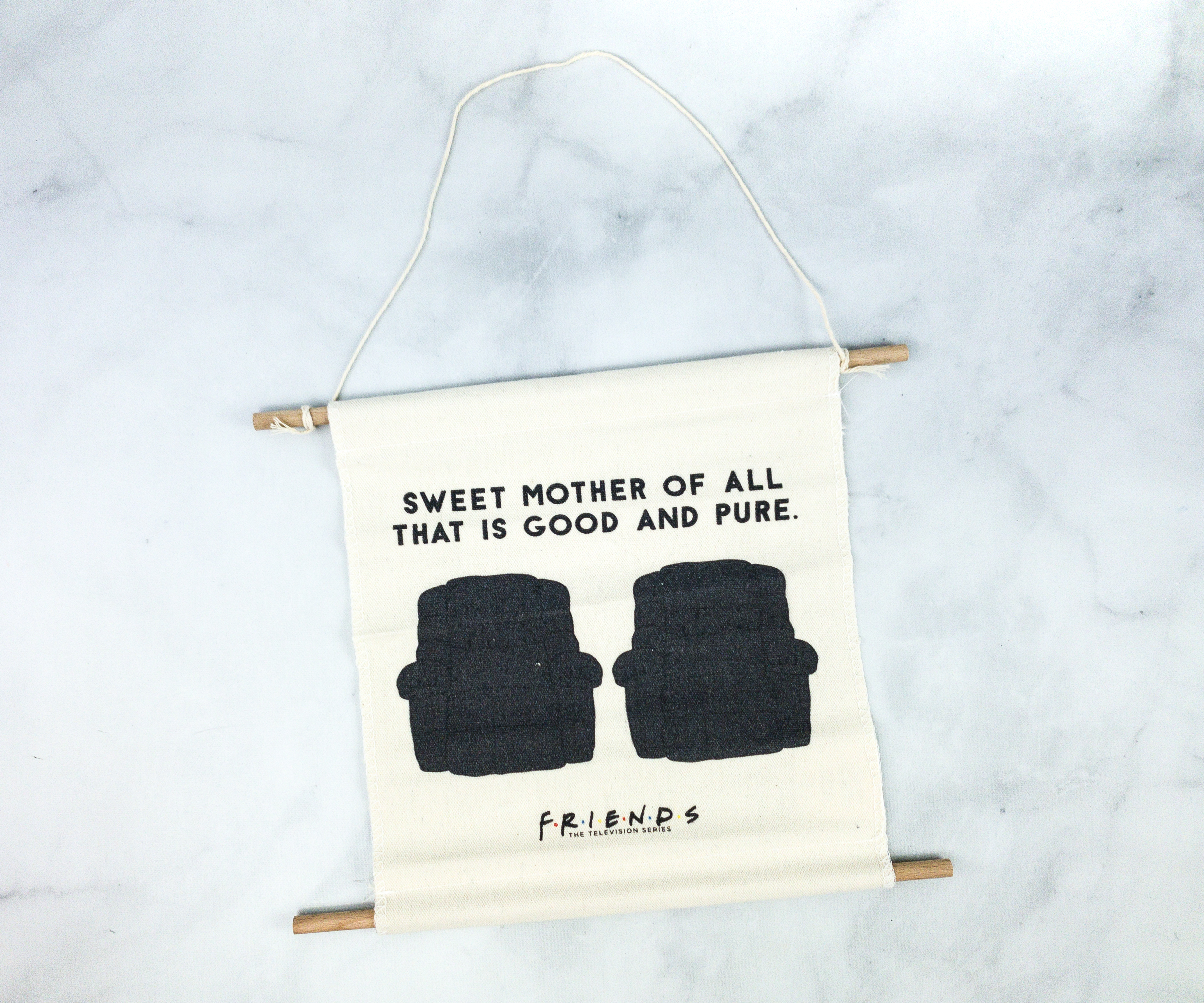 "Sweet Mother Of All That Is Good And Pure" Wall Hanging. Here's another Joey and Chandler item, featuring the lazy chairs they did not want to get up from!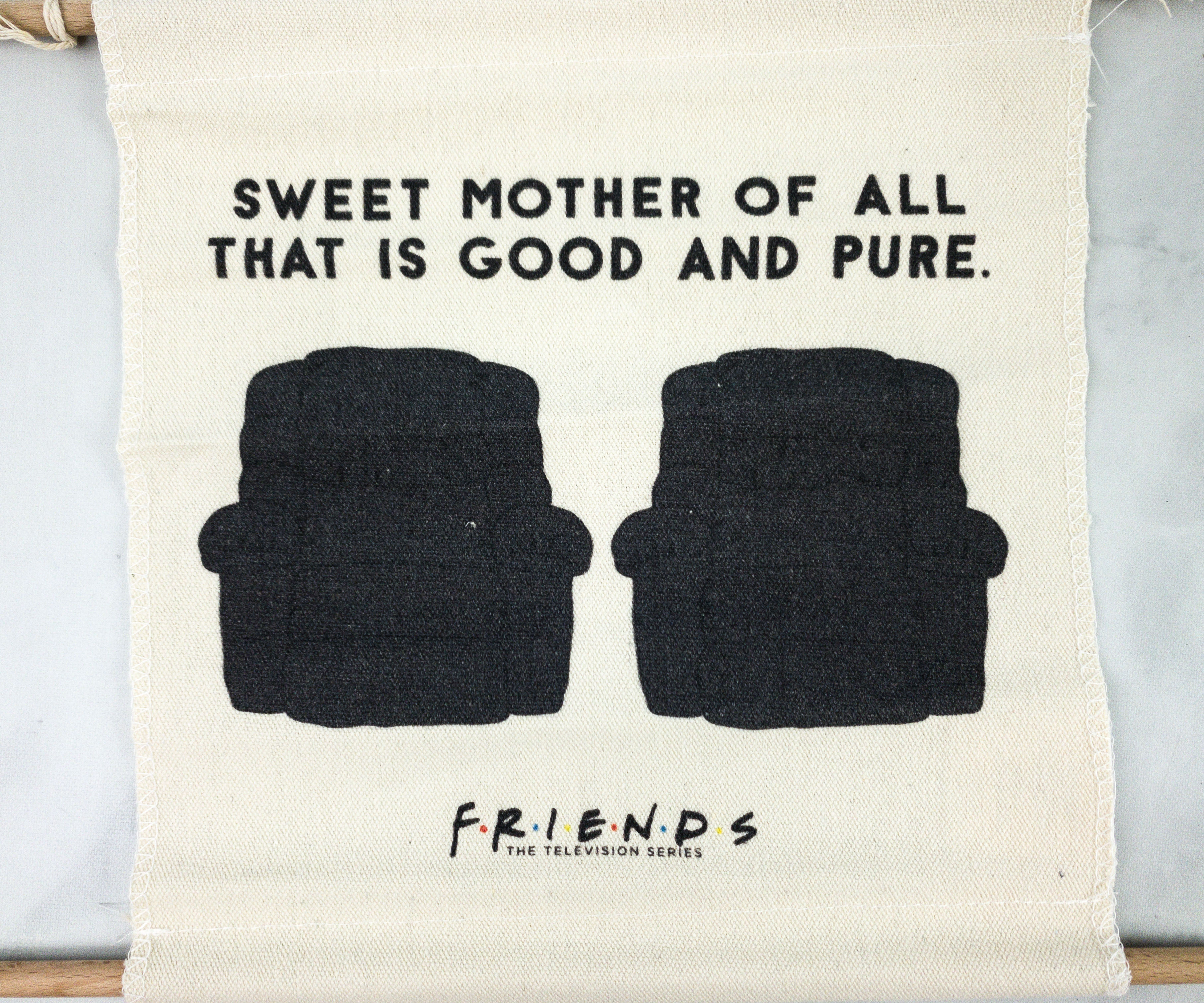 It also features what Ross said when he first saw these recliners plus the big screen TV!
Sweet mother of all that is good and pure!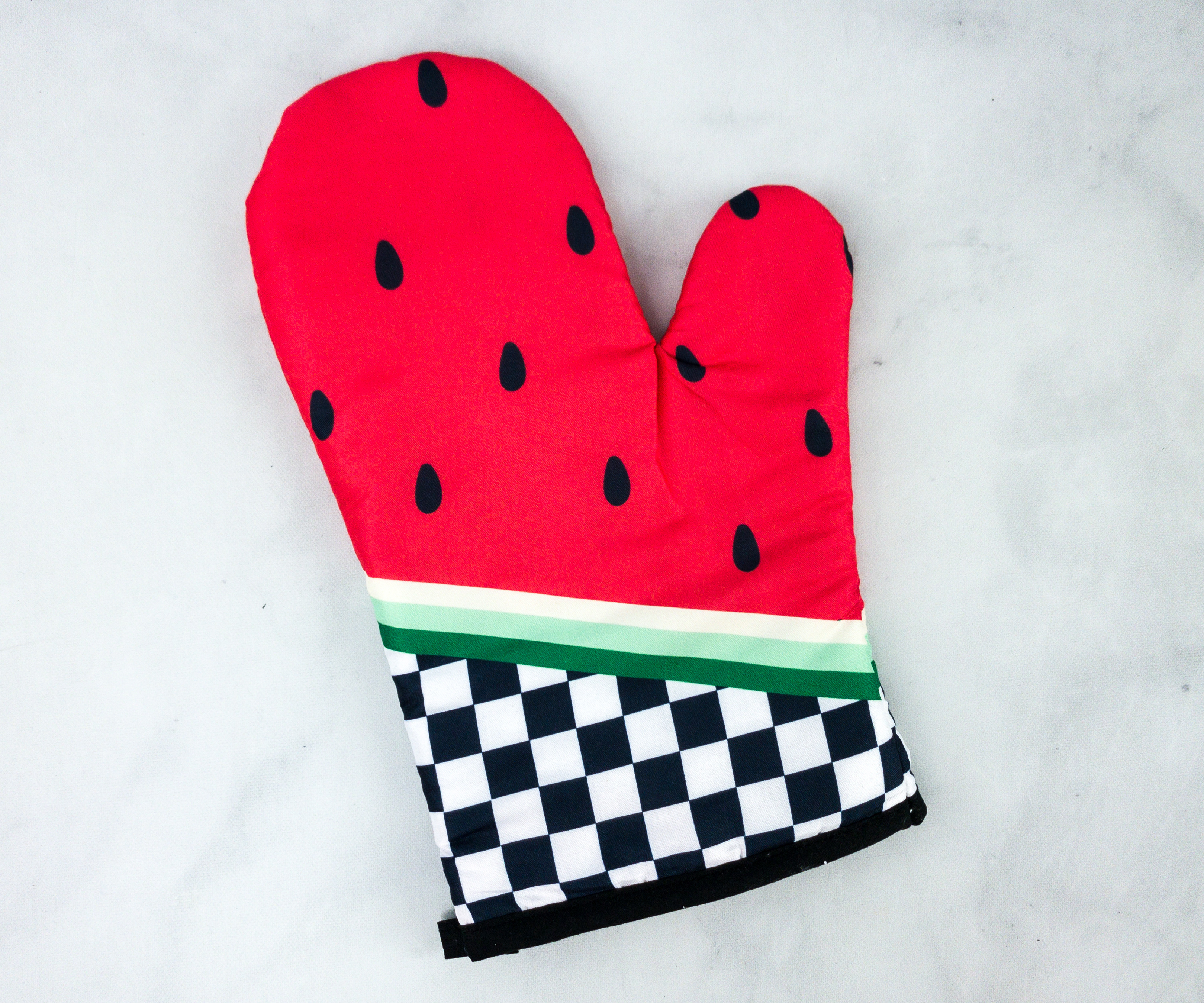 Watermelon Oven Mitt. This is a replica of the oven mitt Phoebe wore when she had chickenpox! It features a watermelon print on top, while the bottom has a checkered design. I'm certainly using this for baking and not for scratching though!
"You're My Lobster" Denim Vest. This denim vest reminds me of the popular 90s style!
It has the FRIENDS logo embroidered on the upper right chest part of the vest.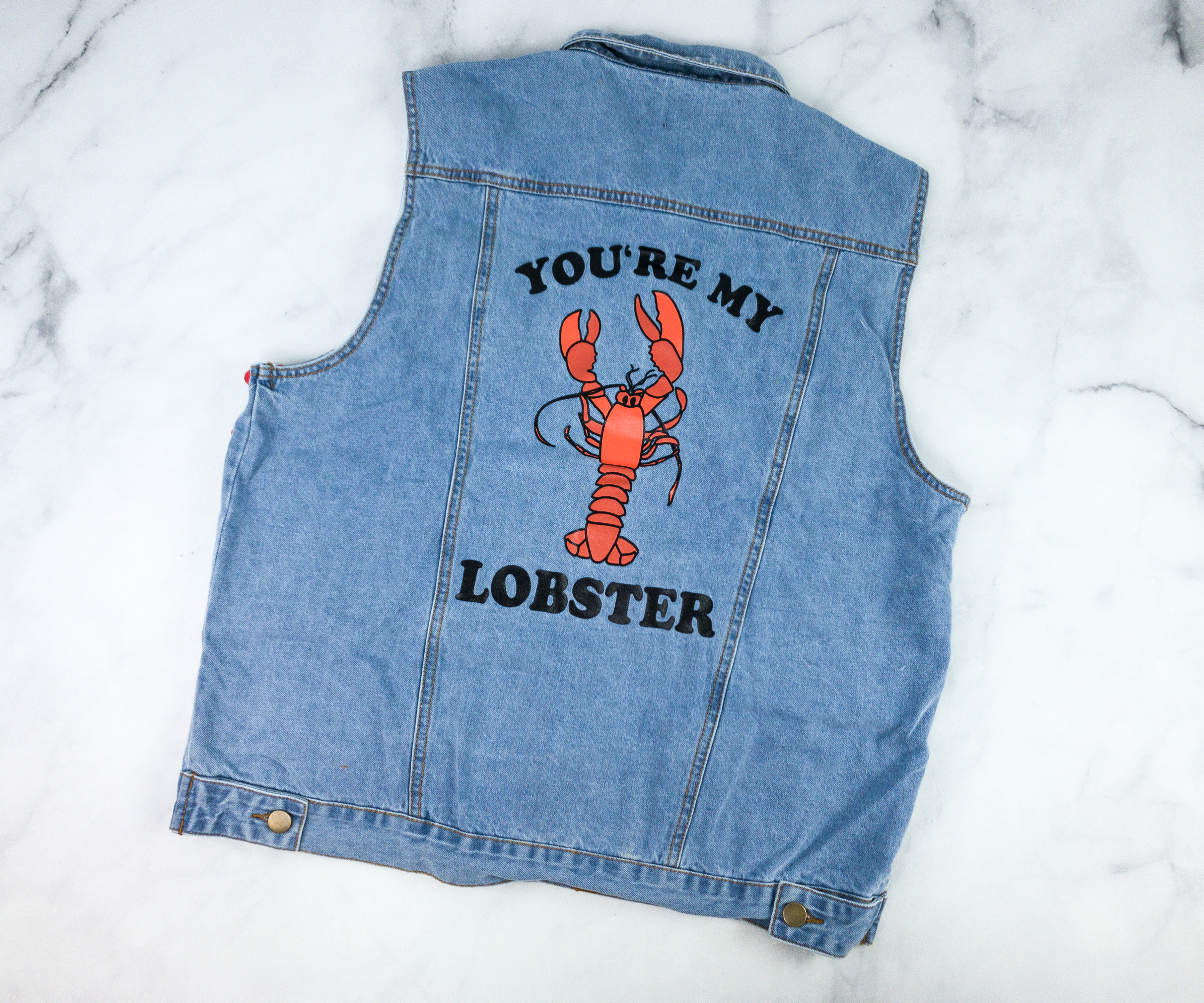 At the back, there's the famous You're My Lobster quote plus an image of a lobster. Not everyone would be able to pull off this vest, but it's still a great memorabilia or collector's item!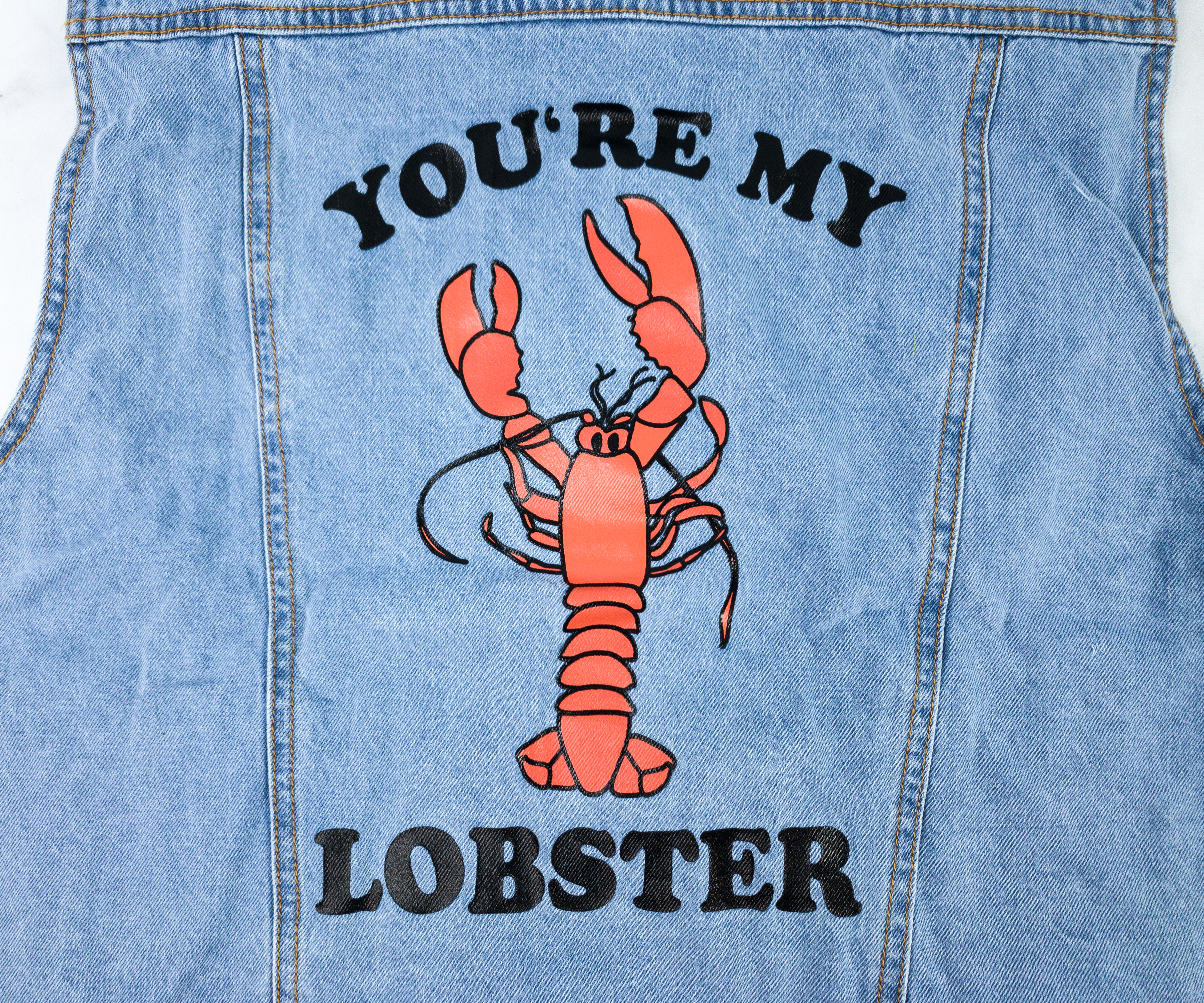 Here's a closer look at the print. It's nice except that the apostrophe doesn't seem to be facing the right way!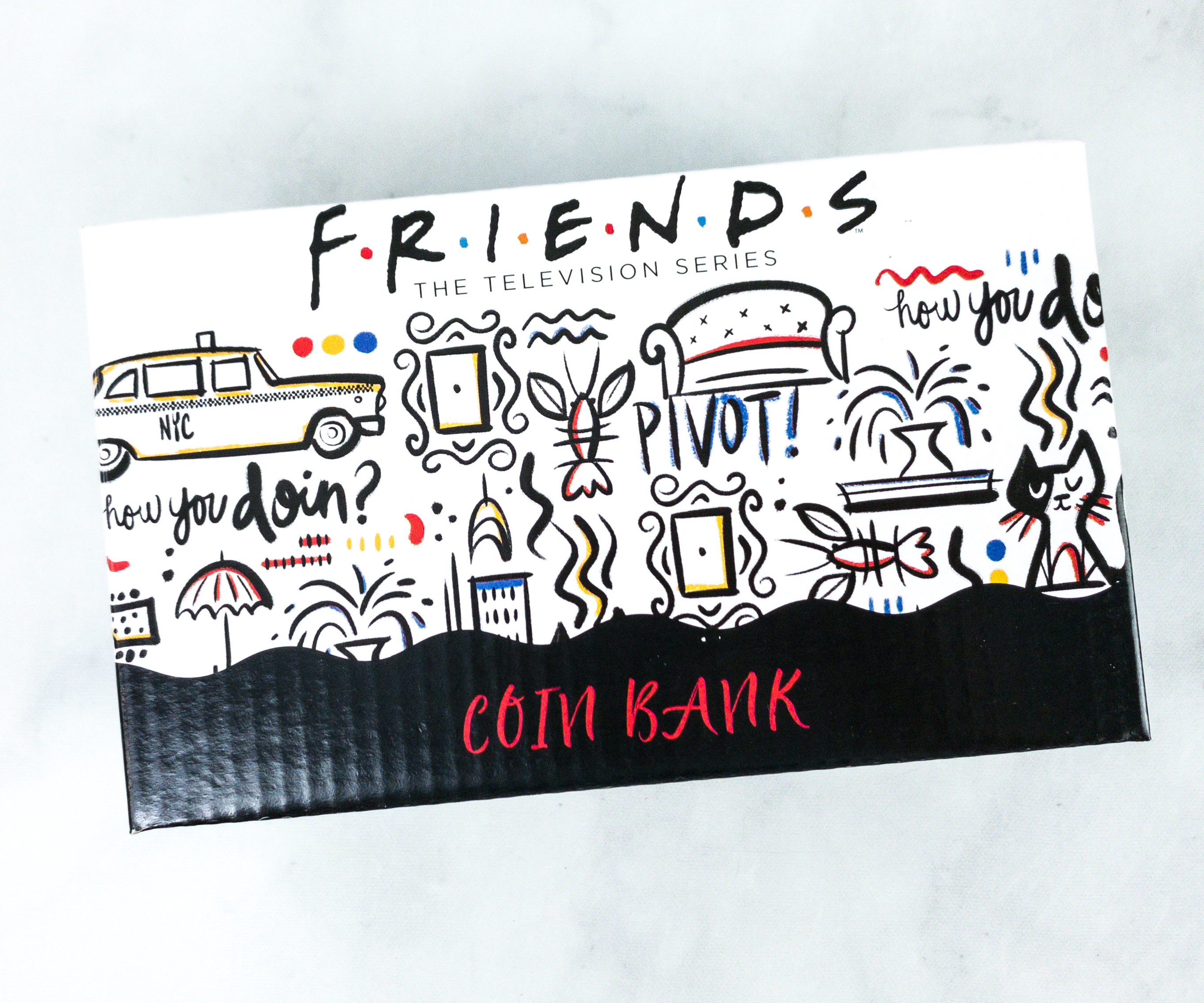 Taxi Cab Coinbank. The coin bank was packed in a box with FRIENDS branding.
Love the details, it surely looks like Phoebe's grandmother's taxi!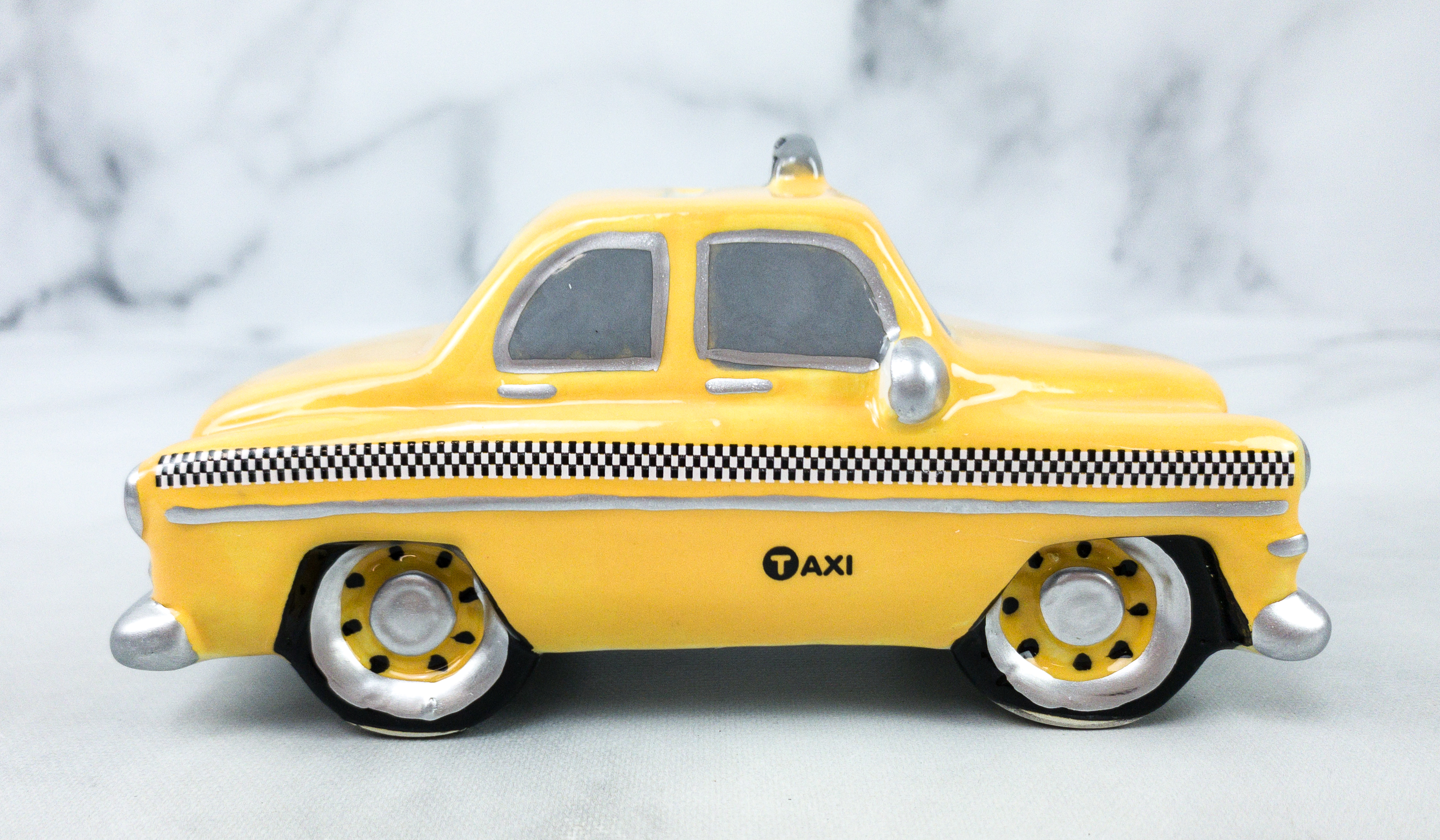 This yellow taxi first appeared in The One With Phoebe's Dad or the 9th episode of Season 2!
The slot for the coin can be found at the top of the taxi.
I can't help but feel nostalgic whenever I receive a new FRIENDS box! Having all these exclusive merchandise makes it so fun to reminisce about the most popular FRIENDS episodes and all the iconic things from the show. Some of the items are not just for display but are also useful like the replica of Phoebe's mitt, the magnets, and the notepad. The vest is a pretty cool addition as well! Whether you're looking for new items to add to your vast FRIENDS collection or you simply want to remember Rachel, Monica, Chandler, Phoebe, Joey, Ross, and their adventures, you'd love this subscription. It ships only 4 times a year but it's worth the wait!
Are you getting the FRIENDS Subscription Box?