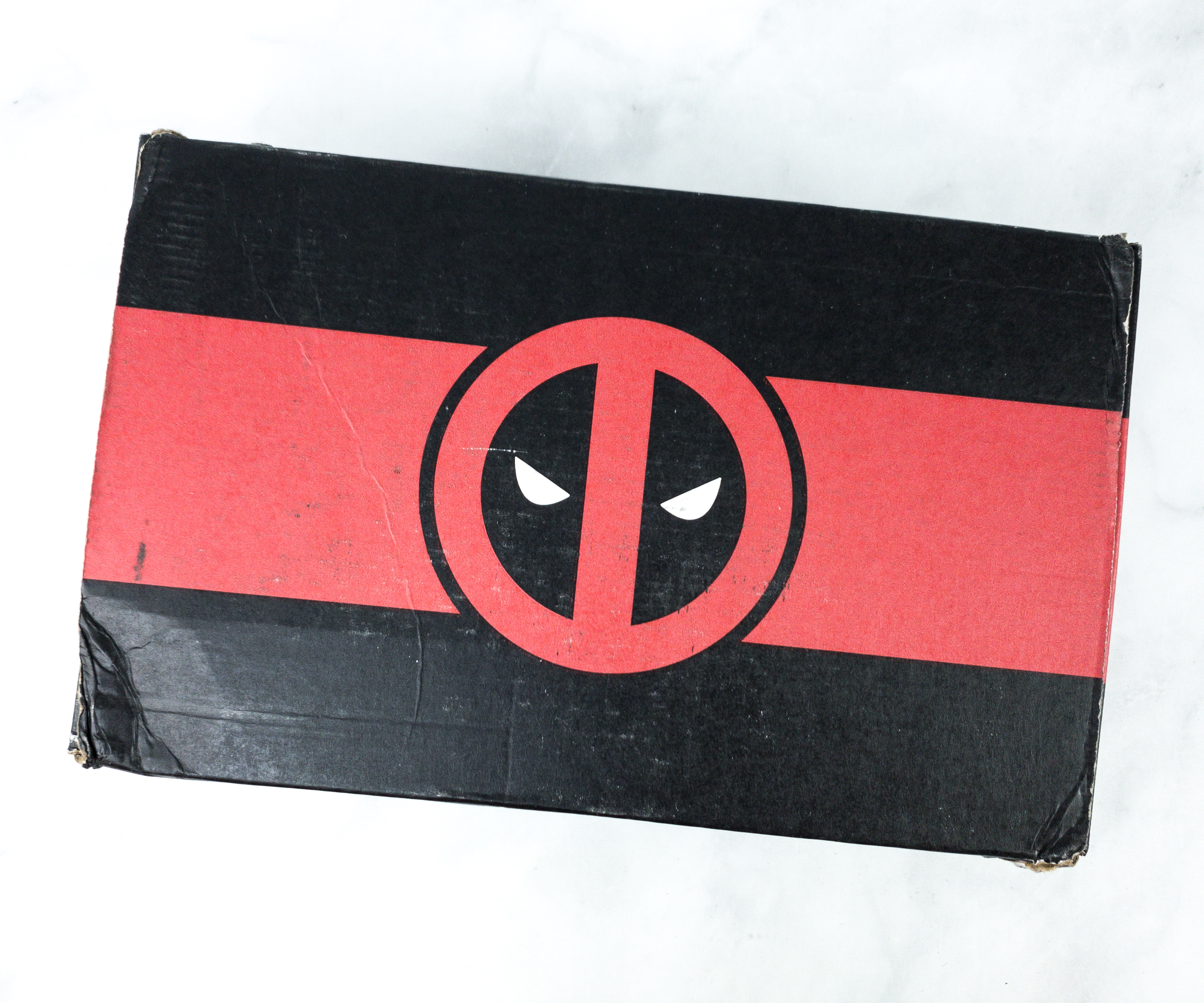 Deadpool Club Merc is a quarterly subscription of all things Deadpool. The box costs $34.99 each quarter, plus shipping and handling. Every quarter you'll get a box full of original and official Deadpool merchandise that contains 4 to 5 items in black and red, and that includes stickers, shirts, and collectibles that you won't find anywhere else.
DEAL: Save 15% on any subscription when you use this link and coupon code HELLOSUBSCRIPTION15.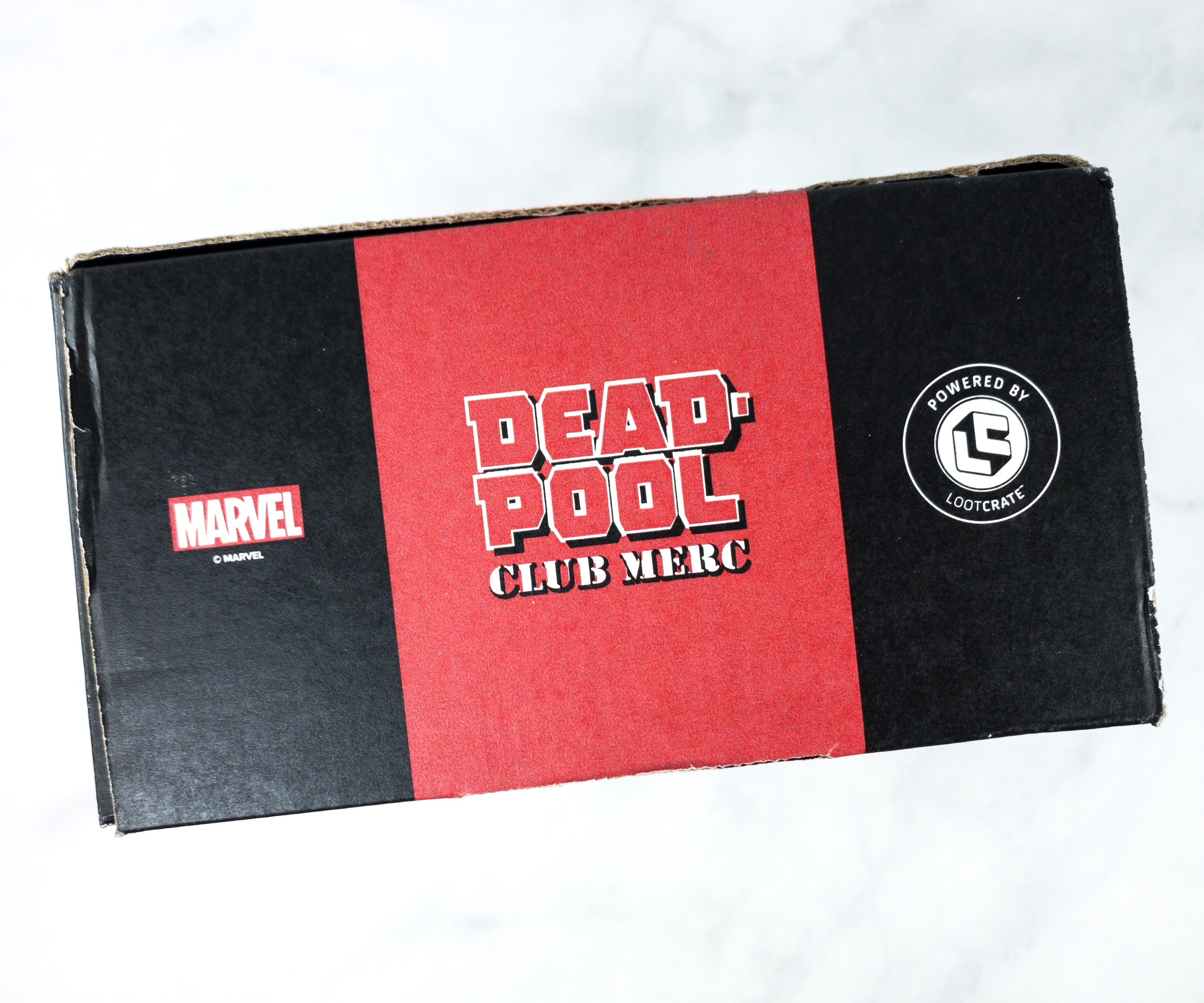 This side of the box has the Marvel, Loot Crate, and Deadpool Club Merc branding.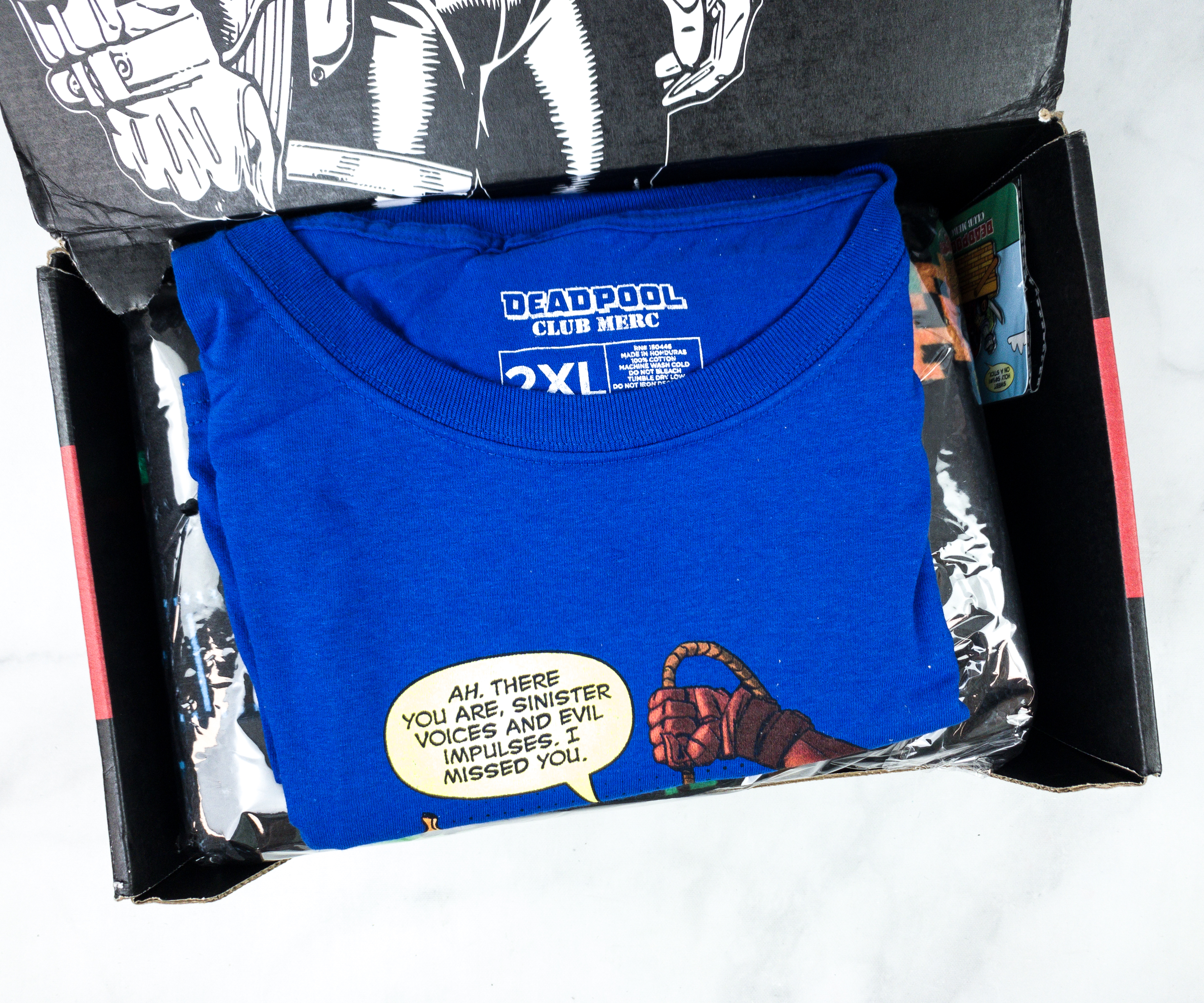 The box is full! So stoked for all the Deadpool merch in here!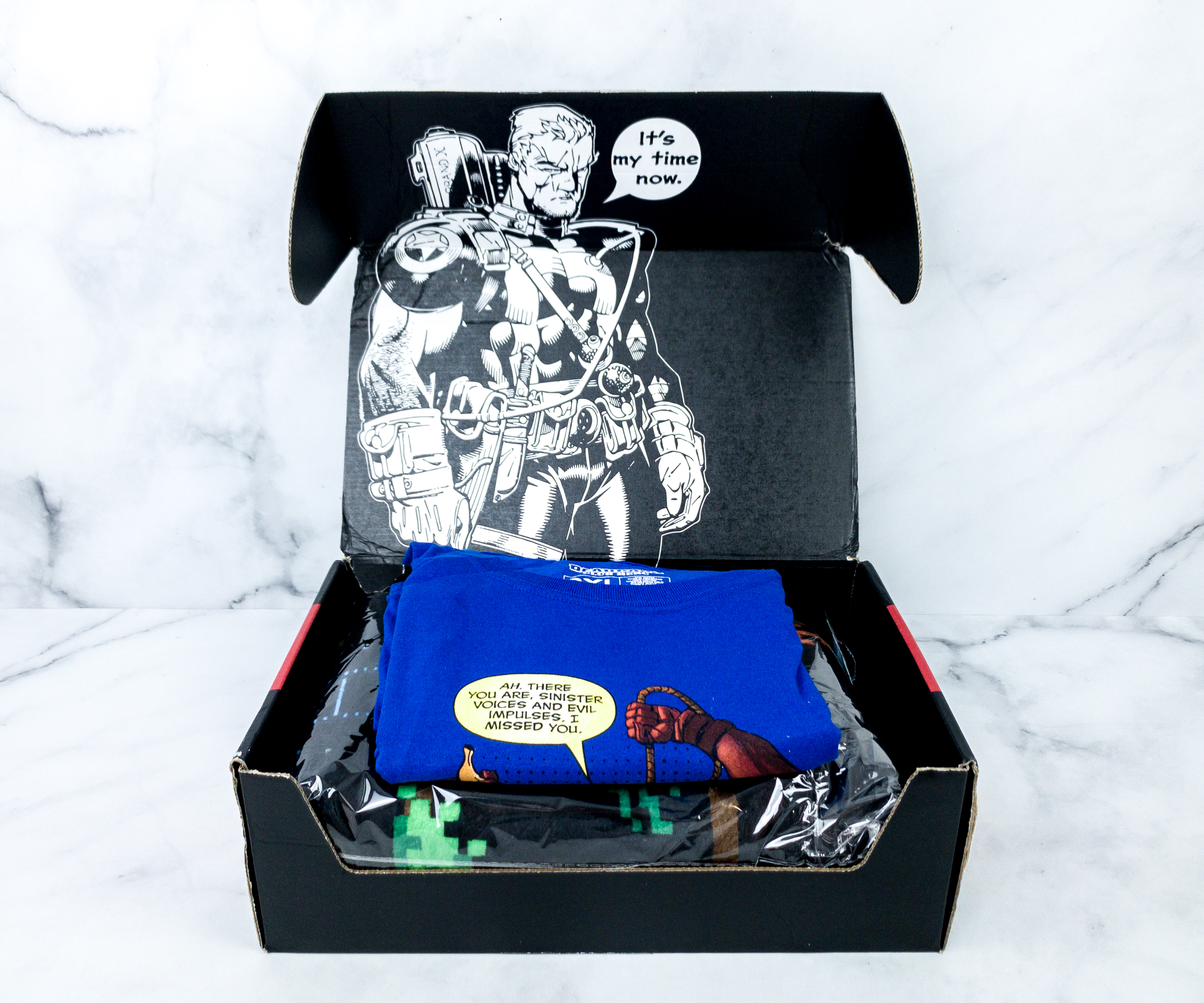 The box is full! So stoked for all the Deadpool merch in here!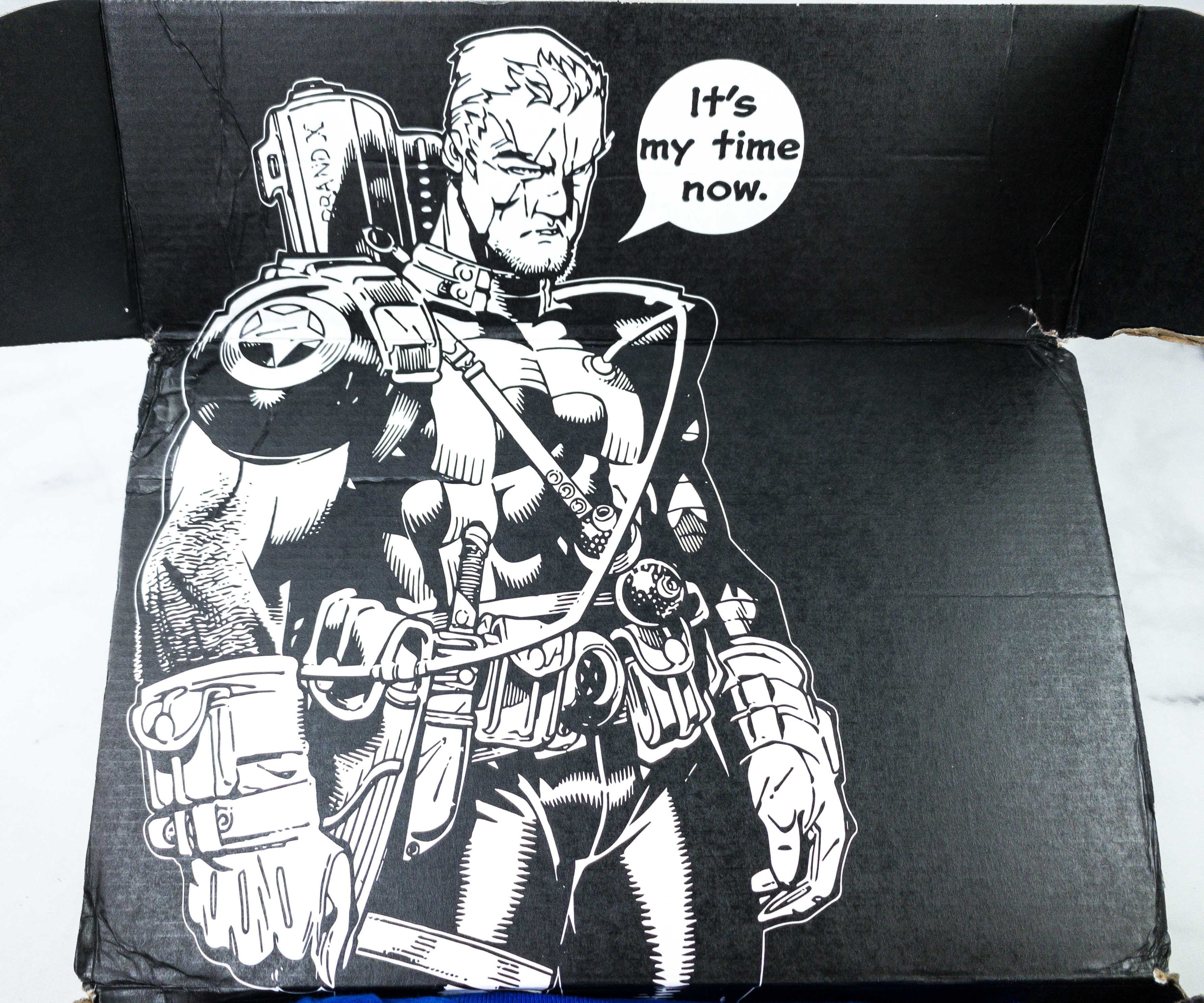 The inside of the box features Cable! The character is played by Josh Brolin in the movie, who also played Thanos in the Avengers Infinity War and Endgame.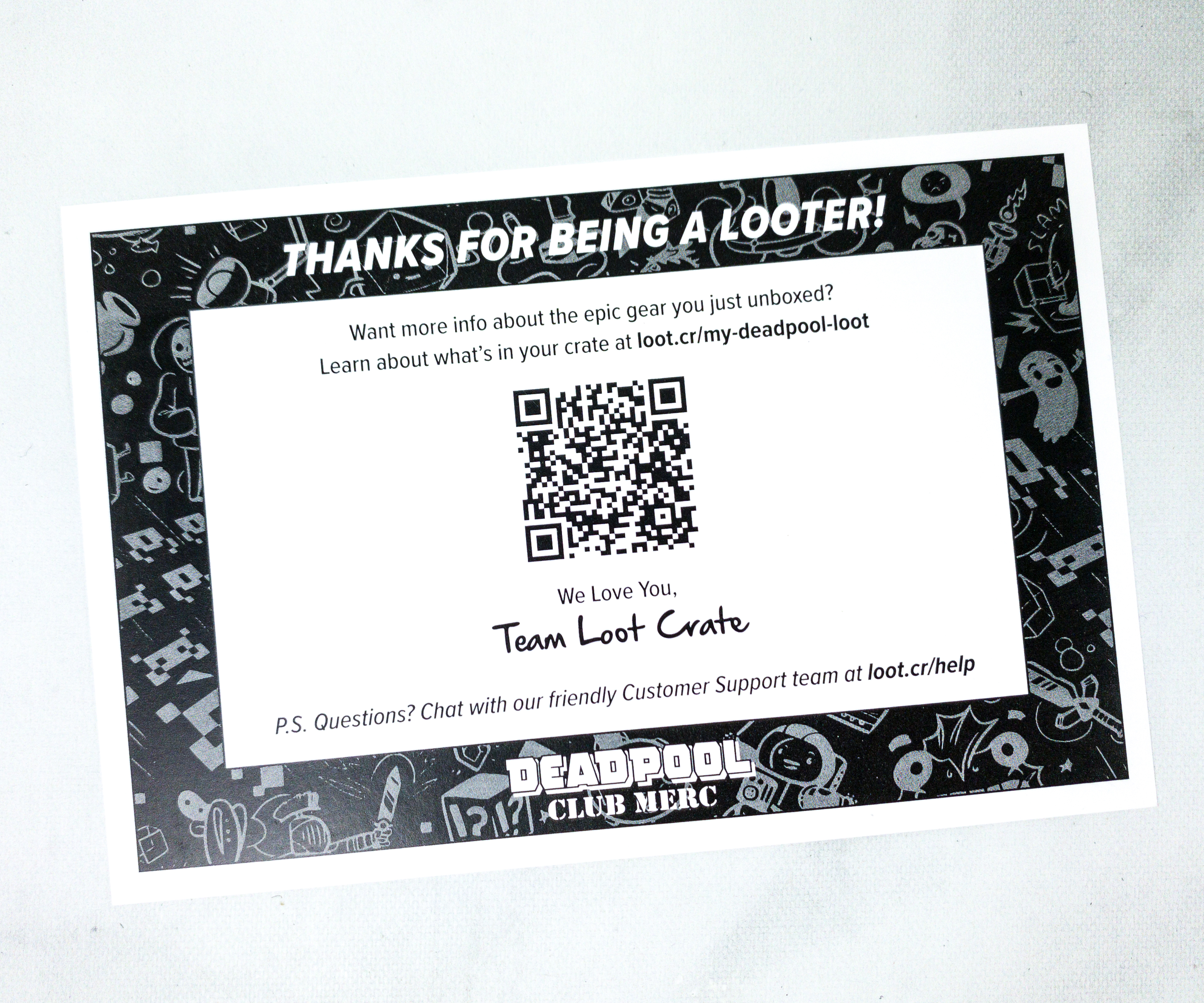 There's a card with a QR code that we can use to learn more about this crate. The theme this month is BASKET CASE!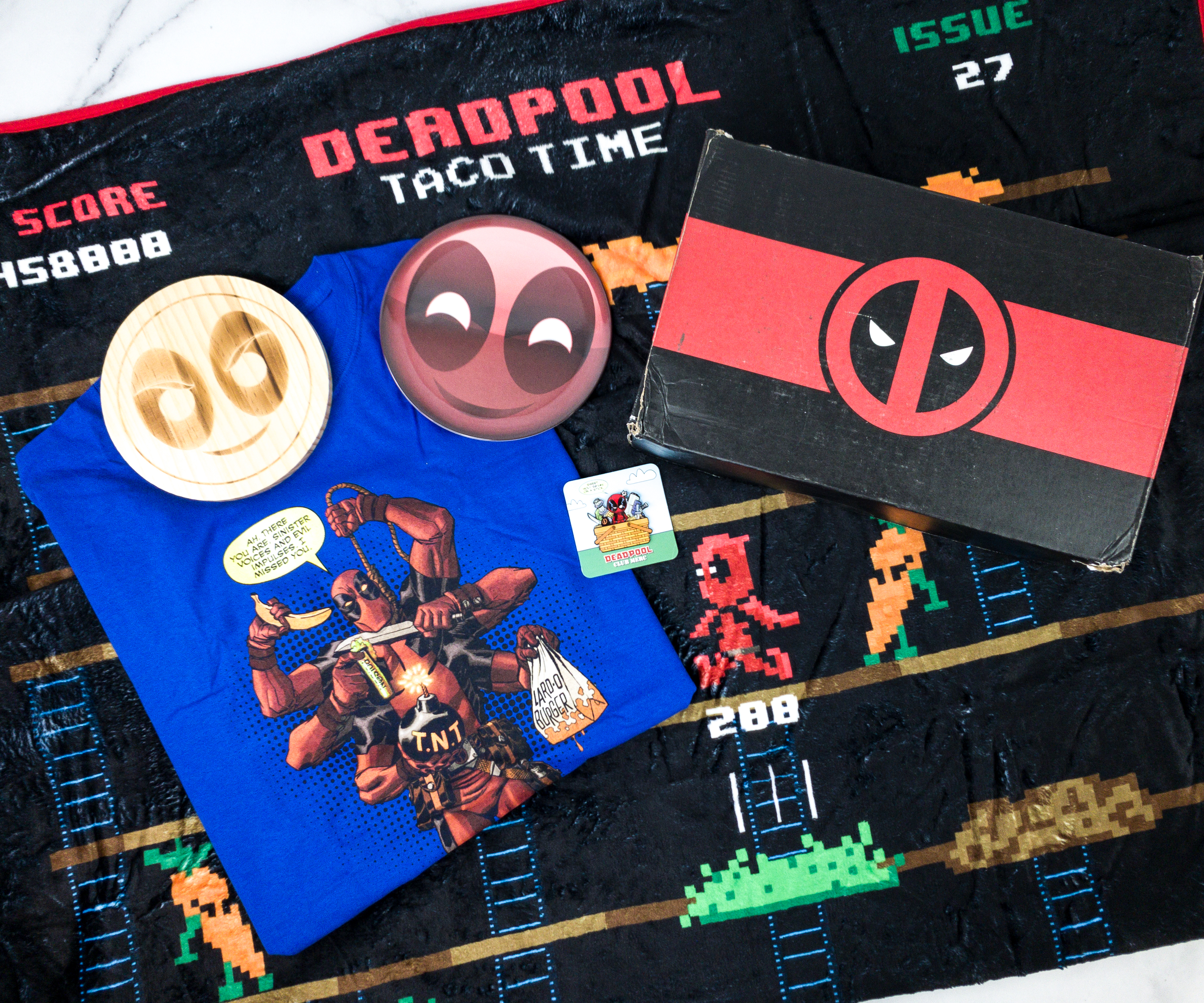 Everything in my box!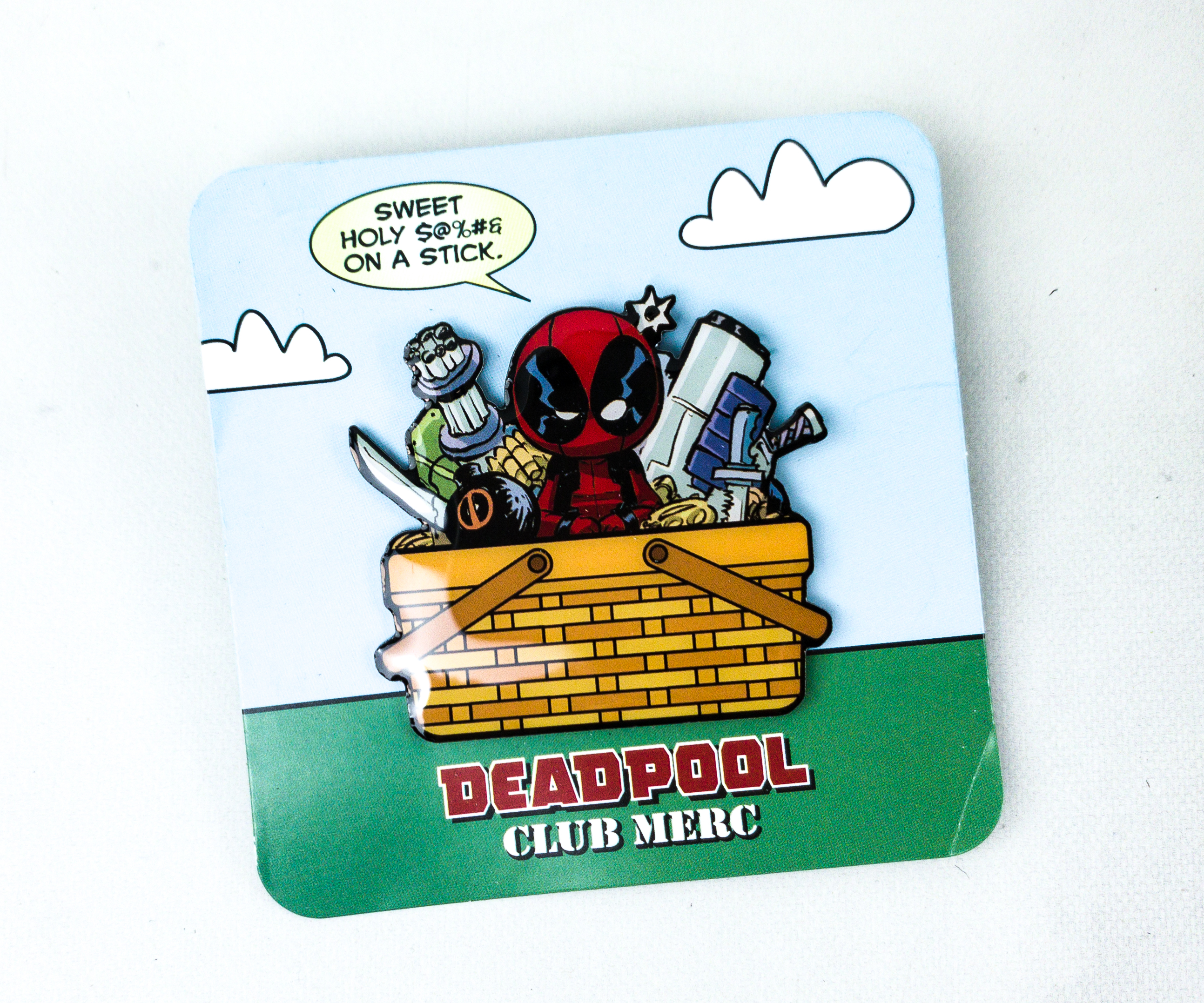 Basket Case Pin. The pin this month features Deadpool inside a picnic basket!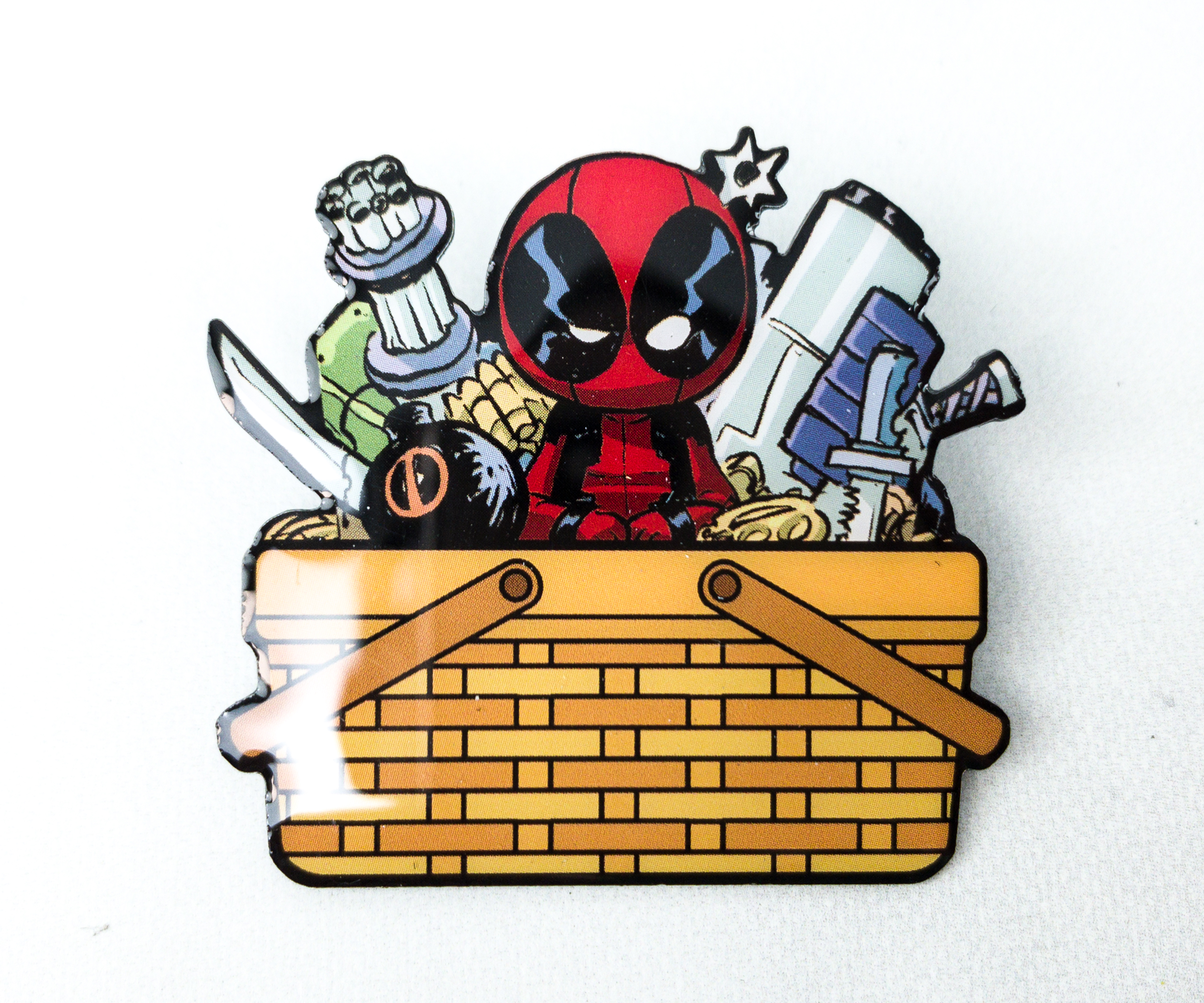 Instead of food, picnic items, and eating utensils, there are some weapons in it. Also, Deadpool looked annoyed with a shuriken on his head!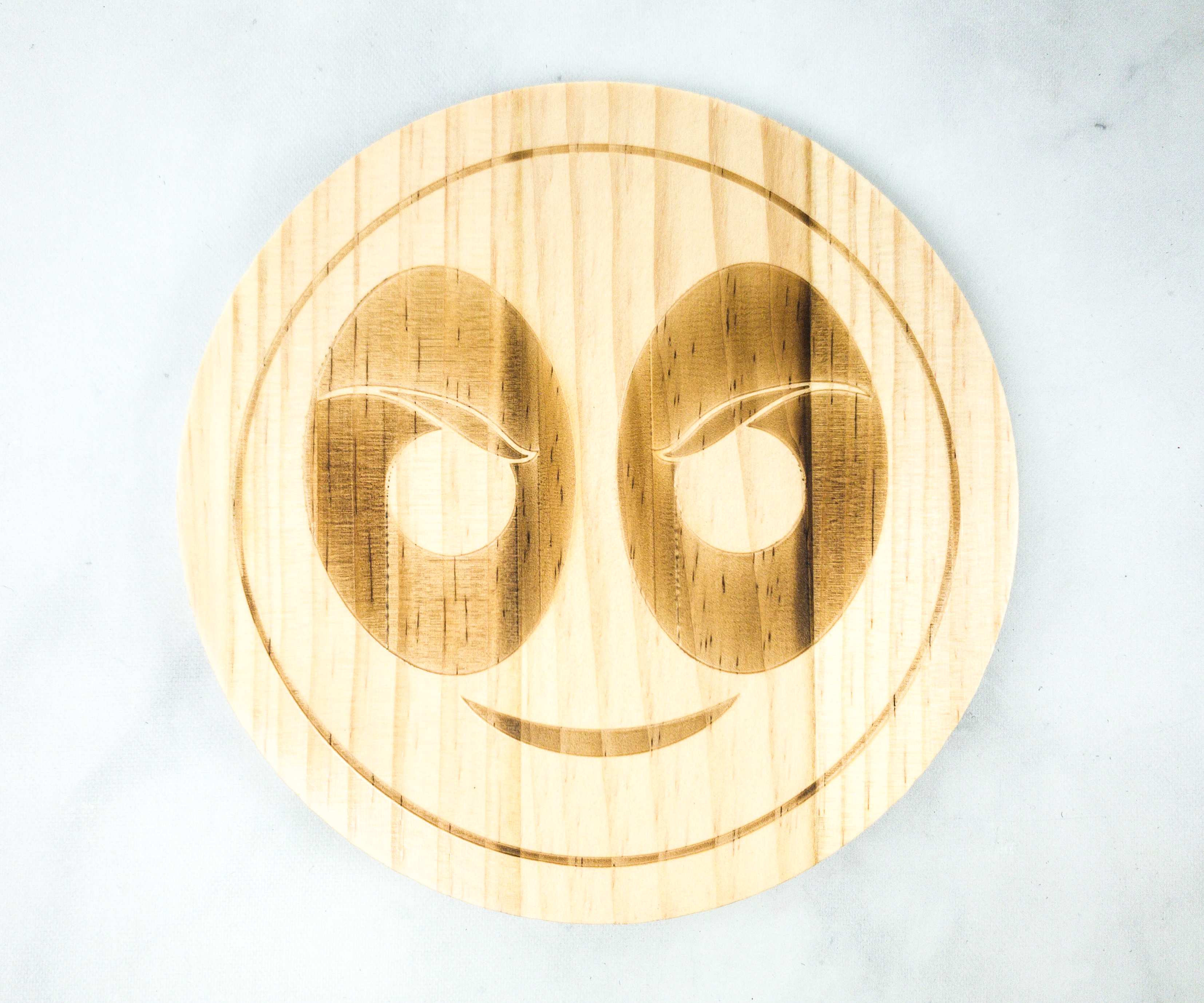 Deadpool Cutting Board. This cool wooden cutting board is in the shape of Deadpool's head! This is great for cutting veggies, fruits, and even meat in style.
It has the branding printed on the back of the board. Also, it's durable and don't you worry about scratches or "wounding" Deadpool, he sure can handle himself and some knives too!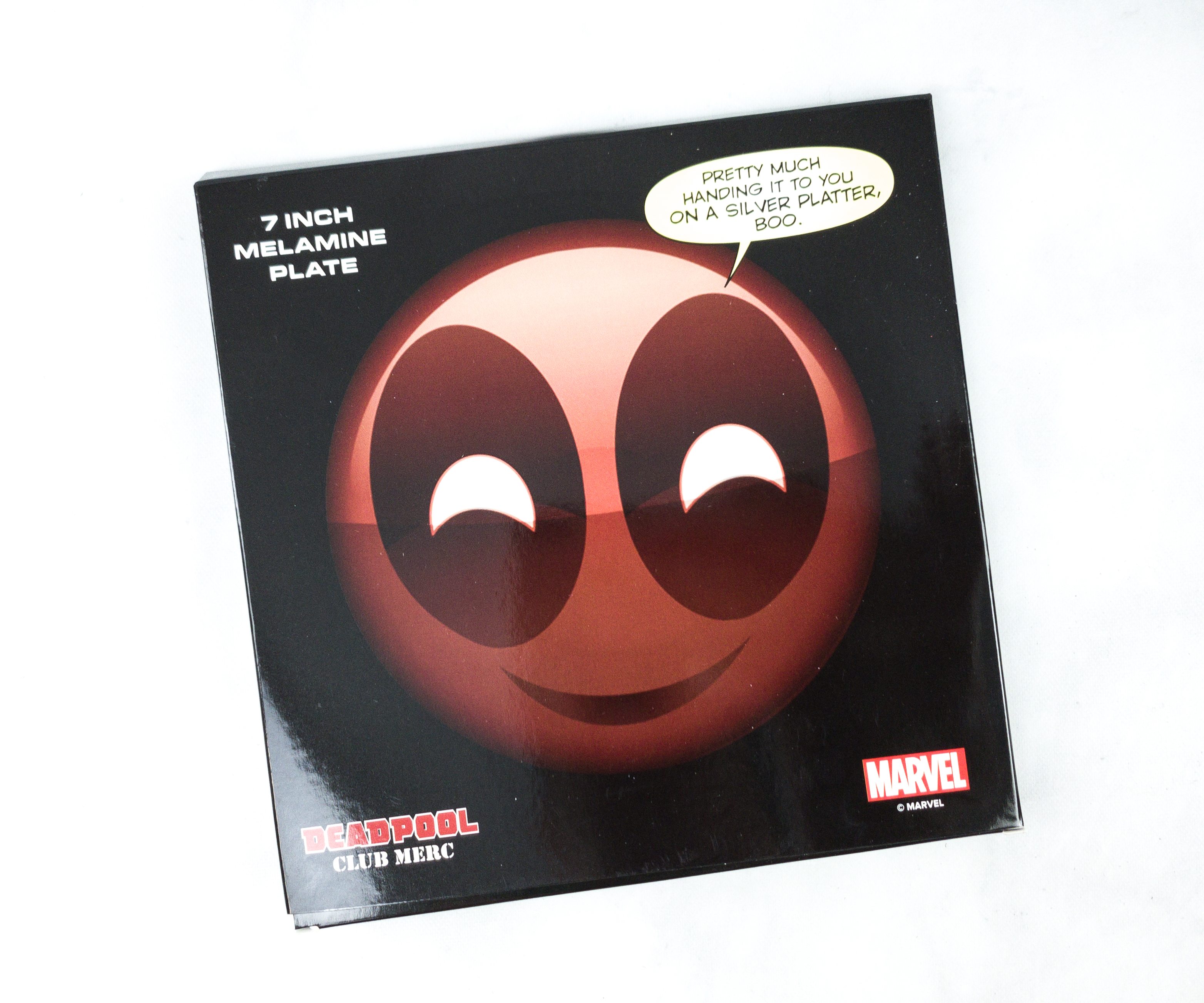 Deadpool Plate. Here's another item for the kitchen, a plate in the shape of Deadpool's head! Unlike the cutting board, this one is colored.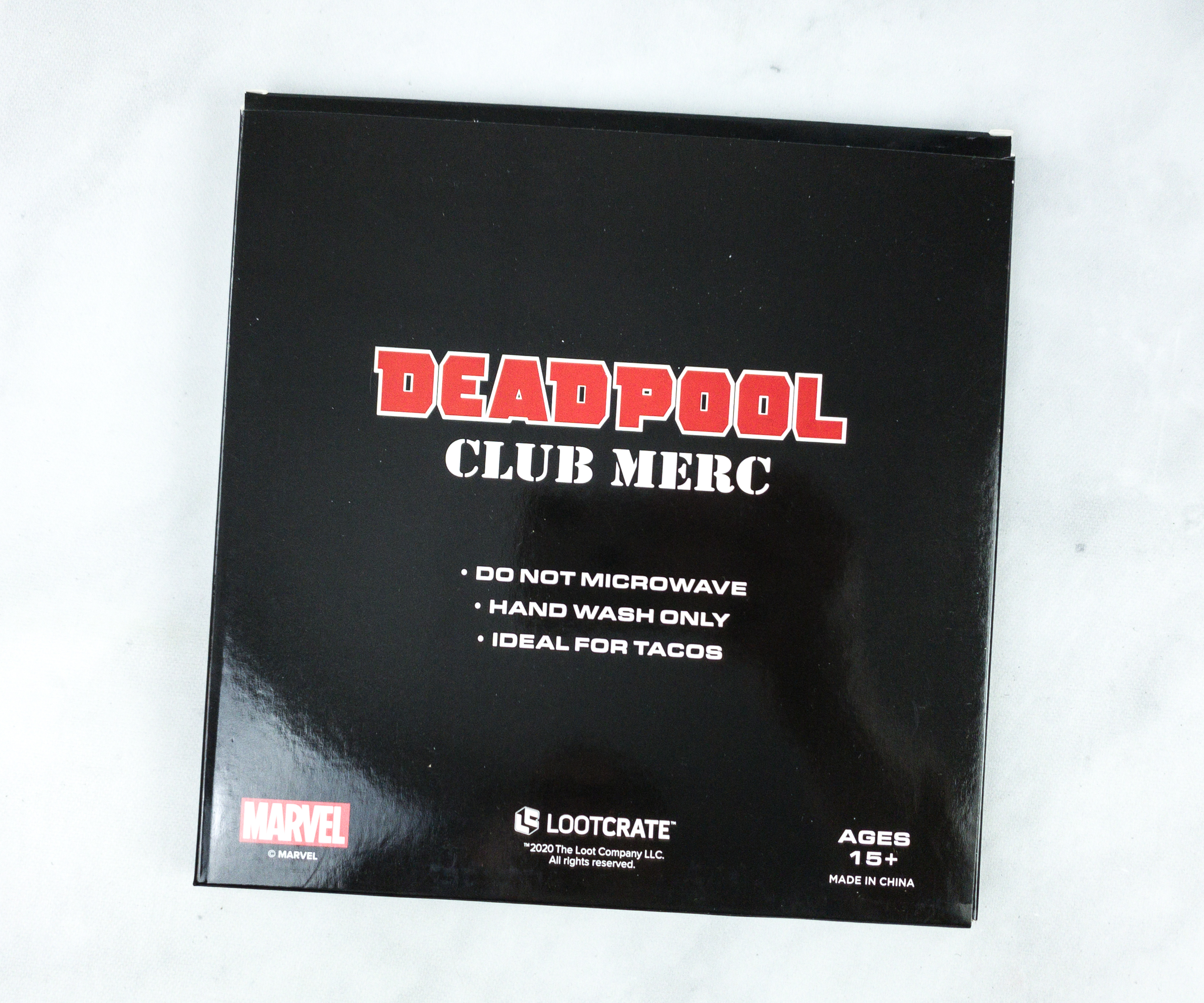 The box included information on how to use the plate. It can't be used in the microwave and can be hand washed only. Well, at least it's ideal for tacos!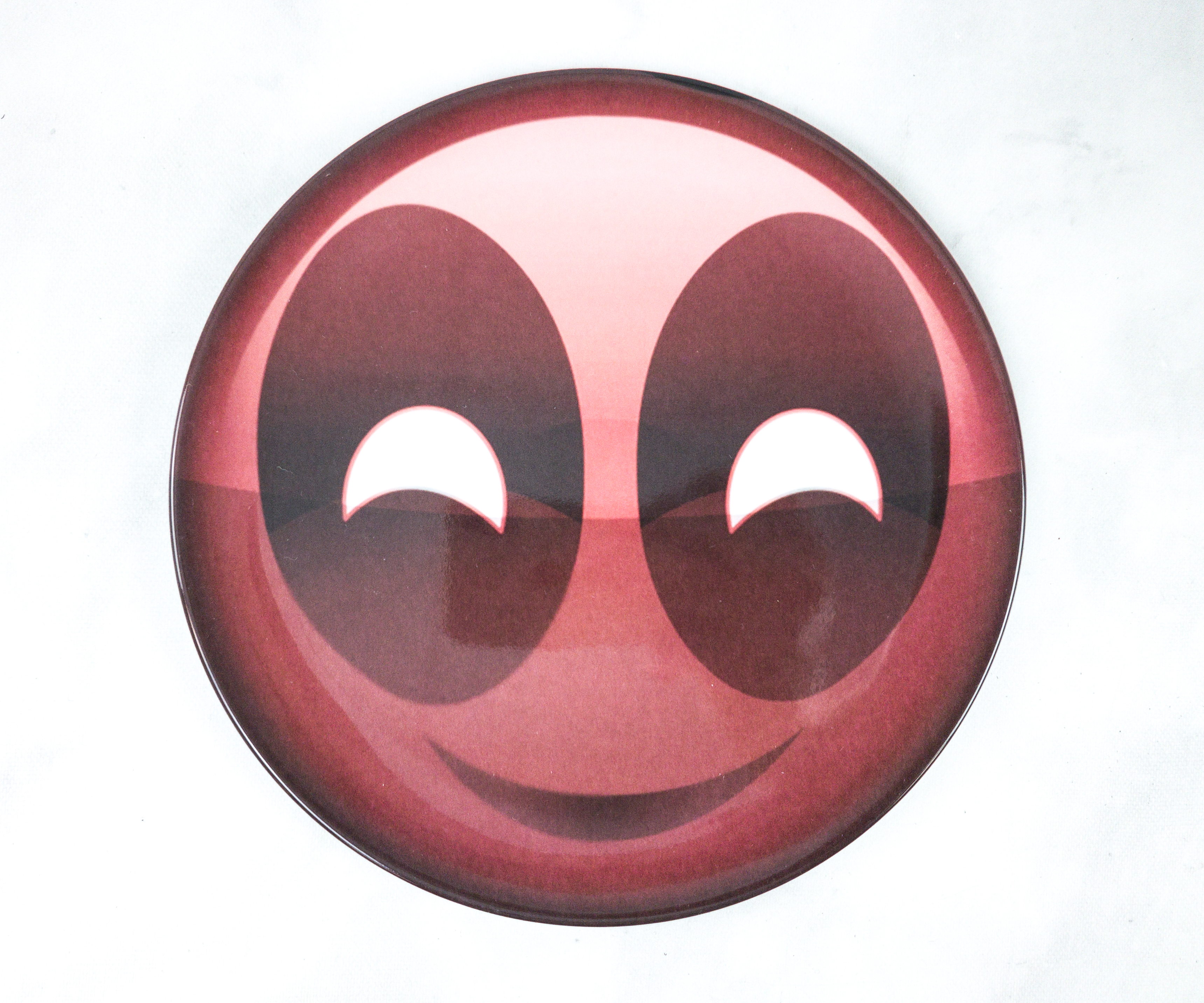 The plate looks like an emoji version of Deadpool. The melamine plate measures 7 inches in diameter.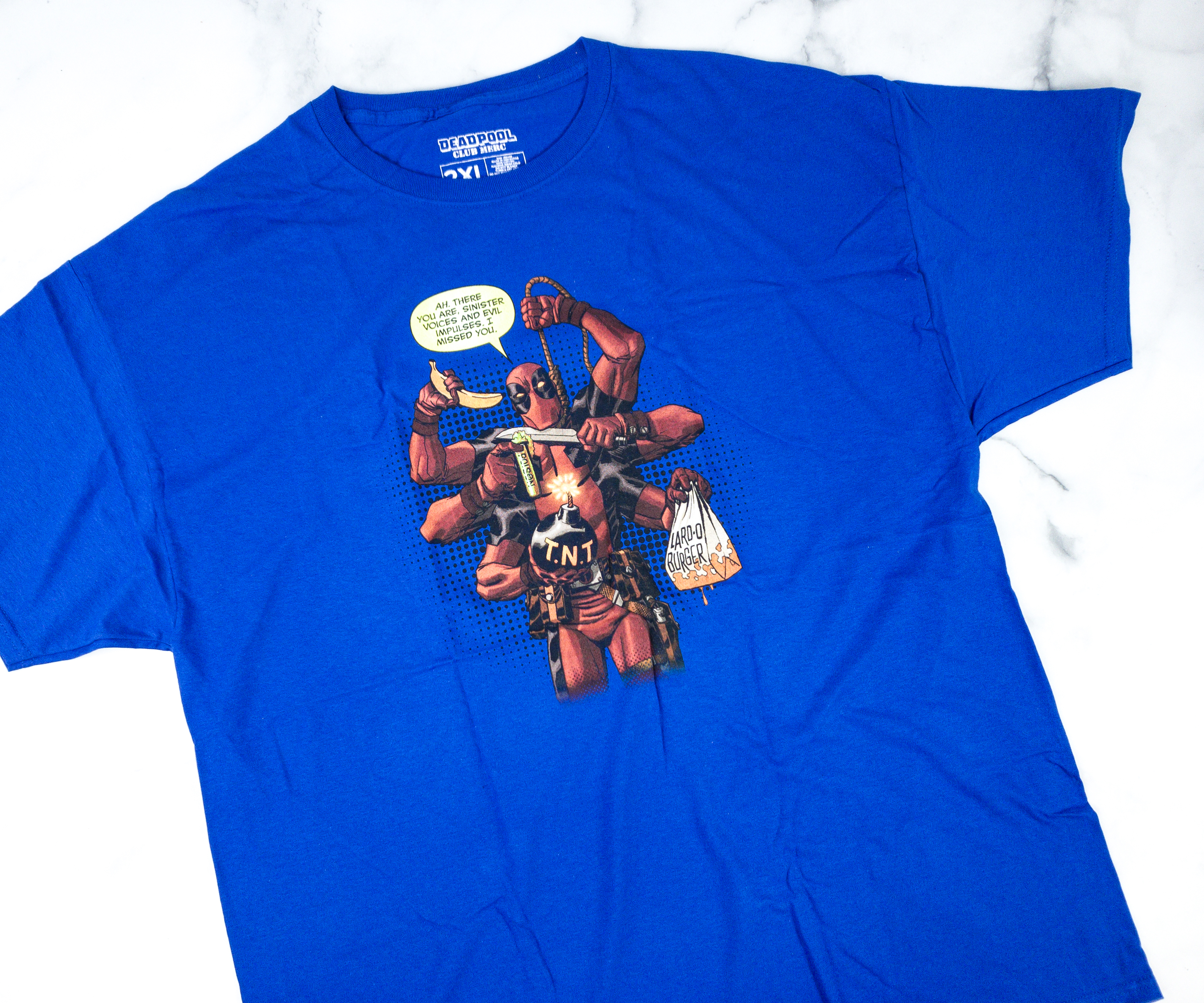 Deadpool T-Shirt. This month's wearable is a blue shirt that features Deadpool and a speech balloon where he says that he missed sinister voices and evil impulses. I love this shirt, it fits nicely and it's really comfy!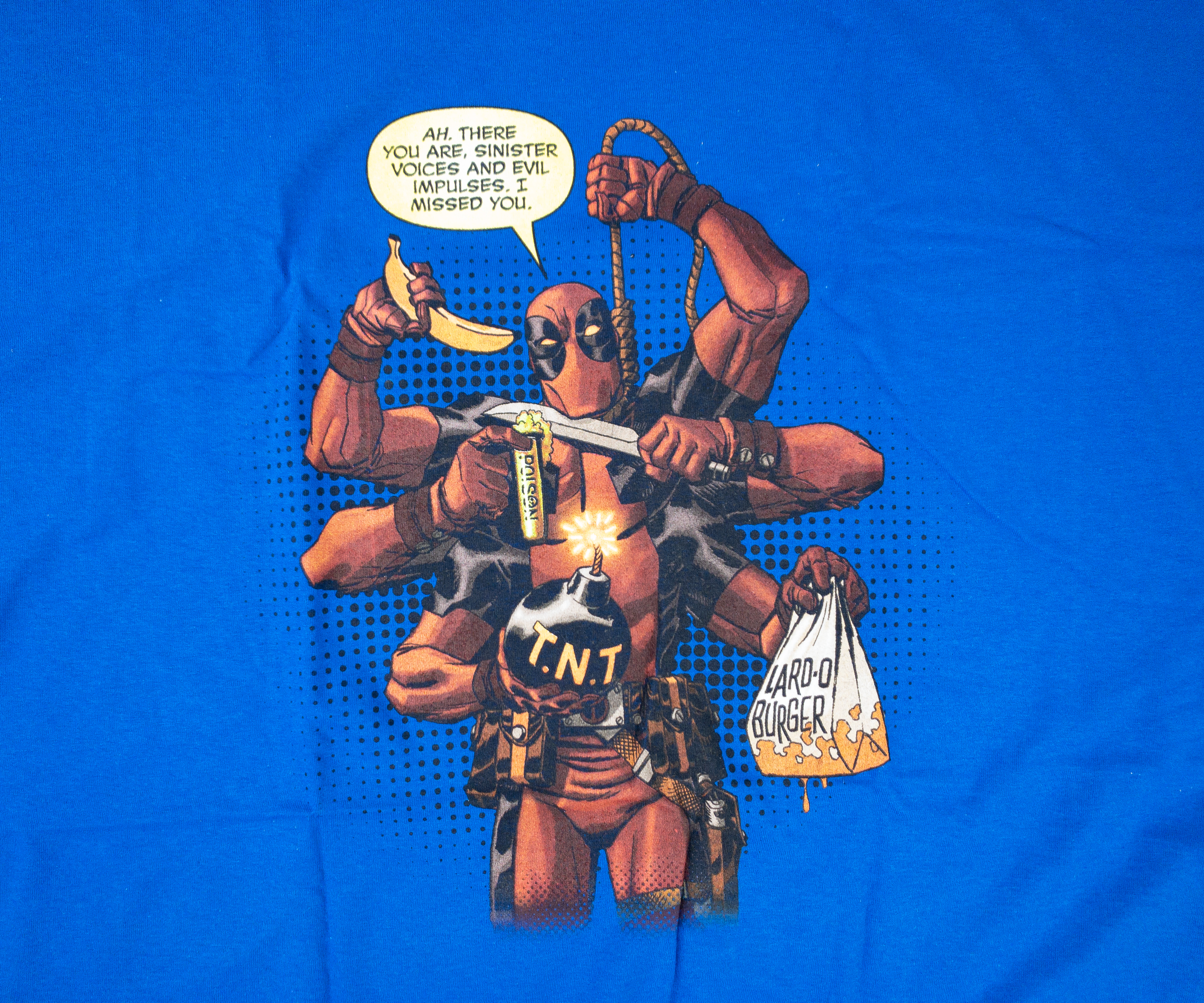 Deadpool here looks like a spider as he has 6 hands! Each hand is holding something, like a banana, a rope, poison, a knife, a bomb that is about to explode, and a bag of Lard-O-Burger! Well, he won't get killed that easily with all that stuff so don't you worry!
Deadpool Picnic Blanket. Of course, this box is picnic-themed so it's just right that they included a picnic blanket!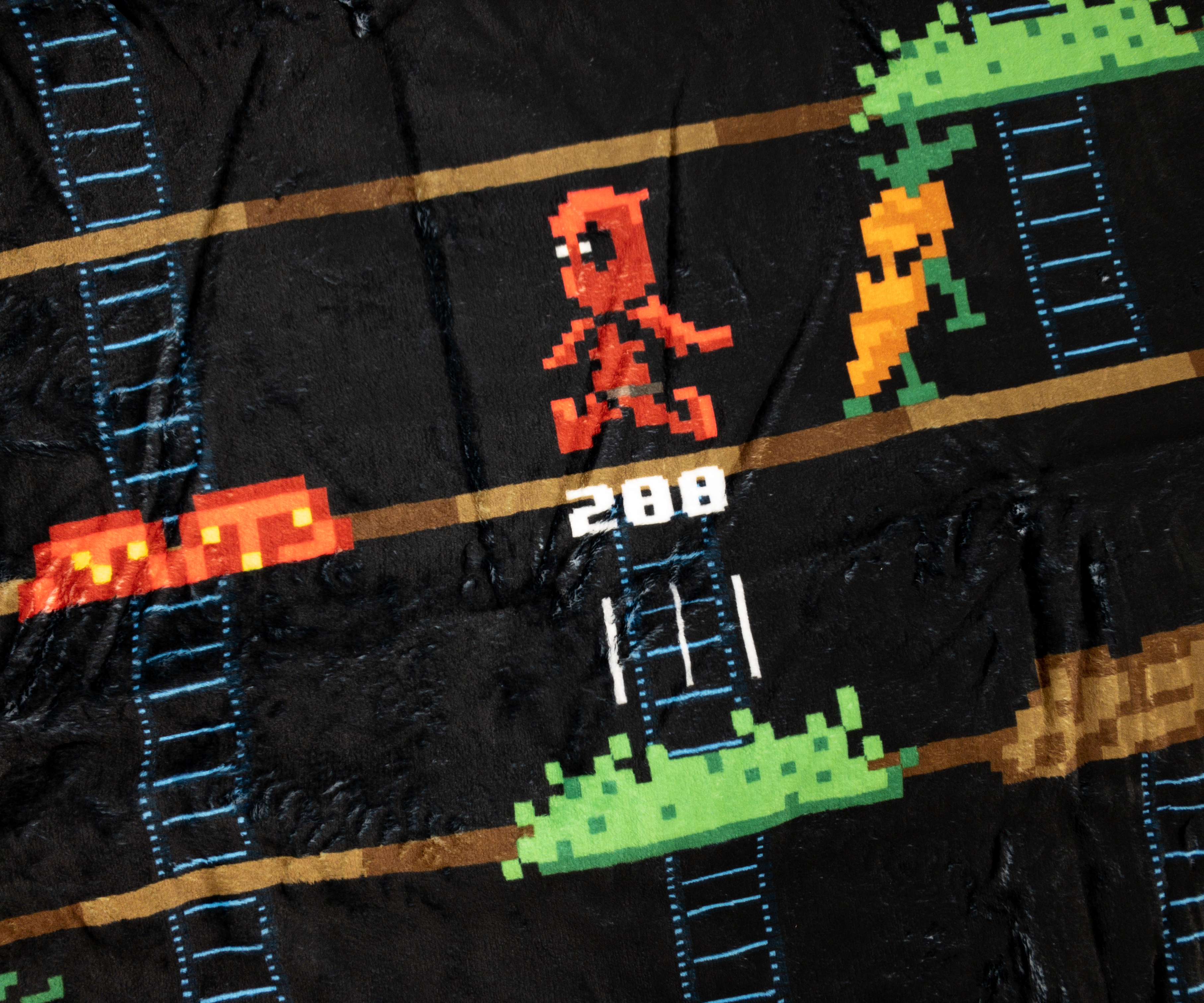 The blanket features Deadpool on a video game that resembles Donkey Kong Redux!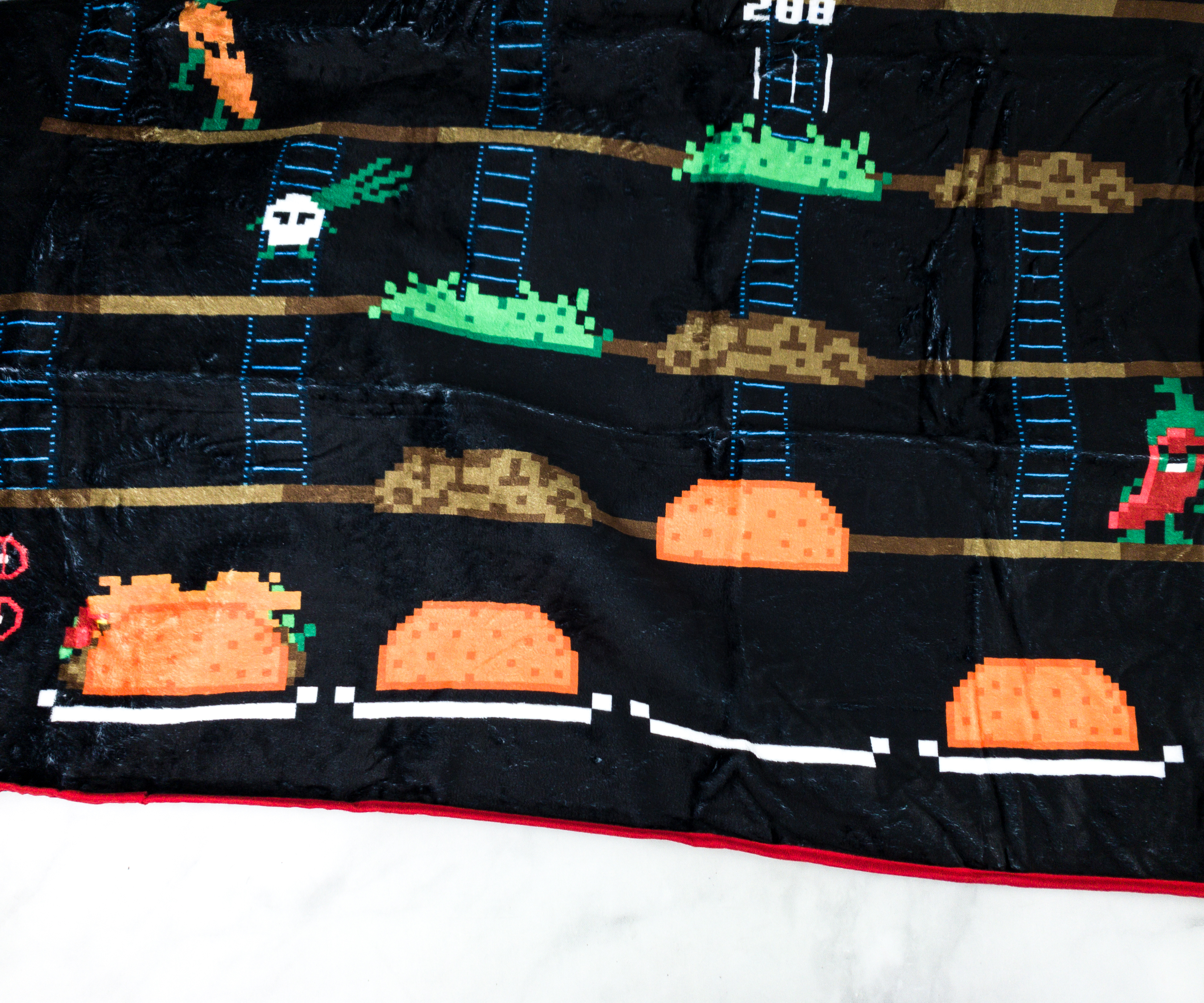 The game has lots of ladders, veggies, and assembled tacos!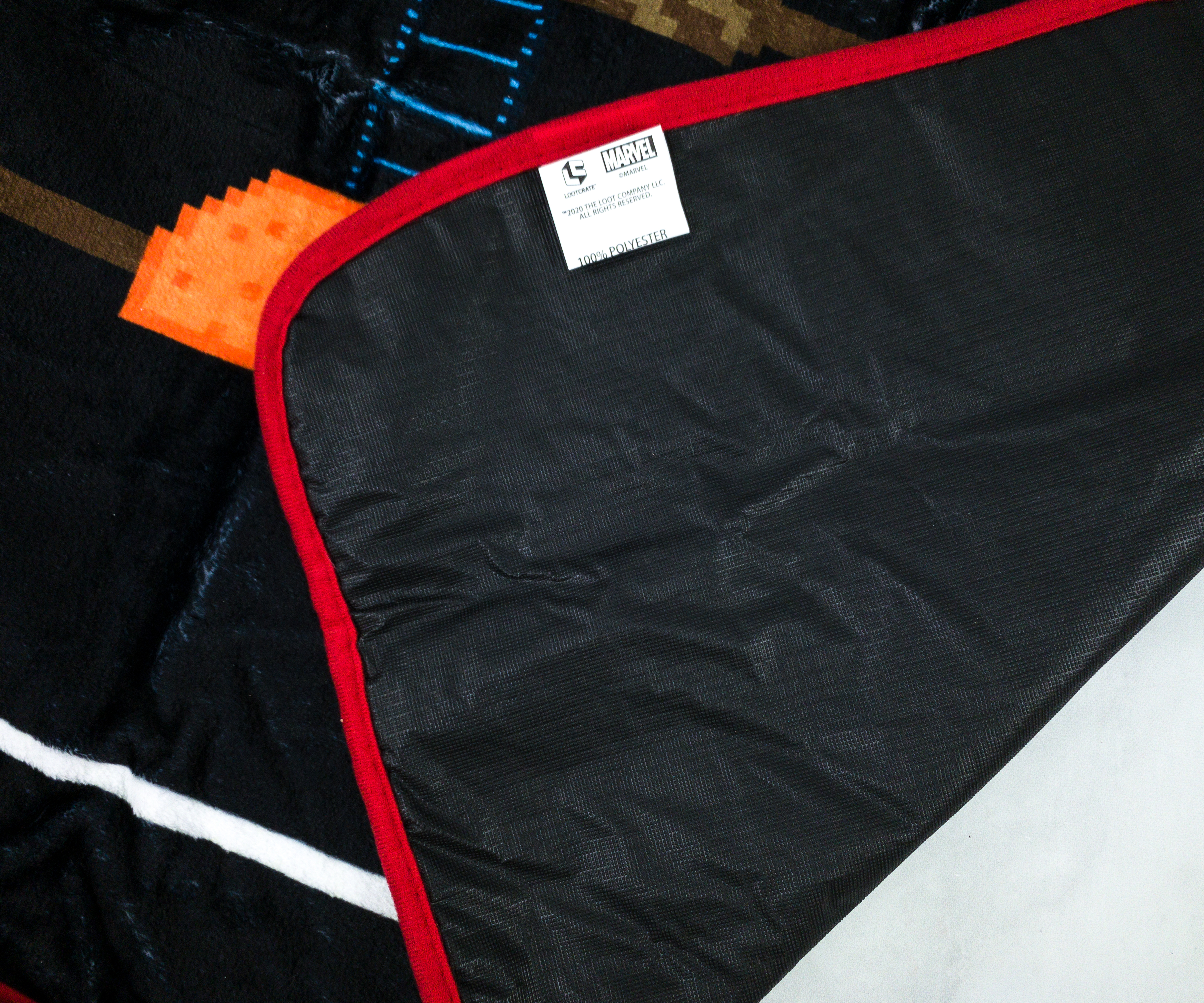 It is made of 100% polyester as indicated on the tag at the back of the blanket itself.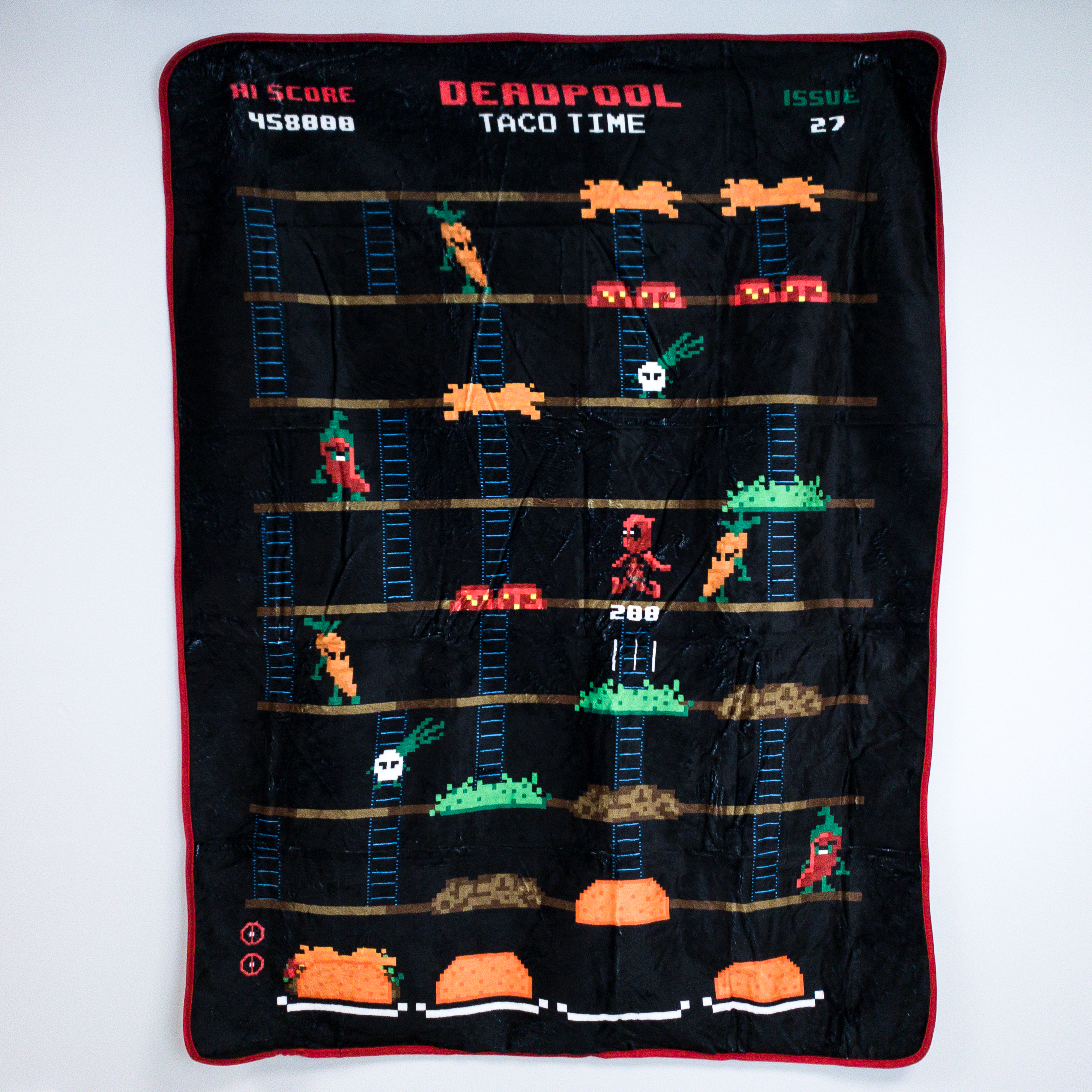 It's quite large, and it can be the perfect mat for an outdoor picnic. It's lightweight and easy to bring, you can just fold and stash it easily inside your bag or picnic basket!
We are ready for our picnics and outdoor eat-outs with all the loots included in this month's Deadpool Club Merc! All the items are very useful, and my favorites are the blanket and the plate. I also like the cutting board which looks durable, and the shirt is amazing! The pin shows another fun and wacky side of Deadpool as the basket does not include picnic stuff but weapons instead! We all love Deadpool and it's wonderful to get a box full of items that are Deadpool-themed!
What do you think of this quarter's Deadpool Club Merc?