Culture Carton is the subscription box for men that embraces themes relating to self-improvement. Whether it be improving one's mind, health, style, or career, this box is for the man who wants to go above and beyond, not being content to be just ANY man. It is for him who wishes to strive toward a more cultured and sophisticated self. Among the items in the box is a book that a cultured man would want in his growing library, along with select accessories curated around a monthly theme related to improving some aspect of one's self.
There are 3 box options: Culture Carton Standard (men's lifestyle items + book, $45 per month), Culture Carton Essential (lifestyle items only, $35 per month), and Book Club (book only, $16 per month). This is the review of Culture Carton Standard.
DEAL: Get 10% off your first box. Use coupon code HELLOSUB.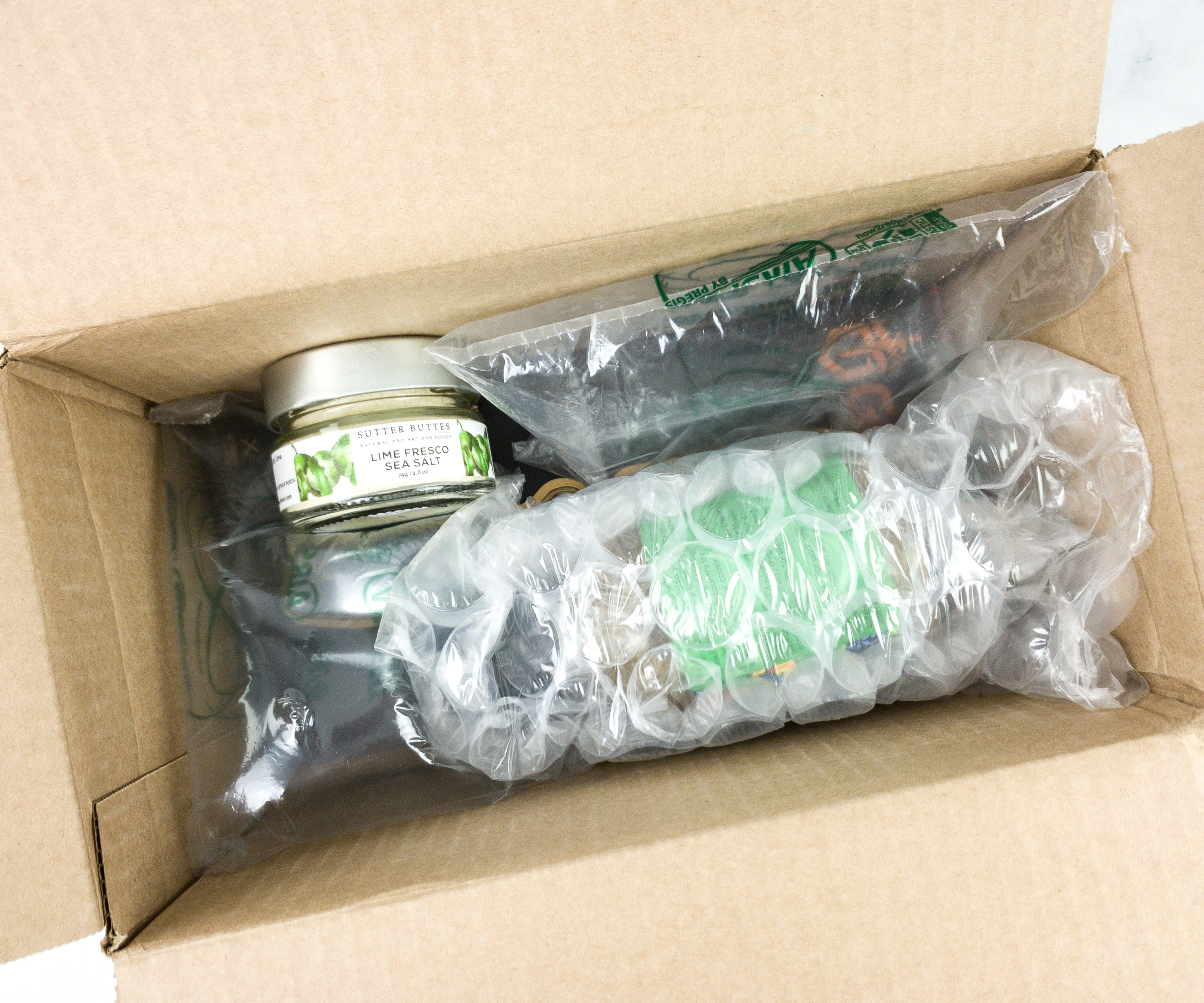 Some of the items came with bubble wrap.
Welcome to Culture Carton!
Apollo is the inspiration for the curation of this subscription box.
The theme title is a reference to the author of this month's literary selection. The July 2020 theme is DeMille!
The back of the card features a beautiful scenery!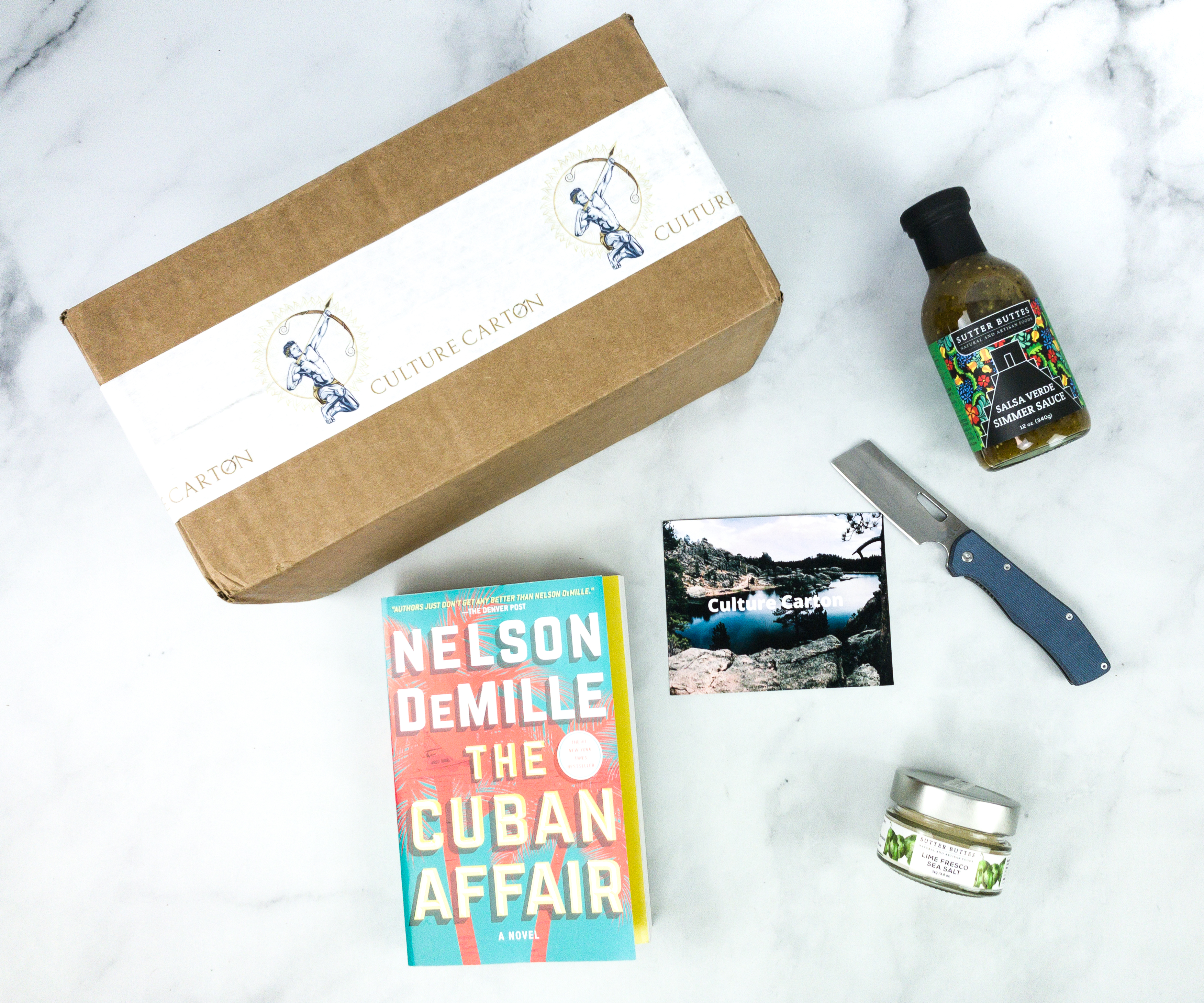 Everything in my July 2020 Culture Carton!
Gerber Flatiron Micarta Knife ($57) It's a unique clip folding utility knife. Since it's pocket-sized, it saves storage space and you can easily bring it with you on your outdoor adventures.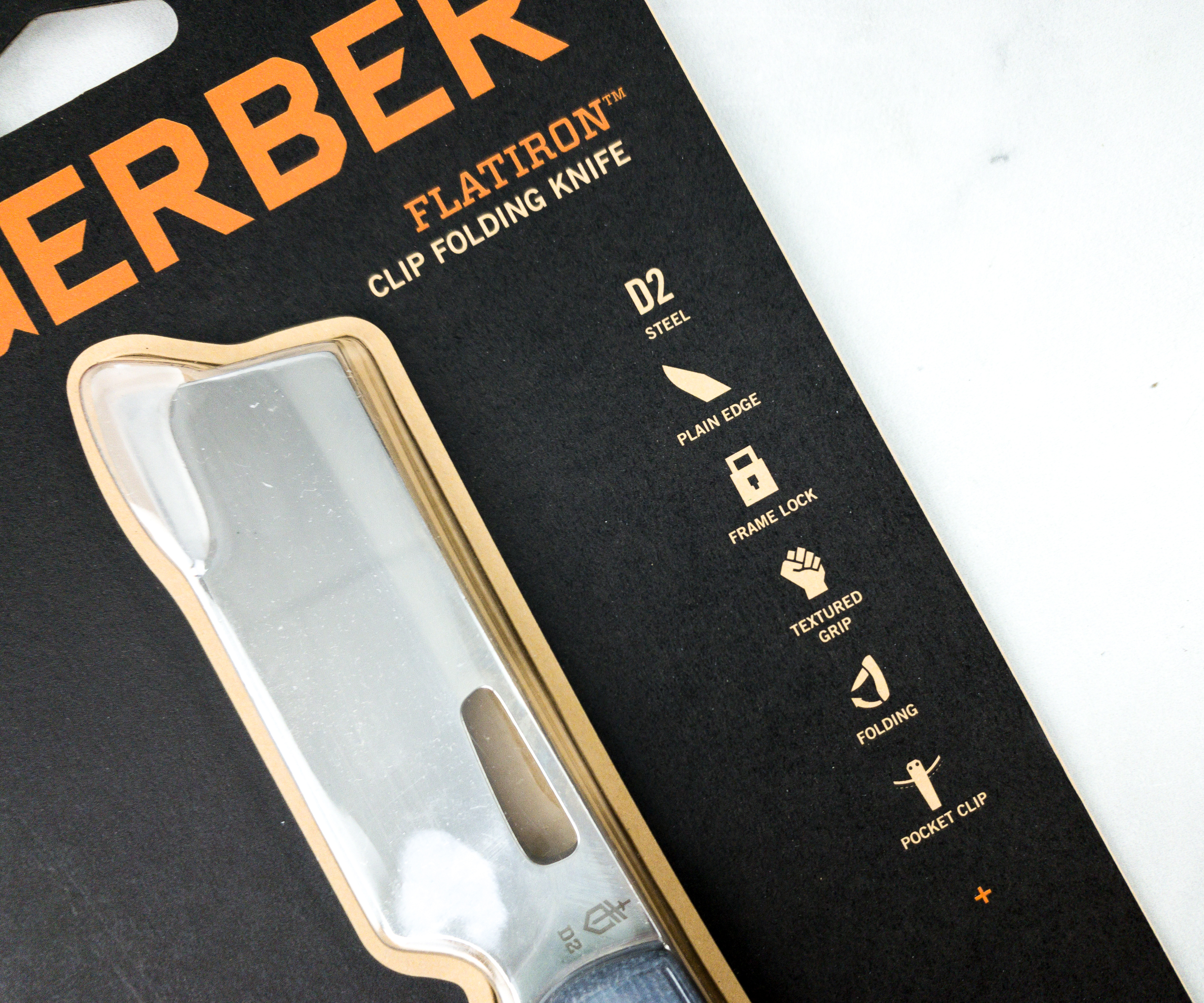 It's a uniquely designed knife that features a sturdy 3.6-inch blade made from a versatile, high-carbon, high-chromium, and air-hardened D2 steel.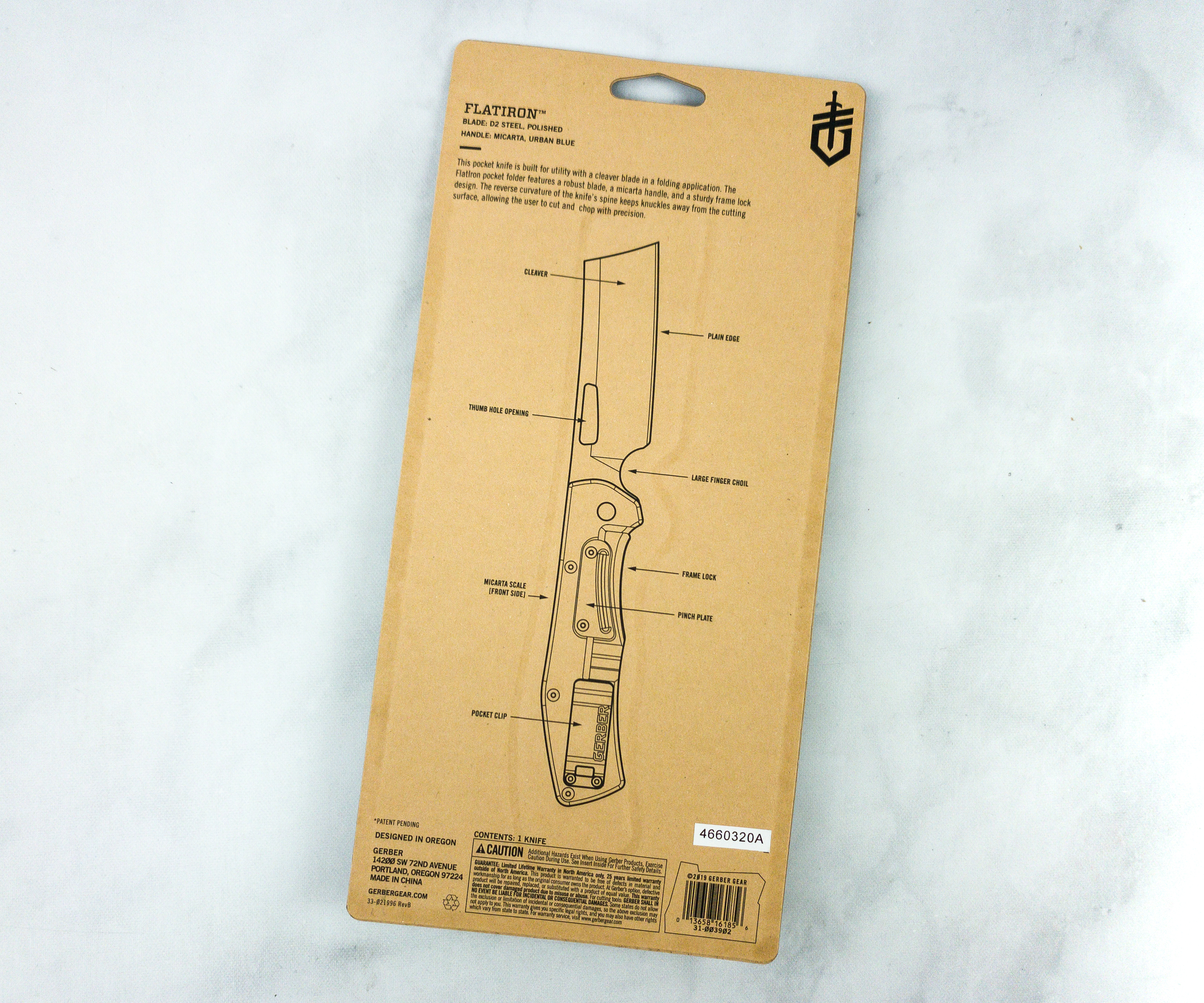 The back of the packaging shows an illustration of the knife's actual size and breakdown of its parts.
This side of the knife's handle features a textured micarta design secured with stainless steel screw for easier grip and handle.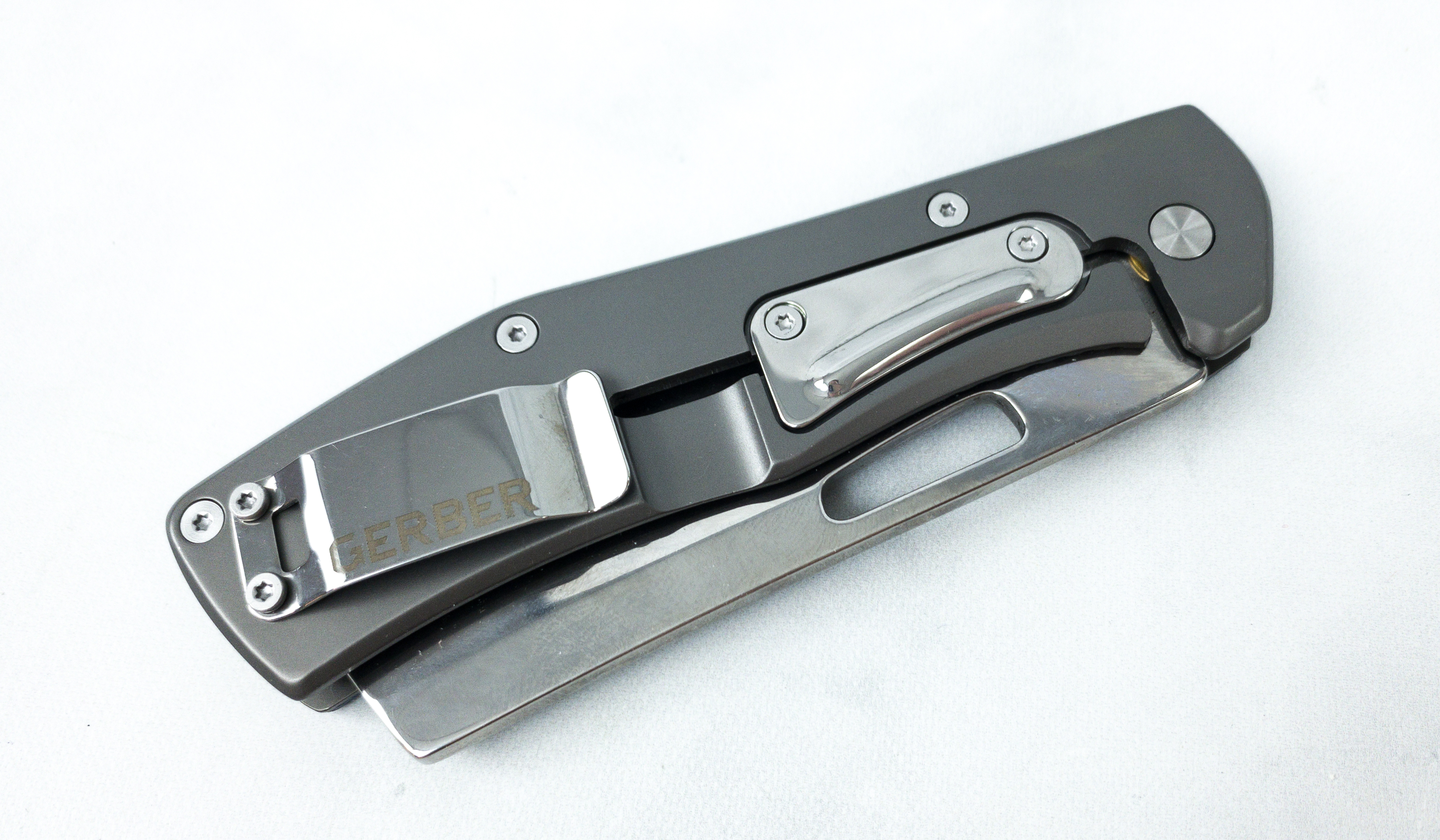 The other side features a smooth metal handle with stainless steel frame lock and a side clip that you can use to effortlessly slip it in your pocket, shirt, or even attach on your pant's loops.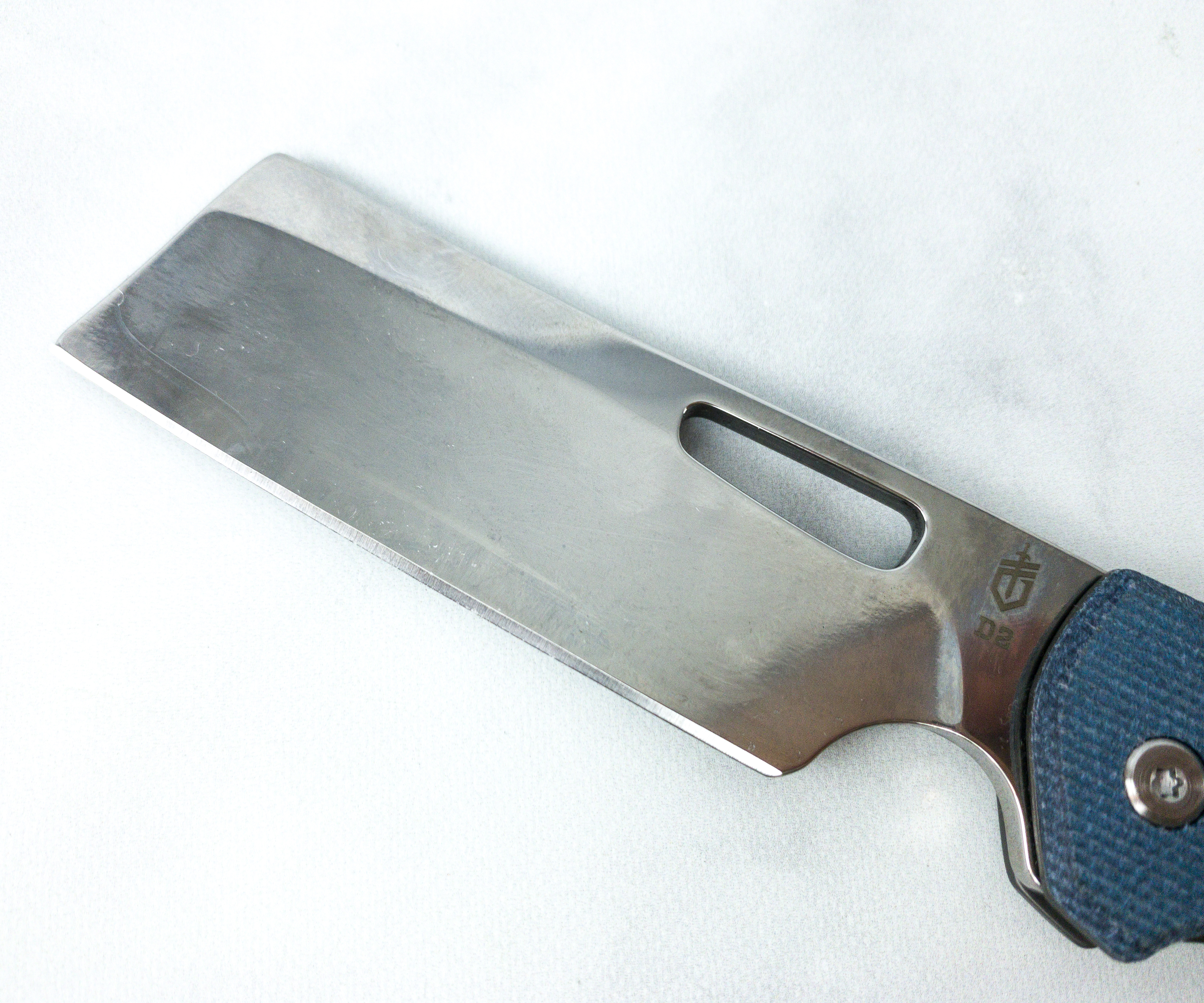 The reverse curvature on the back of the knife keeps the knuckles away from the cutting surface, providing precision when cutting and chopping.
It's compact and lightweight!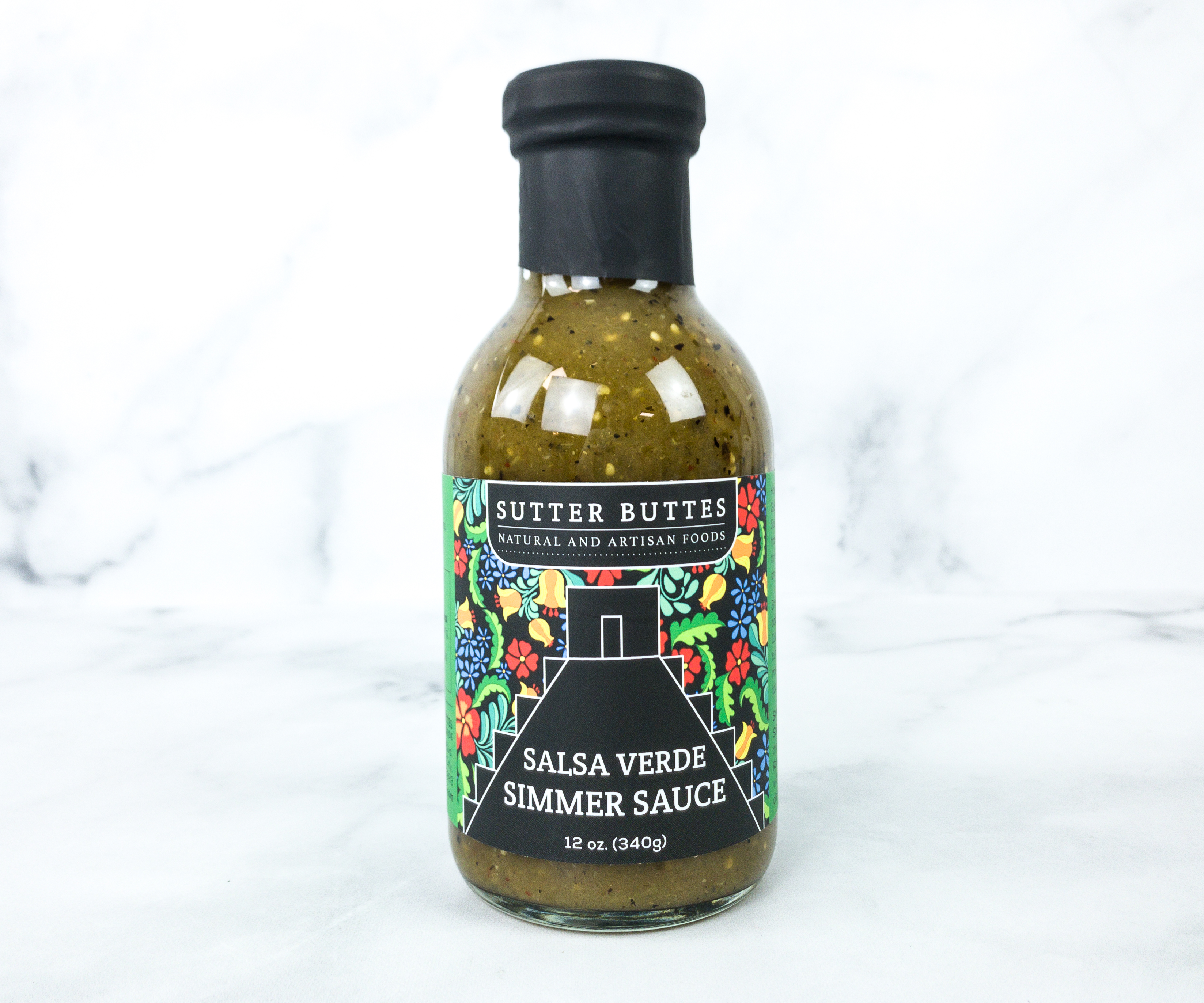 Sutter Buttes Salsa Verde Simmer Sauce ($12) I love trying out different sauces! This Salsa Verde sauce is right up my alley, as it has balanced heat and flavors. It's made with roasted tomatillos, poblano peppers, jalapenos, onions, and lime juice.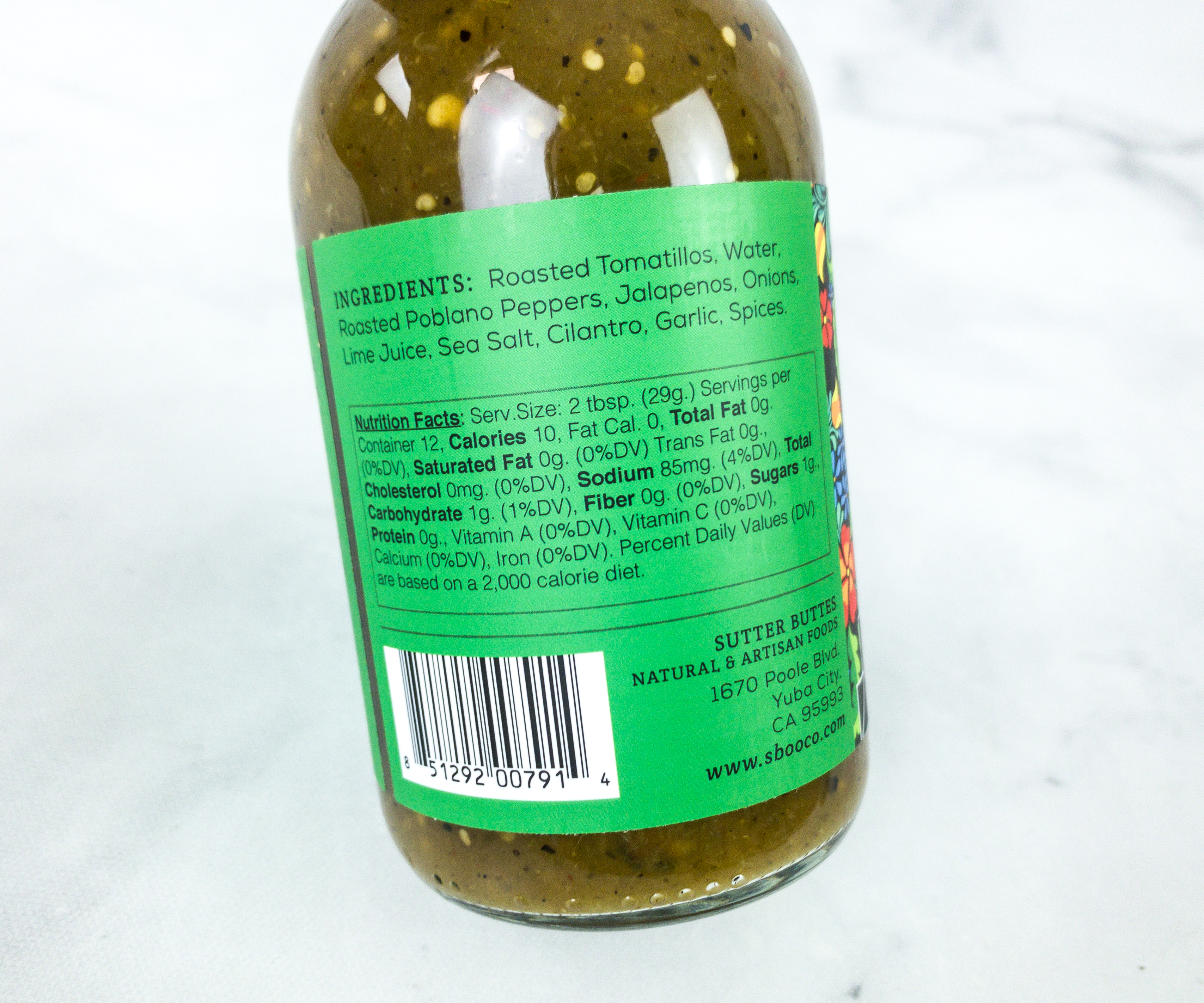 It also contains onions, sea salt, cilantro, garlic, and other spices.
This simmer sauce works really well for pork, chicken, or fish. It can also be a great salsa together with chips, and if you top it with shredded rotisserie chicken, you'll definitely have your own delectable enchilada dish!
Sutter Buttes Lime Fresco Sea Salt ($8) To add an accent to our margaritas, they sent this jar of tasty lime fresco sea salt!
Made from sea salt and lime. Aside from putting it in your cocktails, this versatile condiment can also be used on chicken or fish prior to grilling. I love its tarty kick, because it's not too sour.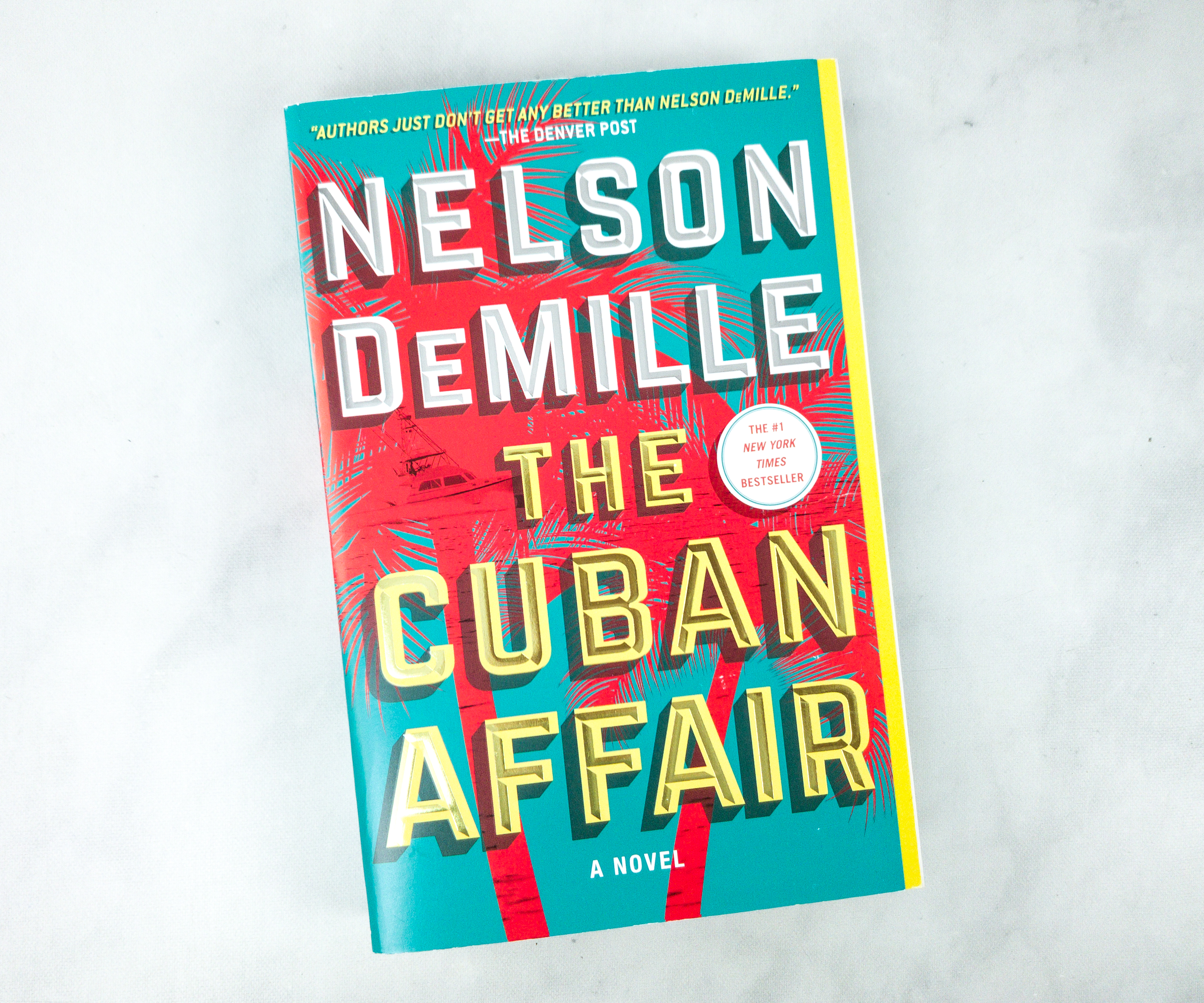 The Cuban Affair by Nelson DeMille ($8.08)
Daniel Graham MacCormick—Mac for short—seems to have a pretty good life. At age thirty-five he's living in Key West, owner of a forty-two-foot charter fishing boat, The Maine. Mac served five years in the Army as an infantry officer with two tours in Afghanistan. He returned with the Silver Star, two Purple Hearts, scars that don't tan, and a boat with a big bank loan. Truth be told, Mac's finances are more than a little shaky.

One day, Mac is sitting in the famous Green Parrot Bar in Key West, contemplating his life, and waiting for Carlos, a hotshot Miami lawyer heavily involved with anti-Castro groups. Carlos wants to hire Mac and The Maine for a ten-day fishing tournament to Cuba at the standard rate, but Mac suspects there is more to this and turns it down. The price then goes up to two million dollars, and Mac agrees to hear the deal, and meet Carlos's clients—a beautiful Cuban-American woman named Sara Ortega, and a mysterious older Cuban exile, Eduardo Valazquez.

What Mac learns is that there is sixty million American dollars hidden in Cuba by Sara's grandfather when he fled Castro's revolution. With the "Cuban Thaw" underway between Havana and Washington, Carlos, Eduardo, and Sara know it's only a matter of time before someone finds the stash—by accident or on purpose. And Mac knows if he accepts this job, he'll walk away rich…or not at all.

Brilliantly written, with his signature humor, fascinating authenticity from his research trip to Cuba, and heart-pounding pace, Nelson DeMille is a true master of the genre.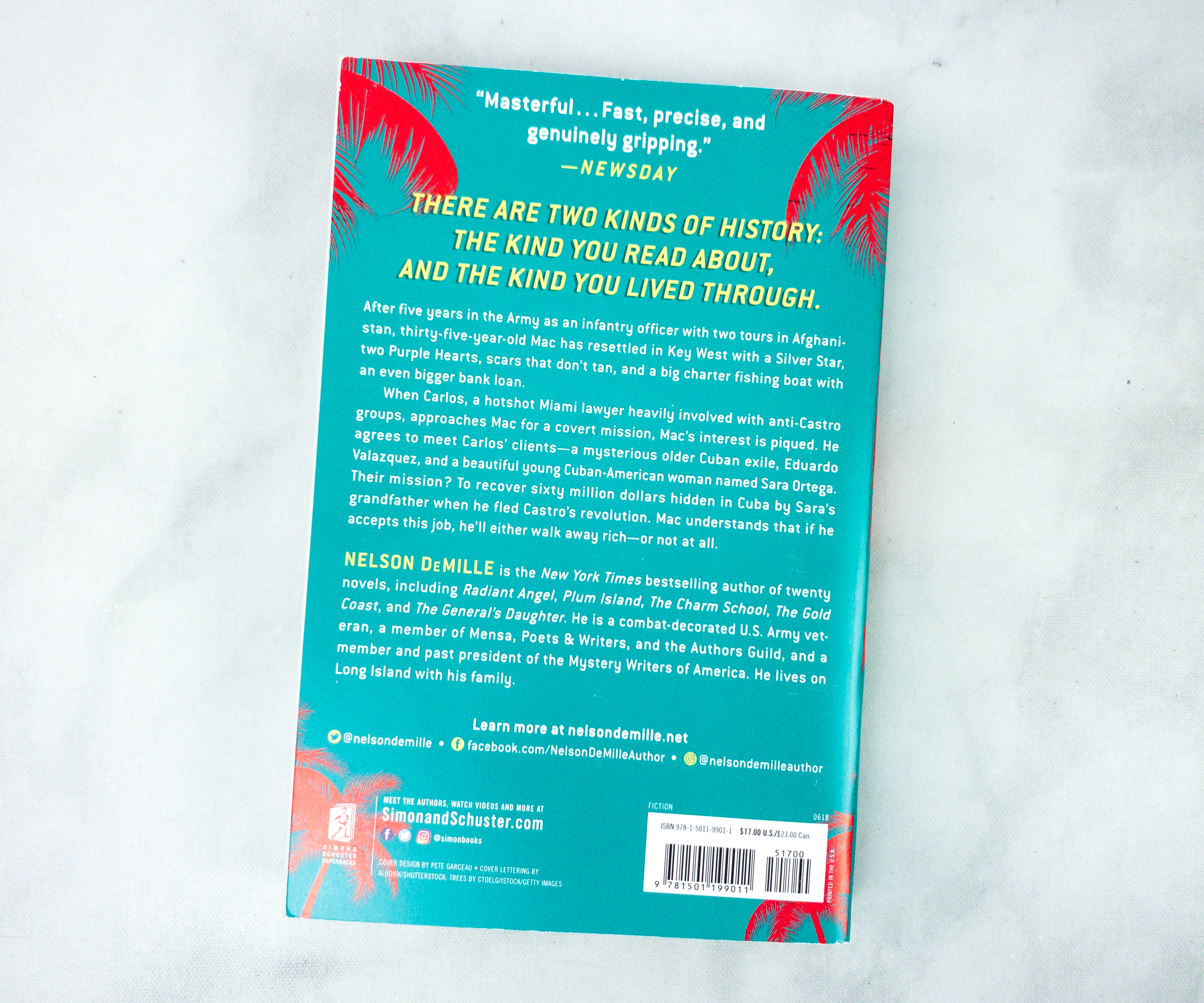 The back of the book contains a glimpse of what you should be expecting about the novel. It also features a brief information about its author, Nelson DeMille.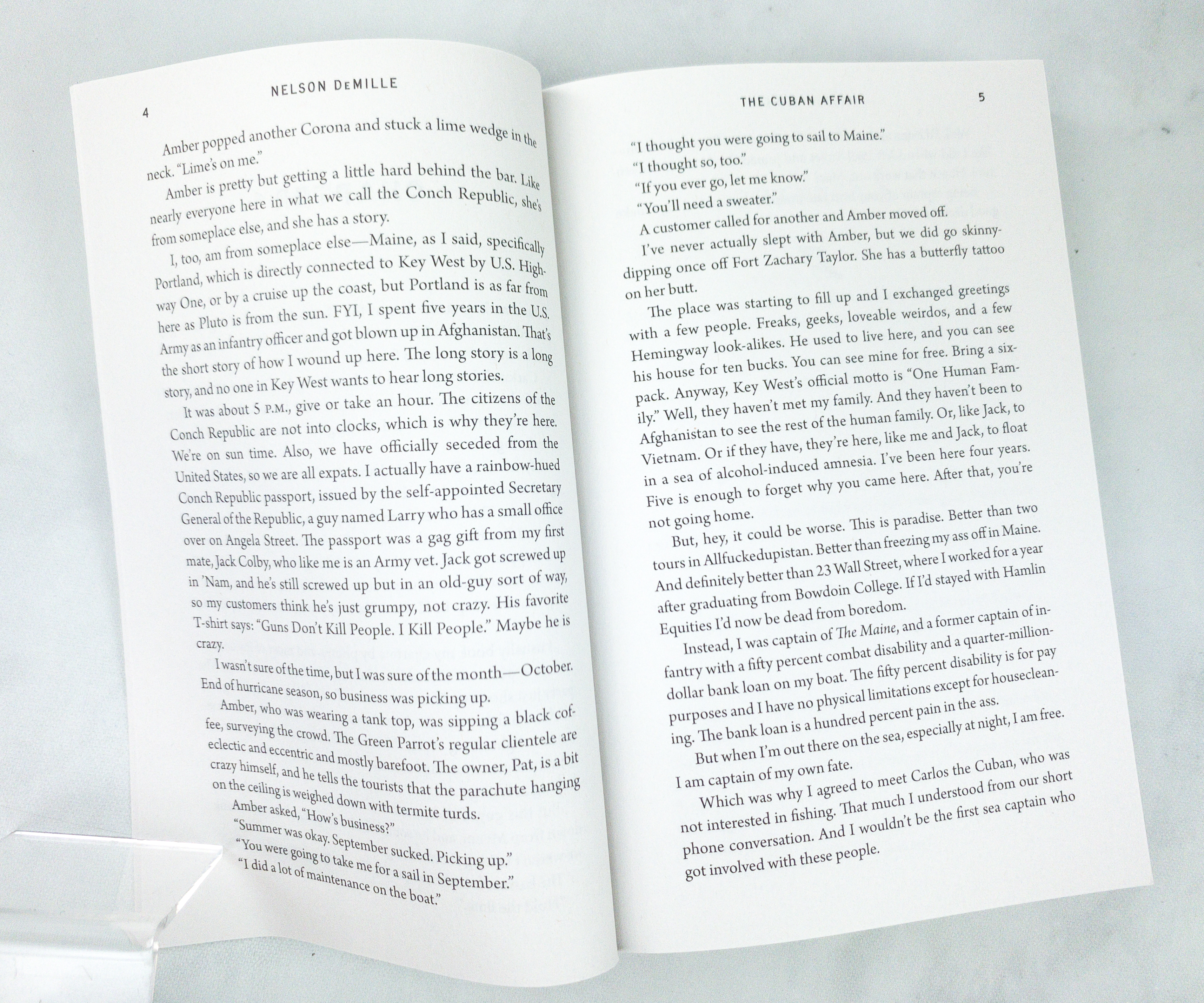 This book features a slow-paced start with a quick transition in the middle and end. I love how the story was plotted, it's packed with action and thrill with the author's trademark humor that runs throughout the story.
Its intriguing and complex storyline will definitely keep you on the edge of your seat and be hooked until the very end. It's easy to say that this is one of the best books Nelson DeMille has ever written.
This month's lifestyle essentials from Culture Carton are great for cooking or making cocktails. The condiments are of great quality, but my favorite is the compact knife that is easy to bring on camping trips or picnics. It can also hold it with ease while cutting or chopping. This month's featured book is also a hit! The Cuban Affair is a beautifully written book and a great addition to my bookshelf. If you're looking for unique lifestyle finds for men, this subscription sends exactly that. It's up to you if you want to receive a book or not, but so far all of the books I received from this subscription are really worth reading!
What's your favorite item this month?