Cotton & Moss is a seasonal one-time purchase box that sends seeds and ideas to help spruce up your gardening game. You will receive a book, seeds, and an assortment of items such as gloves and tea. It all comes in a beautifully illustrated box that will have you looking forward to discovering what is inside and itching to get in the garden. Right now you can get their Fall Box, and they are taking pre-orders for their Holiday Box. Cotton & Moss is $65 a season.
Fall Theme | ROBUST ROOTS – We are packing in these seeds: Tokyo Market Turnips, Brilliant Beets, & Kaleidoscope Carrots. Plus, it'll come with a book dedicated to root veggie recipes, Foxgloves, & Hot Toddy Tea from High Garden perfect for Fall. Lastly, we always include an option to download our Garden Planner + seasonal tips. Will ship immediately.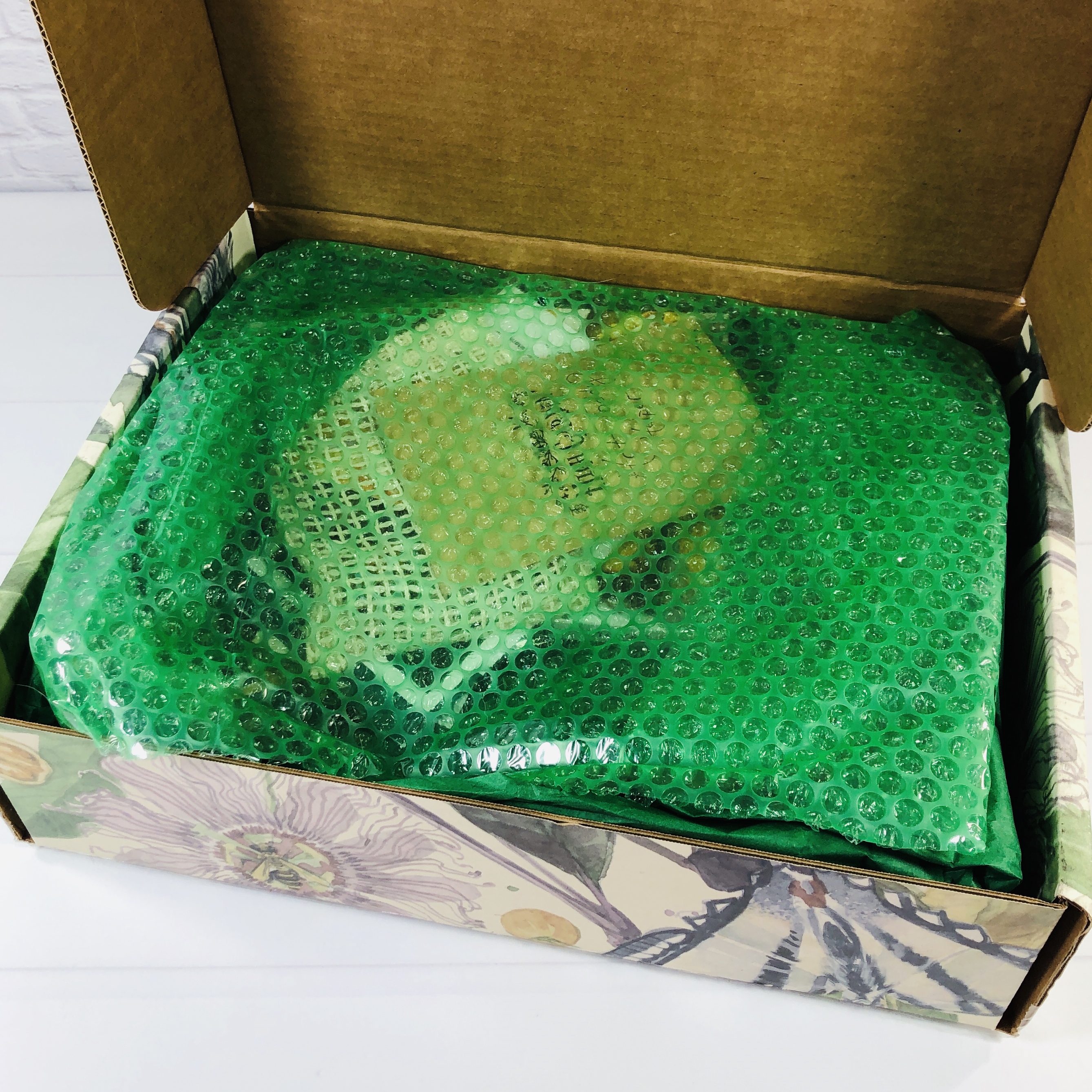 This is my first box from Cotton & Moss. The Fall Box ships immediately; if you order the Holiday Box, it will be delivered in the first two weeks of November.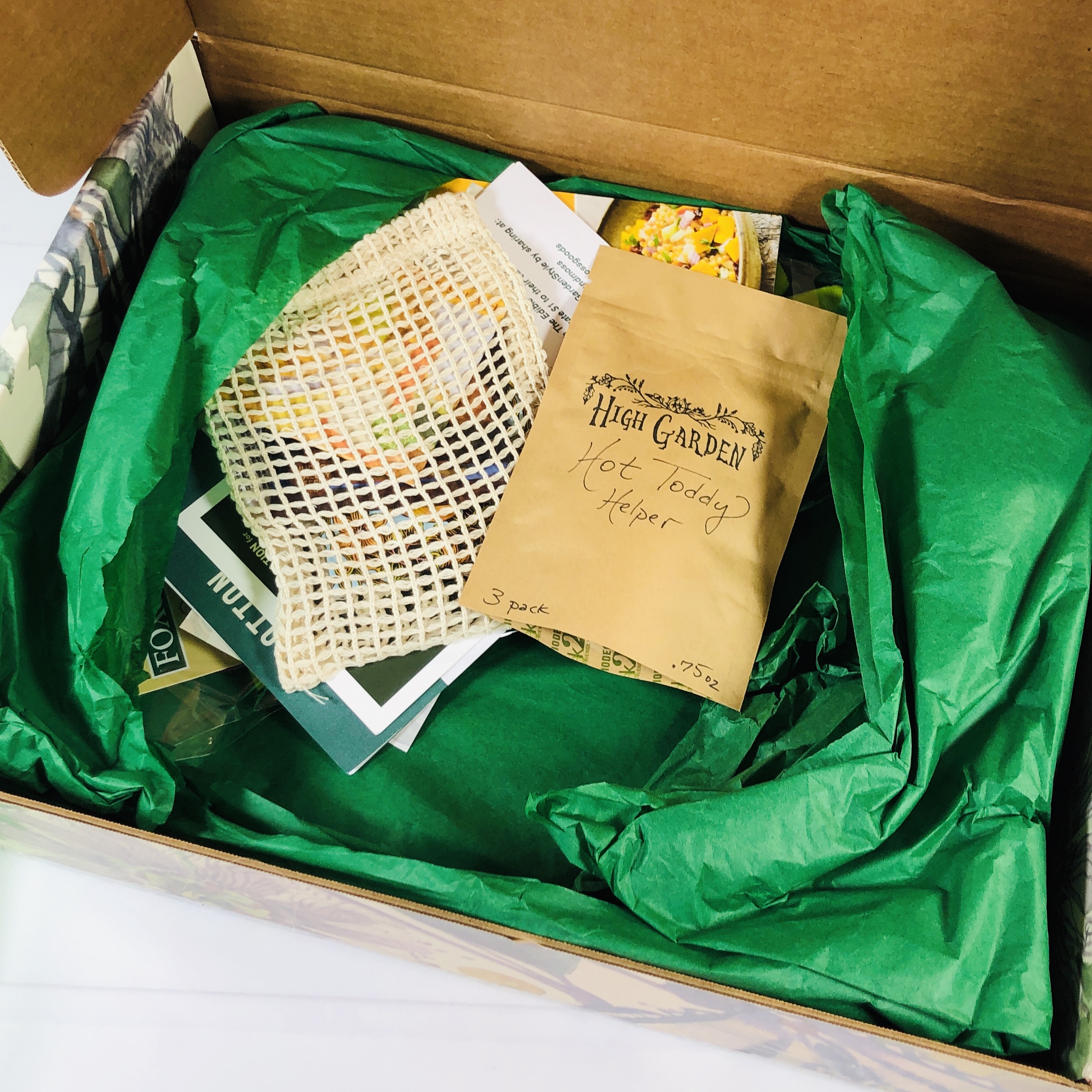 The items were protected with bubble wrap and were tucked into green tissue paper.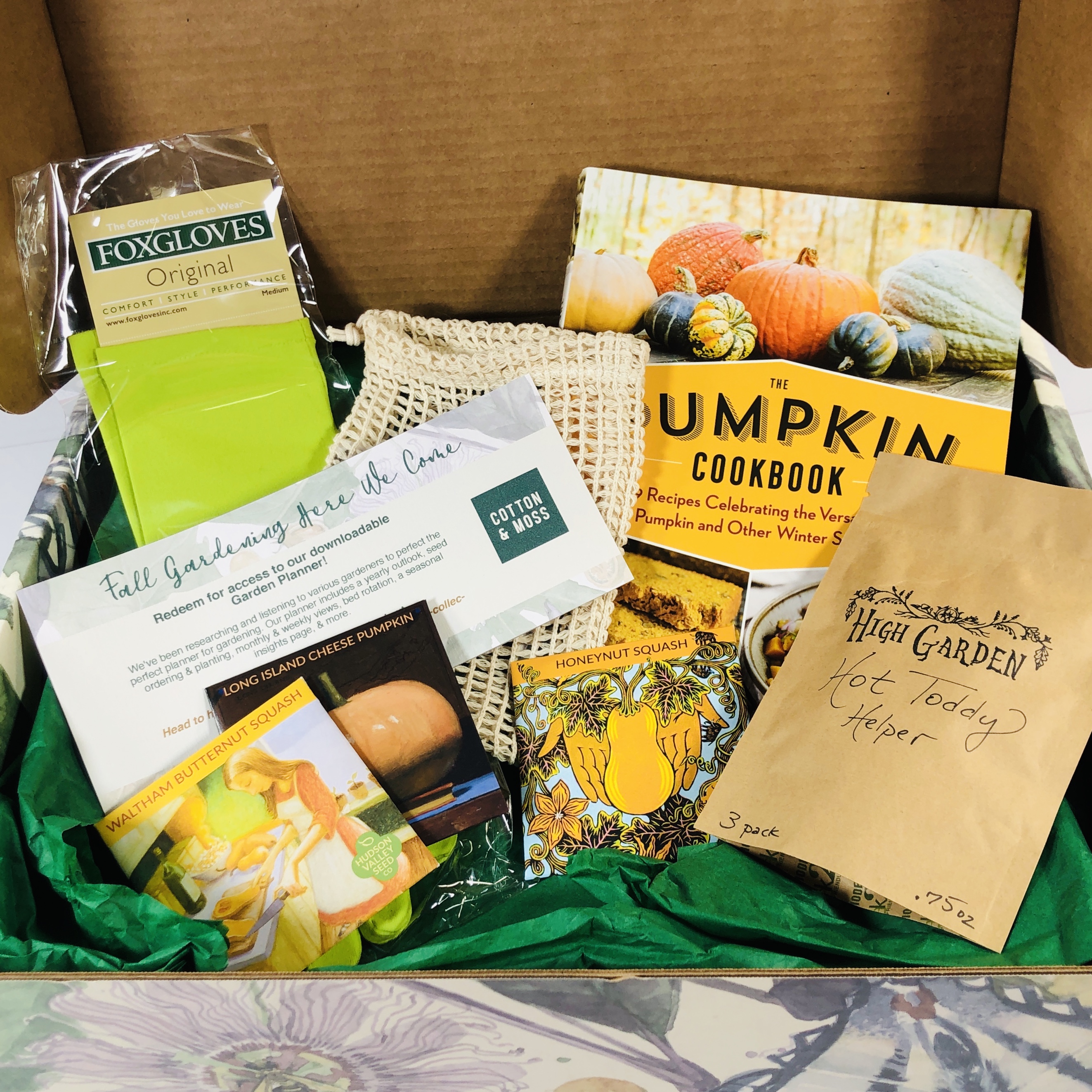 The book you receive may vary. Also, my seeds don't quite match the description, so you may receive seeds that are more appropriate for fall planting.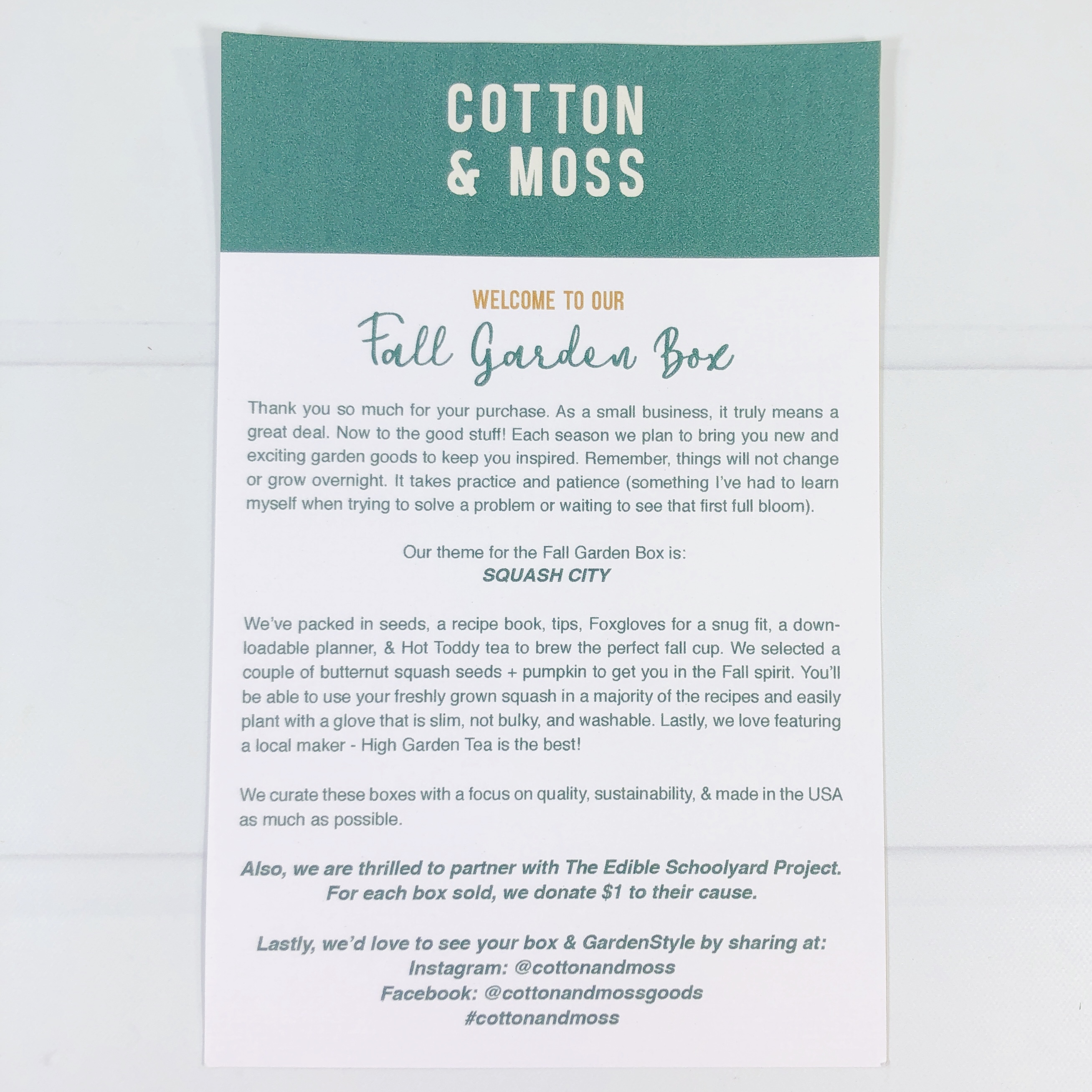 The product info card says the theme is Squash City, but the website says Robust Roots. $1 from each box sold will go to The Edible Schoolyard Project.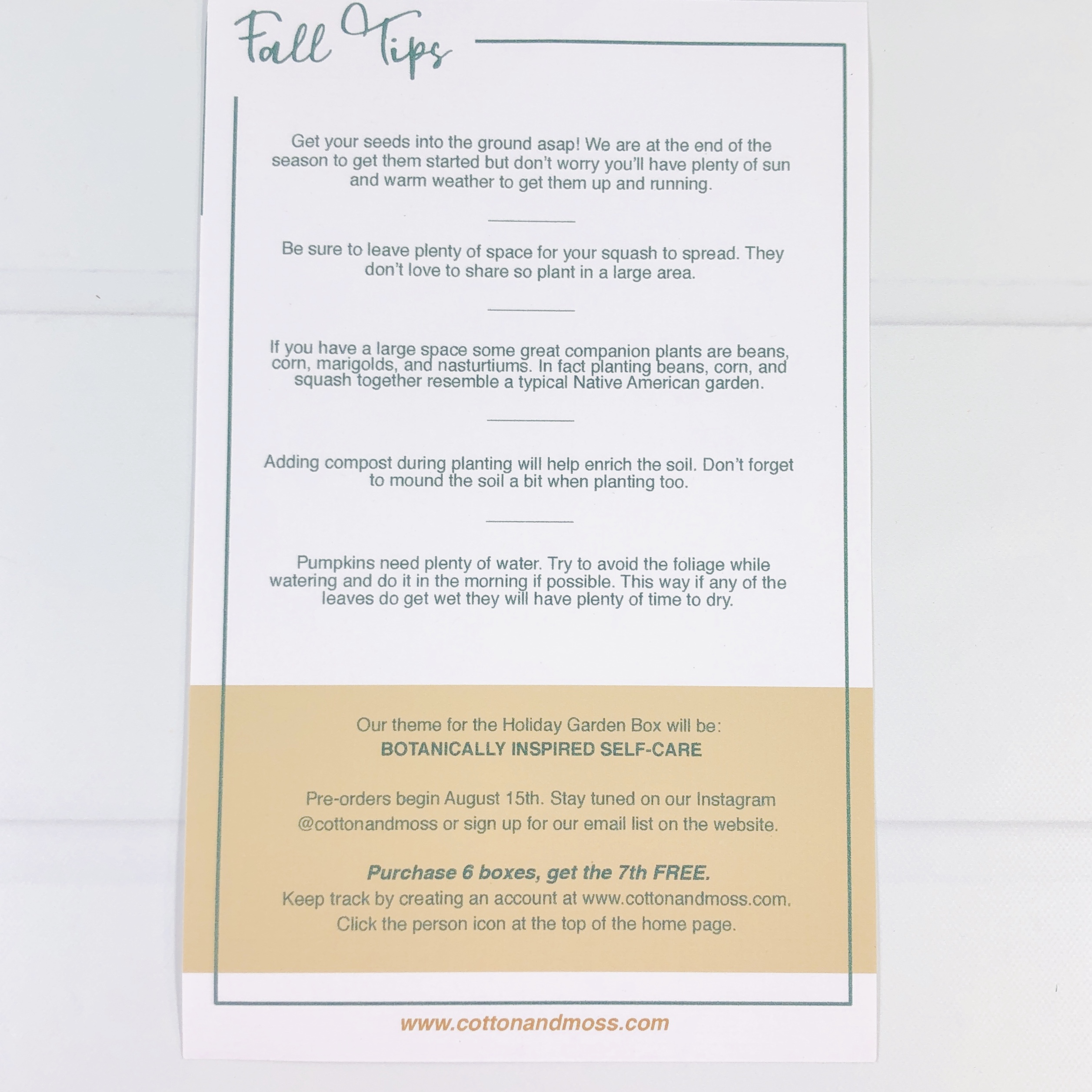 I found another card that told me I needed to get my seeds in the ground ASAP. I live in zone 8 and my Seed to Spoon app says I can plant acorn squash no later than 8/13, and that it takes 80-100 days from sprouting to harvesting. I don't know if it will be fully grown before the first frost, but I went ahead and got my seeds planted, although the remaining seeds should remain viable for about 5 years and I can plant more in the spring. I think it was good of them to switch to more cold-hardy plant seeds for future fall boxes. Note that the theme for the Winter box is shown too: Botanically Inspired Self-Care!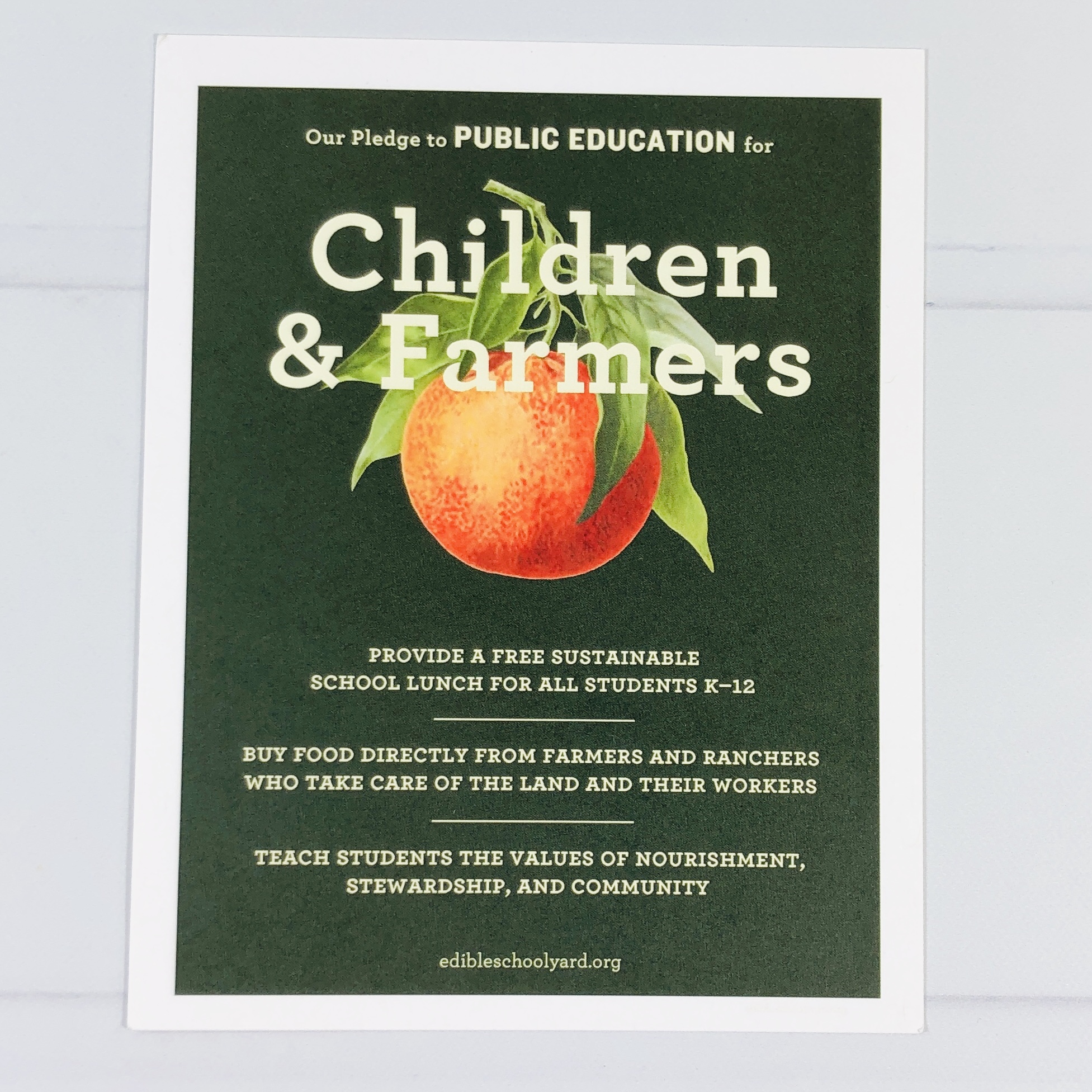 Here is more info on the featured partner.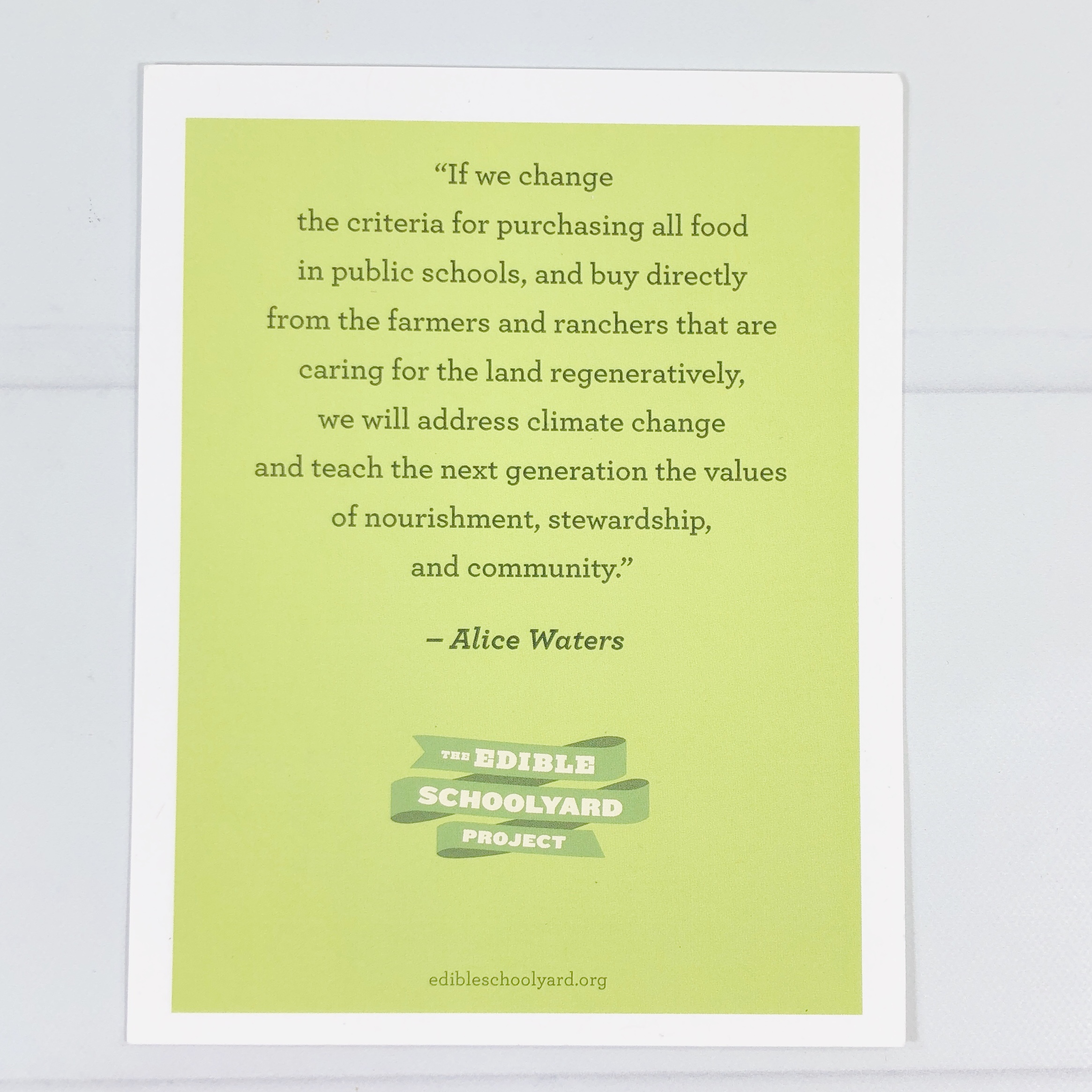 Cotton & Moss will donate $1 from each box sold to this charitable organization.
I found a card with a code that gives me access to a garden planner ($9.95 value). I can't wait to check it out! I have a small 4×4 raised bed and loosely follow the square foot garden technique by Mel Bartholomew.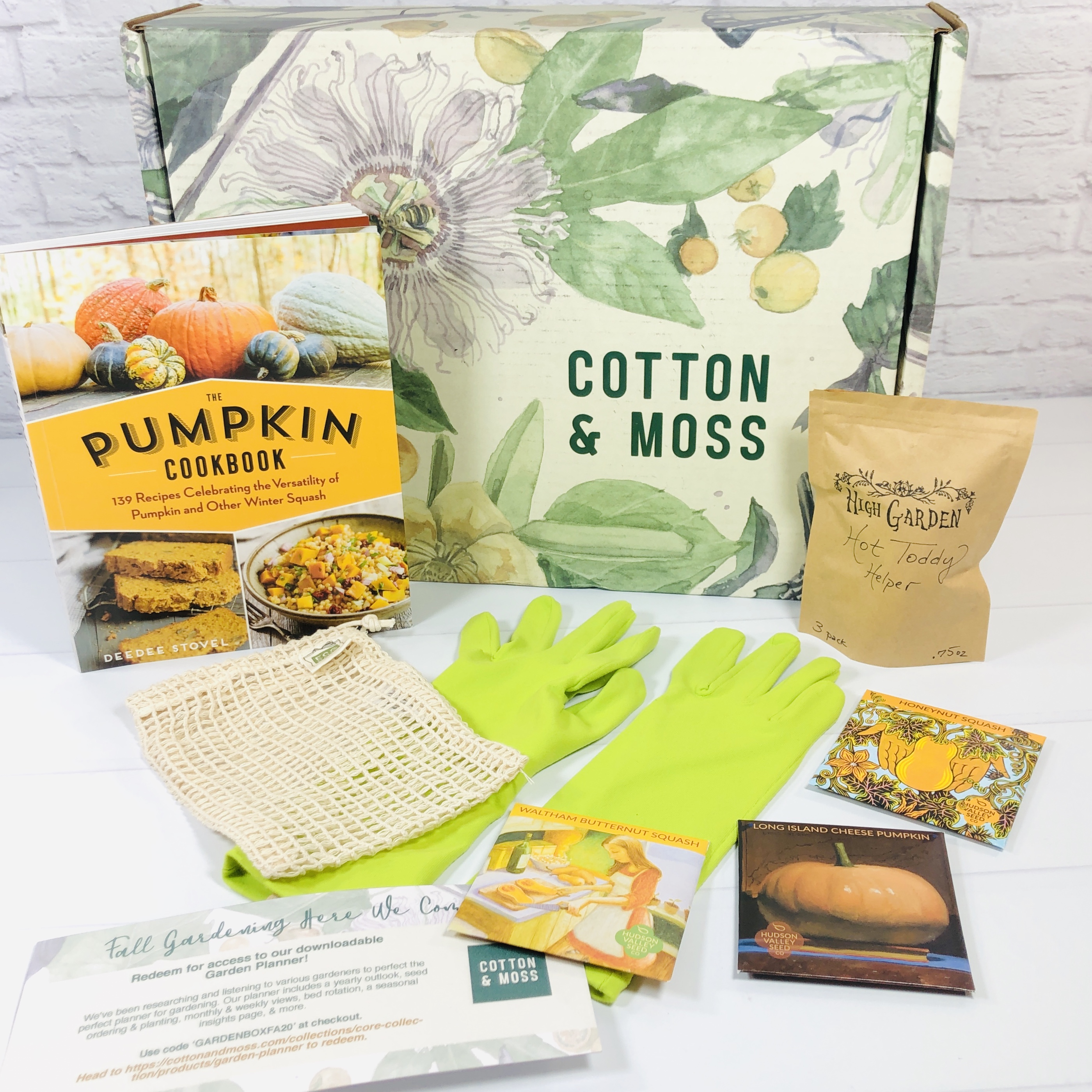 Everything in my box!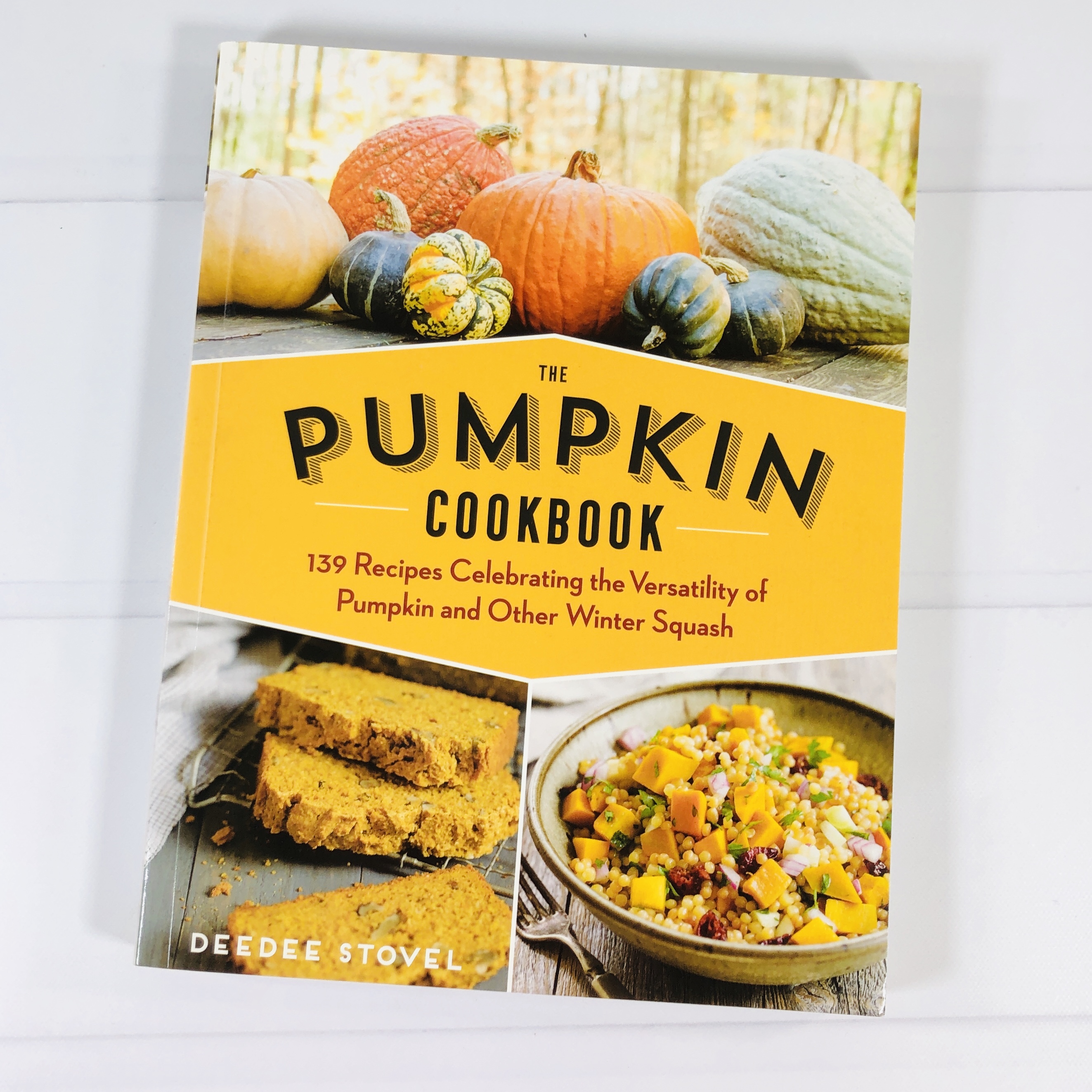 The Pumpkin Cookbook by Deedee Stovel ($16.95 list price, now $13.99) Both of my daughters have glanced at this book, picked it up, and then oohed and ahhed over the pictures and recipes, even my picky eater! Sure, she only mentioned the recipes that had a sweet flavor profile but that's ok by me! I have the feeling she'll be spending more time at home this fall (instead of in school or dancing at football games) so we will bake it up.
From Currant-Pumpkin-Oat Scones to Chicken-Pumpkin Tacos, Pumpkin-Filled Ravioli with Fried Sage, Ginger-Pumpkin Ice Cream, and of course (seven!) pies, this comprehensive cookbook reminds us that the iconic symbol of fall is so much more than jack-o'-lantern material. These 139 recipes offer diverse and delicious options for enjoying pumpkin and other winter squash, such as butternut, acorn, and kabocha, year-round. With recipes for many forms of pumpkin, including both fresh and canned pumpkin puree, and inspired by world cuisines, the versatility of this superfood shines through in snacks, drinks, salads, soups, main dishes, and desserts.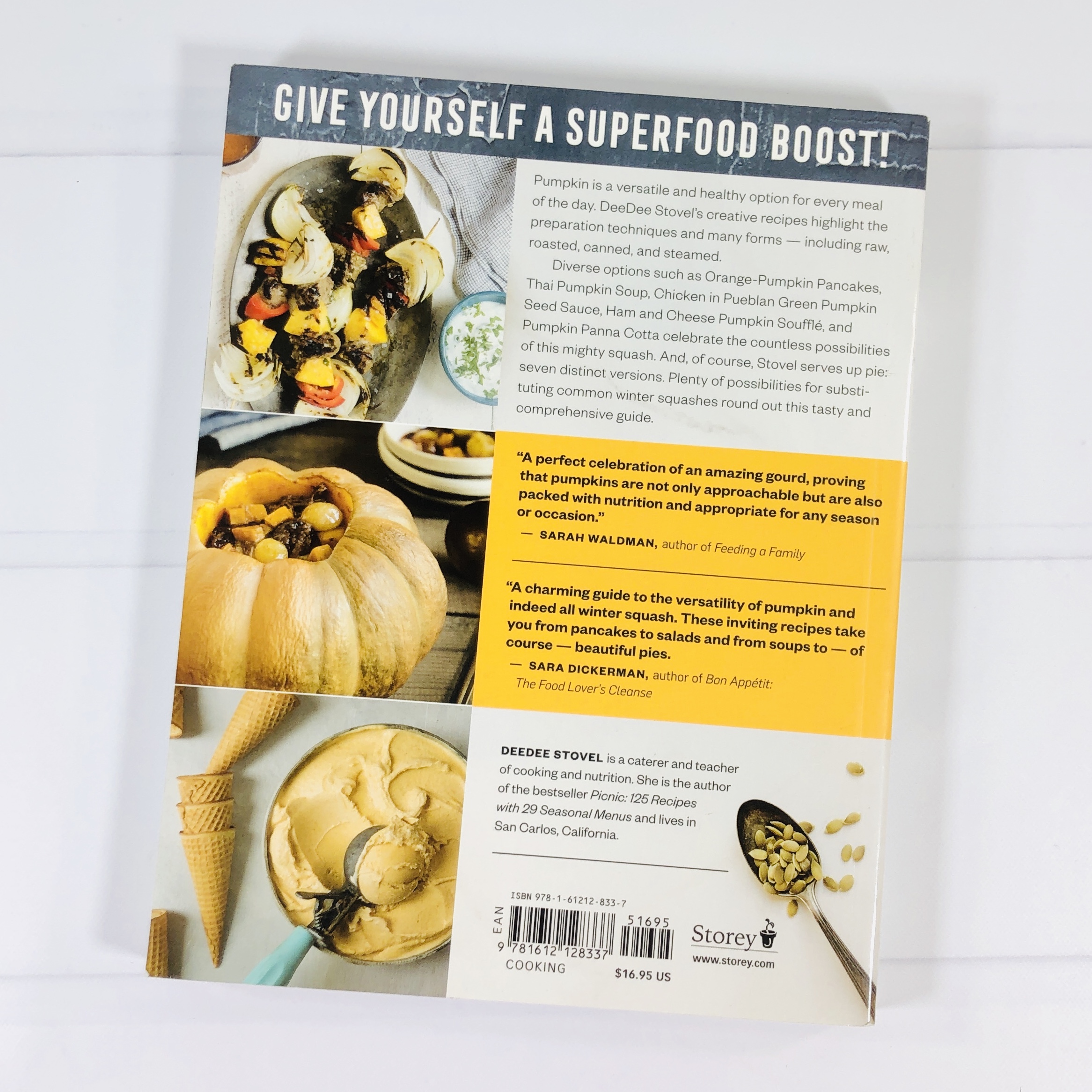 I don't know if we are ready to try a savory pumpkin recipe yet, but I think that's because I can't imagine pumpkin without it being in pie or muffin form.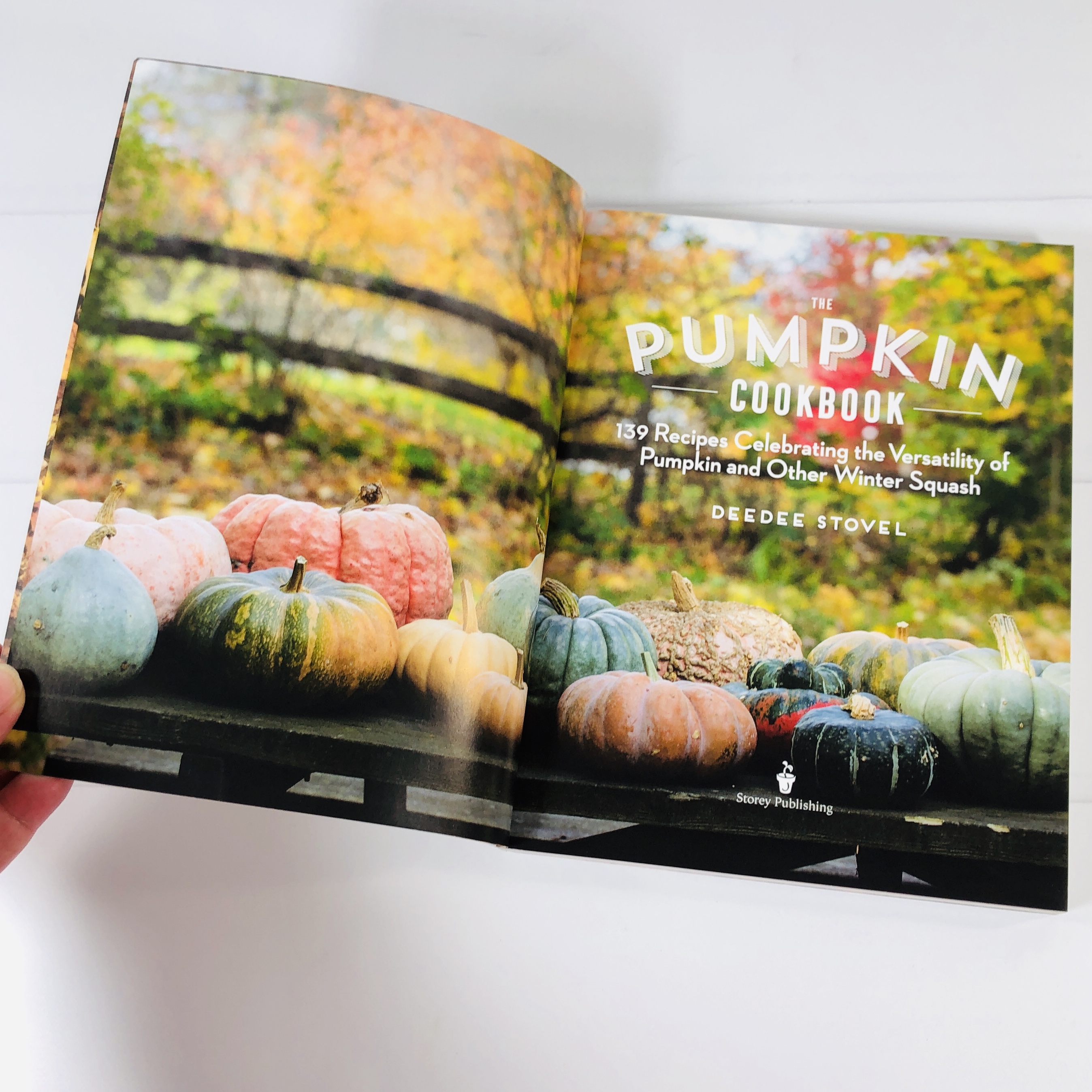 Look at all of those lovely winter squash varieties!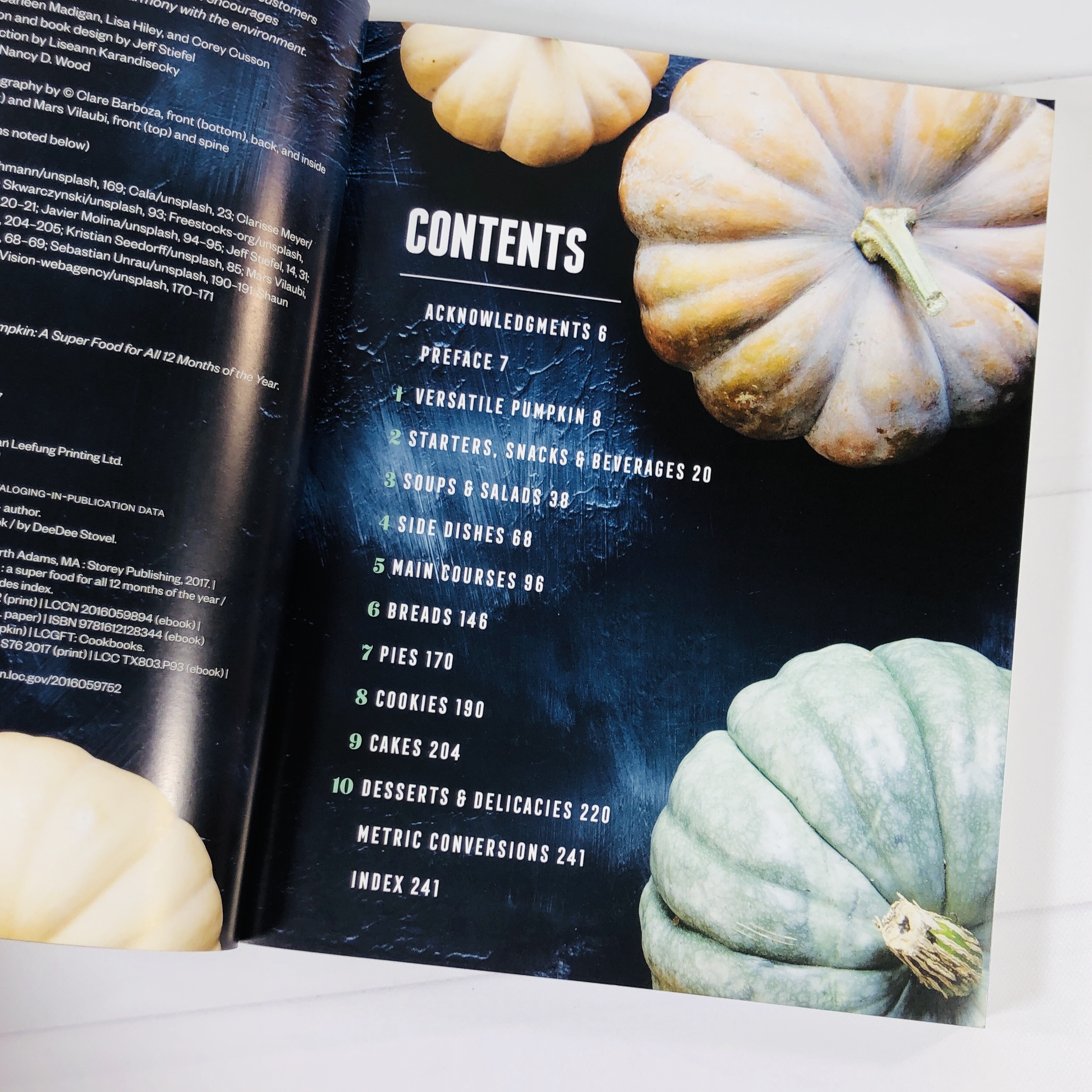 Here's a look at the chapters.
It is way too hot to bake yet in my part of Texas, but pancakes can go straight from the pan to my plate, so this will be the first recipe I try. I'm going to go ahead and stock up on several cans of pumpkin from the store for now, since it will be a while before I can (hopefully) harvest my own.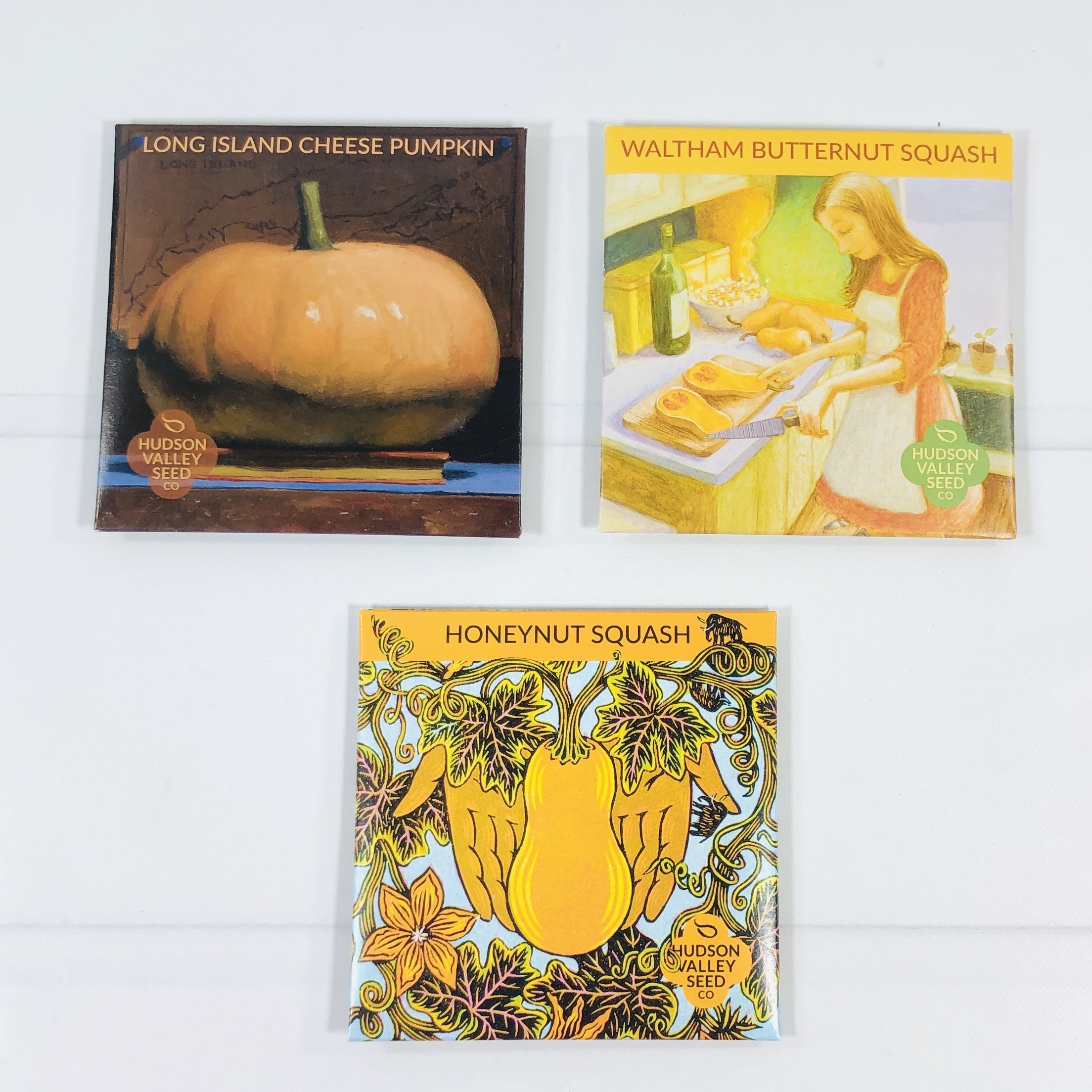 Long Island Cheese Pumpkin ($3.95), Waltham Butternut Squash ($3.95), Honeynut Squash ($3.95) I found three packs of seeds and let me tell you, I have never encountered such lovely packaging for seeds. Also, my local garden centers have no seeds available, so I was happy to find an online source of seeds.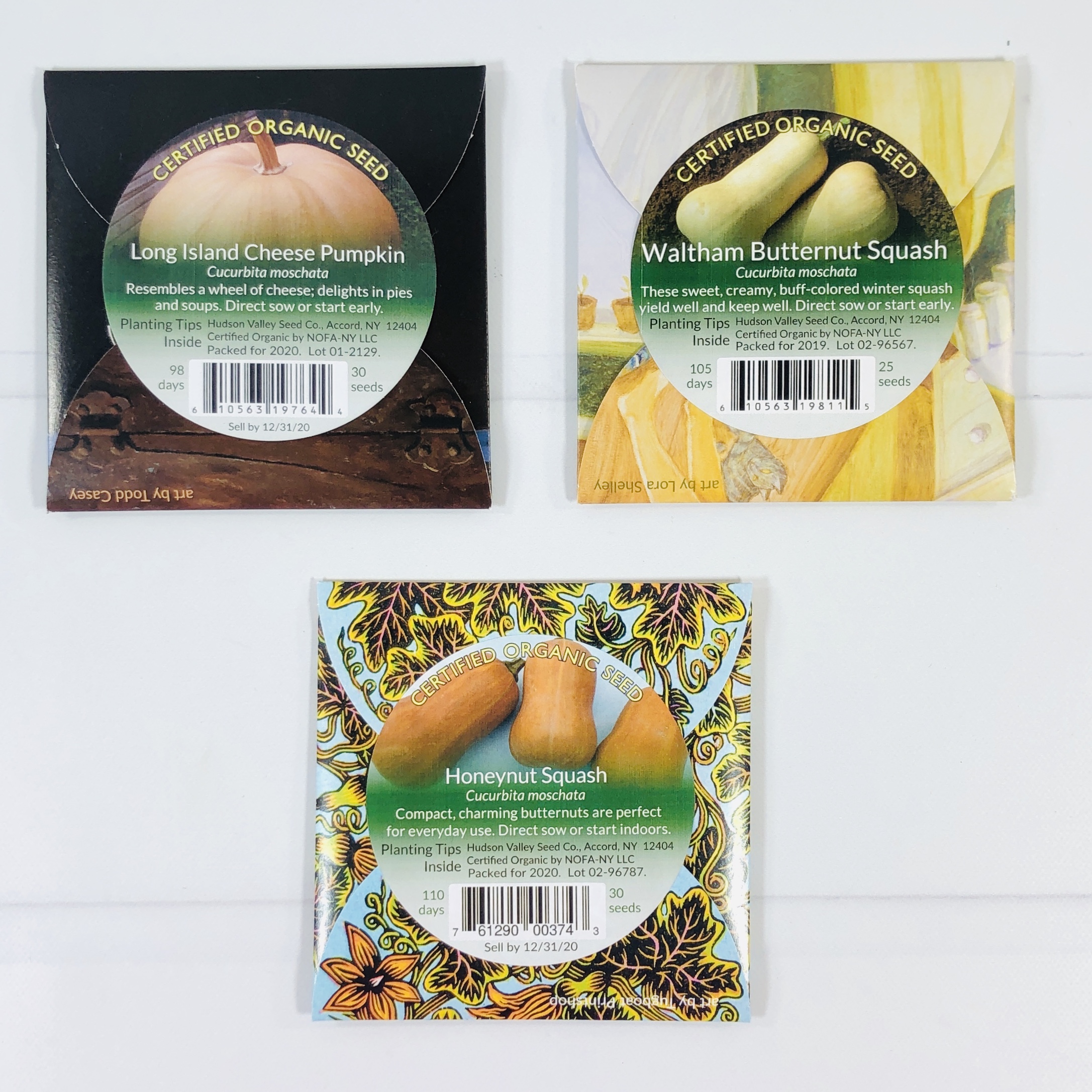 Even the backs of the packs are pretty.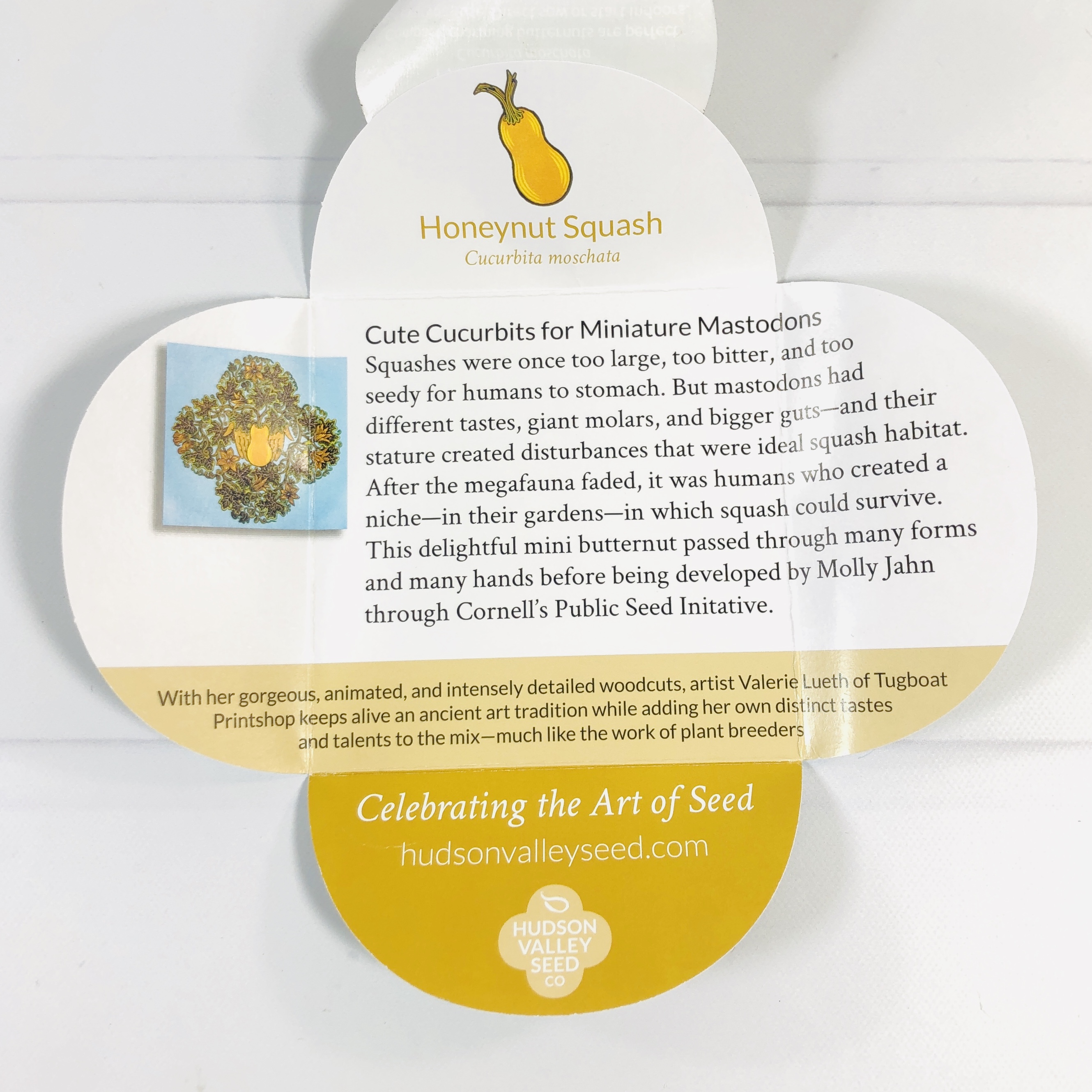 Imagine my surprise when I went to open the seeds for planting and found this inside!
As I mentioned before, some of these plants take a long time to mature and are ideally started in spring for a fall harvest. I chanced it, but with 30 seeds in a pack, I have plenty left over, and the viability is about 5 years.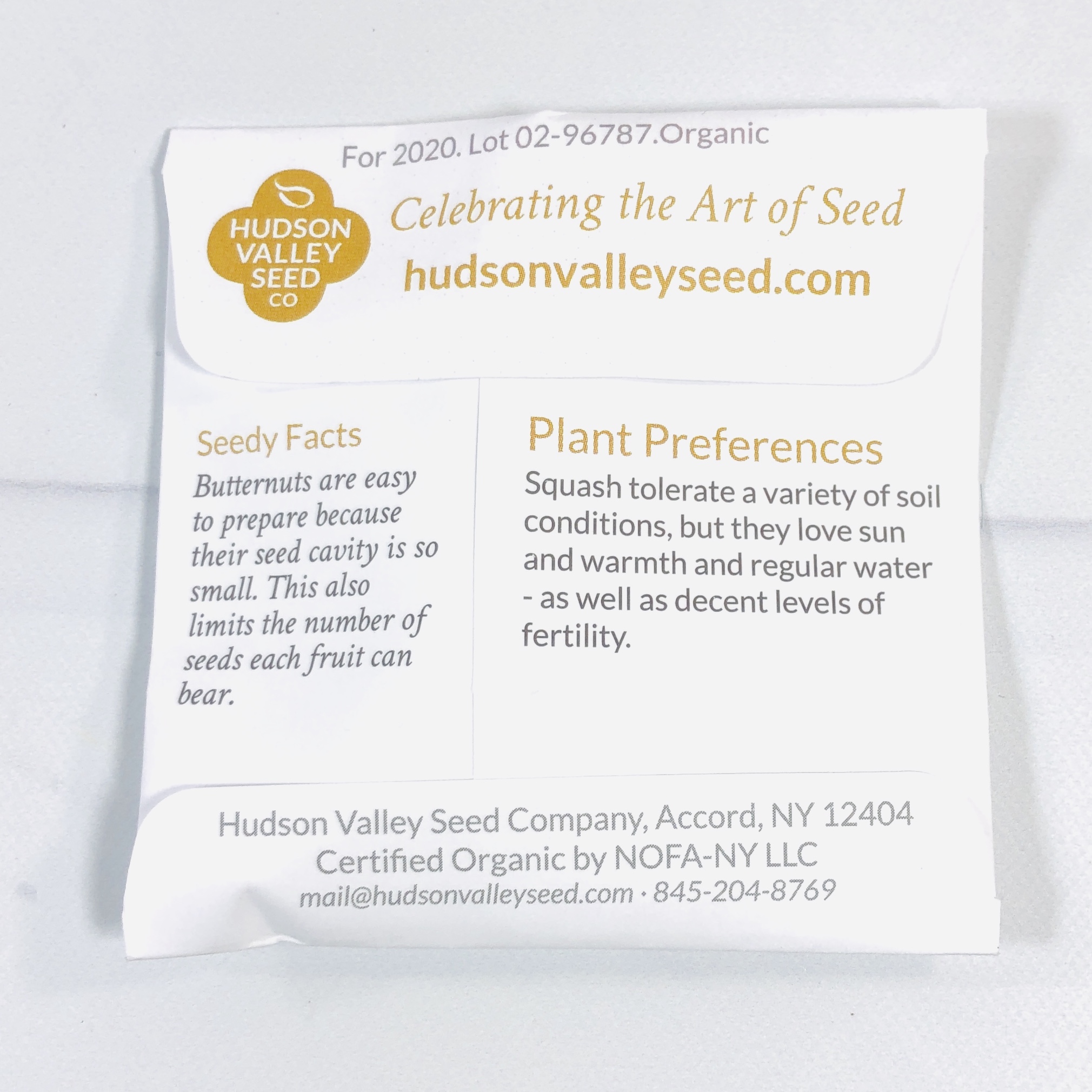 We took a lot of walks before it became super hot and I saw a backyard garden that had butternut squash growing on a trellis!
The other two seed packs had similar info on the inside.
Foxgloves Gardening Gloves Original ($26) When I saw that "foxgloves" were coming in my box, I was a little worried, since that's a toxic plant and I have cats. Imagine my surprise when it turned out that was the brand name of some gardening gloves!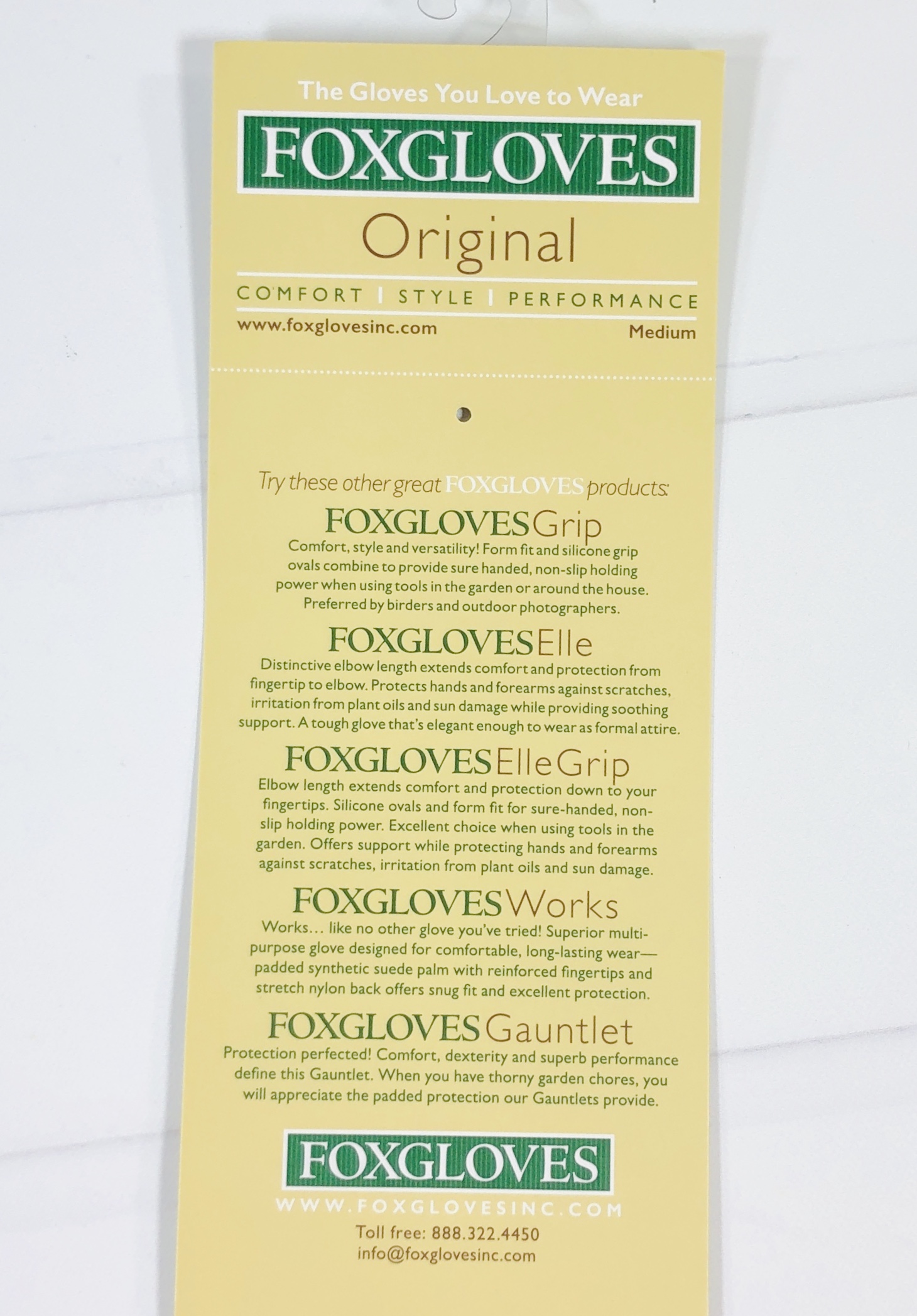 In fact, they make several types of gloves for various needs.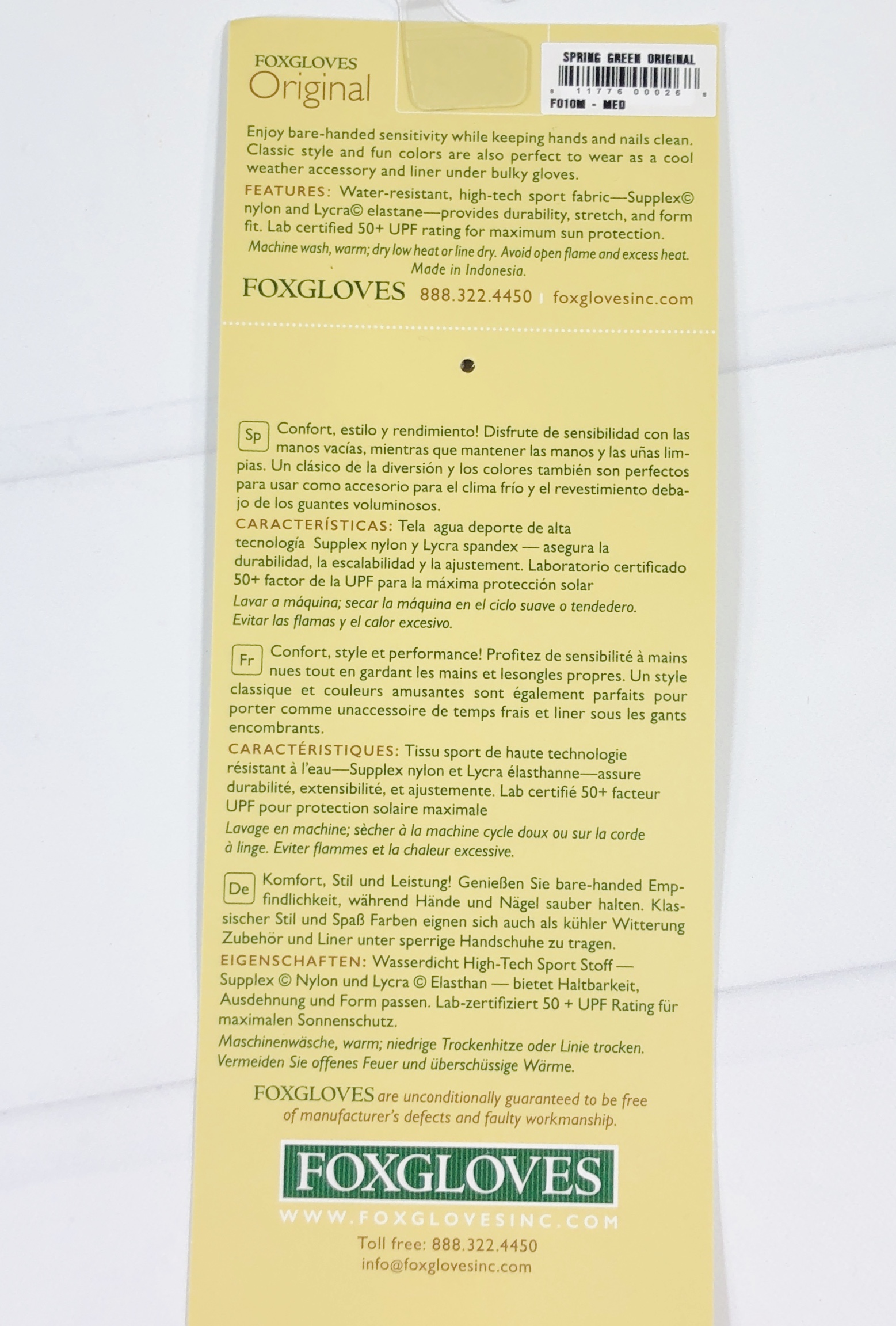 These thin gloves are supposed to give a bare-handed feel while gardening, while also keeping hands and nails from becoming dirty. They can also be used as liners under traditional winter gloves to keep your hands warm.
The gloves are made of nylon and lycra and are longer than traditional gardening gloves. They aren't waterproof but then they aren't coated either, and you can throw them in the washer and dryer. Use something sturdier if you are dealing with thorns.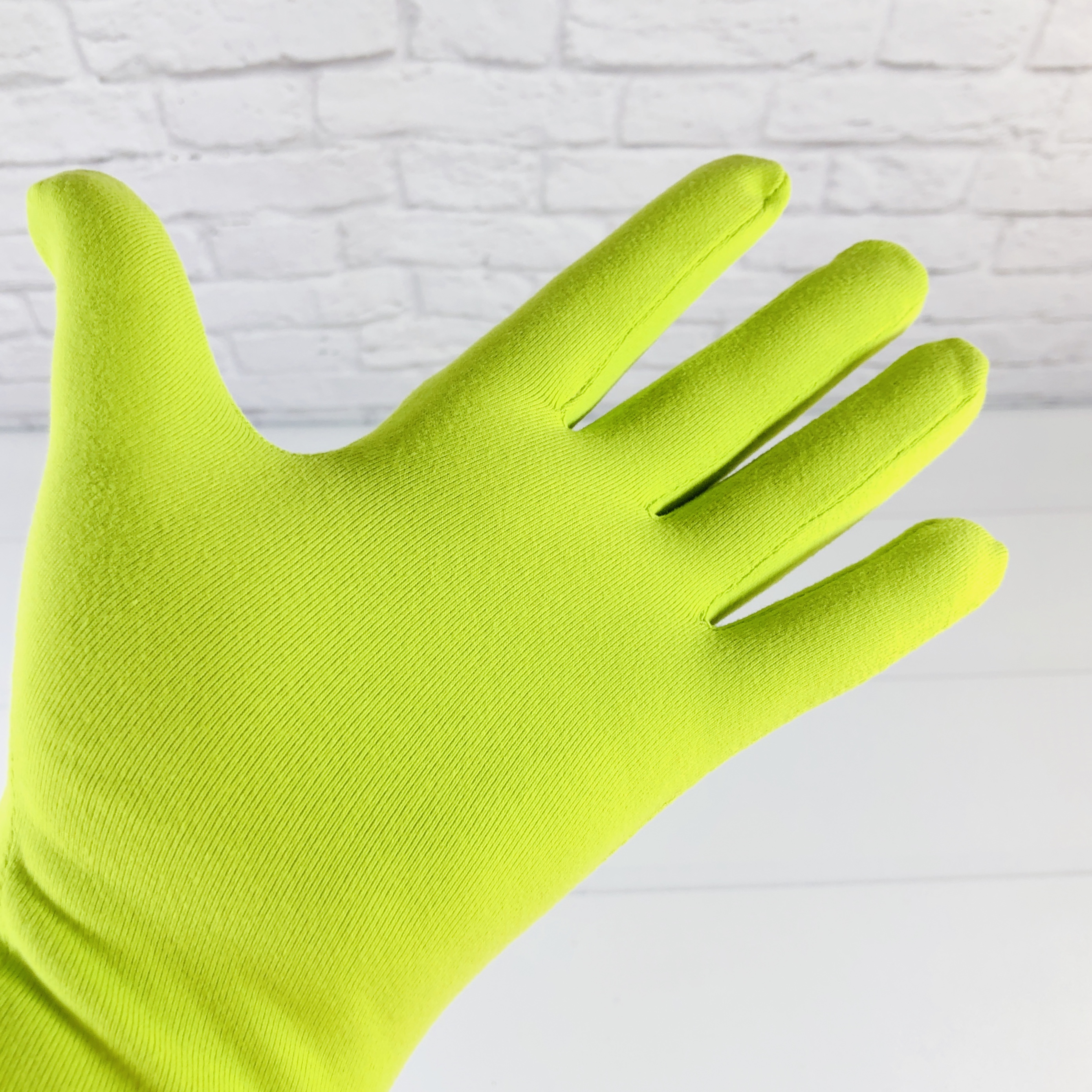 I received the size medium, which fits my plus-size hands like a, well, you know!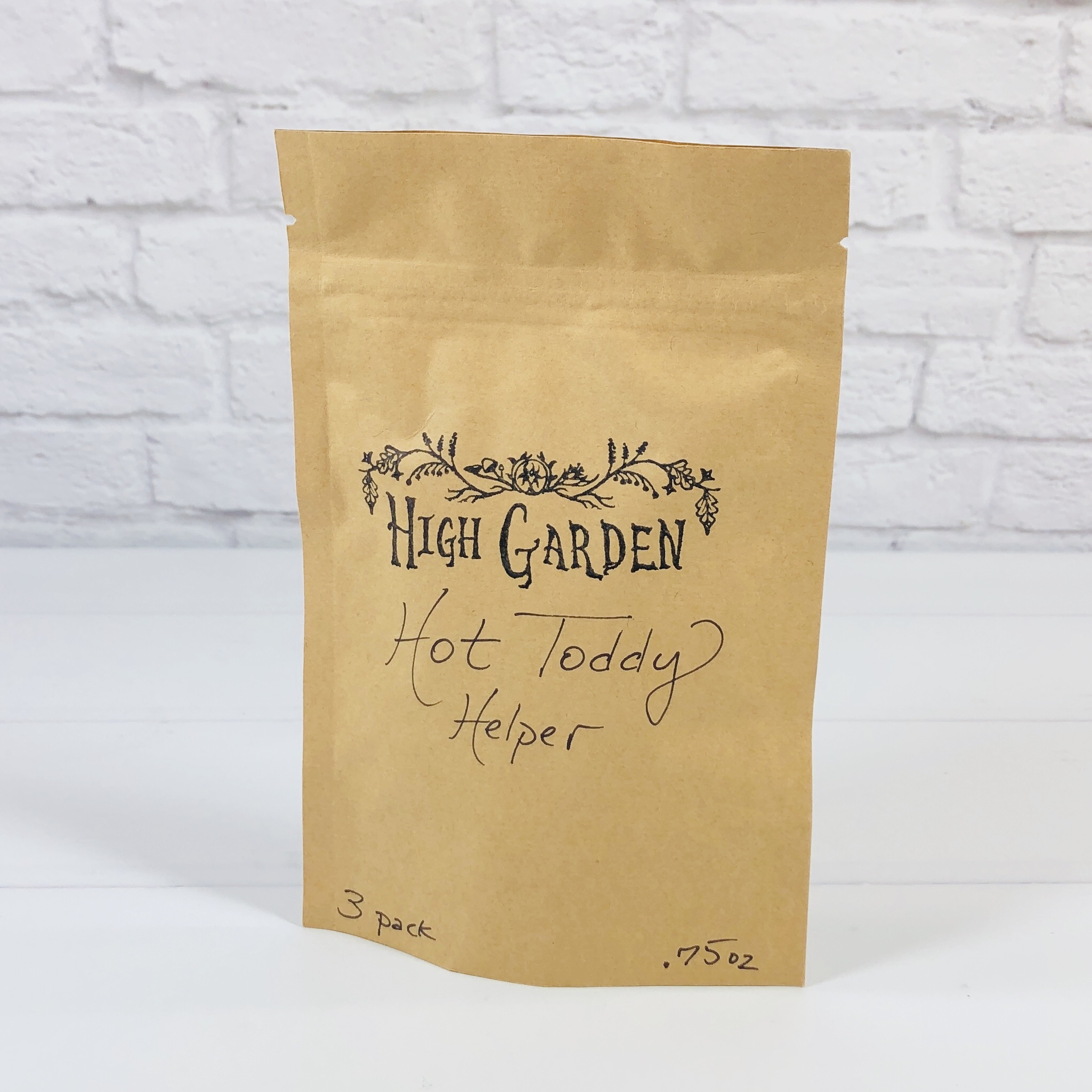 High Garden Hot Toddy Helper Tea I had a look around this brand's website and wouldn't mind trying some of their other teas, or maybe all of their other teas. They sound delicious for body and soul.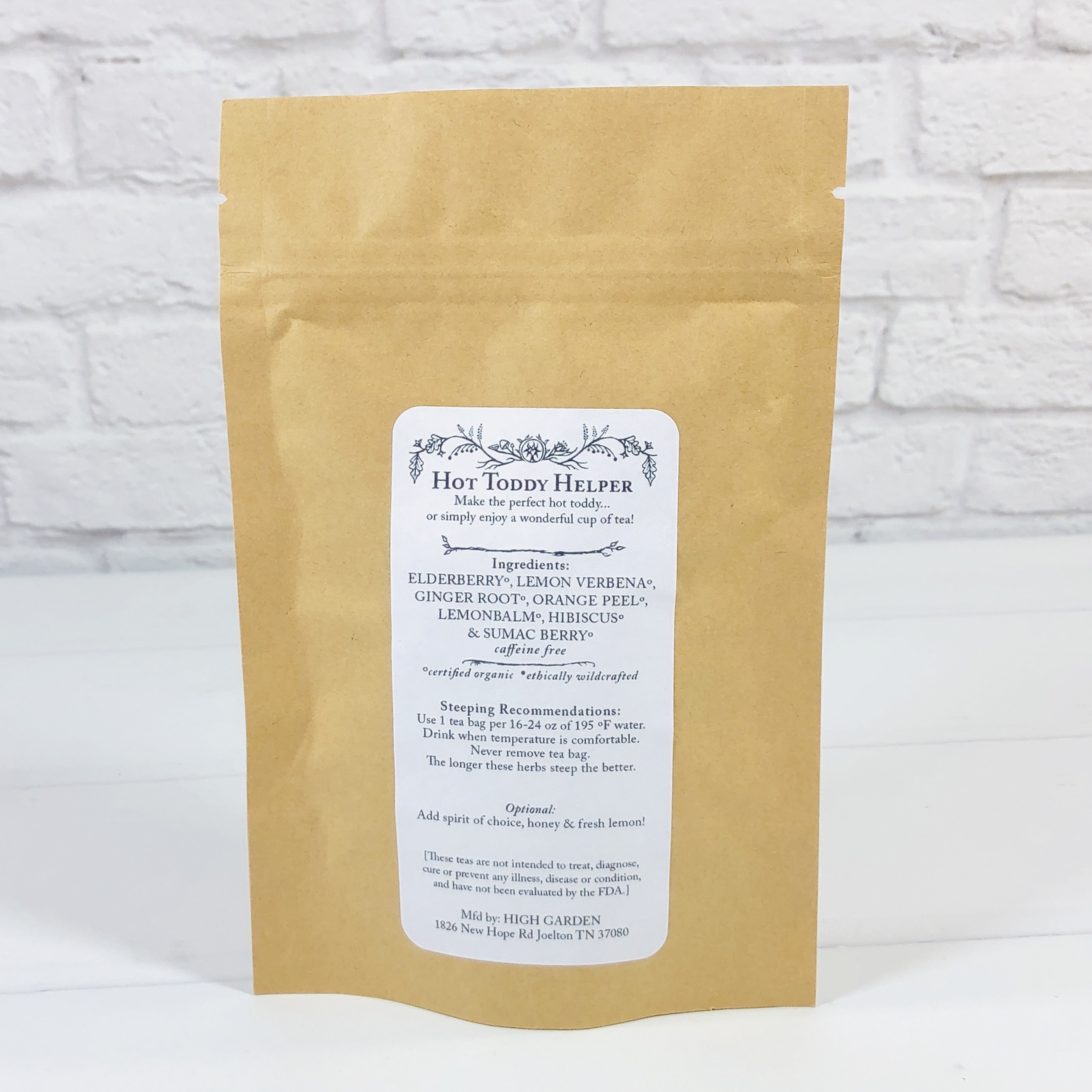 Ingredients in this herbal tea include elderberry, lemon verbena, and ginger.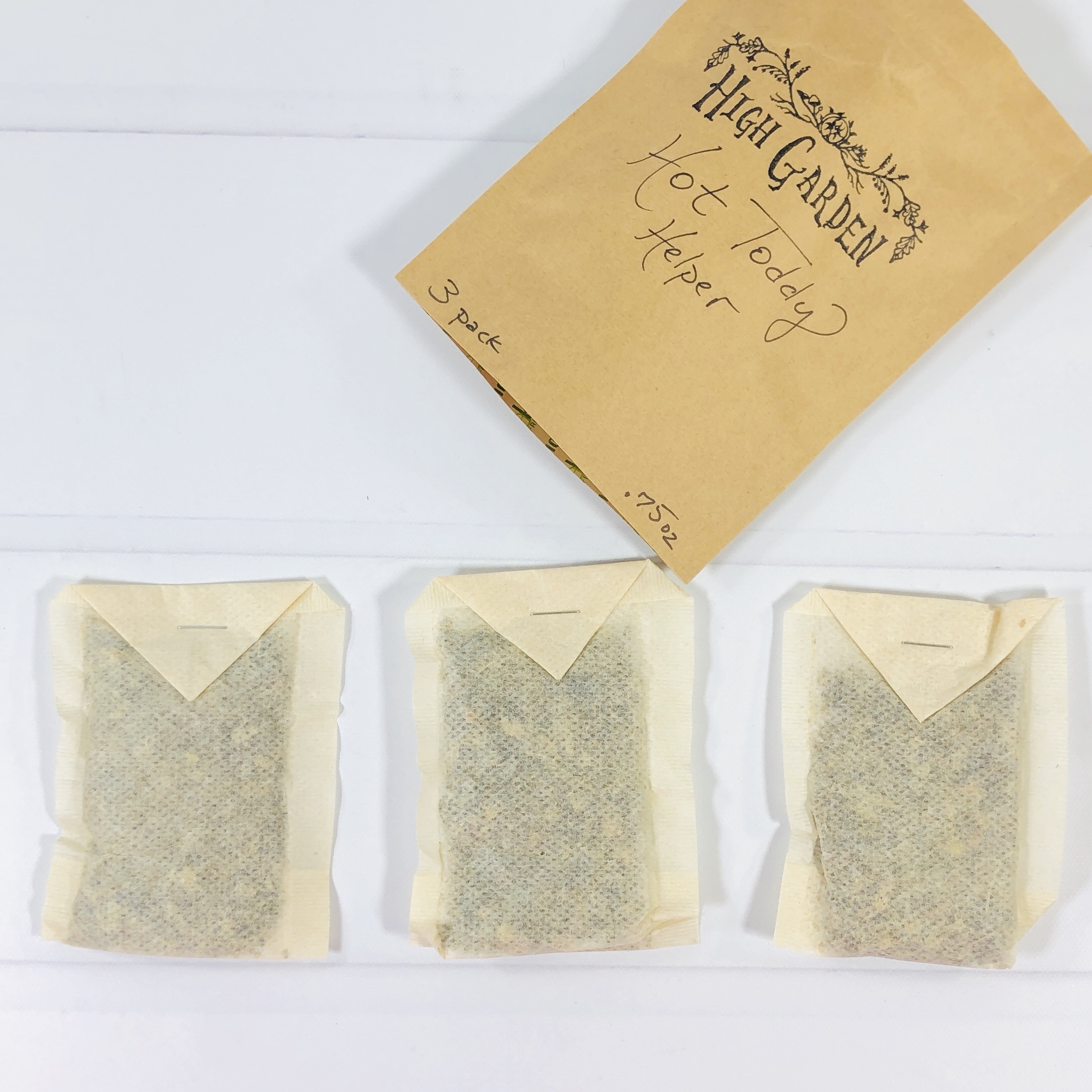 There were three individual bags inside. Steep in 16-24 of not quite boiling water and drink as is or add honey, lemon, and maybe a dash of something stronger, like rum or whiskey. The tea bags are compostable.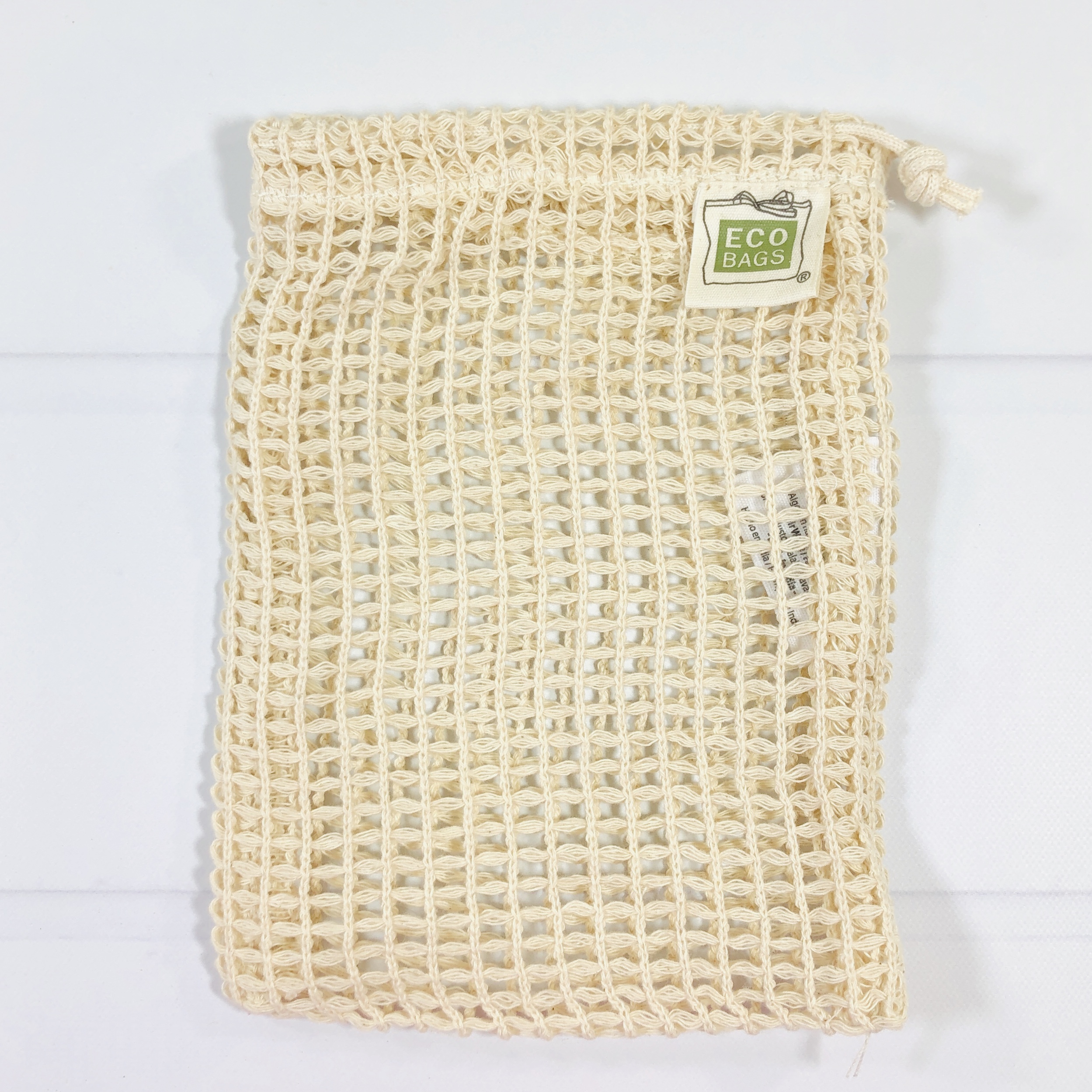 EcoBags Mini Drawstring Ditty Mesh Bag ($3.58) I believe that if you order seeds from the Cotton & Moss website, they are packed in this mini mesh bag. The bag measure 5″ x 7″ and is made of natural cotton. You can place small items inside and then place this bag in an even larger bag and then easily find what you are looking for.
This box really raised my spirits! I was so depressed about my sad little summer garden (bunnies ate everything!) so when the fall box from Cotton & Moss showed up I rallied my husband to help me start a fall garden (which now has a fence). The fact that this box came with seeds and I discovered where I can find even more seeds was a revelation, as they are sold out everywhere since Covid turned so many people into backyard gardeners. These seeds (plus some of the usual fall seeds left over from previous growing seasons) are now in my raised bed and I even have a few squares left for late season veggies. The cookbook recipes sound so tasty, and I know we will be turning to it again and again once fall starts. The gloves are not only comfortable but they look so pretty with their bright spring green shade. The mesh bag will come in handy and I will try the tea both ways, with spirits and for the spirit. I realize that your box may differ slightly (with different seeds and possibly a different cookbook) but I think most of the items will be the same and of a similar value. I really look forward to next season's box!
UPDATE: Apparently, they had a pre-order box (Squash City) and an immediate fall box (Robust Roots) so that's why seeds, etc. slightly differ.
What do you think of this season's box?