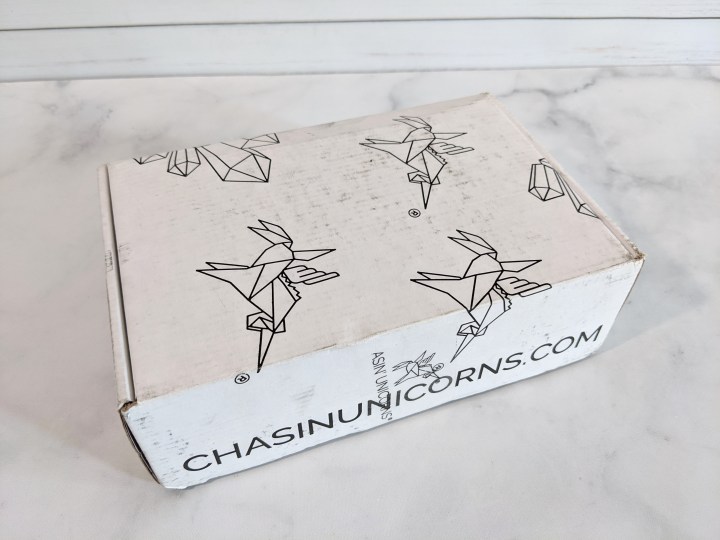 Chasin' Unicorns is a holistic, organic, natural, self-love, and self-care box for the modern independent mom, sister, daughter, lover or wife. Each box will include curated products to align with the current zodiac position.  Items will range from bath & body products, crystals, tea, essential oils​, candles, ritual tools,​ wellness supplements, and more​, ​all dedicated to self-care. Everything is organic, holistic, toxin-free, vegan and cruelty-free. The box is $35.70 a month and shipping is $7.75 in the US.
Before even opening the box, the floral smell was amazing. Inside the box, everything was packed tight, but I could see that something dry had leaked a bit.
Everything in the box!
July's box is curated around Leo Season (July 23rd to August 22nd).
There's a simple list of all the items in the box.
Heart Chakra Ritual Oil. This smells so good! Before looking at the ingredients I knew there were roses. The bottle leaked a tiny little bit, but not enough to get on anything else in the box.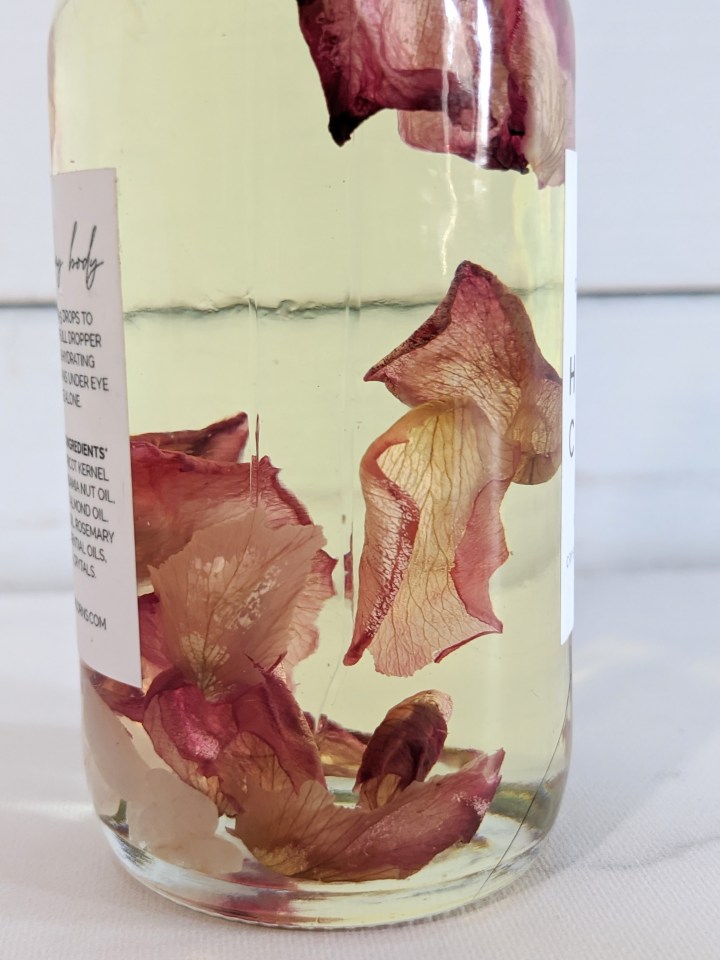 The Rose petals are so pretty!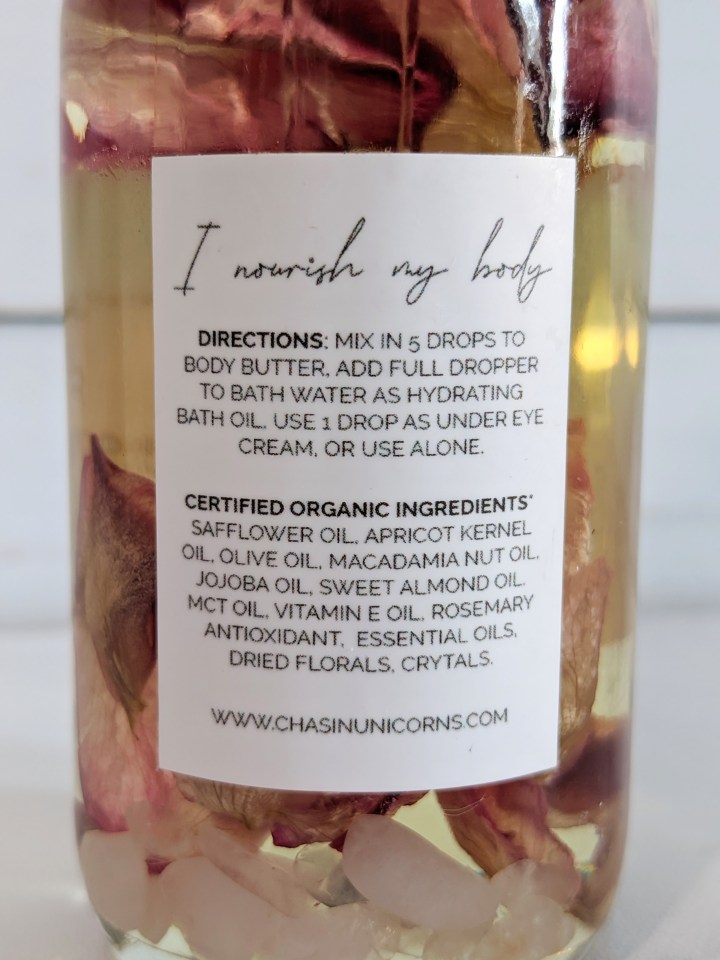 This oil is a blend of certified organic ingredients with dried rose petals and rose quartz crystal. I tried a full dropper to my bath and my skin felt smooth and velvety and the scent lingered for a while. I also used a couple of drops directly on my skin before doing a gua sha massage. I really love it!
Tainted Love Crystal Bath Bomb.
An other lovely floral scented item, it had Ylang Ylang Oil and Rose Petals.  It hides a mystery crystal inside.
It was wrapped in plastic, but a small piece broke apart and manage to leave a bit of dust all over the other items.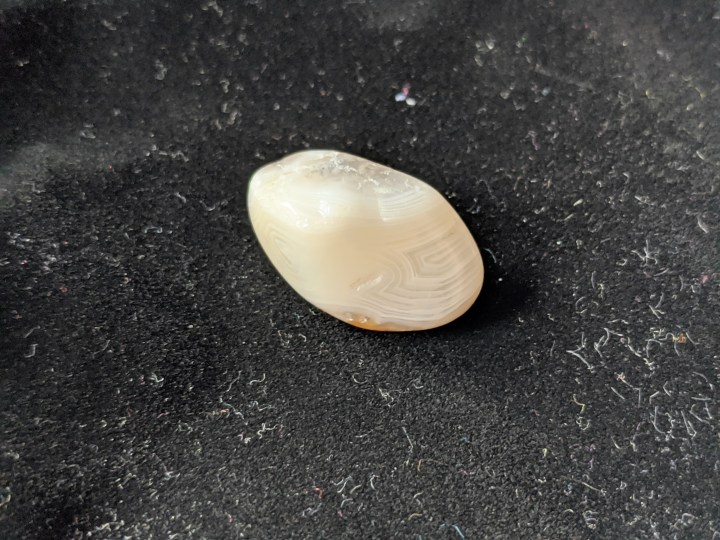 And a little brazilian agate was found in it.
Non-Toxic Sugar Soy Candle. Pure soy wax candle with a cotton wick, the scent "sugared citrus" is the exact description. It's fresh and sweet.
Public Goods Herbal Tea – Organic Chamomile & Spearmint. I'm obsessed with Chamomile tea and spearmint tea, and I usually alternate between the two before going to bed, but I've never thought of putting them together. Here's my new favorite herbal tea! It has that nice subtle floral taste of the chamomile with the freshness of spearmint. My husband is also a huge fan and we may have drank them all already.
My only issue is that they are single wrapped in plastic.
Travel Bamboo Straw Pack. Reusable straws are a must. I have a lot of stainless straws, but I had never tried bamboo before.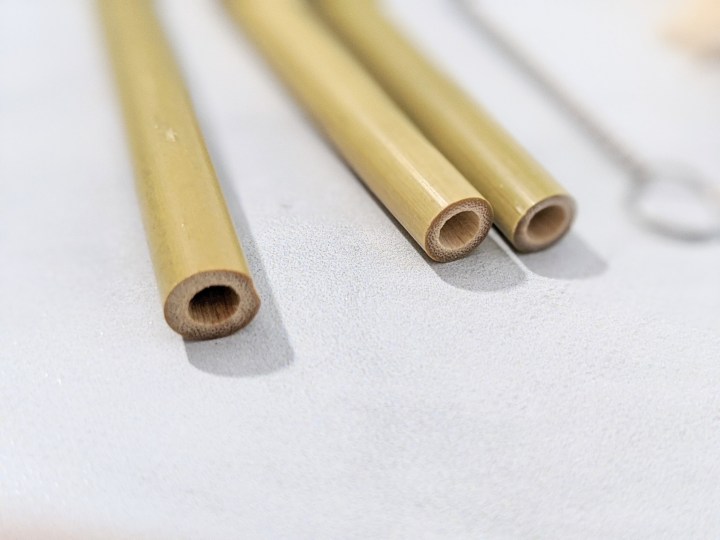 They are wide enough for most liquid drinks like iced tea or coffee and pop, but I don't think the opening is thick smoothie friendly! They are still perfect to throw in the purse in their cotton pouch and it's always nice to have an extra cleaning brush
PB Bites – CocoaCrunch. Made with roasted peanuts, natural cane sugar, organic crispy quinoa, and cocoa powder, these little bites are a fun pick-me-up treat.
This was a lovely Leo themed box full of self-care products and good for you treats. The scents are amazing while still not being overwhelming, and the heart chakra oil is great at keeping my skin hydrated and relaxed. I loved the tea and the PB Bites. Everything in this box was a great reminder to take a moment for a self-care ritual.
What do you think of this month's Chasin' Unicorns box?