We have the fourth spoiler for the CAUSEBOX Fall 2020 Box! This box begins shipping in mid-late September.
The Fall Box is stuffed with a range of products that will fill your Fall with all kinds of cozy. We curated a collection that showcases the best in ethical and sustainable brands, highlighting companies that not only are doing the right thing, but also delivering the highest caliber products. This season's selections are worth over $250.

Looking back at 2020 so far, it's safe to say that we've learned a few things about what matters. For one, we've been reminded how vital connection is, and how our strength and success is found when we stick together and lift each other up. We've also been made keenly aware of the importance of home, having a happy place to call our own that leaves us feeling recharged, whole, and ready to take on the world! Woven into every element of the Fall Box, you'll find the reminders and tools needed to stay connected to others while reconnecting to the positive and calming energy of staying in.
DEAL: Save 20% ($10.99) on your first box when you use this link and coupon code WELCOME20!
Each box includes:
Core Bamboo Bamboo Serve Set – all members!
>This 3-piece set includes a cutting board, spatula, and pair of tongs. Whether you've been learning to cook, your friends consider you the ultimate host, or you have a thing for charcuterie, the Bamboo Serve Set is a simple, useful, and fun way to make a sustainable change in the kitchen.
Bamboo is naturally antimicrobial, which is one of the core reasons you've likely seen it used more and more in homewares. But there's also another reason: Bamboo is a highly renewable alternative to wood and a biodegradable alternative to plastic. Your fun fact for the day? While trees can take 30+ years to grow and plastic can take up to 1000 years to biodegrade, bamboo can grow to its full size in just 3-4 months, where it can be harvested without using pesticides or chemicals, and biodegrade
PLUS either:
Tease Tea 3-in-1 Tea & Fruit Tumbler OR Artisan Direct Milky Way Lantern – annual subscribers may choose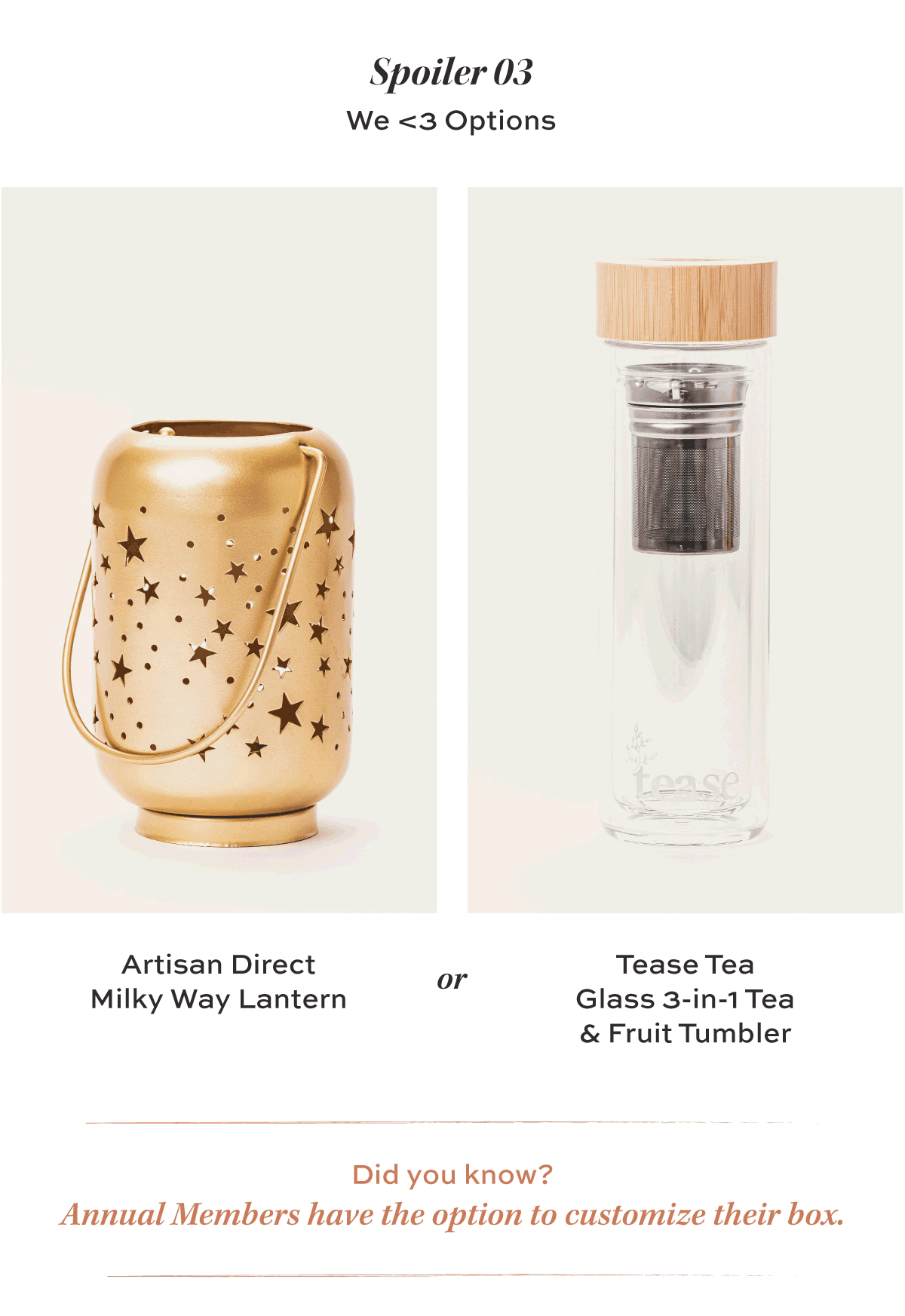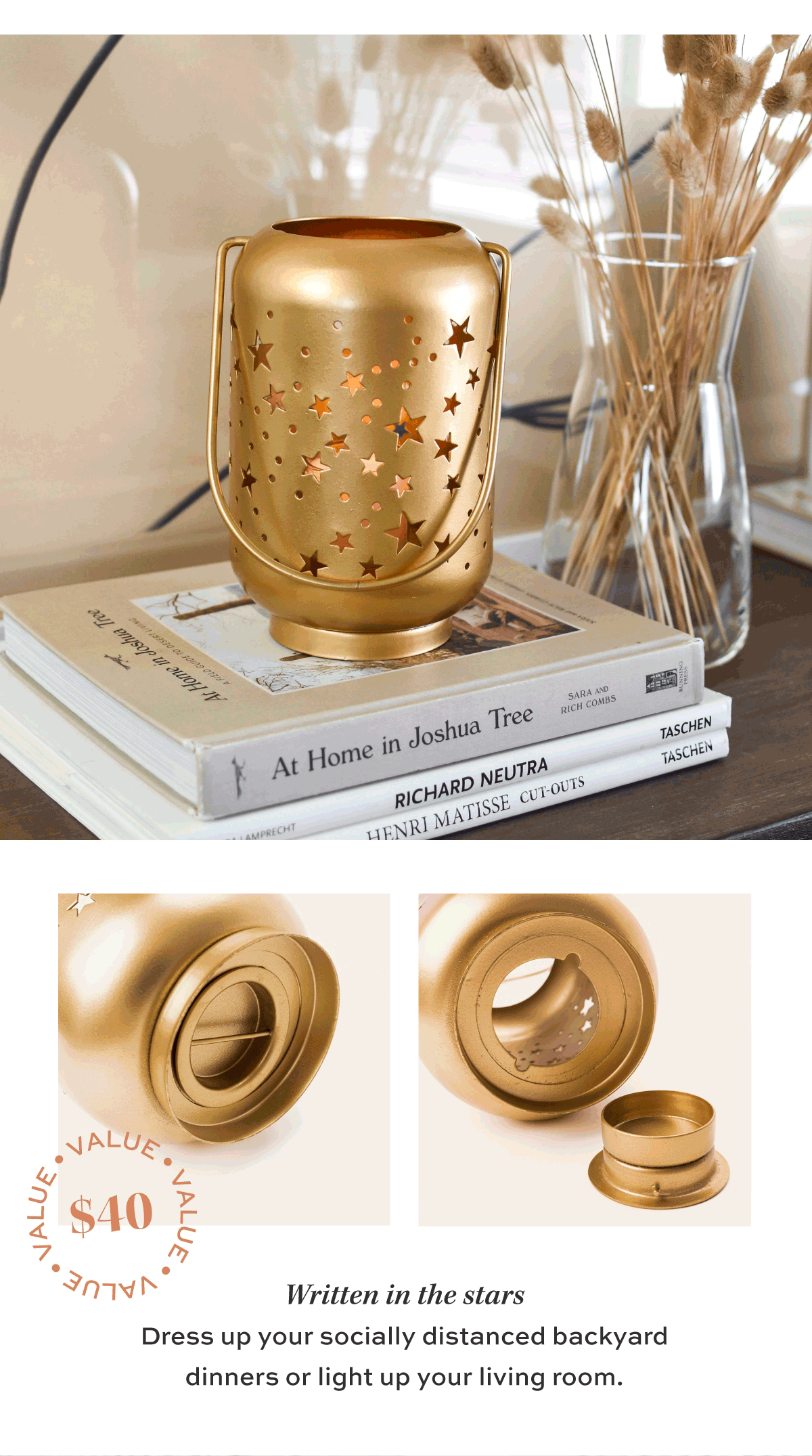 PLUS
Bathen Waffle Bathrobe OR Bathen Waffle Towels (Set of 4) in Charcoal or Mint ($90 value) – annual subscribers may choose
First pick your style, then pick your color For when you're not quite ready to get ready, the dries-so-fast Bathen Robe or Towel Set has you covered. Handwoven by artisans in Panipat, India, these luxuriously soft after-shower pieces feature a waffle knit made 100% ethically with 100% cotton. Waffle knit creates space for additional air to flow through the fibers, allowing them to dry incredibly fast.

Get either the robe or 4 piece towel set (two bath towels, two hand towels) in Charcoal or Mint and many more sustainable and ethical full-size products ($250+ value) for just $49.95
Plus, EITHER:
The Green Co Reusable Facial Rounds (set of 10) OR Buzzy Seeds Basil Grow Kit – Annual members may choose!
Closer looks:
The Fall Box Designer is:
Cynthia Kittler
the artwork created by Frankfurt-based illustrator Cynthia Kittler celebrates the diversity, connection, and empowerment of women
More about CAUSEBOX:
We have two goals. To build a community of women who support women, and to help you discover products that are ethical and sustainable.
CAUSEBOX is a quarterly subscription box curated with socially conscious products for women. In each box, you'll receive 5-8 seasonal lifestyle products that are focused on ethical and sustainable production, donate a percentage of profits to charity, or aim to inspire and empower others.
Seasonal Surprises Receive exclusive products that give back, every three months.
Perks for Annual Subscribers Personalize the products in your box each season, and discover more in the curated members-only shop.
Make a Difference CAUSEBOX curates products that are making the world better. They've created a community that cares about people and the planet.