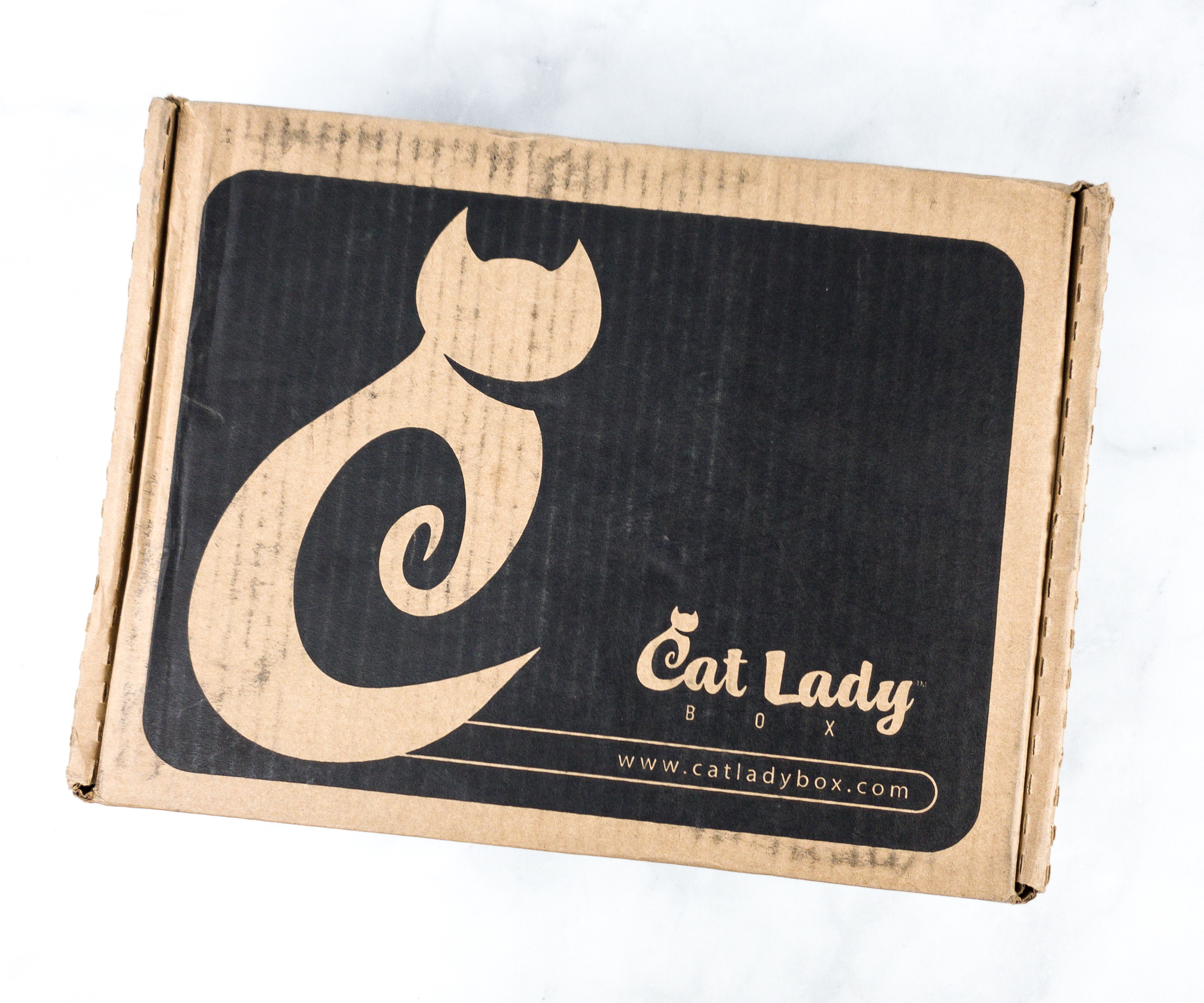 CatLadyBox sends monthly boxes for the cat ladies and their cats! There are two types of boxes: the Crazy CatLadyBox that contains cat-themed items for you and your cat, and the CatLadyBox which contains things just for you. Each curation might include cat-themed shirts, jewelry, home decor, accessories, art, and more – all delivered in a box your cat can keep.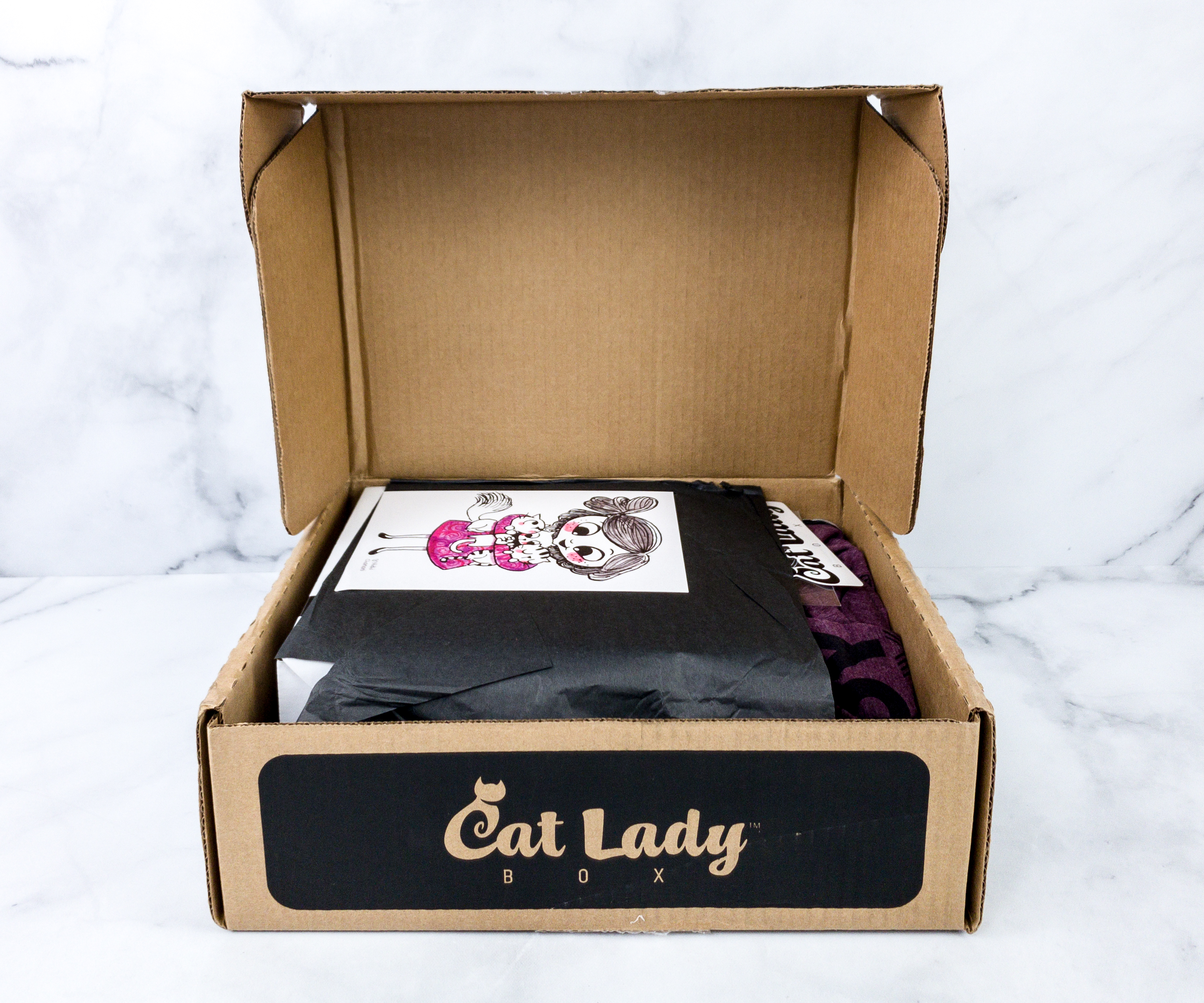 The items were wrapped in black tissue paper, sealed with a Cat Lady sticker.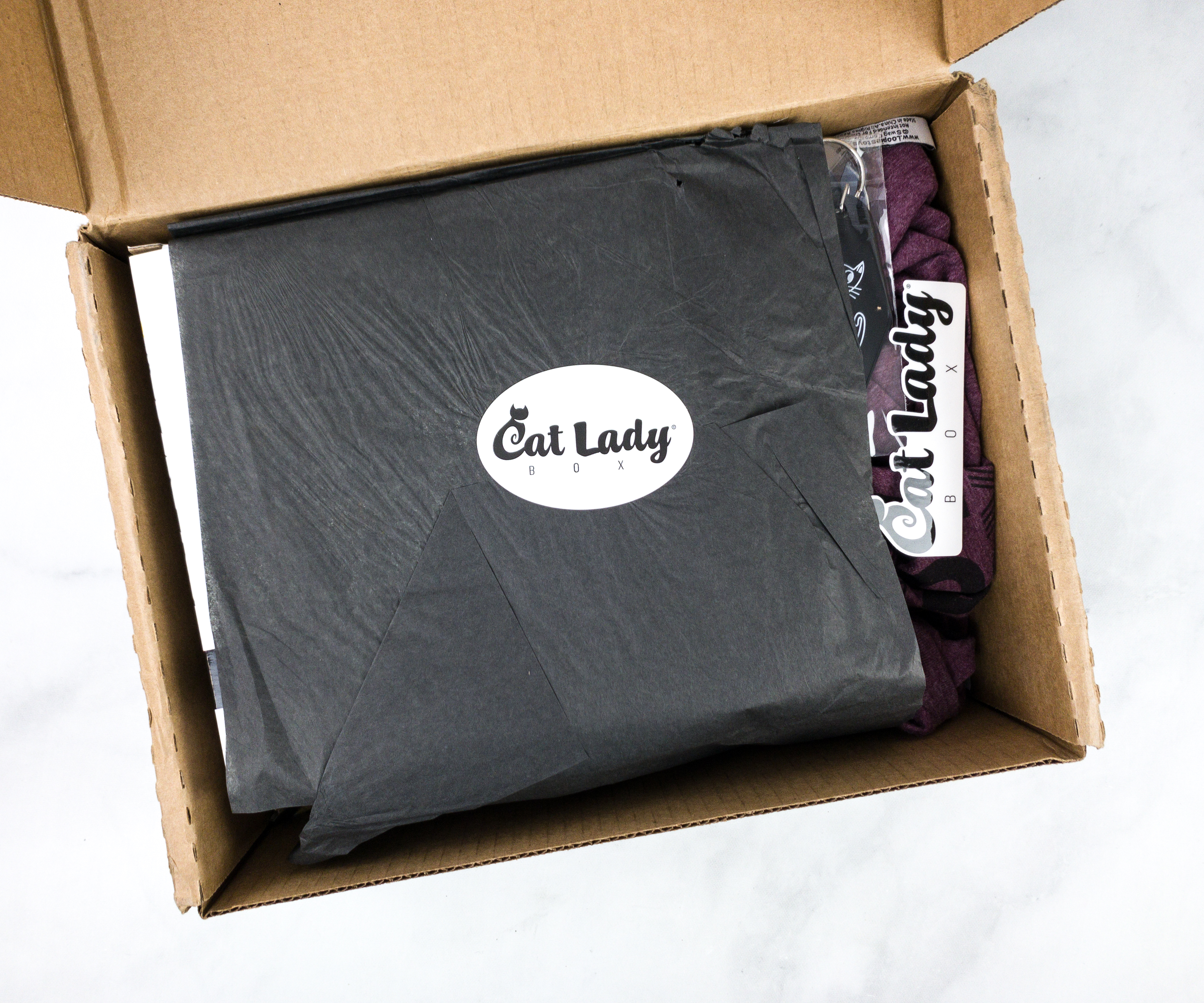 The box is full of cute stuff! Some of them were also wrapped in plastic.
The information card features a cute cat artwork by the featured CatLady artist, Nidhi Chanani, who was born in Kolkata, India, and raised in California. The artwork is entitled "Finders Keepers". 
At the back, there's a list of all the items in the box with their retail value and a brief description. The August 2020 theme is Cat Lady Life!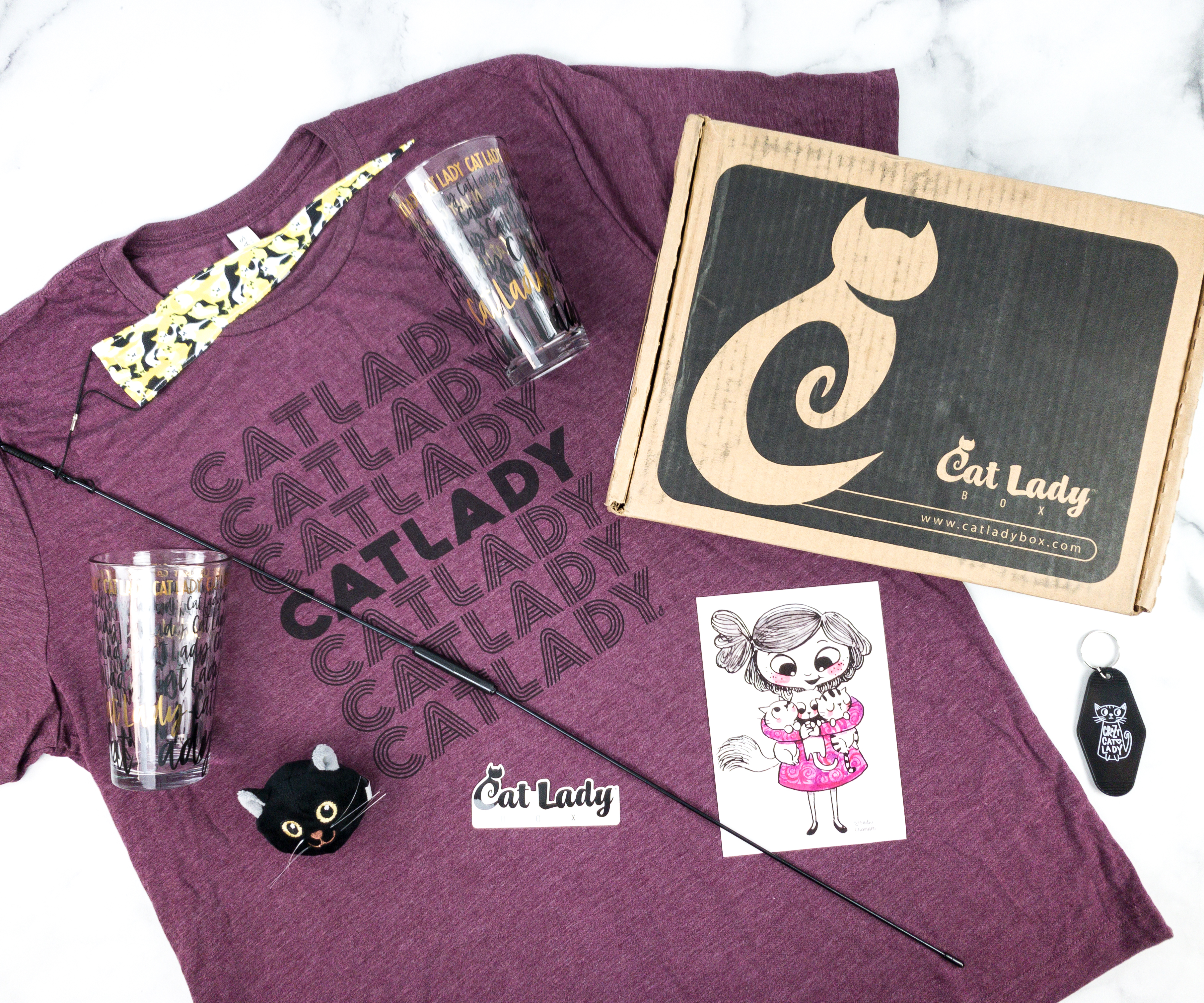 Everything in my CatLadyBox!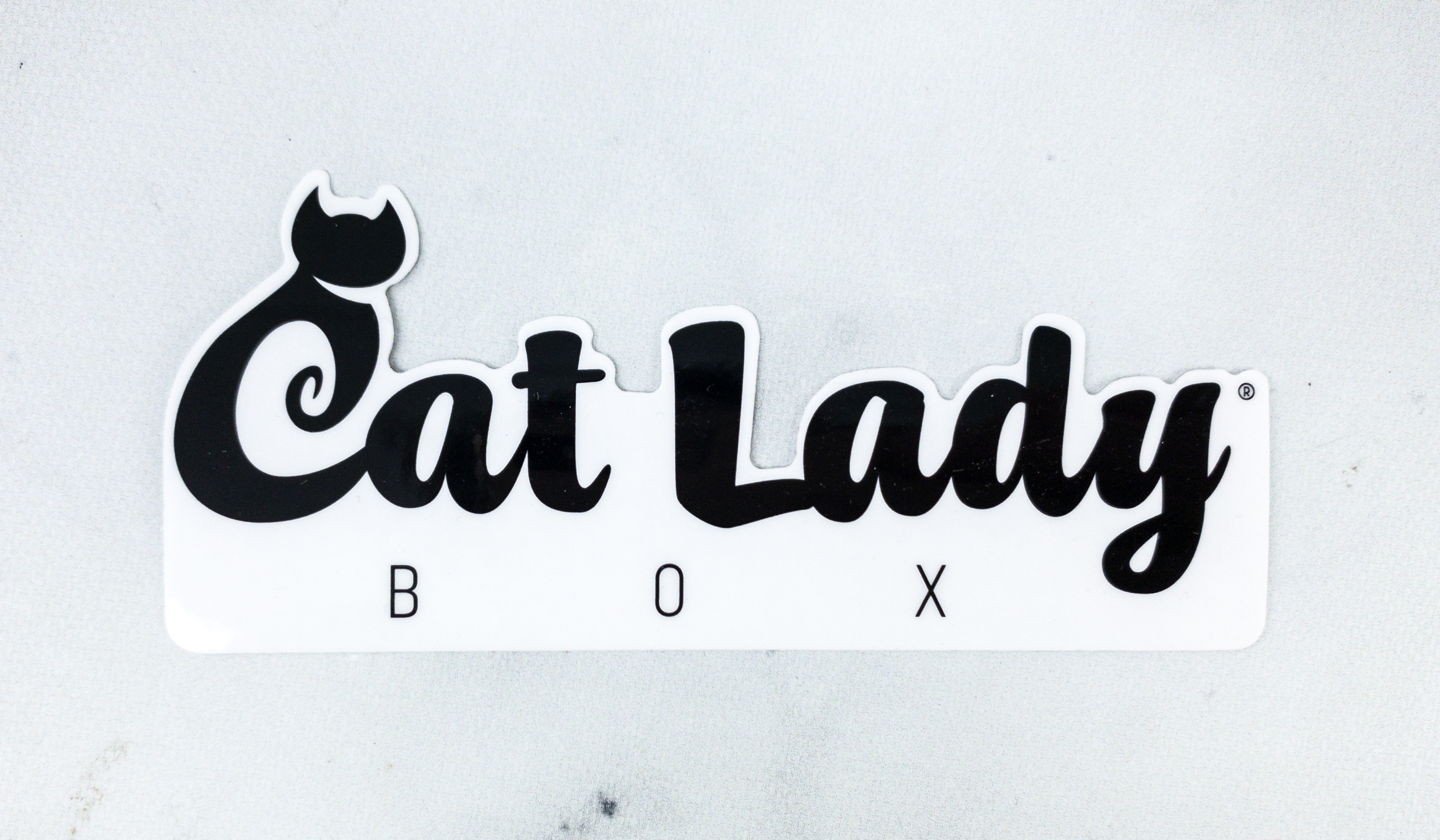 BONUS ITEM: Vinyl Sticker ($3.99) You can put this sticker on any clean and flat surface like your laptop, notebook, or on a water bottle, just to add that Cat Lady flair!
Cat Lady Retro Keychain ($9.99) It's a motel-like, vintage style keychain that will show your cat lady side!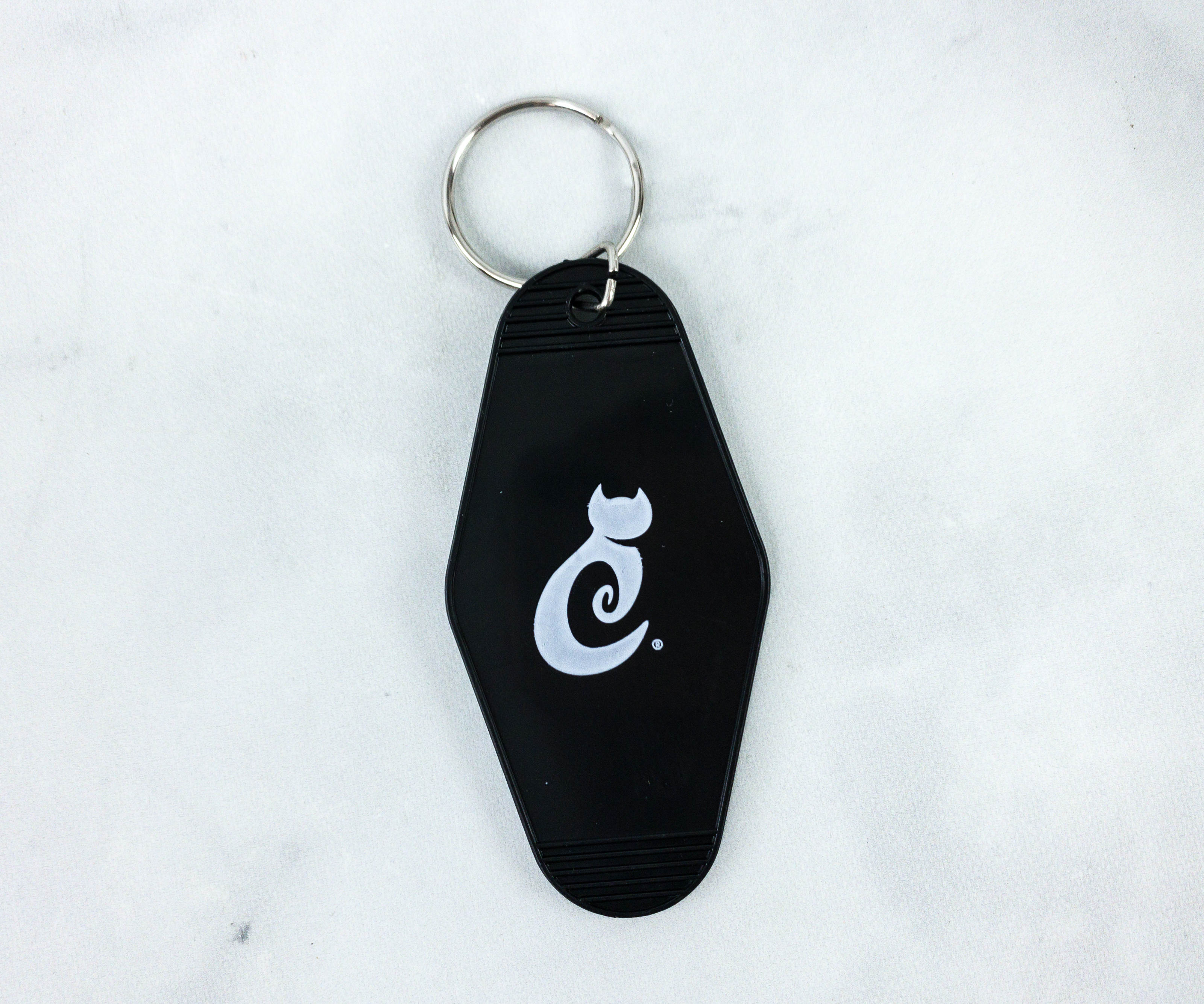 The back of the keychain has the CatLadyBox symbol. It can be used to hold your keys together, or as an accessory for your bag.
Cool Cat Catnip Toy ($5.99) Your kitty will have a new best friend in the form of this cat head doll!
They will be truly inseparable as the toy has catnip inside! The facial features are embroidered so they are sturdy. The cat head even has its own whiskers.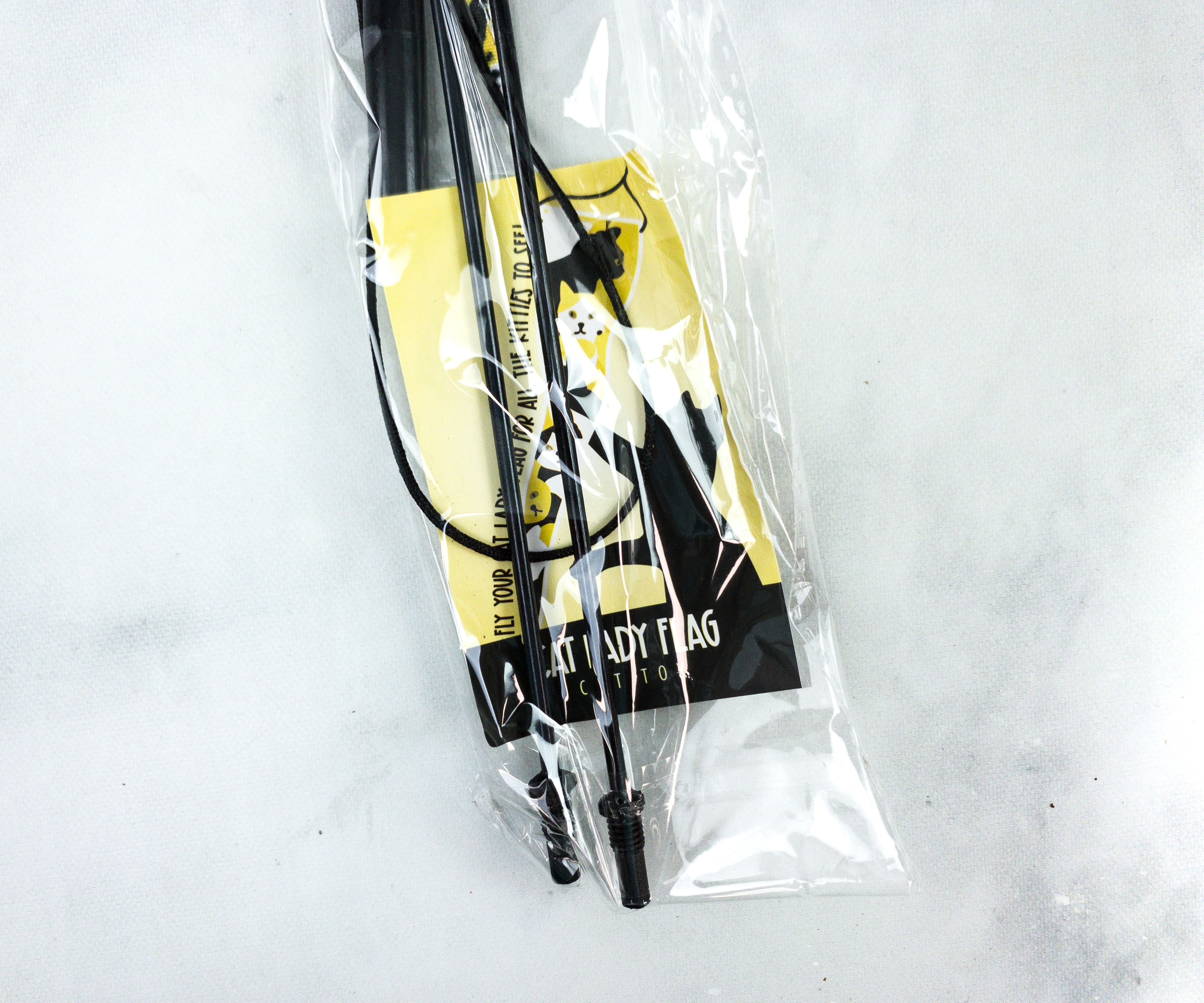 Cat Lady Flag Wand Toy ($5.99) Another item meant for a fun playtime with your cat is this flag wand toy!
It contains a banner attached to a rod/handle that you can use to make it fly! You can also extend the handle with the included extension rod.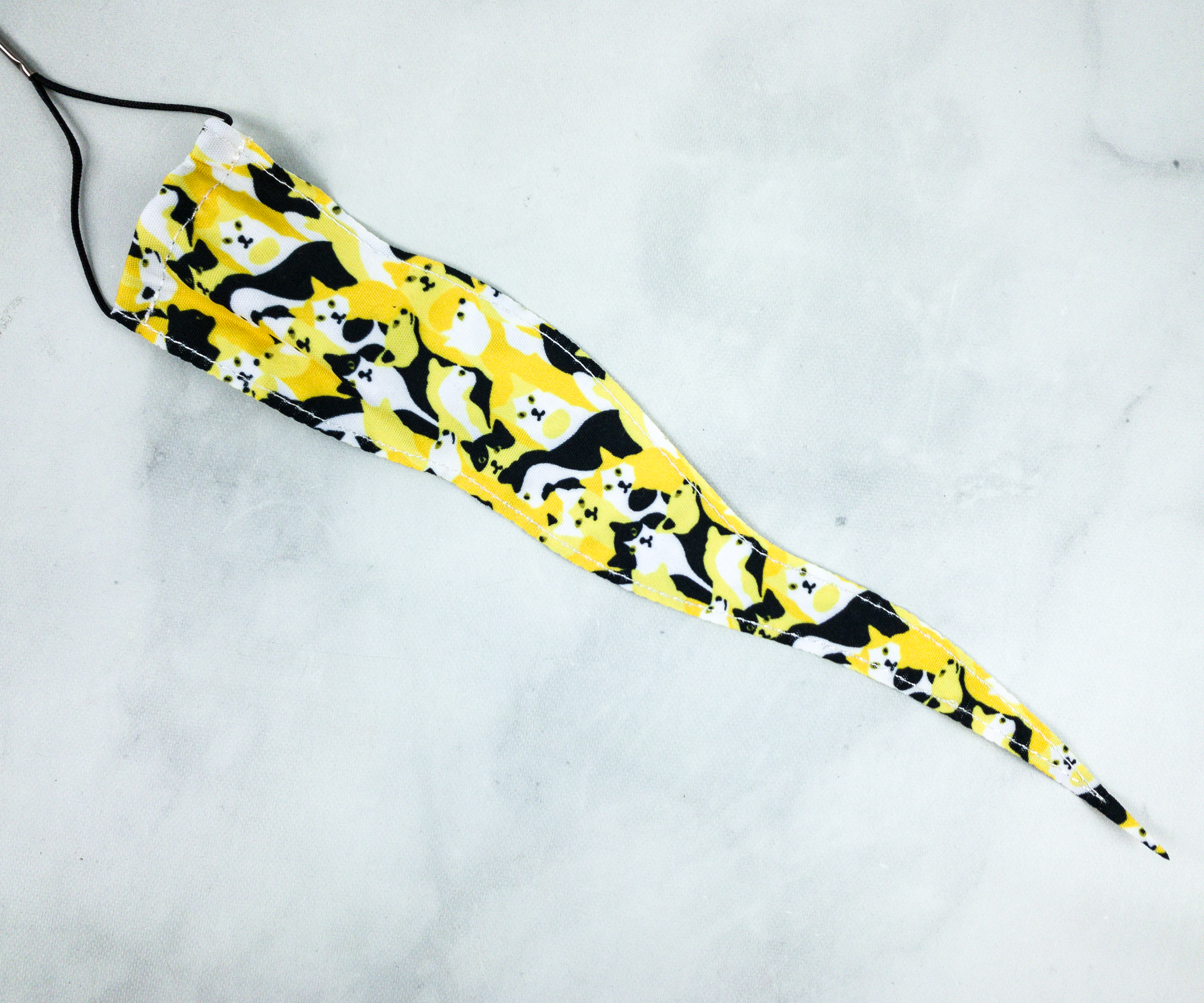 The yellow flag has kitty prints on it!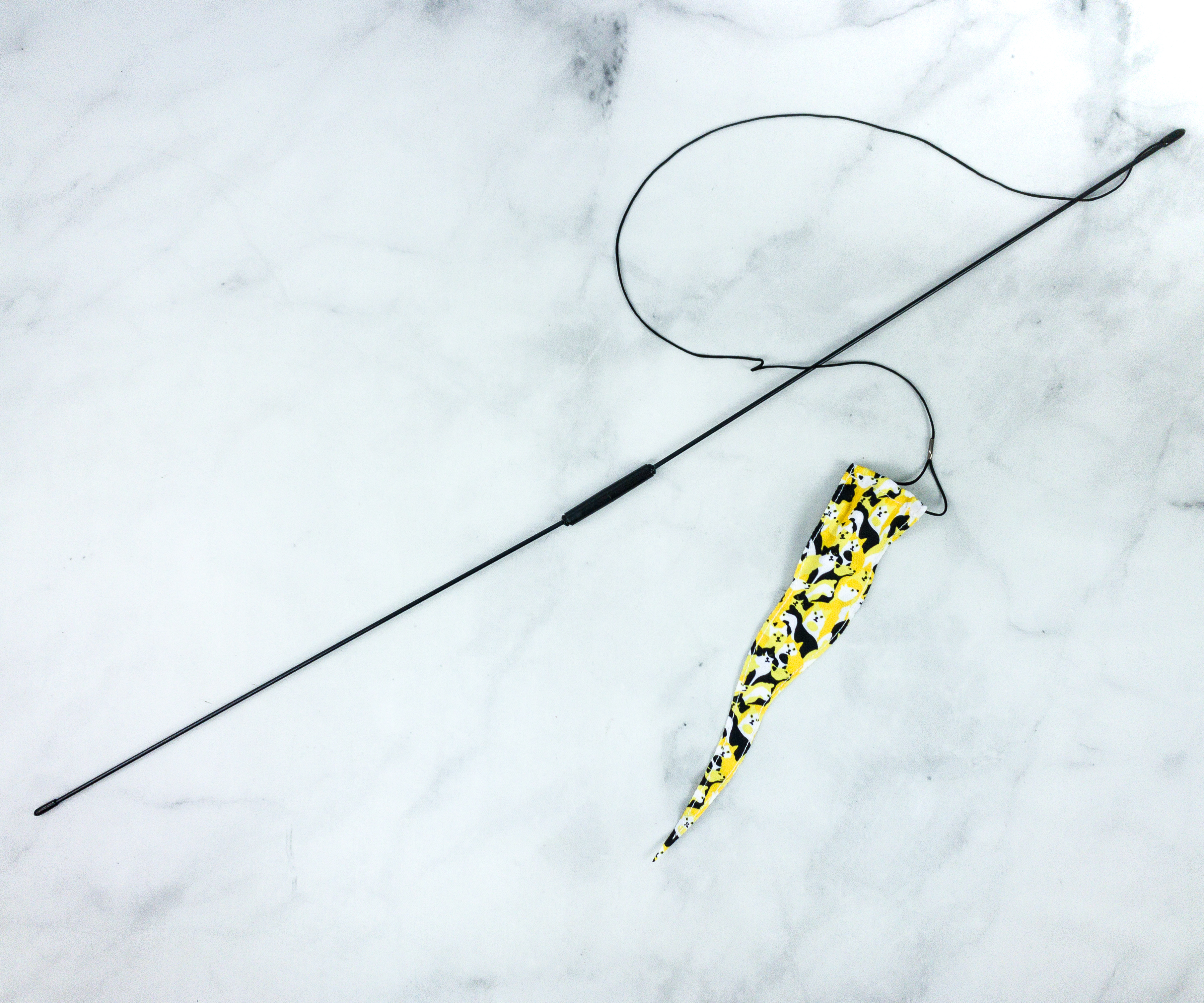 Chasing the flag also makes for a nice, simple exercise to keep your cats healthy!
Proud Cat Lady Shirt ($22.99) This shirt is for the proud cat lovers, as it screams "CATLADY"!
The color is nice and the fit is comfy. It's the perfect shirt for any casual day!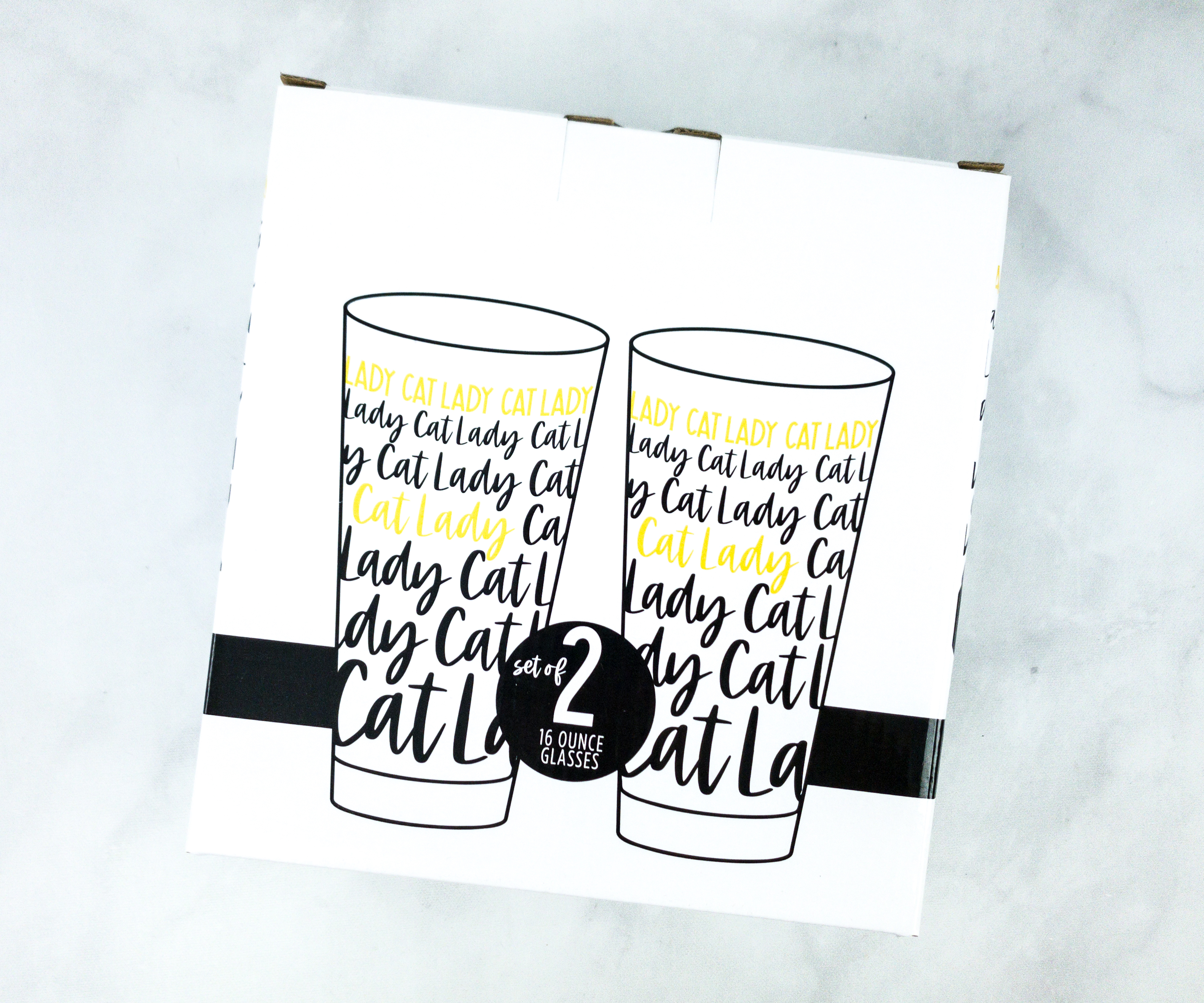 Cat Lady Pint Glass Set ($21.99) They also included a set of 16 oz. pint glasses and they arrived inside a giftable box.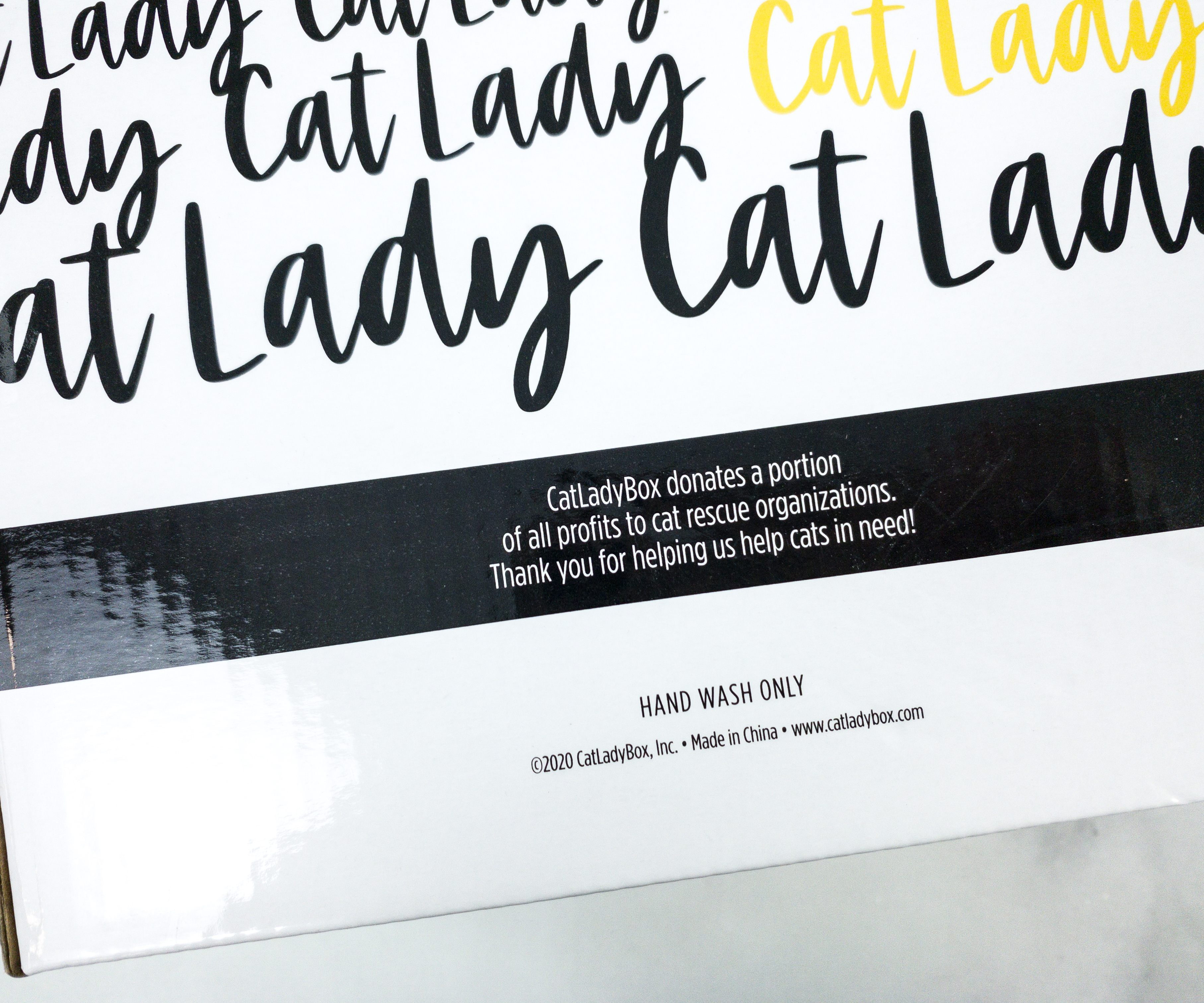 These made-in-China glasses are for handwashing only.
The pint glasses are filled with Cat Lady prints! There are 2 glasses and they have the same design.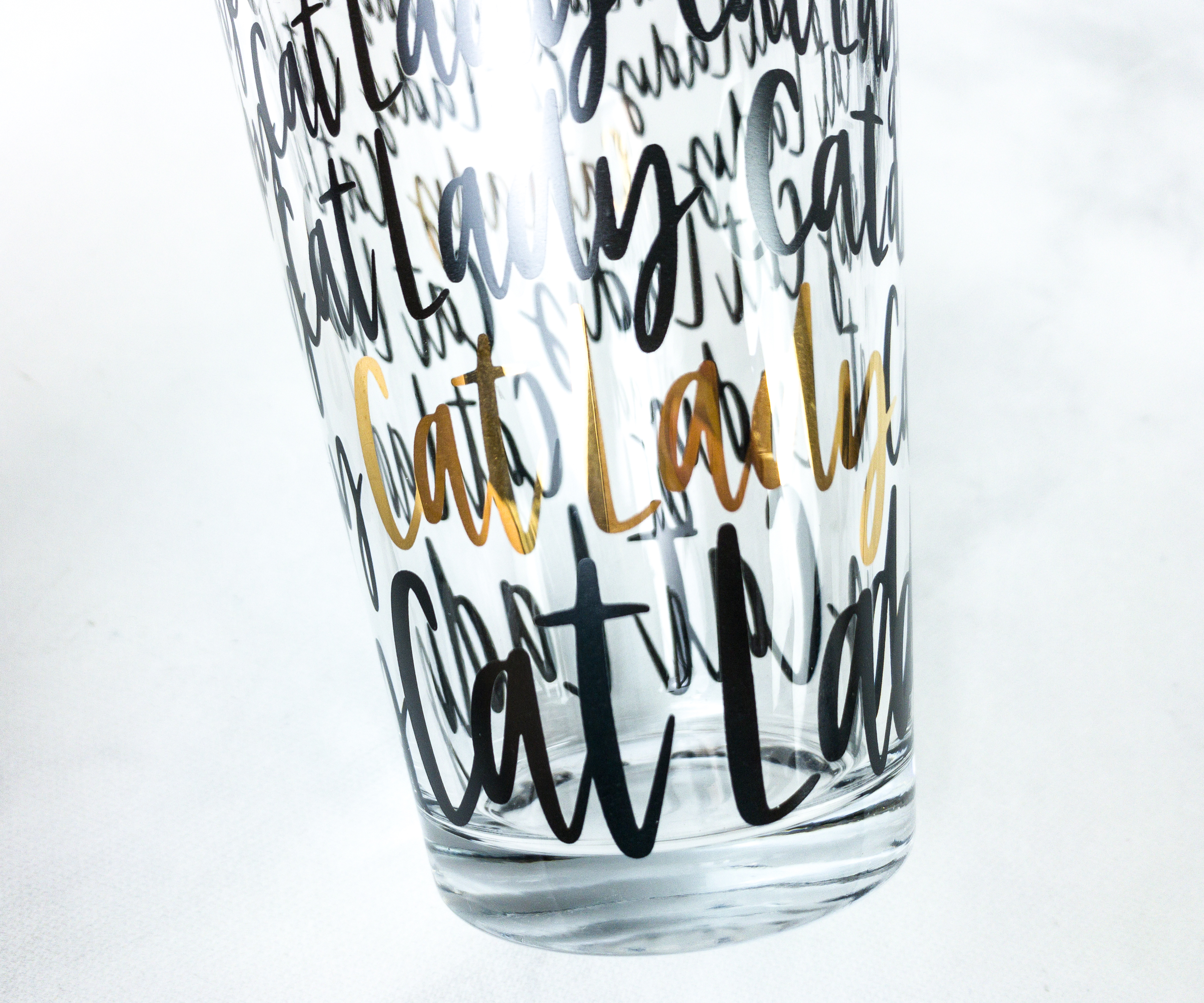 Most of the prints are in black, but there are also a few gold-colored ones that stand out!
I also like that it can hold up to 16 oz. of liquid. I can't wait to fill this up with an iced beverage that I can share and enjoy with a friend!
This month's Cat Lady Box is filled with cute items for cat lovers, plus fun items for the cats themselves! The shirt and the glasses are the best cat-themed items in this box, as they are not just adorable but useful as well. Both cat toys were also of high-quality. Even their themes are also fun and well-thought-out, giving cat ladies something new to look forward to every month!
What do you think of this month's box?