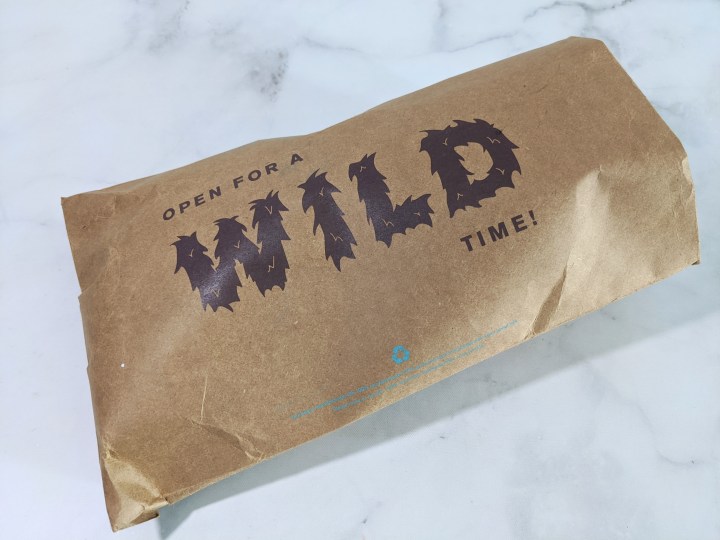 Cairn is a monthly subscription box for those who love spending time in the outdoors. Each month, you can expect to receive 3-6 cool products that will help you enjoy your time in the outdoors even more. Subscriptions cost $29.99 each month, but the cost goes down with longer subscriptions. Shipping is free for US subscribers and $5 to Canada.
Cairn promises that the total retail value of the items in each box will exceed $50, with a mix of gear, apparel, food, skin care, and emergency tools. If you complete the subscriber profile, the box will be curated to best match your outdoor lifestyle. As such, most months will see a variation of boxes, while there may be some months when everyone will get the same thing.
DEALS: Get your first Cairn Collection for just $1 when you sign up for 6+ month subscription! Use this link and the coupon code DOLLAR at checkout. End 9/30.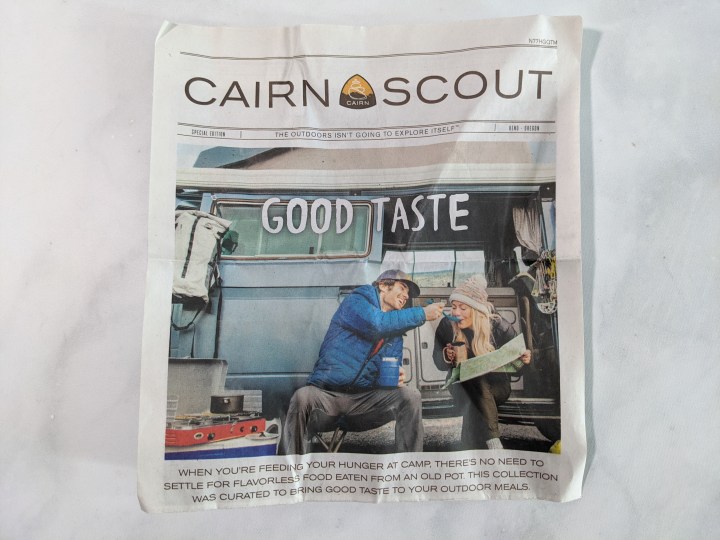 Every month, you receive a newsletter with some information and discount codes to the products included in this month's collection. This month's theme is Good Taste and this collection was curated to bring good taste to your outdoor meals.
We get full information about the items included in the box.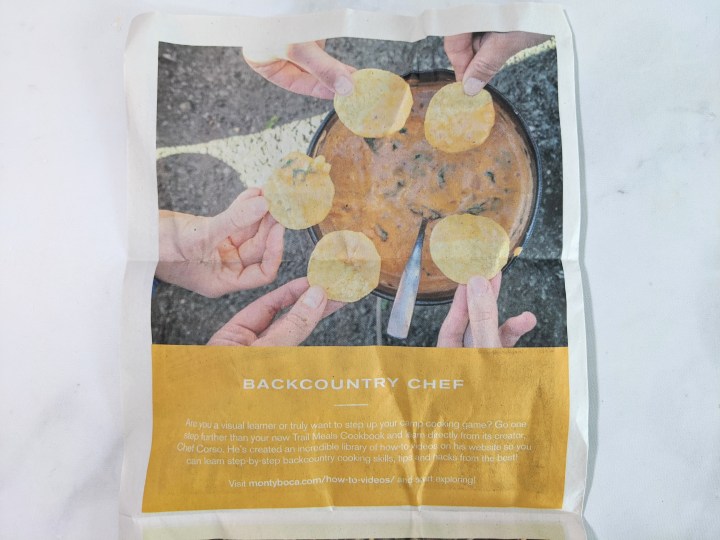 There's also a link to get more backcountry recipe from the creator of the Trail Meats Cookbook (included in the box).
Every month, some lucky Cairn subscribers will be randomly selected to win an upgrade. All you have to do is being a Cairn Subscriber!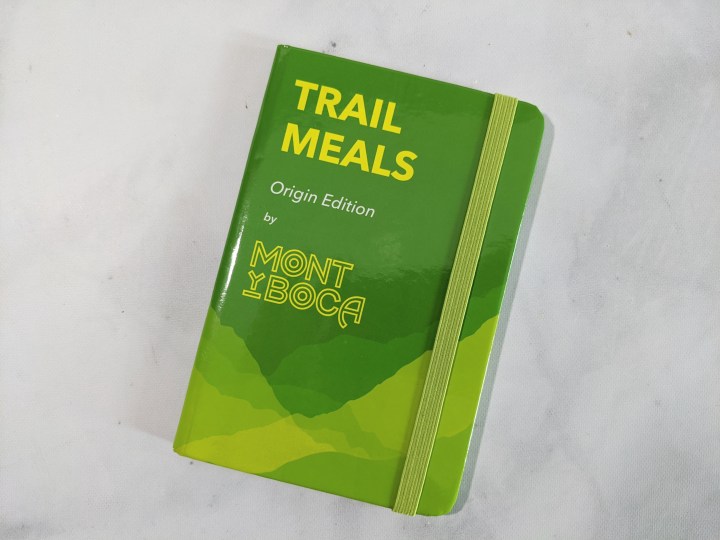 Trail Meals Cookbook by Mont Y Boca. This 5.5″ x 3.5″ cookbook features 20 recipes that need less than 10 ingredients each and ready in 30 minutes or less.
The page are laminated and the cookbook is separated in meal types.
It includes pictures of the meals and the type of food you'll cook (gluten-free, vegetarien, no burner, low water, etc.)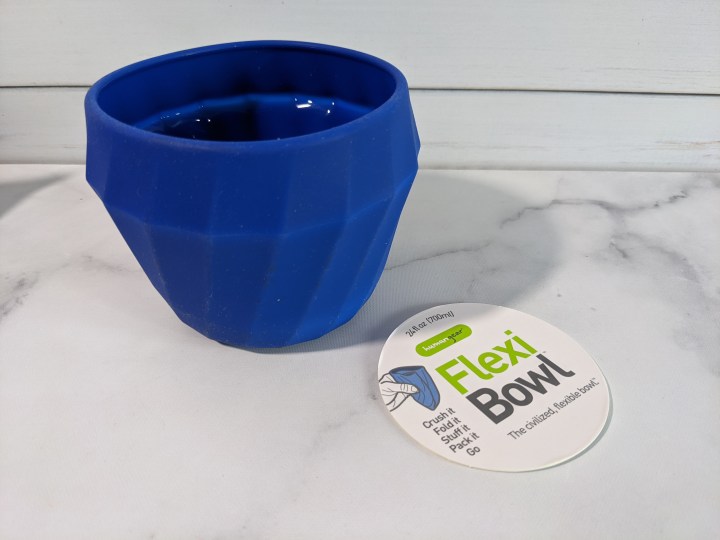 HumanGear – Flexi Bowl. This flexible silicone bowl can be folded any way you want in your backpack while still keeping its shape when you need it.
The top can be folded over to create a smaller bowl or to make it sturdier
There's measuring lines inside the bowl for reference. The high gloss silicone is easy to clean and dry.
HumanGear GoBites Quattro. This set includes a spoon, a fork, a pair of chopsticks and a toothpick.
The storage case makes this set easy to carry around and everything is dishwasher safe.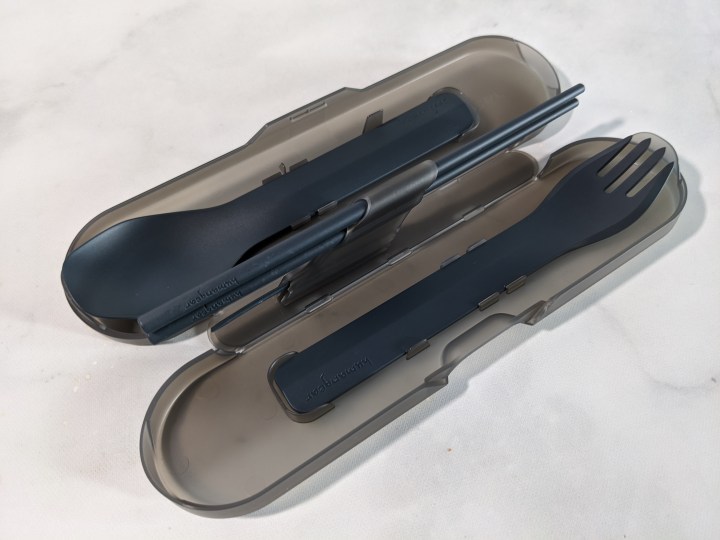 Every thing has their own space that keeps them separated and nothing will fall on the ground when you open the case.
They are slightly short of full size ustensils, but they don't feel too small. The fork has sharper edge so you don't need a knife to cut your food in your plate.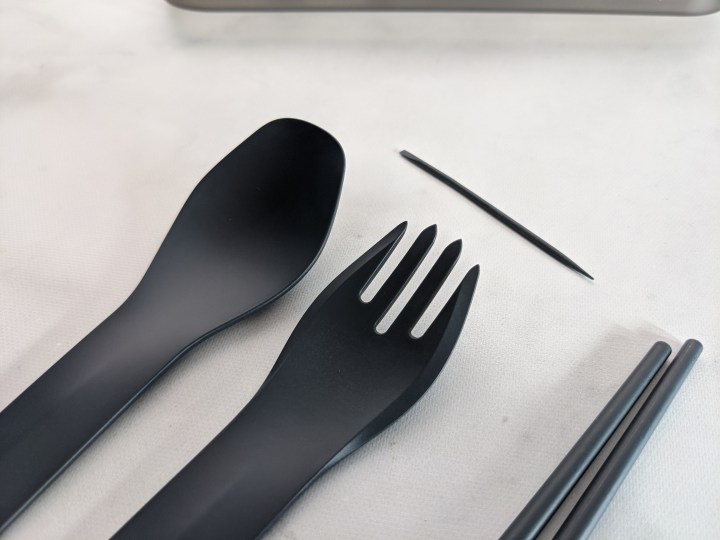 The texture is really nice in the hands and the chopsticks are long enough to eat comfortably.
Skout Organic – Salted chocolate. A tasty protein bar that conatins 10g of plant-based protein. This bar is made with organic dates, organic sunflower seeds, organic pumpkin seeds, organic cocoa and pink Himalayan salt. Simple and delicious.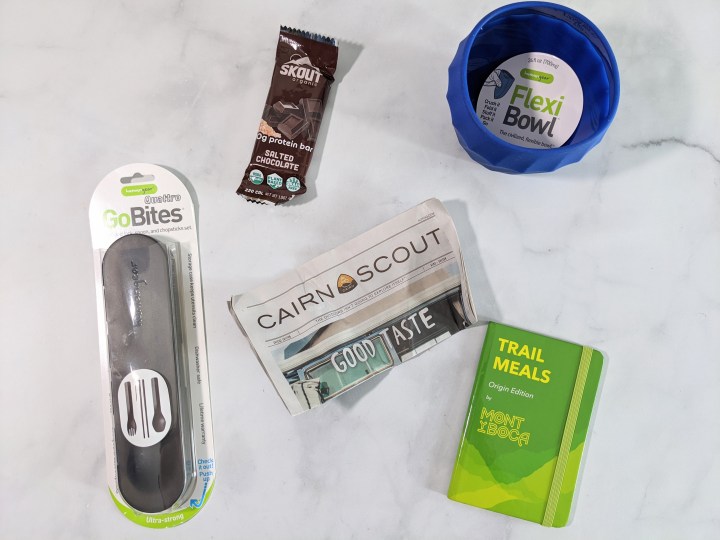 This was a nice well-rounded "Good Taste" themed box. I really like the ustensils set as it's thin enough to be carried in my purse without adding bulk and it features chopsticks! The bar was tasty and the trail meals cookbook is a great tool to bring food excitement to the trails!
What did you think of this month's Cairn box?