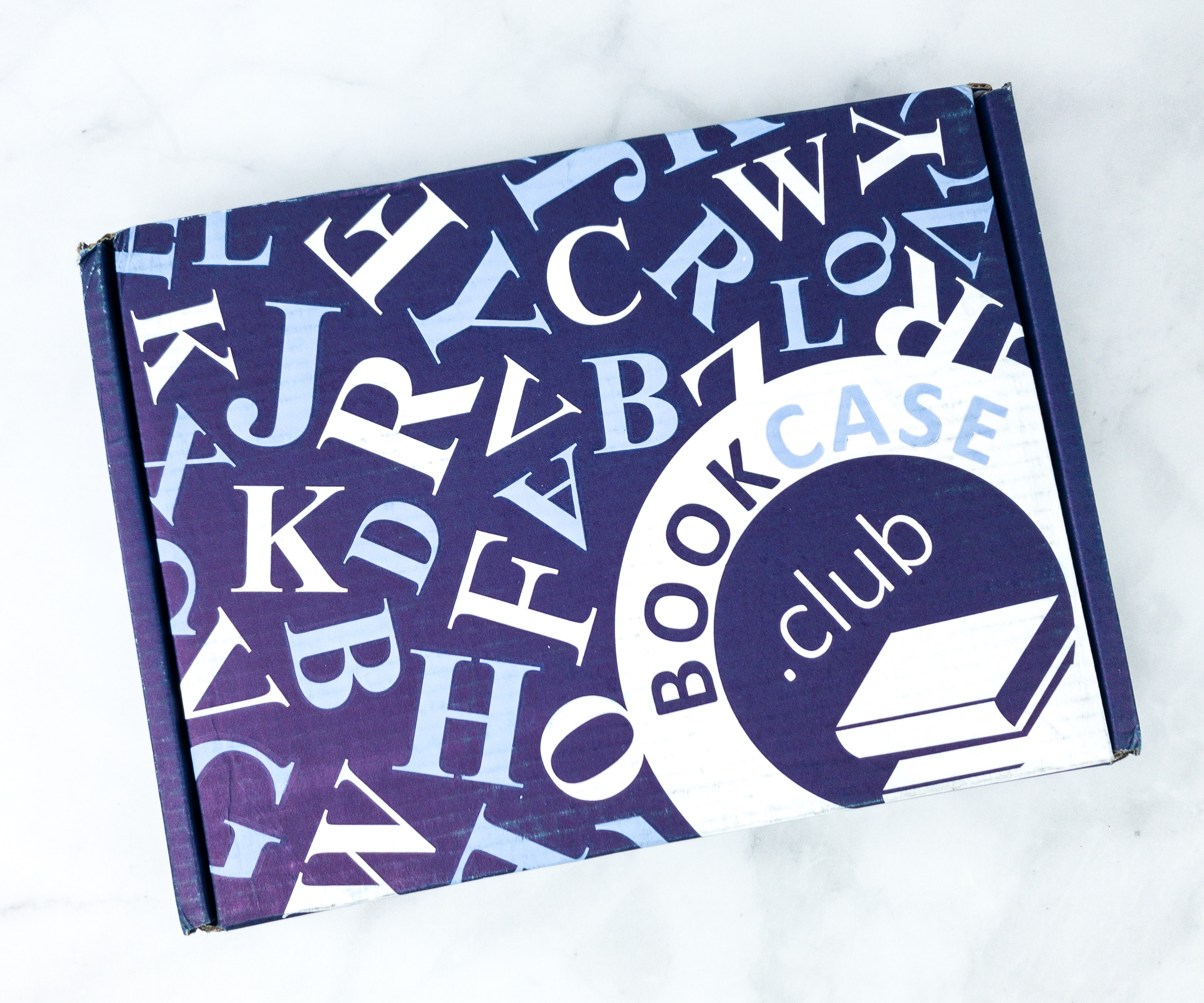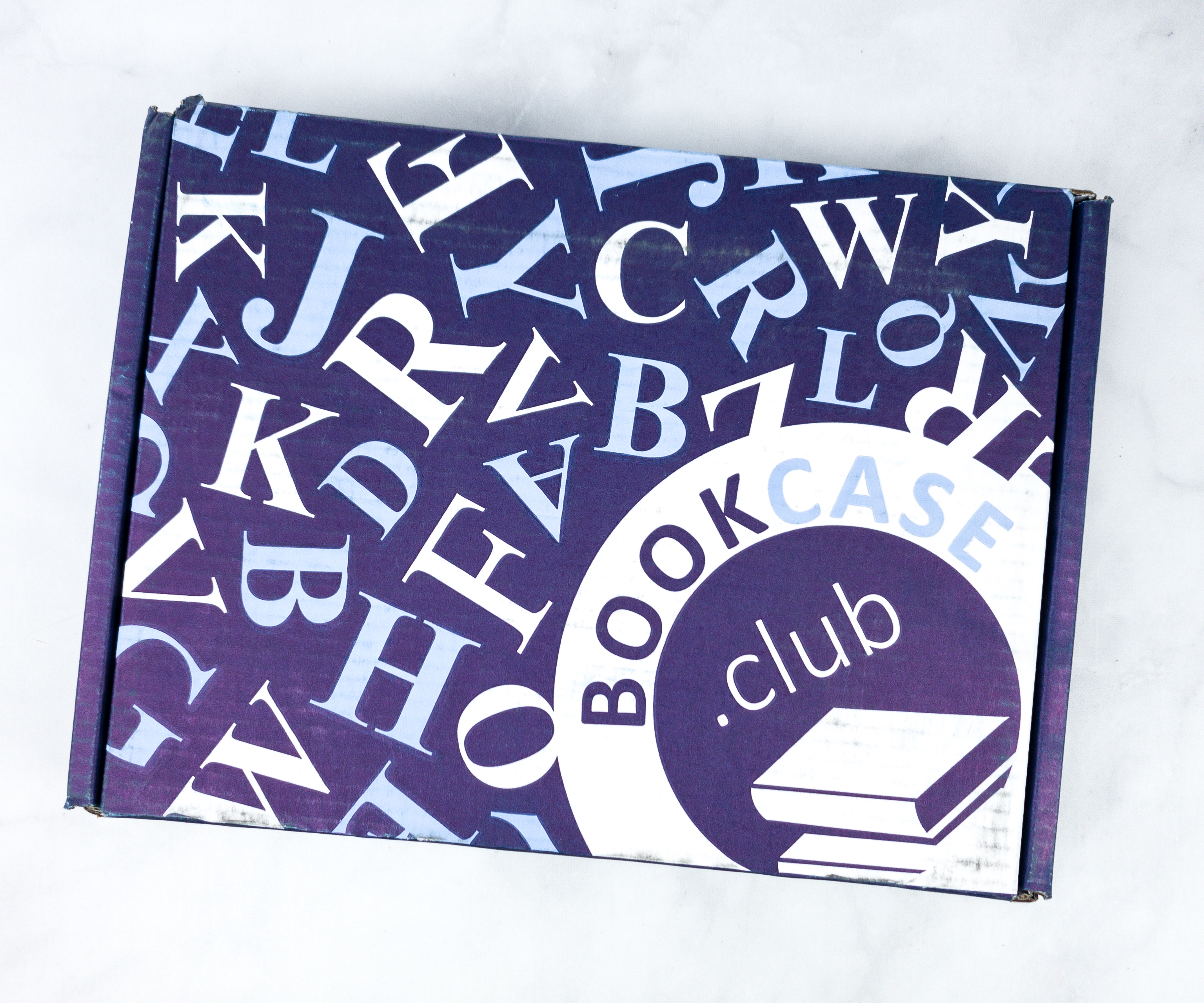 BookCase.Club is a monthly book subscription box offering different genres: Children's, Young Adult, Mystery/Thriller, Sci-Fi/Fantasy, Romance, and Historical/New Age/Contemporary Fiction. Each box contains 2 hand-picked books, except for the Children's box which includes 3 books. It costs $9.99 per month, making it one of the most inexpensive book subscriptions out there.
This is the Teenage Dreams Case, which is all about Young Adult novels.
DEAL: Save 50% on your first month! Use coupon code HELLOSUB501M. OR Get 10% off your entire order! Use coupon code HELLOSUB10.
When you sign up, you'll pick the genre.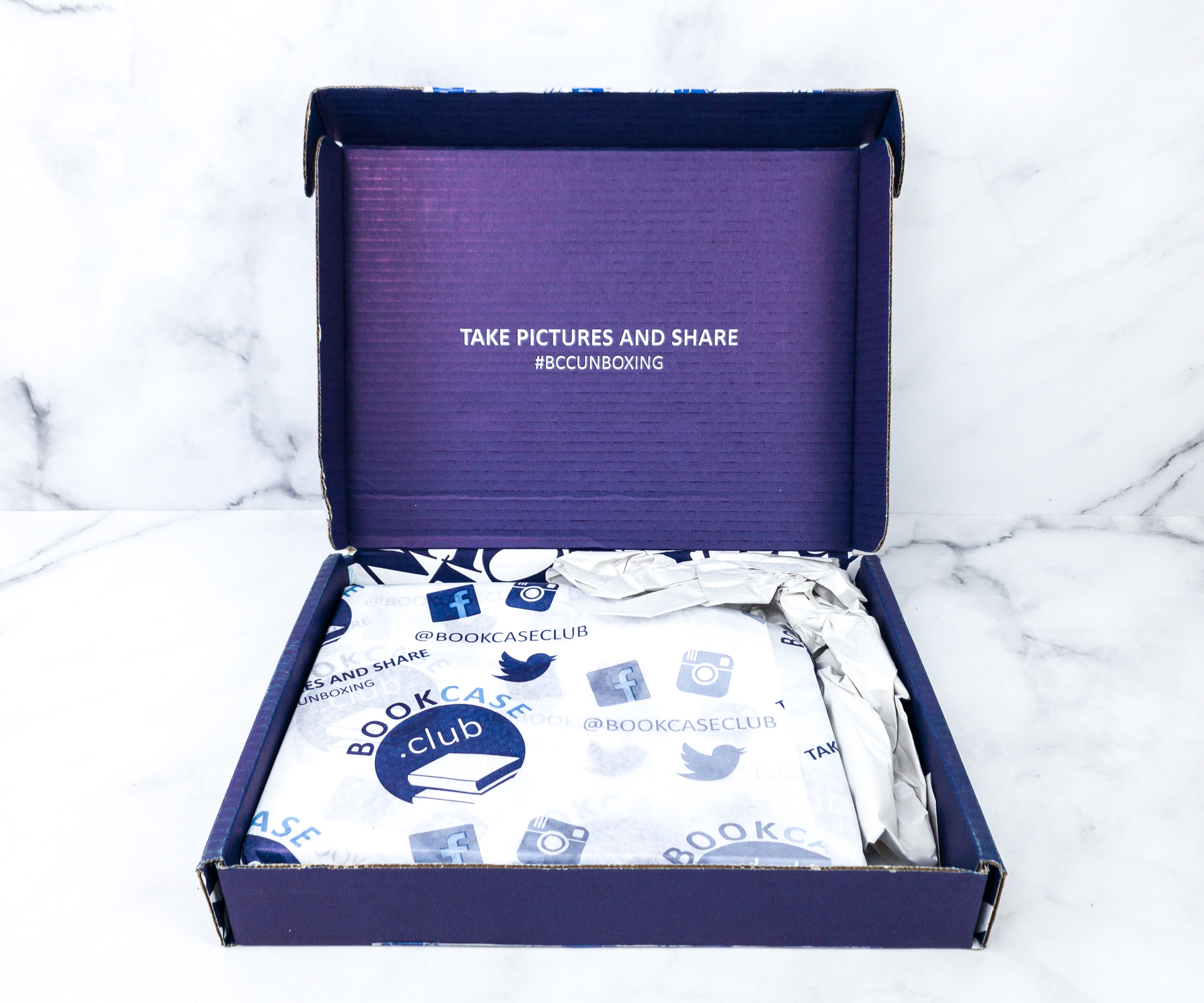 The books were wrapped with Bookcase.club-printed tissue paper.
This month's Teenage Dreams book picks are The Summer of Broken Things by Margaret Peterson Haddix and August and Everything After by Jennifer Salvato Doktorski.
Everything in my box!
August And Everything After by Jennifer Salvato Doktorski ($5.98)
One last summer to escape, to find herself, to figure out what comes next. Fans of Sarah Dessen and Jenny Han will love this contemporary, coming-of-age romance.

Graduation was supposed to be a relief. Except Quinn can't avoid the rumors that plagued her throughout high school or the barrage of well-intentioned questions about her college plans. How is she supposed to know what she wants to do for the next four years, let alone the rest of her life? And why does no one understand that it's hard for her to think about the future―or feel as if she even deserves one―when her best friend is dead?

Spending the summer with her aunt on the Jersey shore may just be the fresh start Quinn so desperately needs. And when she meets Malcolm, a musician with his own haunted past, she starts to believe in second chances. Can Quinn find love while finding herself?
Set at the New Jersey shore, this young adult romance makes a fitting read for summer. It's all about Quinn who just graduated and is taking a summer vacation at her aunt's place and Malcolm, a musician.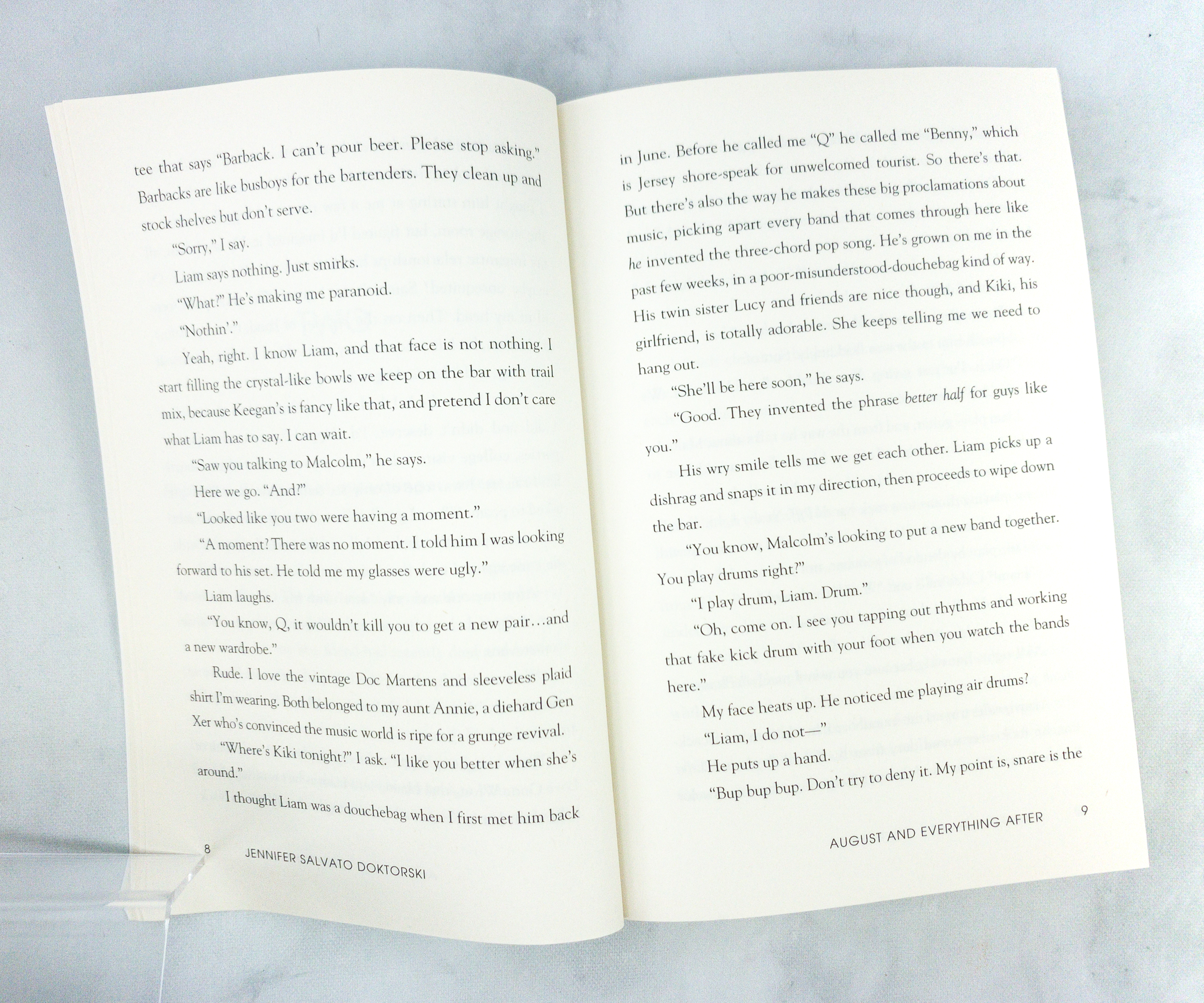 It's a bit heavier than I expected though. The romance was good, but what drew me in is the story of grief and guilt and how Quinn overcame her struggles.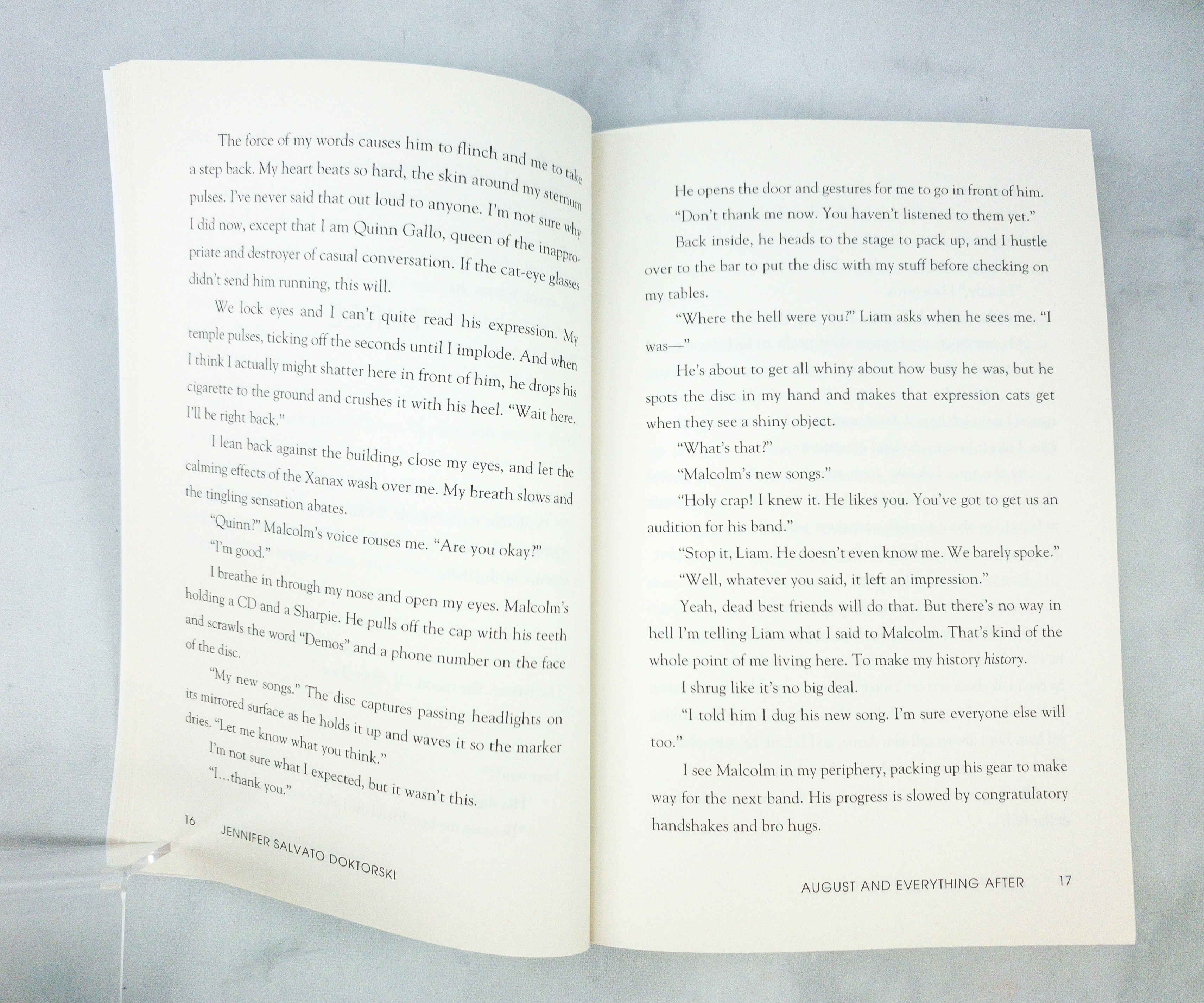 The main characters were flawed but I like them, especially Quinn. The secondary characters are also lovable. Another thing I enjoyed about this book is the musical references!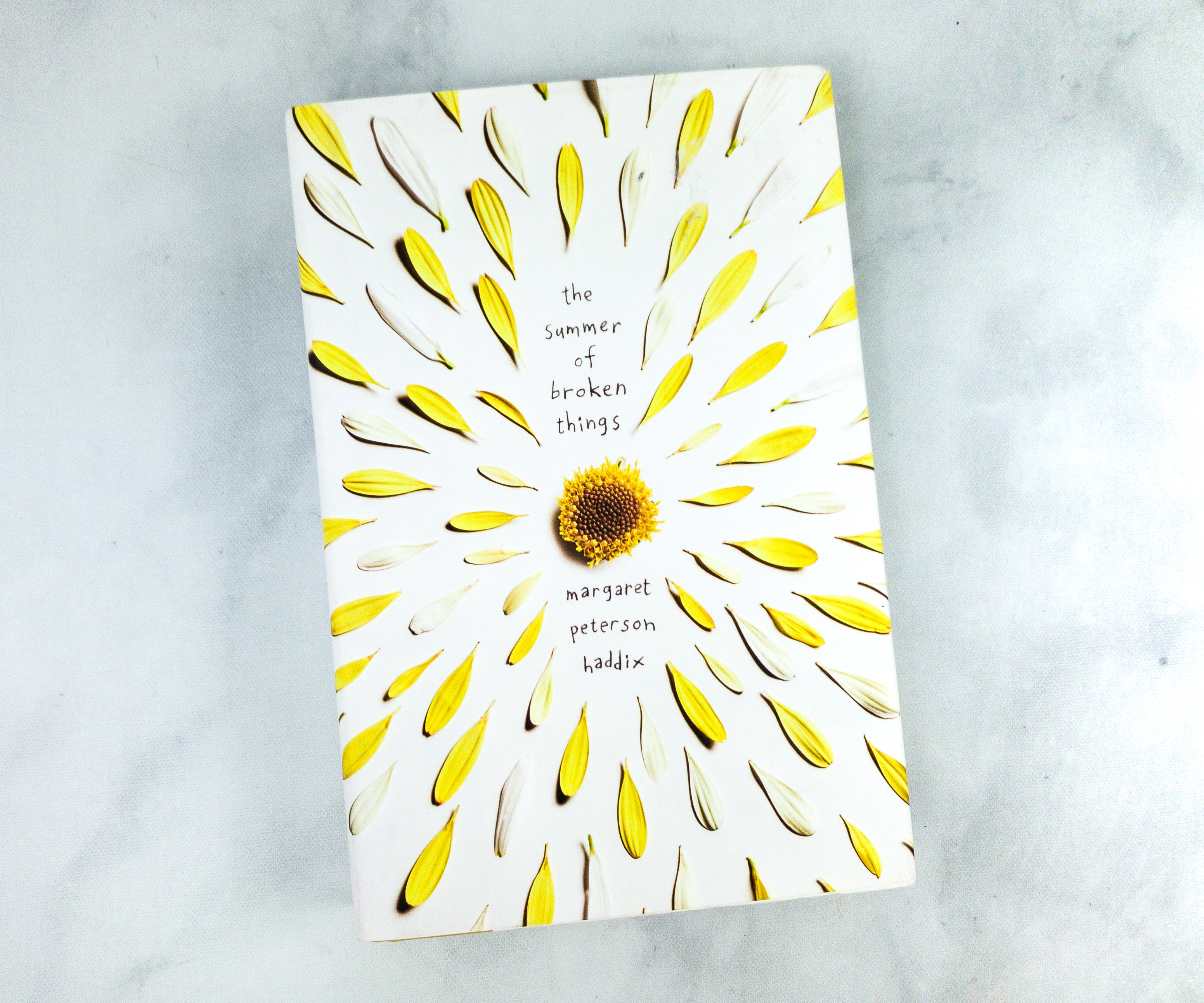 The Summer Of Broken Things by Margaret Peterson Haddix ($9.54)
From New York Times bestselling author Margaret Peterson Haddix comes a haunting novel about friendship and what it really means to be a family in the face of lies and betrayal.

Fourteen-year-old Avery Armisted is athletic, rich, and pretty. Sixteen-year-old Kayla Butts is known as "butt-girl" at school. The two girls were friends as little kids, but that's ancient history now. So it's a huge surprise when Avery's father offers to bring Kayla along on a summer trip to Spain. Avery is horrified that her father thinks he can choose her friends—and make her miss soccer camp. Kayla struggles just to imagine leaving the confines of her small town.

But in Spain, the two uncover a secret their families had hidden from both of them their entire lives. Maybe the girls can put aside their differences and work through it together. Or maybe the lies and betrayal will only push them—and their families—farther apart.

Margaret Peterson Haddix weaves together two completely separate lives in this engaging novel that explores what it really means to be a family—and what to do when it's all falling apart.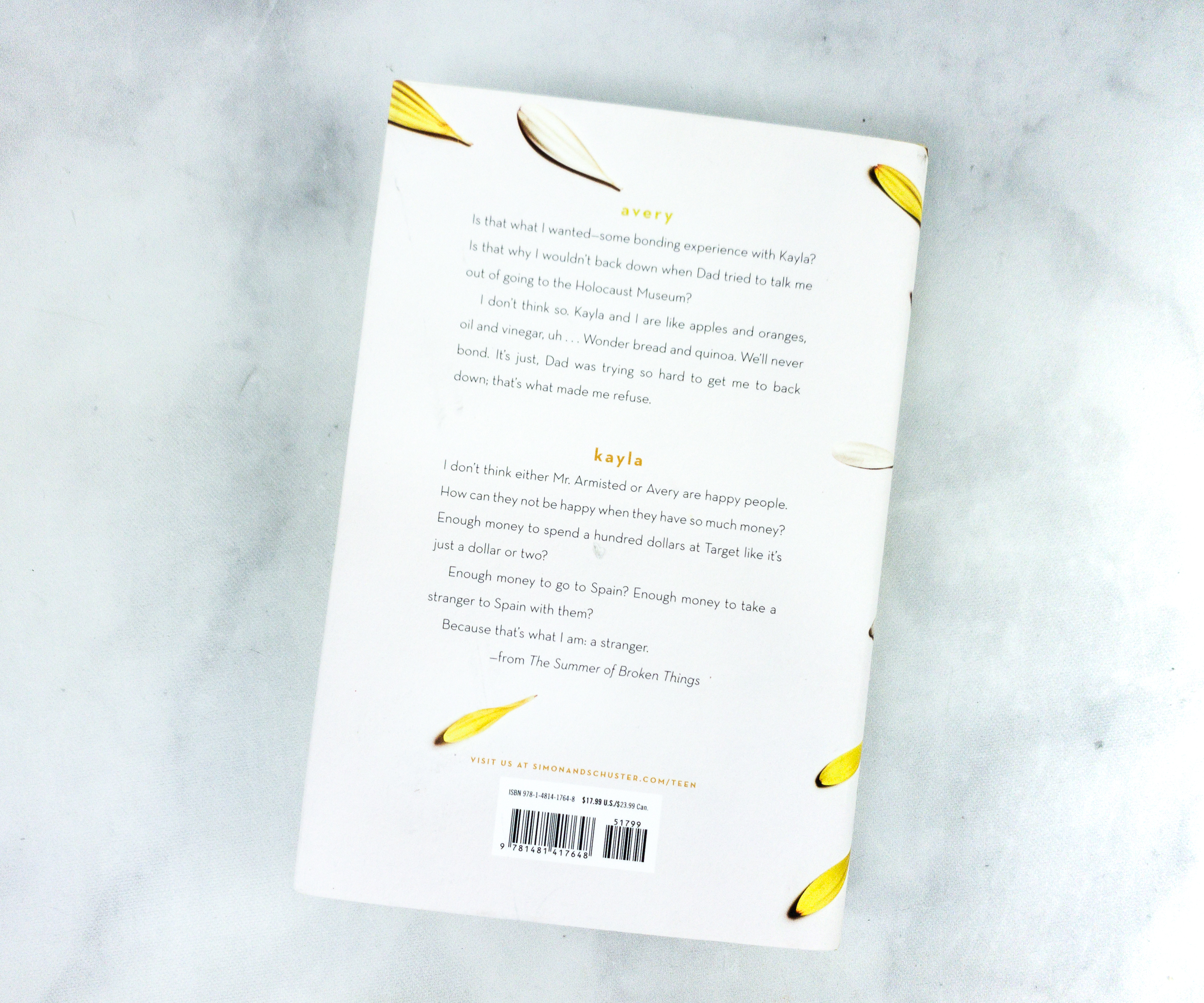 I love the book cover design featuring petals detached from the flower. At the back, there's a brief introduction to the story's protagonists, Avery and Kayla, which is also a hint that the book is written in dual POV.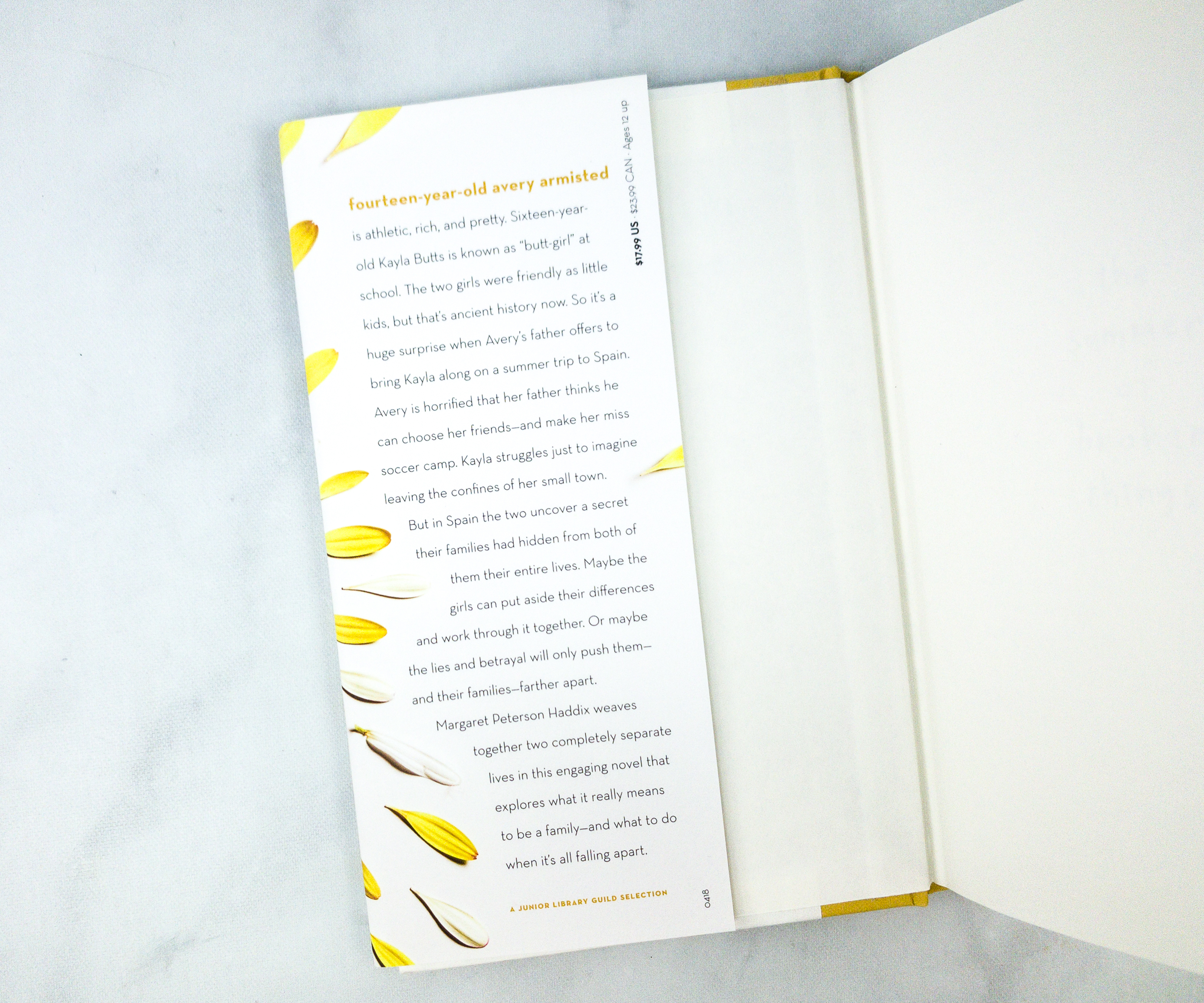 It's another great book pick for summer! Avery and Kayla traveled to Spain together for a vacation, so the book also has some elements of culture.
The story is a mix of family drama and coming of age. It was realistic and also written in an engaging way, so it was really hard to put down!
The author did a great job with the plot twist! It was good to see the protagonists learn and grow, and any teenager or young adult can really learn a thing or two from them.
BookCase.Club is a fantastic subscription for book lovers! Teenage Dream is all about young adult books, and there are also other options for fans of mystery/thriller, romance, and sci-fi/fantasy. This month, I received 2 exciting YA books that fit the season. I love reading stories that involve travels and both satisfied me really well! If you also want fresh reads from your favorite genre, this subscription is an inexpensive way to grab them and have them delivered straight to your door!
Have you tried BookCase.Club? What are you currently reading?