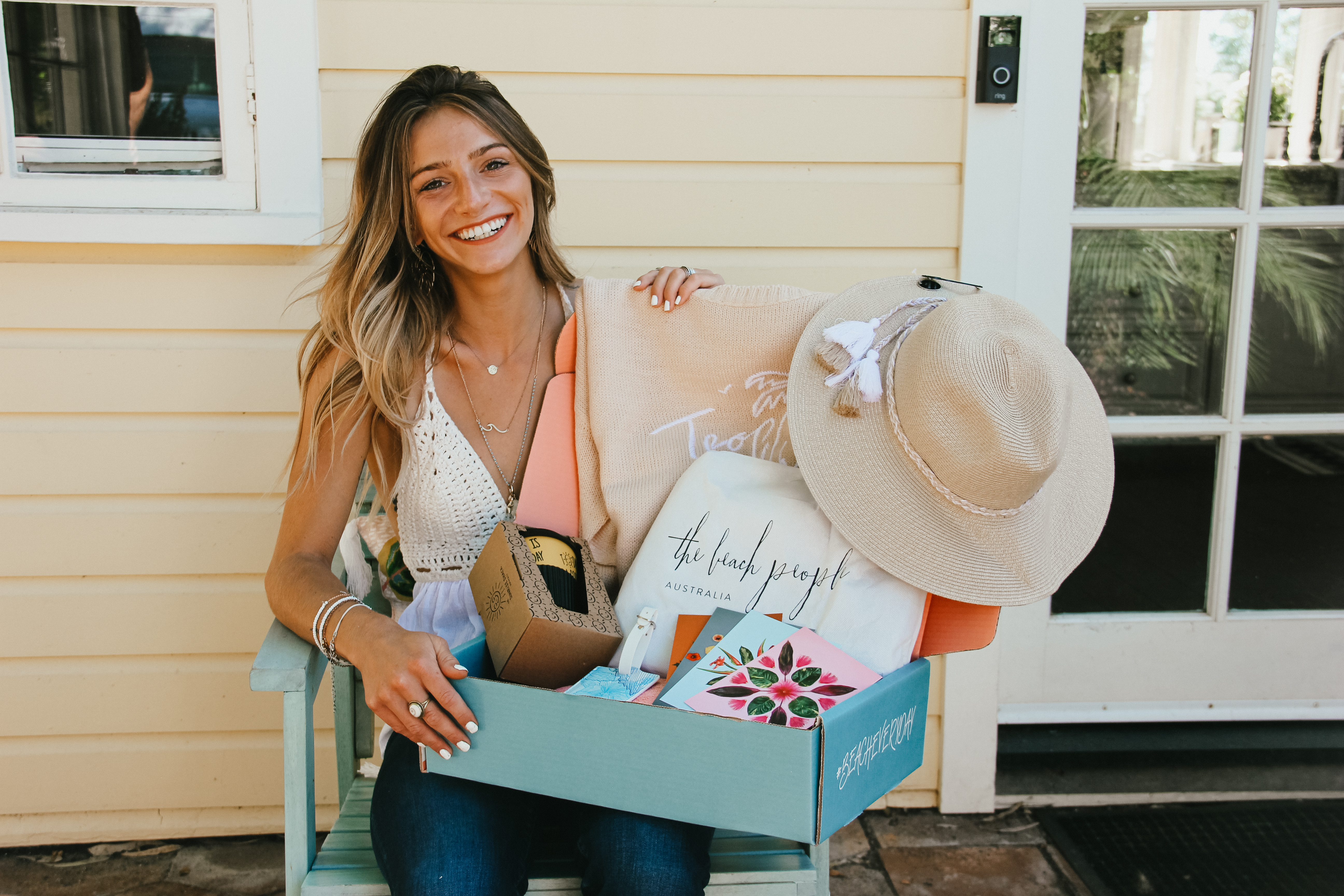 Beachly (formerly Coastal Co.) has a new coupon!
Use the coupon code SUNNIES to get a FREE pair of Raen Sunglasses (worth $150) when you subscribe!
Get FREE Sunglasses at Beachly!
OR For a limited time, get $30 off your first box! Use the coupon code BEACHDAY30 at checkout!
OR Get a FREE BONUS BOX ($100+ value) with your first Box! Use the coupon code BONUSBOX at checkout!
Beachly (formerly Coastal Co.) has released the FULL spoilers for the Fall 2020 box!
This season, we're bringing you all the coastal, casual vibes to help you transition from warm Summer days to the coolness of Fall. Whether you're staying cozy at home or heading towards the coast for a getaway, we've got you covered in our favorite beachy styles. This box is inspired by the aloha vibes of Hawaii and Gold Coast of Australia. We can't wait for you to be covered from head to toe in all the wanderlust-y goodness we have inside!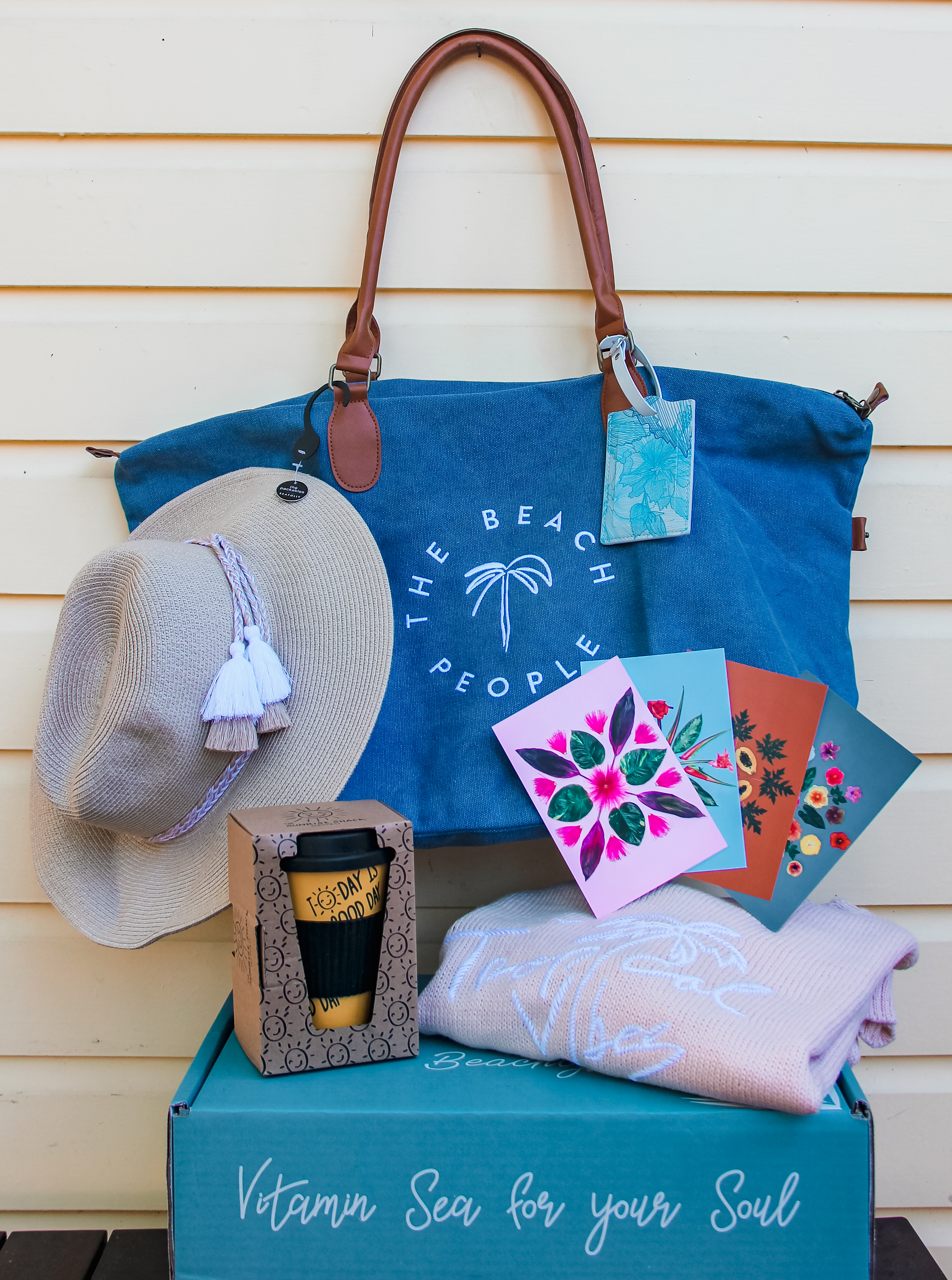 Each box includes:
The Beach People Weekender Duffel The perfect accessory for any road trip, spontaneous weekend getaway, or day trip to the beach – this Beachly exclusive weekender has room for everything you need for all the adventures life has in store for you. With a perfectly lived-in indigo canvas exterior, vegan leather straps, and interior zipper pockets. There is room for all your essentials and a few extras too!

Vagabond Goods Luggage Tag With the beautiful floral print on The Paradise Luggage Tag affixed to your goods, you'll breeze through the baggage claim and be on your way to your next tropical destination in no time. Attach the Paradise Luggage Tag to your Gold Coast Weekender for an extra pop of style and beachy flair.

Sunrise Shack Tumbler  The Sunrise Shack is widely known as one of Hawaii's top places to get healthy acai bowls and coffee while enjoying all the tropical vibes. Founded by four surfers with a passion for healthy eating and a dream just crazy enough to work. With locations on Oahu's fabled North Shore and Waikiki, this bright yellow little shack serves up all the delicious food and positive vibes you could ever need.

Goldfish Kiss Sweater We couldn't be more excited to collaborate with Rebekah Steen – aka Goldfish Kiss who designed this sweater exclusively for the Beachly Tribe! Combining a cozy sweater with an open knit, this is the perfect transitional layering piece! Goldfish Kiss is a feel-good, tropical vibes kind of blog full of art, fitness, beauty tips, inspiration, and beach-inspired style. (Among many other things!)

Seafolly Packable Hat Seafolly is a beachwear brand founded on heritage, quality, and style. Born on the beaches of Sydney, Australia, Seafolly is made for seaside living.  Explore it, seek it, live it – inspired by summer adventures all year long.

Lola Pilar 4-pack postcards This 4-pack postcard set is drawn from the inspiration of vintage Hawaiian quilts, a love of flowers, and Hawaii's heritage. Lola Pilar Hawaii showcases all that living on an island paradise provides.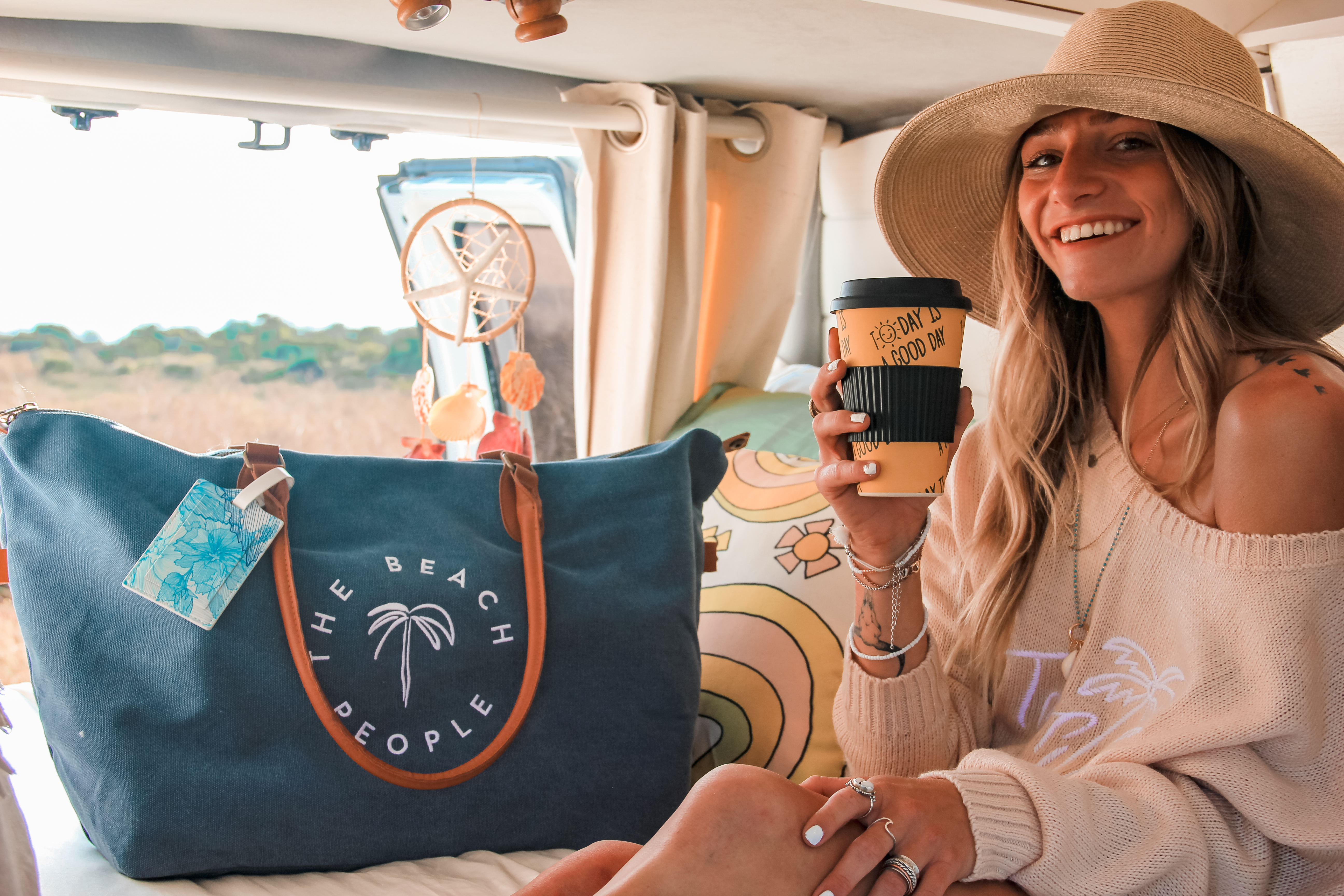 Beachly box is a seasonal subscription box of beach-inspired apparel and accessories delivered 4x per year with $300+ retail value inside each box! Proceeds from each box sold fund beach cleanups hosted by Heal the Bay. Every box includes full size, premium products with a minimum of 50% off the retail prices. Membership includes access to the Beachly members market for even more savings!
Are you getting Beachly?