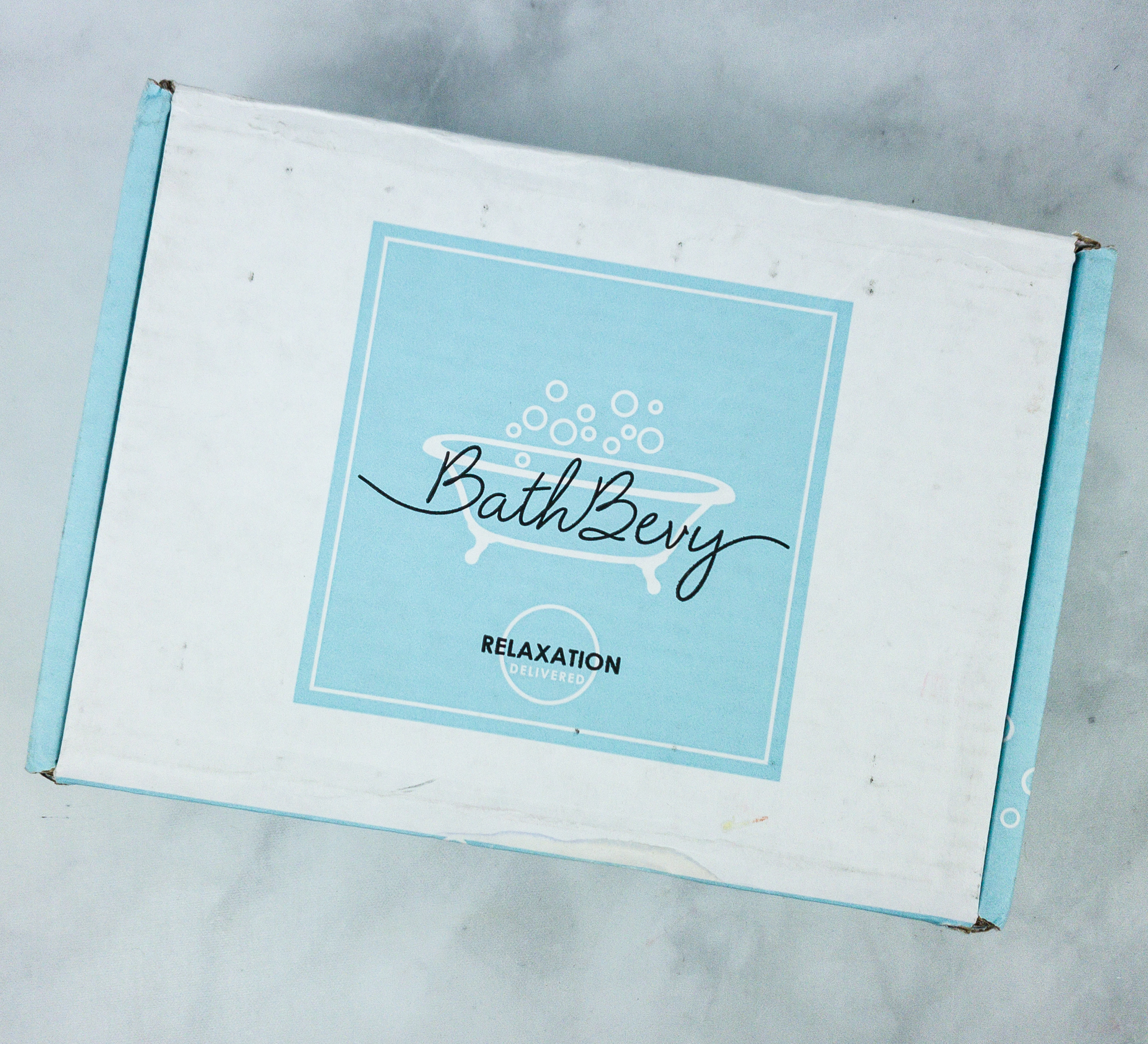 Bath Bevy curates monthly boxes for bath lovers! Each themed box has 6-10 bath items, which may include bath bombs, bubble bars, bath salts, body scrubs, handmade soaps, and more! Most of these items are from indie bath and body brands. A monthly subscription is $34.95. They also offer a quarterly subscription that ships every 3 months, and costs $36.95 per box.
DEAL: Receive 10% off your first subscription and renewals for the Bath Bevy Subscription Box. Use coupon code HELLO10.
The box is full!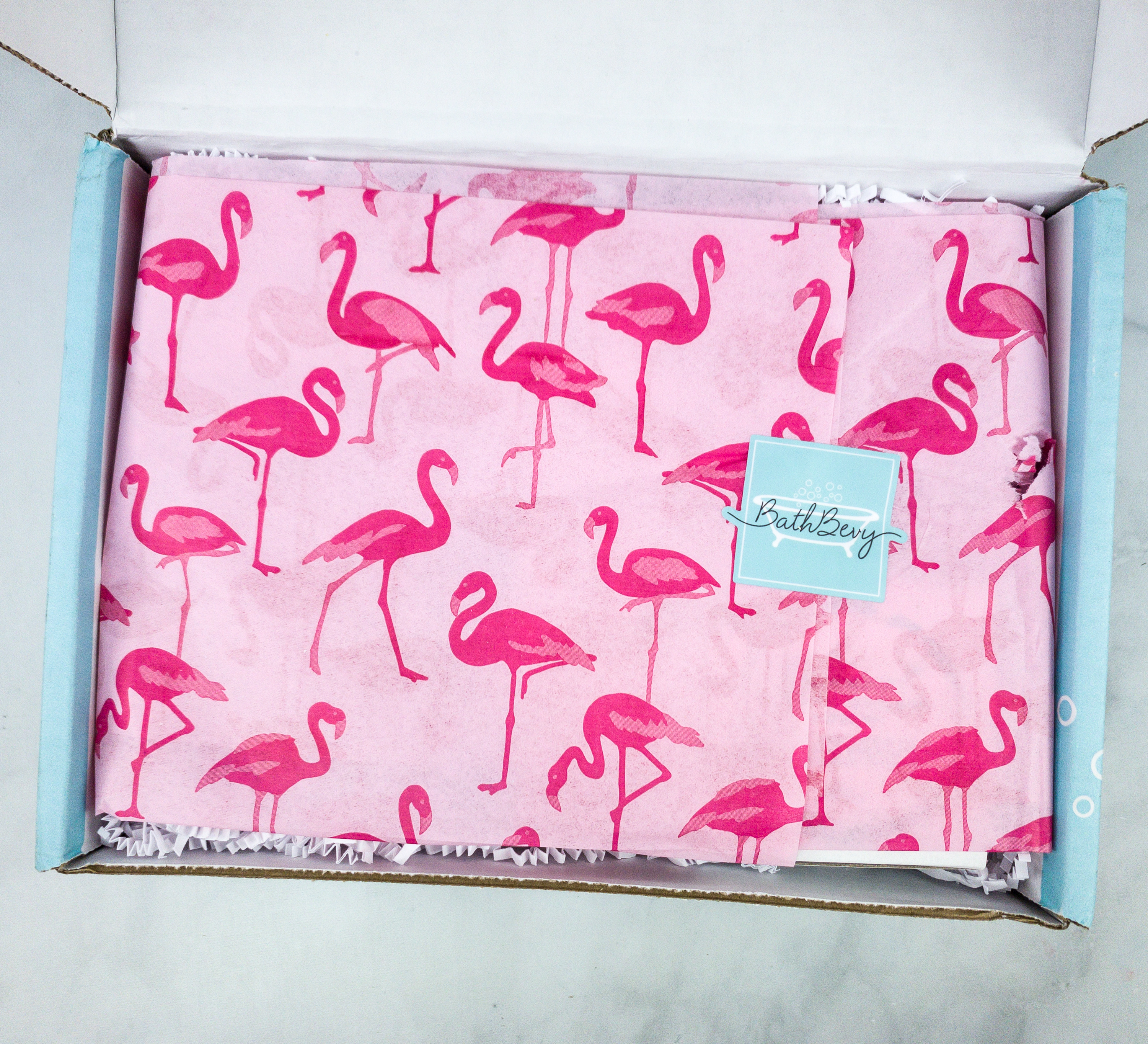 The items were wrapped in a cute flamingo themed paper, sealed by a Bath & Bevy sticker!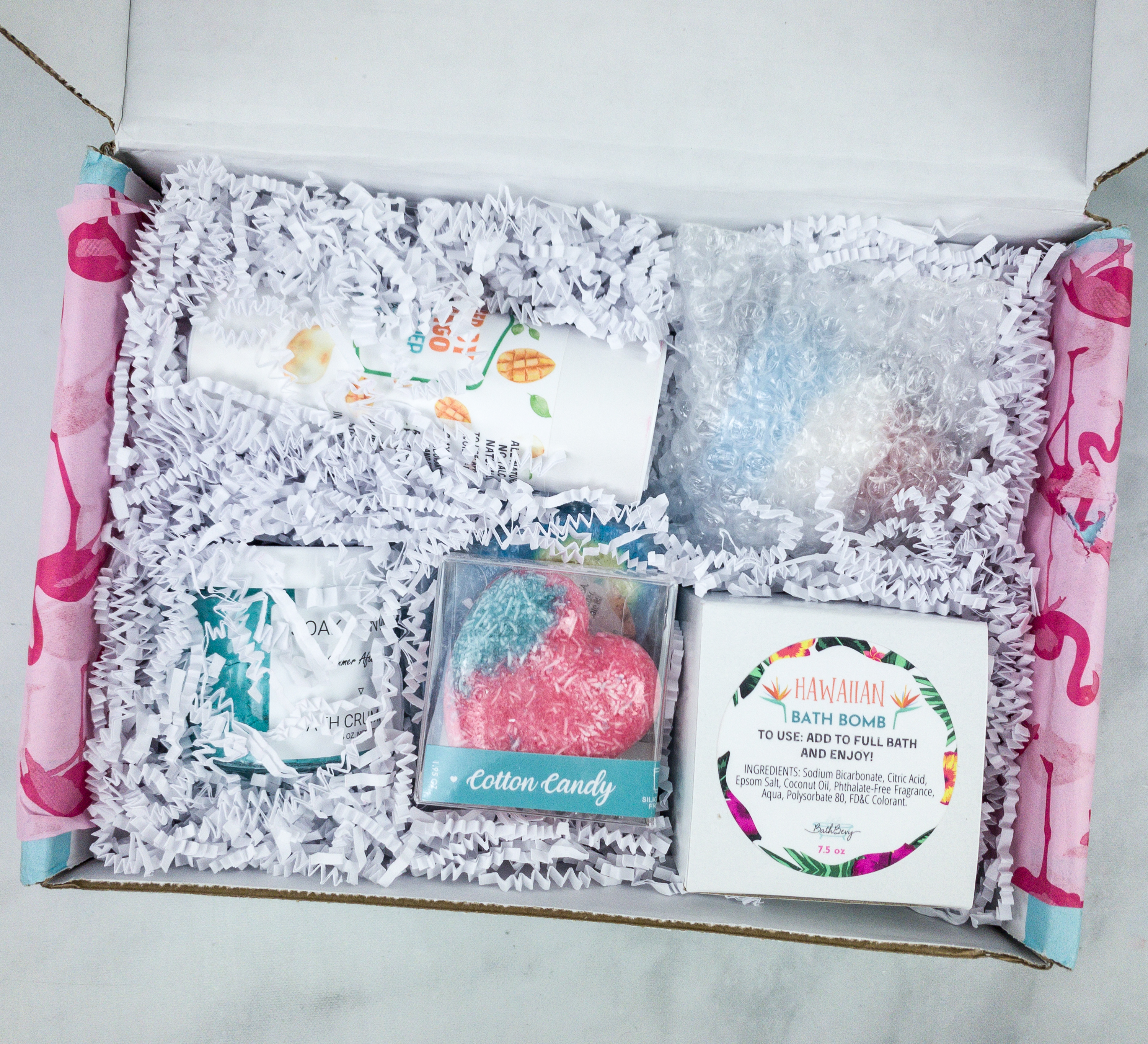 They were also cushioned with paper squiggles.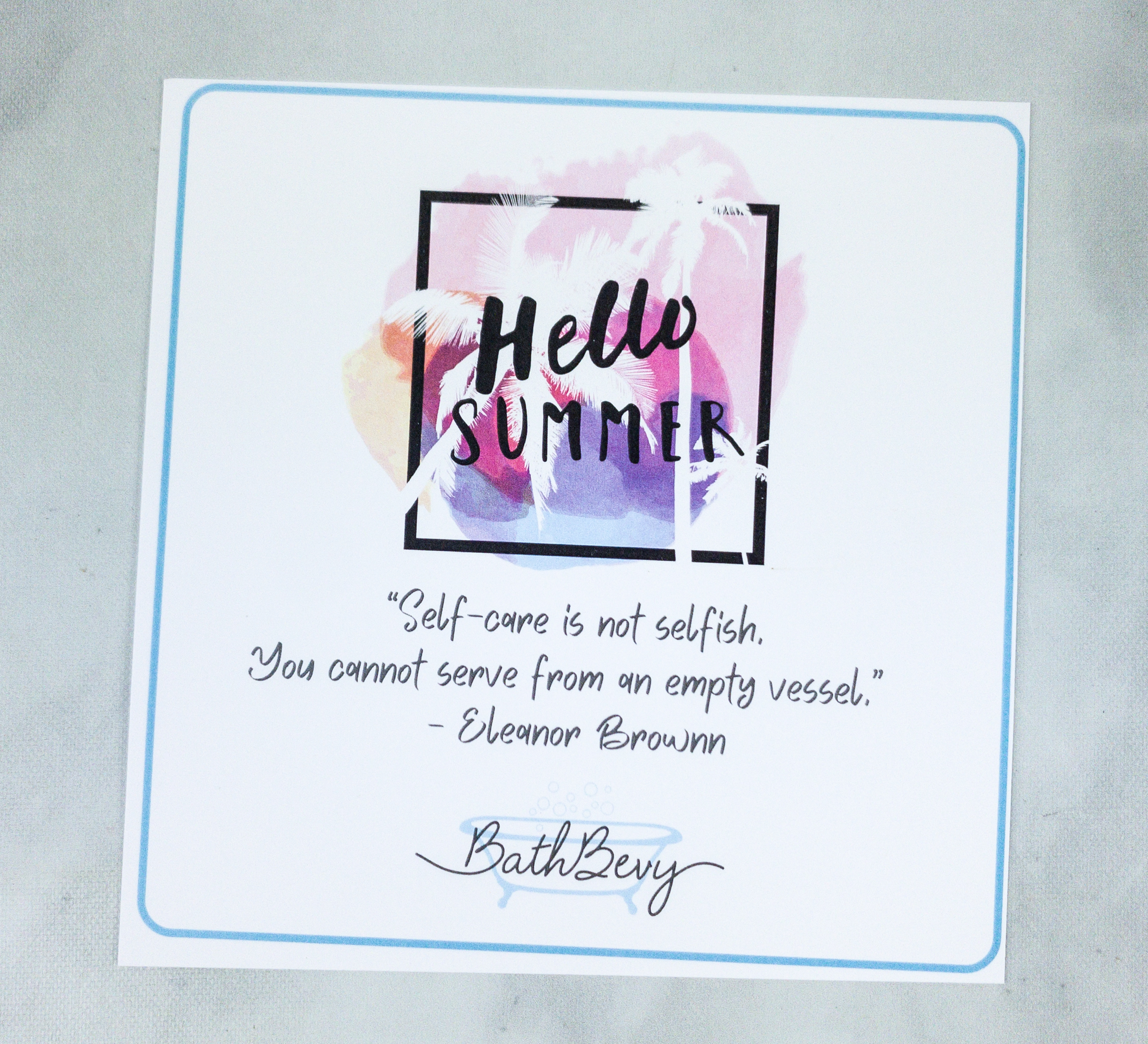 There's a card from Bath & Bevy!
Self-care is not selfish. You cannot serve from an empty vessel.

– Eleanor Brownn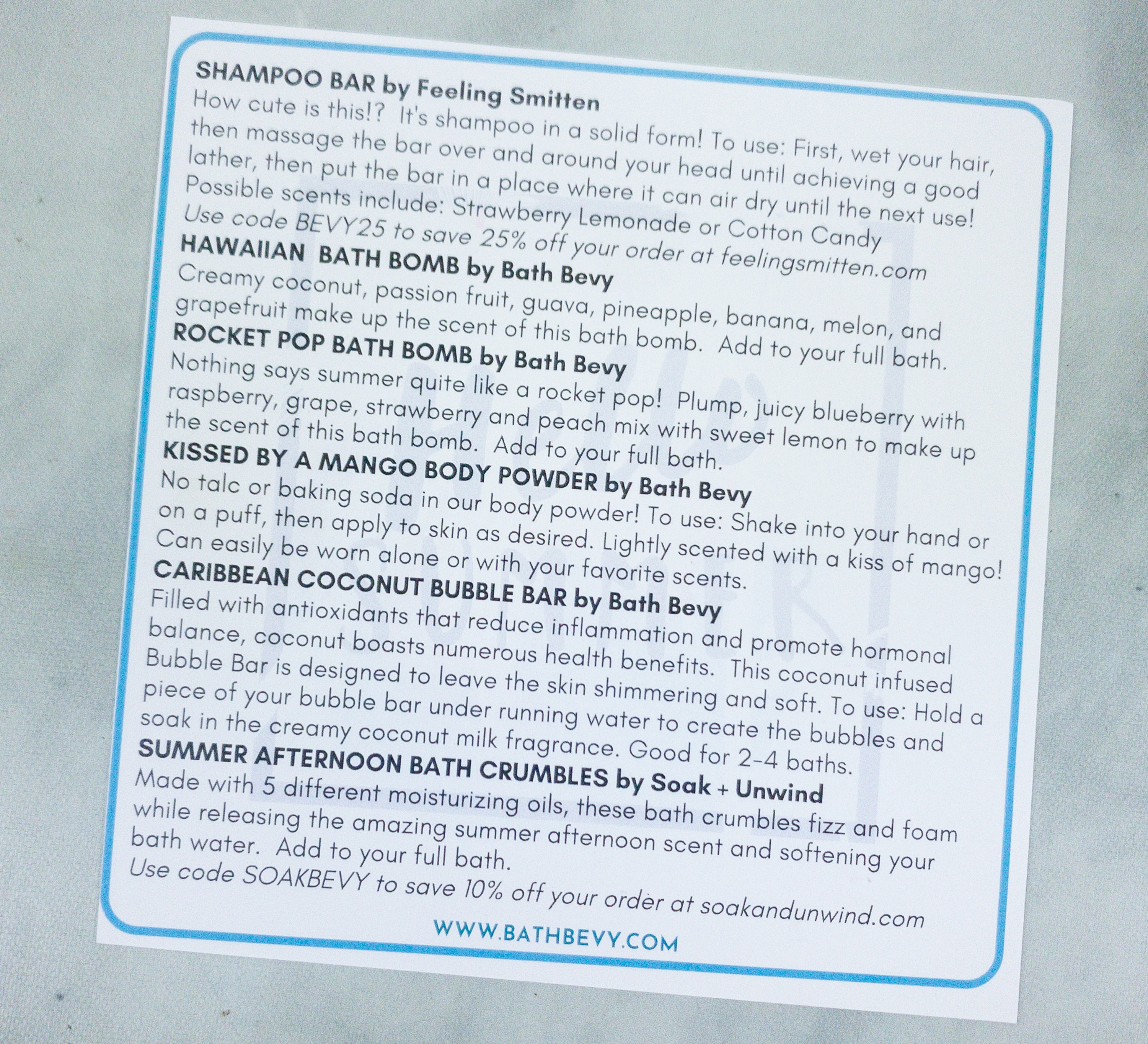 At the back, there's a list of all the products along with a short description for each one.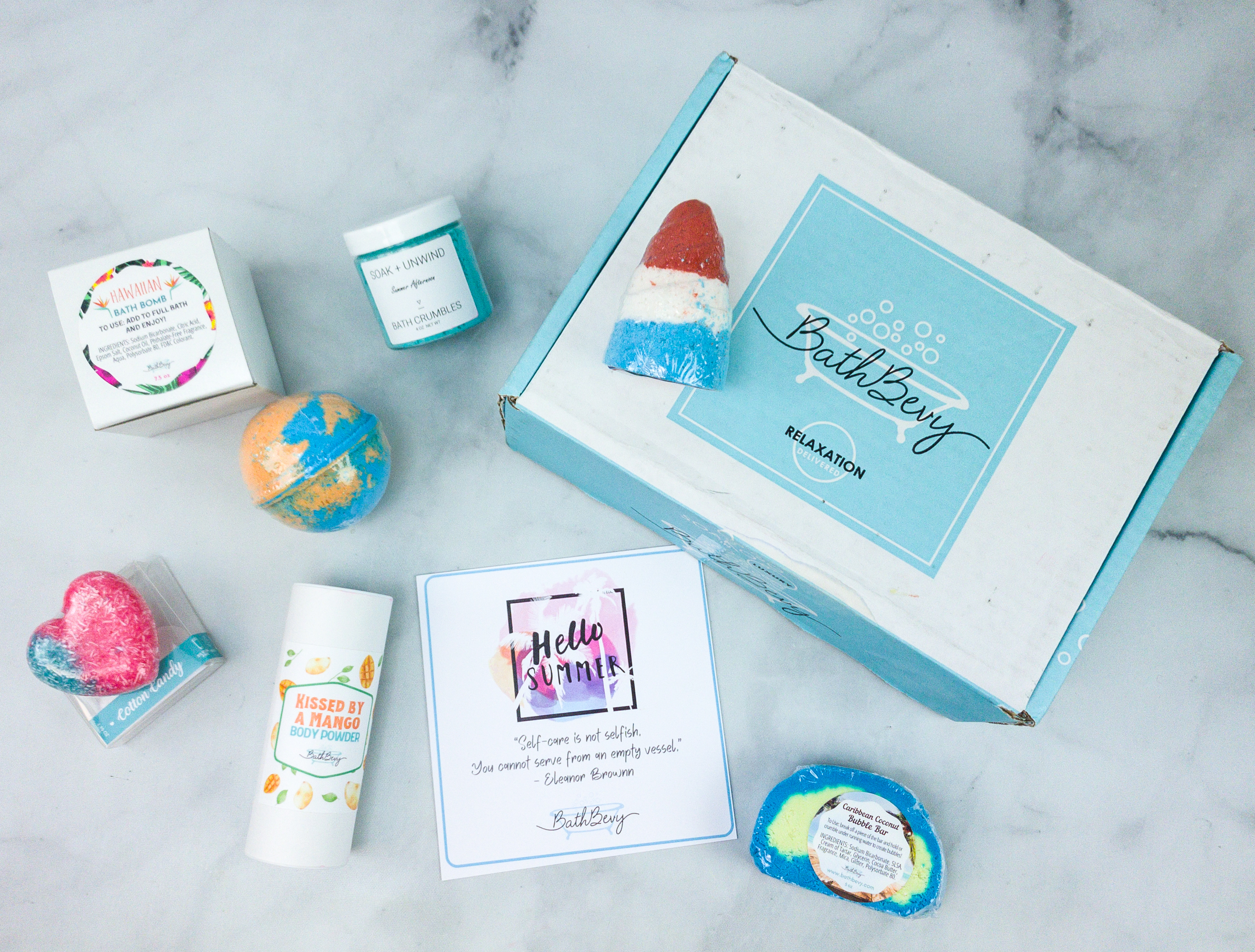 Everything in my box!
Bath Bevy Caribbean Coconut Bubble Bar. This bubble bar smells like creamy coconut milk! It weighs approximately 5 ounces, which can last up to 2-4 uses.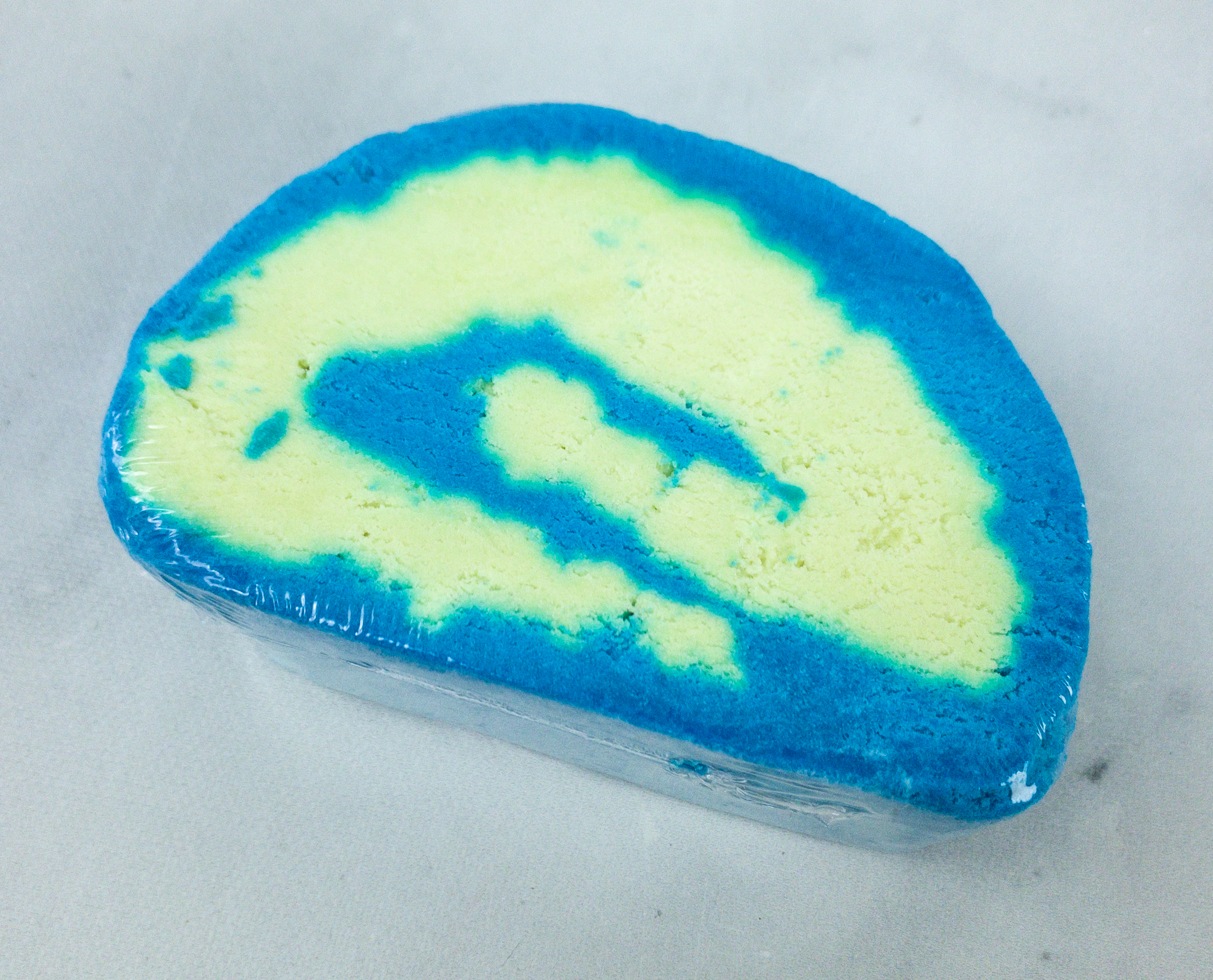 It's formulated with antioxidants that help reduce inflammation and promote hormonal balance. To use, just break off a piece, hold under running water and you will see the bubbles go all out!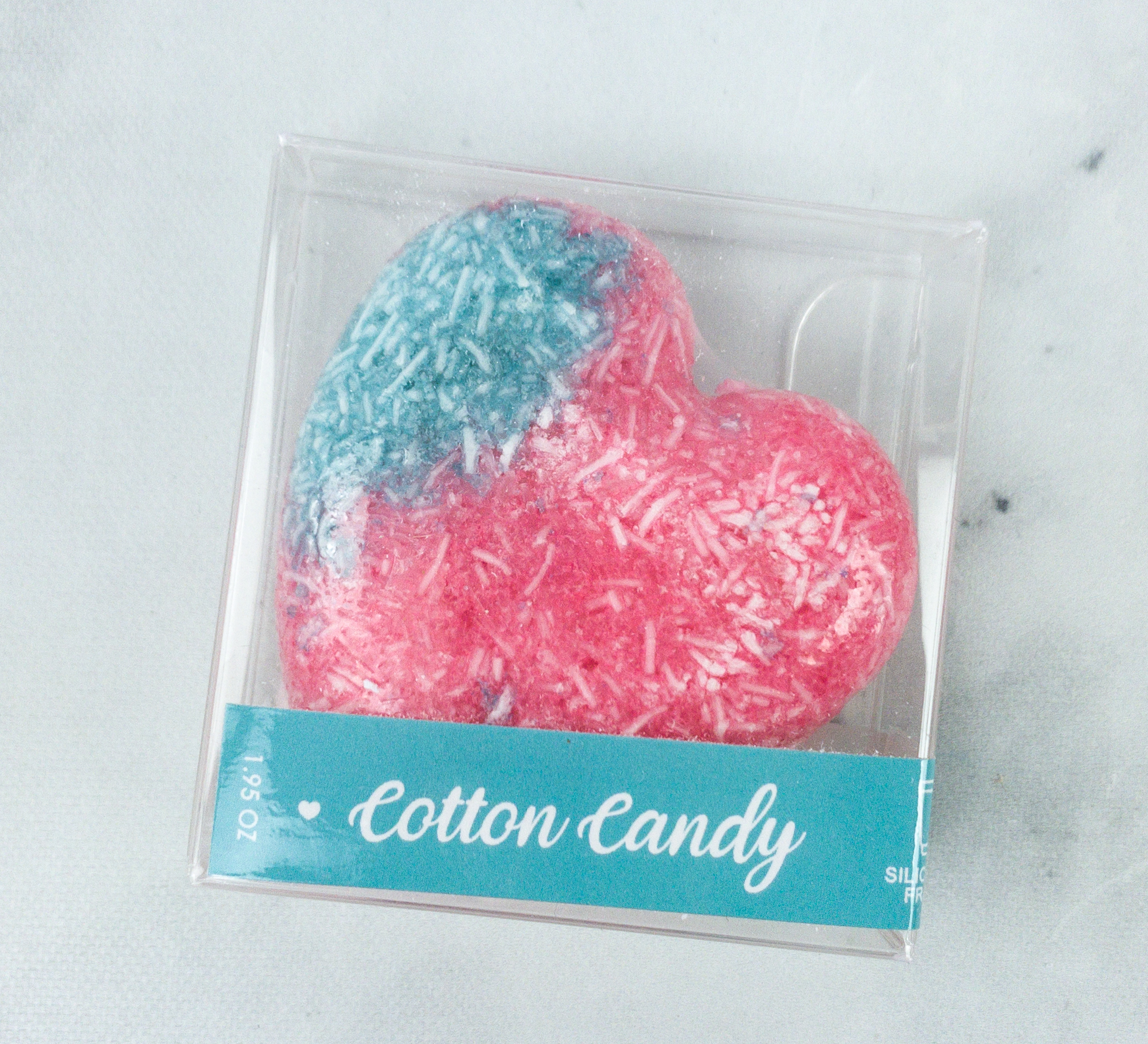 Feeling Smitten Shampoo Bar. The heart-shaped shampoo bar came in a clear acetate packaging.
This compact shampoo bar can be used for up to 60 washes. The formula is vegan and cruelty-free, which is always amazing!
I love the sweet cotton candy scent! This shampoo bar actually does a great job of cleansing my hair of dirt and other irritants. It's very convenient and easy to use and I love how eco-friendly it is since it doesn't come in a bottle packaging.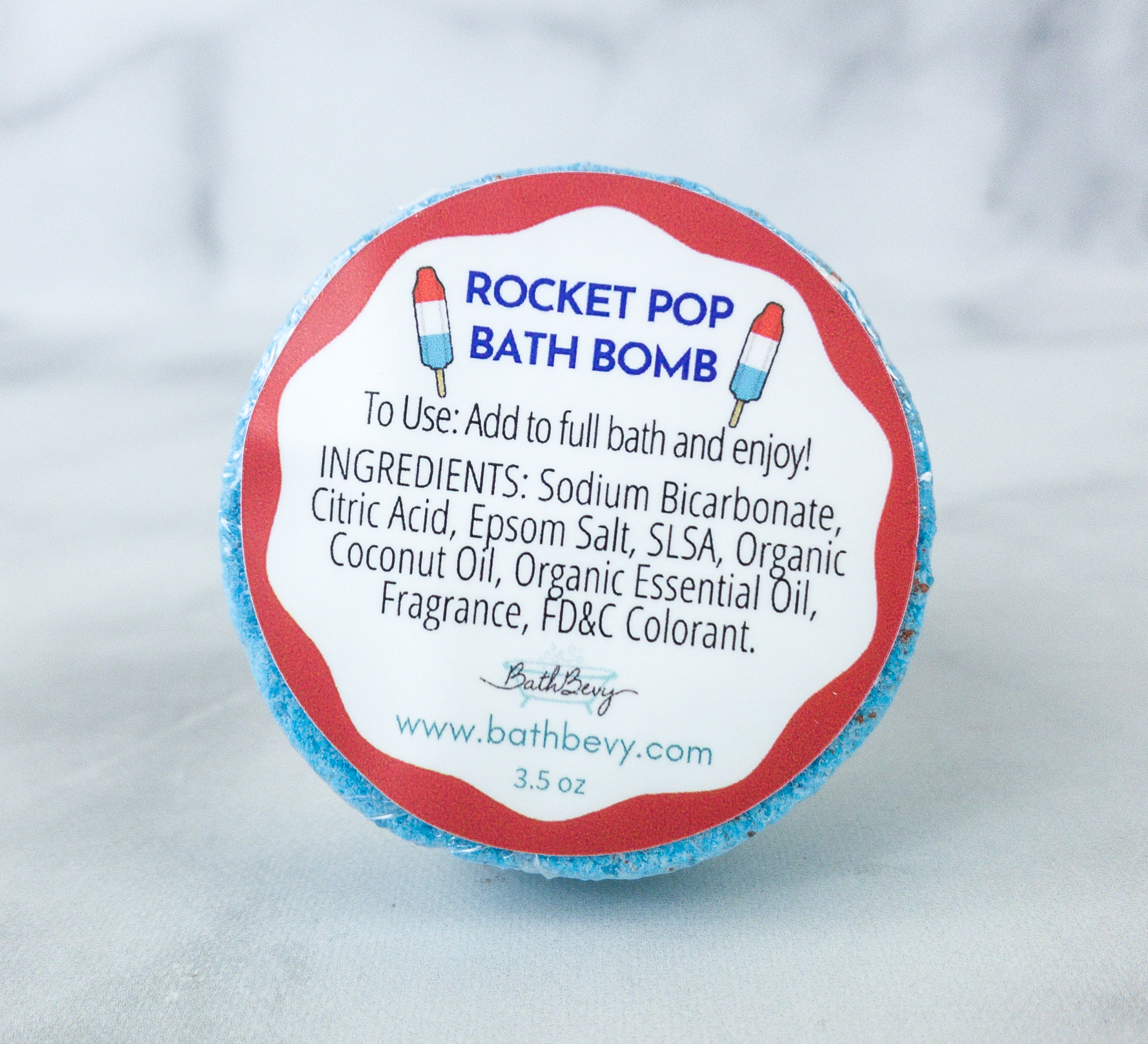 Bath Bevy Rocket Pop Bath Bomb. I also received this cute bath bomb that reminds me of yummy popsicles!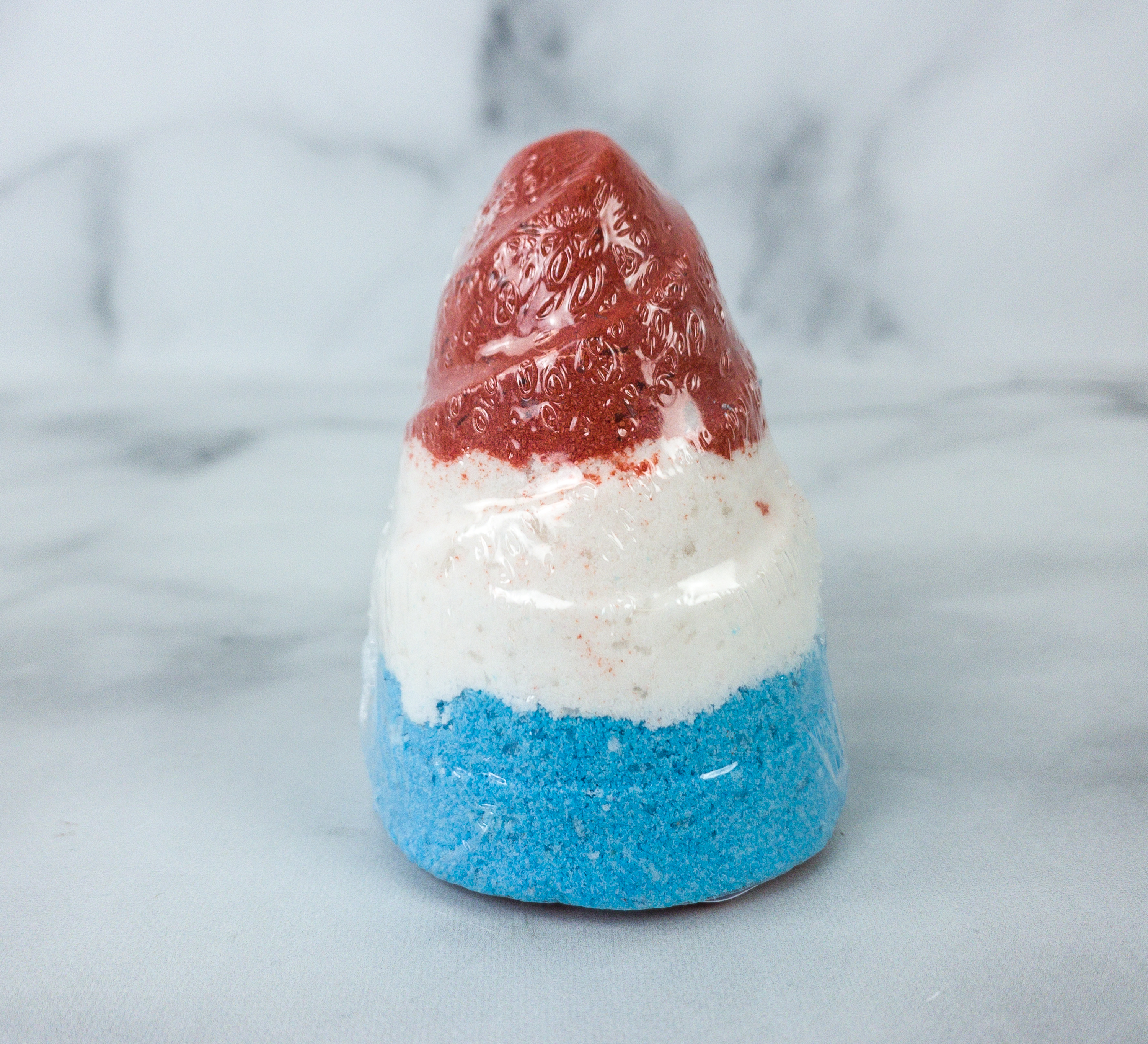 This contains delightful fruity notes, such as blueberry, raspberry, grape, strawberry, peach, and lemon. Just drop this like you would a normal bath bomb and enjoy watching it fizz away during bath time!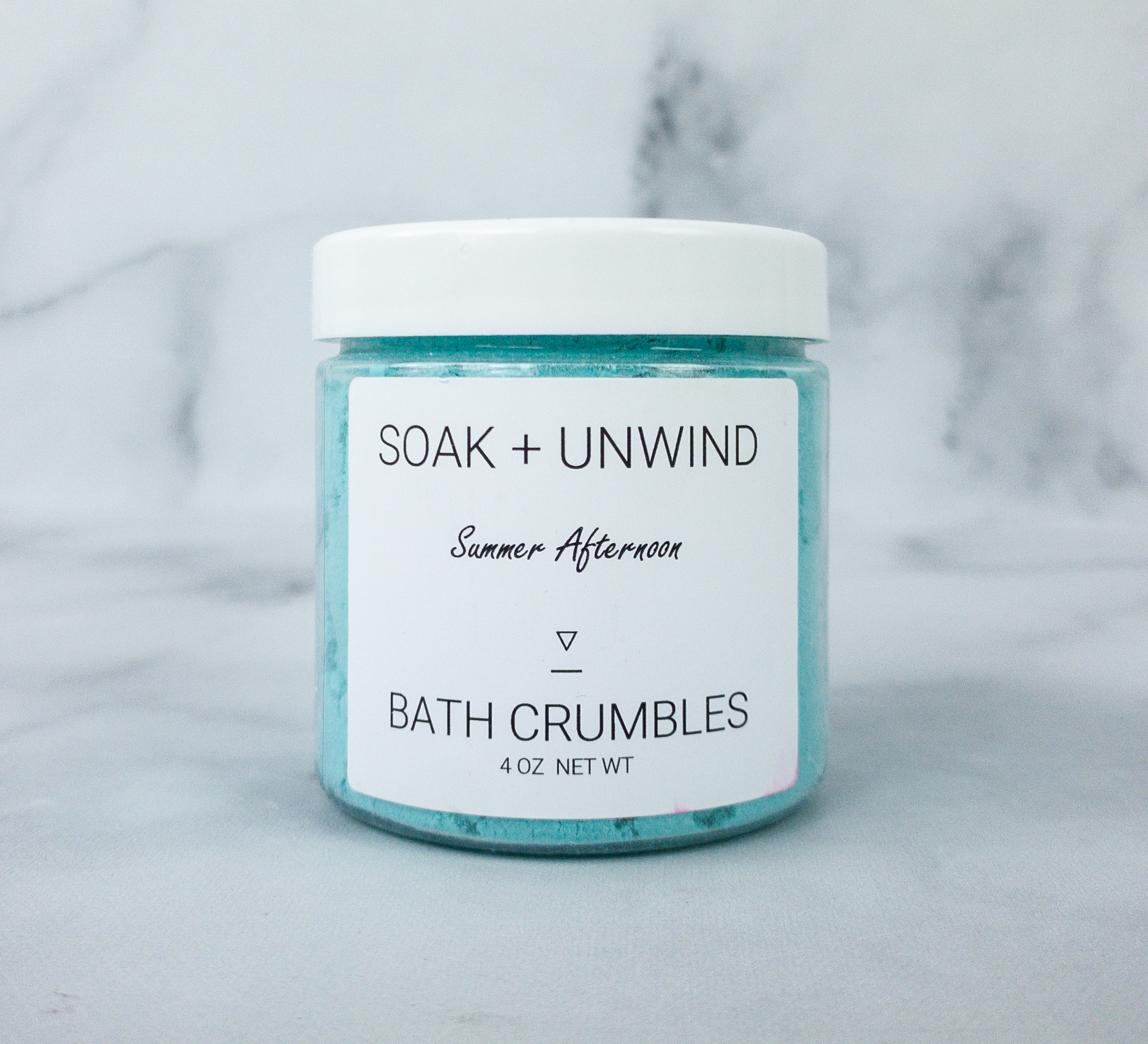 Soak + Unwind Summer Afternoon Bath Crumbles ($10.50) Another amazing product from this month's box is this jar of bath crumbles! It's made with 5 moisturizing oils and fizzy powder.
It's similar to a bath bomb because when you sprinkle it into a bathtub, it foams, fizzes, and gives the water a relaxing scent and nice color. Summer Afternoon smells like a raspberry lemonade! It also gives my bath a lovely blue color!
Bath Bevy Kissed by a Mango Body Powder. I like no-talc powders so this one is a yes for me. It also smells like mangoes, but was not overpowering!
This powder has various uses, from deodorant to foot powder and even dry shampoo! However, this is not recommended to be used on the face. Ingredients include arrowroot powder which makes the skin softer and smoother, and kaolin clay which absorbs excess oil.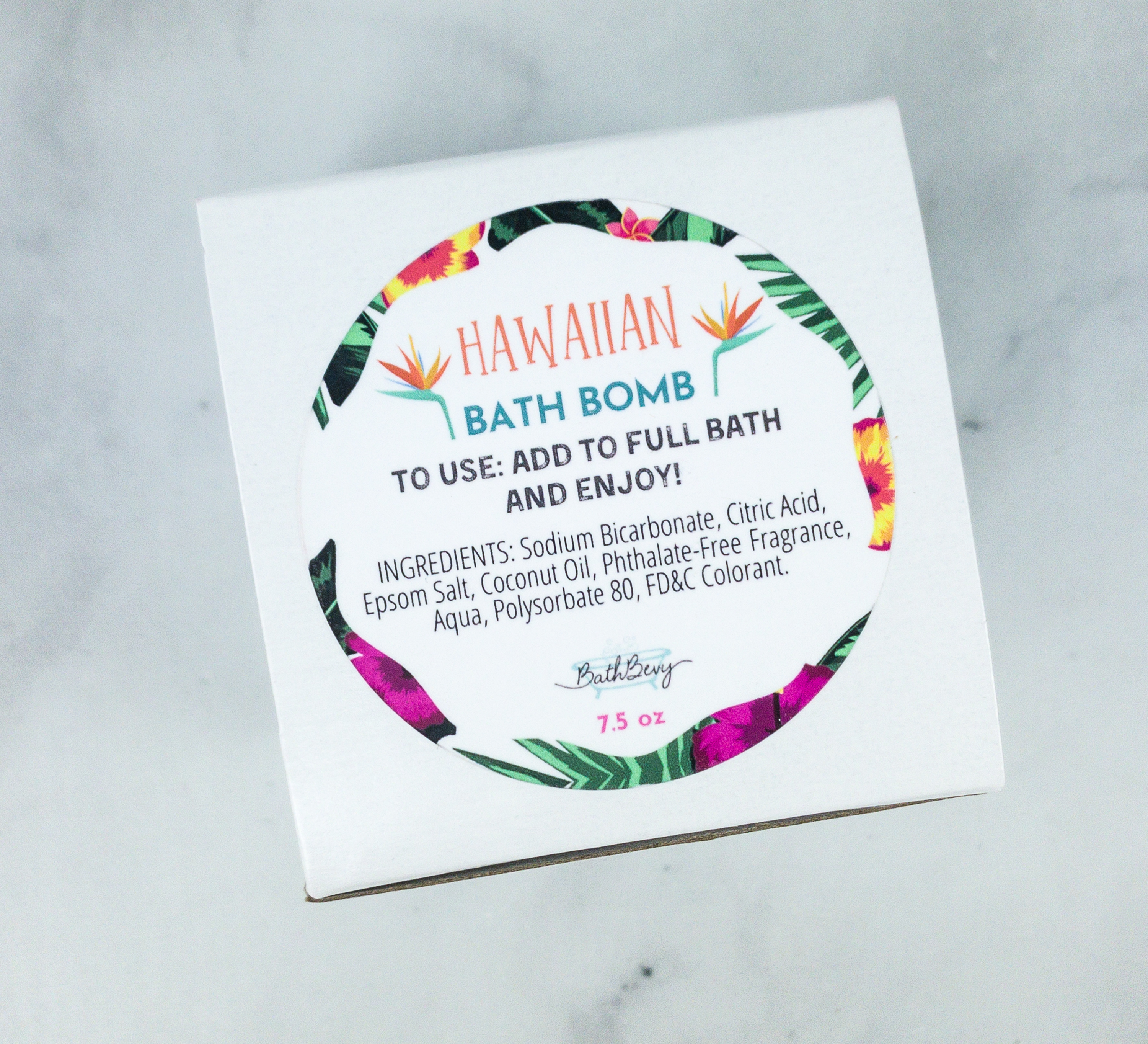 Bath Bevy Hawaiian Bath Bomb. Here's another bath bomb, and it came enclosed in a box.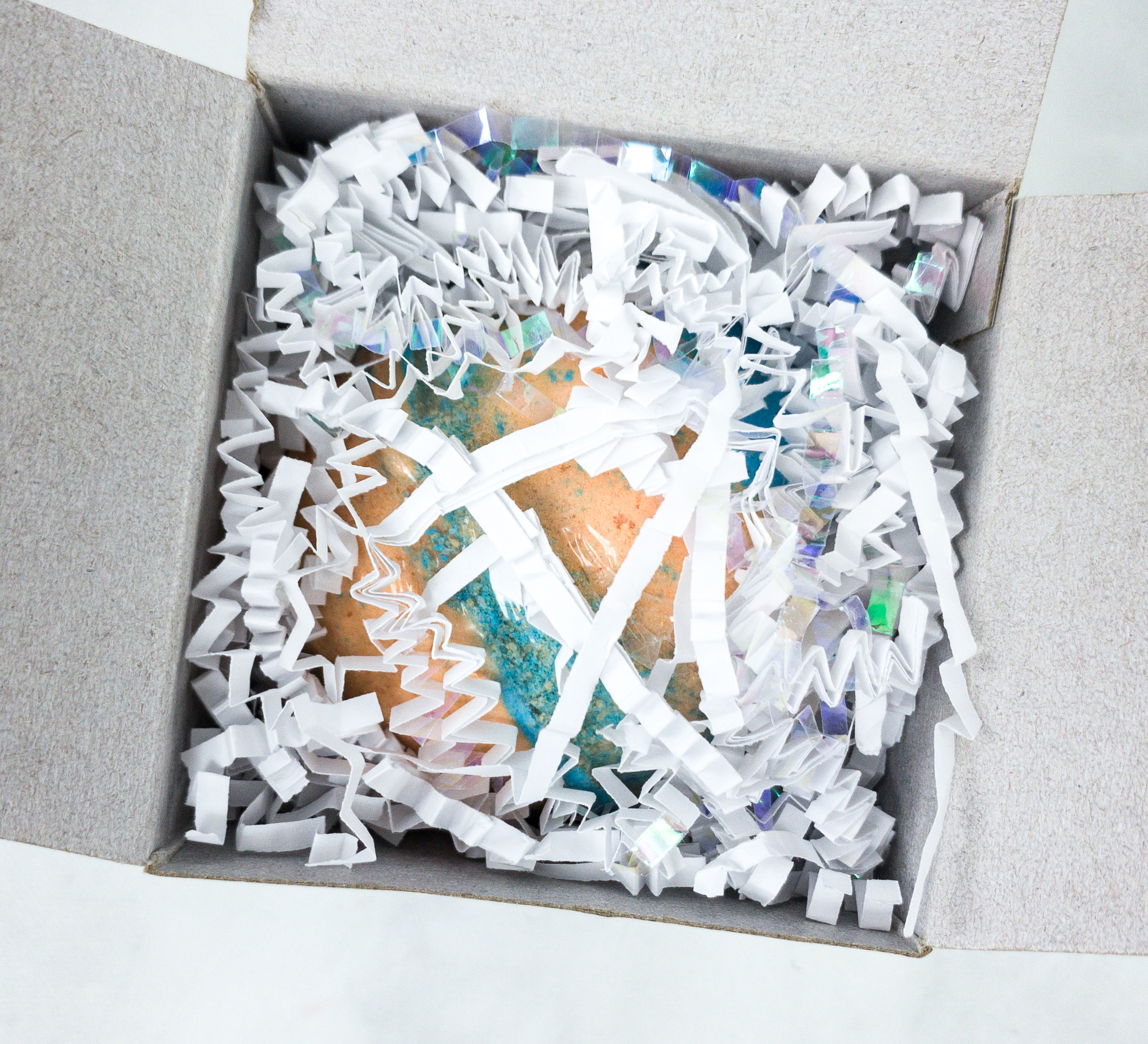 The inside is filled with paper squiggles to keep the bath bomb safe during transit!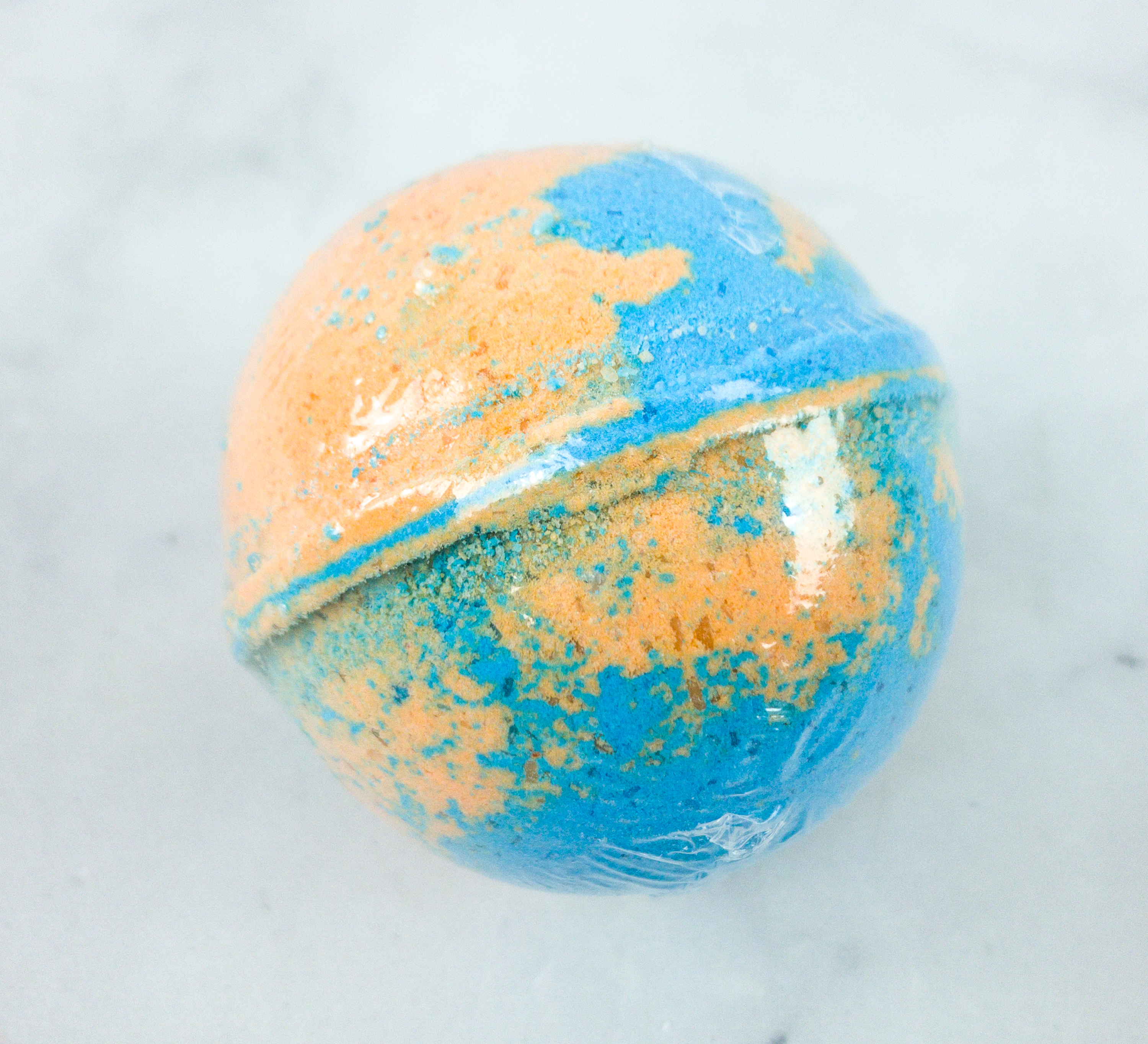 This smells really good! Coconut, melon, pineapple, banana, those are just some of the notes that I can make out from this bath bomb. They combine together and give you a refreshed feeling after a bath! The scent also lingers in the skin so it keeps you smelling great.
I love the variety of bath products that I always get from Bath & Bevy! This month, I fell in love with the bath crumbles! I love how they foam and fizz when put into the water. My skin also felt soft after my bath and I just love the scent! The shampoo bar was also great, it's a great alternative to shampoos in bottles so we can reduce our waste. The rest of the items are also high-quality and smell lovely. This is a really nice box for those who love scented bath products like me! They take bath time to another level and I'm here for it!
Did you love this month's box?