Women's Collective Box is a quarterly subscription box that delivers an assortment of items from women-owned companies. Items sent will "represent the thoughtfulness, resolve, and artistry that set women apart". Expect 5-8 products and learn all about the owners in the included mini magazine. The box is $54.95 a quarter or sign up for a year's worth and save $20.
Each box brings the treasure hunt of conscious shopping to your front door, telling the story of the incredible women behind every product. With every quarterly delivery, you will not only take part in supporting the business mavens of today but empower the founders of tomorrow.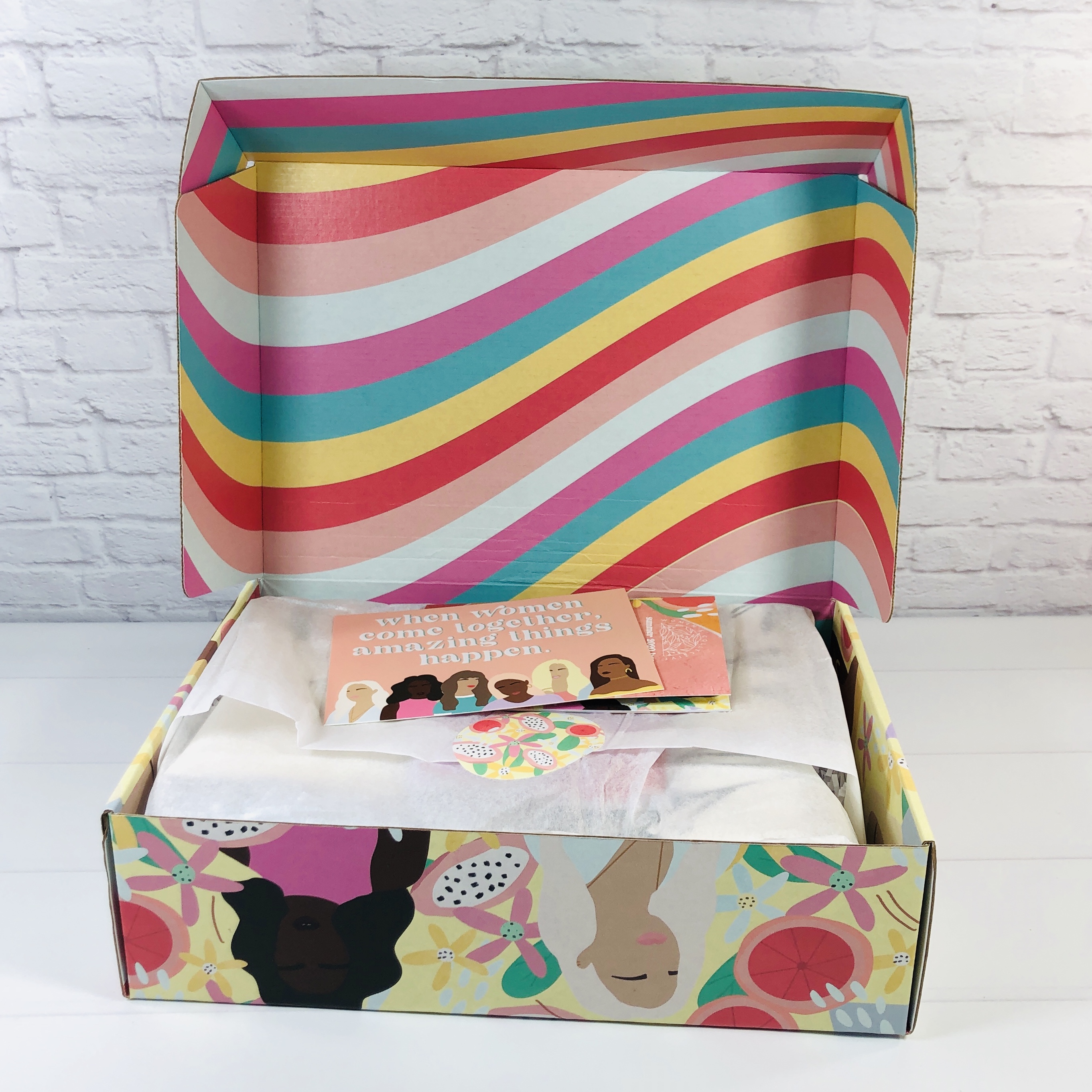 The box was beautiful with vibrant colors on the inside and out. I believe the box colors change with the season and this one has summer vibes for sure!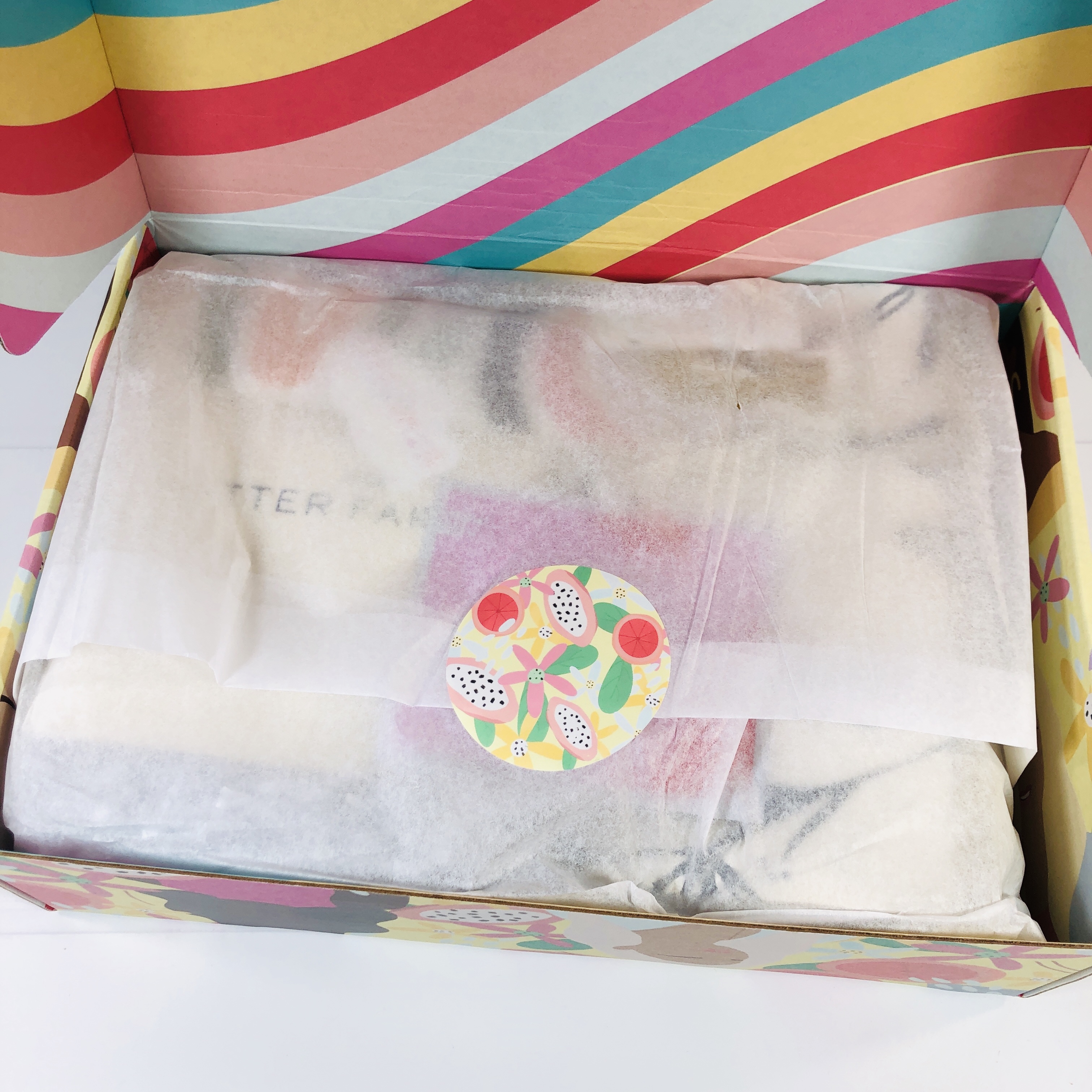 Even the sticker that held the tissue paper closed had bright, luscious fruits, like grapefruit and dragon fruit.
I received a card…
…with a hand-written message welcoming me to the community!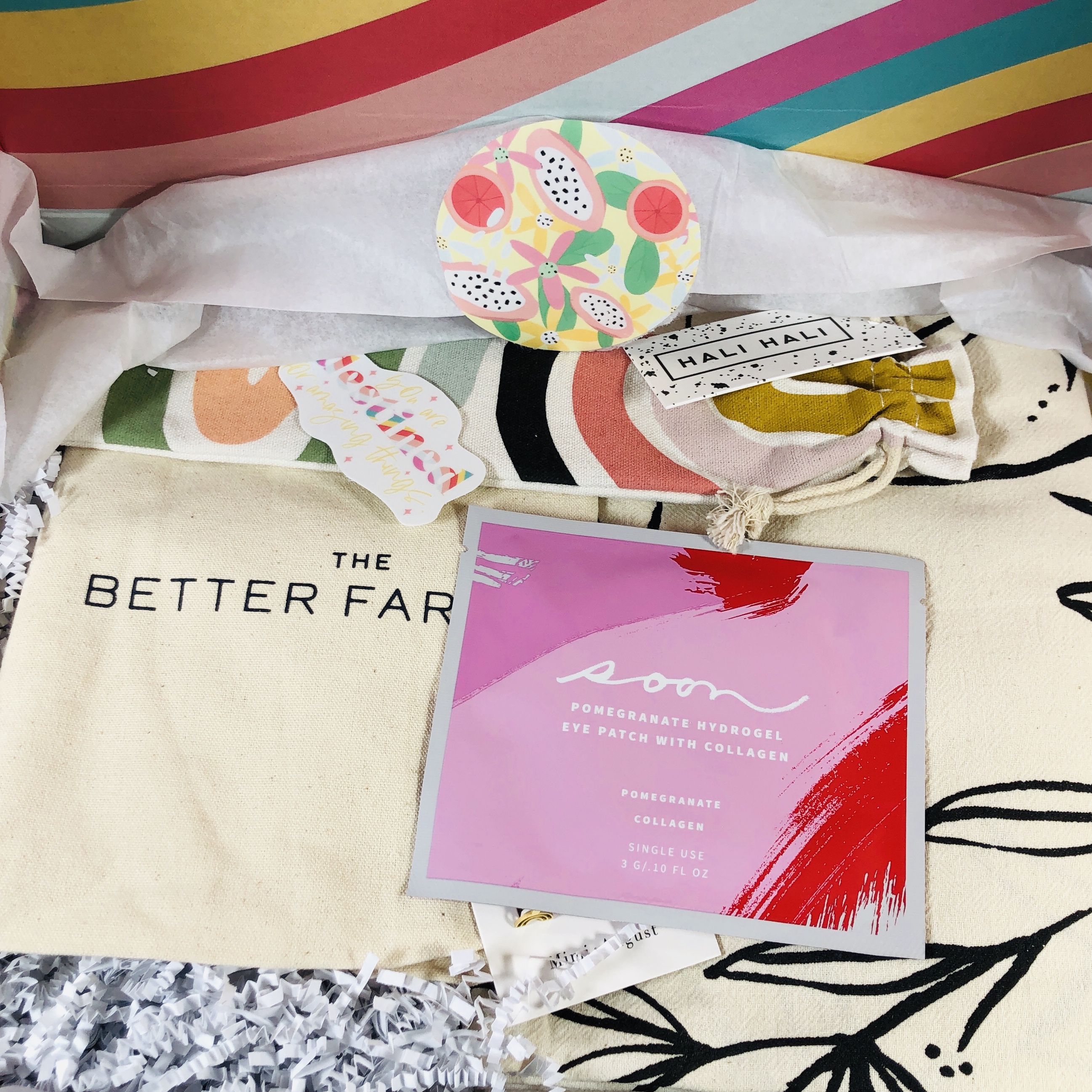 First look!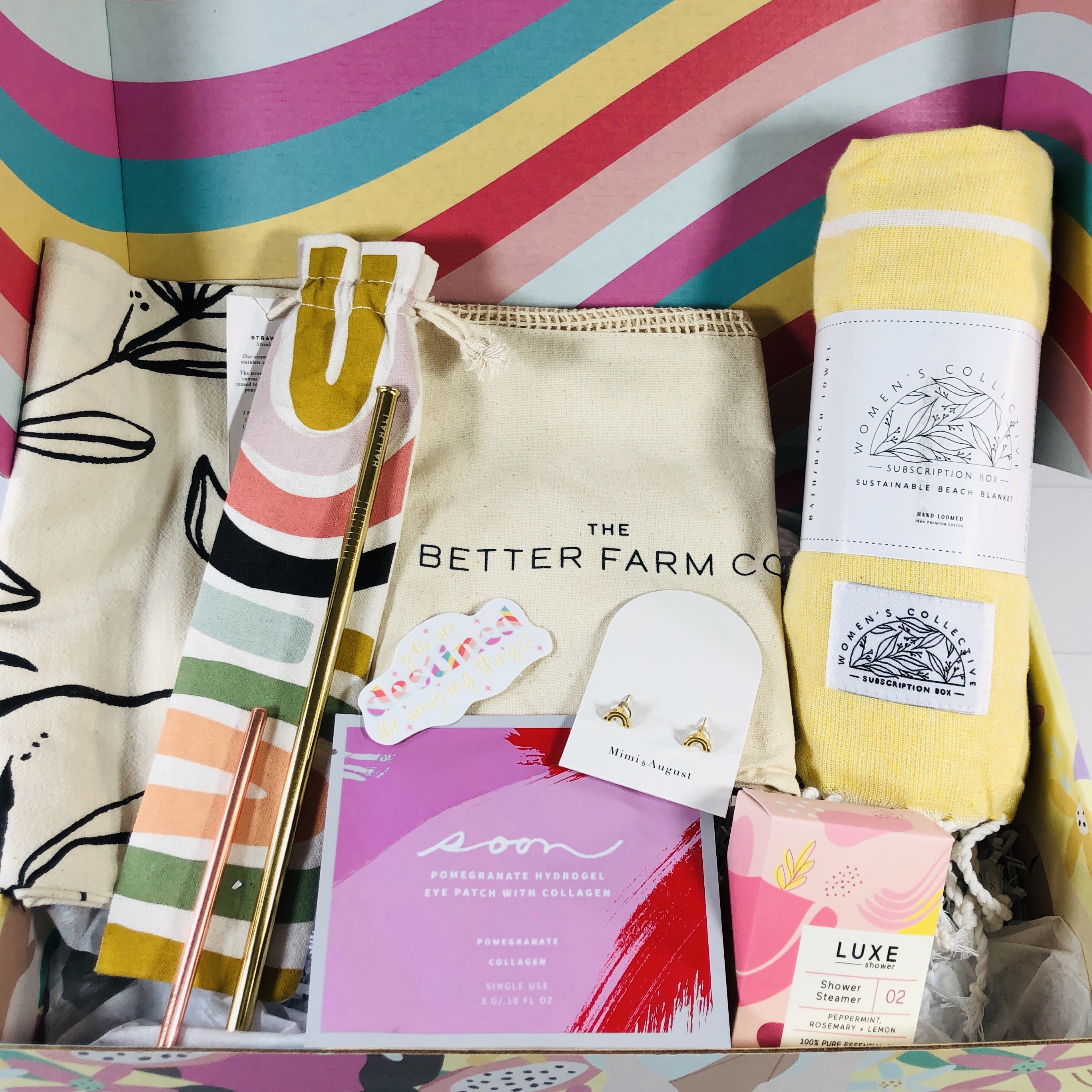 Everything in the box! This is my first box from Women's Collective and I can't wait to learn all about my new items and their makers!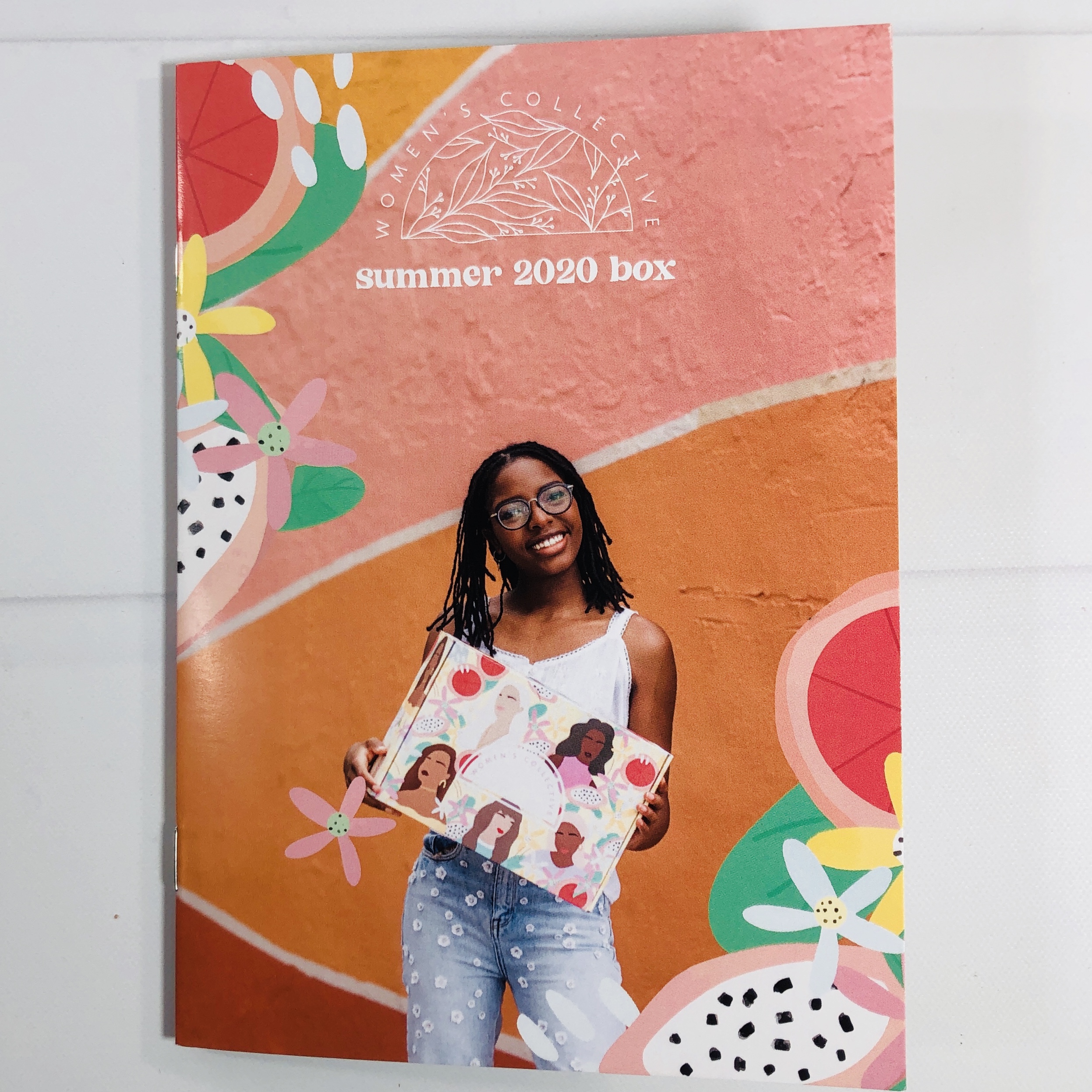 The mini magazine reminds me that this is the Summer box.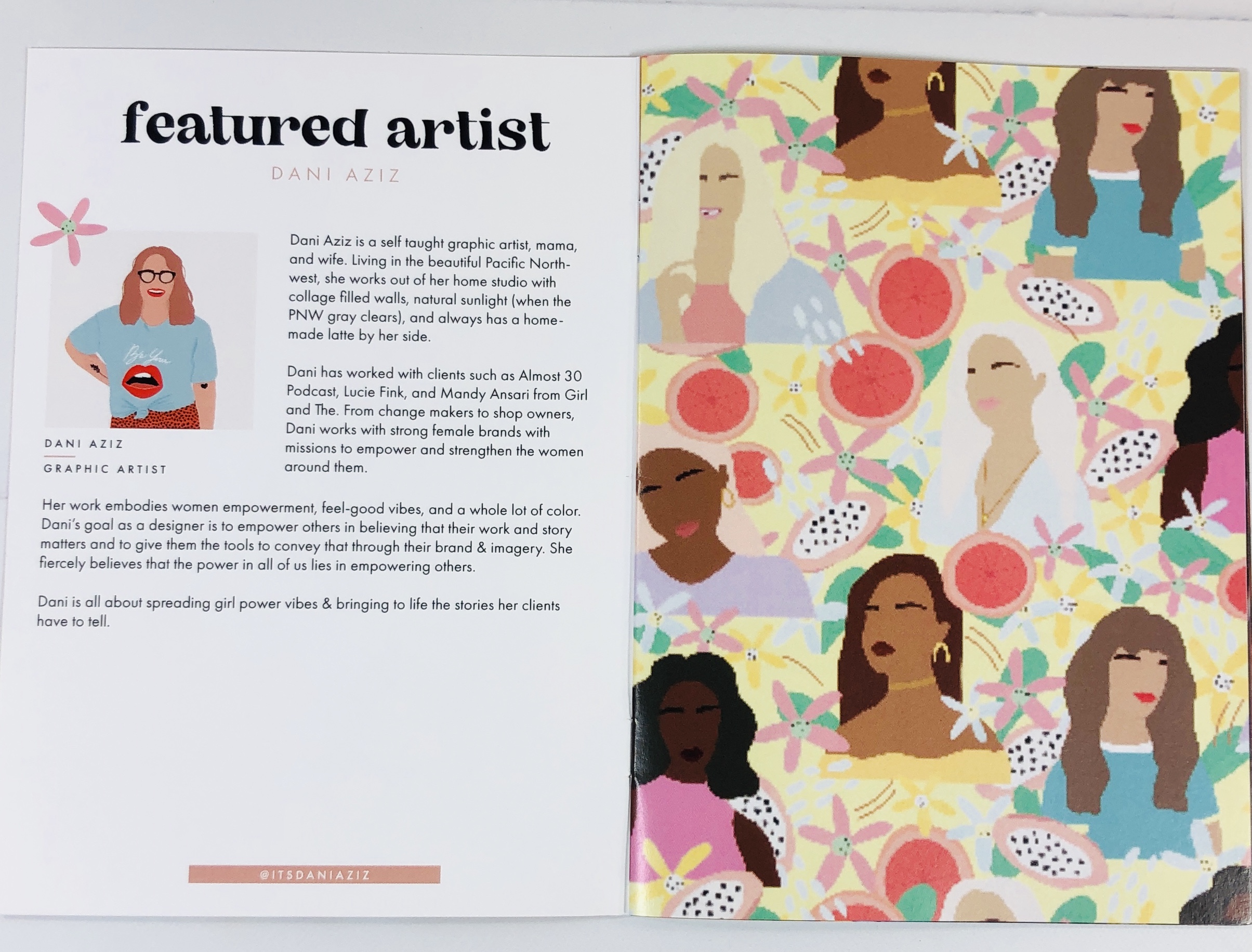 The first page spread tells us about the featured artist who designed the box.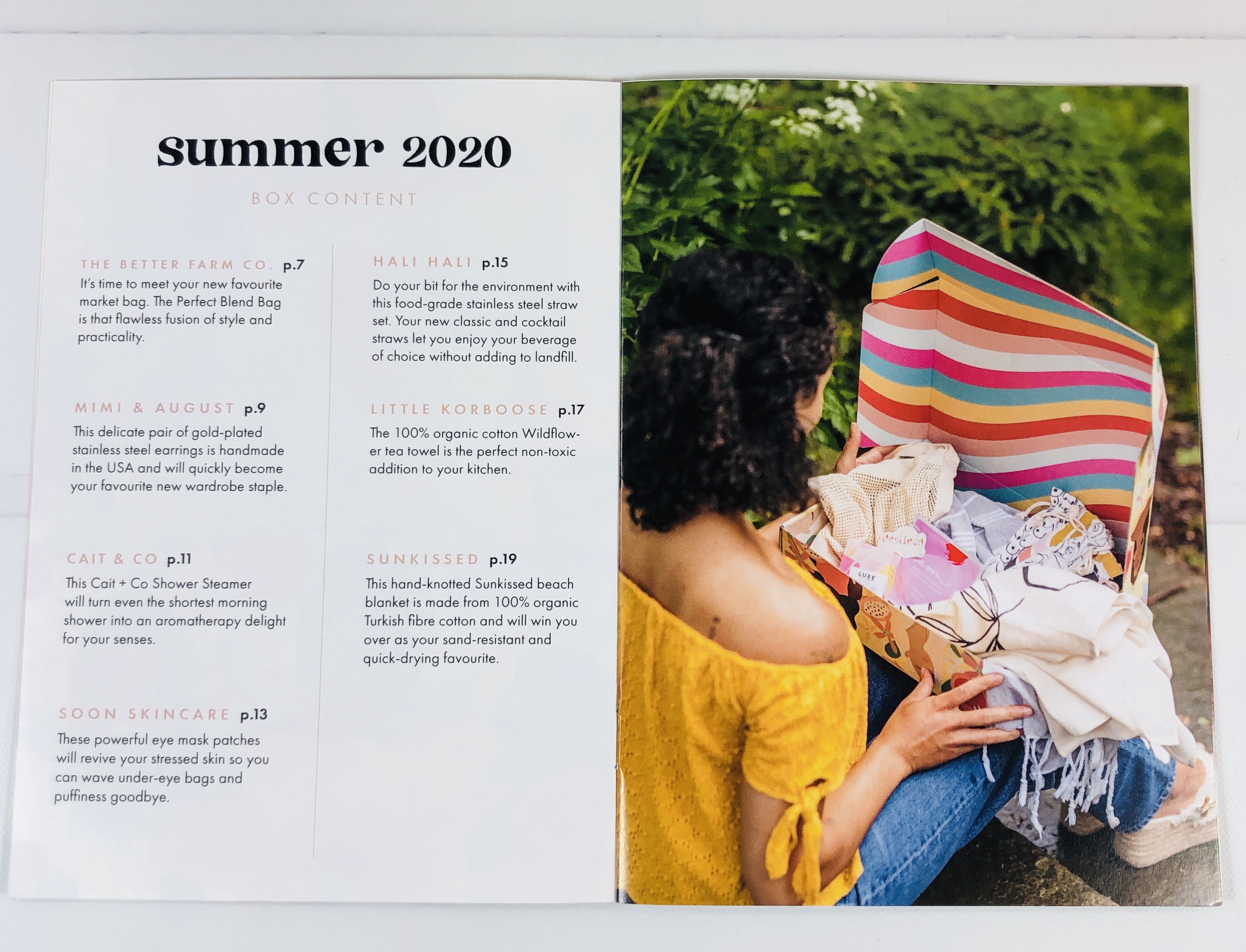 Next we have the box contents. There are 7 items total for summer.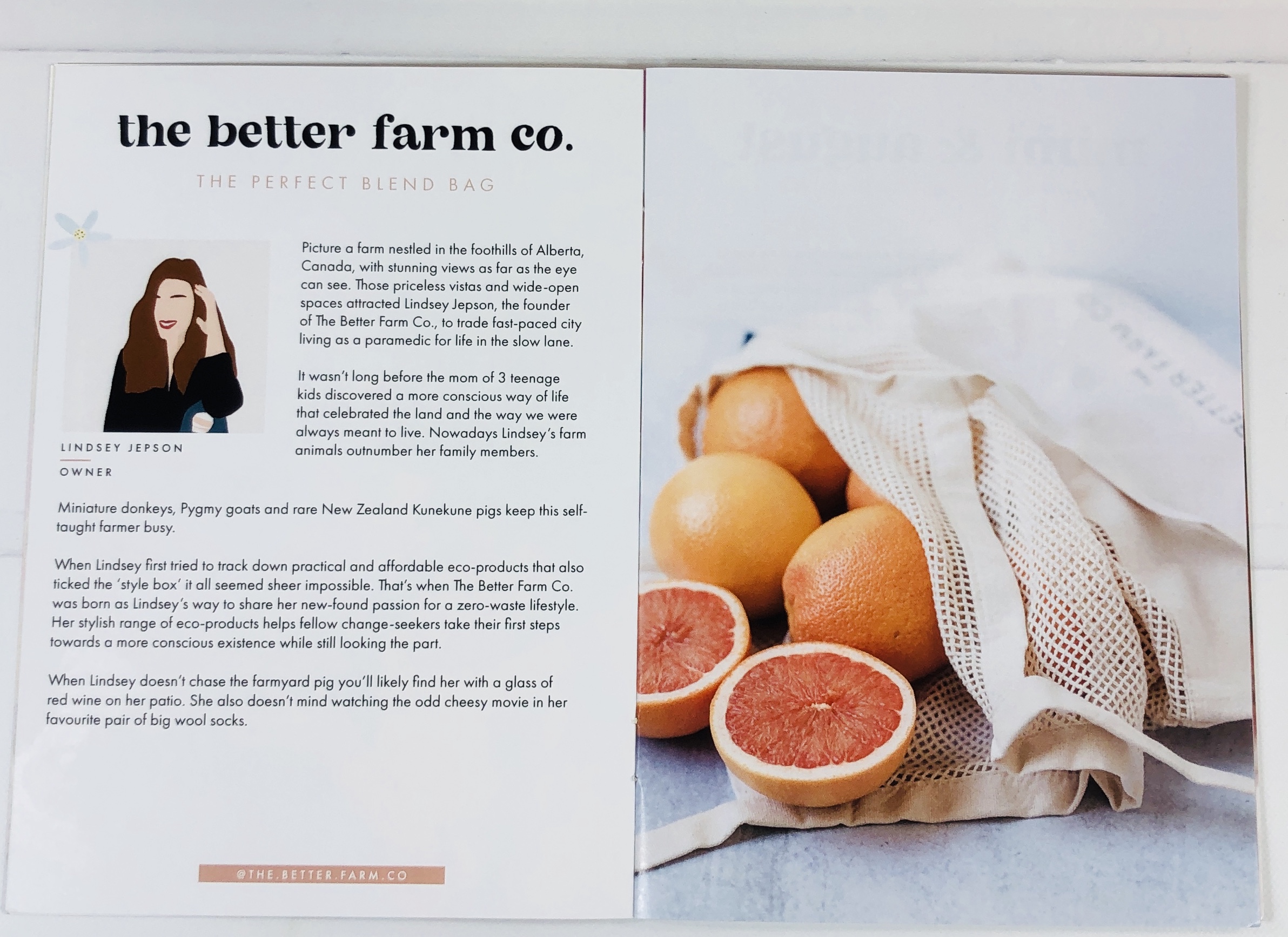 In some cases there may be slight variations in products, like with these earrings and the beach towel shown later.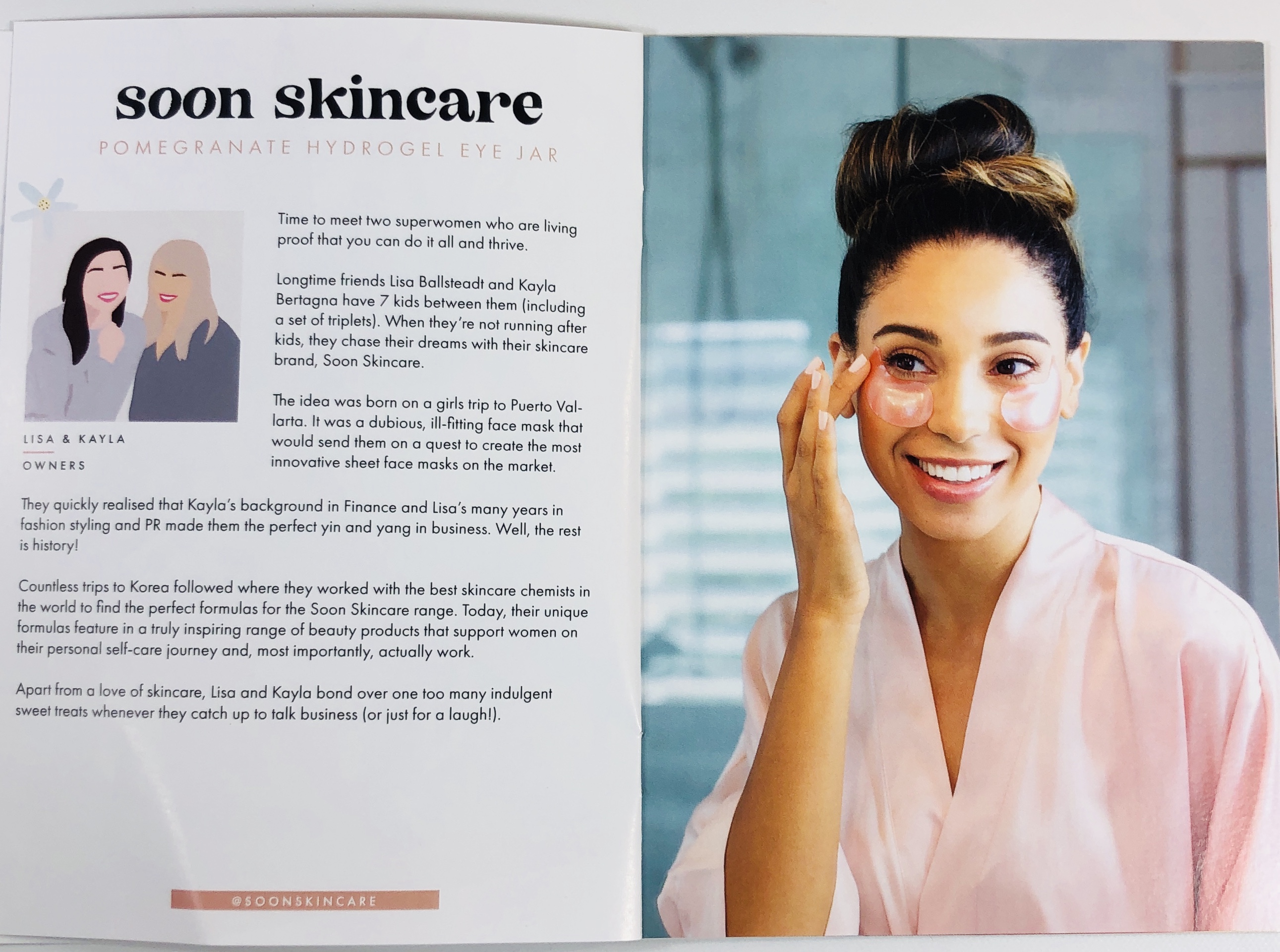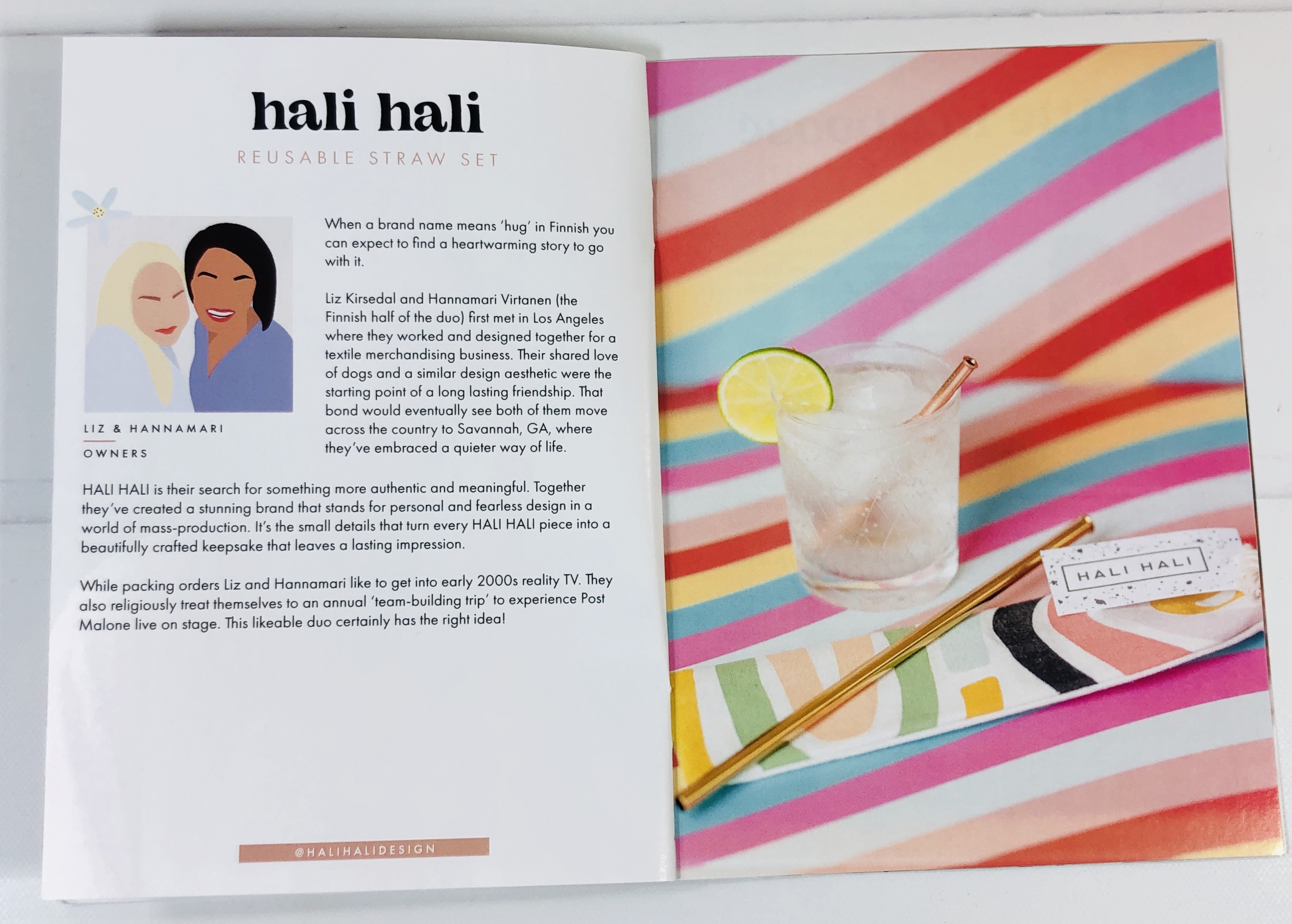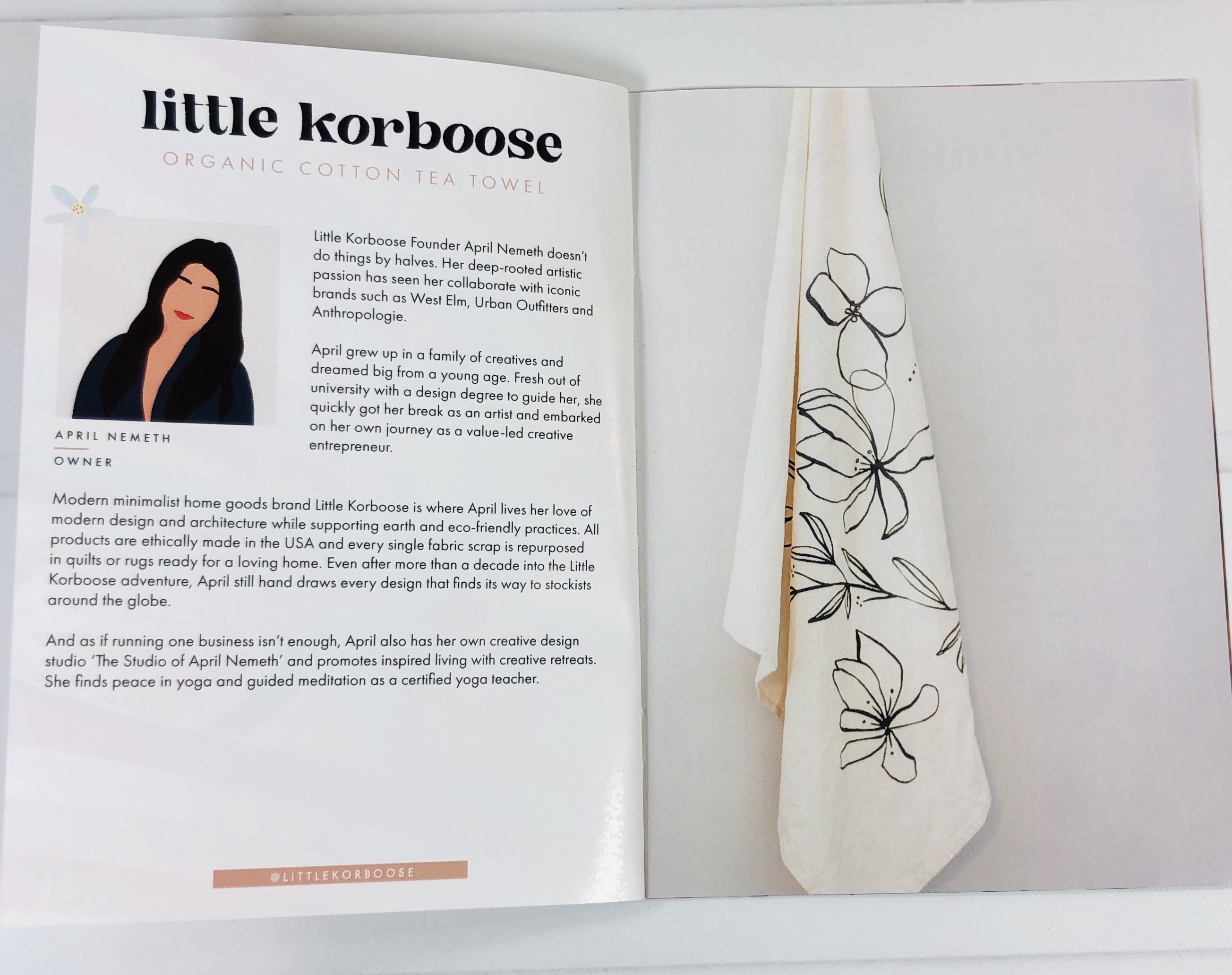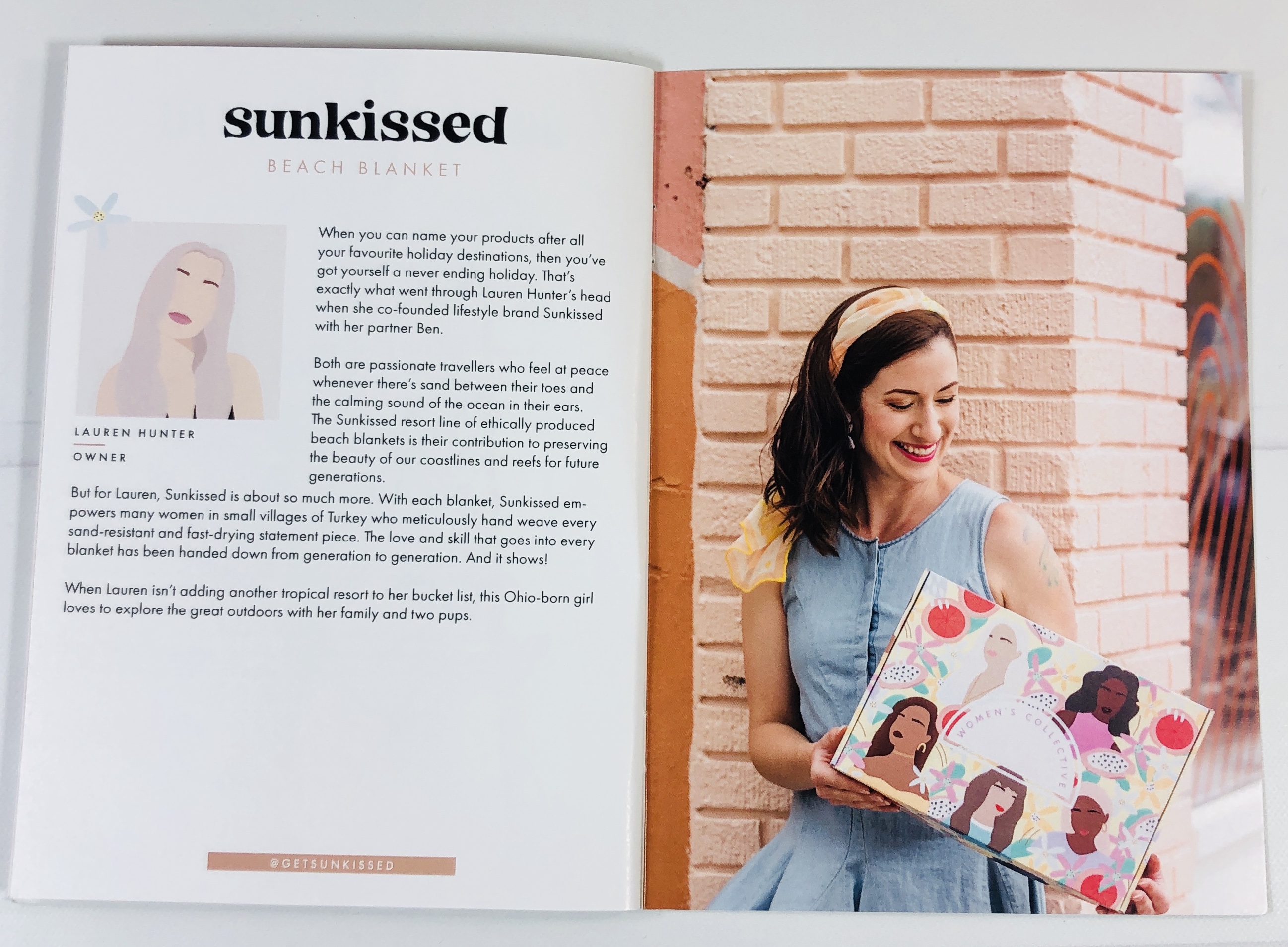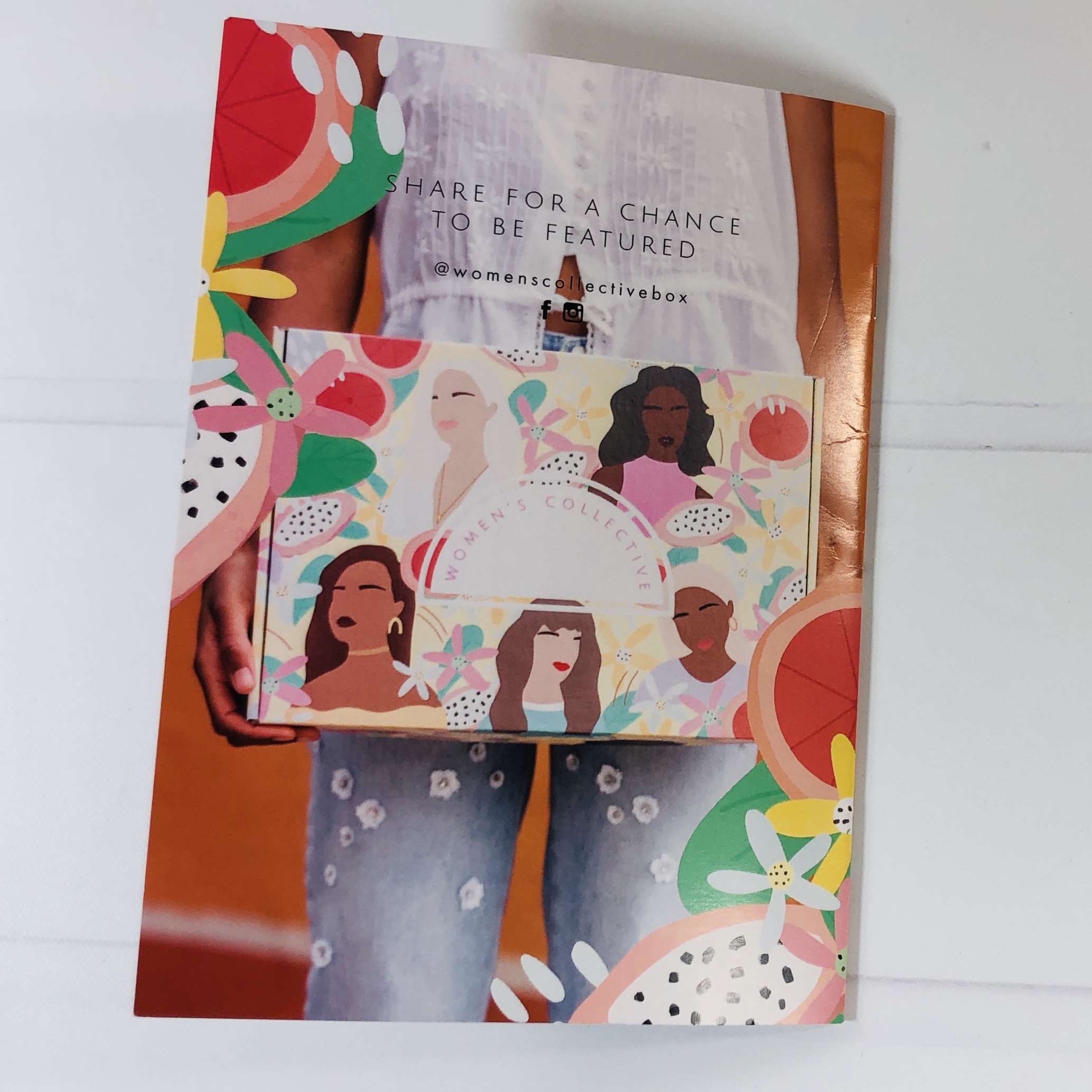 The back of the booklet says that subscribers may be featured when they share their boxes on social media. You can find Women's Collective on Instagram and Facebook.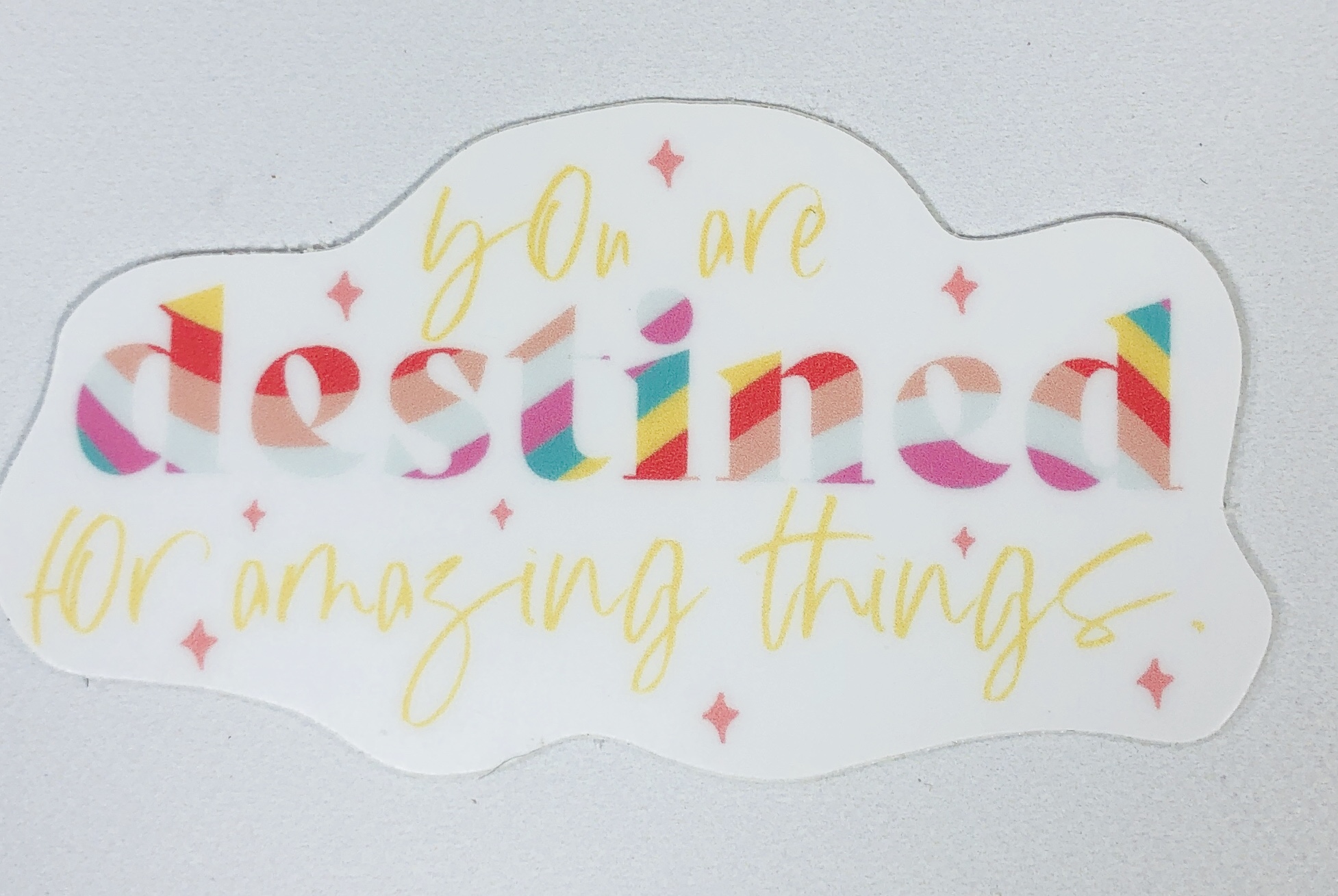 I'm always excited to get a vinyl sticker, this one is inspiring!
Soon Skincare Pomegranate Hydrogel Eye Patch With Collagen ($4.80) While I'm not a fan of face masks, eye masks are a whole other thing, I can't get enough!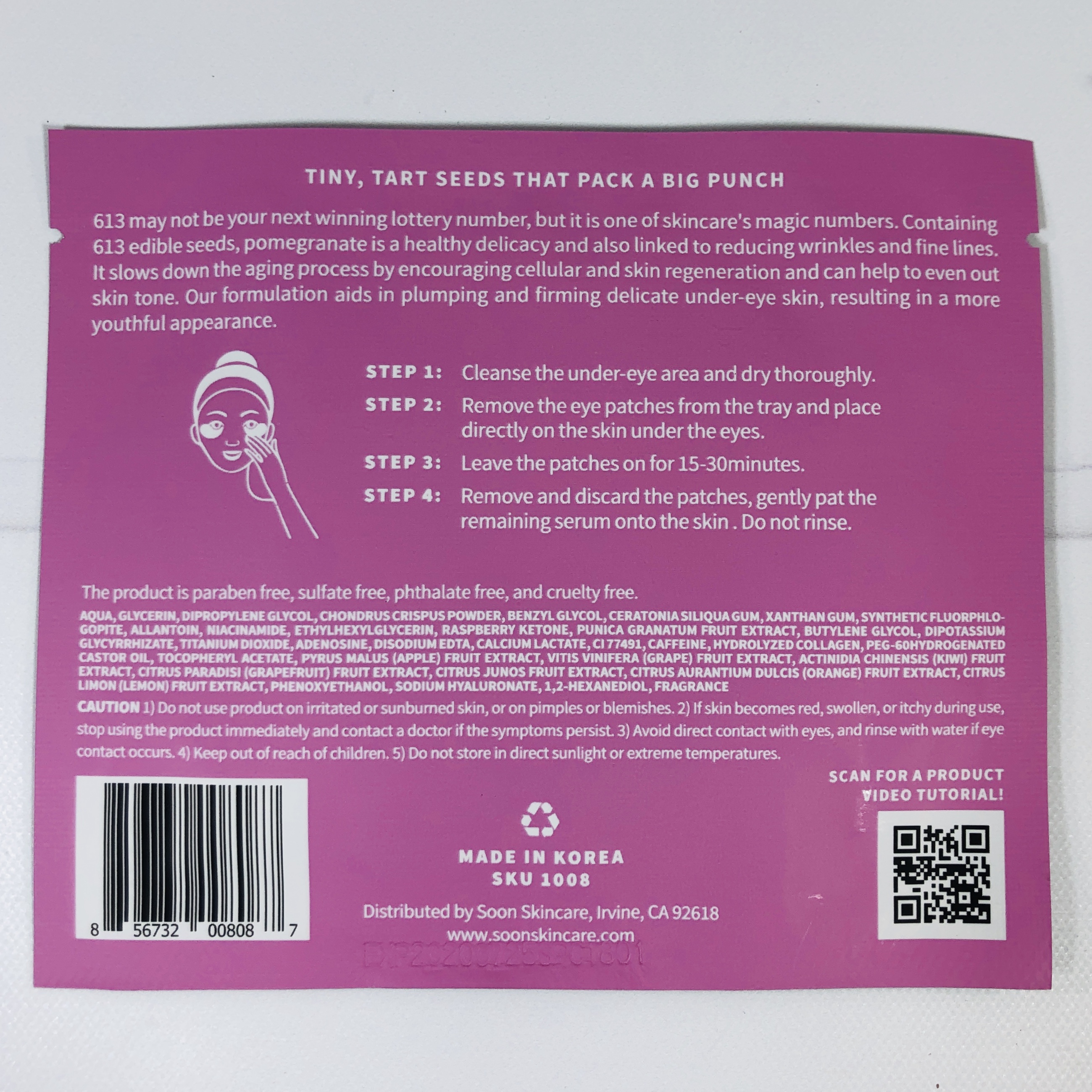 This pair of patches features pomegranate (for antioxidants), caffeine (to reduce puffiness), collagen (to plump up fine lines), and niacinamide (to brighten dark circles). Apply to clean skin, leave on for up to 30 minutes, and then pat remaining essence into skin gently.
The gels are a pretty pink color and looked cool under my eyes. They also felt cool, and the area looked better and felt refreshed after using. The gels smelled lightly of floral fragrance and there wasn't really any leftover serum to pat in. The area didn't feel greasy afterwards.
The Better Farm Co. Perfect Blend Bag ($28) I have several string bags thanks to subscription boxes but I'm always afraid stuff is going to fall out of it as I peruse the farmers' market. Enter this bag to allay all of my fears, I don't think my carrots can escape from this one!
The top has string but they are woven more finely than a fisherman's tote. The bottom is lightweight cotton canvas so it's sturdy but also can be thrown in the wash. The cotton is certified organic and comes from sustainable farms.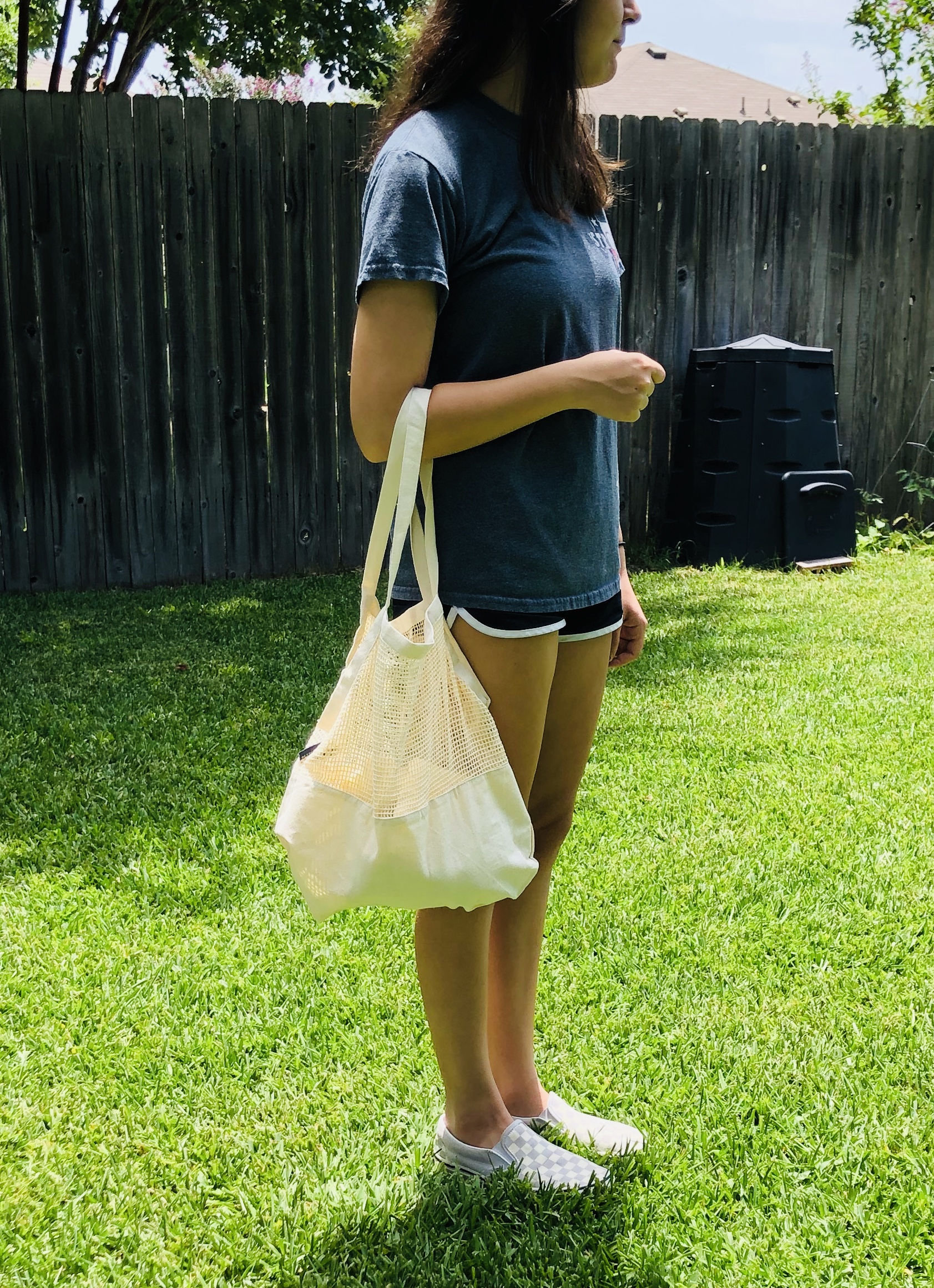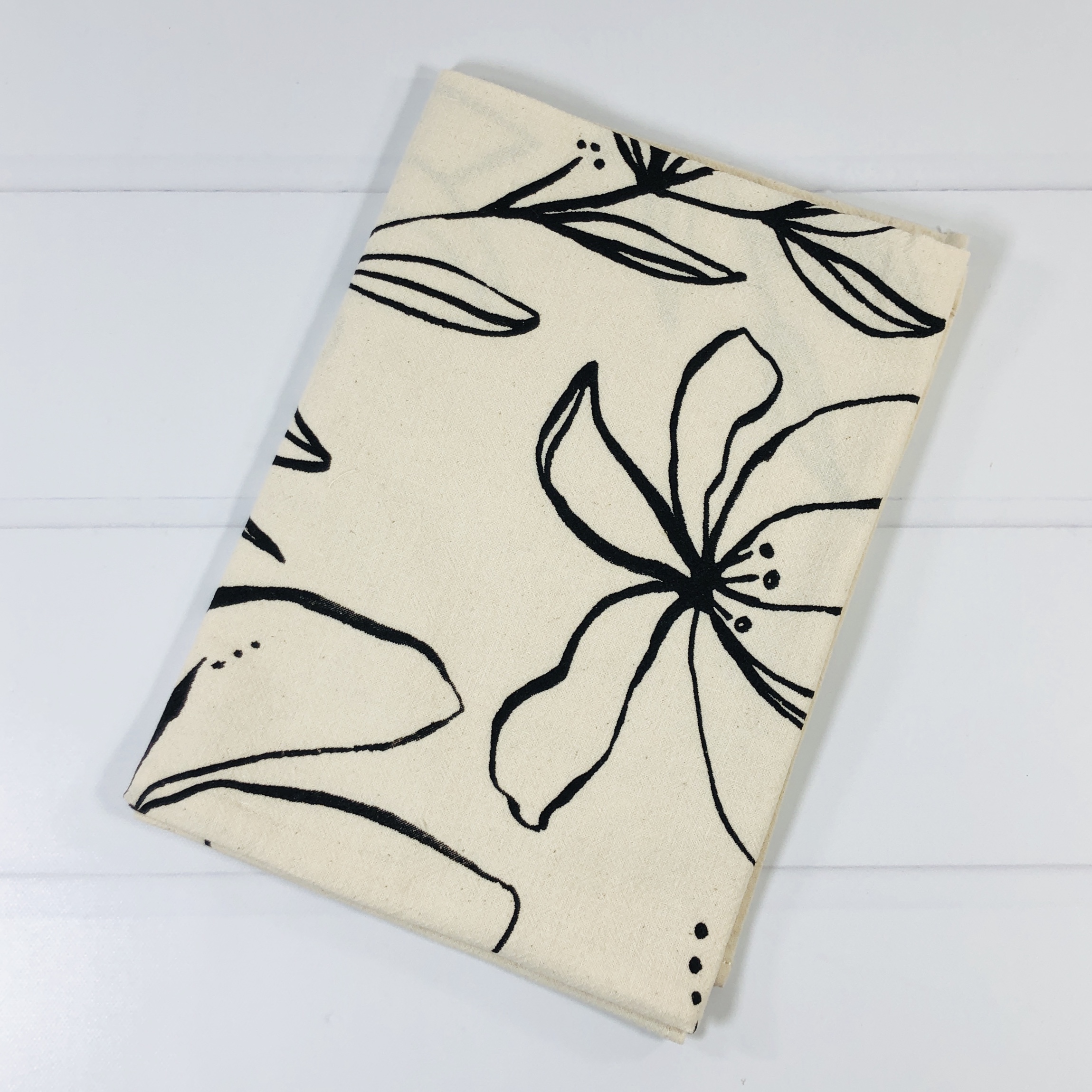 Little Korboose Wildflowers Organic Cotton Tea Towel ($24) Here is another item made of organic cotton and the decoration is inspired by plants of the Pacific Northwest!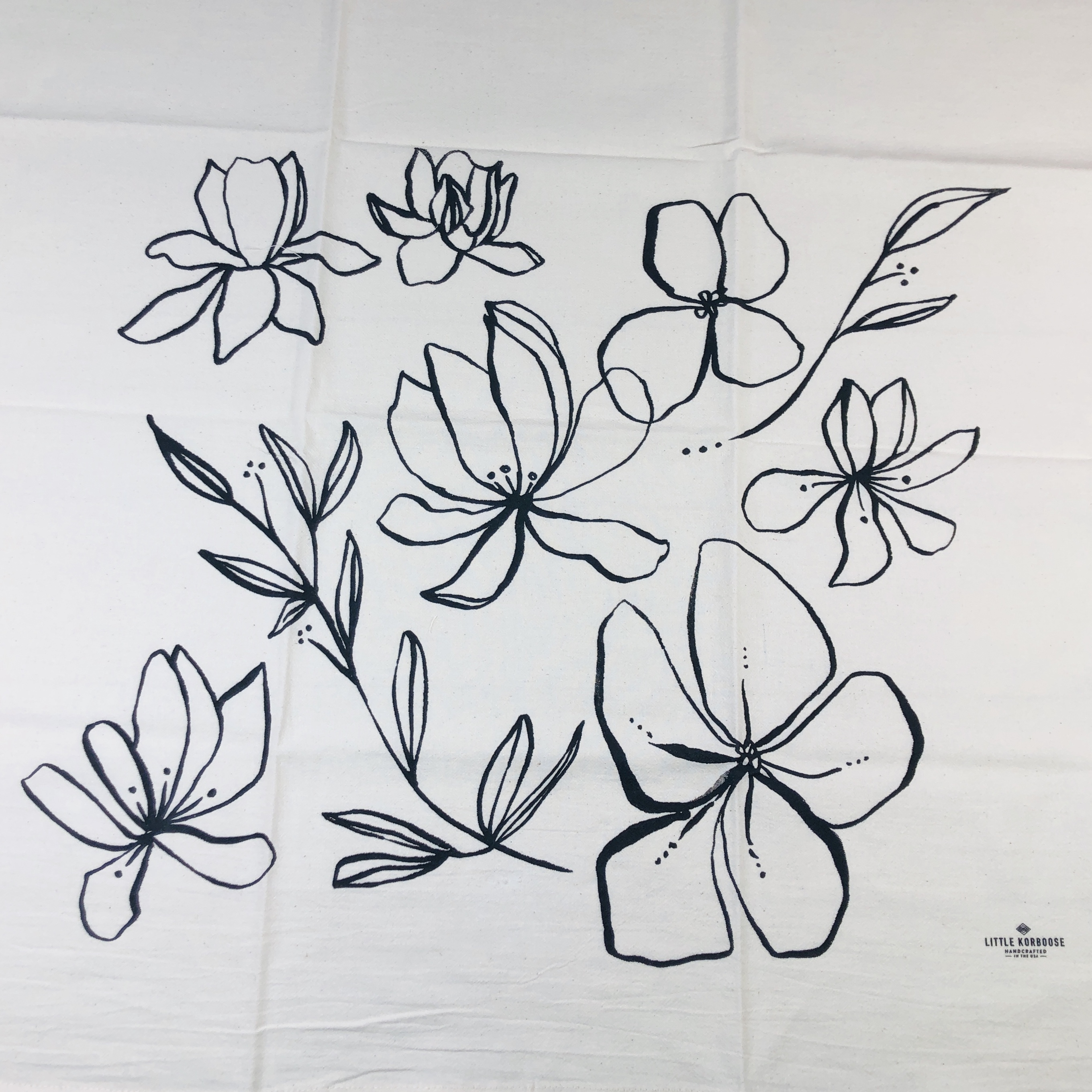 The design is screen printed with non-toxic ink and the towel is naturally off-white. The size is 26″ x 28″ before washing and drying.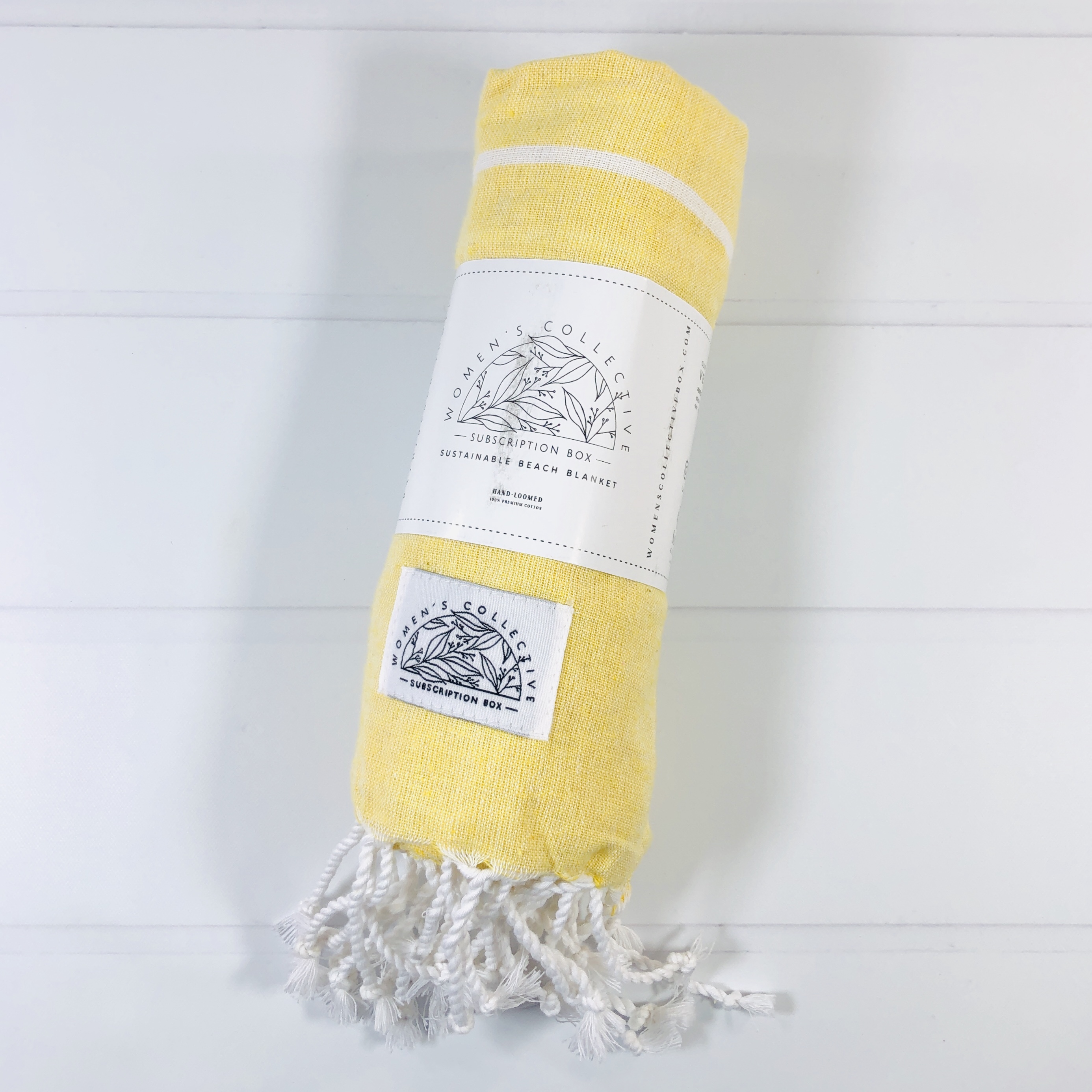 Sunkissed Beach Blanket I couldn't find this item on the Sunkissed website so it might be exclusive to this box. Subscribers received one of three fun summer colors.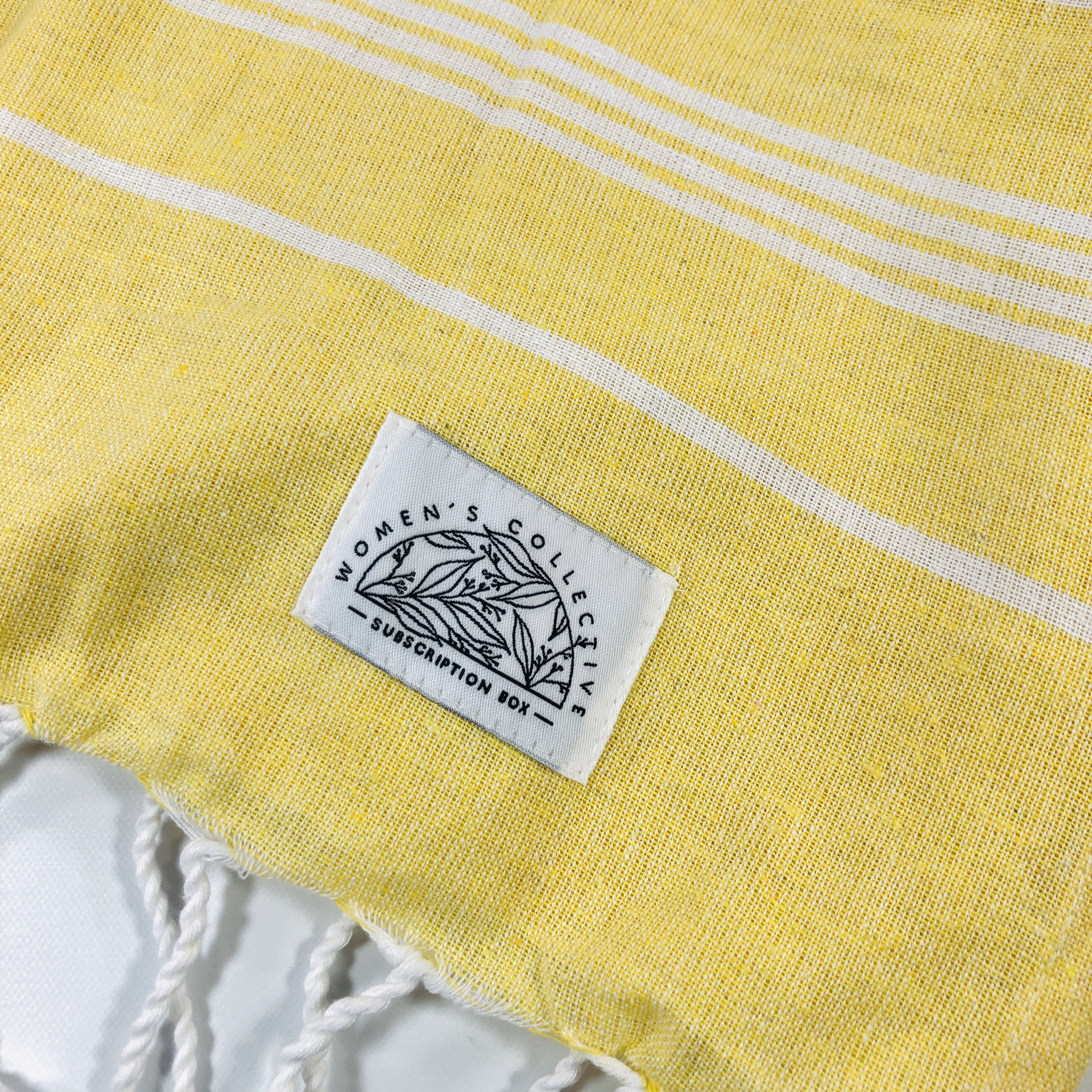 The towel/blanket is made of organic Turkish cotton and has hand-knotted tassels on the ends. It is fast drying and lightweight, plus it can be used at the beach, pool, yoga class, or even as a throw or scarf! It's about 67″ x 40″ not including the tassels and before washing. It would look beautiful on a picnic table too.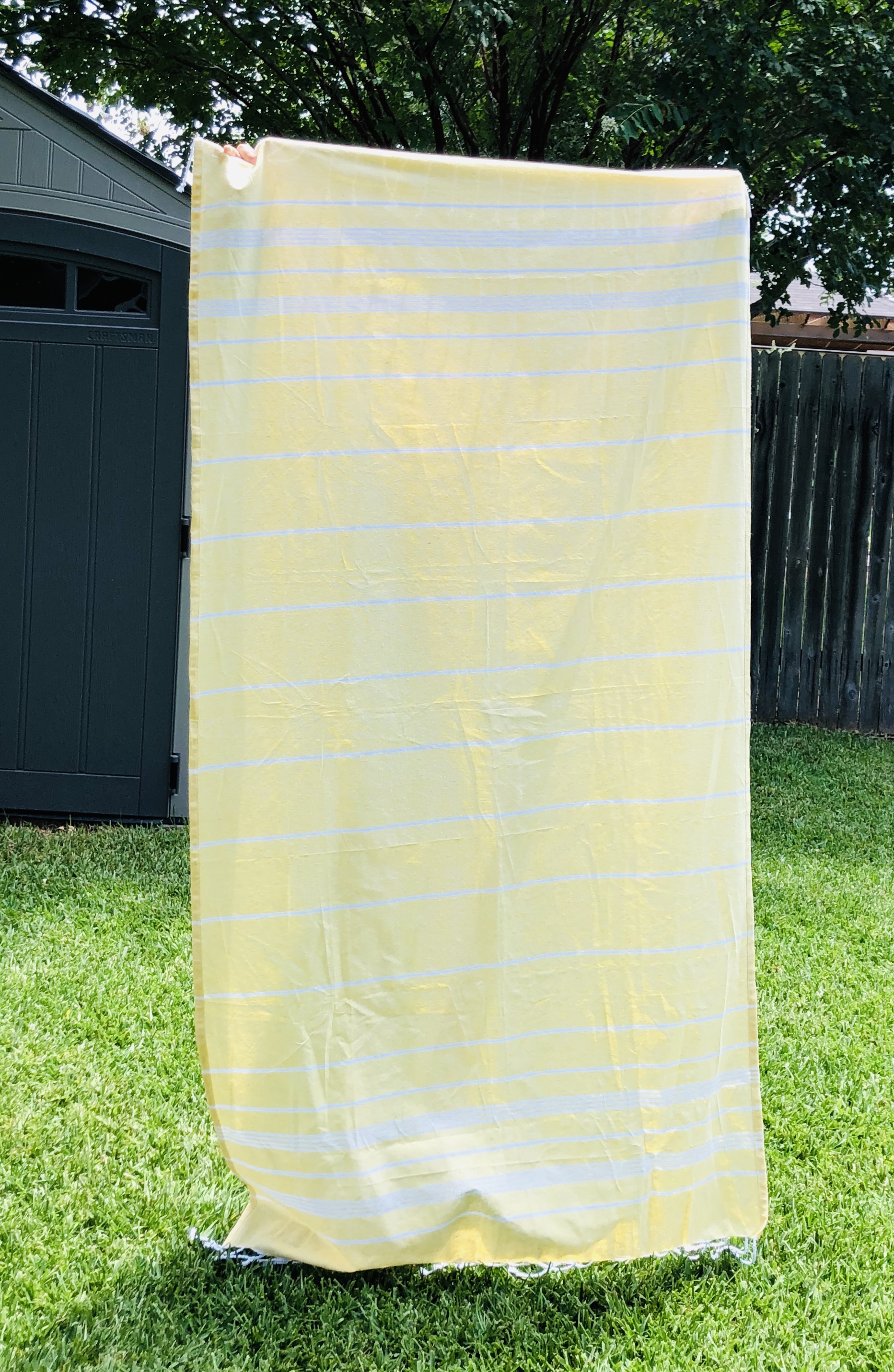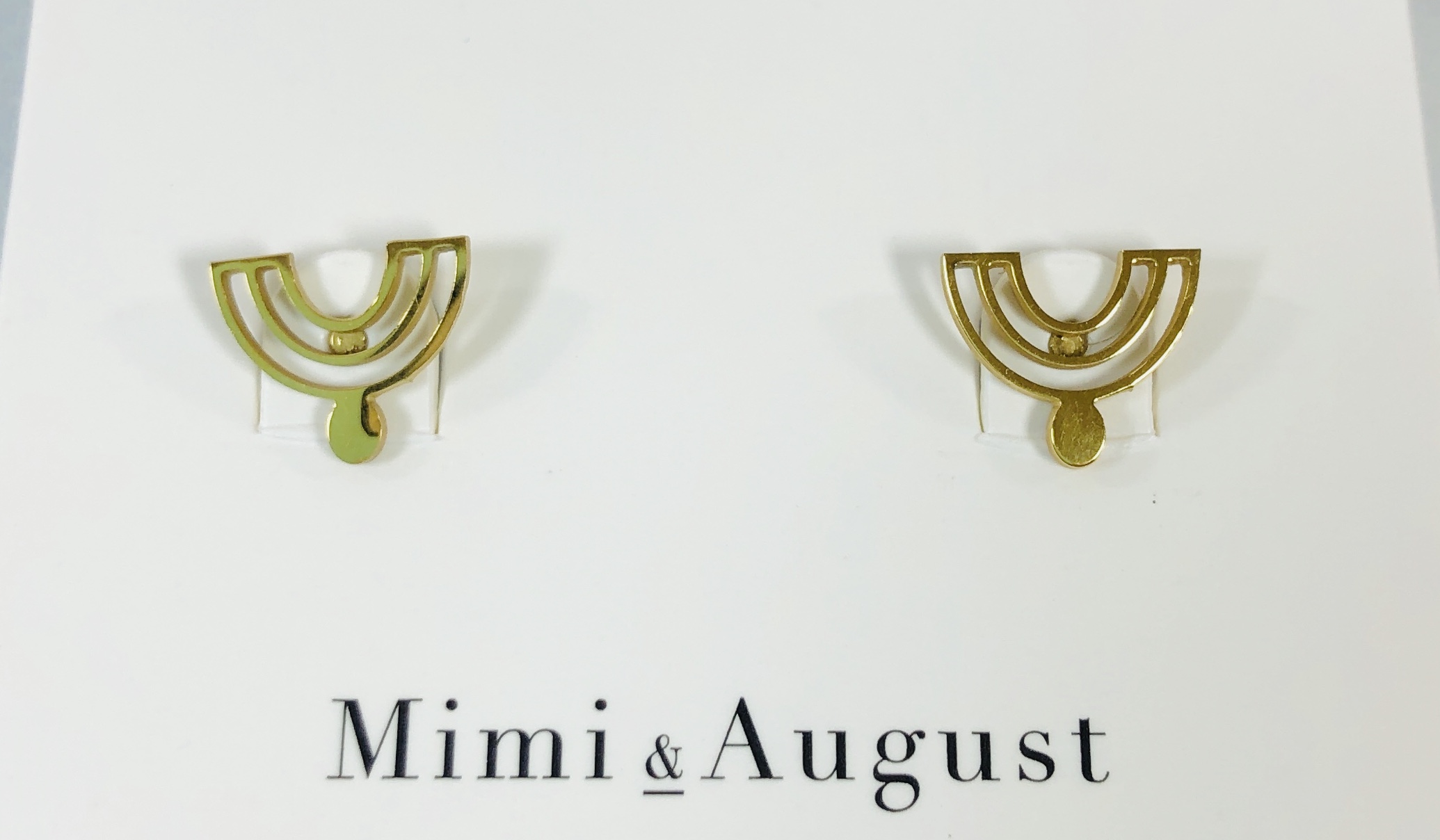 Mimi & August Nairobi Earrings ($20 CAD, about $14.74 USD) Subscribers received one of several pairs of earrings, and I am not 100% sure which way these are supposed to go. The website shows them like this, with the dot on the bottom, and it sort of looks like a menorah. This is not to be confused with one of the other pairs sent out, which is a pair of boobs, I kid you not.
The booklet shows them like this, with the dot on top, and my daughter said it looks like rainbows. I guess they can be worn either way! They are gold plated and lightweight. My ears aren't pierced so my daughter gets her rainbow earrings!
Hali Hali Reusable Straw Set Subscribers received one of 5 different cloth carrying bags for this set, and mine is called Rainbow. Once again, another one of the designs is breasts!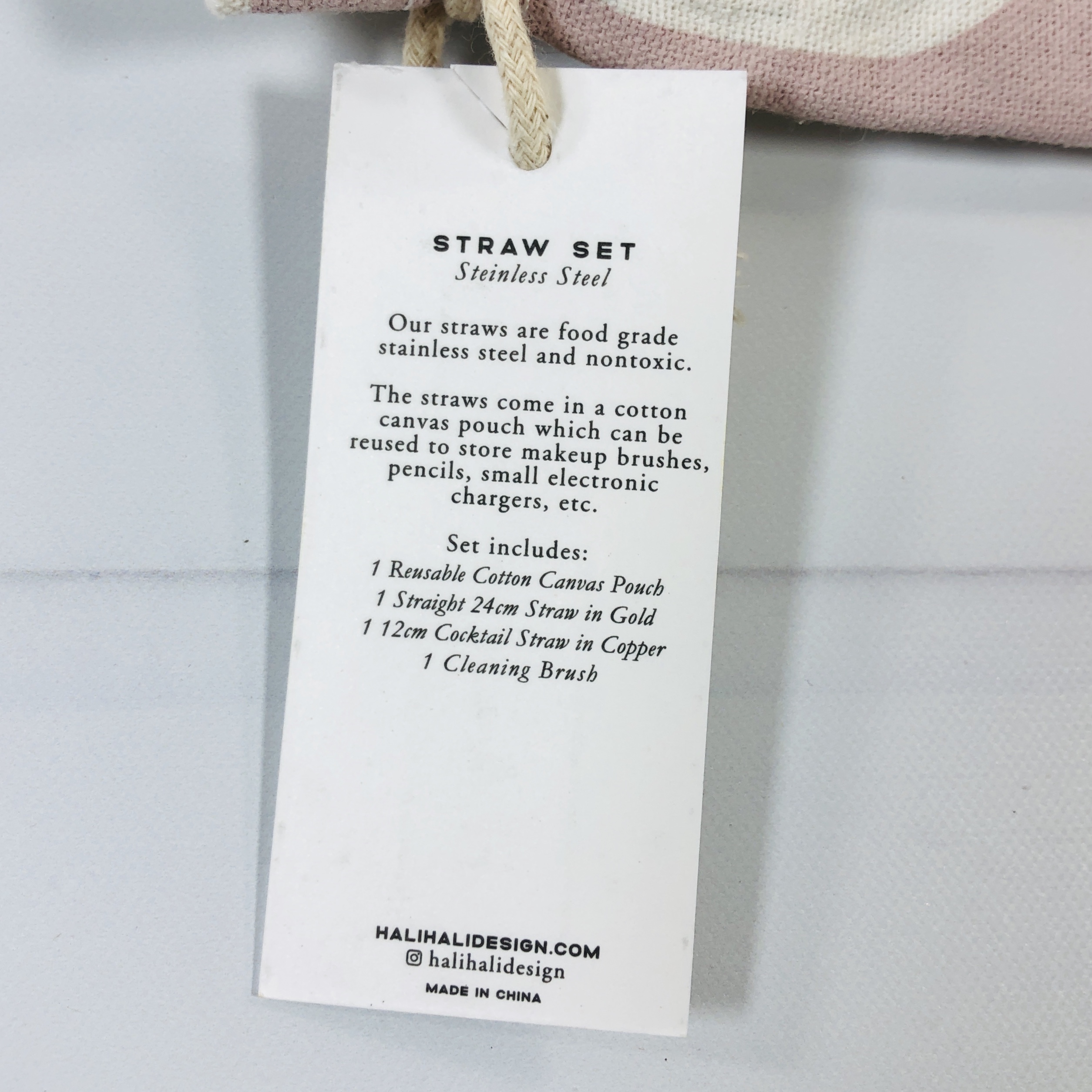 According to the tag these are made of "steinless" steel but I get what they mean. You can use the pouch to carry your straws with you or reuse it to hold makeup brushes, pencils, or other items.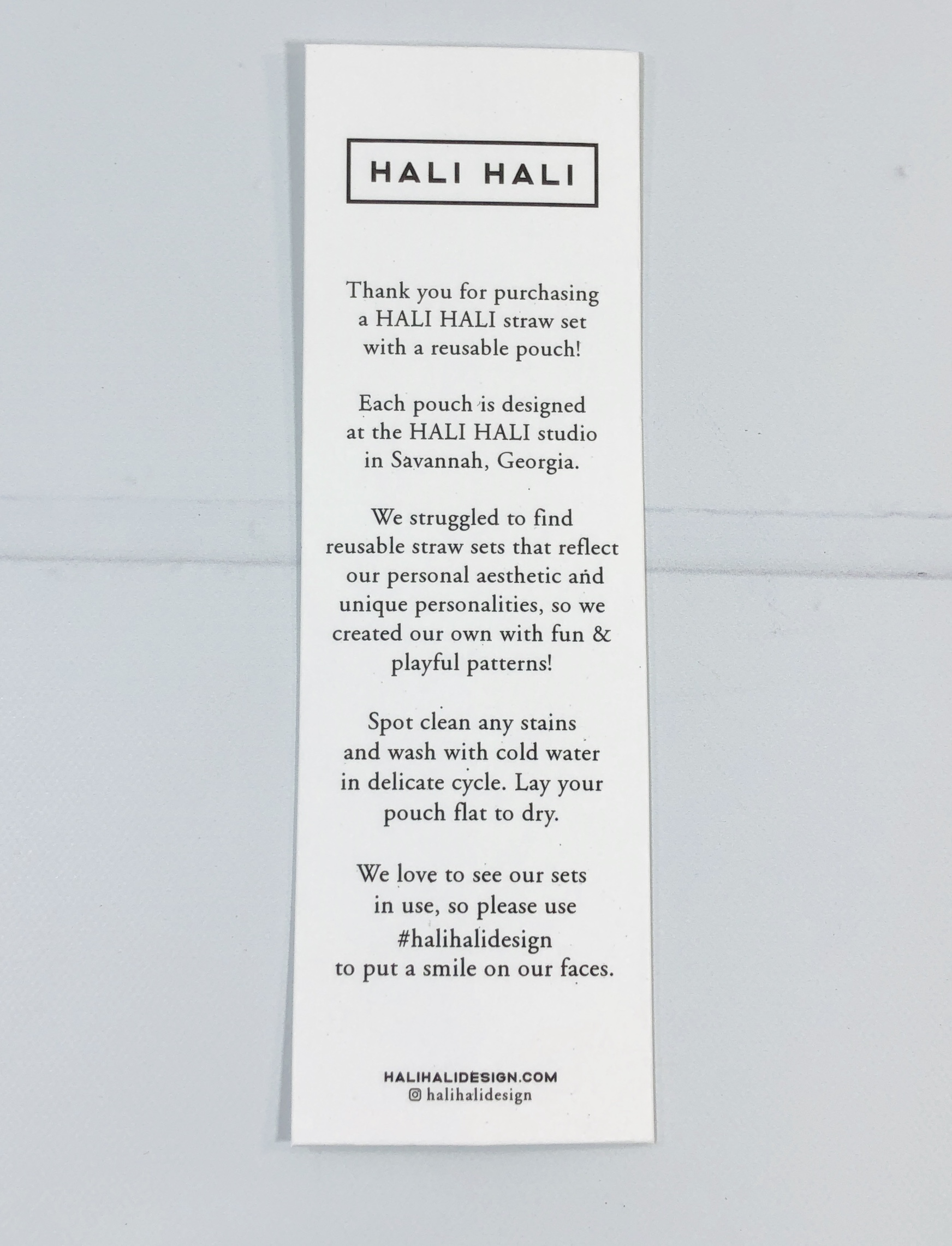 There was another card with cleaning instructions for the pouch.
Be careful when using, and this goes for all kinds of straws.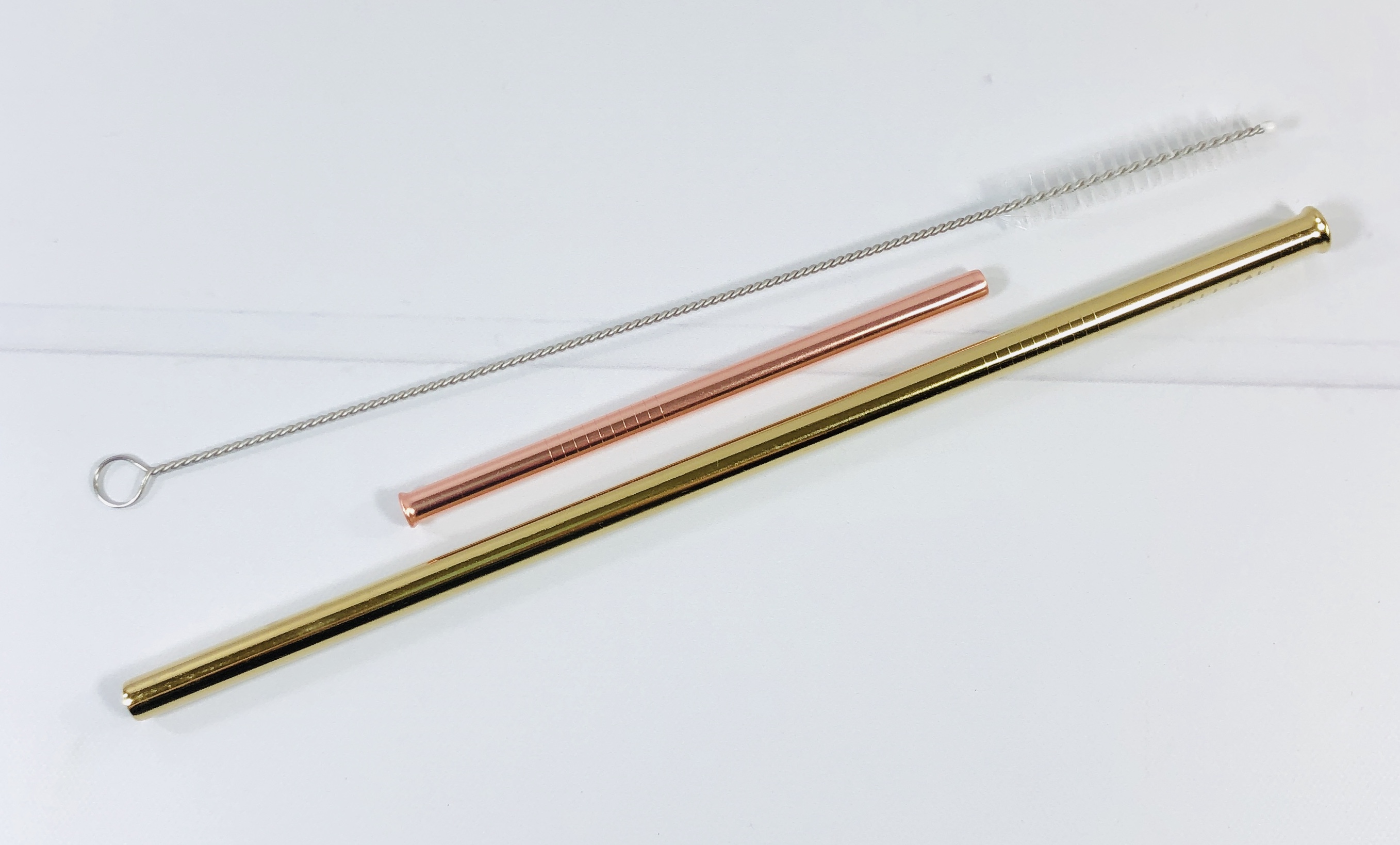 There were 2 straws and a cleaner inside.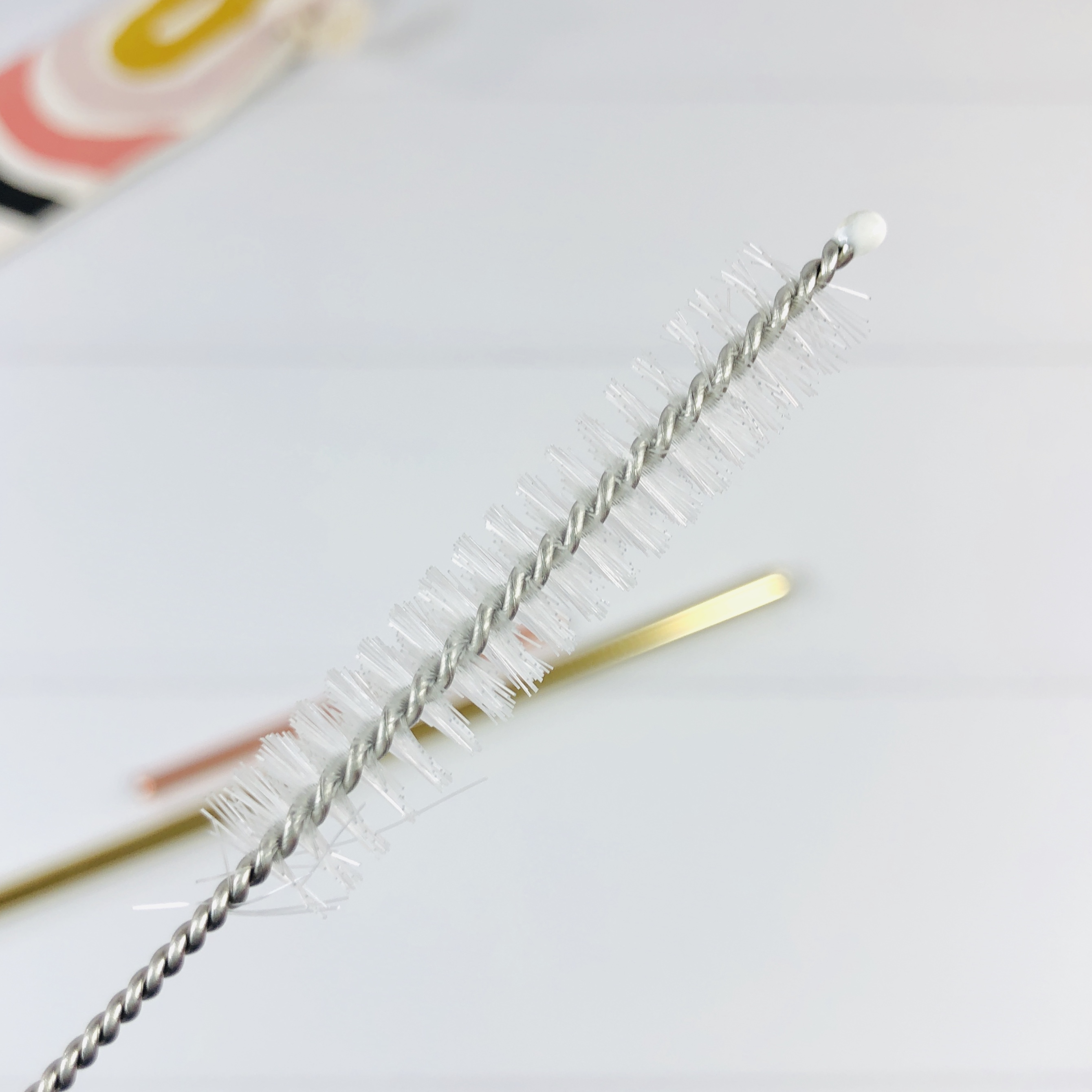 The cleaner is handy, especially if you use your straws for smoothies.
The rose gold colored straw is just over 4.5″ long so it is suitable for juice or mixed drink glasses. It would look cool paired with a Moscow Mule.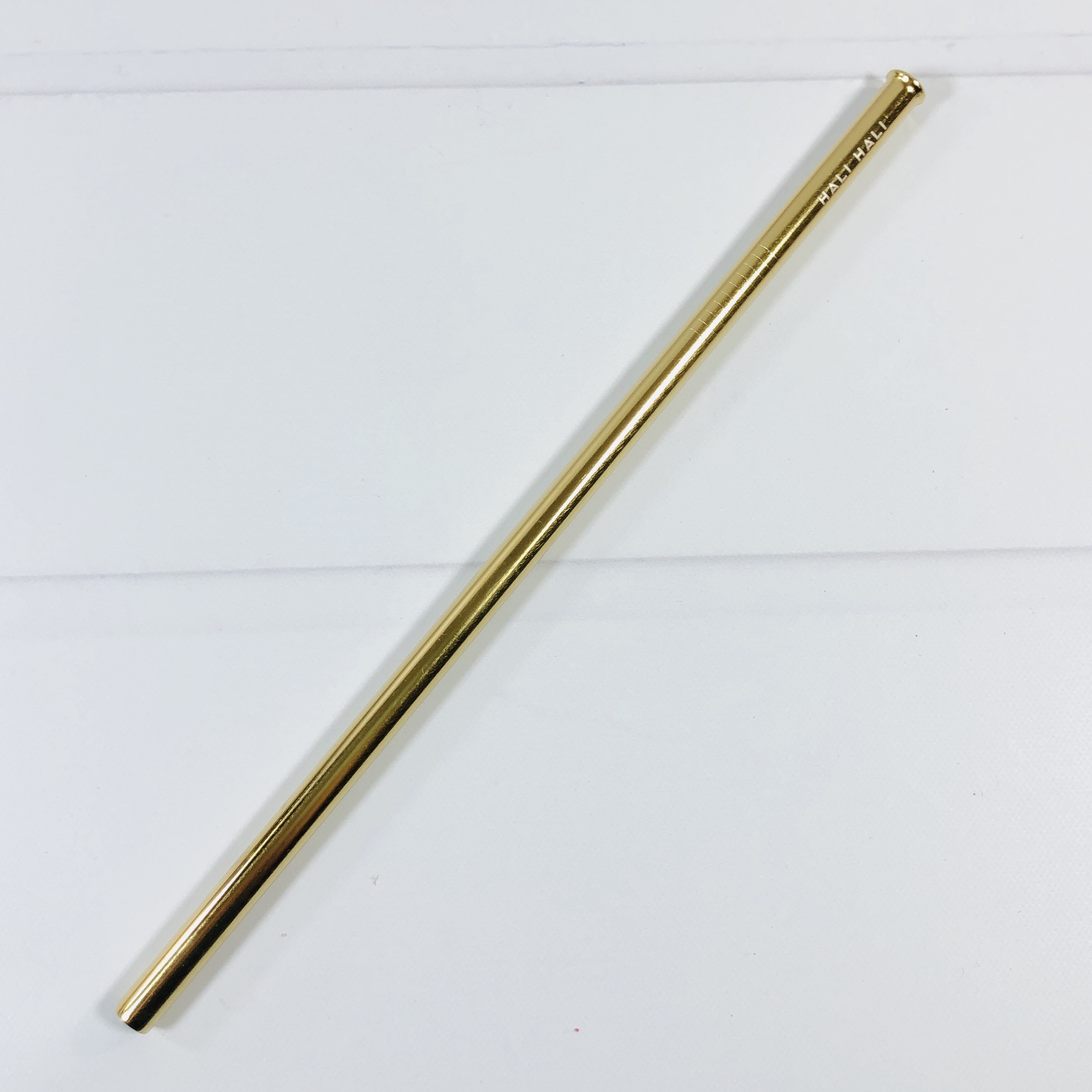 The gold colored straw is 9.5″ long so you can use it to sip iced tea or smoothies or practically everything else.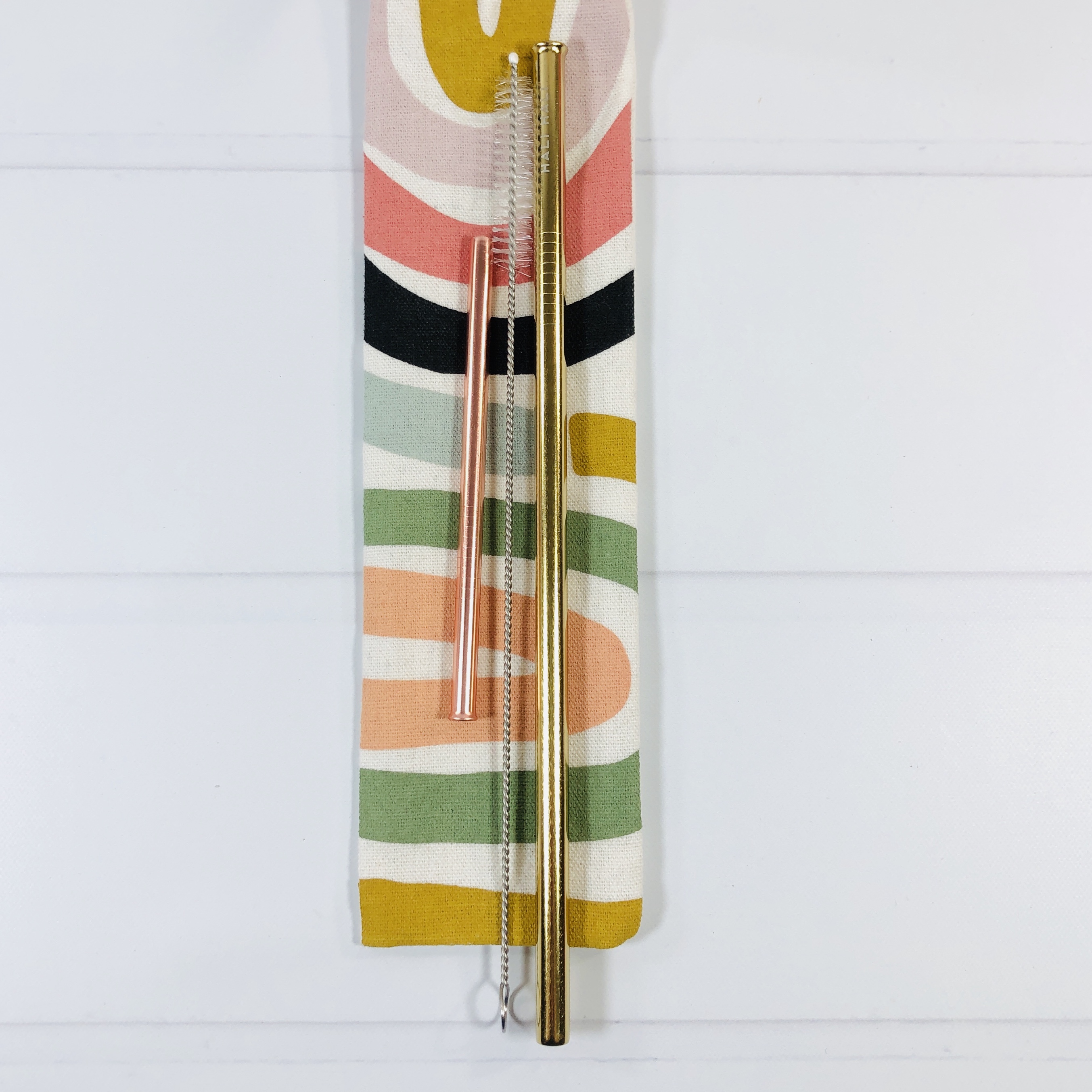 What a cool set!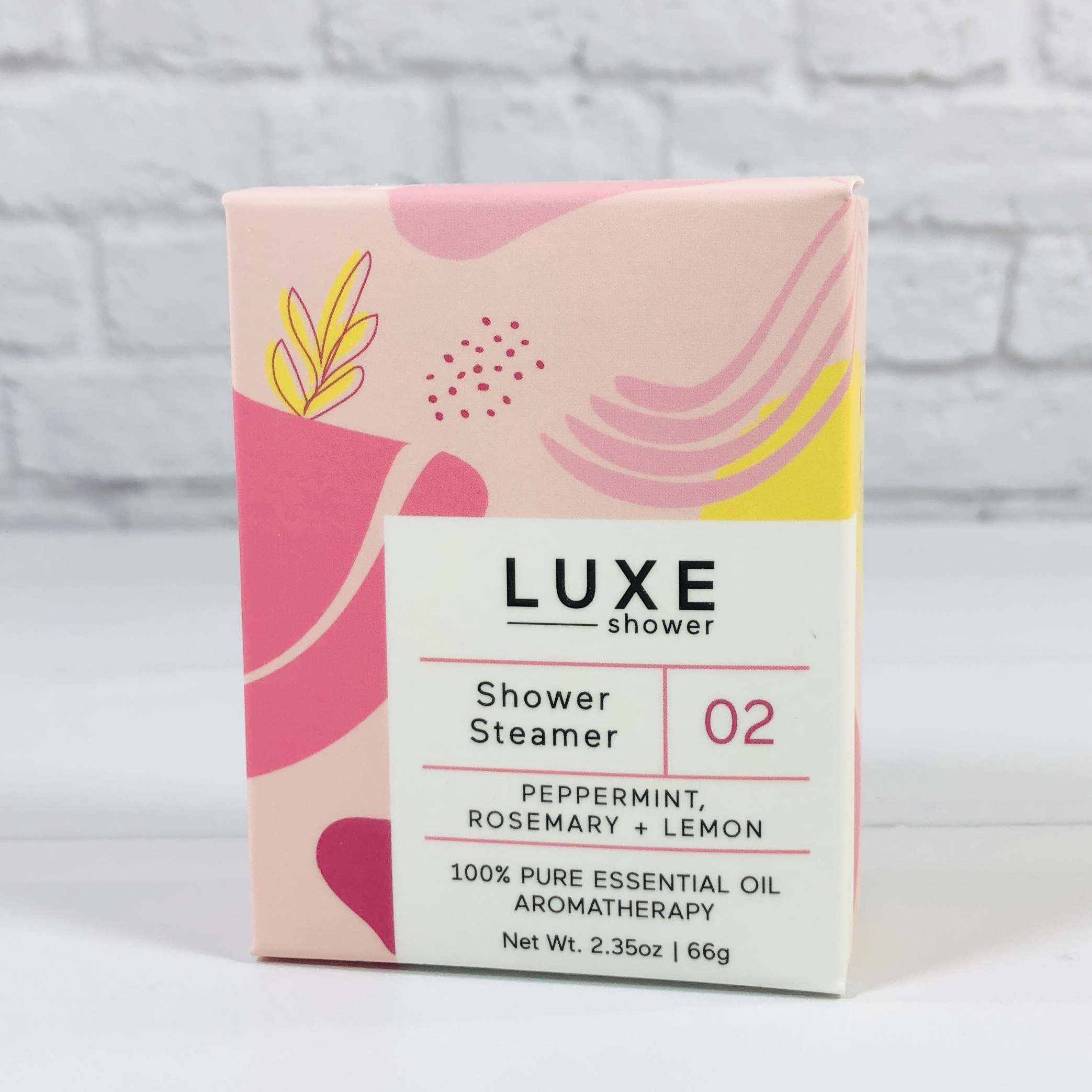 Cait & Co Aroma Therapy Shower Steamer ($8) is perfect for those of us who primarily use the shower. This one is a different take on the usual steamers, which are supposed to be placed on the floor. This one comes in a bag so you can hang it and get a couple of uses out of one steamer!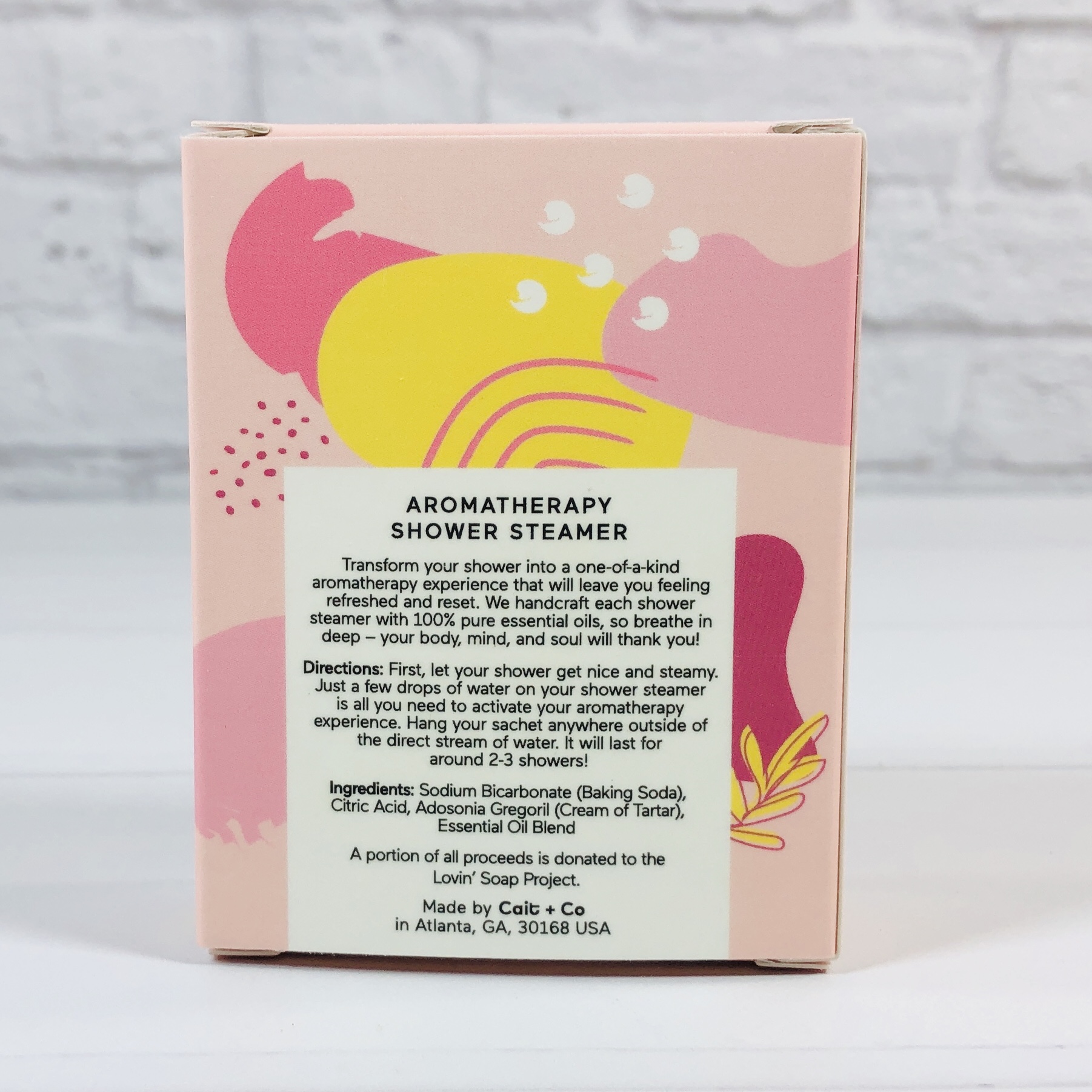 Ingredients are baking soda, citric acid, cream of tartar, and essential oils. Let it get a little wet and then hang it out of the way.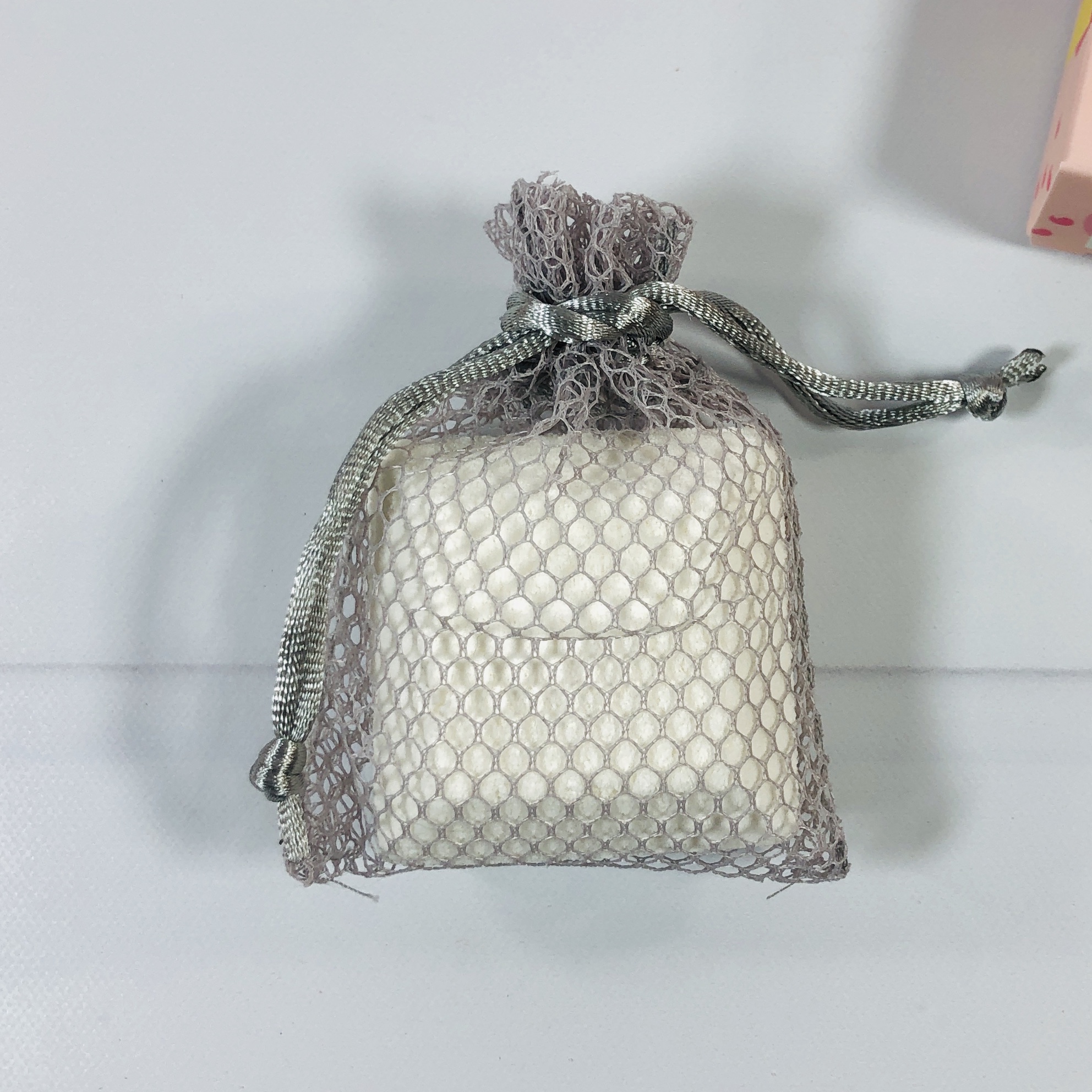 The steamer is in this handy net bag and I bet I can put other steamers in this bag to get them to last longer too! The scent is amazing and smells natural (as opposed to perfumey) and the lemon, peppermint, and rosemary blend is invigorating and sunny. I confess, I haven't used this yet, but that's because I have it on my desk as a room freshener! Every once in a while I put it near my nose and take a deep breath, it is aromatherapy at its best. The dog days of summer will be here before too long and I am sure this will get me going in the morning when I finally put it to its intended use.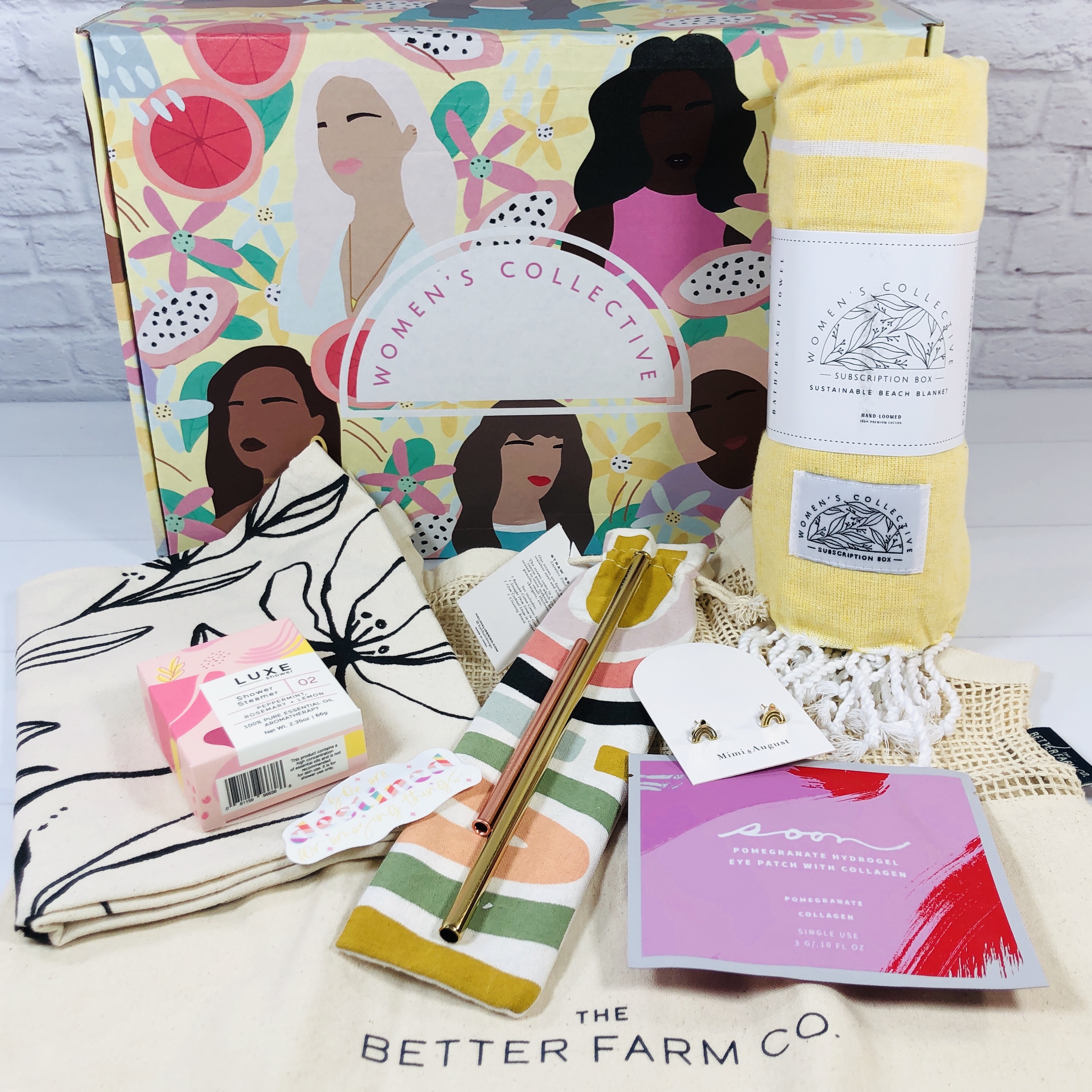 I was extremely impressed with both the products and the intention of The Women's Collective Box! The presentation was lovely, with amazing colors both on the box and the products. The booklet was informative and the businesses featured were ones I would want to encounter again and again. The items were well made and environmentally friendly with minimal waste. Most of the items will be in use for the next few years and two of them were perfect for the here and now. There was a minimum value of about $80, and that doesn't include the beach towel or straw set. I think that is amazing and I know this is a box I would look forward to receiving every season!
What do you think of the Spring 2020 The Women's Collective Box?