WagWell Box is a subscription box for dogs and their health-conscious humans! They promise to send only the healthiest and safest items to maintain a dog's happiness and well-being. Every box includes 2 full-sized bags of USA-made organic treats, 2 all-natural bully sticks with no additives, plus premium toys that have been tested for safety. A box costs $34 per month.
The items arrived in a simple brown box with the brand's logo printed on it.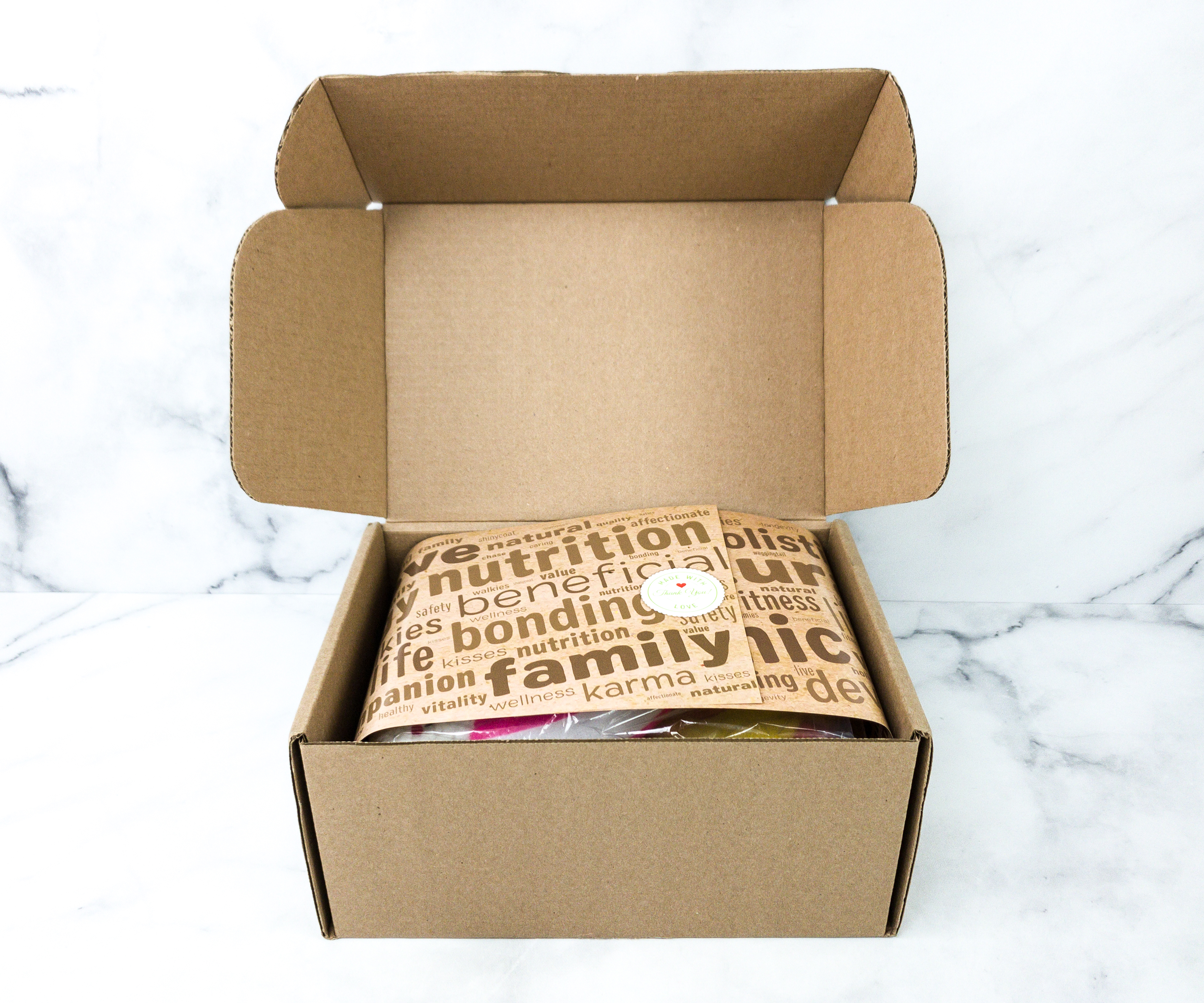 All the items were covered with printed wrapping paper.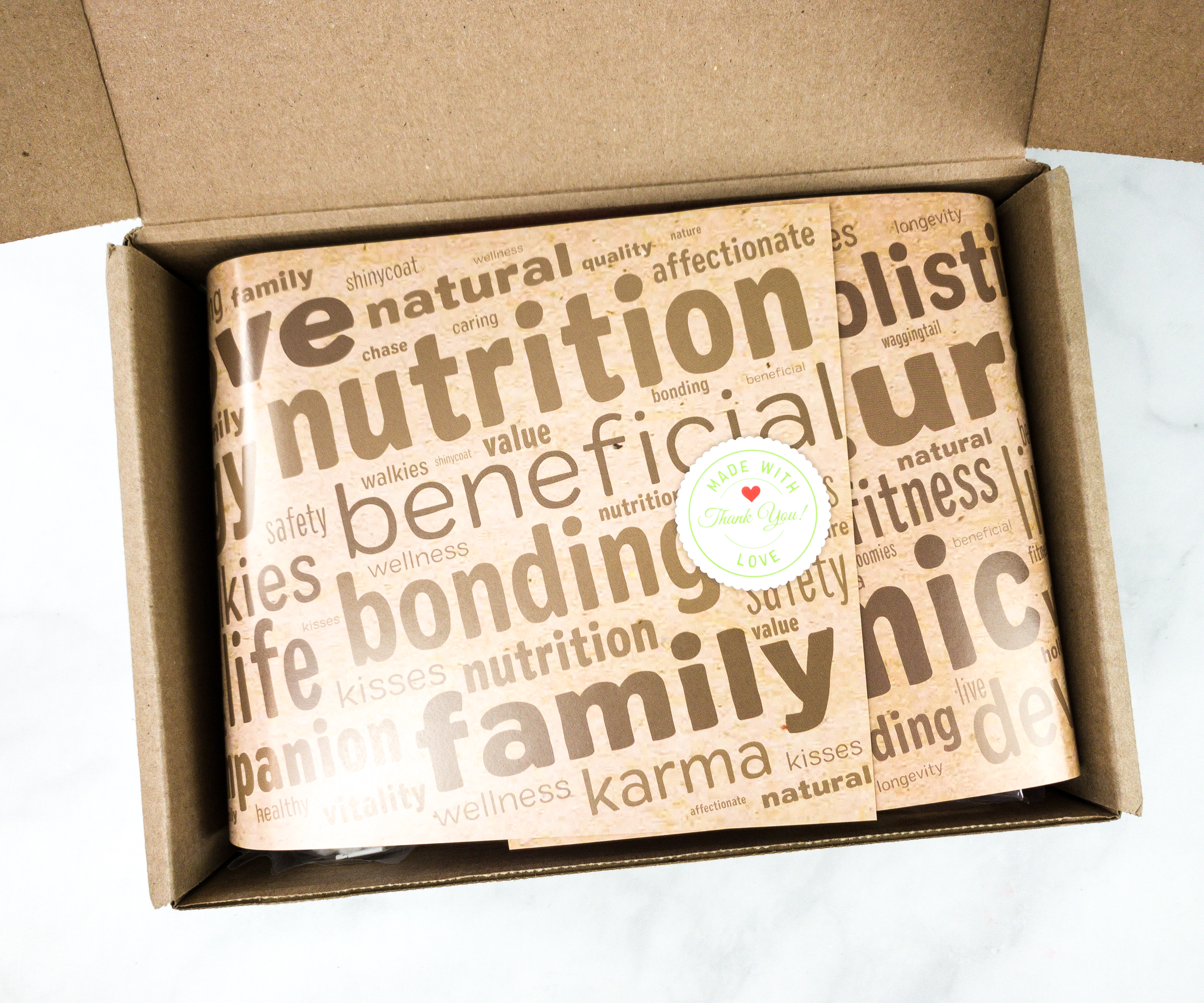 The presentation is really nice!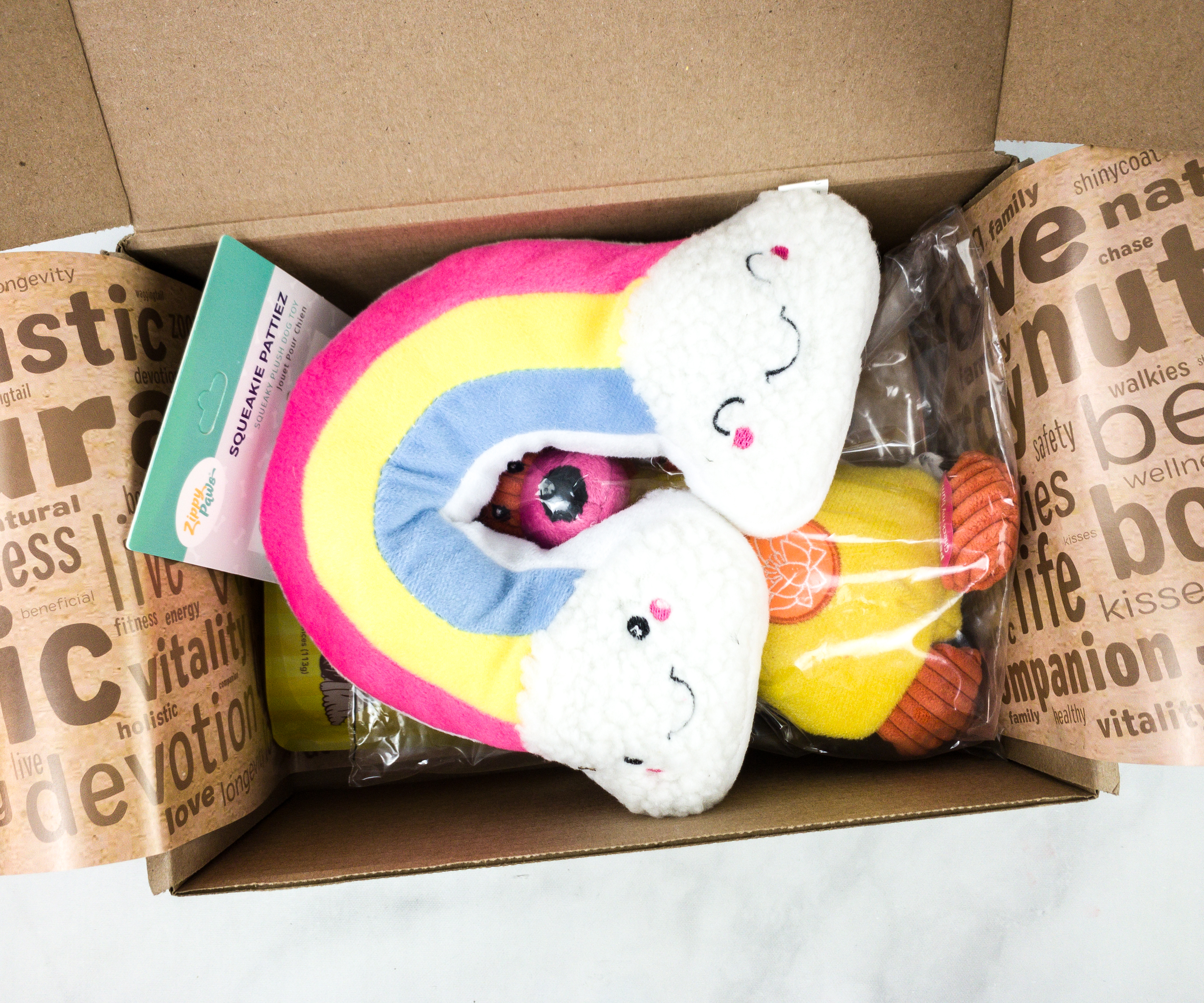 I can see a lot of squishy and cute items here!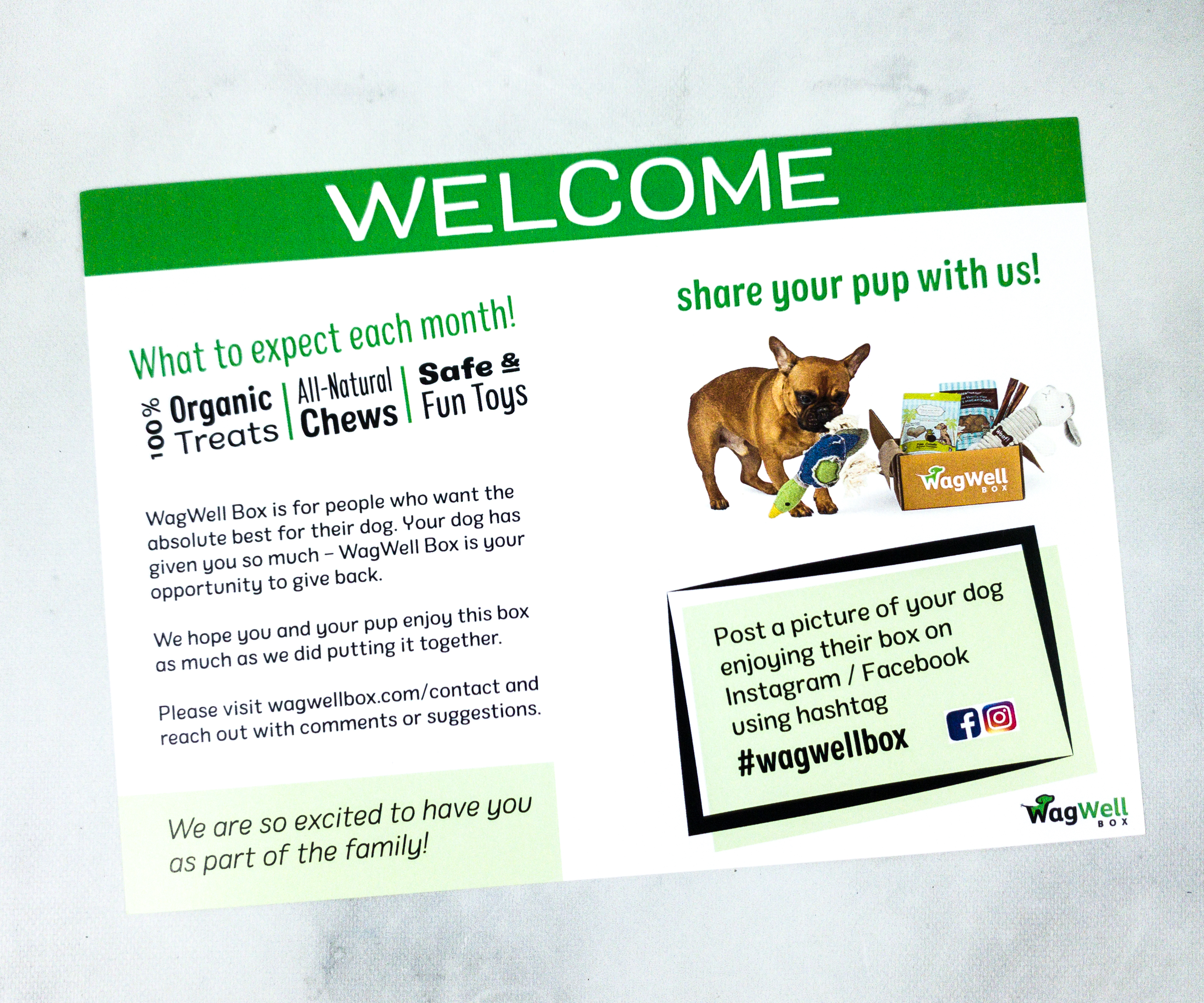 Here's an information card that contains everything you need to know about all the items in the box.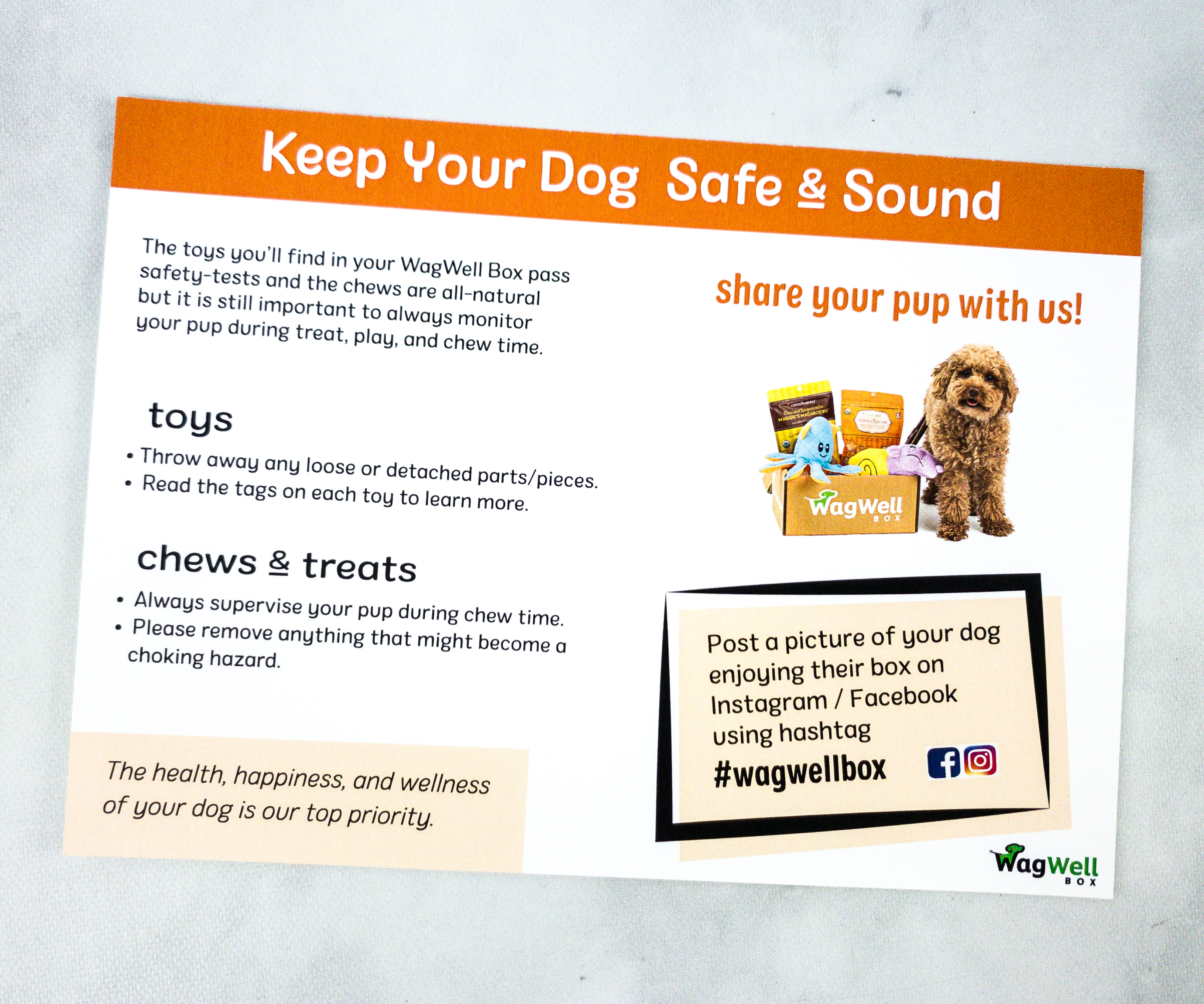 This card also encourages subscribers to post a picture of your lovely dog enjoying their box using #wagwellbox.
Everything in my box!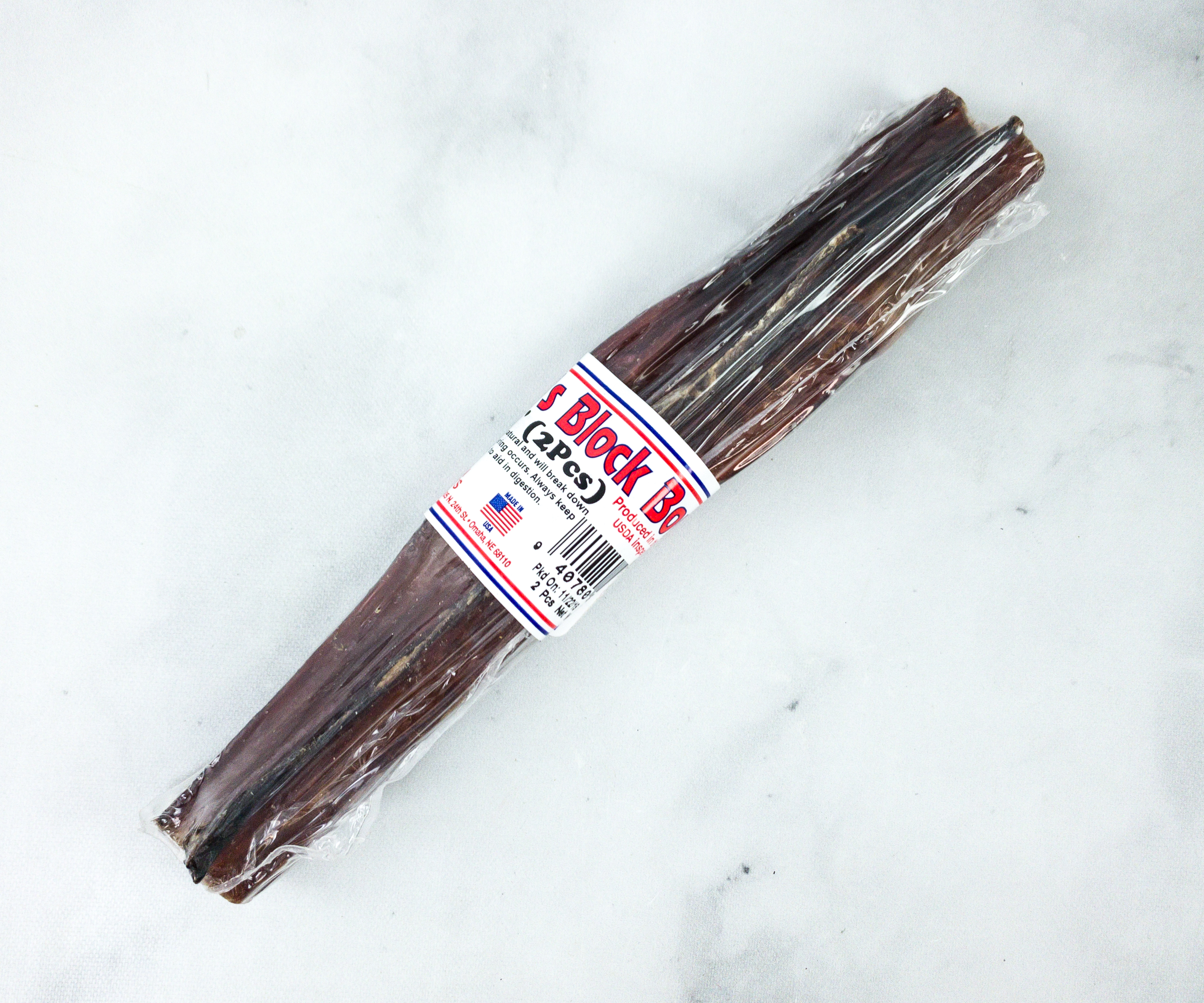 Beef Stick. We have 2 pieces of this all-natural beef stick, a tasty source of protein. This snack stick for dogs can be served as is, or broken down to smaller pieces depending on your dog's size.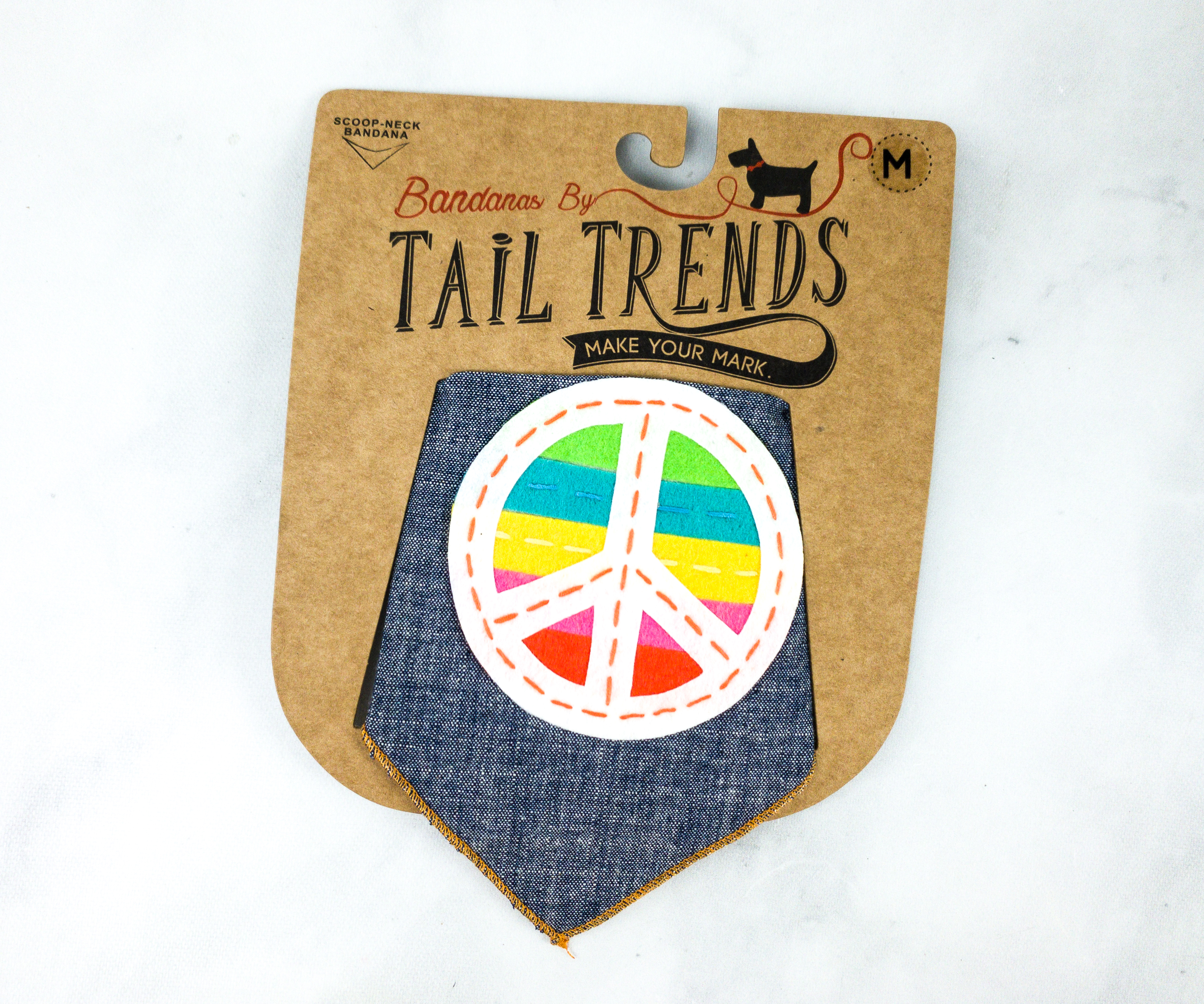 Tail Trends Bandanas. Bandanas make a nice accessory for dogs! This one is great as it's made with premium-quality, soft fabric.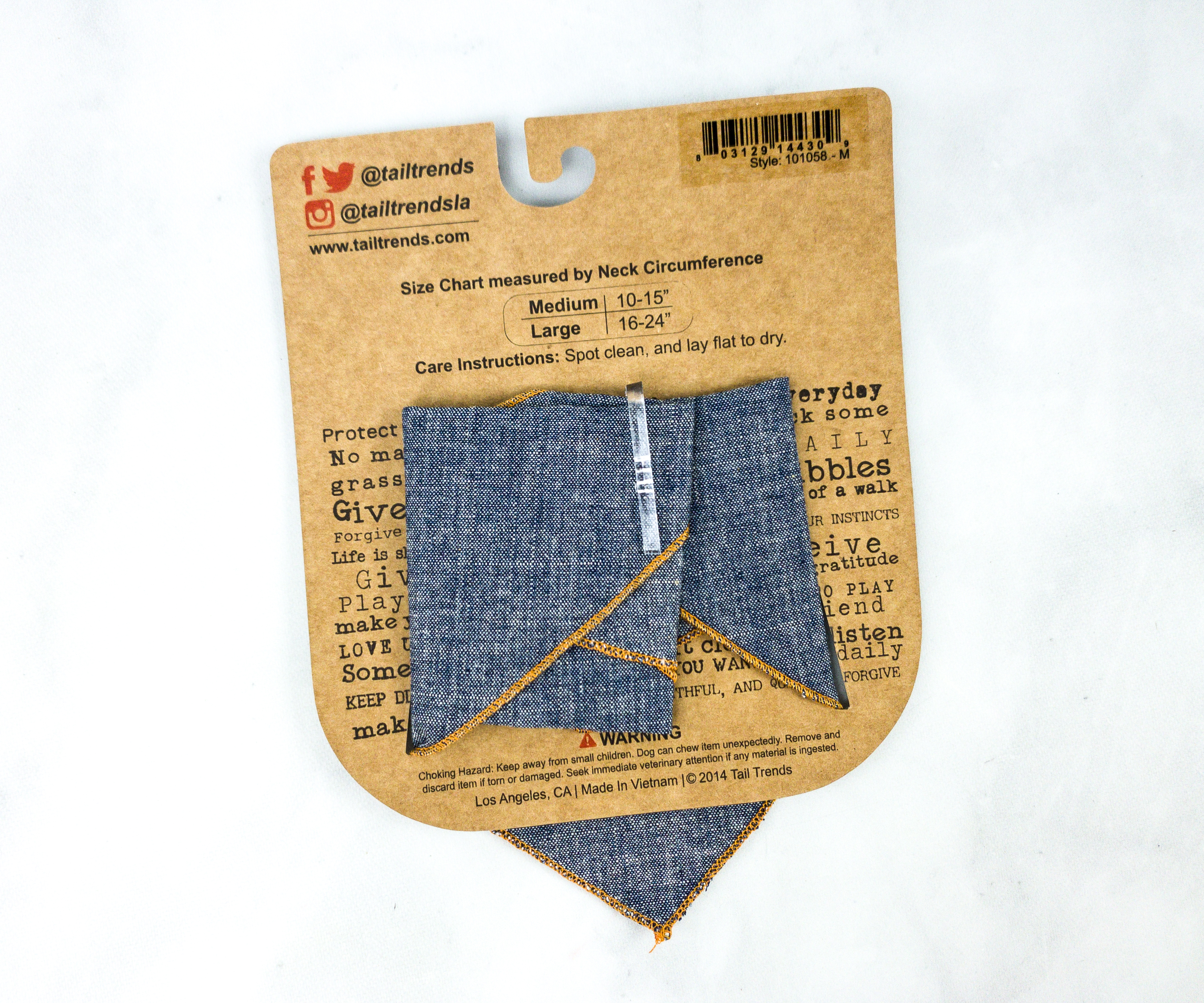 According to the card, this bandana is made in Vietnam. It measures 10-15″ in width, which is great for medium-sized dogs.
The scoop neck design looks really awesome! It's curved on top for a more comfortable fit on your dog's neck.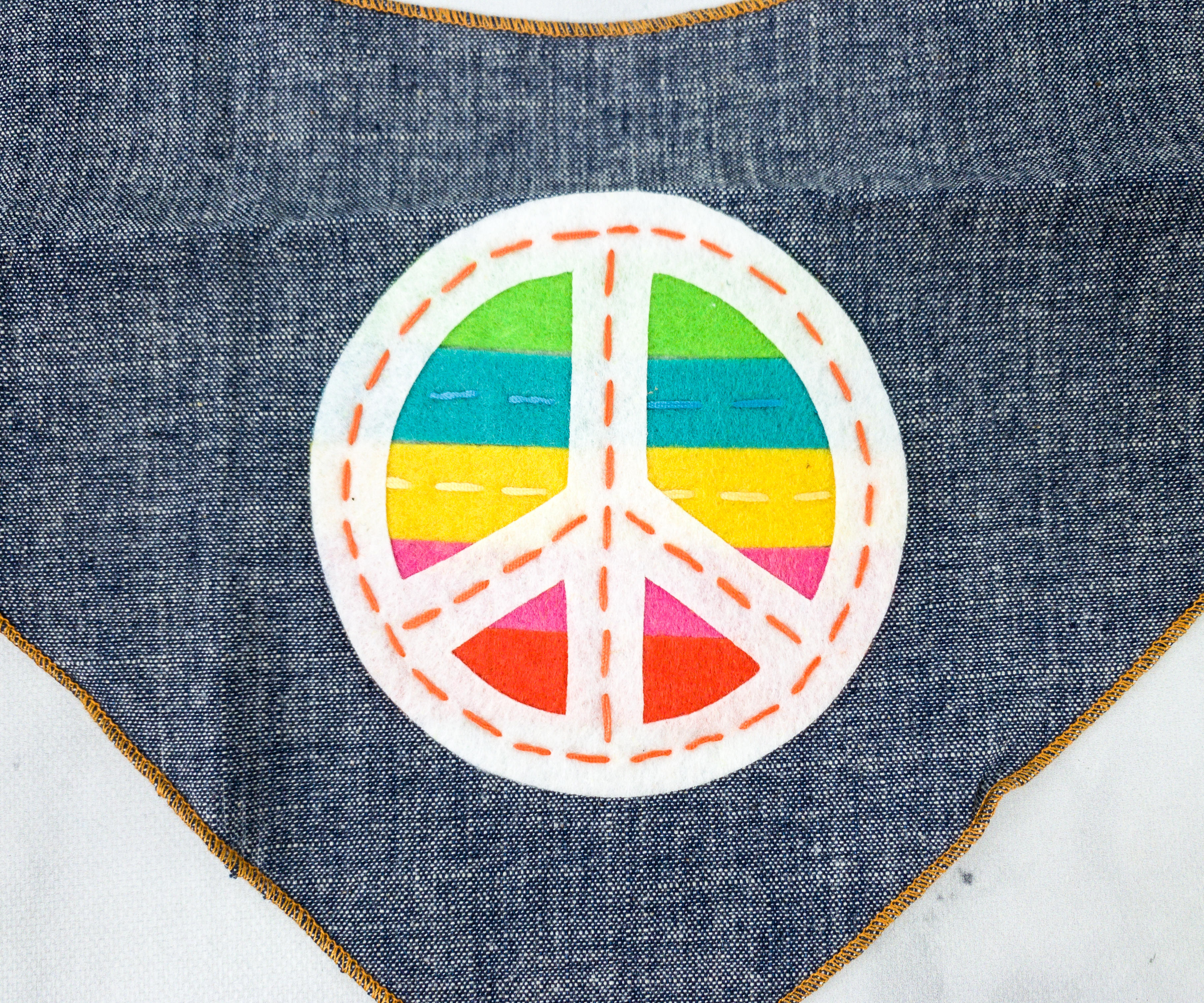 What I love the most about this bandana for dogs is its colorful design of the symbol of peace!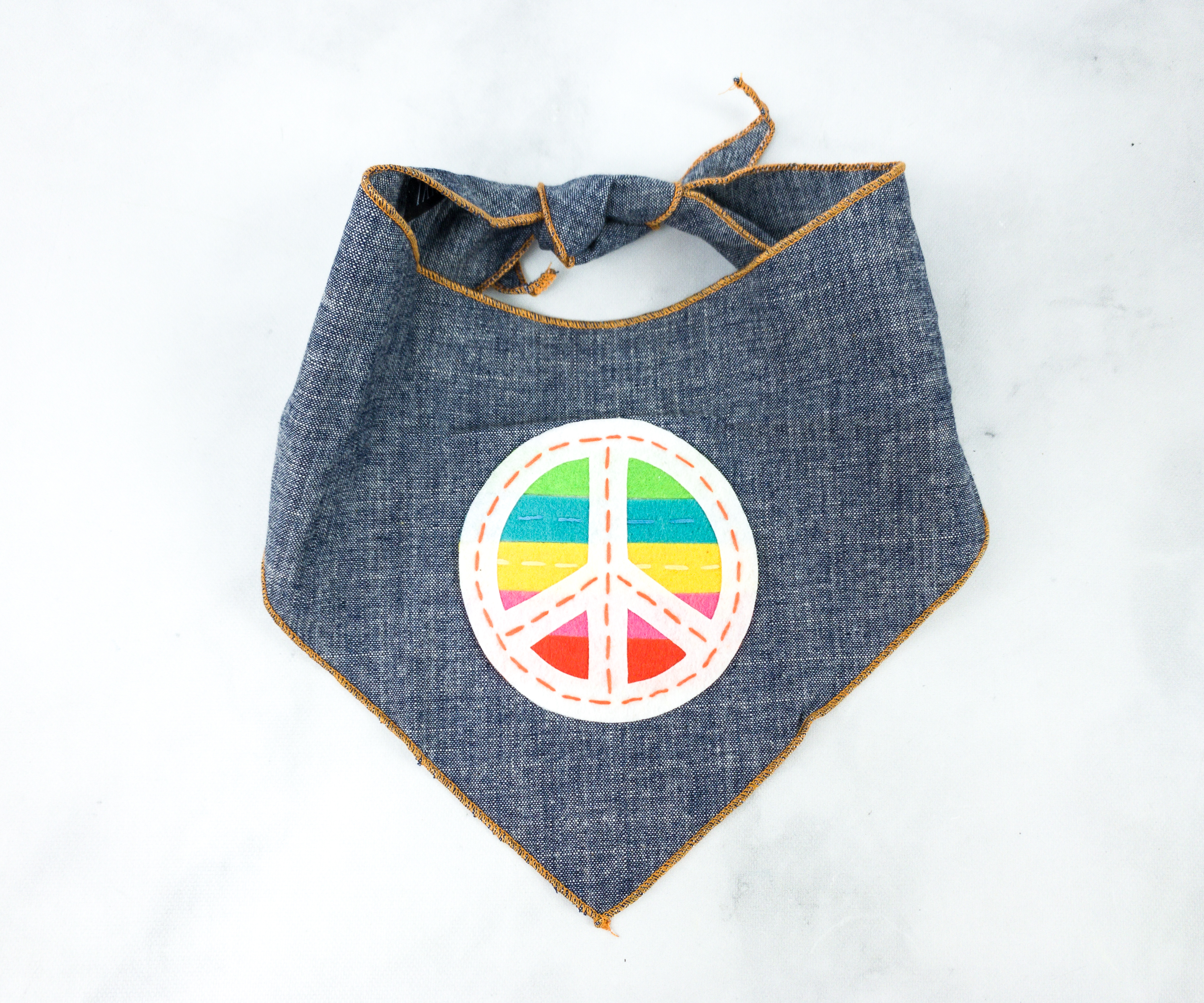 The bandana even has reinforced stitching on the edges for durability.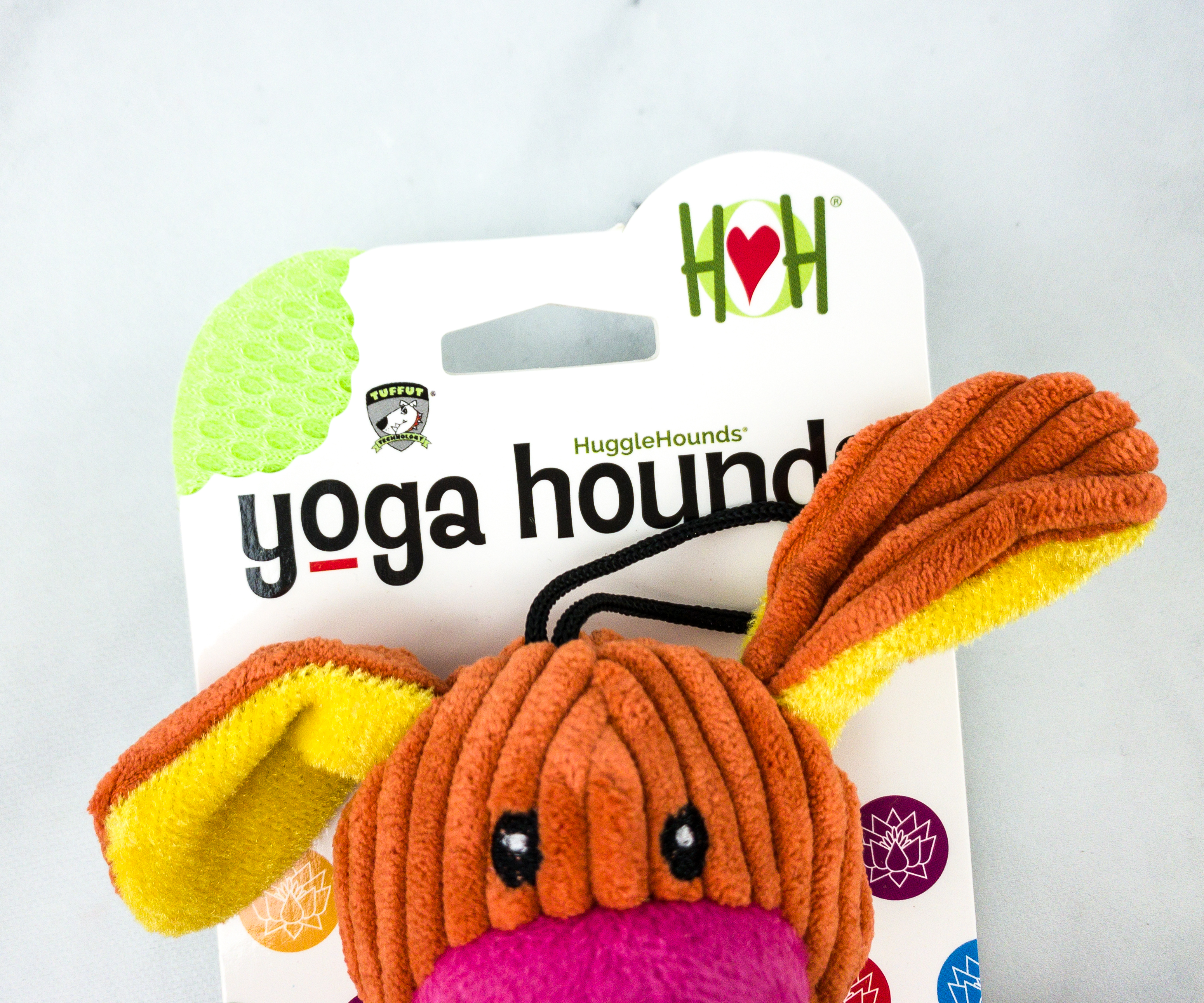 Huggle Hounds Yoga Hounds ($12.99) We also received a pair of toys and the first one is an adorable and colorful kangaroo.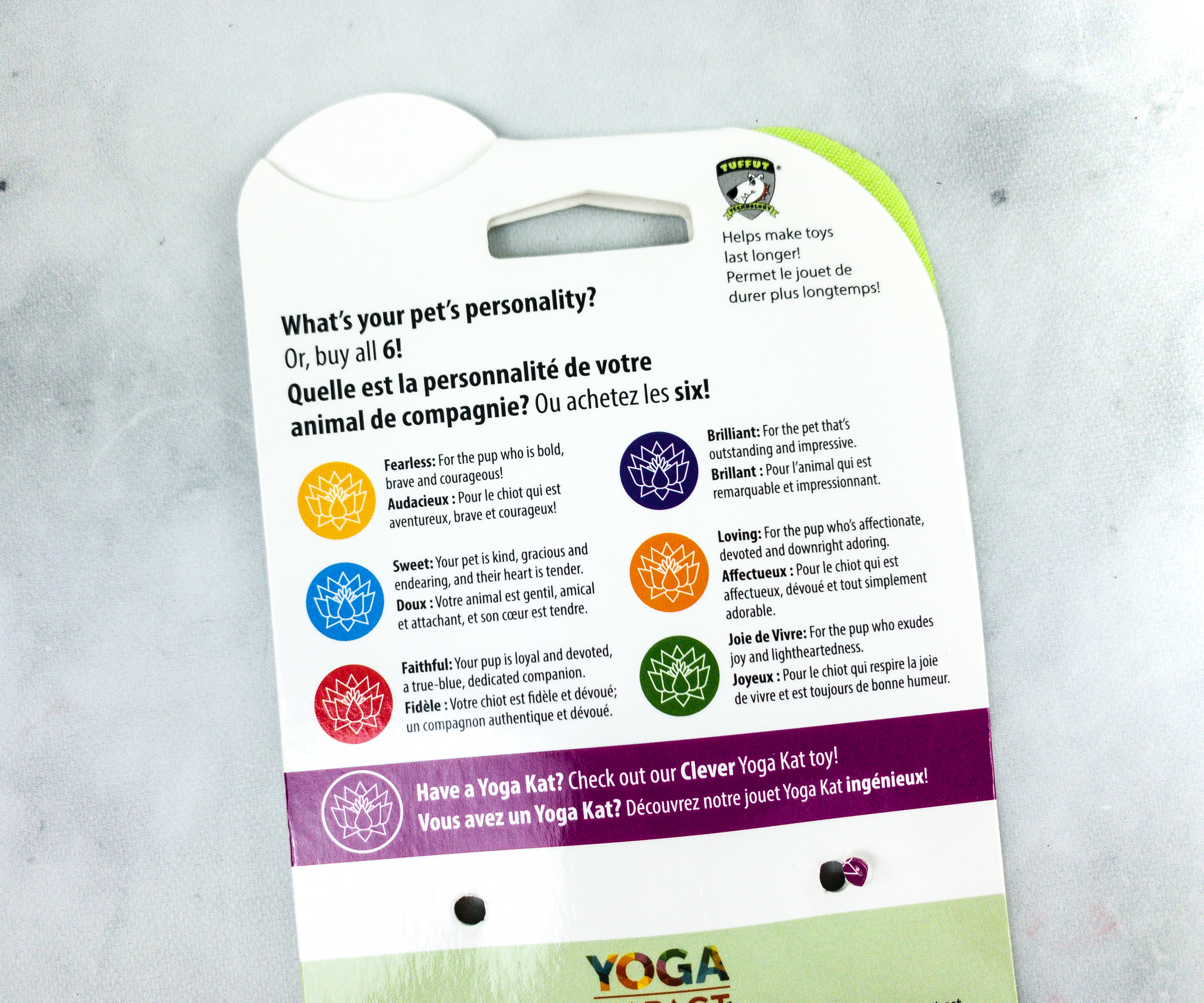 Featured at the back of the packaging are six different personalities of dogs: fearless, sweet, faithful, brilliant, loving, and Joie de Vivre.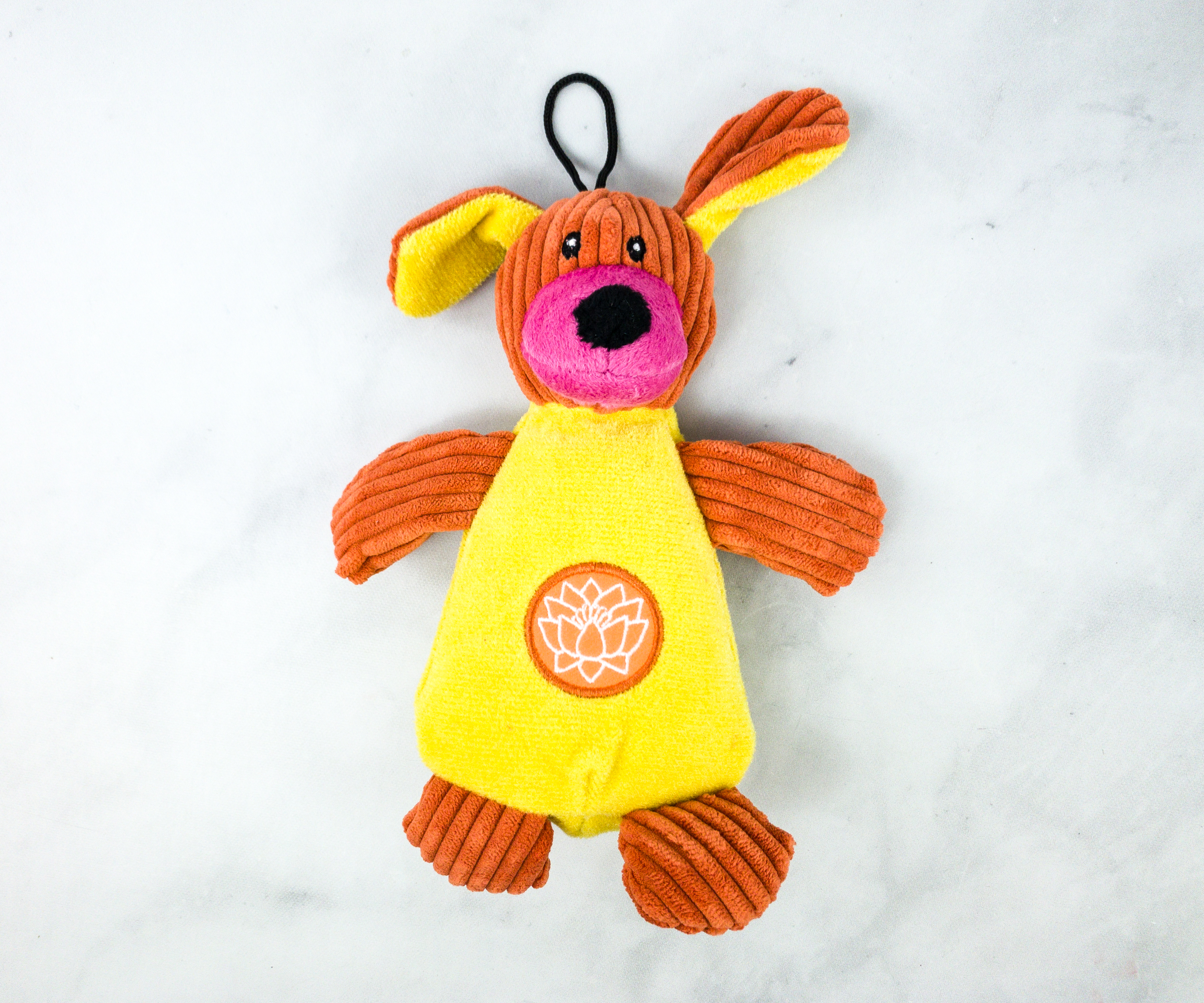 This kangaroo plushy features a soft and squishy yellow-colored body, pink nose, and brown corduroy head, feet, and arms.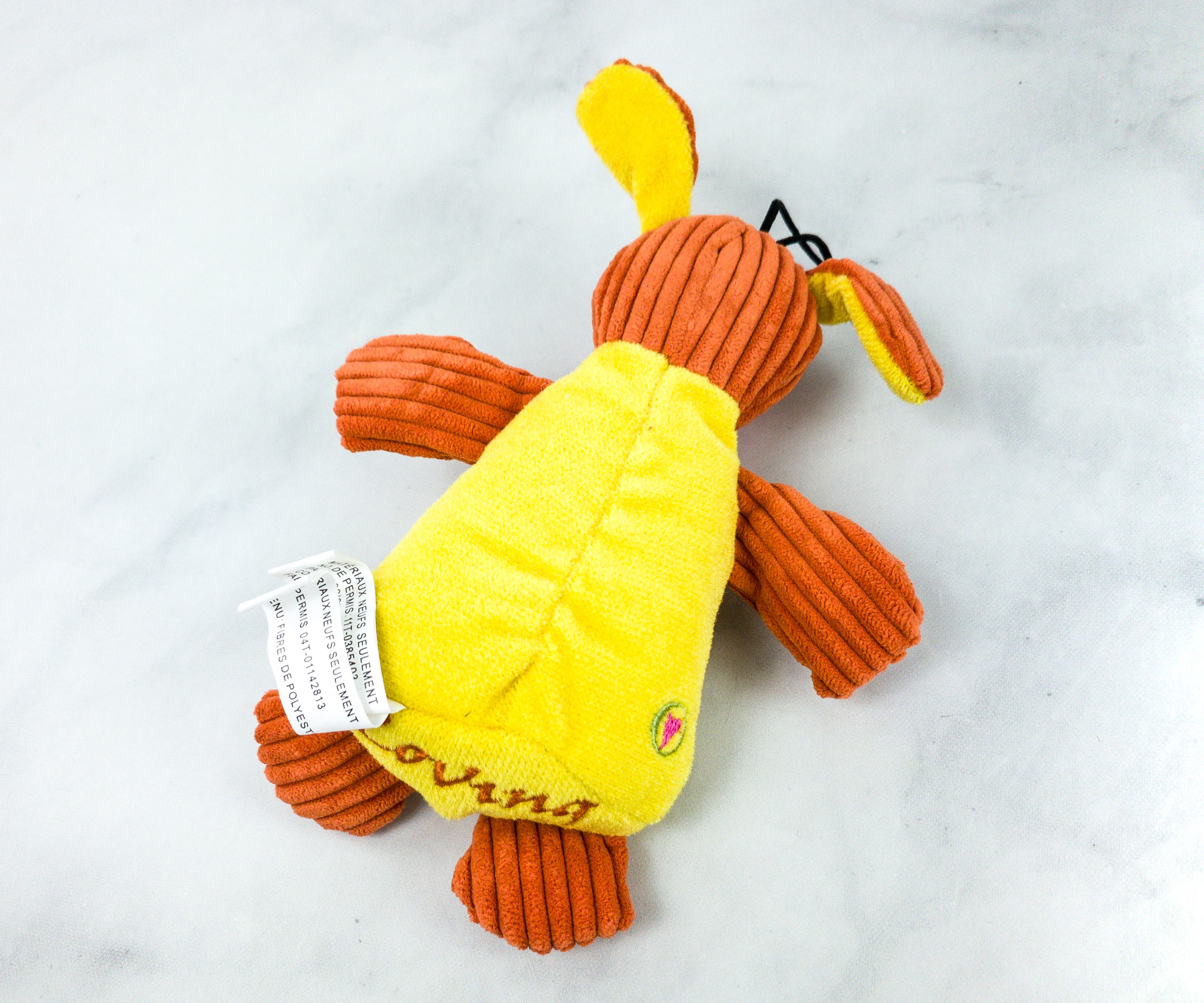 The toy is also made with reinforced stitching for durability.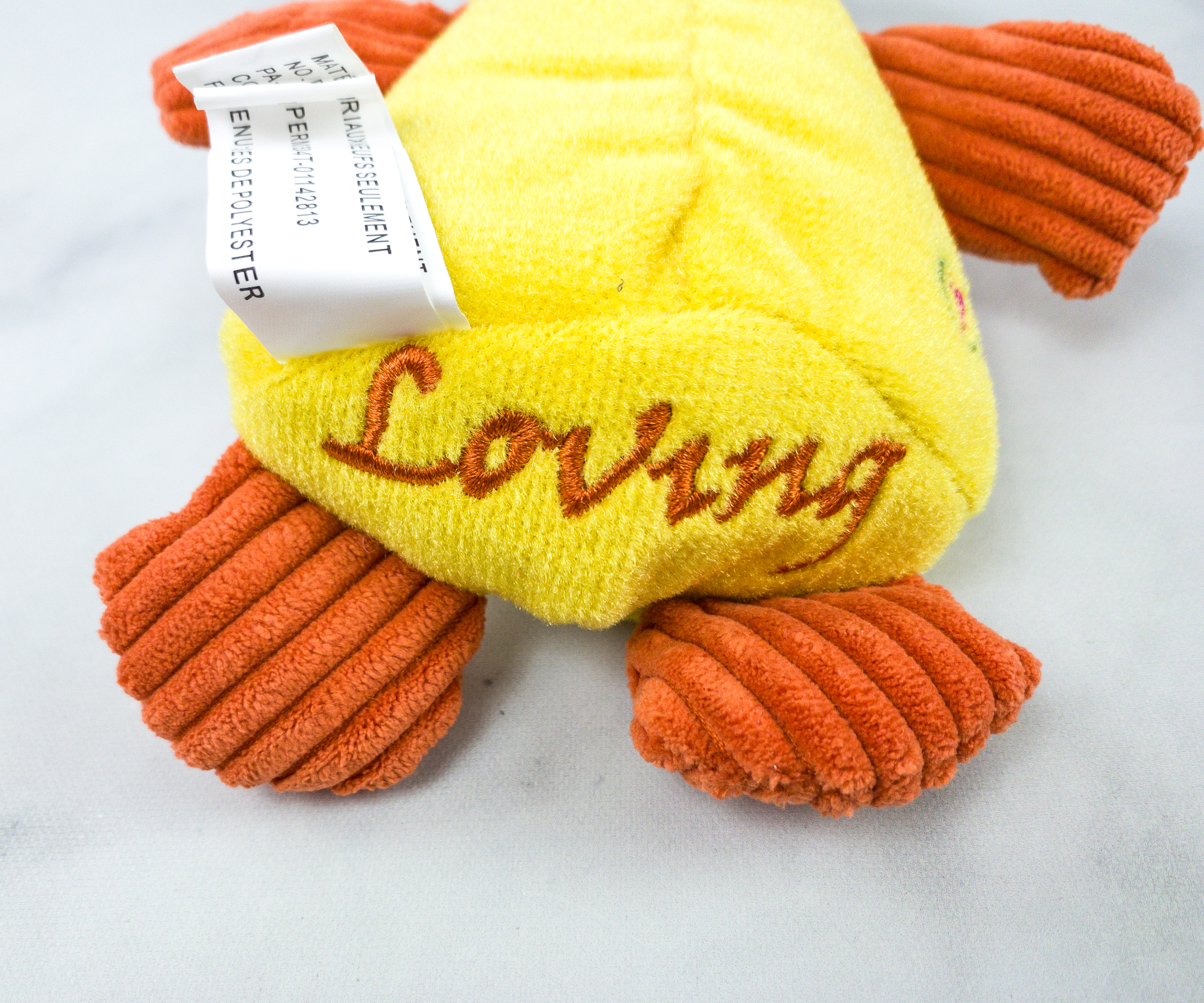 Embroidered on the bottom part of the plush toy is the word Loving, one of the personalities of our dogs!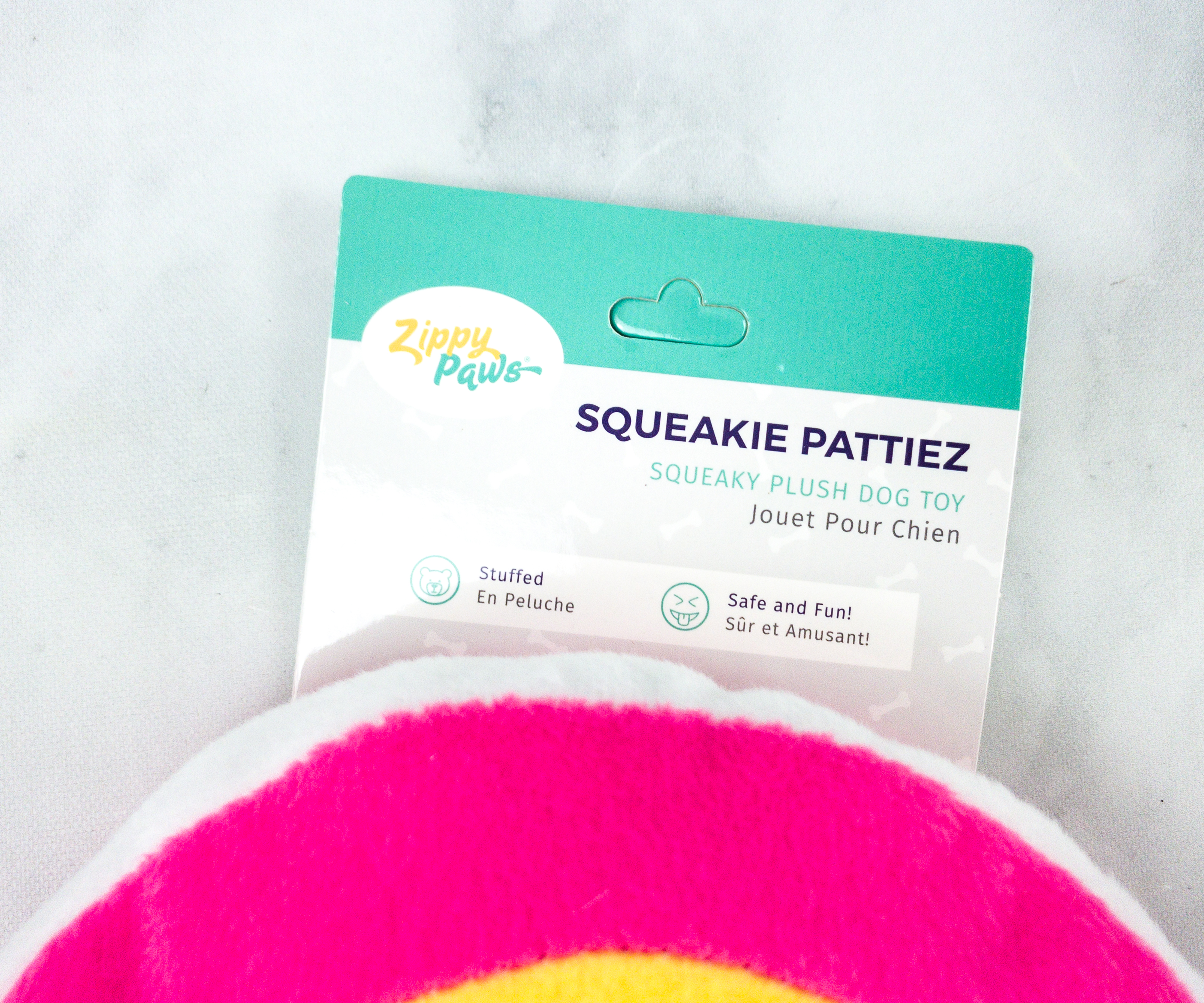 Zippy Paws Squeakie Pattiez Squeaky Plush Dog Toy ($7.99) The second toy in the box is a colorful plushy that squeaks!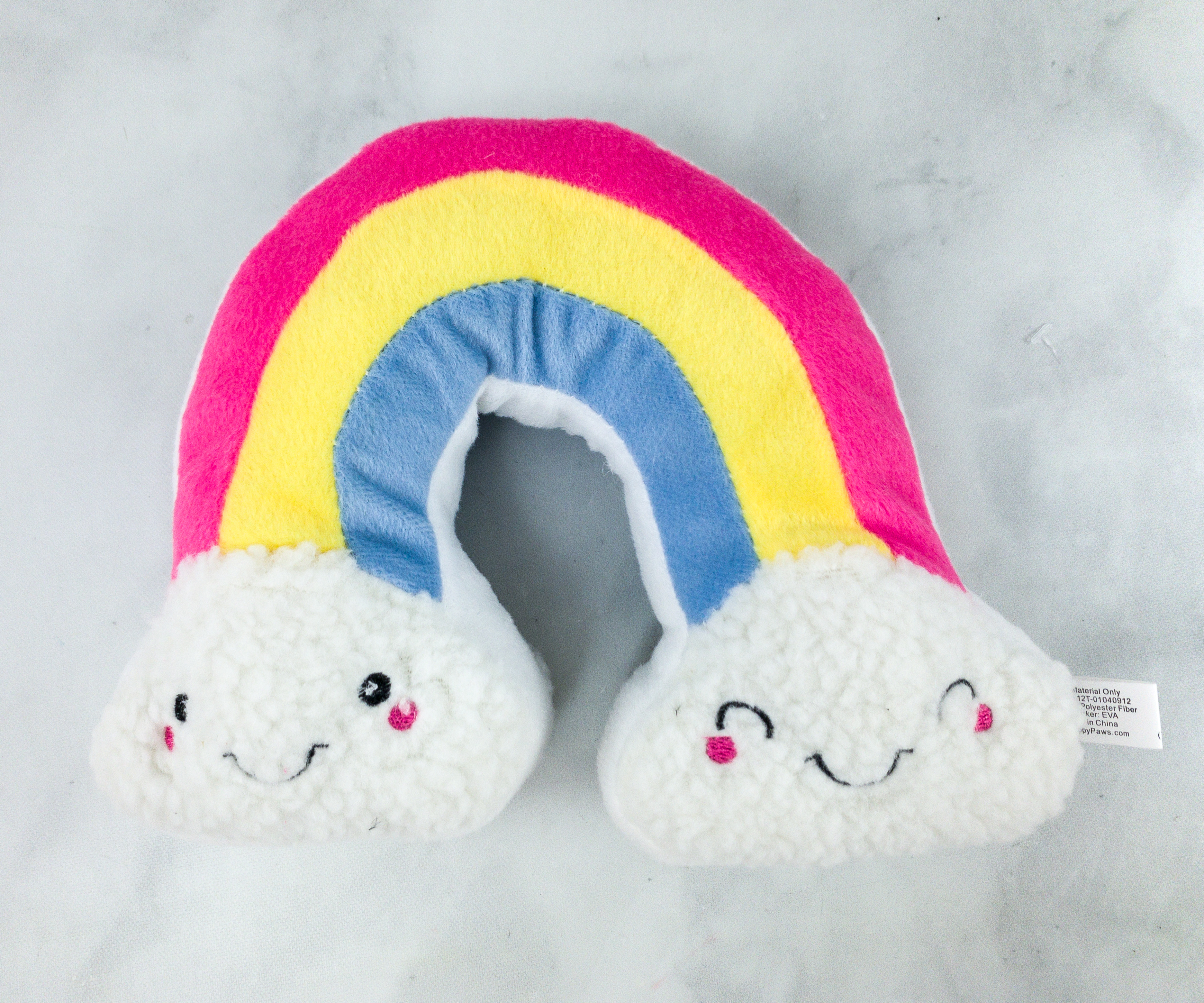 The plush toy that features a pair of soft, squishy, and cute white clouds, connected by a rainbow with blue, yellow, and red colors.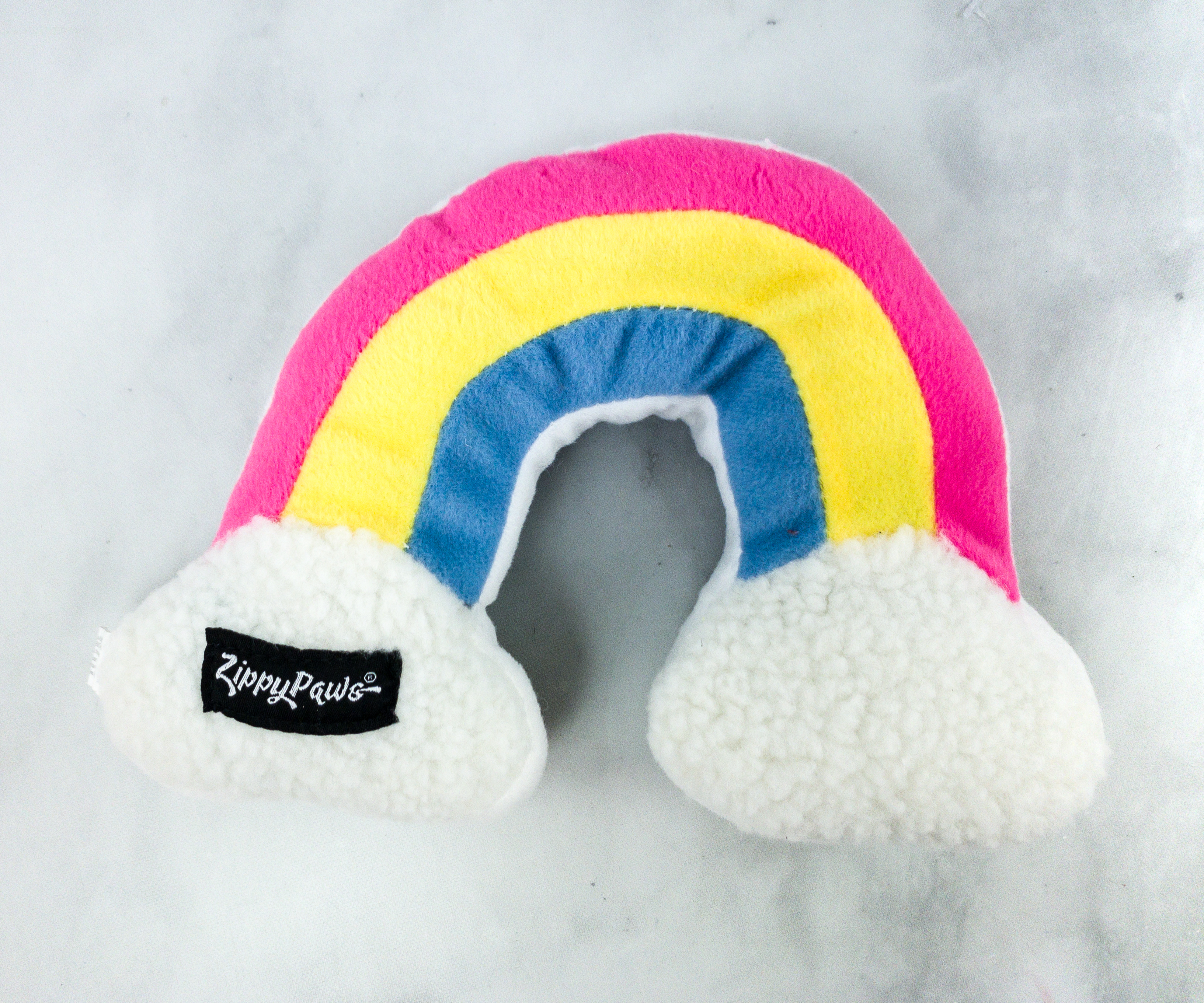 Stitched at the back of the plush toy is the brand's logo. Our pups had lots of fun playing with this! They really enjoyed the squeaking sounds!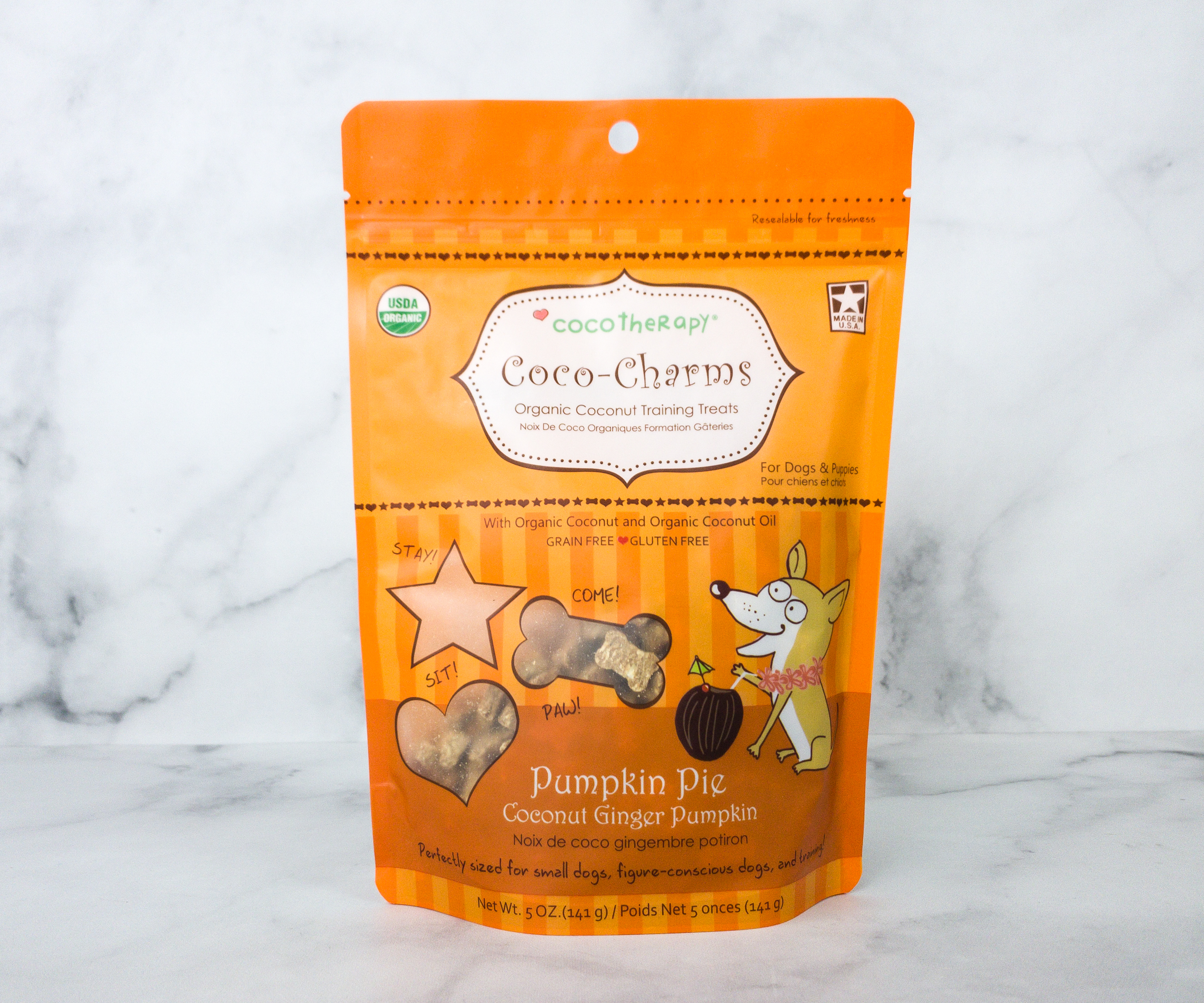 Coco Therapy Coco-Charms Pumpkin Pie Treats ($10.95) It's a bag of all-organic treats for dogs! Ingredients include coconut, buckwheat flour, coconut nectar, coconut oil, pumpkin, and ginger.
These treats are also free from grain, gluten, dairy, preservatives, and artificial flavors and colors.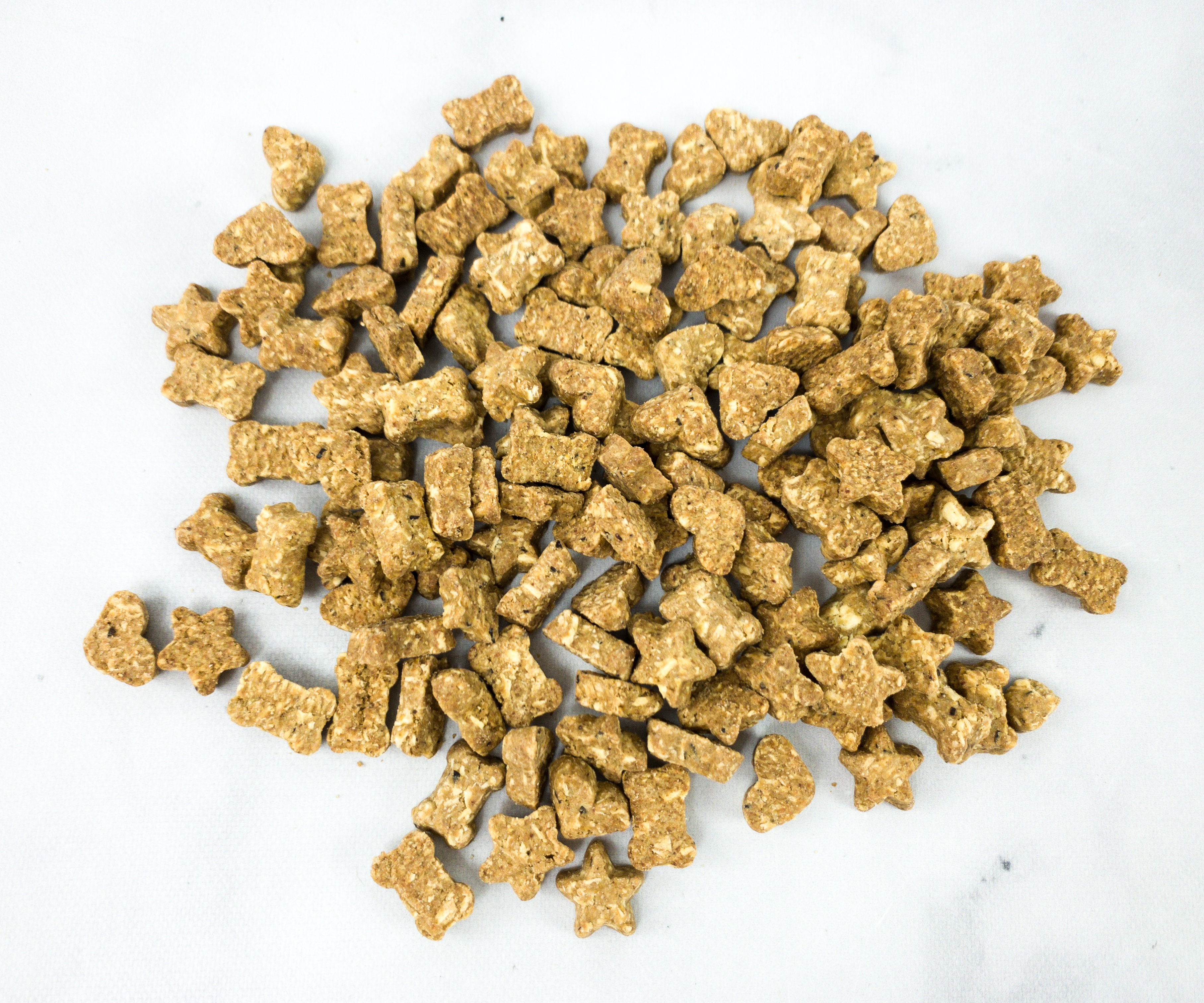 The treats come in different shapes including star, heart, and bone! Pumpkin and ginger don't just make the treats yummy, they also support digestion.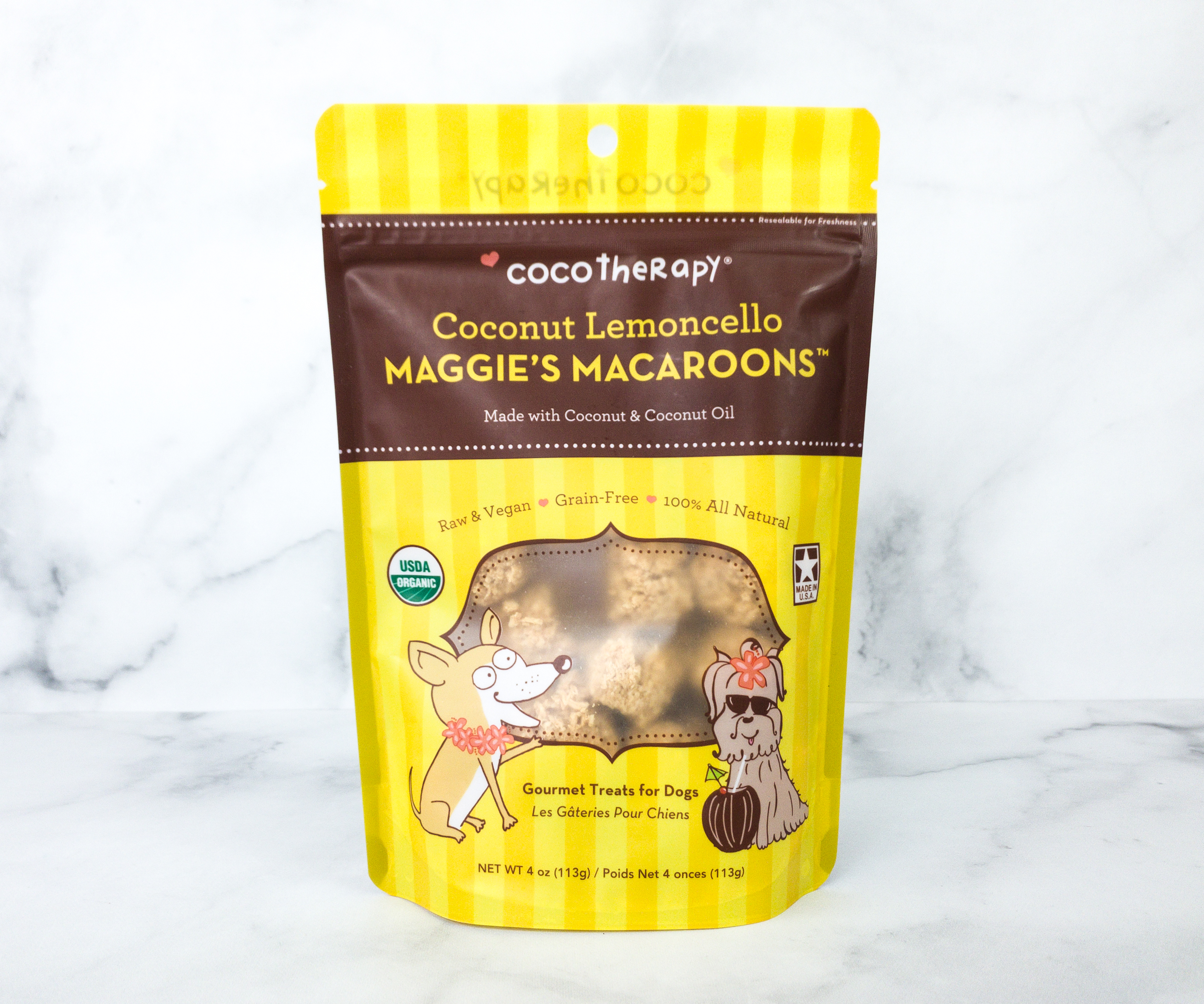 Coco Therapy Coconut Lemoncello Maggie's Macaroons Gourmet Treats ($12) From the same makers as the pumpkin and ginger treats, here's a dog-friendly version of macaroons! It's made with organic ingredients such as coconut, coconut nectar, coconut oil, and lemon juice.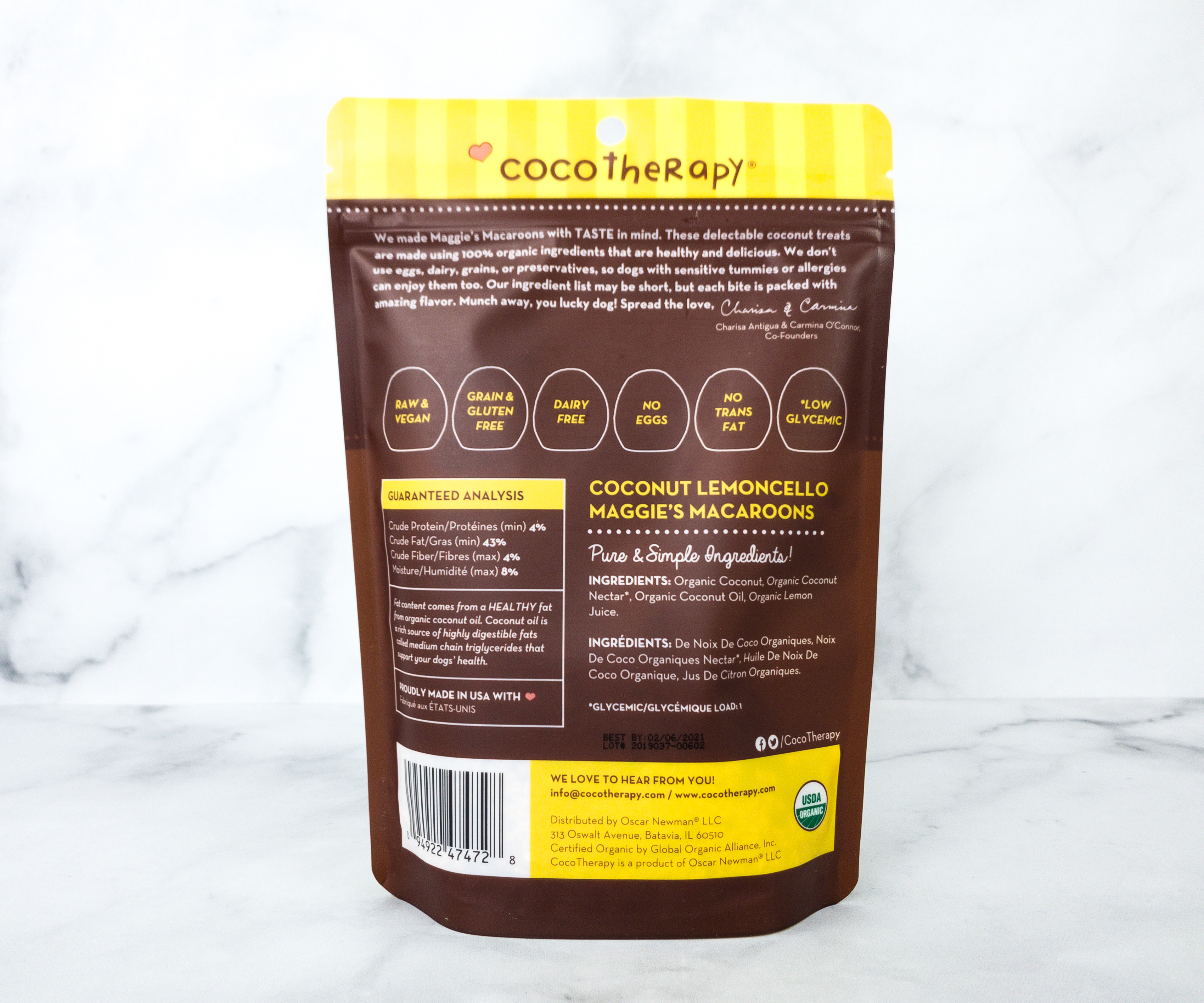 According to the packaging, these treats are also vegan and free from trans fat, grain, gluten, and dairy ingredients.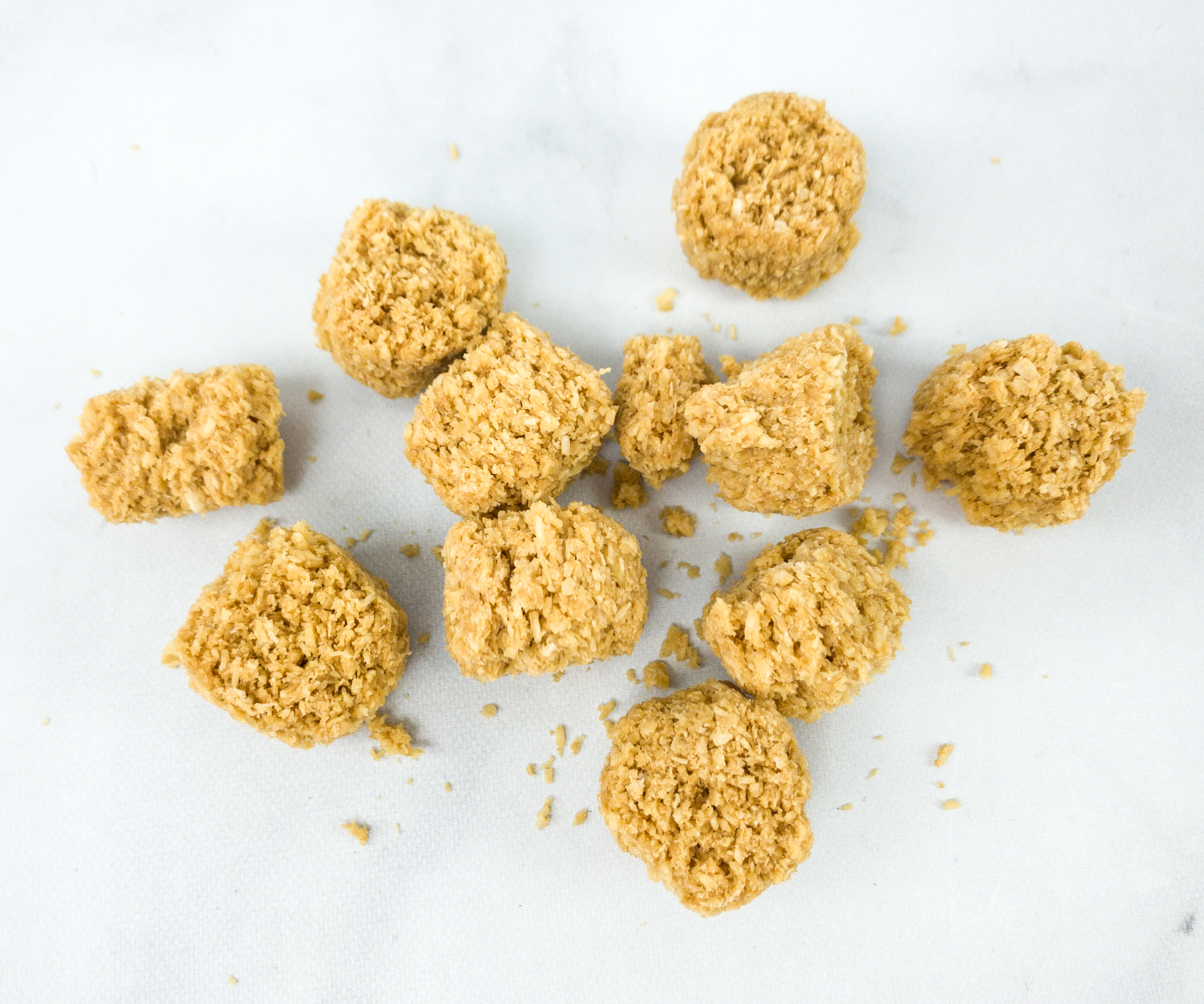 Each piece is soft and chewy. They are filled with protein and fiber that are great for growing up pups! They were a bit crumbly, but our pups loved them overall.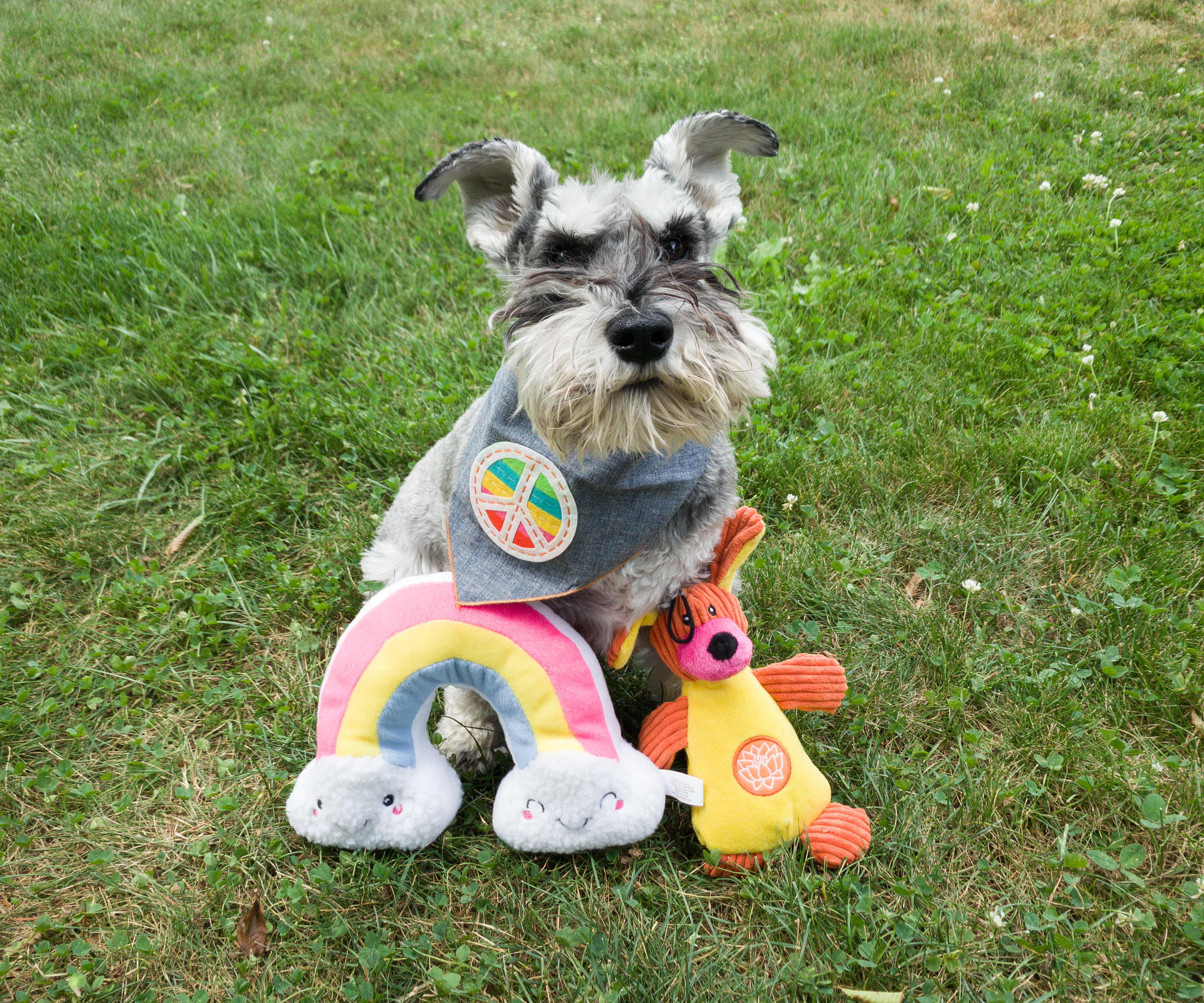 Here's Dean posing with the new toys, while wearing the cute bandana!
Our first Wag Well Box was met with wagging tails! Our dogs loved everything in the box, from the toys to the treats. Our senior dog Lindy is in LOVE with the tastes, flavors, texture, and sizes of the treats! I'm also impressed by the quality of the items, especially the treats which are made from healthy ingredients only! So far, our pups have already spent a lot of time playing with the plush toys. Both the kangaroo toy and the rainbow toy have remained durable. They can withstand tough bites! The bandana's design looks so amazing as well. It was a fun box overall! We're off to a great start!
What do you think of this month's box?